<![CDATA[ var dwellicious_data = { "address": "5871 Cadence Avenue ", "city": "DUBLIN", "state": "CA", "zip": "95468", "zip4": "", "area": "", "subdivision": "", "county": "", "price": "839990", "beds": "3", "baths": "2", "sqft": "1691", "lotsize": "0", "yearbuilt": "2019-01-01", "proptype": "Residential", "mlsnum": "40882656", "active": false, "remarks": "Be Home for the Holidays! Wonderful Residence 2A by outstanding Builder Brookfield Residential in Dublin. 3 Bedroom, bonus room, 2.5 bath home. Bright and spacious with a modern kitchen with upgraded white cabinets, quartz slab counter top, center island, and stainless steel appliances. Large deck expands your living space. For a short time, personalize your home with your choice of counter top and flooring selections from our included and upgrade options in our Design Center. Fantastic walk to BART location, close to freeways, shopping, and entertainment. Enjoy master planned living at Boulevard. Future recreation center under construction includes outdoor pool, meeting and workout rooms, indoor kitchen – opens Fall 2019. 15 themed parks throughout Boulevard inspire outdoor living and meeting neighbors. Best location in Dublin, Excellent Dublin Unified Schools!", "photos": [ { "displayorder": 0, "url": "//cdnparap30.paragonrels.com/ParagonImages/Property/P3/MAXEBRDI/40882656/0/0/0/41344035120d414ed299199708753789/81/8420eeb5a25394d7b4bb834a84a77661/40882656.JPG", "caption": "" }, "displayorder": 1, "url": "//cdnparap30.paragonrels.com/ParagonImages/Property/P3/MAXEBRDI/40882656/1/0/0/c996dd513d6e8922fa148fc28eb9ddb5/81/8420eeb5a25394d7b4bb834a84a77661/40882656-1.JPG", "caption": "" }, "displayorder": 2, "url": "//cdnparap30.paragonrels.com/ParagonImages/Property/P3/MAXEBRDI/40882656/2/0/0/763b7d3593475cdb29302aff417f19c1/81/8420eeb5a25394d7b4bb834a84a77661/40882656-2.JPG", "caption": "" }, "displayorder": 3, "url": "//cdnparap30.paragonrels.com/ParagonImages/Property/P3/MAXEBRDI/40882656/3/0/0/2e065cda5f1b21468703a998778a972a/81/8420eeb5a25394d7b4bb834a84a77661/40882656-3.JPG", "caption": "" }, "displayorder": 4, "url": "//cdnparap30.paragonrels.com/ParagonImages/Property/P3/MAXEBRDI/40882656/4/0/0/db9c1a14e13830a20322d58d92cd0501/81/8420eeb5a25394d7b4bb834a84a77661/40882656-4.JPG", "caption": "" }, "displayorder": 5, "url": "//cdnparap30.paragonrels.com/ParagonImages/Property/P3/MAXEBRDI/40882656/5/0/0/569d4c3bcae28b4bfb513358955b9c42/81/8420eeb5a25394d7b4bb834a84a77661/40882656-5.JPG", "caption": "" }, "displayorder": 6, "url": "//cdnparap30.paragonrels.com/ParagonImages/Property/P3/MAXEBRDI/40882656/7/0/0/6d2d6819cda84c5e613fddc7195af1bb/81/8420eeb5a25394d7b4bb834a84a77661/40882656-7.JPG", "caption": "" }, "displayorder": 7, "url": "//cdnparap30.paragonrels.com/ParagonImages/Property/P3/MAXEBRDI/40882656/12/0/0/74ee838698dca63c1525fcb807103dbf/81/8420eeb5a25394d7b4bb834a84a77661/40882656-12.JPG", "caption": "" }, "displayorder": 8, "url": "//cdnparap30.paragonrels.com/ParagonImages/Property/P3/MAXEBRDI/40882656/13/0/0/0971ad1f0e4d06d964164172d0922916/81/8420eeb5a25394d7b4bb834a84a77661/40882656-13.JPG", "caption": "" }, "displayorder": 9, "url": "//cdnparap30.paragonrels.com/ParagonImages/Property/P3/MAXEBRDI/40882656/14/0/0/7c503515ae26bb48371d27fed0786768/81/8420eeb5a25394d7b4bb834a84a77661/40882656-14.JPG", "caption": "" }, "displayorder": 10, "url": "//cdnparap30.paragonrels.com/ParagonImages/Property/P3/MAXEBRDI/40882656/15/0/0/95f8c90b9baae9cbf40b1c1c6cabca09/81/8420eeb5a25394d7b4bb834a84a77661/40882656-15.JPG", "caption": "" }, "displayorder": 11, "url": "//cdnparap30.paragonrels.com/ParagonImages/Property/P3/MAXEBRDI/40882656/16/0/0/1b4fbea2d176a235d2be9e3b056b1978/81/8420eeb5a25394d7b4bb834a84a77661/40882656-16.JPG", "caption": "" }, "displayorder": 12, "url": "//cdnparap30.paragonrels.com/ParagonImages/Property/P3/MAXEBRDI/40882656/17/0/0/43c0cffc208038991c30422f4195ad80/81/8420eeb5a25394d7b4bb834a84a77661/40882656-17.JPG", "caption": "" }, "displayorder": 13, "url": "//cdnparap30.paragonrels.com/ParagonImages/Property/P3/MAXEBRDI/40882656/18/0/0/e1494b70b848ac18e4907156f9971861/81/8420eeb5a25394d7b4bb834a84a77661/40882656-18.JPG", "caption": "" }, "displayorder": 14, "url": "//cdnparap30.paragonrels.com/ParagonImages/Property/P3/MAXEBRDI/40882656/19/0/0/aae90132c959847c3ac255445ab4d54a/81/8420eeb5a25394d7b4bb834a84a77661/40882656-19.JPG", "caption": "" }, "displayorder": 15, "url": "//cdnparap30.paragonrels.com/ParagonImages/Property/P3/MAXEBRDI/40882656/20/0/0/c43b6a961123f7554a7236e9085a9f9b/81/8420eeb5a25394d7b4bb834a84a77661/40882656-20.JPG", "caption": "" }, "displayorder": 16, "url": "//cdnparap30.paragonrels.com/ParagonImages/Property/P3/MAXEBRDI/40882656/21/0/0/1ba0e85986e8b35b13401c0443383deb/81/8420eeb5a25394d7b4bb834a84a77661/40882656-21.JPG", "caption": "" }, "displayorder": 17, "url": "//cdnparap30.paragonrels.com/ParagonImages/Property/P3/MAXEBRDI/40882656/22/0/0/2259610aa803a511f969cae1498b37ce/81/8420eeb5a25394d7b4bb834a84a77661/40882656-22.JPG", "caption": "" }, "displayorder": 18, "url": "//cdnparap30.paragonrels.com/ParagonImages/Property/P3/MAXEBRDI/40882656/23/0/0/1e1f7b31da6fca9b4fbf2bd1ba5e2b7a/81/8420eeb5a25394d7b4bb834a84a77661/40882656-23.JPG", "caption": "" }, "displayorder": 19, "url": "//cdnparap30.paragonrels.com/ParagonImages/Property/P3/MAXEBRDI/40882656/24/0/0/c70fc4c9d85de3a3fc0d97a703ef10d4/81/8420eeb5a25394d7b4bb834a84a77661/40882656-24.JPG", "caption": "" }, "displayorder": 20, "url": "//cdnparap30.paragonrels.com/ParagonImages/Property/P3/MAXEBRDI/40882656/25/0/0/cbbf0fb0f1918c0347fedb67b9fb8158/81/8420eeb5a25394d7b4bb834a84a77661/40882656-25.JPG", "caption": "" } ], "agent": { "name": "Paul Desmet", "phone": "925-820-9125", "email": "p.desmet@ryness.com" }, "broker": { "name": "Courtesy Brokerage", "phone": "", "email": "" } }; ]]>
5871 Cadence Avenue
DUBLIN, CA 95468

Click here for map
Condo
$839,990
1,691 Sq Feet
3 Bedrooms
2 Bathrooms
1 Partial Bath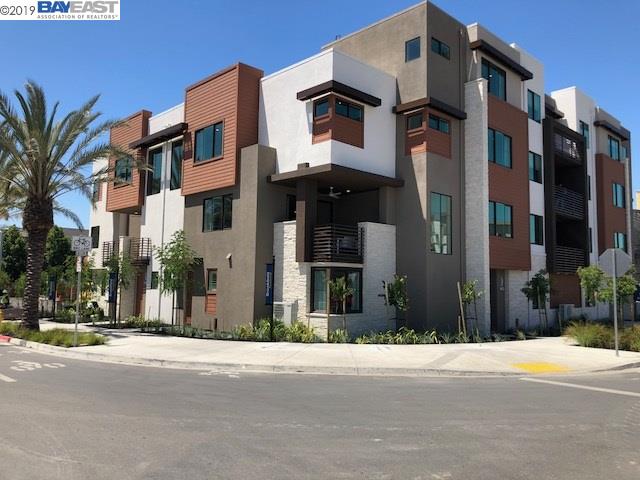 Listed by Paul Desmet of Courtesy Brokerage
DRE# 00649441
Details:
Lot Sq Feet:
0
Fireplaces:
0
HOA?
Yes
Bank Owned?
No
Status:
Withdrawn
Remarks:
Be Home for the Holidays! Wonderful Residence 2A by outstanding Builder Brookfield Residential in Dublin. 3 Bedroom, bonus room, 2.5 bath home. Bright and spacious with a modern kitchen with upgraded white cabinets, quartz slab counter top, center island, and stainless steel appliances. Large deck expands your living space. For a short time, personalize your home with your choice of counter top and flooring selections from our included and upgrade options in our Design Center. Fantastic walk to BART location, close to freeways, shopping, and entertainment. Enjoy master planned living at Boulevard. Future recreation center under construction includes outdoor pool, meeting and workout rooms, indoor kitchen – opens Fall 2019. 15 themed parks throughout Boulevard inspire outdoor living and meeting neighbors. Best location in Dublin, Excellent Dublin Unified Schools!
There are currently no open houses for this property. Please contact
Paul Desmet
to schedule an appointment.