<![CDATA[ var dwellicious_data = { "address": "140 Cavalo Court ", "city": "FREMONT", "state": "CA", "zip": "94539", "zip4": "", "area": "", "subdivision": "", "county": "", "price": "2558000", "beds": "4", "baths": "4", "sqft": "3434", "lotsize": "6850", "yearbuilt": "2019-01-01", "proptype": "Residential", "mlsnum": "40883524", "active": false, "remarks": "Incredible Regent" home at Orchard Heights by Robson Homes, a new neighborhood of luxury view homes nestled into the foothills of Fremont's prestigious Mission District. Great location with spectacular views of Mission Peak and nice backyard: The only hillside home currently available at this community! This two-story home is designed for efficient and luxurious family and multi-generational living, with a large gourmet kitchen, ground floor bedroom suite, office, and bonus room. There's room for your whole family plus special places to connect and celebrate. And, energy savings are built-in with a 12 panel solar PV system, tankless water heater and LED lighting. Standard finishes include Viking appliances and hardwood floors. Note: Photos are of the model homes. This home is currently under construction and is estimated to be completed early 2020.", "photos": [ { "displayorder": 0, "url": "//cdnparap30.paragonrels.com/ParagonImages/Property/P3/MAXEBRDI/40883524/0/0/0/2dd43eee24b70e86b24dcb81a830ece1/81/f023e85eb272907057551b832a7c2789/40883524.JPG", "caption": "" }, "displayorder": 1, "url": "//cdnparap30.paragonrels.com/ParagonImages/Property/P3/MAXEBRDI/40883524/1/0/0/c6b2b7ea61611c09d79a15a6051aa0b9/81/f023e85eb272907057551b832a7c2789/40883524-1.JPG", "caption": "" }, "displayorder": 2, "url": "//cdnparap30.paragonrels.com/ParagonImages/Property/P3/MAXEBRDI/40883524/2/0/0/1d07a7e0f22a4160acf5978e5ae2ed70/81/f023e85eb272907057551b832a7c2789/40883524-2.JPG", "caption": "" }, "displayorder": 3, "url": "//cdnparap30.paragonrels.com/ParagonImages/Property/P3/MAXEBRDI/40883524/3/0/0/35dfbbf356f0a04af7c7fb67ad9dc35e/81/f023e85eb272907057551b832a7c2789/40883524-3.JPG", "caption": "" }, "displayorder": 4, "url": "//cdnparap30.paragonrels.com/ParagonImages/Property/P3/MAXEBRDI/40883524/4/0/0/44be2689fdc0554a1c735e9d5d9cc711/81/f023e85eb272907057551b832a7c2789/40883524-4.JPG", "caption": "" }, "displayorder": 5, "url": "//cdnparap30.paragonrels.com/ParagonImages/Property/P3/MAXEBRDI/40883524/5/0/0/c43a384ddf32d6042ff8ac5963d2054b/81/f023e85eb272907057551b832a7c2789/40883524-5.JPG", "caption": "" }, "displayorder": 6, "url": "//cdnparap30.paragonrels.com/ParagonImages/Property/P3/MAXEBRDI/40883524/6/0/0/143beea06e649c996ee592f5a92c11b2/81/f023e85eb272907057551b832a7c2789/40883524-6.JPG", "caption": "" }, "displayorder": 7, "url": "//cdnparap30.paragonrels.com/ParagonImages/Property/P3/MAXEBRDI/40883524/7/0/0/2d97b6f289f092b2edd71bb15be8bc8e/81/f023e85eb272907057551b832a7c2789/40883524-7.JPG", "caption": "" } ], "agent": { "name": "Charles Baldwin", "phone": "408-423-7110", "email": "cbaldwin@vestareco.com" }, "broker": { "name": "Charles Roderick Baldwin", "phone": "", "email": "" } }; ]]>
140 Cavalo Court
FREMONT, CA 94539

Click here for map
Residential Home
$2,558,000
3,434 Sq Feet
4 Bedrooms
4 Bathrooms
1 Partial Bath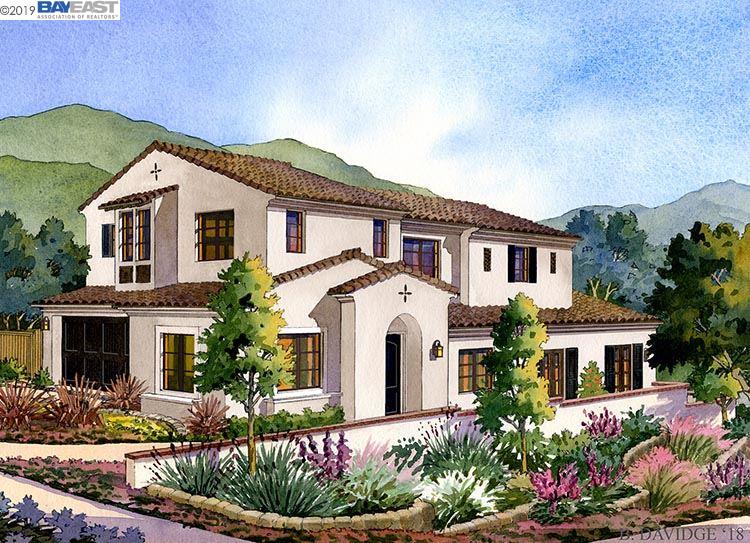 Details:
Lot Sq Feet:
6,850
Fireplaces:
0
HOA?
Yes
Bank Owned?
No
Status:
Sold
Remarks:
Incredible "Regent" home at Orchard Heights by Robson Homes, a new neighborhood of luxury view homes nestled into the foothills of Fremont's prestigious Mission District. Great location with spectacular views of Mission Peak and nice backyard: The only hillside home currently available at this community! This two-story home is designed for efficient and luxurious family and multi-generational living, with a large gourmet kitchen, ground floor bedroom suite, office, and bonus room. There's room for your whole family plus special places to connect and celebrate. And, energy savings are built-in with a 12 panel solar PV system, tankless water heater and LED lighting. Standard finishes include Viking appliances and hardwood floors. Note: Photos are of the model homes. This home is currently under construction and is estimated to be completed early 2020.
There are currently no open houses for this property. Please contact
Charles Baldwin
to schedule an appointment.