<![CDATA[ var dwellicious_data = { "address": "20 Olivia Lane ", "city": "CONCORD", "state": "CA", "zip": "94521", "zip4": "", "area": "", "subdivision": "", "county": "", "price": "1380233", "beds": "4", "baths": "3", "sqft": "3055", "lotsize": "18316", "yearbuilt": "2020-01-01", "proptype": "Residential", "mlsnum": "40883827", "active": true, "remarks": "New Single Story contemporary ranch homes with HUGE Lots tucked away at the end of a private cul-de-sac! Expansive open floor plans include 3-5 bedrooms and 2.5-4.5 bathrooms, sizes ranging from 2,650-3055 SQFT, a three car garage and feature the very best of modern luxury living. Gourmet kitchen boasts Quartz Slab counters, hardwood floors, massive center island, stainless steel Bertazonni appliances and 12 foot ceiling heights in your greatroom. Enjoy your evening on the walking trail just steps away, unwind on your private front porch and blur the lines between indoor and outdoor living with your multi panel pocket door. Smart home technology with opportunity for you to personalize your finishes. Move ins starting Fall / Winter 2020 Pictures are artistic renderings and photographs of model home. All homes are currently under construction. For full list of included and optional features please contact the sales representative.", "photos": [ { "displayorder": 0, "url": "//cdnparap30.paragonrels.com/ParagonImages/Property/P3/MAXEBRDI/40883827/0/0/0/19825cd3ba372275a45b453869e2b303/87/f21b7aeda1c10301f78fef154648d135/40883827.JPG", "caption": "" }, "displayorder": 1, "url": "//cdnparap30.paragonrels.com/ParagonImages/Property/P3/MAXEBRDI/40883827/1/0/0/0c146e6ebacf2d9ad06c00a0061434fa/87/f21b7aeda1c10301f78fef154648d135/40883827-1.JPG", "caption": "" }, "displayorder": 2, "url": "//cdnparap30.paragonrels.com/ParagonImages/Property/P3/MAXEBRDI/40883827/2/0/0/0f6cd10dc693f95a02720d3c87bb4274/87/f21b7aeda1c10301f78fef154648d135/40883827-2.JPG", "caption": "" }, "displayorder": 3, "url": "//cdnparap30.paragonrels.com/ParagonImages/Property/P3/MAXEBRDI/40883827/3/0/0/2f87cd3484e8263002c3e3be9c8e32b1/87/f21b7aeda1c10301f78fef154648d135/40883827-3.JPG", "caption": "" }, "displayorder": 4, "url": "//cdnparap30.paragonrels.com/ParagonImages/Property/P3/MAXEBRDI/40883827/4/0/0/e96fea35a9ab1cd9528b32291caec039/87/f21b7aeda1c10301f78fef154648d135/40883827-4.JPG", "caption": "" }, "displayorder": 5, "url": "//cdnparap30.paragonrels.com/ParagonImages/Property/P3/MAXEBRDI/40883827/5/0/0/ddea0285b330a4712c4c14d355eb07be/87/f21b7aeda1c10301f78fef154648d135/40883827-5.JPG", "caption": "" }, "displayorder": 6, "url": "//cdnparap30.paragonrels.com/ParagonImages/Property/P3/MAXEBRDI/40883827/6/0/0/310bfed73c41b5193087494ad9555e63/87/f21b7aeda1c10301f78fef154648d135/40883827-6.JPG", "caption": "" }, "displayorder": 7, "url": "//cdnparap30.paragonrels.com/ParagonImages/Property/P3/MAXEBRDI/40883827/7/0/0/82467bddaf711aedeb41869476d51963/87/f21b7aeda1c10301f78fef154648d135/40883827-7.JPG", "caption": "" }, "displayorder": 8, "url": "//cdnparap30.paragonrels.com/ParagonImages/Property/P3/MAXEBRDI/40883827/8/0/0/0b94b2f63352264643fd42da2ba705ff/87/f21b7aeda1c10301f78fef154648d135/40883827-8.JPG", "caption": "" }, "displayorder": 9, "url": "//cdnparap30.paragonrels.com/ParagonImages/Property/P3/MAXEBRDI/40883827/9/0/0/69d42d305868aafe4b8cd4f617a16fd8/87/f21b7aeda1c10301f78fef154648d135/40883827-9.JPG", "caption": "" }, "displayorder": 10, "url": "//cdnparap30.paragonrels.com/ParagonImages/Property/P3/MAXEBRDI/40883827/10/0/0/8e0250bd6b363f67f15c87b229cd3c58/87/f21b7aeda1c10301f78fef154648d135/40883827-10.JPG", "caption": "" }, "displayorder": 11, "url": "//cdnparap30.paragonrels.com/ParagonImages/Property/P3/MAXEBRDI/40883827/11/0/0/ed74ee77136554aad32d6200d12f901f/87/f21b7aeda1c10301f78fef154648d135/40883827-11.JPG", "caption": "" }, "displayorder": 12, "url": "//cdnparap30.paragonrels.com/ParagonImages/Property/P3/MAXEBRDI/40883827/12/0/0/5994fe68b0f7dedef45c4f25524f6301/87/f21b7aeda1c10301f78fef154648d135/40883827-12.JPG", "caption": "" }, "displayorder": 13, "url": "//cdnparap30.paragonrels.com/ParagonImages/Property/P3/MAXEBRDI/40883827/13/0/0/2e02a35bac9571346d6db0769c605a6f/87/f21b7aeda1c10301f78fef154648d135/40883827-13.JPG", "caption": "" }, "displayorder": 14, "url": "//cdnparap30.paragonrels.com/ParagonImages/Property/P3/MAXEBRDI/40883827/14/0/0/8e09823f156c46ca9ffc861d4a5d6389/87/f21b7aeda1c10301f78fef154648d135/40883827-14.JPG", "caption": "" }, "displayorder": 15, "url": "//cdnparap30.paragonrels.com/ParagonImages/Property/P3/MAXEBRDI/40883827/15/0/0/17af7e964f49ef99cefb3b0c7d2cd6ee/87/f21b7aeda1c10301f78fef154648d135/40883827-15.JPG", "caption": "" }, "displayorder": 16, "url": "//cdnparap30.paragonrels.com/ParagonImages/Property/P3/MAXEBRDI/40883827/16/0/0/ae9b00fa2fa42bb3a05de85dd0dcf2e0/87/f21b7aeda1c10301f78fef154648d135/40883827-16.JPG", "caption": "" }, "displayorder": 17, "url": "//cdnparap30.paragonrels.com/ParagonImages/Property/P3/MAXEBRDI/40883827/17/0/0/cc5bf7ef7634dd61c2a6cfb43e7b5580/87/f21b7aeda1c10301f78fef154648d135/40883827-17.JPG", "caption": "" }, "displayorder": 18, "url": "//cdnparap30.paragonrels.com/ParagonImages/Property/P3/MAXEBRDI/40883827/18/0/0/a79aa8d60e0954a9463e7573746dd341/87/f21b7aeda1c10301f78fef154648d135/40883827-18.JPG", "caption": "" }, "displayorder": 19, "url": "//cdnparap30.paragonrels.com/ParagonImages/Property/P3/MAXEBRDI/40883827/19/0/0/262d6d44dbc420acc9c6aa35f2dbc706/93/e4047ed6f943f688f7366091c1f3934a/40883827-19.JPG", "caption": "" }, "displayorder": 20, "url": "//cdnparap30.paragonrels.com/ParagonImages/Property/P3/MAXEBRDI/40883827/20/0/0/6aa0cd2f05f00eda0dbfdfb6c72a66a9/93/e4047ed6f943f688f7366091c1f3934a/40883827-20.JPG", "caption": "" }, "displayorder": 21, "url": "//cdnparap30.paragonrels.com/ParagonImages/Property/P3/MAXEBRDI/40883827/21/0/0/d66b9b16422a0aa6e275bf7ada63f153/93/e4047ed6f943f688f7366091c1f3934a/40883827-21.JPG", "caption": "" }, "displayorder": 22, "url": "//cdnparap30.paragonrels.com/ParagonImages/Property/P3/MAXEBRDI/40883827/22/0/0/a056f464258505446fa38680cbec520d/93/e4047ed6f943f688f7366091c1f3934a/40883827-22.JPG", "caption": "" }, "displayorder": 23, "url": "//cdnparap30.paragonrels.com/ParagonImages/Property/P3/MAXEBRDI/40883827/23/0/0/c44e1e21f89ca0d91894a2ddc2487952/93/e4047ed6f943f688f7366091c1f3934a/40883827-23.JPG", "caption": "" }, "displayorder": 24, "url": "//cdnparap30.paragonrels.com/ParagonImages/Property/P3/MAXEBRDI/40883827/24/0/0/5c07d8de174b7cc9a3a1b428f246fd53/93/e4047ed6f943f688f7366091c1f3934a/40883827-24.JPG", "caption": "" }, "displayorder": 25, "url": "//cdnparap30.paragonrels.com/ParagonImages/Property/P3/MAXEBRDI/40883827/25/0/0/90ff22842e17136eb6054ff71c65b104/93/e4047ed6f943f688f7366091c1f3934a/40883827-25.JPG", "caption": "" }, "displayorder": 26, "url": "//cdnparap30.paragonrels.com/ParagonImages/Property/P3/MAXEBRDI/40883827/26/0/0/1060eb77a51ebc1416100dcd989b39cc/93/e4047ed6f943f688f7366091c1f3934a/40883827-26.JPG", "caption": "" } ], "agent": { "name": "Taylor Ferris", "phone": "925-2838470", "email": "taylor@livelenox.com" }, "broker": { "name": "Homemark Realty", "phone": "", "email": "" } }; ]]>
20 Olivia Lane
CONCORD, CA 94521

Click here for map
Residential Home
$1,380,233
3,055 Sq Feet
4 Bedrooms
3 Bathrooms
1 Partial Bath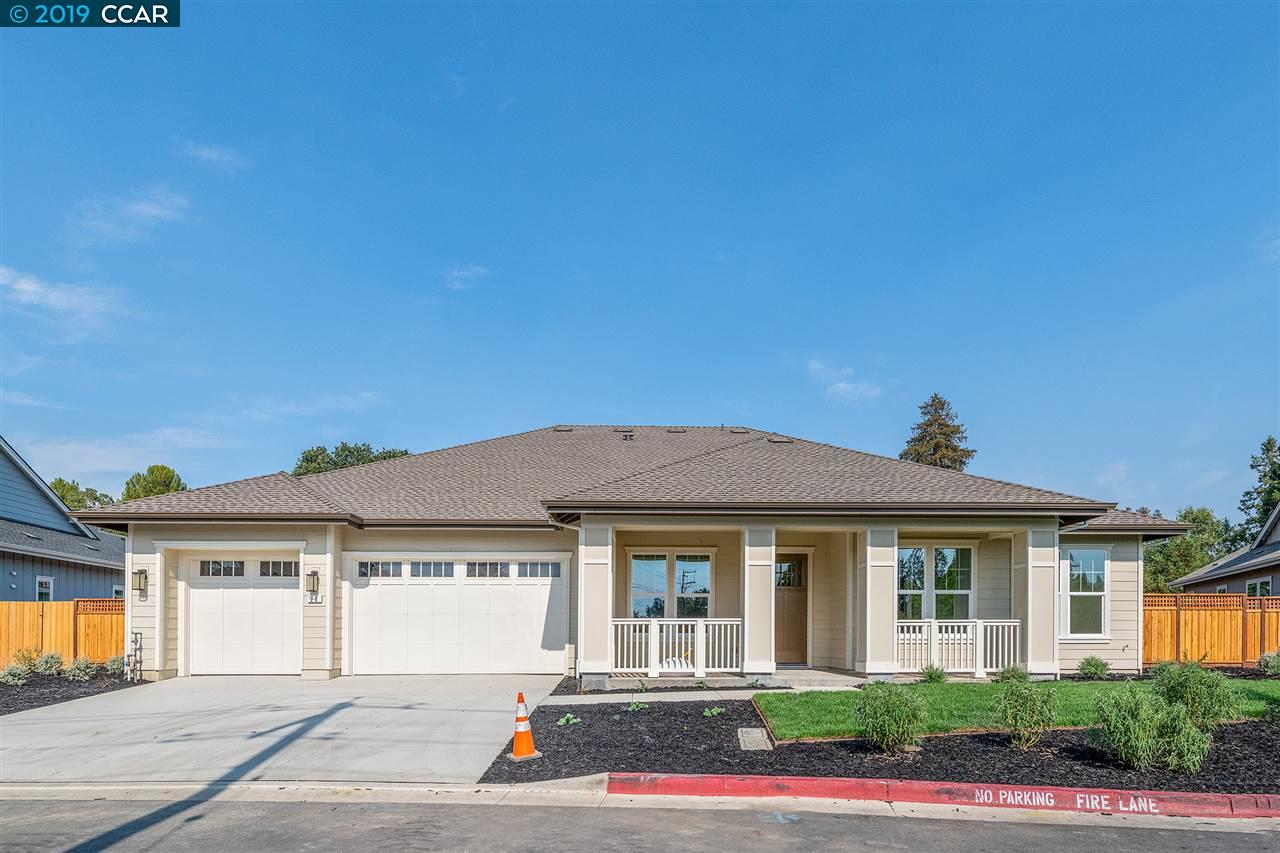 Details:
Lot Sq Feet:
18,316
Fireplaces:
0
HOA?
Yes
Bank Owned?
No
Status:
Active
Remarks:
New Single Story contemporary ranch homes with HUGE Lots tucked away at the end of a private cul-de-sac! Expansive open floor plans include 3-5 bedrooms and 2.5-4.5 bathrooms, sizes ranging from 2,650-3055 SQFT, a three car garage and feature the very best of modern luxury living. Gourmet kitchen boasts Quartz Slab counters, hardwood floors, massive center island, stainless steel Bertazonni appliances and 12 foot ceiling heights in your greatroom. Enjoy your evening on the walking trail just steps away, unwind on your private front porch and blur the lines between indoor and outdoor living with your multi panel pocket door. Smart home technology with opportunity for you to personalize your finishes. Move ins starting Fall / Winter 2020 Pictures are artistic renderings and photographs of model home. All homes are currently under construction. For full list of included and optional features please contact the sales representative.
There are currently no open houses for this property. Please contact
Taylor Ferris
to schedule an appointment.