<![CDATA[ var dwellicious_data = { "address": "2792 Rio Seco Drive ", "city": "PITTSBURG", "state": "CA", "zip": "94565", "zip4": "", "area": "", "subdivision": "", "county": "", "price": "735000", "beds": "5", "baths": "3", "sqft": "3218", "lotsize": "4752", "yearbuilt": "2019-01-01", "proptype": "Residential", "mlsnum": "40885061", "active": false, "remarks": "Nestled in beautiful rolling hills, this elegant and rare beauty features a spectacular design to meet everyone's needs. This home has 5 bedrooms and 3 baths, with one bedroom conveniently located downstairs. The gourmet kitchen features granite counters, a spacious pantry & a convenient breakfast nook. Venture upstairs and marvel at the expansive master bedroom suite with huge walk in closet and beautiful bathroom!", "photos": [ { "displayorder": 0, "url": "//cdnparap30.paragonrels.com/ParagonImages/Property/P3/MAXEBRDI/40885061/0/0/0/c860151a0004feb1ca0e40f39c0cd18f/87/a9e8d981b041d2c03c6af3b34d24b5f6/40885061.JPG", "caption": "" }, "displayorder": 1, "url": "//cdnparap30.paragonrels.com/ParagonImages/Property/P3/MAXEBRDI/40885061/1/0/0/2fde7880dec3276fd0a9fb2e50fd502e/87/a9e8d981b041d2c03c6af3b34d24b5f6/40885061-1.JPG", "caption": "" }, "displayorder": 2, "url": "//cdnparap30.paragonrels.com/ParagonImages/Property/P3/MAXEBRDI/40885061/2/0/0/2f39d06bc89d3f56785a83fea92e121f/87/a9e8d981b041d2c03c6af3b34d24b5f6/40885061-2.JPG", "caption": "" }, "displayorder": 3, "url": "//cdnparap30.paragonrels.com/ParagonImages/Property/P3/MAXEBRDI/40885061/3/0/0/0b258c99addebda832217ddea2850c53/87/a9e8d981b041d2c03c6af3b34d24b5f6/40885061-3.JPG", "caption": "" }, "displayorder": 4, "url": "//cdnparap30.paragonrels.com/ParagonImages/Property/P3/MAXEBRDI/40885061/4/0/0/7b96557d7035018ed6f46ba5aa11a9a2/87/a9e8d981b041d2c03c6af3b34d24b5f6/40885061-4.JPG", "caption": "" }, "displayorder": 5, "url": "//cdnparap30.paragonrels.com/ParagonImages/Property/P3/MAXEBRDI/40885061/5/0/0/be7481f6be3839ba4f0ccfcb6e52a13a/87/a9e8d981b041d2c03c6af3b34d24b5f6/40885061-5.JPG", "caption": "" }, "displayorder": 6, "url": "//cdnparap30.paragonrels.com/ParagonImages/Property/P3/MAXEBRDI/40885061/6/0/0/e96d1c538c9cfb4e8f82b628e285c660/87/a9e8d981b041d2c03c6af3b34d24b5f6/40885061-6.JPG", "caption": "" }, "displayorder": 7, "url": "//cdnparap30.paragonrels.com/ParagonImages/Property/P3/MAXEBRDI/40885061/7/0/0/4297dccbbb2d742c56a30b35905cfac0/87/a9e8d981b041d2c03c6af3b34d24b5f6/40885061-7.JPG", "caption": "" }, "displayorder": 8, "url": "//cdnparap30.paragonrels.com/ParagonImages/Property/P3/MAXEBRDI/40885061/8/0/0/caf3b4e9c8e40426e4f7956438d360f8/87/a9e8d981b041d2c03c6af3b34d24b5f6/40885061-8.JPG", "caption": "" }, "displayorder": 9, "url": "//cdnparap30.paragonrels.com/ParagonImages/Property/P3/MAXEBRDI/40885061/9/0/0/712734a3dba0c1c47a47a8b1c76c739f/87/a9e8d981b041d2c03c6af3b34d24b5f6/40885061-9.JPG", "caption": "" }, "displayorder": 10, "url": "//cdnparap30.paragonrels.com/ParagonImages/Property/P3/MAXEBRDI/40885061/10/0/0/fbb0bab6f374585252c41acbf0c94e93/87/a9e8d981b041d2c03c6af3b34d24b5f6/40885061-10.JPG", "caption": "" }, "displayorder": 11, "url": "//cdnparap30.paragonrels.com/ParagonImages/Property/P3/MAXEBRDI/40885061/11/0/0/cb2e30016bbac8465977a7e4c196d3d2/87/a9e8d981b041d2c03c6af3b34d24b5f6/40885061-11.JPG", "caption": "" }, "displayorder": 12, "url": "//cdnparap30.paragonrels.com/ParagonImages/Property/P3/MAXEBRDI/40885061/12/0/0/19a8e47b38950fe94576611a1833ab71/87/a9e8d981b041d2c03c6af3b34d24b5f6/40885061-12.JPG", "caption": "" } ], "agent": { "name": "Dale Cogan", "phone": "925-2145369", "email": "dcogan@discoveryhomes.com" }, "broker": { "name": "Discovery Realty Inc.", "phone": "", "email": "" } }; ]]>
2792 Rio Seco Drive
PITTSBURG, CA 94565

Click here for map
Residential Home
$735,000
3,218 Sq Feet
5 Bedrooms
3 Bathrooms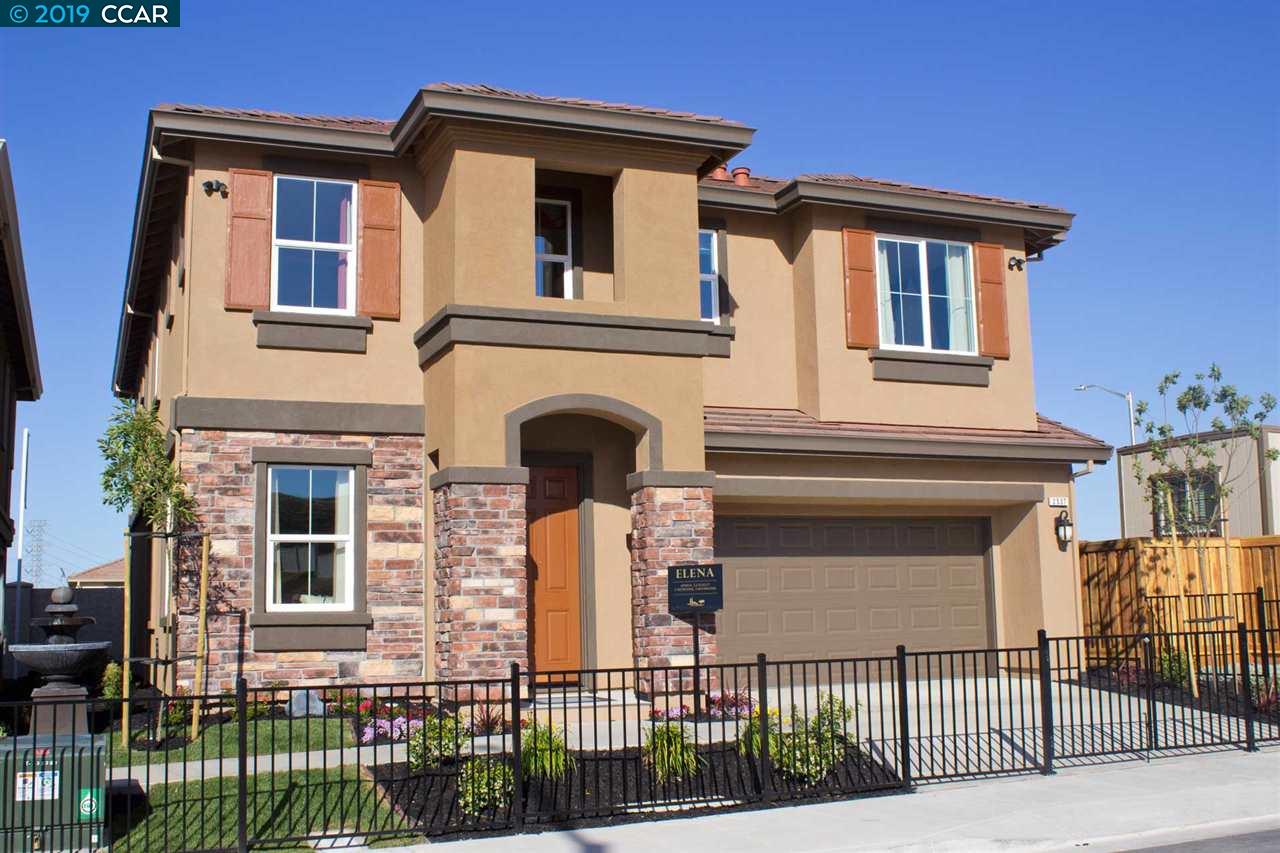 Listed by Dale Cogan of Discovery Realty Inc.
DRE# 01326812
Details:
Lot Sq Feet:
4,752
Fireplaces:
1
HOA?
No
Bank Owned?
No
Status:
Sold
Remarks:
Nestled in beautiful rolling hills, this elegant and rare beauty features a spectacular design to meet everyone's needs. This home has 5 bedrooms and 3 baths, with one bedroom conveniently located downstairs. The gourmet kitchen features granite counters, a spacious pantry & a convenient breakfast nook. Venture upstairs and marvel at the expansive master bedroom suite with huge walk in closet and beautiful bathroom!
There are currently no open houses for this property. Please contact
Dale Cogan
to schedule an appointment.