<![CDATA[ var dwellicious_data = { "address": "27635 Manon ", "city": "HAYWARD", "state": "CA", "zip": "94544", "zip4": "", "area": "", "subdivision": "", "county": "", "price": "699000", "beds": "4", "baths": "2", "sqft": "1713", "lotsize": "5500", "yearbuilt": "1964-01-01", "proptype": "Residential", "mlsnum": "40885826", "active": false, "remarks": "Large 4 bedroom/2 bath home in great condition. Corner lot with lots of yard space. Long term Tenants are currently occupying the home. Current rent is $2,541/month.", "photos": [ { "displayorder": 0, "url": "//cdnparap30.paragonrels.com/ParagonImages/Property/P3/MAXEBRDI/40885826/0/0/0/74d3ef4d5012f675d916ca9f53f25cc6/81/52adaa3a2dc2e9dd447190acc380fdc5/40885826.JPG", "caption": "" }, "displayorder": 1, "url": "//cdnparap30.paragonrels.com/ParagonImages/Property/P3/MAXEBRDI/40885826/1/0/0/f504bcccea0e57b53669e0d611acf673/81/52adaa3a2dc2e9dd447190acc380fdc5/40885826-1.JPG", "caption": "" }, "displayorder": 2, "url": "//cdnparap30.paragonrels.com/ParagonImages/Property/P3/MAXEBRDI/40885826/2/0/0/f32ebac76331e7b1043fb1bf6e71af2d/81/52adaa3a2dc2e9dd447190acc380fdc5/40885826-2.JPG", "caption": "" }, "displayorder": 3, "url": "//cdnparap30.paragonrels.com/ParagonImages/Property/P3/MAXEBRDI/40885826/3/0/0/7cd547b5413039a6a8d9c5ad749dbc16/81/52adaa3a2dc2e9dd447190acc380fdc5/40885826-3.JPG", "caption": "" }, "displayorder": 4, "url": "//cdnparap30.paragonrels.com/ParagonImages/Property/P3/MAXEBRDI/40885826/4/0/0/4c0aa73ca32a4181d3d9cc8640af0b5e/81/52adaa3a2dc2e9dd447190acc380fdc5/40885826-4.JPG", "caption": "" }, "displayorder": 5, "url": "//cdnparap30.paragonrels.com/ParagonImages/Property/P3/MAXEBRDI/40885826/5/0/0/1eb4431b2ceafb0de03f02cdd2939560/81/52adaa3a2dc2e9dd447190acc380fdc5/40885826-5.JPG", "caption": "" } ], "agent": { "name": "Patrick Grogan", "phone": "510-269-7406", "email": "pgrogan@heritagefundrealty.com" }, "broker": { "name": "Heritage Fund Rlty & Invest", "phone": "", "email": "" } }; ]]>
27635 Manon
HAYWARD, CA 94544

Click here for map
Residential Home
$699,000
1,713 Sq Feet
4 Bedrooms
2 Bathrooms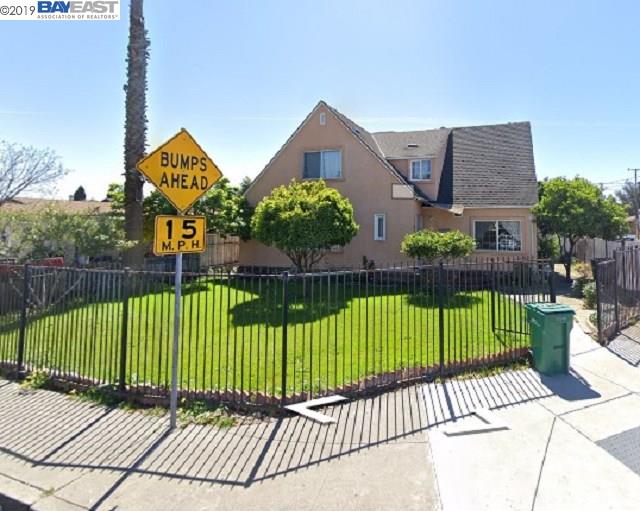 Details:
Lot Sq Feet:
5,500
Fireplaces:
0
HOA?
No
Bank Owned?
No
Status:
Withdrawn
Remarks:
Large 4 bedroom/2 bath home in great condition. Corner lot with lots of yard space. Long term Tenants are currently occupying the home. Current rent is $2,541/month.
There are currently no open houses for this property. Please contact
Patrick Grogan
to schedule an appointment.