<![CDATA[ var dwellicious_data = { "address": "420 Diamond Peak Lane ", "city": "OAKLEY", "state": "CA", "zip": "94561-9999", "zip4": "", "area": "", "subdivision": "", "county": "", "price": "615000", "beds": "4", "baths": "3", "sqft": "2753", "lotsize": "6300", "yearbuilt": "2019-01-01", "proptype": "Residential", "mlsnum": "40887566", "active": false, "remarks": "Welcome home to Duarte Ranch Estates in Oakley. Duarte Ranch Reserve is an exciting exciting new community that is close to shopping, schools, beautiful parks and so much more. Each carefully crafted home features a living space that perfectly matches your lifestyle. The Duoro is no exception. Rich in detail and luxury amenities featuring 4 spacious bedrooms, 3 baths, and has 2753 SF of living space. Kitchen with center island, granite counter tops, pantry and so much more. Spacious master bedroom with a beautiful bath and large walk in closet. Come visit us today to see this beautiful home and property.", "photos": [ { "displayorder": 0, "url": "//cdnparap30.paragonrels.com/ParagonImages/Property/P3/MAXEBRDI/40887566/0/0/0/e0d3714d6269cb85d3dc45df4d8c011e/87/f026ce46cacc3c43f2cab1b1c7486bf4/40887566.JPG", "caption": "" }, "displayorder": 1, "url": "//cdnparap30.paragonrels.com/ParagonImages/Property/P3/MAXEBRDI/40887566/1/0/0/024a91eba47eeac77676d2755c6b8f84/87/f026ce46cacc3c43f2cab1b1c7486bf4/40887566-1.JPG", "caption": "" }, "displayorder": 2, "url": "//cdnparap30.paragonrels.com/ParagonImages/Property/P3/MAXEBRDI/40887566/2/0/0/0f0af54a2f9fcf4dbb6eb73c49ebe257/87/f026ce46cacc3c43f2cab1b1c7486bf4/40887566-2.JPG", "caption": "" }, "displayorder": 3, "url": "//cdnparap30.paragonrels.com/ParagonImages/Property/P3/MAXEBRDI/40887566/3/0/0/0293c7ad9239ca4bdab3324b89f350f7/87/f026ce46cacc3c43f2cab1b1c7486bf4/40887566-3.JPG", "caption": "" }, "displayorder": 4, "url": "//cdnparap30.paragonrels.com/ParagonImages/Property/P3/MAXEBRDI/40887566/4/0/0/a0babfcbc0ece44a9b901ca4b1c3b968/87/f026ce46cacc3c43f2cab1b1c7486bf4/40887566-4.JPG", "caption": "" }, "displayorder": 5, "url": "//cdnparap30.paragonrels.com/ParagonImages/Property/P3/MAXEBRDI/40887566/5/0/0/381696e8f692dd0ec5b531dbaf910edb/87/f026ce46cacc3c43f2cab1b1c7486bf4/40887566-5.JPG", "caption": "" }, "displayorder": 6, "url": "//cdnparap30.paragonrels.com/ParagonImages/Property/P3/MAXEBRDI/40887566/6/0/0/16ff9ad8d417165f7dc76b7d4824b66b/87/f026ce46cacc3c43f2cab1b1c7486bf4/40887566-6.JPG", "caption": "" } ], "agent": { "name": "Dale Cogan", "phone": "925-2145369", "email": "dcogan@discoveryhomes.com" }, "broker": { "name": "Discovery Realty Inc.", "phone": "", "email": "" } }; ]]>
420 Diamond Peak Lane
OAKLEY, CA 94561-9999

Click here for map
Residential Home
$615,000
2,753 Sq Feet
4 Bedrooms
3 Bathrooms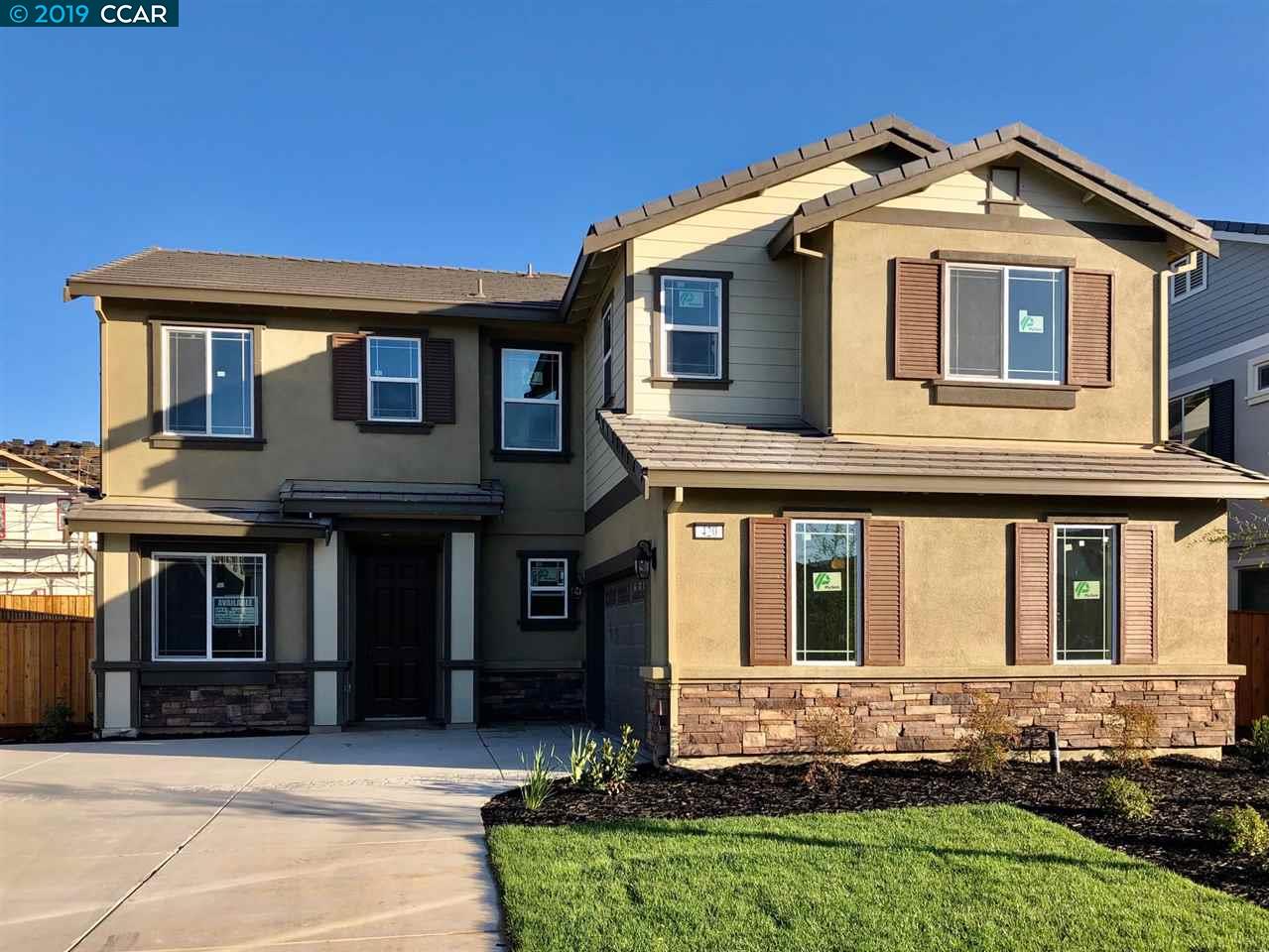 Listed by Dale Cogan of Discovery Realty Inc.
DRE# 01326812
Details:
Lot Sq Feet:
6,300
Fireplaces:
1
HOA?
No
Bank Owned?
No
Status:
Sold
Remarks:
Welcome home to Duarte Ranch Estates in Oakley. Duarte Ranch Reserve is an exciting exciting new community that is close to shopping, schools, beautiful parks and so much more. Each carefully crafted home features a living space that perfectly matches your lifestyle. The Duoro is no exception. Rich in detail and luxury amenities featuring 4 spacious bedrooms, 3 baths, and has 2753 SF of living space. Kitchen with center island, granite counter tops, pantry and so much more. Spacious master bedroom with a beautiful bath and large walk in closet. Come visit us today to see this beautiful home and property.
There are currently no open houses for this property. Please contact
Dale Cogan
to schedule an appointment.