<![CDATA[ var dwellicious_data = { "address": "2112 Hyde Street #1", "city": "SAN FRANCISCO", "state": "CA", "zip": "94109", "zip4": "", "area": "", "subdivision": "", "county": "", "price": "1250000", "beds": "2", "baths": "1", "sqft": "888", "lotsize": "2975", "yearbuilt": "1964-01-01", "proptype": "Residential", "mlsnum": "ML81775113", "active": false, "remarks": "Gorgeous newly reconstructed 2BD/1.5BA residence at heart of San Francisco's Russian Hill neighborhood, walking distance from countless iconic restaurants, and points of interest. Bright and open floorplan with expansive dual-paned windows overlooking Hyde Street. Wide-plank wood floors and recessed lighting throughout. The living room enjoys a sleek/modern fireplace, and access to a relaxing private patio area. The well-appointed chef's kitchen is complete with pristine quartz countertops, stainless energy efficient appliances, ceiling height cabinets, and pendant lighting over an eat-in island. Expansive bedroom suite enjoys a private patio area, laundry closet with dual function washer/dryer, and a tastefully designed bathroom with adjacent dressing area. 2nd bedroom provides great flexibility for use as a home office or den. The home also features dual pane Milgard windows throughout, as well as a Mysa Smart Thermostat and 1 assigned garage parking space.", "photos": [ { "displayorder": 0, "url": "https://mlslmedia.azureedge.net/property/MLSL/81775113/5996e3bdc8b246fd900aae11658e6157/2/1", "caption": "" }, "displayorder": 1, "url": "https://mlslmedia.azureedge.net/property/MLSL/81775113/5996e3bdc8b246fd900aae11658e6157/2/2", "caption": "" }, "displayorder": 2, "url": "https://mlslmedia.azureedge.net/property/MLSL/81775113/5996e3bdc8b246fd900aae11658e6157/2/3", "caption": "" }, "displayorder": 3, "url": "https://mlslmedia.azureedge.net/property/MLSL/81775113/5996e3bdc8b246fd900aae11658e6157/2/4", "caption": "" }, "displayorder": 4, "url": "https://mlslmedia.azureedge.net/property/MLSL/81775113/5996e3bdc8b246fd900aae11658e6157/2/5", "caption": "" }, "displayorder": 5, "url": "https://mlslmedia.azureedge.net/property/MLSL/81775113/5996e3bdc8b246fd900aae11658e6157/2/6", "caption": "" }, "displayorder": 6, "url": "https://mlslmedia.azureedge.net/property/MLSL/81775113/5996e3bdc8b246fd900aae11658e6157/2/7", "caption": "" }, "displayorder": 7, "url": "https://mlslmedia.azureedge.net/property/MLSL/81775113/5996e3bdc8b246fd900aae11658e6157/2/8", "caption": "" }, "displayorder": 8, "url": "https://mlslmedia.azureedge.net/property/MLSL/81775113/5996e3bdc8b246fd900aae11658e6157/2/9", "caption": "" }, "displayorder": 9, "url": "https://mlslmedia.azureedge.net/property/MLSL/81775113/5996e3bdc8b246fd900aae11658e6157/2/10", "caption": "" }, "displayorder": 10, "url": "https://mlslmedia.azureedge.net/property/MLSL/81775113/5996e3bdc8b246fd900aae11658e6157/2/11", "caption": "" }, "displayorder": 11, "url": "https://mlslmedia.azureedge.net/property/MLSL/81775113/5996e3bdc8b246fd900aae11658e6157/2/12", "caption": "" }, "displayorder": 12, "url": "https://mlslmedia.azureedge.net/property/MLSL/81775113/5996e3bdc8b246fd900aae11658e6157/2/13", "caption": "" }, "displayorder": 13, "url": "https://mlslmedia.azureedge.net/property/MLSL/81775113/5996e3bdc8b246fd900aae11658e6157/2/14", "caption": "" }, "displayorder": 14, "url": "https://mlslmedia.azureedge.net/property/MLSL/81775113/5996e3bdc8b246fd900aae11658e6157/2/15", "caption": "" }, "displayorder": 15, "url": "https://mlslmedia.azureedge.net/property/MLSL/81775113/5996e3bdc8b246fd900aae11658e6157/2/16", "caption": "" }, "displayorder": 16, "url": "https://mlslmedia.azureedge.net/property/MLSL/81775113/5996e3bdc8b246fd900aae11658e6157/2/17", "caption": "" }, "displayorder": 17, "url": "https://mlslmedia.azureedge.net/property/MLSL/81775113/5996e3bdc8b246fd900aae11658e6157/2/18", "caption": "" }, "displayorder": 18, "url": "https://mlslmedia.azureedge.net/property/MLSL/81775113/5996e3bdc8b246fd900aae11658e6157/2/19", "caption": "" }, "displayorder": 19, "url": "https://mlslmedia.azureedge.net/property/MLSL/81775113/5996e3bdc8b246fd900aae11658e6157/2/20", "caption": "" }, "displayorder": 20, "url": "https://mlslmedia.azureedge.net/property/MLSL/81775113/5996e3bdc8b246fd900aae11658e6157/2/21", "caption": "" }, "displayorder": 21, "url": "https://mlslmedia.azureedge.net/property/MLSL/81775113/5996e3bdc8b246fd900aae11658e6157/2/22", "caption": "" }, "displayorder": 22, "url": "https://mlslmedia.azureedge.net/property/MLSL/81775113/5996e3bdc8b246fd900aae11658e6157/2/23", "caption": "" }, "displayorder": 23, "url": "https://mlslmedia.azureedge.net/property/MLSL/81775113/5996e3bdc8b246fd900aae11658e6157/2/24", "caption": "" }, "displayorder": 24, "url": "https://mlslmedia.azureedge.net/property/MLSL/81775113/5996e3bdc8b246fd900aae11658e6157/2/25", "caption": "" }, "displayorder": 25, "url": "https://mlslmedia.azureedge.net/property/MLSL/81775113/5996e3bdc8b246fd900aae11658e6157/2/26", "caption": "" }, "displayorder": 26, "url": "https://mlslmedia.azureedge.net/property/MLSL/81775113/5996e3bdc8b246fd900aae11658e6157/2/27", "caption": "" }, "displayorder": 27, "url": "https://mlslmedia.azureedge.net/property/MLSL/81775113/5996e3bdc8b246fd900aae11658e6157/2/28", "caption": "" } ], "agent": { "name": "Bryan Jacobs", "phone": "650-363-2808", "email": "bryan@realsmartgroup.com" }, "broker": { "name": "Realsmart Properties", "phone": "", "email": "" } }; ]]>
2112 Hyde Street #1
SAN FRANCISCO, CA 94109

Click here for map
Condo
$1,250,000
888 Sq Feet
2 Bedrooms
1 Bathroom
1 Partial Bath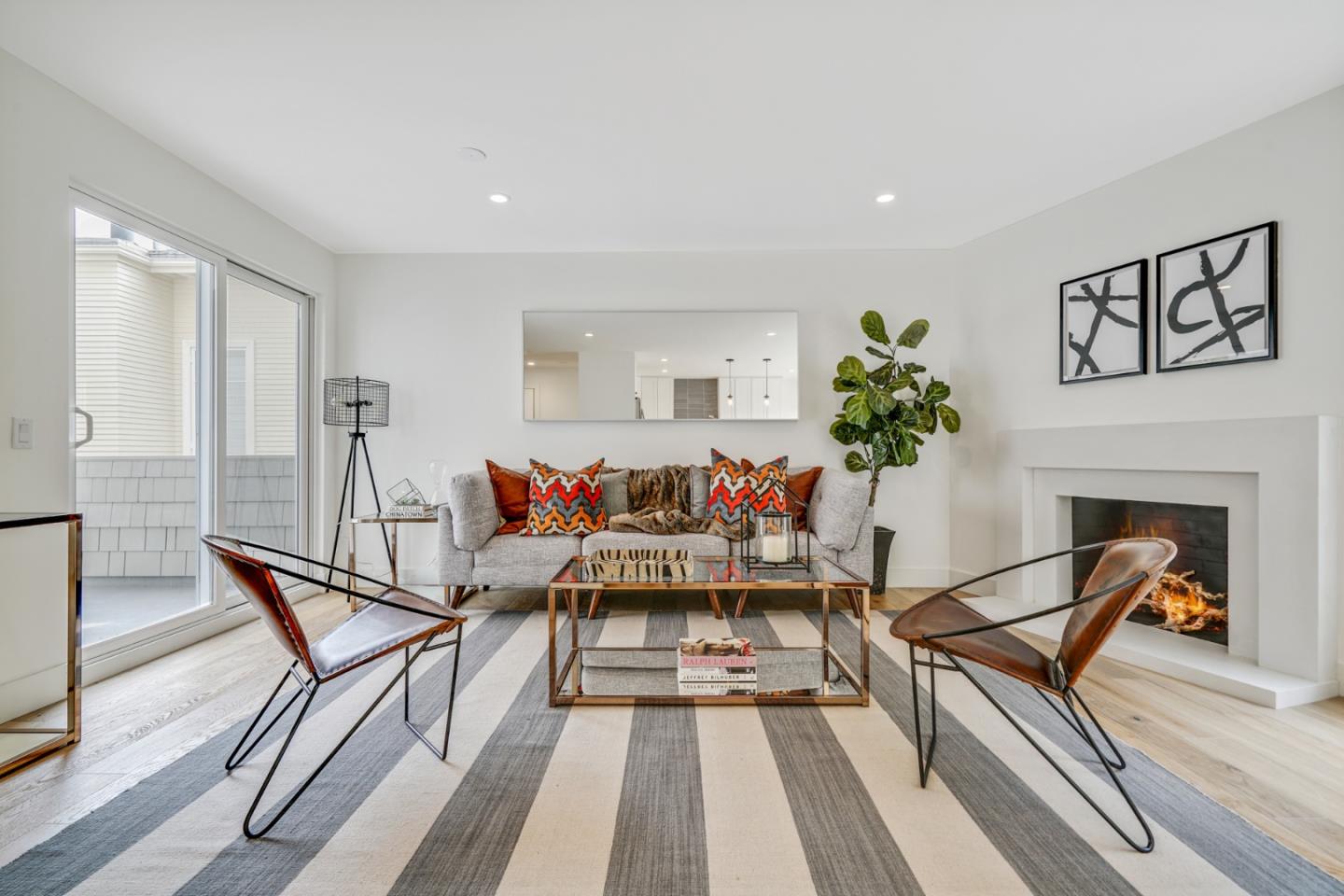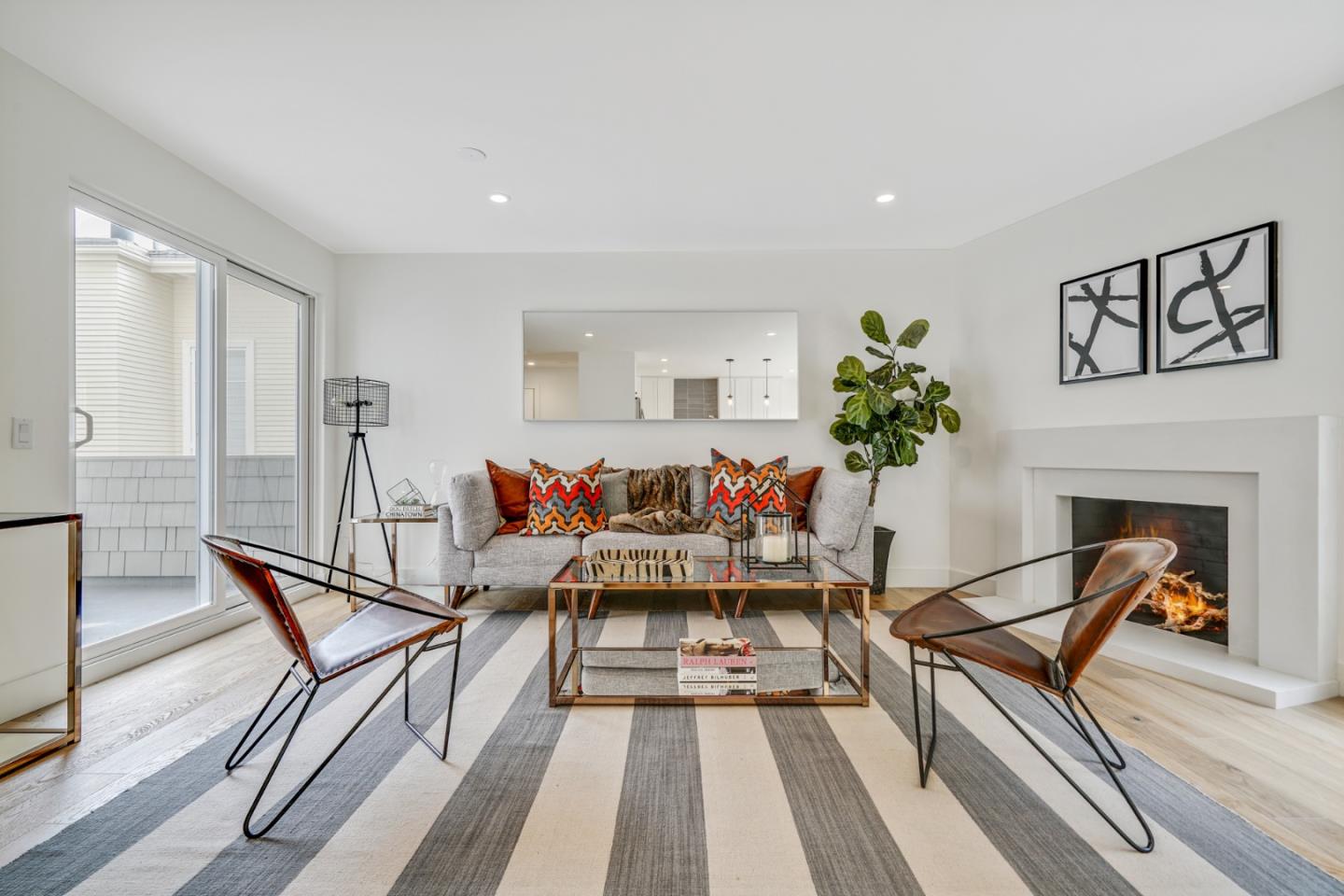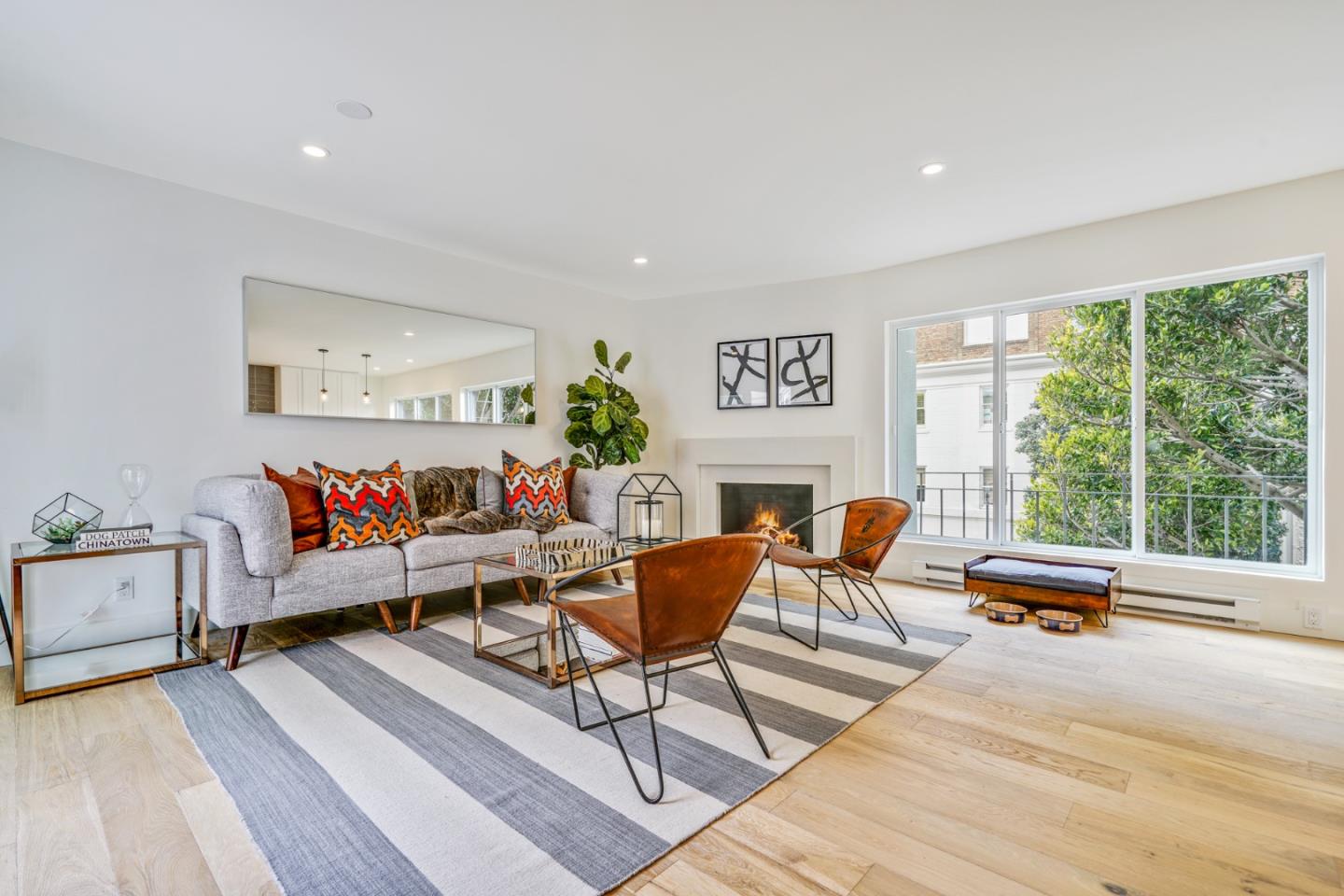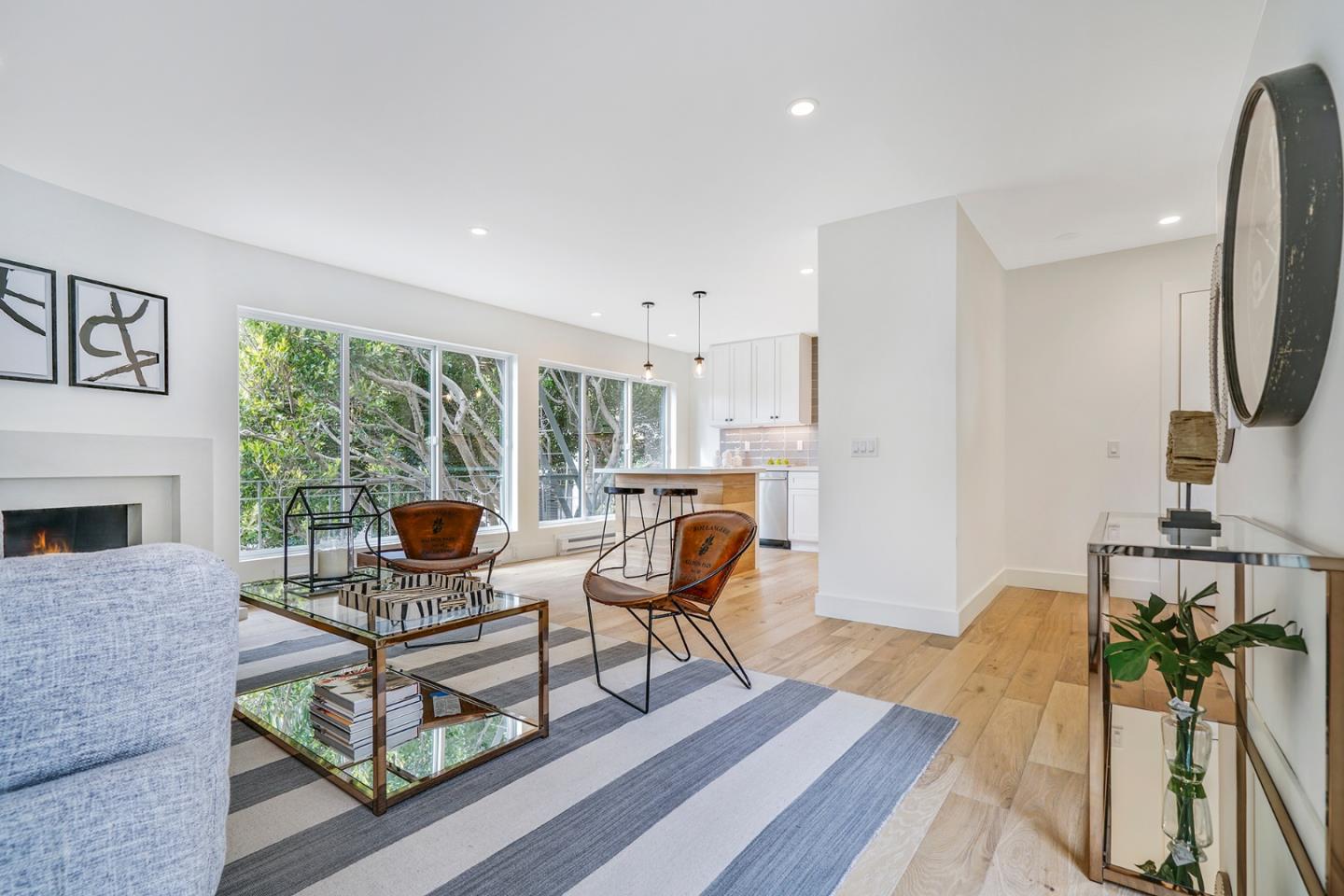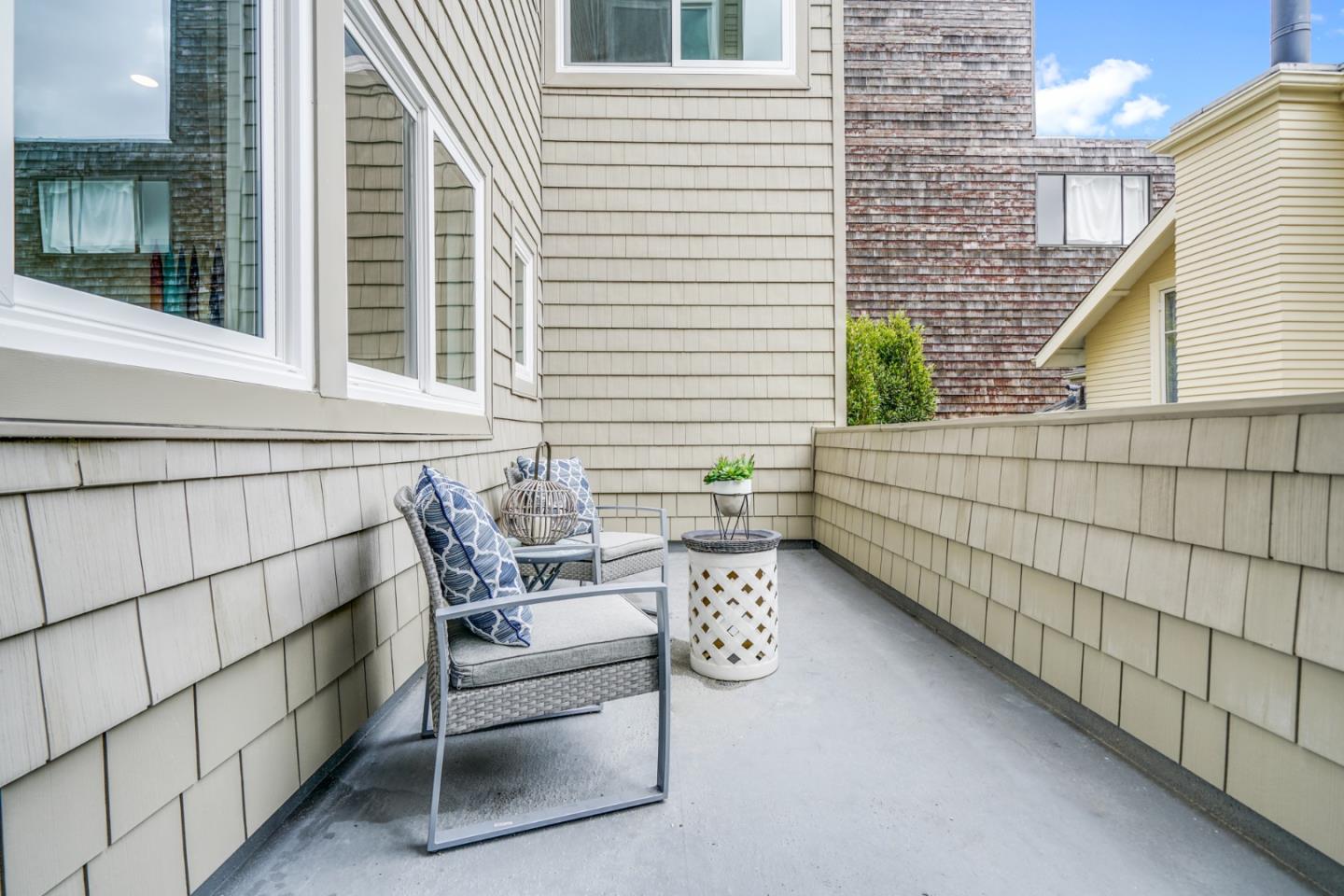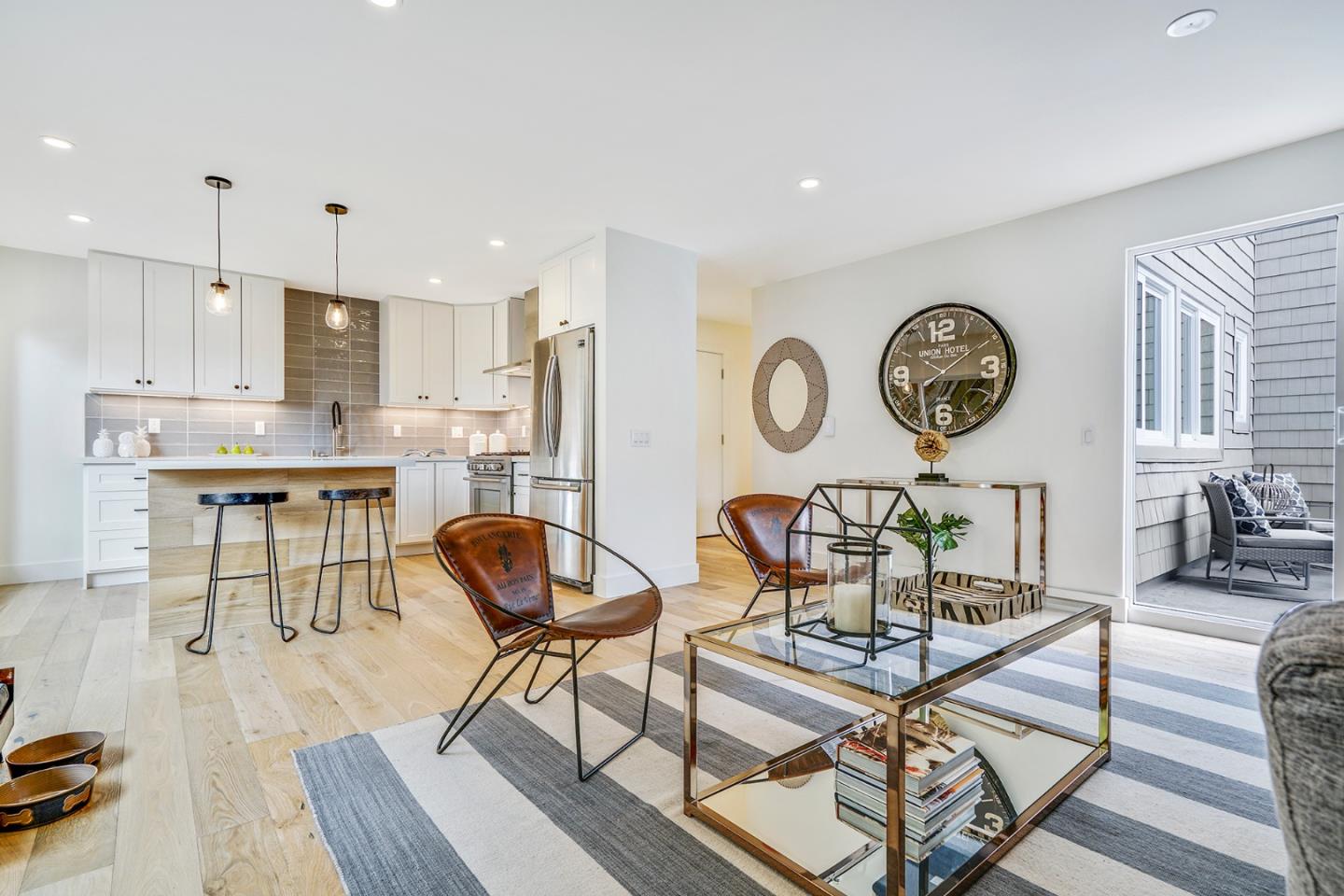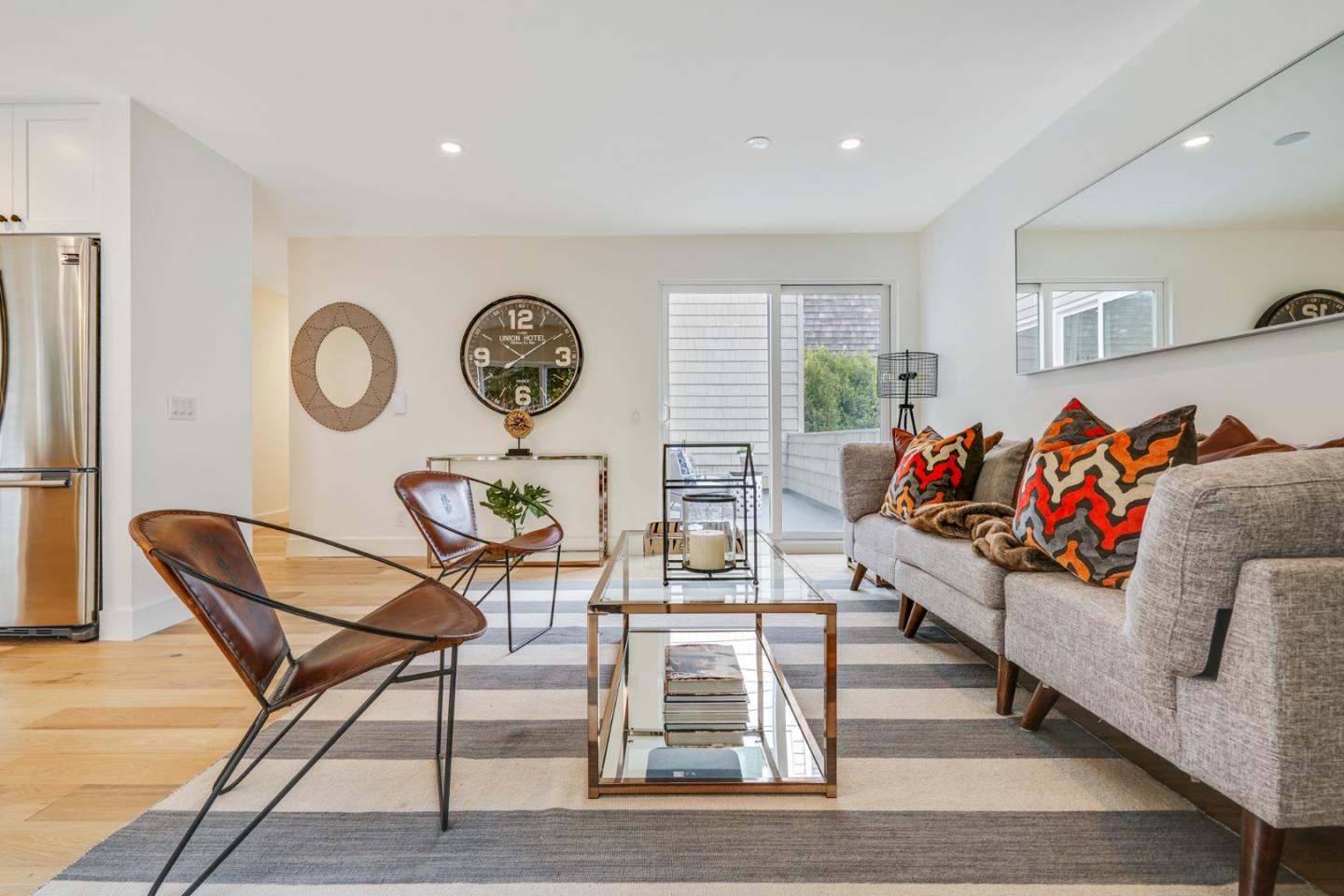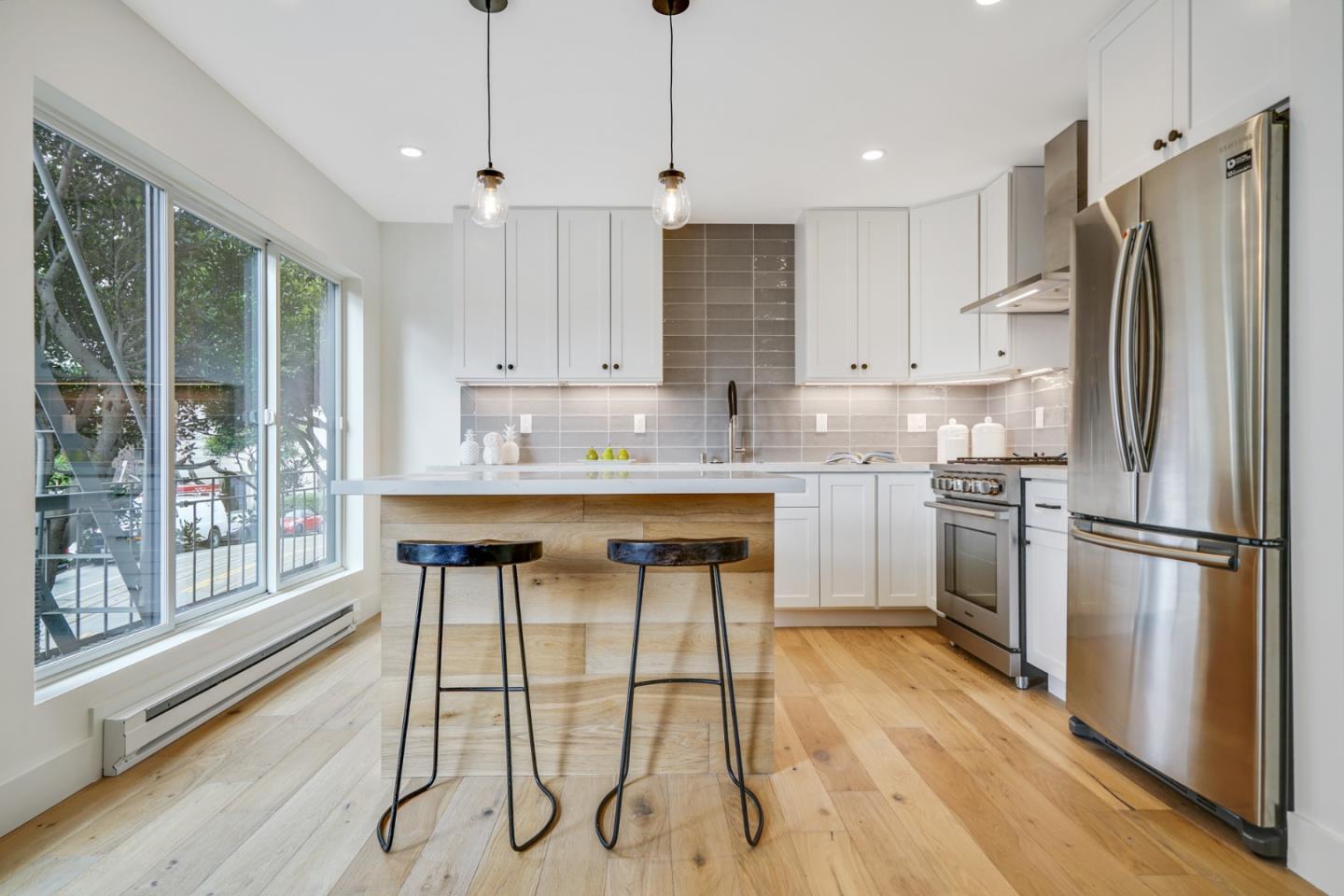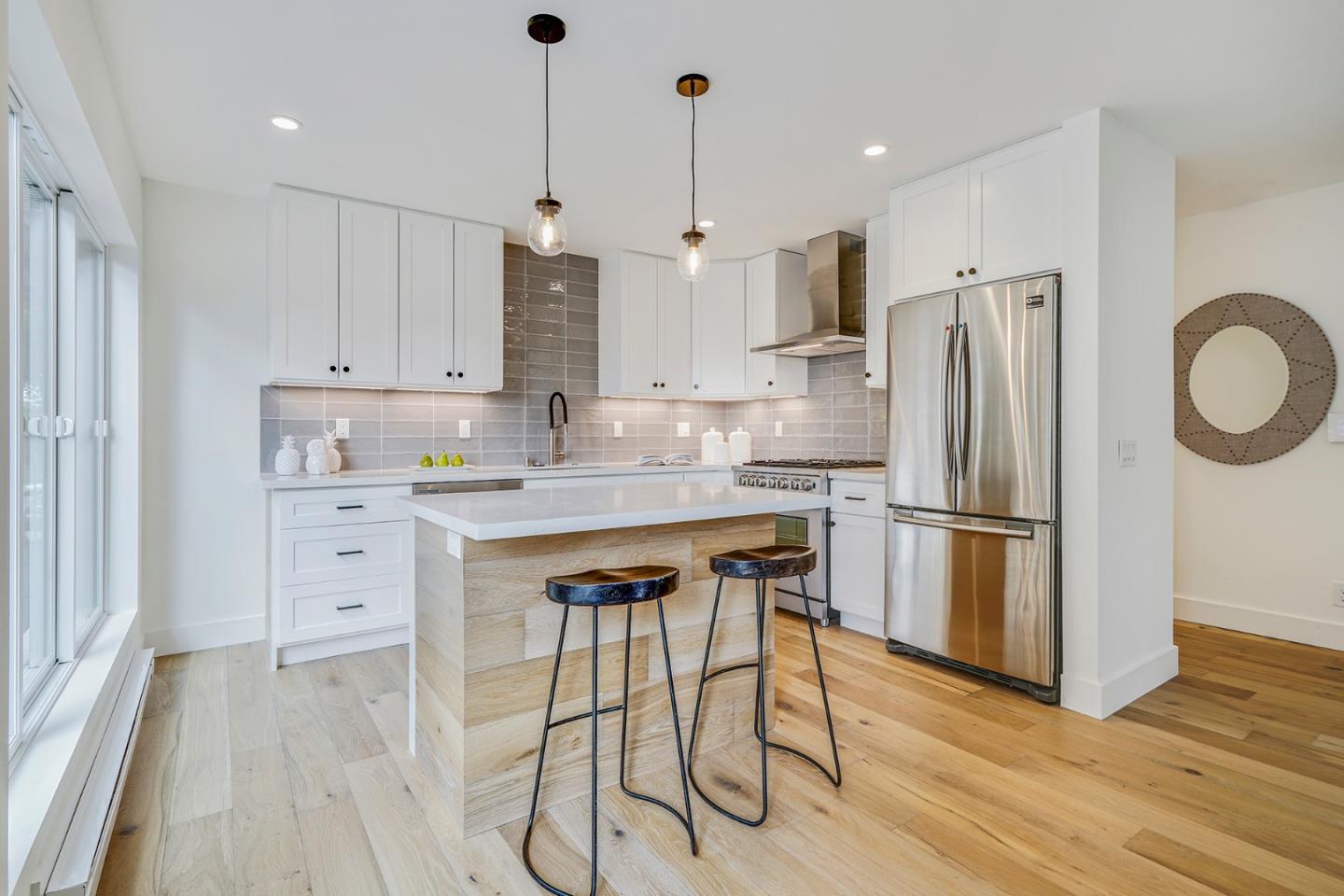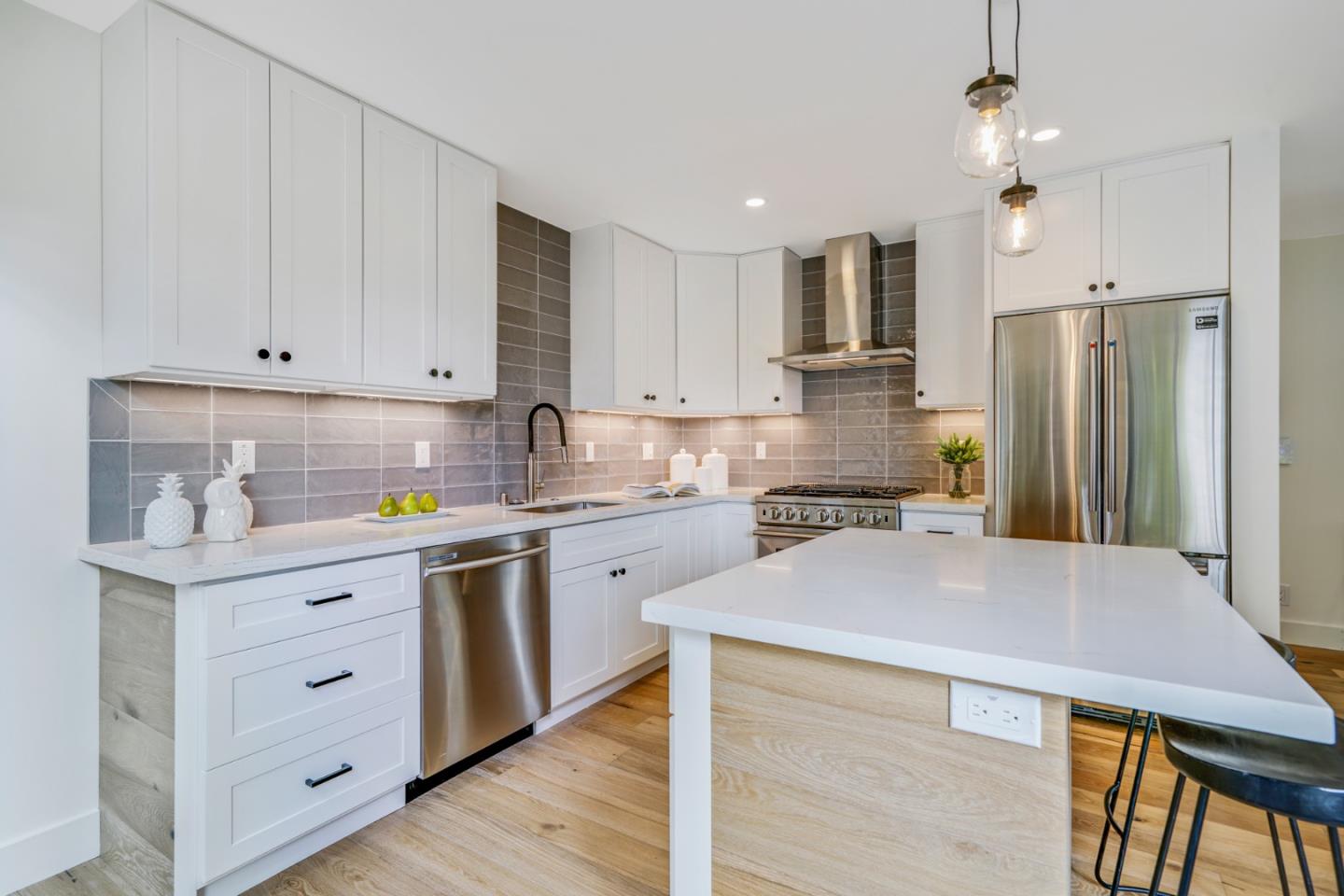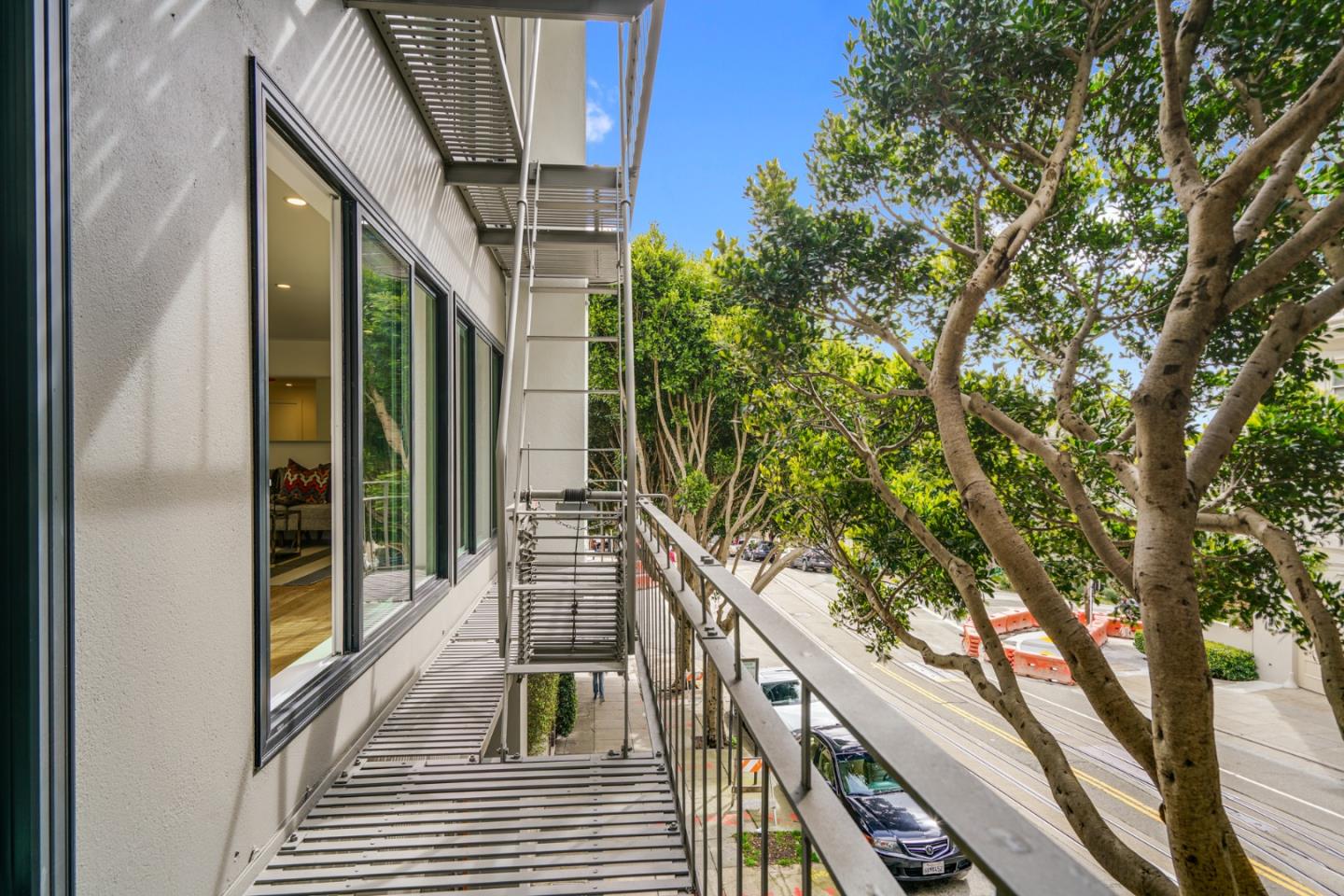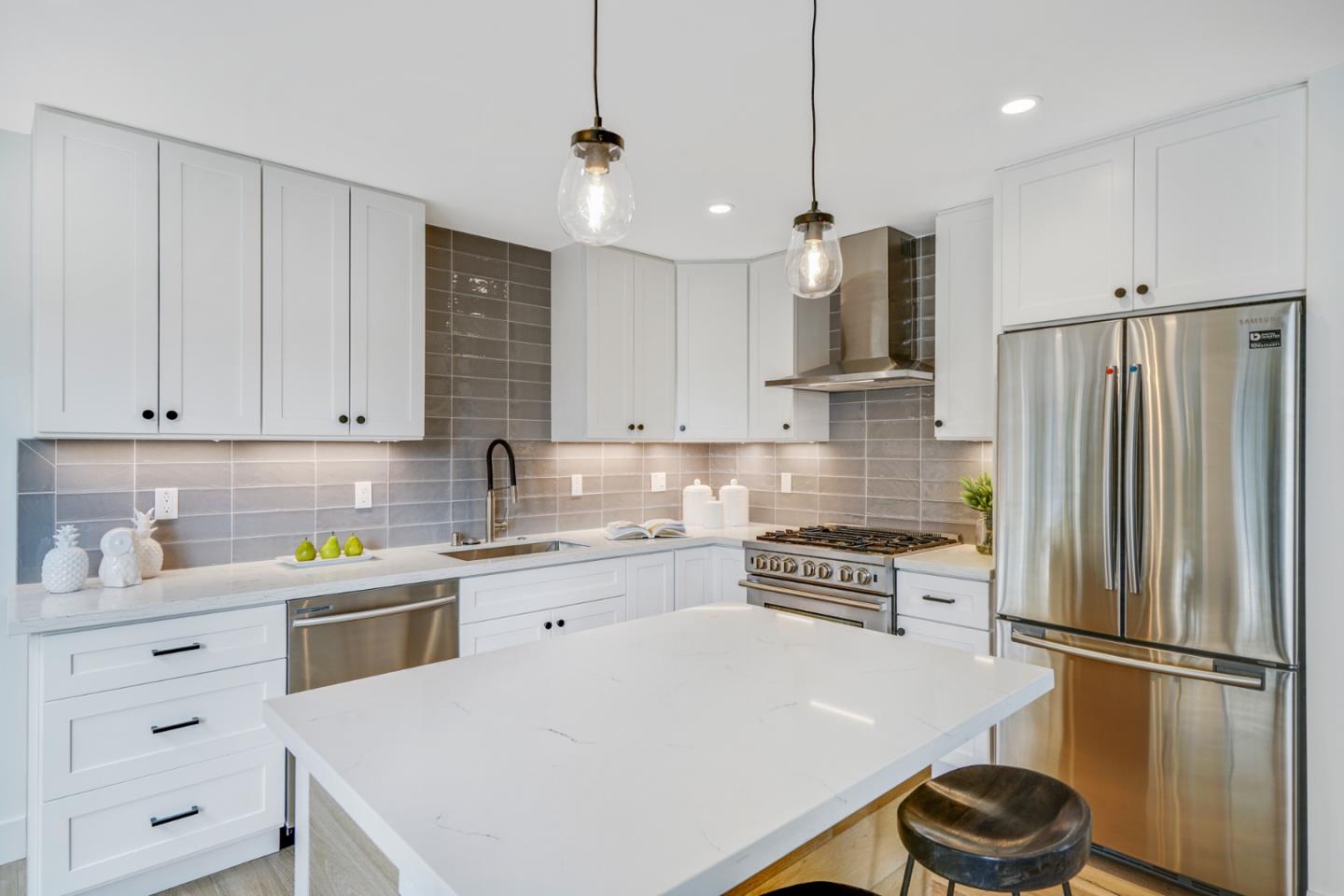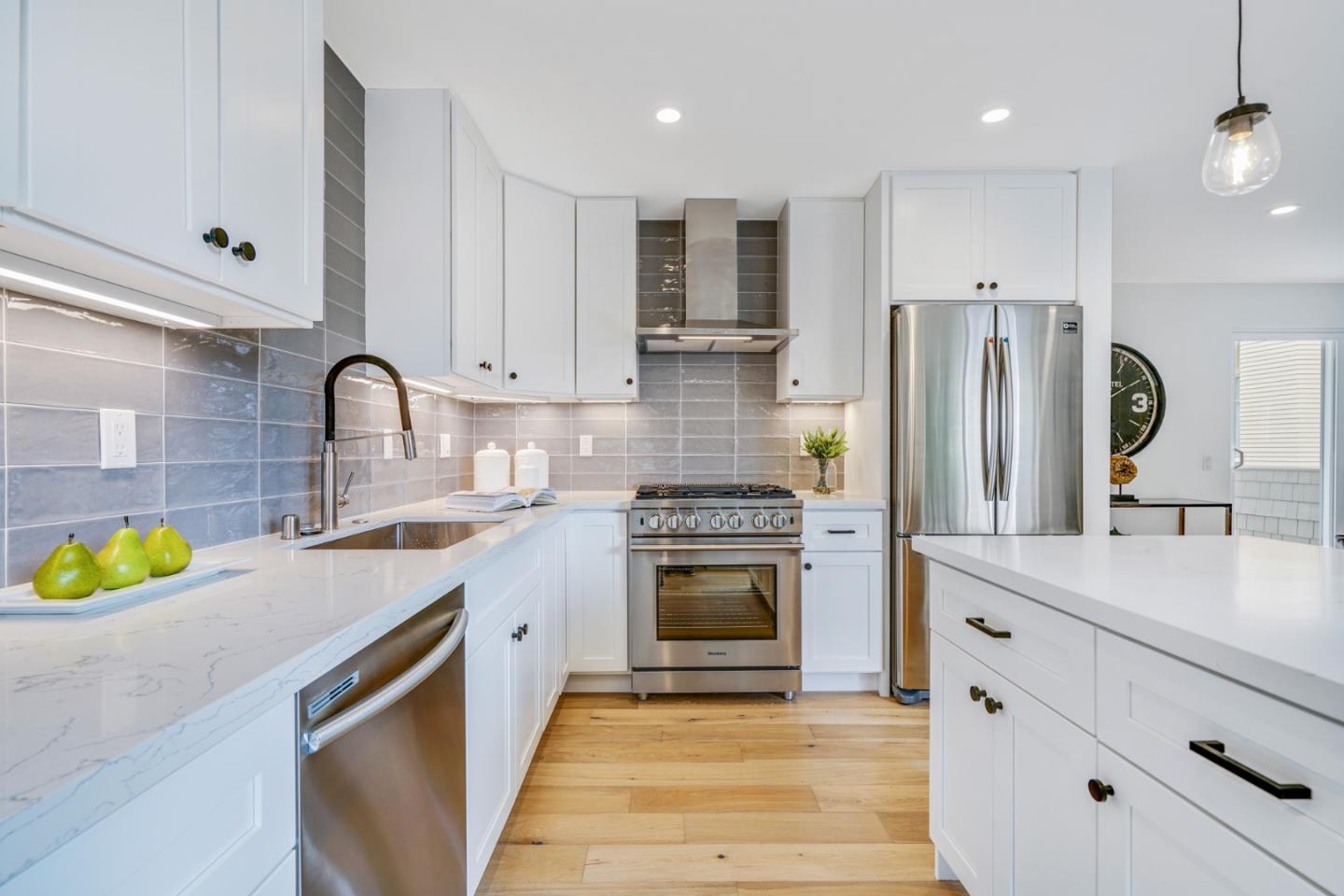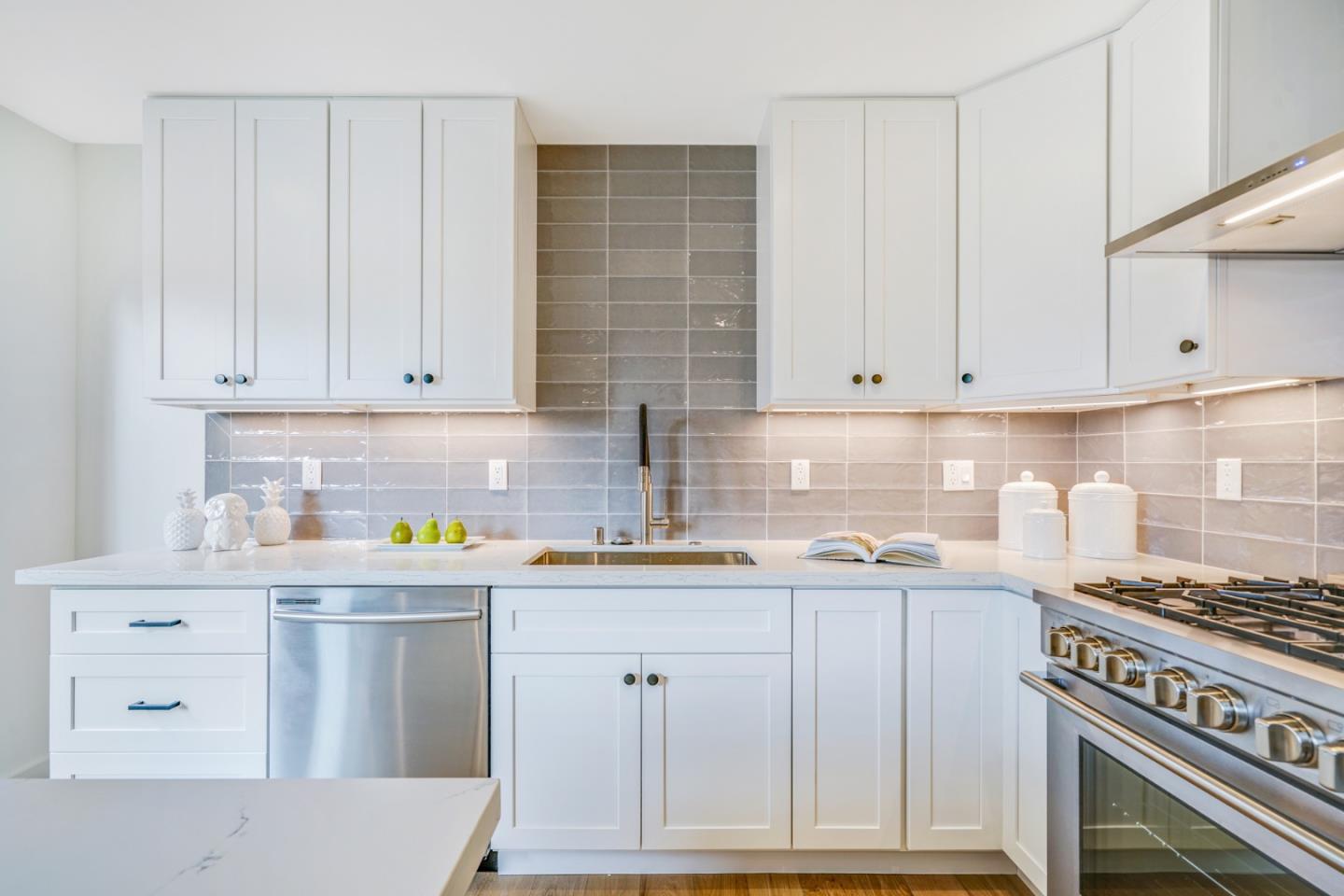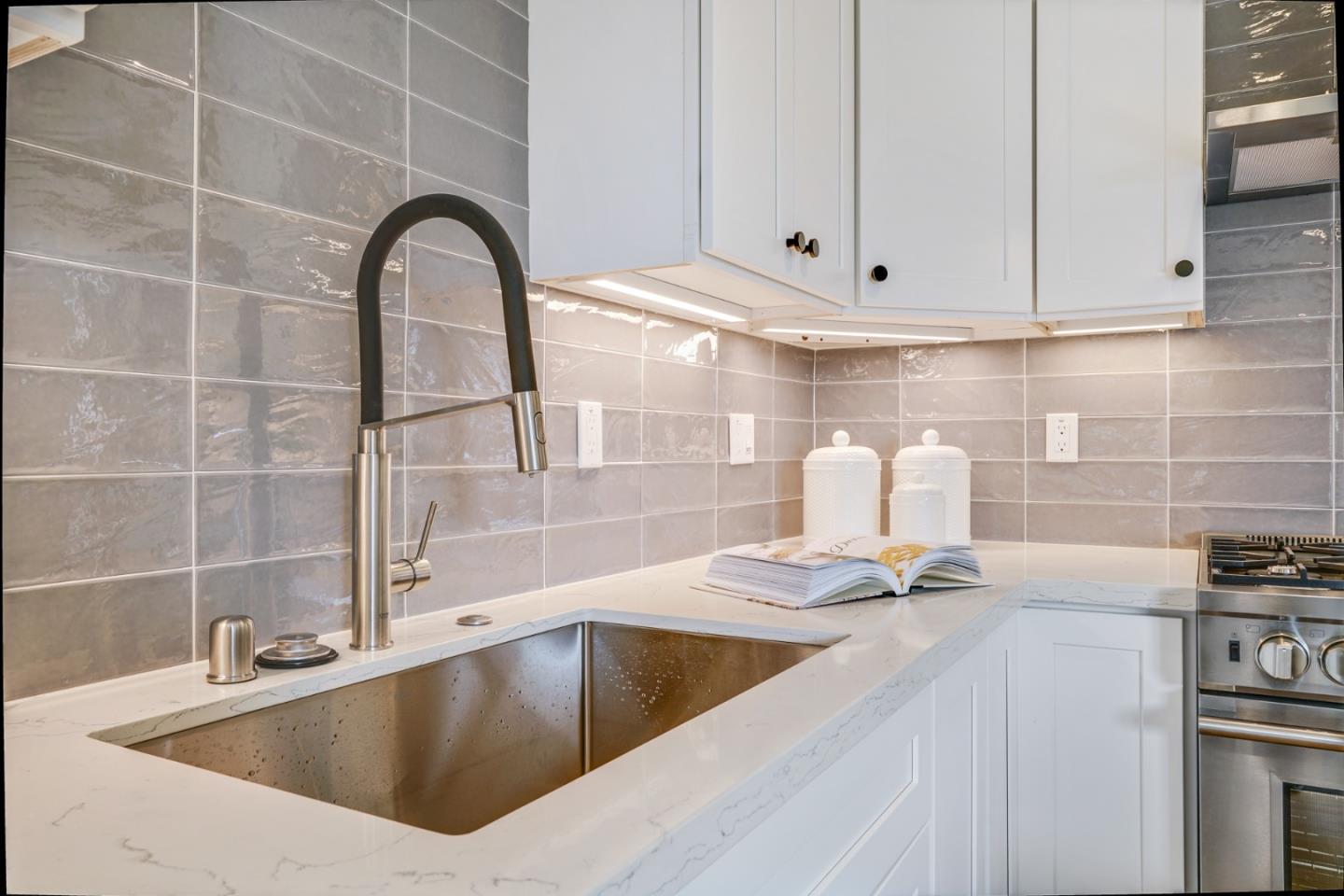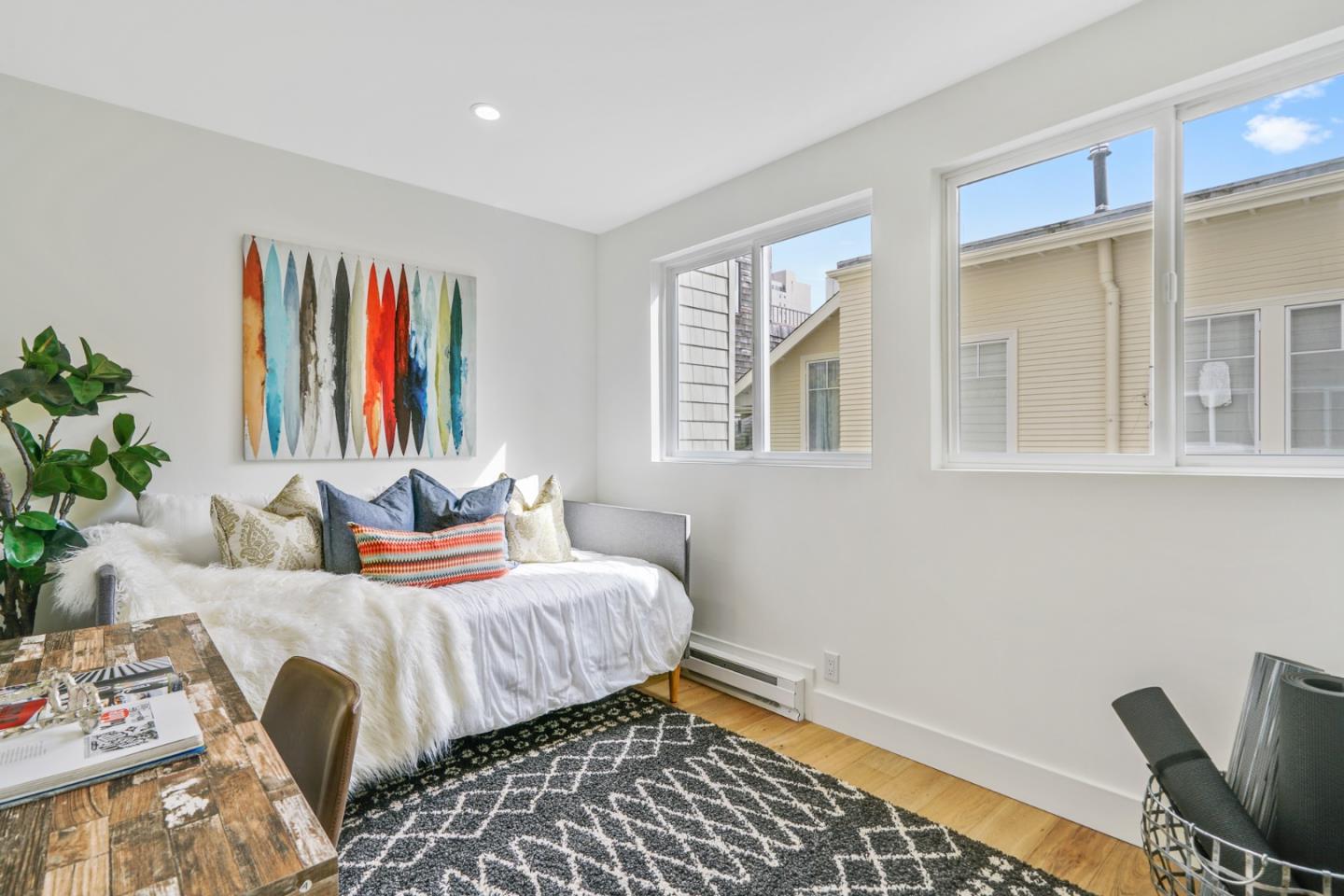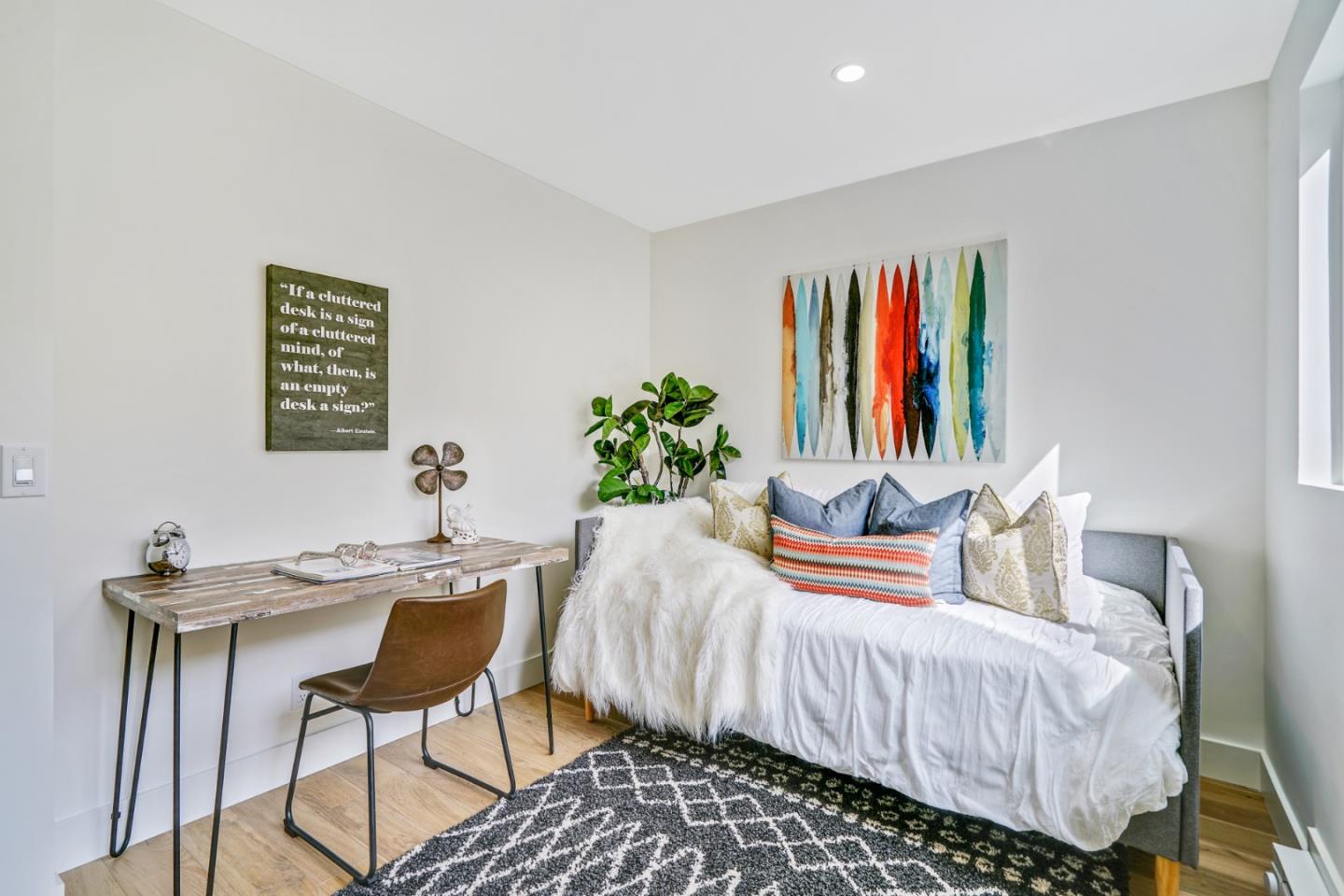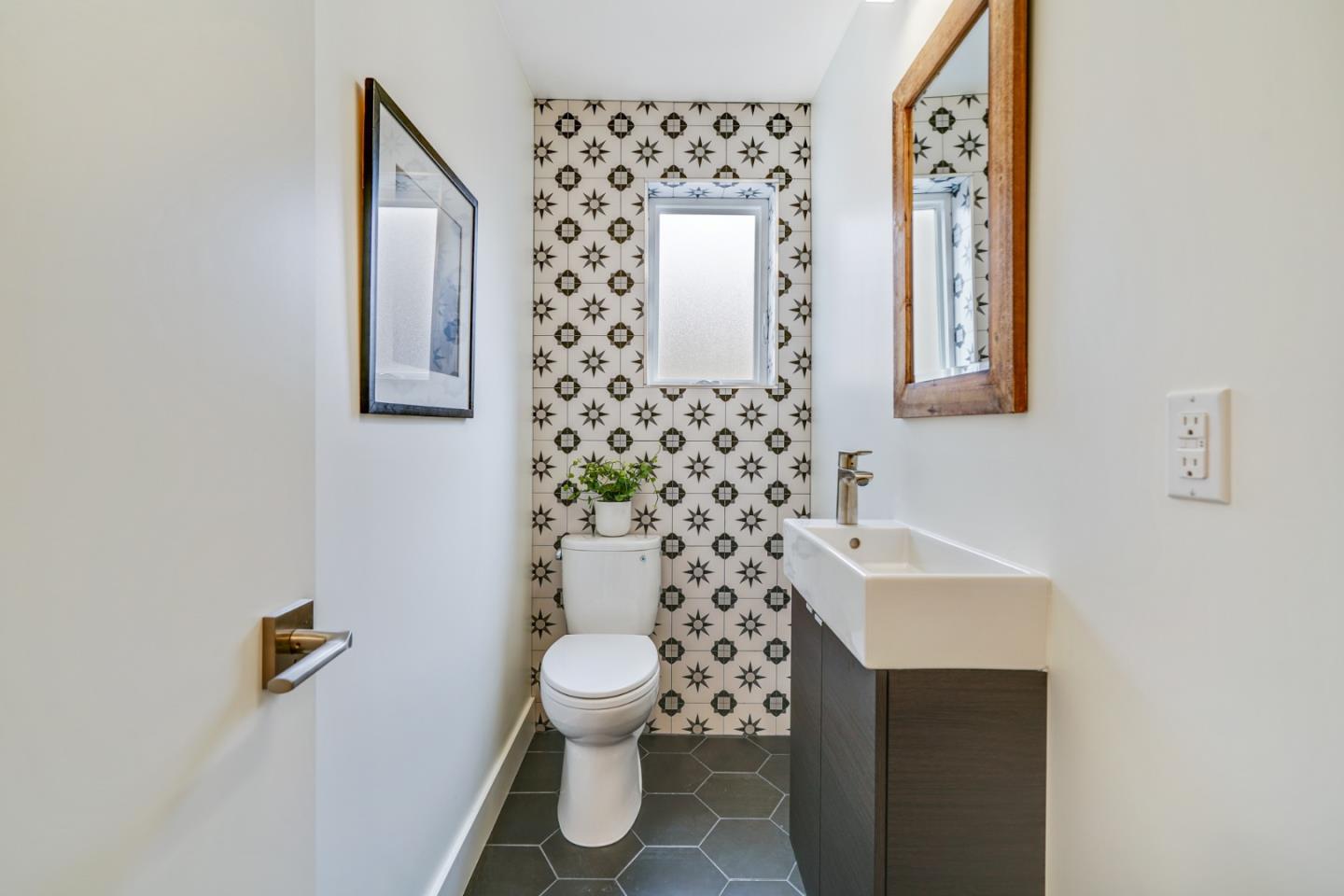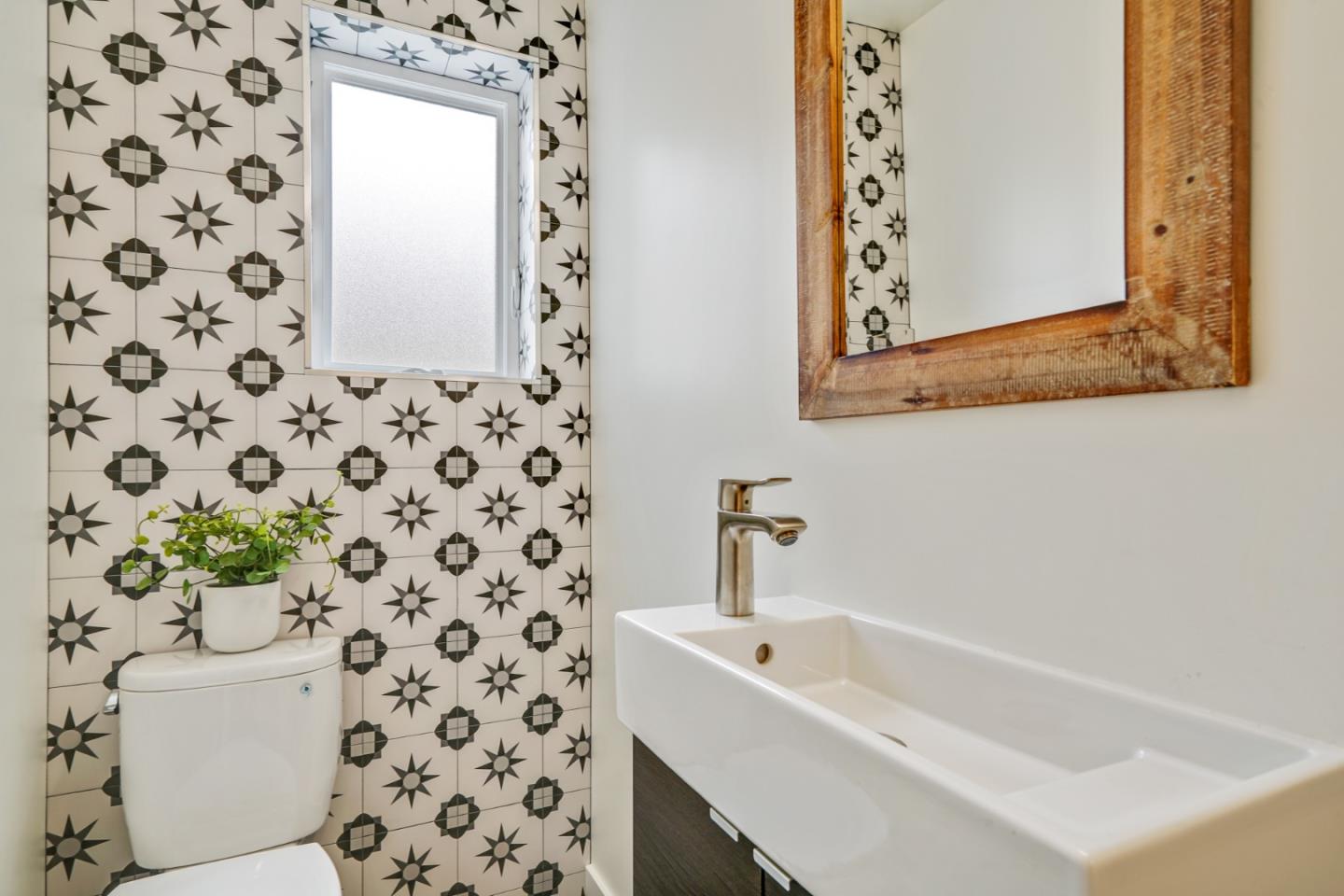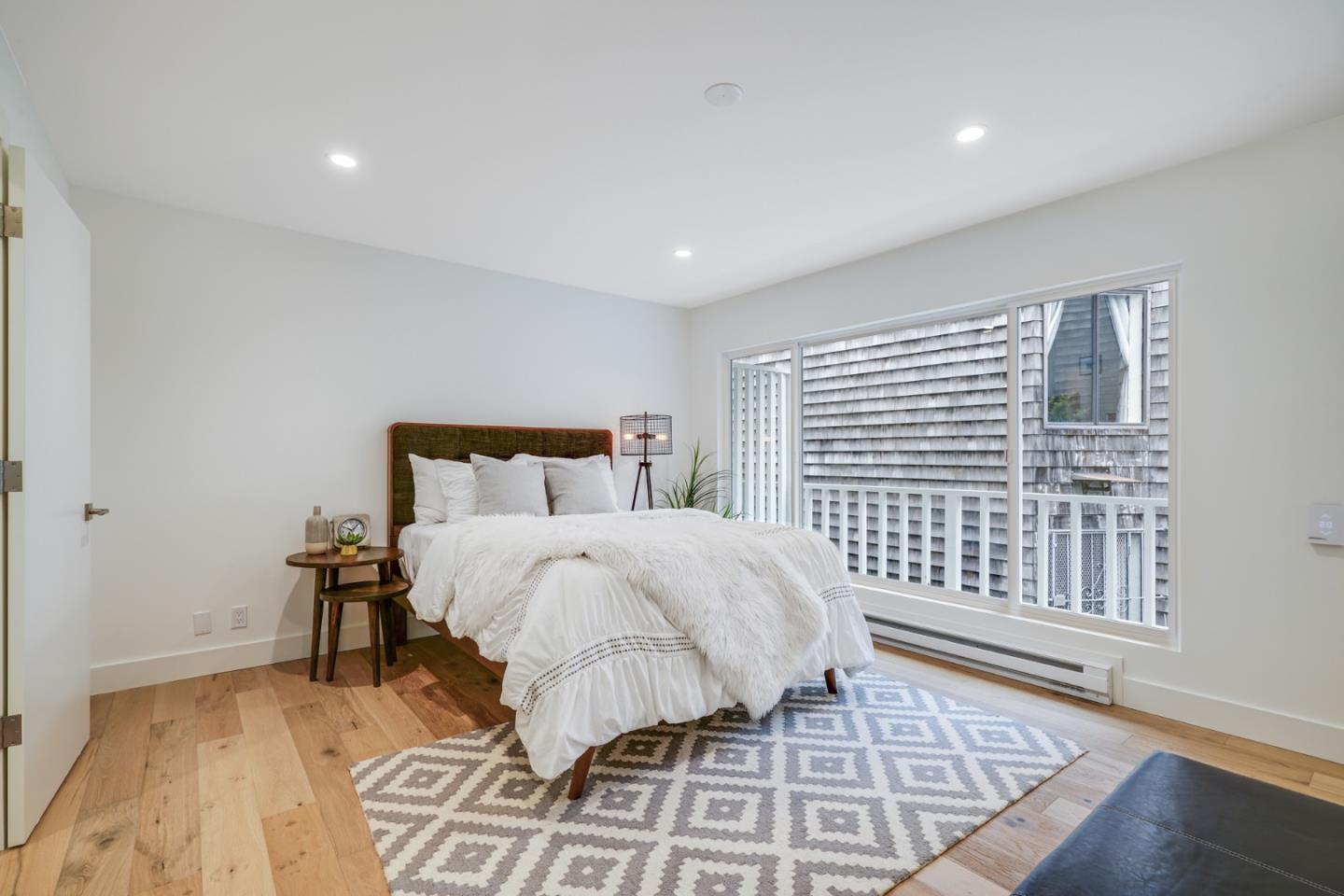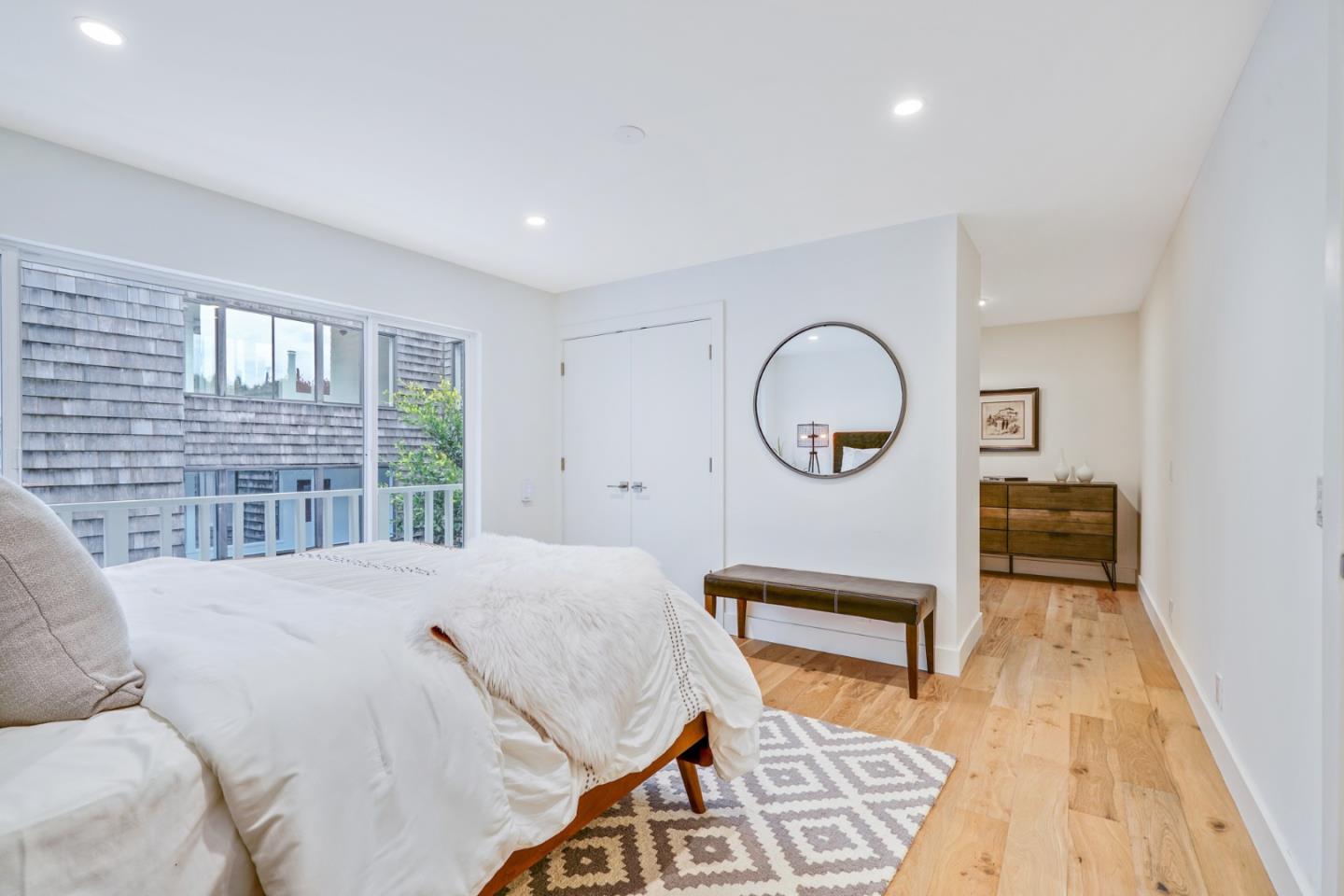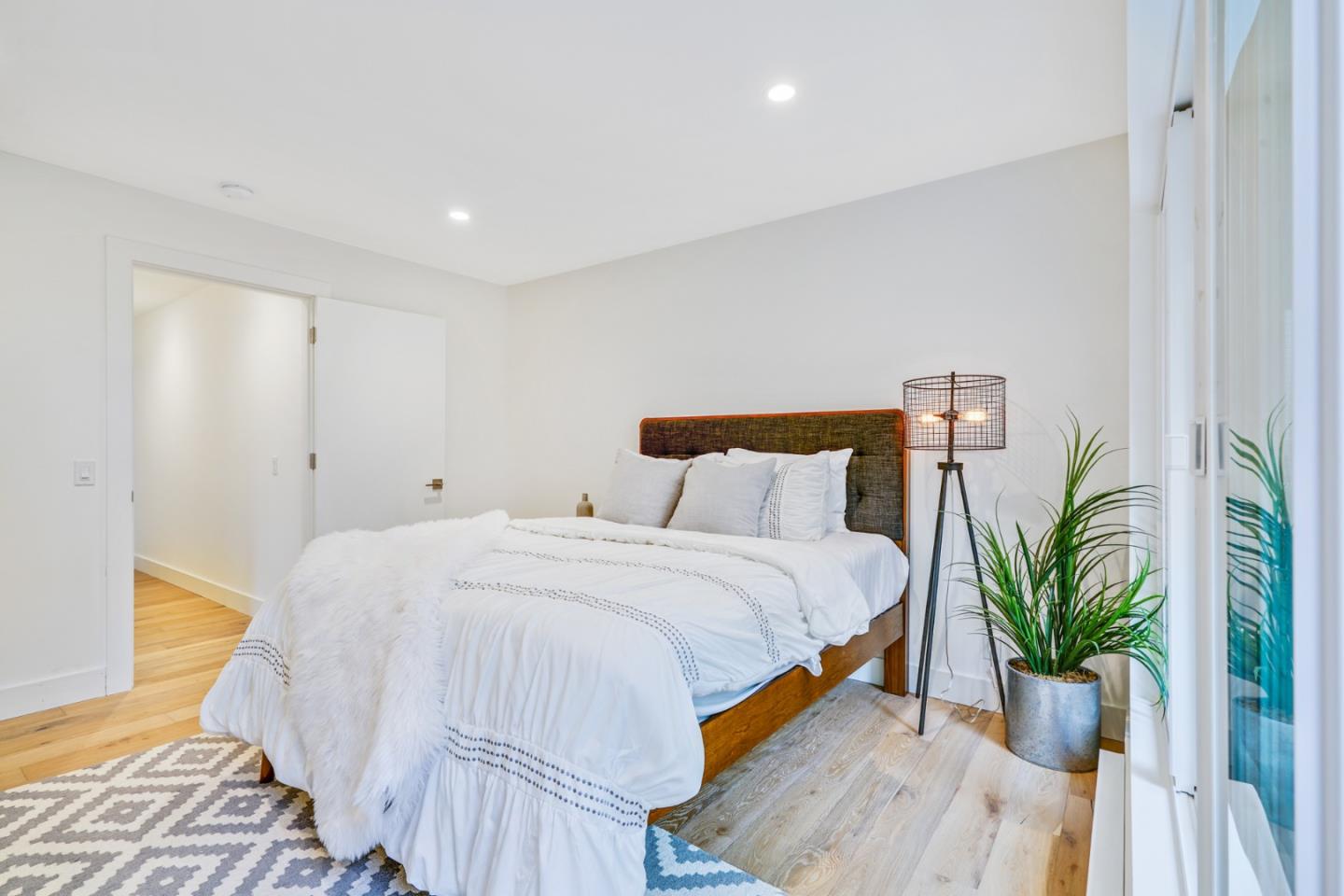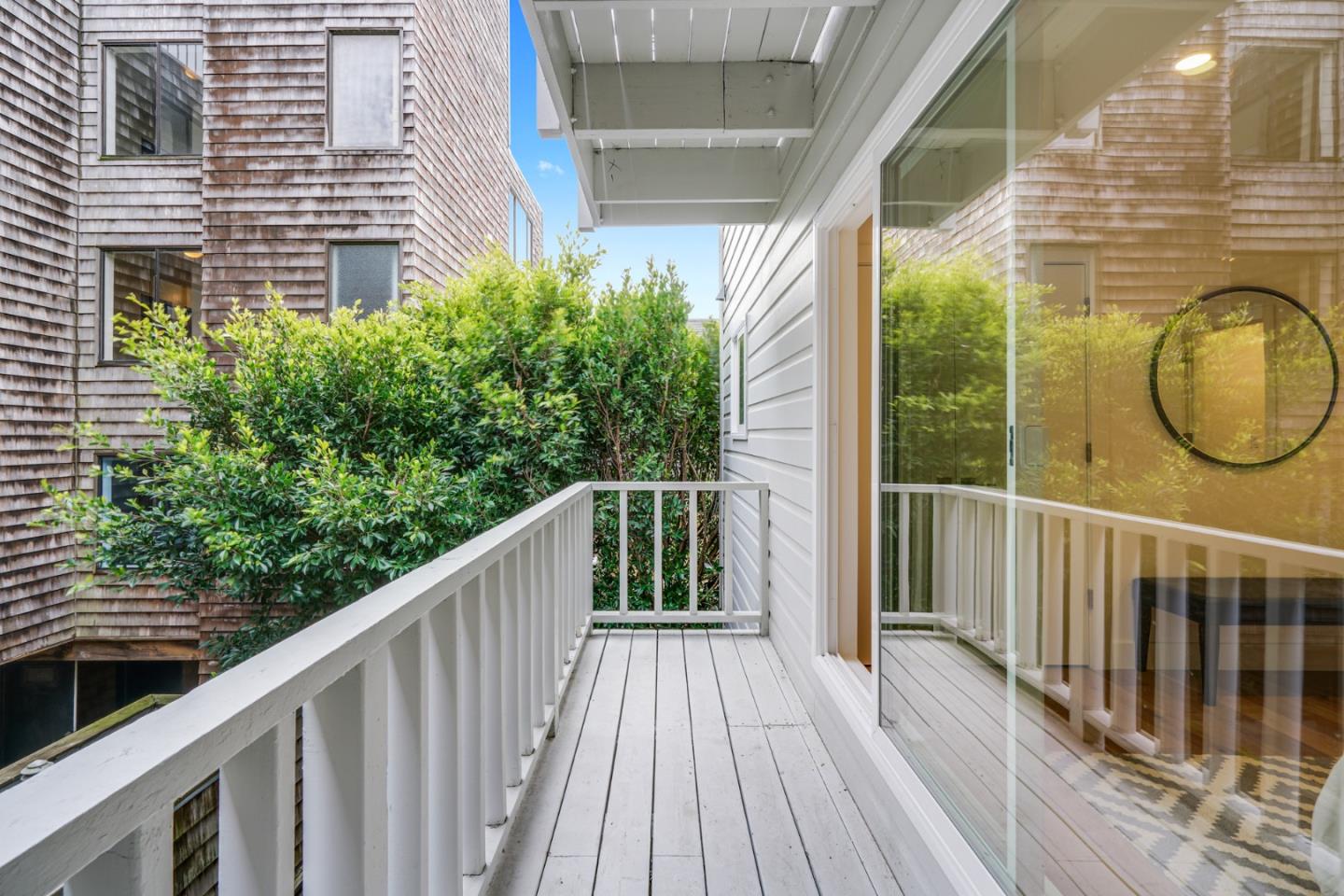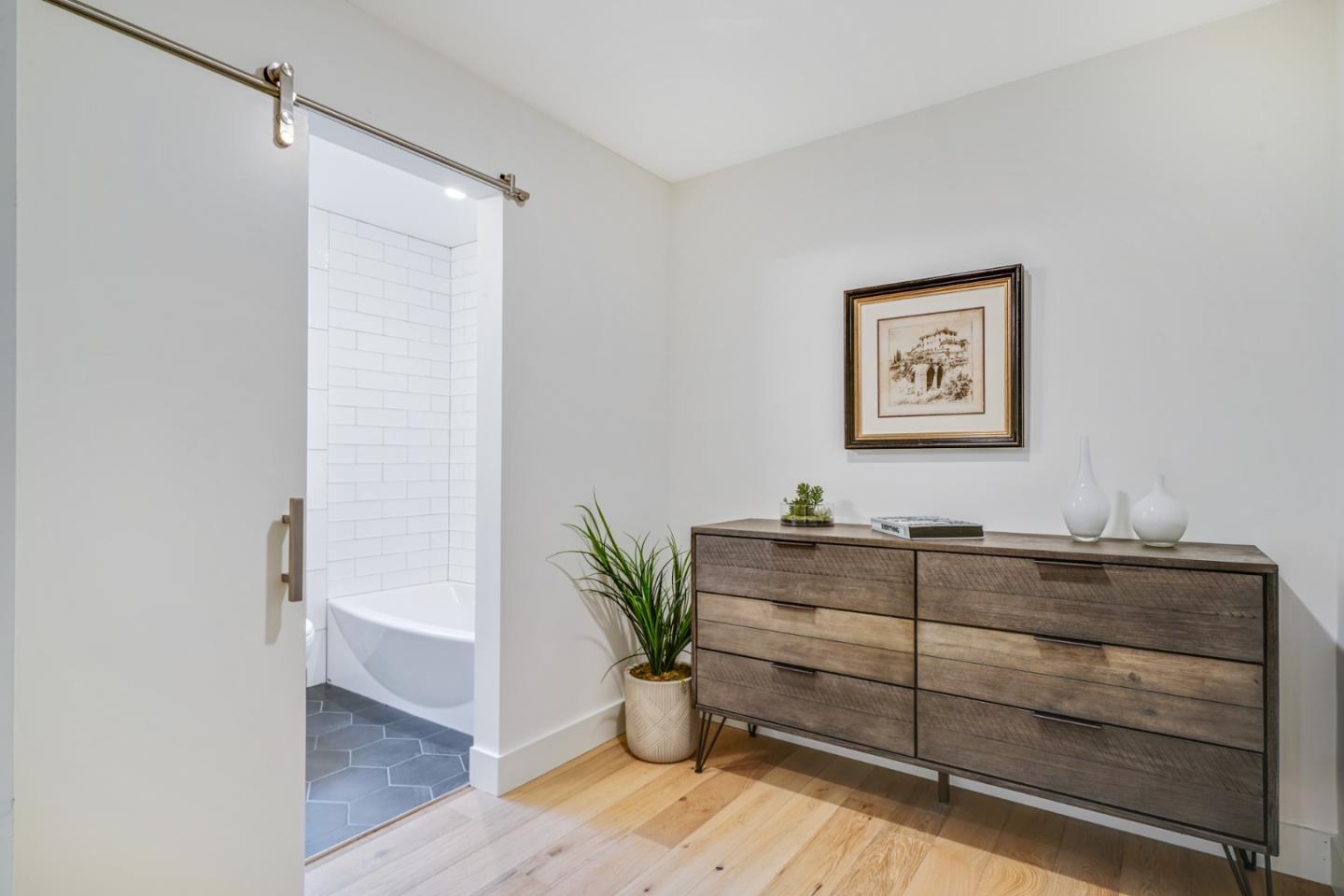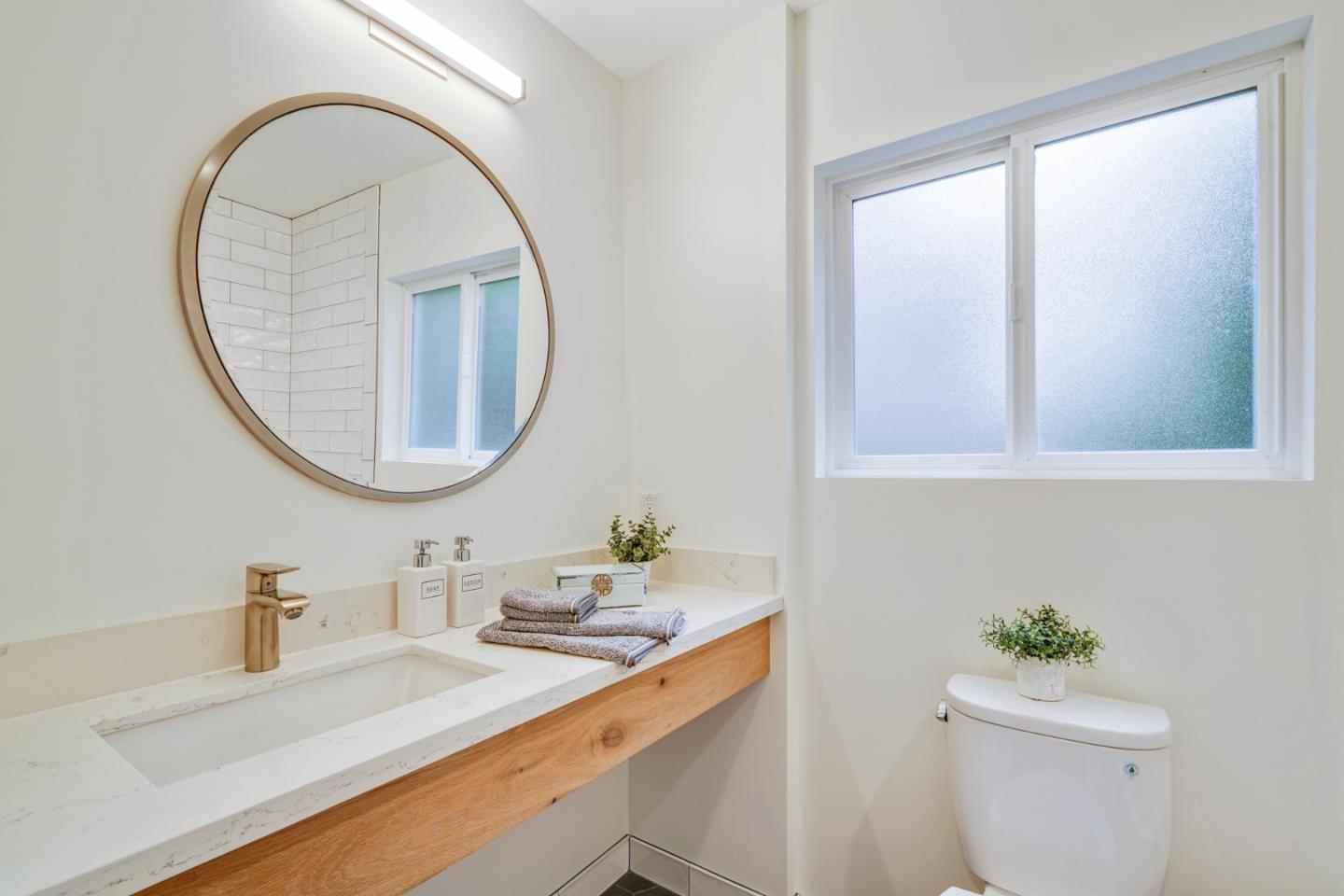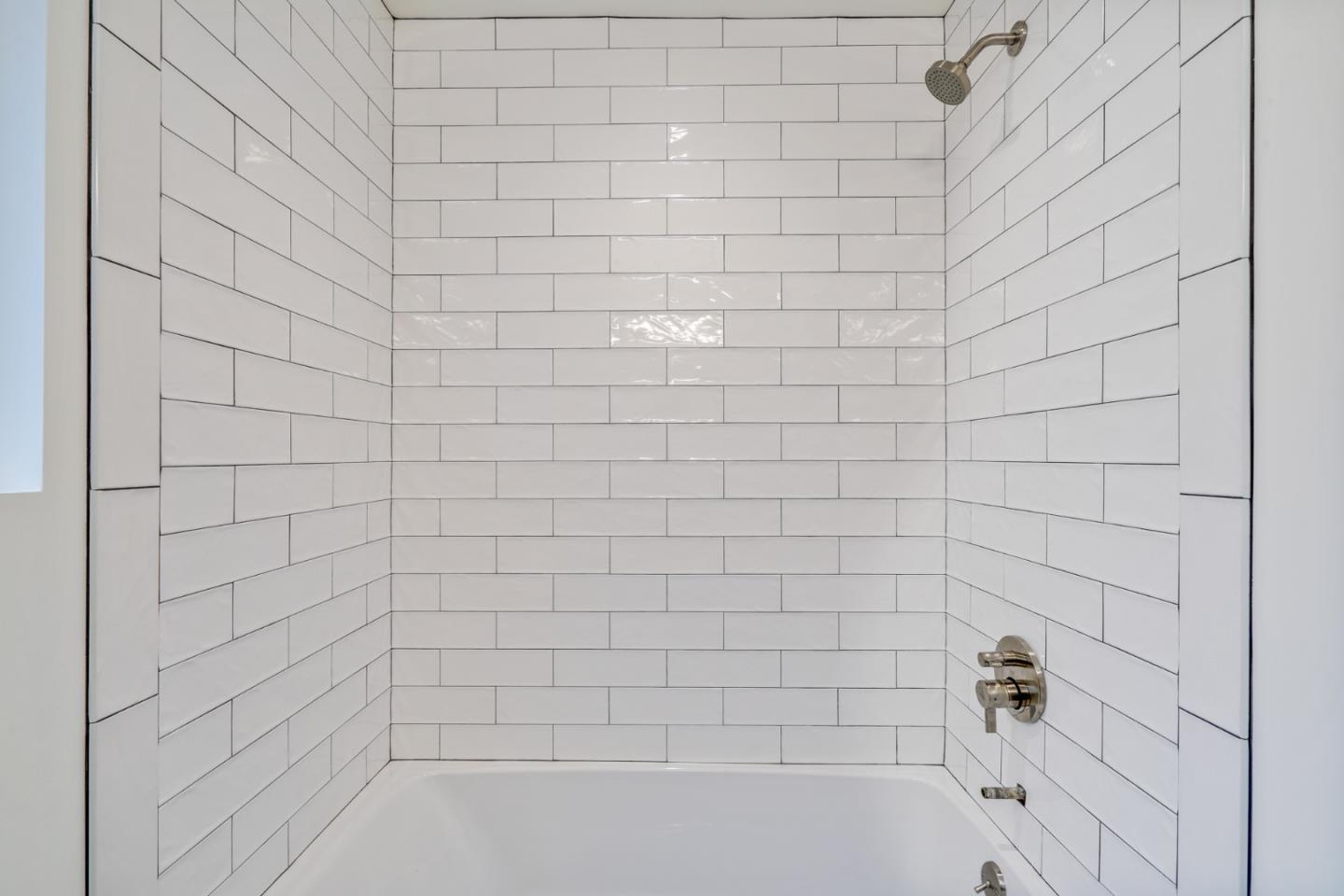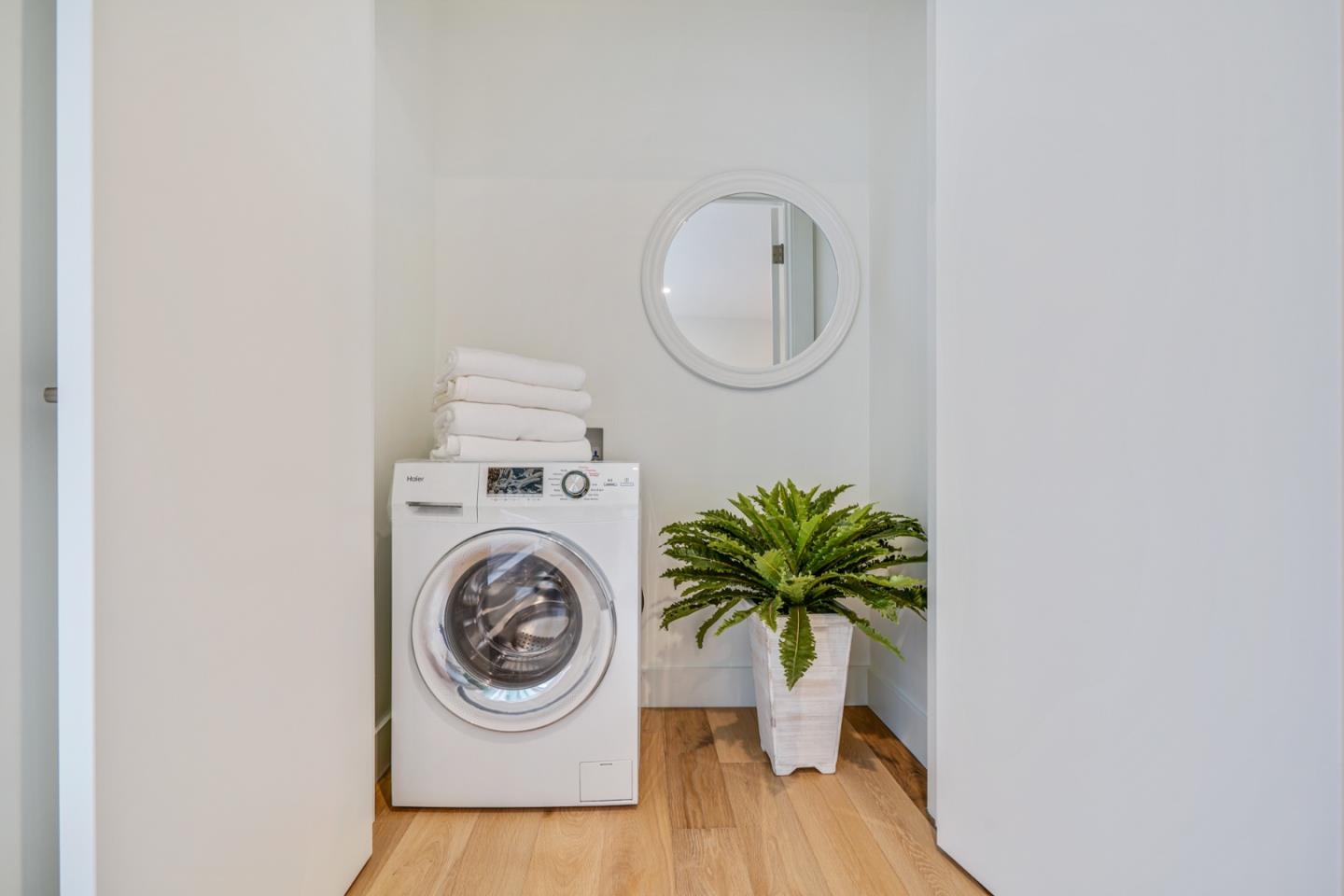 Listed by Bryan Jacobs of Realsmart Properties
DRE# 01129660
Details:
Lot Sq Feet:
2,975
Fireplaces:
1
HOA?
Yes
Bank Owned?
No
Status:
Sold
Remarks:
Gorgeous newly reconstructed 2BD/1.5BA residence at heart of San Francisco's Russian Hill neighborhood, walking distance from countless iconic restaurants, and points of interest. Bright and open floorplan with expansive dual-paned windows overlooking Hyde Street. Wide-plank wood floors and recessed lighting throughout. The living room enjoys a sleek/modern fireplace, and access to a relaxing private patio area. The well-appointed chef's kitchen is complete with pristine quartz countertops, stainless energy efficient appliances, ceiling height cabinets, and pendant lighting over an eat-in island. Expansive bedroom suite enjoys a private patio area, laundry closet with dual function washer/dryer, and a tastefully designed bathroom with adjacent dressing area. 2nd bedroom provides great flexibility for use as a home office or den. The home also features dual pane Milgard windows throughout, as well as a Mysa Smart Thermostat and 1 assigned garage parking space.
There are currently no open houses for this property. Please contact
Bryan Jacobs
to schedule an appointment.