<![CDATA[ var dwellicious_data = { "address": "2112 Hyde Street #2", "city": "SAN FRANCISCO", "state": "CA", "zip": "94109", "zip4": "", "area": "", "subdivision": "", "county": "", "price": "1225000", "beds": "1", "baths": "1", "sqft": "888", "lotsize": "2975", "yearbuilt": "1964-01-01", "proptype": "Residential", "mlsnum": "ML81775116", "active": false, "remarks": "Gorgeous newly reconstructed 1BD/1.5BA residence at heart of San Francisco's Russian Hill neighborhood, walking distance from countless iconic restaurants, and points of interest. Spacious open floorplan with living room fireplace, great for entertaining, wide plank wood-floors and recessed lighting throughout. The chef's kitchen features brand new stainless energy efficient appliances, lavish quartz countertops, ceiling height cabinetry with ample storage, generous back splashes, eat-in counter tops, tasteful pendant lights. The serene master suite offers en suite bathroom, and an option for walk-in closet/dressing room or office. Dual function washer/ dryer units are located in the bedroom's second closet. Half bathroom in hallway features playful decorative tile wall. The home also features dual pane Milgard windows throughout, as well as a Mysa Smart Thermostat and 1 assigned garage parking space.", "photos": [ { "displayorder": 0, "url": "https://mlslmedia.azureedge.net/property/MLSL/81775116/cccaf8397d7b44f79788ab832ca5c0bf/2/1", "caption": "" }, "displayorder": 1, "url": "https://mlslmedia.azureedge.net/property/MLSL/81775116/cccaf8397d7b44f79788ab832ca5c0bf/2/2", "caption": "" }, "displayorder": 2, "url": "https://mlslmedia.azureedge.net/property/MLSL/81775116/cccaf8397d7b44f79788ab832ca5c0bf/2/3", "caption": "" }, "displayorder": 3, "url": "https://mlslmedia.azureedge.net/property/MLSL/81775116/cccaf8397d7b44f79788ab832ca5c0bf/2/4", "caption": "" }, "displayorder": 4, "url": "https://mlslmedia.azureedge.net/property/MLSL/81775116/cccaf8397d7b44f79788ab832ca5c0bf/2/5", "caption": "" }, "displayorder": 5, "url": "https://mlslmedia.azureedge.net/property/MLSL/81775116/cccaf8397d7b44f79788ab832ca5c0bf/2/6", "caption": "" }, "displayorder": 6, "url": "https://mlslmedia.azureedge.net/property/MLSL/81775116/cccaf8397d7b44f79788ab832ca5c0bf/2/7", "caption": "" }, "displayorder": 7, "url": "https://mlslmedia.azureedge.net/property/MLSL/81775116/cccaf8397d7b44f79788ab832ca5c0bf/2/8", "caption": "" }, "displayorder": 8, "url": "https://mlslmedia.azureedge.net/property/MLSL/81775116/cccaf8397d7b44f79788ab832ca5c0bf/2/9", "caption": "" }, "displayorder": 9, "url": "https://mlslmedia.azureedge.net/property/MLSL/81775116/cccaf8397d7b44f79788ab832ca5c0bf/2/10", "caption": "" }, "displayorder": 10, "url": "https://mlslmedia.azureedge.net/property/MLSL/81775116/cccaf8397d7b44f79788ab832ca5c0bf/2/11", "caption": "" }, "displayorder": 11, "url": "https://mlslmedia.azureedge.net/property/MLSL/81775116/cccaf8397d7b44f79788ab832ca5c0bf/2/12", "caption": "" }, "displayorder": 12, "url": "https://mlslmedia.azureedge.net/property/MLSL/81775116/cccaf8397d7b44f79788ab832ca5c0bf/2/13", "caption": "" }, "displayorder": 13, "url": "https://mlslmedia.azureedge.net/property/MLSL/81775116/cccaf8397d7b44f79788ab832ca5c0bf/2/14", "caption": "" }, "displayorder": 14, "url": "https://mlslmedia.azureedge.net/property/MLSL/81775116/cccaf8397d7b44f79788ab832ca5c0bf/2/15", "caption": "" }, "displayorder": 15, "url": "https://mlslmedia.azureedge.net/property/MLSL/81775116/cccaf8397d7b44f79788ab832ca5c0bf/2/16", "caption": "" }, "displayorder": 16, "url": "https://mlslmedia.azureedge.net/property/MLSL/81775116/cccaf8397d7b44f79788ab832ca5c0bf/2/17", "caption": "" }, "displayorder": 17, "url": "https://mlslmedia.azureedge.net/property/MLSL/81775116/cccaf8397d7b44f79788ab832ca5c0bf/2/18", "caption": "" }, "displayorder": 18, "url": "https://mlslmedia.azureedge.net/property/MLSL/81775116/cccaf8397d7b44f79788ab832ca5c0bf/2/19", "caption": "" }, "displayorder": 19, "url": "https://mlslmedia.azureedge.net/property/MLSL/81775116/cccaf8397d7b44f79788ab832ca5c0bf/2/20", "caption": "" }, "displayorder": 20, "url": "https://mlslmedia.azureedge.net/property/MLSL/81775116/cccaf8397d7b44f79788ab832ca5c0bf/2/21", "caption": "" } ], "agent": { "name": "Bryan Jacobs", "phone": "650-363-2808", "email": "bryan@realsmartgroup.com" }, "broker": { "name": "Realsmart Properties", "phone": "", "email": "" } }; ]]>
2112 Hyde Street #2
SAN FRANCISCO, CA 94109

Click here for map
Condo
$1,225,000
888 Sq Feet
1 Bedroom
1 Bathroom
1 Partial Bath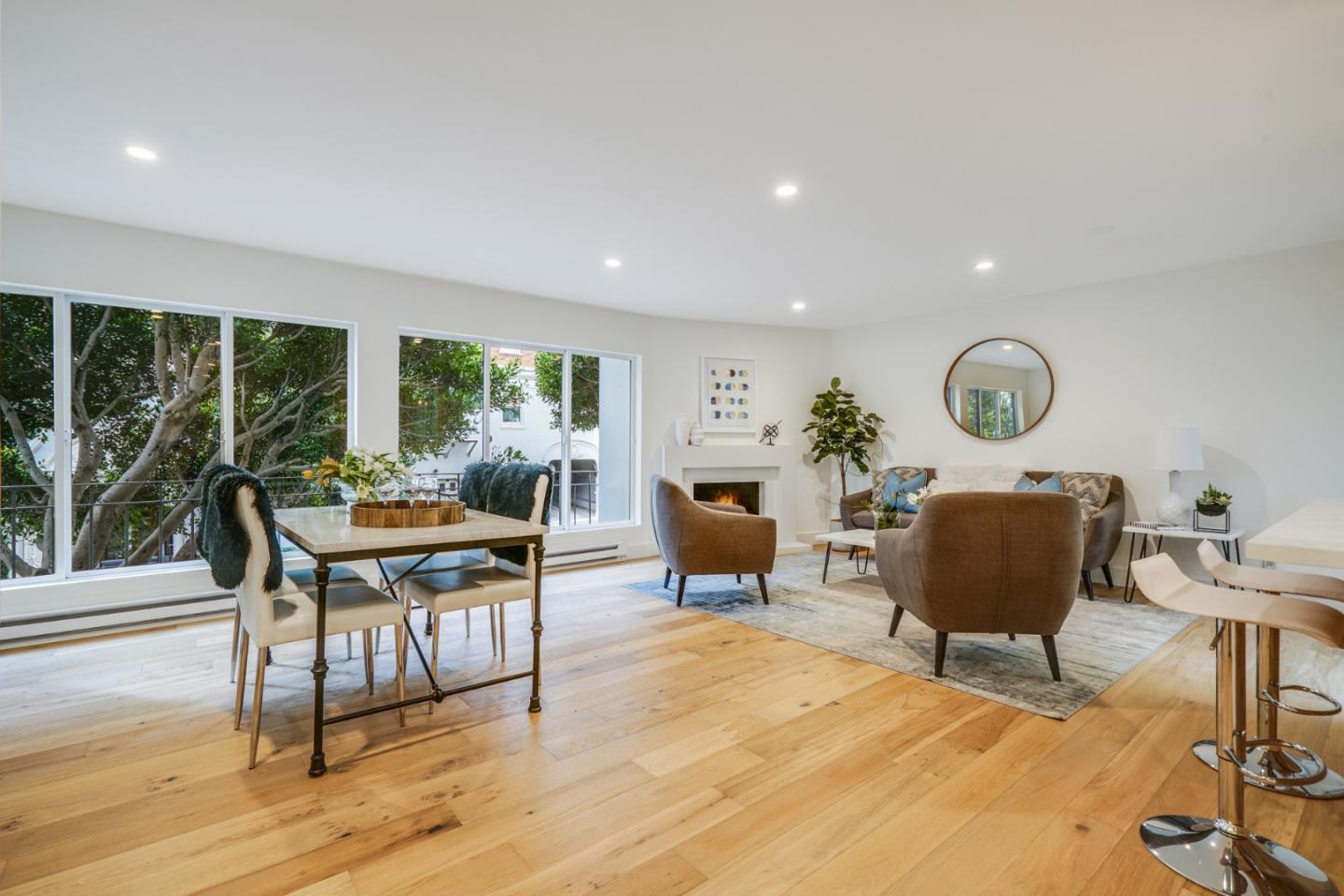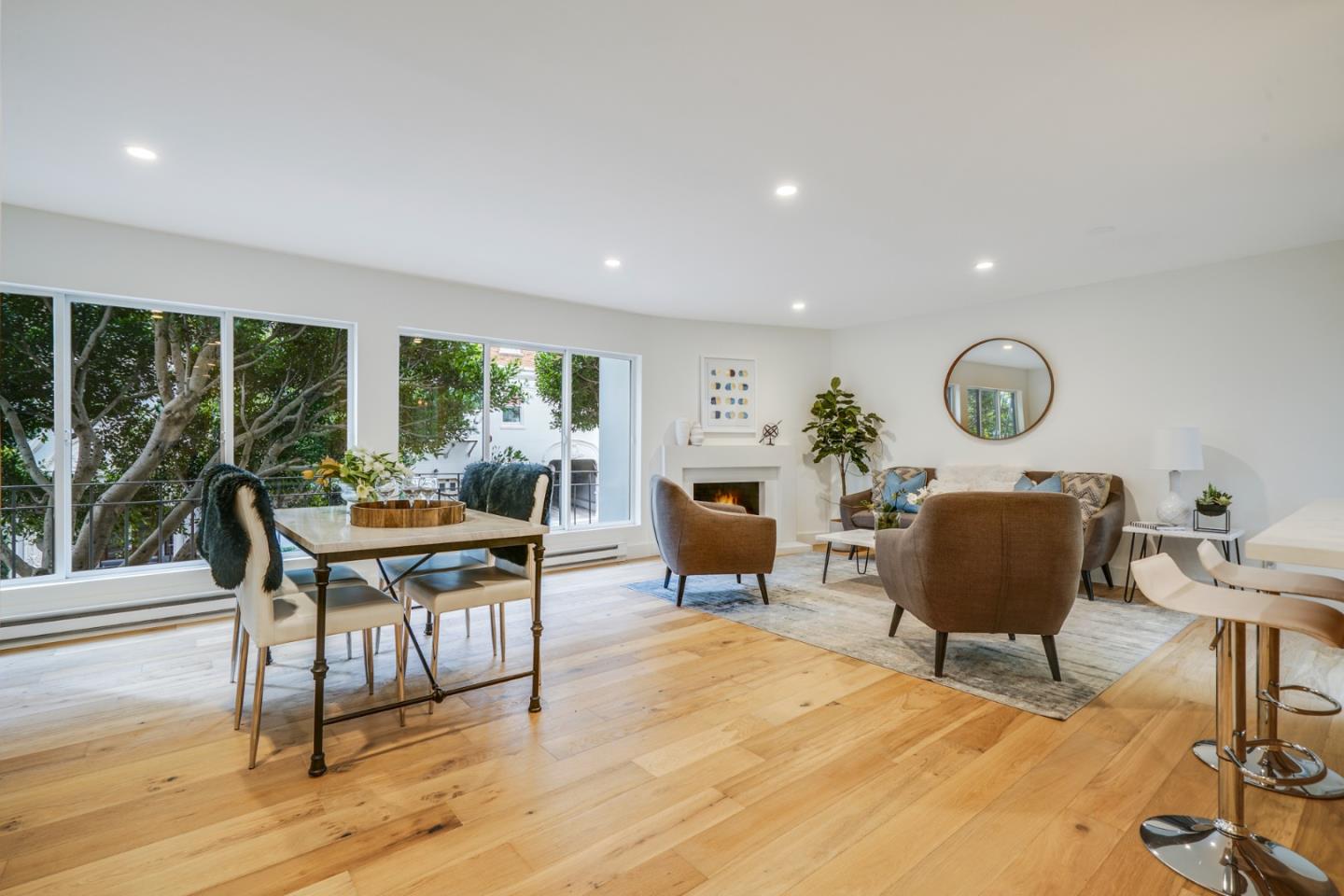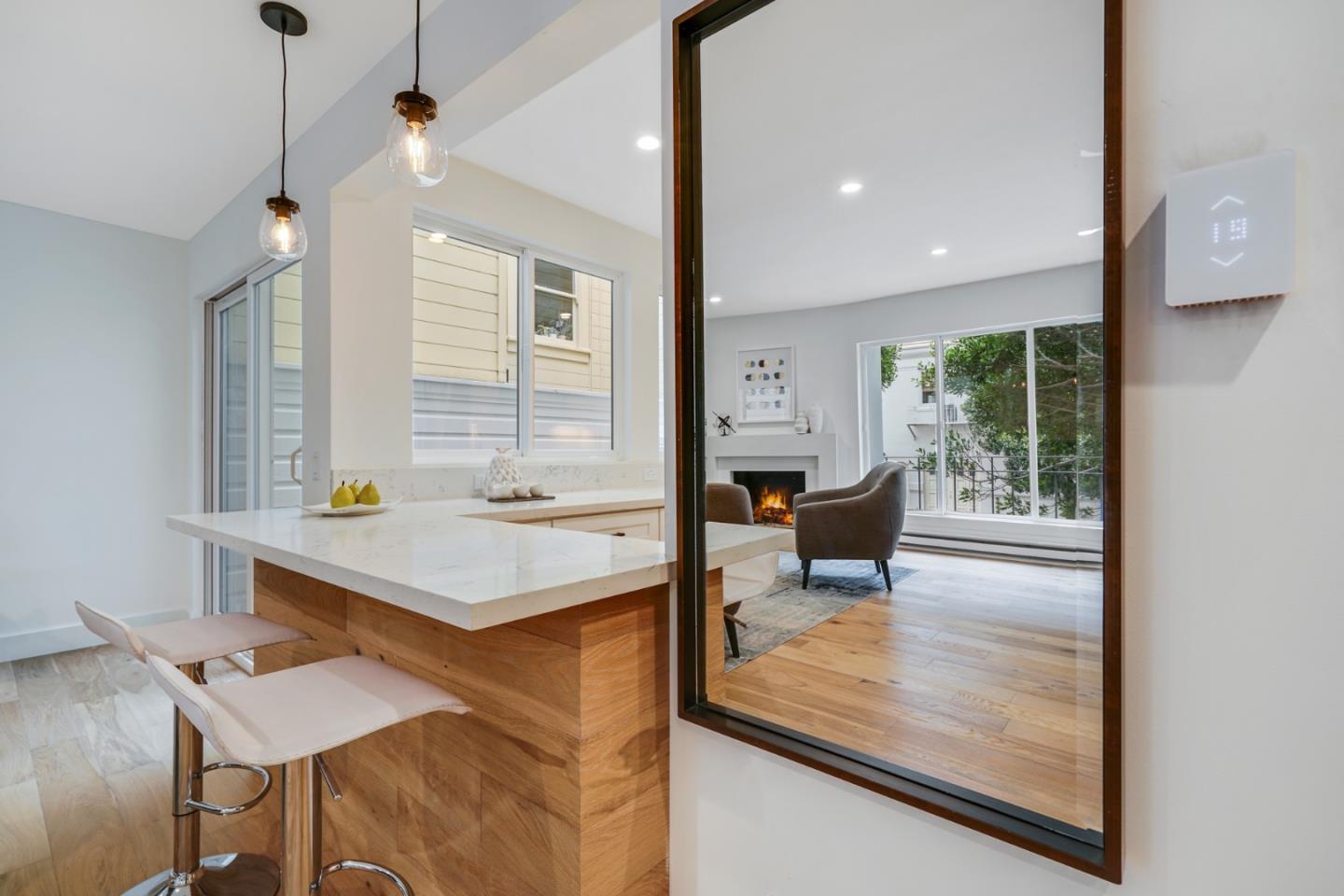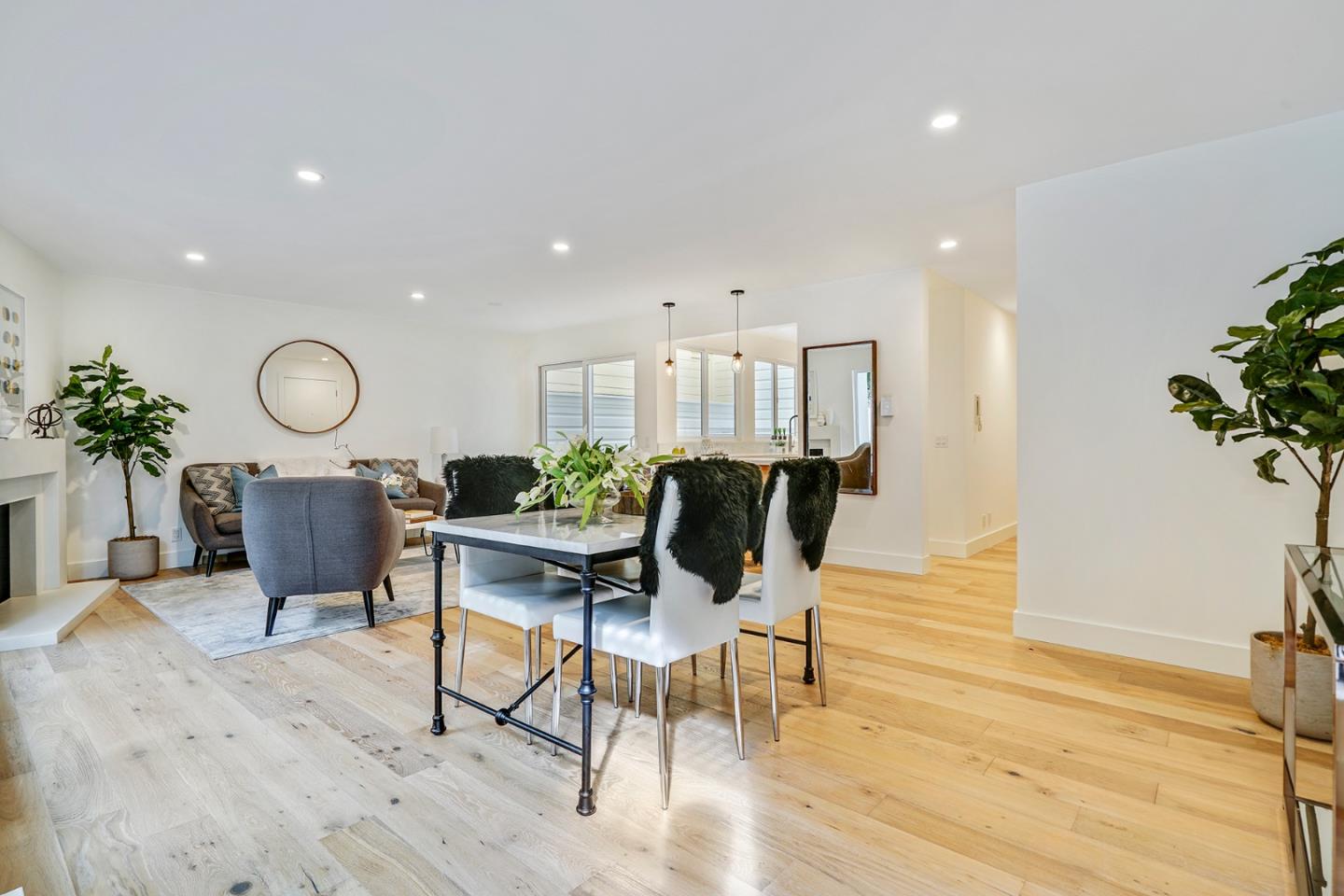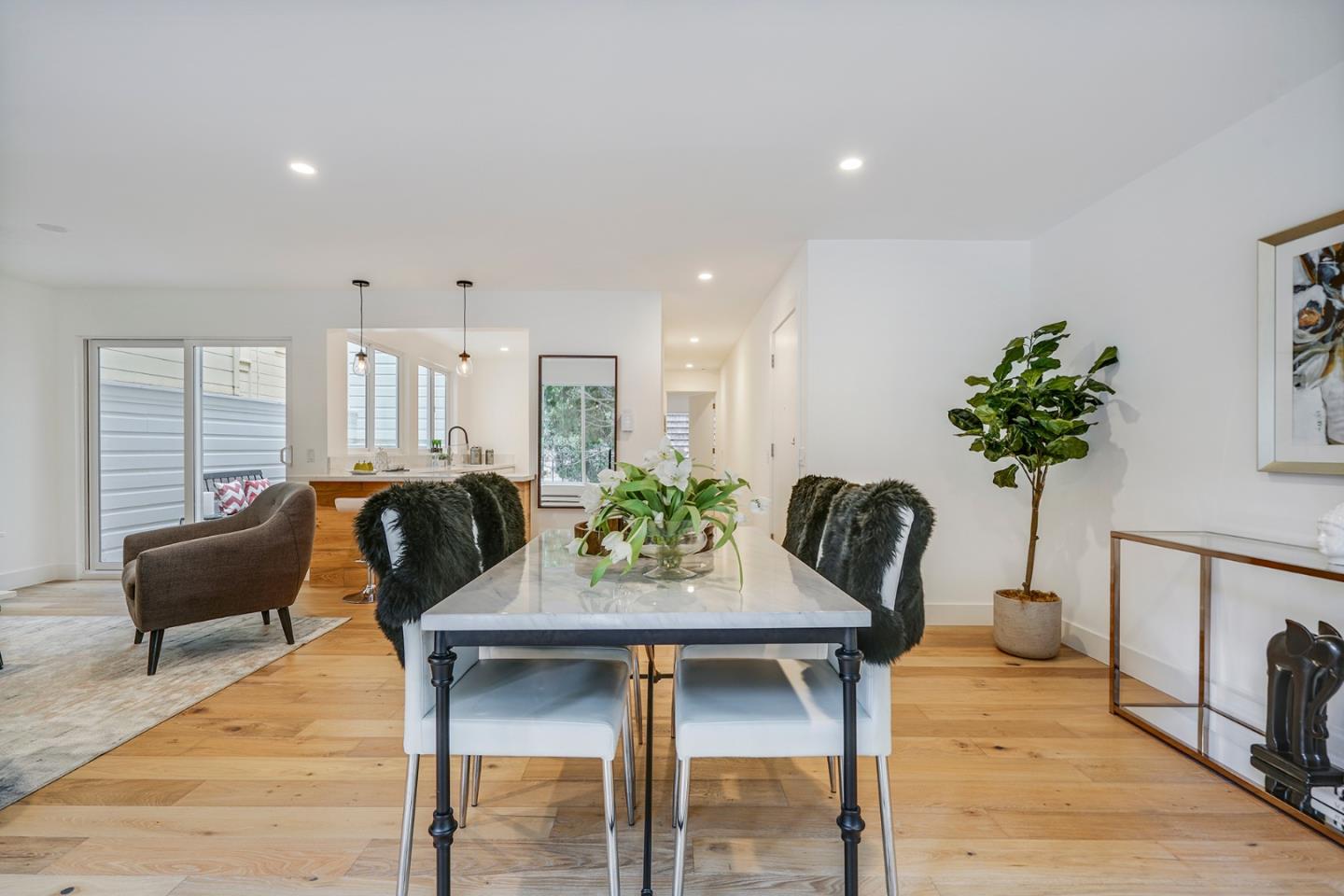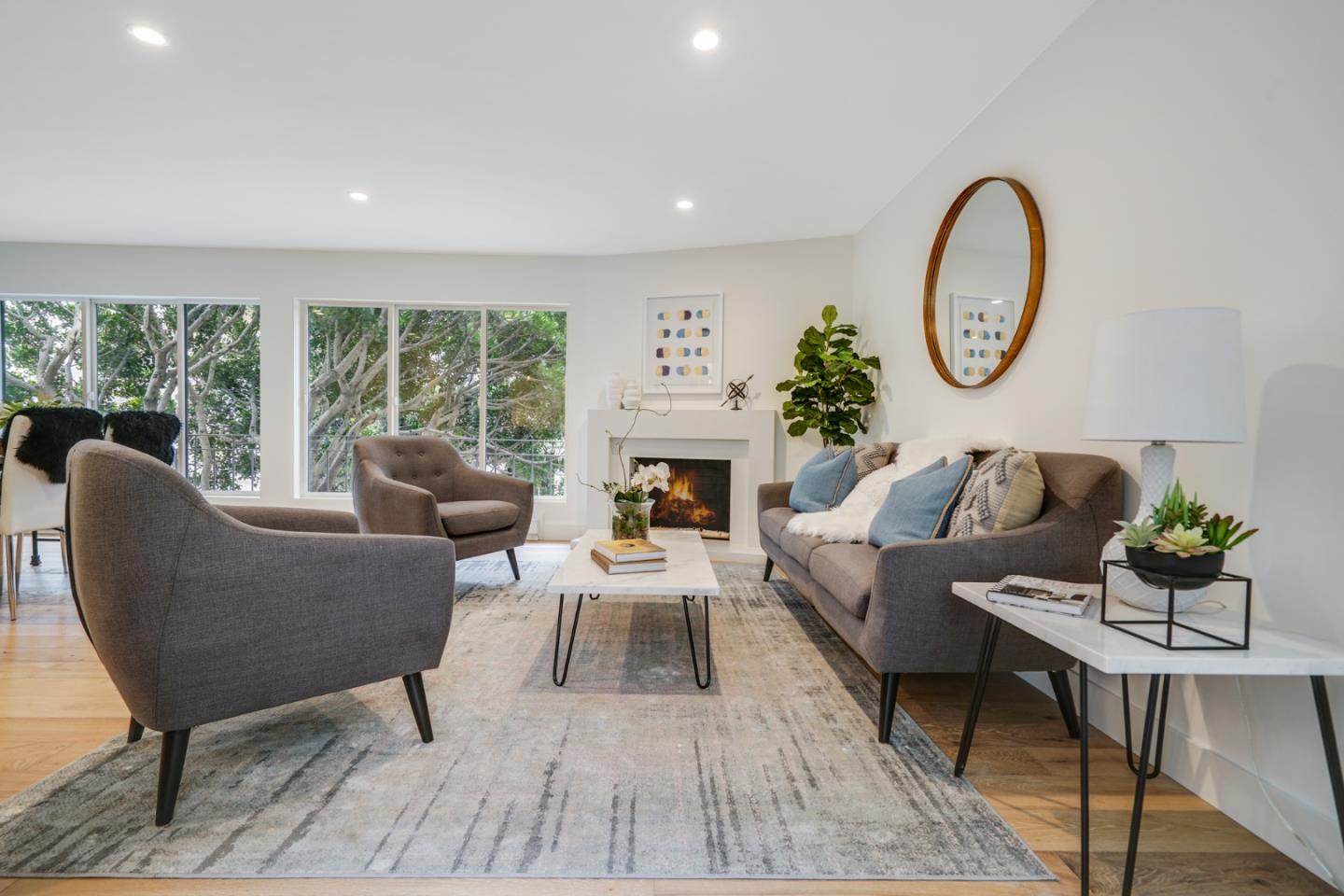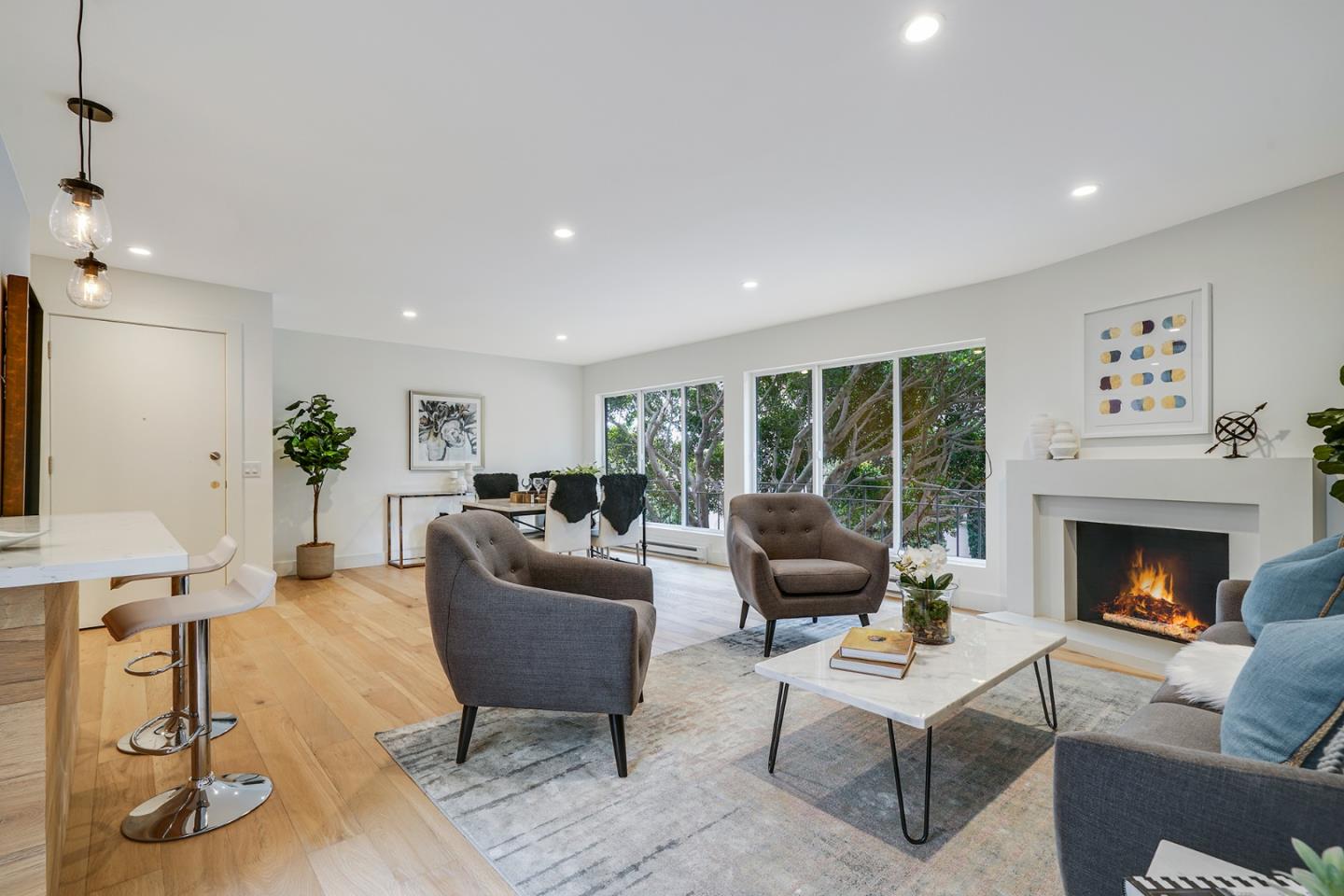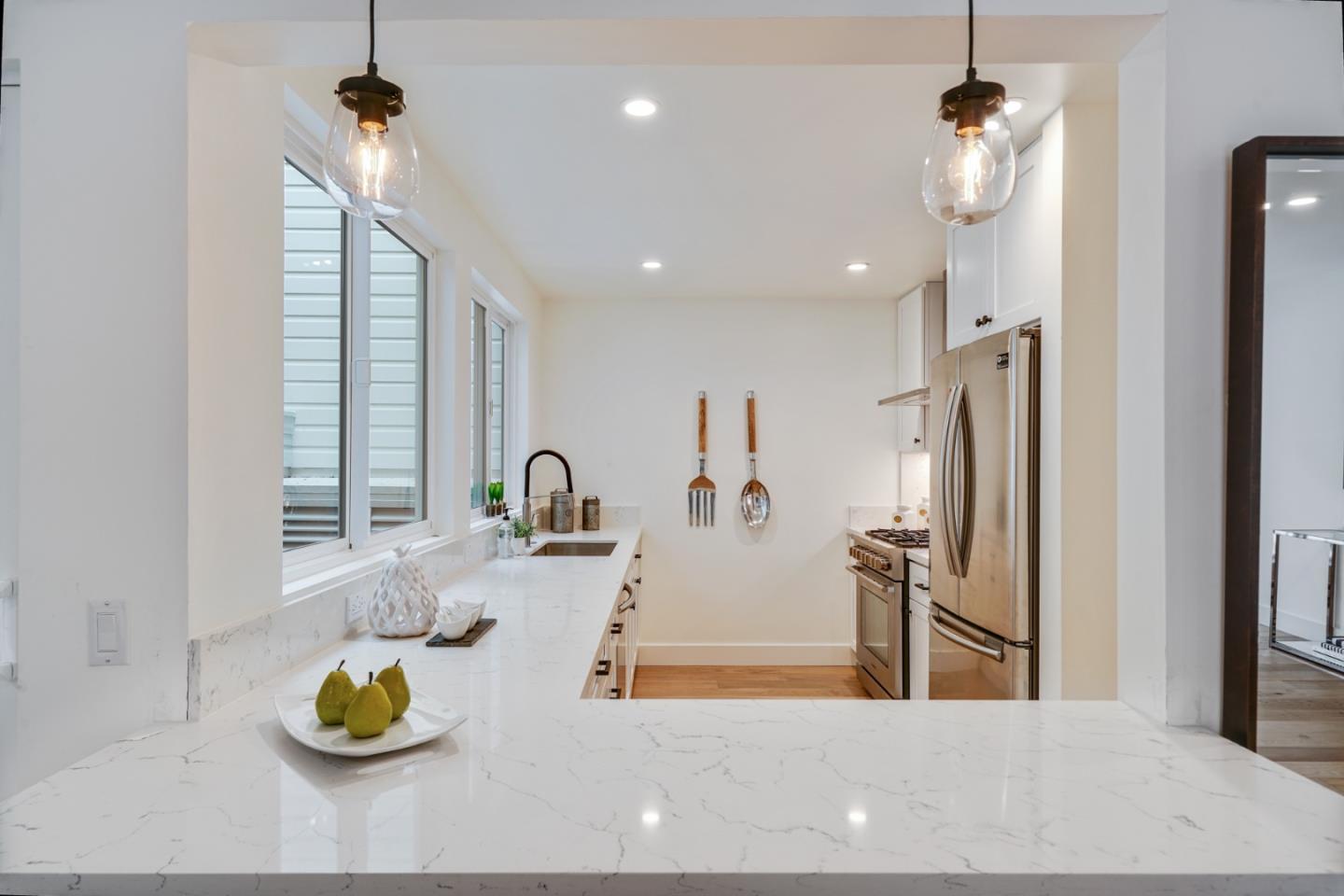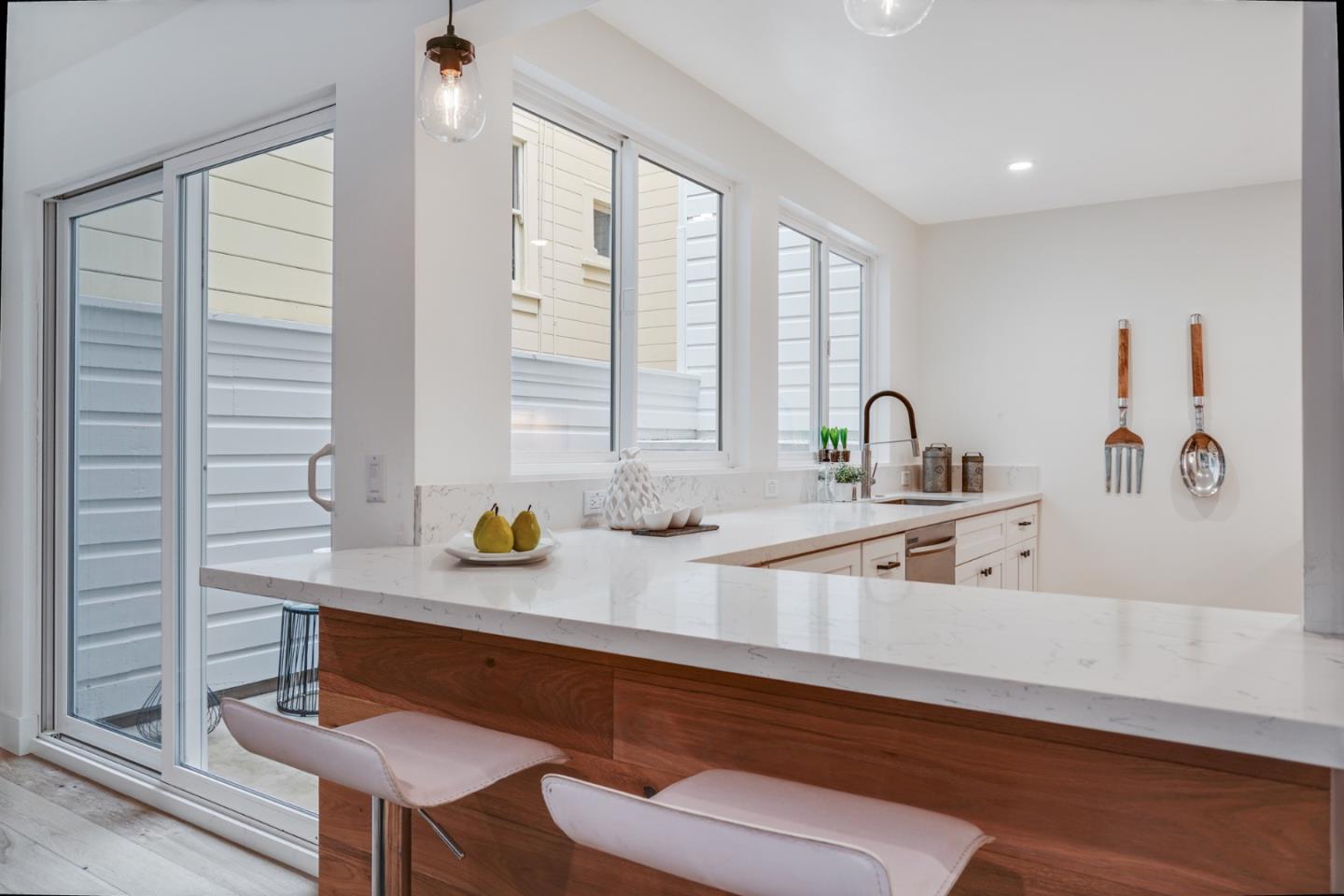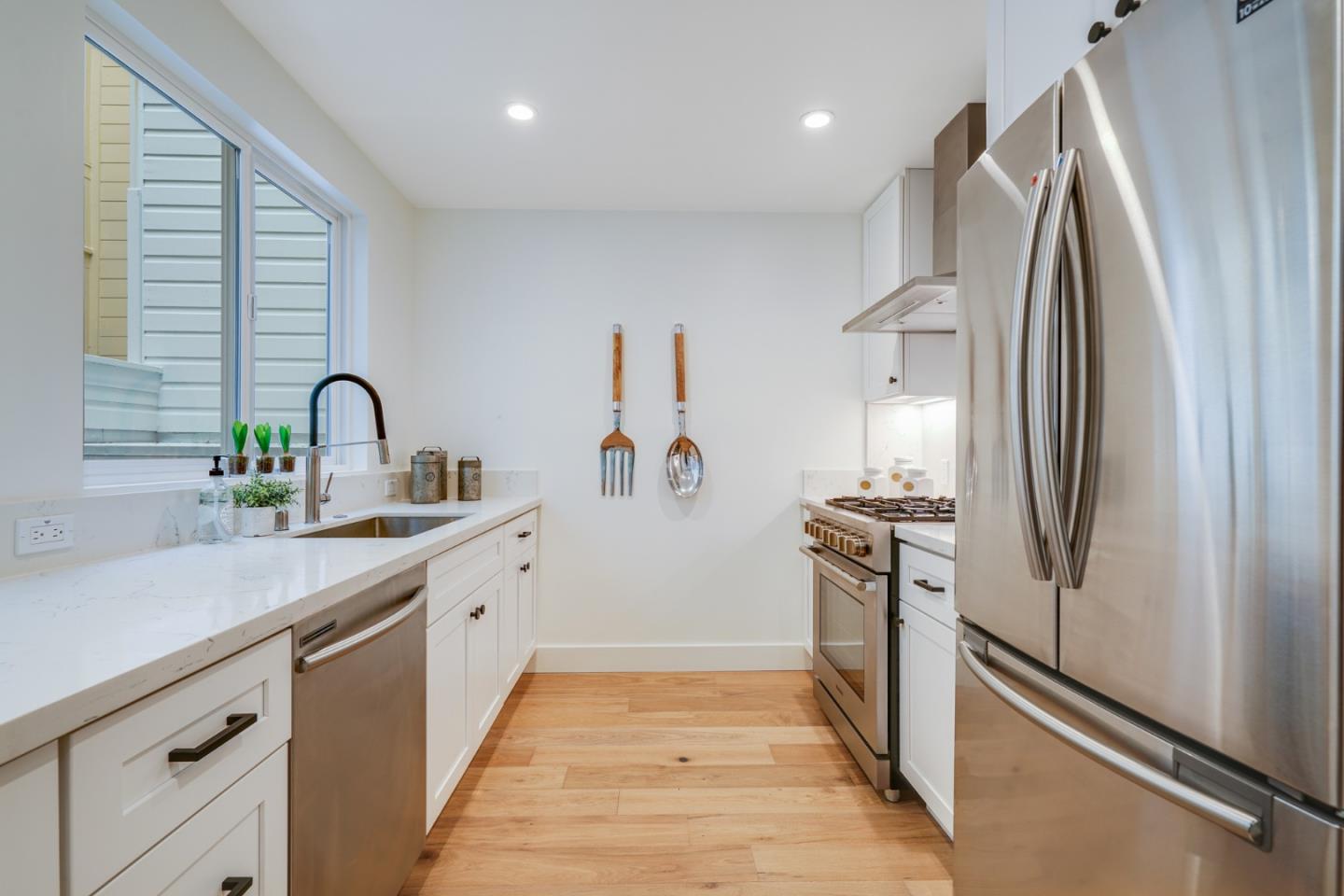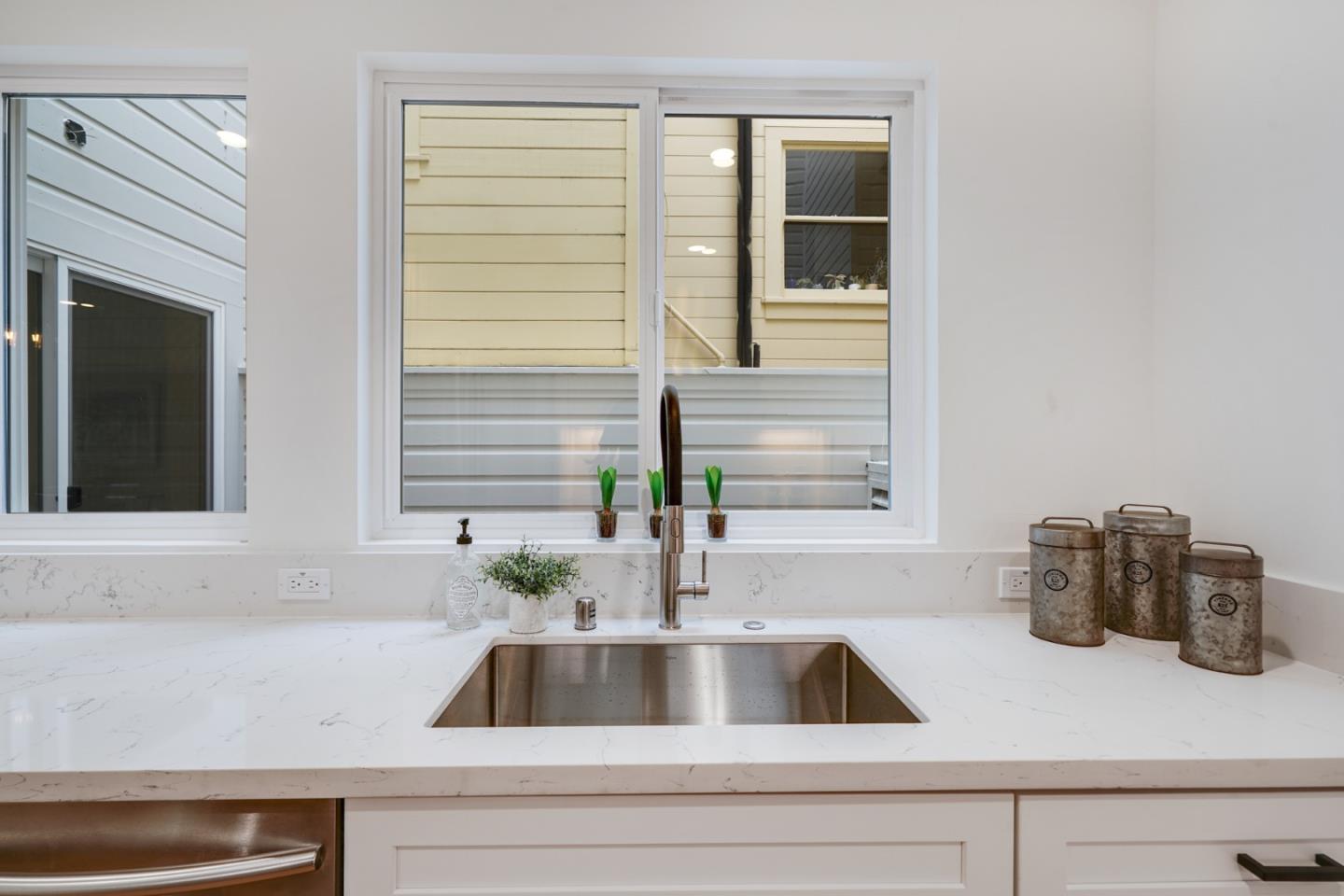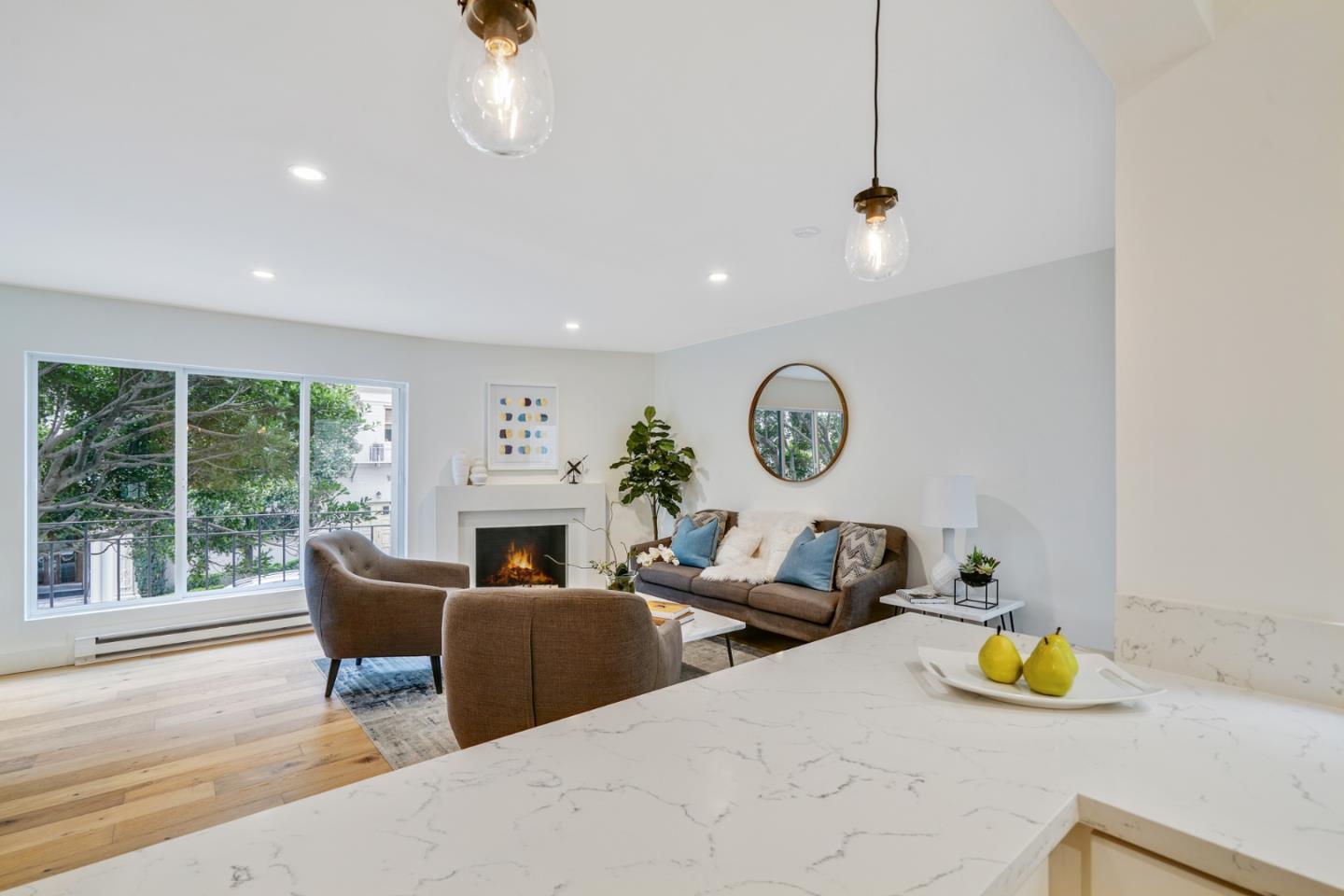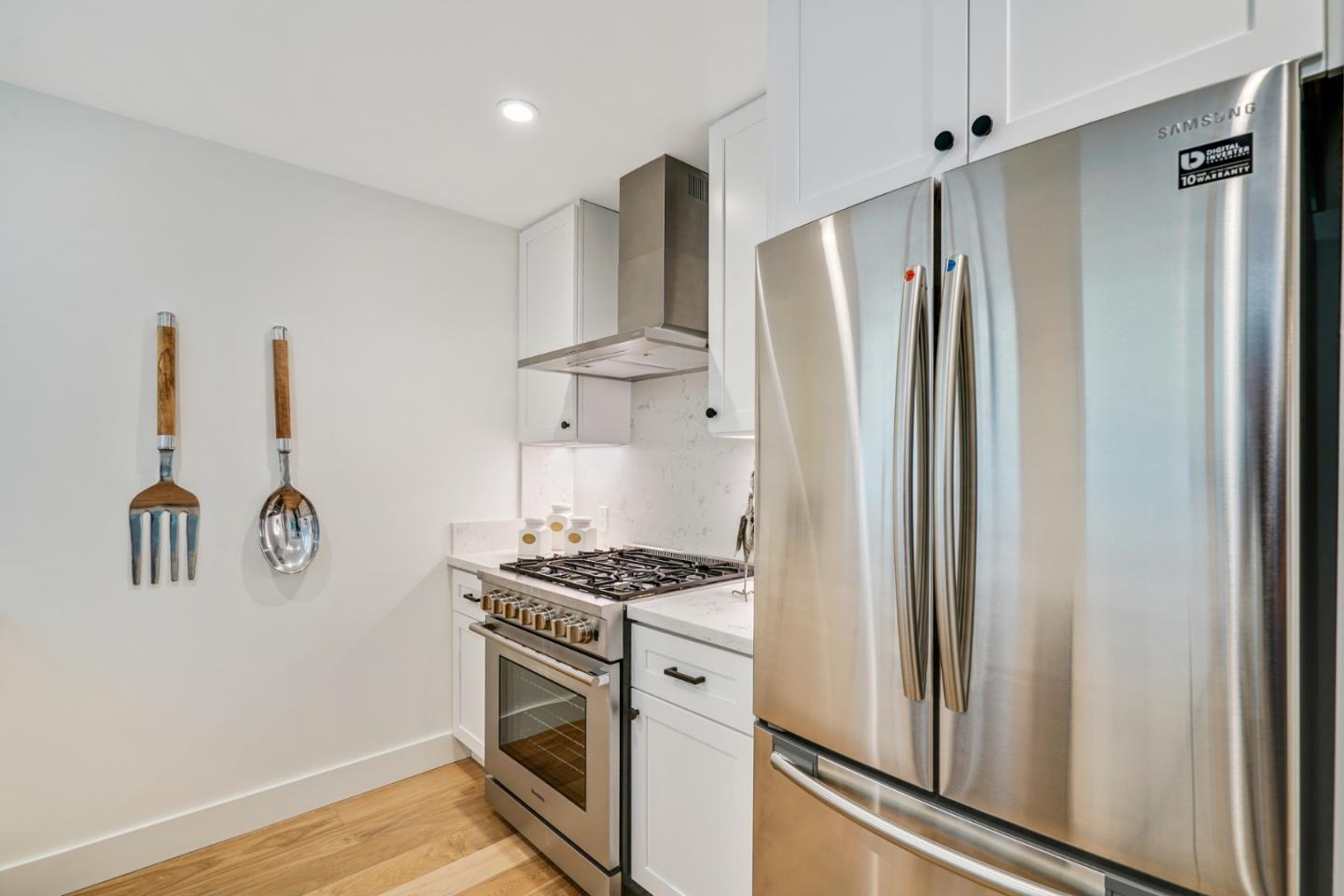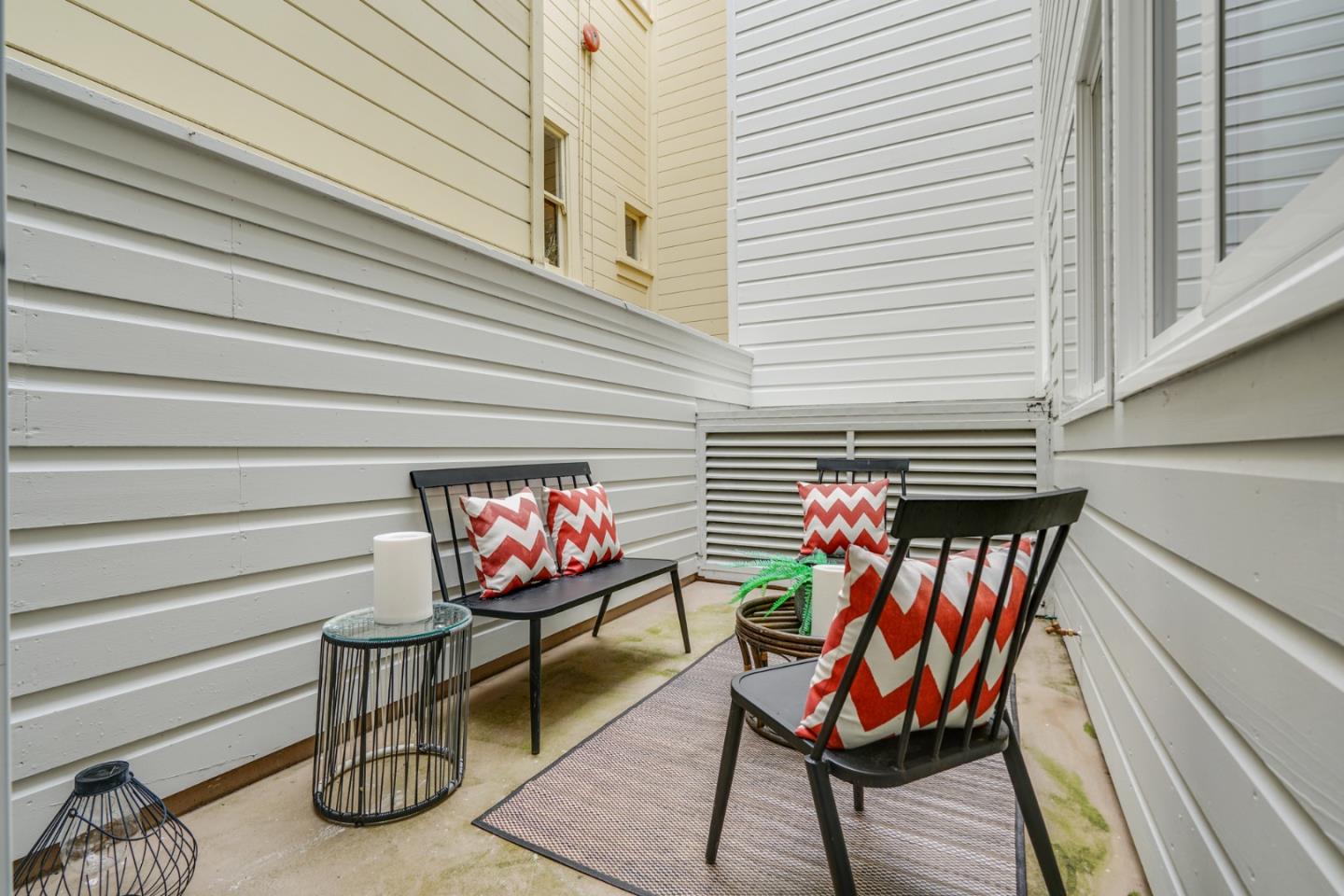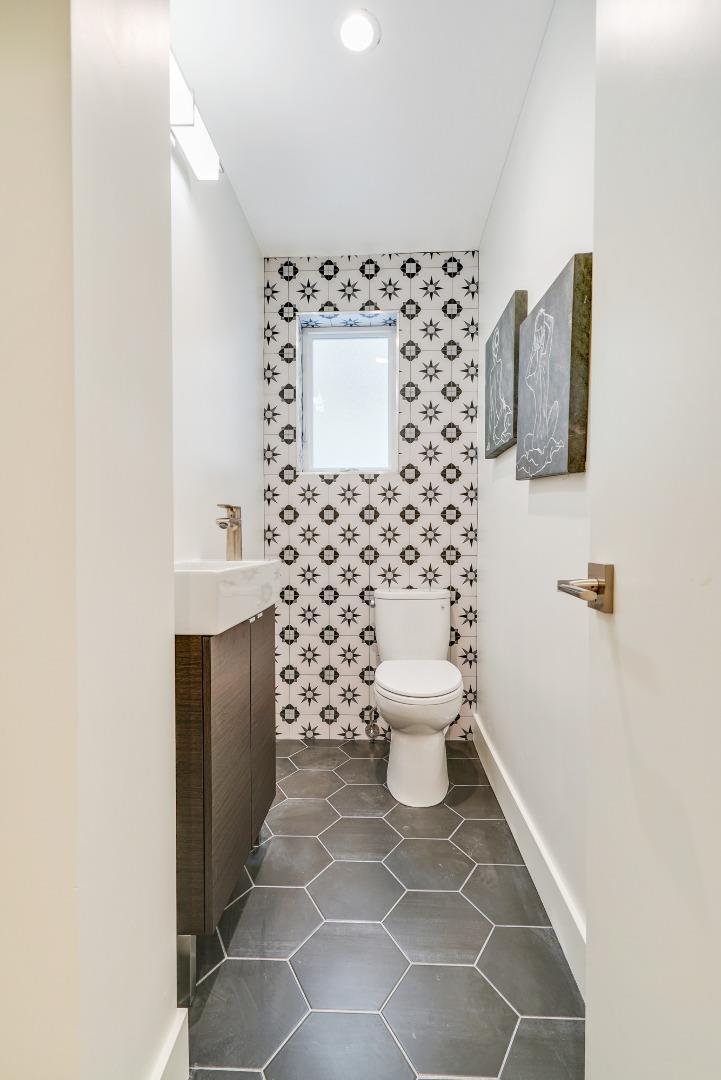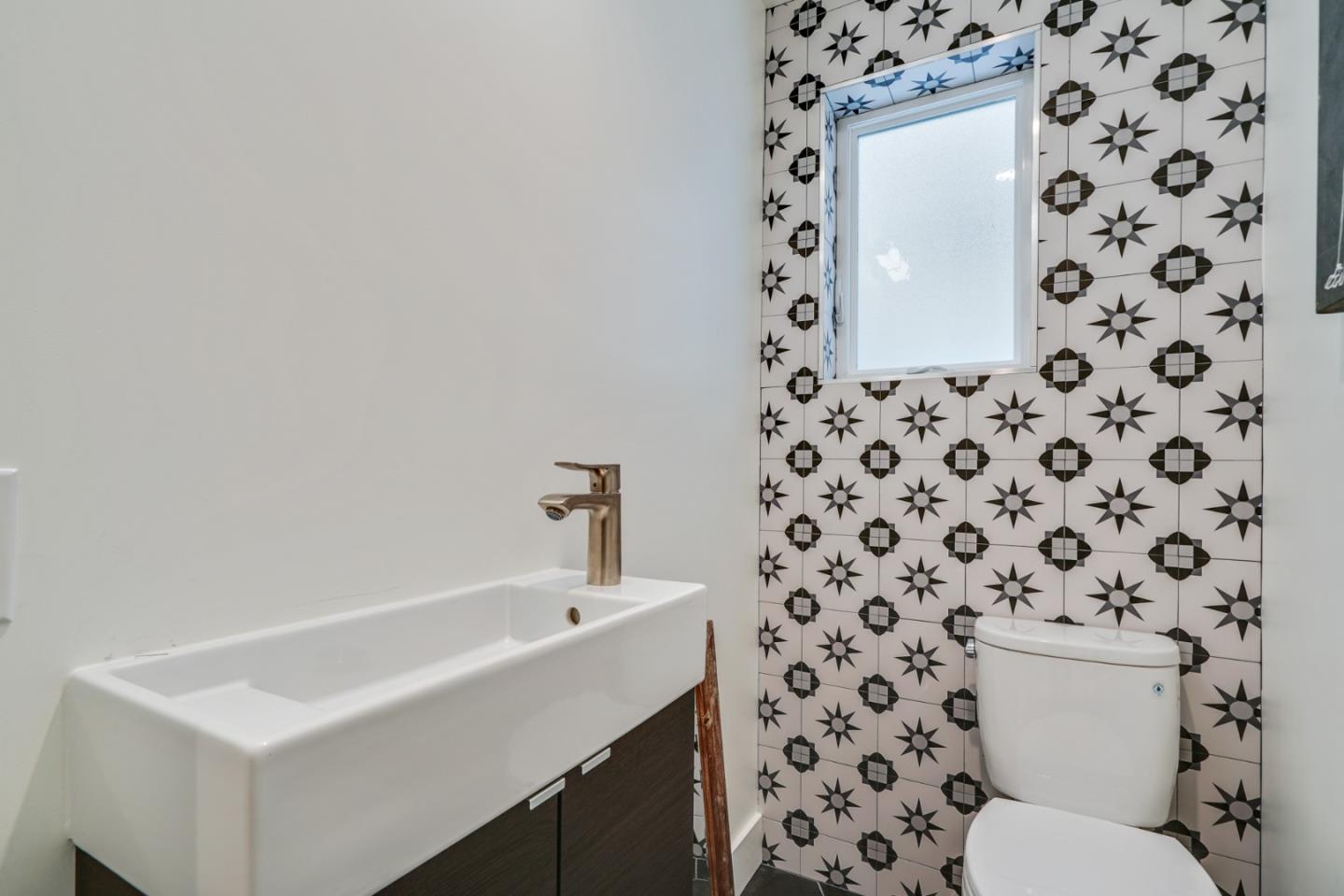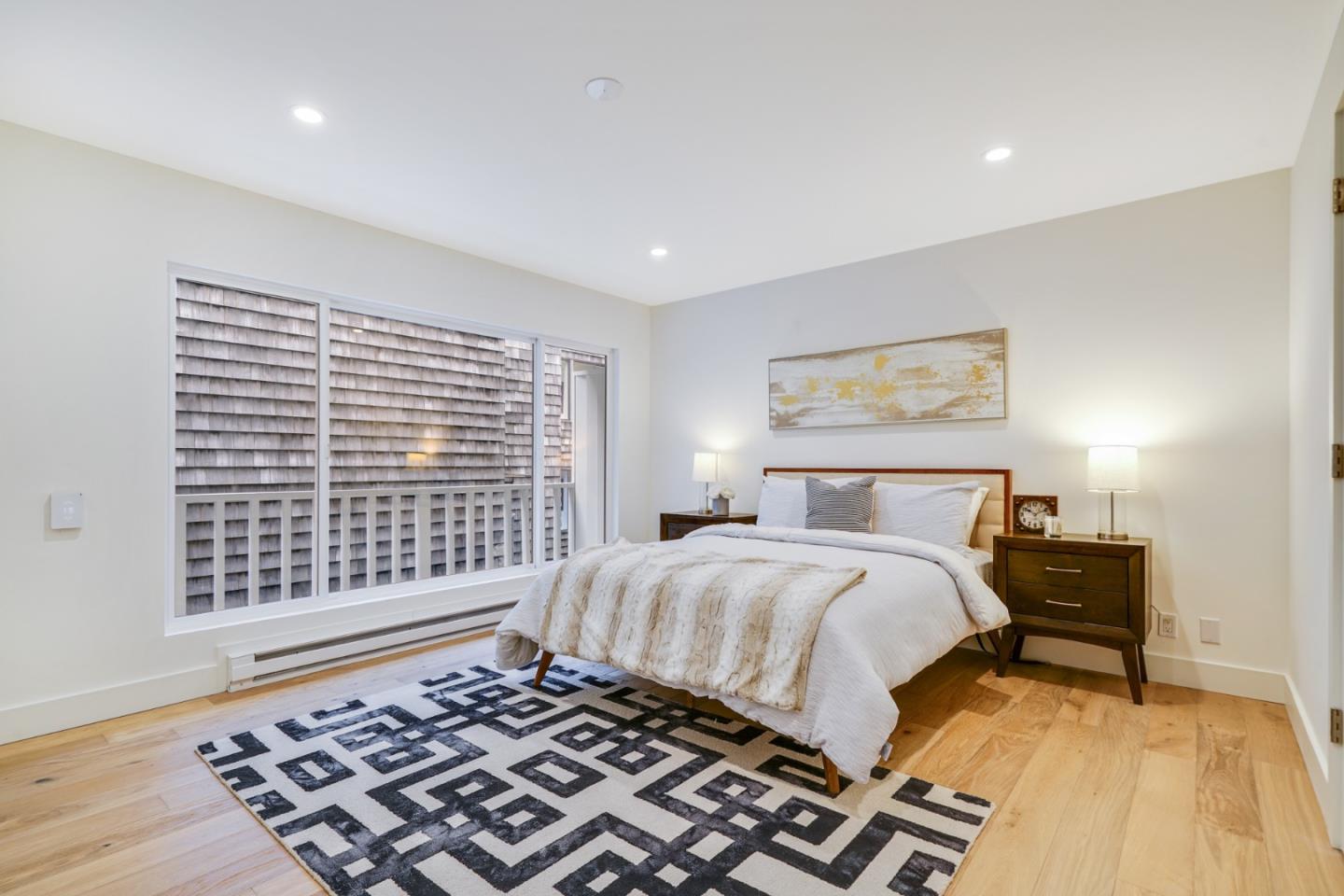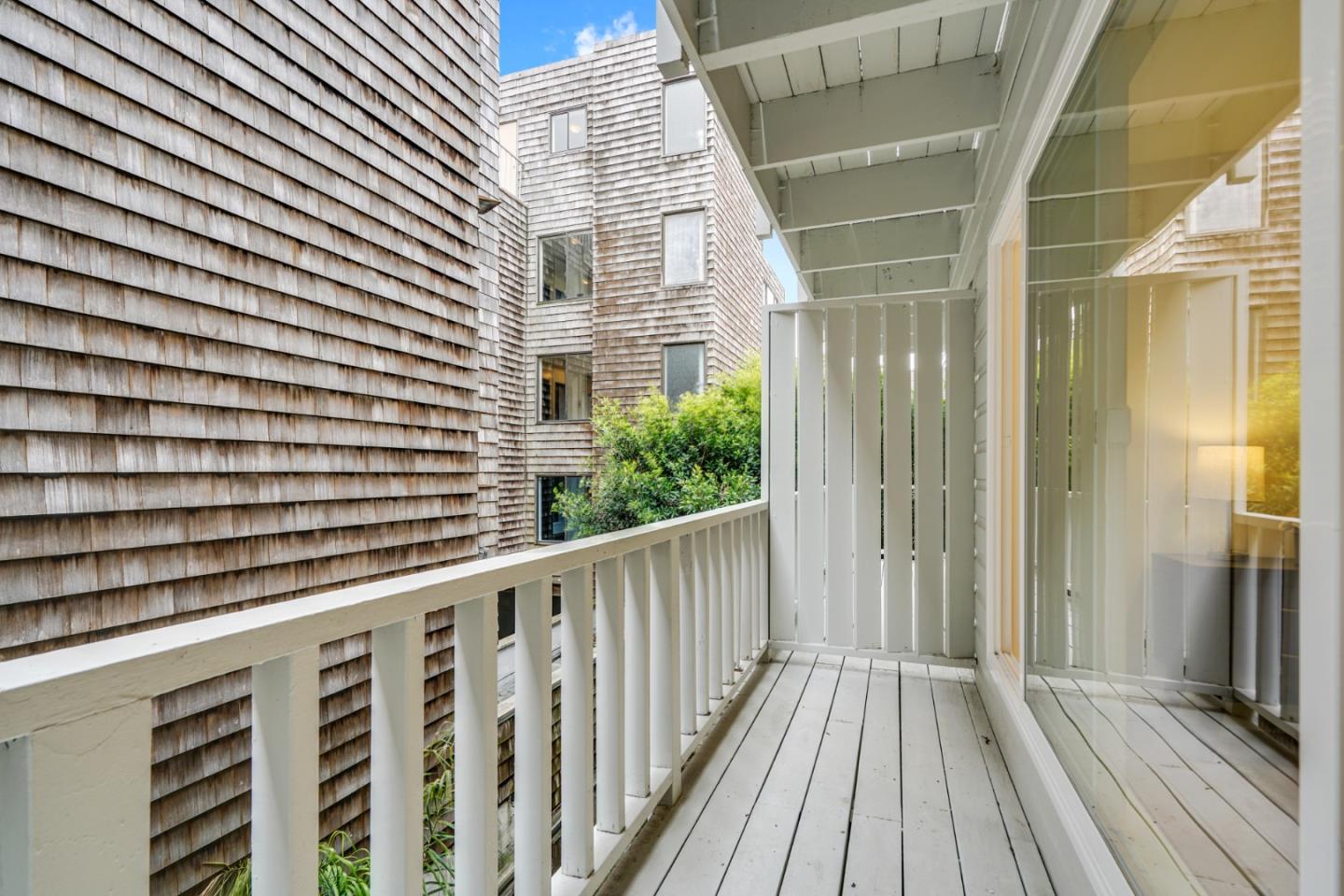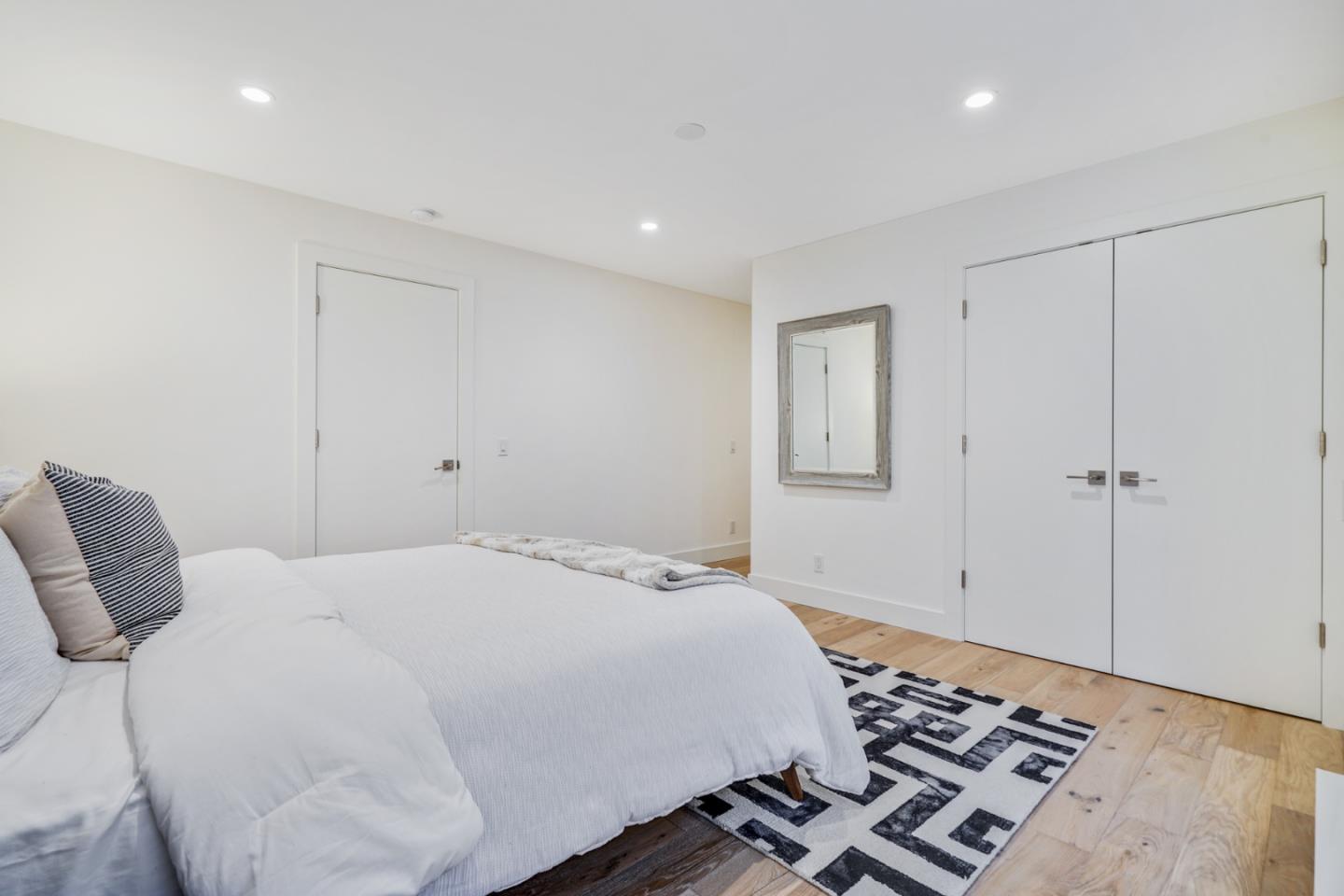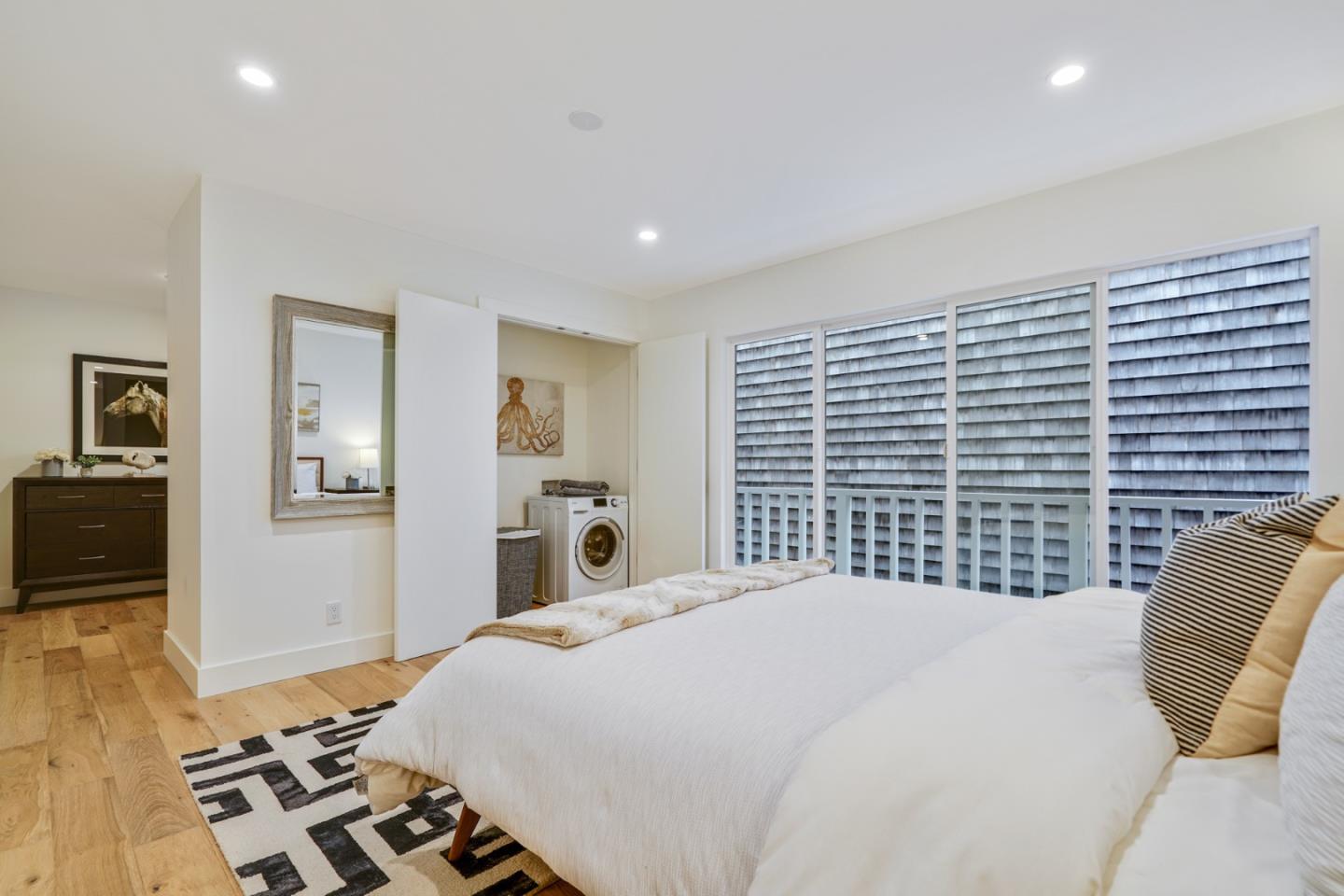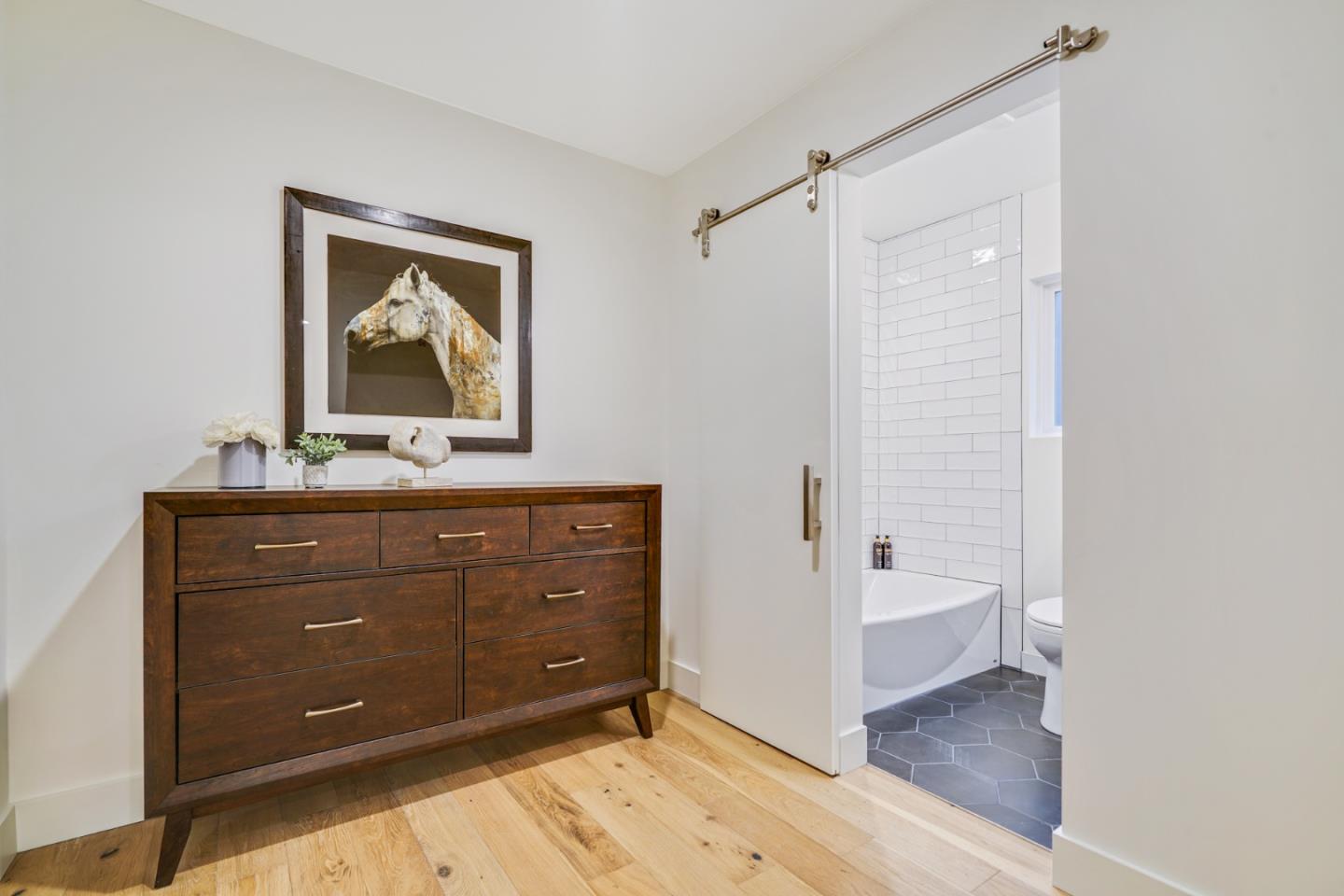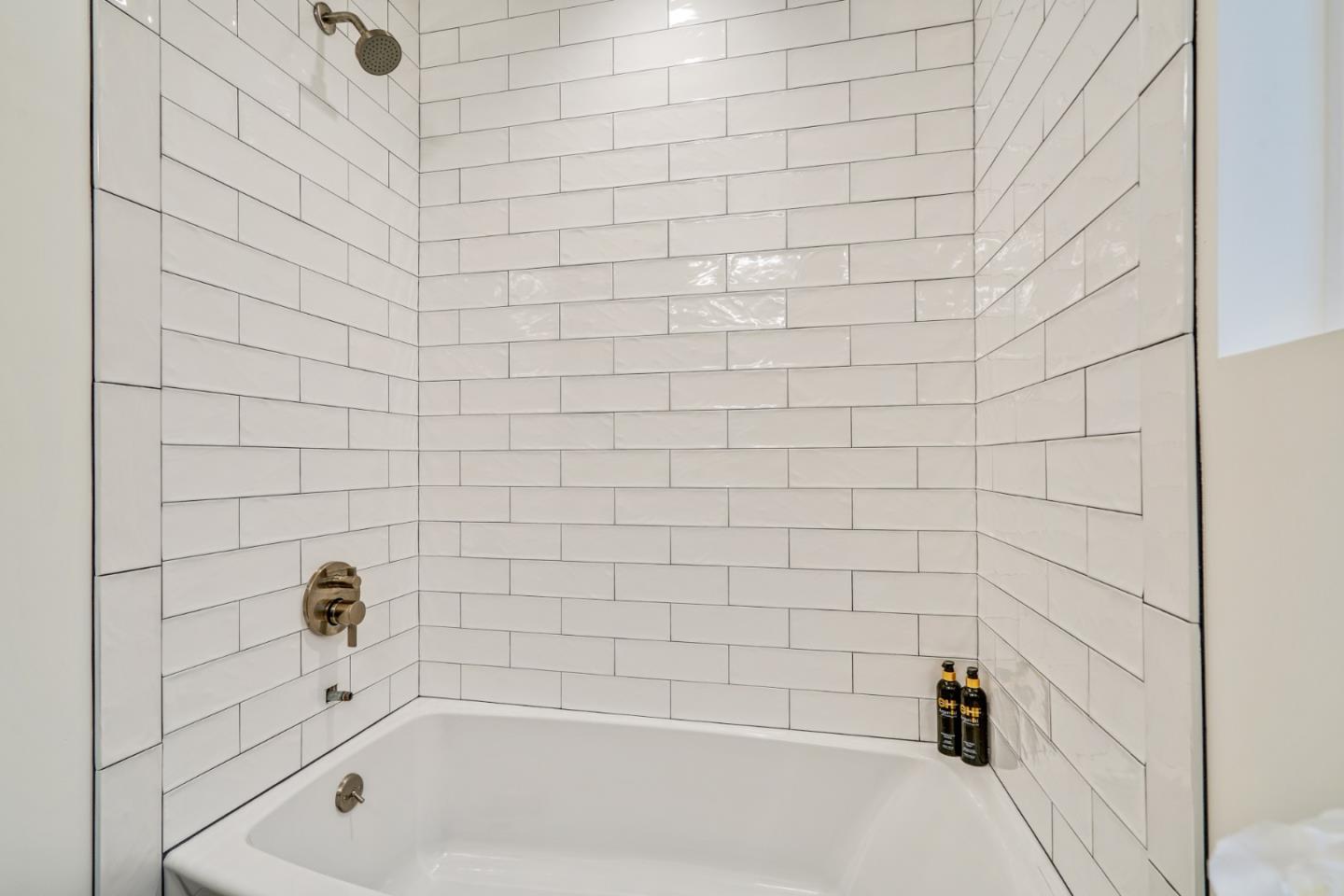 Listed by Bryan Jacobs of Realsmart Properties
DRE# 01129660
Details:
Lot Sq Feet:
2,975
Fireplaces:
1
HOA?
Yes
Bank Owned?
No
Status:
Withdrawn
Remarks:
Gorgeous newly reconstructed 1BD/1.5BA residence at heart of San Francisco's Russian Hill neighborhood, walking distance from countless iconic restaurants, and points of interest. Spacious open floorplan with living room fireplace, great for entertaining, wide plank wood-floors and recessed lighting throughout. The chef's kitchen features brand new stainless energy efficient appliances, lavish quartz countertops, ceiling height cabinetry with ample storage, generous back splashes, eat-in counter tops, tasteful pendant lights. The serene master suite offers en suite bathroom, and an option for walk-in closet/dressing room or office. Dual function washer/ dryer units are located in the bedroom's second closet. Half bathroom in hallway features playful decorative tile wall. The home also features dual pane Milgard windows throughout, as well as a Mysa Smart Thermostat and 1 assigned garage parking space.
There are currently no open houses for this property. Please contact
Bryan Jacobs
to schedule an appointment.