<![CDATA[ var dwellicious_data = { "address": "18 Knolltop Ct ", "city": "NOVATO", "state": "CA", "zip": "94945", "zip4": "", "area": "", "subdivision": "", "county": "", "price": "1419000", "beds": "4", "baths": "3", "sqft": "4192", "lotsize": "12375", "yearbuilt": "1986-01-01", "proptype": "Residential", "mlsnum": "40902938", "active": true, "remarks": "RARE Opportunity! Private and serene residence exemplifies gracious living and Breathtaking Views! Court Location! Spacious, with abundance of natural light! Lush 0.28 acres garden with gorgeous oak tree! Easy access to Hwy 101 and Hwy 37! Two minutes from Trader Joe's shopping plaza! Private 4 bedrooms + office (could be a 5th bedroom) with 3.5 baths are ready for it's new owner. Come and take a look at this beauty....Don't miss out!", "photos": [ { "displayorder": 0, "url": "//cdnparap30.paragonrels.com/ParagonImages/Property/P3/MAXEBRDI/40902938/0/0/0/d8529c9d1015b67e4f4ba09fcac2f01e/93/d3398aeb7cd76a1ec092185def9826fb/40902938.JPG", "caption": "" }, "displayorder": 1, "url": "//cdnparap30.paragonrels.com/ParagonImages/Property/P3/MAXEBRDI/40902938/1/0/0/81532b6e8ddcb83e9de95615af95211f/93/d3398aeb7cd76a1ec092185def9826fb/40902938-1.JPG", "caption": "" }, "displayorder": 2, "url": "//cdnparap30.paragonrels.com/ParagonImages/Property/P3/MAXEBRDI/40902938/2/0/0/672f40110502d9bca67a00969c9f2235/93/d3398aeb7cd76a1ec092185def9826fb/40902938-2.JPG", "caption": "" }, "displayorder": 3, "url": "//cdnparap30.paragonrels.com/ParagonImages/Property/P3/MAXEBRDI/40902938/3/0/0/23cef8a3332524b05b563ca50b207451/93/d3398aeb7cd76a1ec092185def9826fb/40902938-3.JPG", "caption": "" }, "displayorder": 4, "url": "//cdnparap30.paragonrels.com/ParagonImages/Property/P3/MAXEBRDI/40902938/4/0/0/1ca463351eb5327cc37190a49c45ead1/93/d3398aeb7cd76a1ec092185def9826fb/40902938-4.JPG", "caption": "" }, "displayorder": 5, "url": "//cdnparap30.paragonrels.com/ParagonImages/Property/P3/MAXEBRDI/40902938/5/0/0/2ab4fab3947caa04995c859e4689a643/93/d3398aeb7cd76a1ec092185def9826fb/40902938-5.JPG", "caption": "" }, "displayorder": 6, "url": "//cdnparap30.paragonrels.com/ParagonImages/Property/P3/MAXEBRDI/40902938/6/0/0/65144b721c0d0661101b5cf3ffcdc0df/93/d3398aeb7cd76a1ec092185def9826fb/40902938-6.JPG", "caption": "" }, "displayorder": 7, "url": "//cdnparap30.paragonrels.com/ParagonImages/Property/P3/MAXEBRDI/40902938/7/0/0/06d59682bae4da0e8f632021fe6dd2a3/93/d3398aeb7cd76a1ec092185def9826fb/40902938-7.JPG", "caption": "" }, "displayorder": 8, "url": "//cdnparap30.paragonrels.com/ParagonImages/Property/P3/MAXEBRDI/40902938/8/0/0/4e1d4d4e15ecd0d2e9efa26f1048dcd2/93/d3398aeb7cd76a1ec092185def9826fb/40902938-8.JPG", "caption": "" }, "displayorder": 9, "url": "//cdnparap30.paragonrels.com/ParagonImages/Property/P3/MAXEBRDI/40902938/9/0/0/b05f0c77a0adf4a7ac5653c10d3e5ff9/93/d3398aeb7cd76a1ec092185def9826fb/40902938-9.JPG", "caption": "" }, "displayorder": 10, "url": "//cdnparap30.paragonrels.com/ParagonImages/Property/P3/MAXEBRDI/40902938/10/0/0/3149fe7600d5b7fde04511459d6ab1f7/93/d3398aeb7cd76a1ec092185def9826fb/40902938-10.JPG", "caption": "" }, "displayorder": 11, "url": "//cdnparap30.paragonrels.com/ParagonImages/Property/P3/MAXEBRDI/40902938/11/0/0/df2eb23d94742d0a9b59a90ac4da6eaf/93/d3398aeb7cd76a1ec092185def9826fb/40902938-11.JPG", "caption": "" }, "displayorder": 12, "url": "//cdnparap30.paragonrels.com/ParagonImages/Property/P3/MAXEBRDI/40902938/12/0/0/14cf532f6a5f5114b272c39d1113ff3f/93/d3398aeb7cd76a1ec092185def9826fb/40902938-12.JPG", "caption": "" }, "displayorder": 13, "url": "//cdnparap30.paragonrels.com/ParagonImages/Property/P3/MAXEBRDI/40902938/13/0/0/4145f76f417746e7d30a9fc74ece49e0/93/d3398aeb7cd76a1ec092185def9826fb/40902938-13.JPG", "caption": "" }, "displayorder": 14, "url": "//cdnparap30.paragonrels.com/ParagonImages/Property/P3/MAXEBRDI/40902938/14/0/0/e981635af3cbf82b71366cba5b13792f/93/d3398aeb7cd76a1ec092185def9826fb/40902938-14.JPG", "caption": "" }, "displayorder": 15, "url": "//cdnparap30.paragonrels.com/ParagonImages/Property/P3/MAXEBRDI/40902938/15/0/0/349de4d1442bbdfaba08b4ee65b6e27e/93/d3398aeb7cd76a1ec092185def9826fb/40902938-15.JPG", "caption": "" }, "displayorder": 16, "url": "//cdnparap30.paragonrels.com/ParagonImages/Property/P3/MAXEBRDI/40902938/16/0/0/47c0f1816dd46b757122e00c39ee785d/93/d3398aeb7cd76a1ec092185def9826fb/40902938-16.JPG", "caption": "" }, "displayorder": 17, "url": "//cdnparap30.paragonrels.com/ParagonImages/Property/P3/MAXEBRDI/40902938/17/0/0/080aeb51ea0adcd2c923156f54ab0d7f/93/d3398aeb7cd76a1ec092185def9826fb/40902938-17.JPG", "caption": "" }, "displayorder": 18, "url": "//cdnparap30.paragonrels.com/ParagonImages/Property/P3/MAXEBRDI/40902938/18/0/0/959de9901a411baa1177db4bda923597/93/d3398aeb7cd76a1ec092185def9826fb/40902938-18.JPG", "caption": "" }, "displayorder": 19, "url": "//cdnparap30.paragonrels.com/ParagonImages/Property/P3/MAXEBRDI/40902938/19/0/0/278669b1d0043eca502fc3adc4059237/93/d3398aeb7cd76a1ec092185def9826fb/40902938-19.JPG", "caption": "" }, "displayorder": 20, "url": "//cdnparap30.paragonrels.com/ParagonImages/Property/P3/MAXEBRDI/40902938/20/0/0/199ebab68dceeb158cc761a199859193/93/d3398aeb7cd76a1ec092185def9826fb/40902938-20.JPG", "caption": "" }, "displayorder": 21, "url": "//cdnparap30.paragonrels.com/ParagonImages/Property/P3/MAXEBRDI/40902938/21/0/0/13815ae294d1408c48ece1d4758eebd1/93/d3398aeb7cd76a1ec092185def9826fb/40902938-21.JPG", "caption": "" }, "displayorder": 22, "url": "//cdnparap30.paragonrels.com/ParagonImages/Property/P3/MAXEBRDI/40902938/22/0/0/c6b5e7b41905146691a12f5c5d5c209a/93/d3398aeb7cd76a1ec092185def9826fb/40902938-22.JPG", "caption": "" }, "displayorder": 23, "url": "//cdnparap30.paragonrels.com/ParagonImages/Property/P3/MAXEBRDI/40902938/23/0/0/b9abea952d11193a2382986bcf340d75/93/d3398aeb7cd76a1ec092185def9826fb/40902938-23.JPG", "caption": "" }, "displayorder": 24, "url": "//cdnparap30.paragonrels.com/ParagonImages/Property/P3/MAXEBRDI/40902938/24/0/0/68b04d4371cba40409bf89223776c62a/93/d3398aeb7cd76a1ec092185def9826fb/40902938-24.JPG", "caption": "" }, "displayorder": 25, "url": "//cdnparap30.paragonrels.com/ParagonImages/Property/P3/MAXEBRDI/40902938/25/0/0/c86f0f1f00971d38f2d8c4058d61703c/93/d3398aeb7cd76a1ec092185def9826fb/40902938-25.JPG", "caption": "" } ], "agent": { "name": "Iryna Roppo", "phone": "925-7755275", "email": "iryna.roppo@gmail.com" }, "broker": { "name": "HomeLink Realty", "phone": "", "email": "" } }; ]]>
18 Knolltop Ct
NOVATO, CA 94945

Click here for map
Residential Home
$1,419,000
4,192 Sq Feet
4 Bedrooms
3 Bathrooms
1 Partial Bath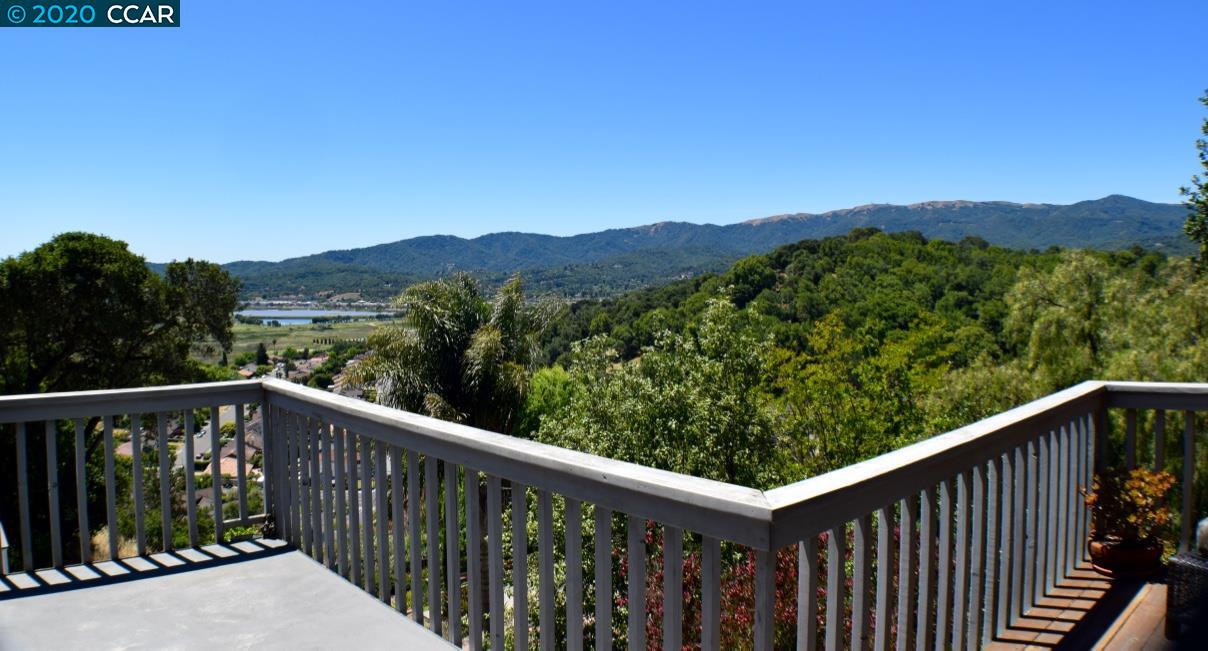 Details:
Lot Sq Feet:
12,375
Fireplaces:
2
HOA?
No
Bank Owned?
No
Status:
Active
Remarks:
RARE Opportunity! Private and serene residence exemplifies gracious living and Breathtaking Views! Court Location! Spacious, with abundance of natural light! Lush 0.28 acres garden with gorgeous oak tree! Easy access to Hwy 101 and Hwy 37! Two minutes from Trader Joe's shopping plaza! Private 4 bedrooms + office (could be a 5th bedroom) with 3.5 baths are ready for it's new owner. Come and take a look at this beauty....Don't miss out!
There are currently no open houses for this property. Please contact
Iryna Roppo
to schedule an appointment.