<![CDATA[ var dwellicious_data = { "address": "928 Spring Water St ", "city": "DANVILLE", "state": "CA", "zip": "94506", "zip4": "", "area": "", "subdivision": "", "county": "", "price": "1269900", "beds": "4", "baths": "3", "sqft": "3278", "lotsize": "9160", "yearbuilt": "1991-01-01", "proptype": "Residential", "mlsnum": "40903764", "active": true, "remarks": "Sat 5/23, 11:30-12:30, Join Zoom Meeting ID: 531 602 1353 PW: 928 ***Sat 5/23, 2-3, Join Zoom Meeting ID: 872 9599 8180 *** https://my.matterport.com/show/?m=ATCz82u4NXT *** ***VIDEO: https://youtu.be/4t0qVxgDeC8 *** Amazing tri-level home located on a quiet cul-de-sac in Danville's highly sought after Shadow Creek community. Situated on a 9,000+ manicured square foot lot, this home is bright and inviting, and features one full bed and bath on the lower level, oversized rooms with high ceilings, recessed lighting, three fireplaces, and beautiful hardwoods with inlay accents. The eat-in kitchen opens to the family room and includes granite slab countertops, stainless steel appliances, and a large pantry. Relax in the lush backyard with a covered deck, flagstone patio, and producing fruit trees. The Shadow Creek neighborhood has a low HOA fee, is located within an award-winning school district, close to dining and shopping at Blackhawk Plaza", "photos": [ { "displayorder": 0, "url": "//cdnparap30.paragonrels.com/ParagonImages/Property/P3/MAXEBRDI/40903764/0/0/0/57f054fd8a3b2763b96b9c04fe9d10de/93/9e27ee7d4d66809ad92ac3fc66b35274/40903764.JPG", "caption": "" }, "displayorder": 1, "url": "//cdnparap30.paragonrels.com/ParagonImages/Property/P3/MAXEBRDI/40903764/1/0/0/e7d0211f1c442897f22fbd764b1d9205/93/9e27ee7d4d66809ad92ac3fc66b35274/40903764-1.JPG", "caption": "" }, "displayorder": 2, "url": "//cdnparap30.paragonrels.com/ParagonImages/Property/P3/MAXEBRDI/40903764/2/0/0/c727680a87e6352cbbf8ef2a5172a73b/93/9e27ee7d4d66809ad92ac3fc66b35274/40903764-2.JPG", "caption": "" }, "displayorder": 3, "url": "//cdnparap30.paragonrels.com/ParagonImages/Property/P3/MAXEBRDI/40903764/3/0/0/fbe1b2d2bb7f761fdd825413a0e18524/93/9e27ee7d4d66809ad92ac3fc66b35274/40903764-3.JPG", "caption": "" }, "displayorder": 4, "url": "//cdnparap30.paragonrels.com/ParagonImages/Property/P3/MAXEBRDI/40903764/4/0/0/044ce3d24bce8aa5bcac2e4a0229196b/93/9e27ee7d4d66809ad92ac3fc66b35274/40903764-4.JPG", "caption": "" }, "displayorder": 5, "url": "//cdnparap30.paragonrels.com/ParagonImages/Property/P3/MAXEBRDI/40903764/5/0/0/6f5d30d5e48c2a47f6e9a78e63226f02/93/9e27ee7d4d66809ad92ac3fc66b35274/40903764-5.JPG", "caption": "" }, "displayorder": 6, "url": "//cdnparap30.paragonrels.com/ParagonImages/Property/P3/MAXEBRDI/40903764/6/0/0/61286615b5fc4498607d1f4d9828de23/93/9e27ee7d4d66809ad92ac3fc66b35274/40903764-6.JPG", "caption": "" }, "displayorder": 7, "url": "//cdnparap30.paragonrels.com/ParagonImages/Property/P3/MAXEBRDI/40903764/7/0/0/d4d9ceb21c1cc2c539f18170957a2e57/93/9e27ee7d4d66809ad92ac3fc66b35274/40903764-7.JPG", "caption": "" }, "displayorder": 8, "url": "//cdnparap30.paragonrels.com/ParagonImages/Property/P3/MAXEBRDI/40903764/8/0/0/7e7d15477fcd380016cbd3ed5c0cf61f/93/9e27ee7d4d66809ad92ac3fc66b35274/40903764-8.JPG", "caption": "" }, "displayorder": 9, "url": "//cdnparap30.paragonrels.com/ParagonImages/Property/P3/MAXEBRDI/40903764/9/0/0/91b68b9364055fbc29ded052111dacc7/93/9e27ee7d4d66809ad92ac3fc66b35274/40903764-9.JPG", "caption": "" }, "displayorder": 10, "url": "//cdnparap30.paragonrels.com/ParagonImages/Property/P3/MAXEBRDI/40903764/10/0/0/8f727a7e5475d1401a1cf4e8354f339e/93/9e27ee7d4d66809ad92ac3fc66b35274/40903764-10.JPG", "caption": "" }, "displayorder": 11, "url": "//cdnparap30.paragonrels.com/ParagonImages/Property/P3/MAXEBRDI/40903764/11/0/0/02e7e823c7798fc9c06ff29a3dbf951f/93/9e27ee7d4d66809ad92ac3fc66b35274/40903764-11.JPG", "caption": "" }, "displayorder": 12, "url": "//cdnparap30.paragonrels.com/ParagonImages/Property/P3/MAXEBRDI/40903764/12/0/0/56be8e5e1680d86b6d668247c332b06a/93/9e27ee7d4d66809ad92ac3fc66b35274/40903764-12.JPG", "caption": "" }, "displayorder": 13, "url": "//cdnparap30.paragonrels.com/ParagonImages/Property/P3/MAXEBRDI/40903764/13/0/0/7ecc73872ef8fc68a17fe111e73d8074/93/9e27ee7d4d66809ad92ac3fc66b35274/40903764-13.JPG", "caption": "" }, "displayorder": 14, "url": "//cdnparap30.paragonrels.com/ParagonImages/Property/P3/MAXEBRDI/40903764/14/0/0/1cde8bfee3124aaa09795eea68d3db01/93/9e27ee7d4d66809ad92ac3fc66b35274/40903764-14.JPG", "caption": "" }, "displayorder": 15, "url": "//cdnparap30.paragonrels.com/ParagonImages/Property/P3/MAXEBRDI/40903764/15/0/0/d4caaac8bc2ca4b85dab50de74559072/93/9e27ee7d4d66809ad92ac3fc66b35274/40903764-15.JPG", "caption": "" }, "displayorder": 16, "url": "//cdnparap30.paragonrels.com/ParagonImages/Property/P3/MAXEBRDI/40903764/16/0/0/8ddc7c72c5c7ed3efd42c395adccce69/93/9e27ee7d4d66809ad92ac3fc66b35274/40903764-16.JPG", "caption": "" }, "displayorder": 17, "url": "//cdnparap30.paragonrels.com/ParagonImages/Property/P3/MAXEBRDI/40903764/17/0/0/0bdd9e89536db6392b7e749698011aa9/93/9e27ee7d4d66809ad92ac3fc66b35274/40903764-17.JPG", "caption": "" }, "displayorder": 18, "url": "//cdnparap30.paragonrels.com/ParagonImages/Property/P3/MAXEBRDI/40903764/18/0/0/fe3779483176eb5c2bad8a3568ae853b/93/9e27ee7d4d66809ad92ac3fc66b35274/40903764-18.JPG", "caption": "" }, "displayorder": 19, "url": "//cdnparap30.paragonrels.com/ParagonImages/Property/P3/MAXEBRDI/40903764/19/0/0/e07b55acd79cb173874ef93c77b65dca/93/9e27ee7d4d66809ad92ac3fc66b35274/40903764-19.JPG", "caption": "" }, "displayorder": 20, "url": "//cdnparap30.paragonrels.com/ParagonImages/Property/P3/MAXEBRDI/40903764/20/0/0/5b3f71ec21e4278afa8f1fca8286085c/93/9e27ee7d4d66809ad92ac3fc66b35274/40903764-20.JPG", "caption": "" }, "displayorder": 21, "url": "//cdnparap30.paragonrels.com/ParagonImages/Property/P3/MAXEBRDI/40903764/21/0/0/fe7297886af230055a276ad1c89be00e/93/9e27ee7d4d66809ad92ac3fc66b35274/40903764-21.JPG", "caption": "" }, "displayorder": 22, "url": "//cdnparap30.paragonrels.com/ParagonImages/Property/P3/MAXEBRDI/40903764/22/0/0/a93f8ab9fc5caf2740968a4b1f9993c7/93/9e27ee7d4d66809ad92ac3fc66b35274/40903764-22.JPG", "caption": "" }, "displayorder": 23, "url": "//cdnparap30.paragonrels.com/ParagonImages/Property/P3/MAXEBRDI/40903764/23/0/0/3cc14995f619dae73e045c4db046cb4d/93/9e27ee7d4d66809ad92ac3fc66b35274/40903764-23.JPG", "caption": "" }, "displayorder": 24, "url": "//cdnparap30.paragonrels.com/ParagonImages/Property/P3/MAXEBRDI/40903764/24/0/0/13e8c8792ffd4b2c415451c2fc596e20/93/9e27ee7d4d66809ad92ac3fc66b35274/40903764-24.JPG", "caption": "" }, "displayorder": 25, "url": "//cdnparap30.paragonrels.com/ParagonImages/Property/P3/MAXEBRDI/40903764/25/0/0/29fa4989f27c3d57784268f692a07b1f/93/9e27ee7d4d66809ad92ac3fc66b35274/40903764-25.JPG", "caption": "" }, "displayorder": 26, "url": "//cdnparap30.paragonrels.com/ParagonImages/Property/P3/MAXEBRDI/40903764/26/0/0/9a04828f696de24fc93ed973c6831719/93/9e27ee7d4d66809ad92ac3fc66b35274/40903764-26.JPG", "caption": "" }, "displayorder": 27, "url": "//cdnparap30.paragonrels.com/ParagonImages/Property/P3/MAXEBRDI/40903764/27/0/0/188f22c3022989785249f75caa9e03b1/93/9e27ee7d4d66809ad92ac3fc66b35274/40903764-27.JPG", "caption": "" }, "displayorder": 28, "url": "//cdnparap30.paragonrels.com/ParagonImages/Property/P3/MAXEBRDI/40903764/28/0/0/65d5e973cd236bcf42d1ac288978a355/93/9e27ee7d4d66809ad92ac3fc66b35274/40903764-28.JPG", "caption": "" }, "displayorder": 29, "url": "//cdnparap30.paragonrels.com/ParagonImages/Property/P3/MAXEBRDI/40903764/29/0/0/fad84edaf21a39308d01c7c1a0fdb5c2/93/9e27ee7d4d66809ad92ac3fc66b35274/40903764-29.JPG", "caption": "" }, "displayorder": 30, "url": "//cdnparap30.paragonrels.com/ParagonImages/Property/P3/MAXEBRDI/40903764/30/0/0/6c16498258cb67f55b56237a118c9544/93/9e27ee7d4d66809ad92ac3fc66b35274/40903764-30.JPG", "caption": "" }, "displayorder": 31, "url": "//cdnparap30.paragonrels.com/ParagonImages/Property/P3/MAXEBRDI/40903764/31/0/0/f5d1a932ade8c2e6f2dd49c415bfca14/93/9e27ee7d4d66809ad92ac3fc66b35274/40903764-31.JPG", "caption": "" }, "displayorder": 32, "url": "//cdnparap30.paragonrels.com/ParagonImages/Property/P3/MAXEBRDI/40903764/32/0/0/f46fd917784acf25e57d9bd679ec46d5/93/9e27ee7d4d66809ad92ac3fc66b35274/40903764-32.JPG", "caption": "" }, "displayorder": 33, "url": "//cdnparap30.paragonrels.com/ParagonImages/Property/P3/MAXEBRDI/40903764/33/0/0/f4f6c676b41ea1e5305ebb4a7d3a841a/93/9e27ee7d4d66809ad92ac3fc66b35274/40903764-33.JPG", "caption": "" }, "displayorder": 34, "url": "//cdnparap30.paragonrels.com/ParagonImages/Property/P3/MAXEBRDI/40903764/34/0/0/6a045f7ec88198d84f7868a889e389d5/93/9e27ee7d4d66809ad92ac3fc66b35274/40903764-34.JPG", "caption": "" }, "displayorder": 35, "url": "//cdnparap30.paragonrels.com/ParagonImages/Property/P3/MAXEBRDI/40903764/35/0/0/0ac40a7e0a0f04e0a497cb5471fe9437/93/9e27ee7d4d66809ad92ac3fc66b35274/40903764-35.JPG", "caption": "" }, "displayorder": 36, "url": "//cdnparap30.paragonrels.com/ParagonImages/Property/P3/MAXEBRDI/40903764/36/0/0/5444ecaa084441339b3259403b8b2c05/93/9e27ee7d4d66809ad92ac3fc66b35274/40903764-36.JPG", "caption": "" }, "displayorder": 37, "url": "//cdnparap30.paragonrels.com/ParagonImages/Property/P3/MAXEBRDI/40903764/37/0/0/5f7c90c20ddaead96920f3e49093d081/93/9e27ee7d4d66809ad92ac3fc66b35274/40903764-37.JPG", "caption": "" }, "displayorder": 38, "url": "//cdnparap30.paragonrels.com/ParagonImages/Property/P3/MAXEBRDI/40903764/38/0/0/a2f80bf12b6854fdb9da109ab9404f39/93/9e27ee7d4d66809ad92ac3fc66b35274/40903764-38.JPG", "caption": "" }, "displayorder": 39, "url": "//cdnparap30.paragonrels.com/ParagonImages/Property/P3/MAXEBRDI/40903764/39/0/0/bba9f6d4c76f19db3befabaa6b29ac1b/93/9e27ee7d4d66809ad92ac3fc66b35274/40903764-39.JPG", "caption": "" } ], "agent": { "name": "Lisa Doyle", "phone": "925-8554046", "email": "LDoyle@Rockcliff.com" }, "broker": { "name": "J. Rockcliff Realtors Inc.", "phone": "", "email": "" } }; ]]>
928 Spring Water St
DANVILLE, CA 94506

Click here for map
Residential Home
$1,269,900
3,278 Sq Feet
4 Bedrooms
3 Bathrooms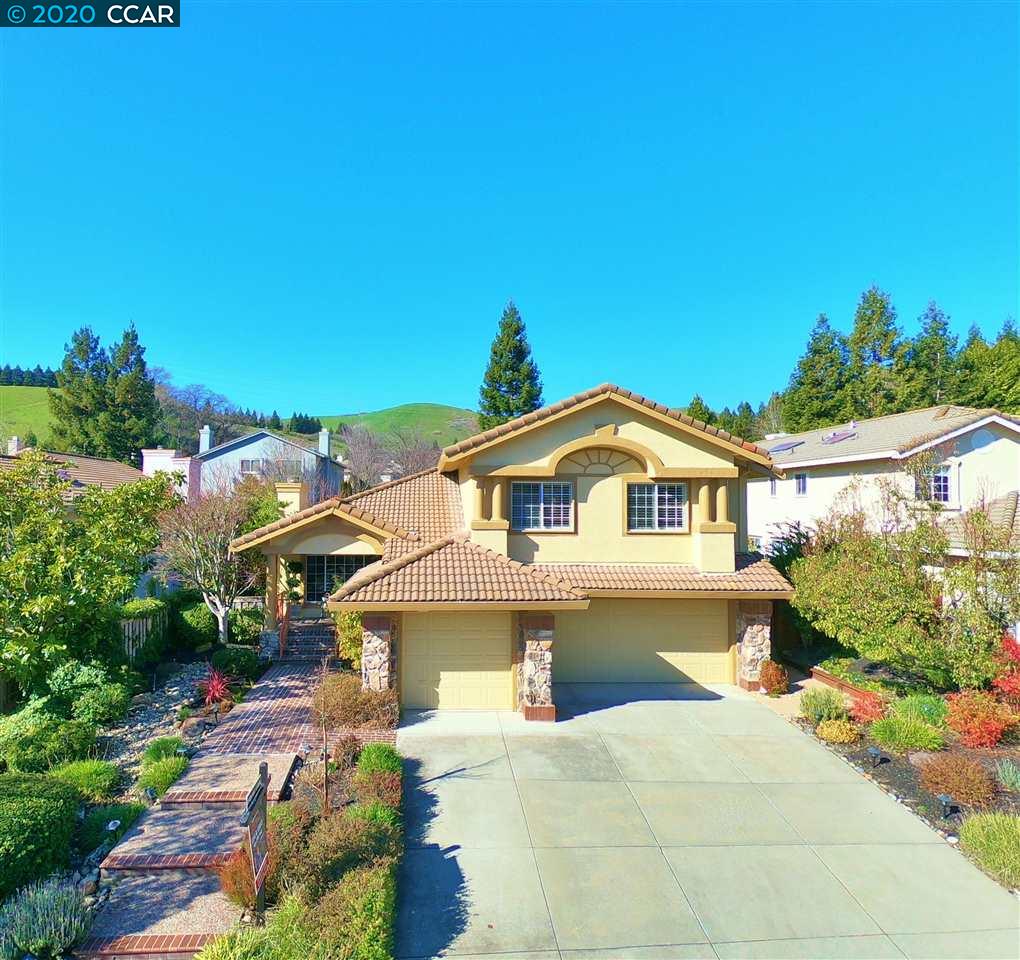 Listed by Lisa Doyle of J. Rockcliff Realtors Inc.
DRE# 01149880
Details:
Lot Sq Feet:
9,160
Fireplaces:
3
HOA?
Yes
Bank Owned?
No
Status:
Active
Remarks:
Sat 5/23, 11:30-12:30, Join Zoom Meeting ID: 531 602 1353 PW: 928 ***Sat 5/23, 2-3, Join Zoom Meeting ID: 872 9599 8180 *** https://my.matterport.com/show/?m=ATCz82u4NXT *** ***VIDEO: https://youtu.be/4t0qVxgDeC8 *** Amazing tri-level home located on a quiet cul-de-sac in Danville's highly sought after Shadow Creek community. Situated on a 9,000+ manicured square foot lot, this home is bright and inviting, and features one full bed and bath on the lower level, oversized rooms with high ceilings, recessed lighting, three fireplaces, and beautiful hardwoods with inlay accents. The eat-in kitchen opens to the family room and includes granite slab countertops, stainless steel appliances, and a large pantry. Relax in the lush backyard with a covered deck, flagstone patio, and producing fruit trees. The Shadow Creek neighborhood has a low HOA fee, is located within an award-winning school district, close to dining and shopping at Blackhawk Plaza
There are currently no open houses for this property. Please contact
Lisa Doyle
to schedule an appointment.