<![CDATA[ var dwellicious_data = { "address": "6109 Fairlane Dr ", "city": "OAKLAND", "state": "CA", "zip": "94611", "zip4": "", "area": "", "subdivision": "", "county": "", "price": "1260000", "beds": "3", "baths": "2", "sqft": "1962", "lotsize": "12665", "yearbuilt": "1993-01-01", "proptype": "Residential", "mlsnum": "40909793", "active": true, "remarks": "Single story traditional home in the Montclair neighborhood of Oakland. Circa 1993, this post fire construction means easy, move-in ready and low-maintenance living! Sewer and sidewalk compliant! Level-in from the garage. Primary features include an updated kitchen that opens to a sunny outdoor space, custom stained hardwood flooring, 2 car garage, laundry room and air conditioning. Spacious bedrooms, each with custom closets. Master bedroom with an en-suite. Hall bath hosts double sink vanity, tub and shower. The concrete back patio and brand new grassy-lawn are a wonderful space for eating alfresco and playing outside. Easily get to Temescal Park and Lake via secret stairs across the street.", "photos": [ { "displayorder": 0, "url": "//cdnparap30.paragonrels.com/ParagonImages/Property/P3/MAXEBRDI/40909793/0/0/0/0b2747e3d7ff58f46503ced3e9fa9296/96/a6059cf09554495c23dfc1414c90f5a3/40909793.JPG", "caption": "" }, "displayorder": 1, "url": "//cdnparap30.paragonrels.com/ParagonImages/Property/P3/MAXEBRDI/40909793/1/0/0/11ce4ce199d7b7cf993f251768ed9de4/96/a6059cf09554495c23dfc1414c90f5a3/40909793-1.JPG", "caption": "" }, "displayorder": 2, "url": "//cdnparap30.paragonrels.com/ParagonImages/Property/P3/MAXEBRDI/40909793/2/0/0/0ce76e22e223032f4ec31d10dbc3b759/96/a6059cf09554495c23dfc1414c90f5a3/40909793-2.JPG", "caption": "" }, "displayorder": 3, "url": "//cdnparap30.paragonrels.com/ParagonImages/Property/P3/MAXEBRDI/40909793/3/0/0/6e96ad27c2568b7ab6d134d830e5c836/96/a6059cf09554495c23dfc1414c90f5a3/40909793-3.JPG", "caption": "" }, "displayorder": 4, "url": "//cdnparap30.paragonrels.com/ParagonImages/Property/P3/MAXEBRDI/40909793/4/0/0/f4b6ddb7980d374c3e8965f9fb891ef6/96/a6059cf09554495c23dfc1414c90f5a3/40909793-4.JPG", "caption": "" }, "displayorder": 5, "url": "//cdnparap30.paragonrels.com/ParagonImages/Property/P3/MAXEBRDI/40909793/5/0/0/0308ec20c2090e12dbad888d603b2329/96/a6059cf09554495c23dfc1414c90f5a3/40909793-5.JPG", "caption": "" }, "displayorder": 6, "url": "//cdnparap30.paragonrels.com/ParagonImages/Property/P3/MAXEBRDI/40909793/6/0/0/1dd318fcd89ecaea2cb3fedd3362ecf9/96/a6059cf09554495c23dfc1414c90f5a3/40909793-6.JPG", "caption": "" }, "displayorder": 7, "url": "//cdnparap30.paragonrels.com/ParagonImages/Property/P3/MAXEBRDI/40909793/7/0/0/6f032d7f965a209c8c7d434319219bf0/96/a6059cf09554495c23dfc1414c90f5a3/40909793-7.JPG", "caption": "" }, "displayorder": 8, "url": "//cdnparap30.paragonrels.com/ParagonImages/Property/P3/MAXEBRDI/40909793/8/0/0/b28bc63f4b52455de62facbc4150678d/96/a6059cf09554495c23dfc1414c90f5a3/40909793-8.JPG", "caption": "" }, "displayorder": 9, "url": "//cdnparap30.paragonrels.com/ParagonImages/Property/P3/MAXEBRDI/40909793/9/0/0/2670aa99399e7e4d64c1a74aa9477646/96/a6059cf09554495c23dfc1414c90f5a3/40909793-9.JPG", "caption": "" }, "displayorder": 10, "url": "//cdnparap30.paragonrels.com/ParagonImages/Property/P3/MAXEBRDI/40909793/10/0/0/dde487743d6ac24ac2cea4d5b9b4bc86/96/a6059cf09554495c23dfc1414c90f5a3/40909793-10.JPG", "caption": "" }, "displayorder": 11, "url": "//cdnparap30.paragonrels.com/ParagonImages/Property/P3/MAXEBRDI/40909793/11/0/0/102c13a6e74a3e51f626618b145821fd/96/a6059cf09554495c23dfc1414c90f5a3/40909793-11.JPG", "caption": "" }, "displayorder": 12, "url": "//cdnparap30.paragonrels.com/ParagonImages/Property/P3/MAXEBRDI/40909793/12/0/0/1ca55df06c22acb576f1c4eb2a888530/96/a6059cf09554495c23dfc1414c90f5a3/40909793-12.JPG", "caption": "" }, "displayorder": 13, "url": "//cdnparap30.paragonrels.com/ParagonImages/Property/P3/MAXEBRDI/40909793/13/0/0/7482f64a08517821b0276bf6ee259d9e/96/a6059cf09554495c23dfc1414c90f5a3/40909793-13.JPG", "caption": "" }, "displayorder": 14, "url": "//cdnparap30.paragonrels.com/ParagonImages/Property/P3/MAXEBRDI/40909793/14/0/0/ec3e7851cc8b7aab7688eb2cb25321b1/96/a6059cf09554495c23dfc1414c90f5a3/40909793-14.JPG", "caption": "" }, "displayorder": 15, "url": "//cdnparap30.paragonrels.com/ParagonImages/Property/P3/MAXEBRDI/40909793/15/0/0/80868815591343266cbd4caeedebdd41/96/a6059cf09554495c23dfc1414c90f5a3/40909793-15.JPG", "caption": "" }, "displayorder": 16, "url": "//cdnparap30.paragonrels.com/ParagonImages/Property/P3/MAXEBRDI/40909793/16/0/0/6a87013d889e22809ebb8ec1c5981847/96/a6059cf09554495c23dfc1414c90f5a3/40909793-16.JPG", "caption": "" }, "displayorder": 17, "url": "//cdnparap30.paragonrels.com/ParagonImages/Property/P3/MAXEBRDI/40909793/17/0/0/f00e9c6776bfe9ec4125180865f2eb7f/96/a6059cf09554495c23dfc1414c90f5a3/40909793-17.JPG", "caption": "" }, "displayorder": 18, "url": "//cdnparap30.paragonrels.com/ParagonImages/Property/P3/MAXEBRDI/40909793/18/0/0/2458b65086d812b68c1e5ccd8f55a341/96/a6059cf09554495c23dfc1414c90f5a3/40909793-18.JPG", "caption": "" }, "displayorder": 19, "url": "//cdnparap30.paragonrels.com/ParagonImages/Property/P3/MAXEBRDI/40909793/19/0/0/e86814ee1ebd8b6ecbe197bf68265454/96/a6059cf09554495c23dfc1414c90f5a3/40909793-19.JPG", "caption": "" }, "displayorder": 20, "url": "//cdnparap30.paragonrels.com/ParagonImages/Property/P3/MAXEBRDI/40909793/20/0/0/a3f4bec9d5b0c5937a54f34384b500ff/96/a6059cf09554495c23dfc1414c90f5a3/40909793-20.JPG", "caption": "" }, "displayorder": 21, "url": "//cdnparap30.paragonrels.com/ParagonImages/Property/P3/MAXEBRDI/40909793/21/0/0/fee250741f5fa578f84936f18b91bfed/96/a6059cf09554495c23dfc1414c90f5a3/40909793-21.JPG", "caption": "" }, "displayorder": 22, "url": "//cdnparap30.paragonrels.com/ParagonImages/Property/P3/MAXEBRDI/40909793/22/0/0/87a2760e6c5c48a731a4dbff9e689e40/96/a6059cf09554495c23dfc1414c90f5a3/40909793-22.JPG", "caption": "" }, "displayorder": 23, "url": "//cdnparap30.paragonrels.com/ParagonImages/Property/P3/MAXEBRDI/40909793/23/0/0/178a7677b6d5621750f0bc89f38dc79f/96/a6059cf09554495c23dfc1414c90f5a3/40909793-23.JPG", "caption": "" }, "displayorder": 24, "url": "//cdnparap30.paragonrels.com/ParagonImages/Property/P3/MAXEBRDI/40909793/24/0/0/1adabac41795c0c1b8fe4186f56e527d/96/a6059cf09554495c23dfc1414c90f5a3/40909793-24.JPG", "caption": "" }, "displayorder": 25, "url": "//cdnparap30.paragonrels.com/ParagonImages/Property/P3/MAXEBRDI/40909793/25/0/0/890b89ac80493a01c99c34f01b4bd000/96/a6059cf09554495c23dfc1414c90f5a3/40909793-25.JPG", "caption": "" }, "displayorder": 26, "url": "//cdnparap30.paragonrels.com/ParagonImages/Property/P3/MAXEBRDI/40909793/26/0/0/71f59a90a3f599efa57f4246b0ba54c9/96/a6059cf09554495c23dfc1414c90f5a3/40909793-26.JPG", "caption": "" }, "displayorder": 27, "url": "//cdnparap30.paragonrels.com/ParagonImages/Property/P3/MAXEBRDI/40909793/27/0/0/92ece5d9538cdf3c3c5c6c9580299251/96/a6059cf09554495c23dfc1414c90f5a3/40909793-27.JPG", "caption": "" }, "displayorder": 28, "url": "//cdnparap30.paragonrels.com/ParagonImages/Property/P3/MAXEBRDI/40909793/28/0/0/48bed4dcc7c4c882b0ce93733b73d96e/96/a6059cf09554495c23dfc1414c90f5a3/40909793-28.JPG", "caption": "" }, "displayorder": 29, "url": "//cdnparap30.paragonrels.com/ParagonImages/Property/P3/MAXEBRDI/40909793/29/0/0/598b5b58e57d4d045ae692a41a29043f/96/a6059cf09554495c23dfc1414c90f5a3/40909793-29.JPG", "caption": "" }, "displayorder": 30, "url": "//cdnparap30.paragonrels.com/ParagonImages/Property/P3/MAXEBRDI/40909793/30/0/0/4a67e8512b7cb98aa5d54772104ff166/96/a6059cf09554495c23dfc1414c90f5a3/40909793-30.JPG", "caption": "" }, "displayorder": 31, "url": "//cdnparap30.paragonrels.com/ParagonImages/Property/P3/MAXEBRDI/40909793/31/0/0/a61f0e74ffa30177ac86c9557901689b/96/a6059cf09554495c23dfc1414c90f5a3/40909793-31.JPG", "caption": "" }, "displayorder": 32, "url": "//cdnparap30.paragonrels.com/ParagonImages/Property/P3/MAXEBRDI/40909793/32/0/0/db7bc4cbc6a0ed321ca133c3944a0dc8/96/a6059cf09554495c23dfc1414c90f5a3/40909793-32.JPG", "caption": "" }, "displayorder": 33, "url": "//cdnparap30.paragonrels.com/ParagonImages/Property/P3/MAXEBRDI/40909793/33/0/0/95c055e9e68e46b47c79b1118f484534/96/a6059cf09554495c23dfc1414c90f5a3/40909793-33.JPG", "caption": "" }, "displayorder": 34, "url": "//cdnparap30.paragonrels.com/ParagonImages/Property/P3/MAXEBRDI/40909793/34/0/0/807633c126b1f9380544ba8346c6a87a/96/a6059cf09554495c23dfc1414c90f5a3/40909793-34.JPG", "caption": "" }, "displayorder": 35, "url": "//cdnparap30.paragonrels.com/ParagonImages/Property/P3/MAXEBRDI/40909793/35/0/0/eb6b05d7ad6462a6ed5c8df38863d7ce/96/a6059cf09554495c23dfc1414c90f5a3/40909793-35.JPG", "caption": "" }, "displayorder": 36, "url": "//cdnparap30.paragonrels.com/ParagonImages/Property/P3/MAXEBRDI/40909793/36/0/0/d70c5dcc654b454d0385b7cd322776dd/96/a6059cf09554495c23dfc1414c90f5a3/40909793-36.JPG", "caption": "" }, "displayorder": 37, "url": "//cdnparap30.paragonrels.com/ParagonImages/Property/P3/MAXEBRDI/40909793/37/0/0/a0243005028b823f5d9bf6449abc0d28/96/a6059cf09554495c23dfc1414c90f5a3/40909793-37.JPG", "caption": "" }, "displayorder": 38, "url": "//cdnparap30.paragonrels.com/ParagonImages/Property/P3/MAXEBRDI/40909793/38/0/0/23ece35ceead5ef50fe69e6268014726/96/a6059cf09554495c23dfc1414c90f5a3/40909793-38.JPG", "caption": "" }, "displayorder": 39, "url": "//cdnparap30.paragonrels.com/ParagonImages/Property/P3/MAXEBRDI/40909793/39/0/0/bd5cecfdabaebbb6bfd5992bed749ded/96/a6059cf09554495c23dfc1414c90f5a3/40909793-39.JPG", "caption": "" } ], "agent": { "name": "KATY ANDERSON", "phone": "510-637-8118", "email": "team@katyandkatie.com" }, "broker": { "name": "COMPASS", "phone": "", "email": "" } }; ]]>
6109 Fairlane Dr
OAKLAND, CA 94611

Click here for map
Residential Home
$1,260,000
1,962 Sq Feet
3 Bedrooms
2 Bathrooms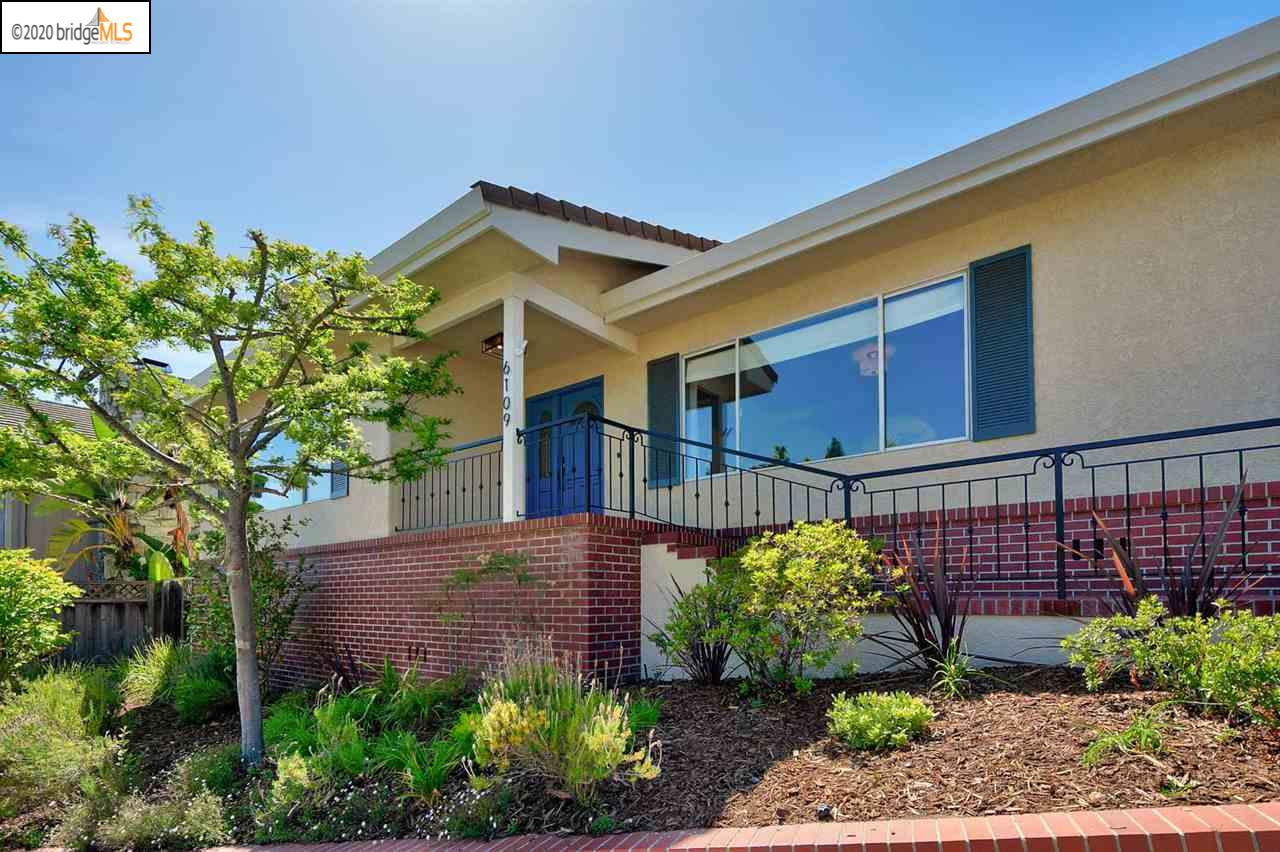 Details:
Lot Sq Feet:
12,665
Fireplaces:
1
HOA?
No
Bank Owned?
No
Status:
Active
Remarks:
Single story traditional home in the Montclair neighborhood of Oakland. Circa 1993, this post fire construction means easy, move-in ready and low-maintenance living! Sewer and sidewalk compliant! Level-in from the garage. Primary features include an updated kitchen that opens to a sunny outdoor space, custom stained hardwood flooring, 2 car garage, laundry room and air conditioning. Spacious bedrooms, each with custom closets. Master bedroom with an en-suite. Hall bath hosts double sink vanity, tub and shower. The concrete back patio and brand new grassy-lawn are a wonderful space for eating alfresco and playing outside. Easily get to Temescal Park and Lake via secret stairs across the street.
There are currently no open houses for this property. Please contact
KATY ANDERSON
to schedule an appointment.