<![CDATA[ var dwellicious_data = { "address": "1734 Denkinger Rd ", "city": "CONCORD", "state": "CA", "zip": "94521", "zip4": "", "area": "", "subdivision": "", "county": "", "price": "450000", "beds": "3", "baths": "2", "sqft": "1285", "lotsize": "8000", "yearbuilt": "1962-01-01", "proptype": "Residential", "mlsnum": "40910408", "active": false, "remarks": "Great home with huge potential, great bones, and ready for your renovations. Original hardwood floors. Modest updates to the kitchen with newer appliances. The roof is about 15 years old and the water heater is brand new. This is a great opportunity for anyone that wants to DIY into some instant equity. Conveniently located near shopping, schools, parks, and minutes to BART.", "photos": [ { "displayorder": 0, "url": "//cdnparap30.paragonrels.com/ParagonImages/Property/P3/MAXEBRDI/40910408/0/0/0/ef9a67f76f29e1cefb8480bb09e86e57/98/c076342610d60507fc1cdeb1fa65b24e/40910408.JPG", "caption": "" }, "displayorder": 1, "url": "//cdnparap30.paragonrels.com/ParagonImages/Property/P3/MAXEBRDI/40910408/1/0/0/2b0911ff8b561c561e811acd0da0a883/98/c076342610d60507fc1cdeb1fa65b24e/40910408-1.JPG", "caption": "" }, "displayorder": 2, "url": "//cdnparap30.paragonrels.com/ParagonImages/Property/P3/MAXEBRDI/40910408/2/0/0/98be8f0498d04ac211bb10d4ce386fe8/98/c076342610d60507fc1cdeb1fa65b24e/40910408-2.JPG", "caption": "" }, "displayorder": 3, "url": "//cdnparap30.paragonrels.com/ParagonImages/Property/P3/MAXEBRDI/40910408/3/0/0/7fa5eee64a30ef44244a67faa40aa597/98/c076342610d60507fc1cdeb1fa65b24e/40910408-3.JPG", "caption": "" }, "displayorder": 4, "url": "//cdnparap30.paragonrels.com/ParagonImages/Property/P3/MAXEBRDI/40910408/4/0/0/0d04ad59a916336027790758e4485e4b/98/c076342610d60507fc1cdeb1fa65b24e/40910408-4.JPG", "caption": "" }, "displayorder": 5, "url": "//cdnparap30.paragonrels.com/ParagonImages/Property/P3/MAXEBRDI/40910408/5/0/0/5fd276b7c3b6aa3cd7a2a33dff3b7ef5/98/c076342610d60507fc1cdeb1fa65b24e/40910408-5.JPG", "caption": "" }, "displayorder": 6, "url": "//cdnparap30.paragonrels.com/ParagonImages/Property/P3/MAXEBRDI/40910408/6/0/0/db8b8506aa10cc6ee8f3bd350dfc116f/98/c076342610d60507fc1cdeb1fa65b24e/40910408-6.JPG", "caption": "" }, "displayorder": 7, "url": "//cdnparap30.paragonrels.com/ParagonImages/Property/P3/MAXEBRDI/40910408/7/0/0/f30cc235cd3af6515261ea88b5963eac/98/c076342610d60507fc1cdeb1fa65b24e/40910408-7.JPG", "caption": "" }, "displayorder": 8, "url": "//cdnparap30.paragonrels.com/ParagonImages/Property/P3/MAXEBRDI/40910408/8/0/0/8d3942b691c35128fc38da07b9096f47/98/c076342610d60507fc1cdeb1fa65b24e/40910408-8.JPG", "caption": "" }, "displayorder": 9, "url": "//cdnparap30.paragonrels.com/ParagonImages/Property/P3/MAXEBRDI/40910408/9/0/0/d4d01a0ad7bccd58dfeedc892005e646/98/c076342610d60507fc1cdeb1fa65b24e/40910408-9.JPG", "caption": "" }, "displayorder": 10, "url": "//cdnparap30.paragonrels.com/ParagonImages/Property/P3/MAXEBRDI/40910408/10/0/0/72c6ef1dcf2278c82d3ea3d46bcaf09d/98/c076342610d60507fc1cdeb1fa65b24e/40910408-10.JPG", "caption": "" }, "displayorder": 11, "url": "//cdnparap30.paragonrels.com/ParagonImages/Property/P3/MAXEBRDI/40910408/11/0/0/2349765ad6db24994163c4e089a66512/98/c076342610d60507fc1cdeb1fa65b24e/40910408-11.JPG", "caption": "" }, "displayorder": 12, "url": "//cdnparap30.paragonrels.com/ParagonImages/Property/P3/MAXEBRDI/40910408/12/0/0/9c9166910de2d87cc75b4c16e6bab3c0/98/c076342610d60507fc1cdeb1fa65b24e/40910408-12.JPG", "caption": "" }, "displayorder": 13, "url": "//cdnparap30.paragonrels.com/ParagonImages/Property/P3/MAXEBRDI/40910408/13/0/0/b3ef6d1aa95d64dd706727c97cb4698c/98/c076342610d60507fc1cdeb1fa65b24e/40910408-13.JPG", "caption": "" }, "displayorder": 14, "url": "//cdnparap30.paragonrels.com/ParagonImages/Property/P3/MAXEBRDI/40910408/14/0/0/24f1283543ac4de5d193ff473b5bef47/98/c076342610d60507fc1cdeb1fa65b24e/40910408-14.JPG", "caption": "" }, "displayorder": 15, "url": "//cdnparap30.paragonrels.com/ParagonImages/Property/P3/MAXEBRDI/40910408/15/0/0/6a2f99f1ba5ef800d825c347753de570/98/c076342610d60507fc1cdeb1fa65b24e/40910408-15.JPG", "caption": "" }, "displayorder": 16, "url": "//cdnparap30.paragonrels.com/ParagonImages/Property/P3/MAXEBRDI/40910408/16/0/0/7dff7b49ef56c89509e3027019891f98/98/c076342610d60507fc1cdeb1fa65b24e/40910408-16.JPG", "caption": "" }, "displayorder": 17, "url": "//cdnparap30.paragonrels.com/ParagonImages/Property/P3/MAXEBRDI/40910408/17/0/0/3dd55d6844f9ac1dea23dd538a0f4d28/98/c076342610d60507fc1cdeb1fa65b24e/40910408-17.JPG", "caption": "" }, "displayorder": 18, "url": "//cdnparap30.paragonrels.com/ParagonImages/Property/P3/MAXEBRDI/40910408/18/0/0/7f9f78d514fcbb7f7f8803fec5dcbb23/98/c076342610d60507fc1cdeb1fa65b24e/40910408-18.JPG", "caption": "" }, "displayorder": 19, "url": "//cdnparap30.paragonrels.com/ParagonImages/Property/P3/MAXEBRDI/40910408/19/0/0/766d22330553f5016322b44a0d7c57f1/98/c076342610d60507fc1cdeb1fa65b24e/40910408-19.JPG", "caption": "" }, "displayorder": 20, "url": "//cdnparap30.paragonrels.com/ParagonImages/Property/P3/MAXEBRDI/40910408/20/0/0/84220b3dca3b11b316f34cbd11acf51a/98/c076342610d60507fc1cdeb1fa65b24e/40910408-20.JPG", "caption": "" }, "displayorder": 21, "url": "//cdnparap30.paragonrels.com/ParagonImages/Property/P3/MAXEBRDI/40910408/21/0/0/1bb6d06b31486a87c93c69e9c7963fc8/98/c076342610d60507fc1cdeb1fa65b24e/40910408-21.JPG", "caption": "" }, "displayorder": 22, "url": "//cdnparap30.paragonrels.com/ParagonImages/Property/P3/MAXEBRDI/40910408/22/0/0/9440270f2ffe7e303550bcafdc707bea/98/c076342610d60507fc1cdeb1fa65b24e/40910408-22.JPG", "caption": "" }, "displayorder": 23, "url": "//cdnparap30.paragonrels.com/ParagonImages/Property/P3/MAXEBRDI/40910408/23/0/0/46bf25bbcfe036e2a127a1fcacfae838/98/c076342610d60507fc1cdeb1fa65b24e/40910408-23.JPG", "caption": "" }, "displayorder": 24, "url": "//cdnparap30.paragonrels.com/ParagonImages/Property/P3/MAXEBRDI/40910408/24/0/0/d2b553675b0359a0955bd02d43fca6f1/98/c076342610d60507fc1cdeb1fa65b24e/40910408-24.JPG", "caption": "" }, "displayorder": 25, "url": "//cdnparap30.paragonrels.com/ParagonImages/Property/P3/MAXEBRDI/40910408/25/0/0/41b78c696958160df55650f3d5e2ff1b/98/c076342610d60507fc1cdeb1fa65b24e/40910408-25.JPG", "caption": "" }, "displayorder": 26, "url": "//cdnparap30.paragonrels.com/ParagonImages/Property/P3/MAXEBRDI/40910408/26/0/0/d0c8ed8770df87dd32cc12d67073d52f/98/c076342610d60507fc1cdeb1fa65b24e/40910408-26.JPG", "caption": "" }, "displayorder": 27, "url": "//cdnparap30.paragonrels.com/ParagonImages/Property/P3/MAXEBRDI/40910408/27/0/0/e922b8496536310788a9dee78f383c5b/98/c076342610d60507fc1cdeb1fa65b24e/40910408-27.JPG", "caption": "" }, "displayorder": 28, "url": "//cdnparap30.paragonrels.com/ParagonImages/Property/P3/MAXEBRDI/40910408/28/0/0/10b1b6b37097983f16cf179cc89cd446/98/c076342610d60507fc1cdeb1fa65b24e/40910408-28.JPG", "caption": "" }, "displayorder": 29, "url": "//cdnparap30.paragonrels.com/ParagonImages/Property/P3/MAXEBRDI/40910408/29/0/0/58a22a77977279e0144815d9fa859c28/98/c076342610d60507fc1cdeb1fa65b24e/40910408-29.JPG", "caption": "" } ], "agent": { "name": "Jo Ann Luisi", "phone": "925-321-6104", "email": "joann.luisi@compass.com" }, "broker": { "name": "Compass", "phone": "", "email": "" } }; ]]>
1734 Denkinger Rd
CONCORD, CA 94521

Click here for map
Residential Home
$450,000
1,285 Sq Feet
3 Bedrooms
2 Bathrooms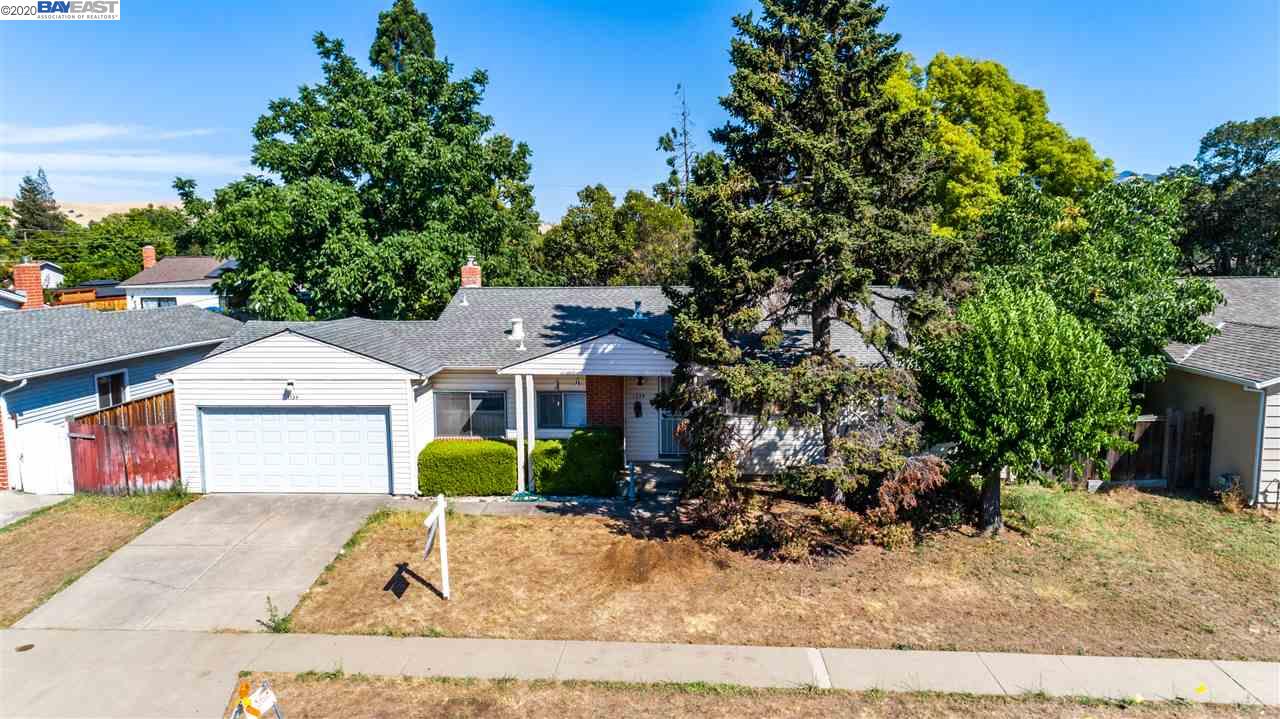 Details:
Lot Sq Feet:
8,000
Fireplaces:
1
HOA?
No
Bank Owned?
No
Status:
Pending
Remarks:
Great home with huge potential, great bones, and ready for your renovations. Original hardwood floors. Modest updates to the kitchen with newer appliances. The roof is about 15 years old and the water heater is brand new. This is a great opportunity for anyone that wants to DIY into some instant equity. Conveniently located near shopping, schools, parks, and minutes to BART.
There are currently no open houses for this property. Please contact
Jo Ann Luisi
to schedule an appointment.