<![CDATA[ var dwellicious_data = { "address": "10101 Imperial Avenue ", "city": "CUPERTINO", "state": "CA", "zip": "95014", "zip4": "", "area": "", "subdivision": "", "county": "", "price": "2268000", "beds": "3", "baths": "2", "sqft": "2387", "lotsize": "3000", "yearbuilt": "2005-01-01", "proptype": "Residential", "mlsnum": "ML81801266", "active": false, "remarks": "Gorgeous East facing custom home built in 2005 with 10FT ceiling & large bright windows throughout! An open & bright floor plan that features a gourmet kitchen with rich wood cabinets, granite countertops & island, radiant heating floors throughout, hardwood floors, indoor laundry, efficient solar shingles results in a low electricity bill. Additional bonus room attached to master suite can serve as an additional bedroom or home office. Finish garage has epoxy flooring & loads of storage is perfect for kid playroom. Sunny living room with fireplace. 2 large french doors access to a patio, enjoy fresh fruit from the mature apple, cherry, peach, guava, plumtrees planted in the backyard garden surrounding a beautiful, paved seating area. Conveniently situated close to major freeways for an easy commute but tucked away in a quiet, beautiful West Cupertino neighborhood. Top Cupertino Schools. Virtual Open House: Aug. 8th 1:00Pm-2:00Pm Via the link: https://us02web.zoom.us/j/85650220093", "photos": [ { "displayorder": 0, "url": "https://mlslmedia.azureedge.net/property/MLSL/81801266/e91e4bd0b029457ca3de8dd457f9fa8b/2/1", "caption": "" }, "displayorder": 1, "url": "https://mlslmedia.azureedge.net/property/MLSL/81801266/e91e4bd0b029457ca3de8dd457f9fa8b/2/2", "caption": "" }, "displayorder": 2, "url": "https://mlslmedia.azureedge.net/property/MLSL/81801266/e91e4bd0b029457ca3de8dd457f9fa8b/2/3", "caption": "" }, "displayorder": 3, "url": "https://mlslmedia.azureedge.net/property/MLSL/81801266/e91e4bd0b029457ca3de8dd457f9fa8b/2/4", "caption": "" }, "displayorder": 4, "url": "https://mlslmedia.azureedge.net/property/MLSL/81801266/e91e4bd0b029457ca3de8dd457f9fa8b/2/5", "caption": "" }, "displayorder": 5, "url": "https://mlslmedia.azureedge.net/property/MLSL/81801266/e91e4bd0b029457ca3de8dd457f9fa8b/2/6", "caption": "" }, "displayorder": 6, "url": "https://mlslmedia.azureedge.net/property/MLSL/81801266/e91e4bd0b029457ca3de8dd457f9fa8b/2/7", "caption": "" }, "displayorder": 7, "url": "https://mlslmedia.azureedge.net/property/MLSL/81801266/e91e4bd0b029457ca3de8dd457f9fa8b/2/8", "caption": "" }, "displayorder": 8, "url": "https://mlslmedia.azureedge.net/property/MLSL/81801266/e91e4bd0b029457ca3de8dd457f9fa8b/2/9", "caption": "" }, "displayorder": 9, "url": "https://mlslmedia.azureedge.net/property/MLSL/81801266/e91e4bd0b029457ca3de8dd457f9fa8b/2/10", "caption": "" }, "displayorder": 10, "url": "https://mlslmedia.azureedge.net/property/MLSL/81801266/e91e4bd0b029457ca3de8dd457f9fa8b/2/11", "caption": "" }, "displayorder": 11, "url": "https://mlslmedia.azureedge.net/property/MLSL/81801266/e91e4bd0b029457ca3de8dd457f9fa8b/2/12", "caption": "" }, "displayorder": 12, "url": "https://mlslmedia.azureedge.net/property/MLSL/81801266/e91e4bd0b029457ca3de8dd457f9fa8b/2/13", "caption": "" }, "displayorder": 13, "url": "https://mlslmedia.azureedge.net/property/MLSL/81801266/e91e4bd0b029457ca3de8dd457f9fa8b/2/14", "caption": "" }, "displayorder": 14, "url": "https://mlslmedia.azureedge.net/property/MLSL/81801266/e91e4bd0b029457ca3de8dd457f9fa8b/2/15", "caption": "" }, "displayorder": 15, "url": "https://mlslmedia.azureedge.net/property/MLSL/81801266/e91e4bd0b029457ca3de8dd457f9fa8b/2/16", "caption": "" }, "displayorder": 16, "url": "https://mlslmedia.azureedge.net/property/MLSL/81801266/e91e4bd0b029457ca3de8dd457f9fa8b/2/17", "caption": "" }, "displayorder": 17, "url": "https://mlslmedia.azureedge.net/property/MLSL/81801266/e91e4bd0b029457ca3de8dd457f9fa8b/2/18", "caption": "" }, "displayorder": 18, "url": "https://mlslmedia.azureedge.net/property/MLSL/81801266/e91e4bd0b029457ca3de8dd457f9fa8b/2/19", "caption": "" }, "displayorder": 19, "url": "https://mlslmedia.azureedge.net/property/MLSL/81801266/e91e4bd0b029457ca3de8dd457f9fa8b/2/20", "caption": "" }, "displayorder": 20, "url": "https://mlslmedia.azureedge.net/property/MLSL/81801266/e91e4bd0b029457ca3de8dd457f9fa8b/2/21", "caption": "" }, "displayorder": 21, "url": "https://mlslmedia.azureedge.net/property/MLSL/81801266/e91e4bd0b029457ca3de8dd457f9fa8b/2/22", "caption": "" }, "displayorder": 22, "url": "https://mlslmedia.azureedge.net/property/MLSL/81801266/e91e4bd0b029457ca3de8dd457f9fa8b/2/23", "caption": "" }, "displayorder": 23, "url": "https://mlslmedia.azureedge.net/property/MLSL/81801266/e91e4bd0b029457ca3de8dd457f9fa8b/2/24", "caption": "" }, "displayorder": 24, "url": "https://mlslmedia.azureedge.net/property/MLSL/81801266/e91e4bd0b029457ca3de8dd457f9fa8b/2/25", "caption": "" }, "displayorder": 25, "url": "https://mlslmedia.azureedge.net/property/MLSL/81801266/e91e4bd0b029457ca3de8dd457f9fa8b/2/26", "caption": "" }, "displayorder": 26, "url": "https://mlslmedia.azureedge.net/property/MLSL/81801266/e91e4bd0b029457ca3de8dd457f9fa8b/2/27", "caption": "" }, "displayorder": 27, "url": "https://mlslmedia.azureedge.net/property/MLSL/81801266/e91e4bd0b029457ca3de8dd457f9fa8b/2/28", "caption": "" }, "displayorder": 28, "url": "https://mlslmedia.azureedge.net/property/MLSL/81801266/e91e4bd0b029457ca3de8dd457f9fa8b/2/29", "caption": "" }, "displayorder": 29, "url": "https://mlslmedia.azureedge.net/property/MLSL/81801266/e91e4bd0b029457ca3de8dd457f9fa8b/2/30", "caption": "" }, "displayorder": 30, "url": "https://mlslmedia.azureedge.net/property/MLSL/81801266/e91e4bd0b029457ca3de8dd457f9fa8b/2/31", "caption": "" }, "displayorder": 31, "url": "https://mlslmedia.azureedge.net/property/MLSL/81801266/e91e4bd0b029457ca3de8dd457f9fa8b/2/32", "caption": "" }, "displayorder": 32, "url": "https://mlslmedia.azureedge.net/property/MLSL/81801266/e91e4bd0b029457ca3de8dd457f9fa8b/2/33", "caption": "" }, "displayorder": 33, "url": "https://mlslmedia.azureedge.net/property/MLSL/81801266/e91e4bd0b029457ca3de8dd457f9fa8b/2/34", "caption": "" }, "displayorder": 34, "url": "https://mlslmedia.azureedge.net/property/MLSL/81801266/e91e4bd0b029457ca3de8dd457f9fa8b/2/35", "caption": "" }, "displayorder": 35, "url": "https://mlslmedia.azureedge.net/property/MLSL/81801266/e91e4bd0b029457ca3de8dd457f9fa8b/2/36", "caption": "" }, "displayorder": 36, "url": "https://mlslmedia.azureedge.net/property/MLSL/81801266/e91e4bd0b029457ca3de8dd457f9fa8b/2/37", "caption": "" }, "displayorder": 37, "url": "https://mlslmedia.azureedge.net/property/MLSL/81801266/e91e4bd0b029457ca3de8dd457f9fa8b/2/38", "caption": "" }, "displayorder": 38, "url": "https://mlslmedia.azureedge.net/property/MLSL/81801266/e91e4bd0b029457ca3de8dd457f9fa8b/2/39", "caption": "" }, "displayorder": 39, "url": "https://mlslmedia.azureedge.net/property/MLSL/81801266/e91e4bd0b029457ca3de8dd457f9fa8b/2/40", "caption": "" } ], "agent": { "name": "Rebecca Yen", "phone": "408-768-1478", "email": "rebecca.yen@cbnorcal.com" }, "broker": { "name": "Coldwell Banker Realty", "phone": "", "email": "" } }; ]]>
10101 Imperial Avenue
CUPERTINO, CA 95014

Click here for map
Residential Home
$2,268,000
2,387 Sq Feet
3 Bedrooms
2 Bathrooms
1 Partial Bath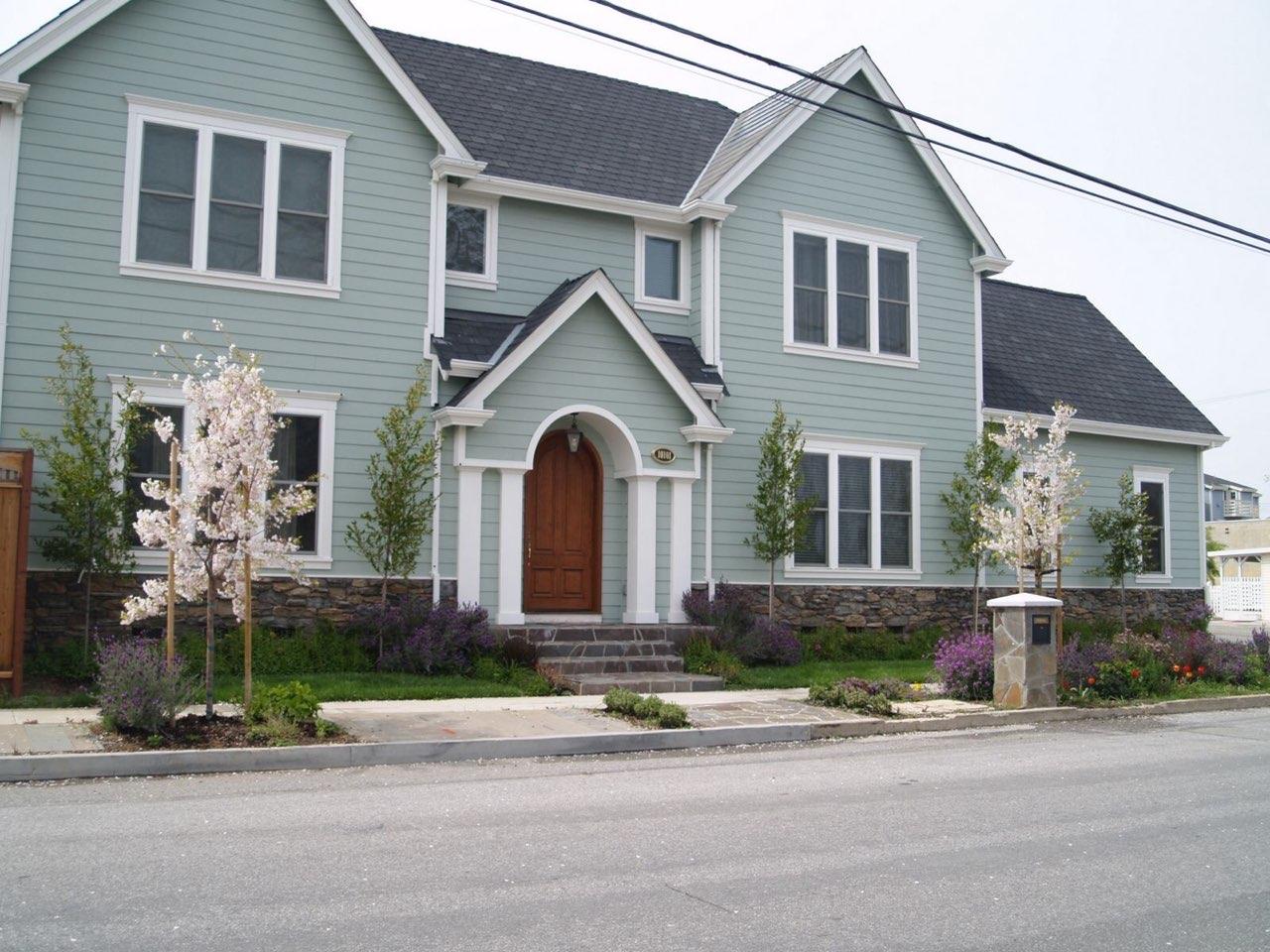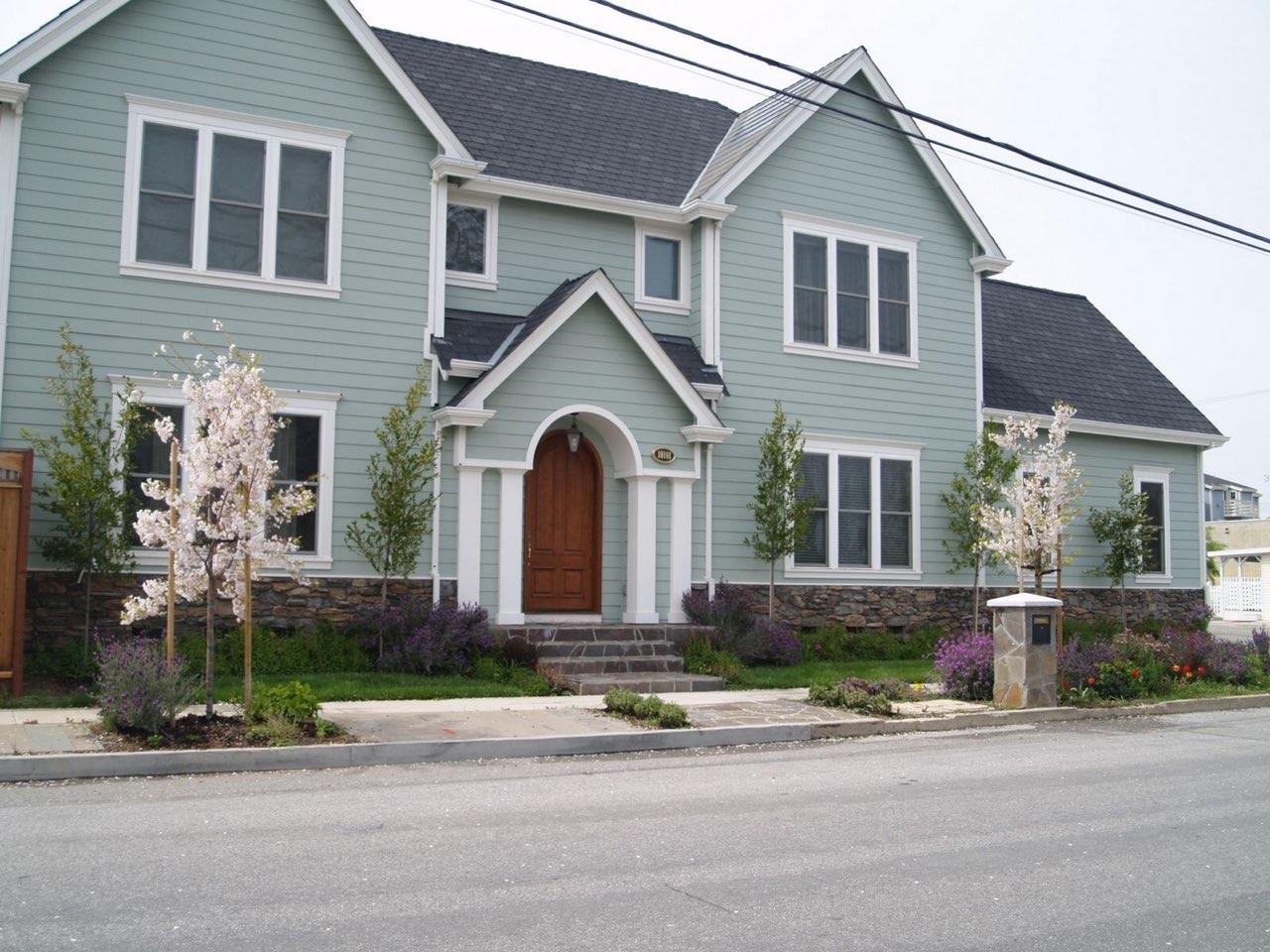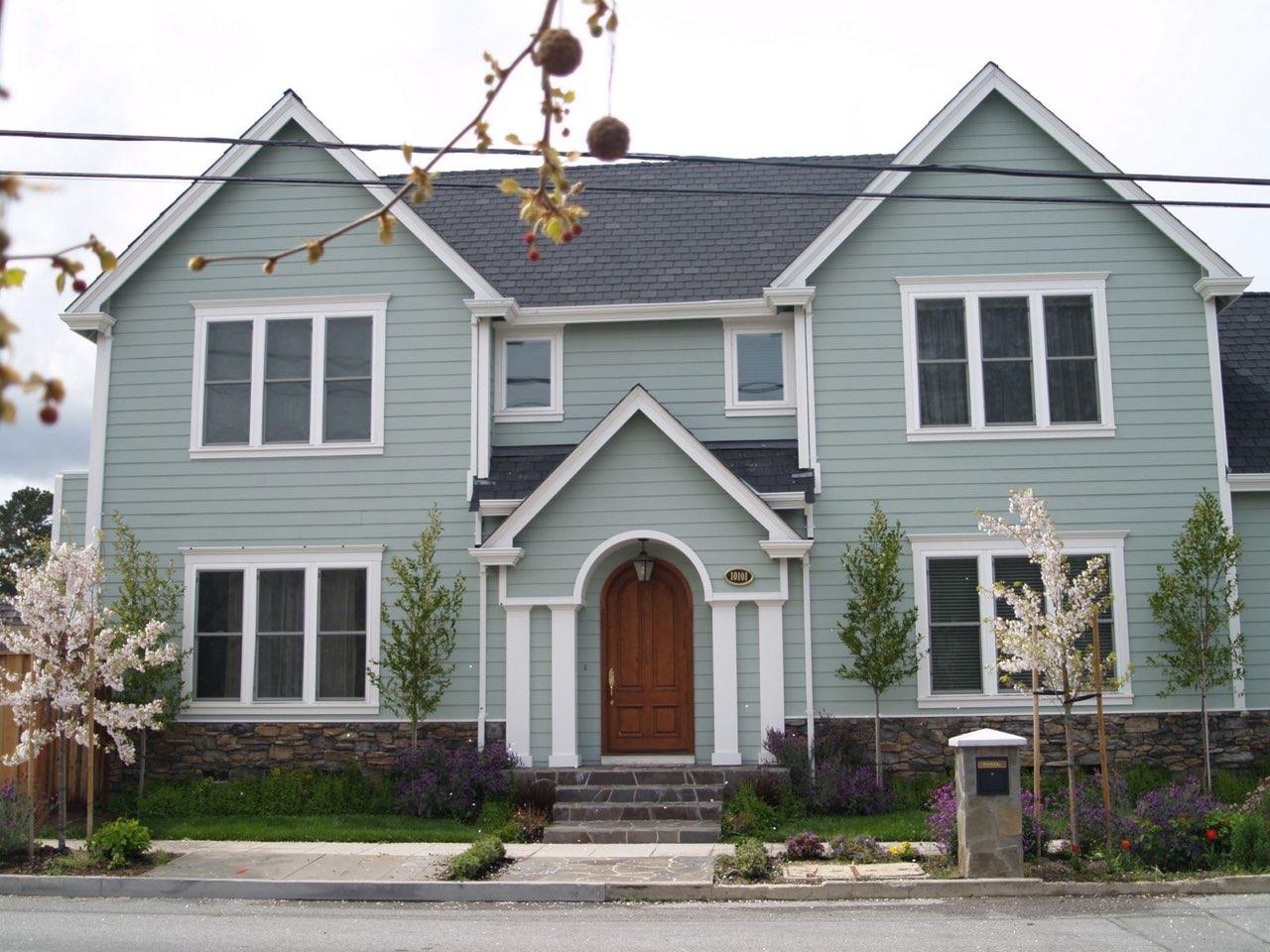 Listed by Rebecca Yen of Coldwell Banker Realty
DRE# 01712606
Details:
Lot Sq Feet:
3,000
Fireplaces:
1
HOA?
No
Bank Owned?
No
Status:
Withdrawn
Remarks:
Gorgeous East facing custom home built in 2005 with 10FT ceiling & large bright windows throughout! An open & bright floor plan that features a gourmet kitchen with rich wood cabinets, granite countertops & island, radiant heating floors throughout, hardwood floors, indoor laundry, efficient solar shingles results in a low electricity bill. Additional bonus room attached to master suite can serve as an additional bedroom or home office. Finish garage has epoxy flooring & loads of storage is perfect for kid playroom. Sunny living room with fireplace. 2 large french doors access to a patio, enjoy fresh fruit from the mature apple, cherry, peach, guava, plumtrees planted in the backyard garden surrounding a beautiful, paved seating area. Conveniently situated close to major freeways for an easy commute but tucked away in a quiet, beautiful West Cupertino neighborhood. Top Cupertino Schools. Virtual Open House: Aug. 8th 1:00Pm-2:00Pm Via the link: https://us02web.zoom.us/j/85650220093
There are currently no open houses for this property. Please contact
Rebecca Yen
to schedule an appointment.