<![CDATA[ var dwellicious_data = { "address": "2536 Wickham Place ", "city": "SANTA CLARA", "state": "CA", "zip": "95051", "zip4": "", "area": "", "subdivision": "", "county": "", "price": "998000", "beds": "3", "baths": "2", "sqft": "1334", "lotsize": "1578", "yearbuilt": "1972-01-01", "proptype": "Residential", "mlsnum": "ML81802611", "active": true, "remarks": "Welcome Home to this South Park Beauty. Stunning modern 3-bedroom end unit townhouse with inviting vibrant natural light,vaulted ceilings& very open floorplan including a loft style master retreat that looks onto a peaceful greenbelt.This desirable home provides a wood burning fireplace,dual pane windows,updated kitchen with pullout pantry,gorgeous finishes,granite counters,breakfast bar,new flooring throughout,fresh paint,updated bathrooms,new heaters& remote-controlled ceiling fans in every room.The attached two car finished garage hosts the laundry area& extra storage with more under the stairs.The quaint private back patio is perfect for outdoor entertaining while among some of South Park's nearly 1100trees.The complex provides a community swimming pool& clubhouse,low HOA fees &Santa Clara Utilities.Easy access to Highway101,Central Expressway,San Jose MIneta Airport,Caltrain,shopping,dining,Levis Stadium &walking distance to Everett N. Eddie Souza Dog Park& SanTomas Aquino Trail.", "photos": [ { "displayorder": 0, "url": "https://mlslmedia.azureedge.net/property/MLSL/81802611/7c162ce443574b0a9bb08b0f748b7969/2/1", "caption": "" }, "displayorder": 1, "url": "https://mlslmedia.azureedge.net/property/MLSL/81802611/7c162ce443574b0a9bb08b0f748b7969/2/2", "caption": "" }, "displayorder": 2, "url": "https://mlslmedia.azureedge.net/property/MLSL/81802611/7c162ce443574b0a9bb08b0f748b7969/2/3", "caption": "" }, "displayorder": 3, "url": "https://mlslmedia.azureedge.net/property/MLSL/81802611/7c162ce443574b0a9bb08b0f748b7969/2/4", "caption": "" }, "displayorder": 4, "url": "https://mlslmedia.azureedge.net/property/MLSL/81802611/7c162ce443574b0a9bb08b0f748b7969/2/5", "caption": "" }, "displayorder": 5, "url": "https://mlslmedia.azureedge.net/property/MLSL/81802611/7c162ce443574b0a9bb08b0f748b7969/2/6", "caption": "" }, "displayorder": 6, "url": "https://mlslmedia.azureedge.net/property/MLSL/81802611/7c162ce443574b0a9bb08b0f748b7969/2/7", "caption": "" }, "displayorder": 7, "url": "https://mlslmedia.azureedge.net/property/MLSL/81802611/7c162ce443574b0a9bb08b0f748b7969/2/8", "caption": "" }, "displayorder": 8, "url": "https://mlslmedia.azureedge.net/property/MLSL/81802611/7c162ce443574b0a9bb08b0f748b7969/2/9", "caption": "" }, "displayorder": 9, "url": "https://mlslmedia.azureedge.net/property/MLSL/81802611/7c162ce443574b0a9bb08b0f748b7969/2/10", "caption": "" }, "displayorder": 10, "url": "https://mlslmedia.azureedge.net/property/MLSL/81802611/7c162ce443574b0a9bb08b0f748b7969/2/11", "caption": "" }, "displayorder": 11, "url": "https://mlslmedia.azureedge.net/property/MLSL/81802611/7c162ce443574b0a9bb08b0f748b7969/2/12", "caption": "" }, "displayorder": 12, "url": "https://mlslmedia.azureedge.net/property/MLSL/81802611/7c162ce443574b0a9bb08b0f748b7969/2/13", "caption": "" }, "displayorder": 13, "url": "https://mlslmedia.azureedge.net/property/MLSL/81802611/7c162ce443574b0a9bb08b0f748b7969/2/14", "caption": "" }, "displayorder": 14, "url": "https://mlslmedia.azureedge.net/property/MLSL/81802611/7c162ce443574b0a9bb08b0f748b7969/2/15", "caption": "" }, "displayorder": 15, "url": "https://mlslmedia.azureedge.net/property/MLSL/81802611/7c162ce443574b0a9bb08b0f748b7969/2/16", "caption": "" }, "displayorder": 16, "url": "https://mlslmedia.azureedge.net/property/MLSL/81802611/7c162ce443574b0a9bb08b0f748b7969/2/17", "caption": "" }, "displayorder": 17, "url": "https://mlslmedia.azureedge.net/property/MLSL/81802611/7c162ce443574b0a9bb08b0f748b7969/2/18", "caption": "" }, "displayorder": 18, "url": "https://mlslmedia.azureedge.net/property/MLSL/81802611/7c162ce443574b0a9bb08b0f748b7969/2/19", "caption": "" }, "displayorder": 19, "url": "https://mlslmedia.azureedge.net/property/MLSL/81802611/7c162ce443574b0a9bb08b0f748b7969/2/20", "caption": "" }, "displayorder": 20, "url": "https://mlslmedia.azureedge.net/property/MLSL/81802611/7c162ce443574b0a9bb08b0f748b7969/2/21", "caption": "" }, "displayorder": 21, "url": "https://mlslmedia.azureedge.net/property/MLSL/81802611/7c162ce443574b0a9bb08b0f748b7969/2/22", "caption": "" }, "displayorder": 22, "url": "https://mlslmedia.azureedge.net/property/MLSL/81802611/7c162ce443574b0a9bb08b0f748b7969/2/23", "caption": "" }, "displayorder": 23, "url": "https://mlslmedia.azureedge.net/property/MLSL/81802611/7c162ce443574b0a9bb08b0f748b7969/2/24", "caption": "" }, "displayorder": 24, "url": "https://mlslmedia.azureedge.net/property/MLSL/81802611/7c162ce443574b0a9bb08b0f748b7969/2/25", "caption": "" }, "displayorder": 25, "url": "https://mlslmedia.azureedge.net/property/MLSL/81802611/7c162ce443574b0a9bb08b0f748b7969/2/26", "caption": "" }, "displayorder": 26, "url": "https://mlslmedia.azureedge.net/property/MLSL/81802611/7c162ce443574b0a9bb08b0f748b7969/2/27", "caption": "" }, "displayorder": 27, "url": "https://mlslmedia.azureedge.net/property/MLSL/81802611/7c162ce443574b0a9bb08b0f748b7969/2/28", "caption": "" }, "displayorder": 28, "url": "https://mlslmedia.azureedge.net/property/MLSL/81802611/7c162ce443574b0a9bb08b0f748b7969/2/29", "caption": "" }, "displayorder": 29, "url": "https://mlslmedia.azureedge.net/property/MLSL/81802611/7c162ce443574b0a9bb08b0f748b7969/2/30", "caption": "" } ], "agent": { "name": "Rebecca Joy Selden", "phone": "408-510-0855", "email": "mobilehomes2mansions@gmail.com" }, "broker": { "name": "Donata Realty", "phone": "", "email": "" } }; ]]>
2536 Wickham Place
SANTA CLARA, CA 95051

Click here for map
Townhouse
$998,000
1,334 Sq Feet
3 Bedrooms
2 Bathrooms
1 Partial Bath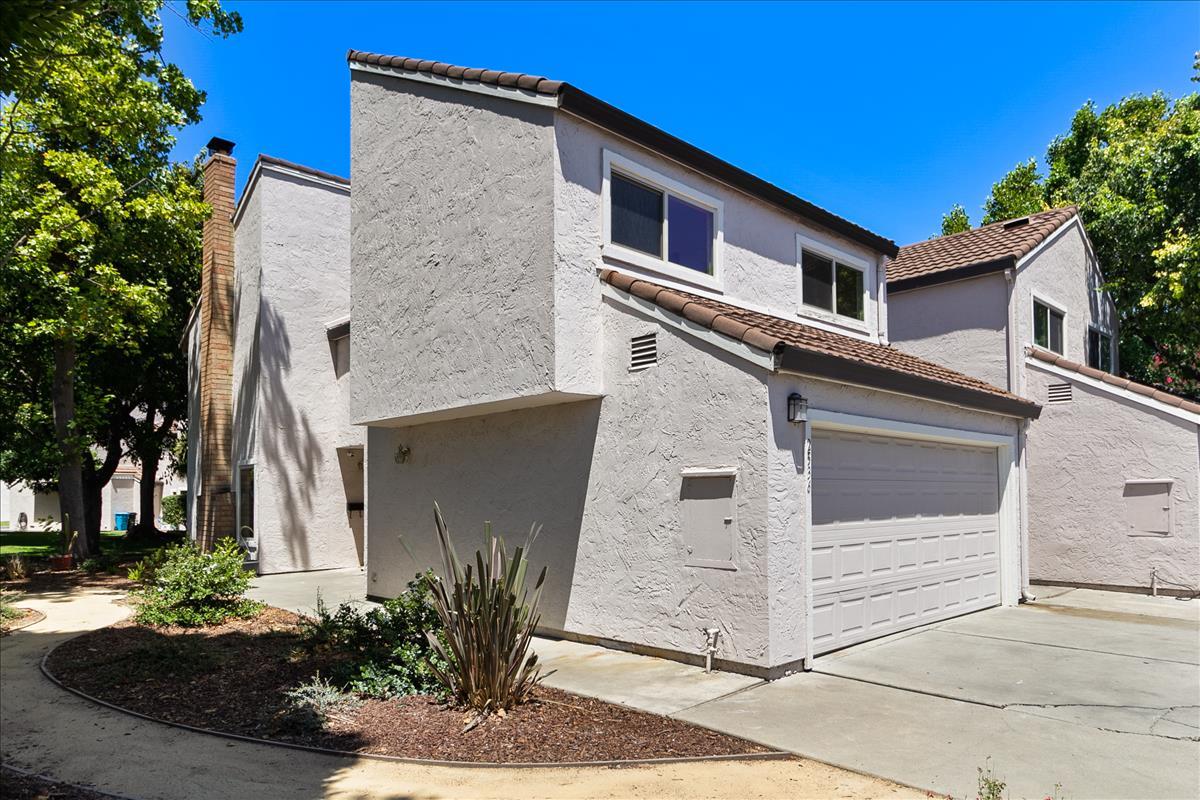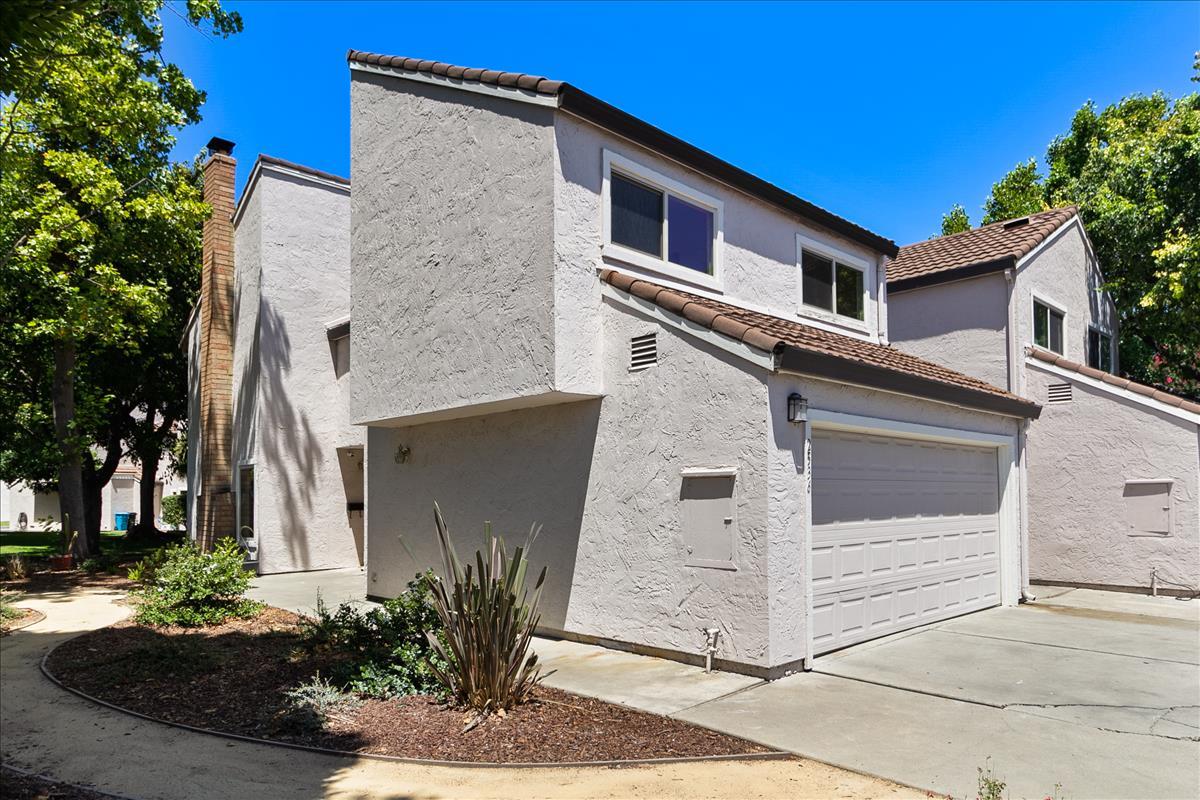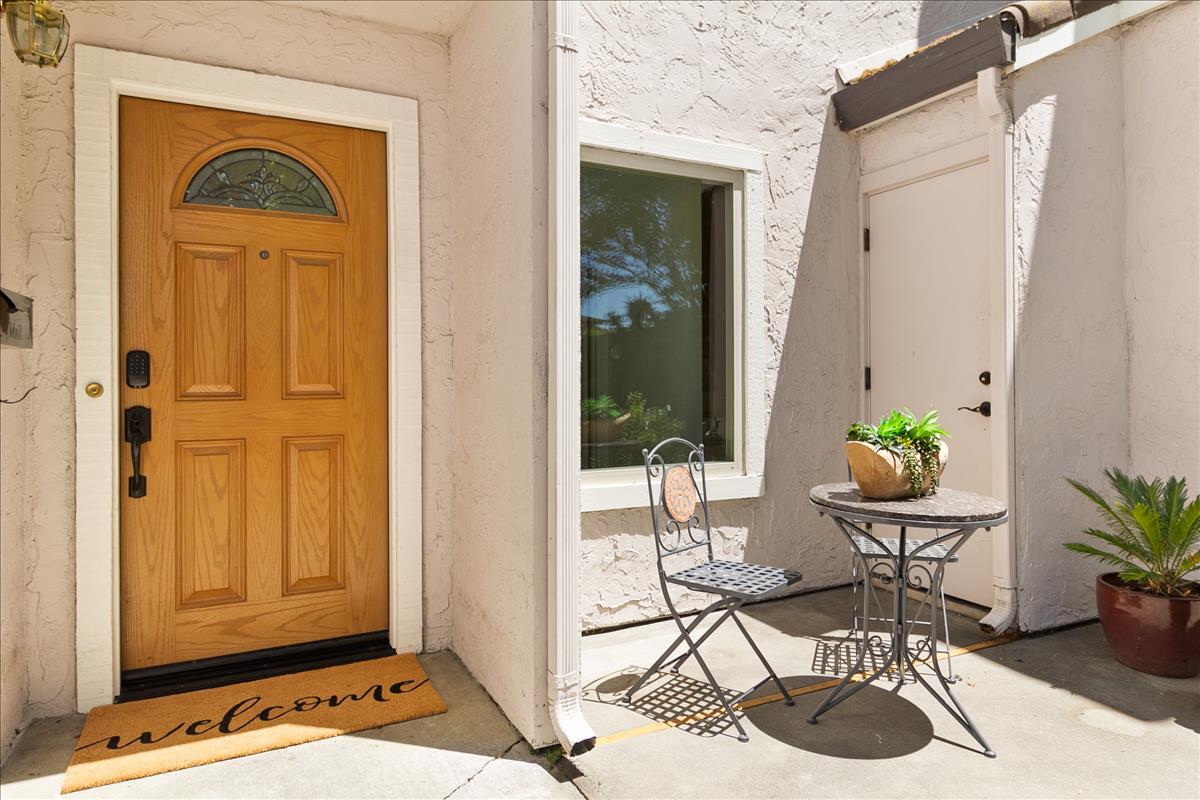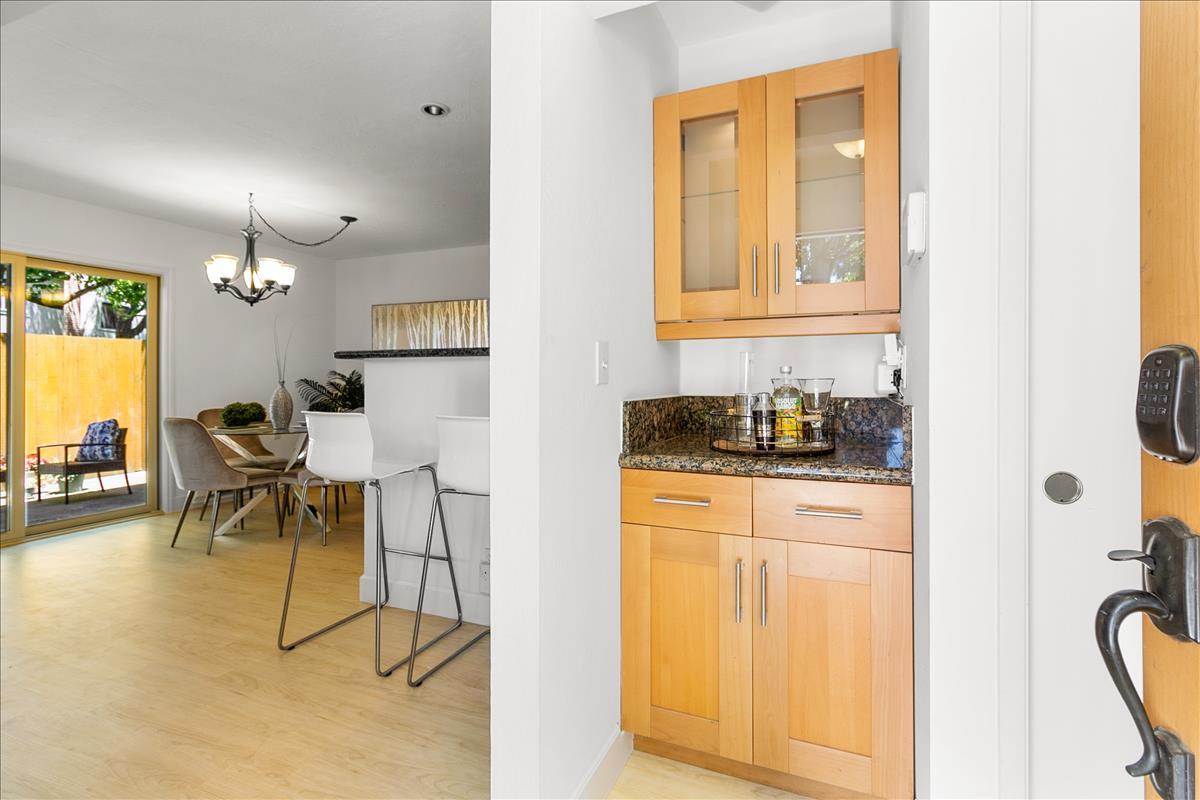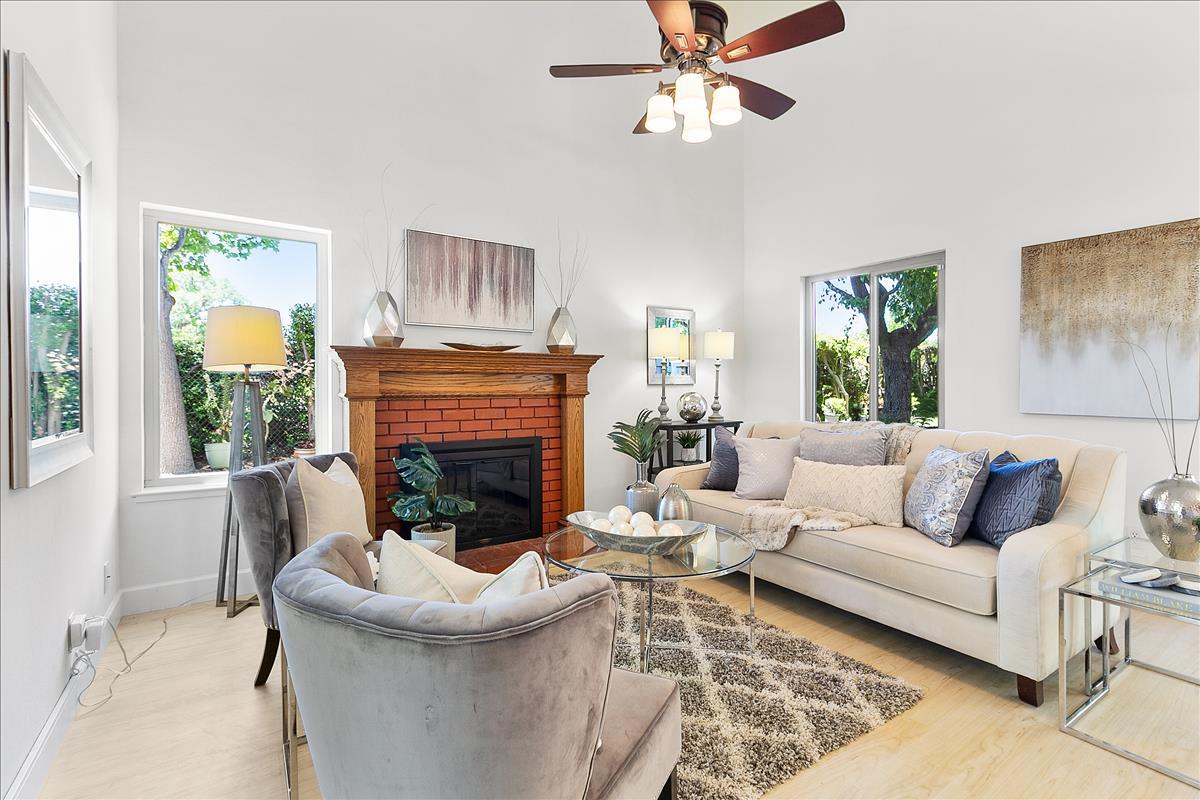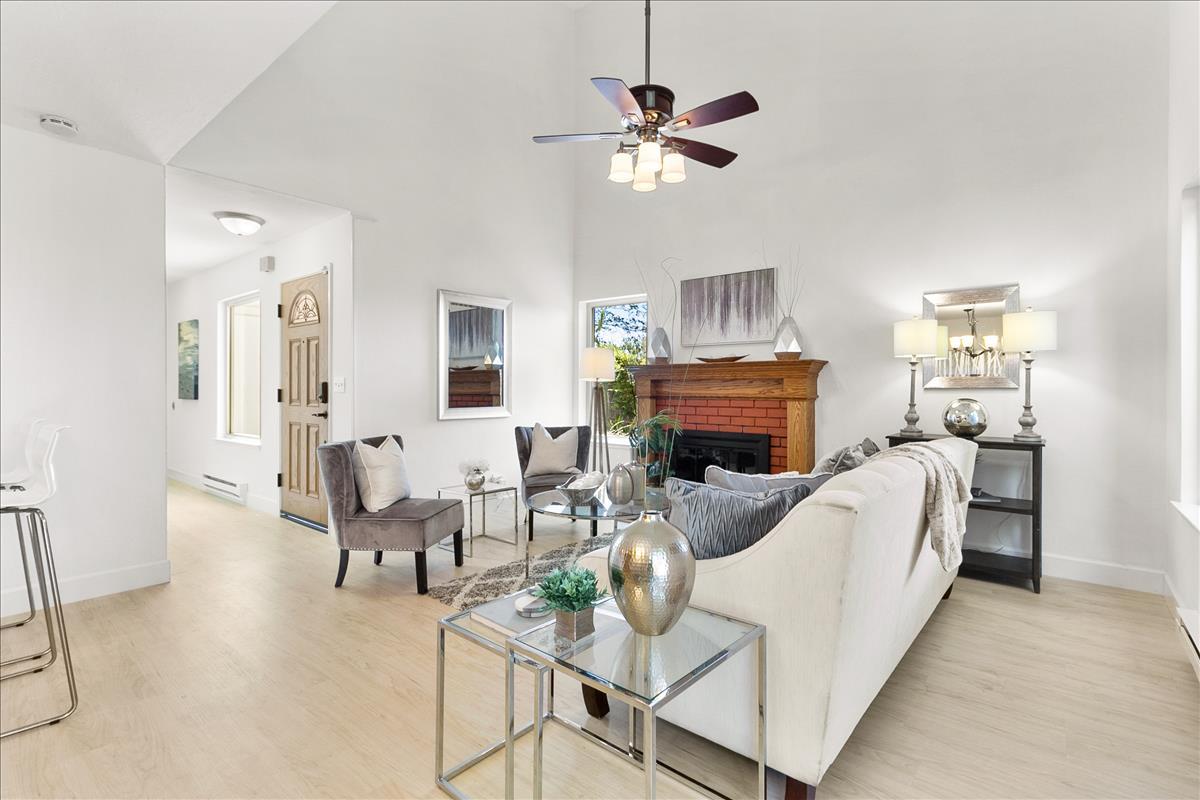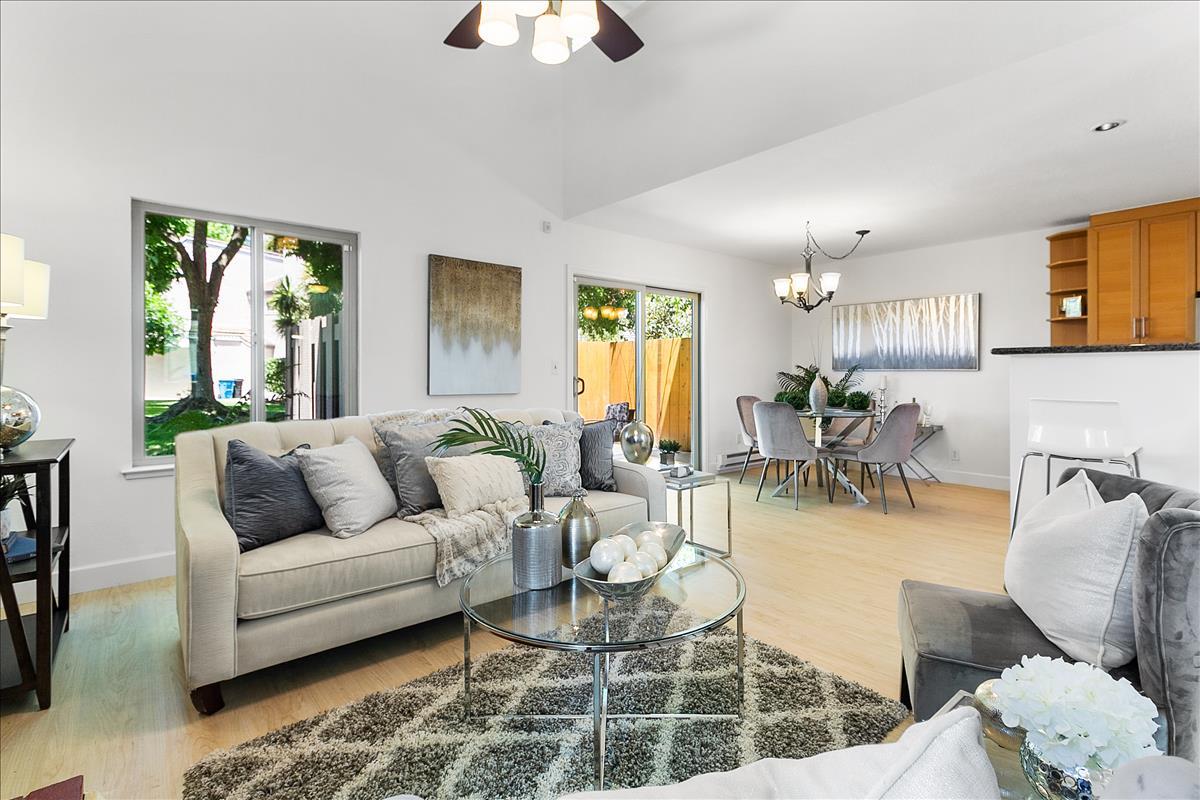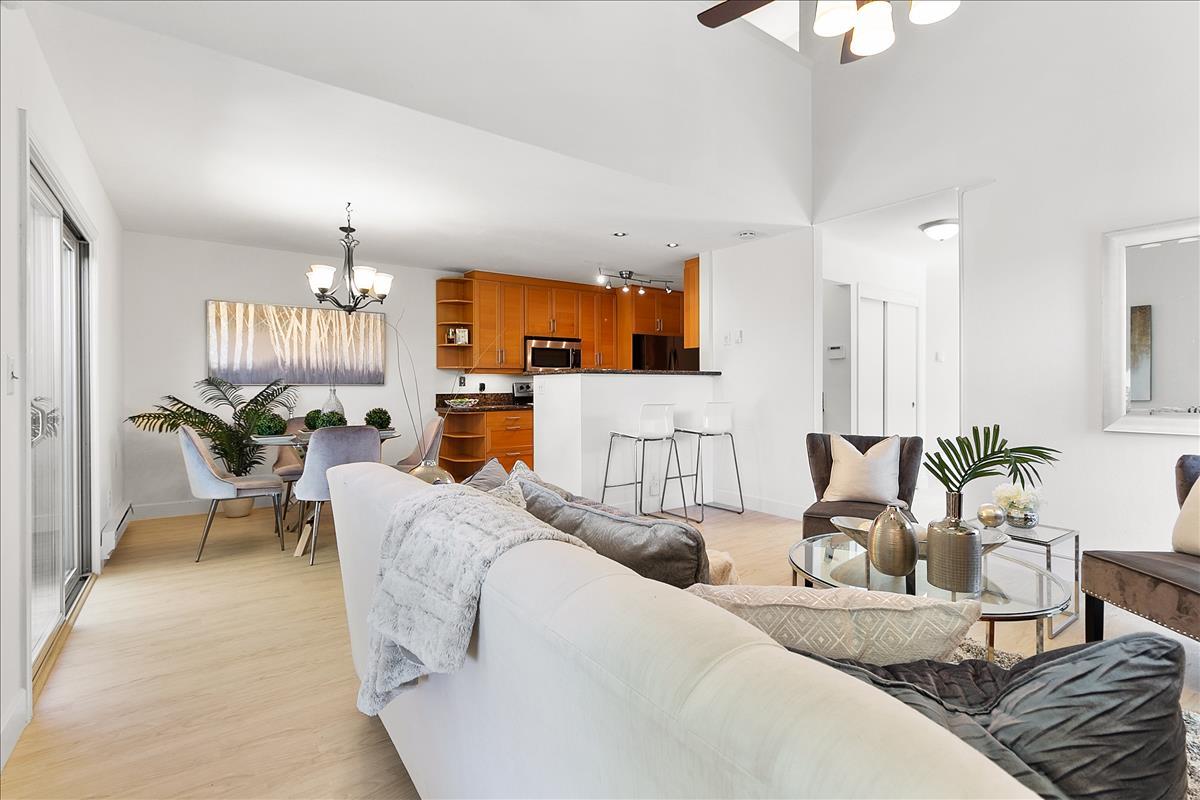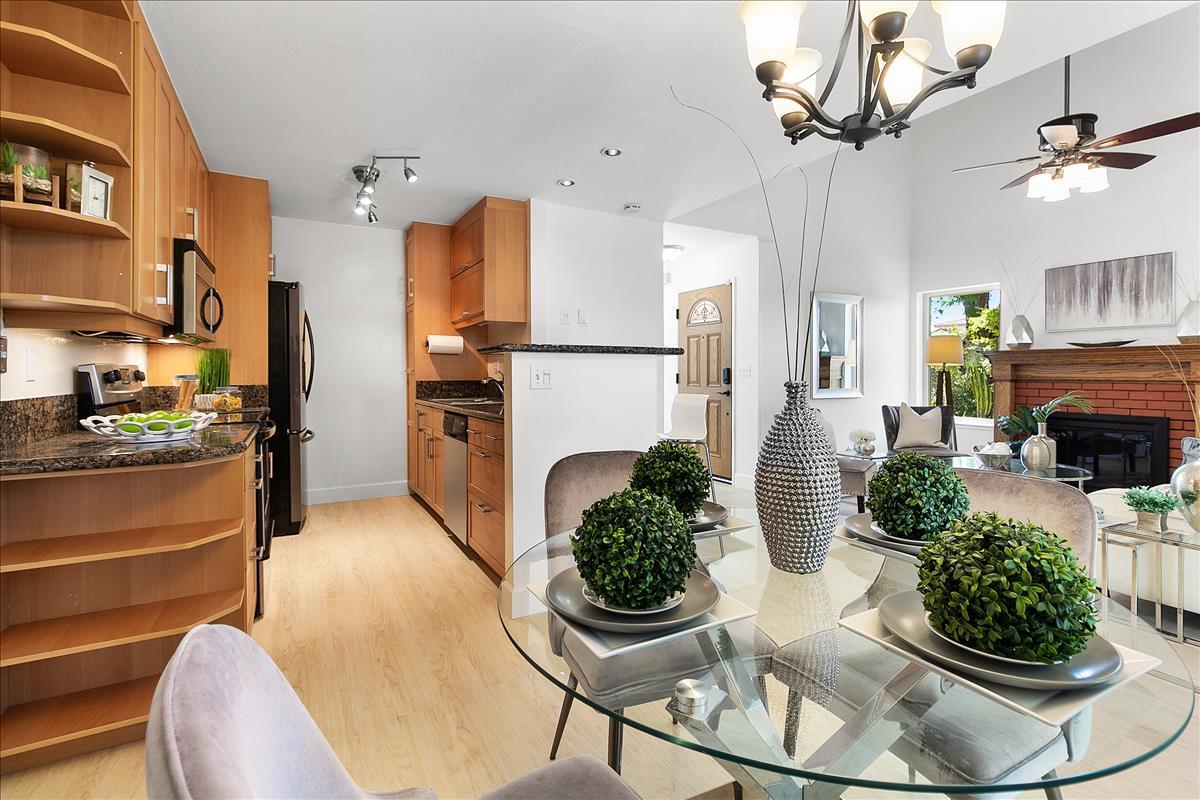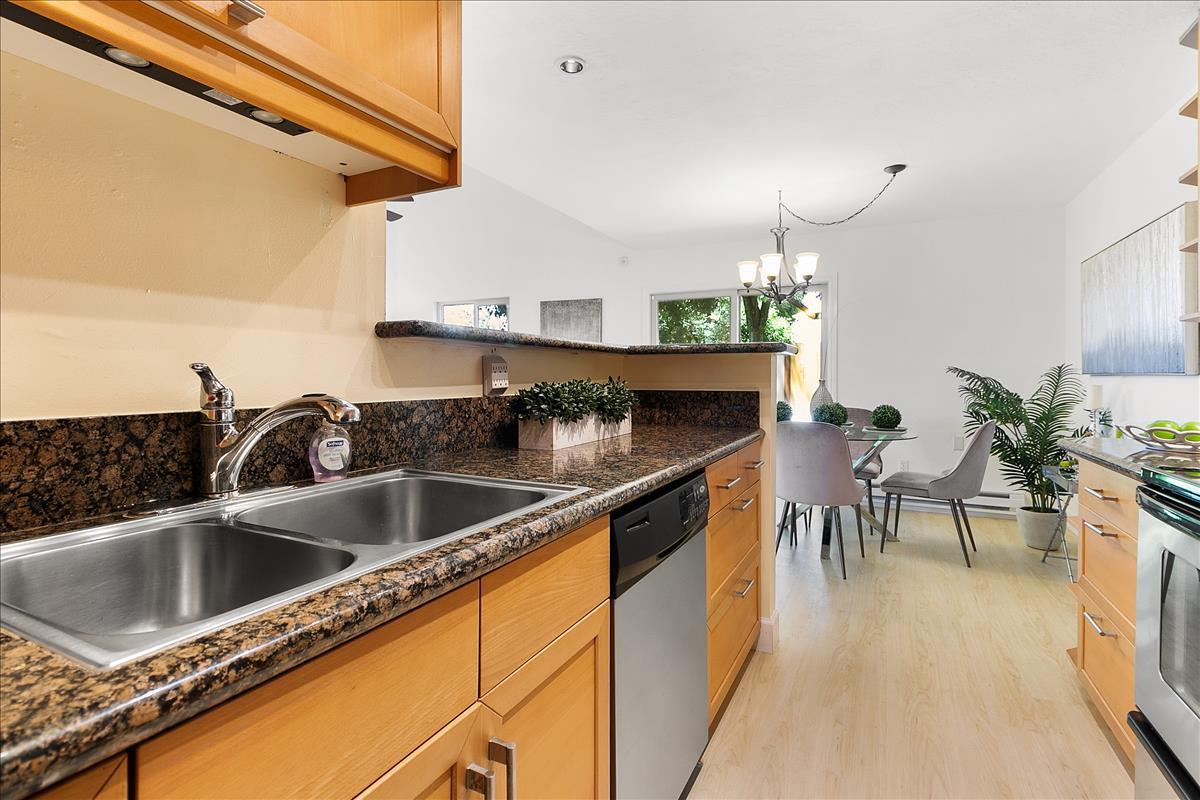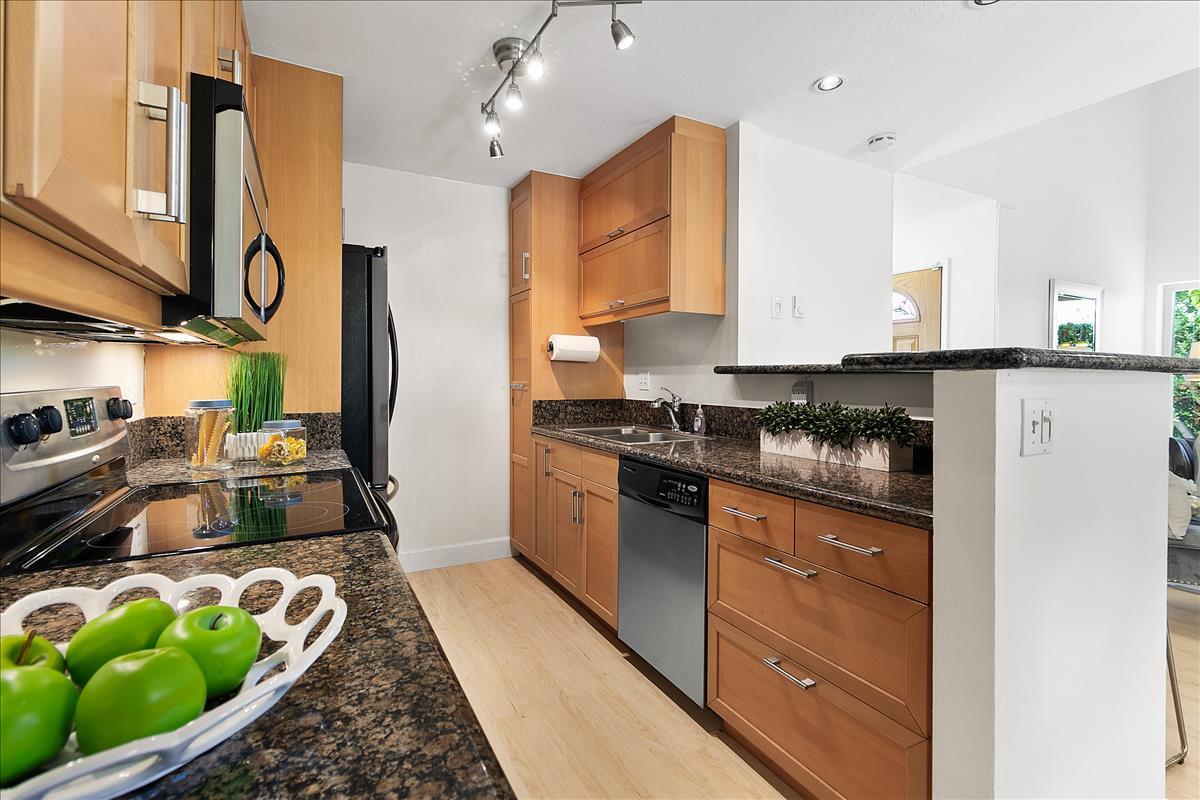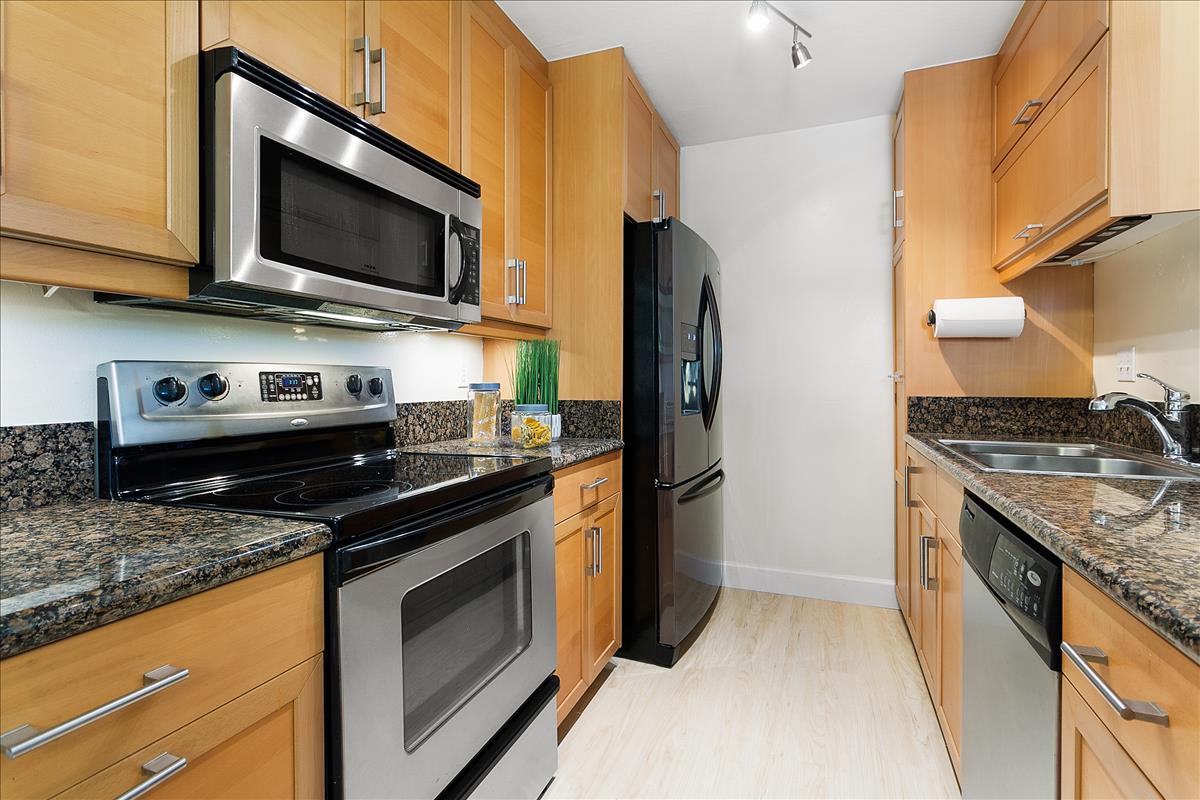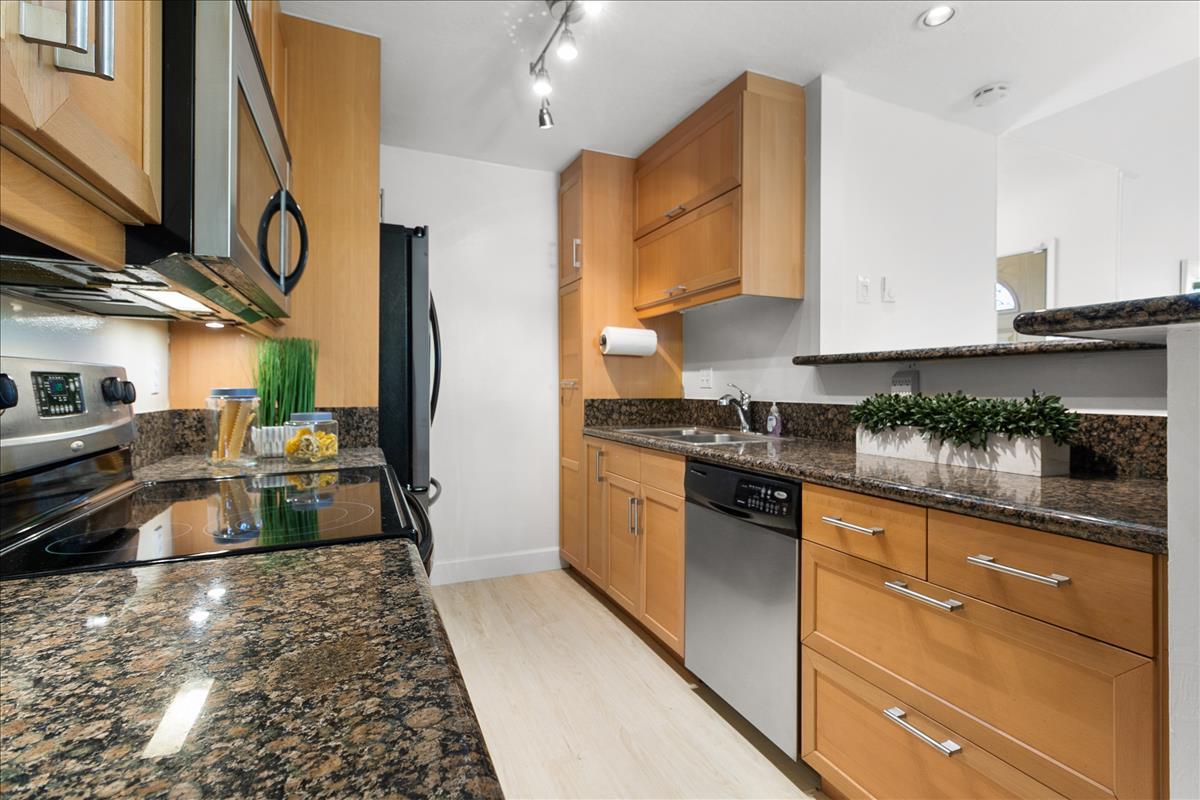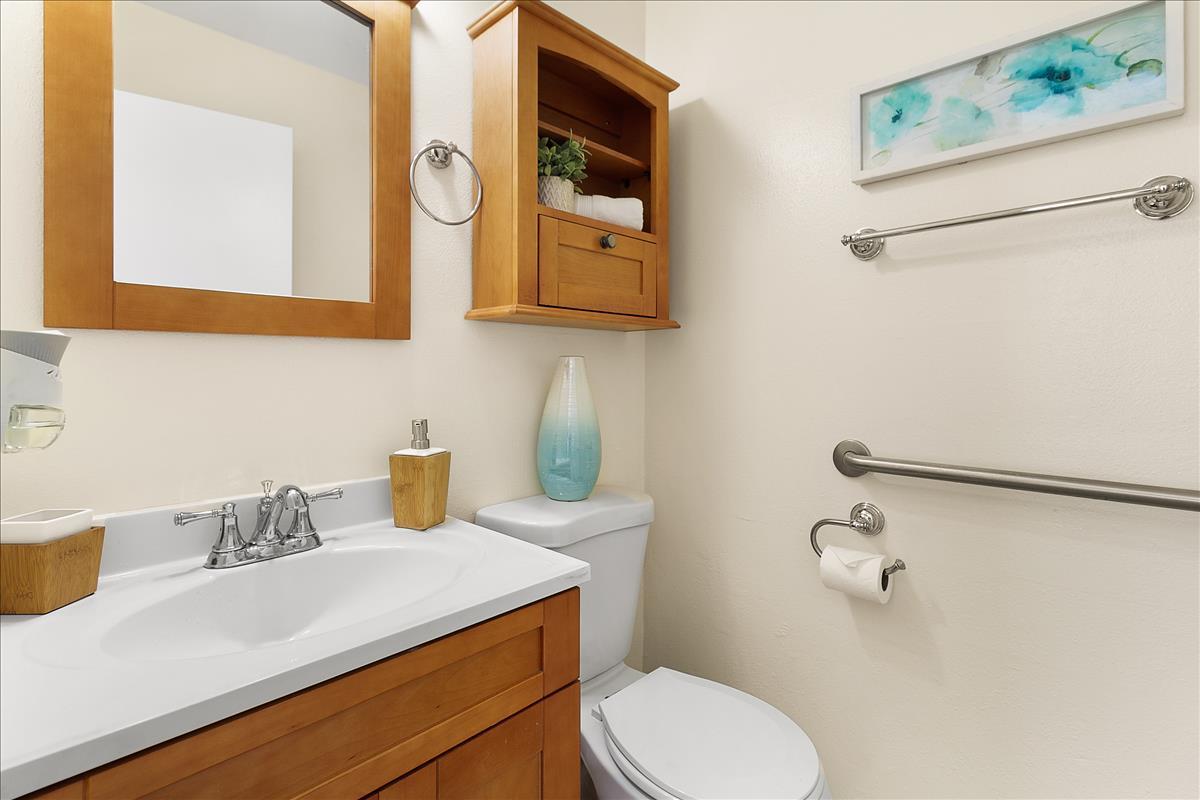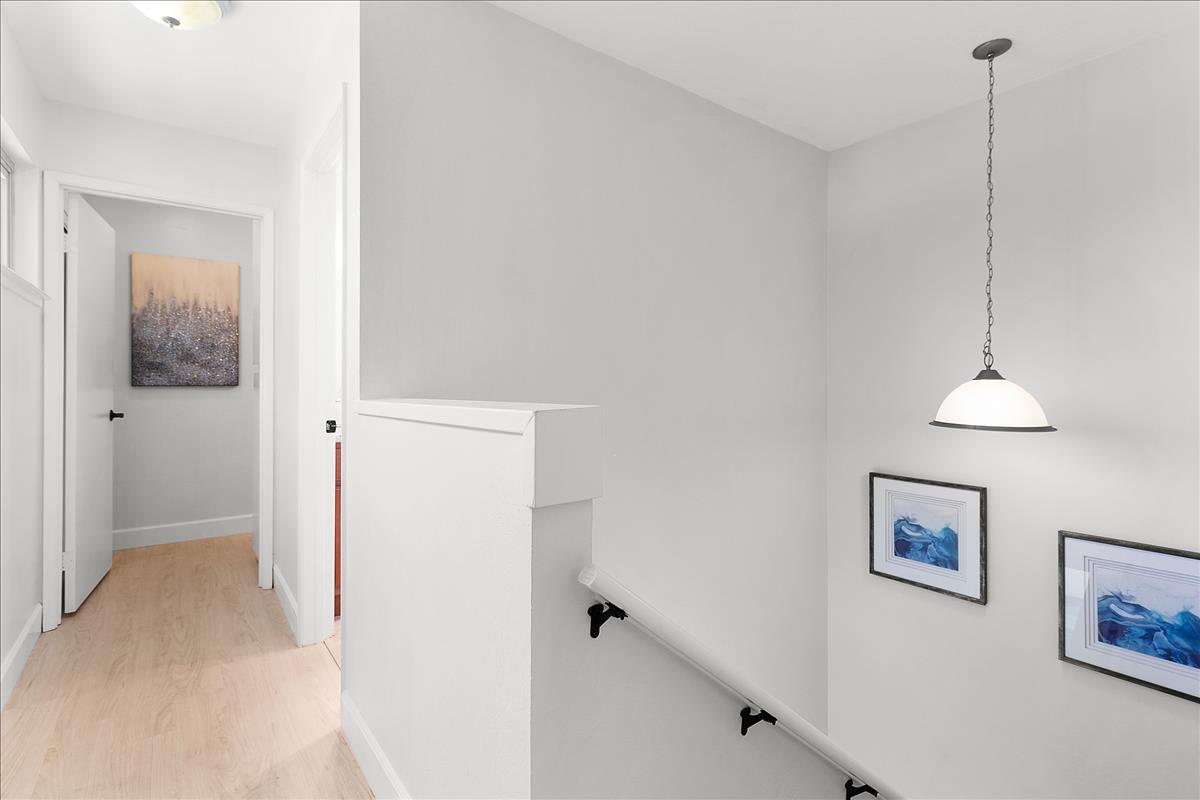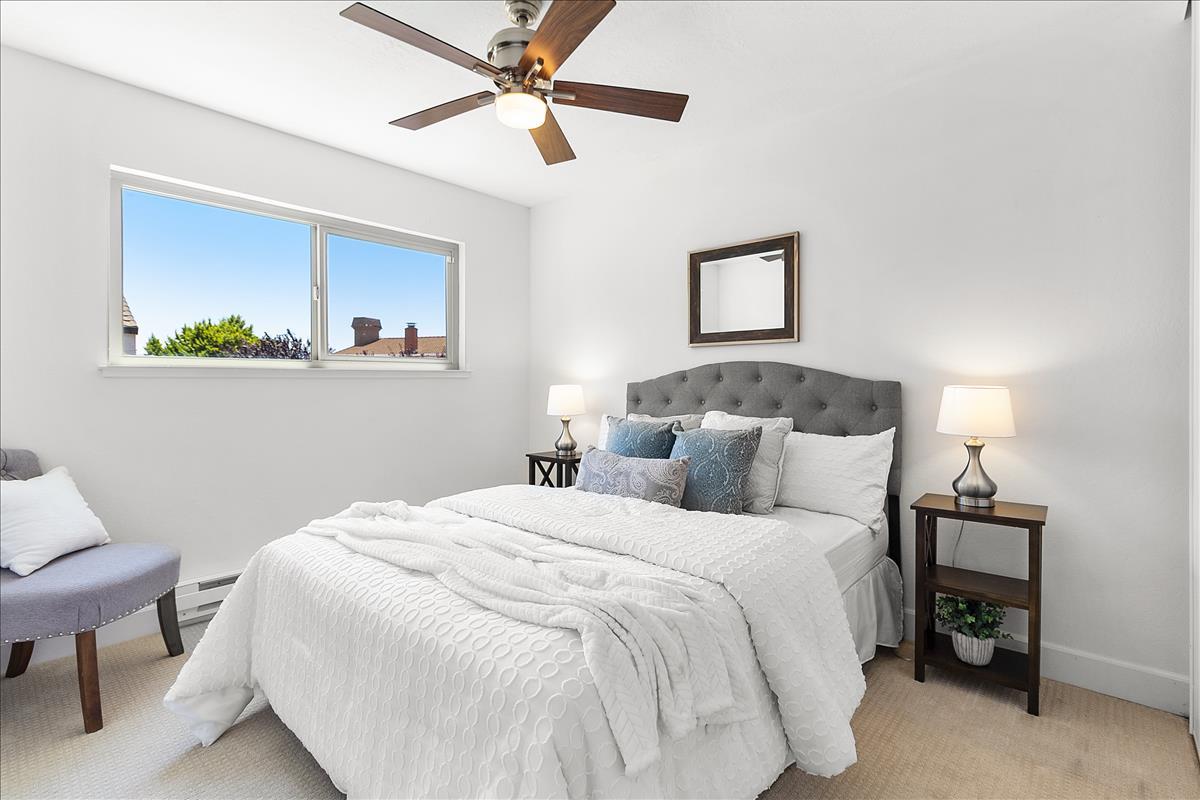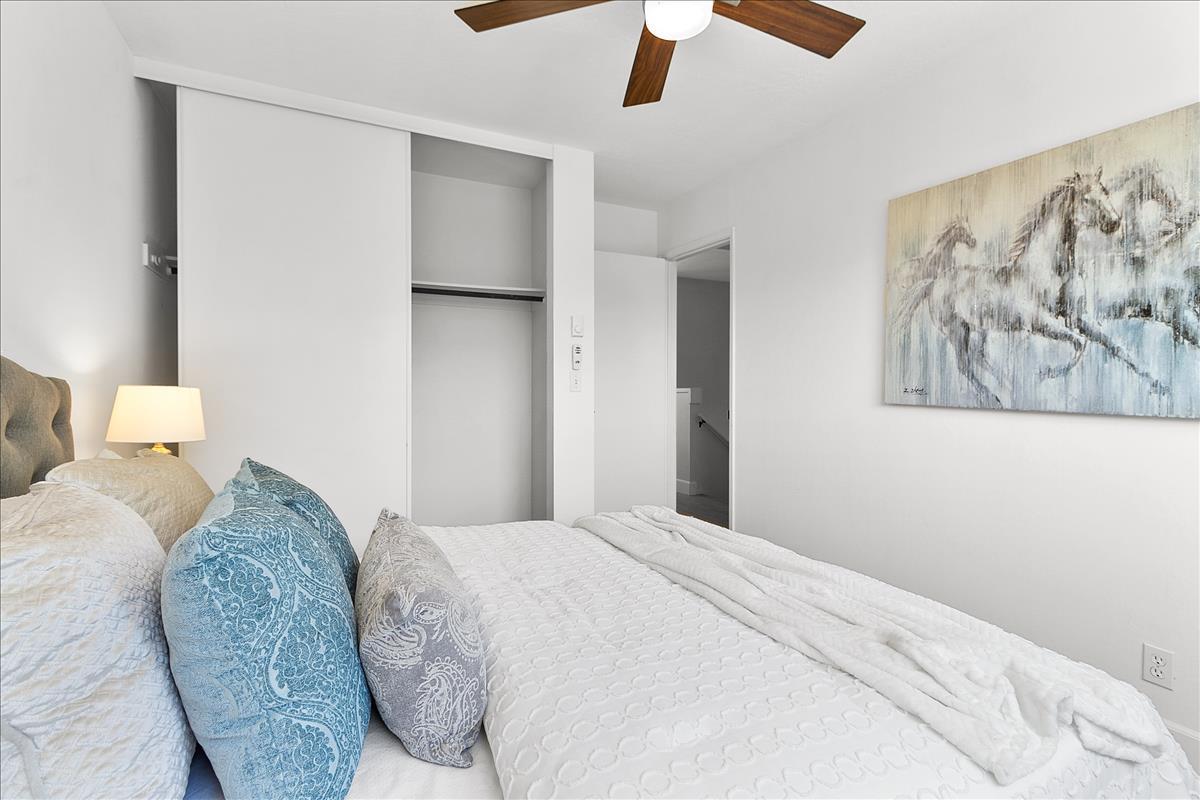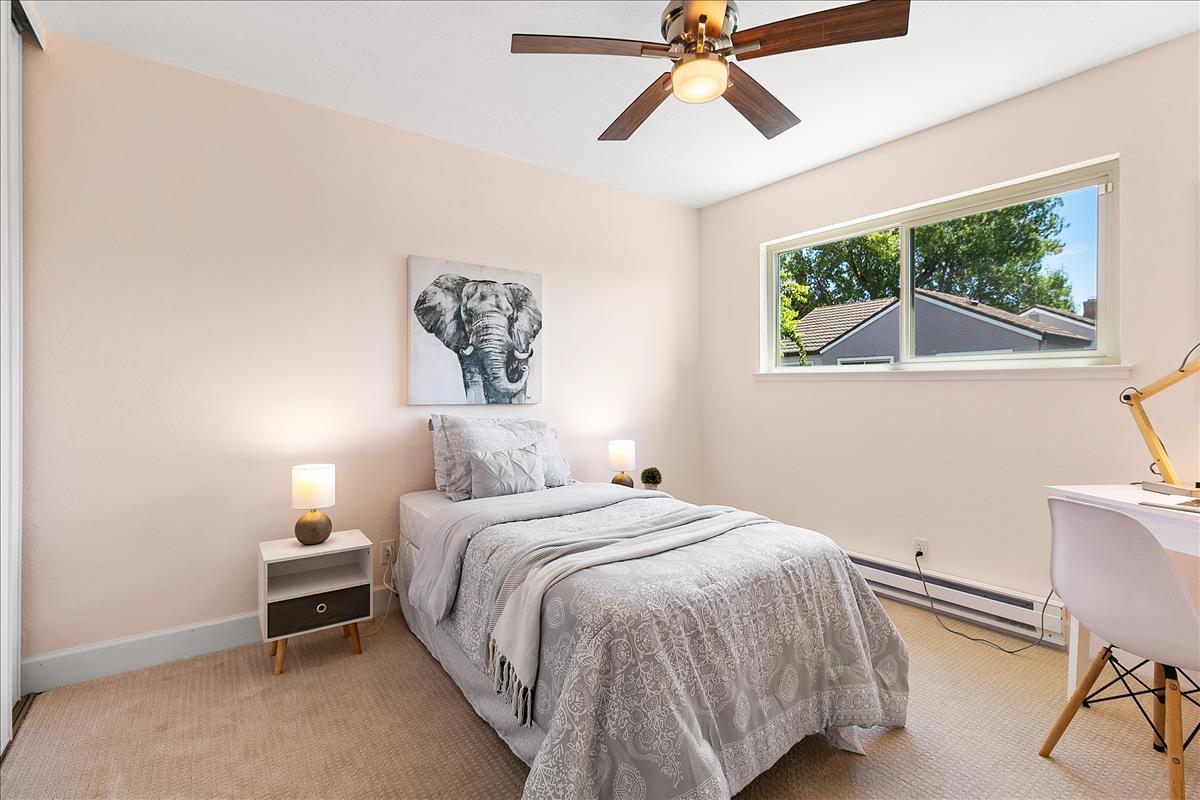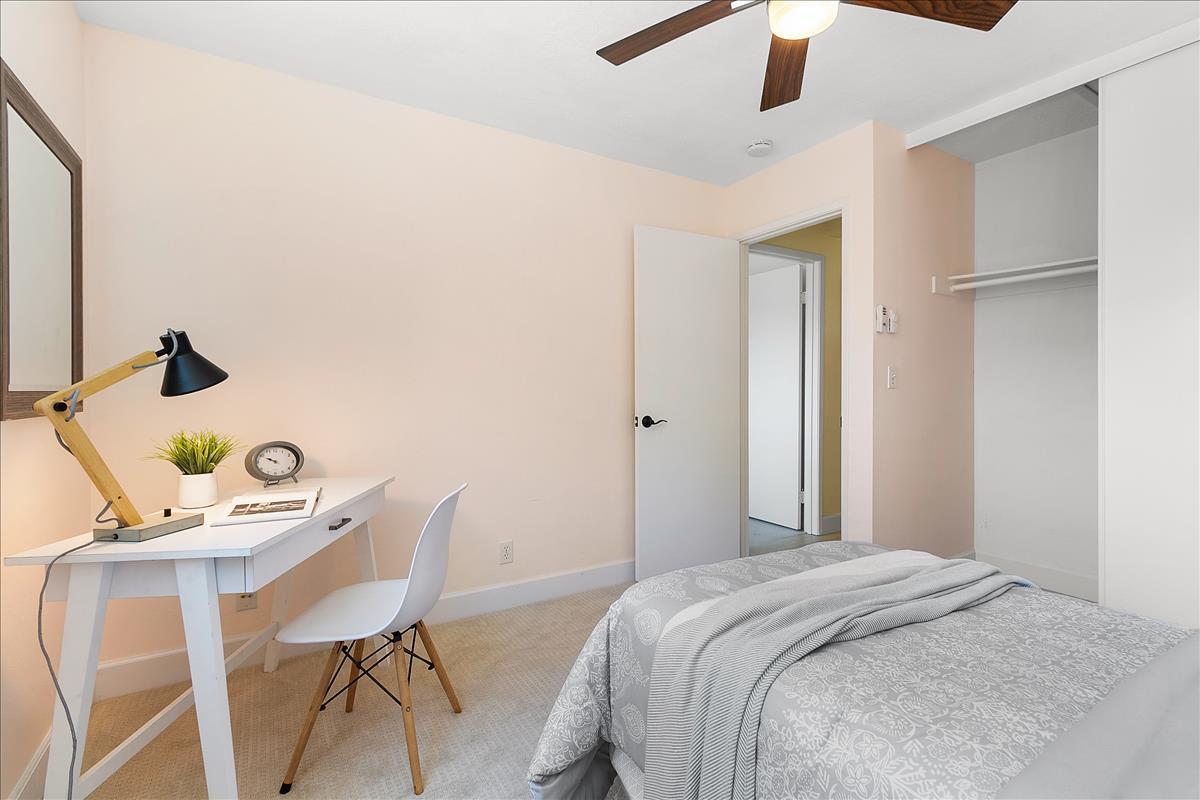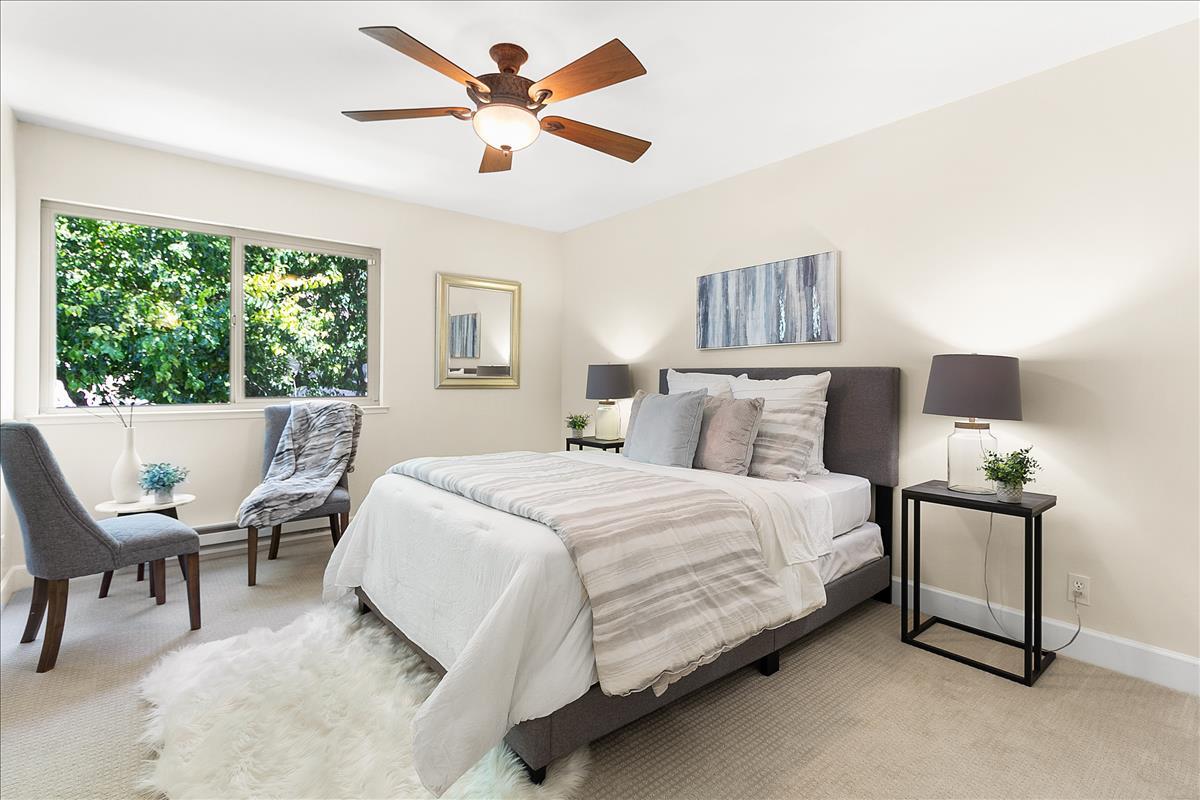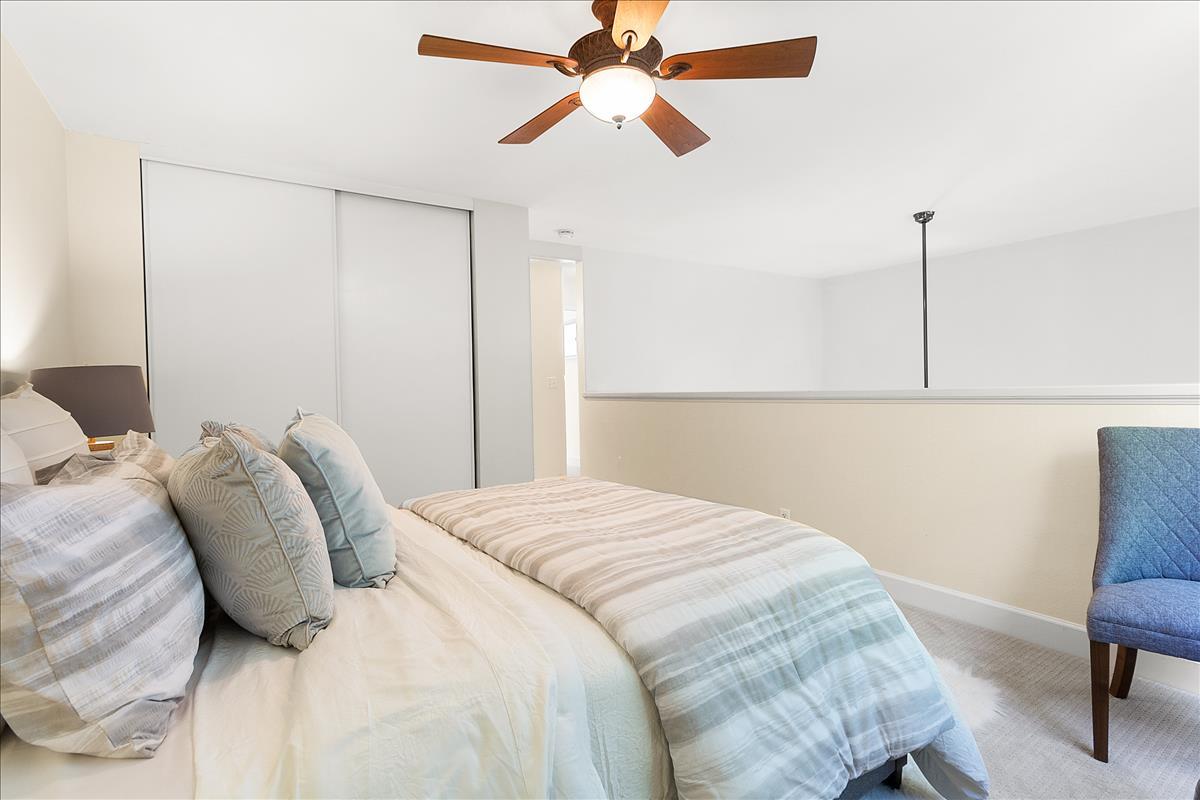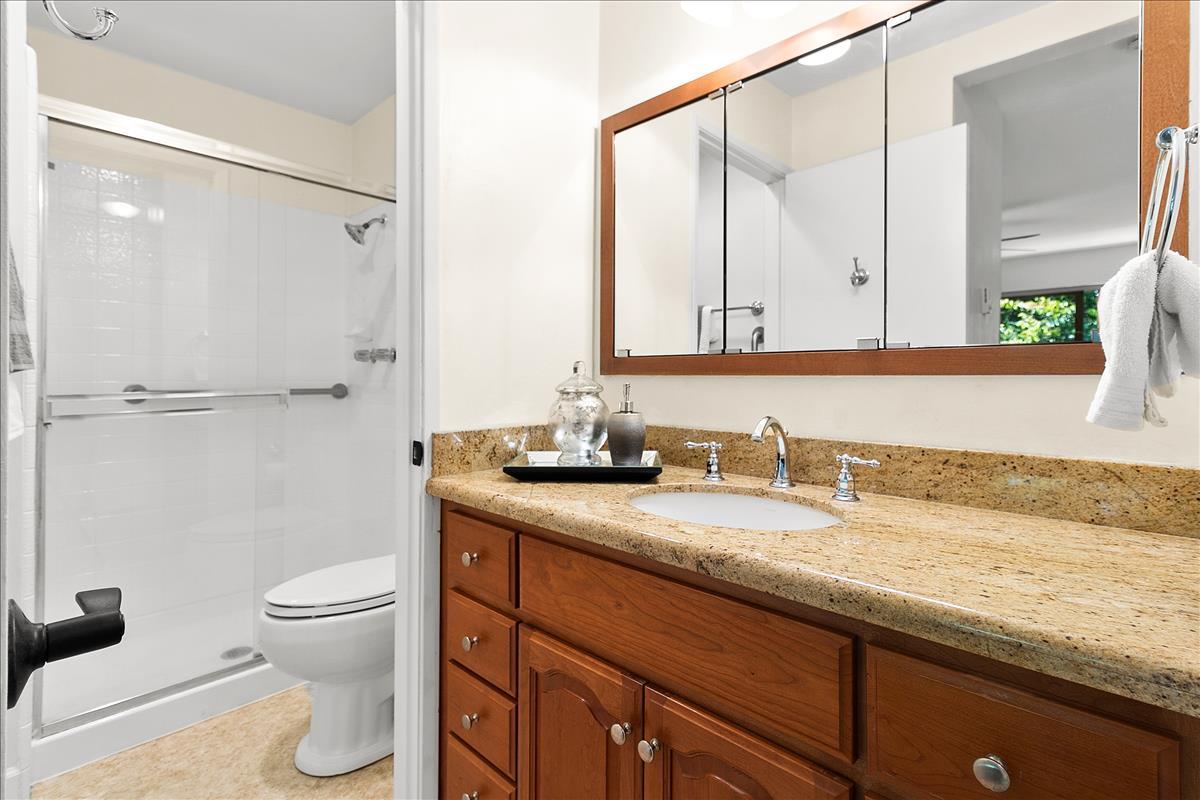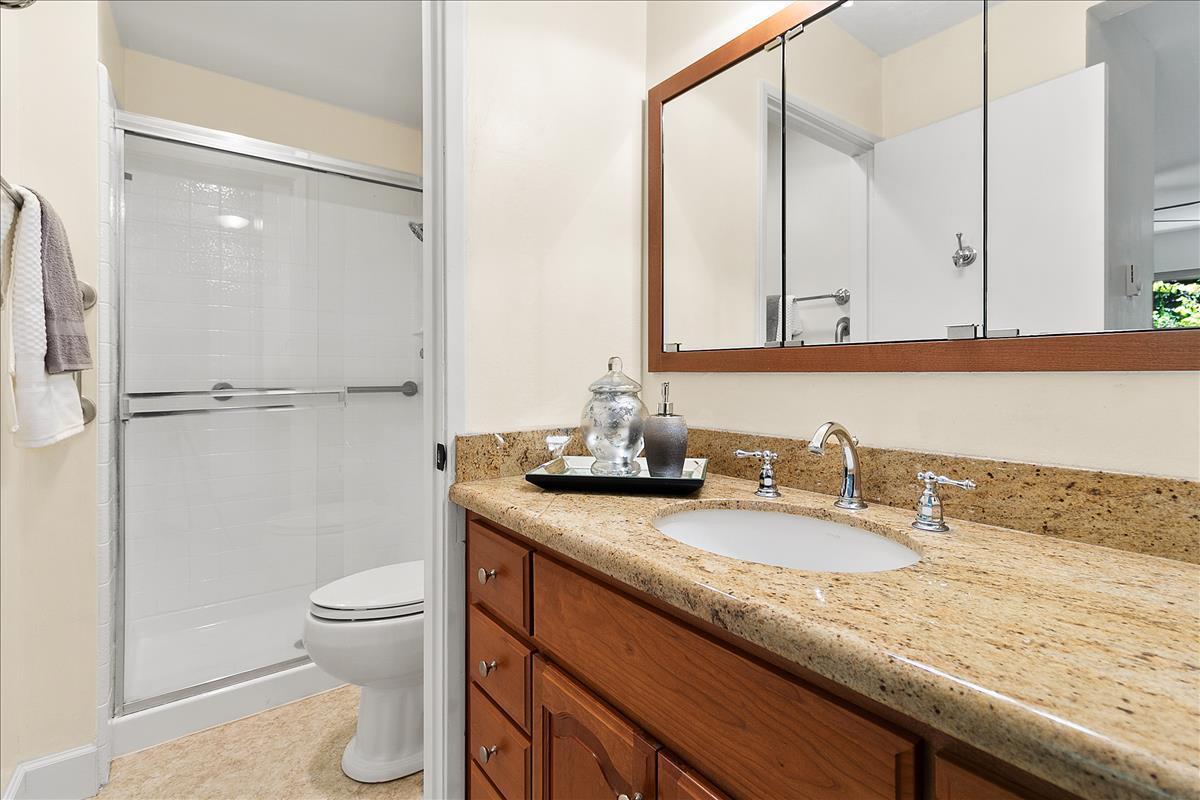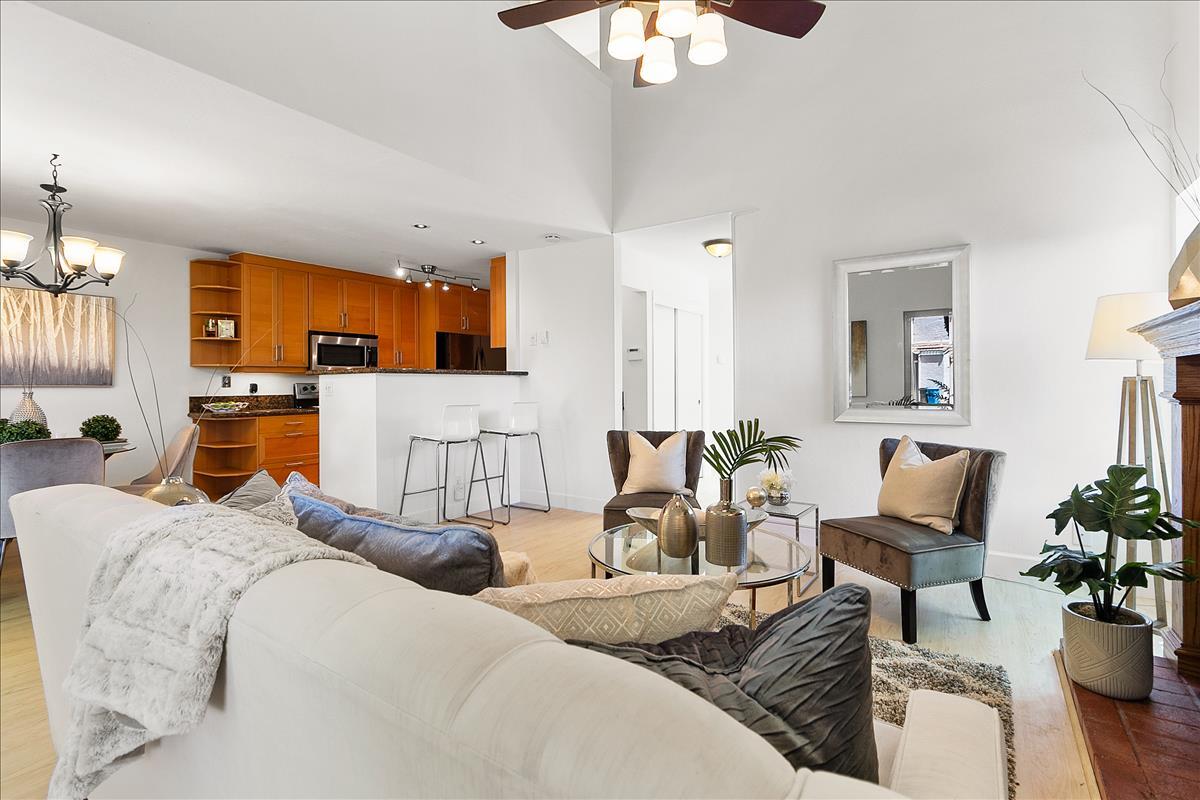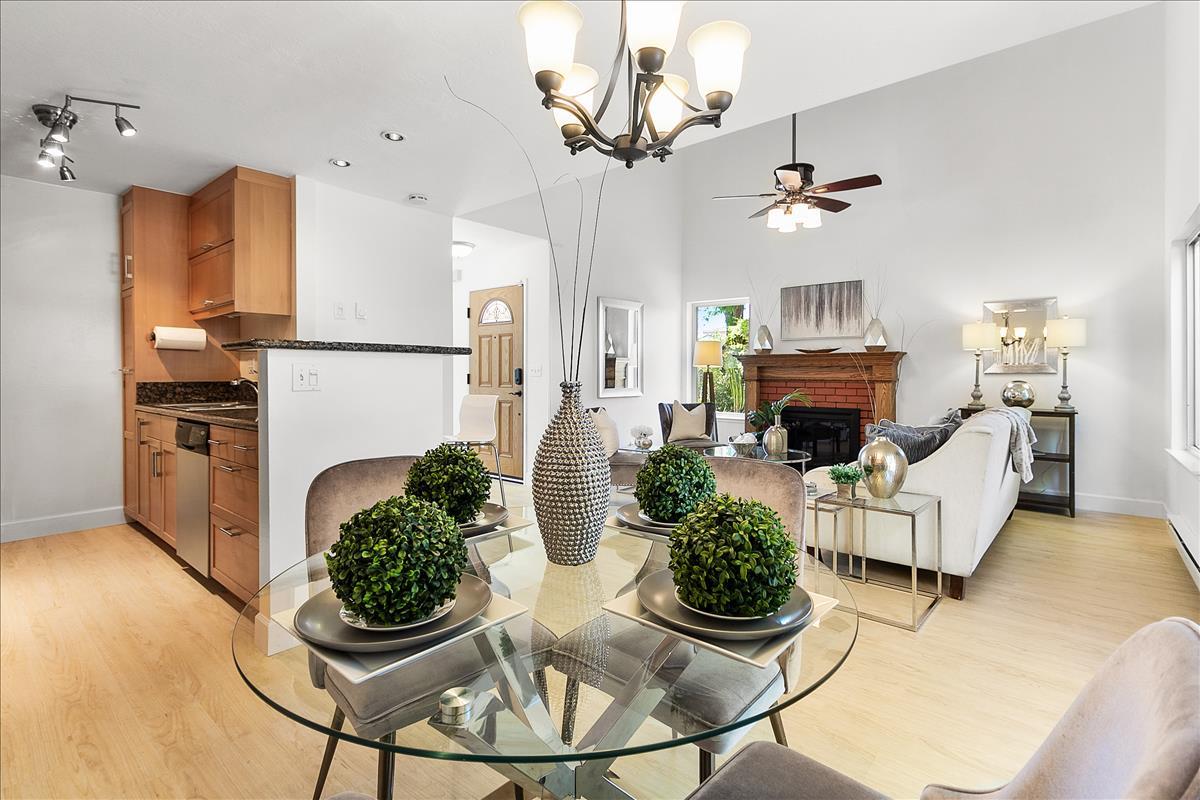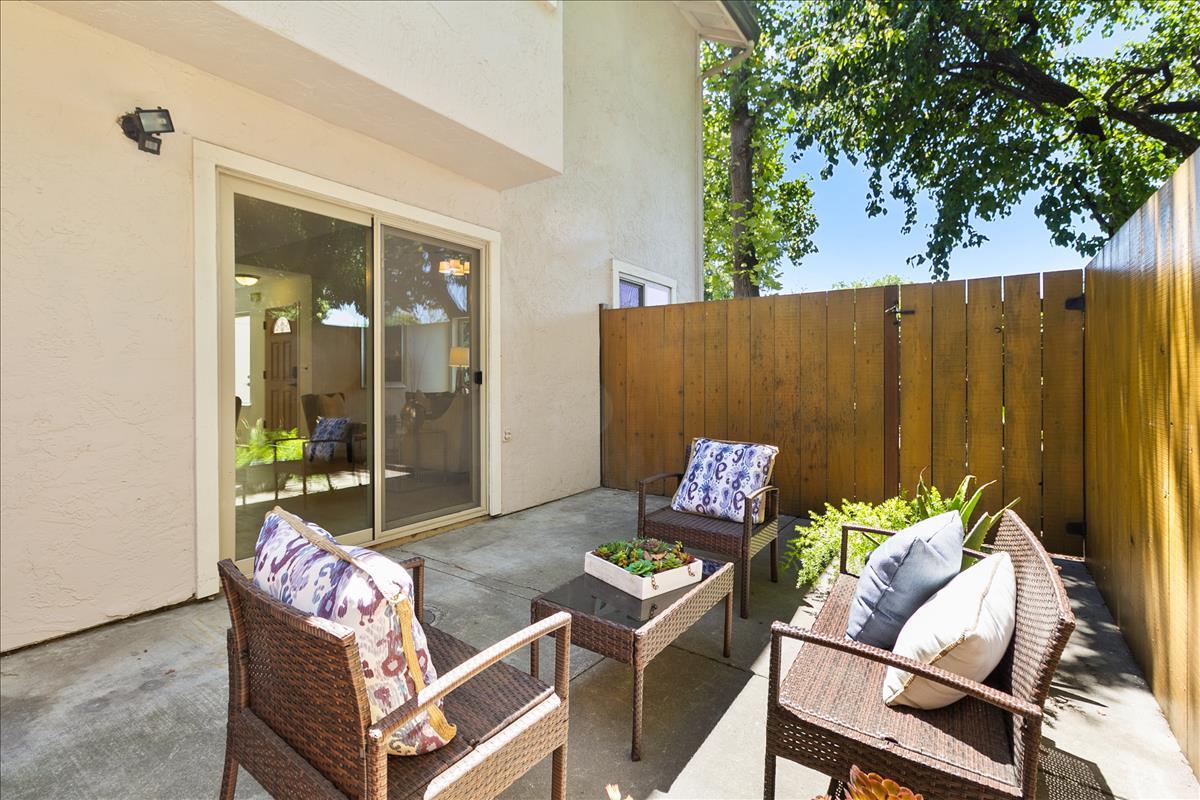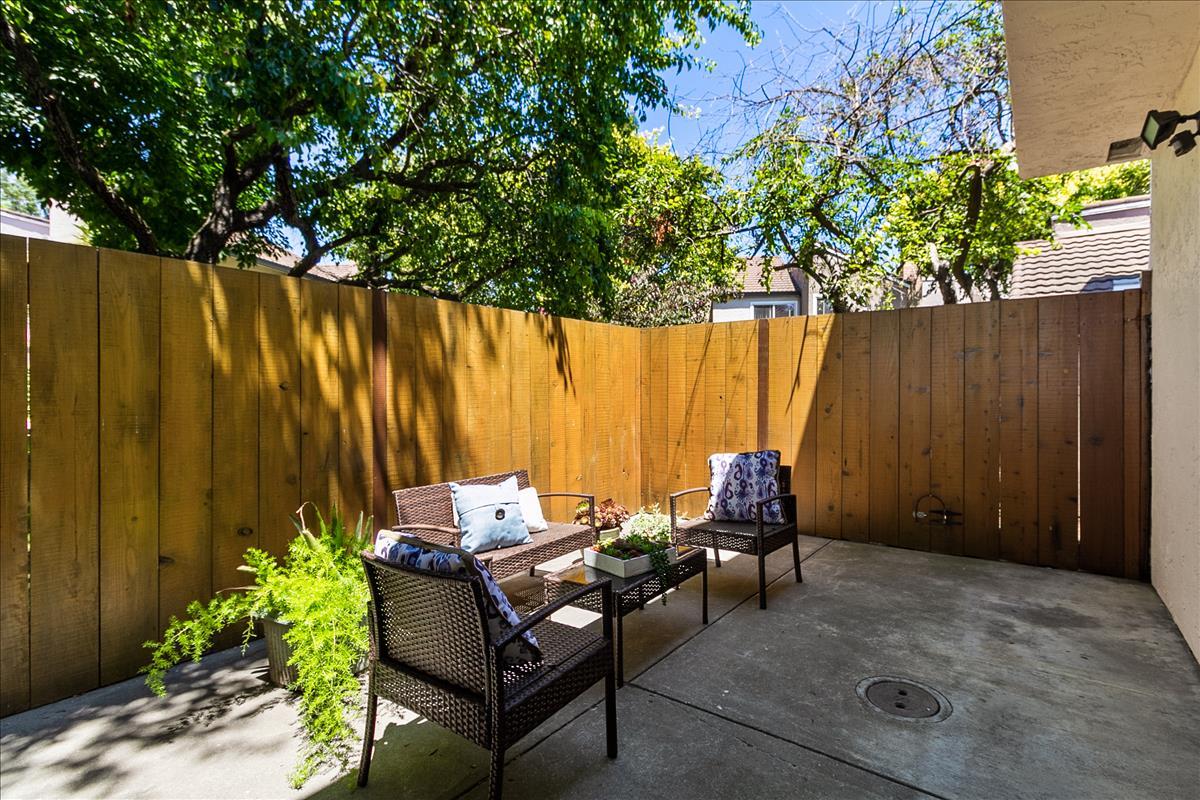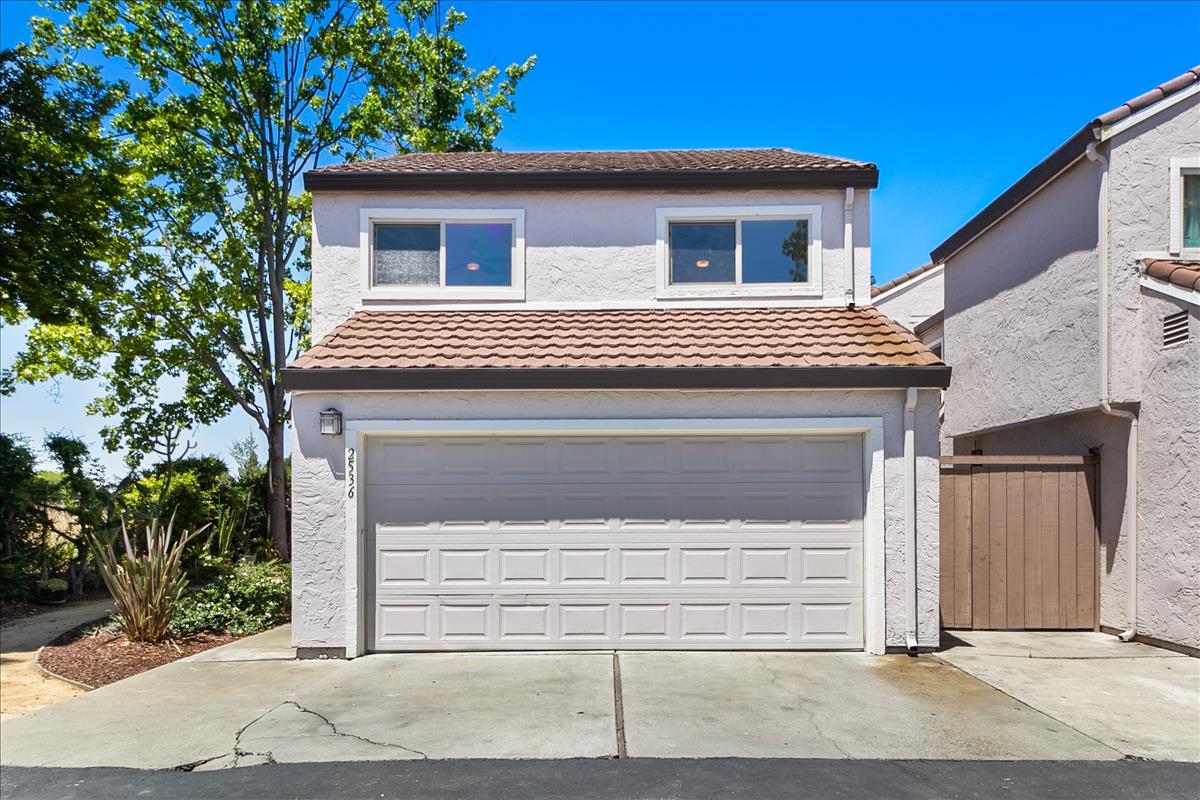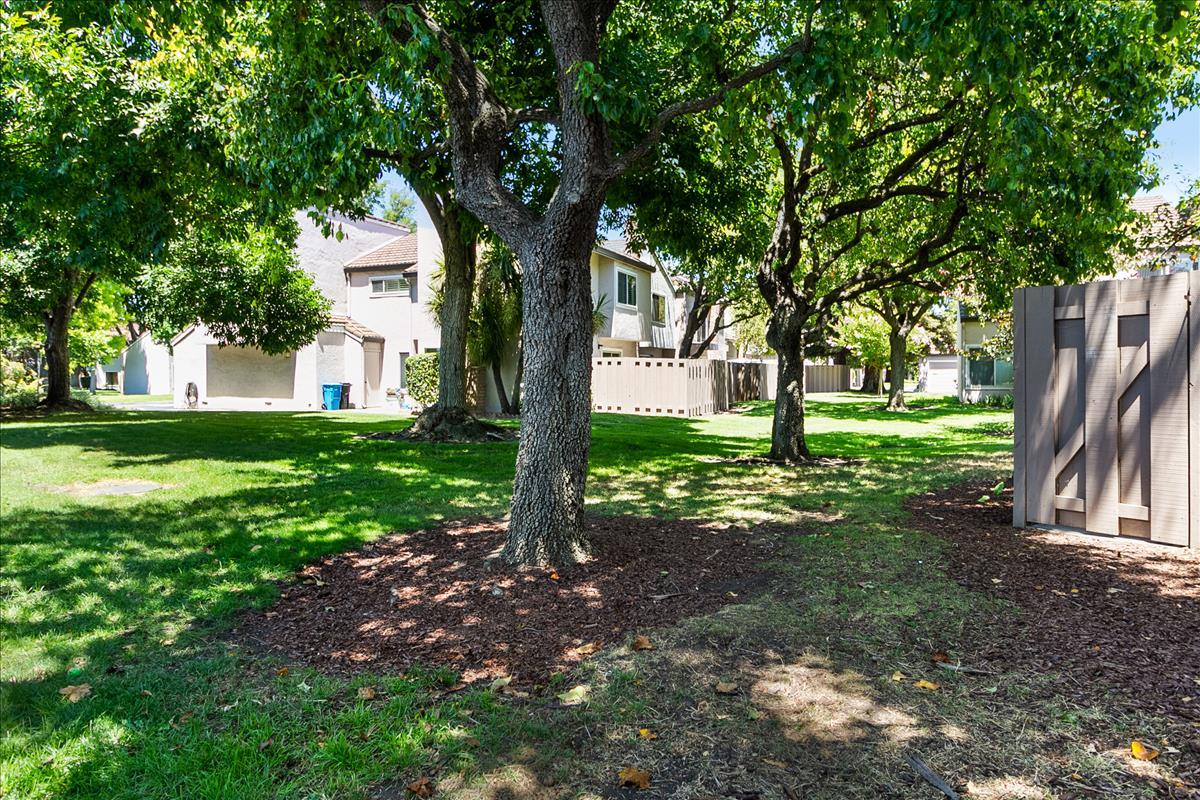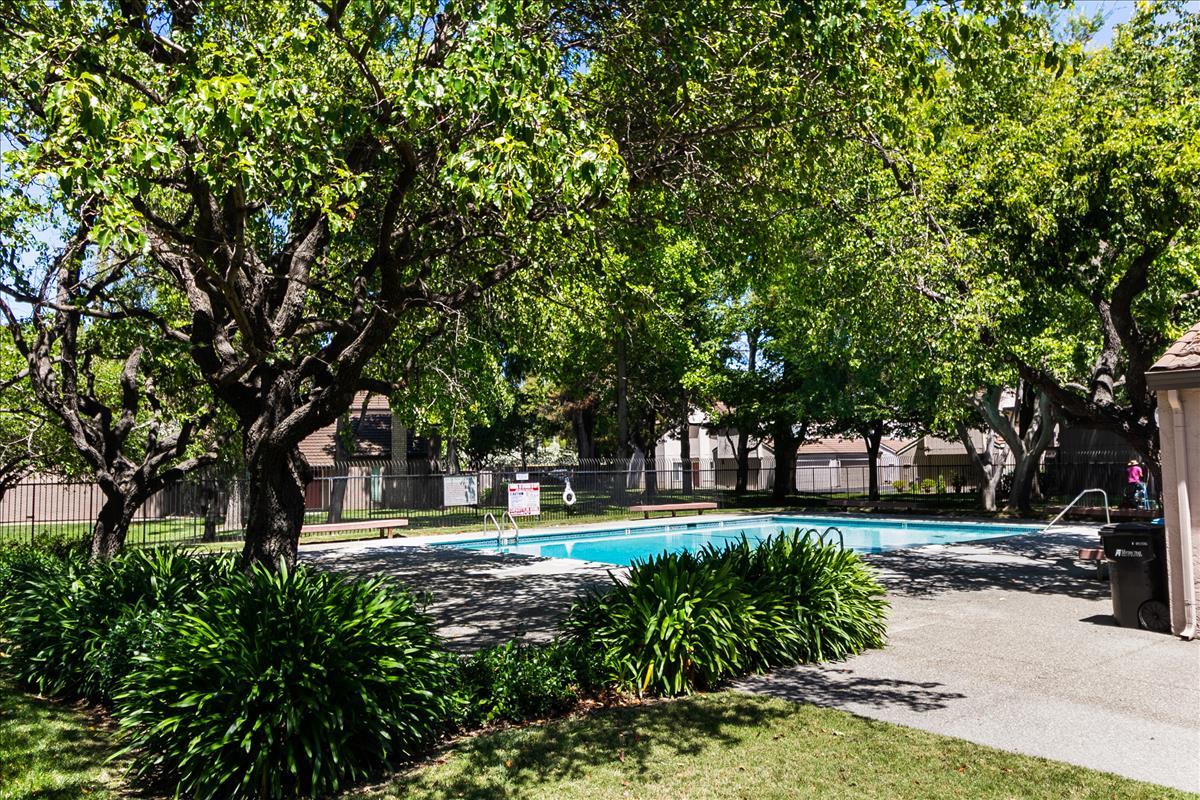 Details:
Lot Sq Feet:
1,578
Fireplaces:
1
HOA?
Yes
Bank Owned?
No
Status:
Active
Remarks:
Welcome Home to this South Park Beauty. Stunning modern 3-bedroom end unit townhouse with inviting vibrant natural light,vaulted ceilings& very open floorplan including a loft style master retreat that looks onto a peaceful greenbelt.This desirable home provides a wood burning fireplace,dual pane windows,updated kitchen with pullout pantry,gorgeous finishes,granite counters,breakfast bar,new flooring throughout,fresh paint,updated bathrooms,new heaters& remote-controlled ceiling fans in every room.The attached two car finished garage hosts the laundry area& extra storage with more under the stairs.The quaint private back patio is perfect for outdoor entertaining while among some of South Park's nearly 1100trees.The complex provides a community swimming pool& clubhouse,low HOA fees &Santa Clara Utilities.Easy access to Highway101,Central Expressway,San Jose MIneta Airport,Caltrain,shopping,dining,Levis Stadium &walking distance to Everett N. Eddie Souza Dog Park& SanTomas Aquino Trail.
There are currently no open houses for this property. Please contact
Rebecca Joy Selden
to schedule an appointment.