<![CDATA[ var dwellicious_data = { "address": "2066 Louise Lane ", "city": "LOS ALTOS", "state": "CA", "zip": "94024", "zip4": "", "area": "", "subdivision": "", "county": "", "price": "2750000", "beds": "4", "baths": "2", "sqft": "2099", "lotsize": "14884", "yearbuilt": "1960-01-01", "proptype": "Residential", "mlsnum": "ML81803247", "active": false, "remarks": "A stunner! Numerous improvements, boasting a spectacular 14K+/- lot. The 4-bed plus office, 2.5 baths, one-level home is suited for modern-day Silicon Valley lifestyles. The backyard, a private sanctuary of towering trees, orchard w/13 species of fruit trees, flowering garden, raised beds, vast patio and workshop with a park-like lot eloquently framing the home. Ensuite, three sizable rooms, separate office with custom cabinet and wainscot, and laundry room swathed in light and a calming decor; new lights, molding and doors. Double fireplace centers the Kit/FR/LR, perfect for crafting, while enjoying views of the huge yard. Kitchen outfitted with SS appliances, cherry, bamboo, gas stove, pantry, breakfast bar and recessed vent. Improvements: landscape, windows, pavers, sliders, lighting, electrical and plumbing enhancements. Opportunities galore: Expand, ADU, pool, etc. Moments from commute arteries, dining, shopping, hiking, and acclaimed Cupertino schools (buyer to verify schools).", "photos": [ { "displayorder": 0, "url": "https://mlslmedia.azureedge.net/property/MLSL/81803247/d1160bc36d6545ecb49396162ab41604/2/1", "caption": "" }, "displayorder": 1, "url": "https://mlslmedia.azureedge.net/property/MLSL/81803247/d1160bc36d6545ecb49396162ab41604/2/2", "caption": "" }, "displayorder": 2, "url": "https://mlslmedia.azureedge.net/property/MLSL/81803247/d1160bc36d6545ecb49396162ab41604/2/3", "caption": "" }, "displayorder": 3, "url": "https://mlslmedia.azureedge.net/property/MLSL/81803247/d1160bc36d6545ecb49396162ab41604/2/4", "caption": "" }, "displayorder": 4, "url": "https://mlslmedia.azureedge.net/property/MLSL/81803247/d1160bc36d6545ecb49396162ab41604/2/5", "caption": "" }, "displayorder": 5, "url": "https://mlslmedia.azureedge.net/property/MLSL/81803247/d1160bc36d6545ecb49396162ab41604/2/6", "caption": "" }, "displayorder": 6, "url": "https://mlslmedia.azureedge.net/property/MLSL/81803247/d1160bc36d6545ecb49396162ab41604/2/7", "caption": "" }, "displayorder": 7, "url": "https://mlslmedia.azureedge.net/property/MLSL/81803247/d1160bc36d6545ecb49396162ab41604/2/8", "caption": "" }, "displayorder": 8, "url": "https://mlslmedia.azureedge.net/property/MLSL/81803247/d1160bc36d6545ecb49396162ab41604/2/9", "caption": "" }, "displayorder": 9, "url": "https://mlslmedia.azureedge.net/property/MLSL/81803247/d1160bc36d6545ecb49396162ab41604/2/10", "caption": "" }, "displayorder": 10, "url": "https://mlslmedia.azureedge.net/property/MLSL/81803247/d1160bc36d6545ecb49396162ab41604/2/11", "caption": "" }, "displayorder": 11, "url": "https://mlslmedia.azureedge.net/property/MLSL/81803247/d1160bc36d6545ecb49396162ab41604/2/12", "caption": "" }, "displayorder": 12, "url": "https://mlslmedia.azureedge.net/property/MLSL/81803247/d1160bc36d6545ecb49396162ab41604/2/13", "caption": "" }, "displayorder": 13, "url": "https://mlslmedia.azureedge.net/property/MLSL/81803247/d1160bc36d6545ecb49396162ab41604/2/14", "caption": "" }, "displayorder": 14, "url": "https://mlslmedia.azureedge.net/property/MLSL/81803247/d1160bc36d6545ecb49396162ab41604/2/15", "caption": "" }, "displayorder": 15, "url": "https://mlslmedia.azureedge.net/property/MLSL/81803247/d1160bc36d6545ecb49396162ab41604/2/16", "caption": "" }, "displayorder": 16, "url": "https://mlslmedia.azureedge.net/property/MLSL/81803247/d1160bc36d6545ecb49396162ab41604/2/17", "caption": "" }, "displayorder": 17, "url": "https://mlslmedia.azureedge.net/property/MLSL/81803247/d1160bc36d6545ecb49396162ab41604/2/18", "caption": "" }, "displayorder": 18, "url": "https://mlslmedia.azureedge.net/property/MLSL/81803247/d1160bc36d6545ecb49396162ab41604/2/19", "caption": "" }, "displayorder": 19, "url": "https://mlslmedia.azureedge.net/property/MLSL/81803247/d1160bc36d6545ecb49396162ab41604/2/20", "caption": "" }, "displayorder": 20, "url": "https://mlslmedia.azureedge.net/property/MLSL/81803247/d1160bc36d6545ecb49396162ab41604/2/21", "caption": "" }, "displayorder": 21, "url": "https://mlslmedia.azureedge.net/property/MLSL/81803247/d1160bc36d6545ecb49396162ab41604/2/22", "caption": "" }, "displayorder": 22, "url": "https://mlslmedia.azureedge.net/property/MLSL/81803247/d1160bc36d6545ecb49396162ab41604/2/23", "caption": "" }, "displayorder": 23, "url": "https://mlslmedia.azureedge.net/property/MLSL/81803247/d1160bc36d6545ecb49396162ab41604/2/24", "caption": "" }, "displayorder": 24, "url": "https://mlslmedia.azureedge.net/property/MLSL/81803247/d1160bc36d6545ecb49396162ab41604/2/25", "caption": "" }, "displayorder": 25, "url": "https://mlslmedia.azureedge.net/property/MLSL/81803247/d1160bc36d6545ecb49396162ab41604/2/26", "caption": "" }, "displayorder": 26, "url": "https://mlslmedia.azureedge.net/property/MLSL/81803247/d1160bc36d6545ecb49396162ab41604/2/27", "caption": "" }, "displayorder": 27, "url": "https://mlslmedia.azureedge.net/property/MLSL/81803247/d1160bc36d6545ecb49396162ab41604/2/28", "caption": "" }, "displayorder": 28, "url": "https://mlslmedia.azureedge.net/property/MLSL/81803247/d1160bc36d6545ecb49396162ab41604/2/29", "caption": "" }, "displayorder": 29, "url": "https://mlslmedia.azureedge.net/property/MLSL/81803247/d1160bc36d6545ecb49396162ab41604/2/30", "caption": "" }, "displayorder": 30, "url": "https://mlslmedia.azureedge.net/property/MLSL/81803247/d1160bc36d6545ecb49396162ab41604/2/31", "caption": "" }, "displayorder": 31, "url": "https://mlslmedia.azureedge.net/property/MLSL/81803247/d1160bc36d6545ecb49396162ab41604/2/32", "caption": "" }, "displayorder": 32, "url": "https://mlslmedia.azureedge.net/property/MLSL/81803247/d1160bc36d6545ecb49396162ab41604/2/33", "caption": "" }, "displayorder": 33, "url": "https://mlslmedia.azureedge.net/property/MLSL/81803247/d1160bc36d6545ecb49396162ab41604/2/34", "caption": "" }, "displayorder": 34, "url": "https://mlslmedia.azureedge.net/property/MLSL/81803247/d1160bc36d6545ecb49396162ab41604/2/35", "caption": "" }, "displayorder": 35, "url": "https://mlslmedia.azureedge.net/property/MLSL/81803247/d1160bc36d6545ecb49396162ab41604/2/36", "caption": "" }, "displayorder": 36, "url": "https://mlslmedia.azureedge.net/property/MLSL/81803247/d1160bc36d6545ecb49396162ab41604/2/37", "caption": "" }, "displayorder": 37, "url": "https://mlslmedia.azureedge.net/property/MLSL/81803247/d1160bc36d6545ecb49396162ab41604/2/38", "caption": "" }, "displayorder": 38, "url": "https://mlslmedia.azureedge.net/property/MLSL/81803247/d1160bc36d6545ecb49396162ab41604/2/39", "caption": "" }, "displayorder": 39, "url": "https://mlslmedia.azureedge.net/property/MLSL/81803247/d1160bc36d6545ecb49396162ab41604/2/40", "caption": "" } ], "agent": { "name": "Claudia Montalban", "phone": "408-891-5907", "email": "claudia.montalban@compass.com" }, "broker": { "name": "Compass", "phone": "", "email": "" } }; ]]>
2066 Louise Lane
LOS ALTOS, CA 94024

Click here for map
Residential Home
$2,750,000
2,099 Sq Feet
4 Bedrooms
2 Bathrooms
1 Partial Bath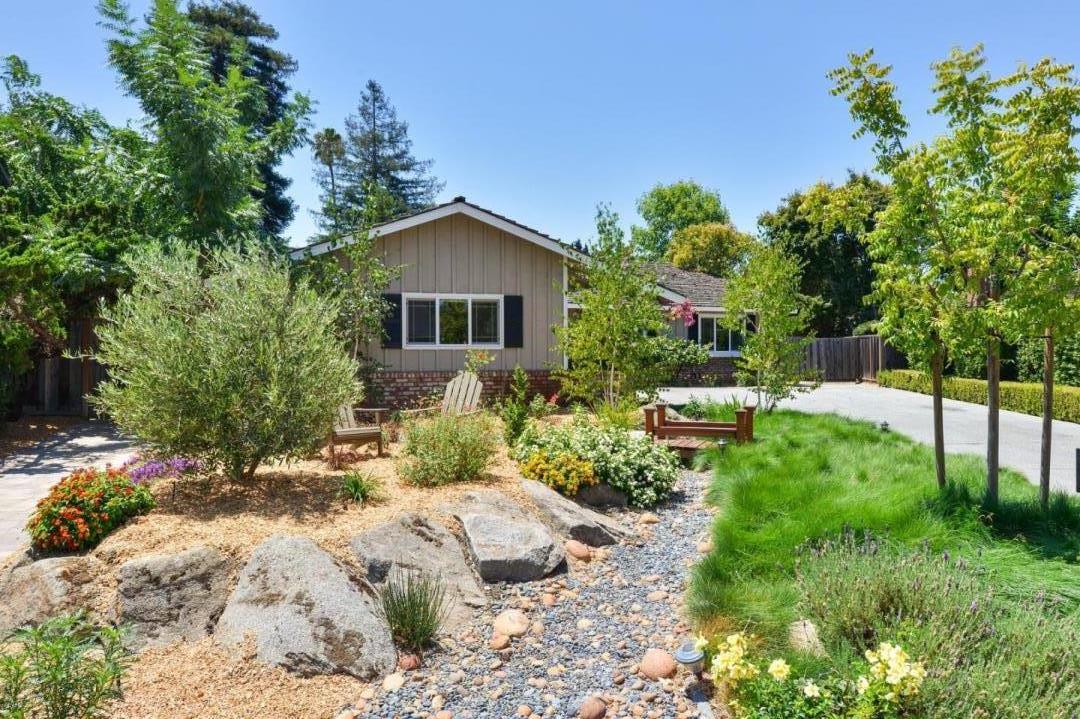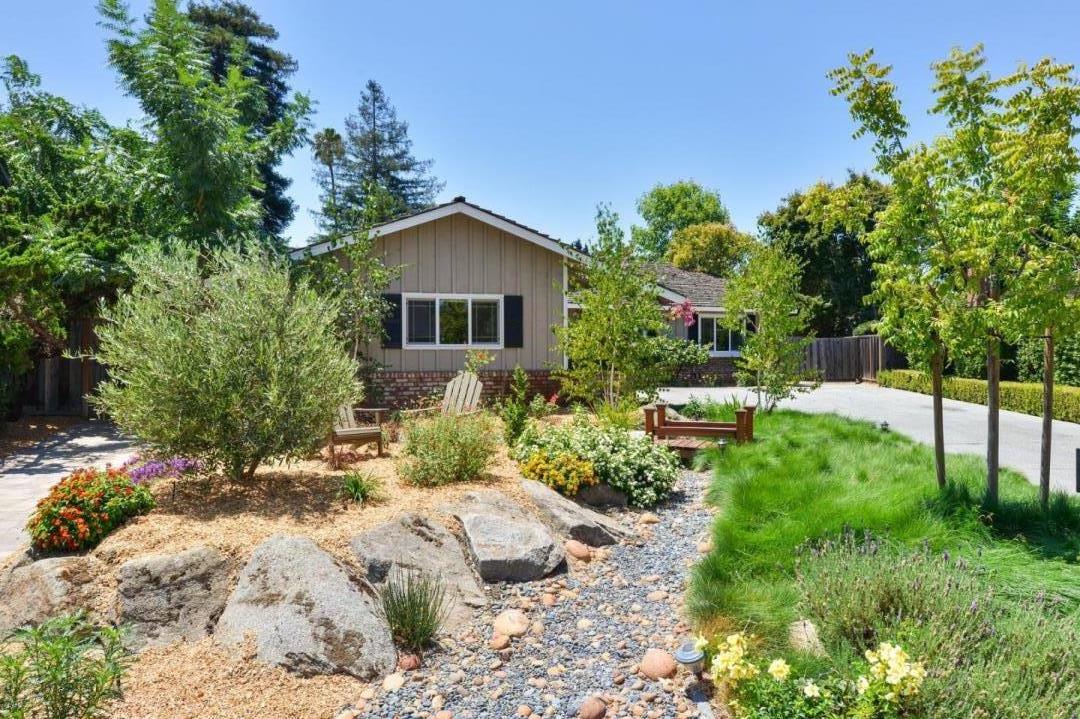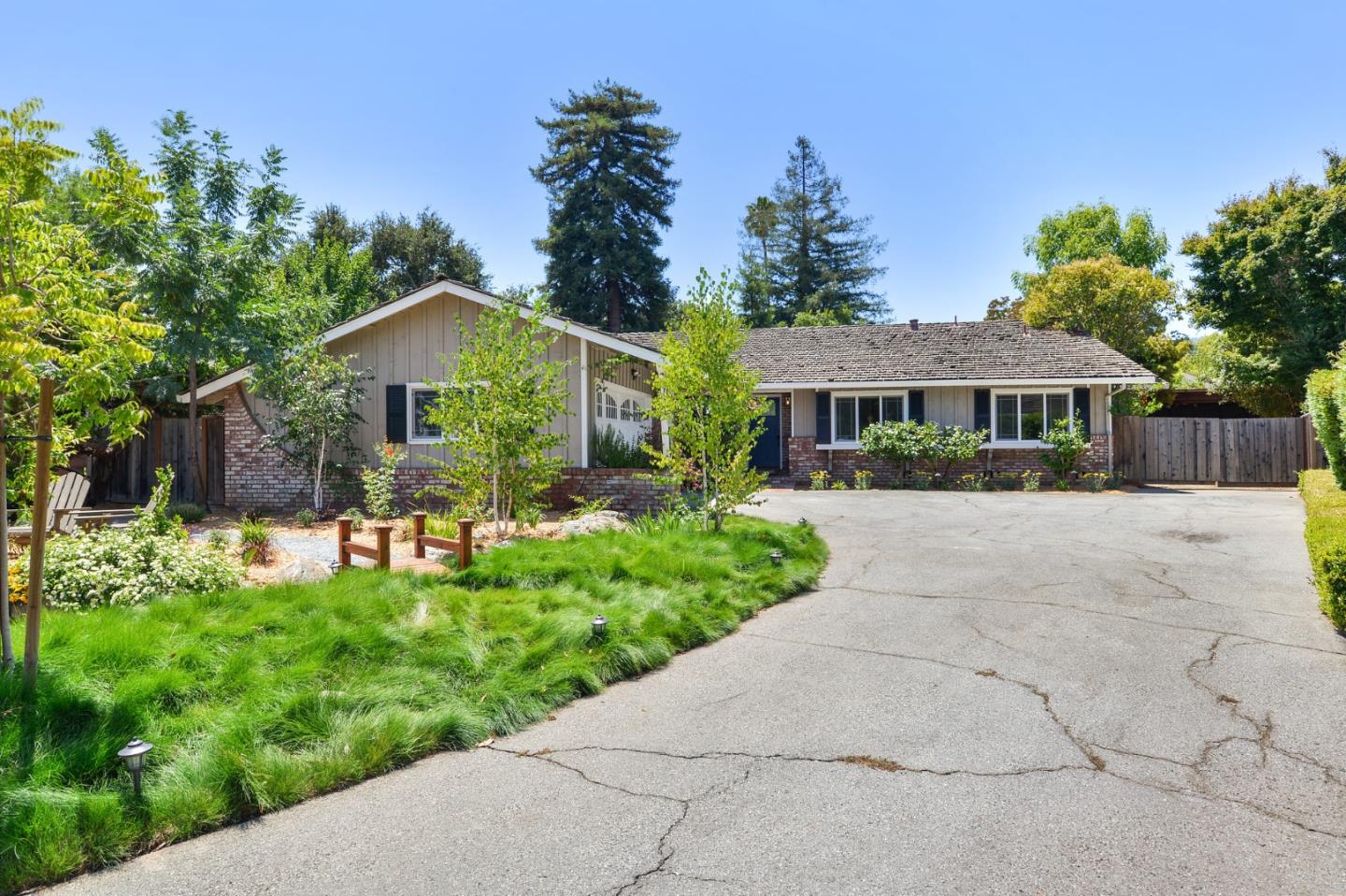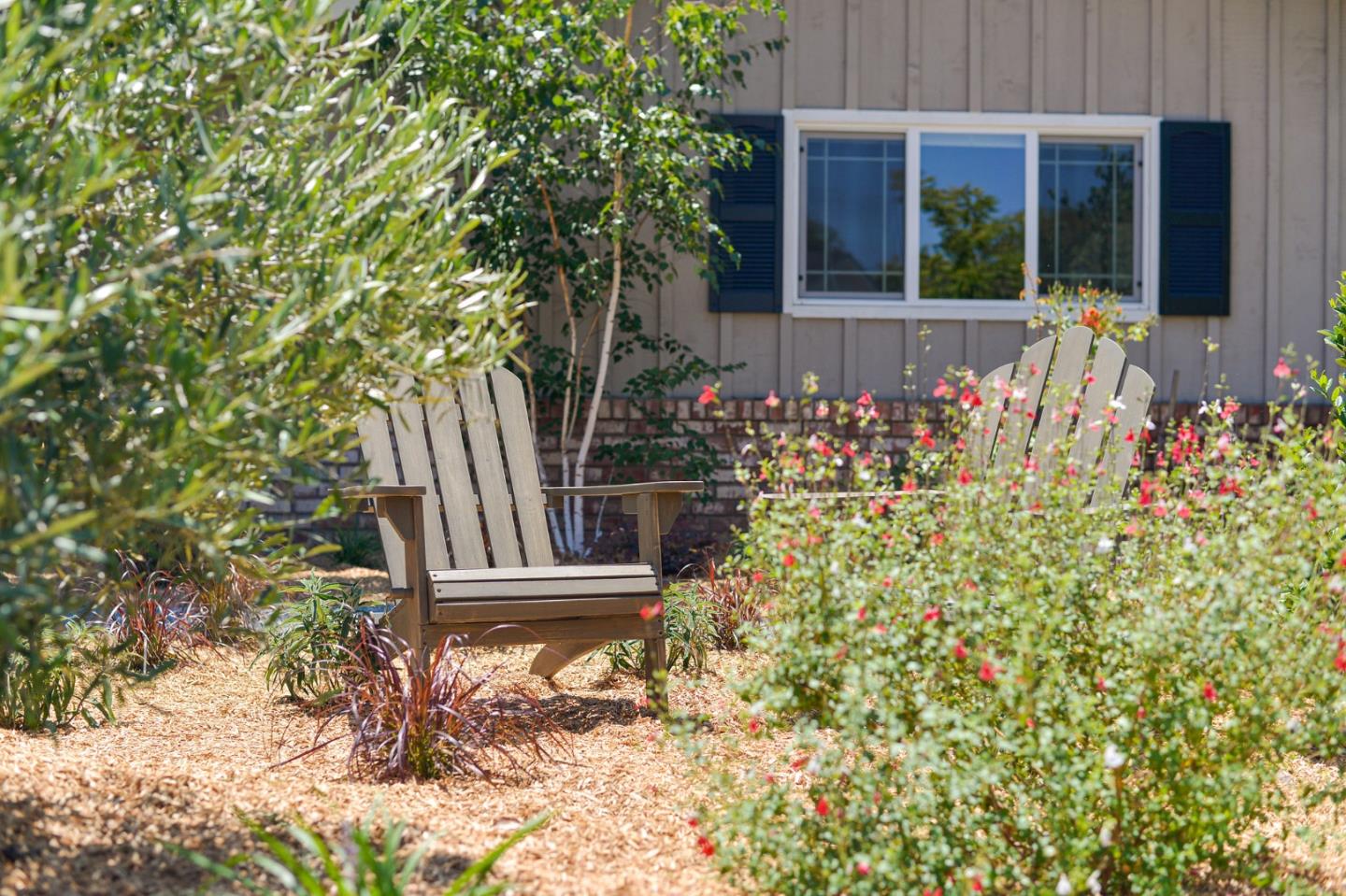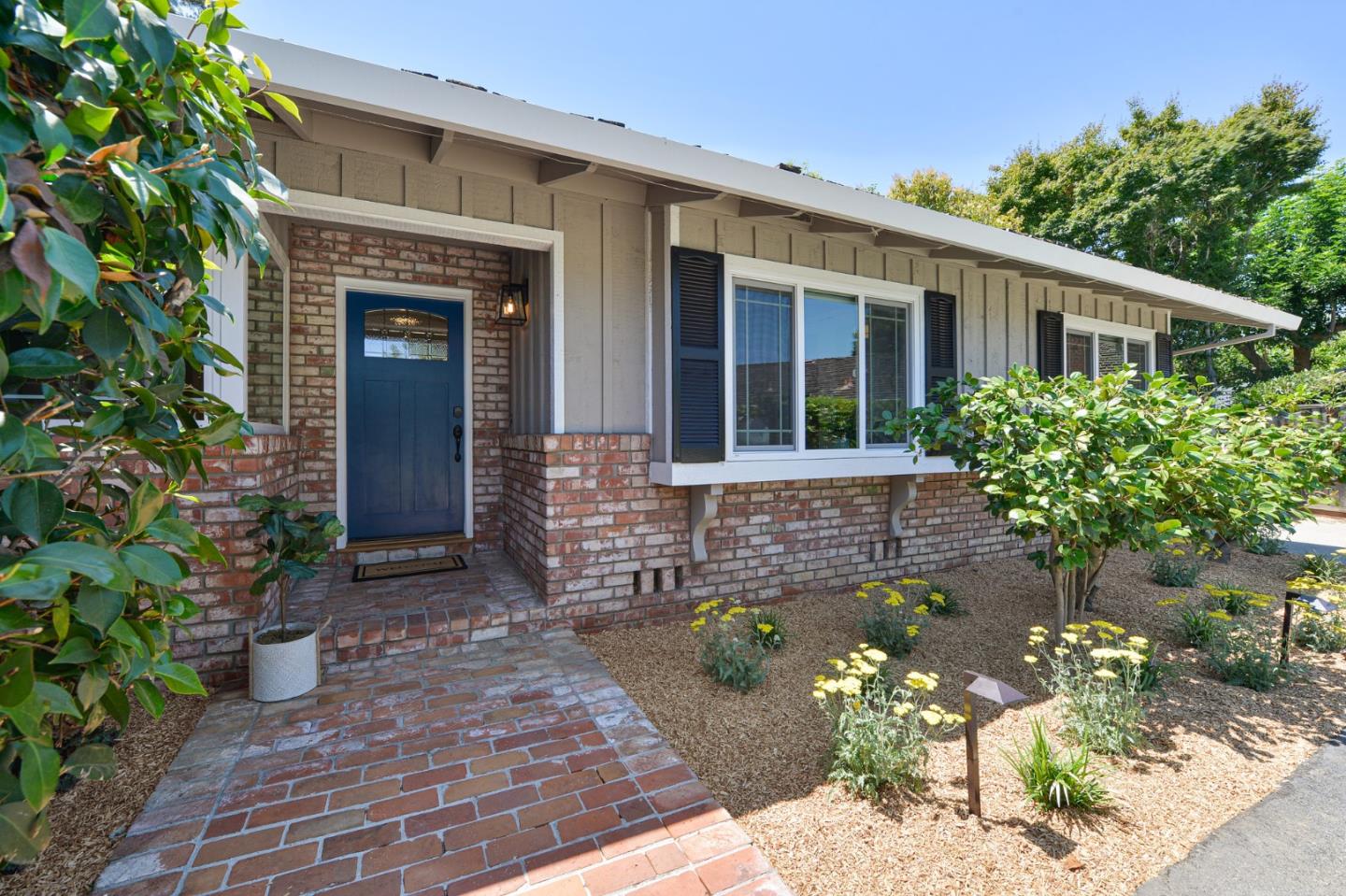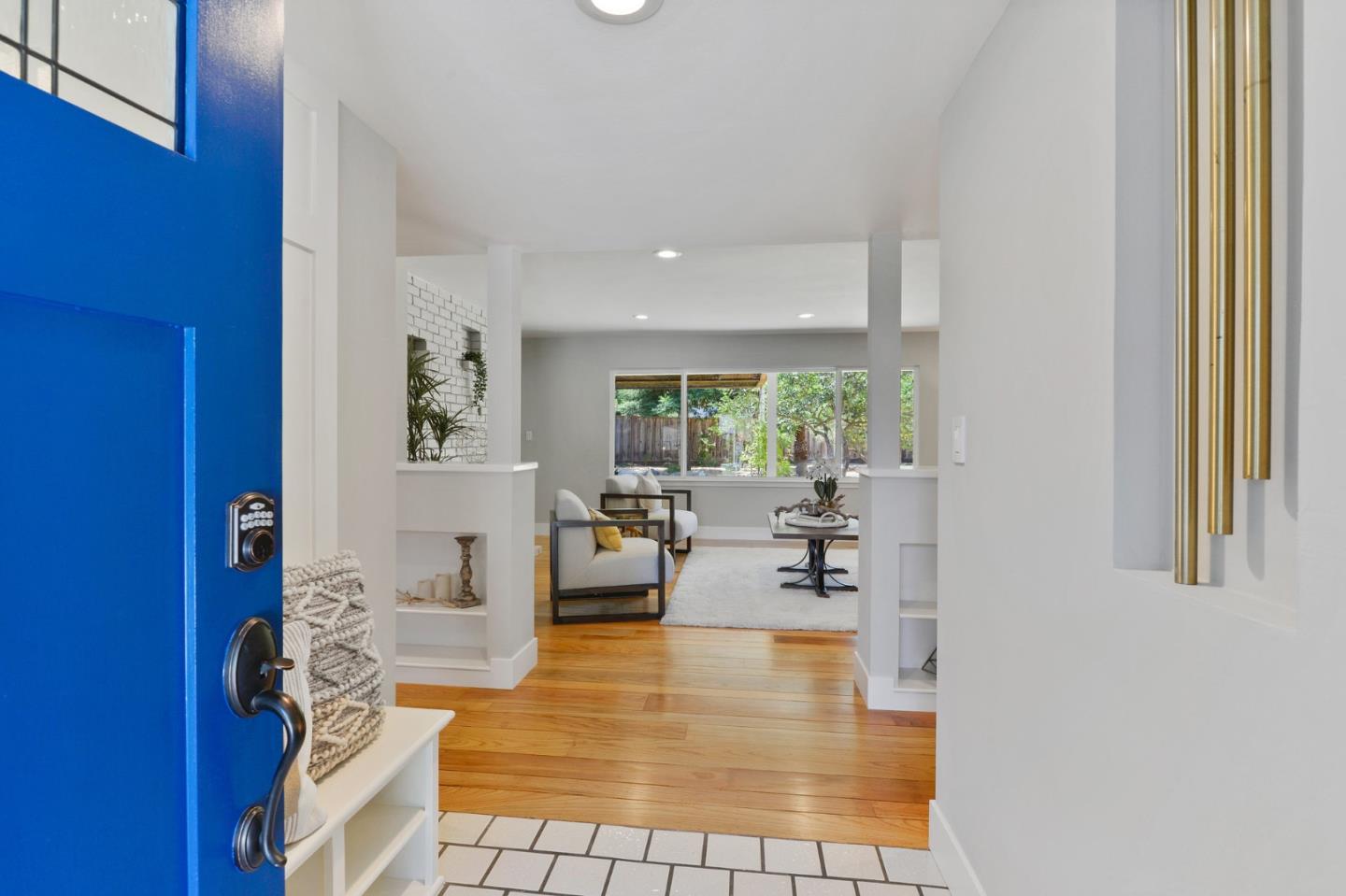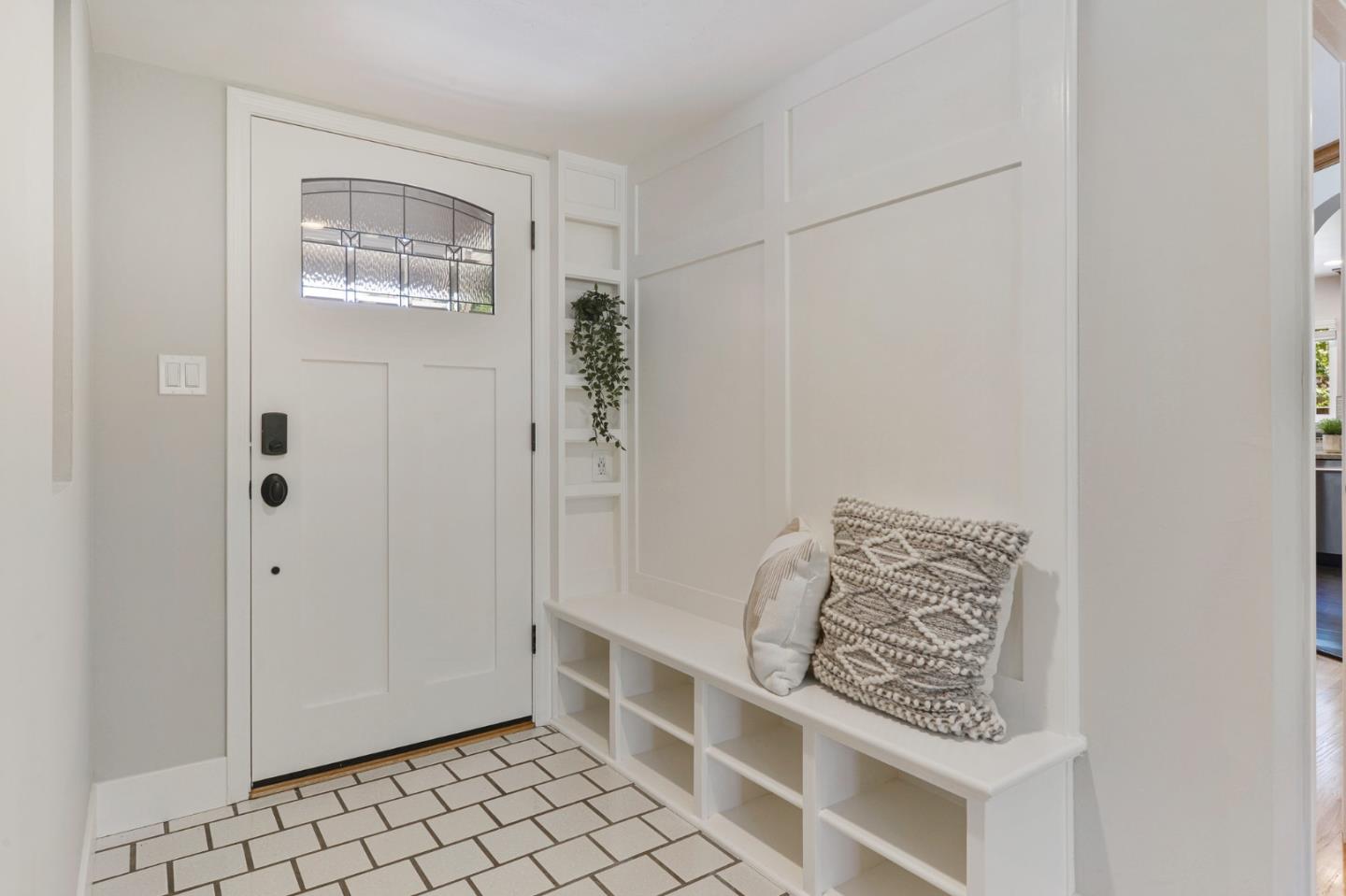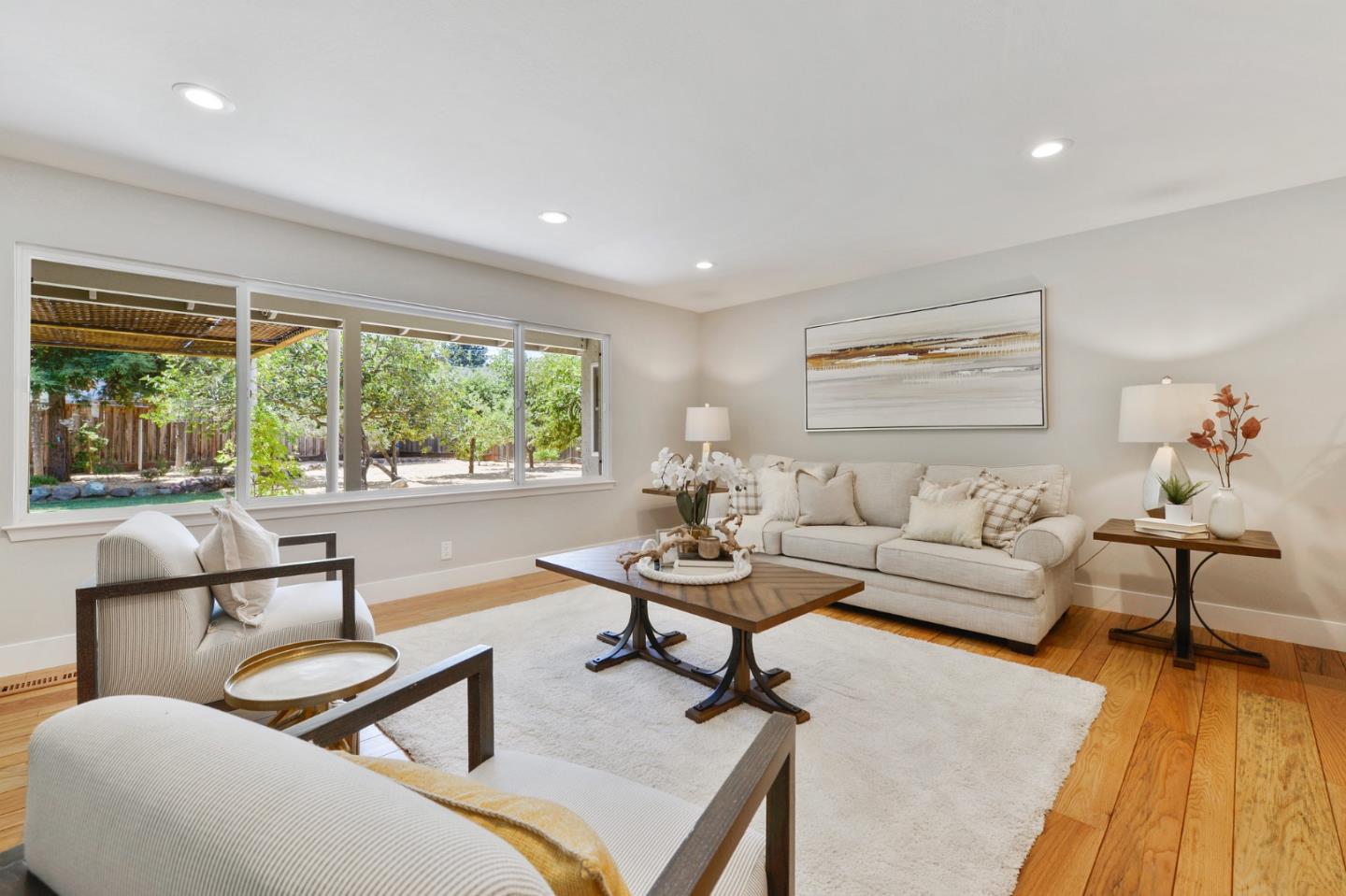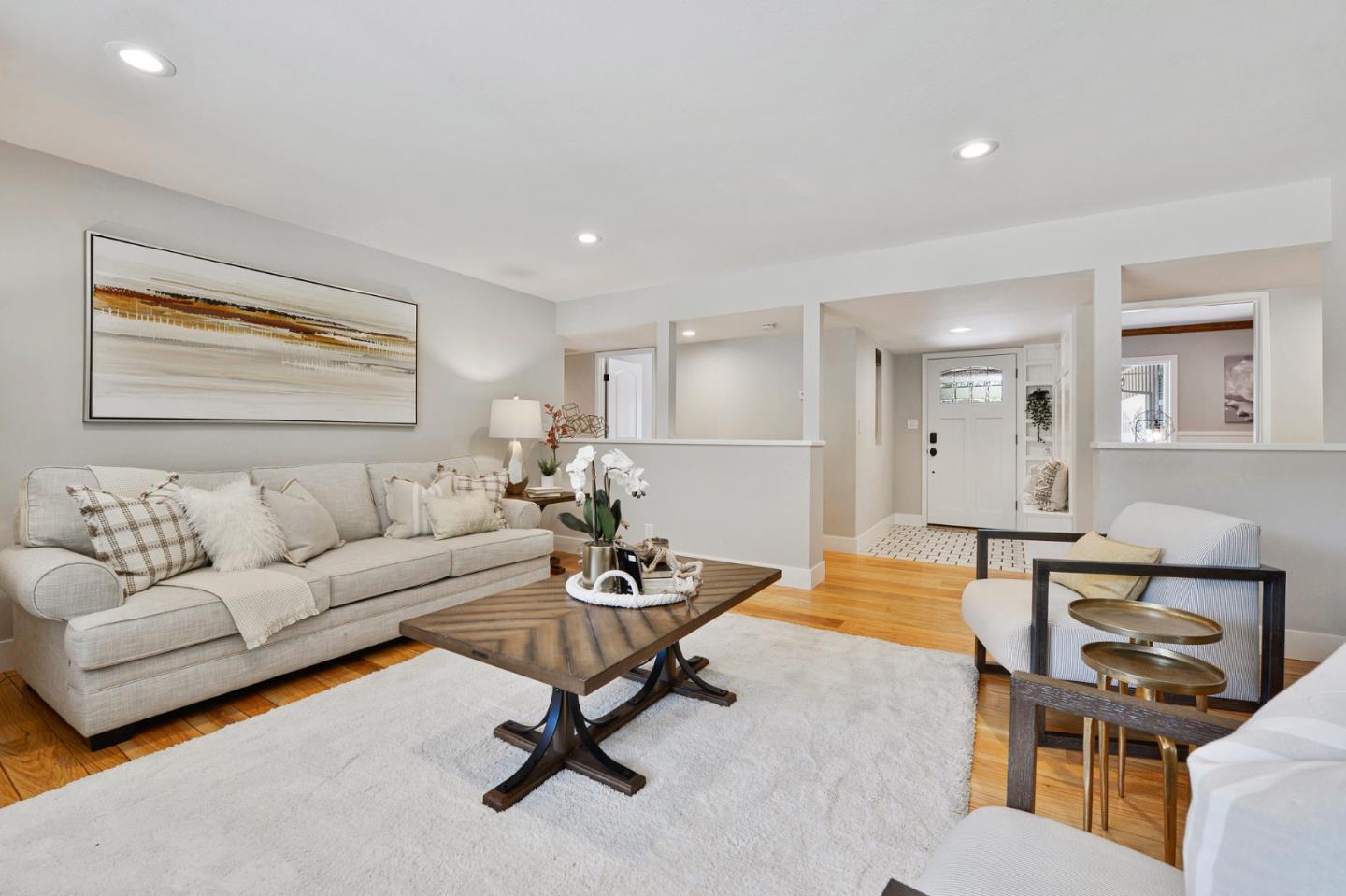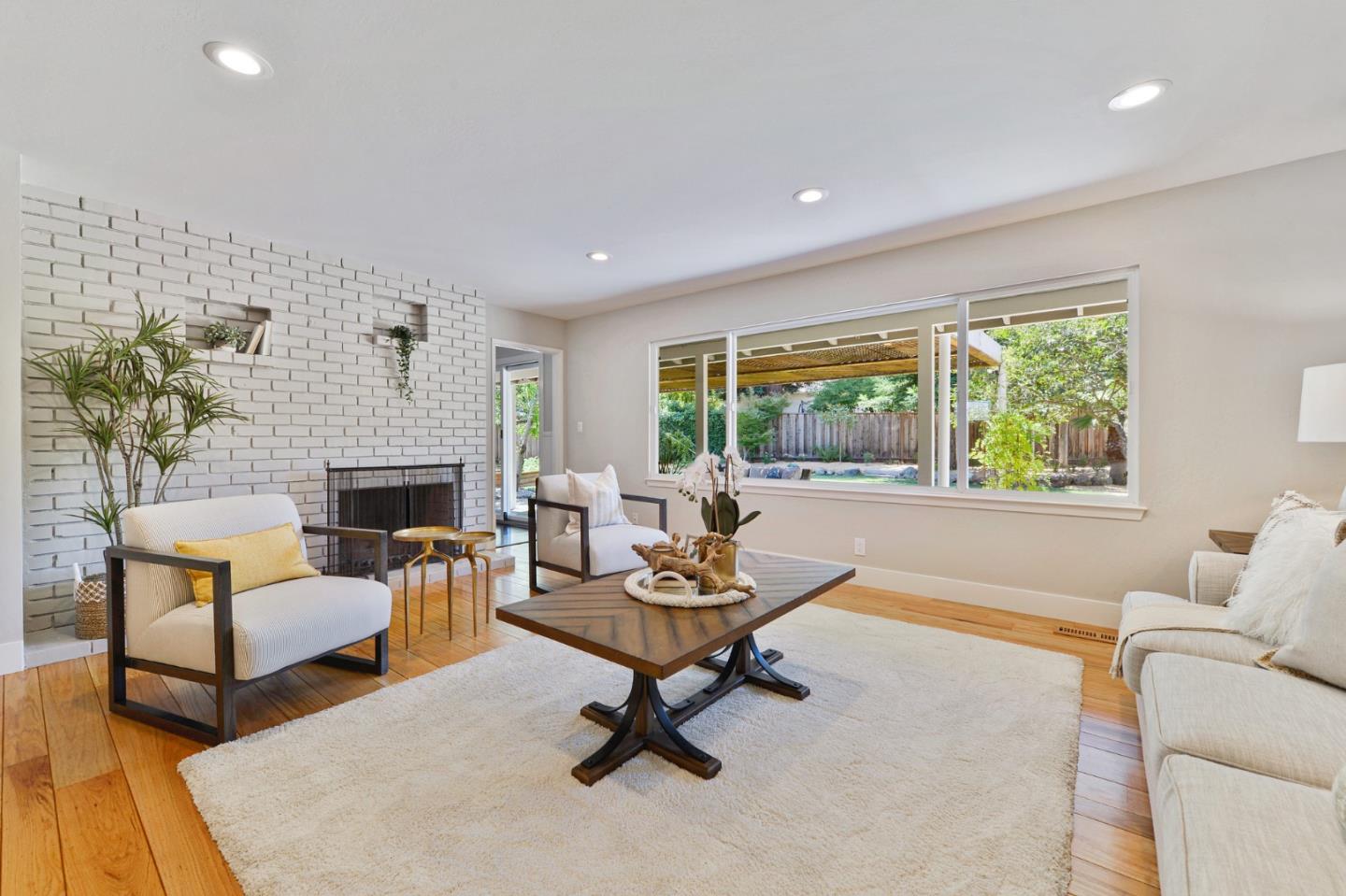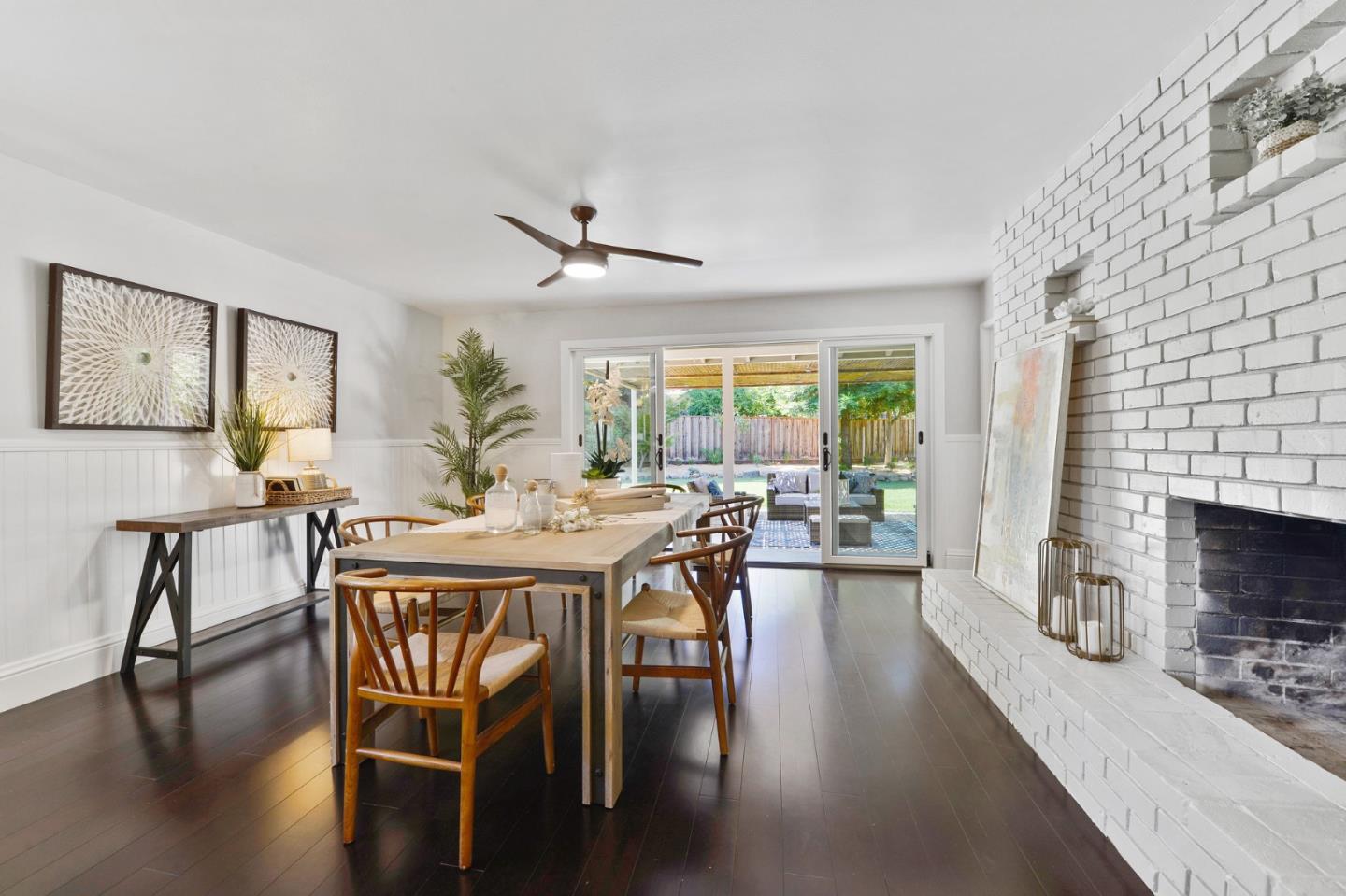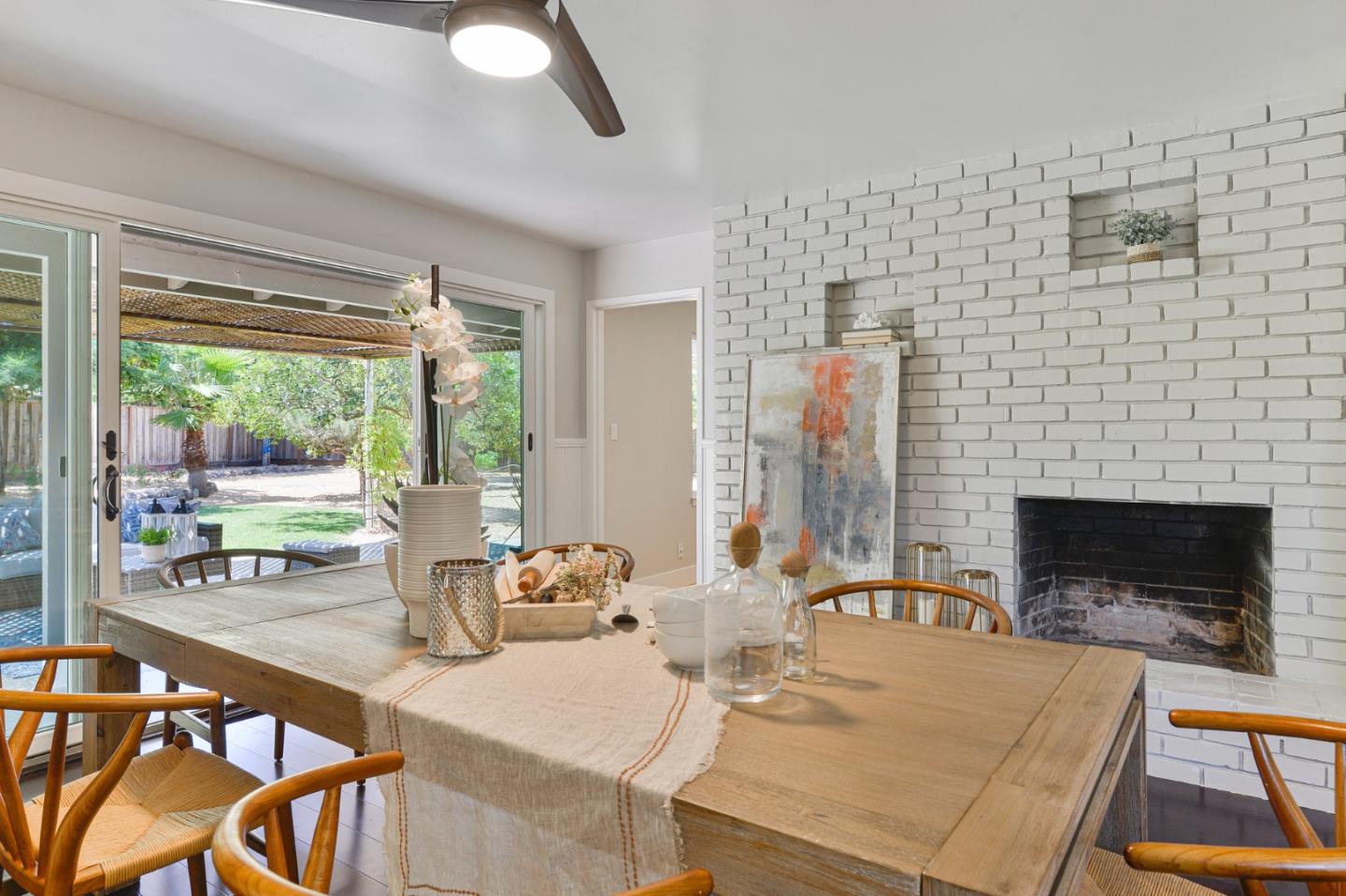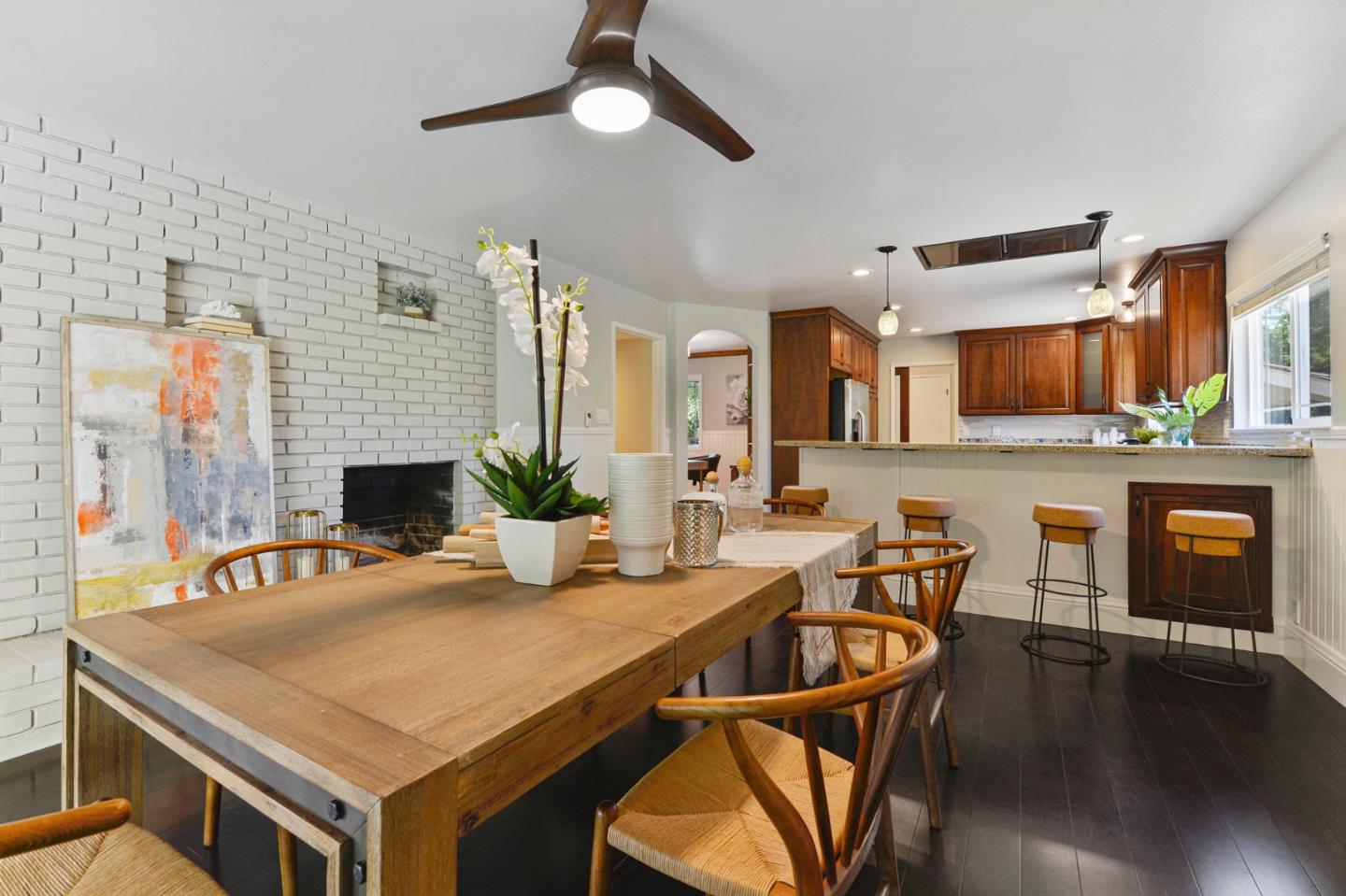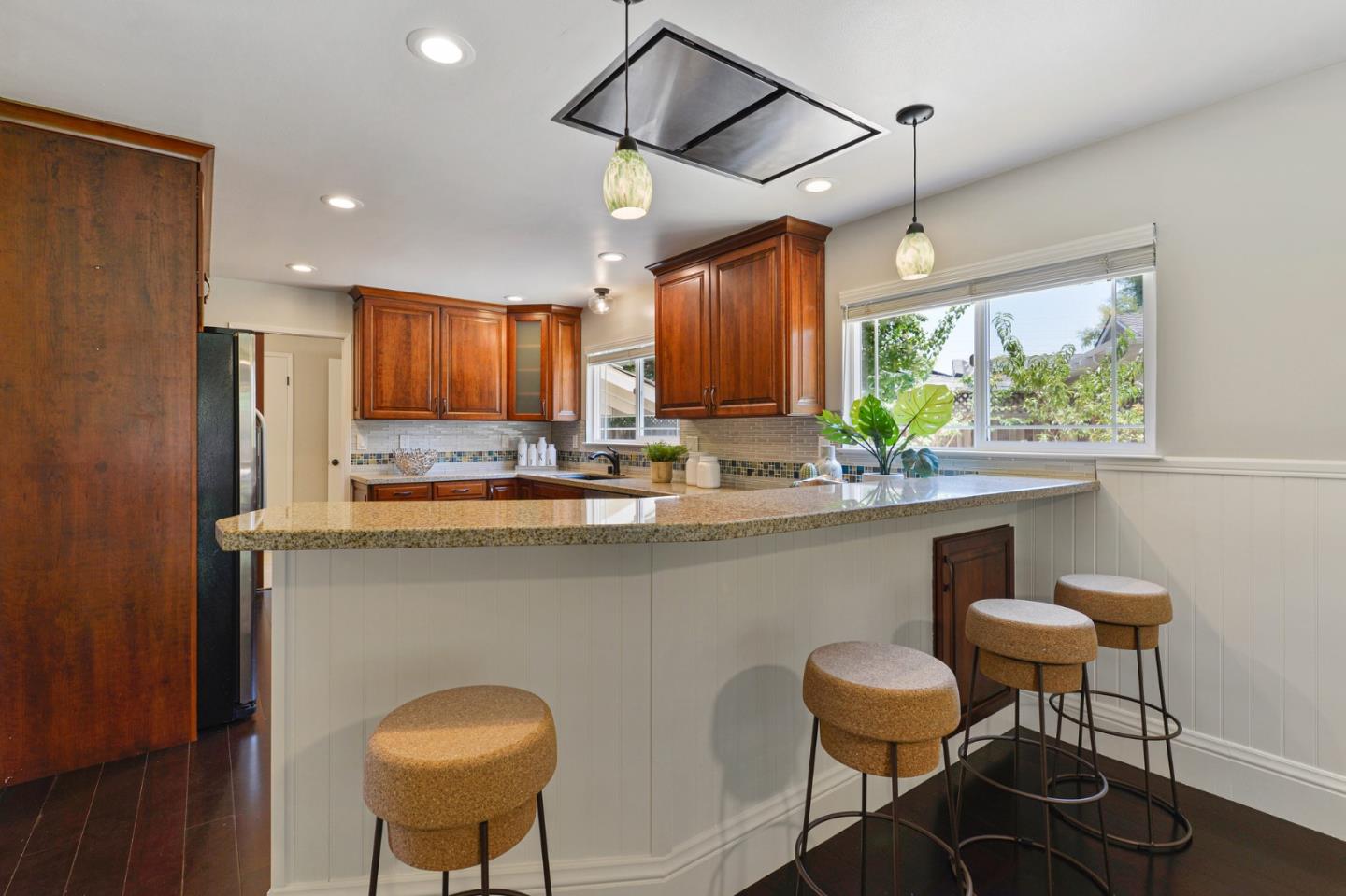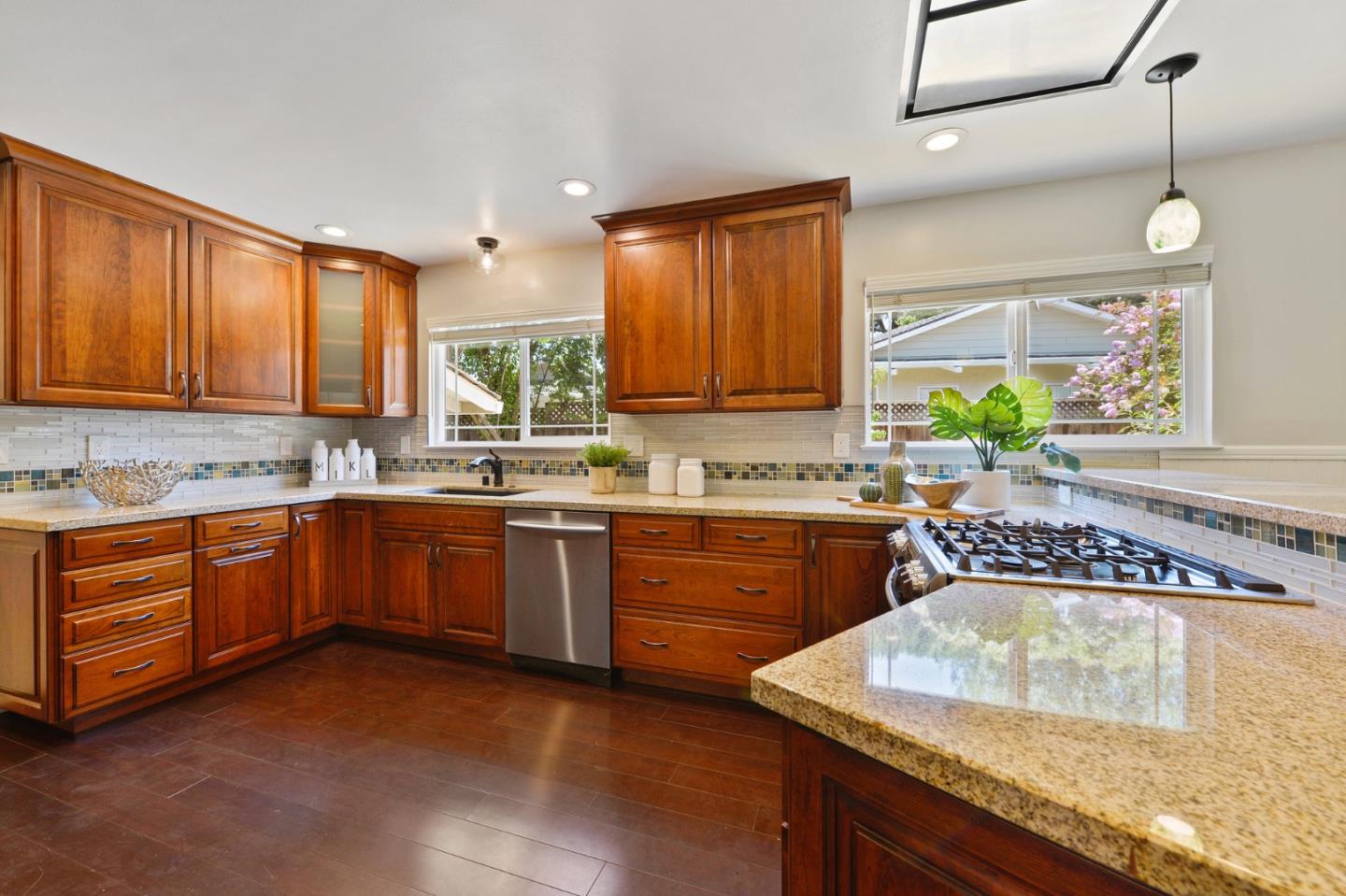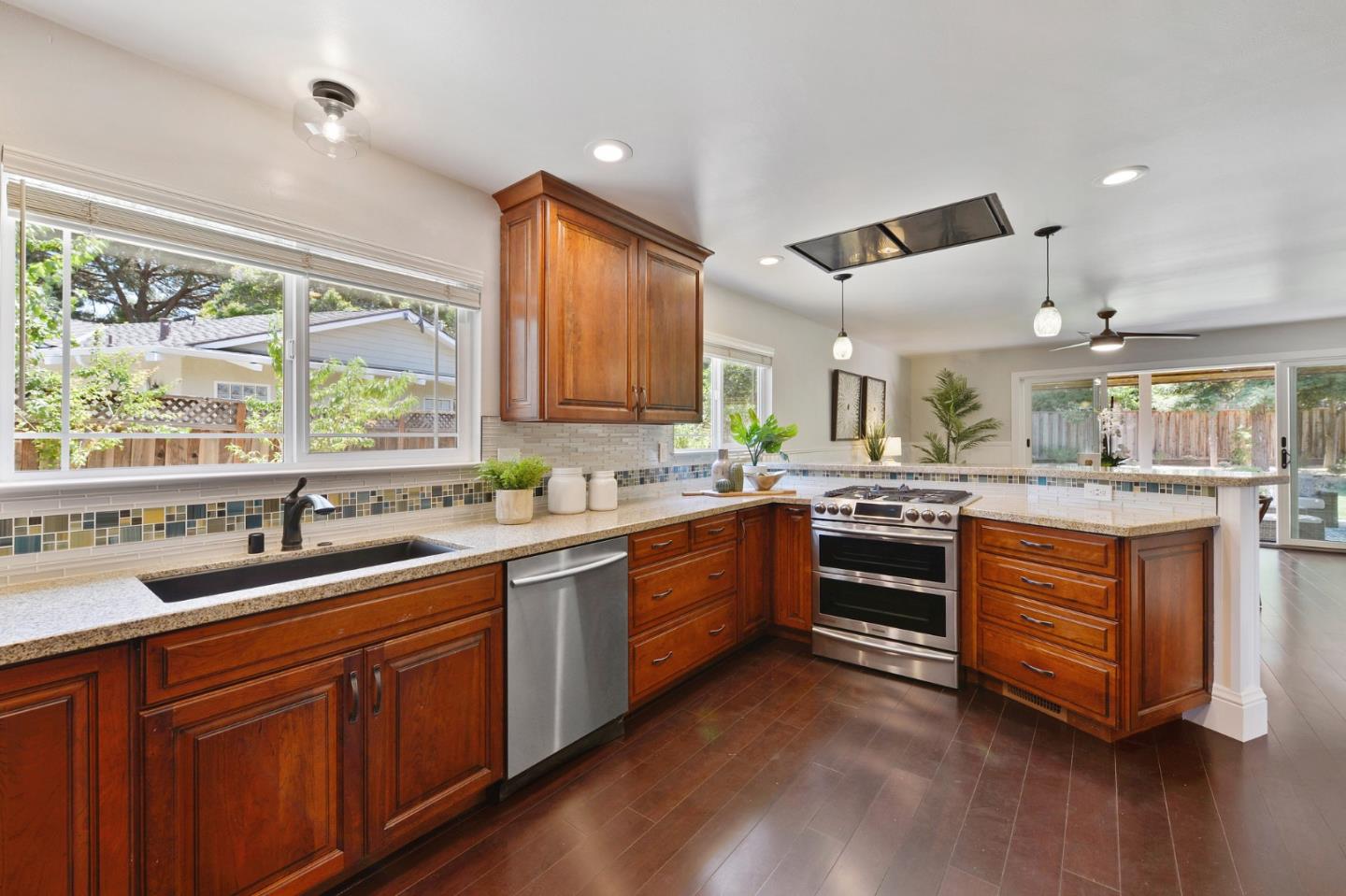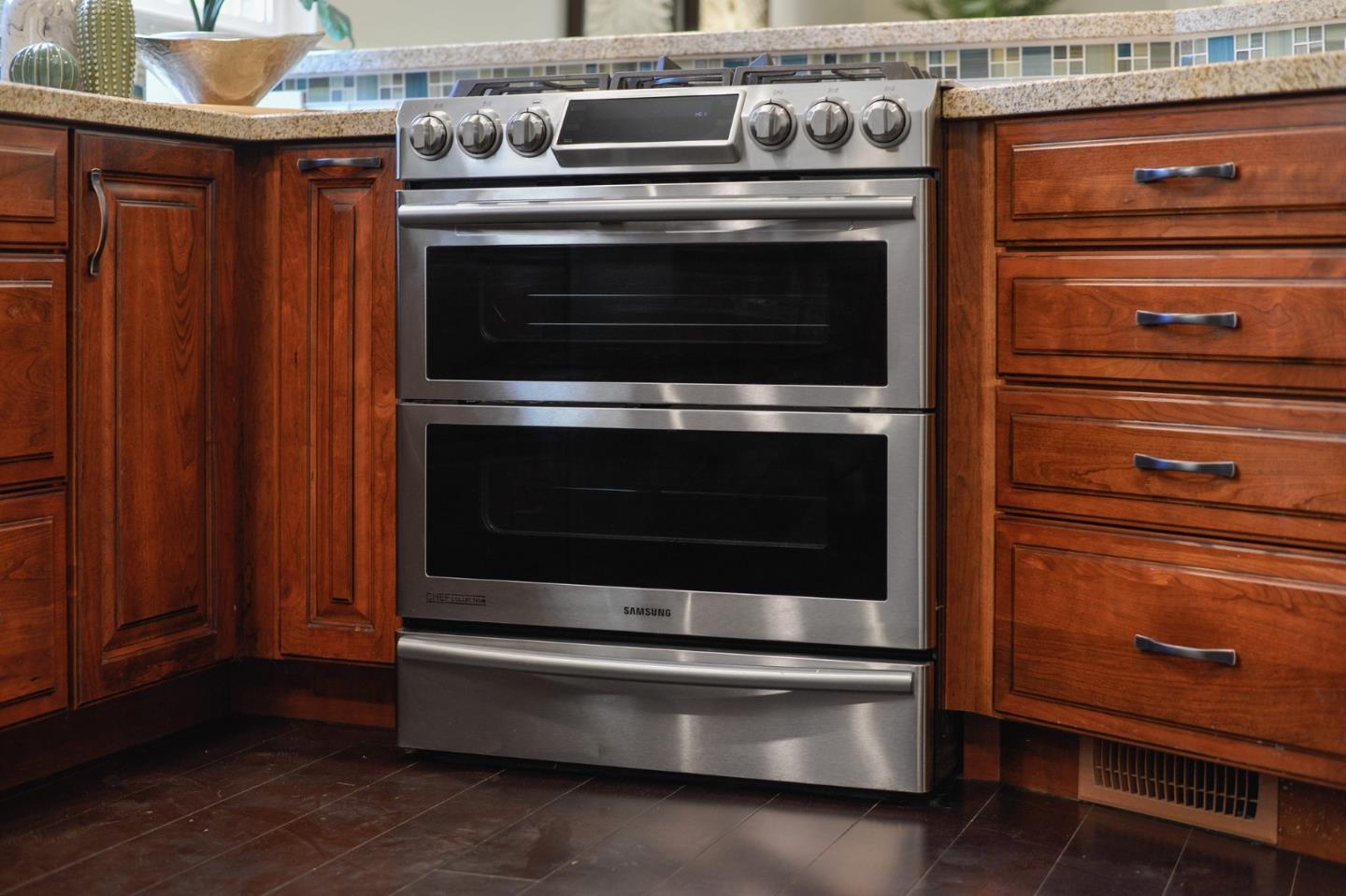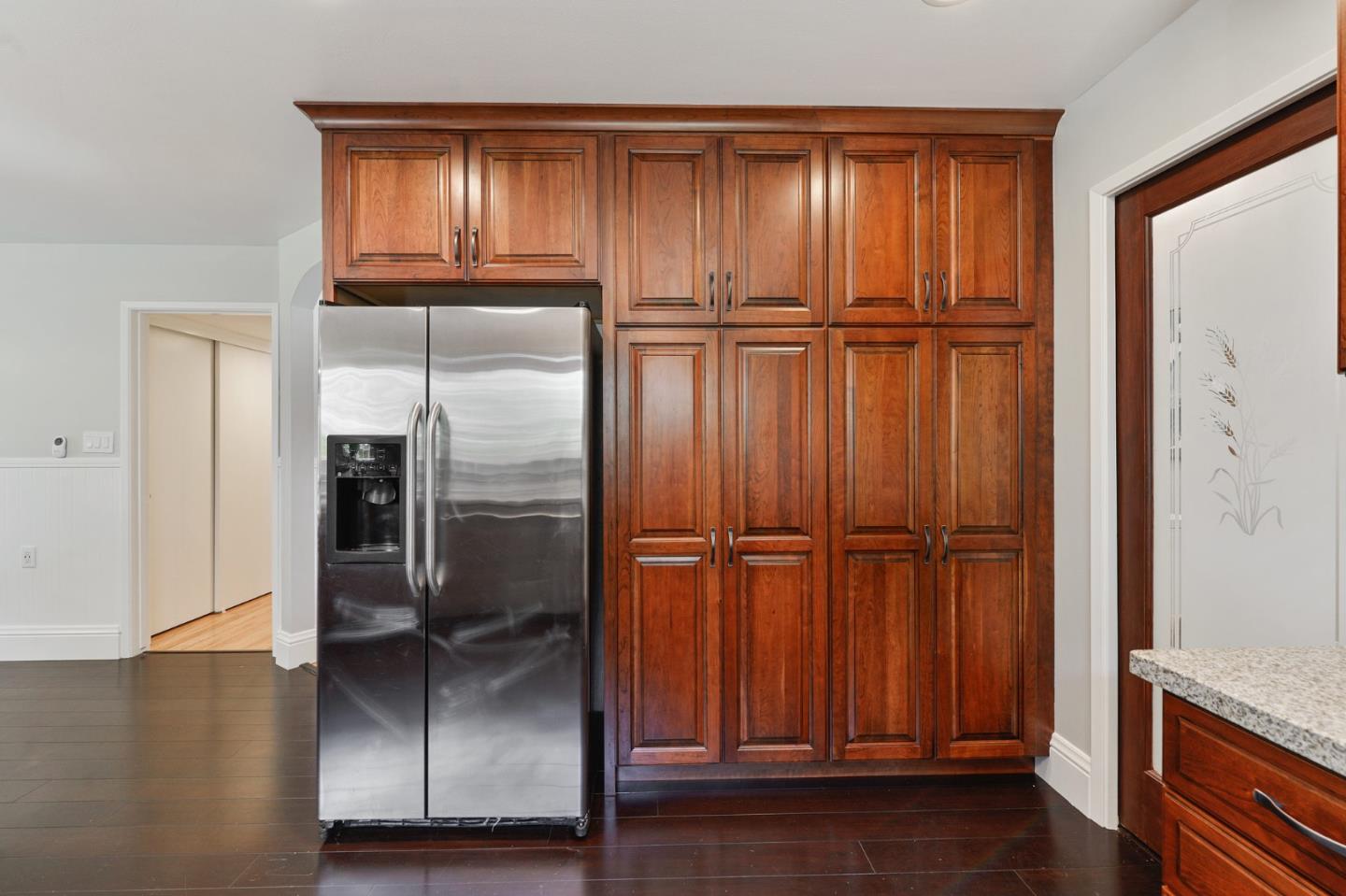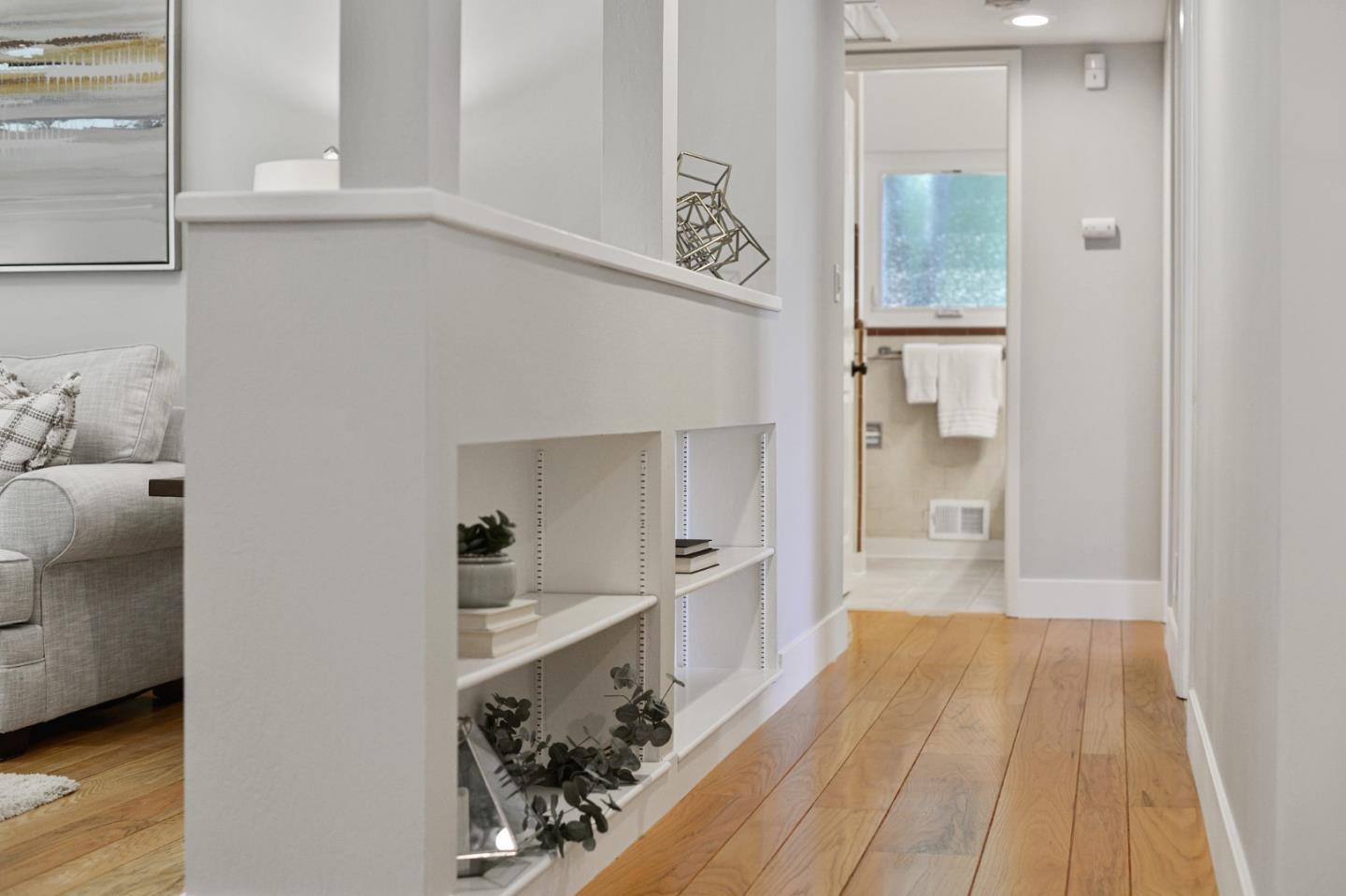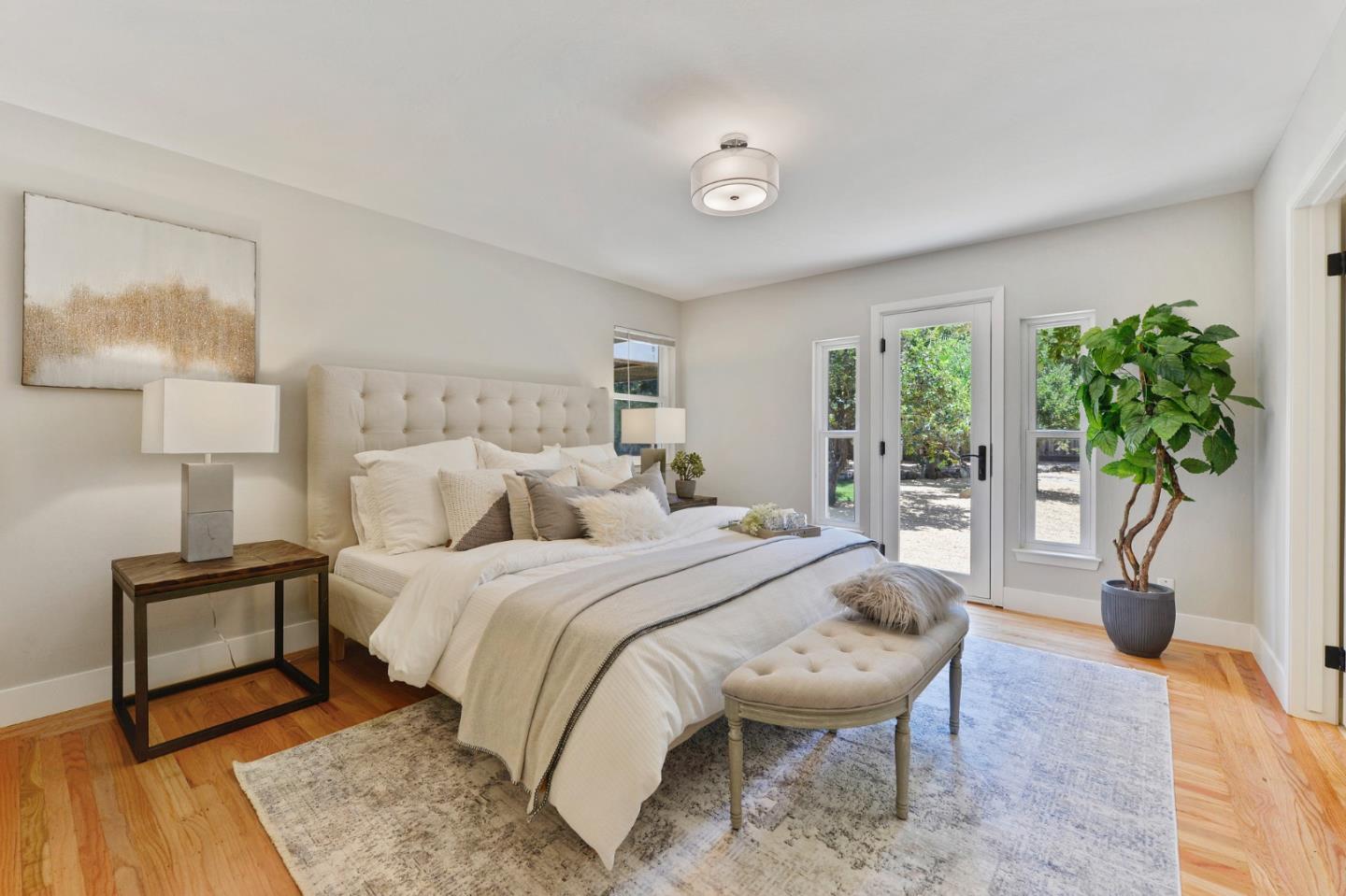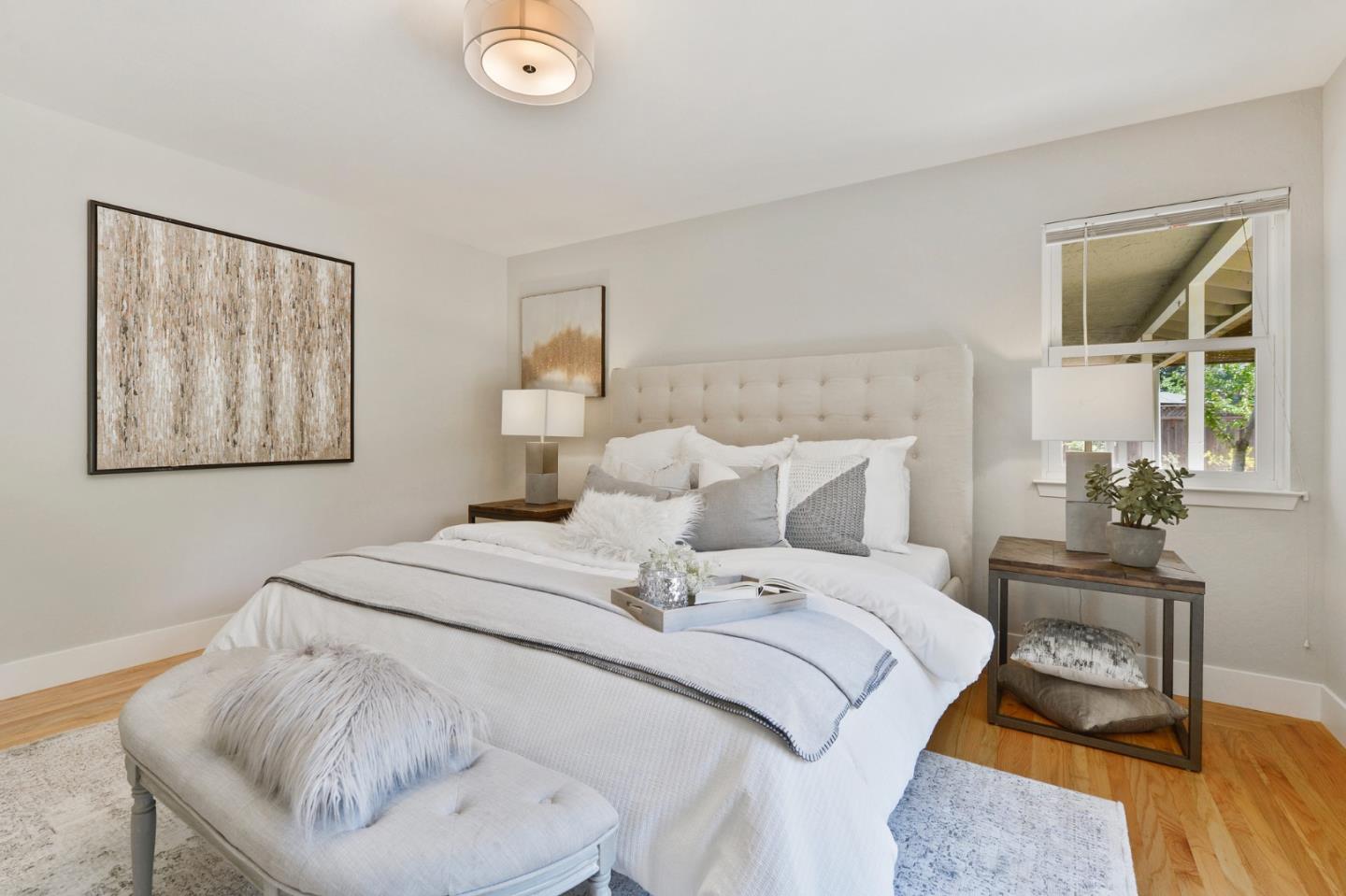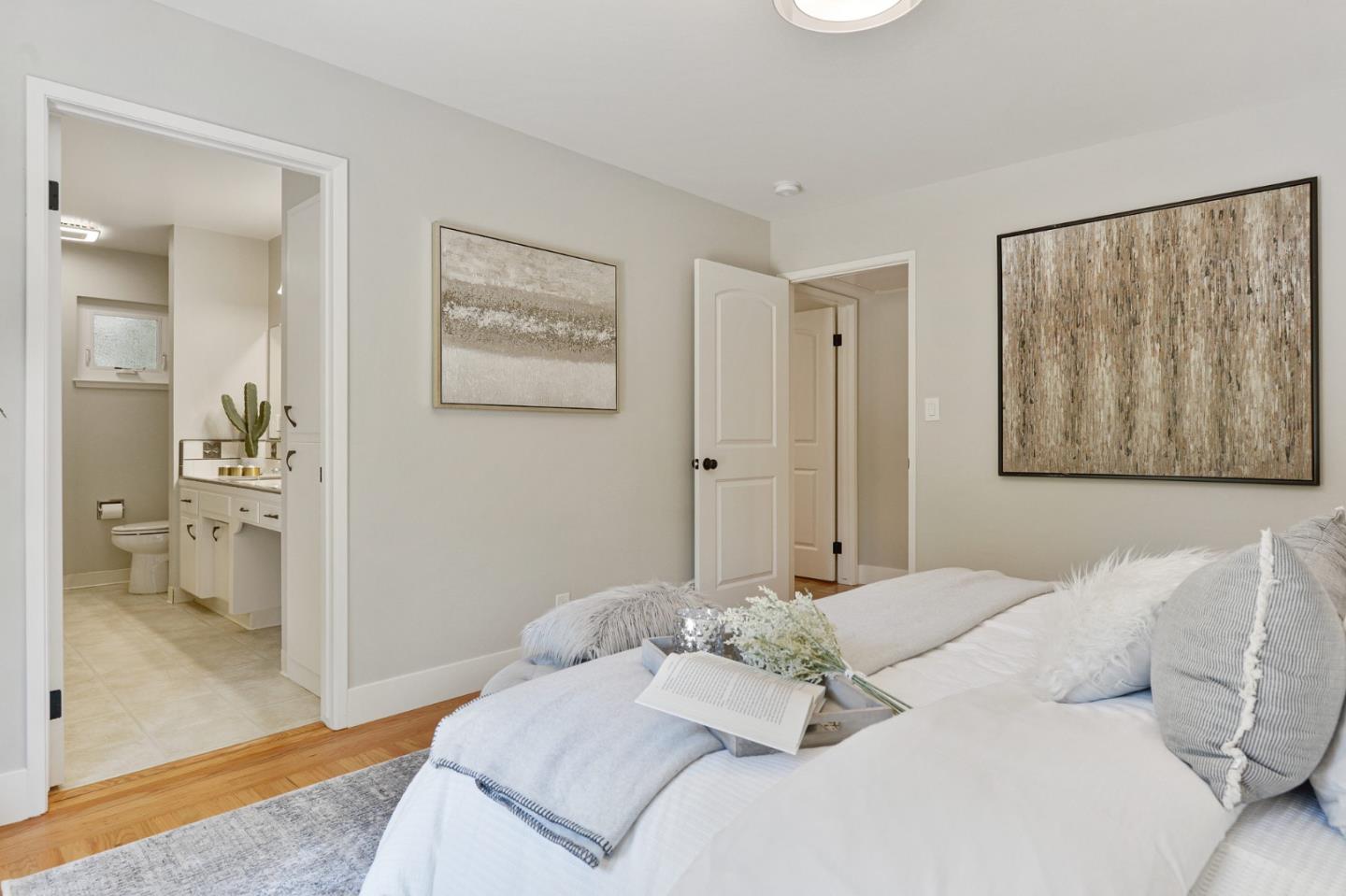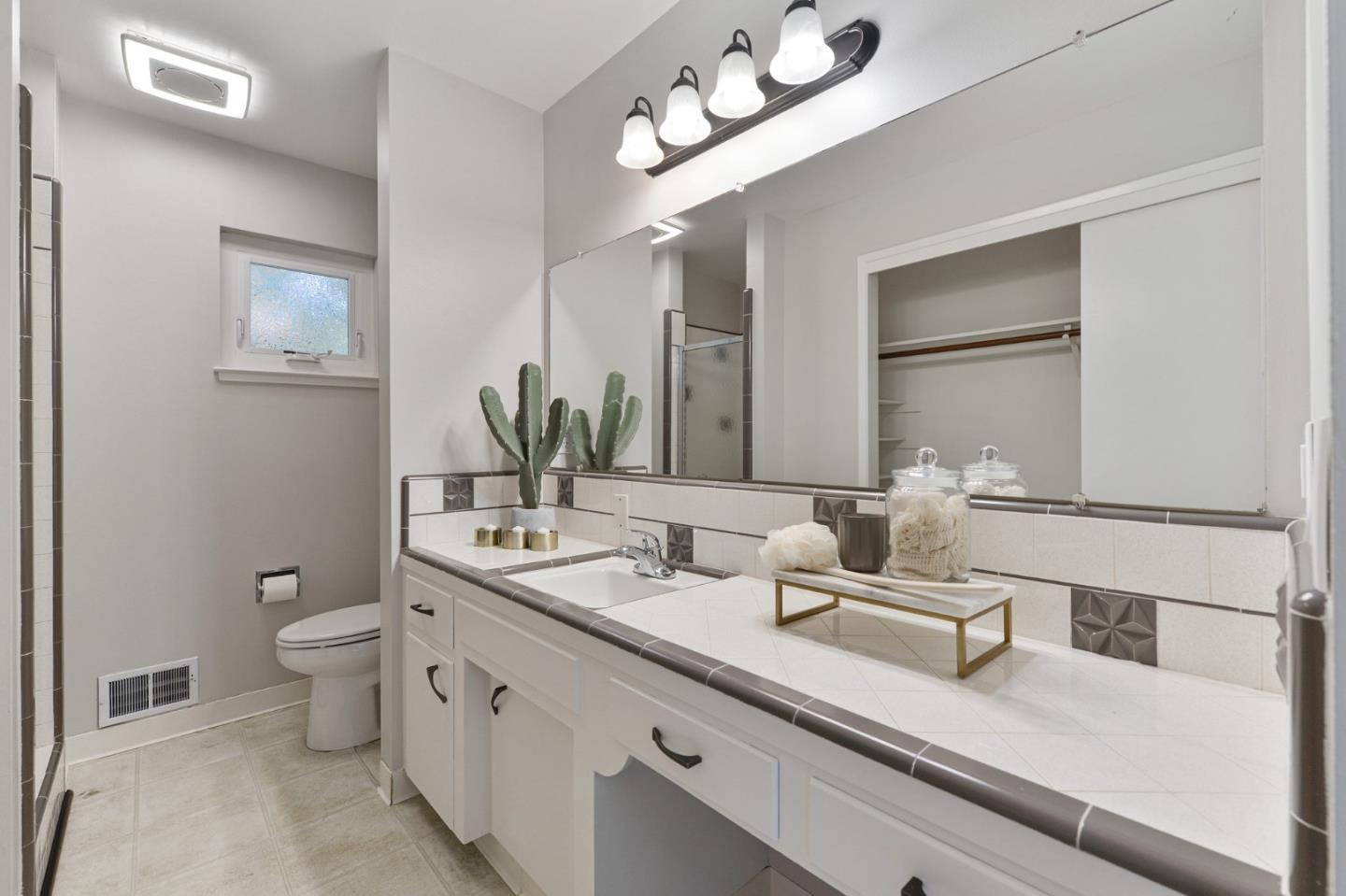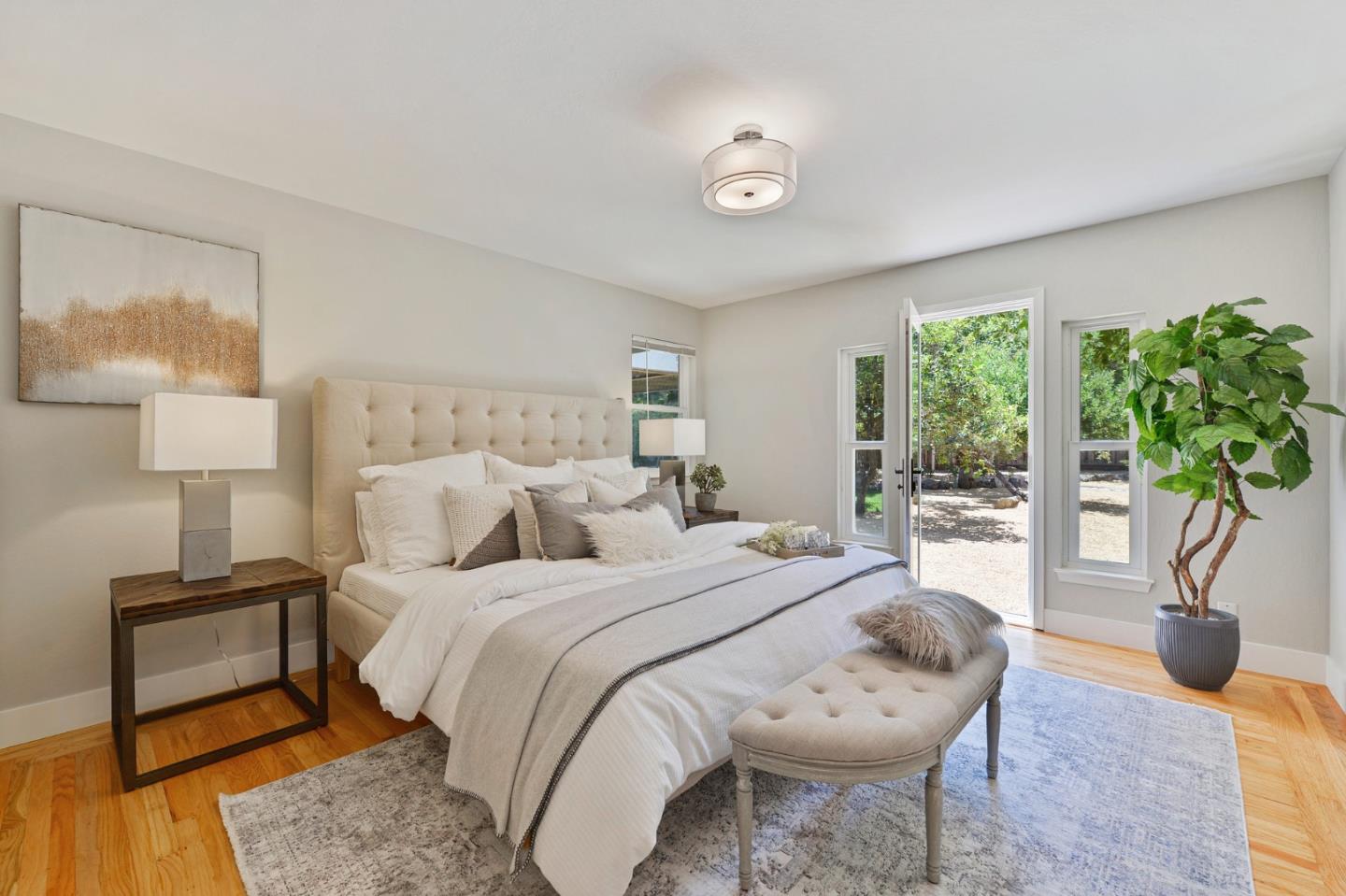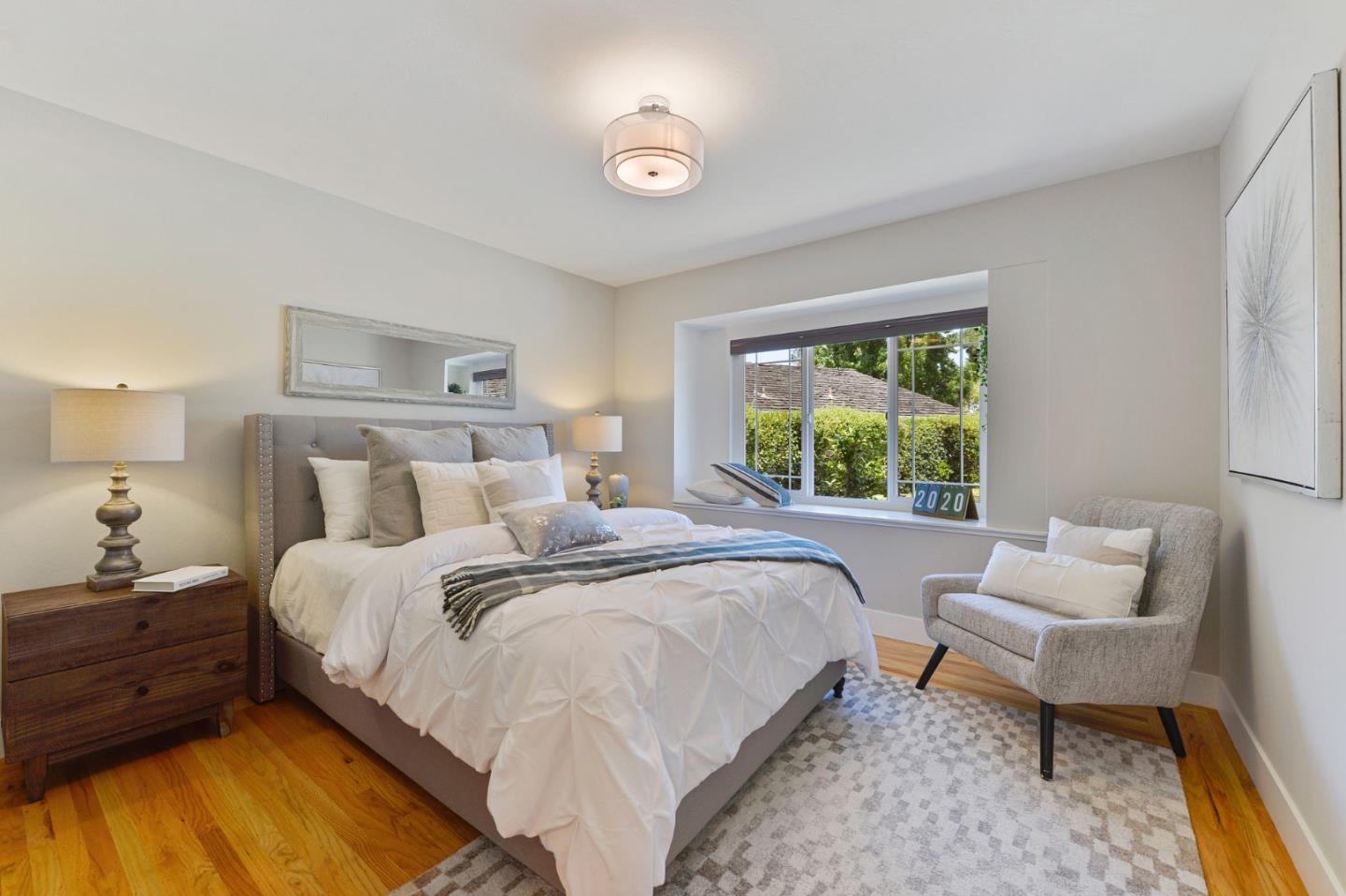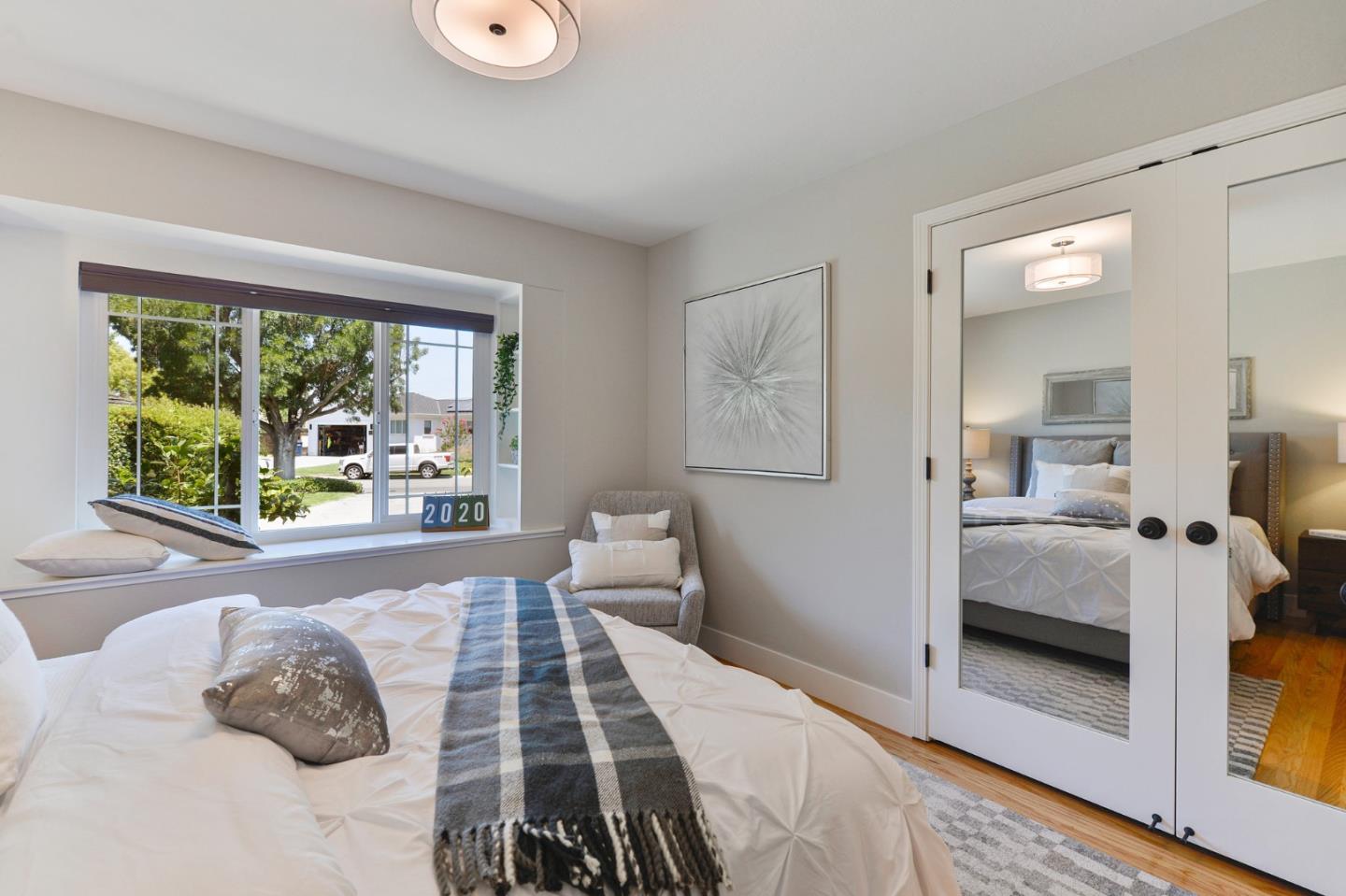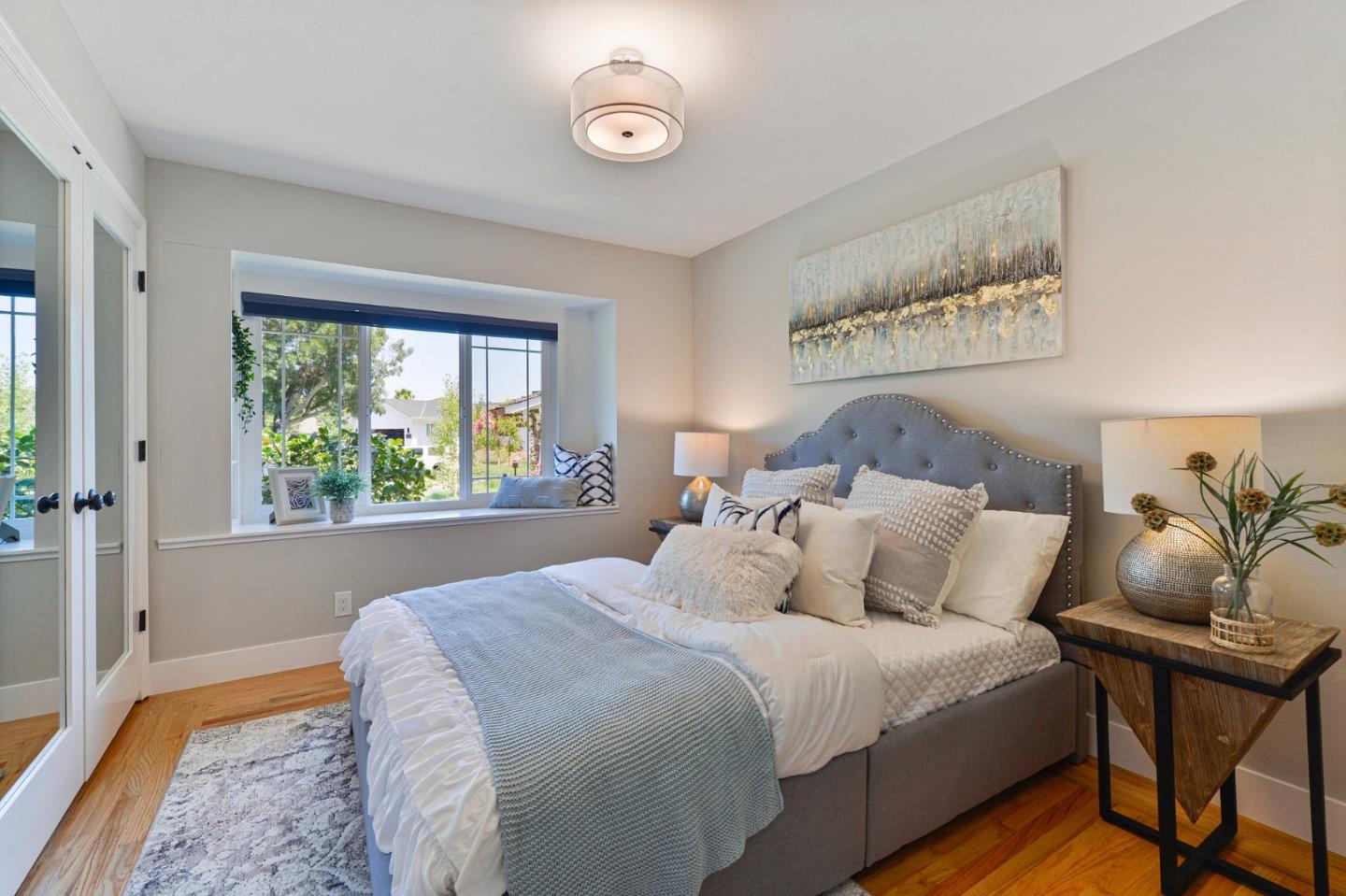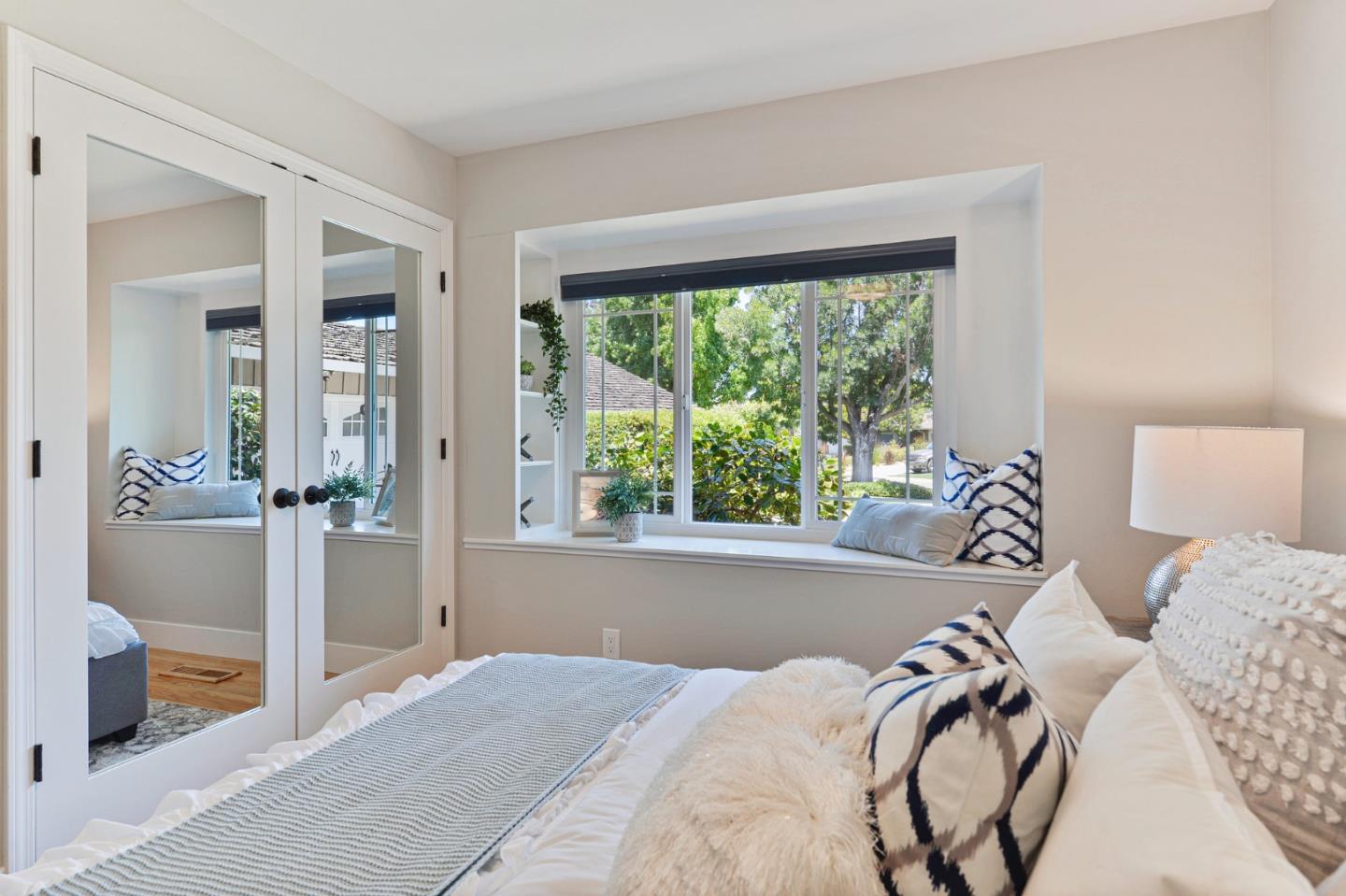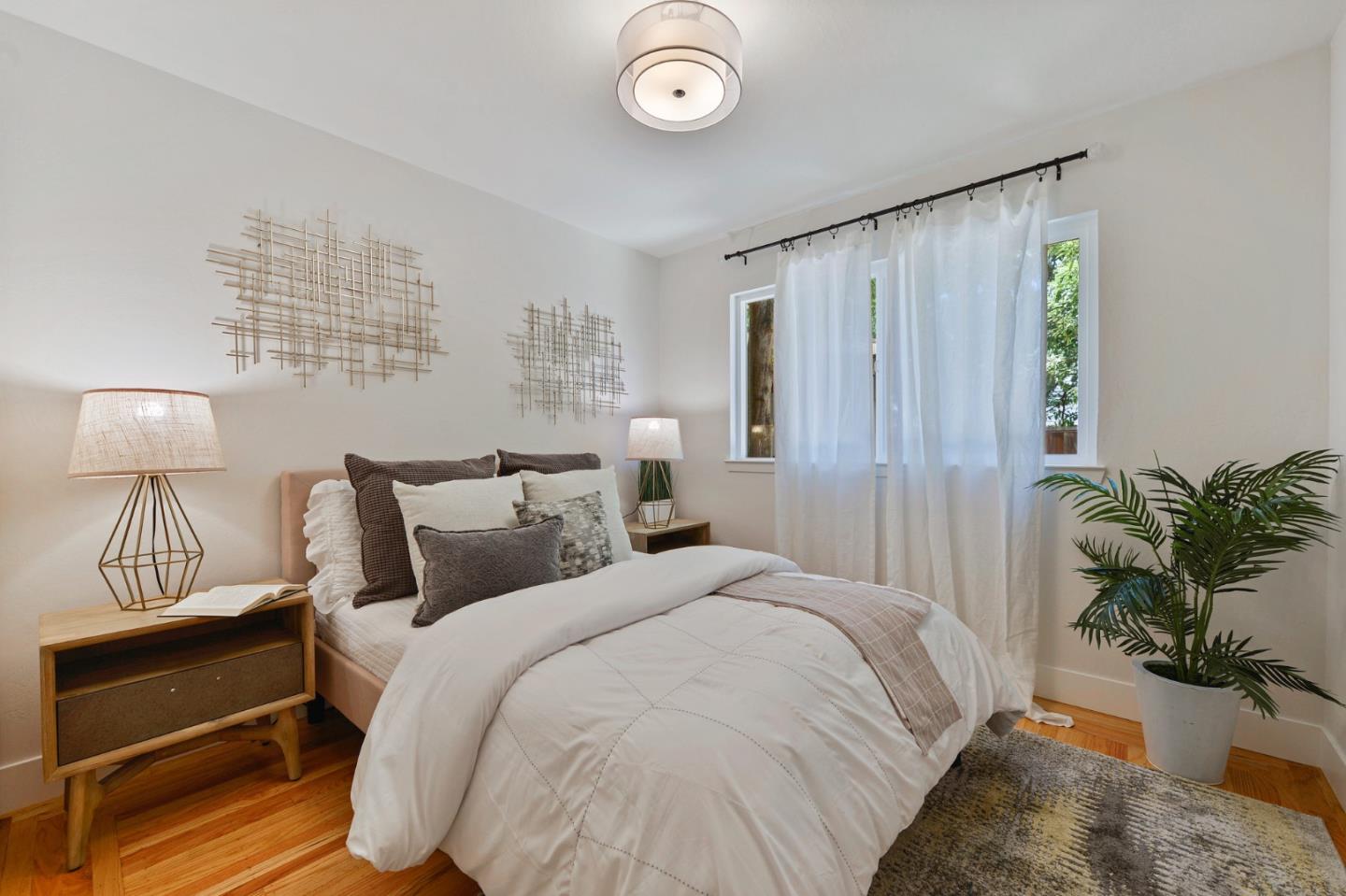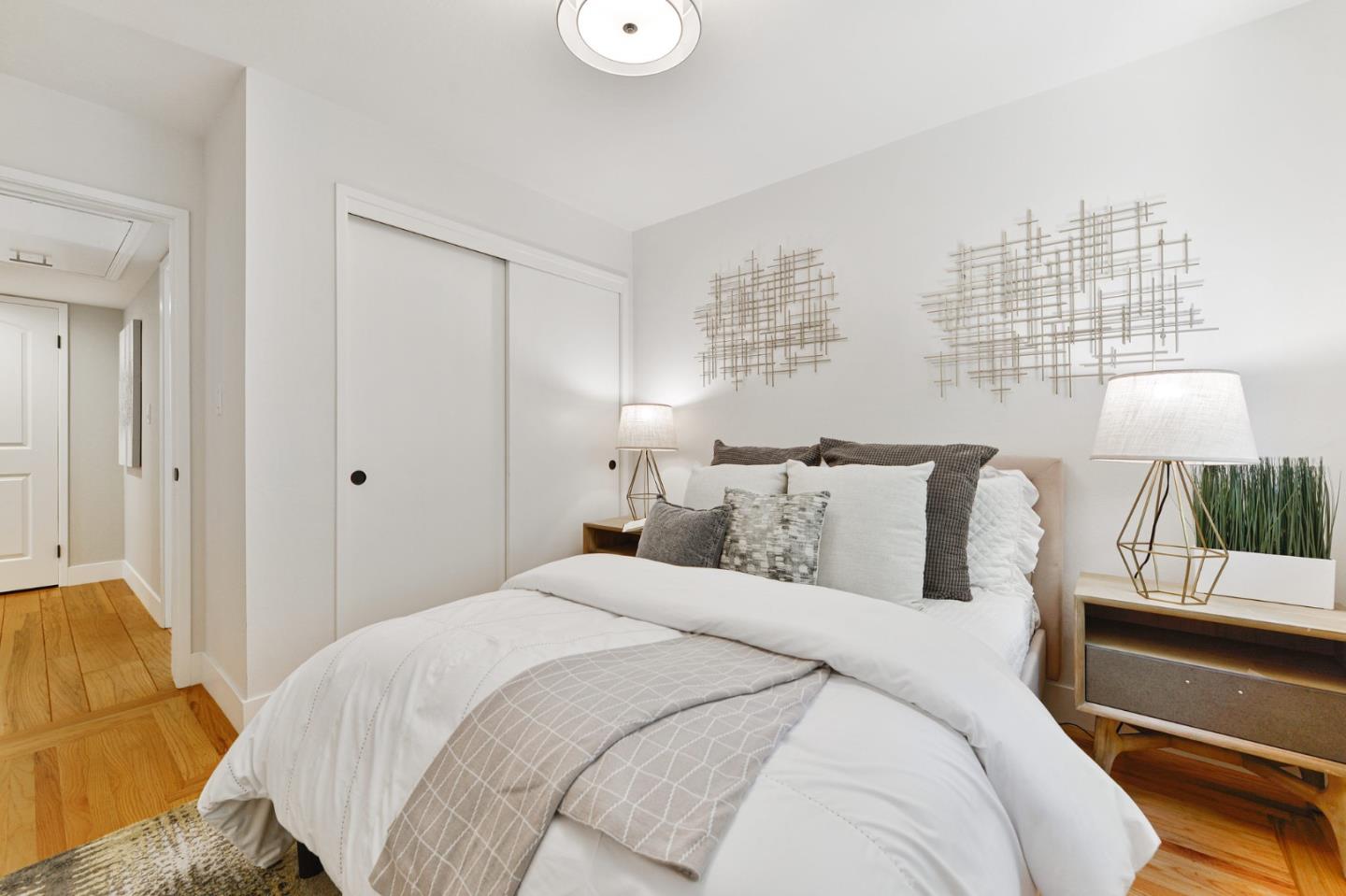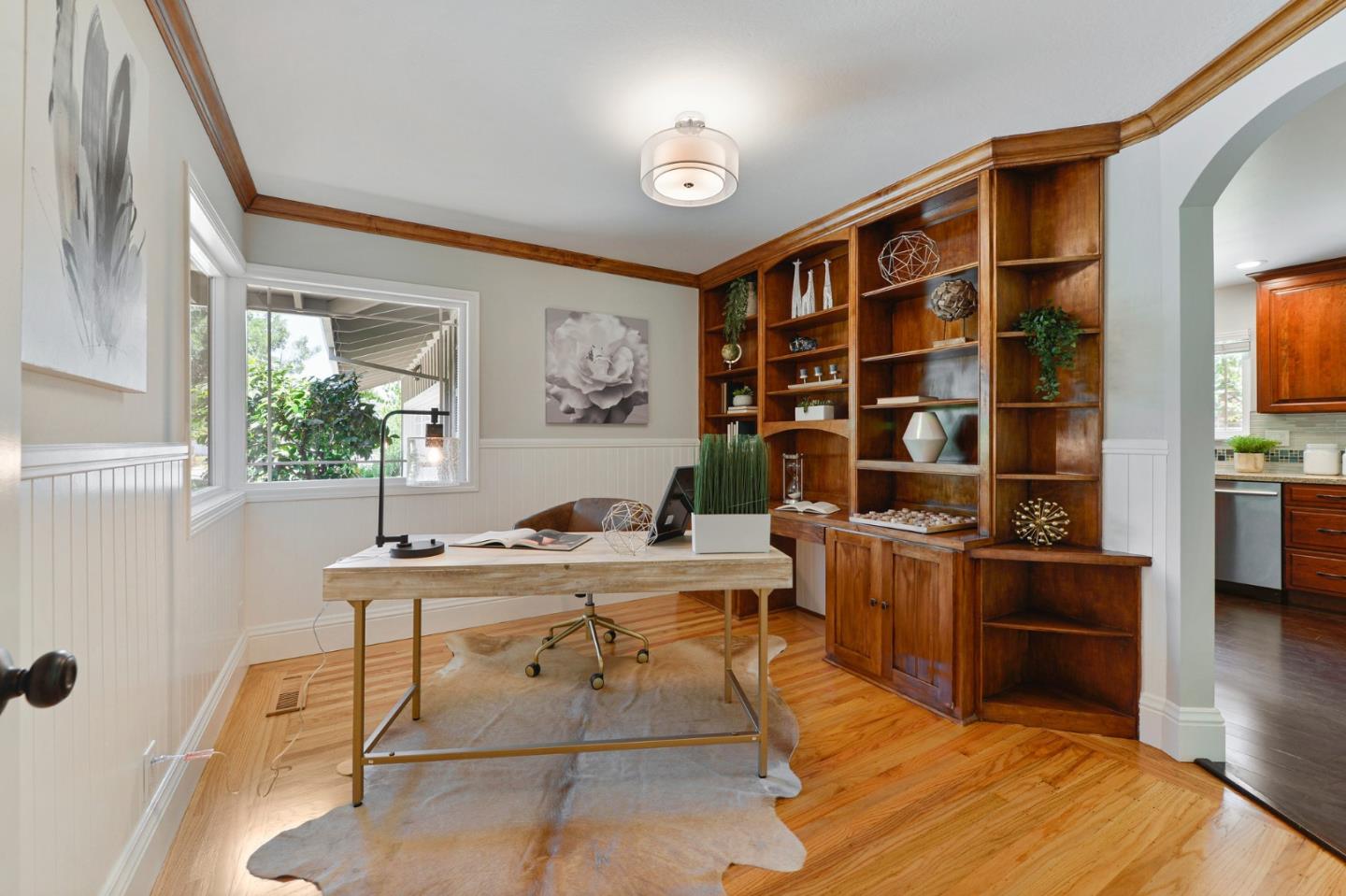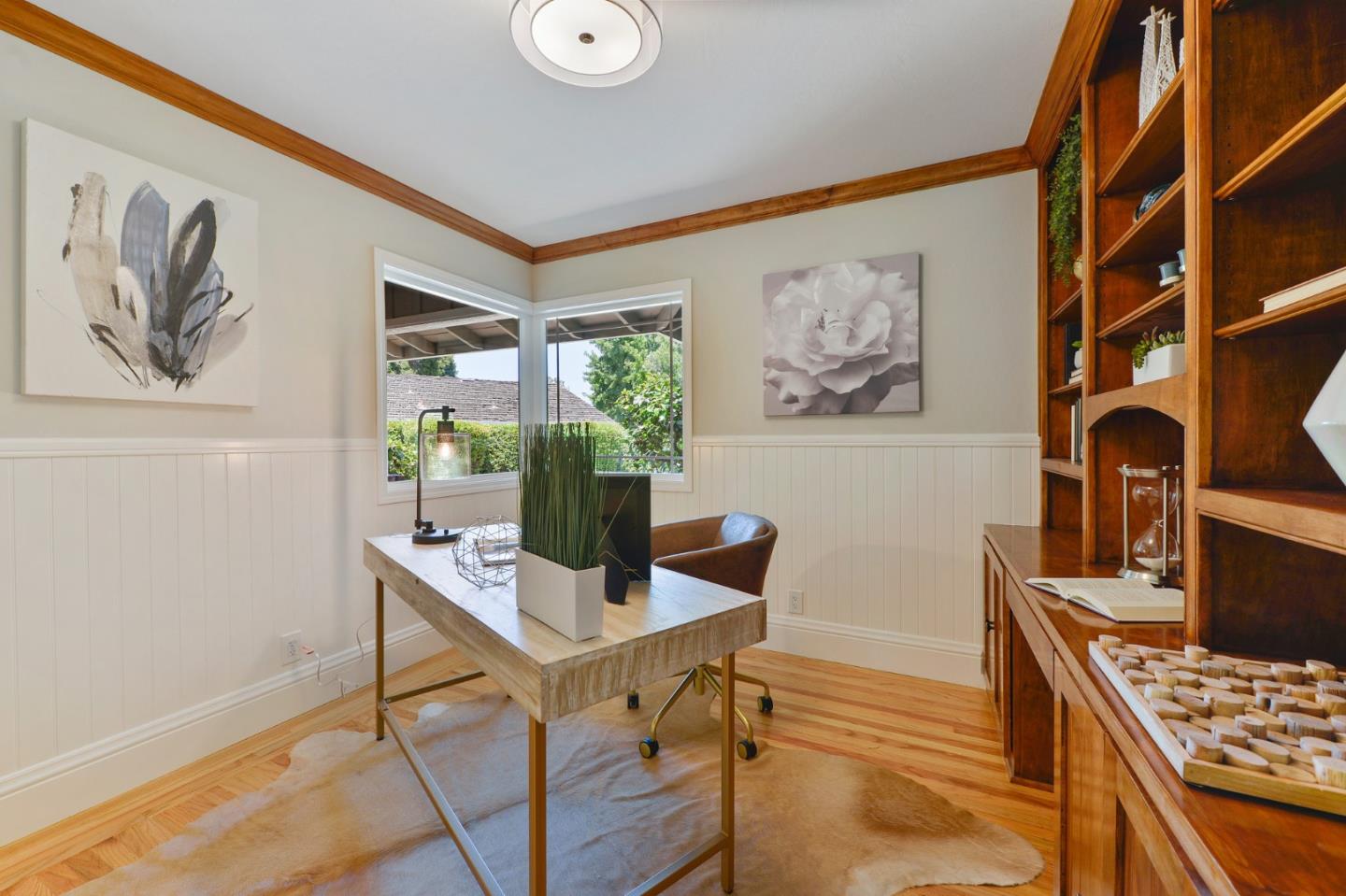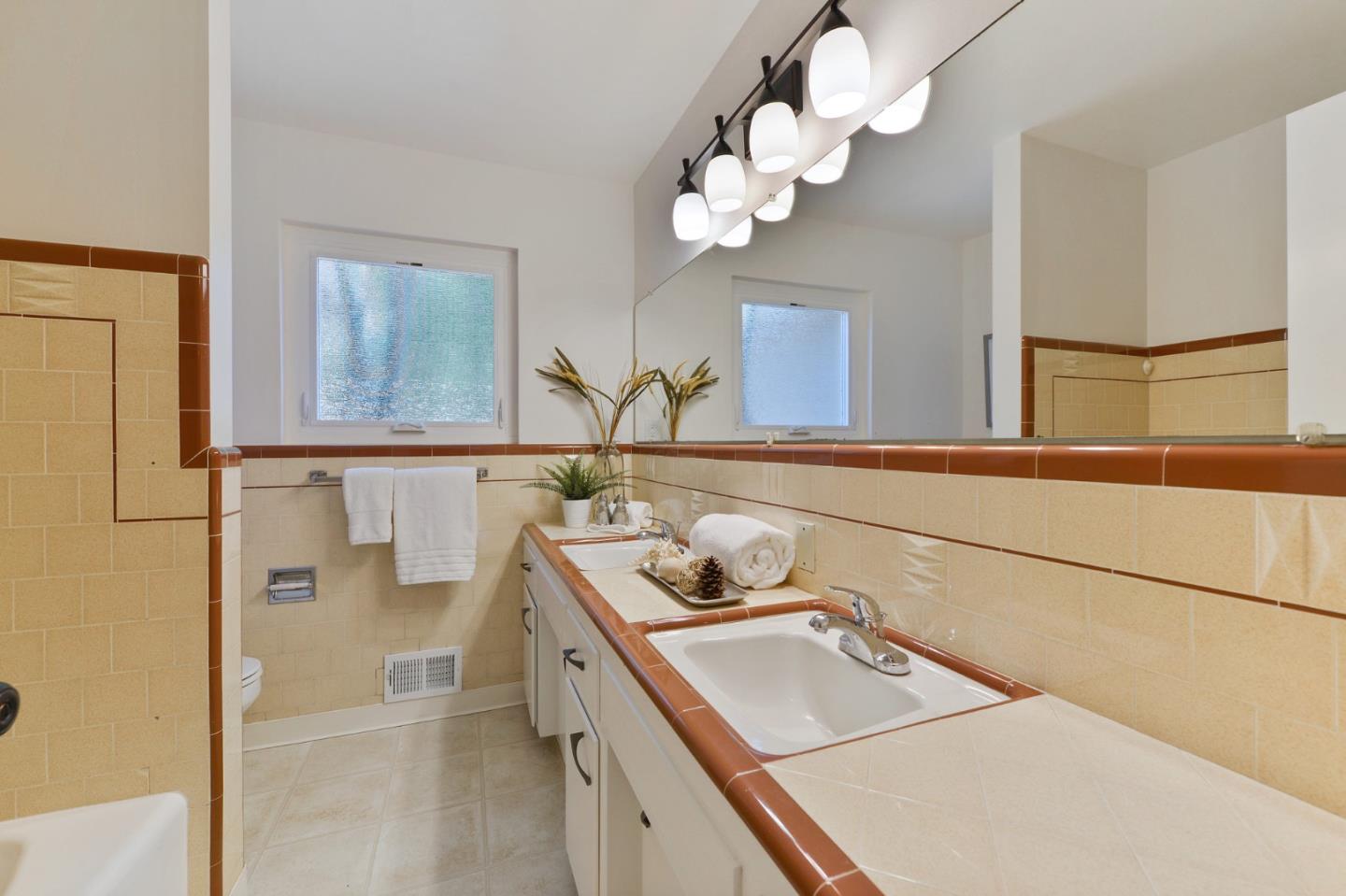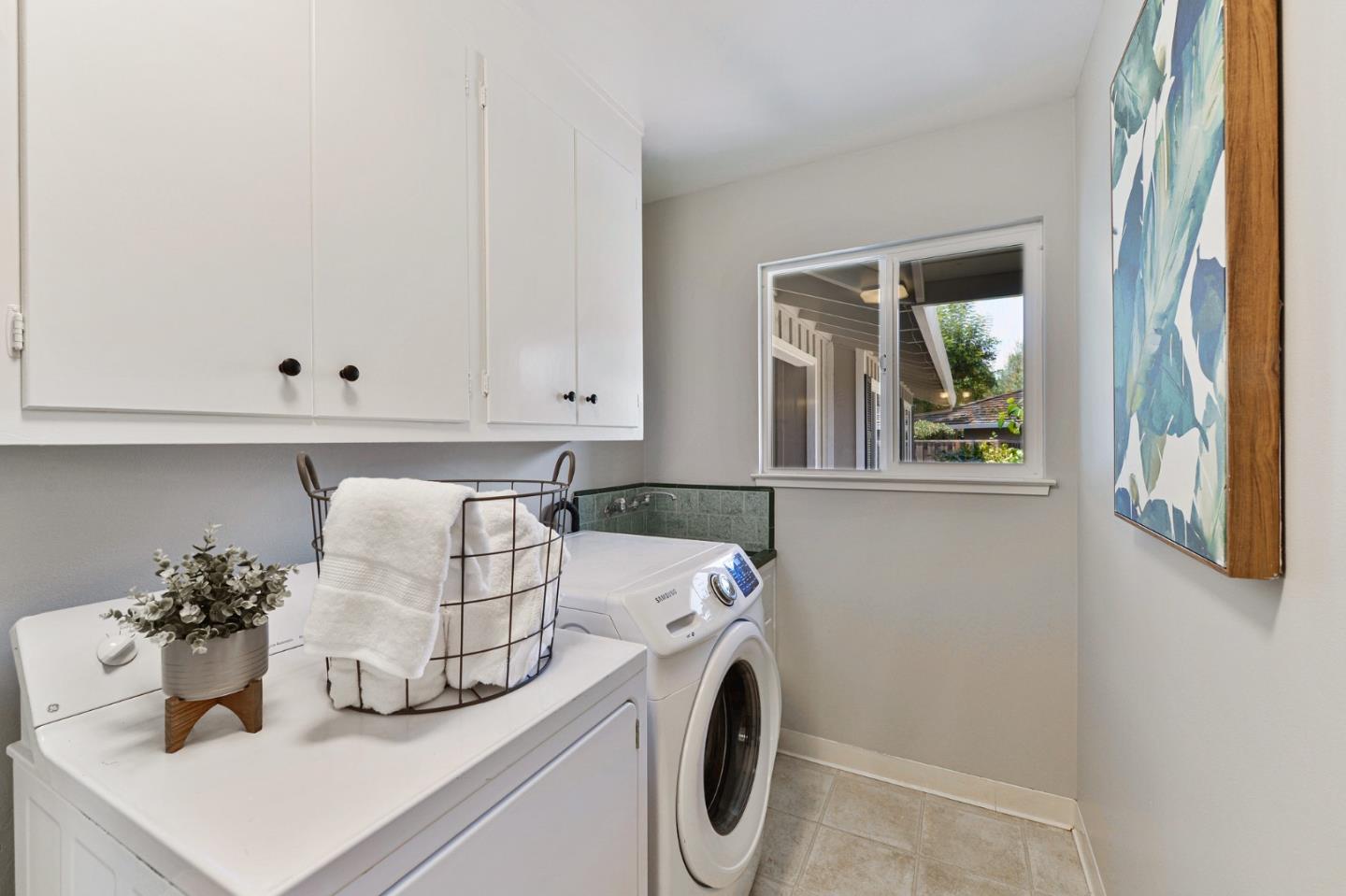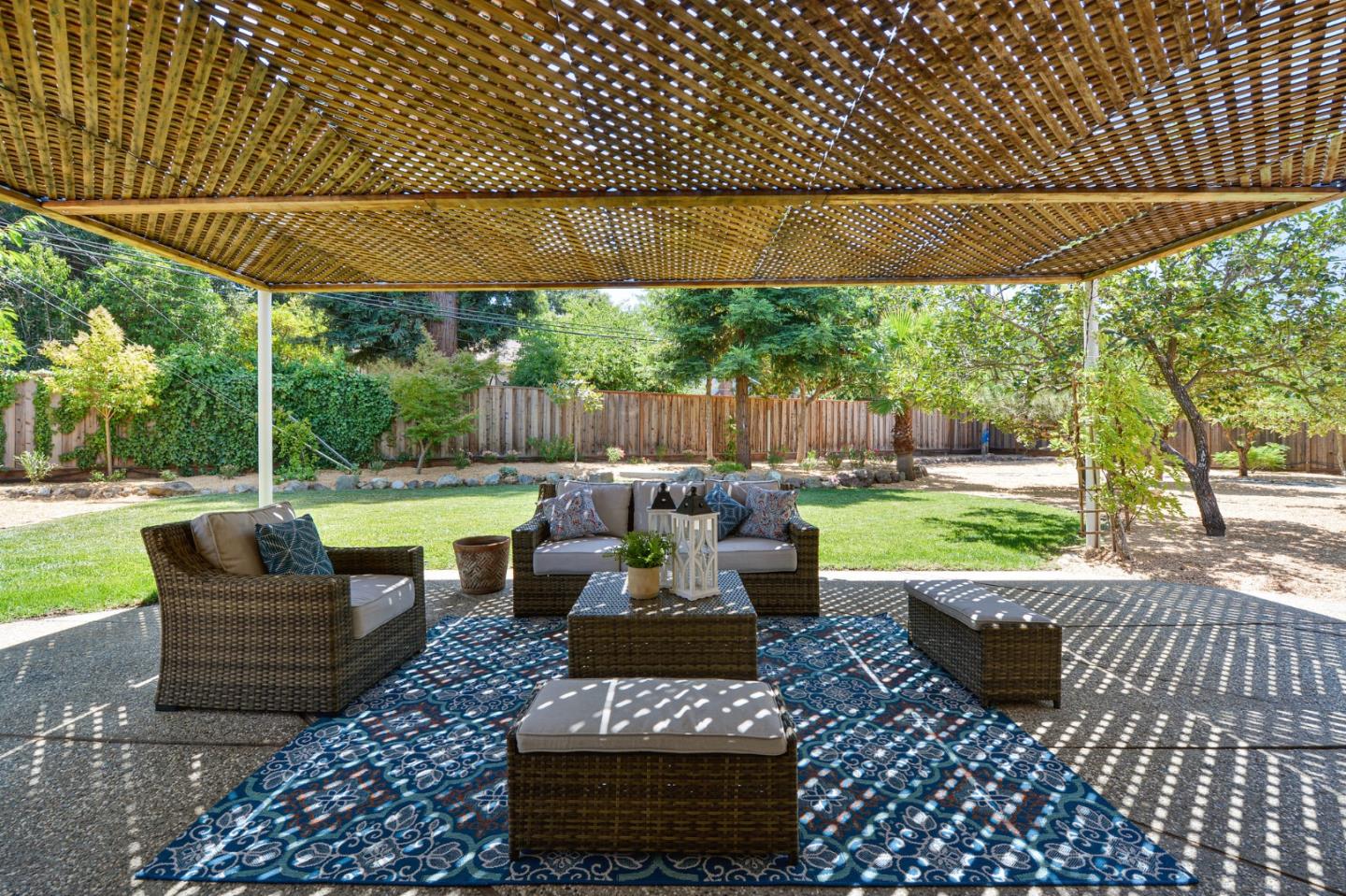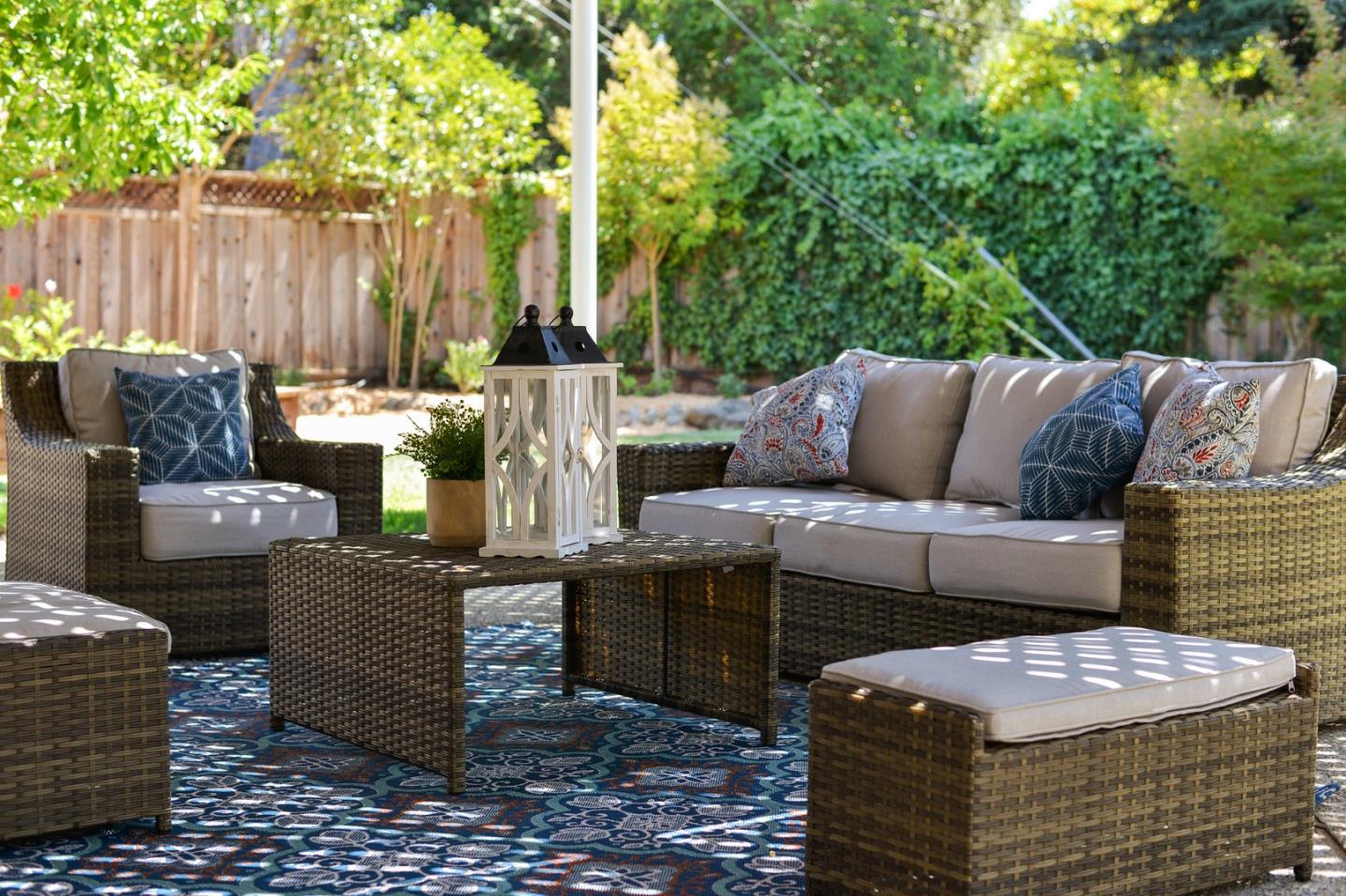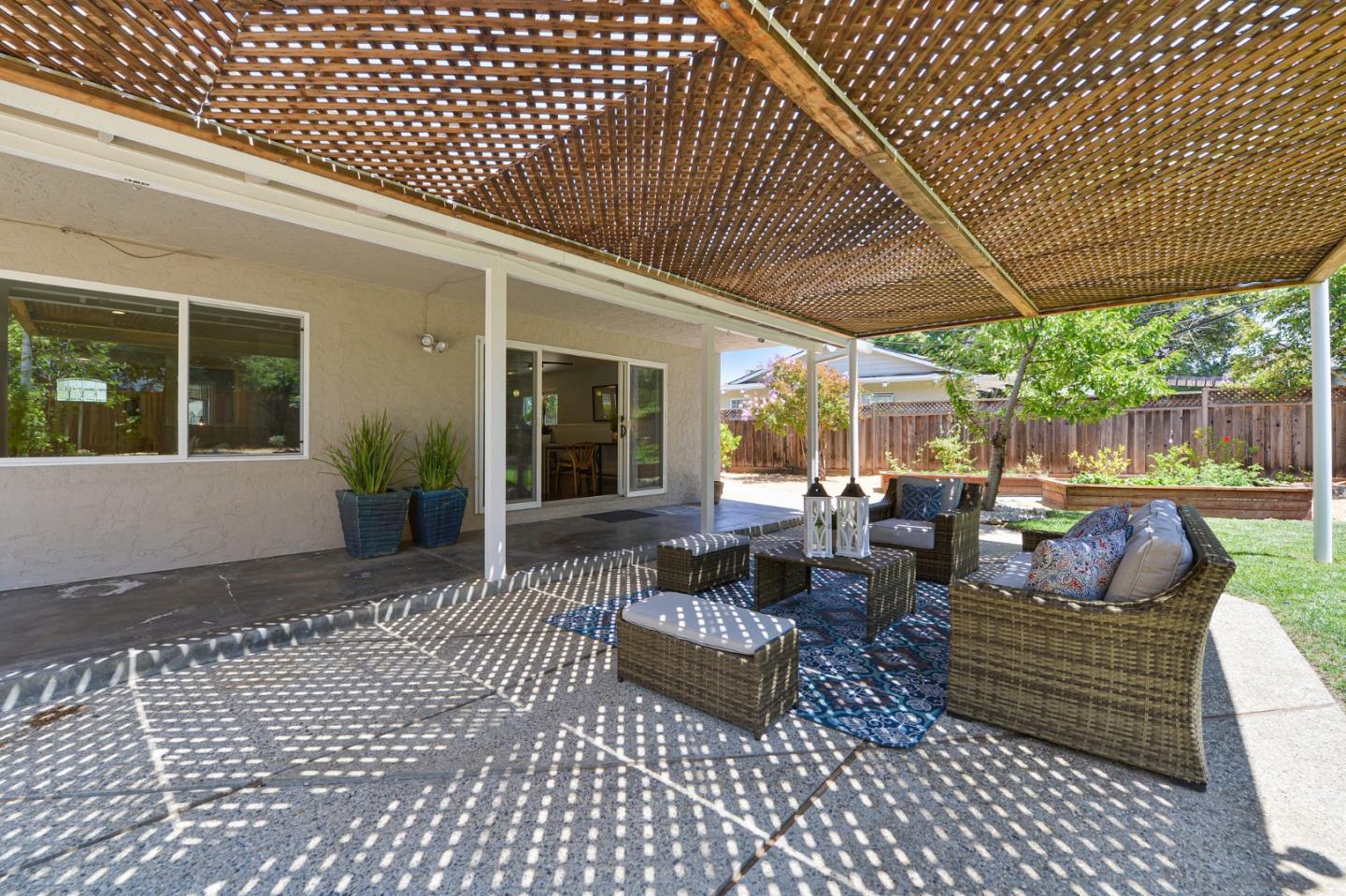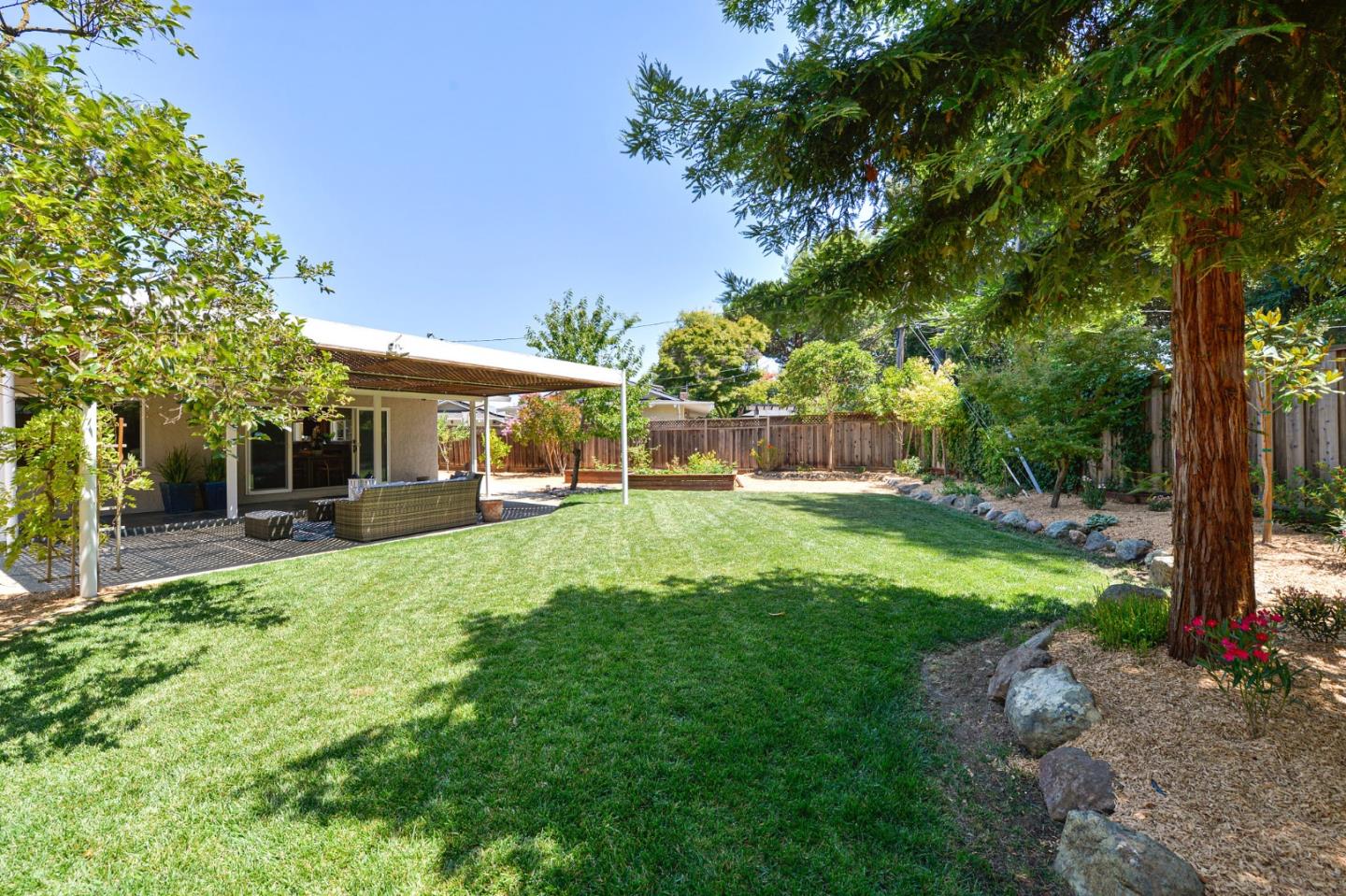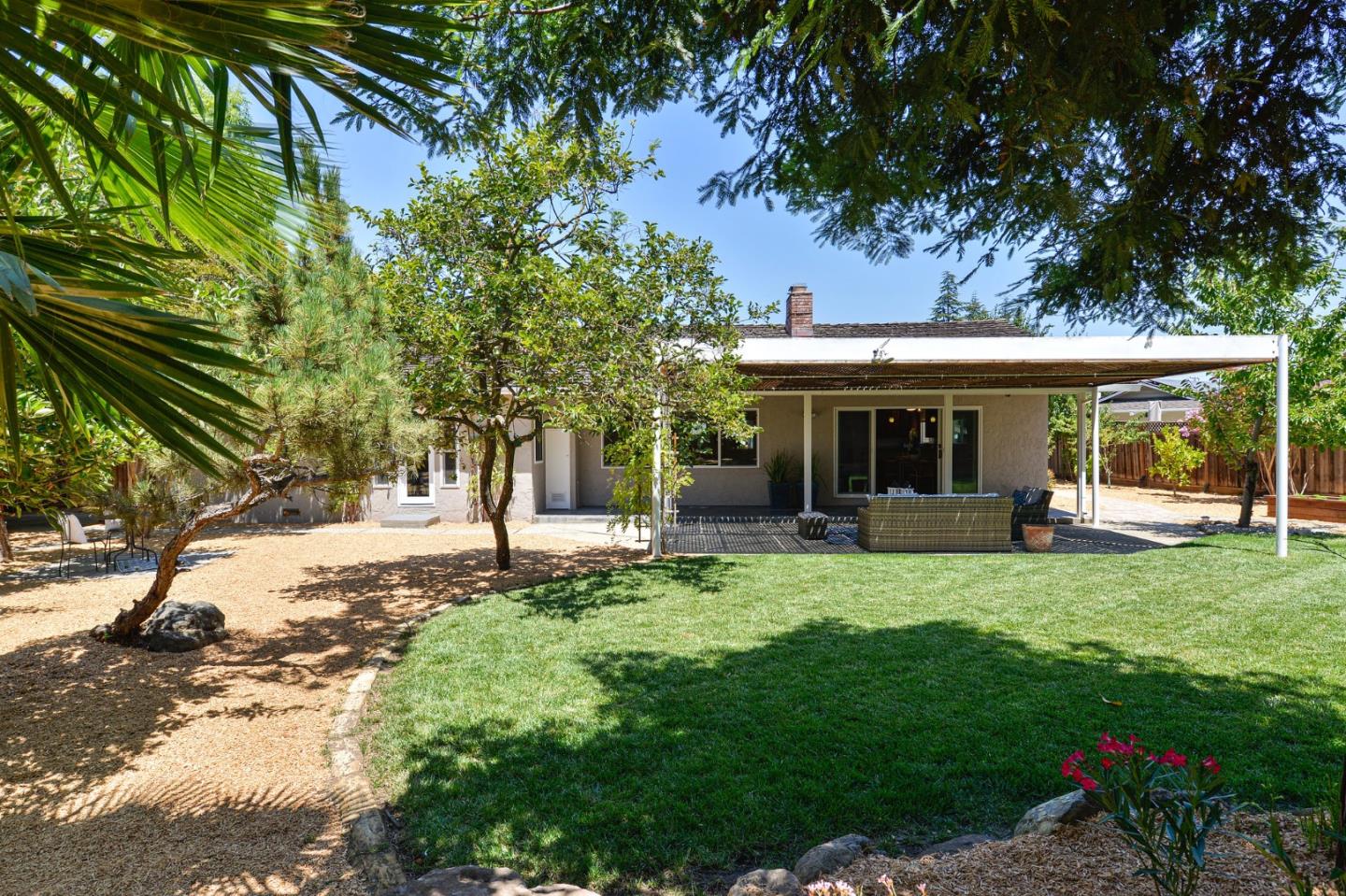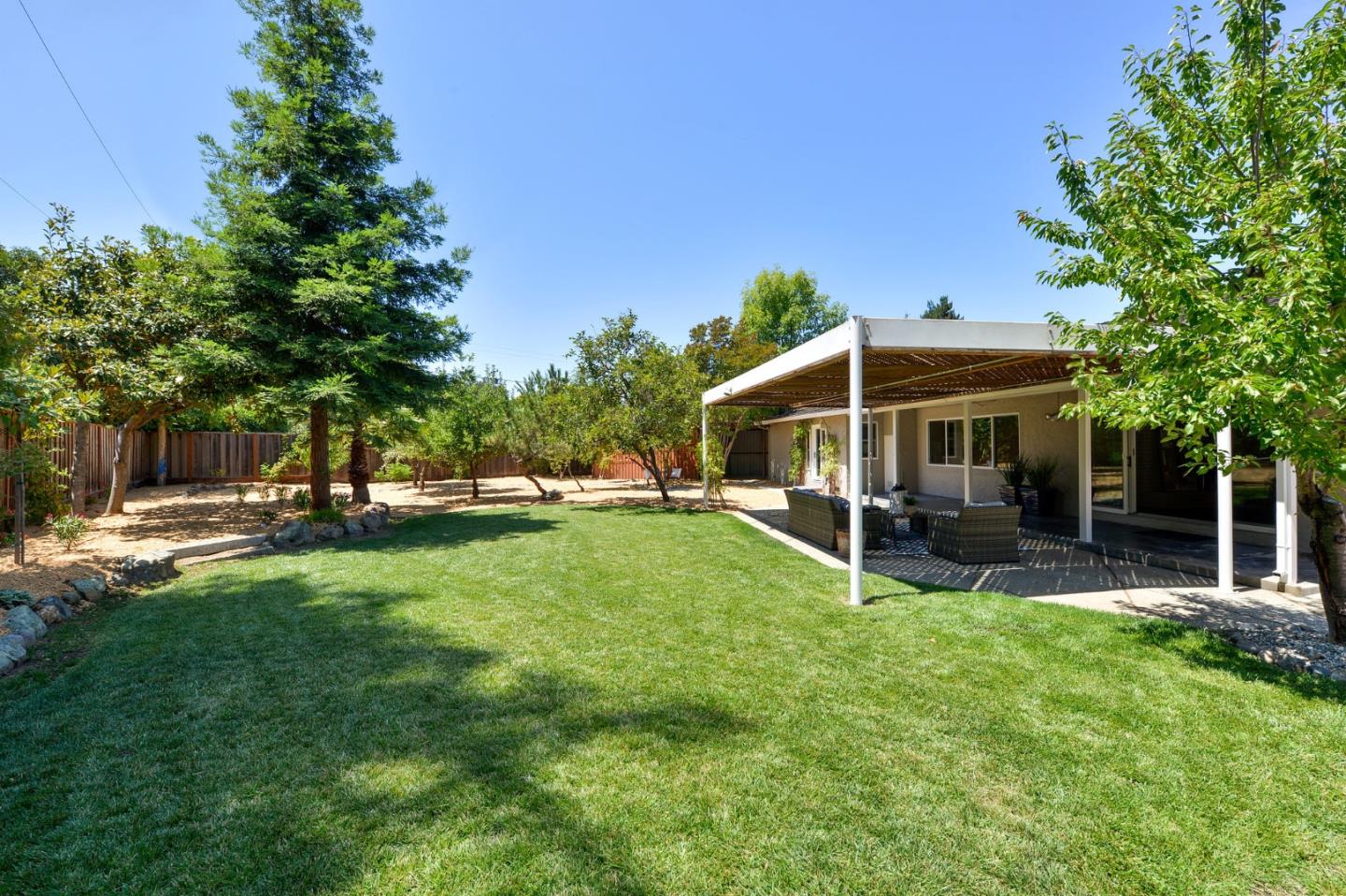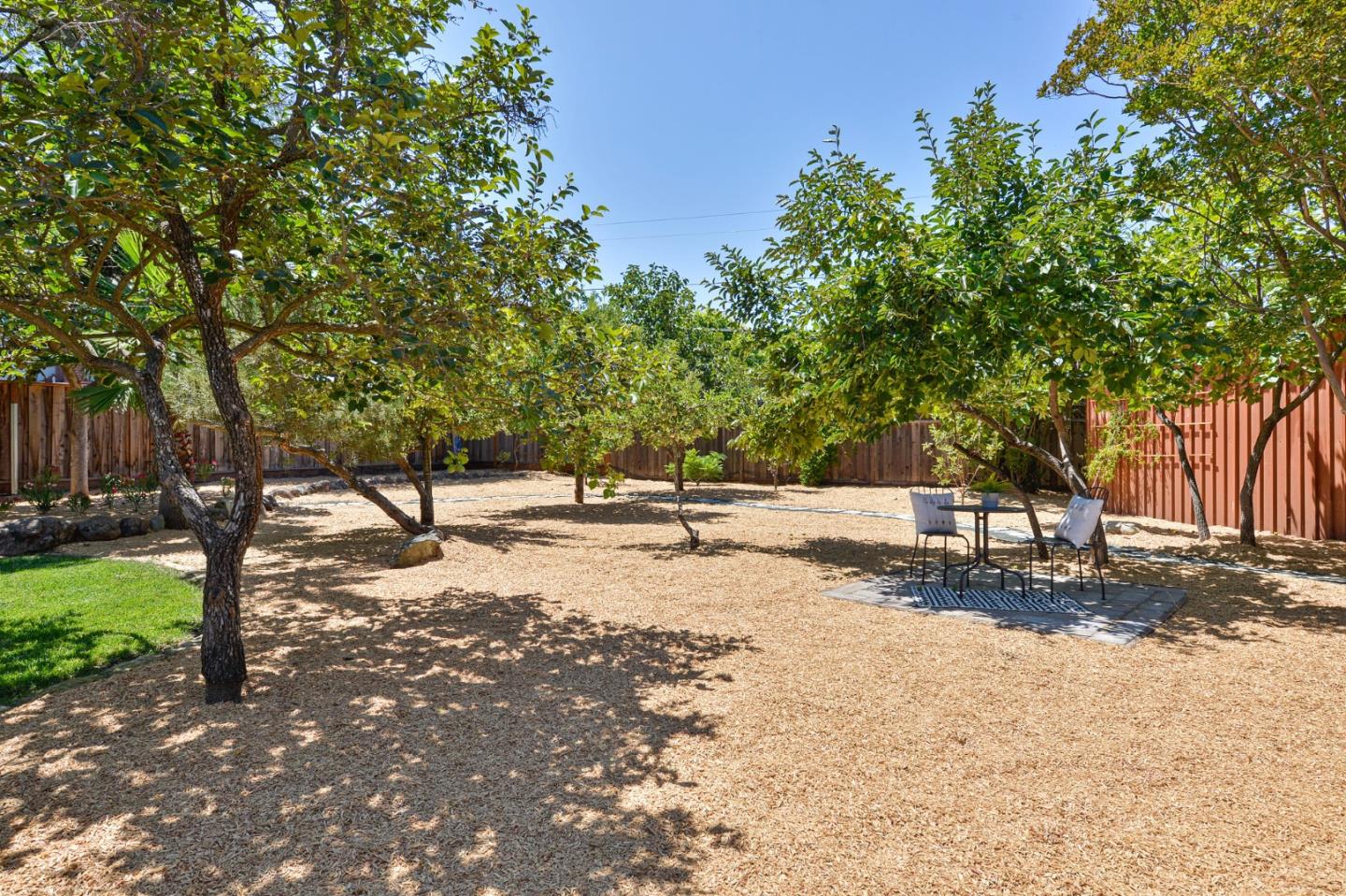 Details:
Lot Sq Feet:
14,884
Fireplaces:
2
HOA?
No
Bank Owned?
No
Status:
Sold
Remarks:
A stunner! Numerous improvements, boasting a spectacular 14K+/- lot. The 4-bed plus office, 2.5 baths, one-level home is suited for modern-day Silicon Valley lifestyles. The backyard, a private sanctuary of towering trees, orchard w/13 species of fruit trees, flowering garden, raised beds, vast patio and workshop with a park-like lot eloquently framing the home. Ensuite, three sizable rooms, separate office with custom cabinet and wainscot, and laundry room swathed in light and a calming decor; new lights, molding and doors. Double fireplace centers the Kit/FR/LR, perfect for crafting, while enjoying views of the huge yard. Kitchen outfitted with SS appliances, cherry, bamboo, gas stove, pantry, breakfast bar and recessed vent. Improvements: landscape, windows, pavers, sliders, lighting, electrical and plumbing enhancements. Opportunities galore: Expand, ADU, pool, etc. Moments from commute arteries, dining, shopping, hiking, and acclaimed Cupertino schools (buyer to verify schools).
There are currently no open houses for this property. Please contact
Claudia Montalban
to schedule an appointment.