<![CDATA[ var dwellicious_data = { "address": "49 Lowery Drive ", "city": "ATHERTON", "state": "CA", "zip": "94027", "zip4": "", "area": "", "subdivision": "", "county": "", "price": "9200000", "beds": "5", "baths": "4", "sqft": "6659", "lotsize": "50094", "yearbuilt": "2000-01-01", "proptype": "Residential", "mlsnum": "ML81803456", "active": false, "remarks": "Magnificent estate at the end of a Lindenwood cul-de-sac on over 1.1 gated acres. Timeless and classic on 2 levels, all beautifully appointed with absolute designer sophistication. Hand-hewn hickory floors in every room. Dramatic great room with 18-foot tall ceiling plus everything needed for work-from-home and distance learning including den/media room with surround sound, privately located office, study center for 3, and gallery-style library. 5 upstairs bedrooms with fabulous primary suite with balcony, surround sound, steam shower for 2. Separtae wing with 4 bedrooms and 2 full baths. Spectacular grounds with pool, spa, lighted tennis court, 5-hole putting green, fireplace, inground trampoline & barbecue kitchen. Chicken coop and fruit trees. High speed fiber optic line. Menlo Park schools.", "photos": [ { "displayorder": 0, "url": "https://mlslmedia.azureedge.net/property/MLSL/81803456/426ce846b5c64fb78c79231d4cd062cd/2/1", "caption": "" }, "displayorder": 1, "url": "https://mlslmedia.azureedge.net/property/MLSL/81803456/426ce846b5c64fb78c79231d4cd062cd/2/2", "caption": "" }, "displayorder": 2, "url": "https://mlslmedia.azureedge.net/property/MLSL/81803456/426ce846b5c64fb78c79231d4cd062cd/2/3", "caption": "" }, "displayorder": 3, "url": "https://mlslmedia.azureedge.net/property/MLSL/81803456/426ce846b5c64fb78c79231d4cd062cd/2/4", "caption": "" }, "displayorder": 4, "url": "https://mlslmedia.azureedge.net/property/MLSL/81803456/426ce846b5c64fb78c79231d4cd062cd/2/5", "caption": "" }, "displayorder": 5, "url": "https://mlslmedia.azureedge.net/property/MLSL/81803456/426ce846b5c64fb78c79231d4cd062cd/2/6", "caption": "" }, "displayorder": 6, "url": "https://mlslmedia.azureedge.net/property/MLSL/81803456/426ce846b5c64fb78c79231d4cd062cd/2/7", "caption": "" }, "displayorder": 7, "url": "https://mlslmedia.azureedge.net/property/MLSL/81803456/426ce846b5c64fb78c79231d4cd062cd/2/8", "caption": "" }, "displayorder": 8, "url": "https://mlslmedia.azureedge.net/property/MLSL/81803456/426ce846b5c64fb78c79231d4cd062cd/2/9", "caption": "" }, "displayorder": 9, "url": "https://mlslmedia.azureedge.net/property/MLSL/81803456/426ce846b5c64fb78c79231d4cd062cd/2/10", "caption": "" }, "displayorder": 10, "url": "https://mlslmedia.azureedge.net/property/MLSL/81803456/426ce846b5c64fb78c79231d4cd062cd/2/11", "caption": "" }, "displayorder": 11, "url": "https://mlslmedia.azureedge.net/property/MLSL/81803456/426ce846b5c64fb78c79231d4cd062cd/2/12", "caption": "" }, "displayorder": 12, "url": "https://mlslmedia.azureedge.net/property/MLSL/81803456/426ce846b5c64fb78c79231d4cd062cd/2/13", "caption": "" }, "displayorder": 13, "url": "https://mlslmedia.azureedge.net/property/MLSL/81803456/426ce846b5c64fb78c79231d4cd062cd/2/14", "caption": "" }, "displayorder": 14, "url": "https://mlslmedia.azureedge.net/property/MLSL/81803456/426ce846b5c64fb78c79231d4cd062cd/2/15", "caption": "" }, "displayorder": 15, "url": "https://mlslmedia.azureedge.net/property/MLSL/81803456/426ce846b5c64fb78c79231d4cd062cd/2/16", "caption": "" }, "displayorder": 16, "url": "https://mlslmedia.azureedge.net/property/MLSL/81803456/426ce846b5c64fb78c79231d4cd062cd/2/17", "caption": "" }, "displayorder": 17, "url": "https://mlslmedia.azureedge.net/property/MLSL/81803456/426ce846b5c64fb78c79231d4cd062cd/2/18", "caption": "" }, "displayorder": 18, "url": "https://mlslmedia.azureedge.net/property/MLSL/81803456/426ce846b5c64fb78c79231d4cd062cd/2/19", "caption": "" }, "displayorder": 19, "url": "https://mlslmedia.azureedge.net/property/MLSL/81803456/426ce846b5c64fb78c79231d4cd062cd/2/20", "caption": "" }, "displayorder": 20, "url": "https://mlslmedia.azureedge.net/property/MLSL/81803456/426ce846b5c64fb78c79231d4cd062cd/2/21", "caption": "" }, "displayorder": 21, "url": "https://mlslmedia.azureedge.net/property/MLSL/81803456/426ce846b5c64fb78c79231d4cd062cd/2/22", "caption": "" }, "displayorder": 22, "url": "https://mlslmedia.azureedge.net/property/MLSL/81803456/426ce846b5c64fb78c79231d4cd062cd/2/23", "caption": "" }, "displayorder": 23, "url": "https://mlslmedia.azureedge.net/property/MLSL/81803456/426ce846b5c64fb78c79231d4cd062cd/2/24", "caption": "" }, "displayorder": 24, "url": "https://mlslmedia.azureedge.net/property/MLSL/81803456/426ce846b5c64fb78c79231d4cd062cd/2/25", "caption": "" }, "displayorder": 25, "url": "https://mlslmedia.azureedge.net/property/MLSL/81803456/426ce846b5c64fb78c79231d4cd062cd/2/26", "caption": "" }, "displayorder": 26, "url": "https://mlslmedia.azureedge.net/property/MLSL/81803456/426ce846b5c64fb78c79231d4cd062cd/2/27", "caption": "" }, "displayorder": 27, "url": "https://mlslmedia.azureedge.net/property/MLSL/81803456/426ce846b5c64fb78c79231d4cd062cd/2/28", "caption": "" }, "displayorder": 28, "url": "https://mlslmedia.azureedge.net/property/MLSL/81803456/426ce846b5c64fb78c79231d4cd062cd/2/29", "caption": "" }, "displayorder": 29, "url": "https://mlslmedia.azureedge.net/property/MLSL/81803456/426ce846b5c64fb78c79231d4cd062cd/2/30", "caption": "" }, "displayorder": 30, "url": "https://mlslmedia.azureedge.net/property/MLSL/81803456/426ce846b5c64fb78c79231d4cd062cd/2/31", "caption": "" }, "displayorder": 31, "url": "https://mlslmedia.azureedge.net/property/MLSL/81803456/426ce846b5c64fb78c79231d4cd062cd/2/32", "caption": "" }, "displayorder": 32, "url": "https://mlslmedia.azureedge.net/property/MLSL/81803456/426ce846b5c64fb78c79231d4cd062cd/2/33", "caption": "" } ], "agent": { "name": "Caitlin Darke", "phone": "650-388-8449", "email": "caitlin.darke@compass.com" }, "broker": { "name": "Compass", "phone": "", "email": "" } }; ]]>
49 Lowery Drive
ATHERTON, CA 94027

Click here for map
Residential Home
$9,200,000
6,659 Sq Feet
5 Bedrooms
4 Bathrooms
1 Partial Bath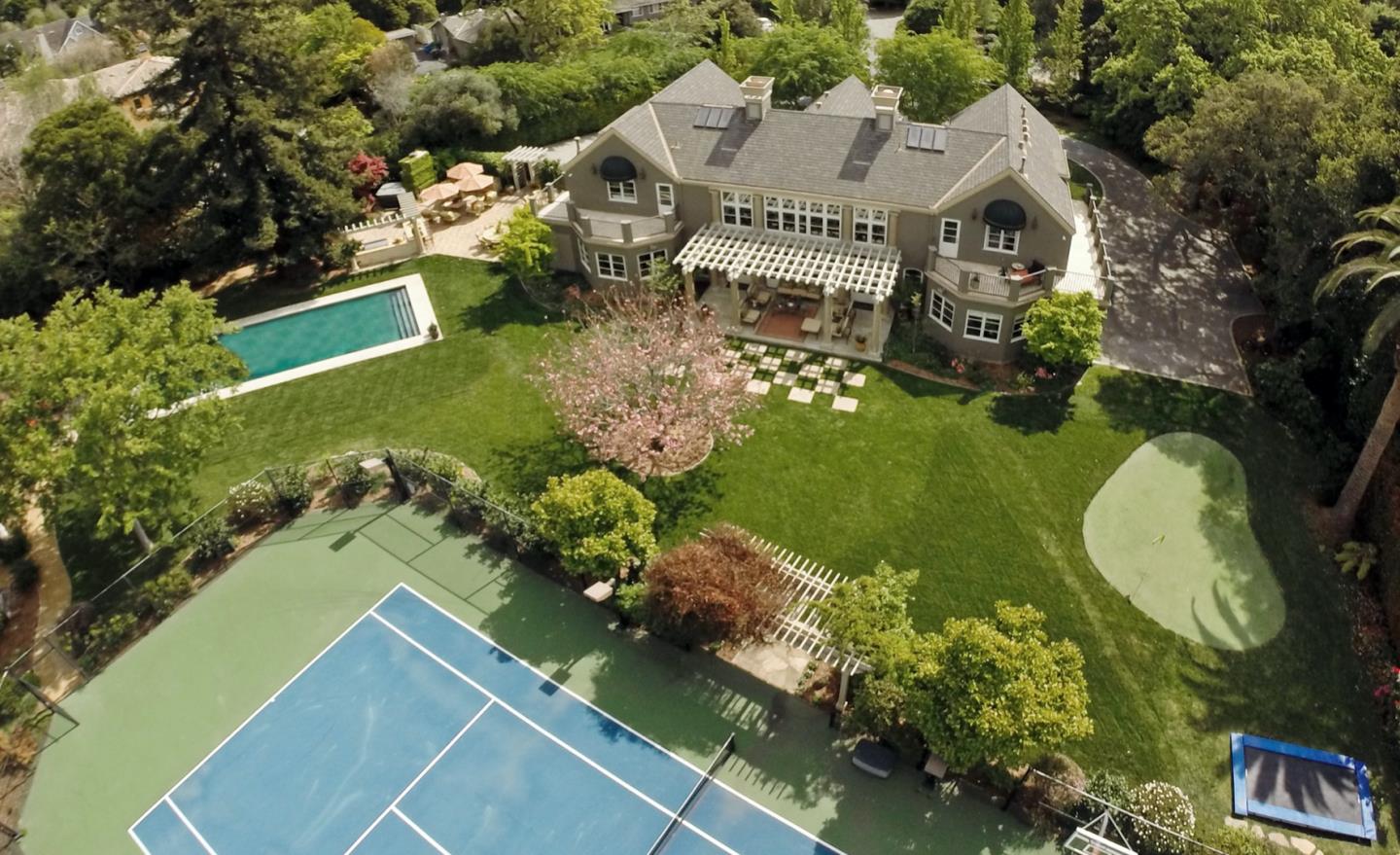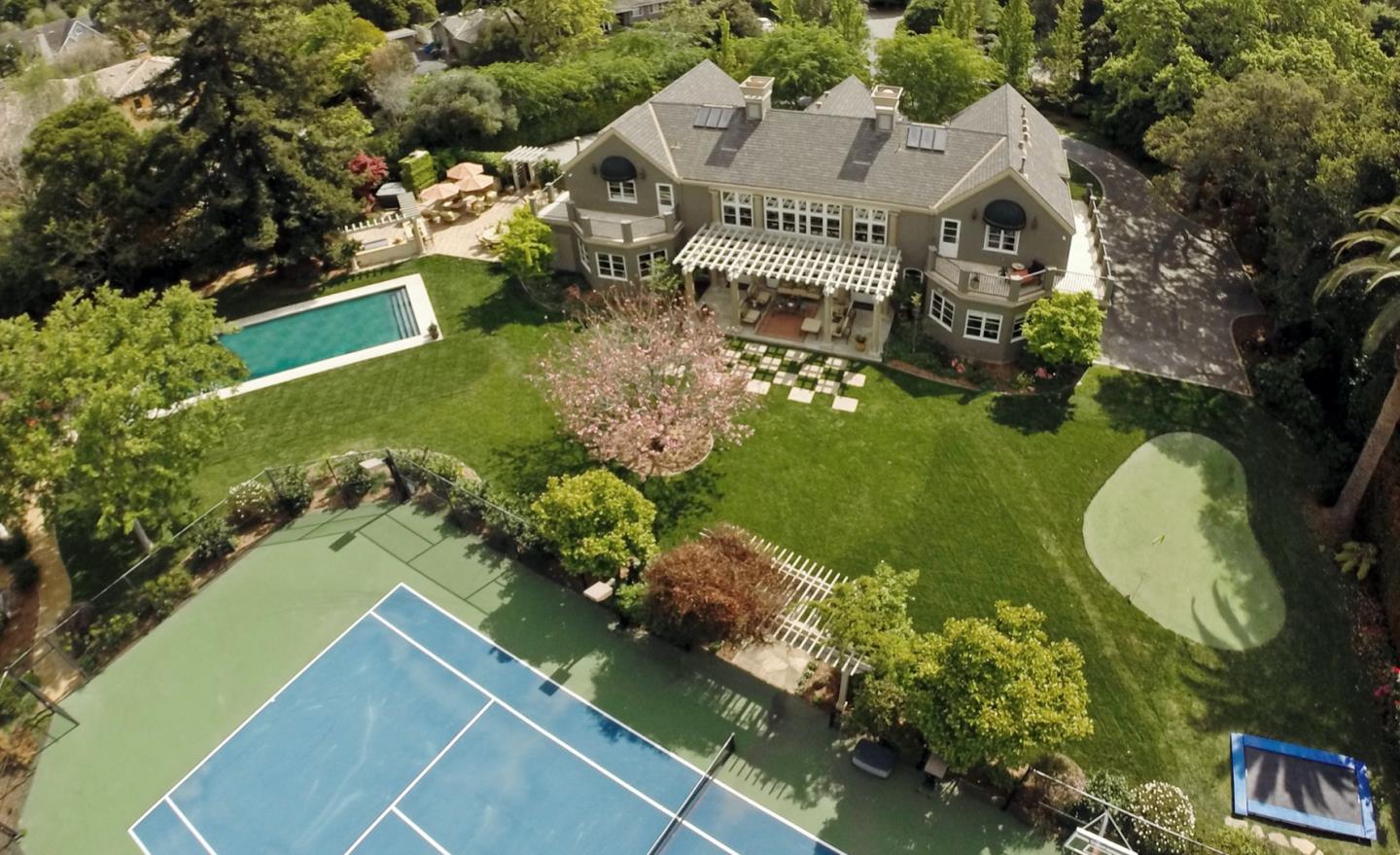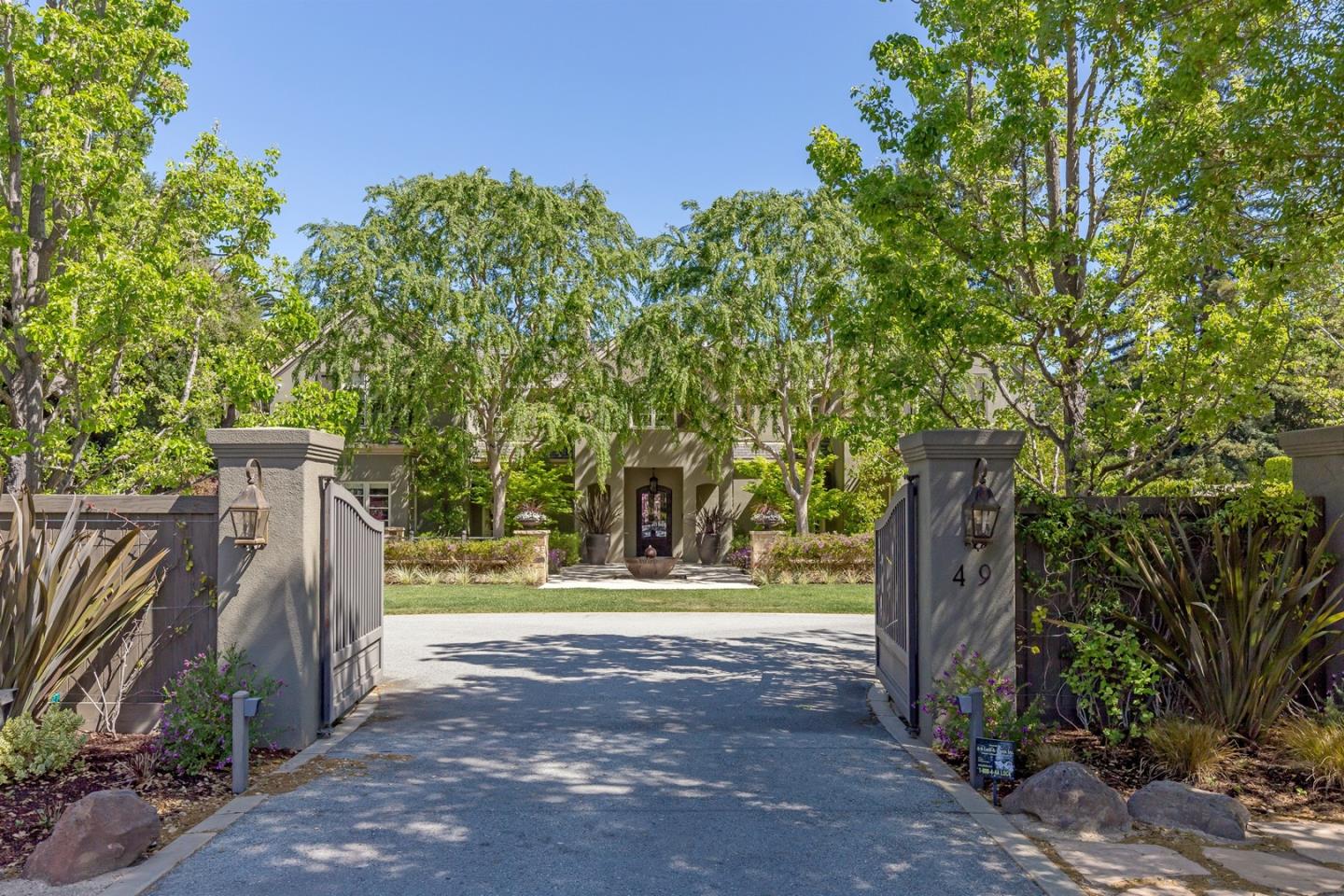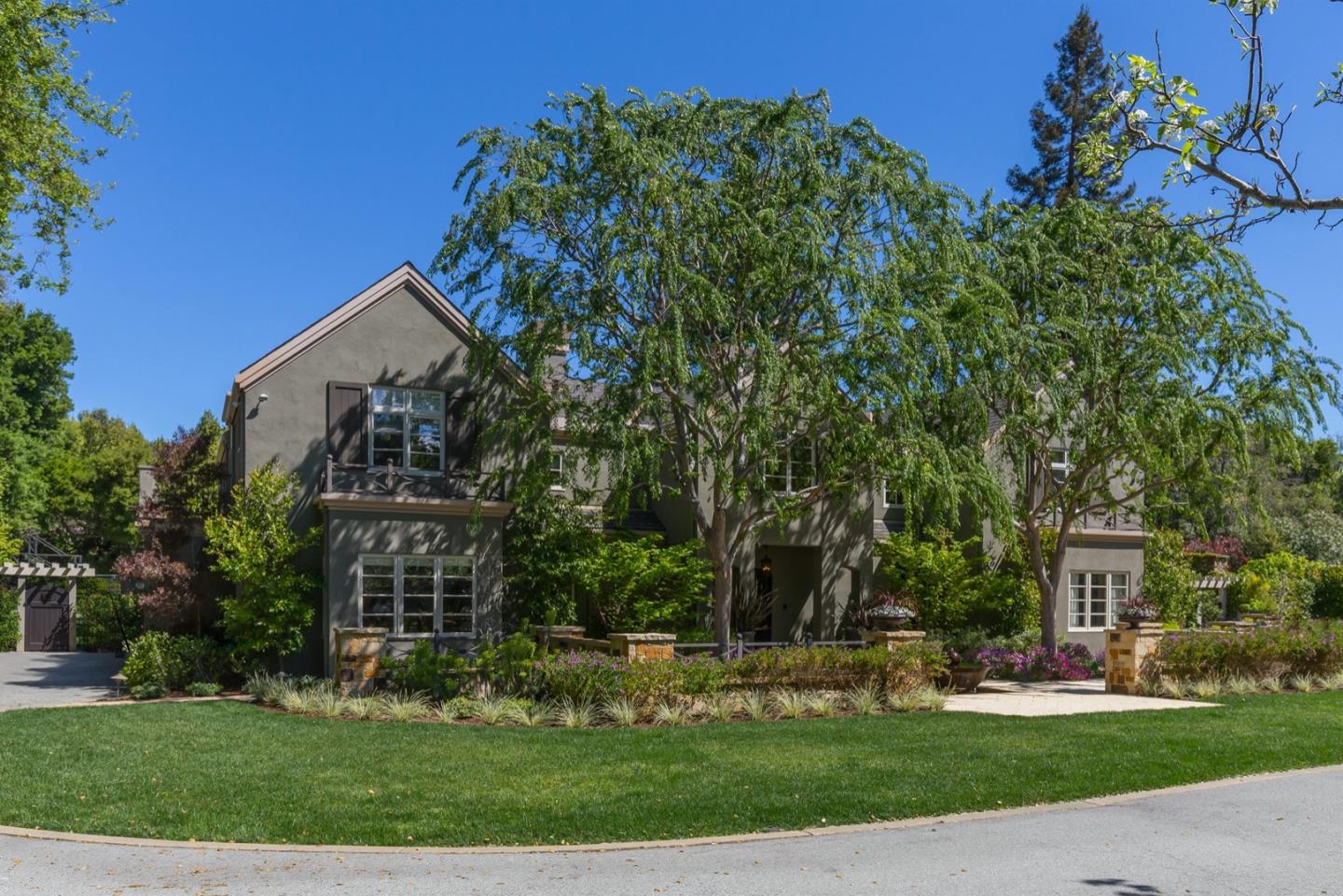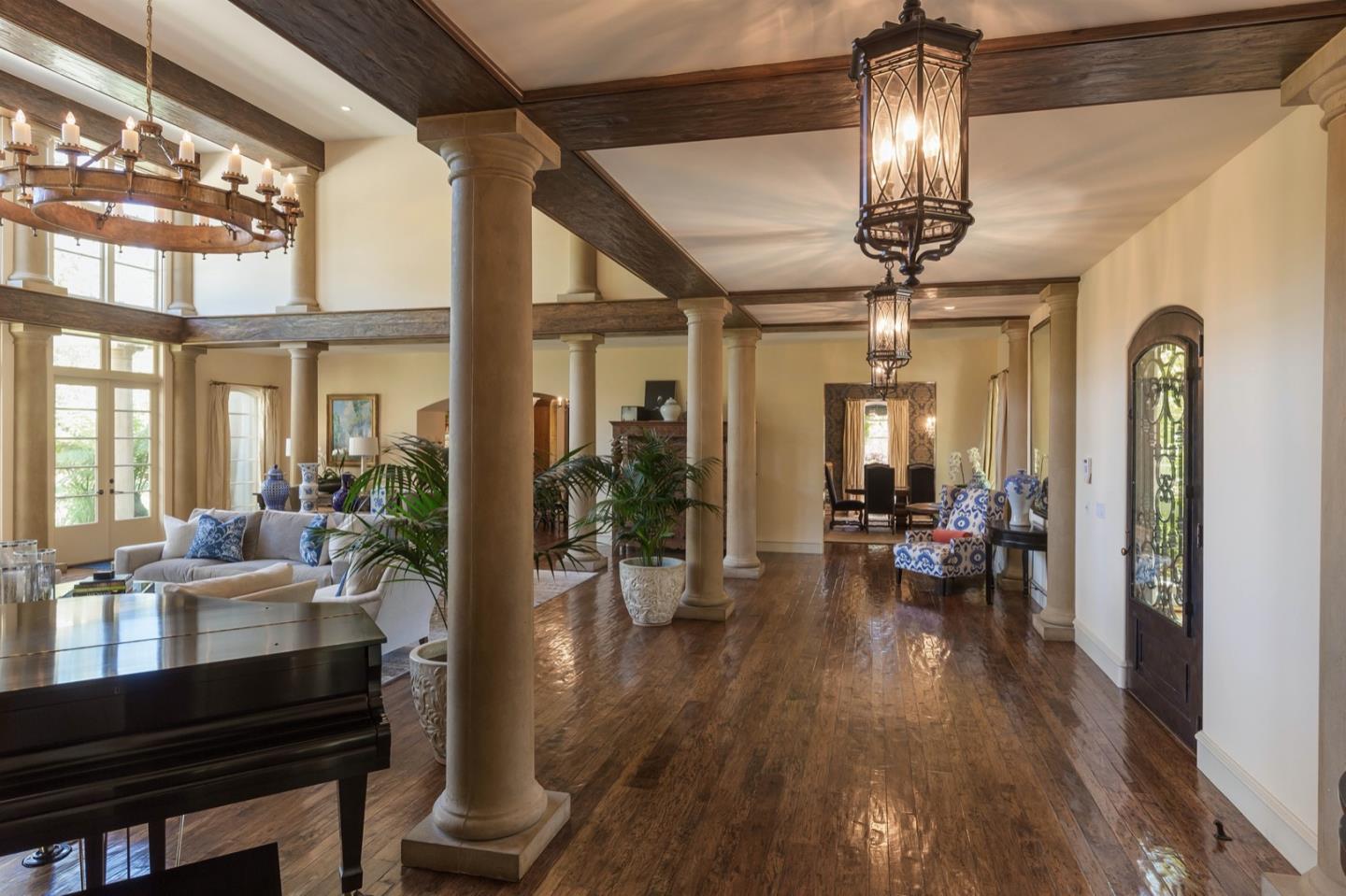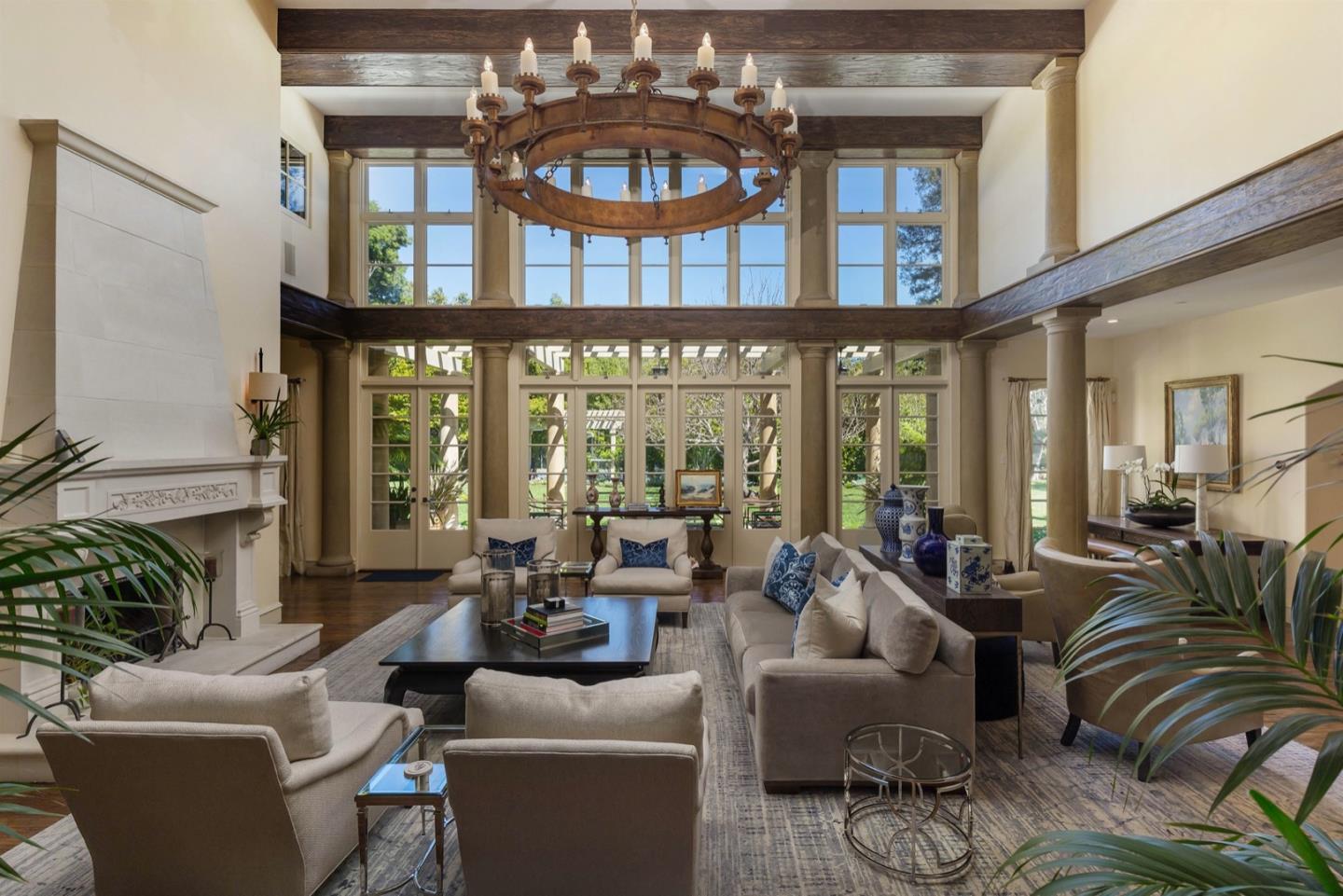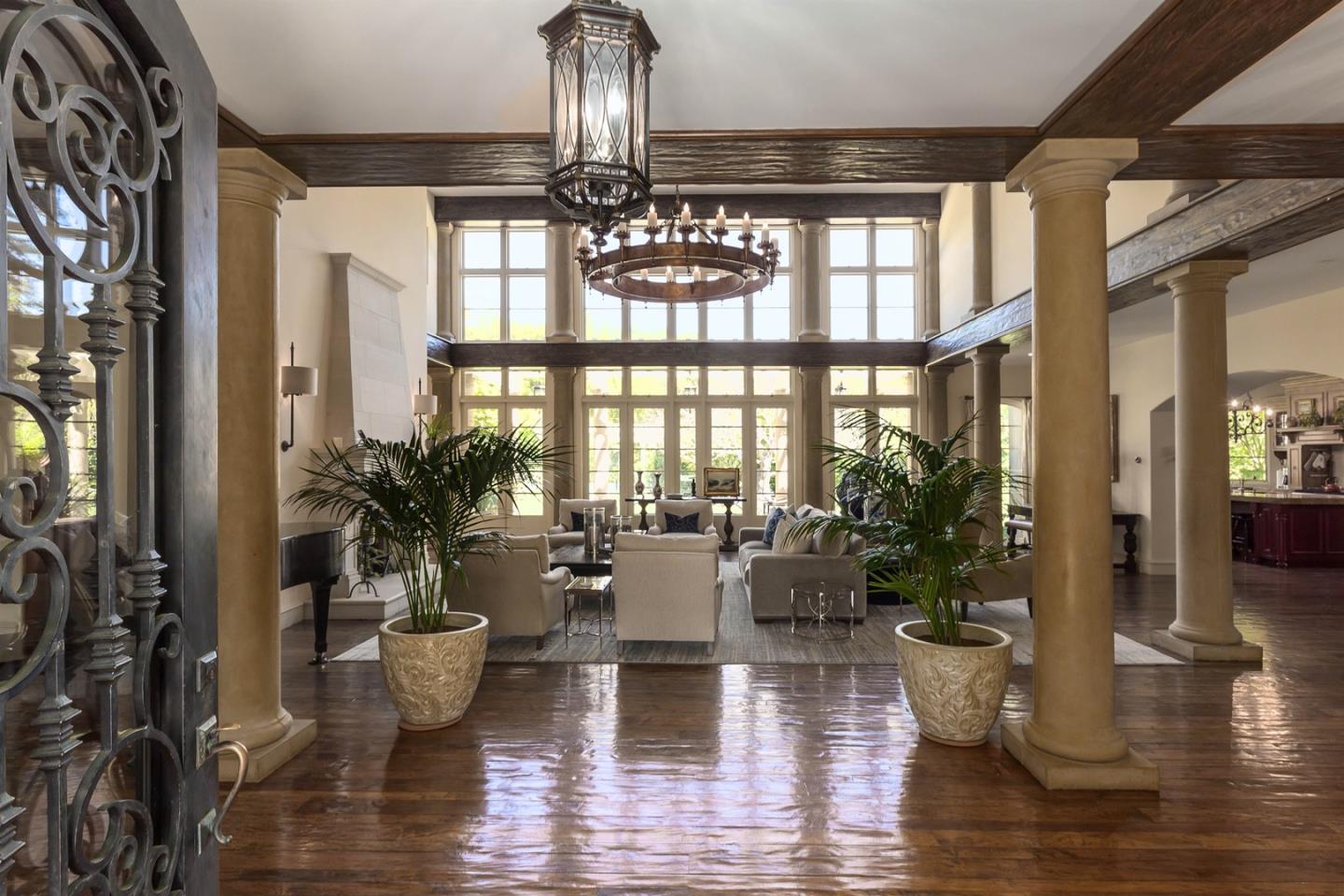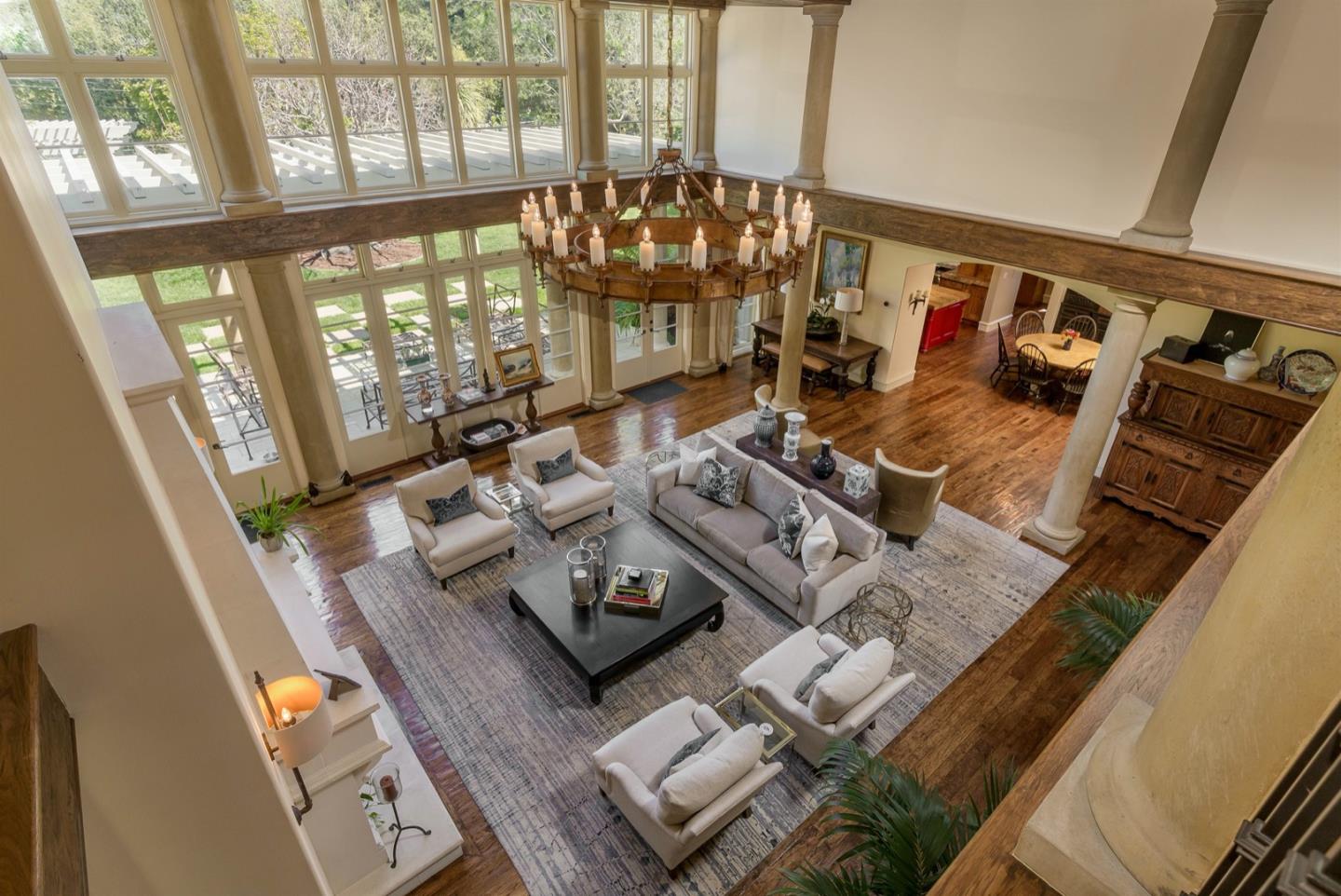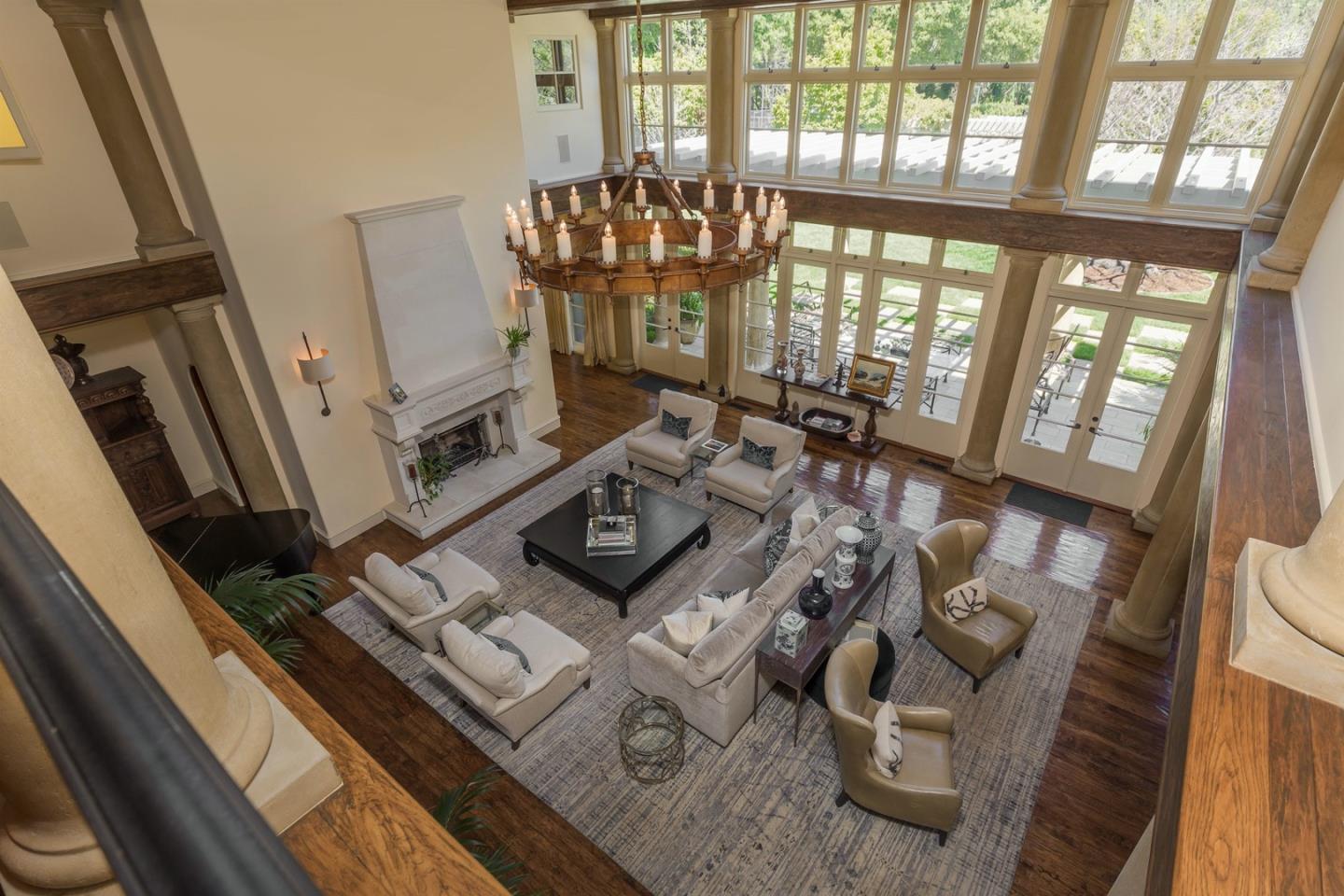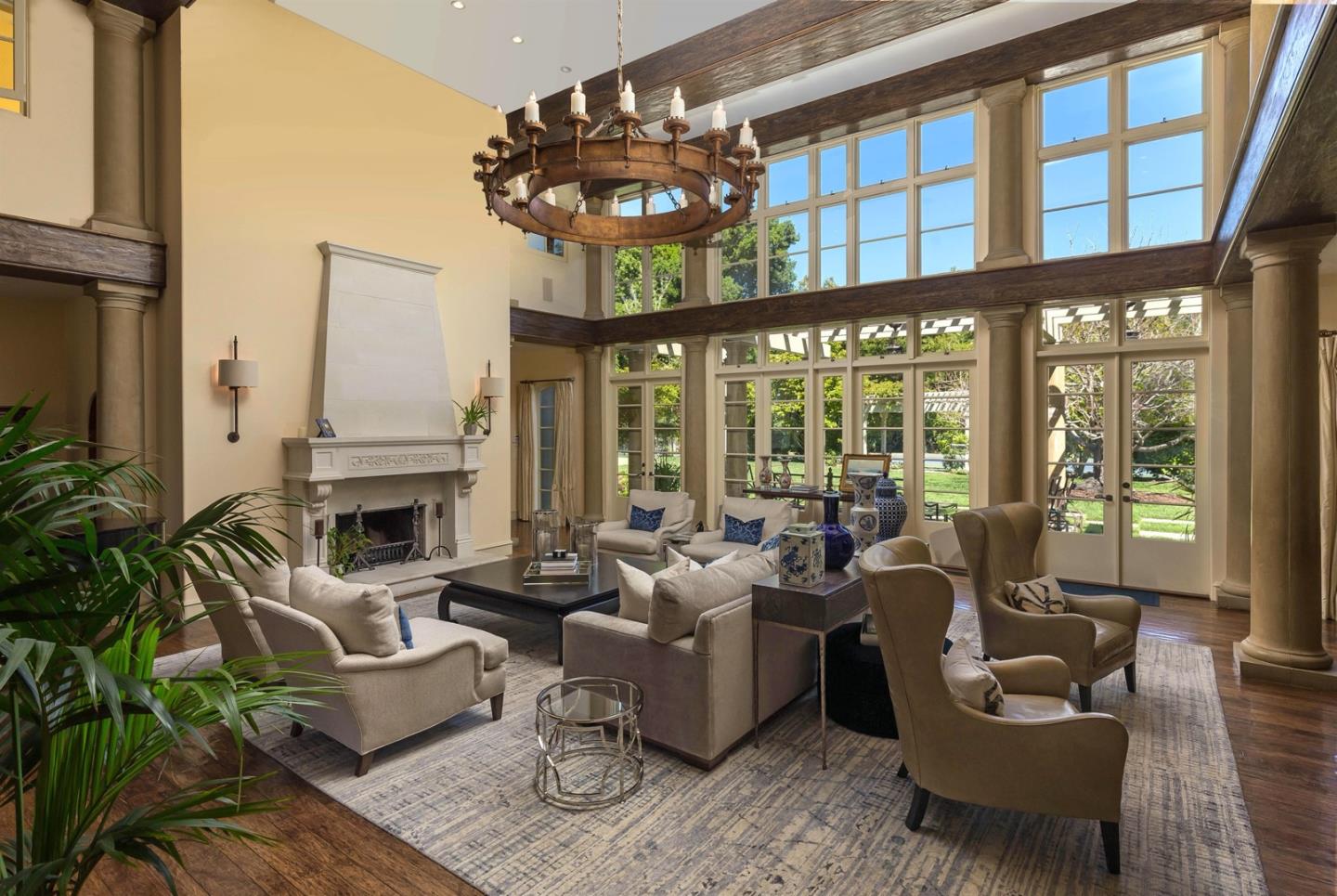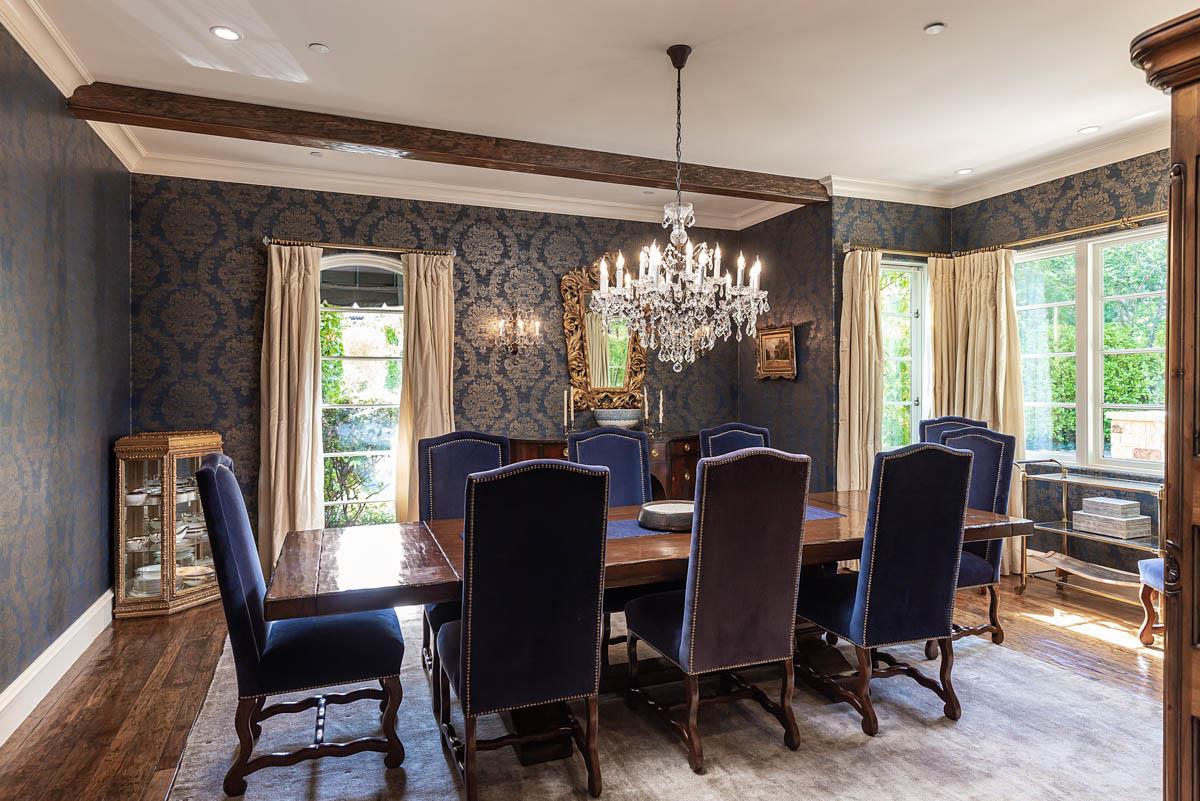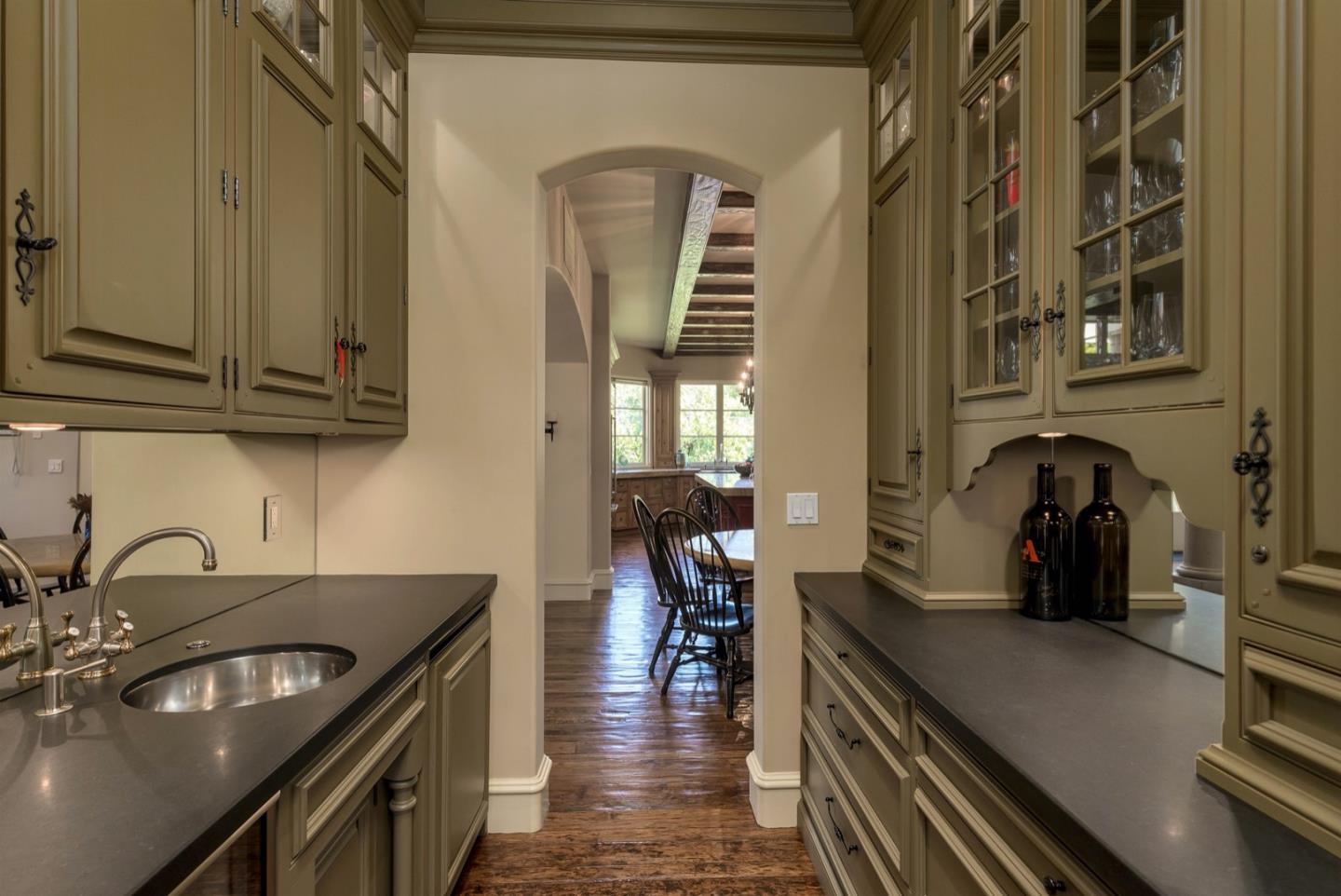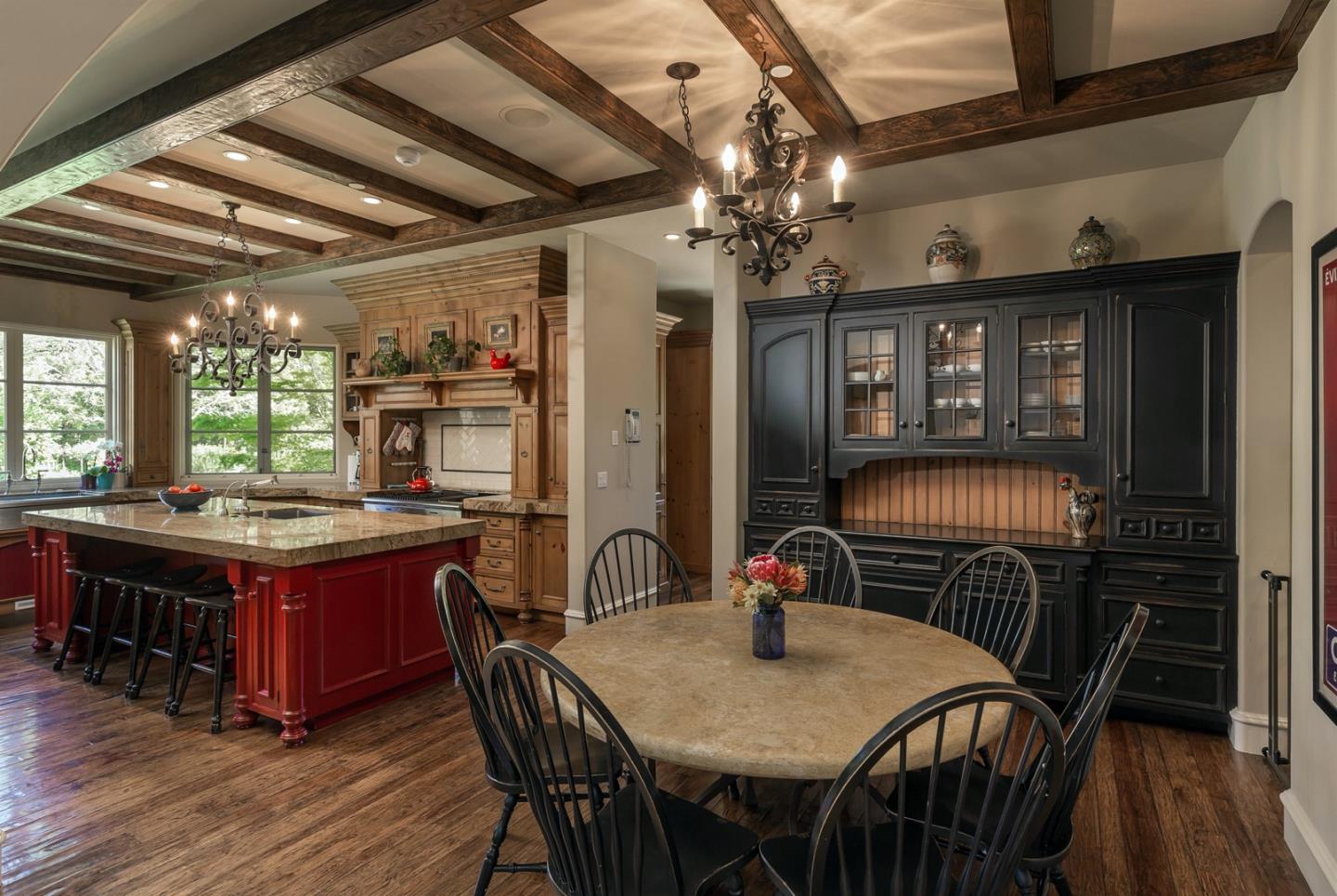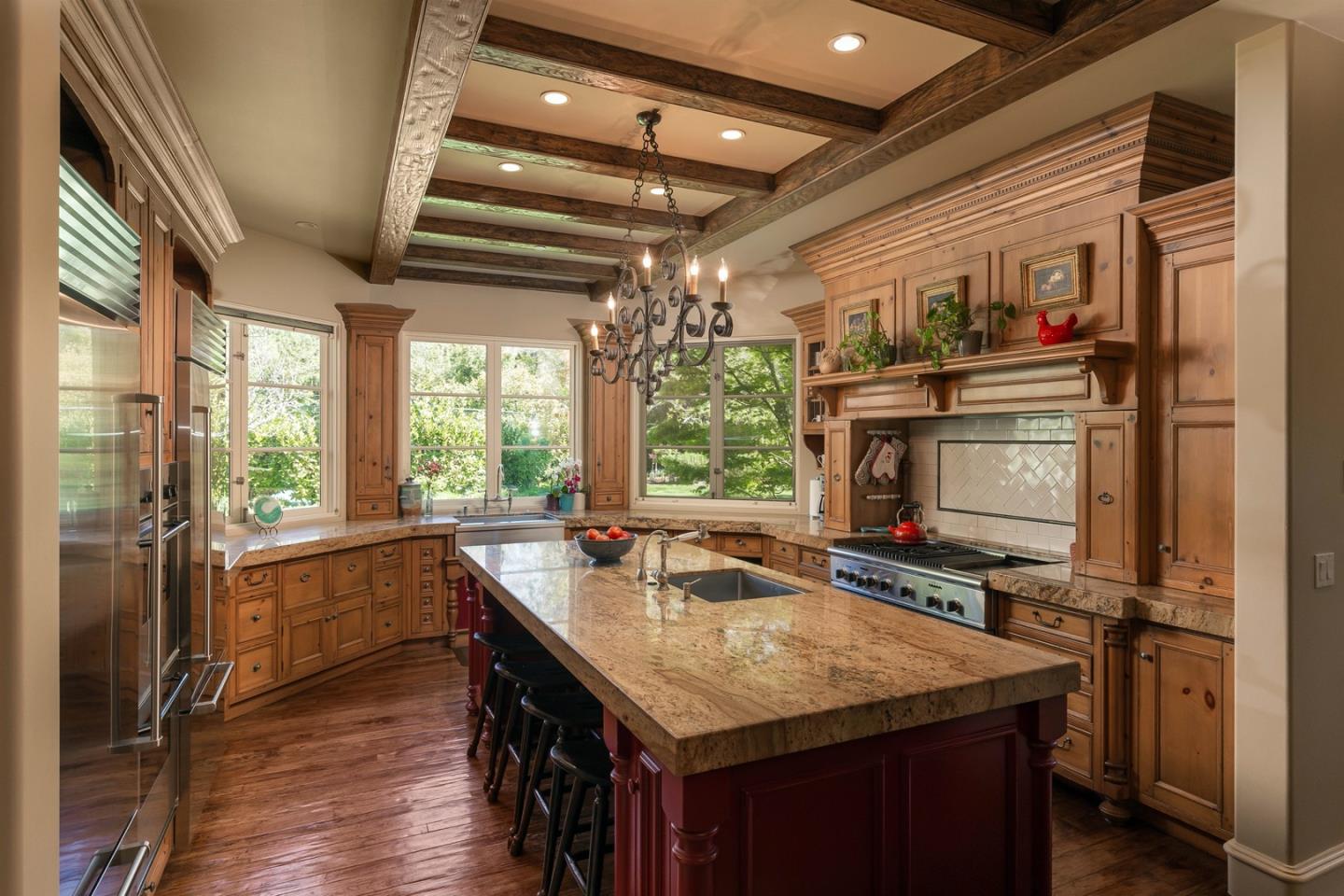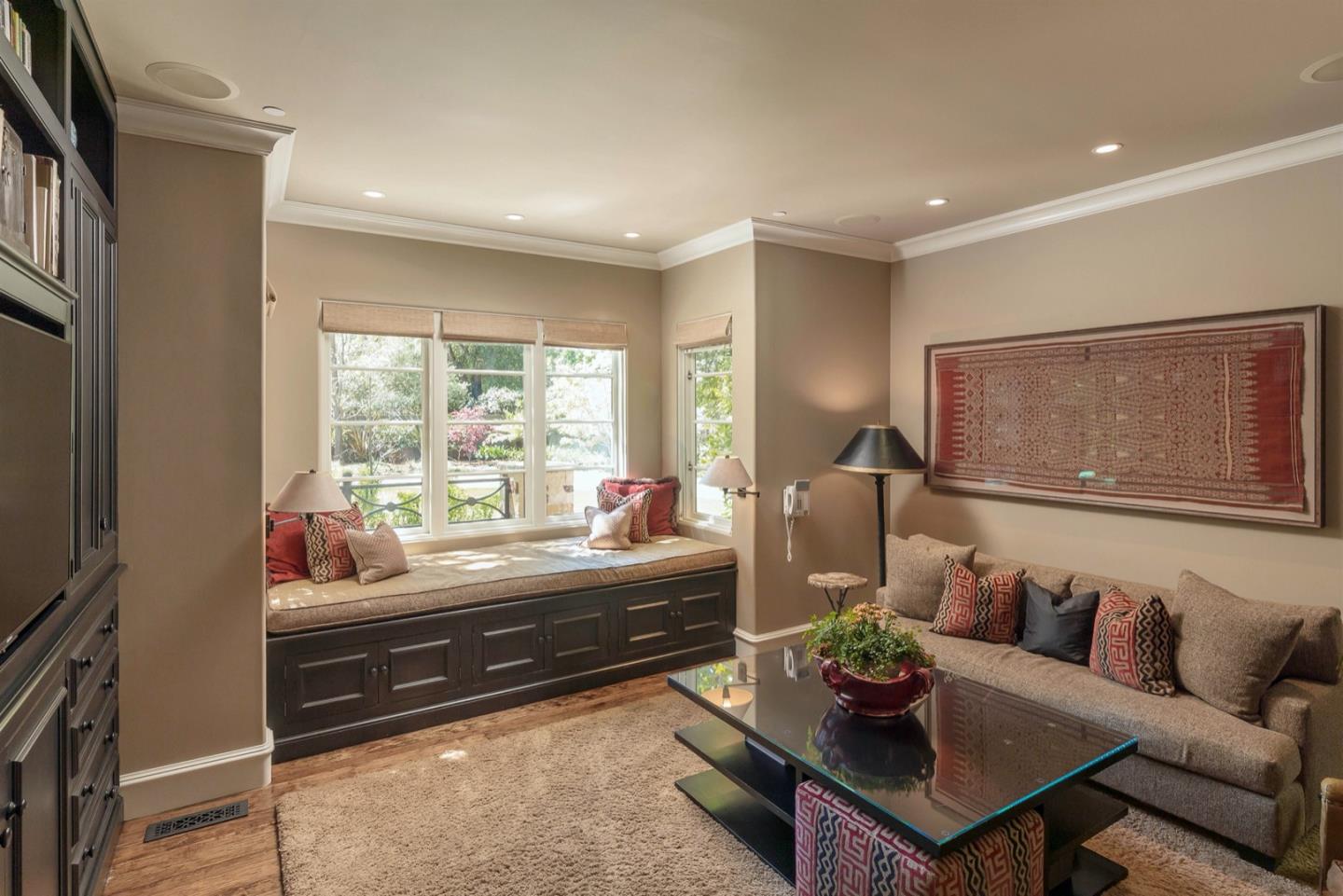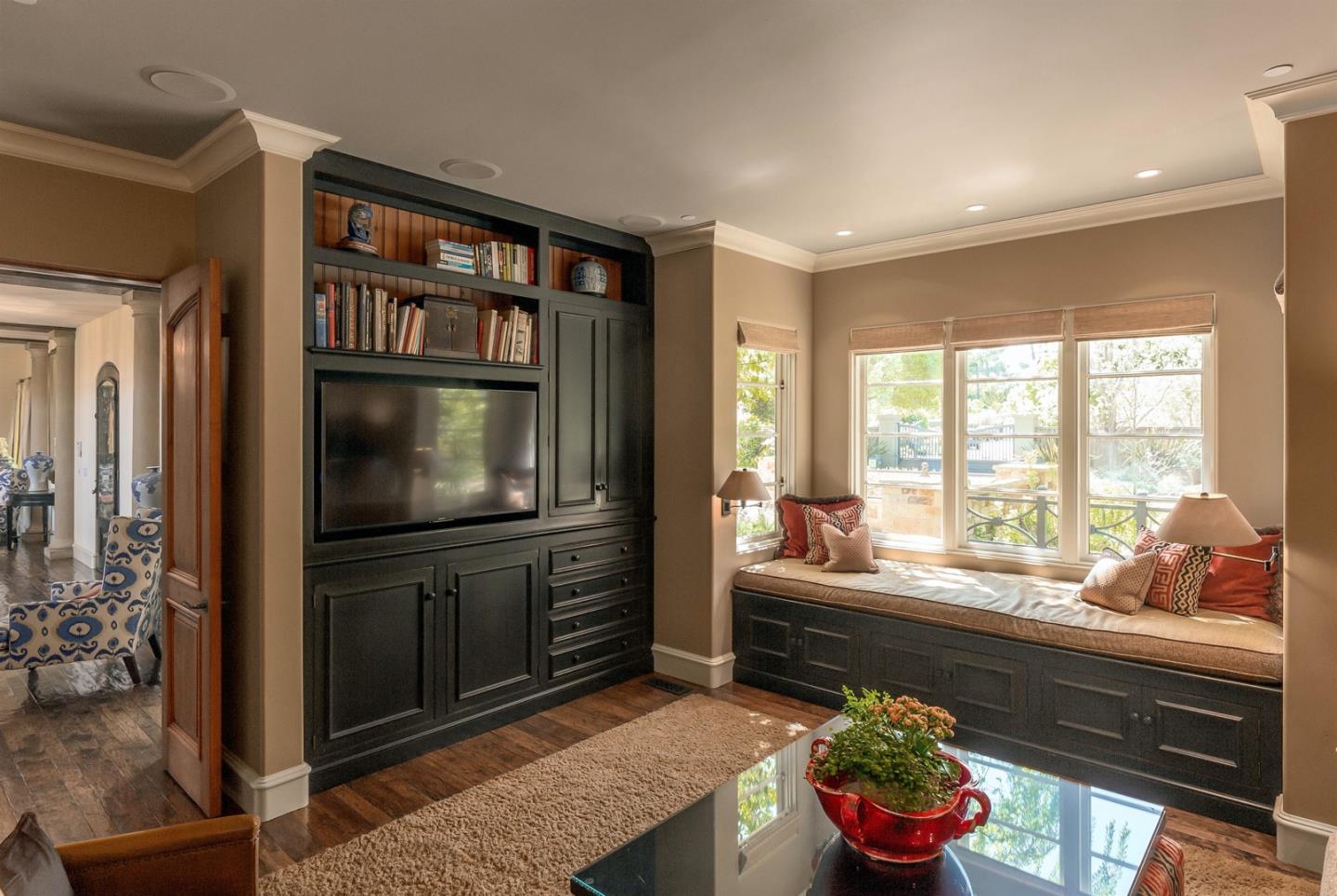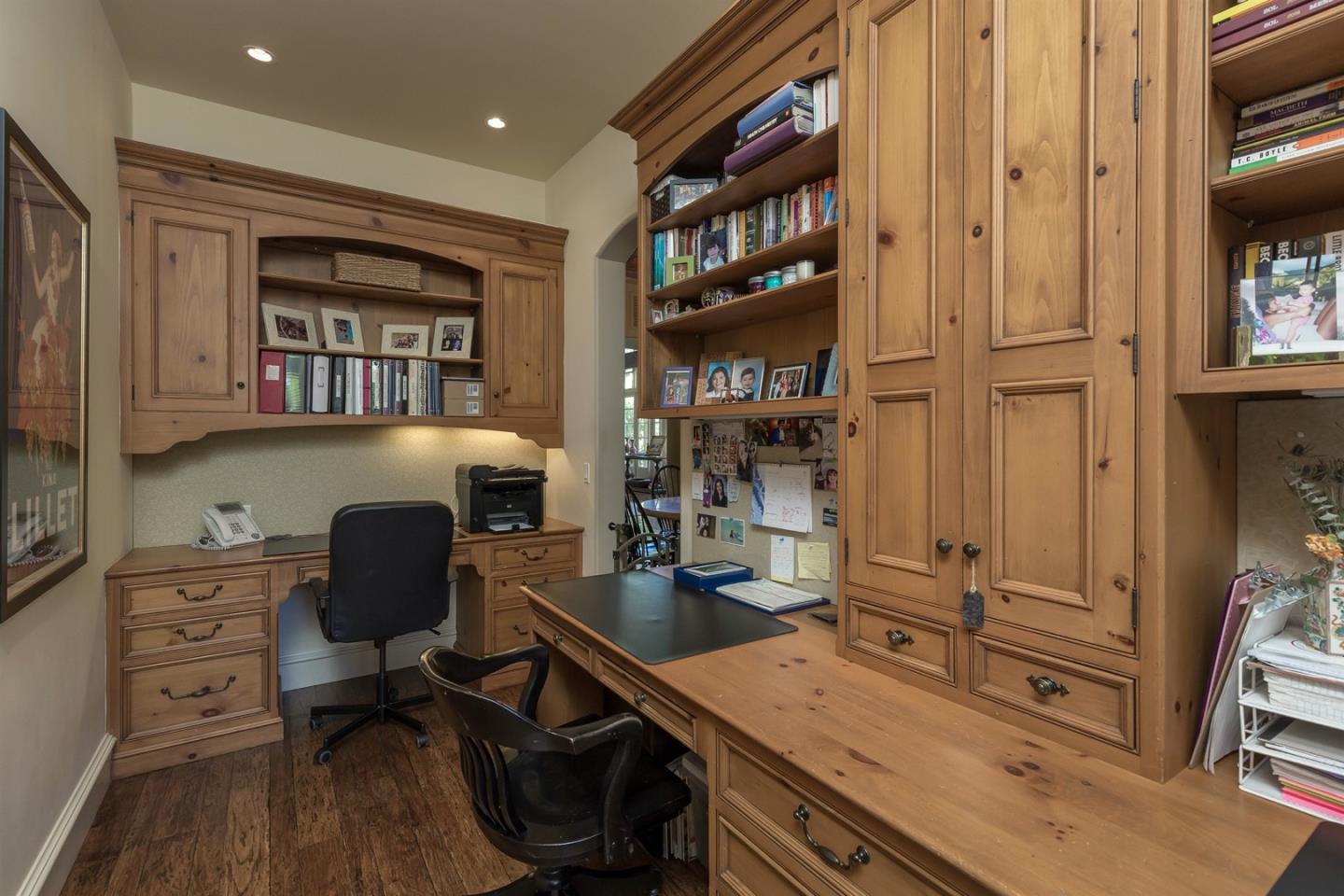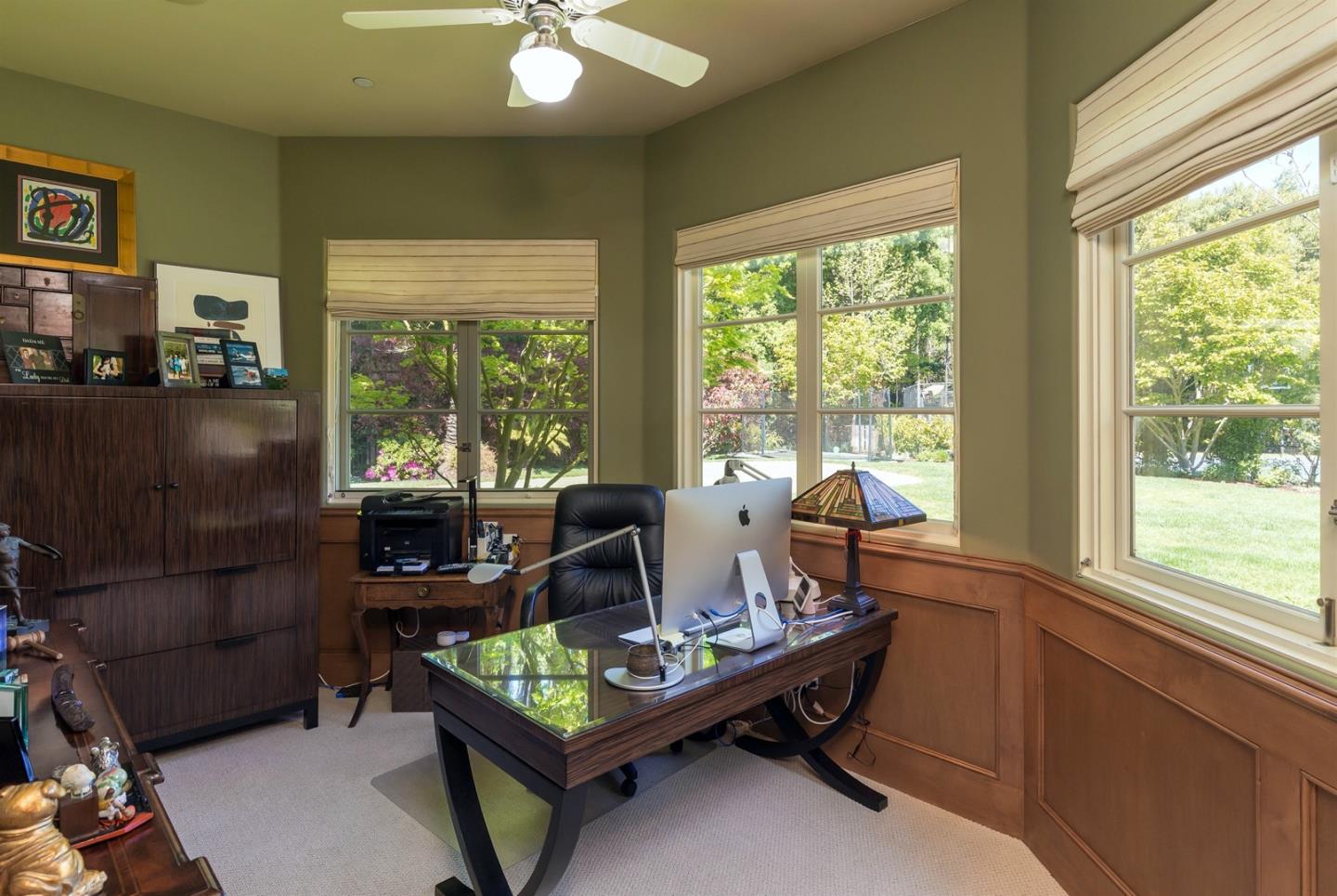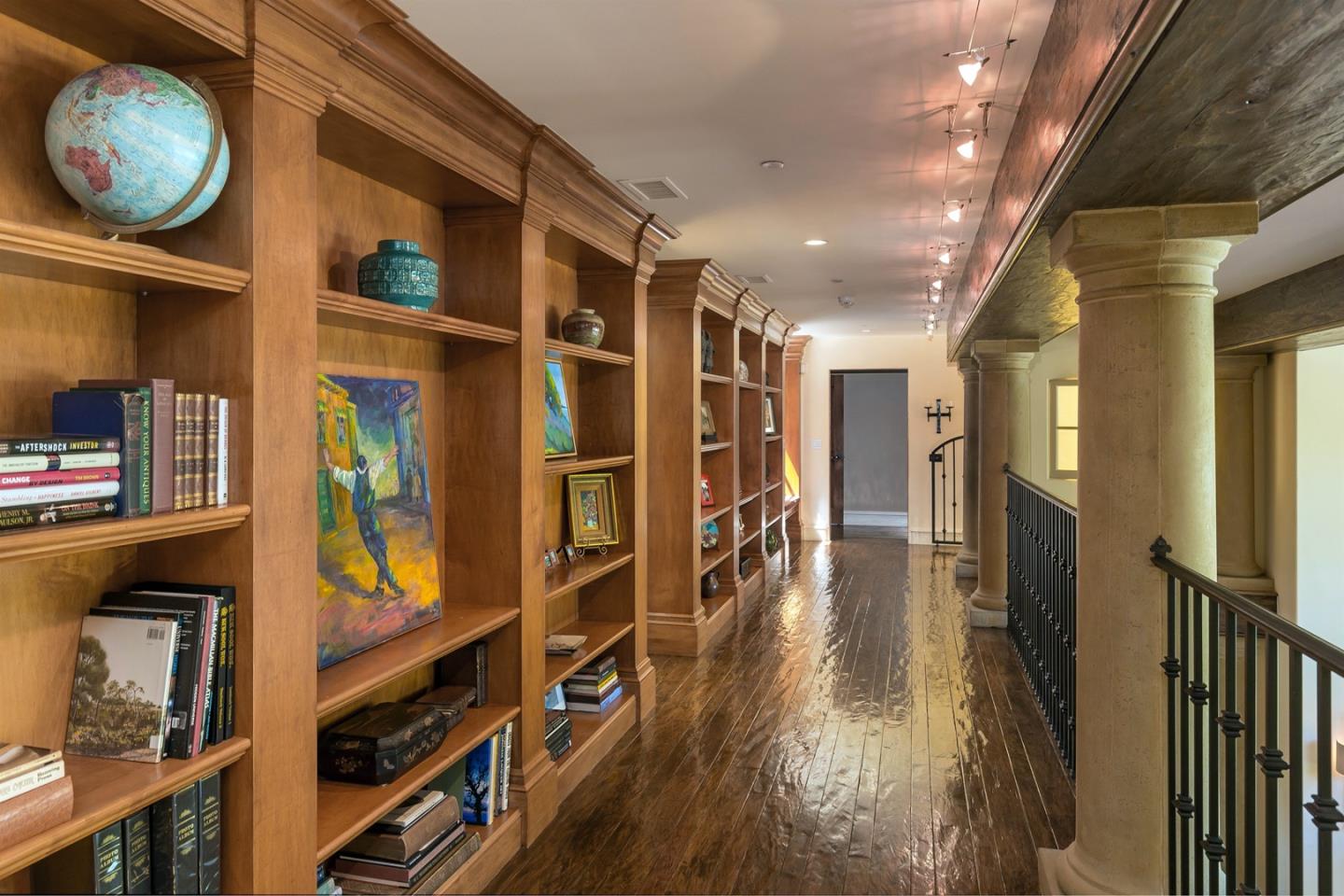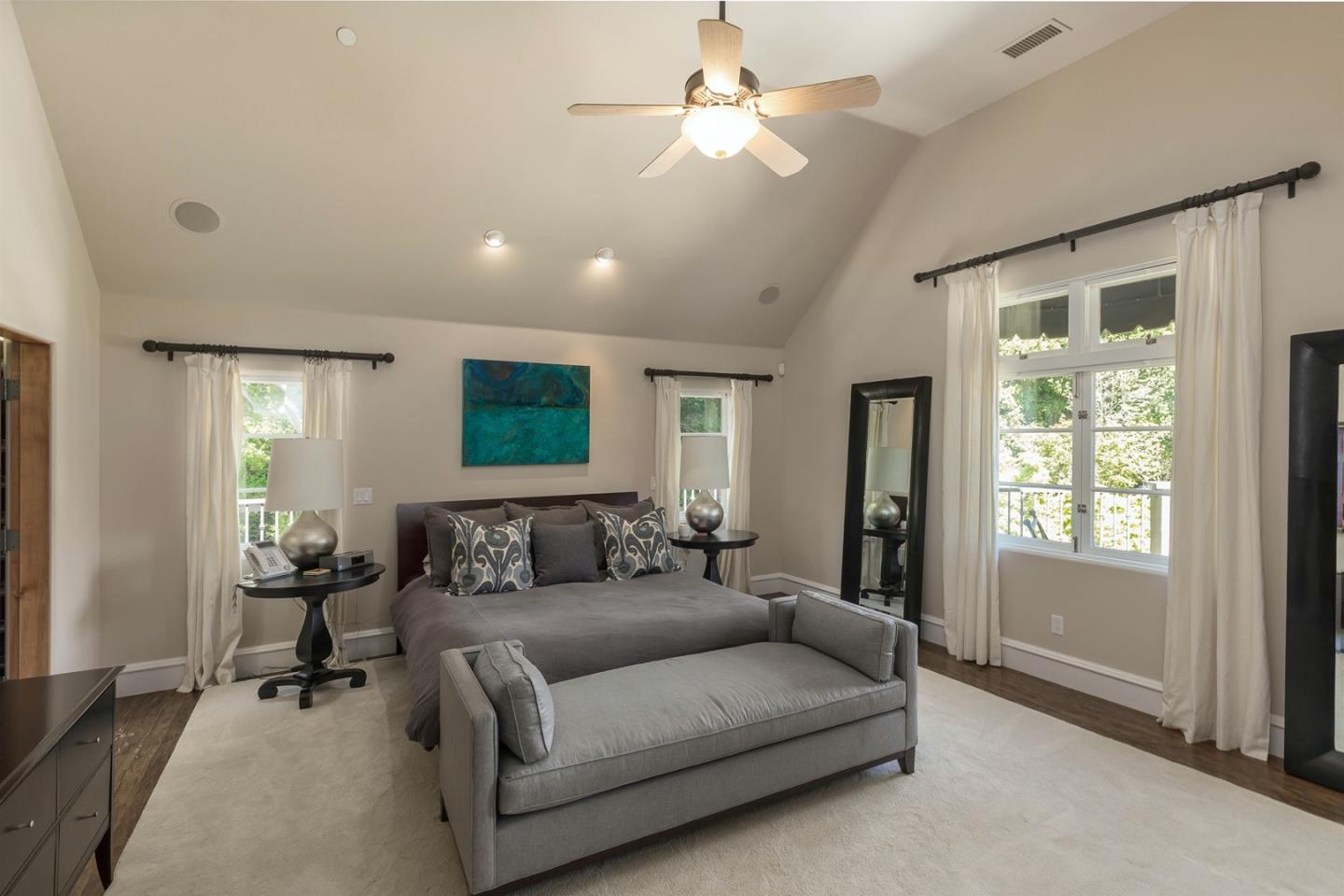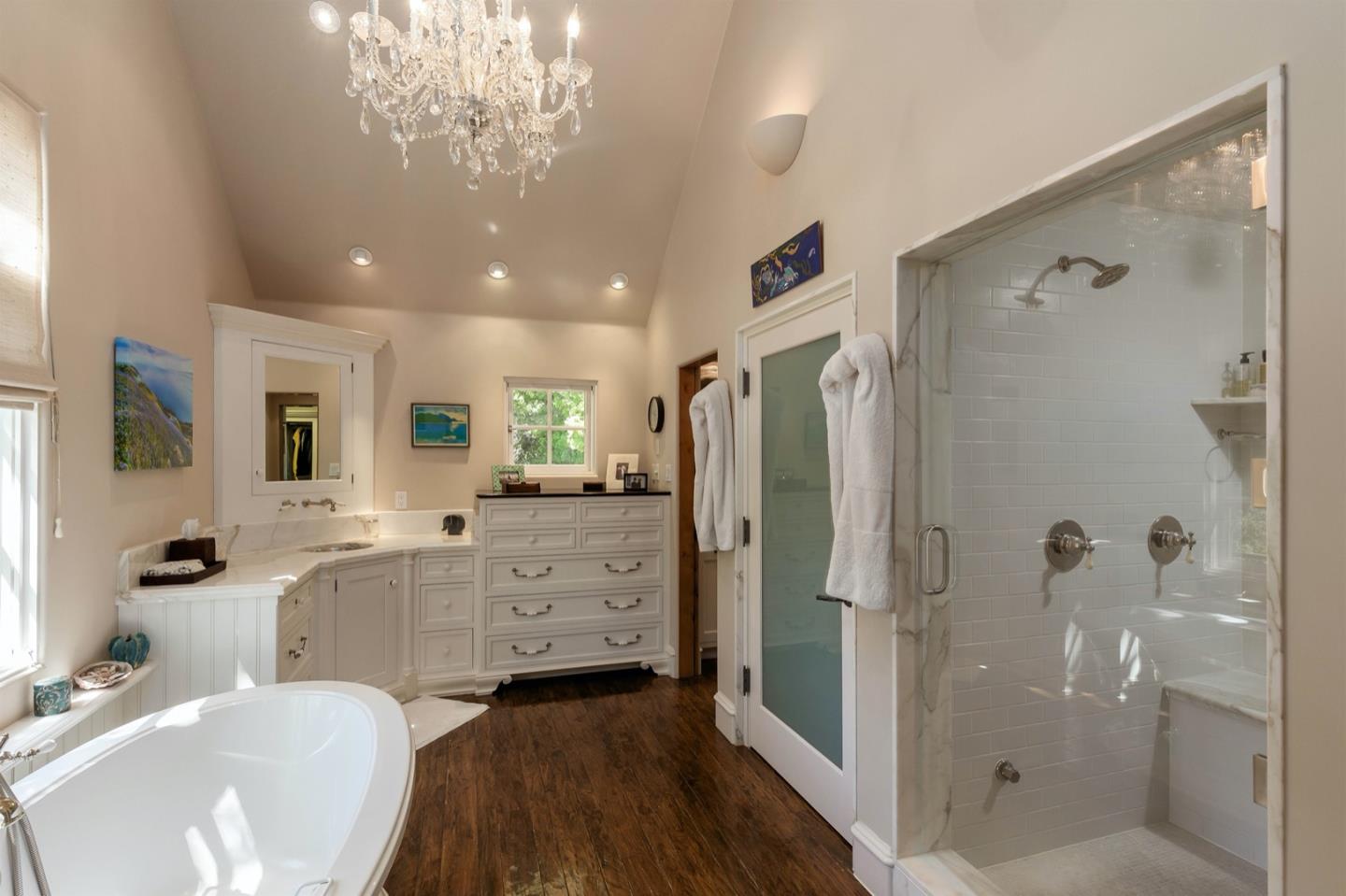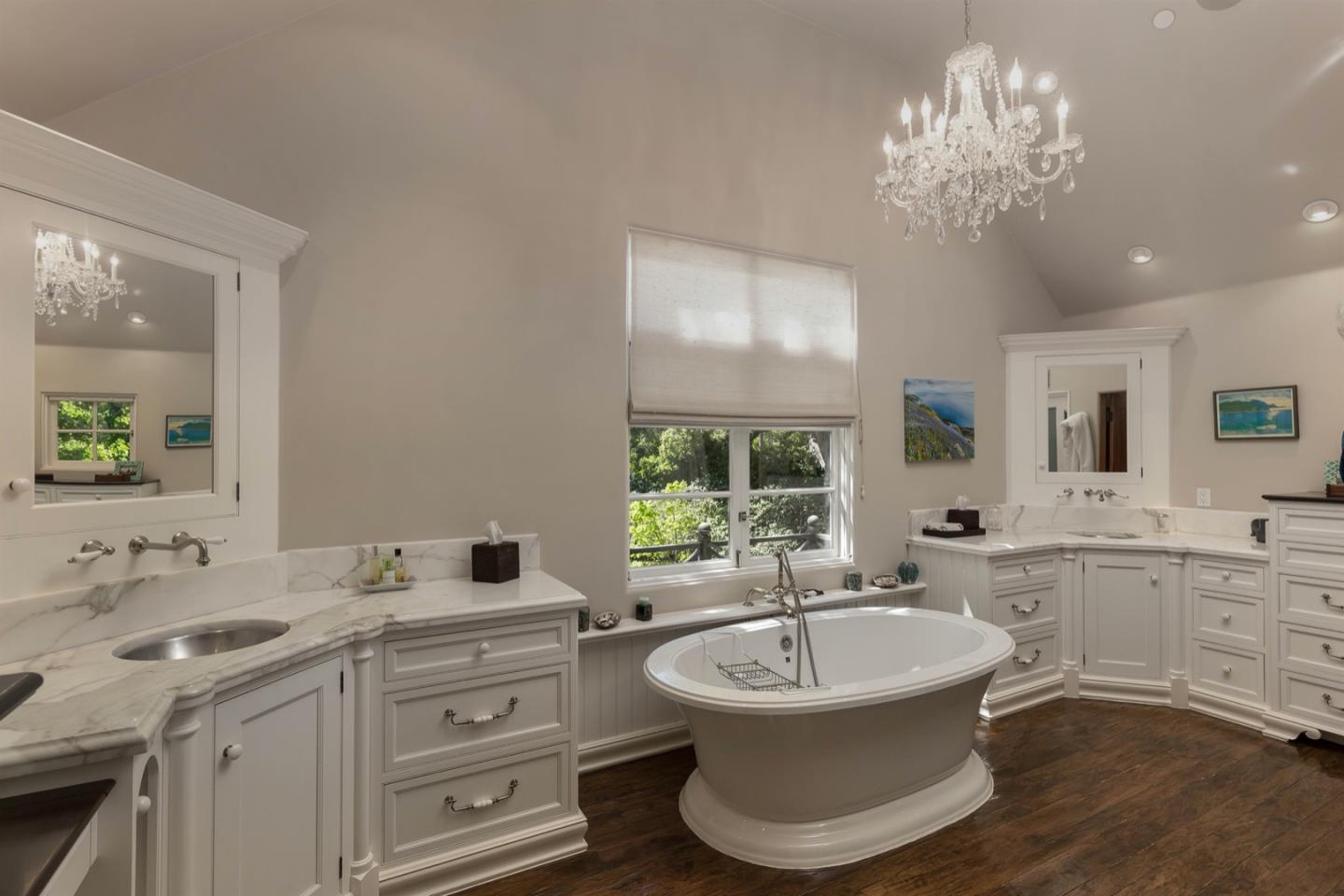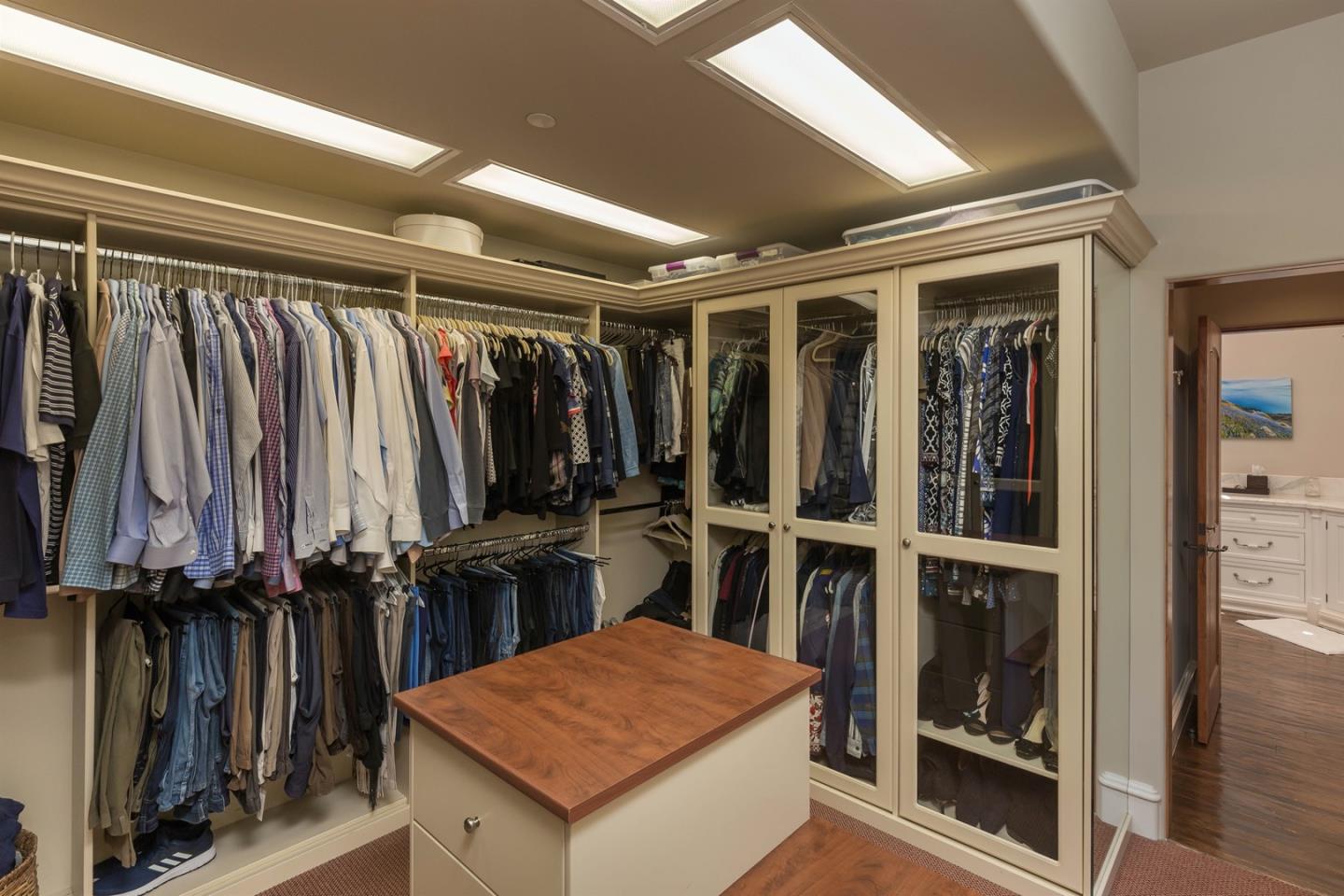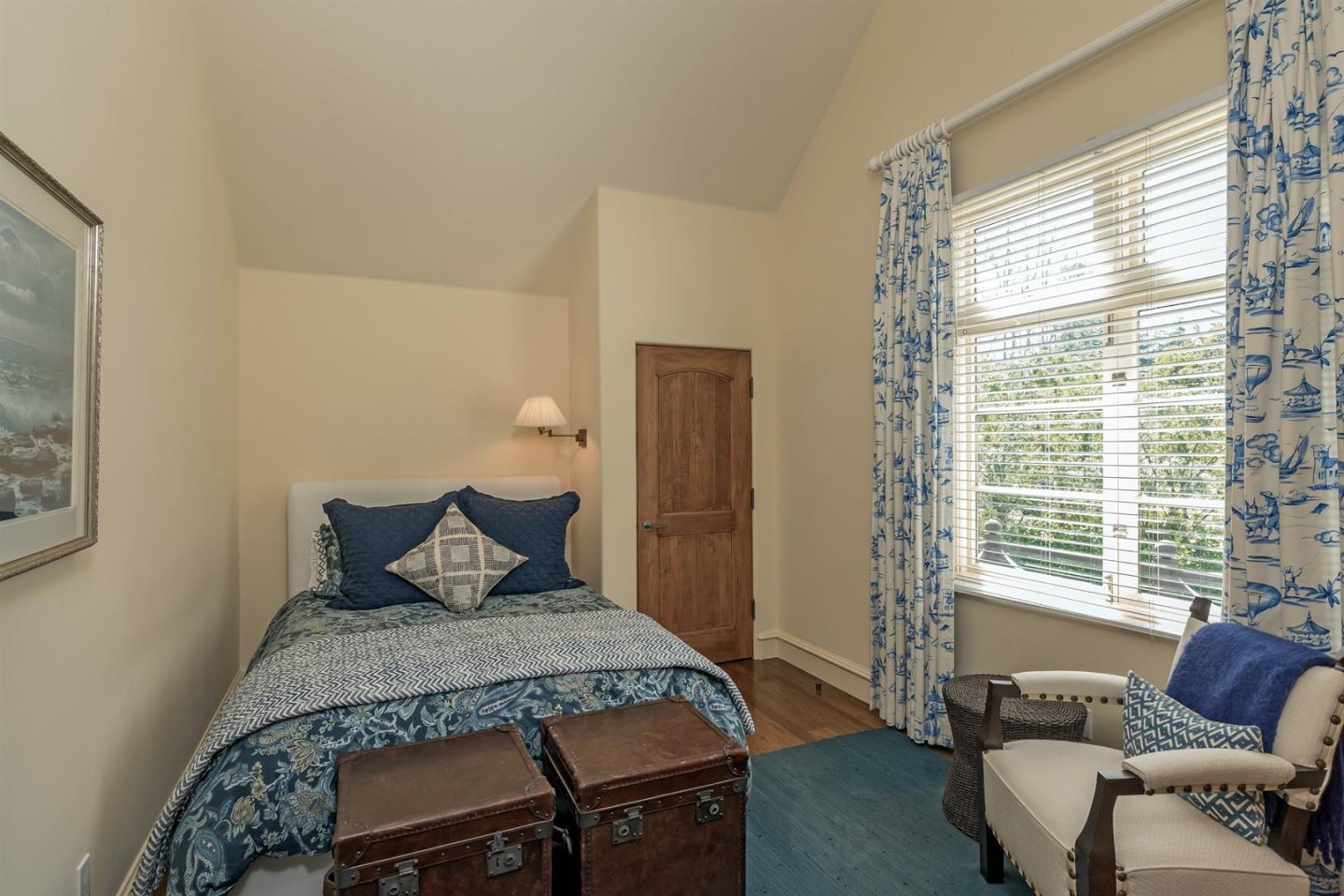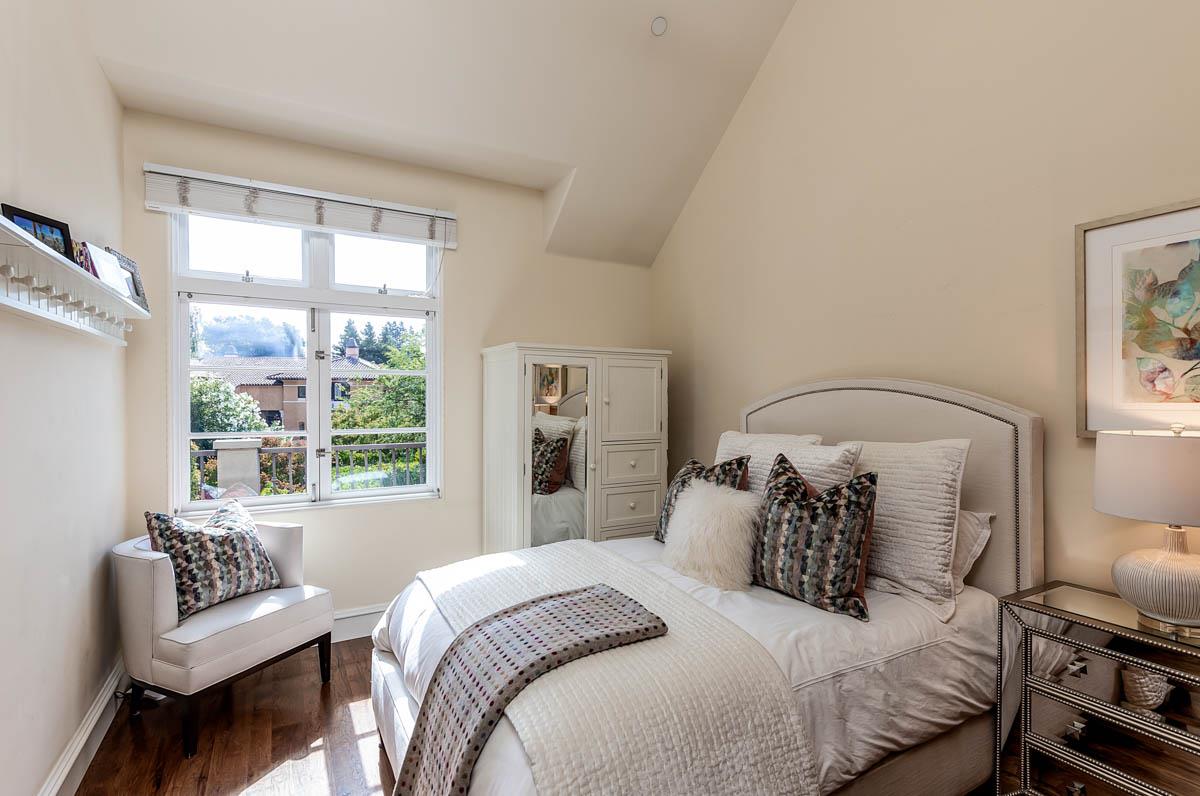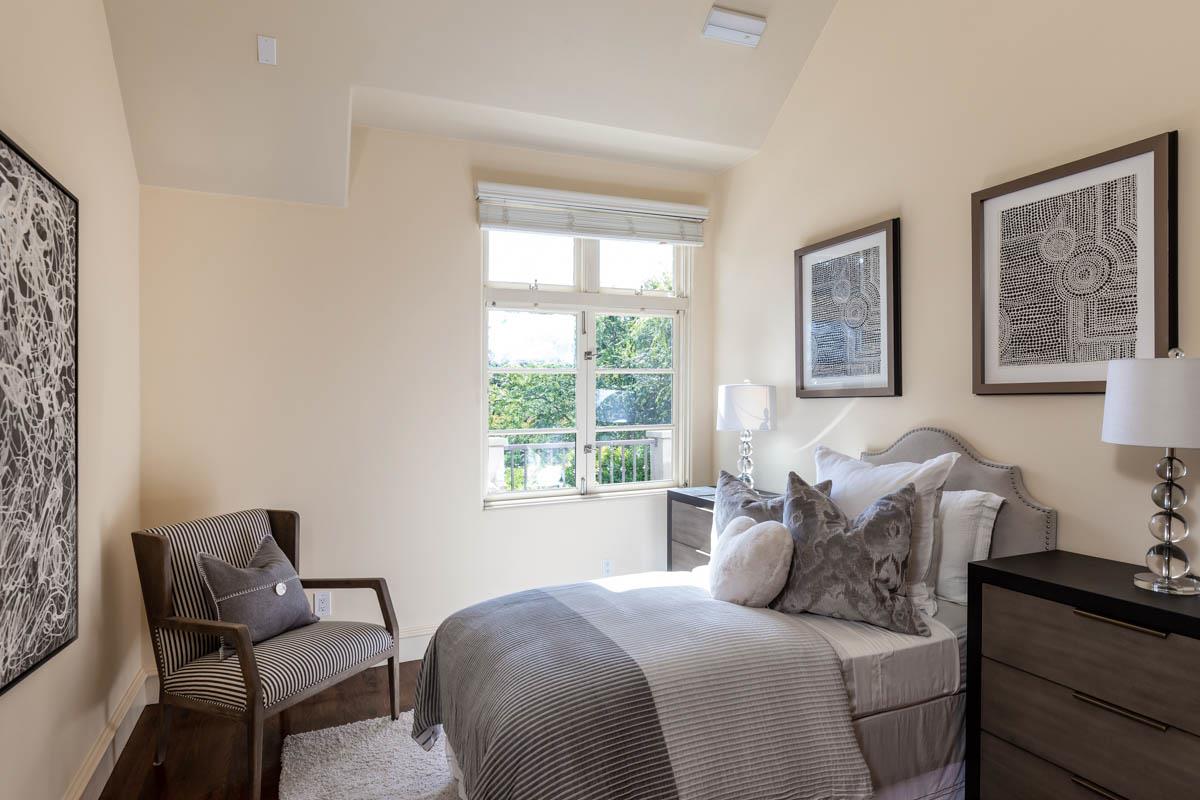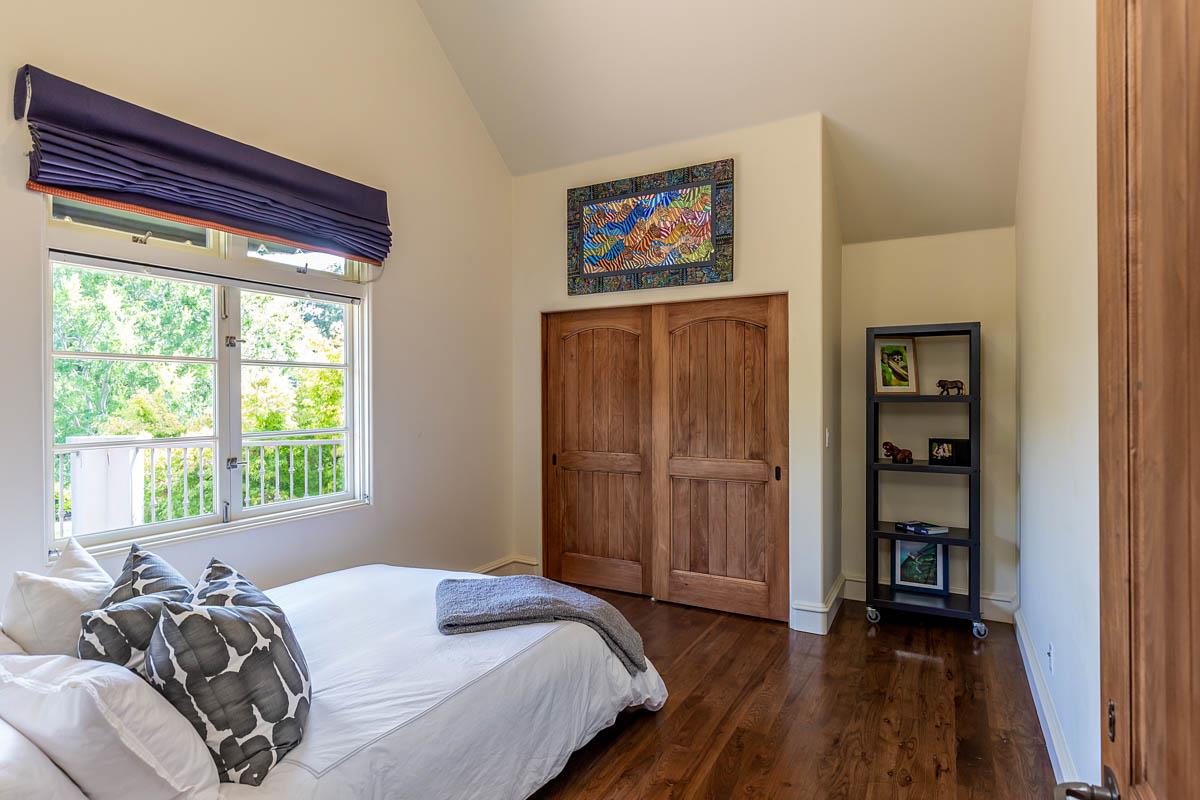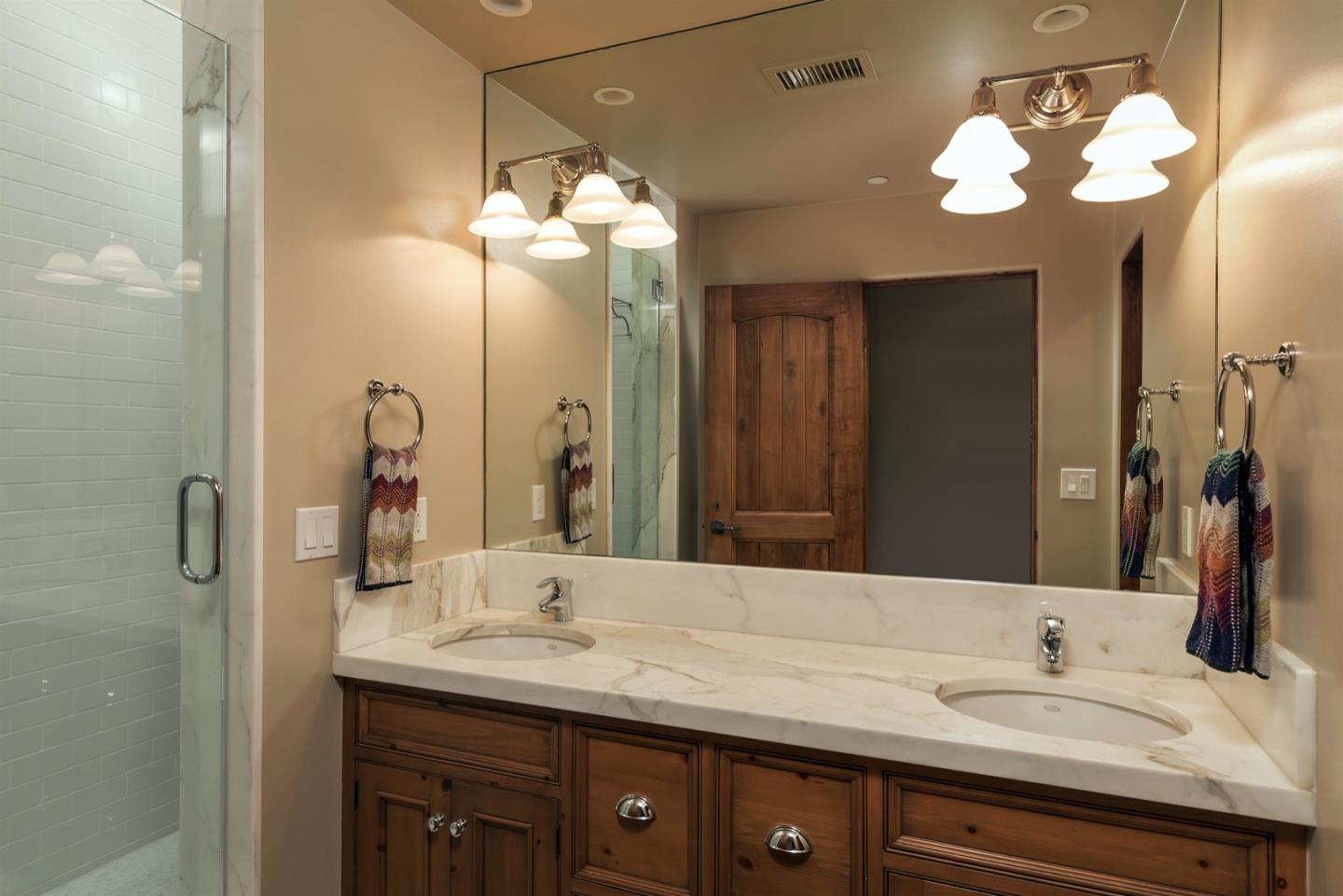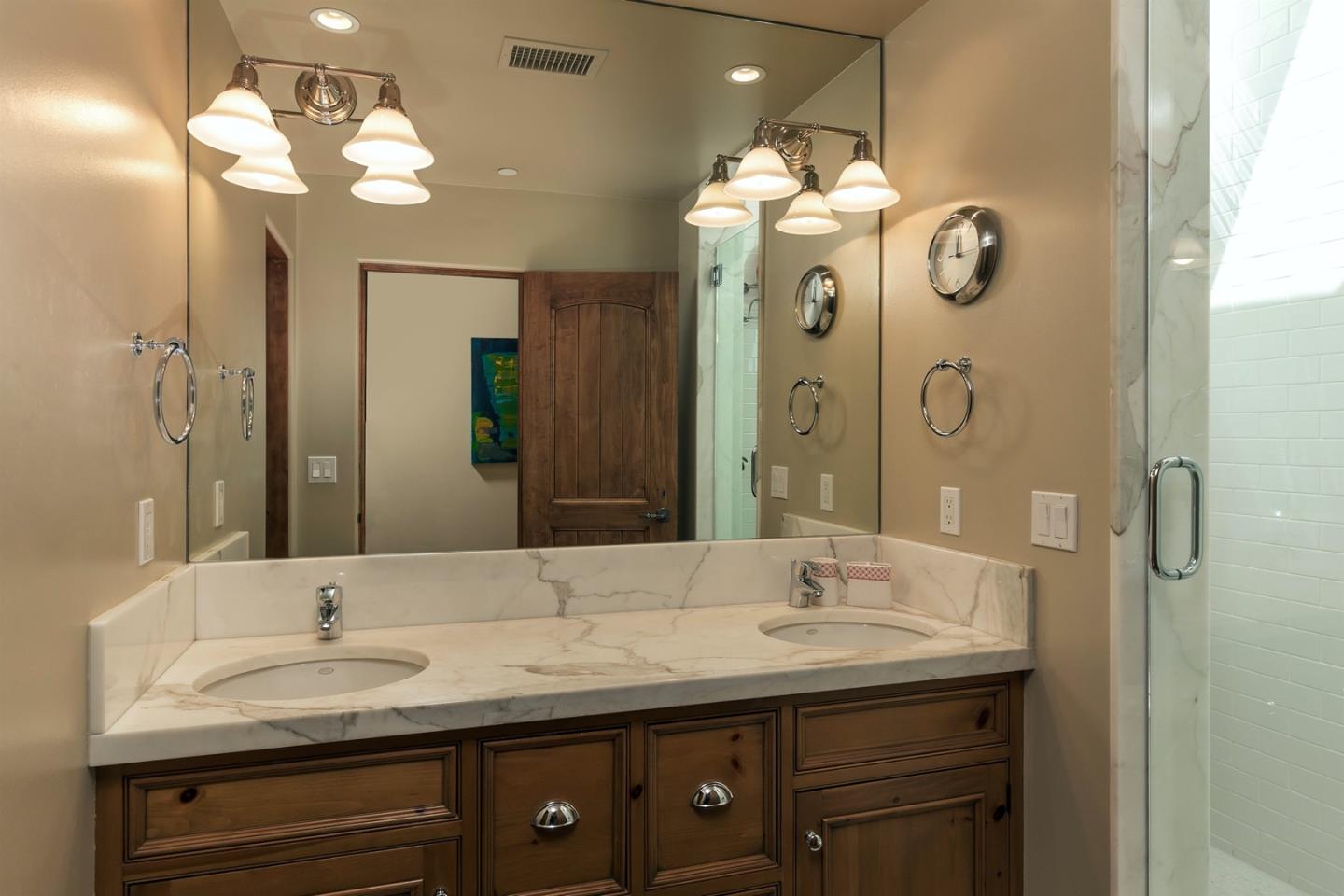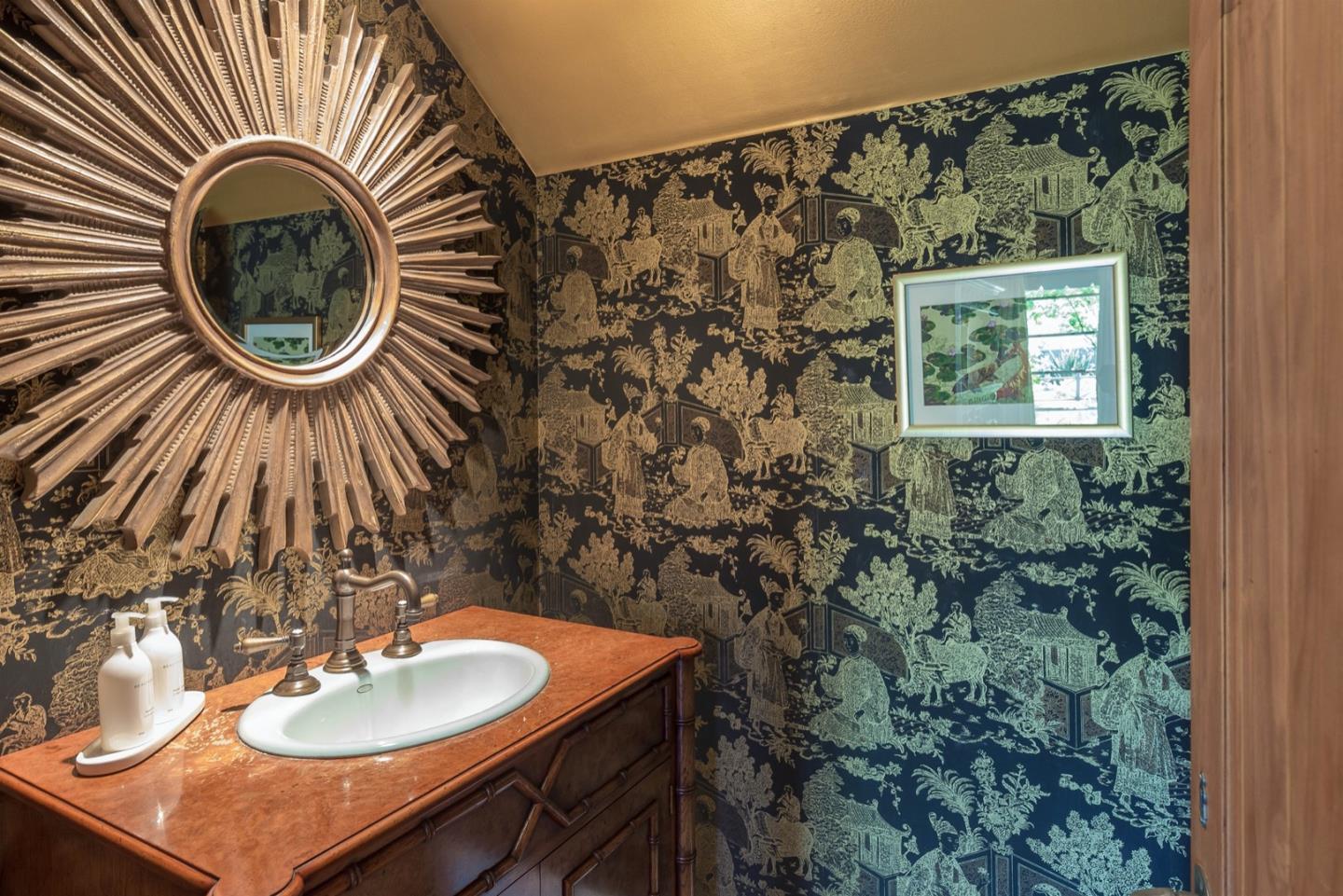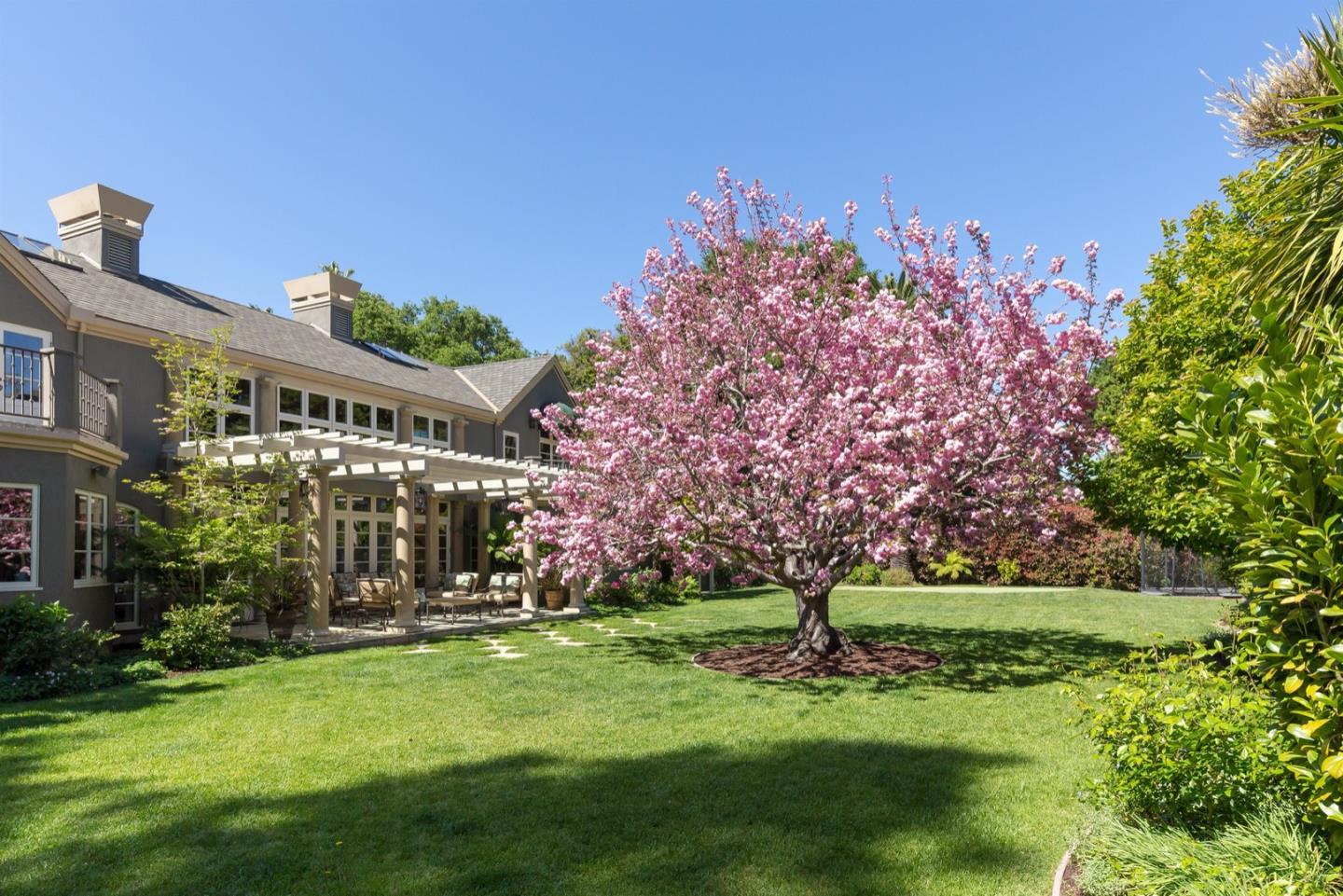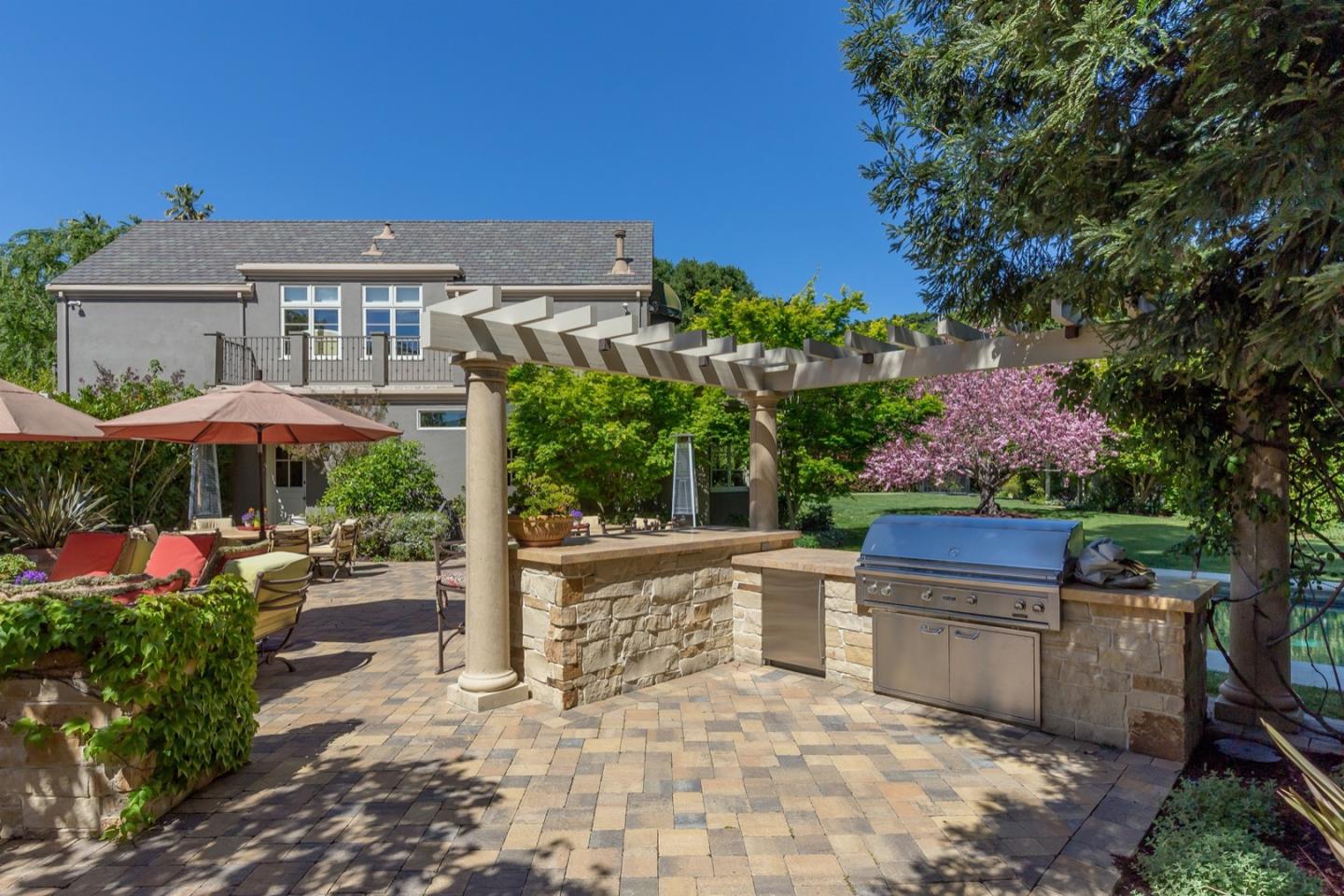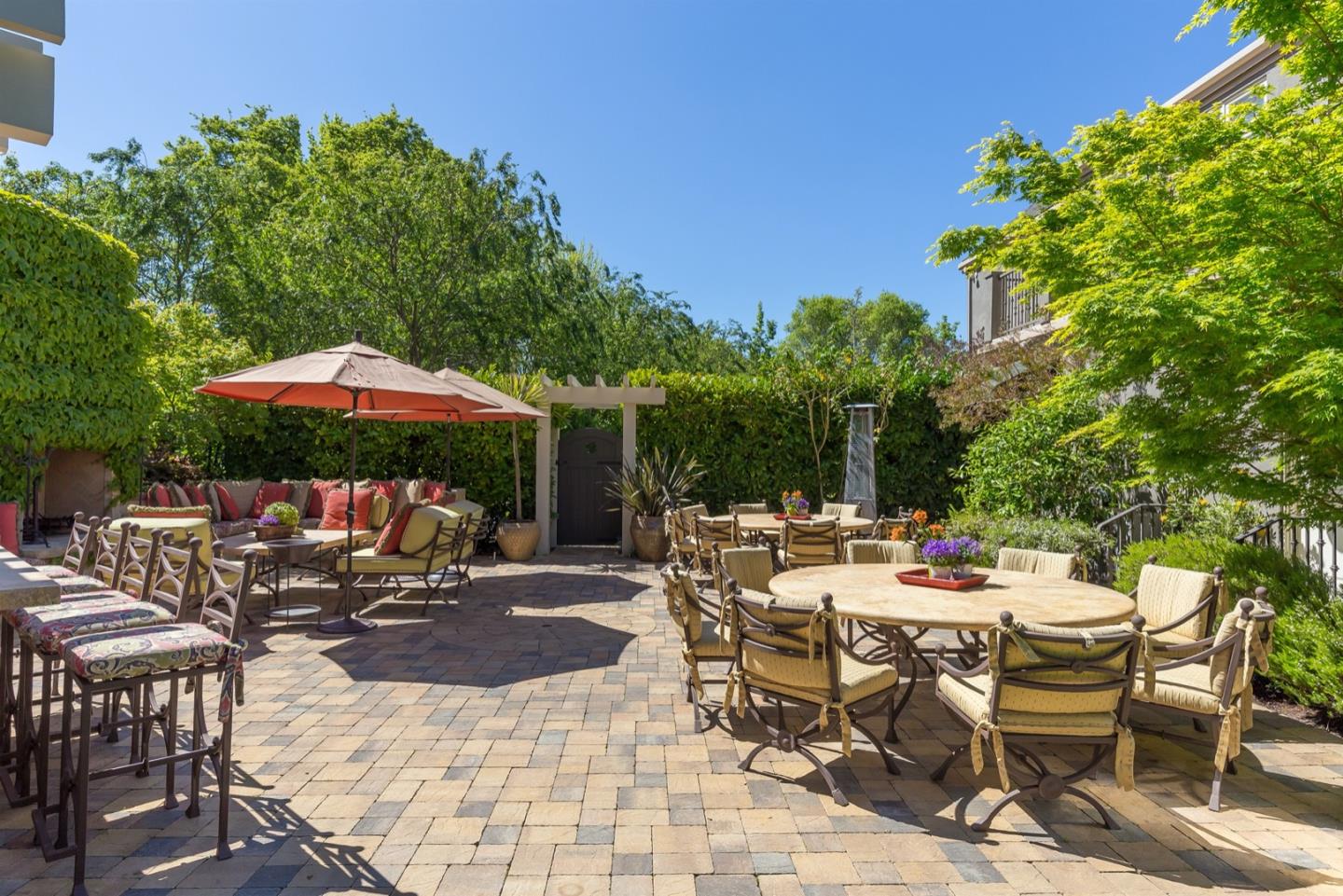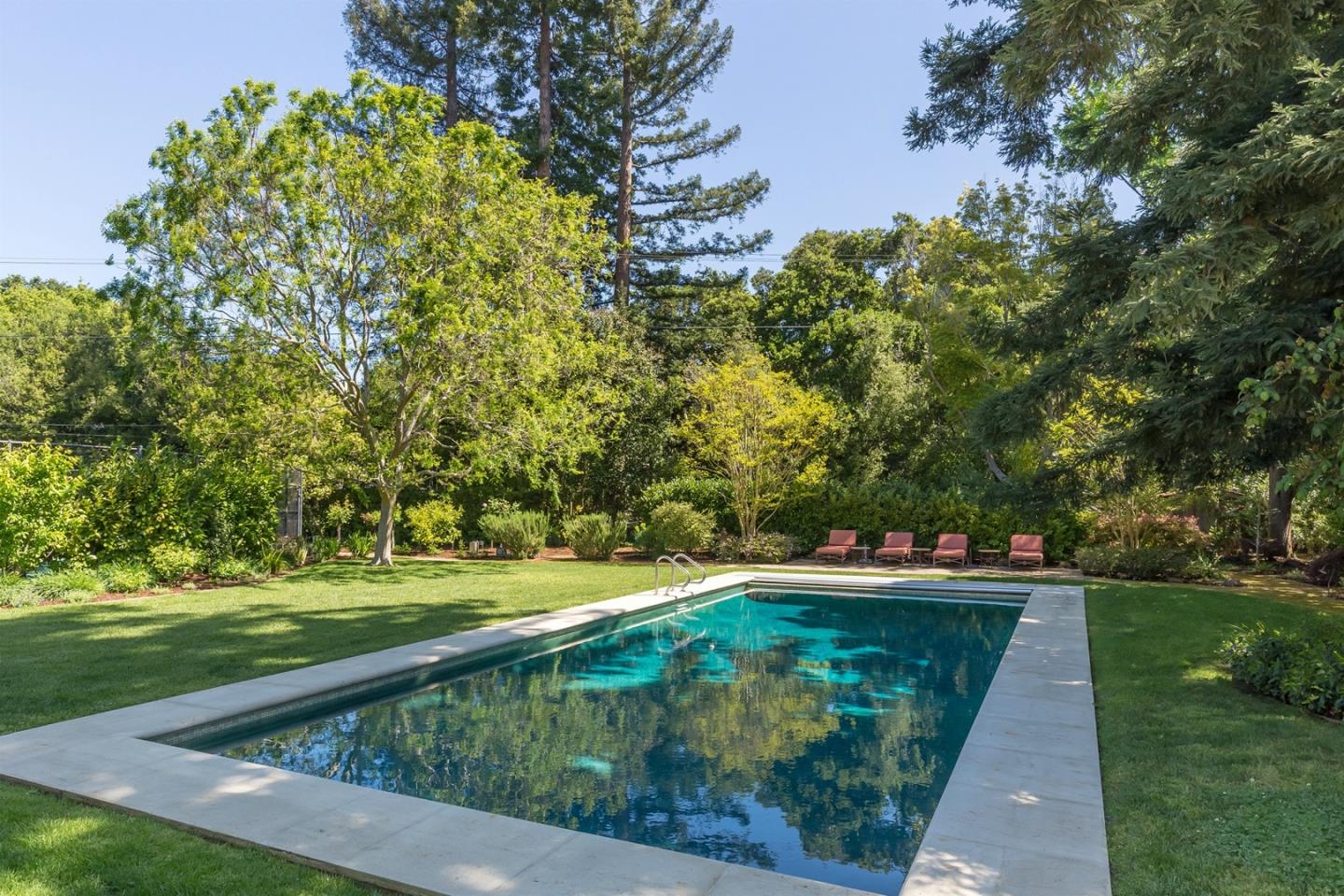 Details:
Lot Sq Feet:
50,094
Fireplaces:
1
HOA?
No
Bank Owned?
No
Status:
Sold
Remarks:
Magnificent estate at the end of a Lindenwood cul-de-sac on over 1.1 gated acres. Timeless and classic on 2 levels, all beautifully appointed with absolute designer sophistication. Hand-hewn hickory floors in every room. Dramatic great room with 18-foot tall ceiling plus everything needed for work-from-home and distance learning including den/media room with surround sound, privately located office, study center for 3, and gallery-style library. 5 upstairs bedrooms with fabulous primary suite with balcony, surround sound, steam shower for 2. Separtae wing with 4 bedrooms and 2 full baths. Spectacular grounds with pool, spa, lighted tennis court, 5-hole putting green, fireplace, inground trampoline & barbecue kitchen. Chicken coop and fruit trees. High speed fiber optic line. Menlo Park schools.
There are currently no open houses for this property. Please contact
Caitlin Darke
to schedule an appointment.