<![CDATA[ var dwellicious_data = { "address": "1514 Hudson Street ", "city": "REDWOOD CITY", "state": "CA", "zip": "94061", "zip4": "", "area": "", "subdivision": "", "county": "", "price": "1198000", "beds": "2", "baths": "1", "sqft": "1050", "lotsize": "6050", "yearbuilt": "1941-01-01", "proptype": "Residential", "mlsnum": "ML81804009", "active": true, "remarks": "Welcome to this 1941 Redwood City bungalow with 2 beds,1 bath & bonus room! with RV parking. The charming expansive front porch greets you with ideal space for a porch swing or to enjoy morning coffee. Walk into the open living room/ dining room filled with light. Original refinished hardwood floors, bonus room that can be used as a home office/den, or guest room. The cozy updated eat-in kitchen with granite countertops ushers into the laundry area with pantry. The updated bathroom is across the hall from the two bright bedrooms with extra large closets. A sliding glass doors lead out to the oversized back deck with retractable awning. This home features multiple areas fenced and gated side yard that can be converted into a garden, A great home to start a family and zoned R-2 could be convert into an income property. Conveniently located across the street from Palm Park & YMCA. Walking distance to public transportation, restaurants, coffee shops and more. Close to HWY 101 & 280.", "photos": [ { "displayorder": 0, "url": "https://mlslmedia.azureedge.net/property/MLSL/81804009/b05c40f6f4564fbea2cad7b6552aafed/2/1", "caption": "" }, "displayorder": 1, "url": "https://mlslmedia.azureedge.net/property/MLSL/81804009/b05c40f6f4564fbea2cad7b6552aafed/2/2", "caption": "" }, "displayorder": 2, "url": "https://mlslmedia.azureedge.net/property/MLSL/81804009/b05c40f6f4564fbea2cad7b6552aafed/2/3", "caption": "" }, "displayorder": 3, "url": "https://mlslmedia.azureedge.net/property/MLSL/81804009/b05c40f6f4564fbea2cad7b6552aafed/2/4", "caption": "" }, "displayorder": 4, "url": "https://mlslmedia.azureedge.net/property/MLSL/81804009/b05c40f6f4564fbea2cad7b6552aafed/2/5", "caption": "" }, "displayorder": 5, "url": "https://mlslmedia.azureedge.net/property/MLSL/81804009/b05c40f6f4564fbea2cad7b6552aafed/2/6", "caption": "" }, "displayorder": 6, "url": "https://mlslmedia.azureedge.net/property/MLSL/81804009/b05c40f6f4564fbea2cad7b6552aafed/2/7", "caption": "" }, "displayorder": 7, "url": "https://mlslmedia.azureedge.net/property/MLSL/81804009/b05c40f6f4564fbea2cad7b6552aafed/2/8", "caption": "" }, "displayorder": 8, "url": "https://mlslmedia.azureedge.net/property/MLSL/81804009/b05c40f6f4564fbea2cad7b6552aafed/2/9", "caption": "" }, "displayorder": 9, "url": "https://mlslmedia.azureedge.net/property/MLSL/81804009/b05c40f6f4564fbea2cad7b6552aafed/2/10", "caption": "" }, "displayorder": 10, "url": "https://mlslmedia.azureedge.net/property/MLSL/81804009/b05c40f6f4564fbea2cad7b6552aafed/2/11", "caption": "" }, "displayorder": 11, "url": "https://mlslmedia.azureedge.net/property/MLSL/81804009/b05c40f6f4564fbea2cad7b6552aafed/2/12", "caption": "" }, "displayorder": 12, "url": "https://mlslmedia.azureedge.net/property/MLSL/81804009/b05c40f6f4564fbea2cad7b6552aafed/2/13", "caption": "" }, "displayorder": 13, "url": "https://mlslmedia.azureedge.net/property/MLSL/81804009/b05c40f6f4564fbea2cad7b6552aafed/2/14", "caption": "" }, "displayorder": 14, "url": "https://mlslmedia.azureedge.net/property/MLSL/81804009/b05c40f6f4564fbea2cad7b6552aafed/2/15", "caption": "" }, "displayorder": 15, "url": "https://mlslmedia.azureedge.net/property/MLSL/81804009/b05c40f6f4564fbea2cad7b6552aafed/2/16", "caption": "" }, "displayorder": 16, "url": "https://mlslmedia.azureedge.net/property/MLSL/81804009/b05c40f6f4564fbea2cad7b6552aafed/2/17", "caption": "" }, "displayorder": 17, "url": "https://mlslmedia.azureedge.net/property/MLSL/81804009/b05c40f6f4564fbea2cad7b6552aafed/2/18", "caption": "" }, "displayorder": 18, "url": "https://mlslmedia.azureedge.net/property/MLSL/81804009/b05c40f6f4564fbea2cad7b6552aafed/2/19", "caption": "" }, "displayorder": 19, "url": "https://mlslmedia.azureedge.net/property/MLSL/81804009/b05c40f6f4564fbea2cad7b6552aafed/2/20", "caption": "" }, "displayorder": 20, "url": "https://mlslmedia.azureedge.net/property/MLSL/81804009/b05c40f6f4564fbea2cad7b6552aafed/2/21", "caption": "" }, "displayorder": 21, "url": "https://mlslmedia.azureedge.net/property/MLSL/81804009/b05c40f6f4564fbea2cad7b6552aafed/2/22", "caption": "" }, "displayorder": 22, "url": "https://mlslmedia.azureedge.net/property/MLSL/81804009/b05c40f6f4564fbea2cad7b6552aafed/2/23", "caption": "" }, "displayorder": 23, "url": "https://mlslmedia.azureedge.net/property/MLSL/81804009/b05c40f6f4564fbea2cad7b6552aafed/2/24", "caption": "" }, "displayorder": 24, "url": "https://mlslmedia.azureedge.net/property/MLSL/81804009/b05c40f6f4564fbea2cad7b6552aafed/2/25", "caption": "" }, "displayorder": 25, "url": "https://mlslmedia.azureedge.net/property/MLSL/81804009/b05c40f6f4564fbea2cad7b6552aafed/2/26", "caption": "" }, "displayorder": 26, "url": "https://mlslmedia.azureedge.net/property/MLSL/81804009/b05c40f6f4564fbea2cad7b6552aafed/2/27", "caption": "" }, "displayorder": 27, "url": "https://mlslmedia.azureedge.net/property/MLSL/81804009/b05c40f6f4564fbea2cad7b6552aafed/2/28", "caption": "" }, "displayorder": 28, "url": "https://mlslmedia.azureedge.net/property/MLSL/81804009/b05c40f6f4564fbea2cad7b6552aafed/2/29", "caption": "" }, "displayorder": 29, "url": "https://mlslmedia.azureedge.net/property/MLSL/81804009/b05c40f6f4564fbea2cad7b6552aafed/2/30", "caption": "" }, "displayorder": 30, "url": "https://mlslmedia.azureedge.net/property/MLSL/81804009/b05c40f6f4564fbea2cad7b6552aafed/2/31", "caption": "" }, "displayorder": 31, "url": "https://mlslmedia.azureedge.net/property/MLSL/81804009/b05c40f6f4564fbea2cad7b6552aafed/2/32", "caption": "" }, "displayorder": 32, "url": "https://mlslmedia.azureedge.net/property/MLSL/81804009/b05c40f6f4564fbea2cad7b6552aafed/2/33", "caption": "" }, "displayorder": 33, "url": "https://mlslmedia.azureedge.net/property/MLSL/81804009/b05c40f6f4564fbea2cad7b6552aafed/2/34", "caption": "" }, "displayorder": 34, "url": "https://mlslmedia.azureedge.net/property/MLSL/81804009/b05c40f6f4564fbea2cad7b6552aafed/2/35", "caption": "" }, "displayorder": 35, "url": "https://mlslmedia.azureedge.net/property/MLSL/81804009/b05c40f6f4564fbea2cad7b6552aafed/2/36", "caption": "" }, "displayorder": 36, "url": "https://mlslmedia.azureedge.net/property/MLSL/81804009/b05c40f6f4564fbea2cad7b6552aafed/2/37", "caption": "" }, "displayorder": 37, "url": "https://mlslmedia.azureedge.net/property/MLSL/81804009/b05c40f6f4564fbea2cad7b6552aafed/2/38", "caption": "" }, "displayorder": 38, "url": "https://mlslmedia.azureedge.net/property/MLSL/81804009/b05c40f6f4564fbea2cad7b6552aafed/2/39", "caption": "" }, "displayorder": 39, "url": "https://mlslmedia.azureedge.net/property/MLSL/81804009/b05c40f6f4564fbea2cad7b6552aafed/2/40", "caption": "" } ], "agent": { "name": "Mary Abolmoluki", "phone": "650-464-2916", "email": "mary.abolmoluki@cbnorcal.com" }, "broker": { "name": "Coldwell Banker Realty", "phone": "", "email": "" } }; ]]>
1514 Hudson Street
REDWOOD CITY, CA 94061

Click here for map
Residential Home
$1,198,000
1,050 Sq Feet
2 Bedrooms
1 Bathroom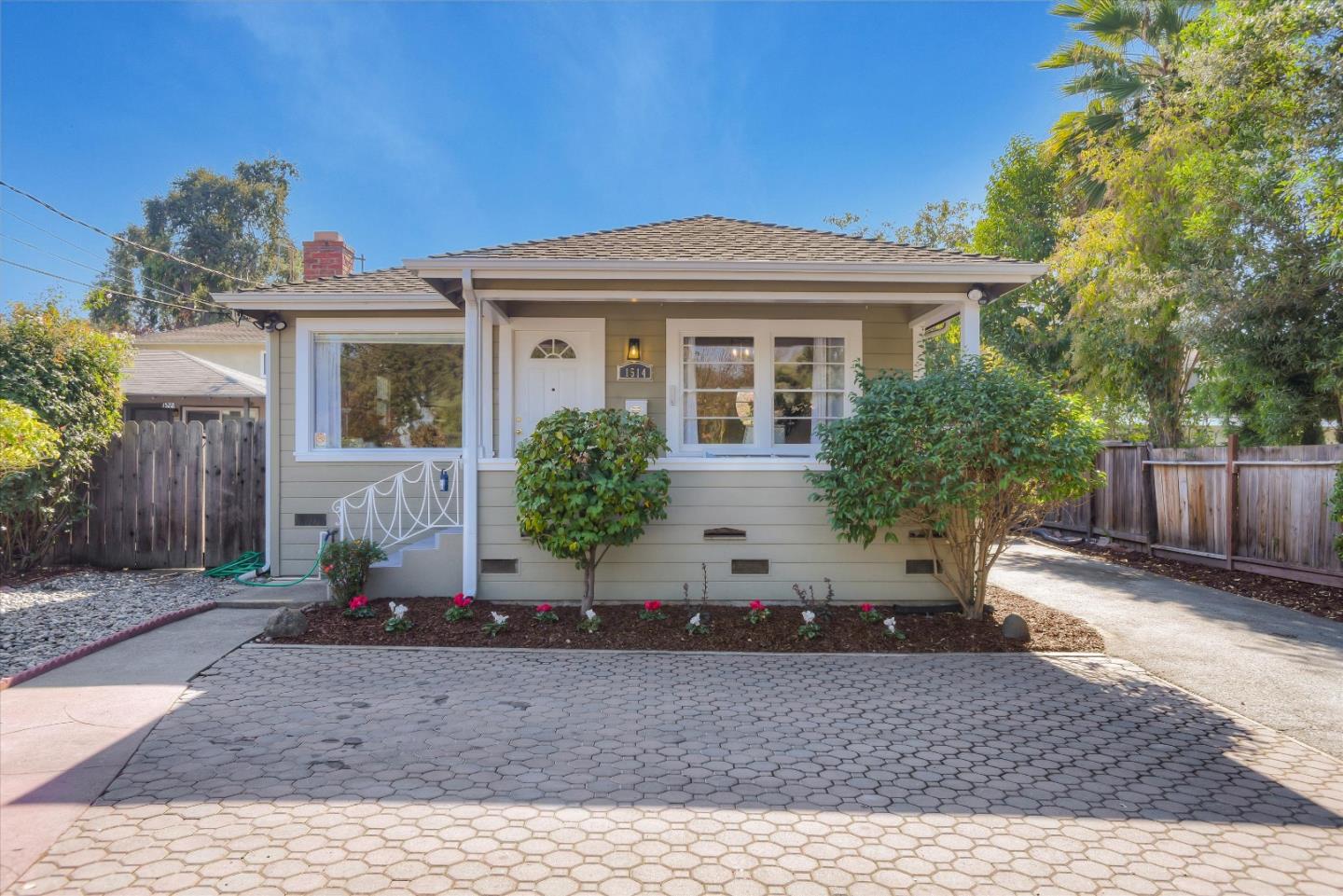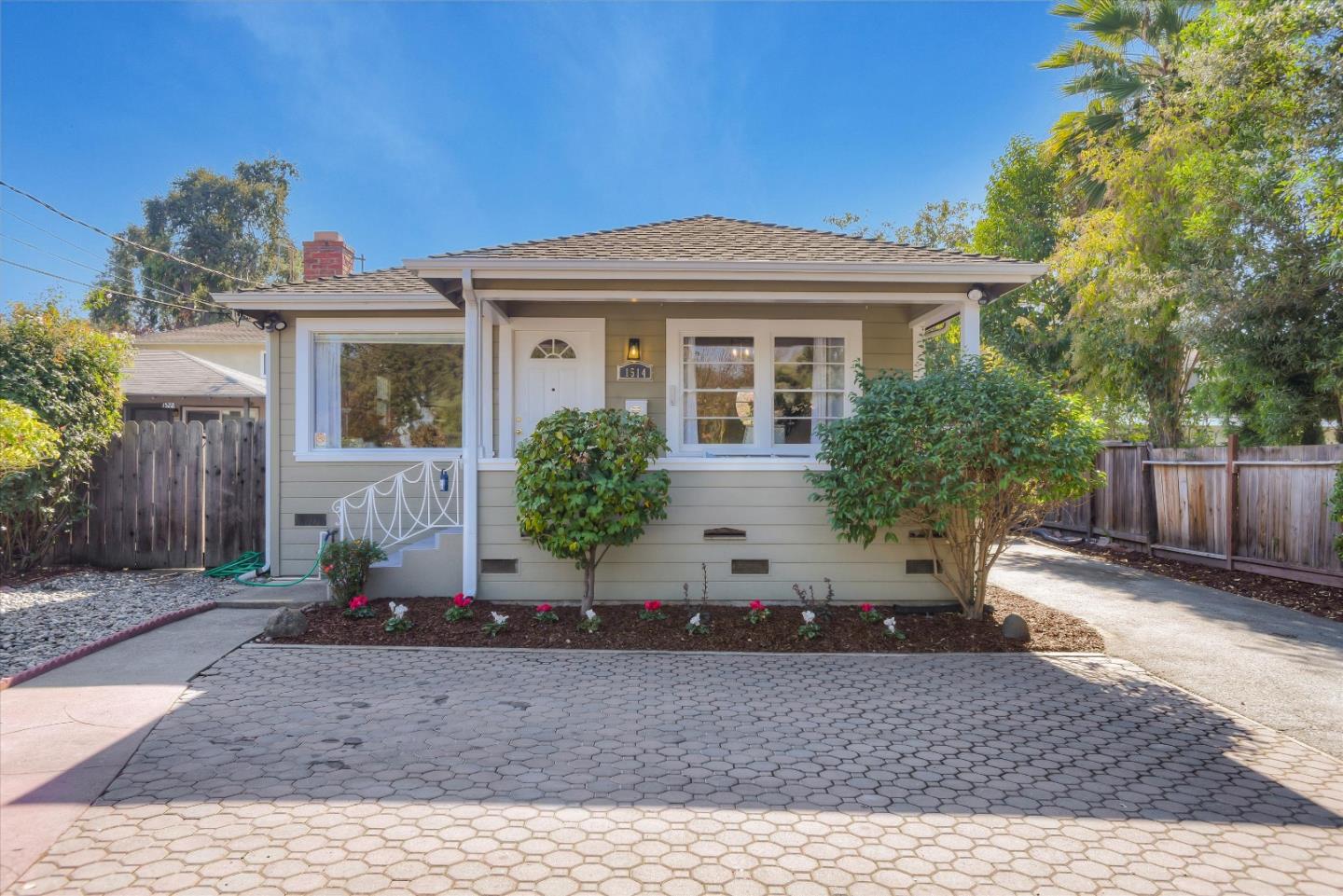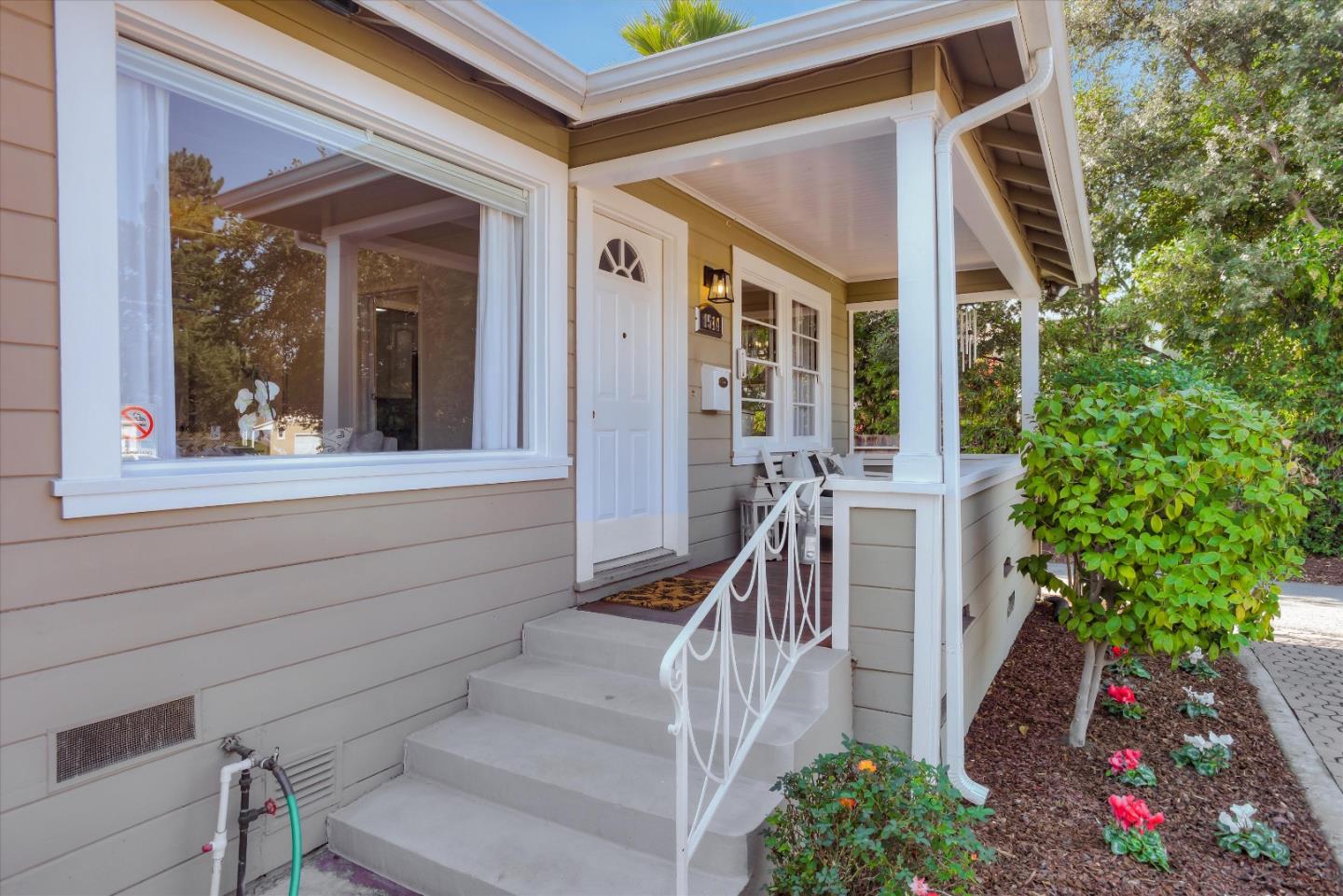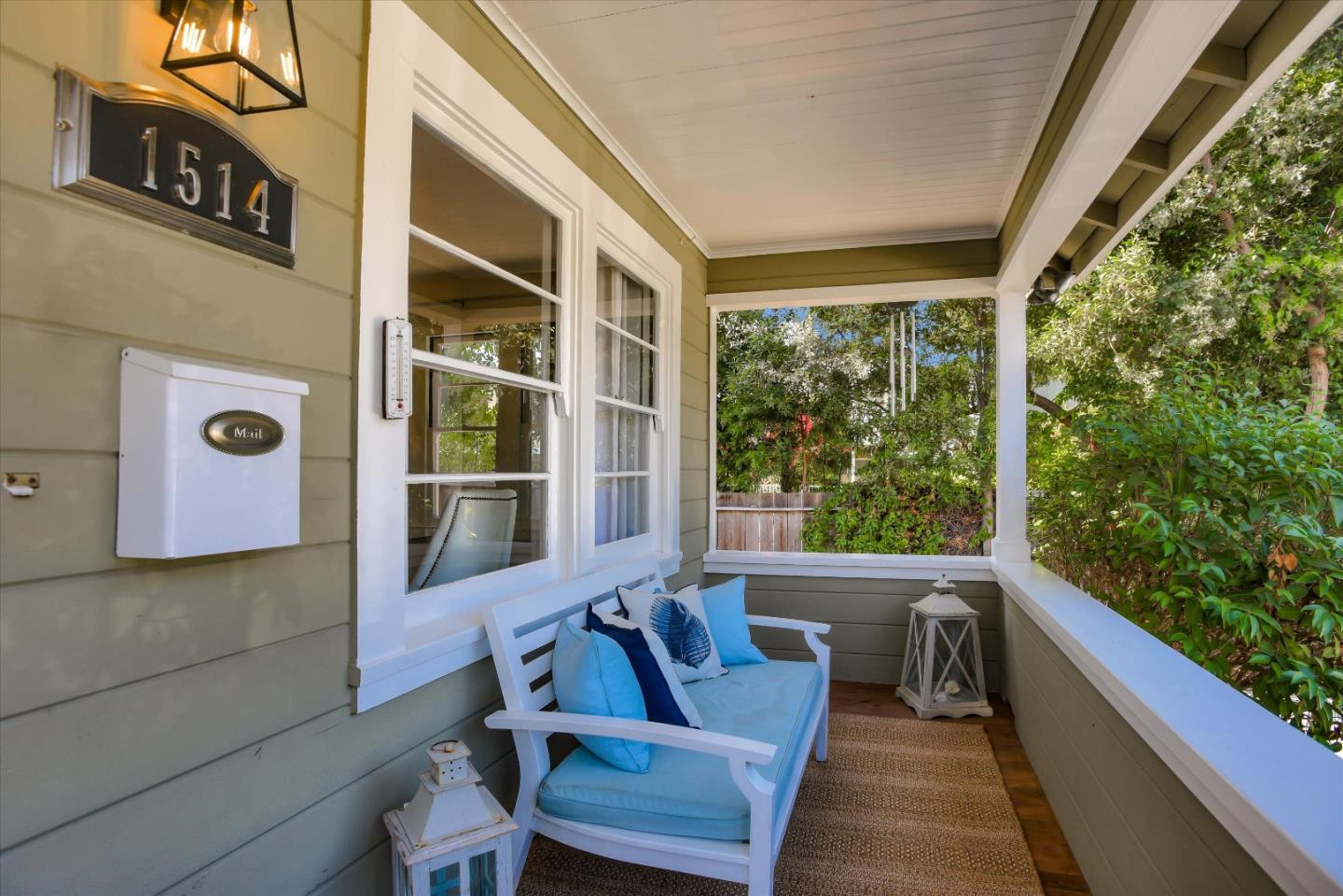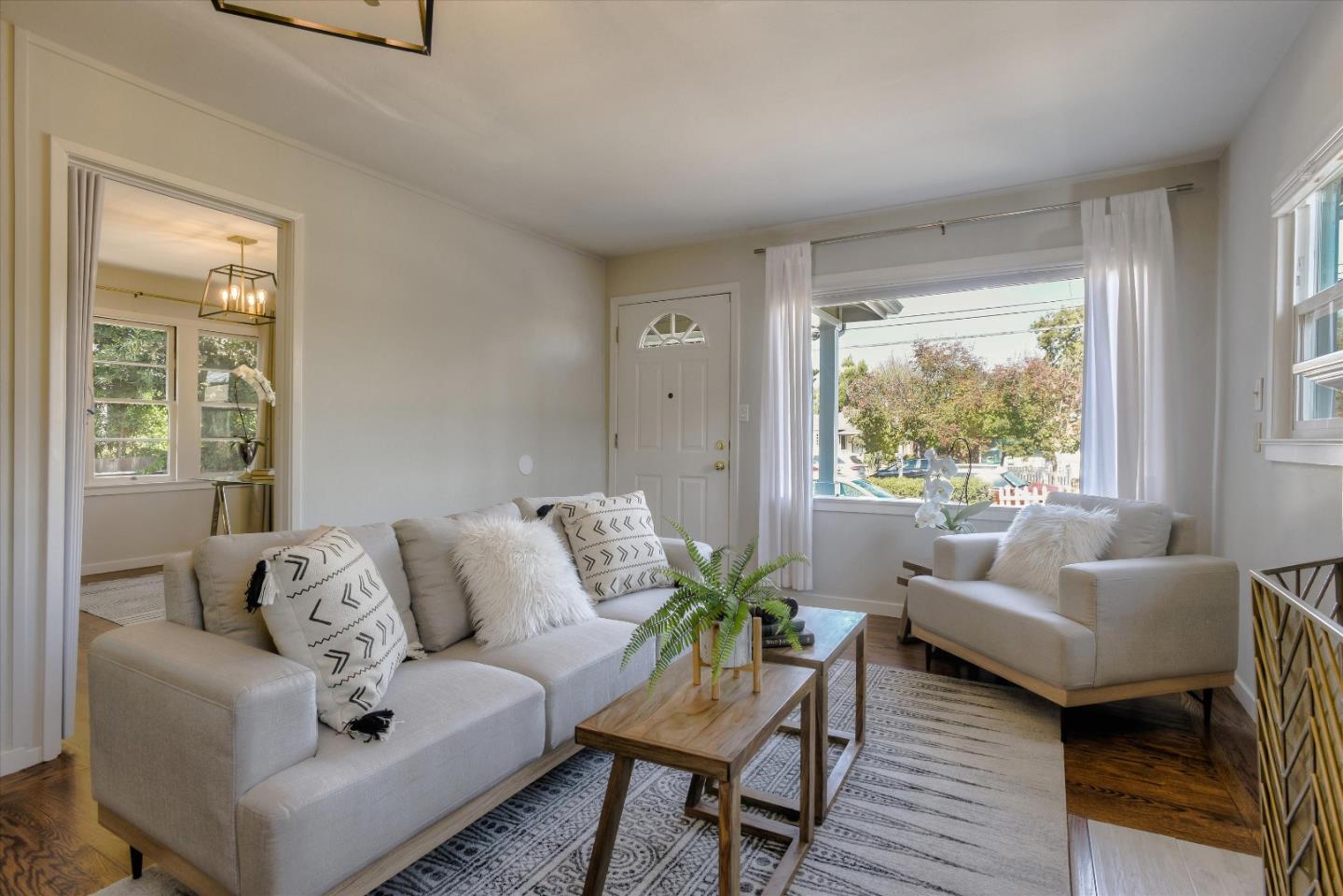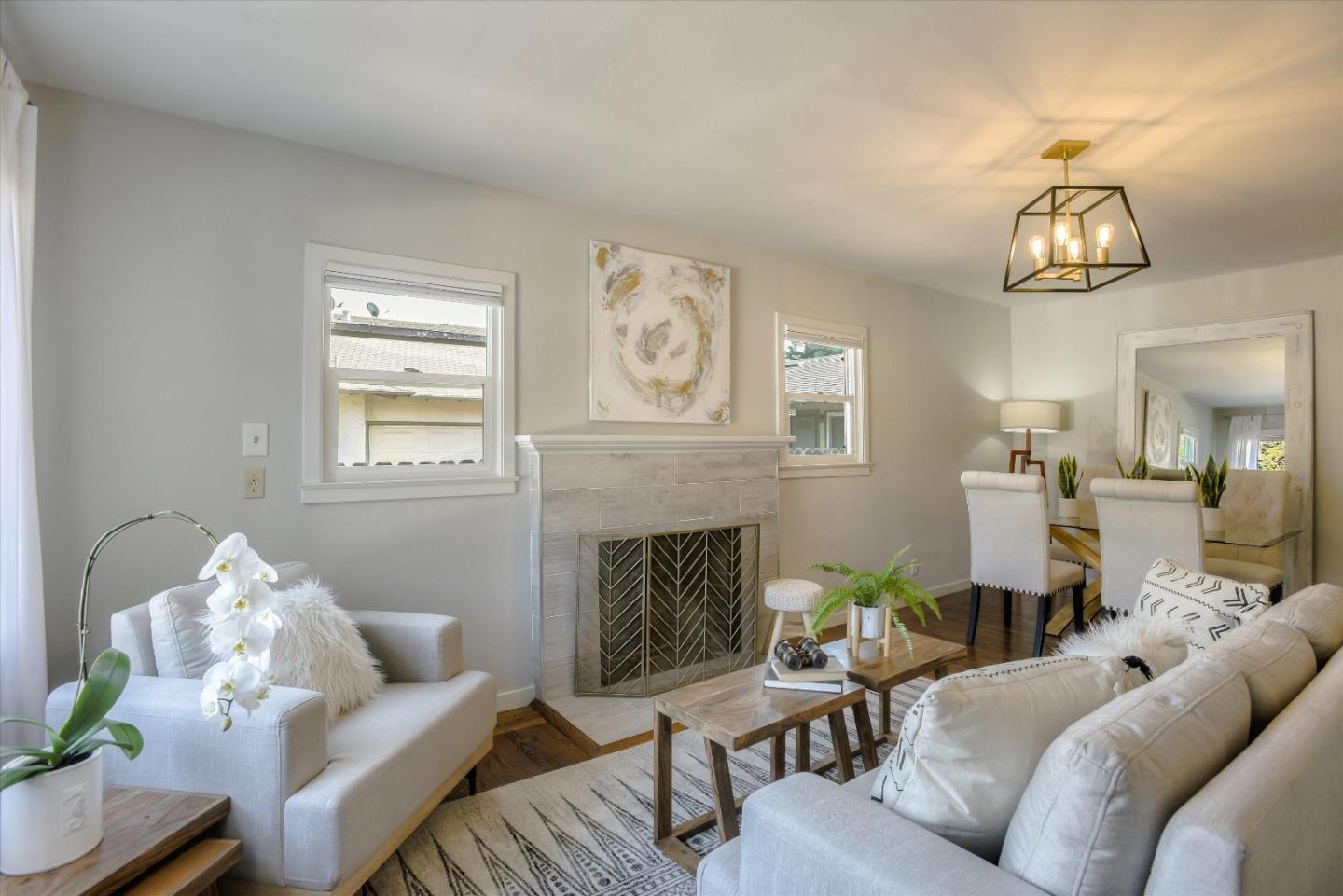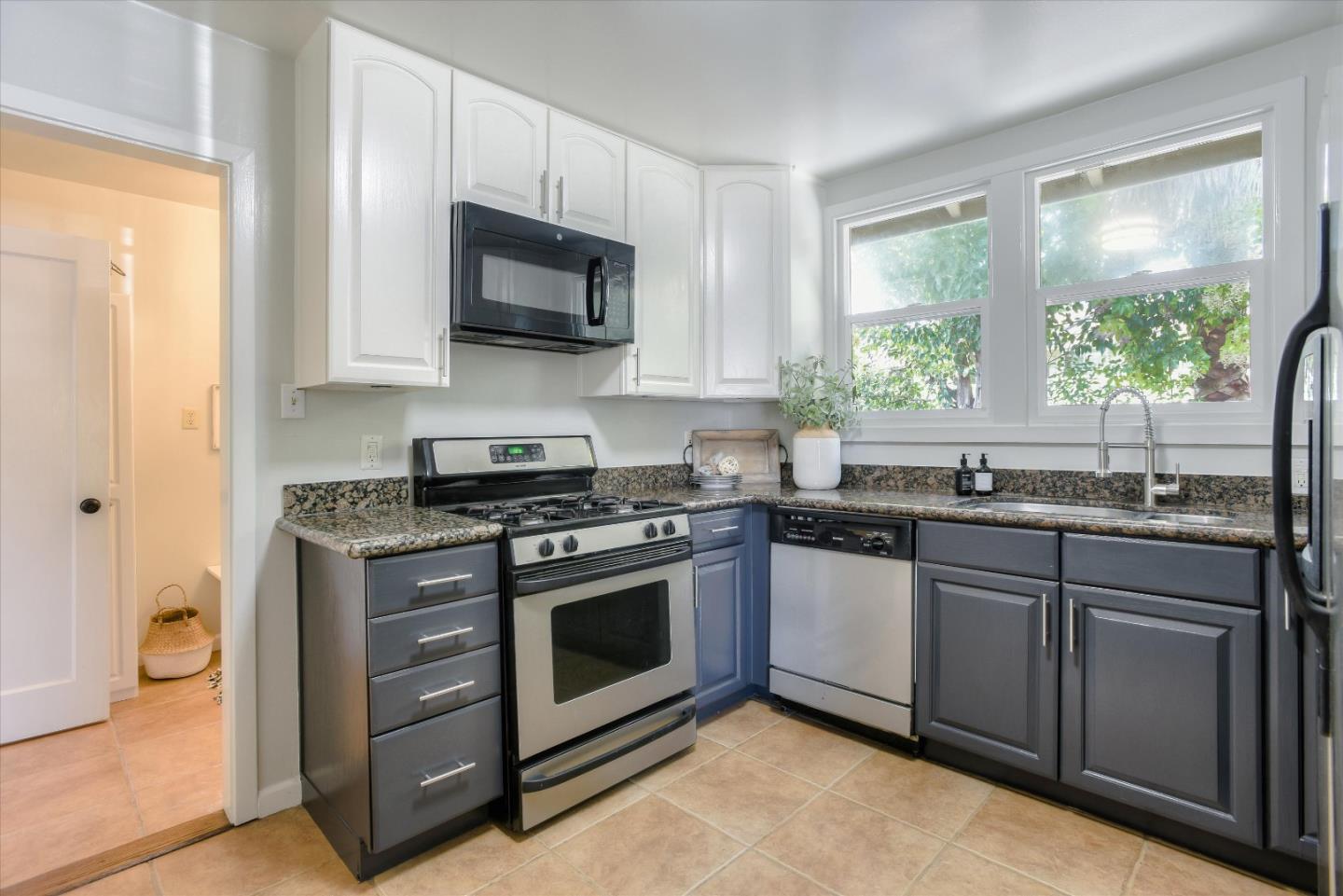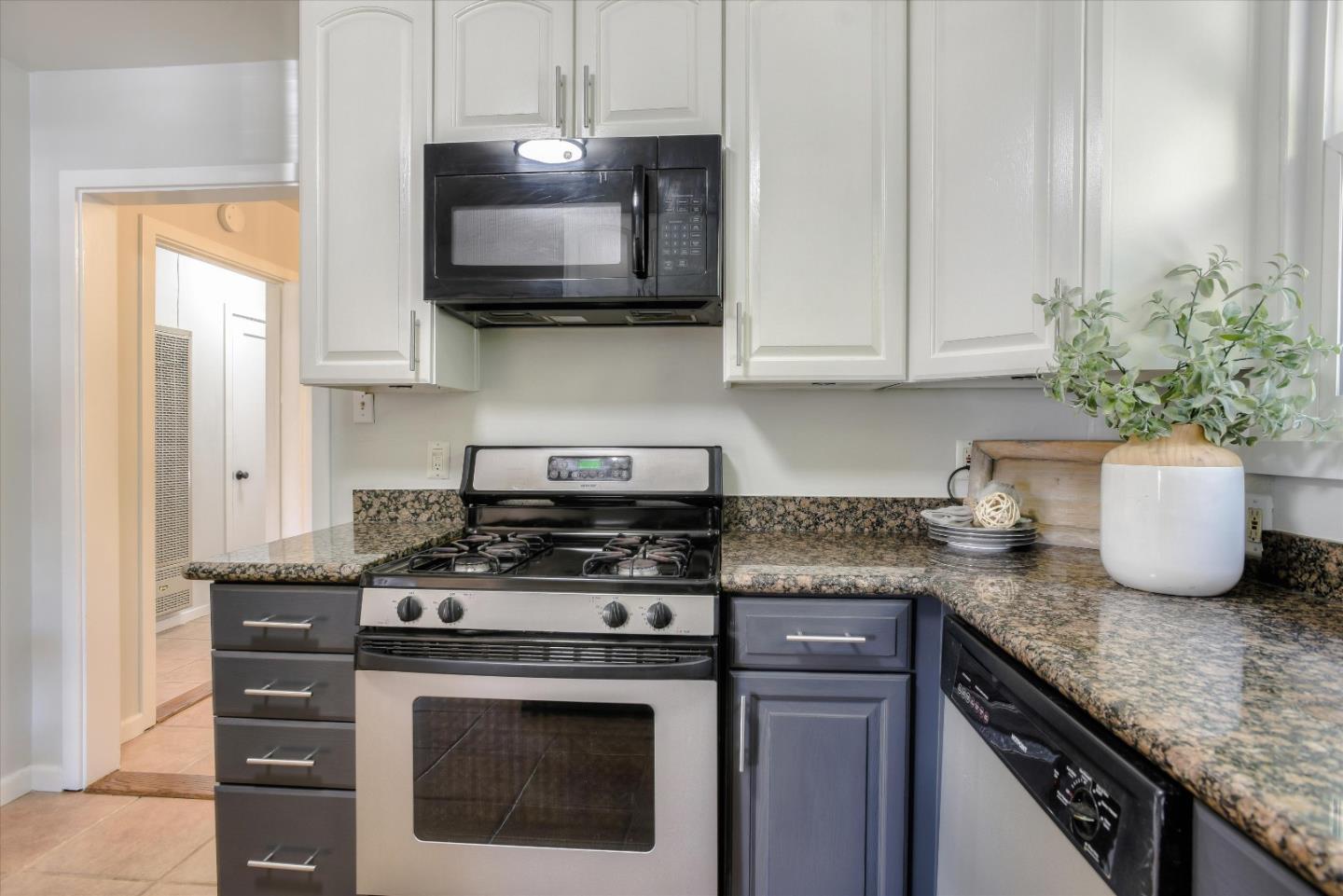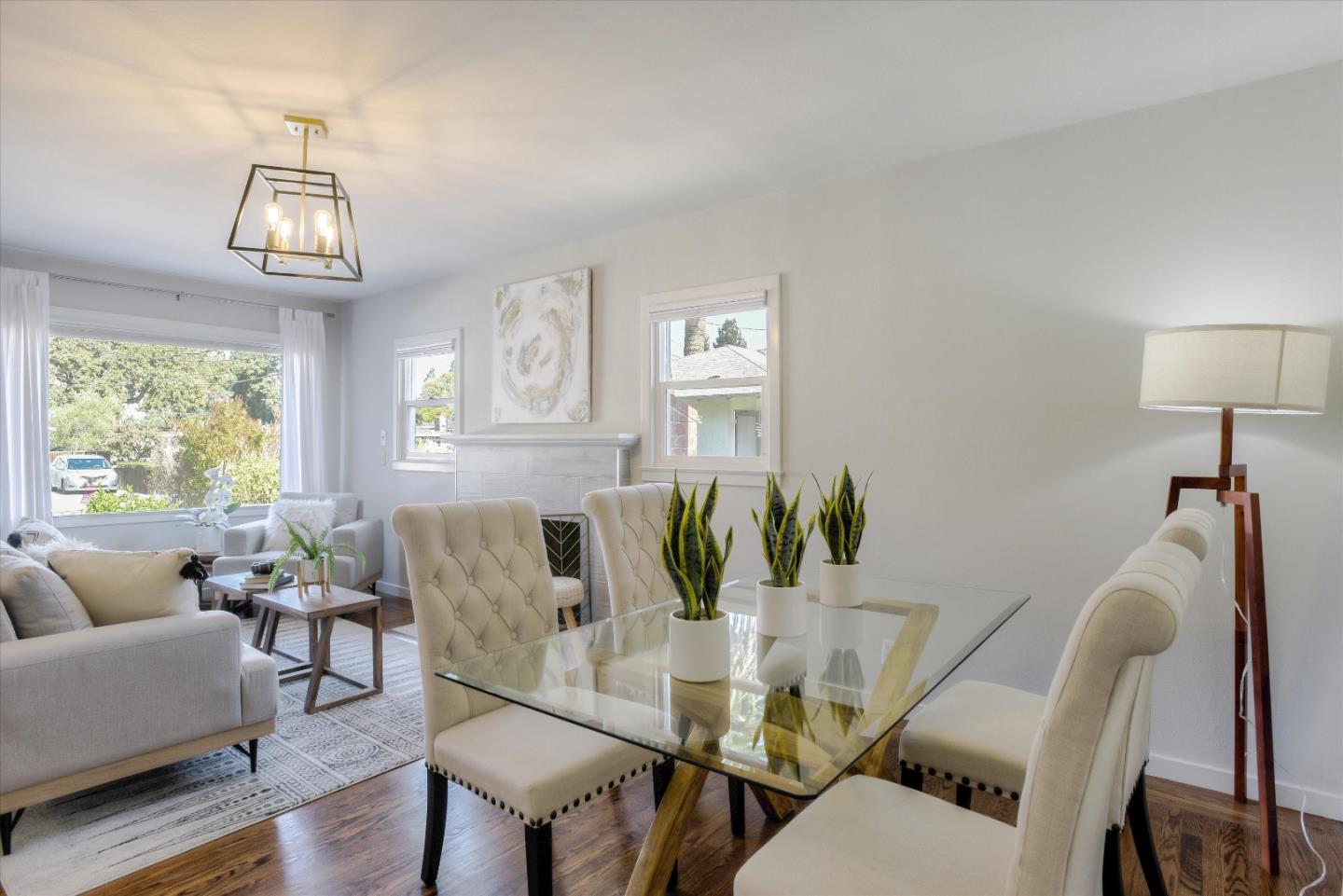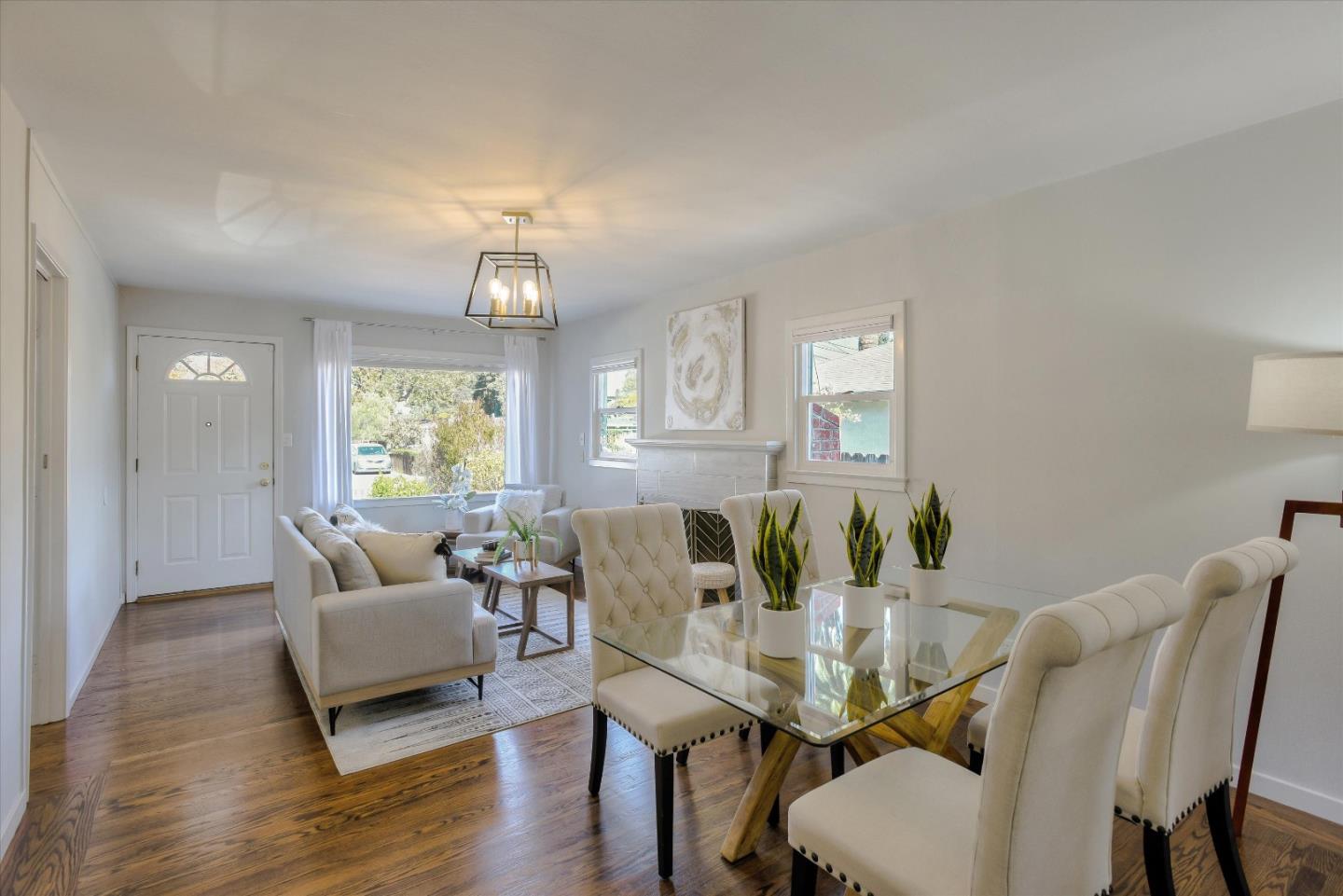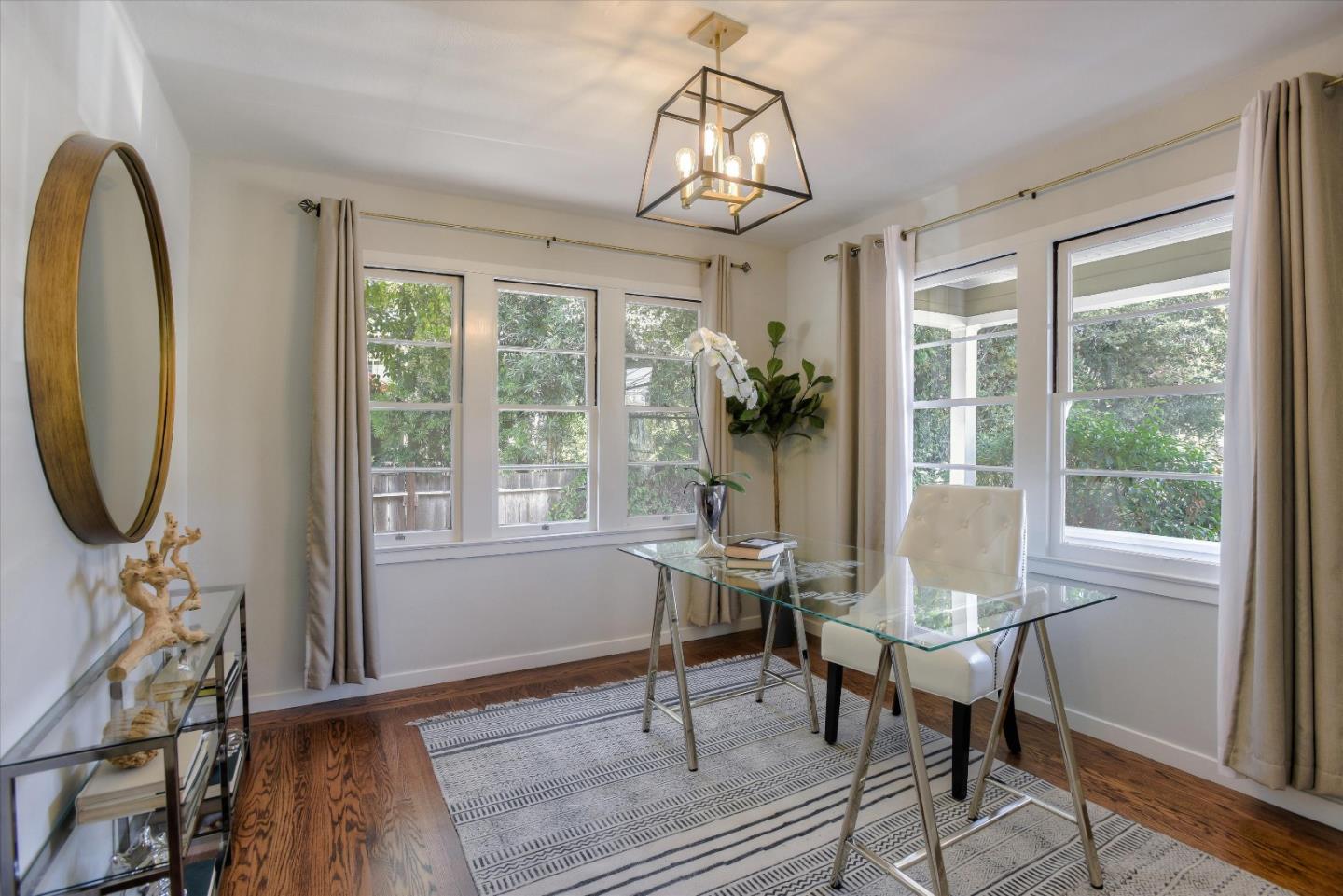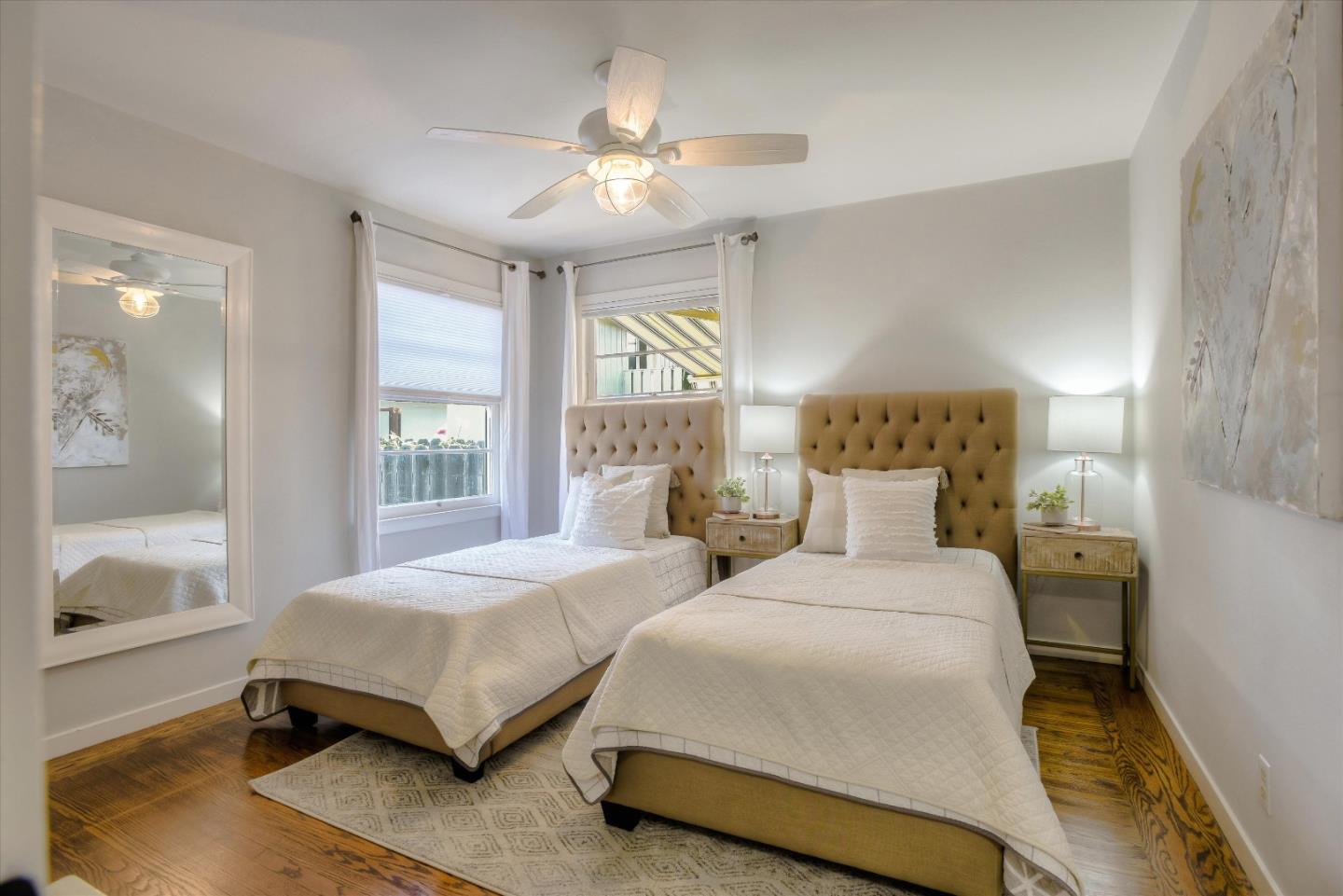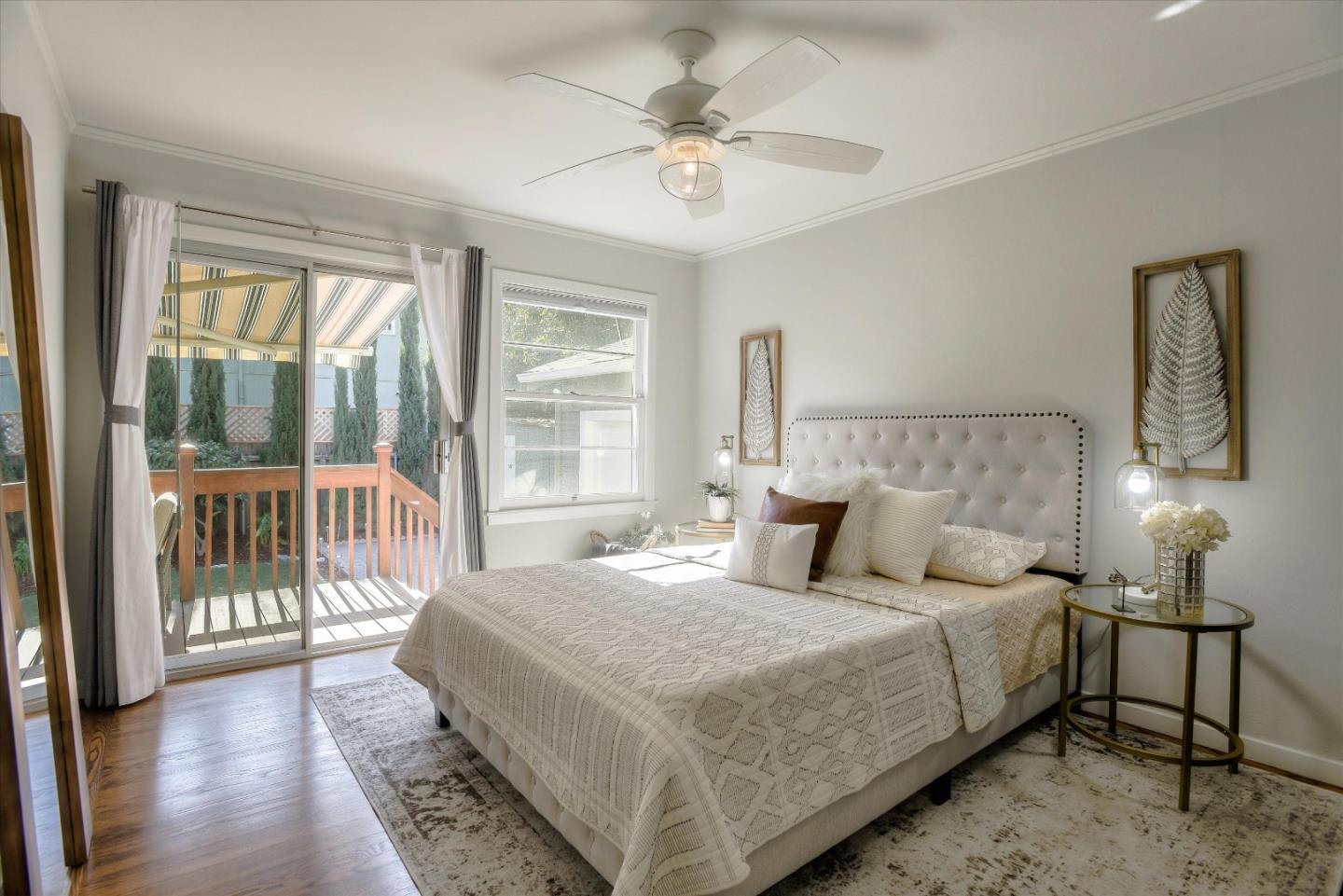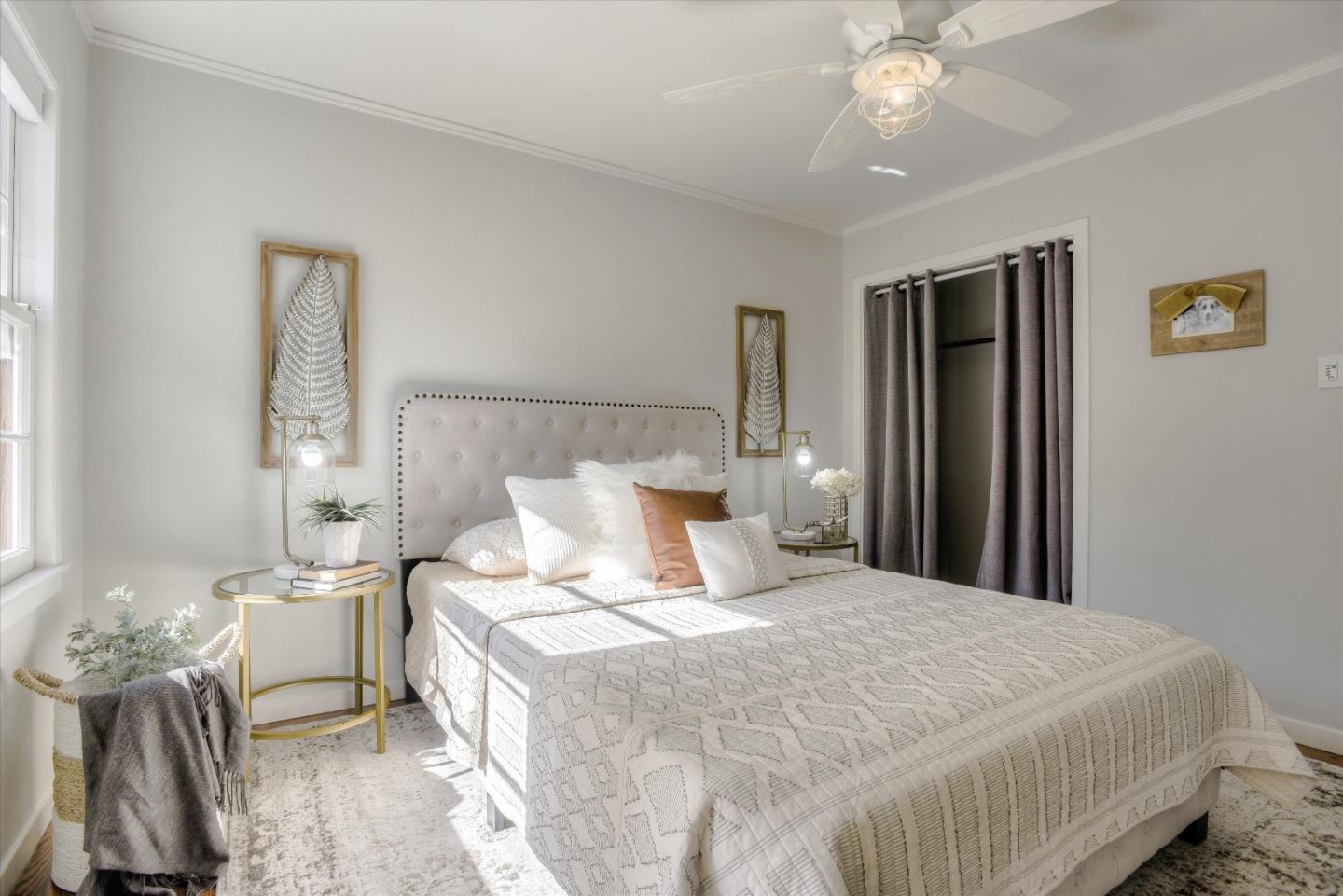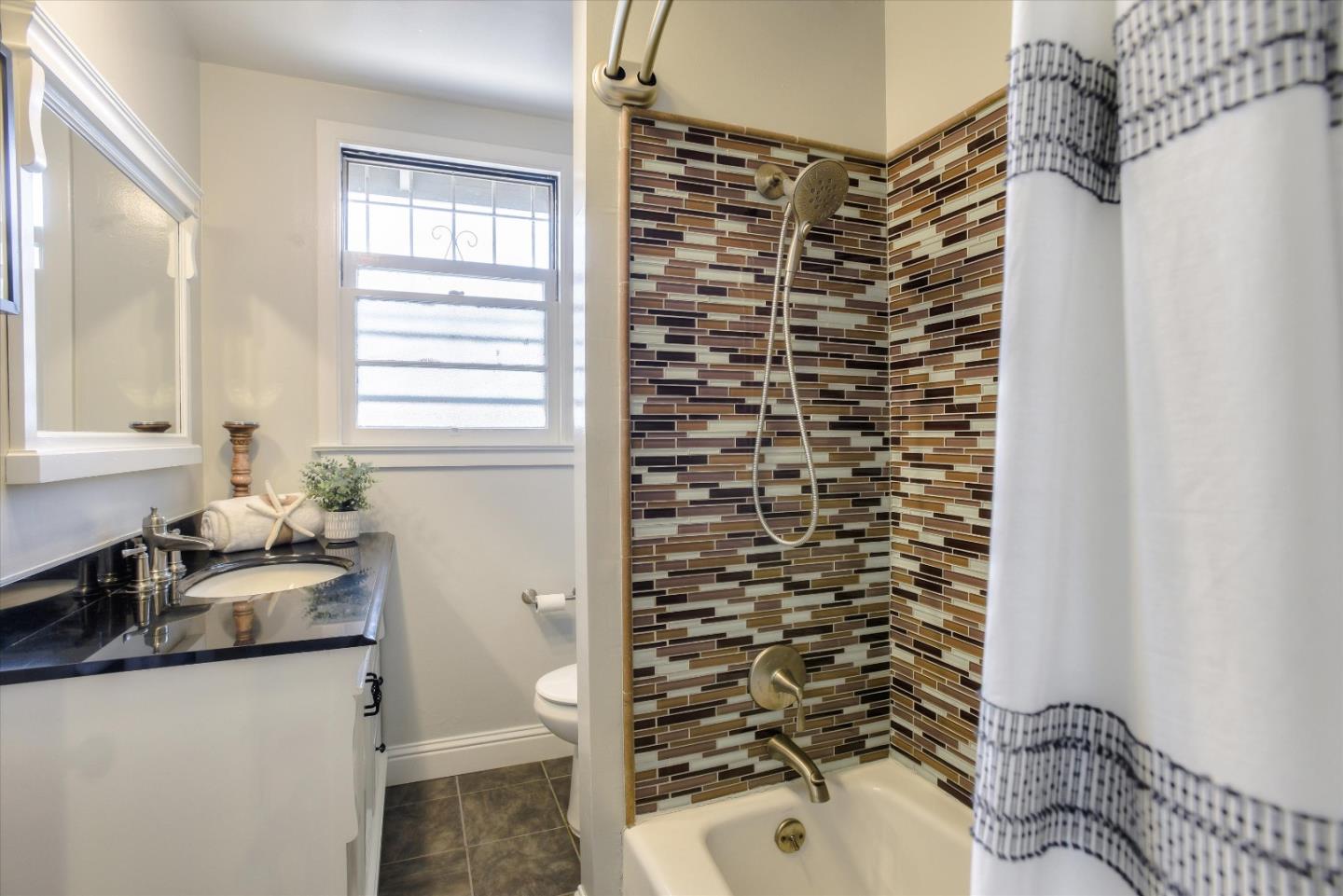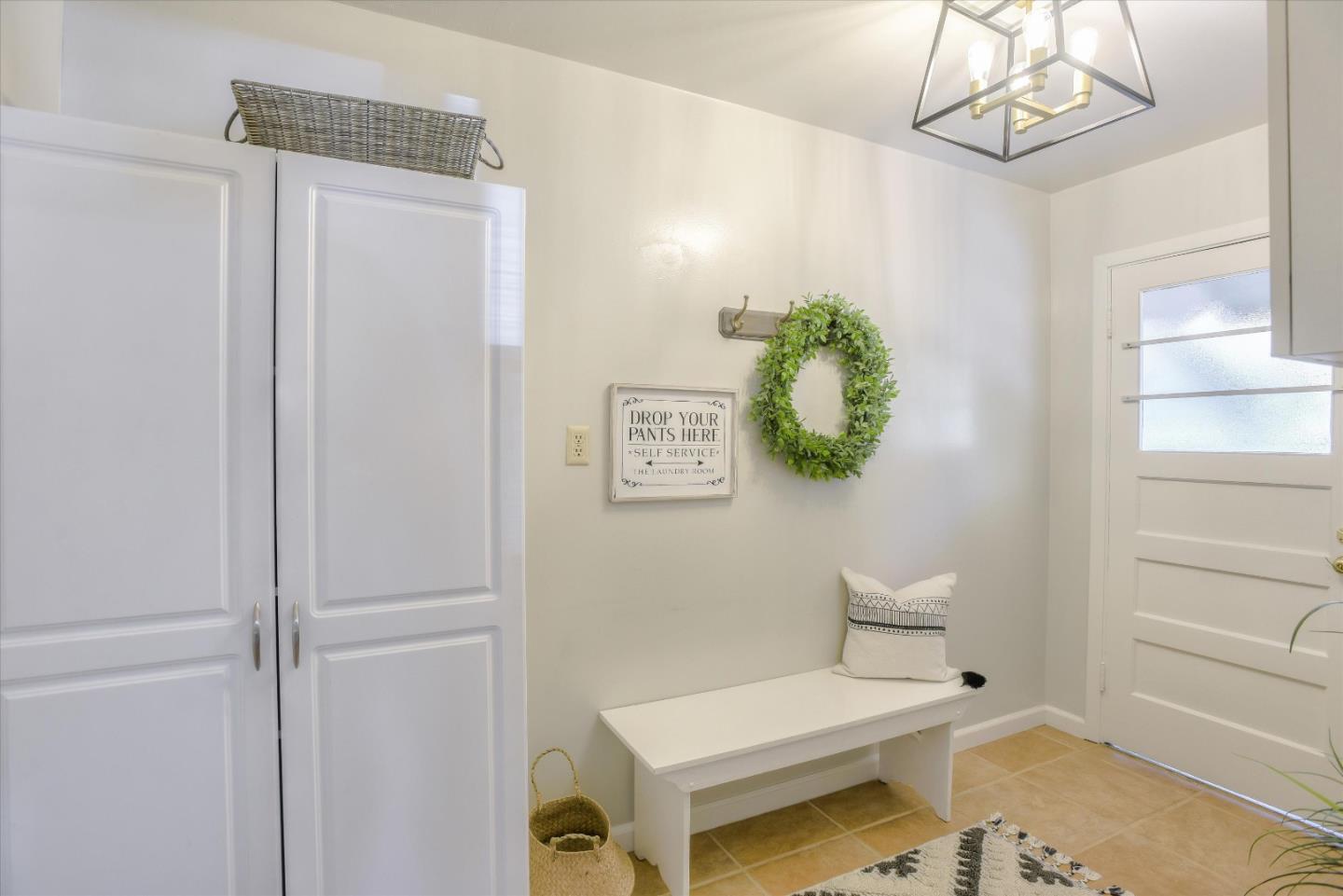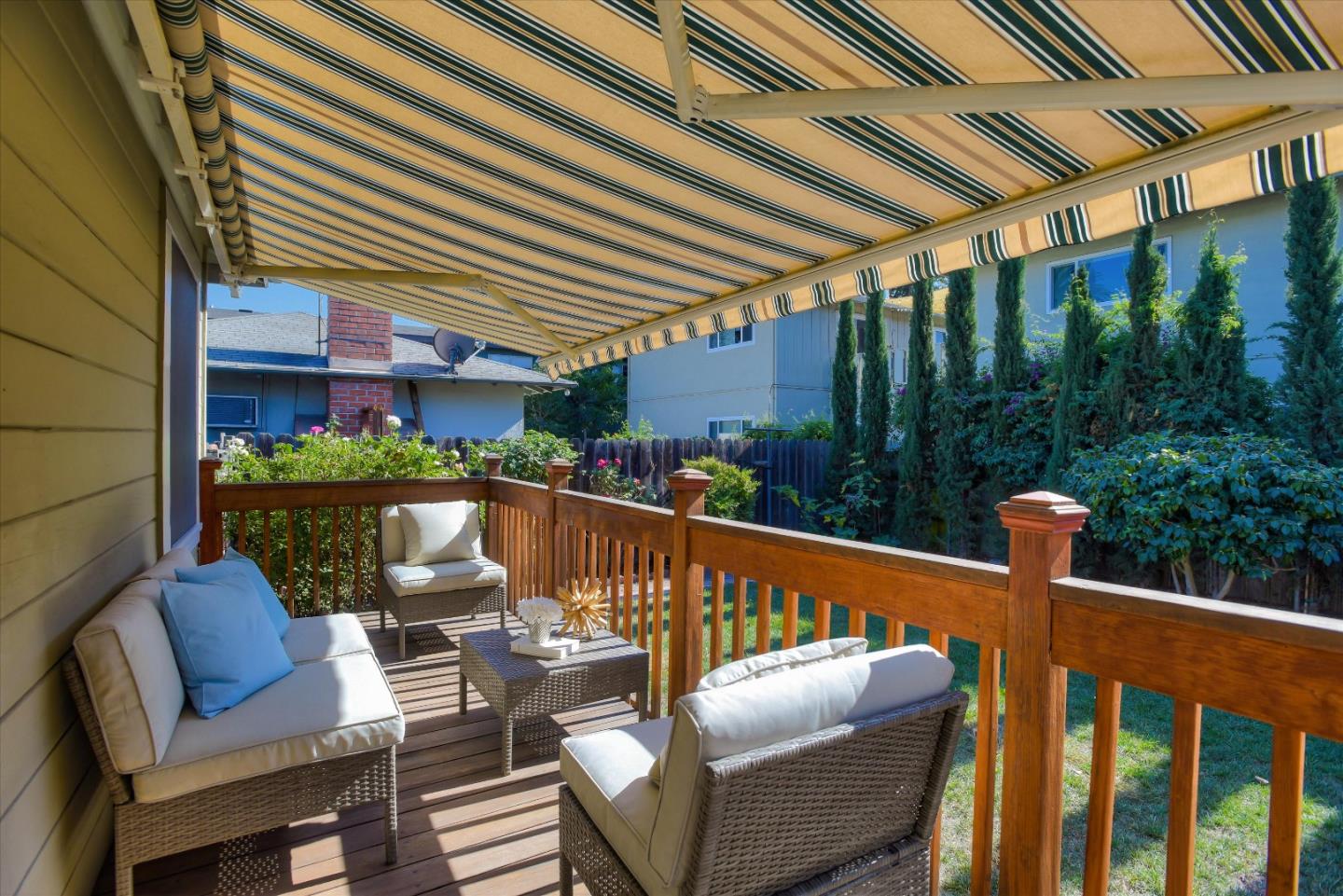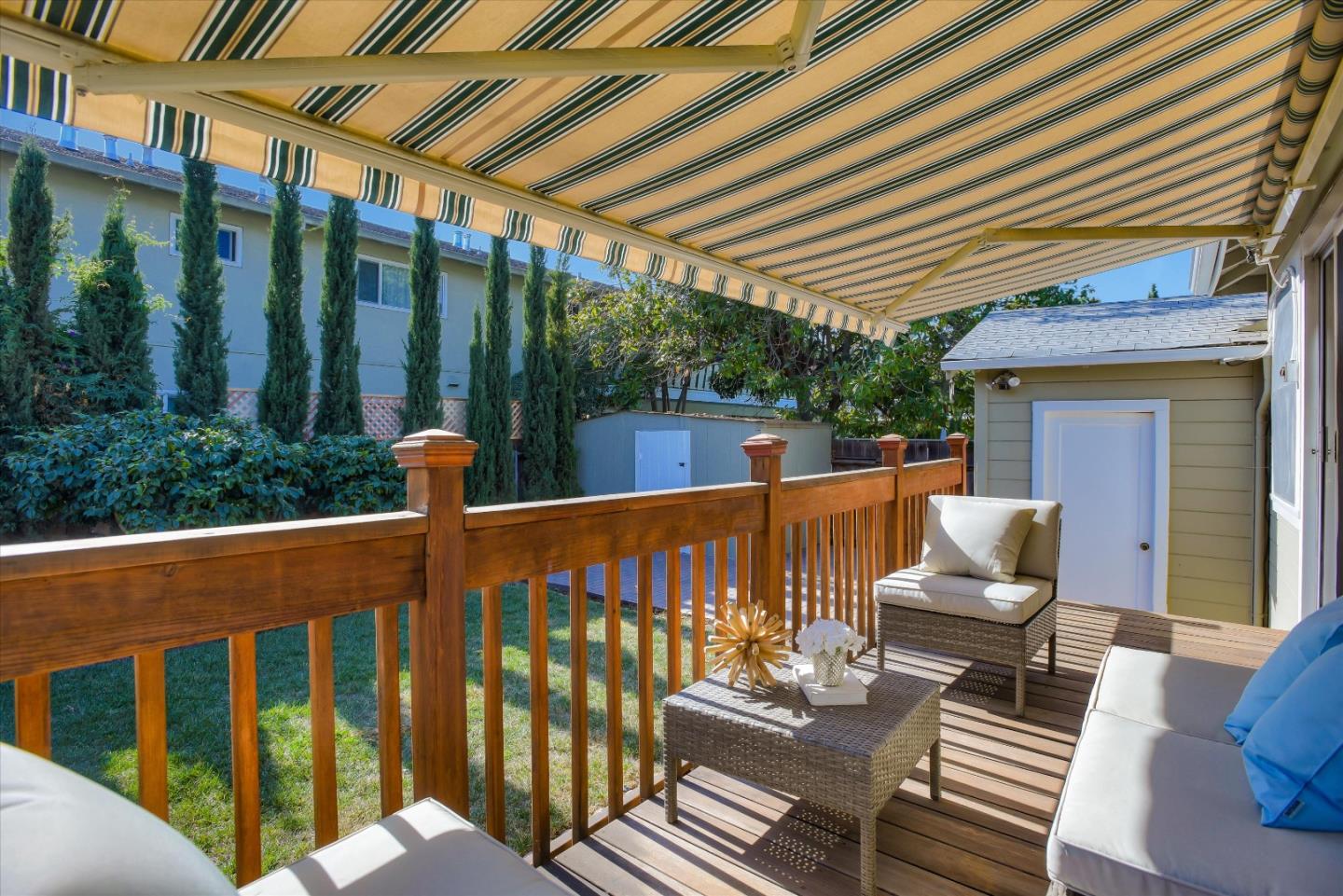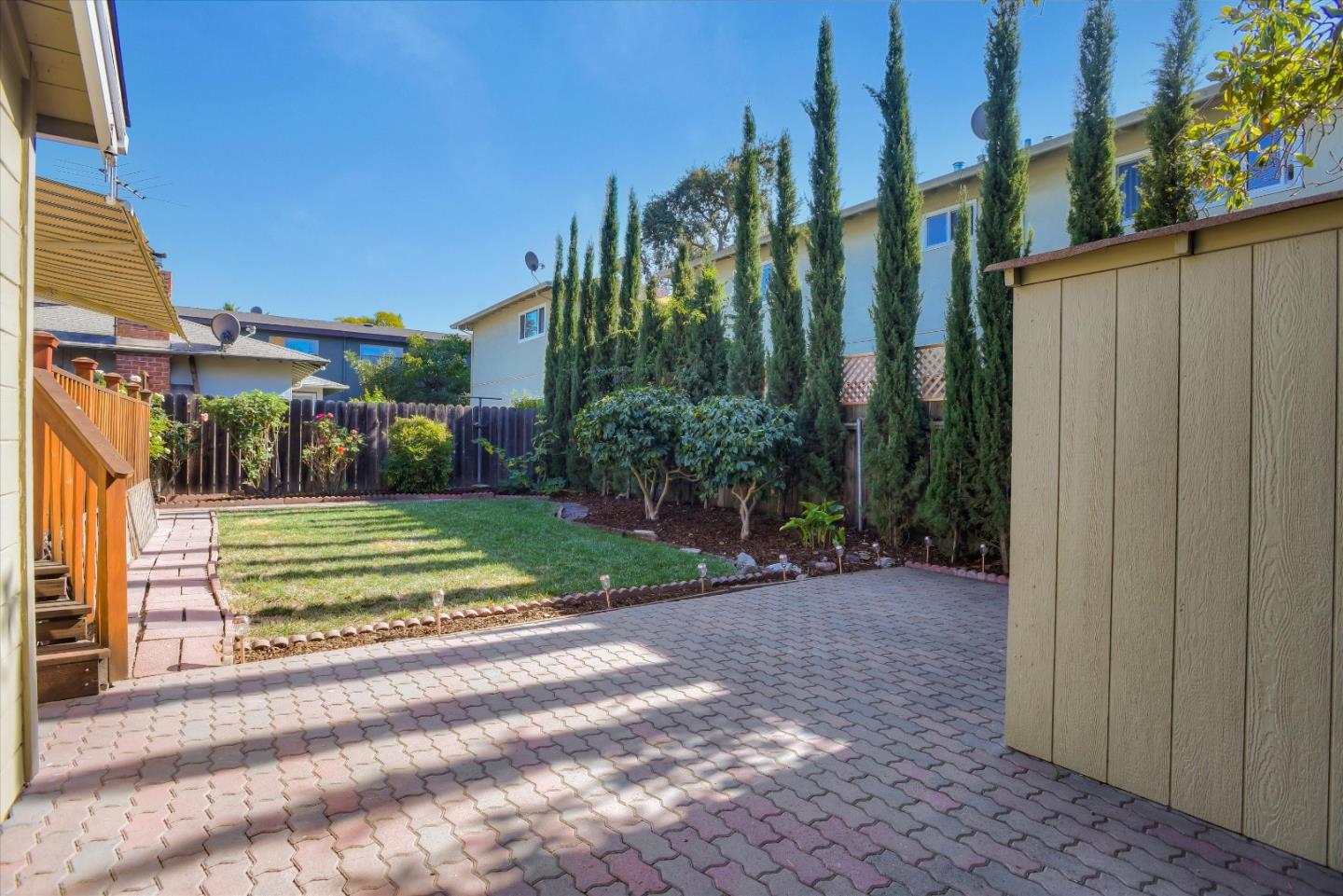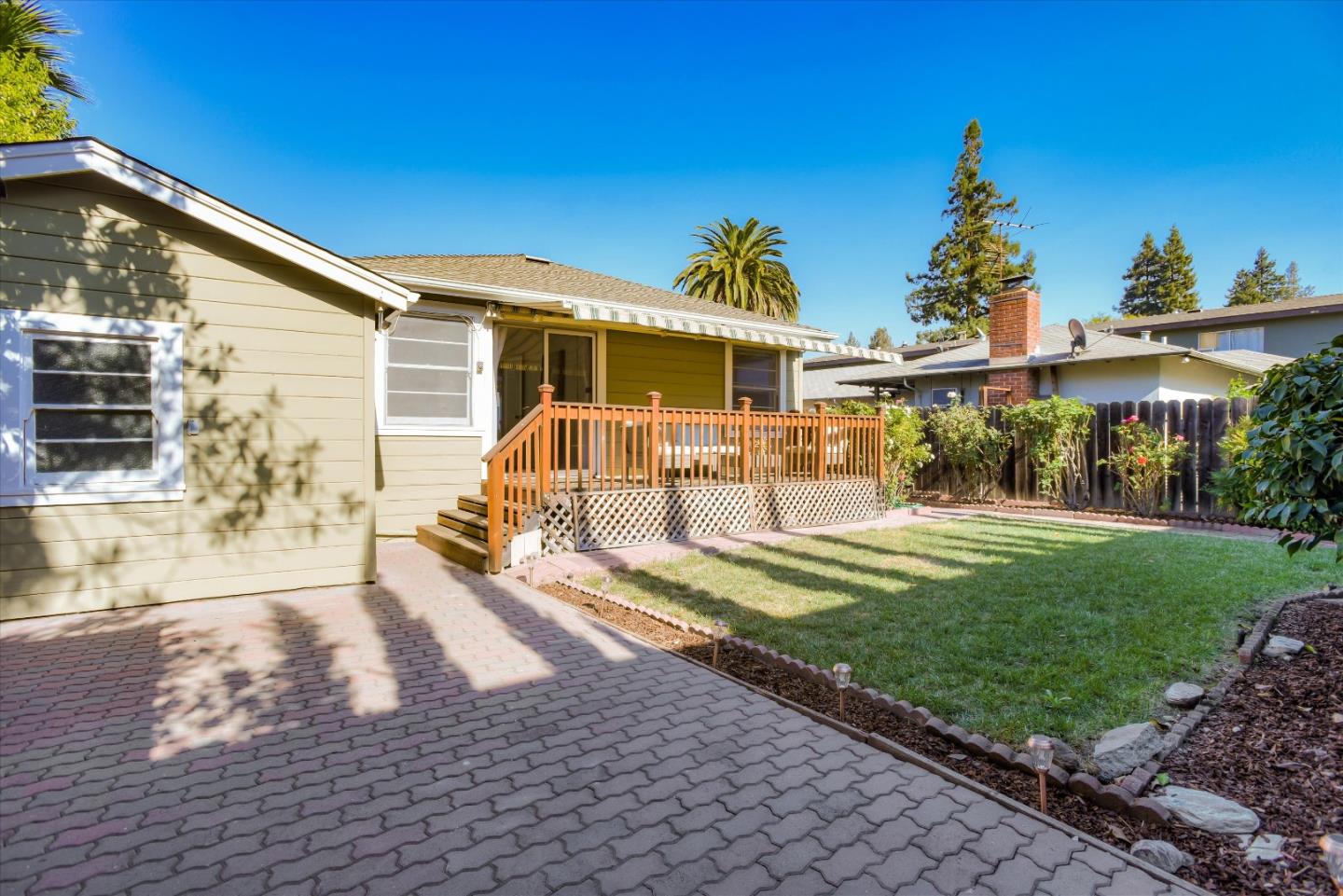 Details:
Lot Sq Feet:
6,050
Fireplaces:
1
HOA?
No
Bank Owned?
No
Status:
Active
Remarks:
Welcome to this 1941 Redwood City bungalow with 2 beds,1 bath & bonus room! with RV parking. The charming expansive front porch greets you with ideal space for a porch swing or to enjoy morning coffee. Walk into the open living room/ dining room filled with light. Original refinished hardwood floors, bonus room that can be used as a home office/den, or guest room. The cozy updated eat-in kitchen with granite countertops ushers into the laundry area with pantry. The updated bathroom is across the hall from the two bright bedrooms with extra large closets. A sliding glass doors lead out to the oversized back deck with retractable awning. This home features multiple areas fenced and gated side yard that can be converted into a garden, A great home to start a family and zoned R-2 could be convert into an income property. Conveniently located across the street from Palm Park & YMCA. Walking distance to public transportation, restaurants, coffee shops and more. Close to HWY 101 & 280.
There are currently no open houses for this property. Please contact
Mary Abolmoluki
to schedule an appointment.