<![CDATA[ var dwellicious_data = { "address": "3701 Lindero Drive ", "city": "PALO ALTO", "state": "CA", "zip": "94306", "zip4": "", "area": "", "subdivision": "", "county": "", "price": "2199000", "beds": "3", "baths": "1", "sqft": "1404", "lotsize": "8475", "yearbuilt": "1952-01-01", "proptype": "Residential", "mlsnum": "ML81804113", "active": false, "remarks": "This newly remodeled Eichler home is the embodiment of both comfort and sophisticated California living. The perfect home for a family who would enjoy an open-concept living with clean lines and floor to ceiling windows, a Palo Alto architectural gem. The approximately 8,000 sqft lot offers a spacious yard with a serene Japanese style garden, raised gardening beds, and seating areas where you can escape the heat under towering decades-old trees. The patio is accessible by sliding doors and provides a luxurious setting for indoor/outdoor living. The renovated large galley kitchen is a fusion of contemporary style and Joseph Eichler's unique Mid-Century design. It was designed by NiViYa Kitchen & Bath, has quartz countertops, an expansive island and beautifully crafted cabinets. The kitchen is flooded with sunlight, features stainless steel appliances and a pantry that provides more storage space. The generous bonus room can serve as an office or easily be transformed to fit your needs!", "photos": [ { "displayorder": 0, "url": "https://mlslmedia.azureedge.net/property/MLSL/81804113/3e33ac2b6e1441e3b0ba2ecda33e60d5/2/1", "caption": "" }, "displayorder": 1, "url": "https://mlslmedia.azureedge.net/property/MLSL/81804113/3e33ac2b6e1441e3b0ba2ecda33e60d5/2/2", "caption": "" }, "displayorder": 2, "url": "https://mlslmedia.azureedge.net/property/MLSL/81804113/3e33ac2b6e1441e3b0ba2ecda33e60d5/2/3", "caption": "" }, "displayorder": 3, "url": "https://mlslmedia.azureedge.net/property/MLSL/81804113/3e33ac2b6e1441e3b0ba2ecda33e60d5/2/4", "caption": "" }, "displayorder": 4, "url": "https://mlslmedia.azureedge.net/property/MLSL/81804113/3e33ac2b6e1441e3b0ba2ecda33e60d5/2/5", "caption": "" }, "displayorder": 5, "url": "https://mlslmedia.azureedge.net/property/MLSL/81804113/3e33ac2b6e1441e3b0ba2ecda33e60d5/2/6", "caption": "" }, "displayorder": 6, "url": "https://mlslmedia.azureedge.net/property/MLSL/81804113/3e33ac2b6e1441e3b0ba2ecda33e60d5/2/7", "caption": "" }, "displayorder": 7, "url": "https://mlslmedia.azureedge.net/property/MLSL/81804113/3e33ac2b6e1441e3b0ba2ecda33e60d5/2/8", "caption": "" }, "displayorder": 8, "url": "https://mlslmedia.azureedge.net/property/MLSL/81804113/3e33ac2b6e1441e3b0ba2ecda33e60d5/2/9", "caption": "" }, "displayorder": 9, "url": "https://mlslmedia.azureedge.net/property/MLSL/81804113/3e33ac2b6e1441e3b0ba2ecda33e60d5/2/10", "caption": "" }, "displayorder": 10, "url": "https://mlslmedia.azureedge.net/property/MLSL/81804113/3e33ac2b6e1441e3b0ba2ecda33e60d5/2/11", "caption": "" }, "displayorder": 11, "url": "https://mlslmedia.azureedge.net/property/MLSL/81804113/3e33ac2b6e1441e3b0ba2ecda33e60d5/2/12", "caption": "" }, "displayorder": 12, "url": "https://mlslmedia.azureedge.net/property/MLSL/81804113/3e33ac2b6e1441e3b0ba2ecda33e60d5/2/13", "caption": "" }, "displayorder": 13, "url": "https://mlslmedia.azureedge.net/property/MLSL/81804113/3e33ac2b6e1441e3b0ba2ecda33e60d5/2/14", "caption": "" }, "displayorder": 14, "url": "https://mlslmedia.azureedge.net/property/MLSL/81804113/3e33ac2b6e1441e3b0ba2ecda33e60d5/2/15", "caption": "" }, "displayorder": 15, "url": "https://mlslmedia.azureedge.net/property/MLSL/81804113/3e33ac2b6e1441e3b0ba2ecda33e60d5/2/16", "caption": "" }, "displayorder": 16, "url": "https://mlslmedia.azureedge.net/property/MLSL/81804113/3e33ac2b6e1441e3b0ba2ecda33e60d5/2/17", "caption": "" }, "displayorder": 17, "url": "https://mlslmedia.azureedge.net/property/MLSL/81804113/3e33ac2b6e1441e3b0ba2ecda33e60d5/2/18", "caption": "" }, "displayorder": 18, "url": "https://mlslmedia.azureedge.net/property/MLSL/81804113/3e33ac2b6e1441e3b0ba2ecda33e60d5/2/19", "caption": "" }, "displayorder": 19, "url": "https://mlslmedia.azureedge.net/property/MLSL/81804113/3e33ac2b6e1441e3b0ba2ecda33e60d5/2/20", "caption": "" }, "displayorder": 20, "url": "https://mlslmedia.azureedge.net/property/MLSL/81804113/3e33ac2b6e1441e3b0ba2ecda33e60d5/2/21", "caption": "" }, "displayorder": 21, "url": "https://mlslmedia.azureedge.net/property/MLSL/81804113/3e33ac2b6e1441e3b0ba2ecda33e60d5/2/22", "caption": "" }, "displayorder": 22, "url": "https://mlslmedia.azureedge.net/property/MLSL/81804113/3e33ac2b6e1441e3b0ba2ecda33e60d5/2/23", "caption": "" }, "displayorder": 23, "url": "https://mlslmedia.azureedge.net/property/MLSL/81804113/3e33ac2b6e1441e3b0ba2ecda33e60d5/2/24", "caption": "" }, "displayorder": 24, "url": "https://mlslmedia.azureedge.net/property/MLSL/81804113/3e33ac2b6e1441e3b0ba2ecda33e60d5/2/25", "caption": "" }, "displayorder": 25, "url": "https://mlslmedia.azureedge.net/property/MLSL/81804113/3e33ac2b6e1441e3b0ba2ecda33e60d5/2/26", "caption": "" }, "displayorder": 26, "url": "https://mlslmedia.azureedge.net/property/MLSL/81804113/3e33ac2b6e1441e3b0ba2ecda33e60d5/2/27", "caption": "" }, "displayorder": 27, "url": "https://mlslmedia.azureedge.net/property/MLSL/81804113/3e33ac2b6e1441e3b0ba2ecda33e60d5/2/28", "caption": "" }, "displayorder": 28, "url": "https://mlslmedia.azureedge.net/property/MLSL/81804113/3e33ac2b6e1441e3b0ba2ecda33e60d5/2/29", "caption": "" }, "displayorder": 29, "url": "https://mlslmedia.azureedge.net/property/MLSL/81804113/3e33ac2b6e1441e3b0ba2ecda33e60d5/2/30", "caption": "" }, "displayorder": 30, "url": "https://mlslmedia.azureedge.net/property/MLSL/81804113/3e33ac2b6e1441e3b0ba2ecda33e60d5/2/31", "caption": "" }, "displayorder": 31, "url": "https://mlslmedia.azureedge.net/property/MLSL/81804113/3e33ac2b6e1441e3b0ba2ecda33e60d5/2/32", "caption": "" }, "displayorder": 32, "url": "https://mlslmedia.azureedge.net/property/MLSL/81804113/3e33ac2b6e1441e3b0ba2ecda33e60d5/2/33", "caption": "" }, "displayorder": 33, "url": "https://mlslmedia.azureedge.net/property/MLSL/81804113/3e33ac2b6e1441e3b0ba2ecda33e60d5/2/34", "caption": "" }, "displayorder": 34, "url": "https://mlslmedia.azureedge.net/property/MLSL/81804113/3e33ac2b6e1441e3b0ba2ecda33e60d5/2/35", "caption": "" }, "displayorder": 35, "url": "https://mlslmedia.azureedge.net/property/MLSL/81804113/3e33ac2b6e1441e3b0ba2ecda33e60d5/2/36", "caption": "" }, "displayorder": 36, "url": "https://mlslmedia.azureedge.net/property/MLSL/81804113/3e33ac2b6e1441e3b0ba2ecda33e60d5/2/37", "caption": "" }, "displayorder": 37, "url": "https://mlslmedia.azureedge.net/property/MLSL/81804113/3e33ac2b6e1441e3b0ba2ecda33e60d5/2/38", "caption": "" }, "displayorder": 38, "url": "https://mlslmedia.azureedge.net/property/MLSL/81804113/3e33ac2b6e1441e3b0ba2ecda33e60d5/2/39", "caption": "" } ], "agent": { "name": "Emily Gore", "phone": "650-690-5656", "email": "egproperties@goreemily.com" }, "broker": { "name": "Compass", "phone": "", "email": "" } }; ]]>
3701 Lindero Drive
PALO ALTO, CA 94306

Click here for map
Residential Home
$2,199,000
1,404 Sq Feet
3 Bedrooms
1 Bathroom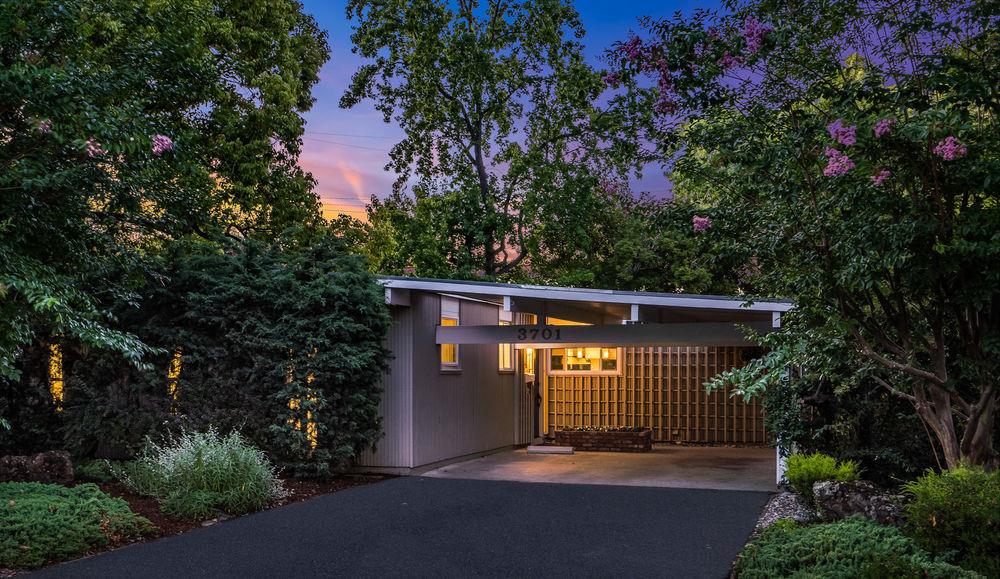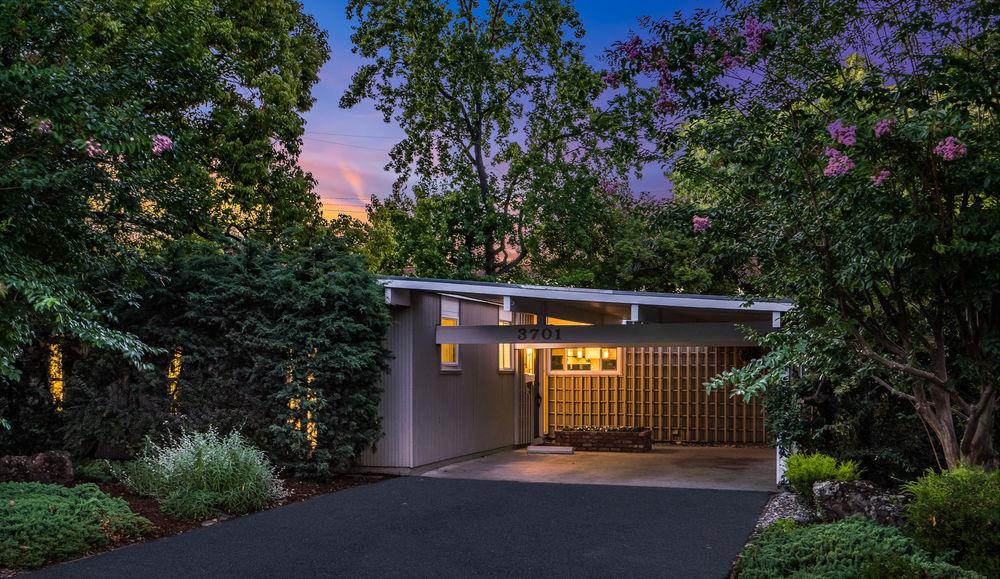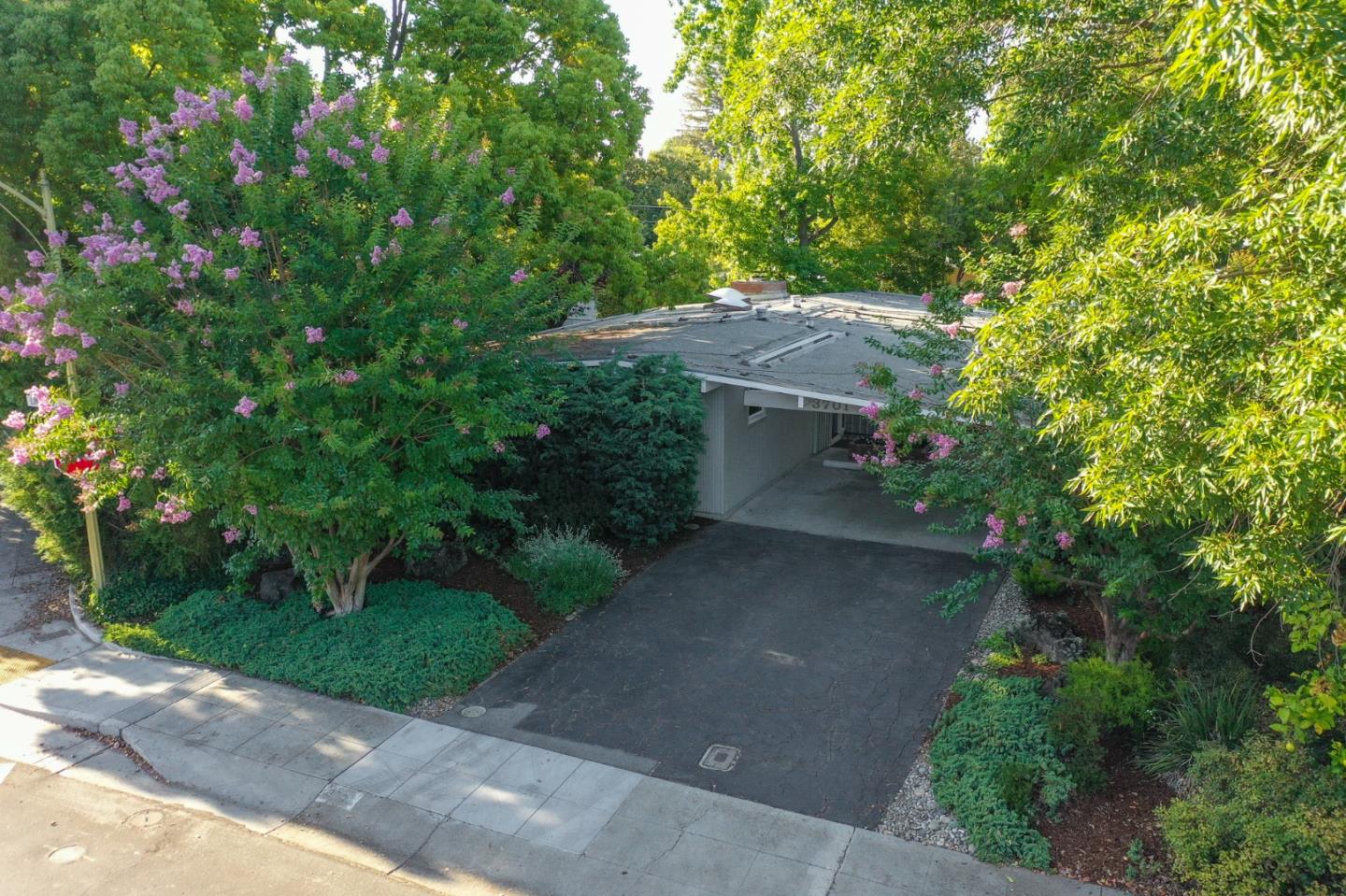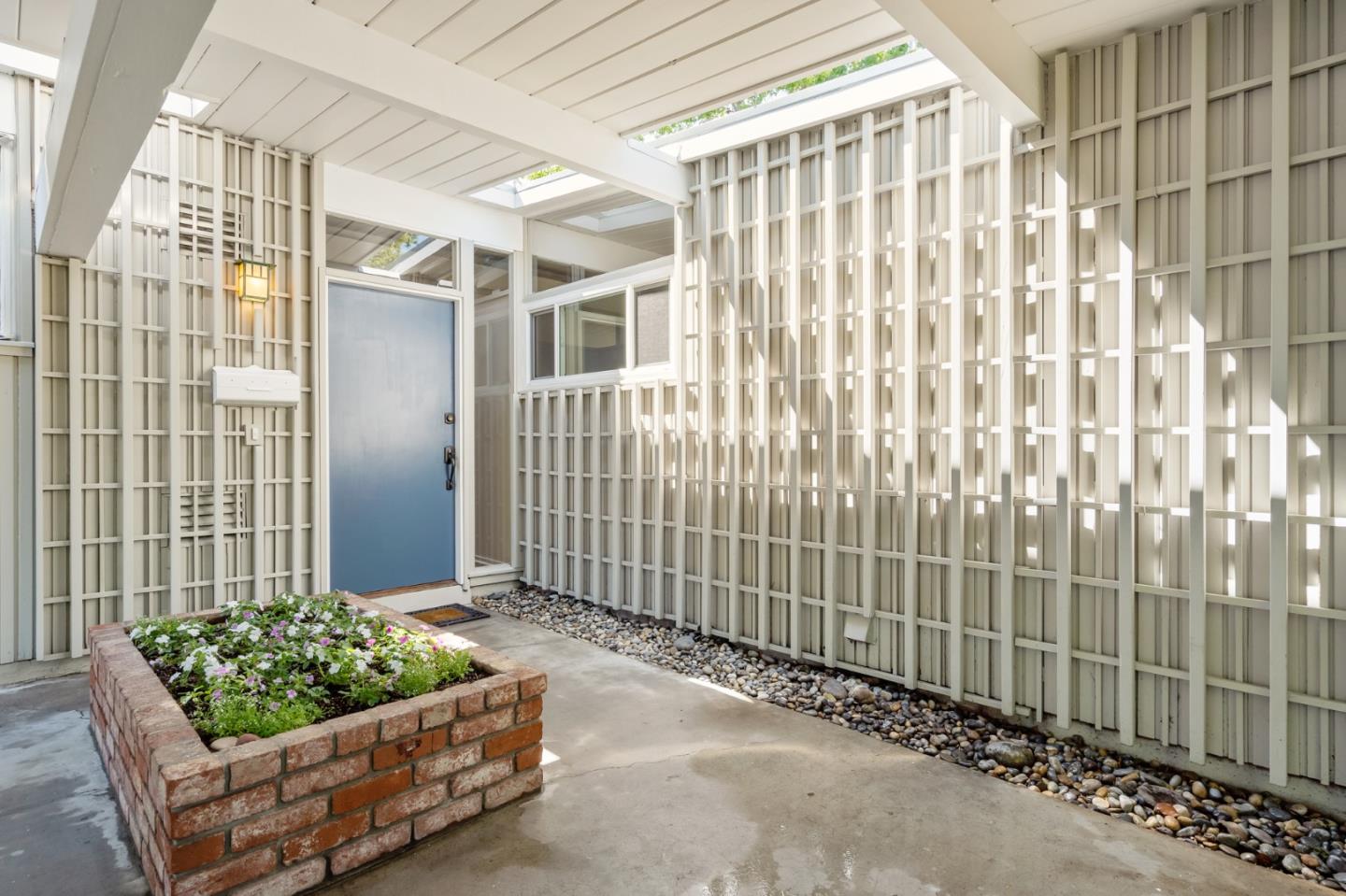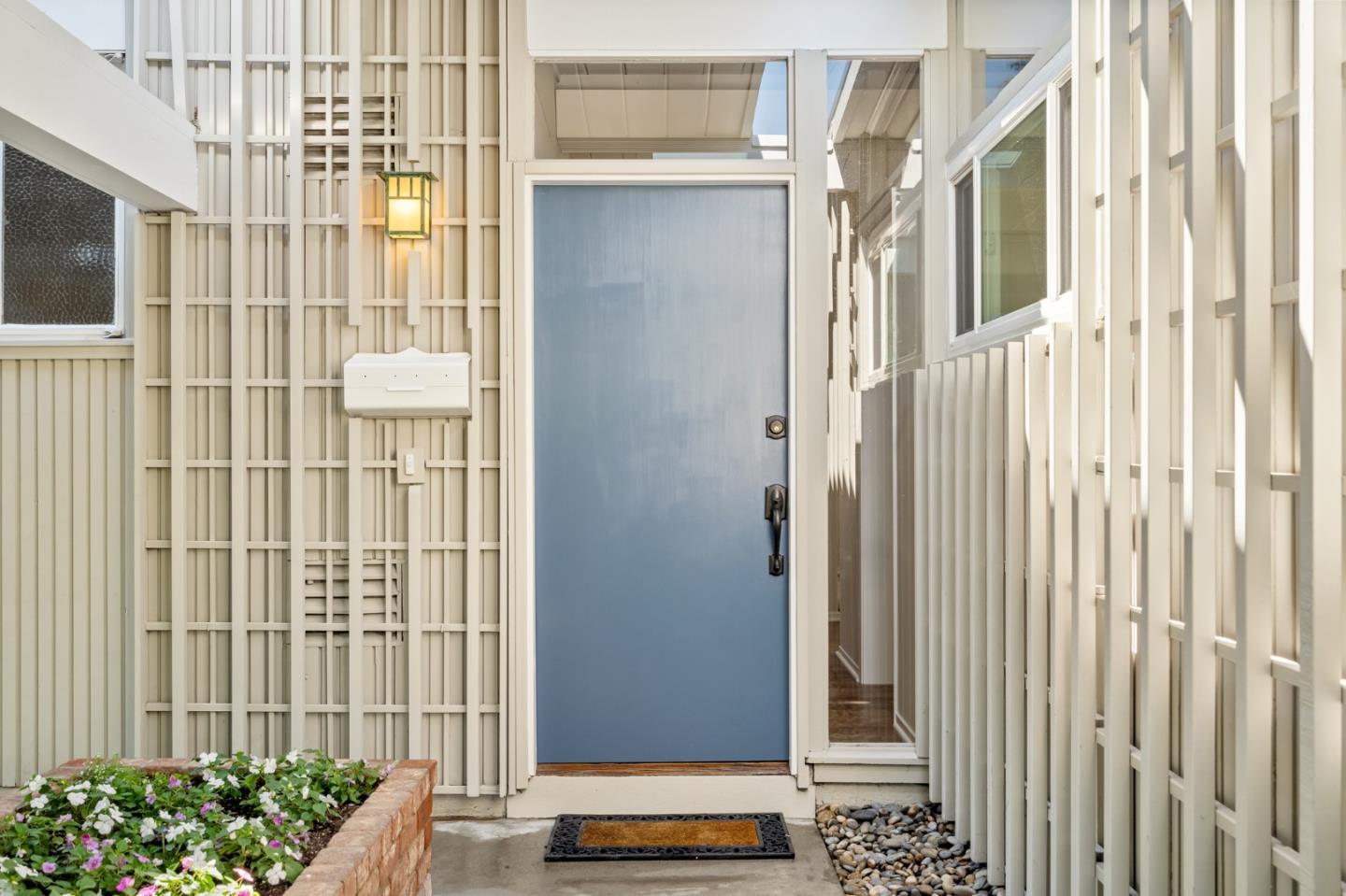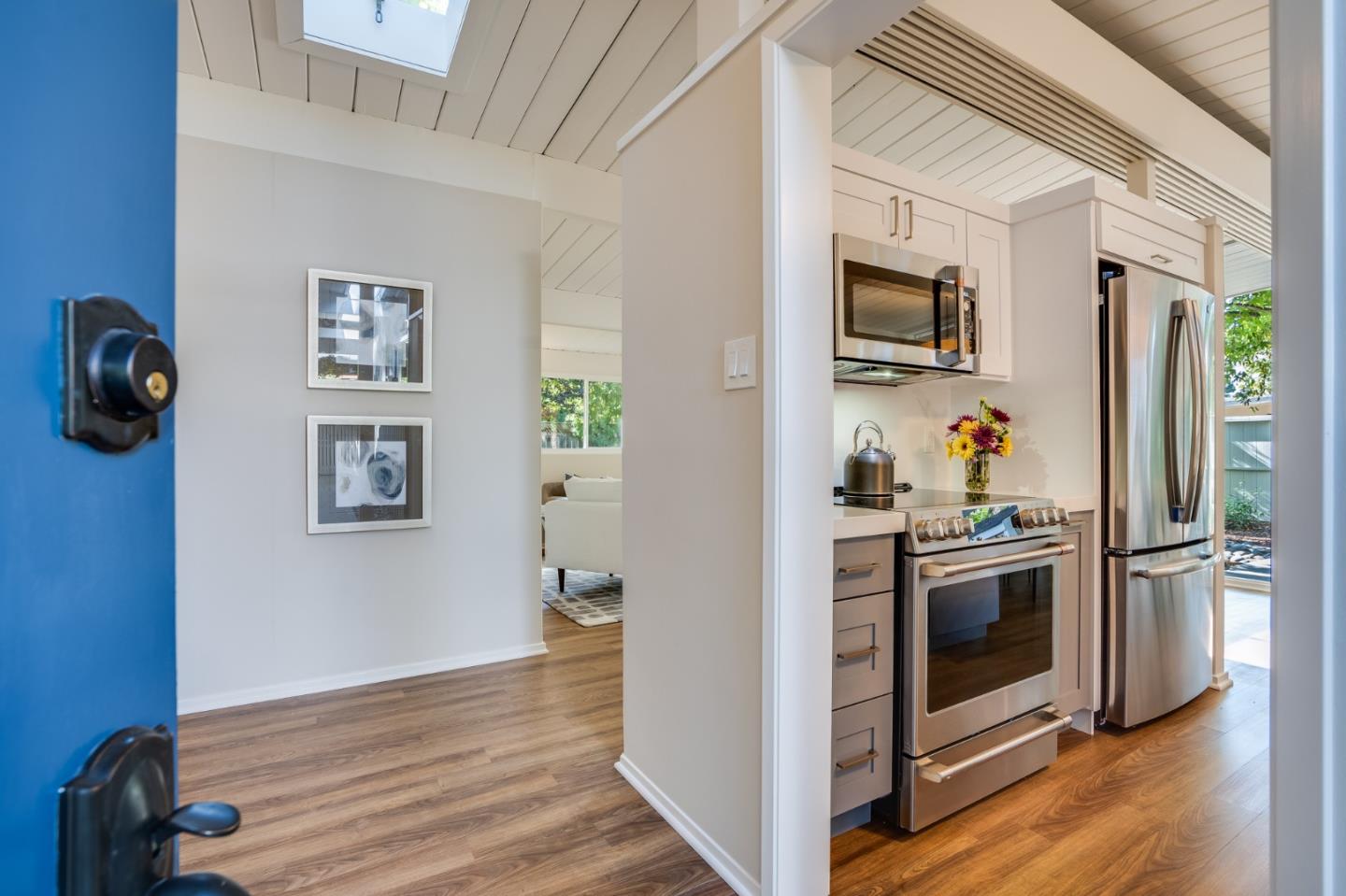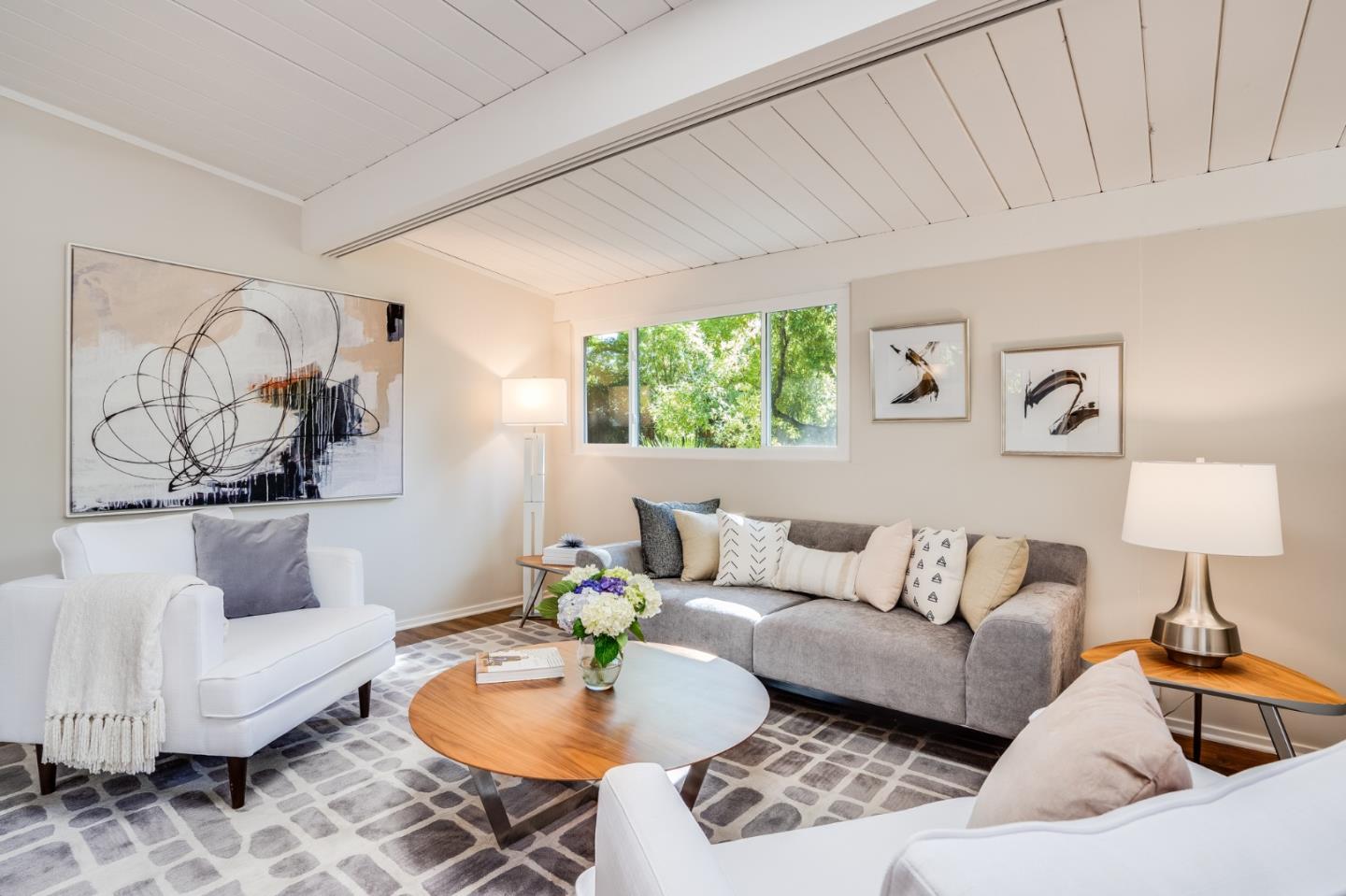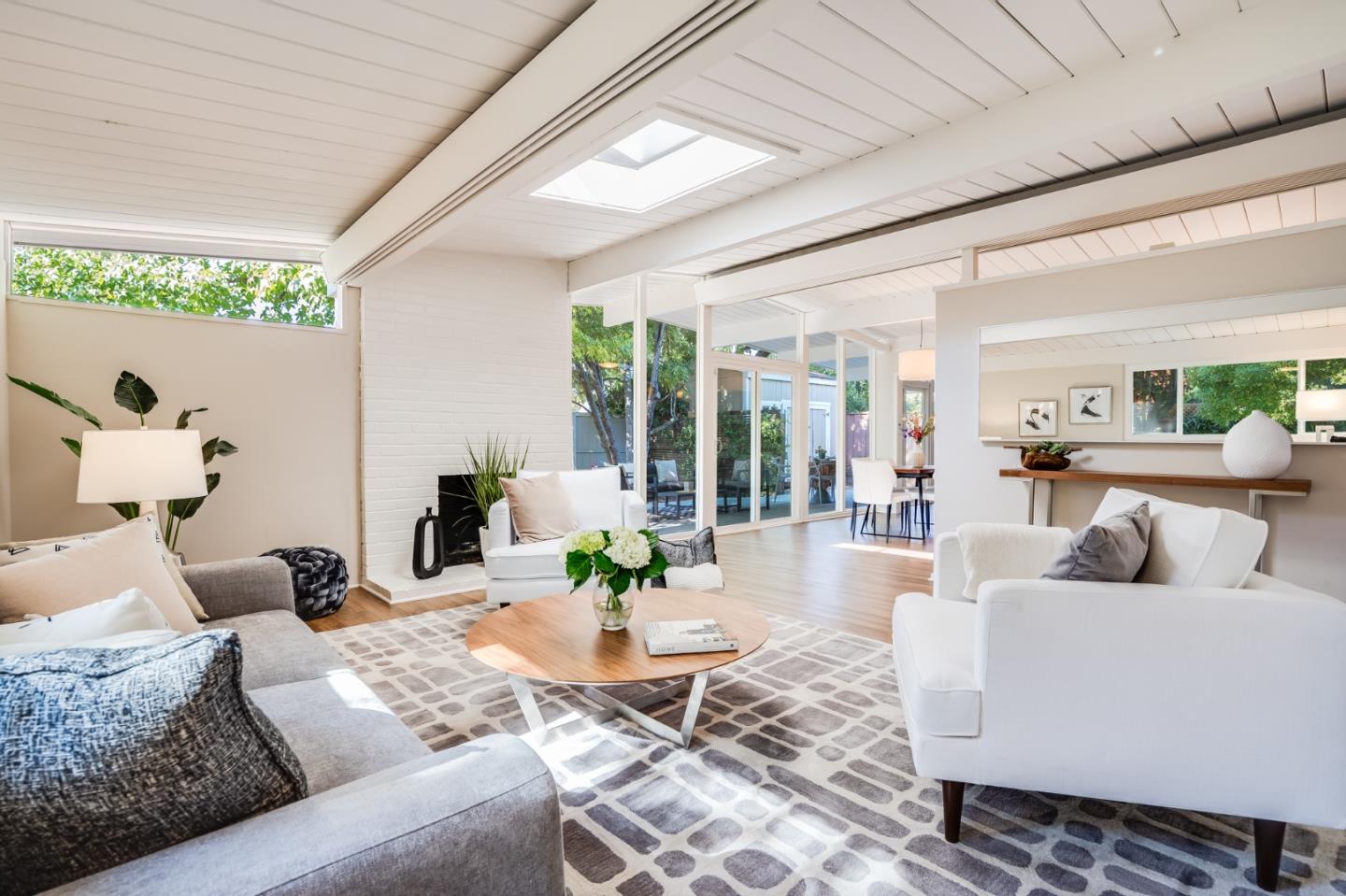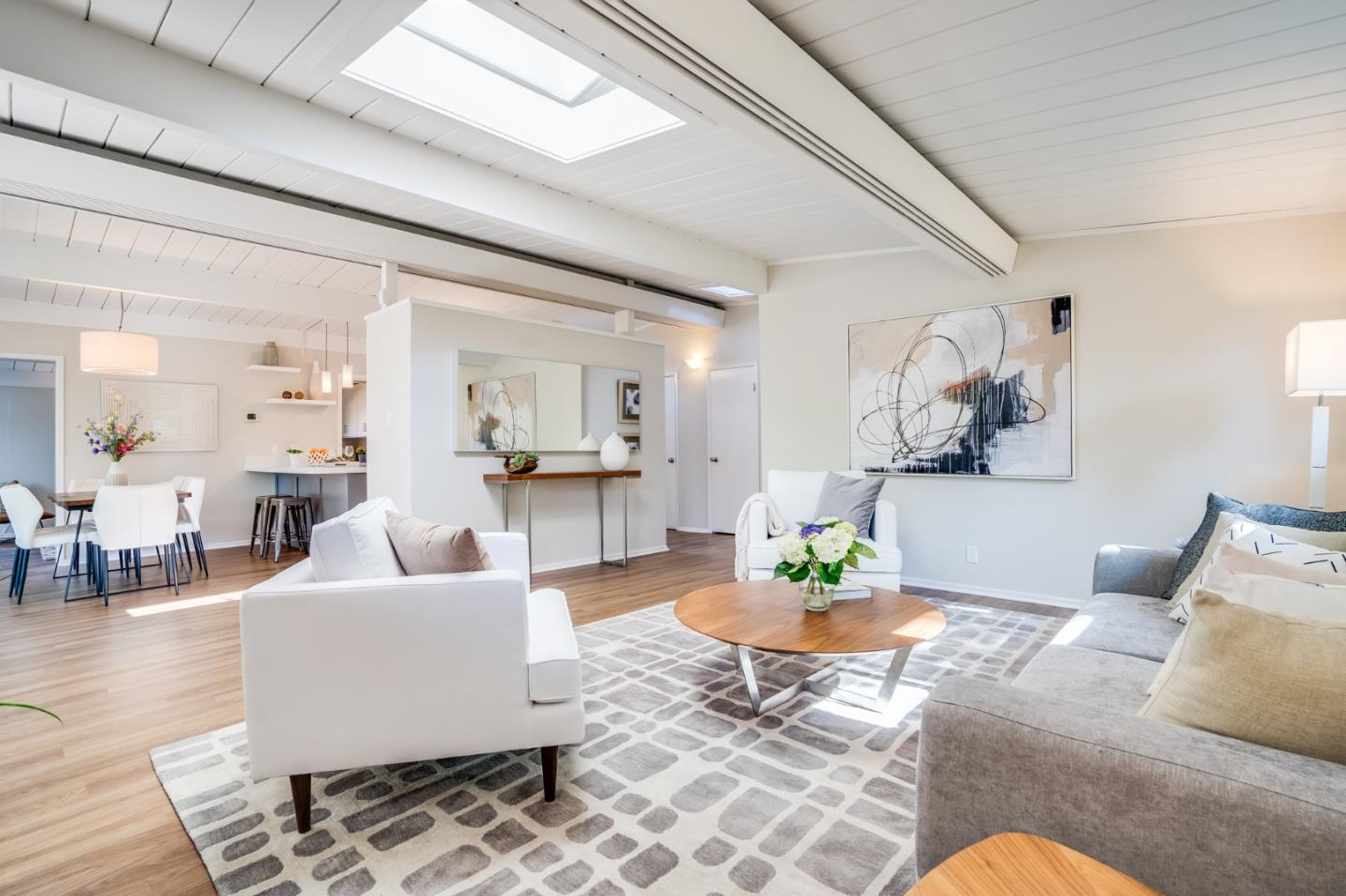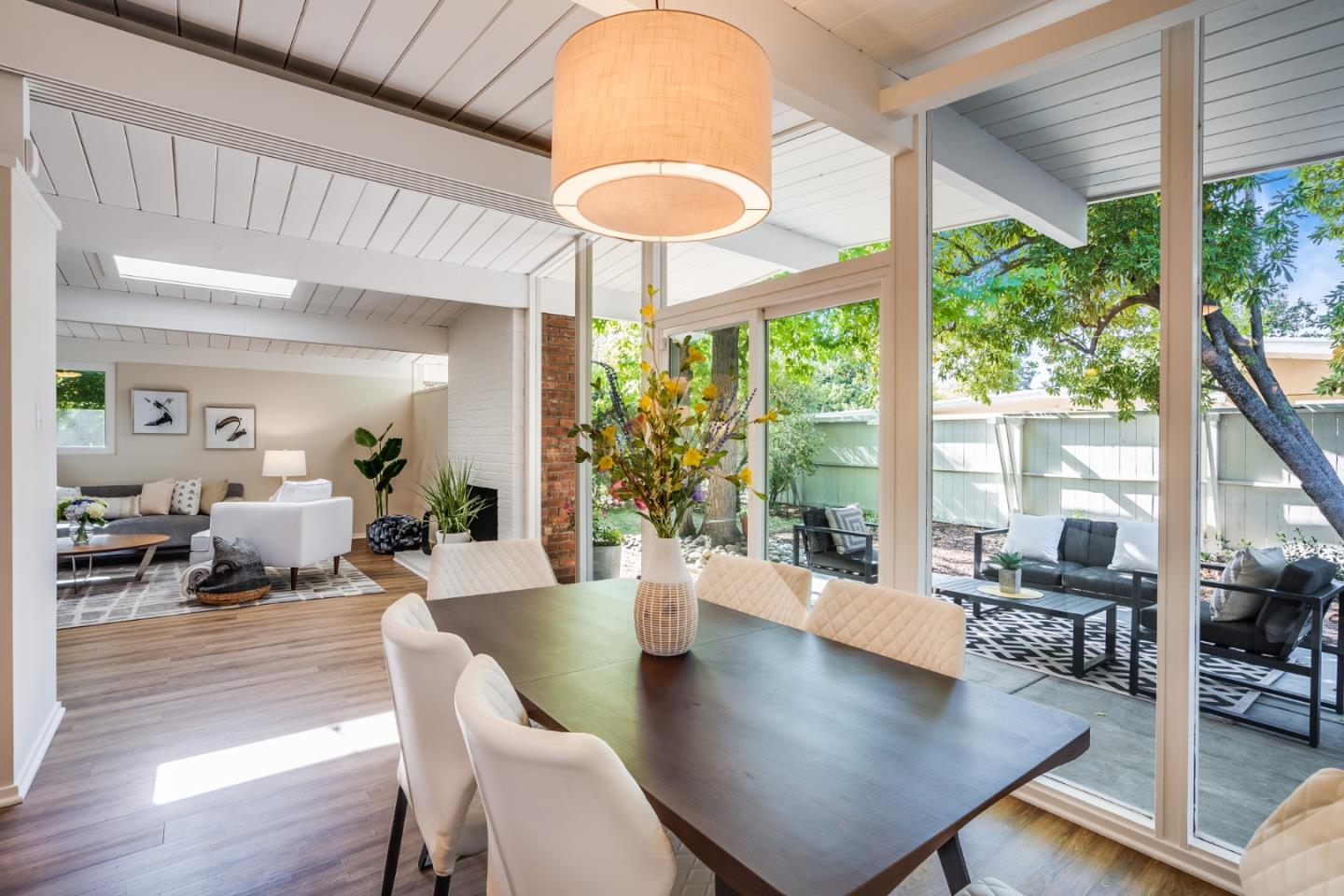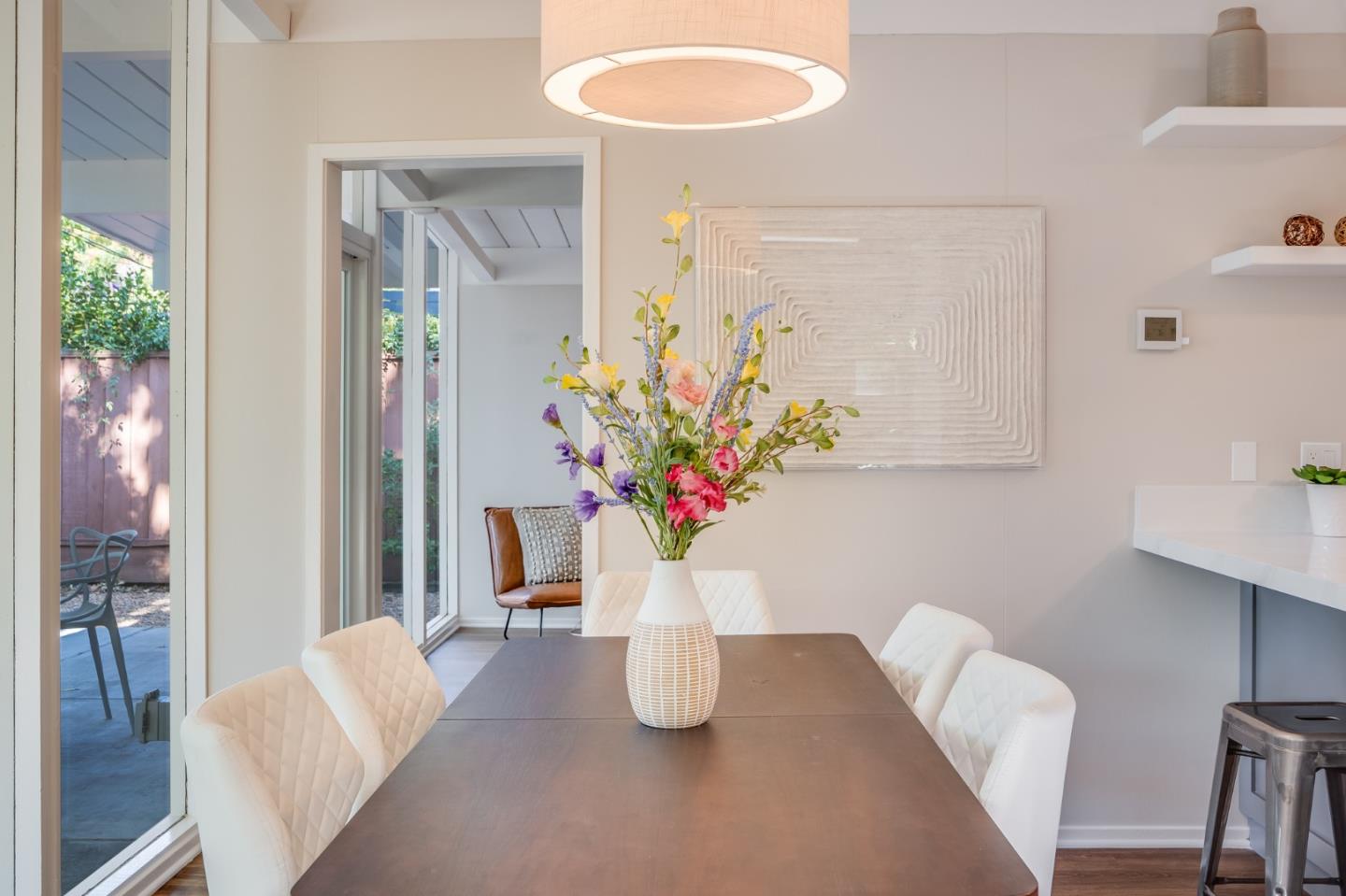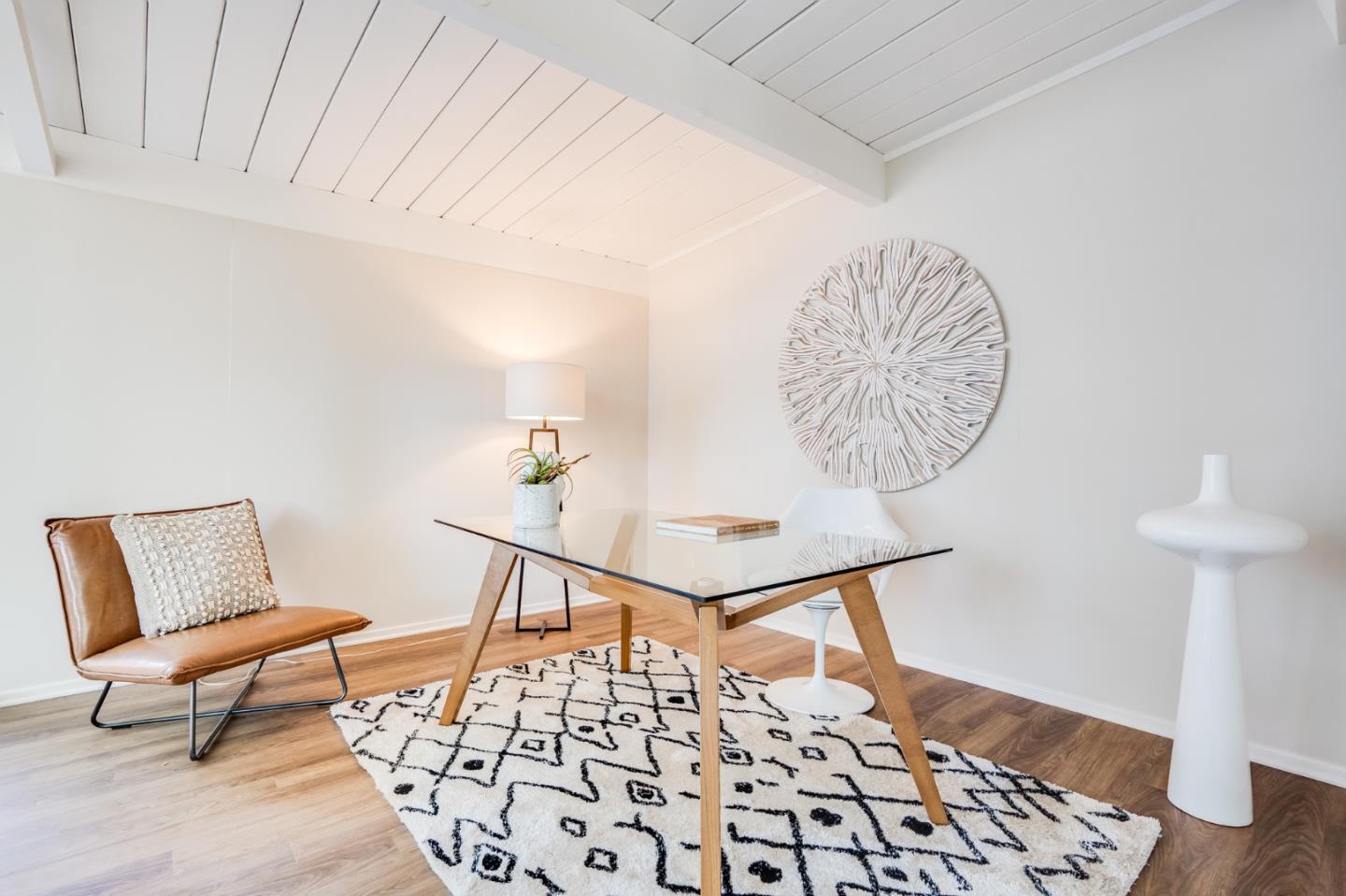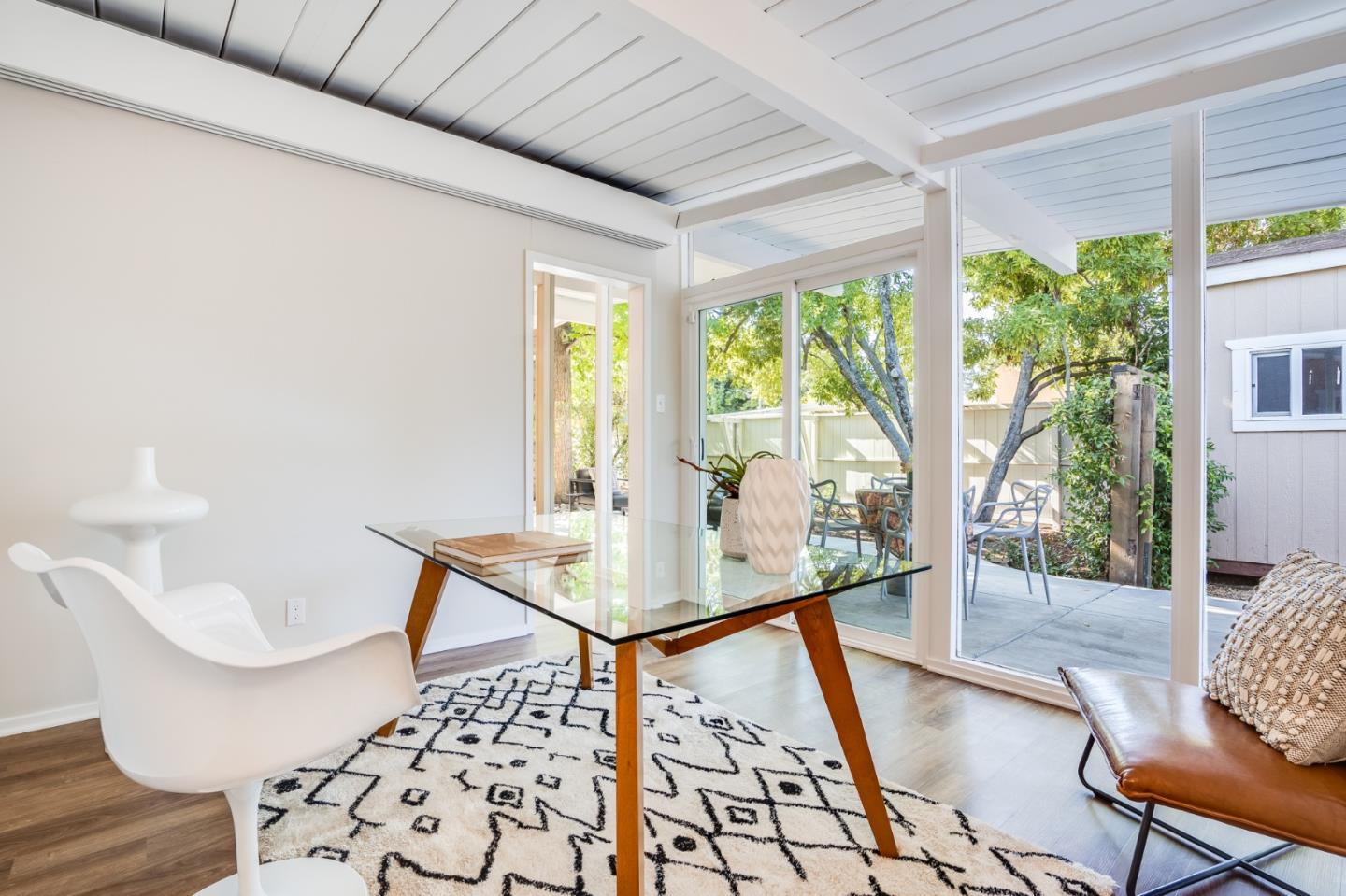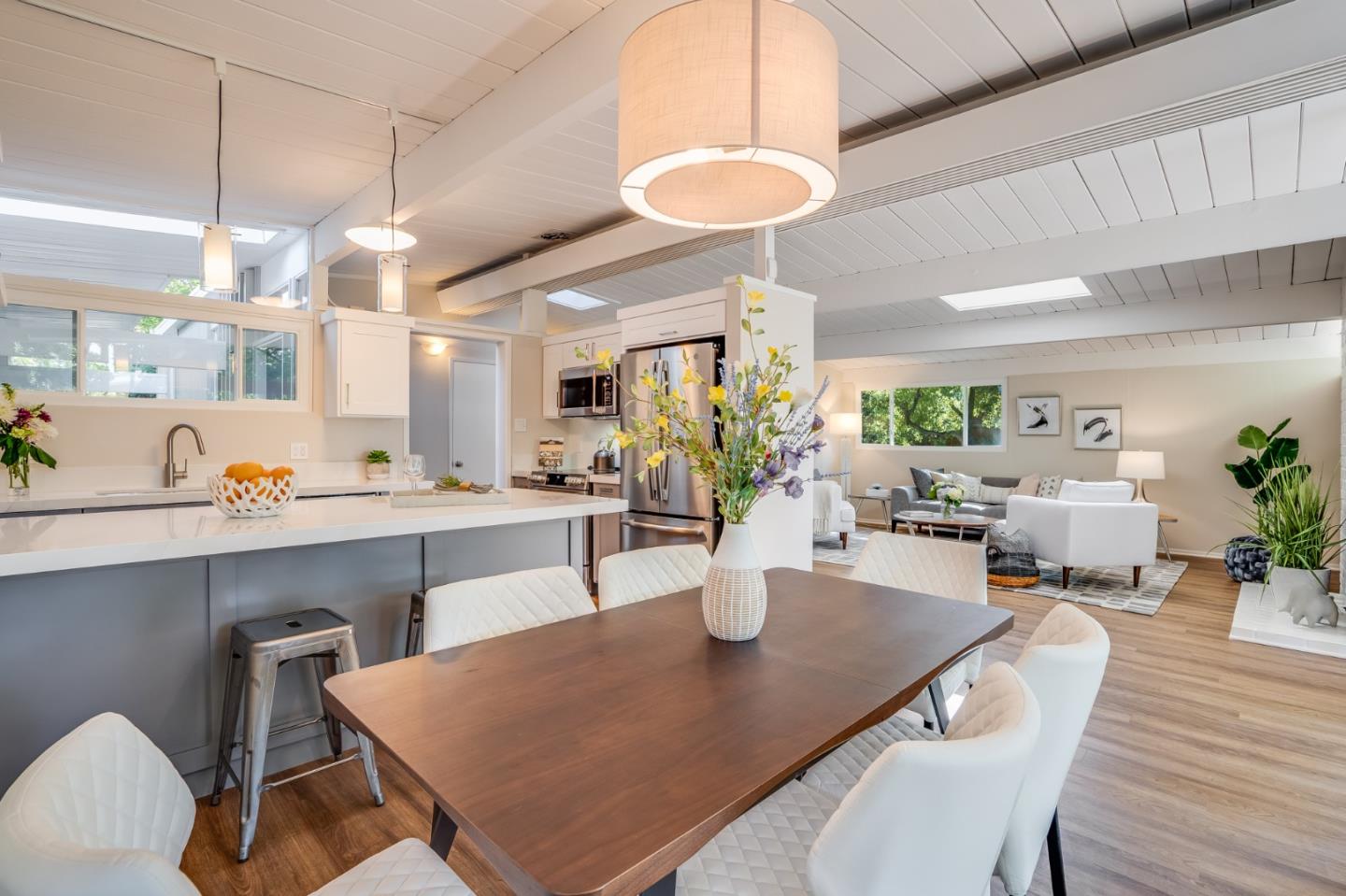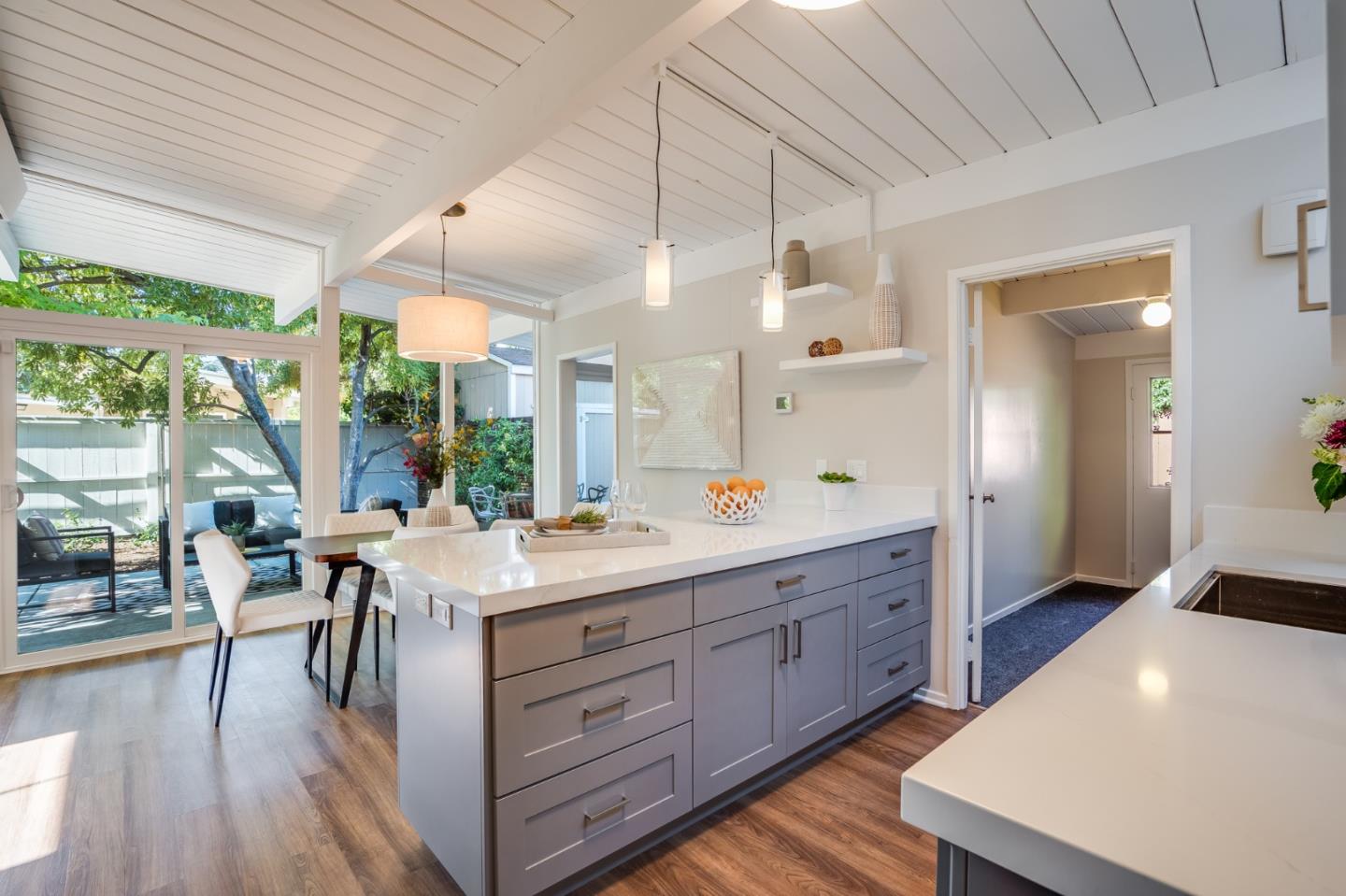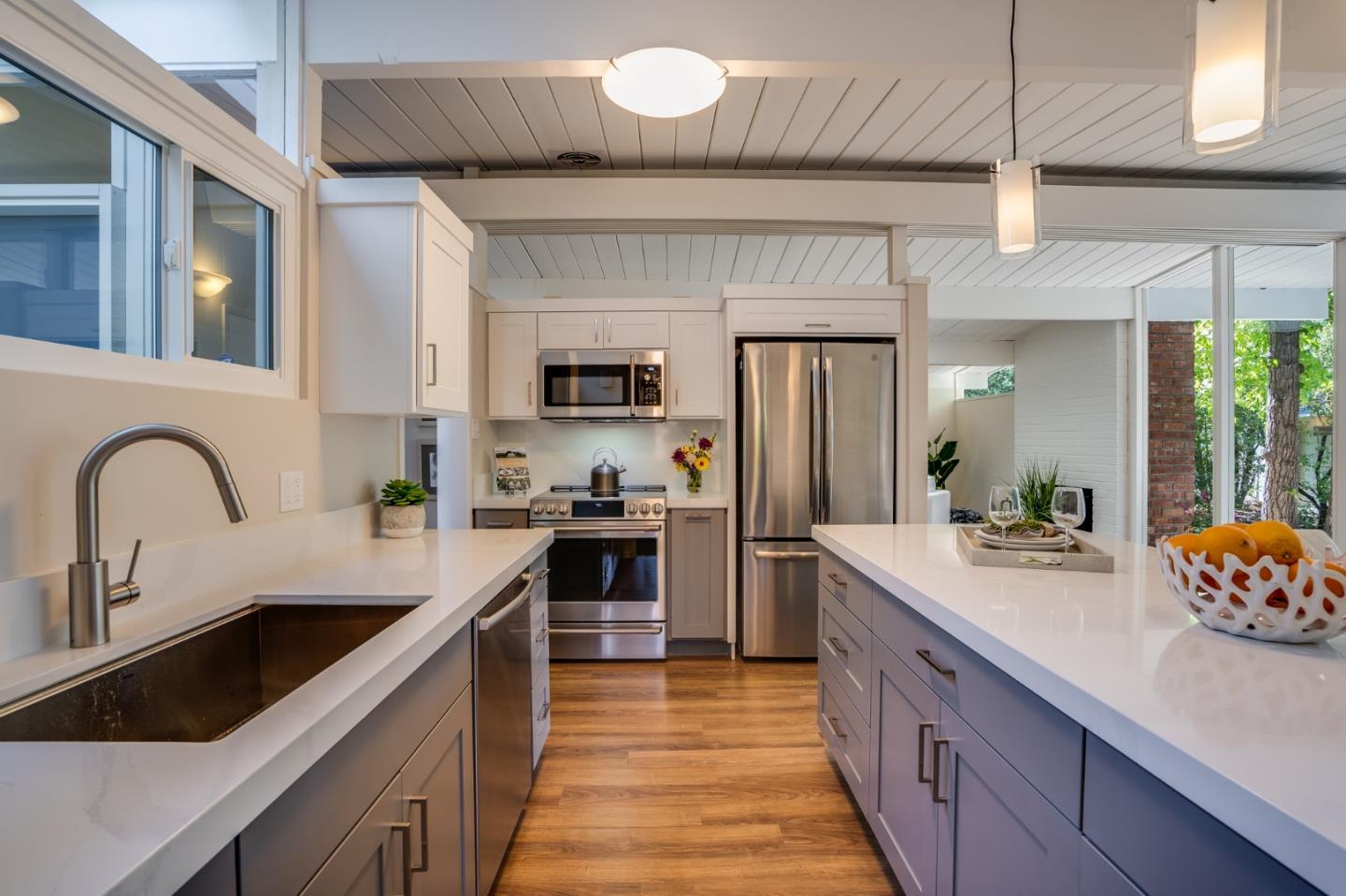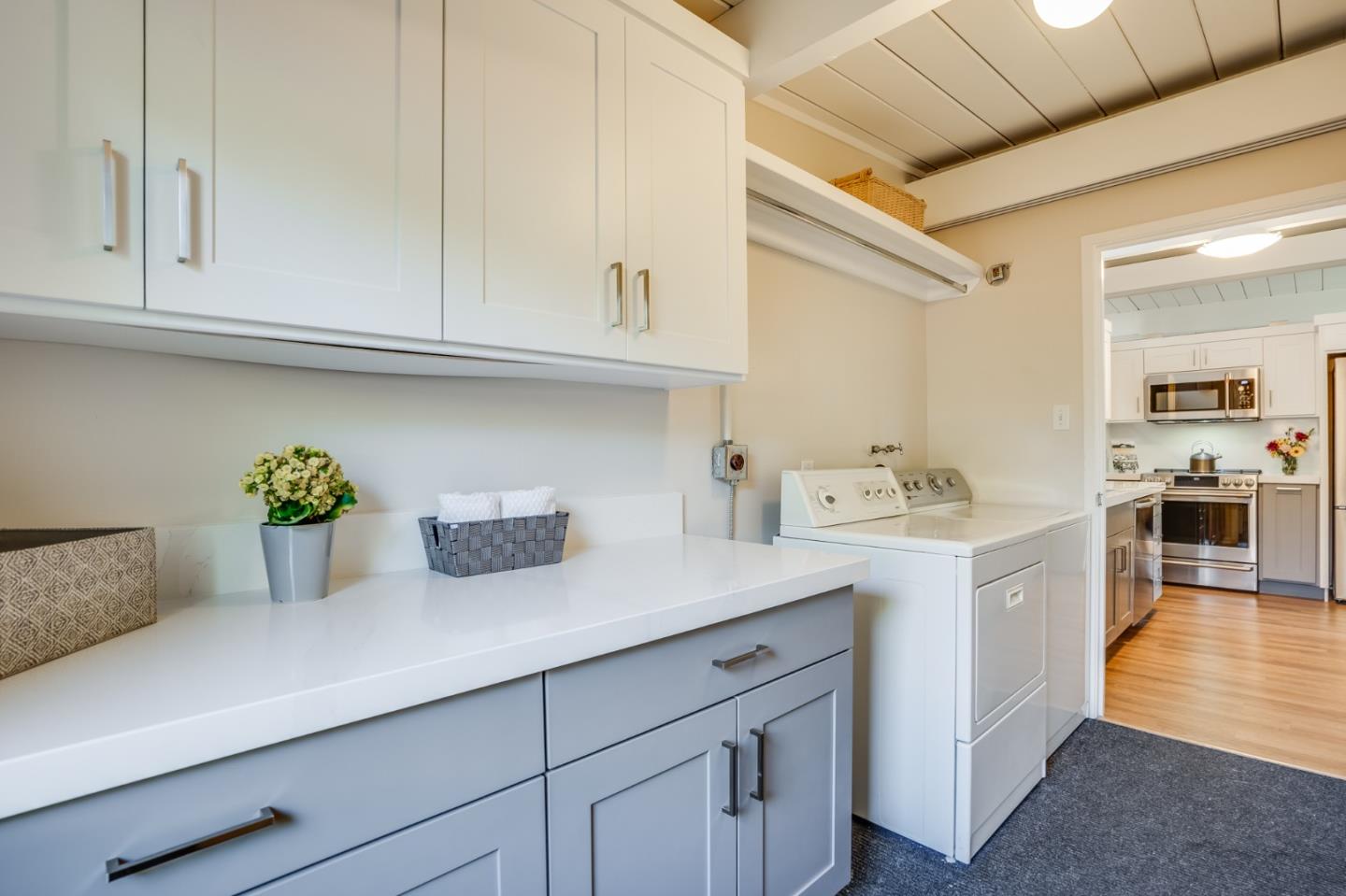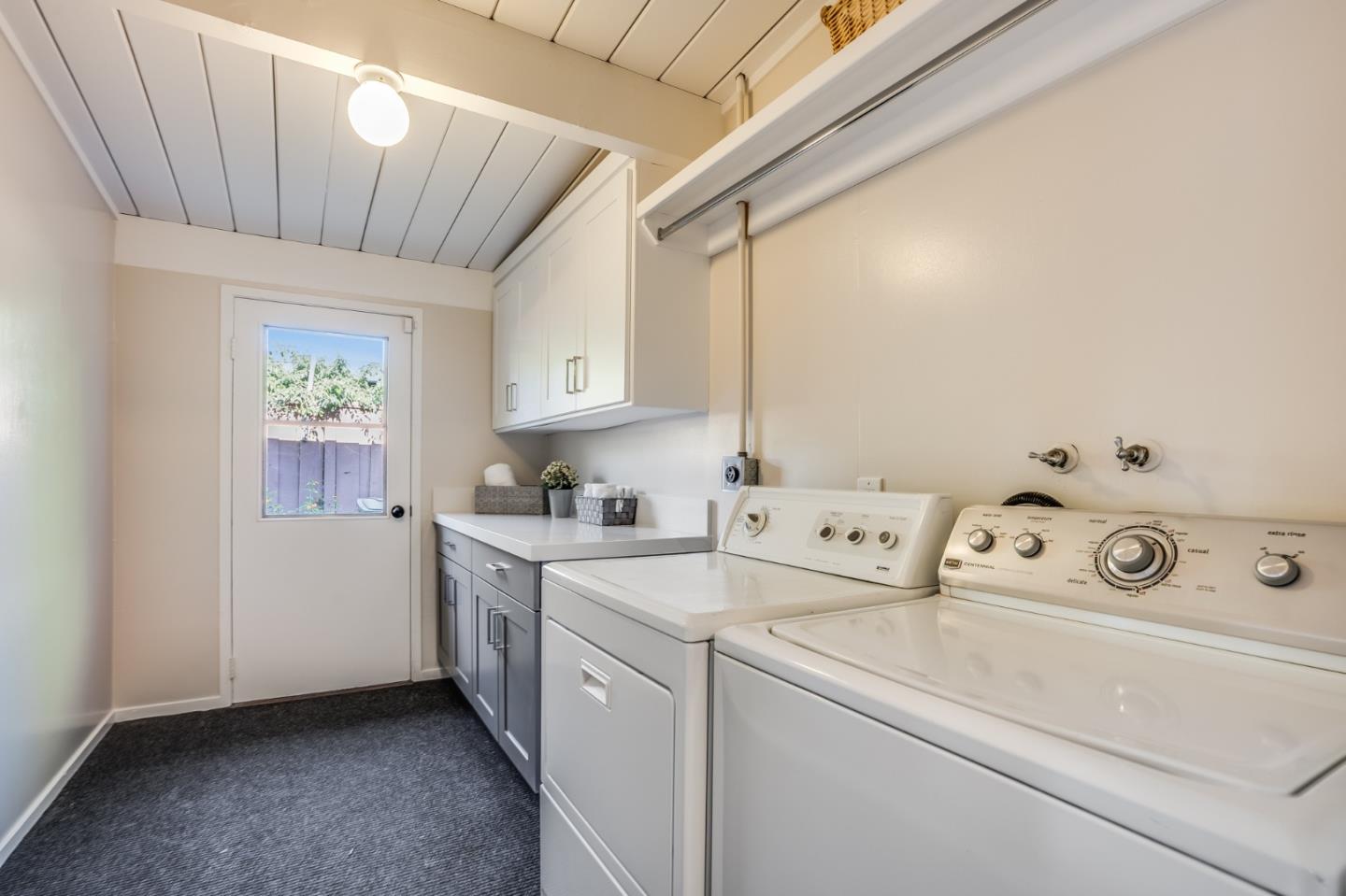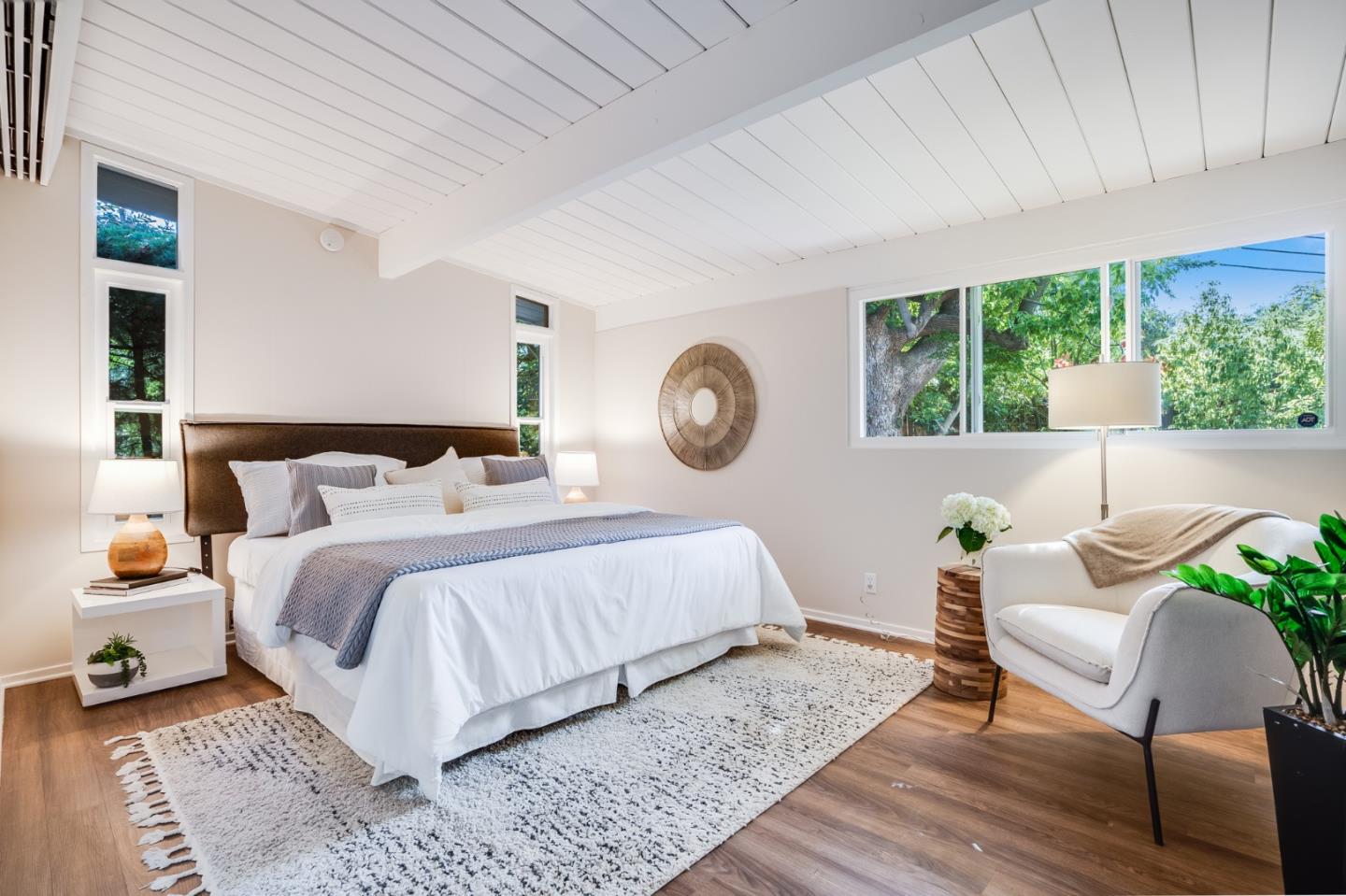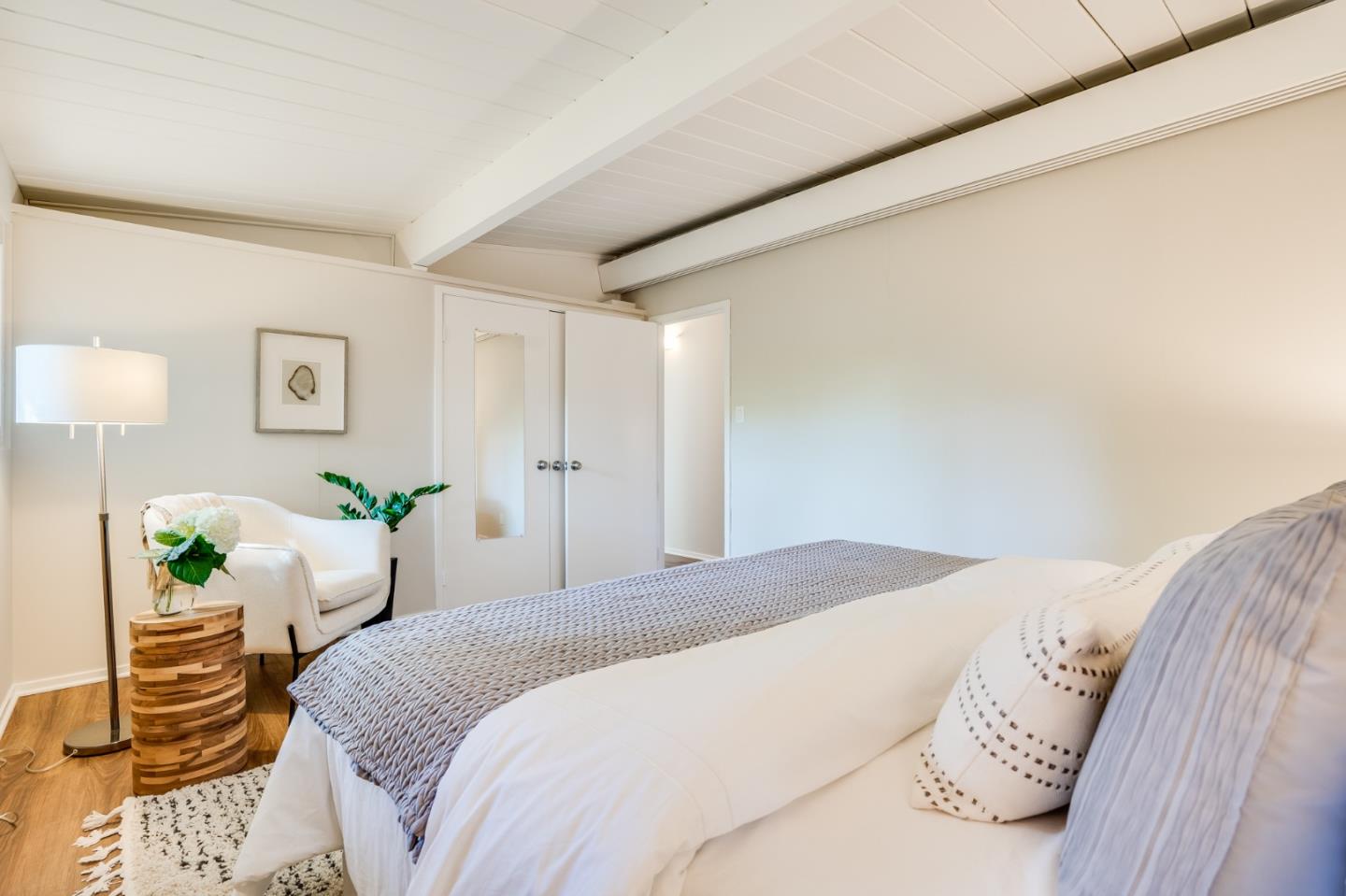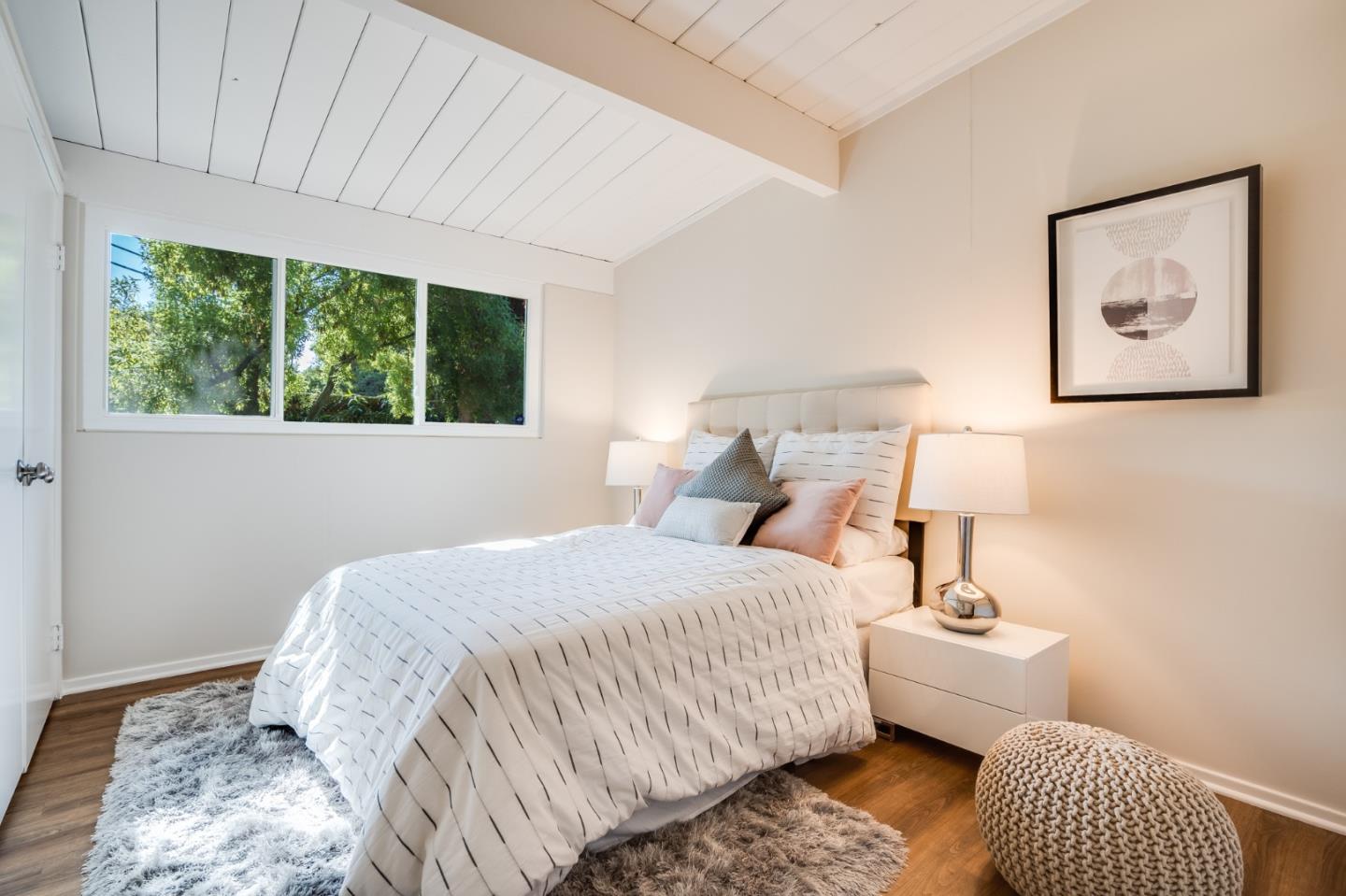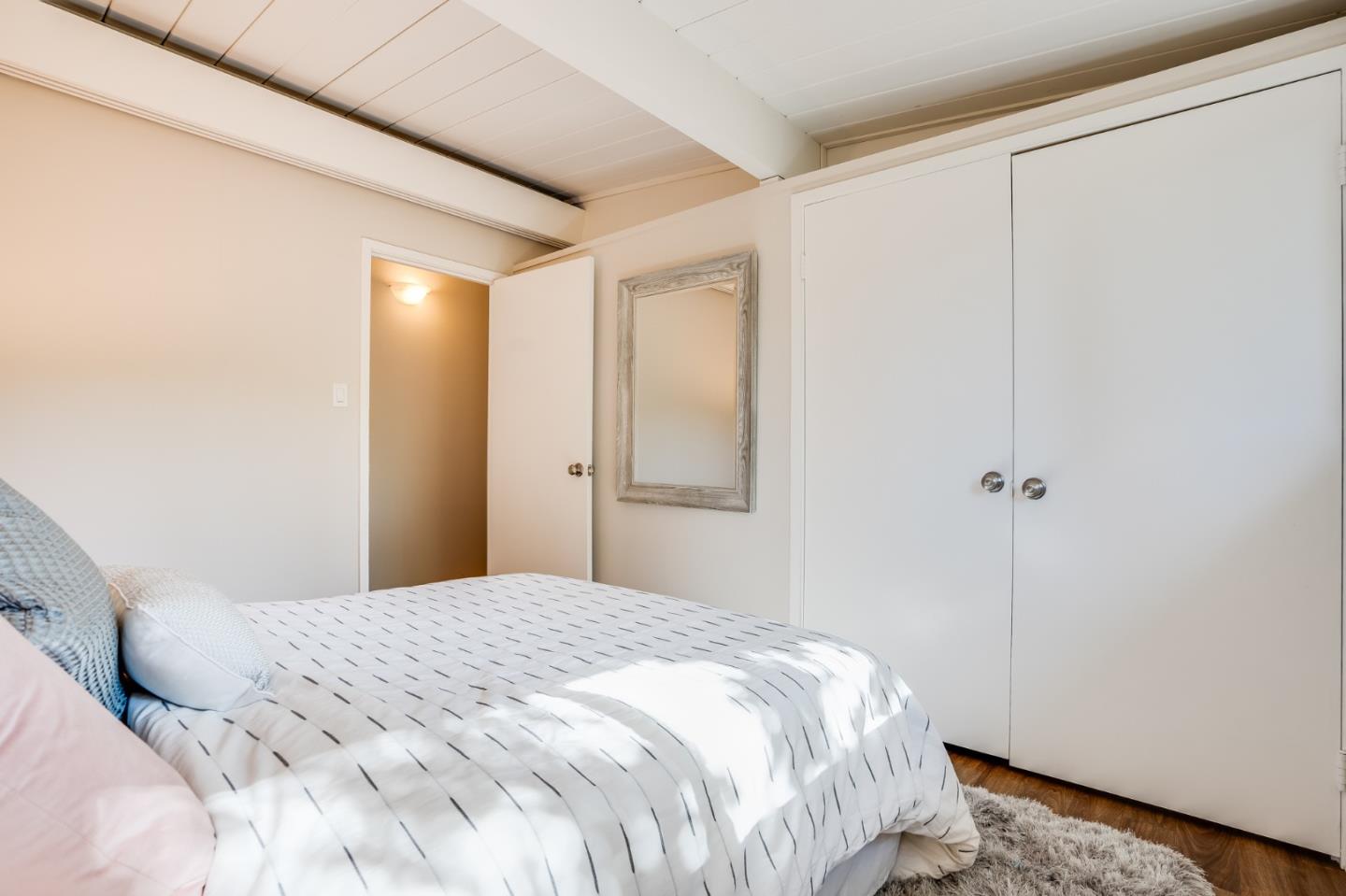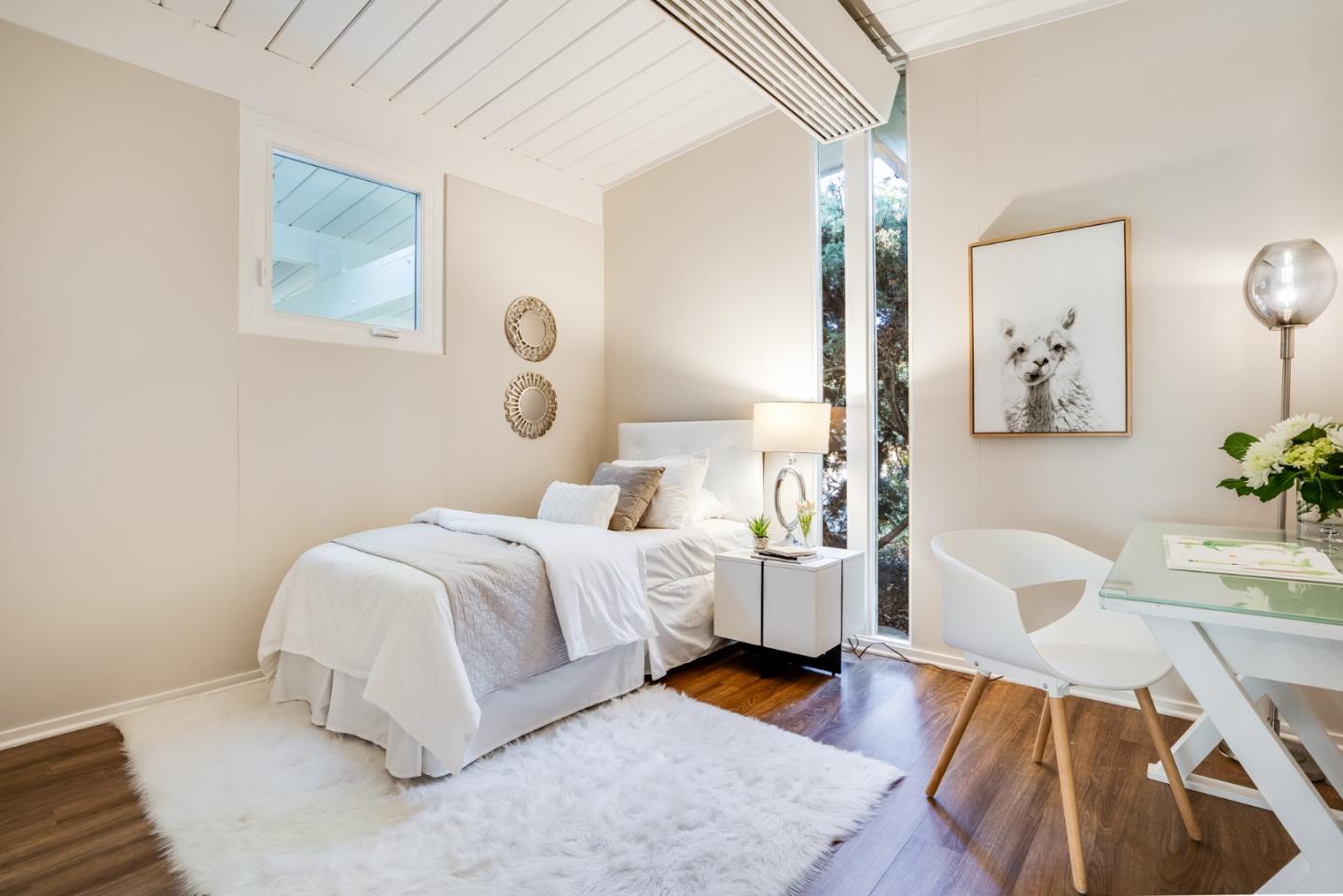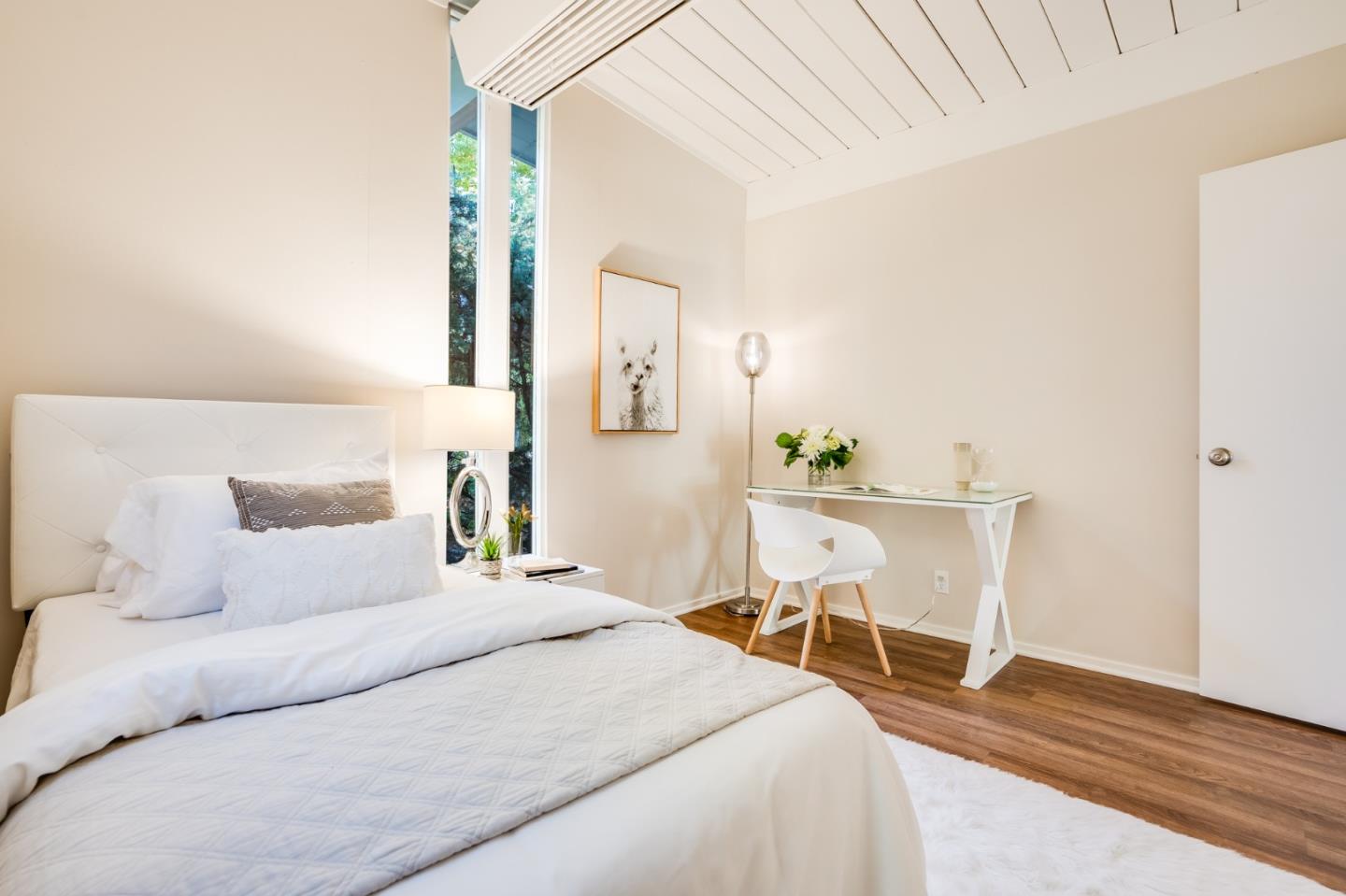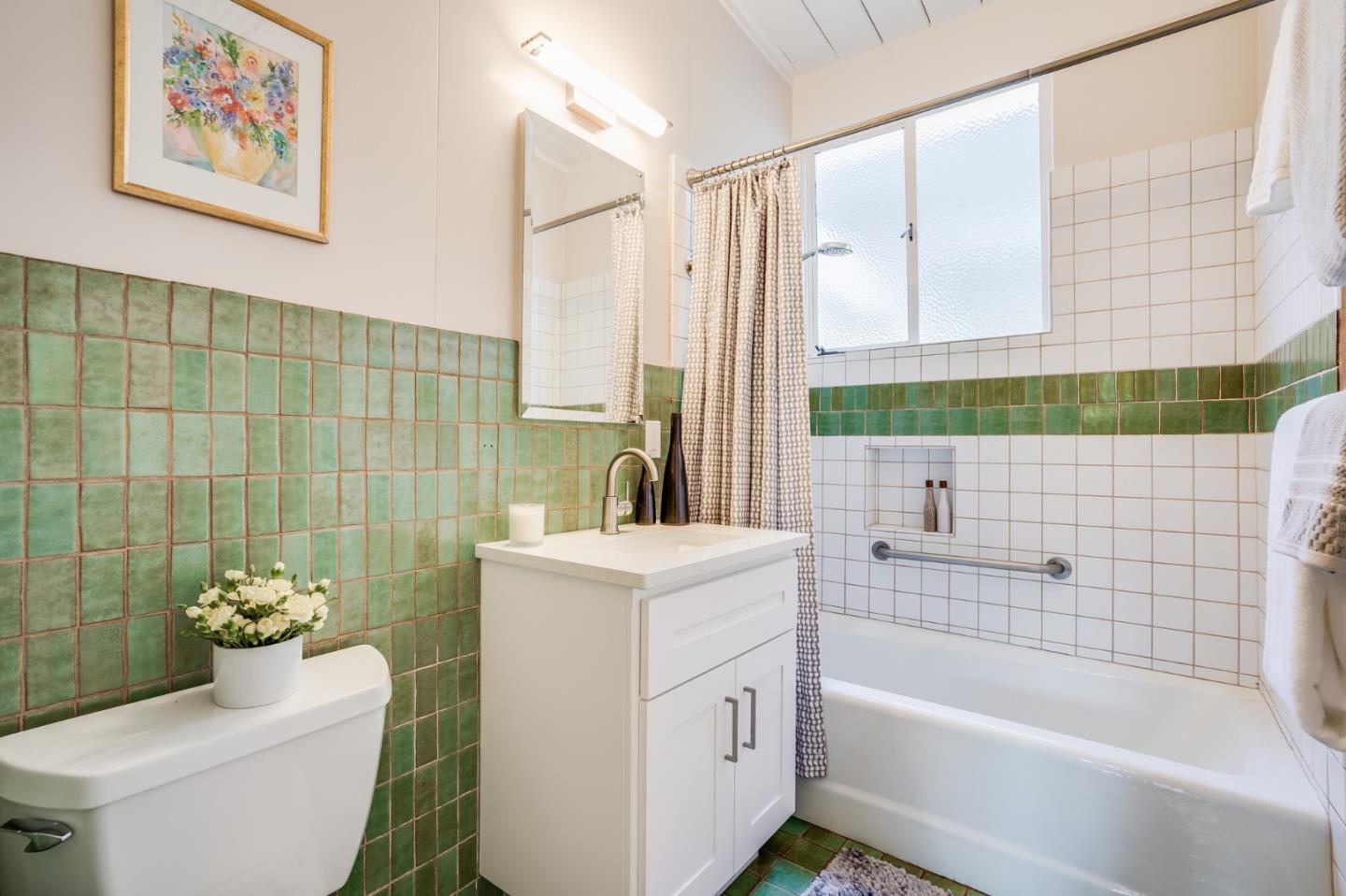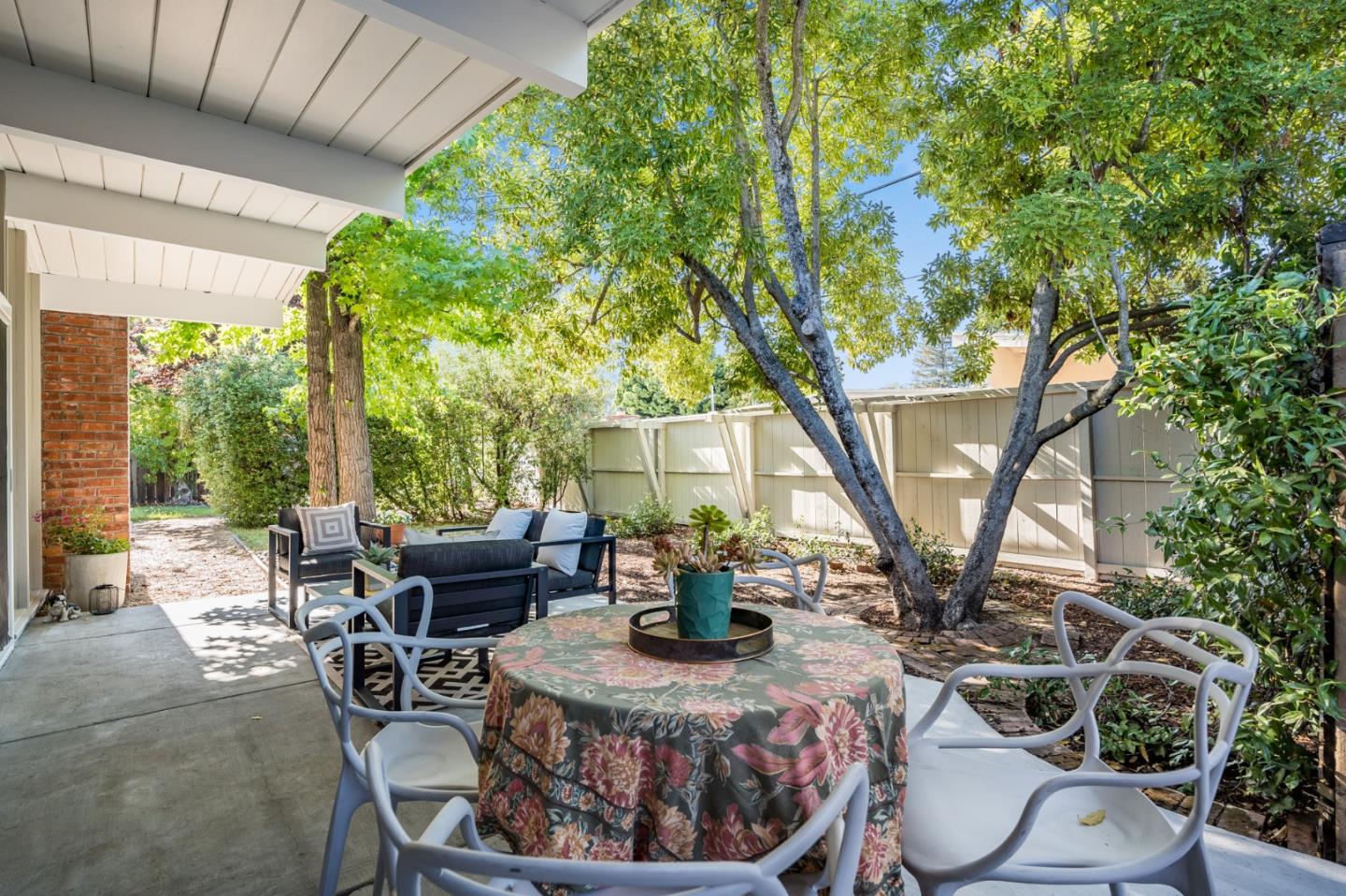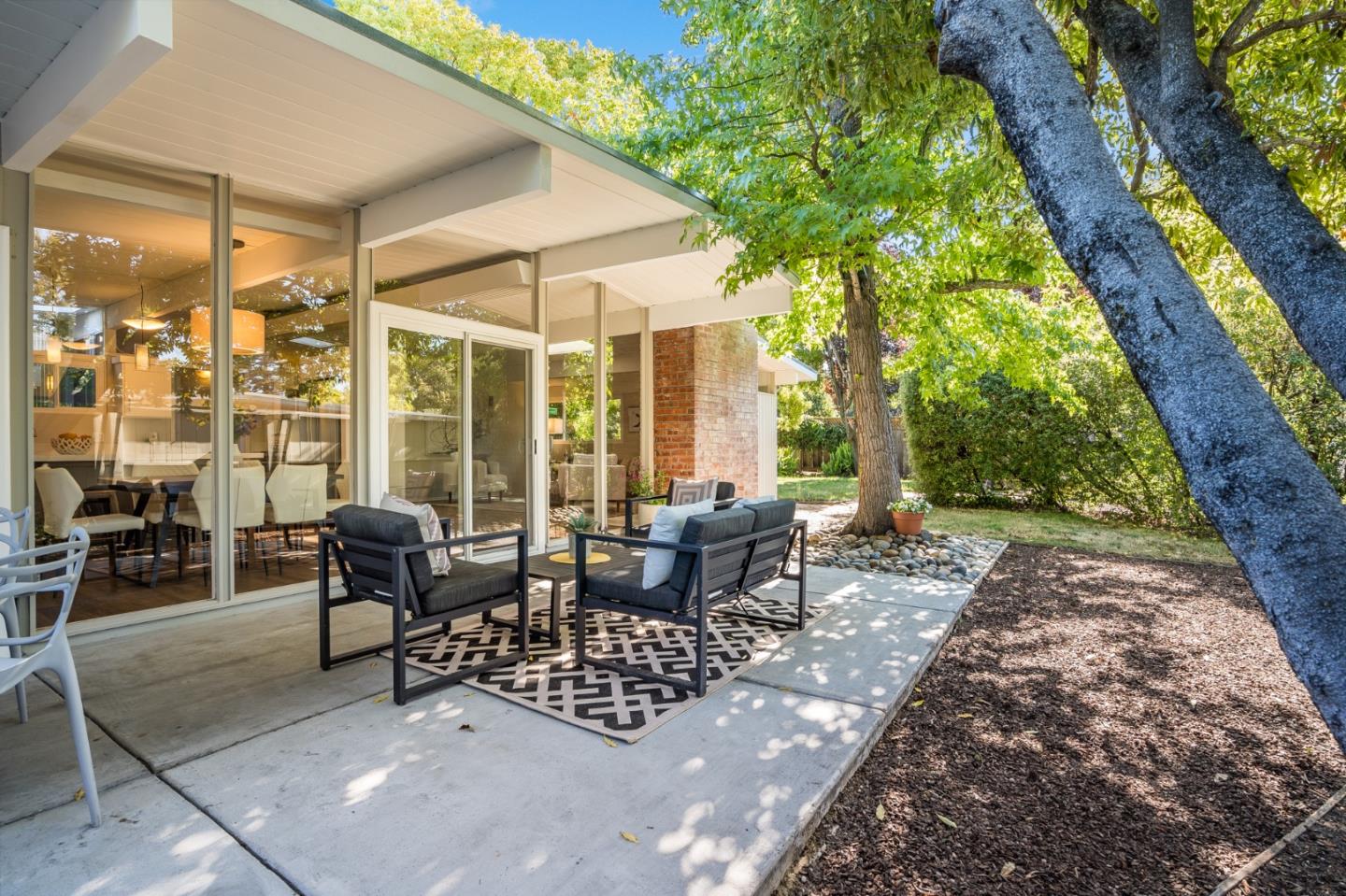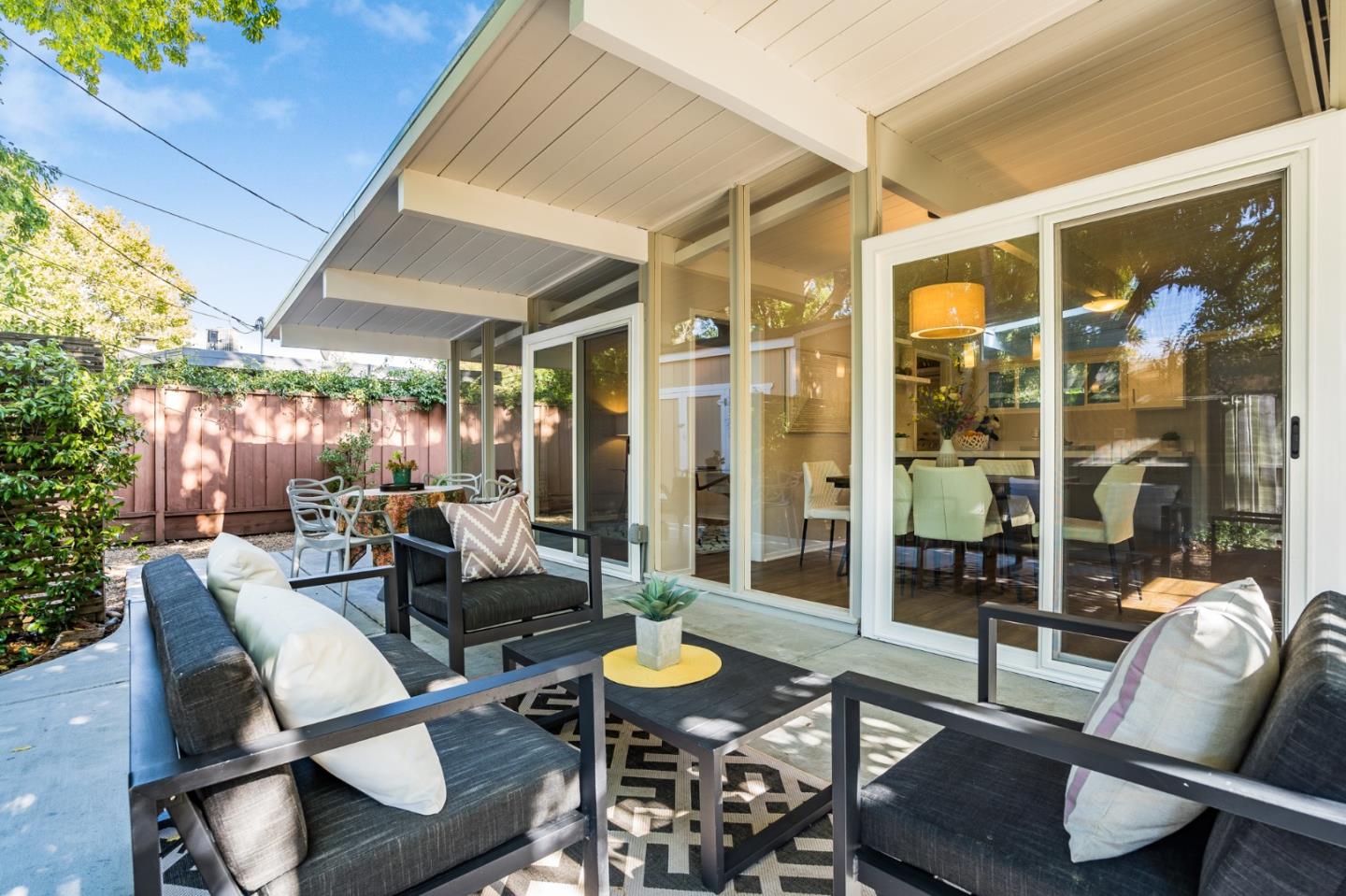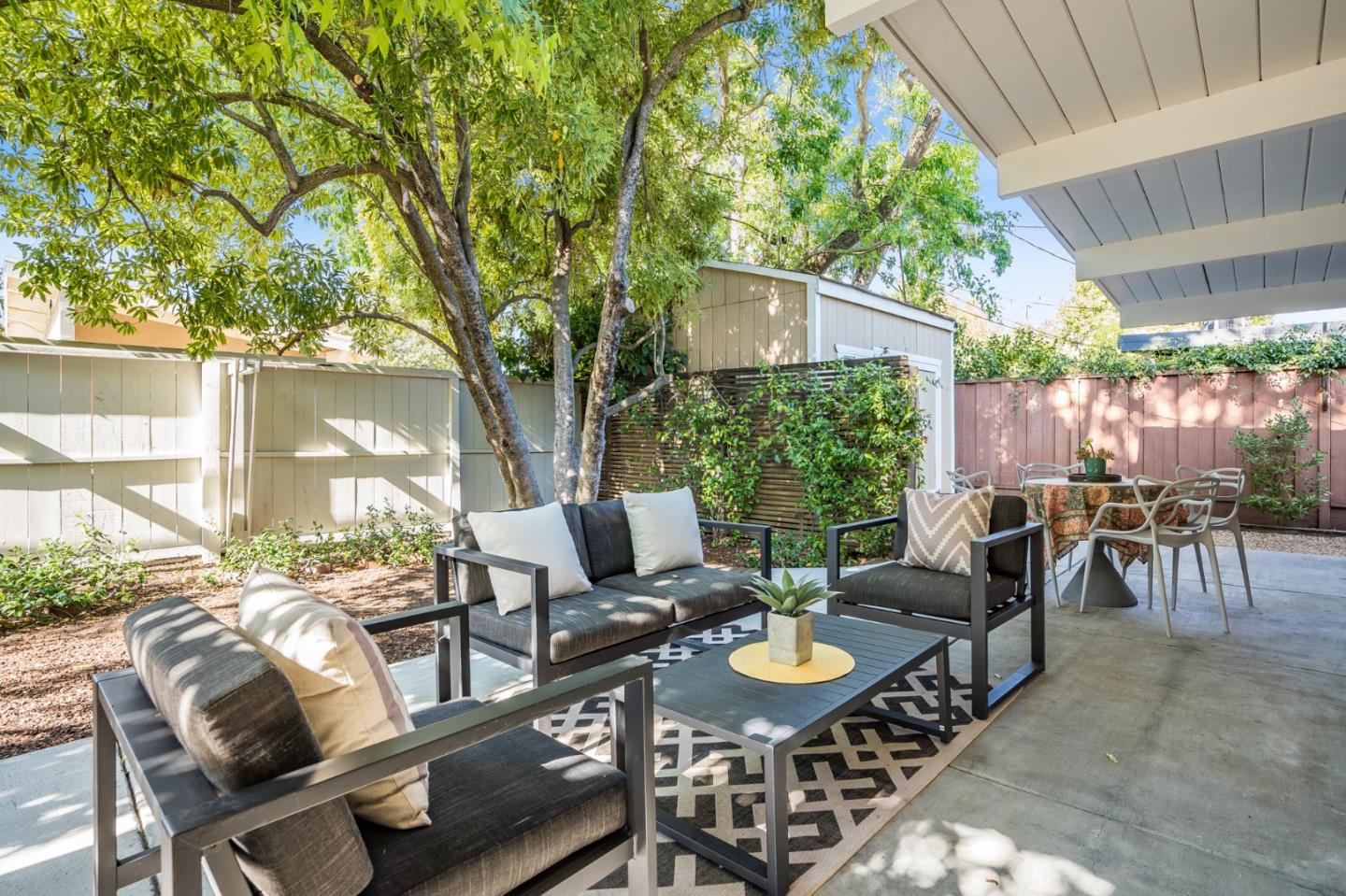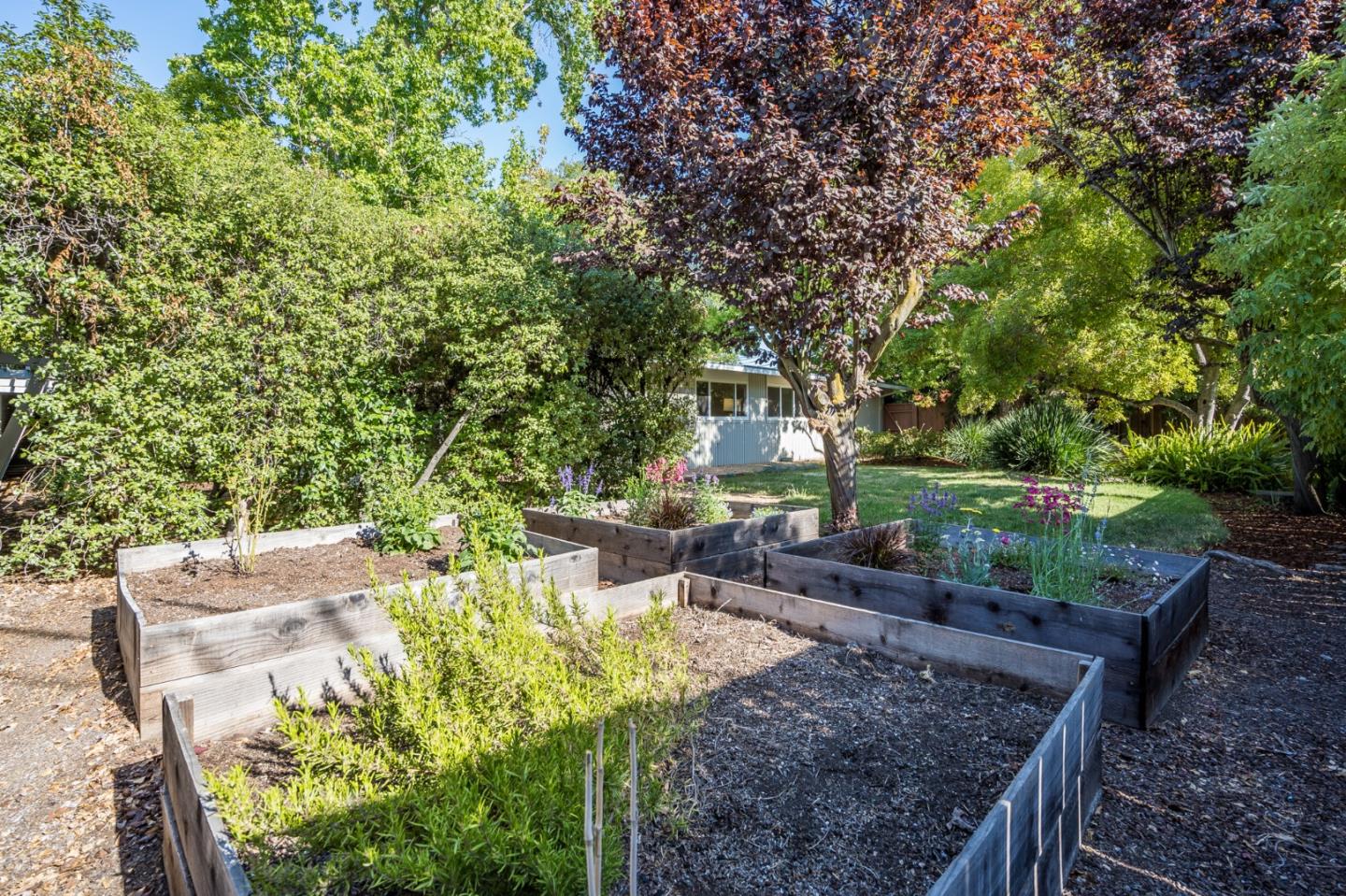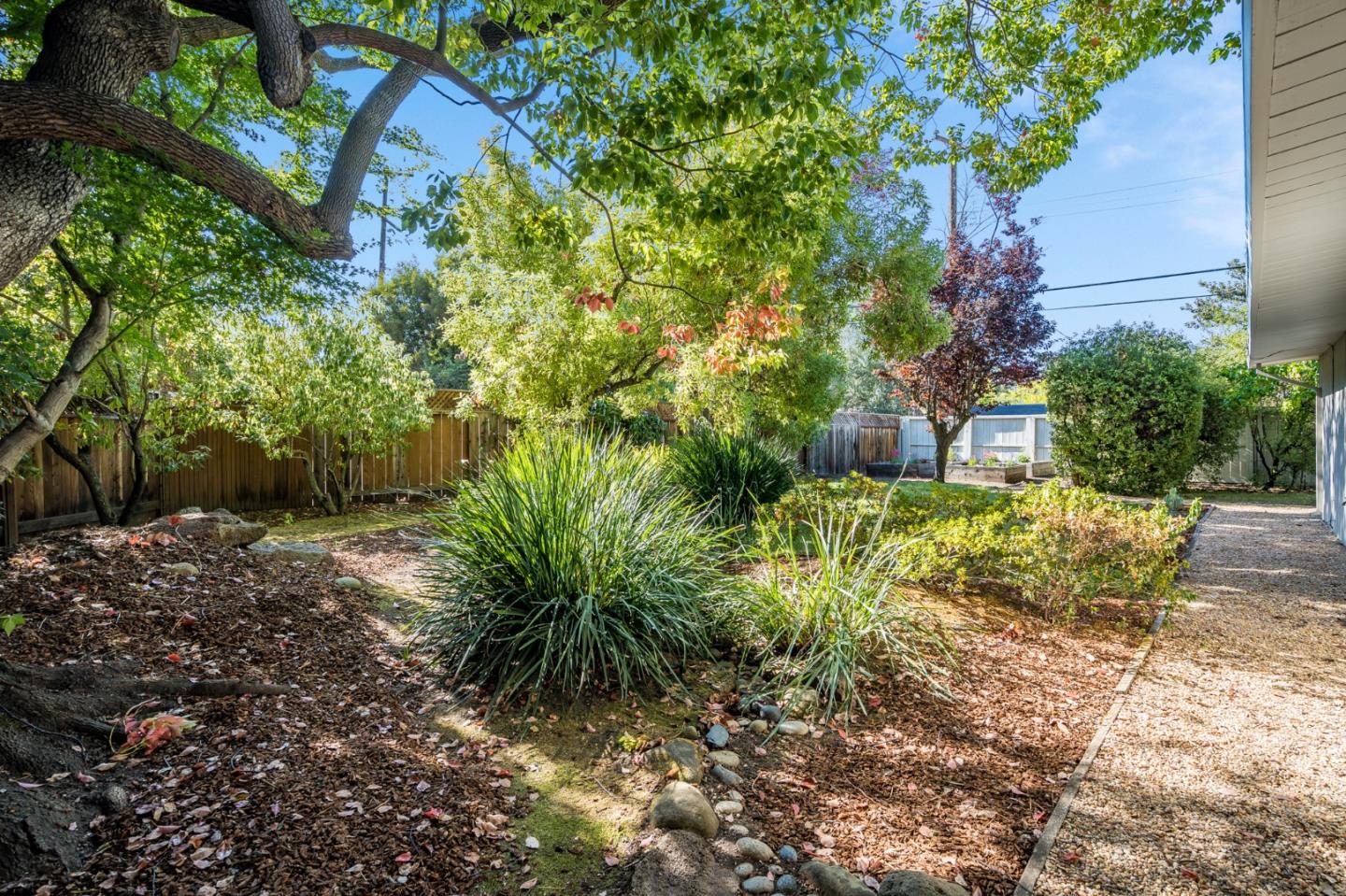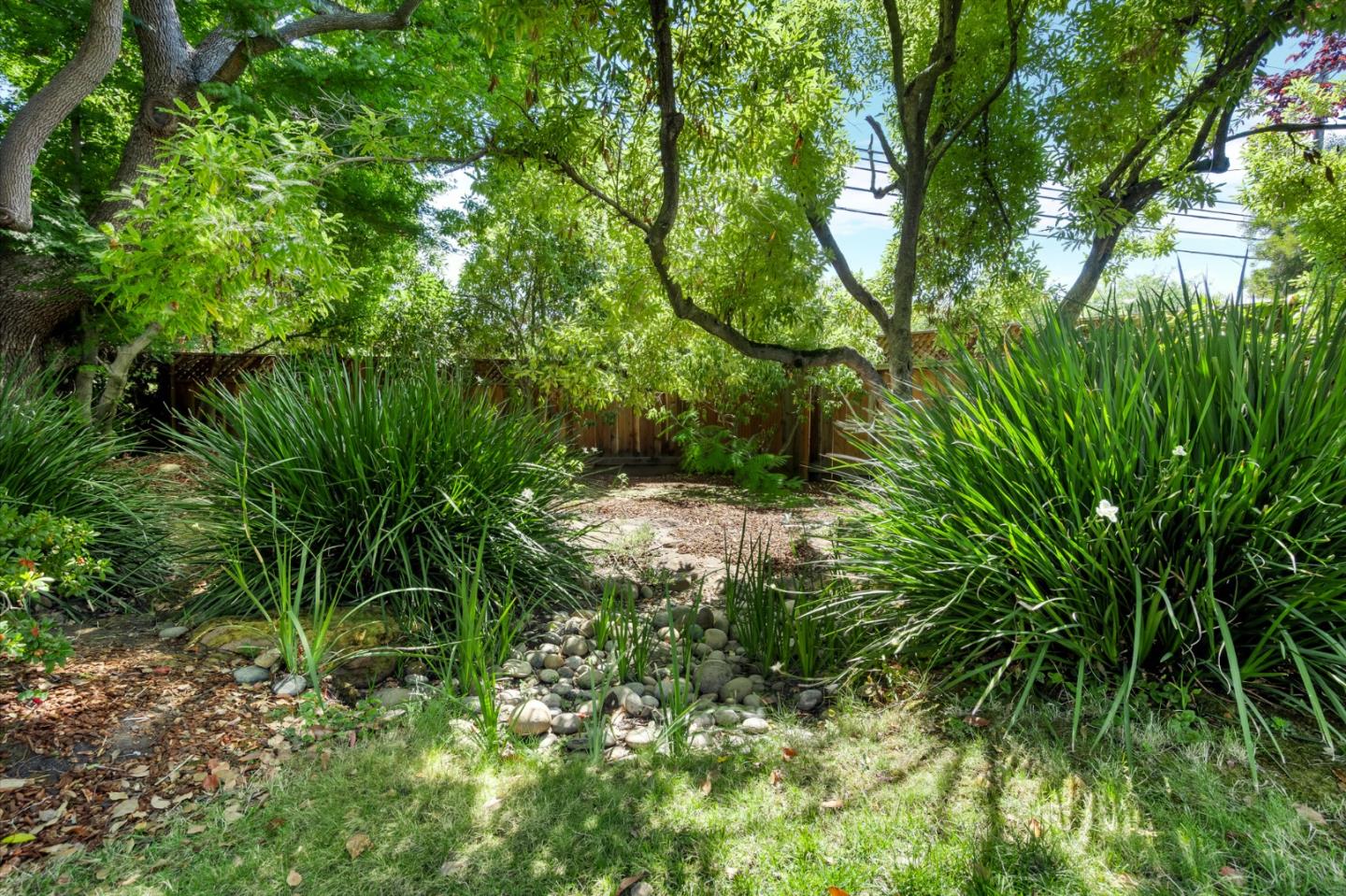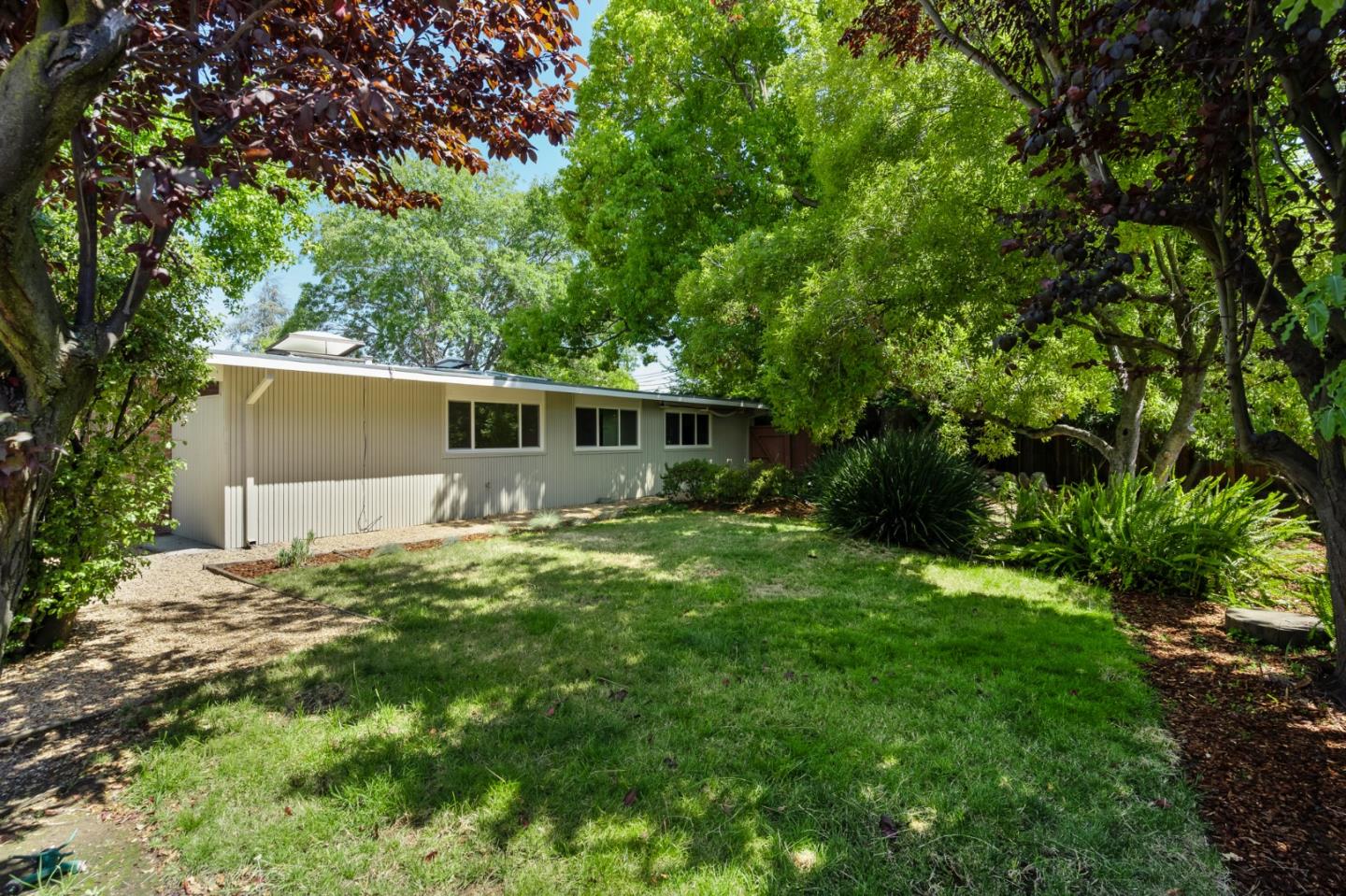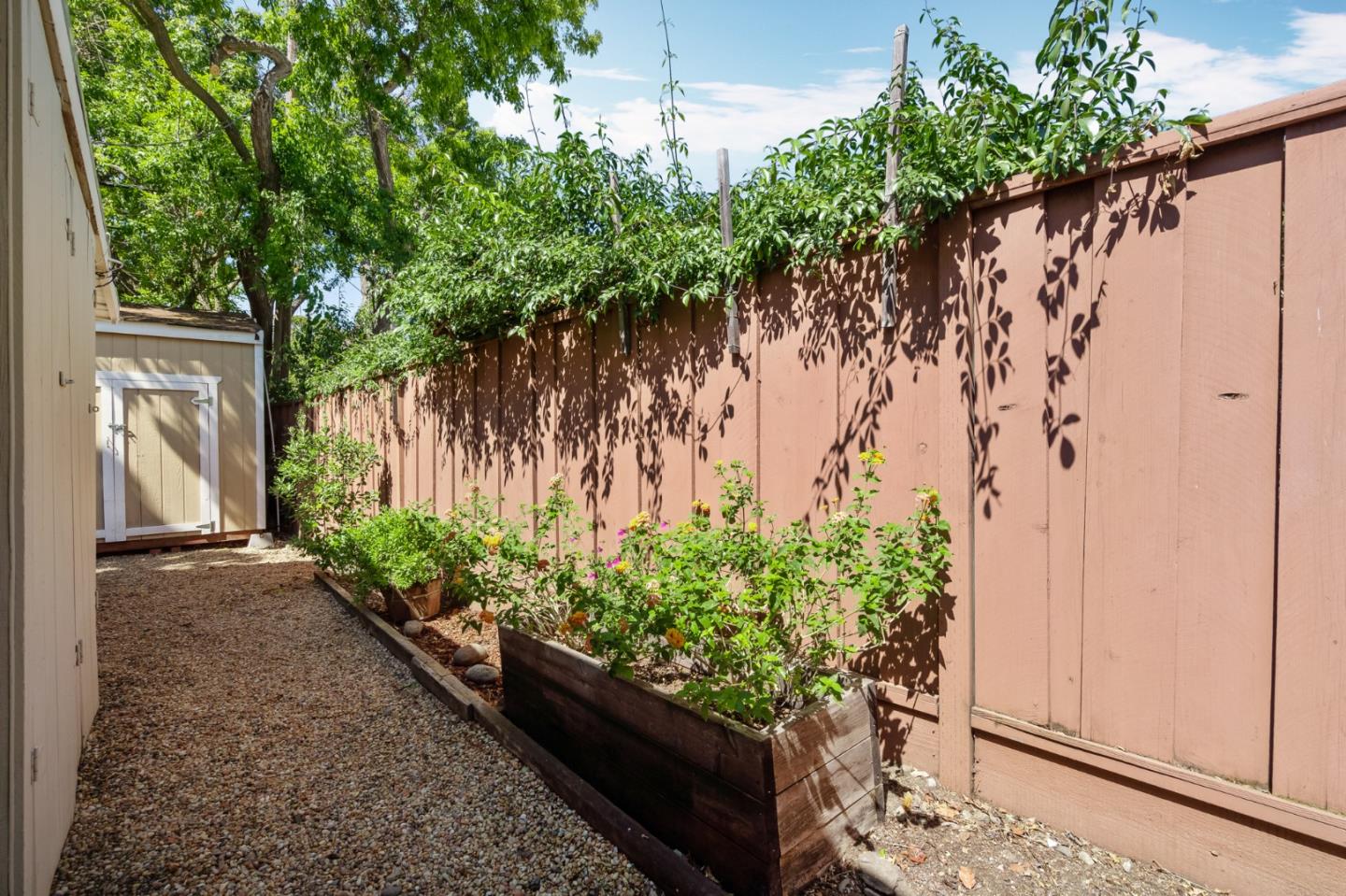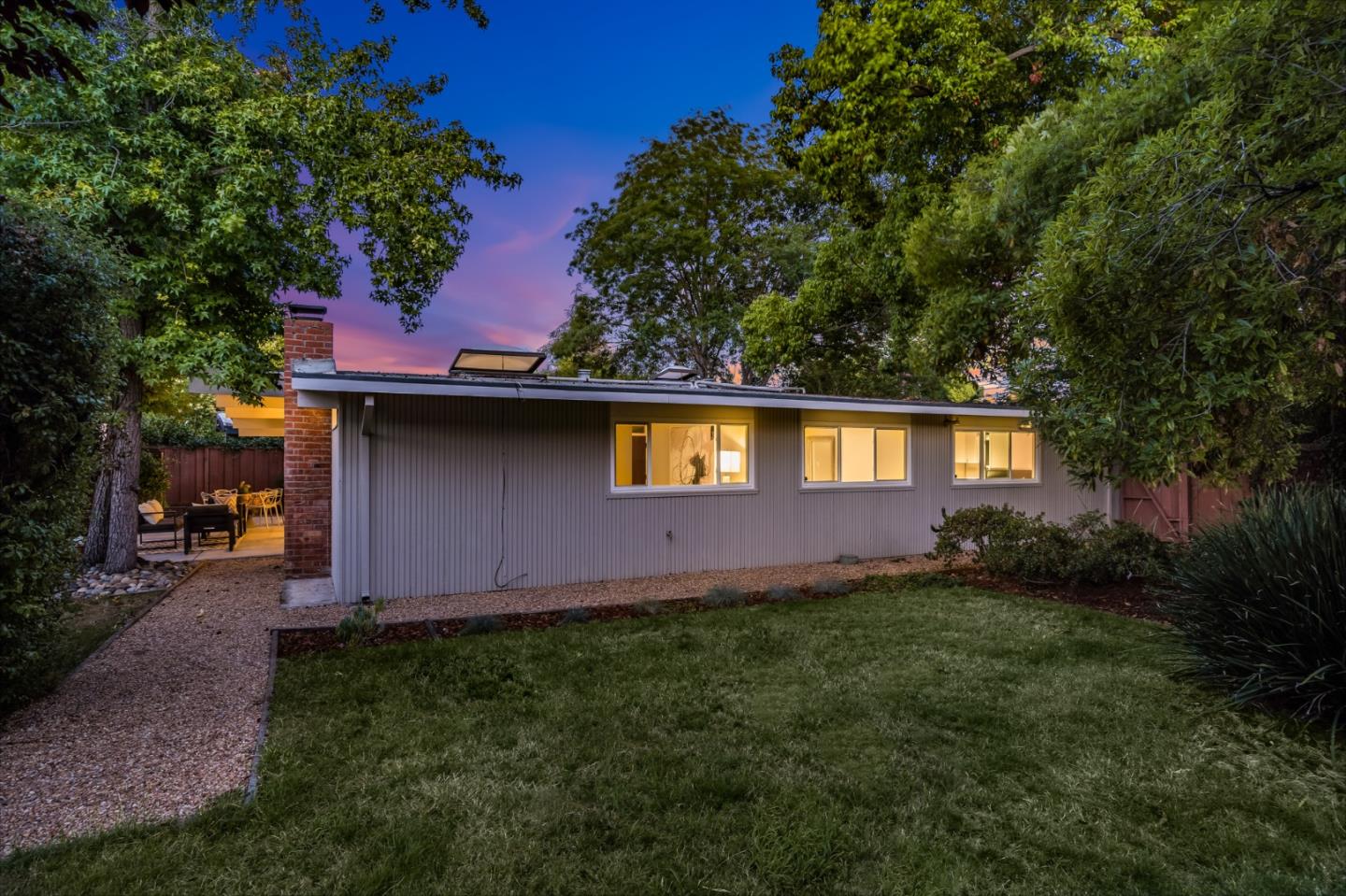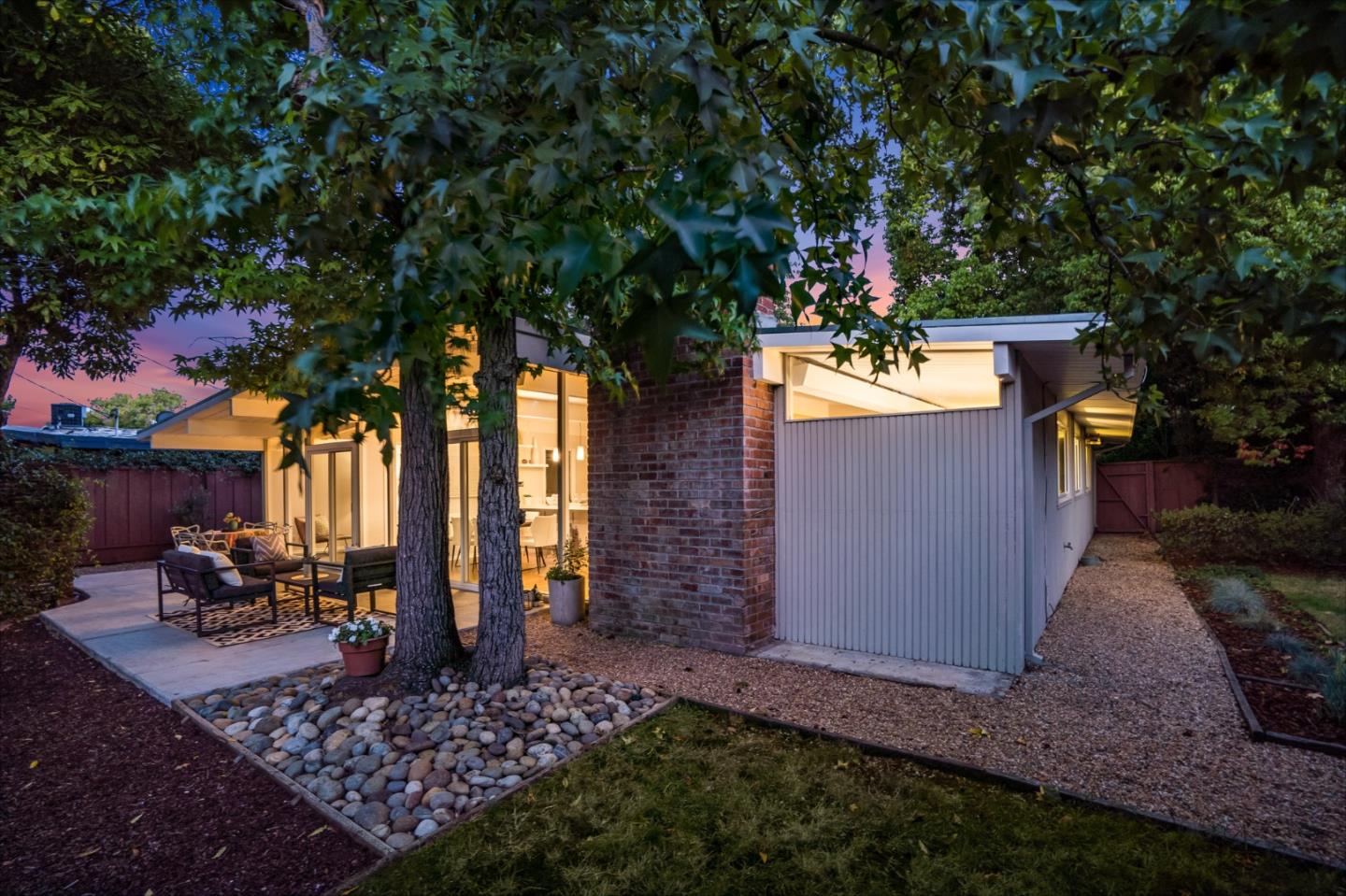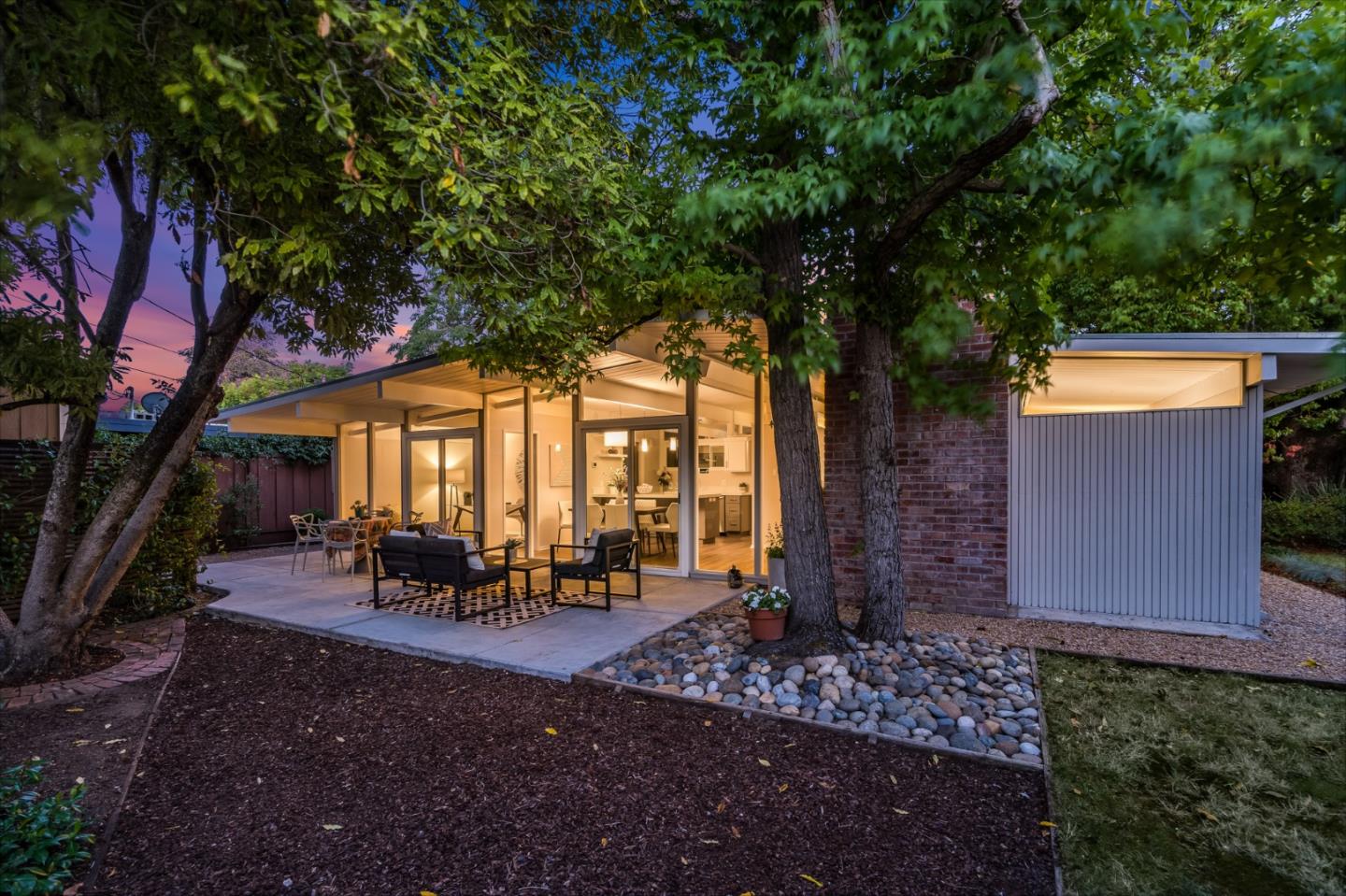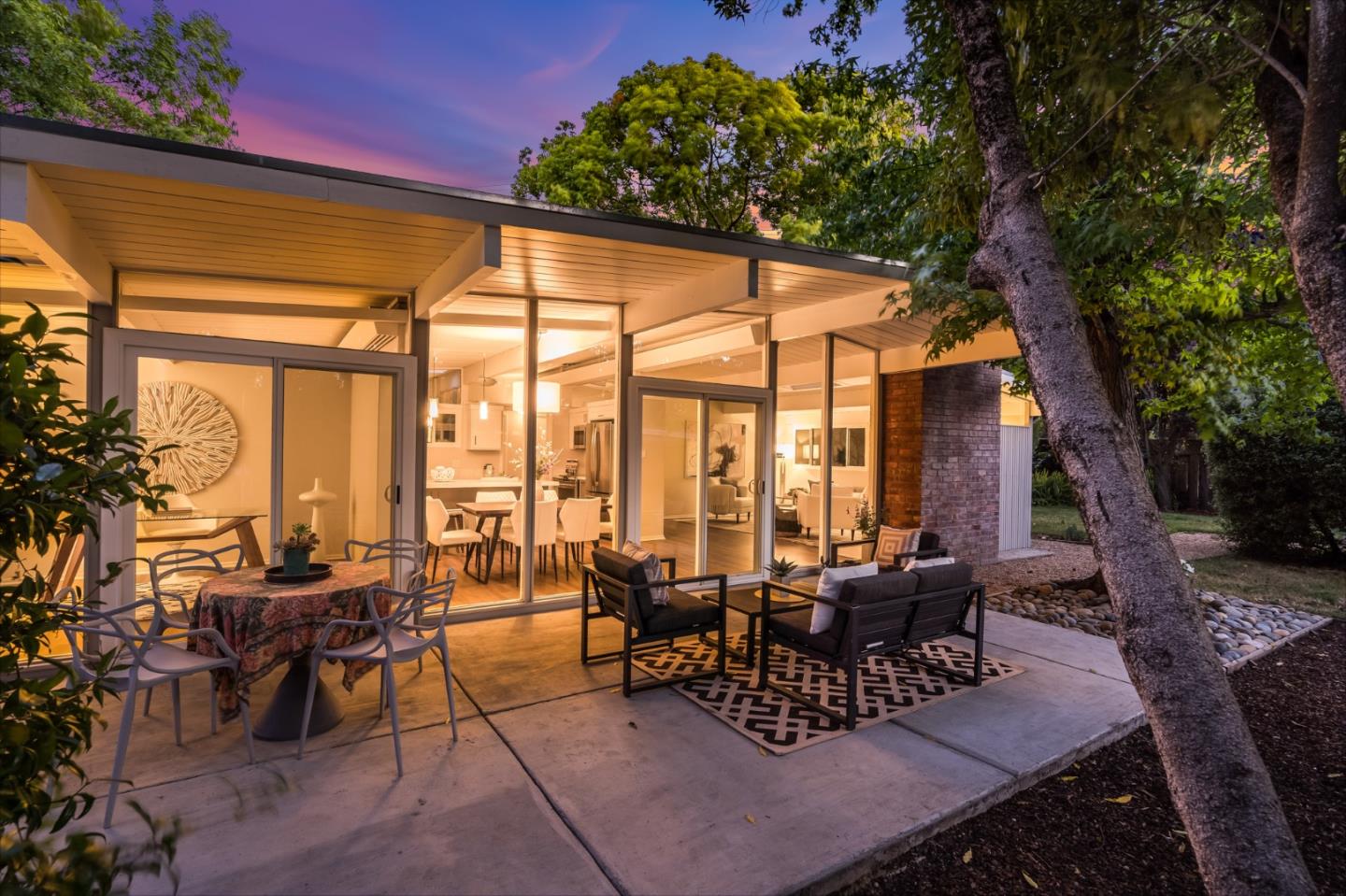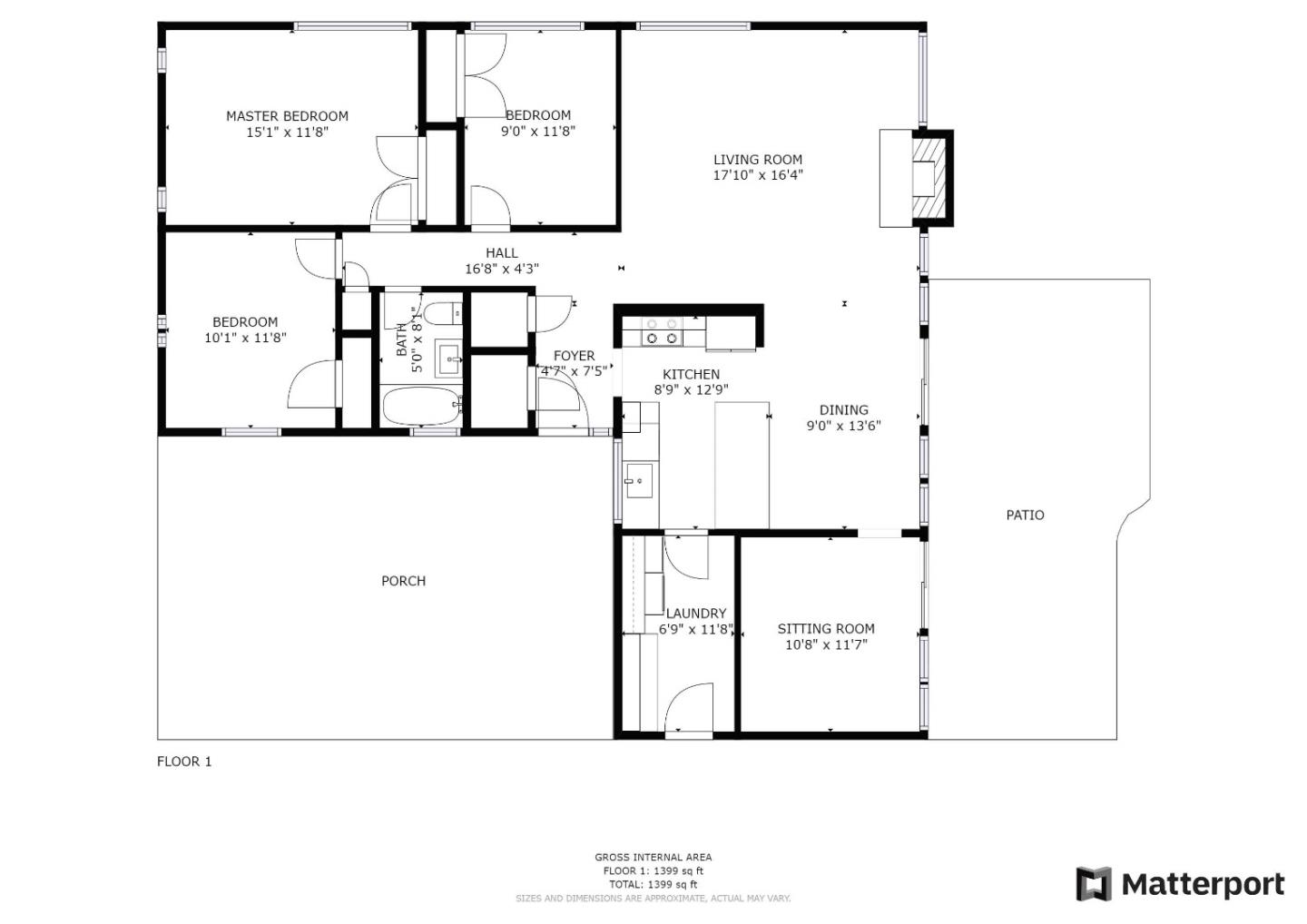 Details:
Lot Sq Feet:
8,475
Fireplaces:
1
HOA?
No
Bank Owned?
No
Status:
Pending
Remarks:
This newly remodeled Eichler home is the embodiment of both comfort and sophisticated California living. The perfect home for a family who would enjoy an open-concept living with clean lines and floor to ceiling windows, a Palo Alto architectural gem. The approximately 8,000 sqft lot offers a spacious yard with a serene Japanese style garden, raised gardening beds, and seating areas where you can escape the heat under towering decades-old trees. The patio is accessible by sliding doors and provides a luxurious setting for indoor/outdoor living. The renovated large galley kitchen is a fusion of contemporary style and Joseph Eichler's unique Mid-Century design. It was designed by NiViYa Kitchen & Bath, has quartz countertops, an expansive island and beautifully crafted cabinets. The kitchen is flooded with sunlight, features stainless steel appliances and a pantry that provides more storage space. The generous bonus room can serve as an office or easily be transformed to fit your needs!
There are currently no open houses for this property. Please contact
Emily Gore
to schedule an appointment.