<![CDATA[ var dwellicious_data = { "address": "2565 Tolworth Drive ", "city": "SAN JOSE", "state": "CA", "zip": "95128", "zip4": "", "area": "", "subdivision": "", "county": "", "price": "950000", "beds": "3", "baths": "2", "sqft": "1577", "lotsize": "1416", "yearbuilt": "1979-01-01", "proptype": "Residential", "mlsnum": "ML81803695", "active": false, "remarks": "Enjoy wonderful natural light and outdoor space in this updated 3BD/2.5BA located at the border of San Jose and Campbell. This home greets you with carpeting, bright windows and tall ceilings dotted with recessed lighting. The living room features a fireplace, and the adjacent dining area sits alongside sliding glass doors for an excellent indoor-outdoor flow. The remodeled kitchen offers sleek cabinetry and upscale stainless steel appliances. A powder room and extra storage space complete the lower level. Outside, a private fenced patio opens to a shared lawn area. Upstairs, the primary suite boasts a private balcony, a walk-in closet and an ensuite bathroom with a walk-in shower and double vanity. Two secondary bedrooms share a well-appointed full bathroom with a tub/shower. Central HVAC and a two-car garage with laundry add comfort and convenience. Located in a peaceful tree-lined street close to Marijane Hamann Park, Los Gatos Creek Trail, local freeways and great shopping.", "photos": [ { "displayorder": 0, "url": "https://mlslmedia.azureedge.net/property/MLSL/81803695/dbe916ed5479433f84d22c8e320d2412/2/1", "caption": "" }, "displayorder": 1, "url": "https://mlslmedia.azureedge.net/property/MLSL/81803695/dbe916ed5479433f84d22c8e320d2412/2/2", "caption": "" }, "displayorder": 2, "url": "https://mlslmedia.azureedge.net/property/MLSL/81803695/dbe916ed5479433f84d22c8e320d2412/2/3", "caption": "" }, "displayorder": 3, "url": "https://mlslmedia.azureedge.net/property/MLSL/81803695/dbe916ed5479433f84d22c8e320d2412/2/4", "caption": "" }, "displayorder": 4, "url": "https://mlslmedia.azureedge.net/property/MLSL/81803695/dbe916ed5479433f84d22c8e320d2412/2/5", "caption": "" }, "displayorder": 5, "url": "https://mlslmedia.azureedge.net/property/MLSL/81803695/dbe916ed5479433f84d22c8e320d2412/2/6", "caption": "" }, "displayorder": 6, "url": "https://mlslmedia.azureedge.net/property/MLSL/81803695/dbe916ed5479433f84d22c8e320d2412/2/7", "caption": "" }, "displayorder": 7, "url": "https://mlslmedia.azureedge.net/property/MLSL/81803695/dbe916ed5479433f84d22c8e320d2412/2/8", "caption": "" }, "displayorder": 8, "url": "https://mlslmedia.azureedge.net/property/MLSL/81803695/dbe916ed5479433f84d22c8e320d2412/2/9", "caption": "" }, "displayorder": 9, "url": "https://mlslmedia.azureedge.net/property/MLSL/81803695/dbe916ed5479433f84d22c8e320d2412/2/10", "caption": "" }, "displayorder": 10, "url": "https://mlslmedia.azureedge.net/property/MLSL/81803695/dbe916ed5479433f84d22c8e320d2412/2/11", "caption": "" }, "displayorder": 11, "url": "https://mlslmedia.azureedge.net/property/MLSL/81803695/dbe916ed5479433f84d22c8e320d2412/2/12", "caption": "" }, "displayorder": 12, "url": "https://mlslmedia.azureedge.net/property/MLSL/81803695/dbe916ed5479433f84d22c8e320d2412/2/13", "caption": "" }, "displayorder": 13, "url": "https://mlslmedia.azureedge.net/property/MLSL/81803695/dbe916ed5479433f84d22c8e320d2412/2/14", "caption": "" }, "displayorder": 14, "url": "https://mlslmedia.azureedge.net/property/MLSL/81803695/dbe916ed5479433f84d22c8e320d2412/2/15", "caption": "" }, "displayorder": 15, "url": "https://mlslmedia.azureedge.net/property/MLSL/81803695/dbe916ed5479433f84d22c8e320d2412/2/16", "caption": "" }, "displayorder": 16, "url": "https://mlslmedia.azureedge.net/property/MLSL/81803695/dbe916ed5479433f84d22c8e320d2412/2/17", "caption": "" }, "displayorder": 17, "url": "https://mlslmedia.azureedge.net/property/MLSL/81803695/dbe916ed5479433f84d22c8e320d2412/2/18", "caption": "" }, "displayorder": 18, "url": "https://mlslmedia.azureedge.net/property/MLSL/81803695/dbe916ed5479433f84d22c8e320d2412/2/19", "caption": "" }, "displayorder": 19, "url": "https://mlslmedia.azureedge.net/property/MLSL/81803695/dbe916ed5479433f84d22c8e320d2412/2/20", "caption": "" }, "displayorder": 20, "url": "https://mlslmedia.azureedge.net/property/MLSL/81803695/dbe916ed5479433f84d22c8e320d2412/2/21", "caption": "" }, "displayorder": 21, "url": "https://mlslmedia.azureedge.net/property/MLSL/81803695/dbe916ed5479433f84d22c8e320d2412/2/22", "caption": "" }, "displayorder": 22, "url": "https://mlslmedia.azureedge.net/property/MLSL/81803695/dbe916ed5479433f84d22c8e320d2412/2/23", "caption": "" }, "displayorder": 23, "url": "https://mlslmedia.azureedge.net/property/MLSL/81803695/dbe916ed5479433f84d22c8e320d2412/2/24", "caption": "" }, "displayorder": 24, "url": "https://mlslmedia.azureedge.net/property/MLSL/81803695/dbe916ed5479433f84d22c8e320d2412/2/25", "caption": "" }, "displayorder": 25, "url": "https://mlslmedia.azureedge.net/property/MLSL/81803695/dbe916ed5479433f84d22c8e320d2412/2/26", "caption": "" }, "displayorder": 26, "url": "https://mlslmedia.azureedge.net/property/MLSL/81803695/dbe916ed5479433f84d22c8e320d2412/2/27", "caption": "" }, "displayorder": 27, "url": "https://mlslmedia.azureedge.net/property/MLSL/81803695/dbe916ed5479433f84d22c8e320d2412/2/28", "caption": "" }, "displayorder": 28, "url": "https://mlslmedia.azureedge.net/property/MLSL/81803695/dbe916ed5479433f84d22c8e320d2412/2/29", "caption": "" }, "displayorder": 29, "url": "https://mlslmedia.azureedge.net/property/MLSL/81803695/dbe916ed5479433f84d22c8e320d2412/2/30", "caption": "" }, "displayorder": 30, "url": "https://mlslmedia.azureedge.net/property/MLSL/81803695/dbe916ed5479433f84d22c8e320d2412/2/31", "caption": "" }, "displayorder": 31, "url": "https://mlslmedia.azureedge.net/property/MLSL/81803695/dbe916ed5479433f84d22c8e320d2412/2/32", "caption": "" }, "displayorder": 32, "url": "https://mlslmedia.azureedge.net/property/MLSL/81803695/dbe916ed5479433f84d22c8e320d2412/2/33", "caption": "" }, "displayorder": 33, "url": "https://mlslmedia.azureedge.net/property/MLSL/81803695/dbe916ed5479433f84d22c8e320d2412/2/34", "caption": "" }, "displayorder": 34, "url": "https://mlslmedia.azureedge.net/property/MLSL/81803695/dbe916ed5479433f84d22c8e320d2412/2/35", "caption": "" }, "displayorder": 35, "url": "https://mlslmedia.azureedge.net/property/MLSL/81803695/dbe916ed5479433f84d22c8e320d2412/2/36", "caption": "" }, "displayorder": 36, "url": "https://mlslmedia.azureedge.net/property/MLSL/81803695/dbe916ed5479433f84d22c8e320d2412/2/37", "caption": "" }, "displayorder": 37, "url": "https://mlslmedia.azureedge.net/property/MLSL/81803695/dbe916ed5479433f84d22c8e320d2412/2/38", "caption": "" }, "displayorder": 38, "url": "https://mlslmedia.azureedge.net/property/MLSL/81803695/dbe916ed5479433f84d22c8e320d2412/2/39", "caption": "" }, "displayorder": 39, "url": "https://mlslmedia.azureedge.net/property/MLSL/81803695/dbe916ed5479433f84d22c8e320d2412/2/40", "caption": "" } ], "agent": { "name": "Darren Wilford", "phone": "408-520-1521", "email": "darren@darrenwilford.com" }, "broker": { "name": "Compass", "phone": "", "email": "" } }; ]]>
2565 Tolworth Drive
SAN JOSE, CA 95128

Click here for map
Townhouse
$950,000
1,577 Sq Feet
3 Bedrooms
2 Bathrooms
1 Partial Bath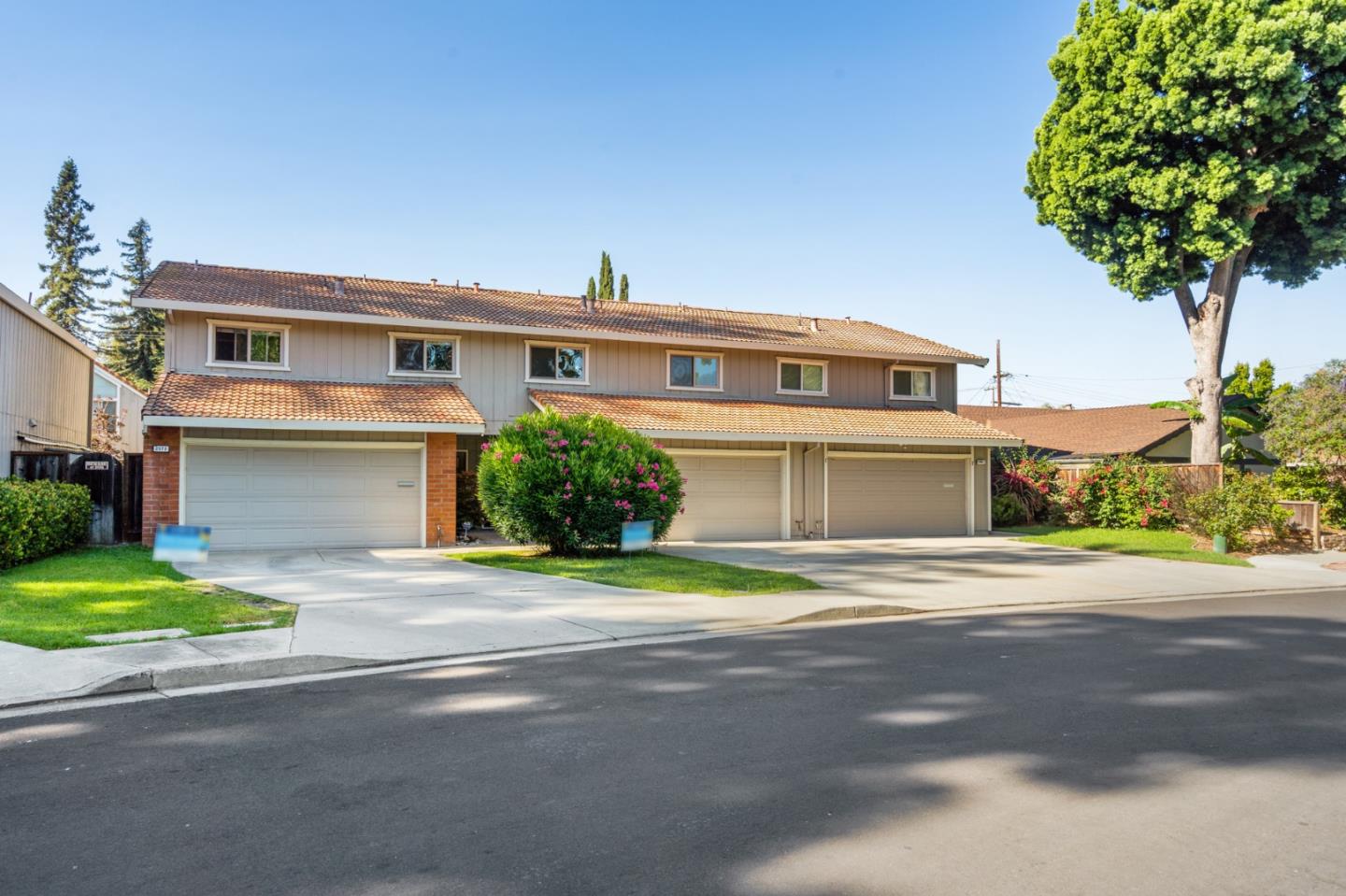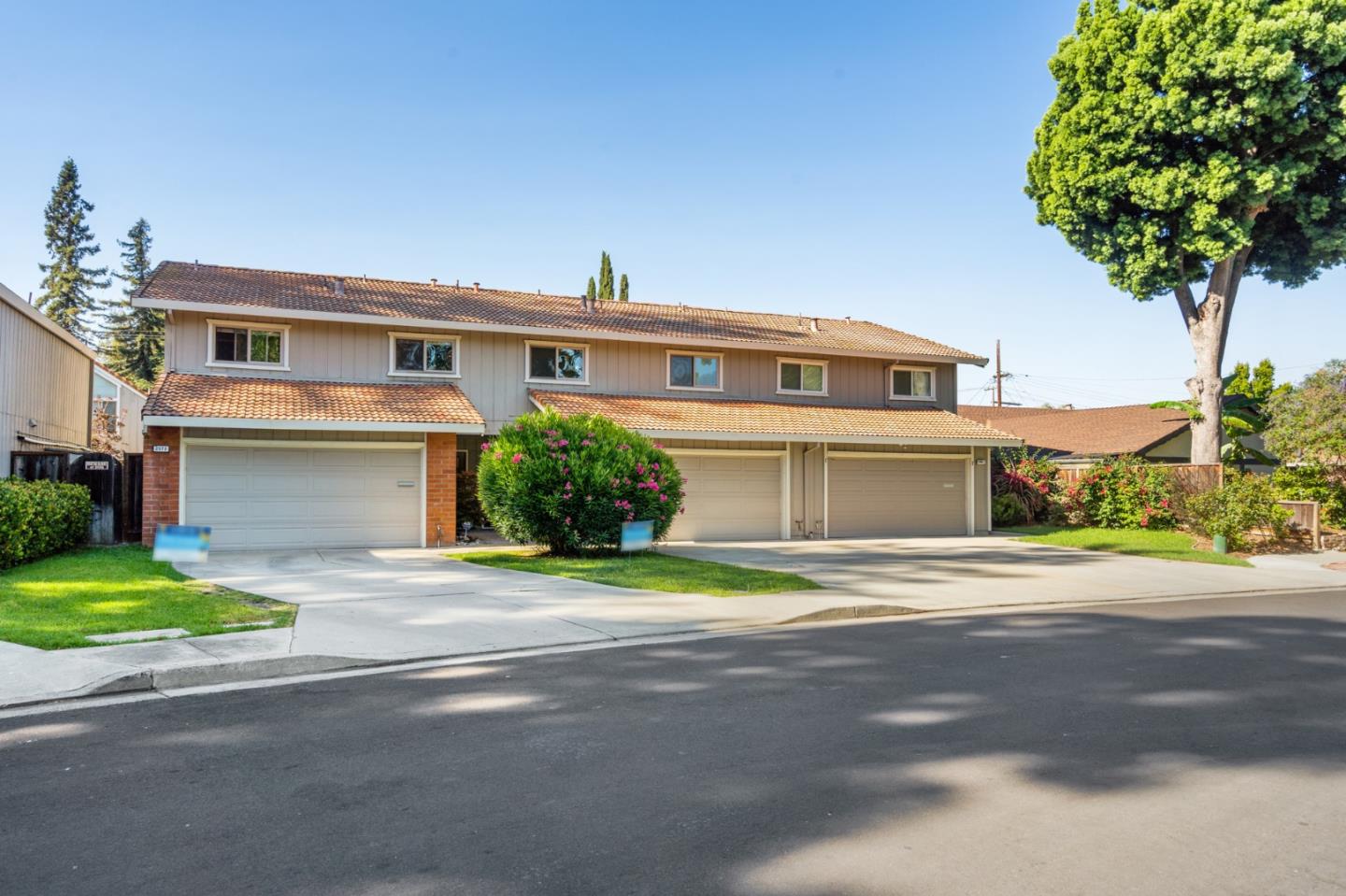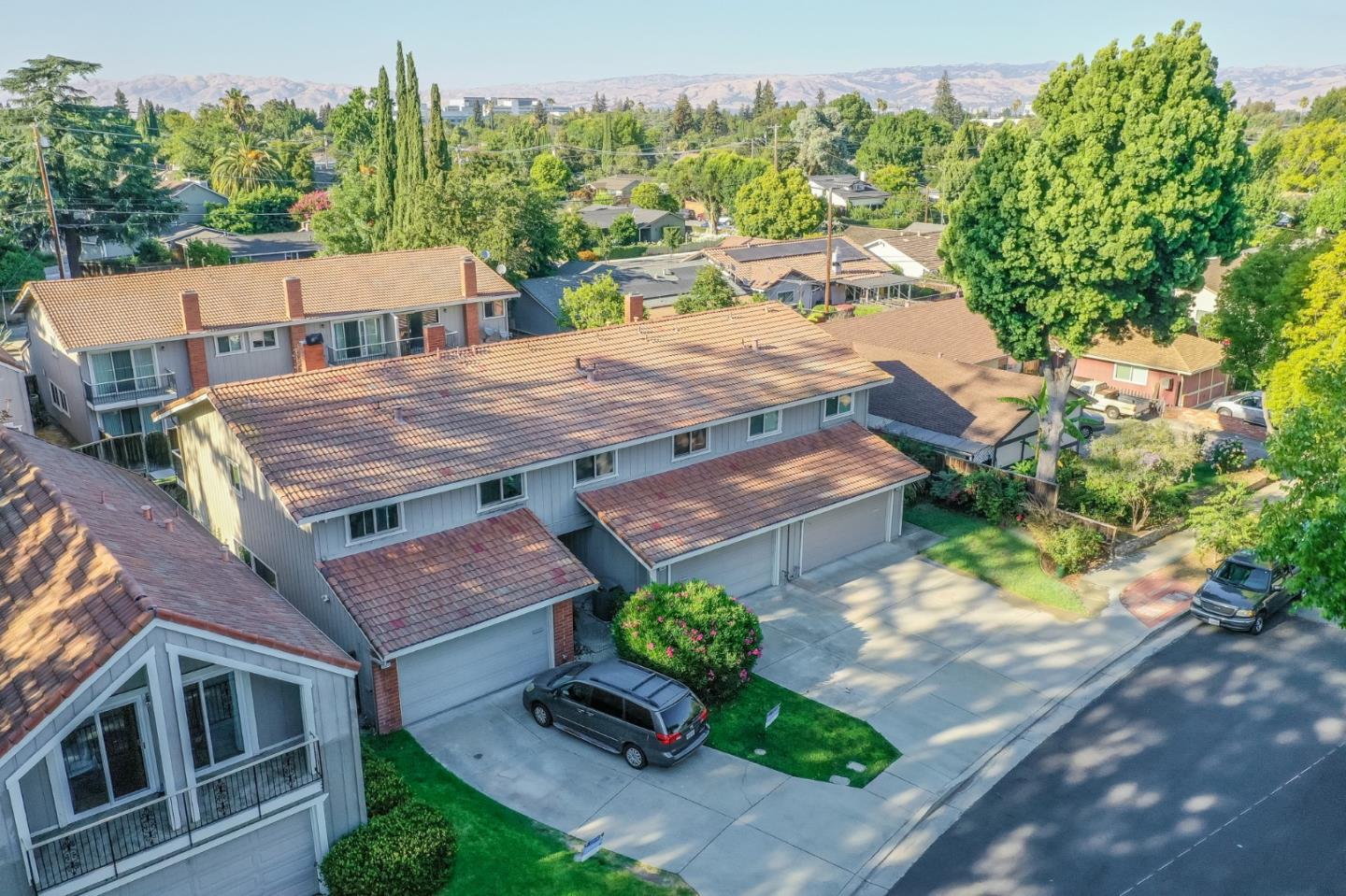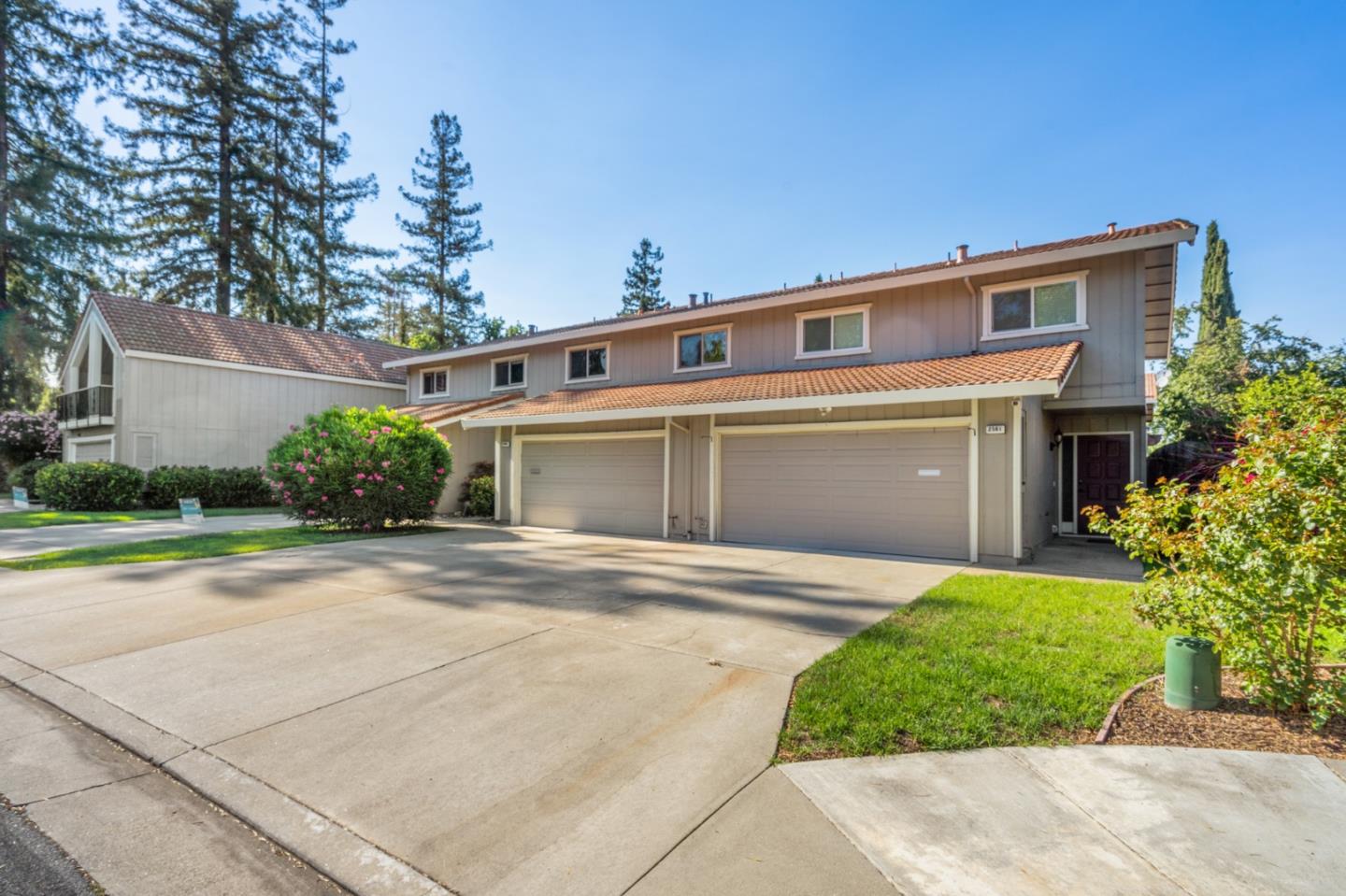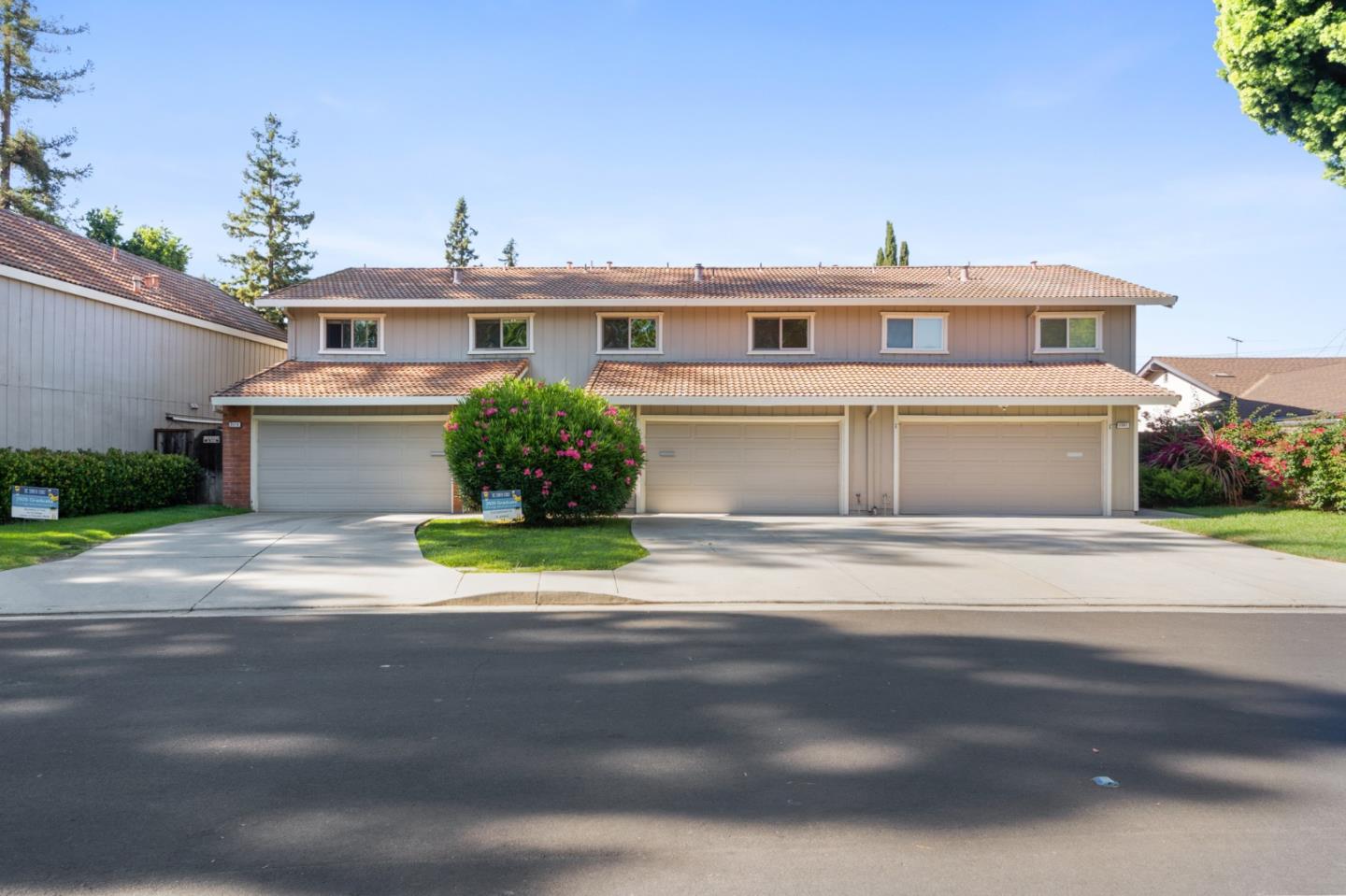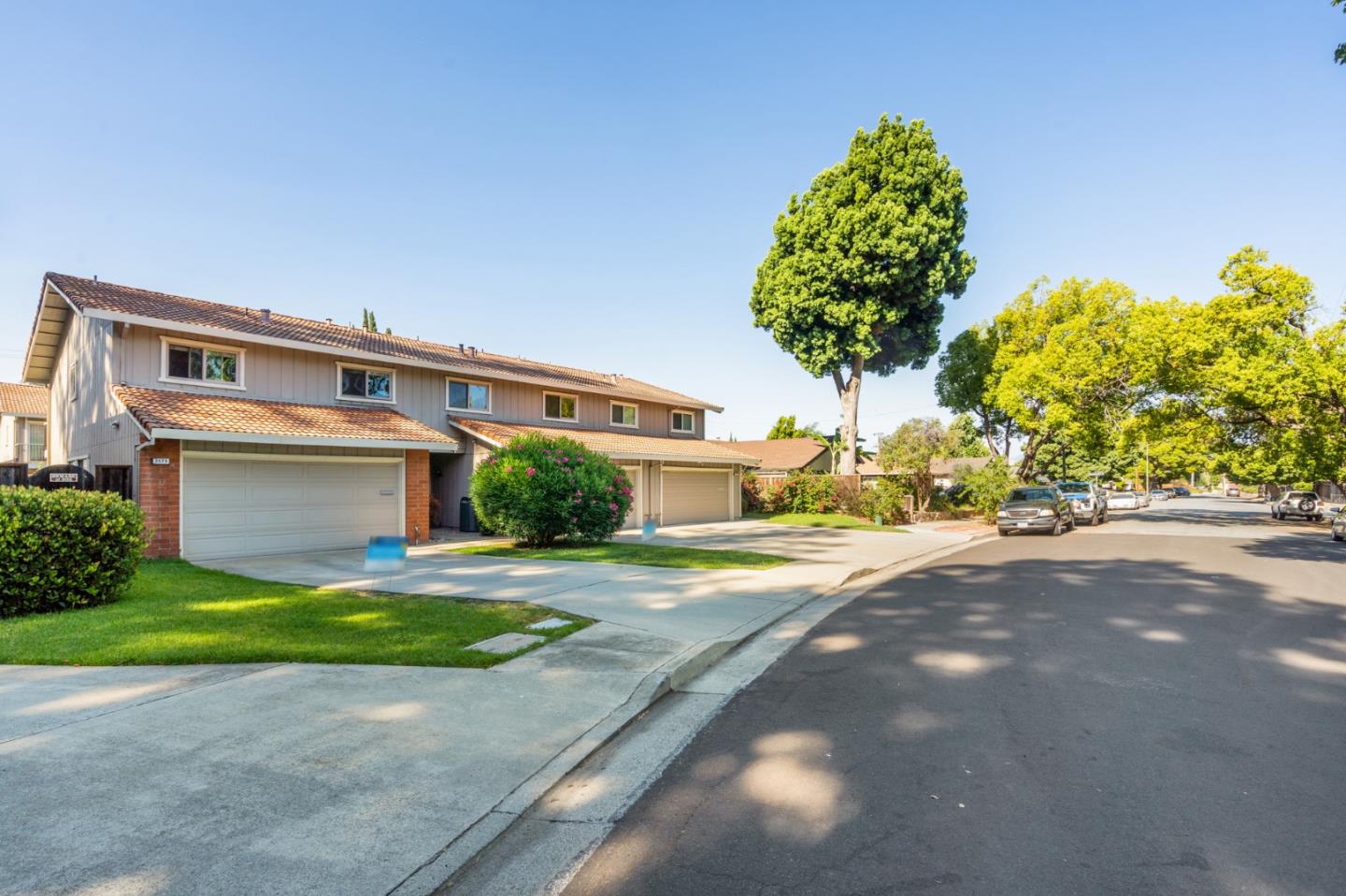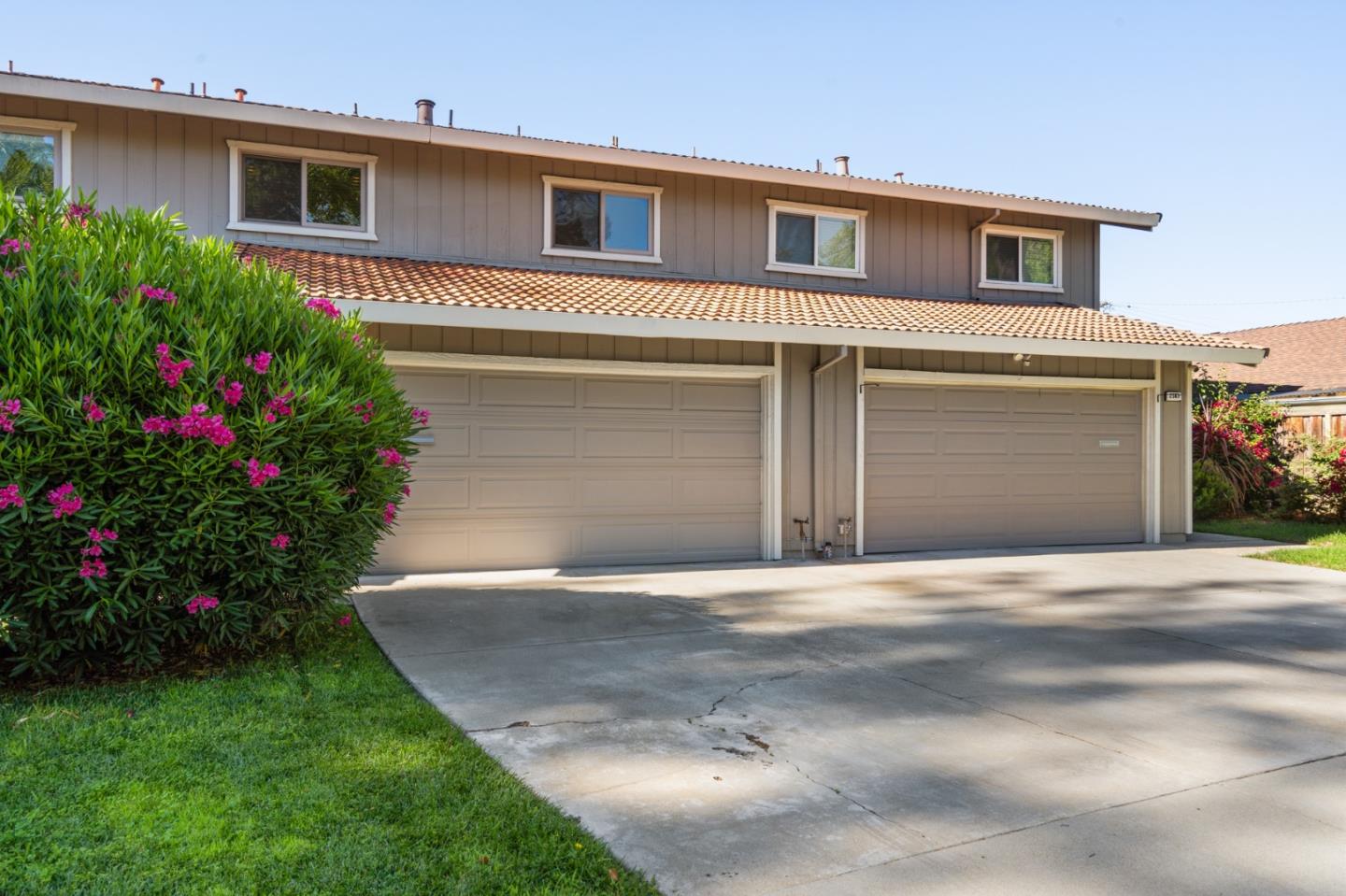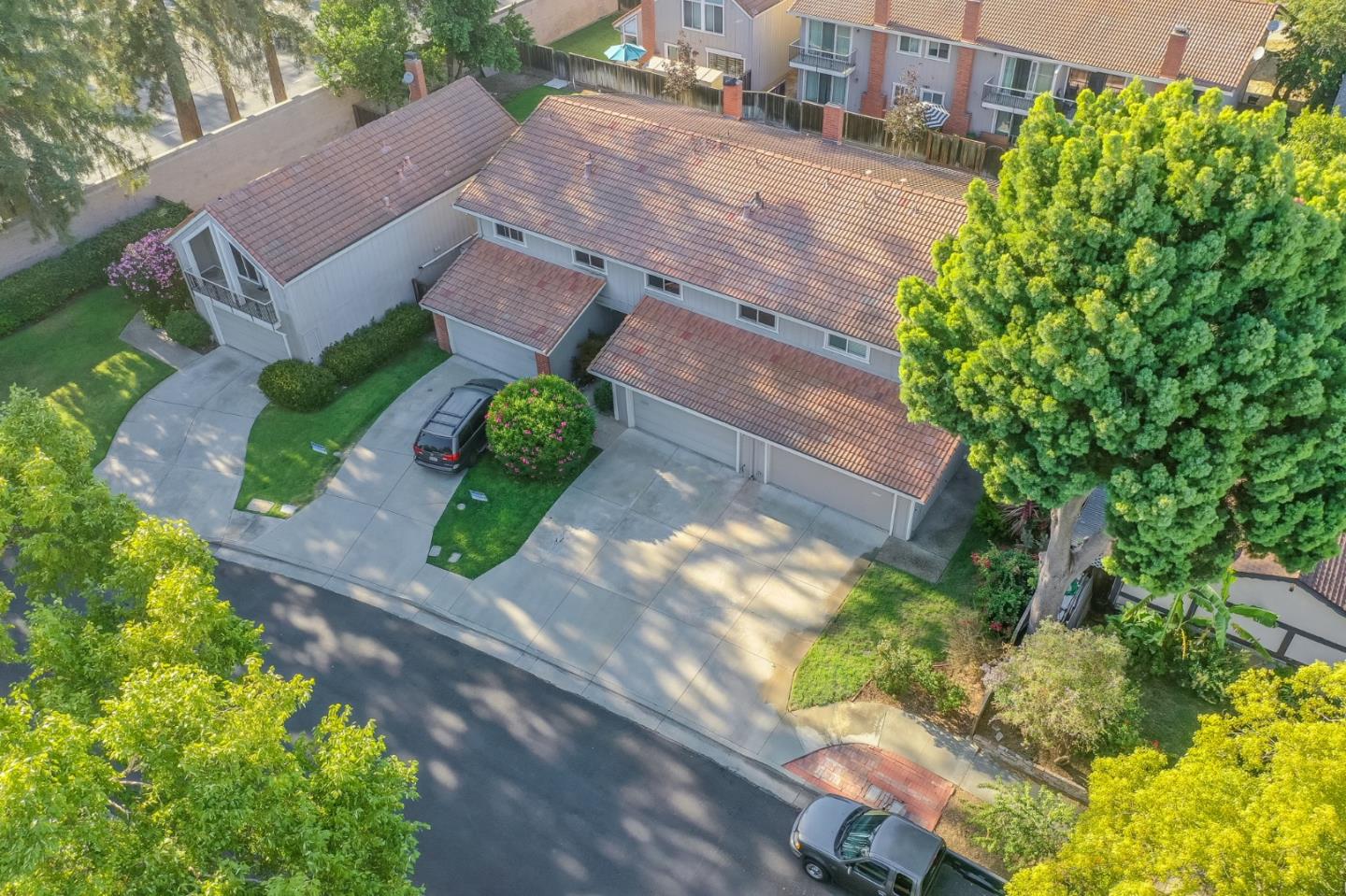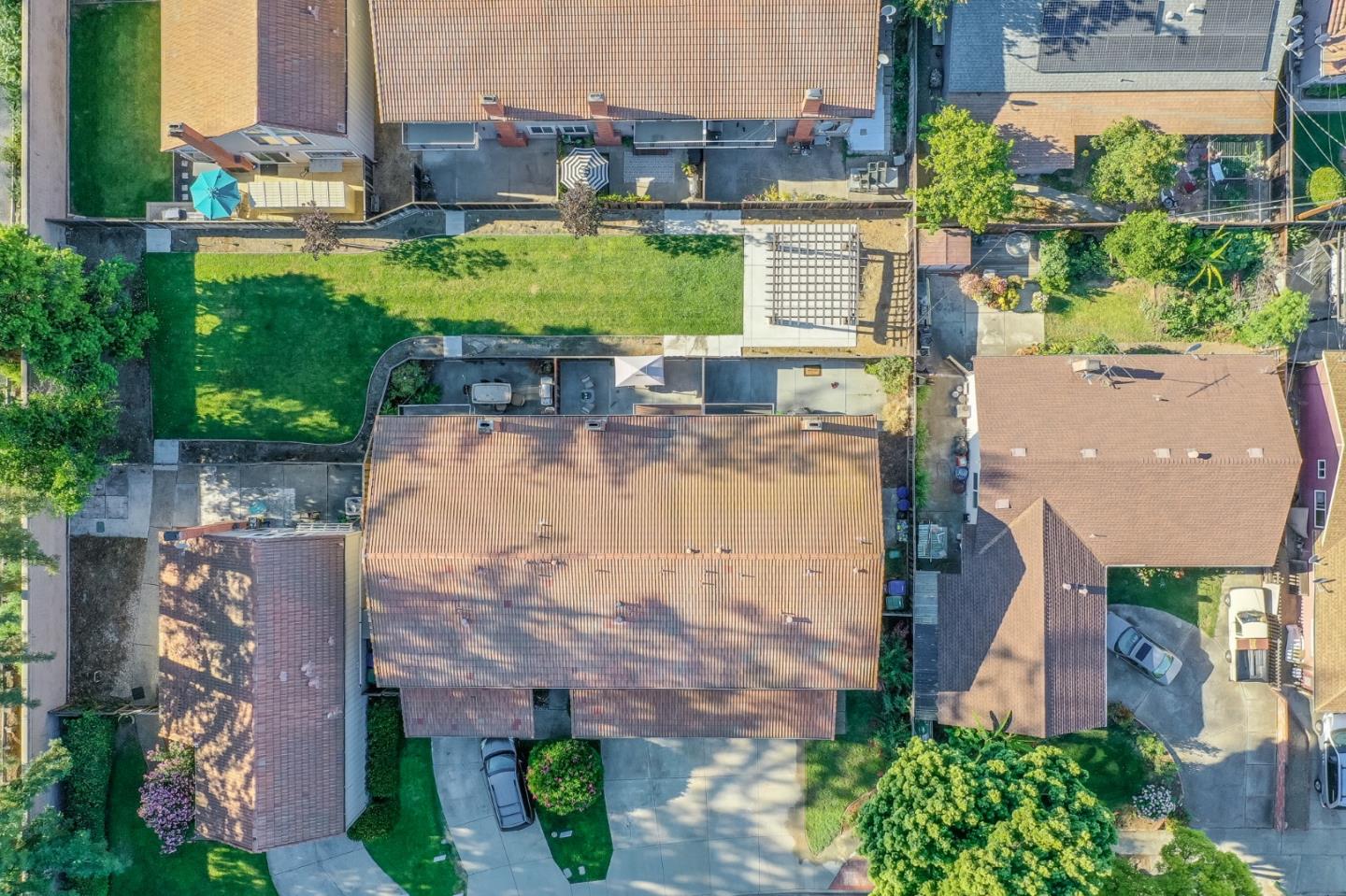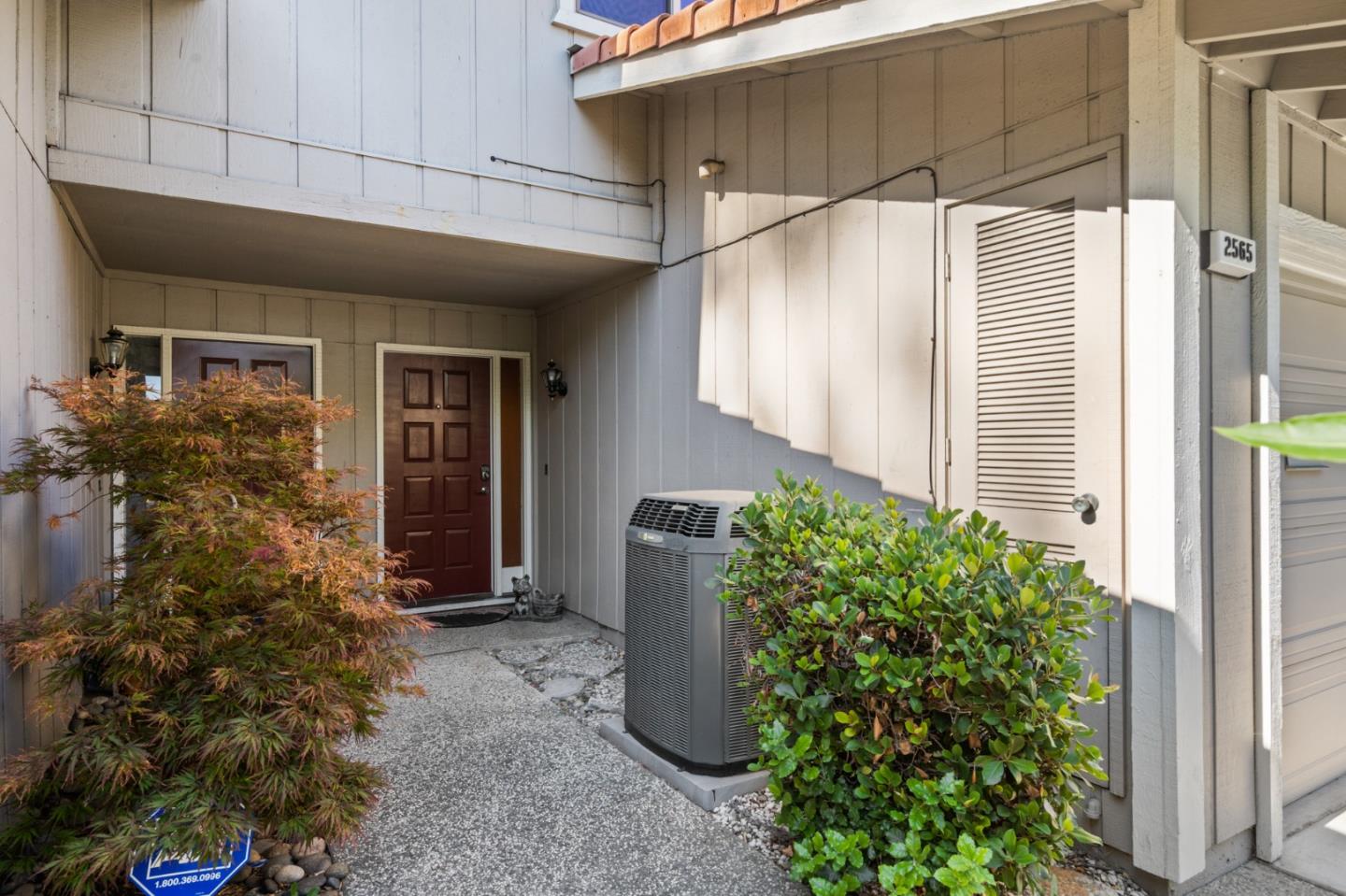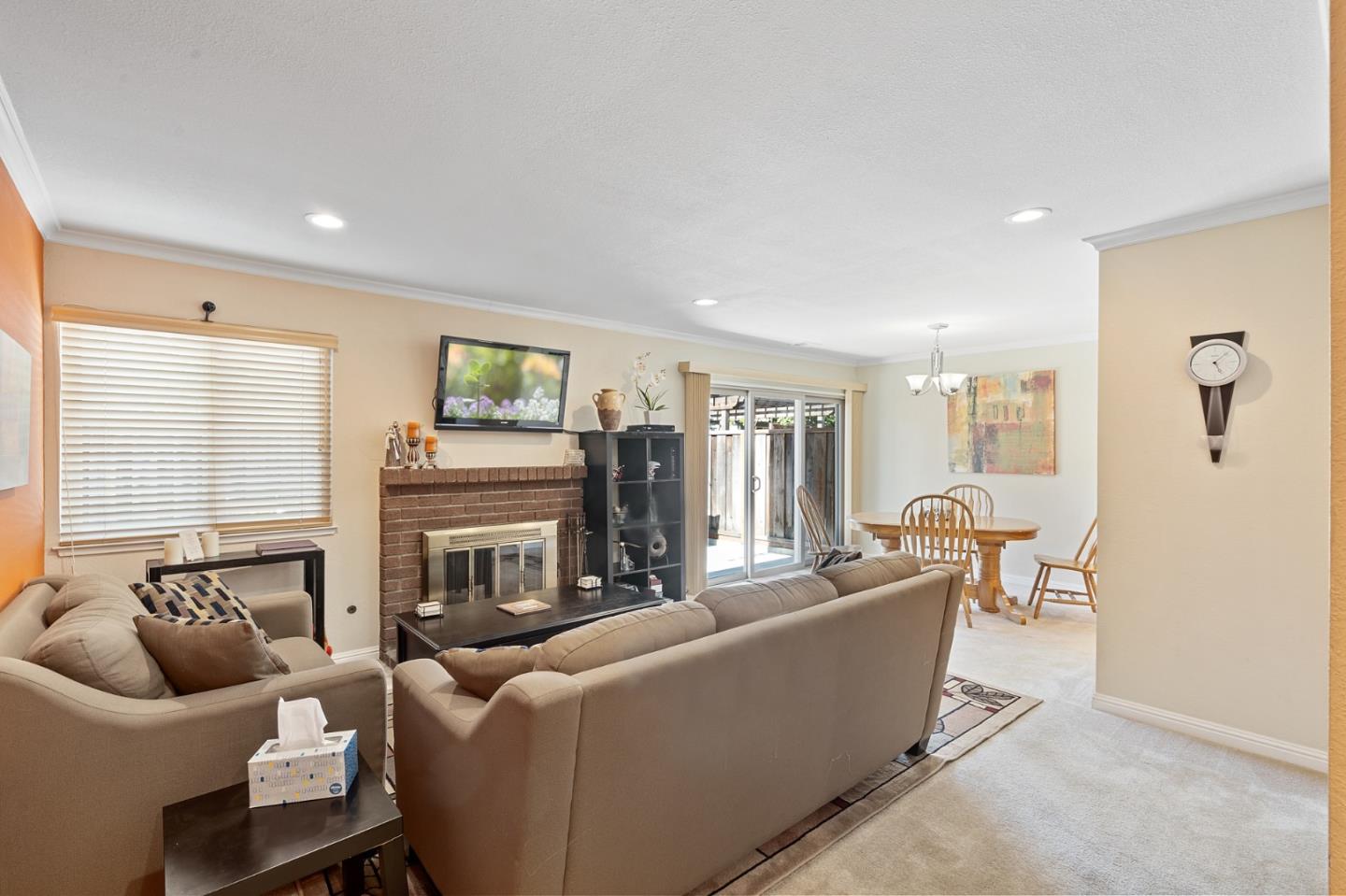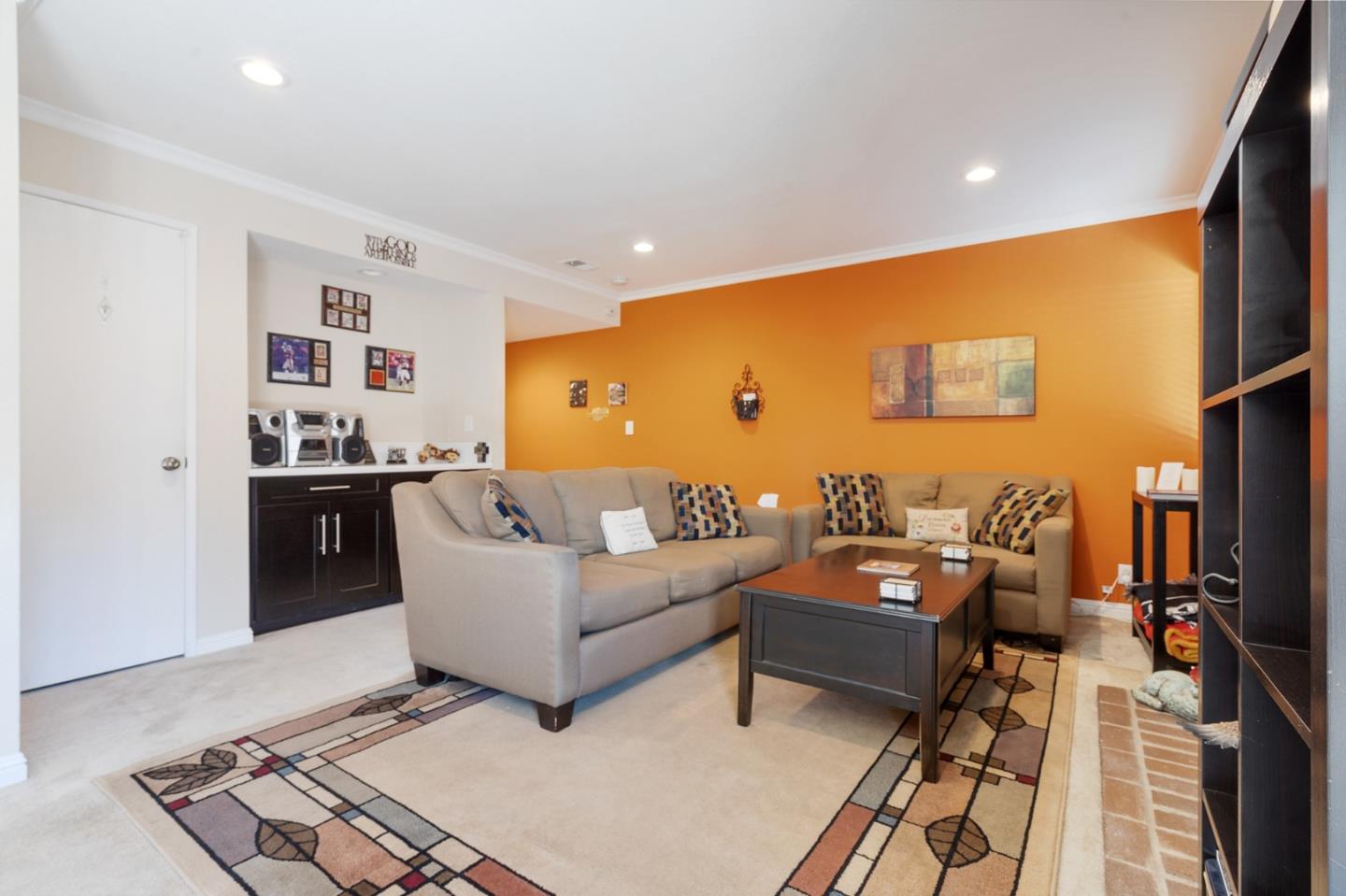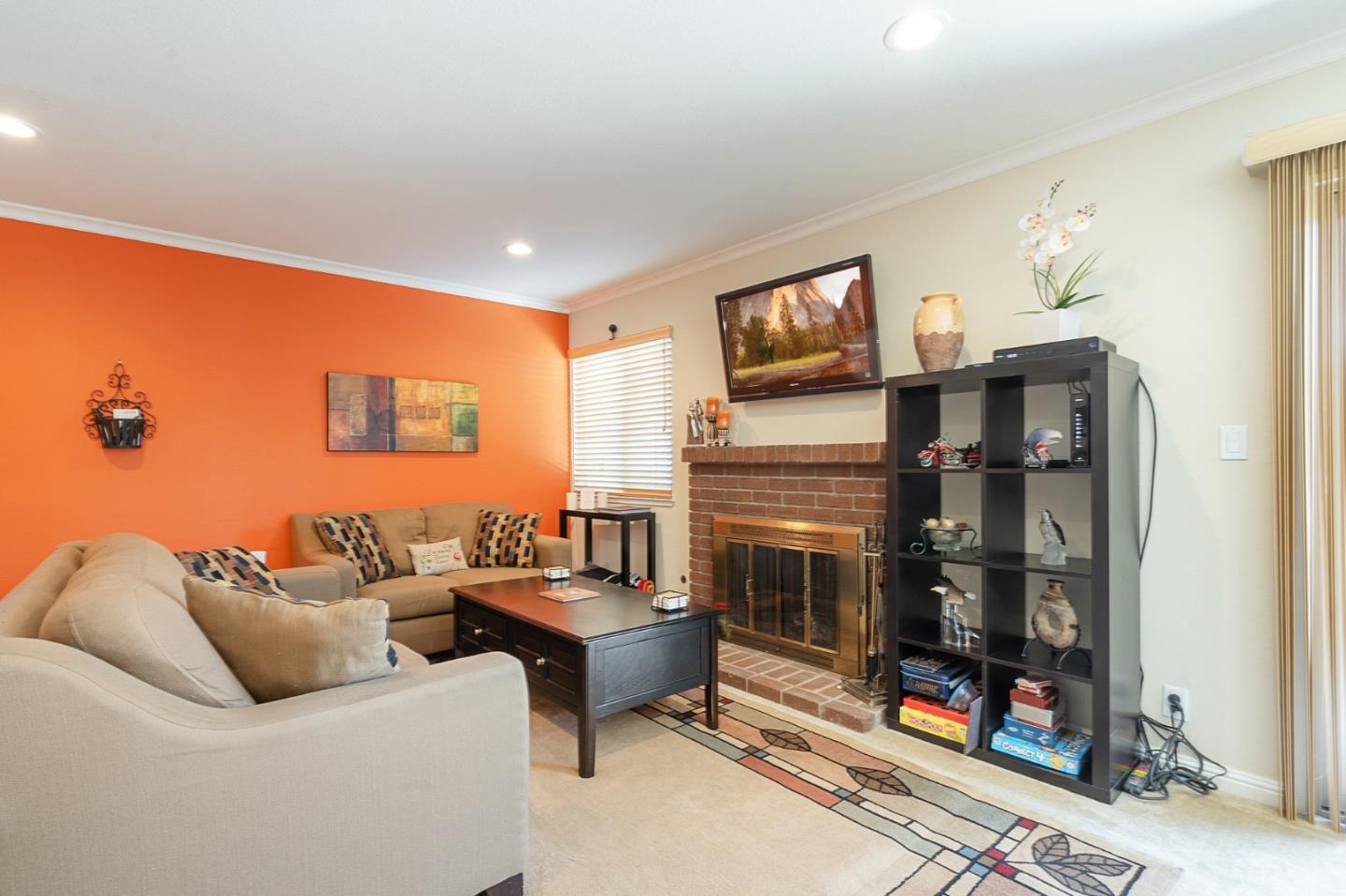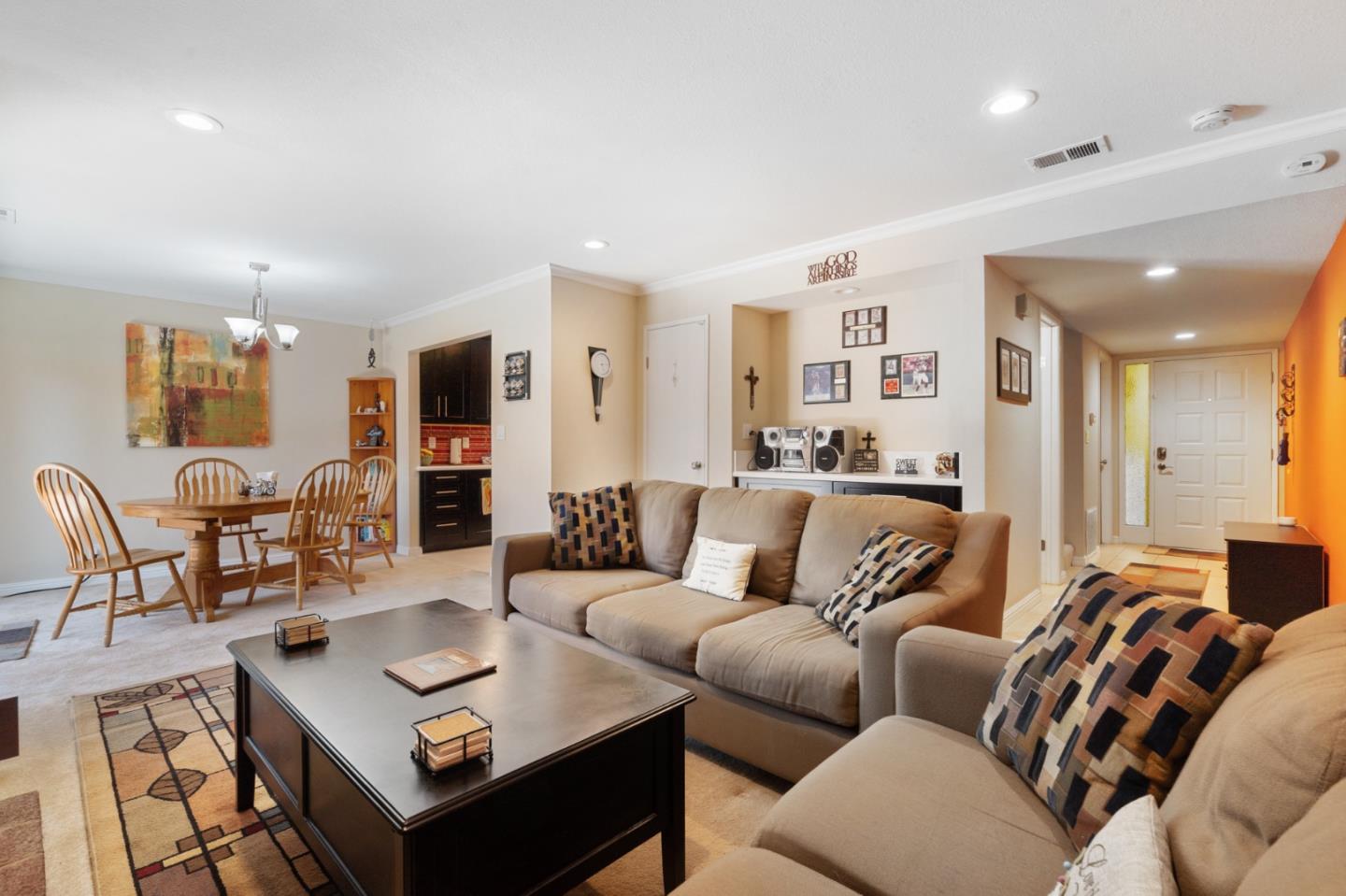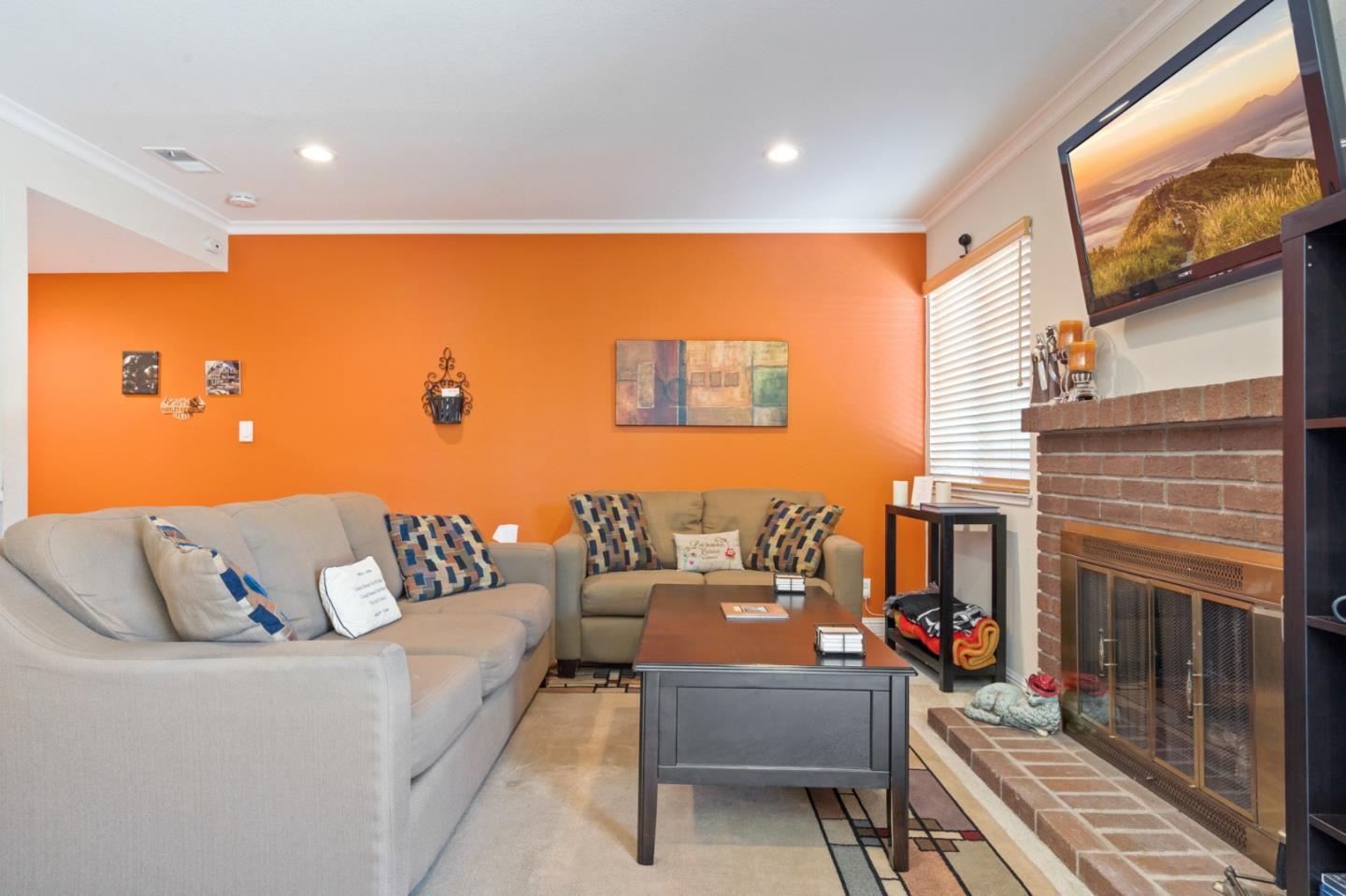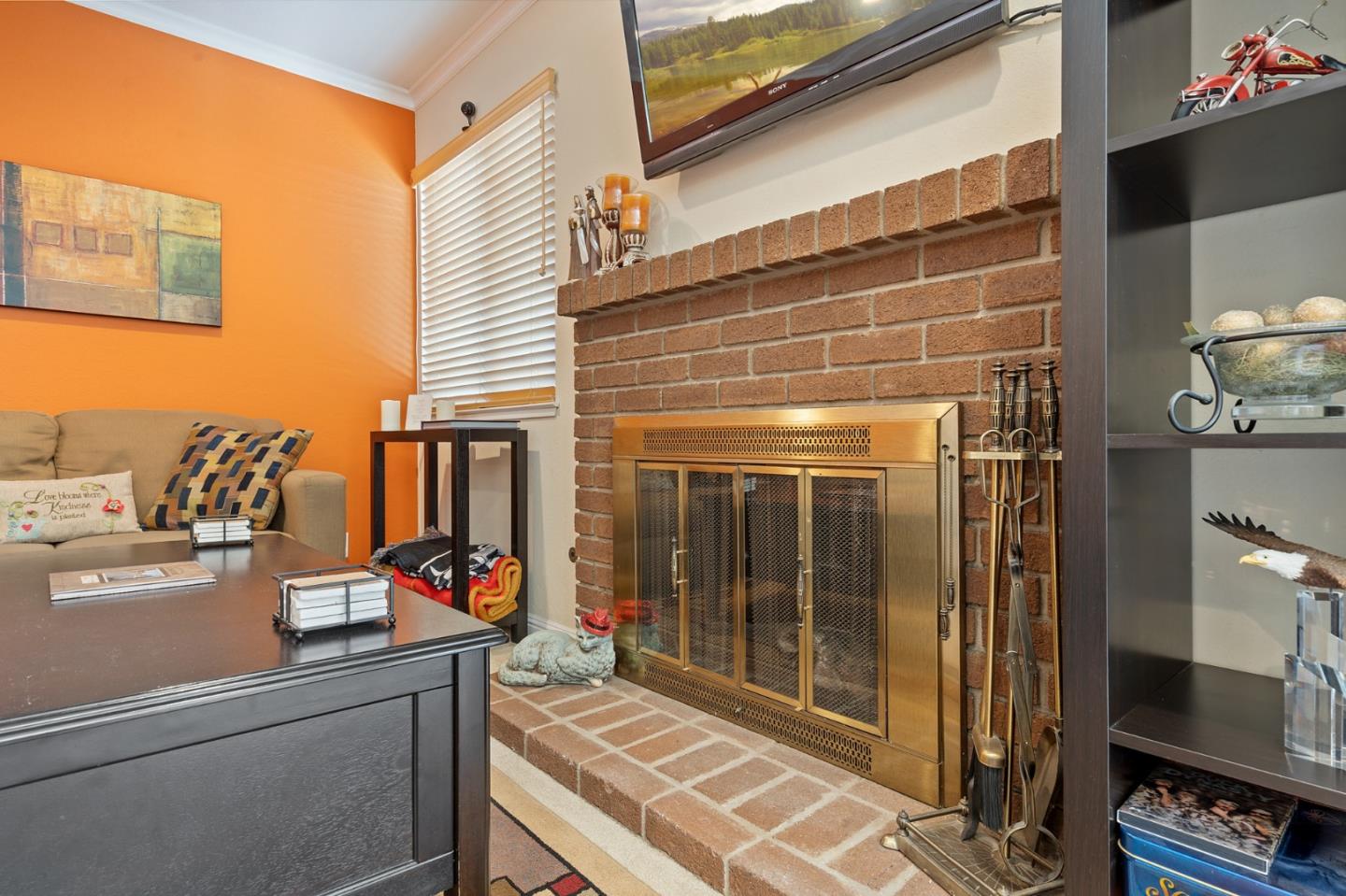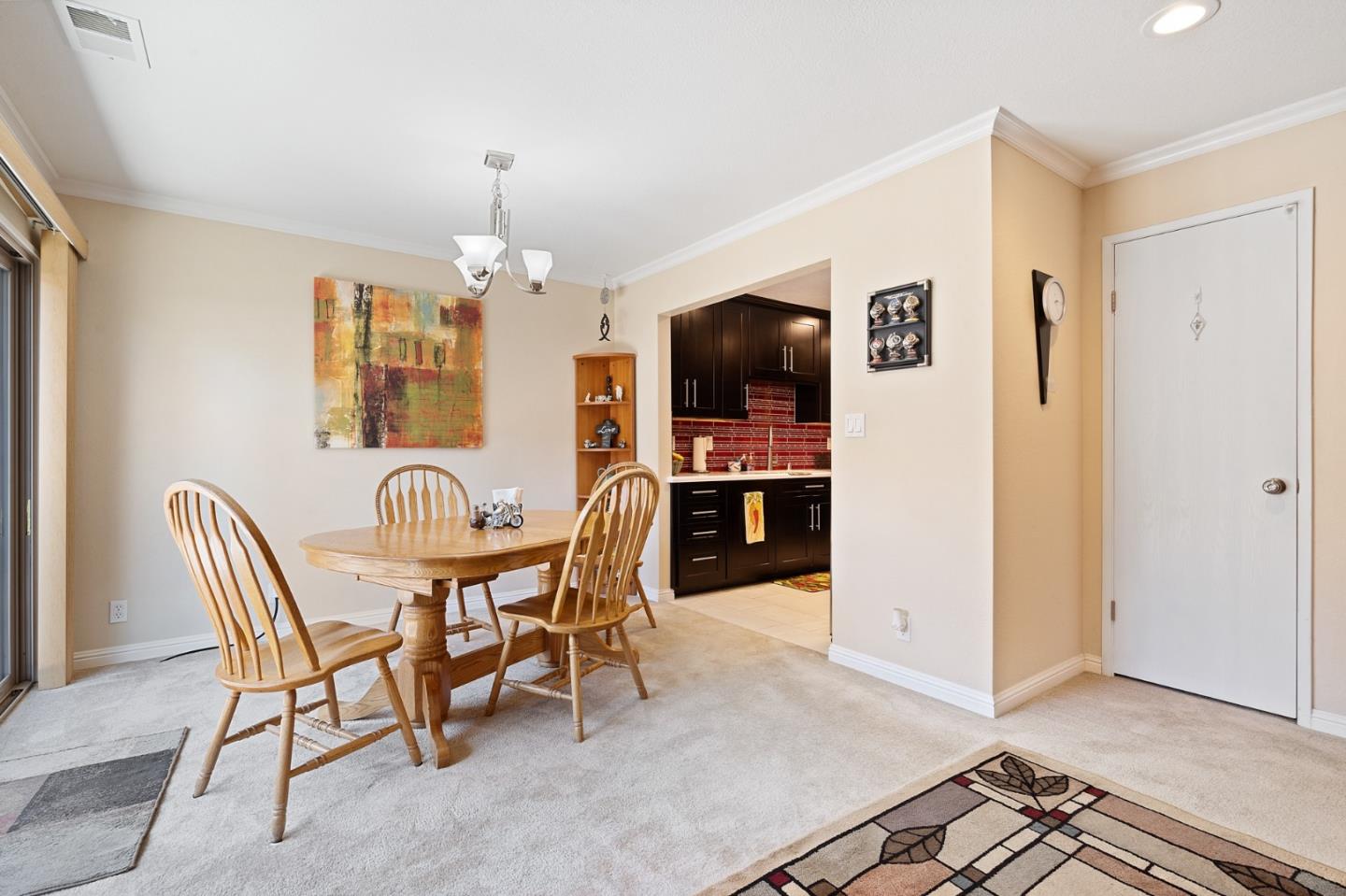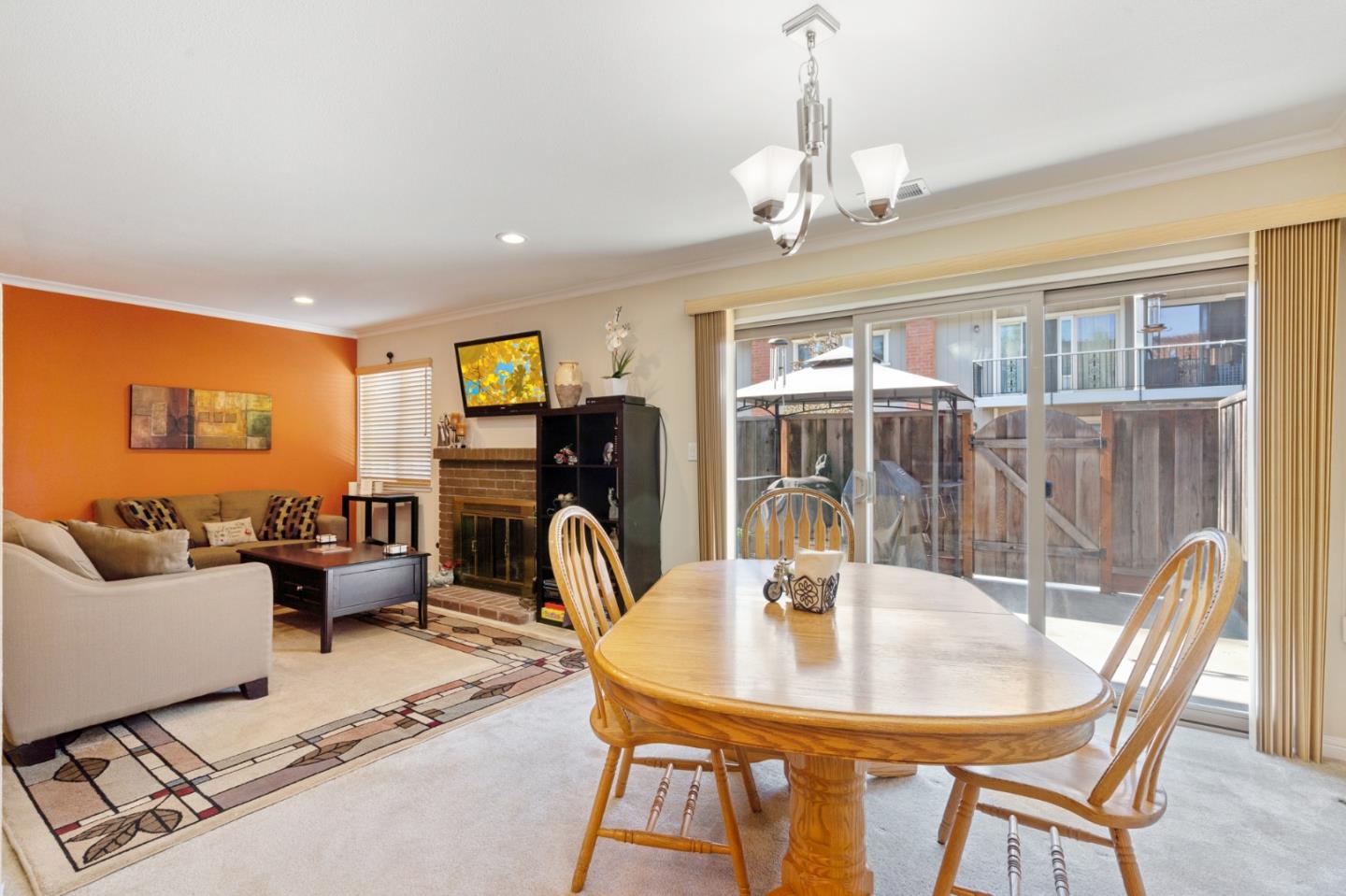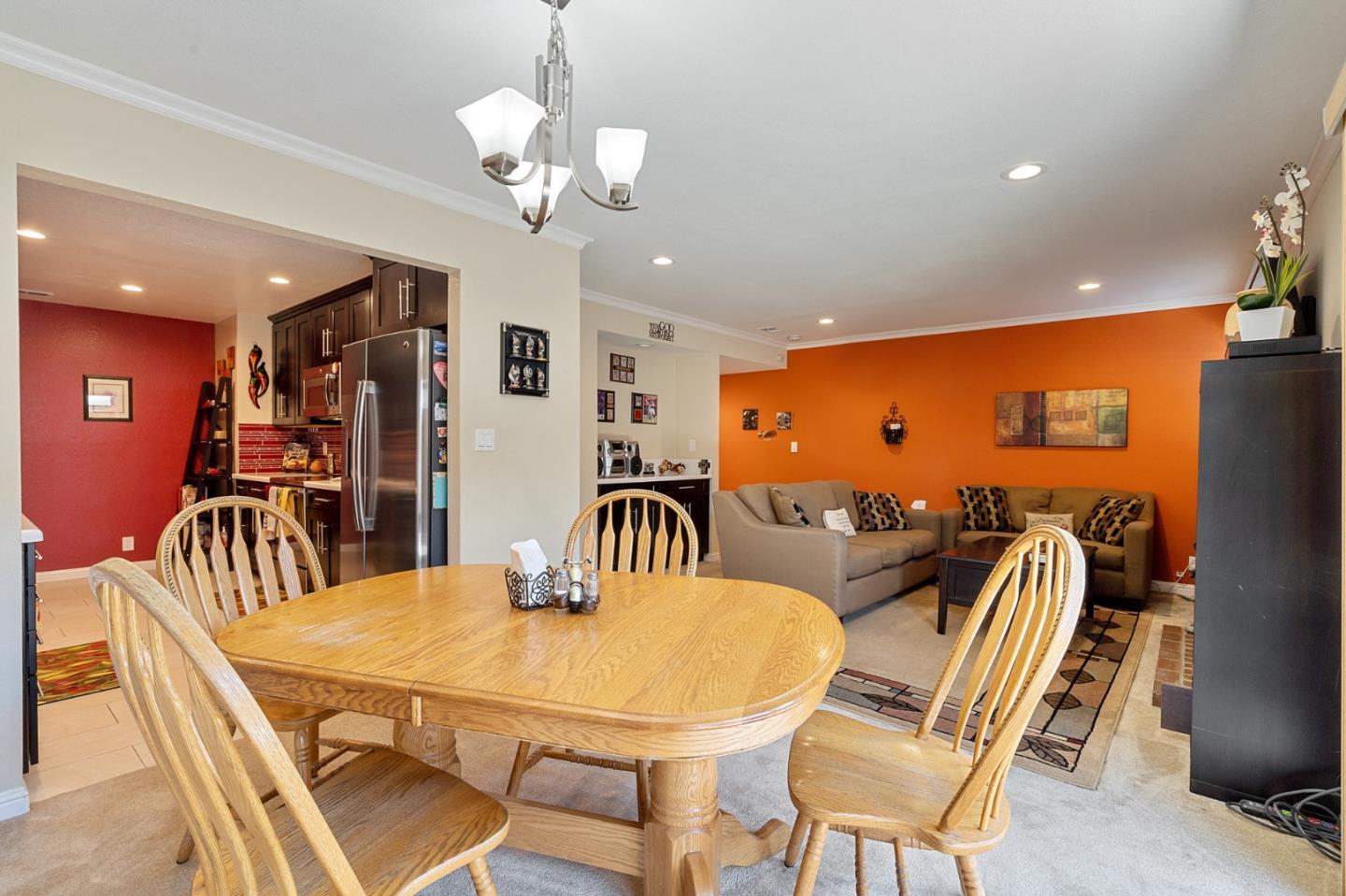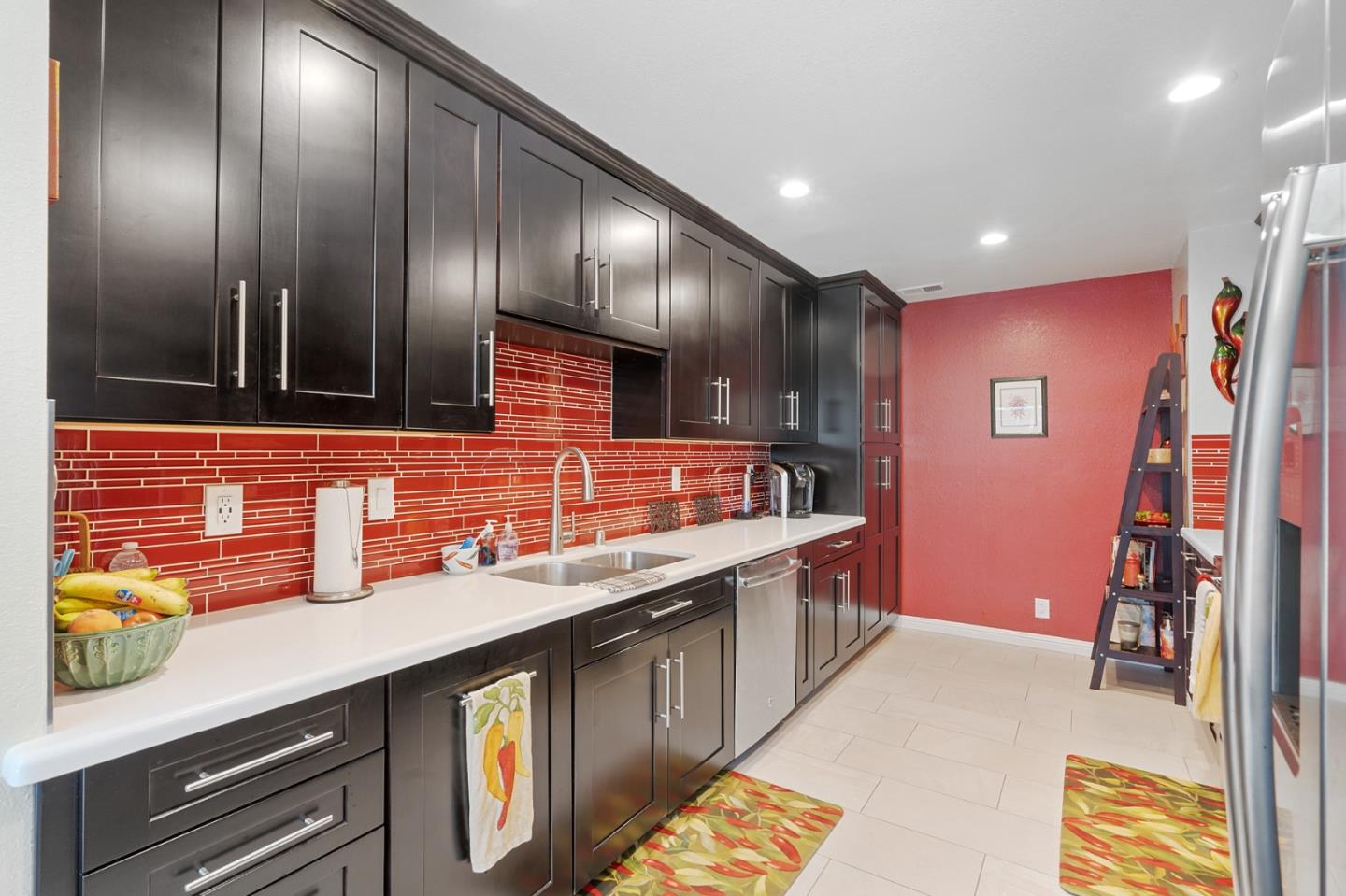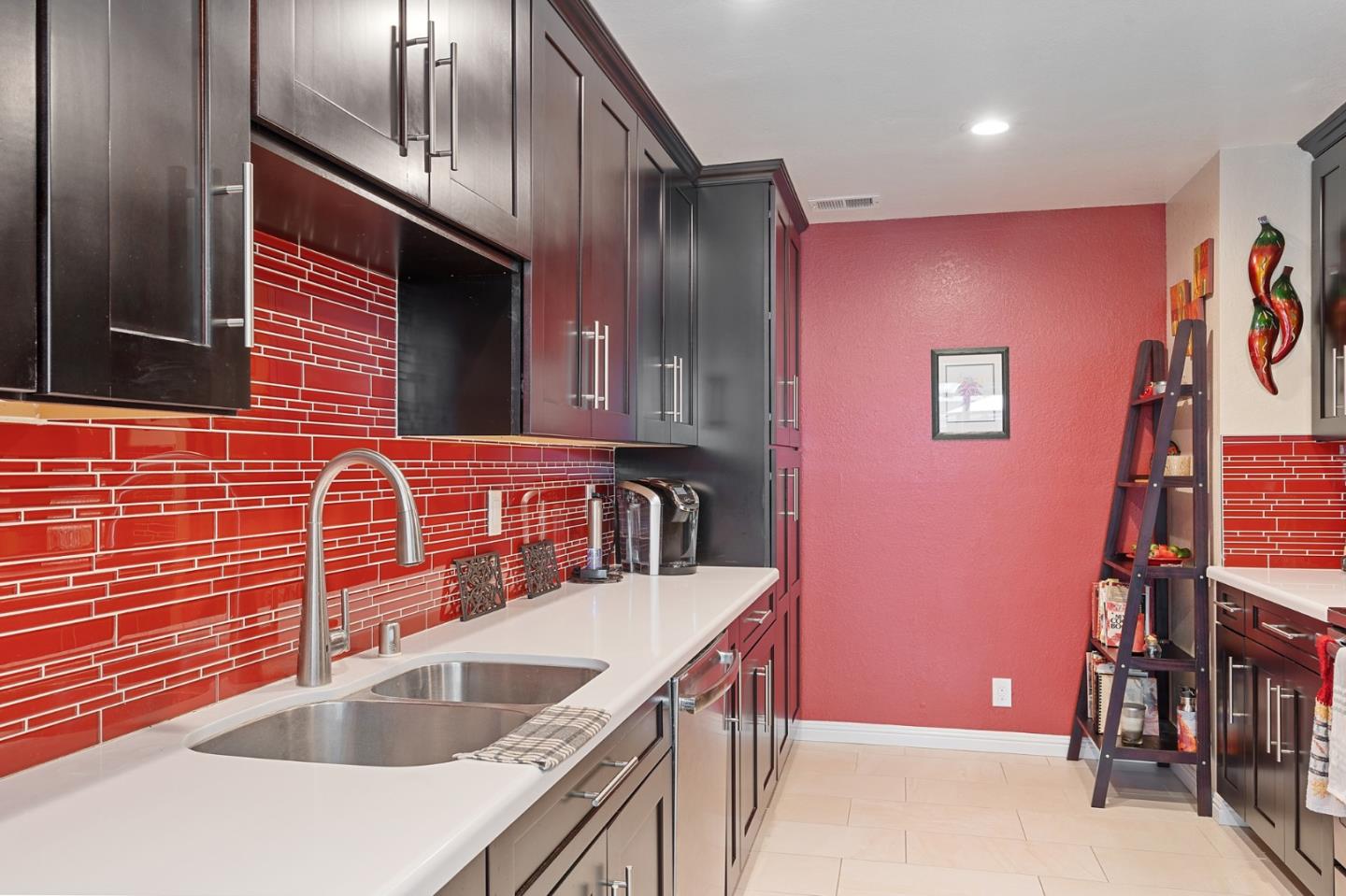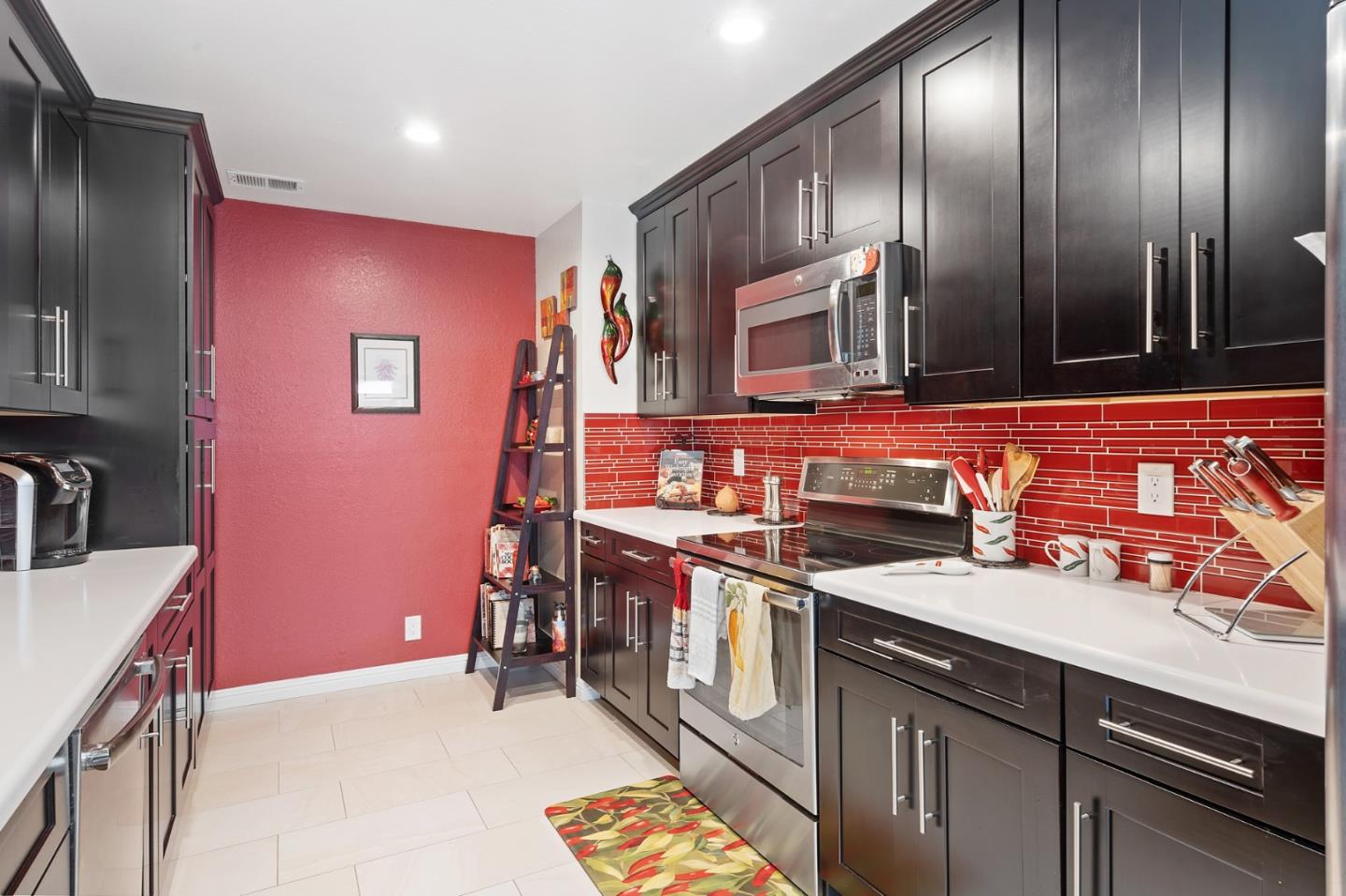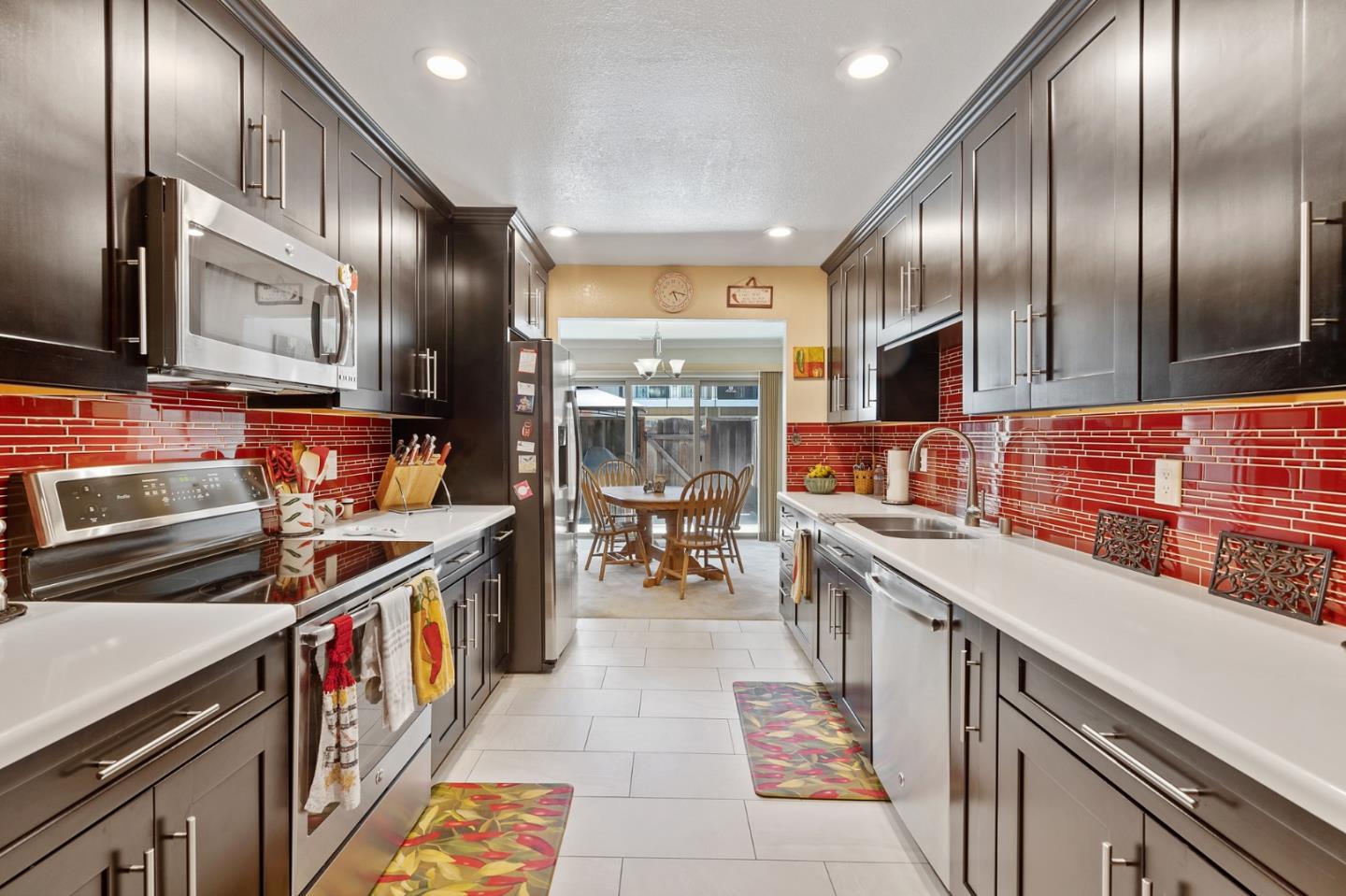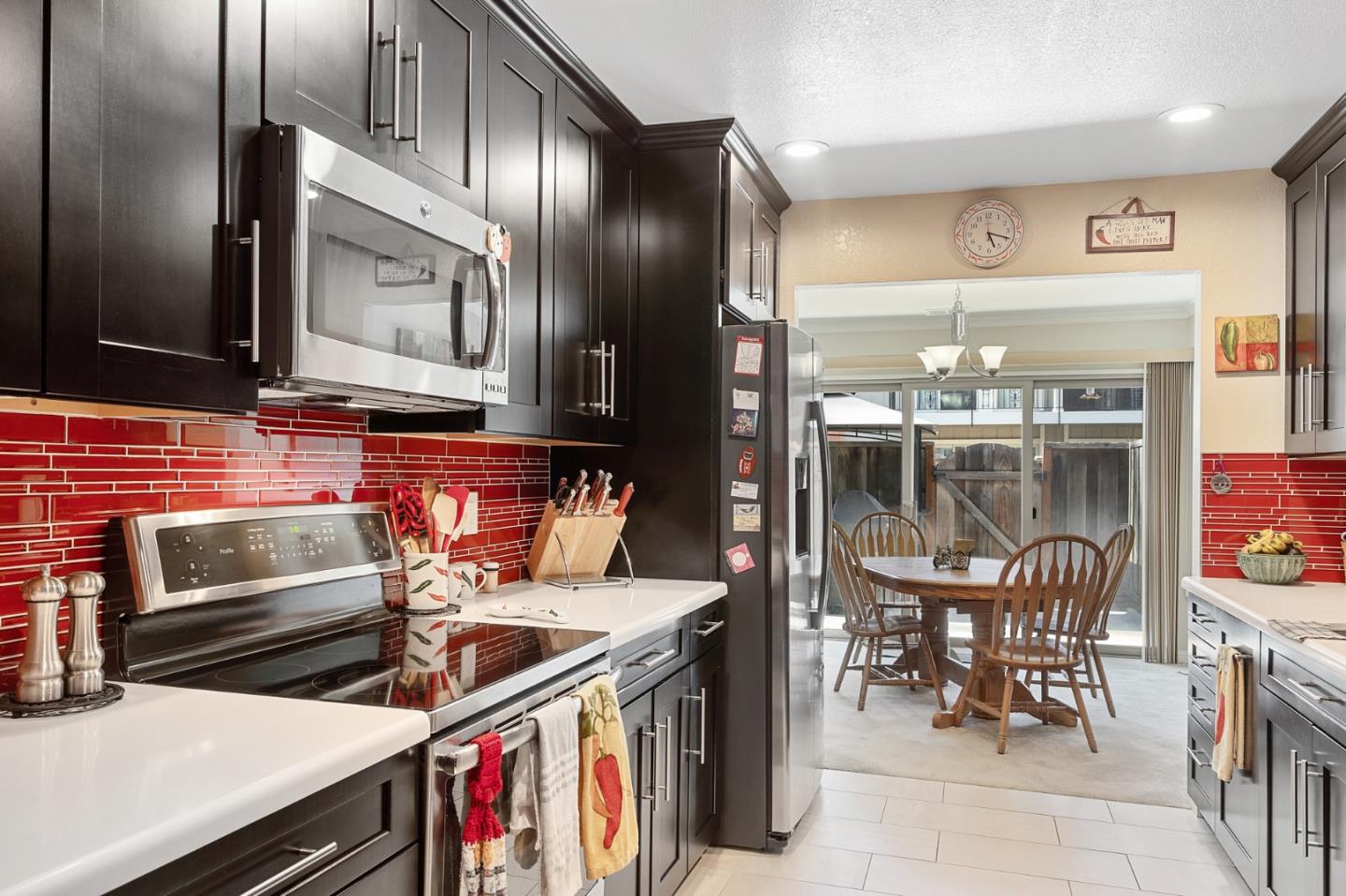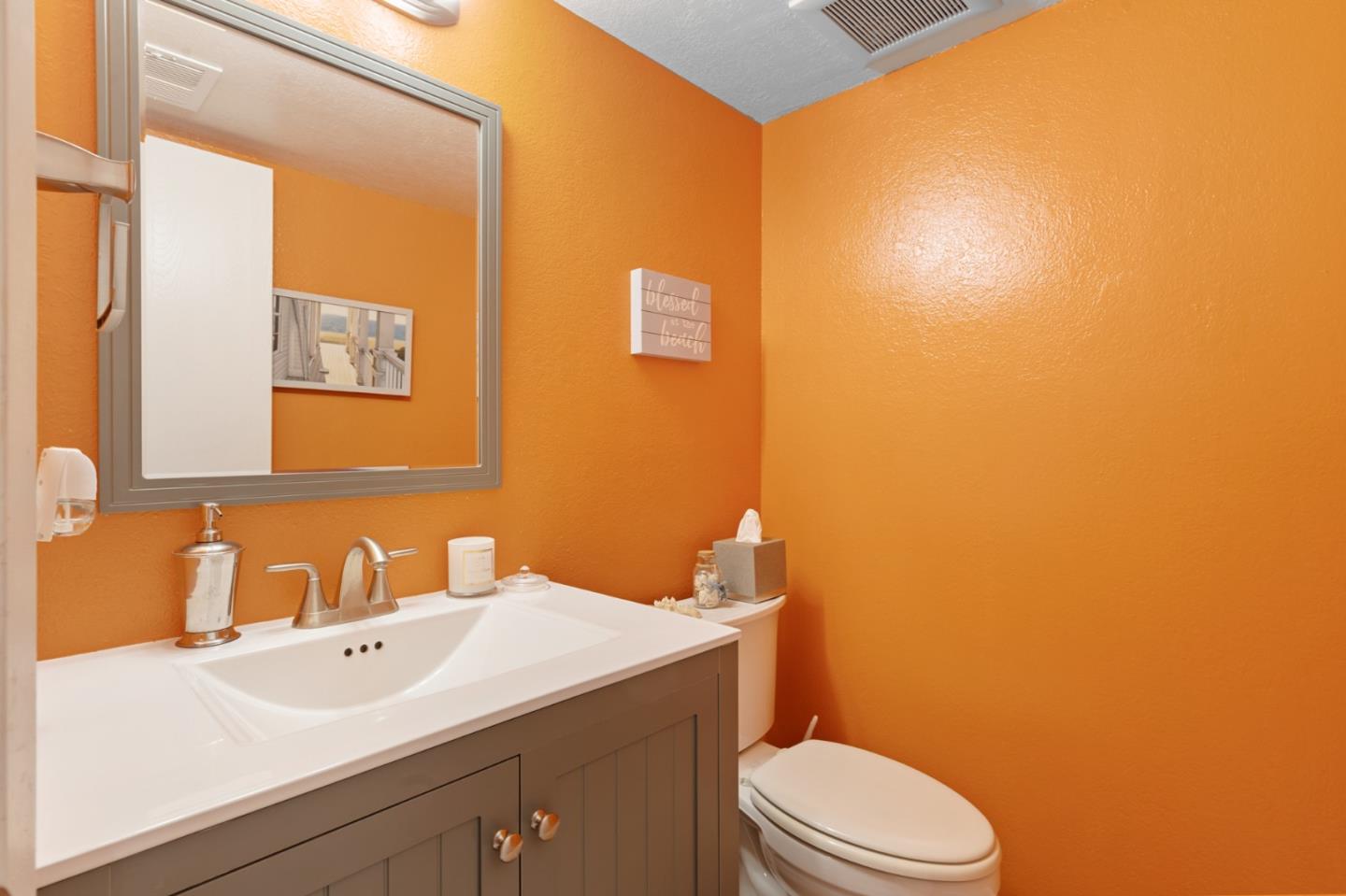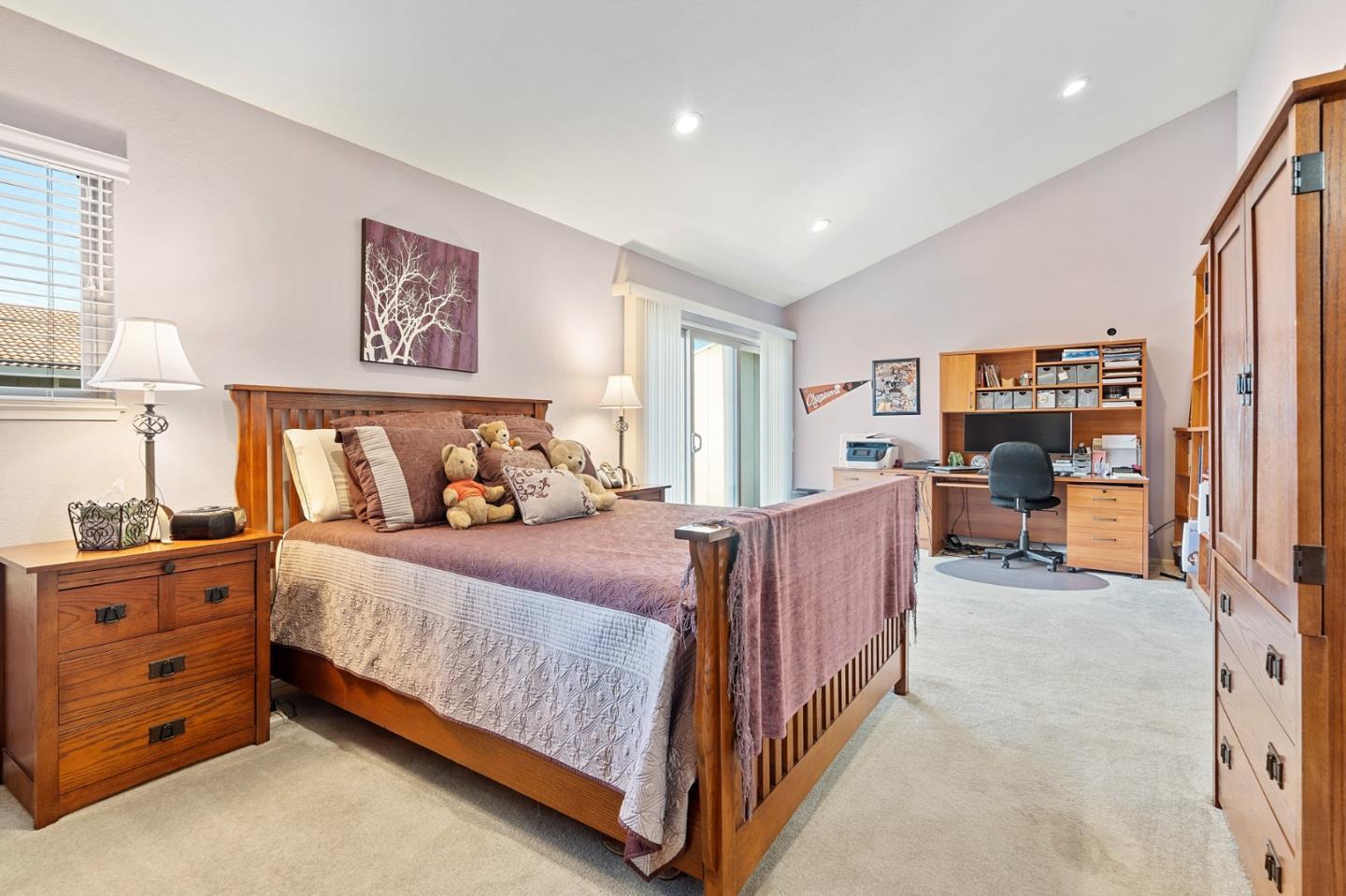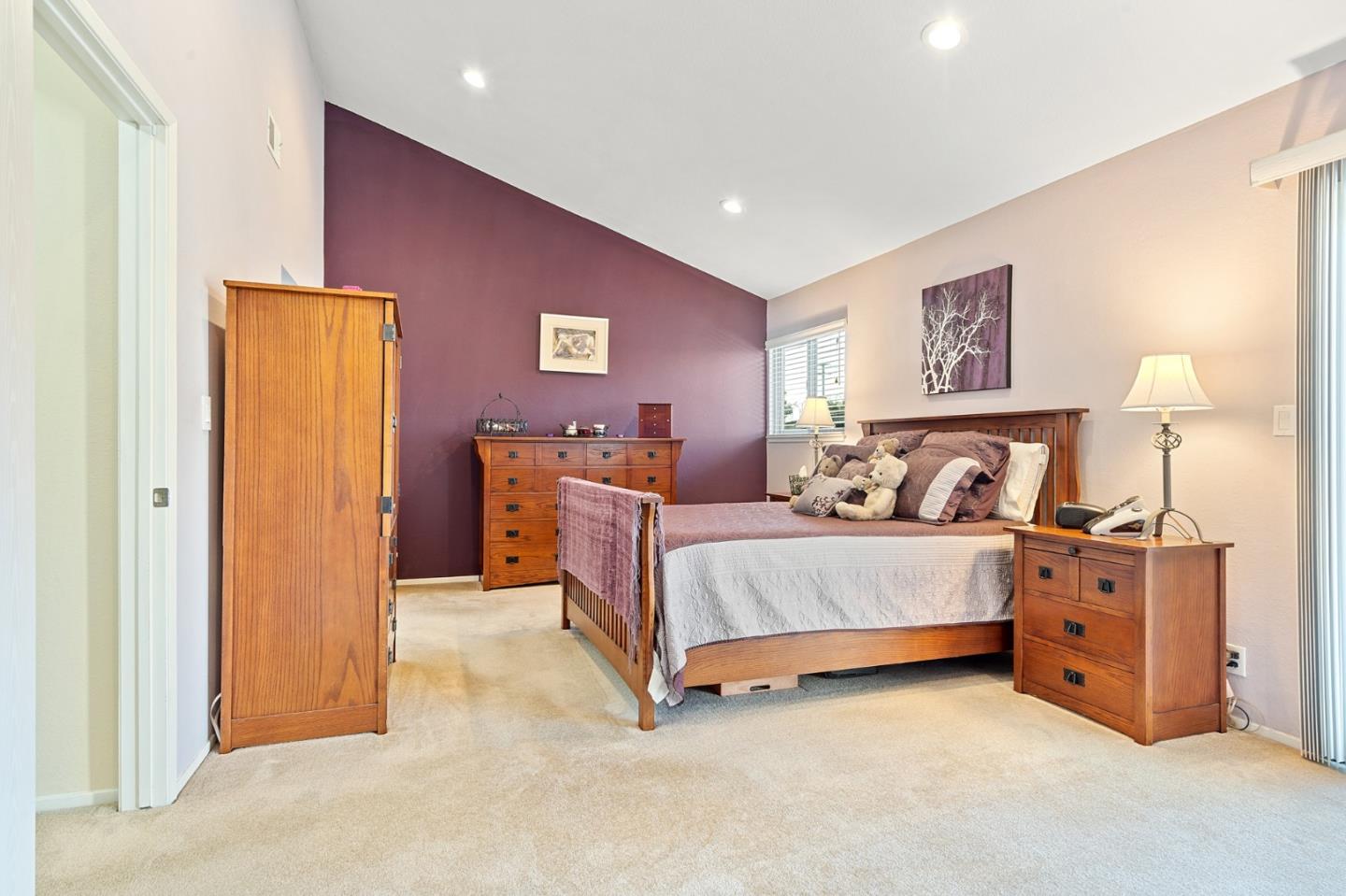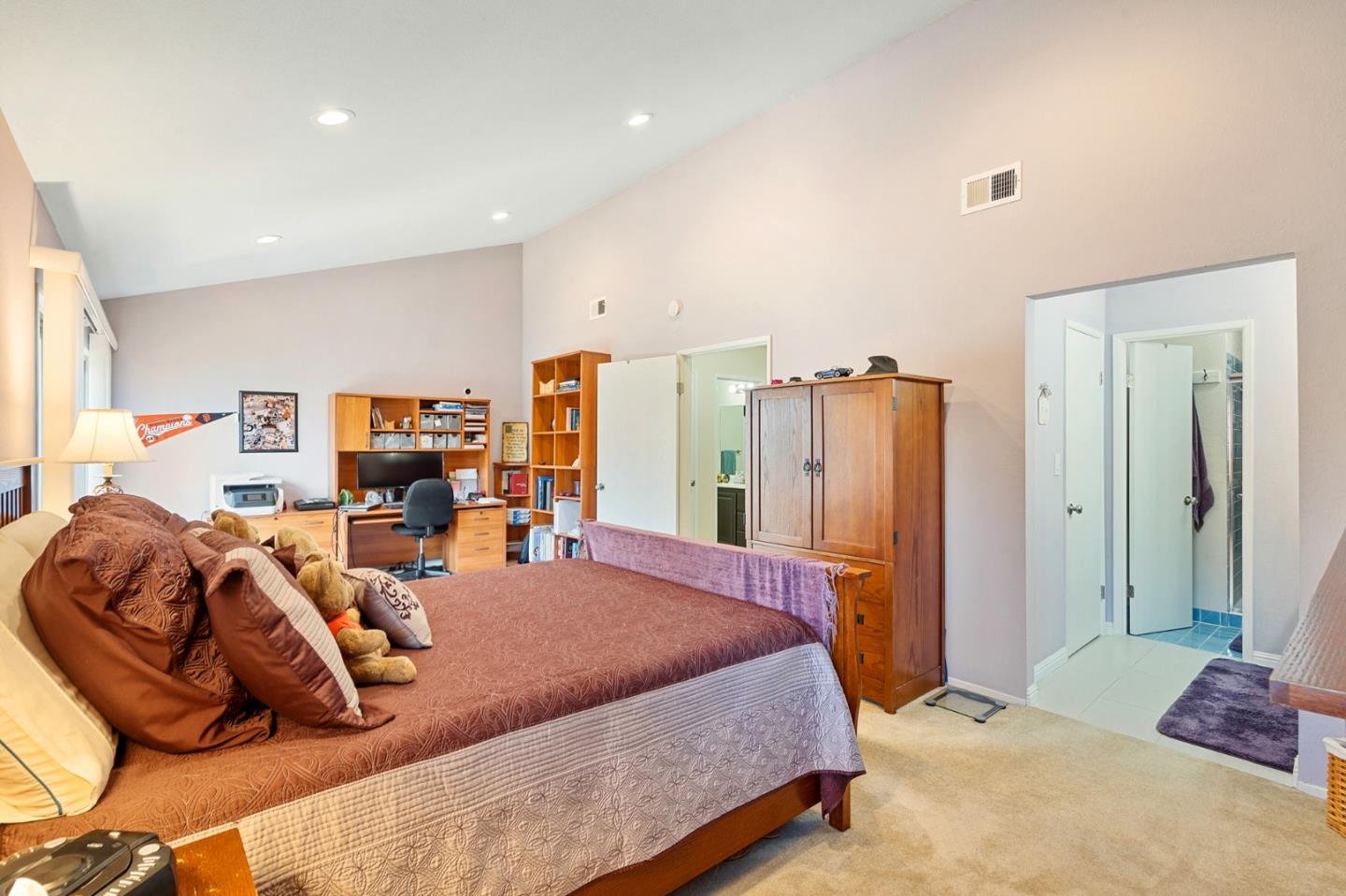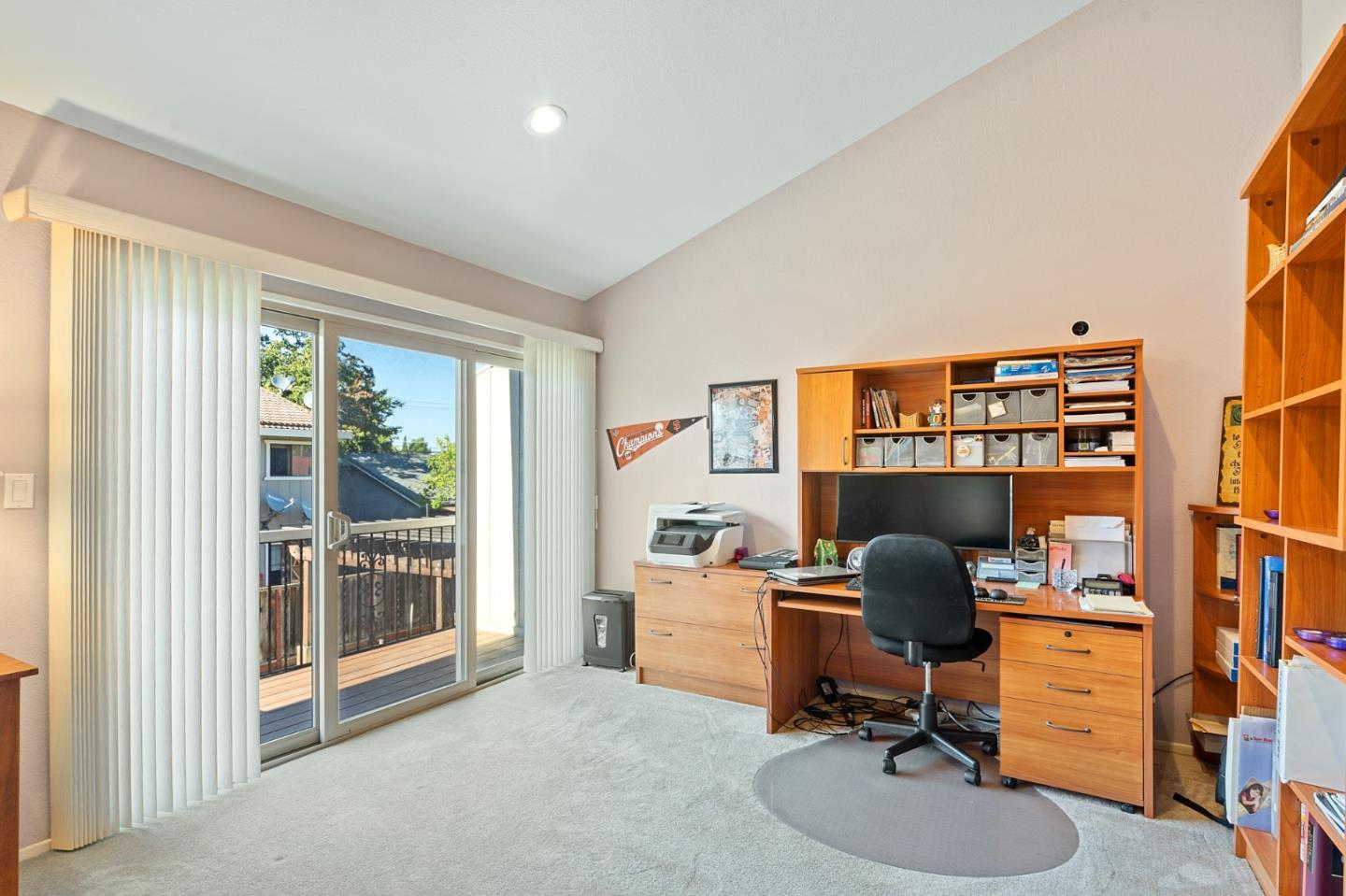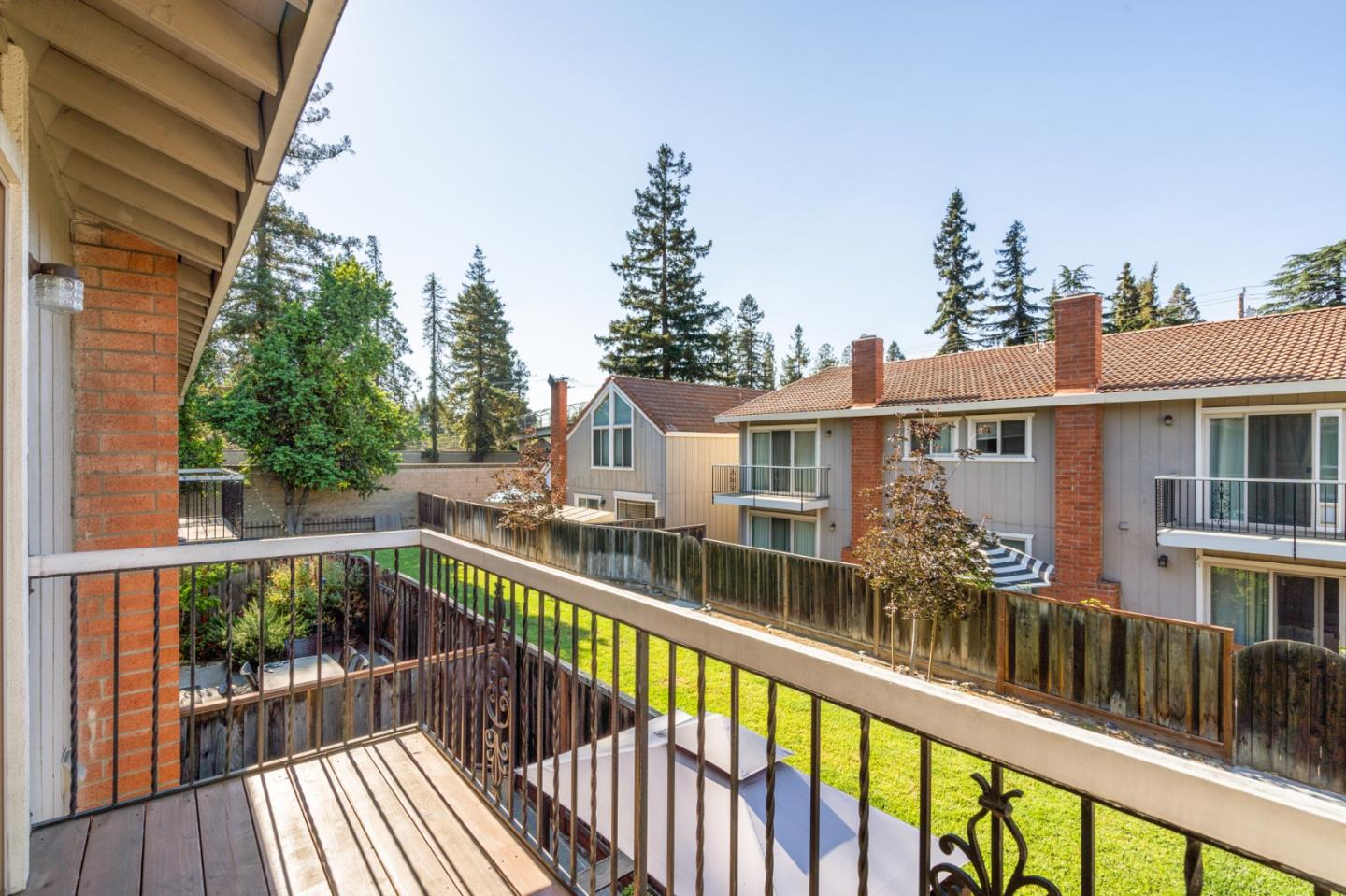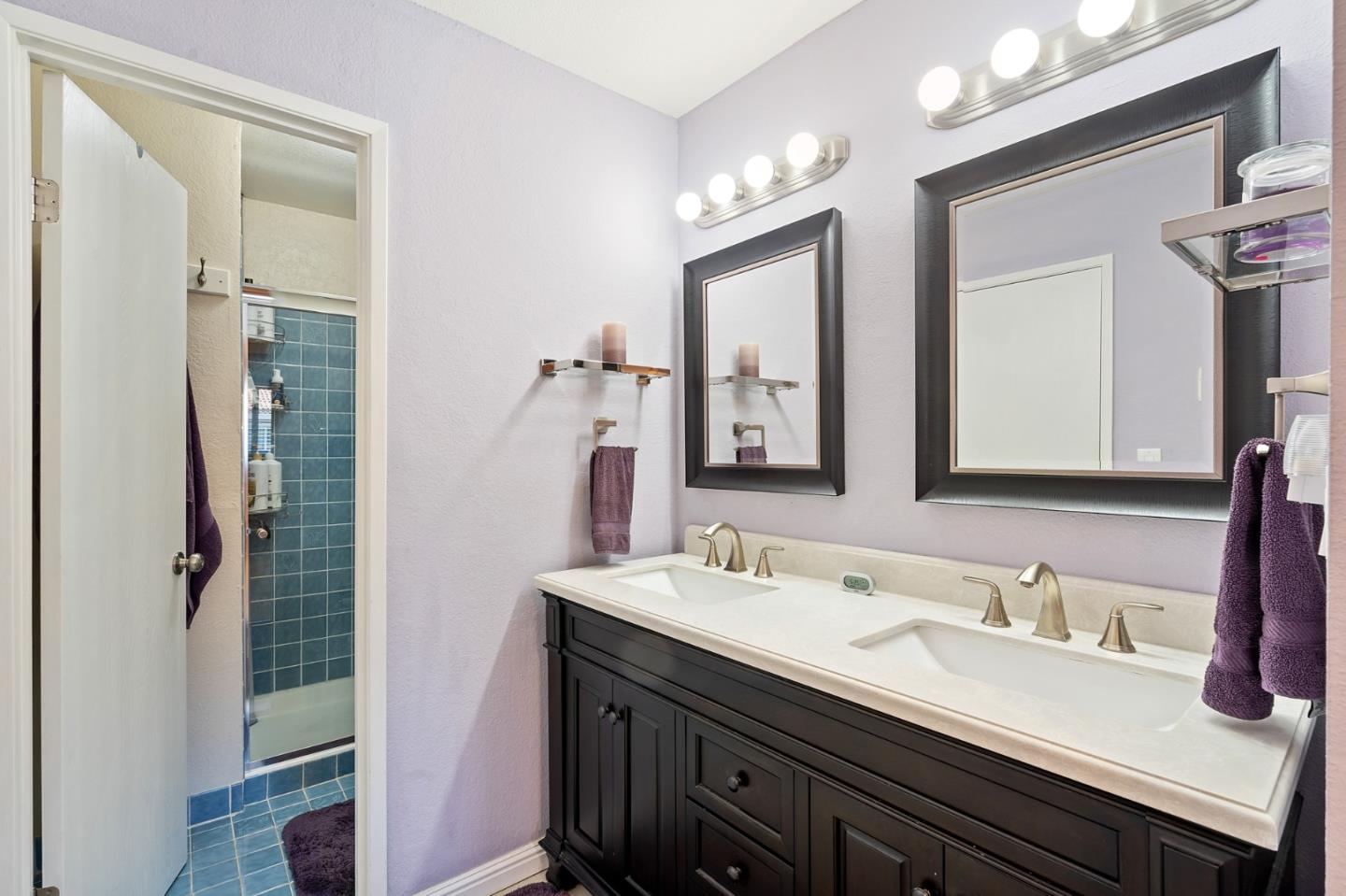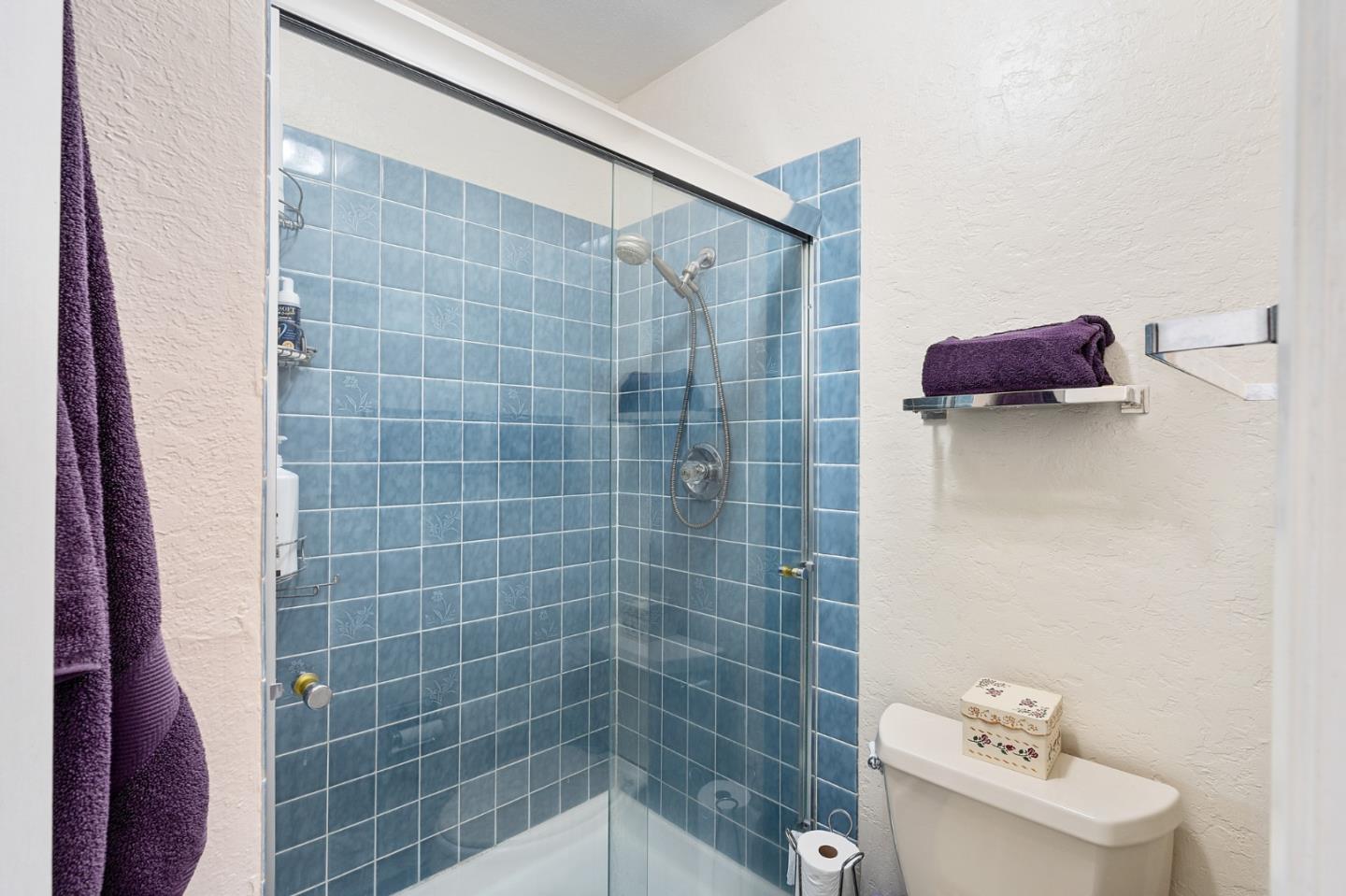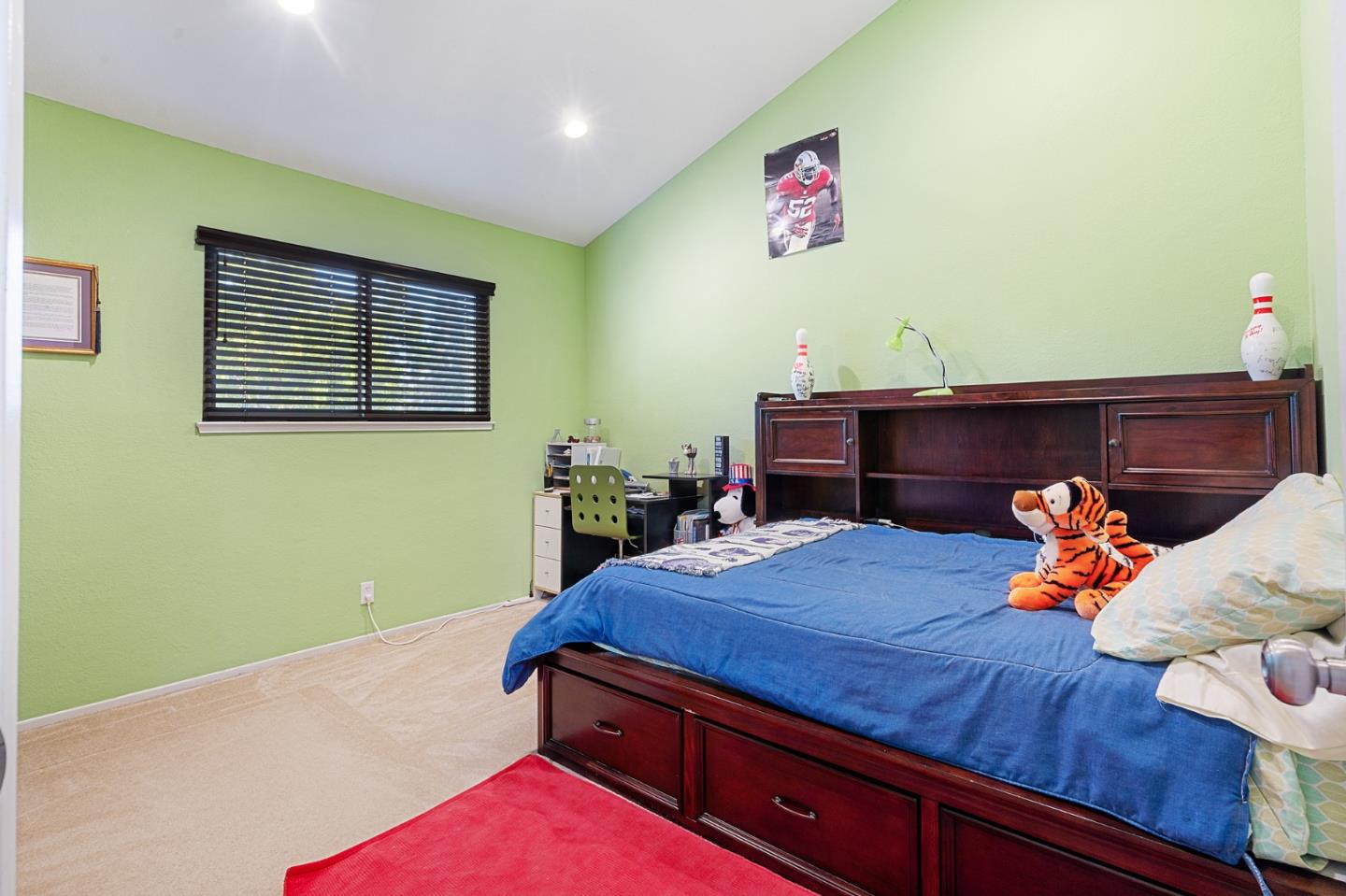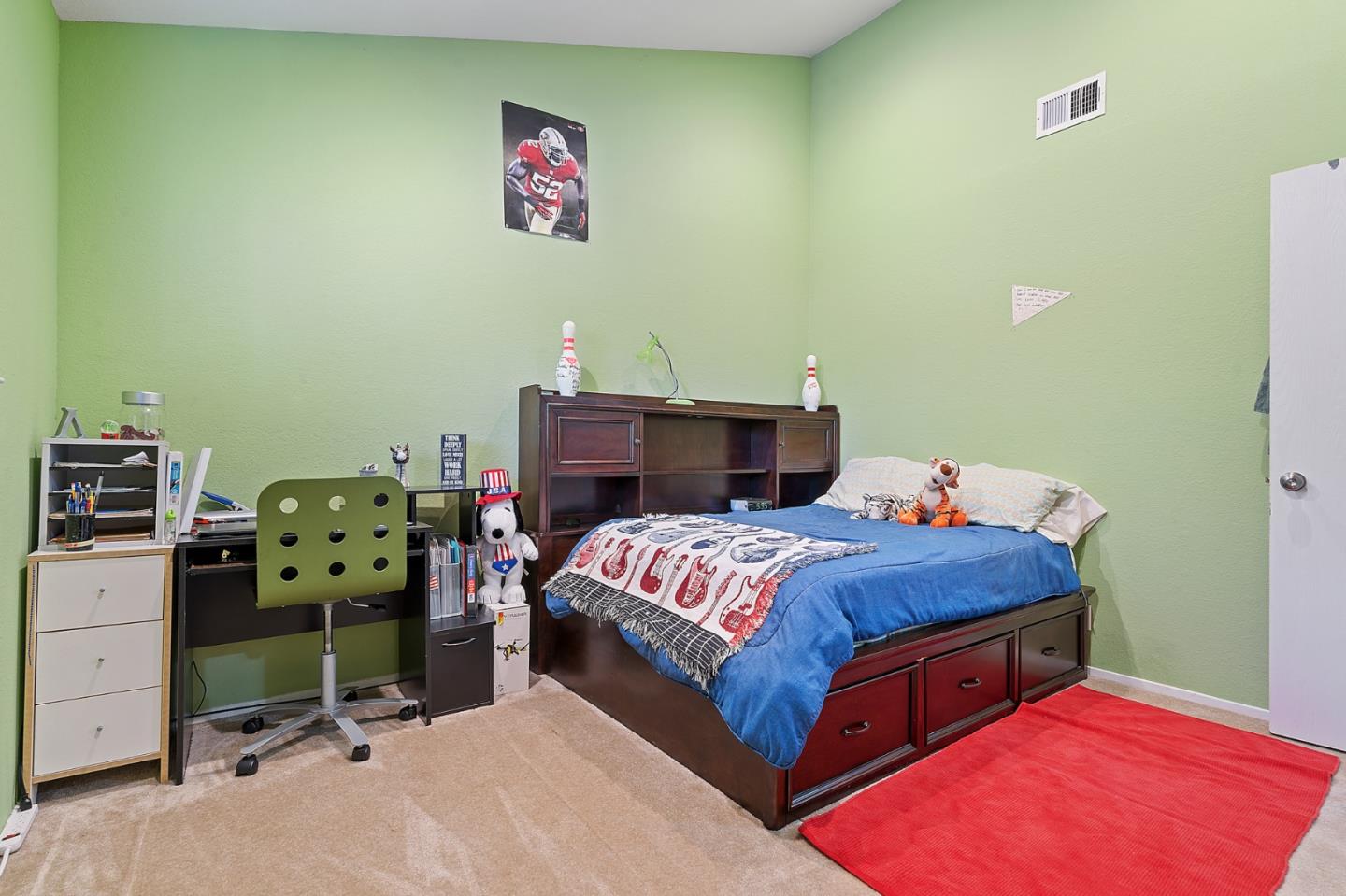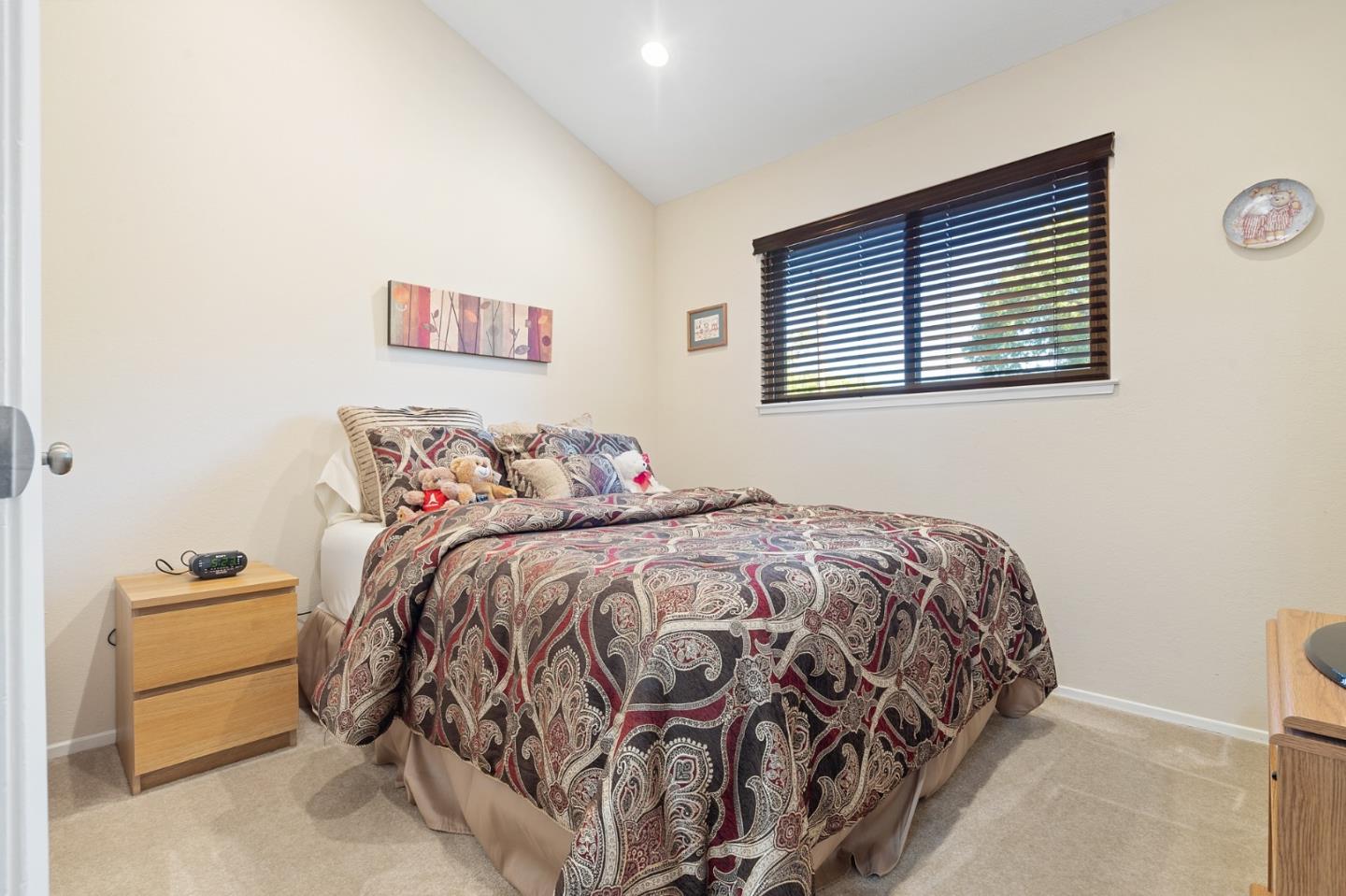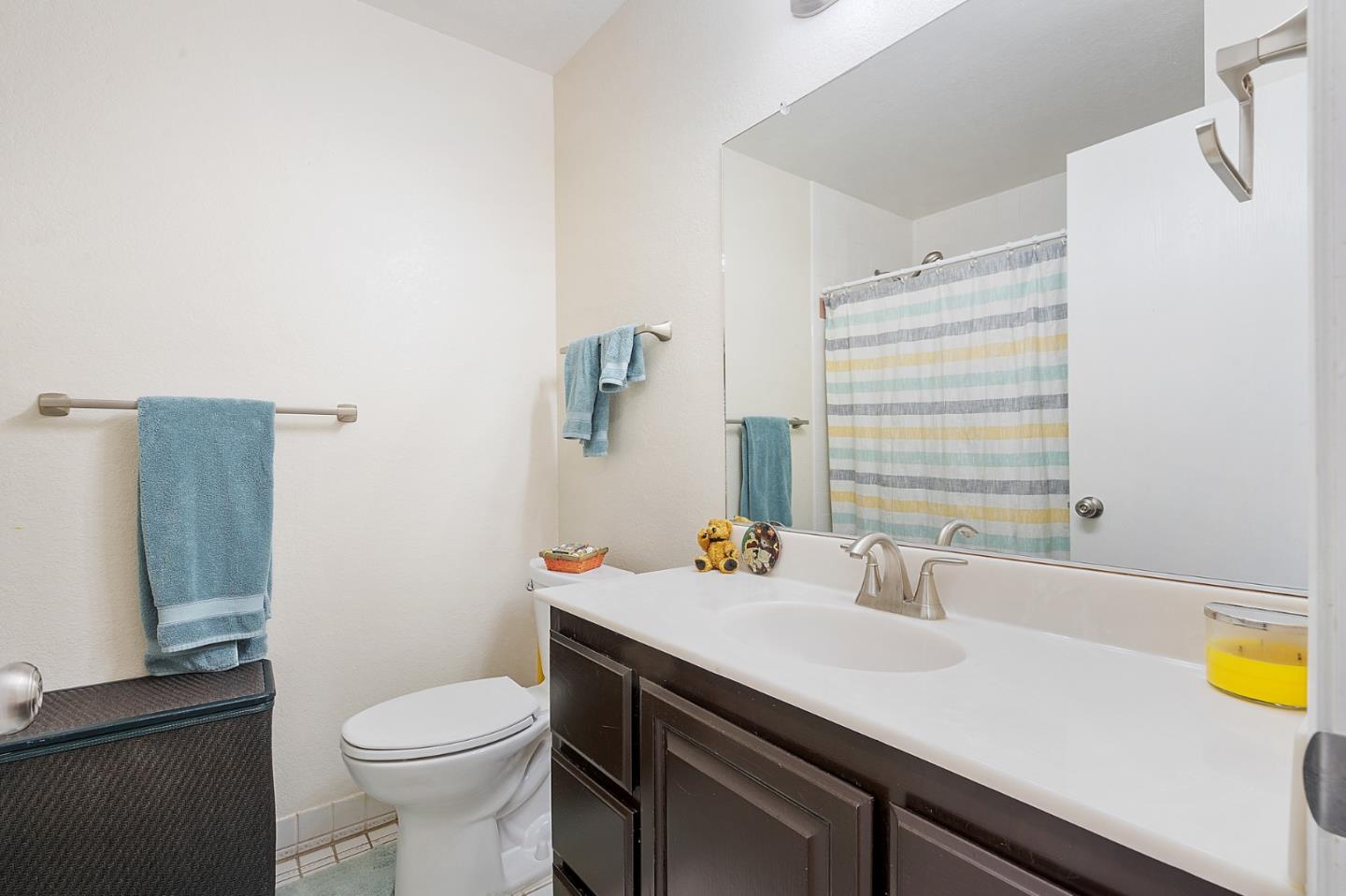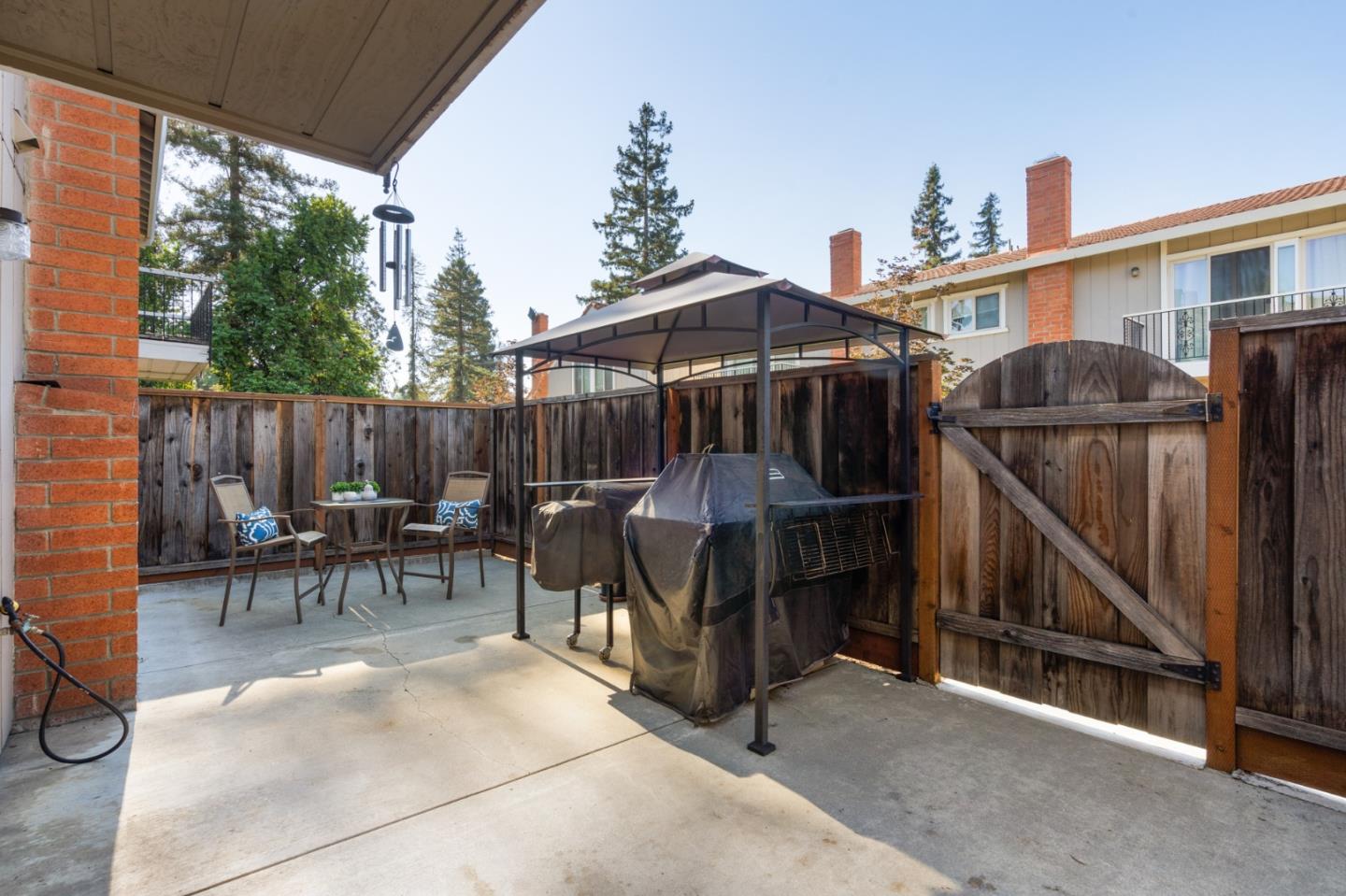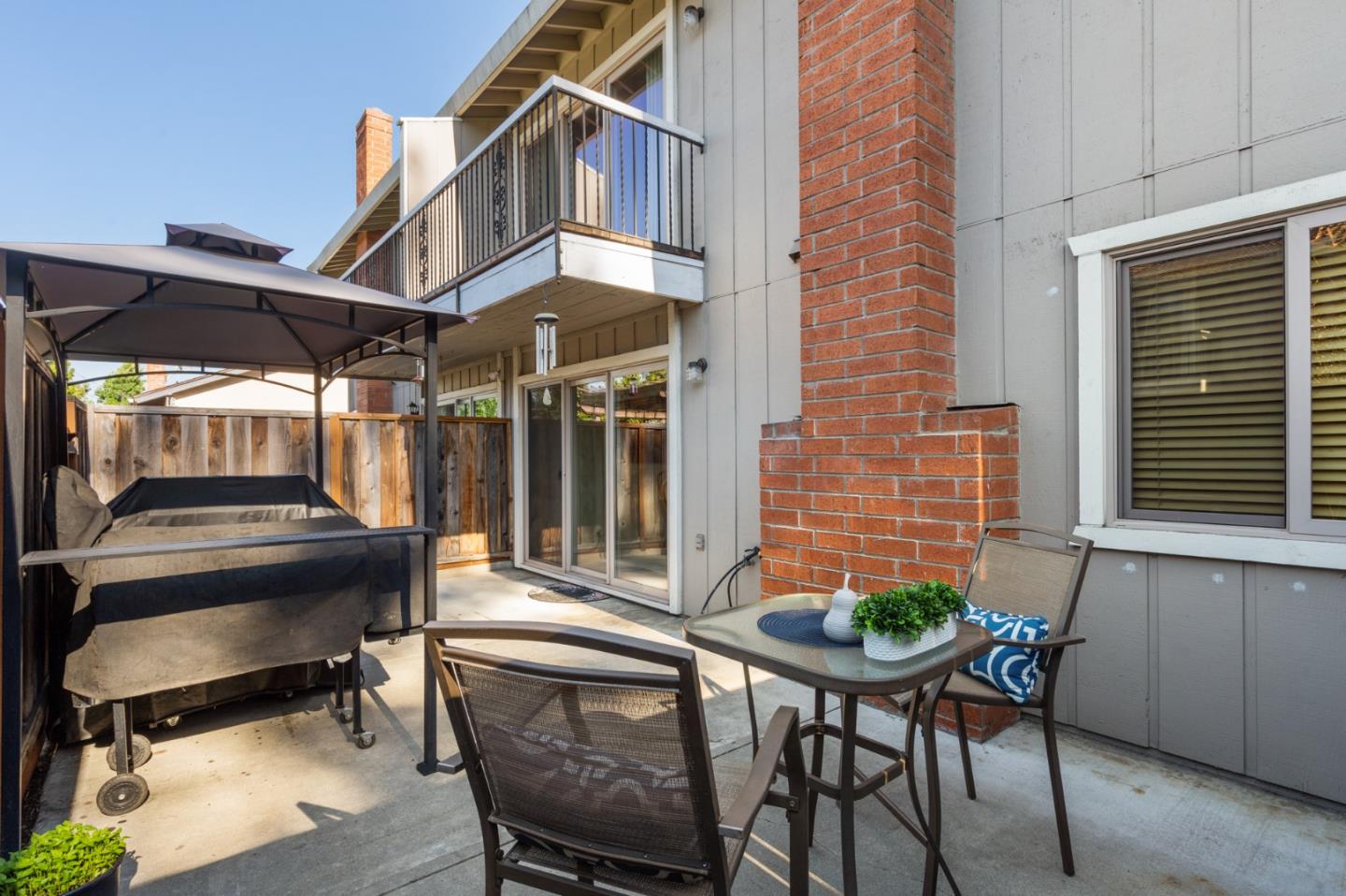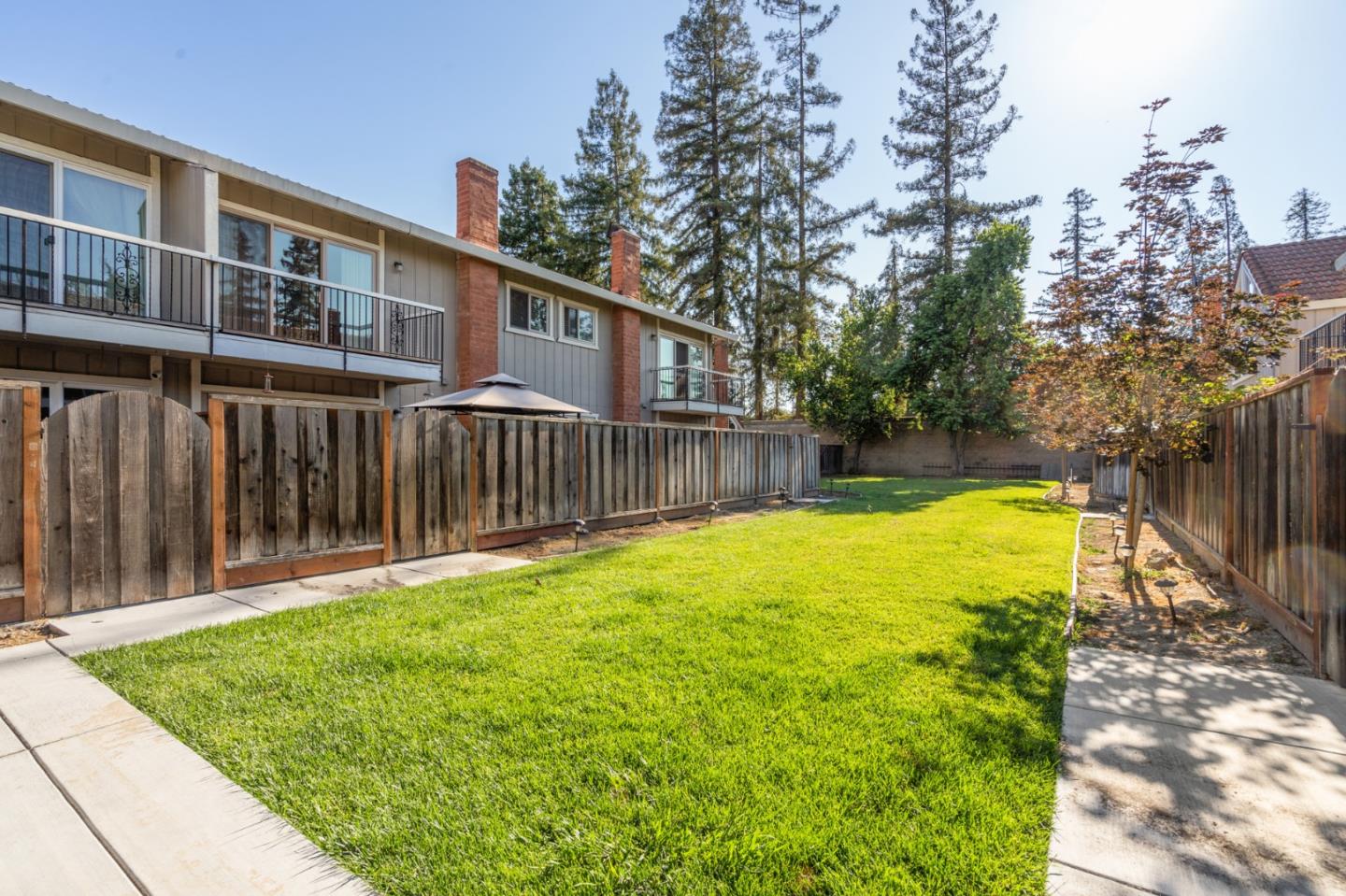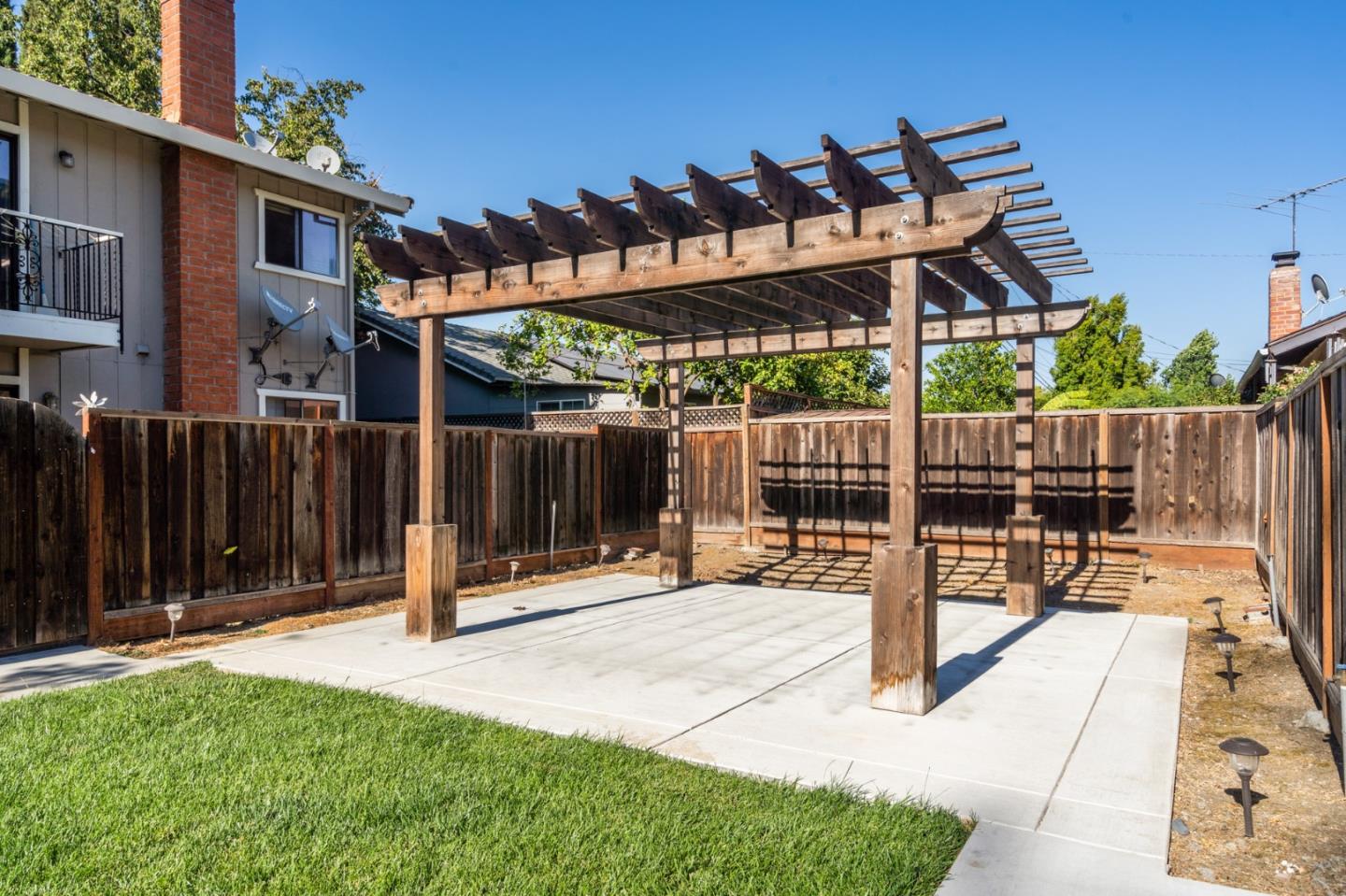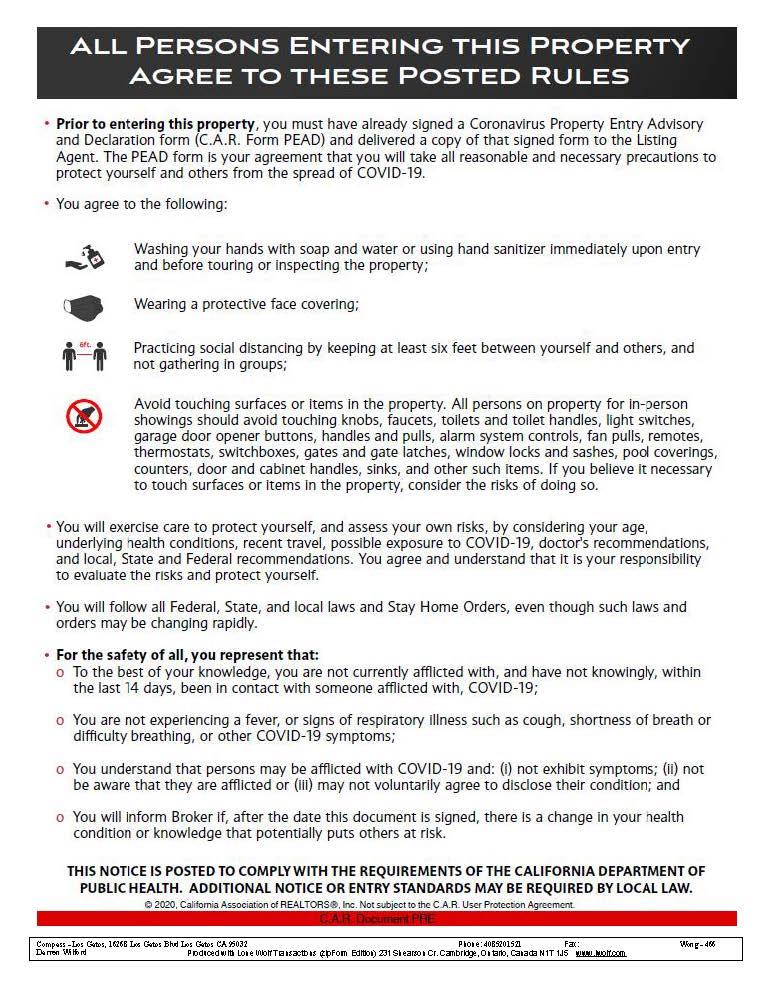 Details:
Lot Sq Feet:
1,416
Fireplaces:
1
HOA?
Yes
Bank Owned?
No
Status:
Sold
Remarks:
Enjoy wonderful natural light and outdoor space in this updated 3BD/2.5BA located at the border of San Jose and Campbell. This home greets you with carpeting, bright windows and tall ceilings dotted with recessed lighting. The living room features a fireplace, and the adjacent dining area sits alongside sliding glass doors for an excellent indoor-outdoor flow. The remodeled kitchen offers sleek cabinetry and upscale stainless steel appliances. A powder room and extra storage space complete the lower level. Outside, a private fenced patio opens to a shared lawn area. Upstairs, the primary suite boasts a private balcony, a walk-in closet and an ensuite bathroom with a walk-in shower and double vanity. Two secondary bedrooms share a well-appointed full bathroom with a tub/shower. Central HVAC and a two-car garage with laundry add comfort and convenience. Located in a peaceful tree-lined street close to Marijane Hamann Park, Los Gatos Creek Trail, local freeways and great shopping.
There are currently no open houses for this property. Please contact
Darren Wilford
to schedule an appointment.