<![CDATA[ var dwellicious_data = { "address": "623 28th Street ", "city": "RICHMOND", "state": "CA", "zip": "94804-1517", "zip4": "", "area": "", "subdivision": "", "county": "", "price": "609000", "beds": "3", "baths": "1", "sqft": "1497", "lotsize": "5500", "yearbuilt": "1940-01-01", "proptype": "Residential", "mlsnum": "40915363", "active": false, "remarks": "Here is the home you've been waiting for in the highly sought after Richmond North & East neighborhood. This gracious split-level home has a unique architectural design by builder Charles MacGregor which includes classic Mediterranean influences, archways, barrel ceilings, a large picture window, and a touch of storybook whimsy. This 3+ bedroom, 1-1/2 bath home offers a good-sized, flat lot, lots of natural light, an updated kitchen with stainless steel appliances, recently refinished hardwood floors, and a nook now being used as a home office. A large detached workshop with electricity offers even more space for a wide variety of interests.* Enjoy the apples, pears, and lemons that grow in the well-tended yard while you sit around the zen fountain. All amenities and transportation including BART and freeways are close by. FEATURES Include Attached 2-car garage, large laundry room with storage, double pane windows, Fireplace with gas insert & hill views Plantation shutters", "photos": [ { "displayorder": 0, "url": "//cdnparap30.paragonrels.com/ParagonImages/Property/P3/MAXEBRDI/40915363/0/0/0/4bd3125137cb9b6e9d9d2408ffdc057f/96/beecff08e6fae6dd5560285e80de7c9e/40915363.JPG", "caption": "" }, "displayorder": 1, "url": "//cdnparap30.paragonrels.com/ParagonImages/Property/P3/MAXEBRDI/40915363/1/0/0/4cee95c804151837d624bcf1e18290f8/96/beecff08e6fae6dd5560285e80de7c9e/40915363-1.JPG", "caption": "" }, "displayorder": 2, "url": "//cdnparap30.paragonrels.com/ParagonImages/Property/P3/MAXEBRDI/40915363/2/0/0/78253590fc8a4621c3e3a4968dfba32b/96/beecff08e6fae6dd5560285e80de7c9e/40915363-2.JPG", "caption": "" }, "displayorder": 3, "url": "//cdnparap30.paragonrels.com/ParagonImages/Property/P3/MAXEBRDI/40915363/3/0/0/bdf11601a4a31d9b4fdccfb7ebdb4712/96/beecff08e6fae6dd5560285e80de7c9e/40915363-3.JPG", "caption": "" }, "displayorder": 4, "url": "//cdnparap30.paragonrels.com/ParagonImages/Property/P3/MAXEBRDI/40915363/4/0/0/45888ed9321975581c1ae4296f53bf1f/96/beecff08e6fae6dd5560285e80de7c9e/40915363-4.JPG", "caption": "" }, "displayorder": 5, "url": "//cdnparap30.paragonrels.com/ParagonImages/Property/P3/MAXEBRDI/40915363/5/0/0/29bb50fbe54cf5ad9bebb82704011583/96/beecff08e6fae6dd5560285e80de7c9e/40915363-5.JPG", "caption": "" }, "displayorder": 6, "url": "//cdnparap30.paragonrels.com/ParagonImages/Property/P3/MAXEBRDI/40915363/6/0/0/6f6dd0d9e3e8ff99952016a753e99183/96/beecff08e6fae6dd5560285e80de7c9e/40915363-6.JPG", "caption": "" }, "displayorder": 7, "url": "//cdnparap30.paragonrels.com/ParagonImages/Property/P3/MAXEBRDI/40915363/7/0/0/ff4a5fd7635c3e35b3e9ebee9014eb39/96/beecff08e6fae6dd5560285e80de7c9e/40915363-7.JPG", "caption": "" }, "displayorder": 8, "url": "//cdnparap30.paragonrels.com/ParagonImages/Property/P3/MAXEBRDI/40915363/8/0/0/b04b704c86063c2a64063b66fcf0c777/96/beecff08e6fae6dd5560285e80de7c9e/40915363-8.JPG", "caption": "" }, "displayorder": 9, "url": "//cdnparap30.paragonrels.com/ParagonImages/Property/P3/MAXEBRDI/40915363/9/0/0/0dd882cb4bb8d3a063170a260c5837a1/96/beecff08e6fae6dd5560285e80de7c9e/40915363-9.JPG", "caption": "" }, "displayorder": 10, "url": "//cdnparap30.paragonrels.com/ParagonImages/Property/P3/MAXEBRDI/40915363/10/0/0/2a5cbe061fd1c44457b8135211acc9f2/96/beecff08e6fae6dd5560285e80de7c9e/40915363-10.JPG", "caption": "" }, "displayorder": 11, "url": "//cdnparap30.paragonrels.com/ParagonImages/Property/P3/MAXEBRDI/40915363/11/0/0/c34399b41f0637ee68decf63bd2c453f/96/beecff08e6fae6dd5560285e80de7c9e/40915363-11.JPG", "caption": "" }, "displayorder": 12, "url": "//cdnparap30.paragonrels.com/ParagonImages/Property/P3/MAXEBRDI/40915363/12/0/0/a0aeabbb5086aac4a3c593dfb44bc928/96/beecff08e6fae6dd5560285e80de7c9e/40915363-12.JPG", "caption": "" }, "displayorder": 13, "url": "//cdnparap30.paragonrels.com/ParagonImages/Property/P3/MAXEBRDI/40915363/13/0/0/0f3e4168130df9c59013ab74abfb7428/96/beecff08e6fae6dd5560285e80de7c9e/40915363-13.JPG", "caption": "" }, "displayorder": 14, "url": "//cdnparap30.paragonrels.com/ParagonImages/Property/P3/MAXEBRDI/40915363/14/0/0/2adc68826b6825ae813a7940ec0efaa5/96/beecff08e6fae6dd5560285e80de7c9e/40915363-14.JPG", "caption": "" }, "displayorder": 15, "url": "//cdnparap30.paragonrels.com/ParagonImages/Property/P3/MAXEBRDI/40915363/15/0/0/025386f1960e9e0e0e3ae28210f8f25a/96/beecff08e6fae6dd5560285e80de7c9e/40915363-15.JPG", "caption": "" }, "displayorder": 16, "url": "//cdnparap30.paragonrels.com/ParagonImages/Property/P3/MAXEBRDI/40915363/16/0/0/994d046541da2f71e4aa650cb1853134/96/beecff08e6fae6dd5560285e80de7c9e/40915363-16.JPG", "caption": "" }, "displayorder": 17, "url": "//cdnparap30.paragonrels.com/ParagonImages/Property/P3/MAXEBRDI/40915363/17/0/0/e5c57b94eba5590b3f170f392a2cfc1a/96/beecff08e6fae6dd5560285e80de7c9e/40915363-17.JPG", "caption": "" }, "displayorder": 18, "url": "//cdnparap30.paragonrels.com/ParagonImages/Property/P3/MAXEBRDI/40915363/18/0/0/553e38b15c0e532480c5821535043a47/96/beecff08e6fae6dd5560285e80de7c9e/40915363-18.JPG", "caption": "" }, "displayorder": 19, "url": "//cdnparap30.paragonrels.com/ParagonImages/Property/P3/MAXEBRDI/40915363/19/0/0/48797f112a1391d7029b46c3b9124504/96/beecff08e6fae6dd5560285e80de7c9e/40915363-19.JPG", "caption": "" }, "displayorder": 20, "url": "//cdnparap30.paragonrels.com/ParagonImages/Property/P3/MAXEBRDI/40915363/20/0/0/ab0e86385d4f9a199e5118a116b50b4b/96/beecff08e6fae6dd5560285e80de7c9e/40915363-20.JPG", "caption": "" }, "displayorder": 21, "url": "//cdnparap30.paragonrels.com/ParagonImages/Property/P3/MAXEBRDI/40915363/21/0/0/eb98cb96d7764793b66bb1b2c195c7f6/96/beecff08e6fae6dd5560285e80de7c9e/40915363-21.JPG", "caption": "" }, "displayorder": 22, "url": "//cdnparap30.paragonrels.com/ParagonImages/Property/P3/MAXEBRDI/40915363/22/0/0/1ad9ef3bc6c7e7c7b9dffe26d6f3adbf/96/beecff08e6fae6dd5560285e80de7c9e/40915363-22.JPG", "caption": "" }, "displayorder": 23, "url": "//cdnparap30.paragonrels.com/ParagonImages/Property/P3/MAXEBRDI/40915363/23/0/0/02912793521e0692c982638613d94cd0/96/beecff08e6fae6dd5560285e80de7c9e/40915363-23.JPG", "caption": "" }, "displayorder": 24, "url": "//cdnparap30.paragonrels.com/ParagonImages/Property/P3/MAXEBRDI/40915363/24/0/0/5b1bdc66a25f7eea7dd1a497e58ca837/96/beecff08e6fae6dd5560285e80de7c9e/40915363-24.JPG", "caption": "" }, "displayorder": 25, "url": "//cdnparap30.paragonrels.com/ParagonImages/Property/P3/MAXEBRDI/40915363/25/0/0/d2dacba476b8f2c0f5e1c70835a0e85c/96/beecff08e6fae6dd5560285e80de7c9e/40915363-25.JPG", "caption": "" }, "displayorder": 26, "url": "//cdnparap30.paragonrels.com/ParagonImages/Property/P3/MAXEBRDI/40915363/26/0/0/a861ea507101434d687e8e0ced583695/96/beecff08e6fae6dd5560285e80de7c9e/40915363-26.JPG", "caption": "" }, "displayorder": 27, "url": "//cdnparap30.paragonrels.com/ParagonImages/Property/P3/MAXEBRDI/40915363/27/0/0/d3596bcef3aa8626fe4f64b7ad252cbb/96/beecff08e6fae6dd5560285e80de7c9e/40915363-27.JPG", "caption": "" }, "displayorder": 28, "url": "//cdnparap30.paragonrels.com/ParagonImages/Property/P3/MAXEBRDI/40915363/28/0/0/1344170b178407e0018398ddb39a776c/96/beecff08e6fae6dd5560285e80de7c9e/40915363-28.JPG", "caption": "" }, "displayorder": 29, "url": "//cdnparap30.paragonrels.com/ParagonImages/Property/P3/MAXEBRDI/40915363/29/0/0/2eb76d76f61a4ae4c28a08ac8b9cabeb/96/beecff08e6fae6dd5560285e80de7c9e/40915363-29.JPG", "caption": "" }, "displayorder": 30, "url": "//cdnparap30.paragonrels.com/ParagonImages/Property/P3/MAXEBRDI/40915363/30/0/0/795364269f6e4069559a623d19c29cfa/96/beecff08e6fae6dd5560285e80de7c9e/40915363-30.JPG", "caption": "" }, "displayorder": 31, "url": "//cdnparap30.paragonrels.com/ParagonImages/Property/P3/MAXEBRDI/40915363/31/0/0/b5ec74714bd39106d25065e92499f326/96/beecff08e6fae6dd5560285e80de7c9e/40915363-31.JPG", "caption": "" }, "displayorder": 32, "url": "//cdnparap30.paragonrels.com/ParagonImages/Property/P3/MAXEBRDI/40915363/32/0/0/94cf823342c3454e773a47beec6502a1/96/beecff08e6fae6dd5560285e80de7c9e/40915363-32.JPG", "caption": "" }, "displayorder": 33, "url": "//cdnparap30.paragonrels.com/ParagonImages/Property/P3/MAXEBRDI/40915363/33/0/0/16d59673add822431e7f22cc3d3e7aef/96/beecff08e6fae6dd5560285e80de7c9e/40915363-33.JPG", "caption": "" }, "displayorder": 34, "url": "//cdnparap30.paragonrels.com/ParagonImages/Property/P3/MAXEBRDI/40915363/34/0/0/2f6703633fc8dc46202313d6a2e4b46d/96/beecff08e6fae6dd5560285e80de7c9e/40915363-34.JPG", "caption": "" }, "displayorder": 35, "url": "//cdnparap30.paragonrels.com/ParagonImages/Property/P3/MAXEBRDI/40915363/35/0/0/4af55ecc35bed241f67c8f60c6391d8d/96/beecff08e6fae6dd5560285e80de7c9e/40915363-35.JPG", "caption": "" }, "displayorder": 36, "url": "//cdnparap30.paragonrels.com/ParagonImages/Property/P3/MAXEBRDI/40915363/36/0/0/e4c52369469fe29998d6d7b48d263356/96/beecff08e6fae6dd5560285e80de7c9e/40915363-36.JPG", "caption": "" }, "displayorder": 37, "url": "//cdnparap30.paragonrels.com/ParagonImages/Property/P3/MAXEBRDI/40915363/37/0/0/7e69050caf261d8e5558e315da89f21f/96/beecff08e6fae6dd5560285e80de7c9e/40915363-37.JPG", "caption": "" } ], "agent": { "name": "JANET KAPLAN", "phone": "510-506-2762", "email": "janet@janetkaplan.com" }, "broker": { "name": "RED OAK REALTY", "phone": "", "email": "" } }; ]]>
623 28th Street
RICHMOND, CA 94804-1517

Click here for map
Residential Home
$609,000
1,497 Sq Feet
3 Bedrooms
1 Bathroom
1 Partial Bath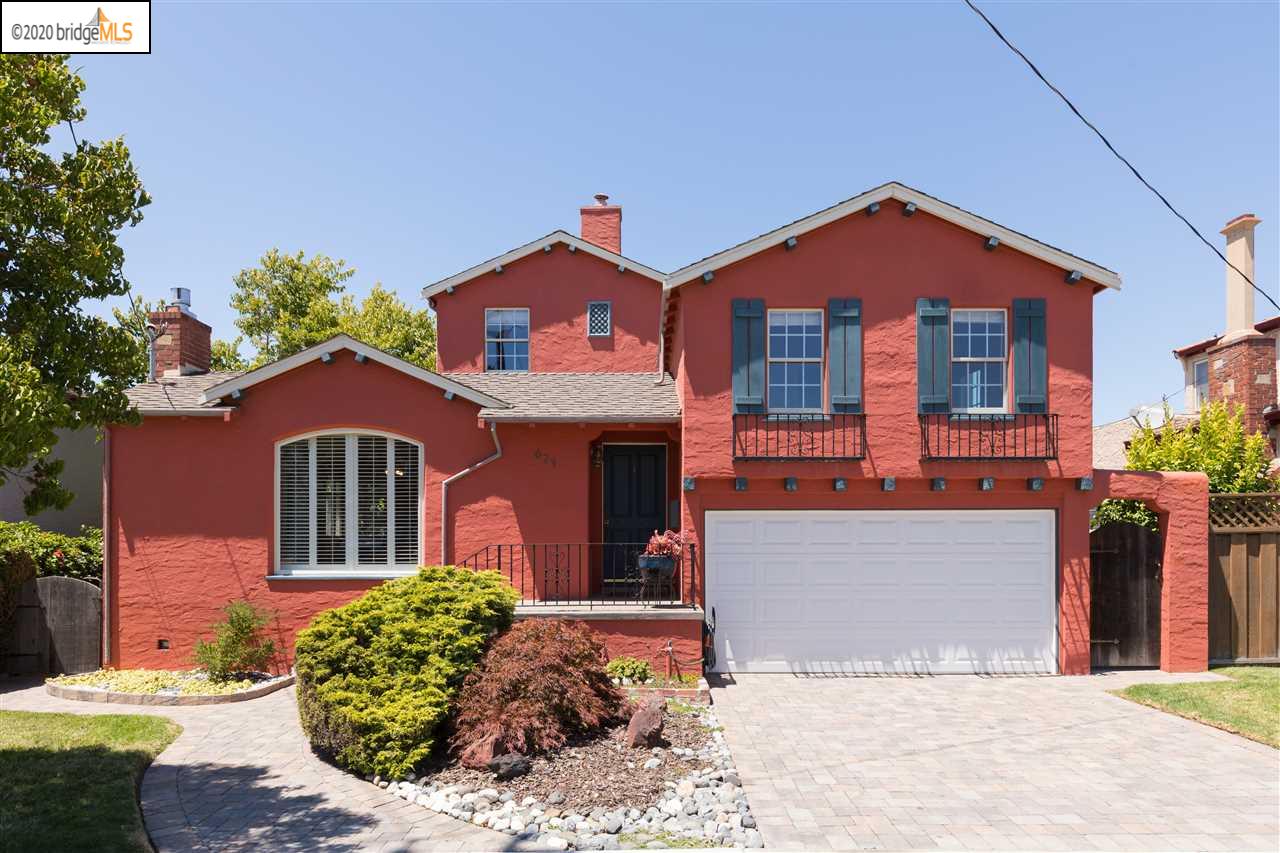 Details:
Lot Sq Feet:
5,500
Fireplaces:
1
HOA?
No
Bank Owned?
No
Status:
Sold
Remarks:
Here is the home you've been waiting for in the highly sought after Richmond North & East neighborhood. This gracious split-level home has a unique architectural design by builder Charles MacGregor which includes classic Mediterranean influences, archways, barrel ceilings, a large picture window, and a touch of storybook whimsy. This 3+ bedroom, 1-1/2 bath home offers a good-sized, flat lot, lots of natural light, an updated kitchen with stainless steel appliances, recently refinished hardwood floors, and a nook now being used as a home office. A large detached workshop with electricity offers even more space for a wide variety of interests.* Enjoy the apples, pears, and lemons that grow in the well-tended yard while you sit around the zen fountain. All amenities and transportation including BART and freeways are close by. FEATURES Include Attached 2-car garage, large laundry room with storage, double pane windows, Fireplace with gas insert & hill views Plantation shutters
There are currently no open houses for this property. Please contact
JANET KAPLAN
to schedule an appointment.