<![CDATA[ var dwellicious_data = { "address": "793 Blaisdell Court ", "city": "SAN JOSE", "state": "CA", "zip": "95117", "zip4": "", "area": "", "subdivision": "", "county": "", "price": "1339000", "beds": "3", "baths": "2", "sqft": "1636", "lotsize": "8241", "yearbuilt": "1955-01-01", "proptype": "Residential", "mlsnum": "ML81804534", "active": false, "remarks": "INDOOR-OUTDOOR LIVING AT ITS FINEST | Escape to this exuberant garden paradise on a central cul-de-sac! Nestled amidst fully landscaped grounds, the courtyard-style home allows multiple outdoor rooms. Open living and dining areas with a fireplace flow into a lush haven of lawn, patios, pergolas, and decking - complete with spa and DETACHED, fully finished office/studio, perfect for working from home! Interiors are beautifully updated, featuring an eat-in kitchen with maple cabinetry, fine appliances, and slate backsplash. Bonus room can serve as a family room or fourth bedroom. Updated owner retreat enjoys outdoor access and en-suite bath. Included are laundry center, garage with workbench, picturesque courtyard, fiber-optic high-speed internet availability, & MORE. SOLAR PANELS and dual-pane windows promote sustainability! Moments from Santana Row, Valley Fair, Safeway, Apple, Splunk, & eBay! Stroll to Starbucks, Starbird Park, & Campbell schools. Easy access to 280/880/San Tomas Expy", "photos": [ { "displayorder": 0, "url": "https://mlslmedia.azureedge.net/property/MLSL/81804534/c4af2cd6e9084b42a880367b3448771d/2/1", "caption": "" }, "displayorder": 1, "url": "https://mlslmedia.azureedge.net/property/MLSL/81804534/c4af2cd6e9084b42a880367b3448771d/2/2", "caption": "" }, "displayorder": 2, "url": "https://mlslmedia.azureedge.net/property/MLSL/81804534/c4af2cd6e9084b42a880367b3448771d/2/3", "caption": "" }, "displayorder": 3, "url": "https://mlslmedia.azureedge.net/property/MLSL/81804534/c4af2cd6e9084b42a880367b3448771d/2/4", "caption": "" }, "displayorder": 4, "url": "https://mlslmedia.azureedge.net/property/MLSL/81804534/c4af2cd6e9084b42a880367b3448771d/2/5", "caption": "" }, "displayorder": 5, "url": "https://mlslmedia.azureedge.net/property/MLSL/81804534/c4af2cd6e9084b42a880367b3448771d/2/6", "caption": "" }, "displayorder": 6, "url": "https://mlslmedia.azureedge.net/property/MLSL/81804534/c4af2cd6e9084b42a880367b3448771d/2/7", "caption": "" }, "displayorder": 7, "url": "https://mlslmedia.azureedge.net/property/MLSL/81804534/c4af2cd6e9084b42a880367b3448771d/2/8", "caption": "" }, "displayorder": 8, "url": "https://mlslmedia.azureedge.net/property/MLSL/81804534/c4af2cd6e9084b42a880367b3448771d/2/9", "caption": "" }, "displayorder": 9, "url": "https://mlslmedia.azureedge.net/property/MLSL/81804534/c4af2cd6e9084b42a880367b3448771d/2/10", "caption": "" }, "displayorder": 10, "url": "https://mlslmedia.azureedge.net/property/MLSL/81804534/c4af2cd6e9084b42a880367b3448771d/2/11", "caption": "" }, "displayorder": 11, "url": "https://mlslmedia.azureedge.net/property/MLSL/81804534/c4af2cd6e9084b42a880367b3448771d/2/12", "caption": "" }, "displayorder": 12, "url": "https://mlslmedia.azureedge.net/property/MLSL/81804534/c4af2cd6e9084b42a880367b3448771d/2/13", "caption": "" }, "displayorder": 13, "url": "https://mlslmedia.azureedge.net/property/MLSL/81804534/c4af2cd6e9084b42a880367b3448771d/2/14", "caption": "" }, "displayorder": 14, "url": "https://mlslmedia.azureedge.net/property/MLSL/81804534/c4af2cd6e9084b42a880367b3448771d/2/15", "caption": "" }, "displayorder": 15, "url": "https://mlslmedia.azureedge.net/property/MLSL/81804534/c4af2cd6e9084b42a880367b3448771d/2/16", "caption": "" }, "displayorder": 16, "url": "https://mlslmedia.azureedge.net/property/MLSL/81804534/c4af2cd6e9084b42a880367b3448771d/2/17", "caption": "" }, "displayorder": 17, "url": "https://mlslmedia.azureedge.net/property/MLSL/81804534/c4af2cd6e9084b42a880367b3448771d/2/18", "caption": "" }, "displayorder": 18, "url": "https://mlslmedia.azureedge.net/property/MLSL/81804534/c4af2cd6e9084b42a880367b3448771d/2/19", "caption": "" }, "displayorder": 19, "url": "https://mlslmedia.azureedge.net/property/MLSL/81804534/c4af2cd6e9084b42a880367b3448771d/2/20", "caption": "" }, "displayorder": 20, "url": "https://mlslmedia.azureedge.net/property/MLSL/81804534/c4af2cd6e9084b42a880367b3448771d/2/21", "caption": "" }, "displayorder": 21, "url": "https://mlslmedia.azureedge.net/property/MLSL/81804534/c4af2cd6e9084b42a880367b3448771d/2/22", "caption": "" }, "displayorder": 22, "url": "https://mlslmedia.azureedge.net/property/MLSL/81804534/c4af2cd6e9084b42a880367b3448771d/2/23", "caption": "" }, "displayorder": 23, "url": "https://mlslmedia.azureedge.net/property/MLSL/81804534/c4af2cd6e9084b42a880367b3448771d/2/24", "caption": "" }, "displayorder": 24, "url": "https://mlslmedia.azureedge.net/property/MLSL/81804534/c4af2cd6e9084b42a880367b3448771d/2/25", "caption": "" }, "displayorder": 25, "url": "https://mlslmedia.azureedge.net/property/MLSL/81804534/c4af2cd6e9084b42a880367b3448771d/2/26", "caption": "" }, "displayorder": 26, "url": "https://mlslmedia.azureedge.net/property/MLSL/81804534/c4af2cd6e9084b42a880367b3448771d/2/27", "caption": "" }, "displayorder": 27, "url": "https://mlslmedia.azureedge.net/property/MLSL/81804534/c4af2cd6e9084b42a880367b3448771d/2/28", "caption": "" }, "displayorder": 28, "url": "https://mlslmedia.azureedge.net/property/MLSL/81804534/c4af2cd6e9084b42a880367b3448771d/2/29", "caption": "" }, "displayorder": 29, "url": "https://mlslmedia.azureedge.net/property/MLSL/81804534/c4af2cd6e9084b42a880367b3448771d/2/30", "caption": "" }, "displayorder": 30, "url": "https://mlslmedia.azureedge.net/property/MLSL/81804534/c4af2cd6e9084b42a880367b3448771d/2/31", "caption": "" }, "displayorder": 31, "url": "https://mlslmedia.azureedge.net/property/MLSL/81804534/c4af2cd6e9084b42a880367b3448771d/2/32", "caption": "" }, "displayorder": 32, "url": "https://mlslmedia.azureedge.net/property/MLSL/81804534/c4af2cd6e9084b42a880367b3448771d/2/33", "caption": "" }, "displayorder": 33, "url": "https://mlslmedia.azureedge.net/property/MLSL/81804534/c4af2cd6e9084b42a880367b3448771d/2/34", "caption": "" }, "displayorder": 34, "url": "https://mlslmedia.azureedge.net/property/MLSL/81804534/c4af2cd6e9084b42a880367b3448771d/2/35", "caption": "" }, "displayorder": 35, "url": "https://mlslmedia.azureedge.net/property/MLSL/81804534/c4af2cd6e9084b42a880367b3448771d/2/36", "caption": "" }, "displayorder": 36, "url": "https://mlslmedia.azureedge.net/property/MLSL/81804534/c4af2cd6e9084b42a880367b3448771d/2/37", "caption": "" }, "displayorder": 37, "url": "https://mlslmedia.azureedge.net/property/MLSL/81804534/c4af2cd6e9084b42a880367b3448771d/2/38", "caption": "" }, "displayorder": 38, "url": "https://mlslmedia.azureedge.net/property/MLSL/81804534/c4af2cd6e9084b42a880367b3448771d/2/39", "caption": "" }, "displayorder": 39, "url": "https://mlslmedia.azureedge.net/property/MLSL/81804534/c4af2cd6e9084b42a880367b3448771d/2/40", "caption": "" } ], "agent": { "name": "Roxy Laufer", "phone": "408-314-1290", "email": "roxy@serenogroup.com" }, "broker": { "name": "Sereno Group", "phone": "", "email": "" } }; ]]>
793 Blaisdell Court
SAN JOSE, CA 95117

Click here for map
Residential Home
$1,339,000
1,636 Sq Feet
3 Bedrooms
2 Bathrooms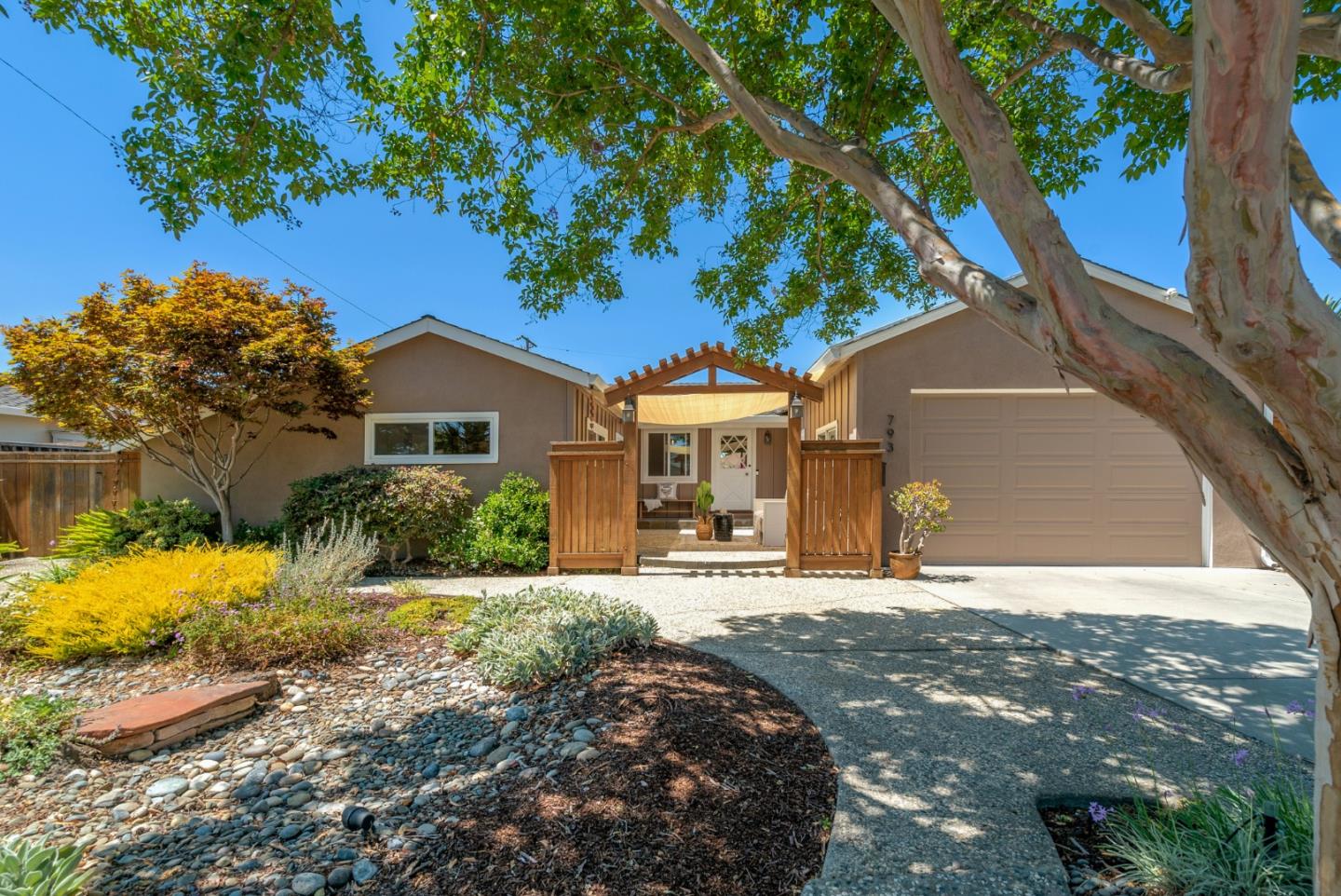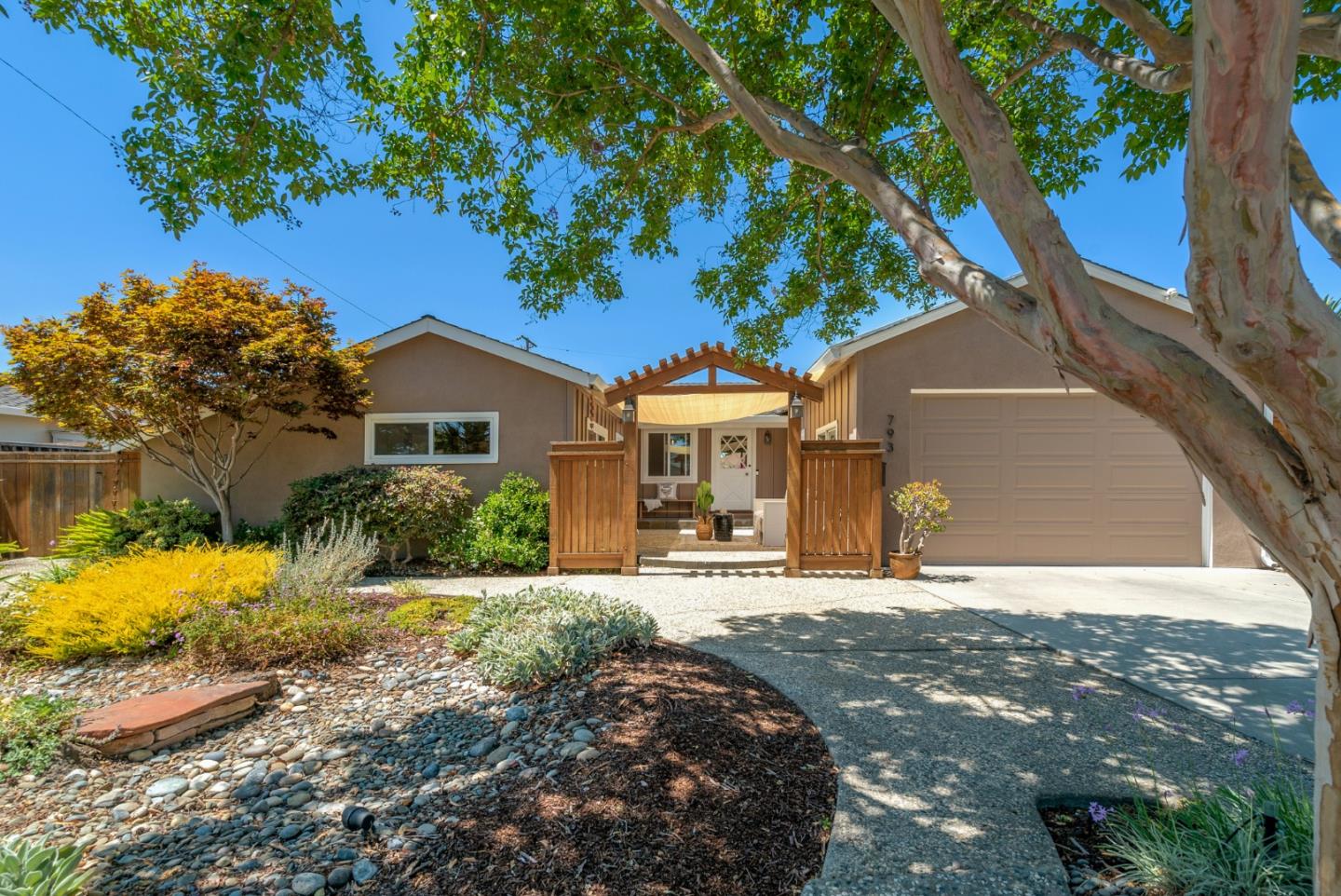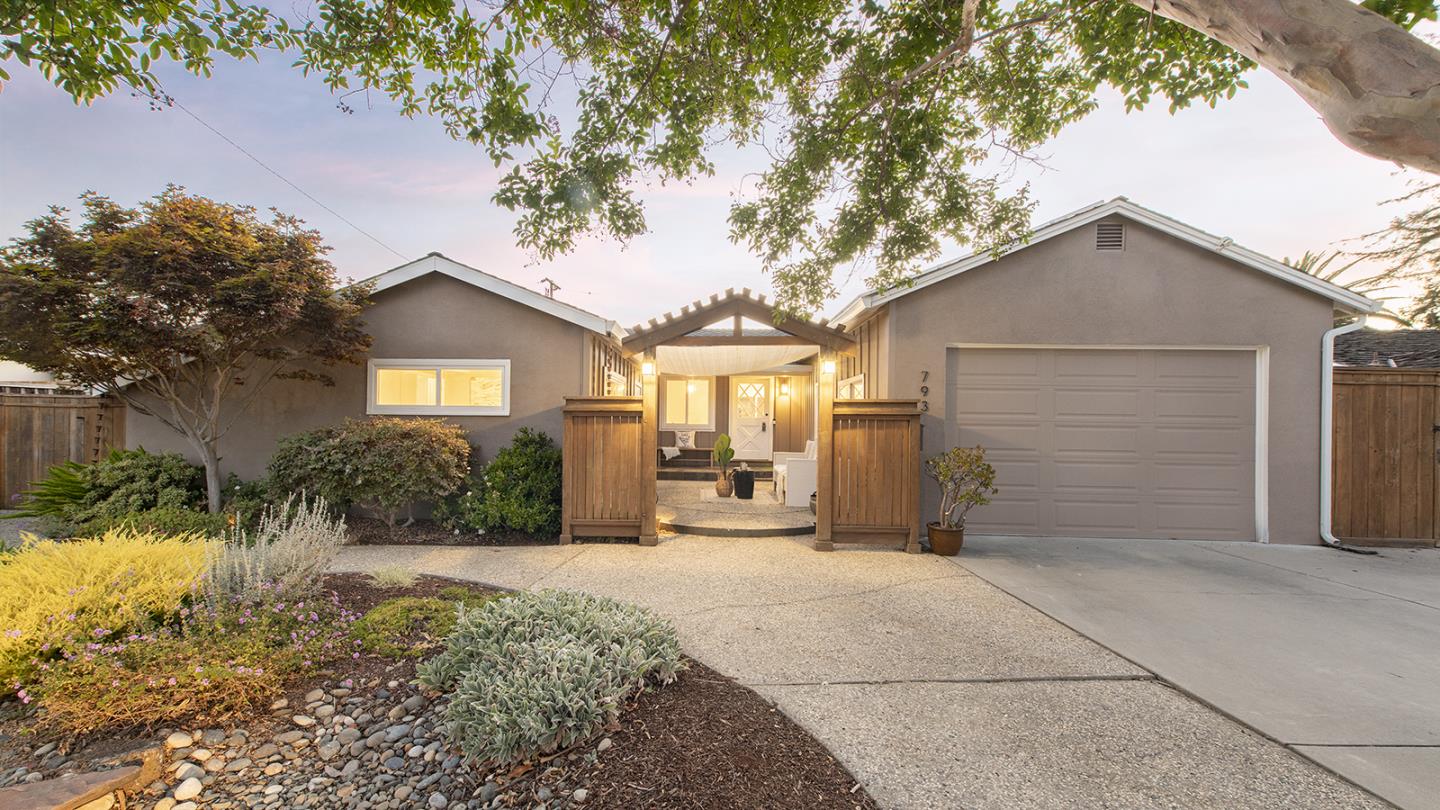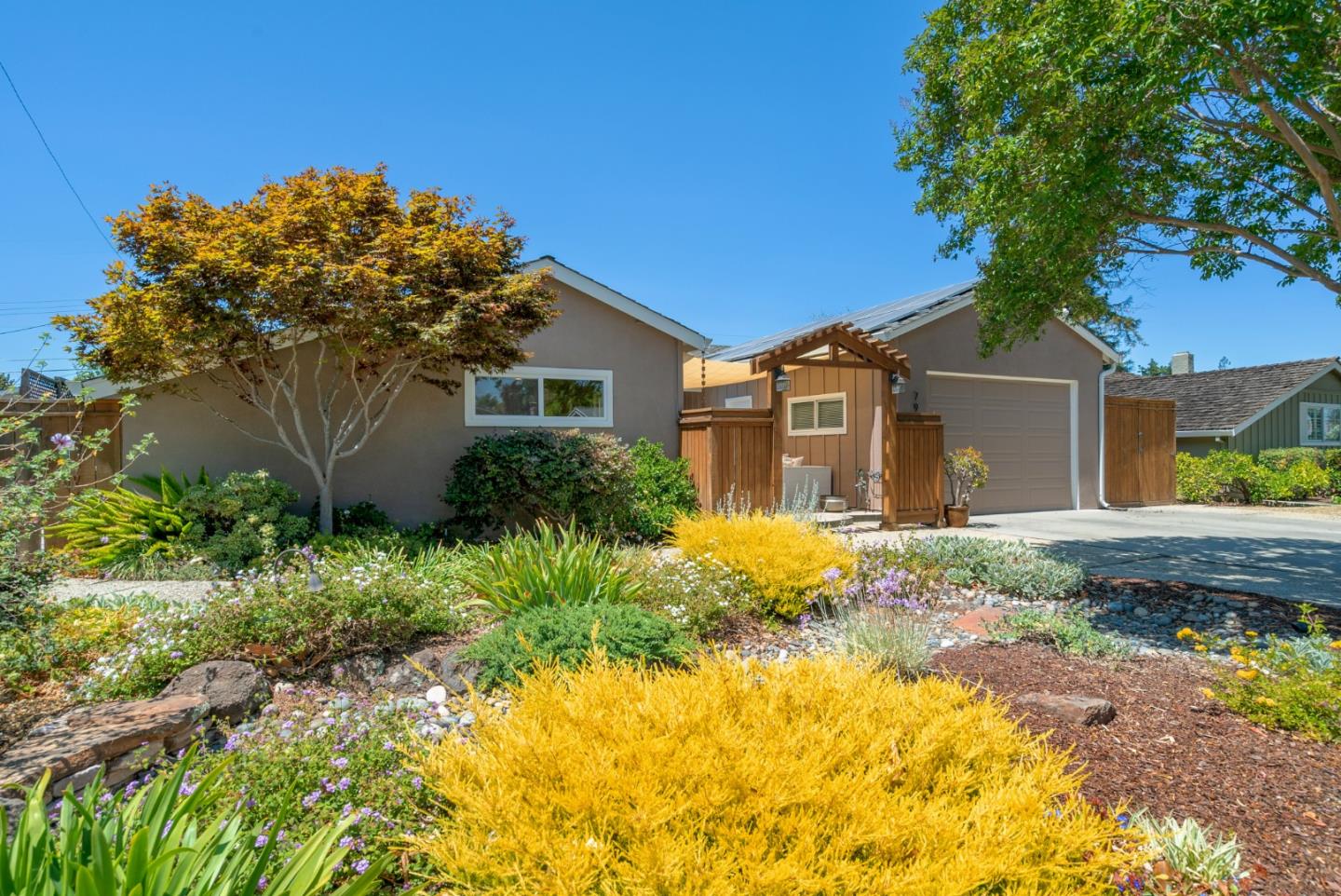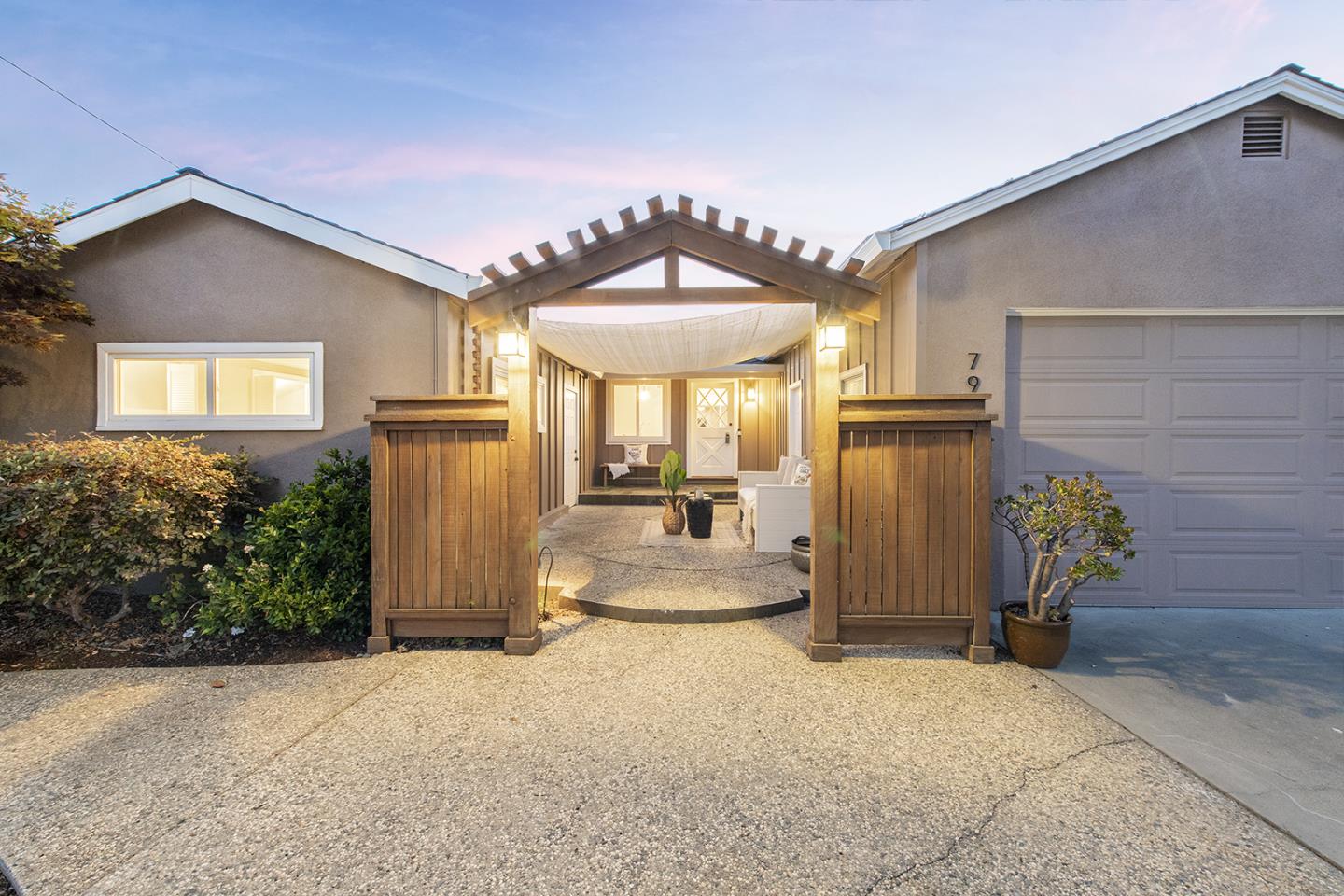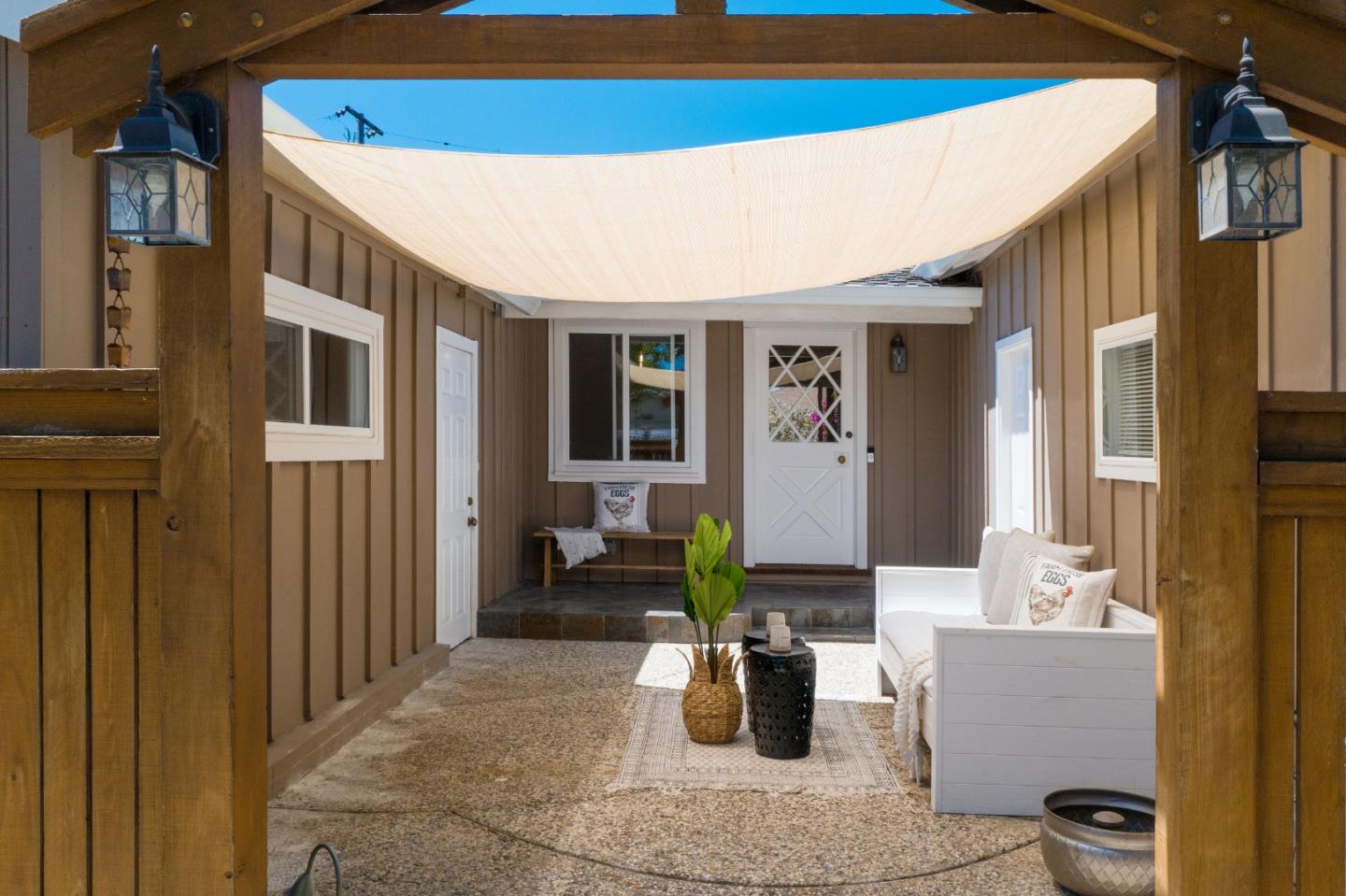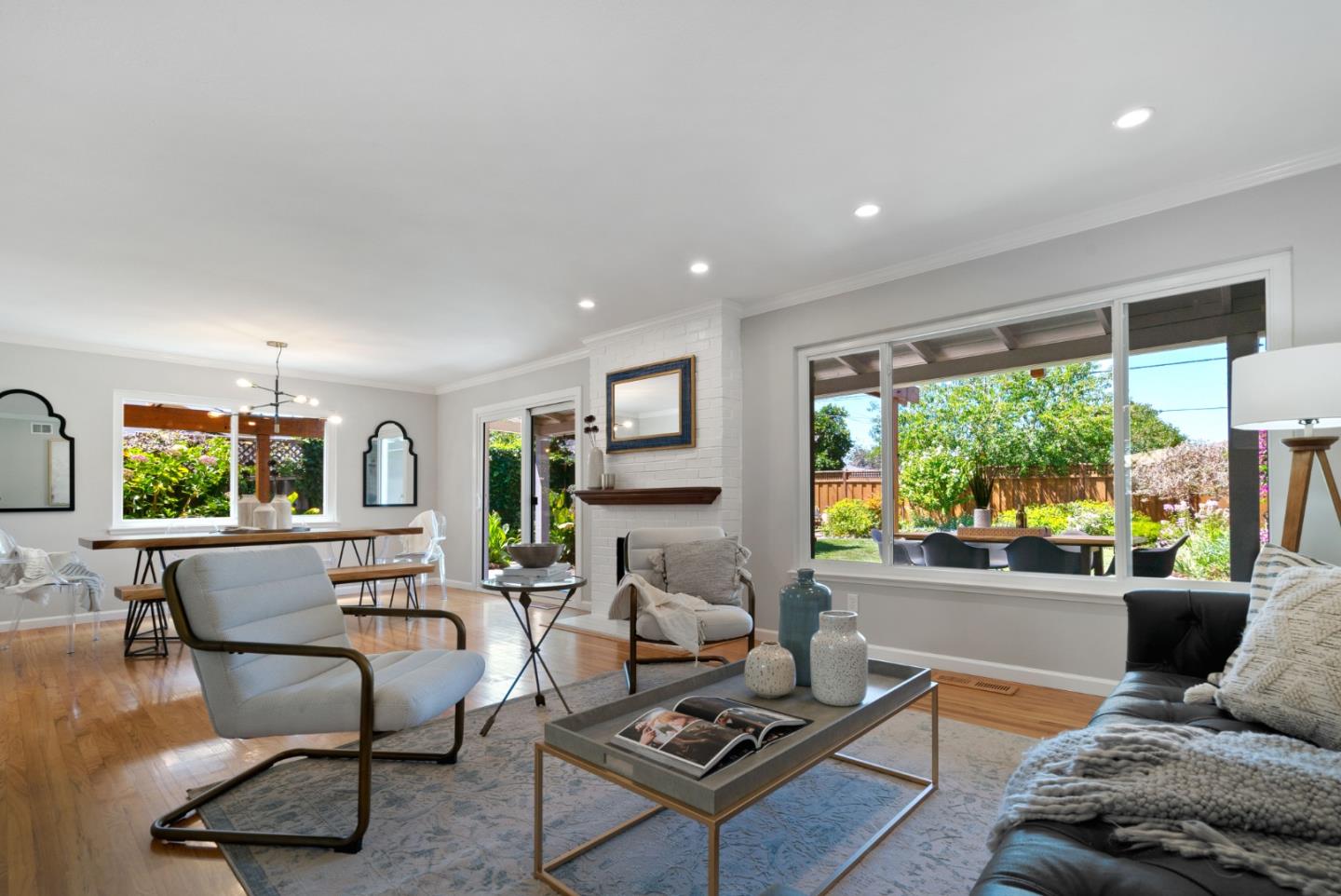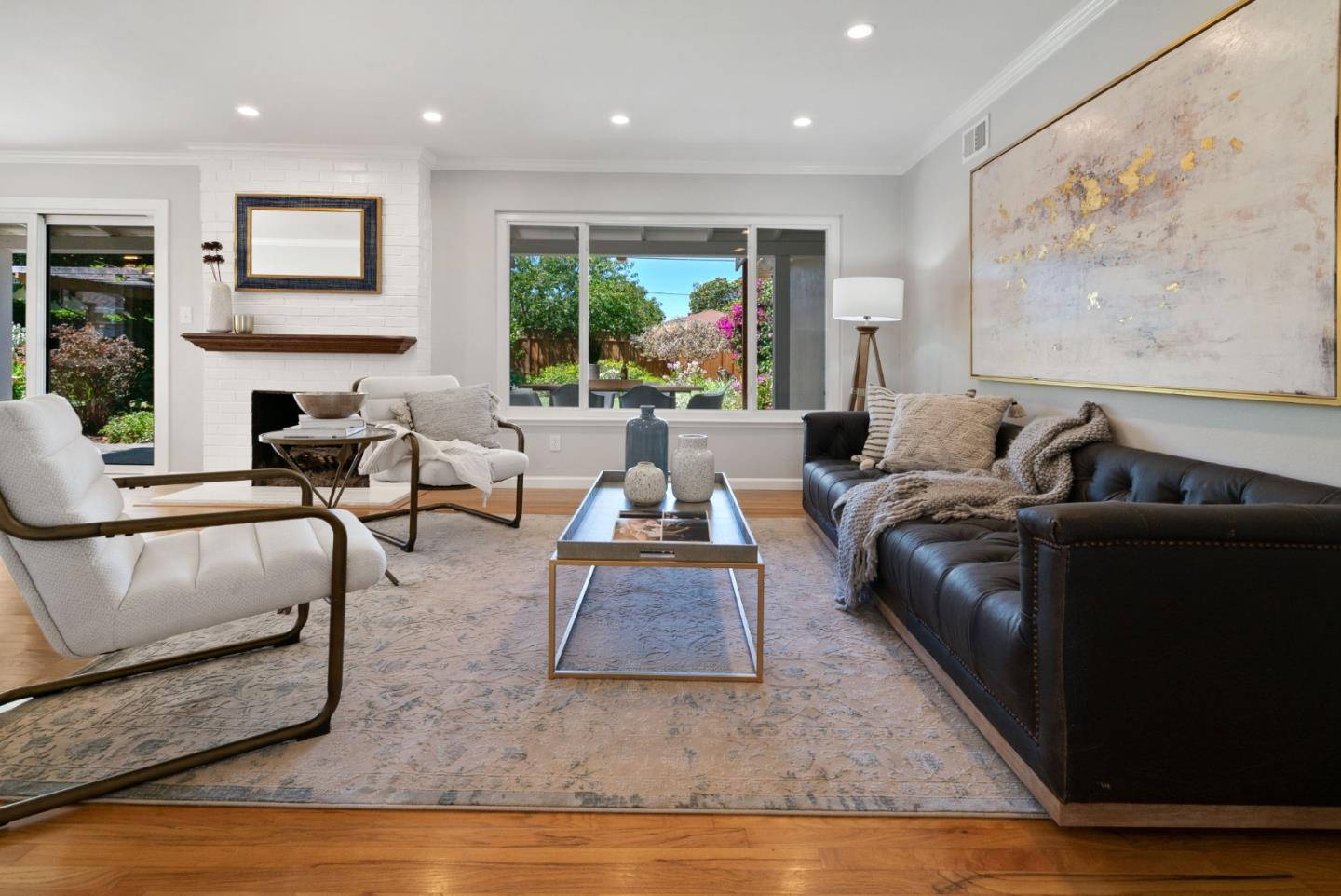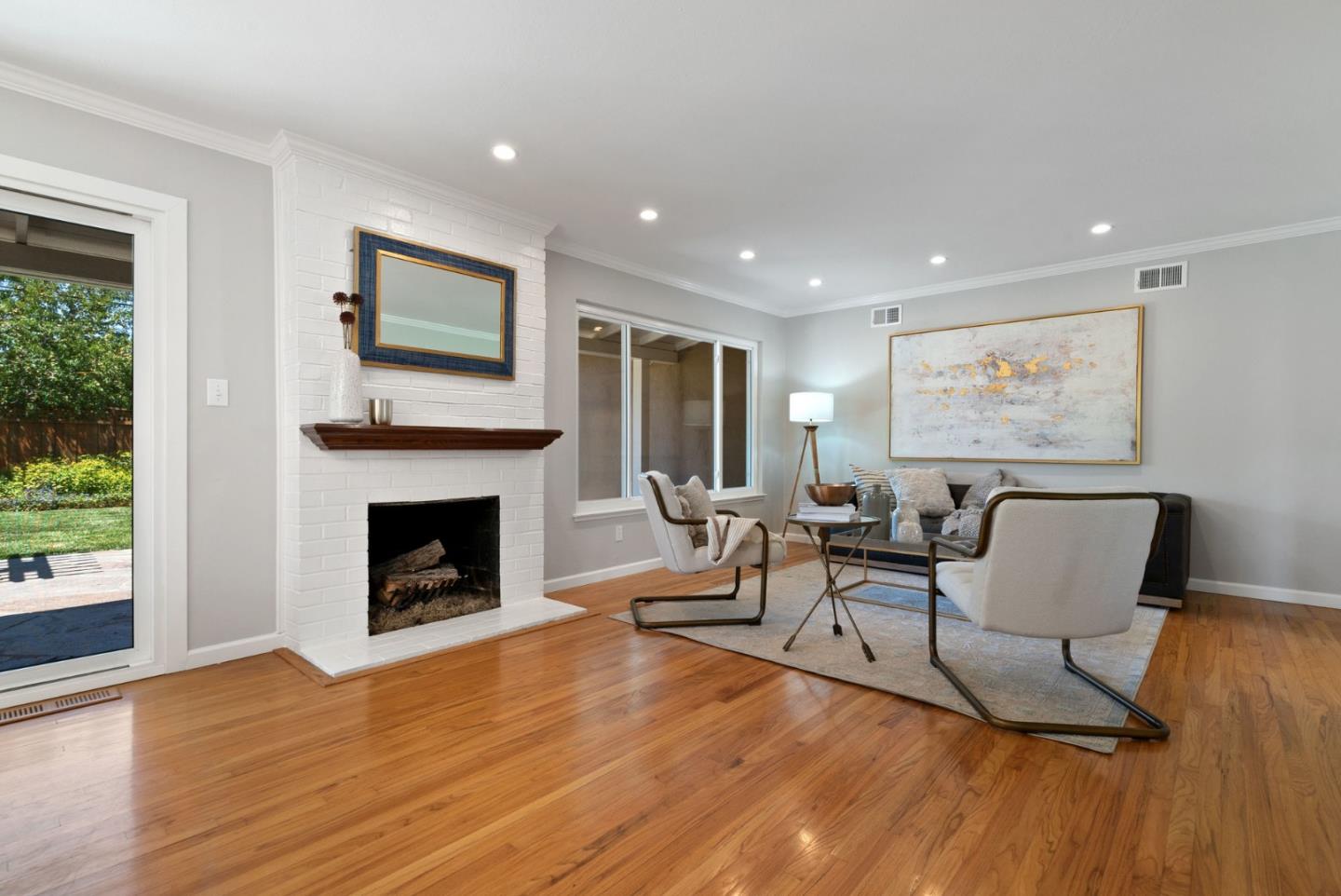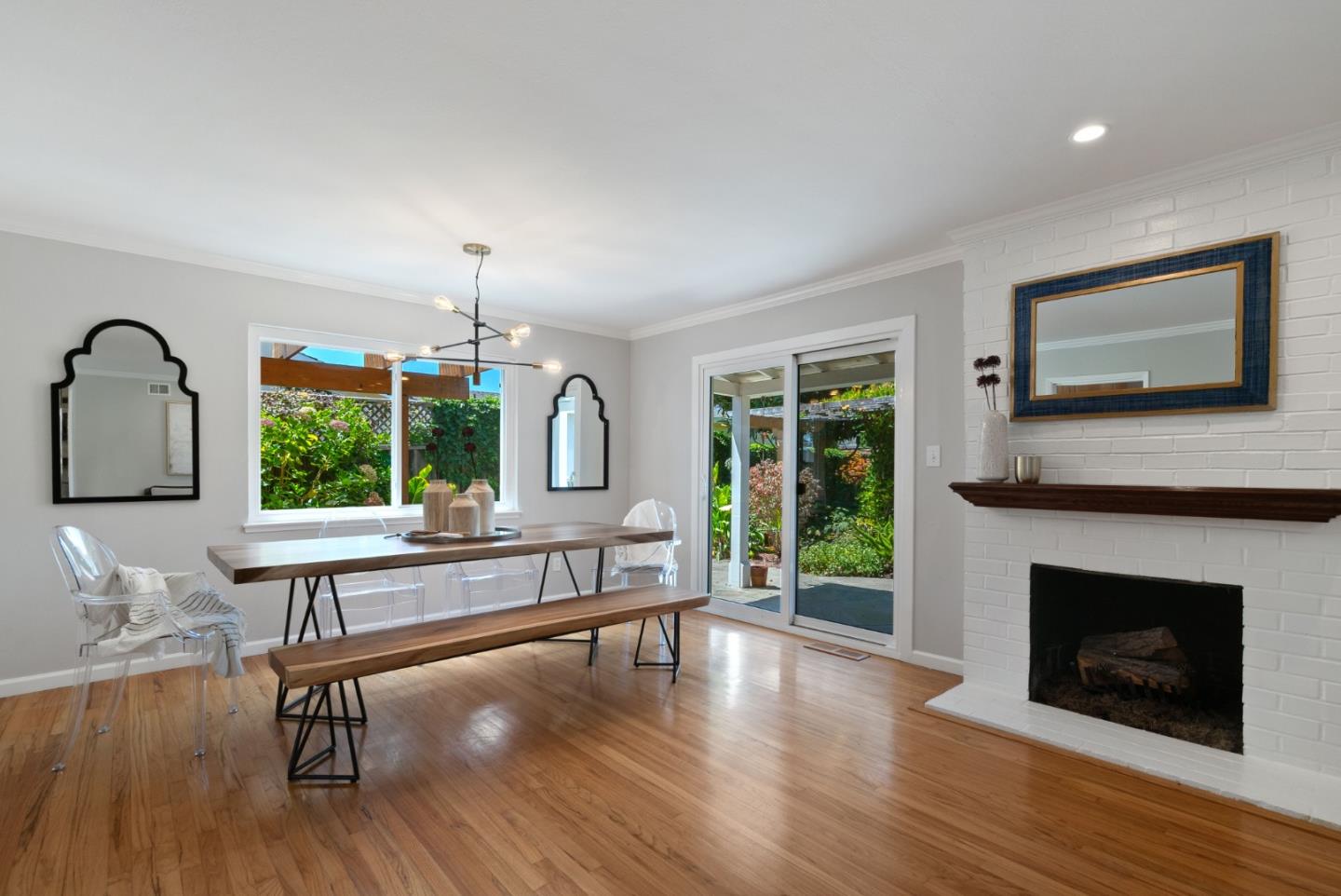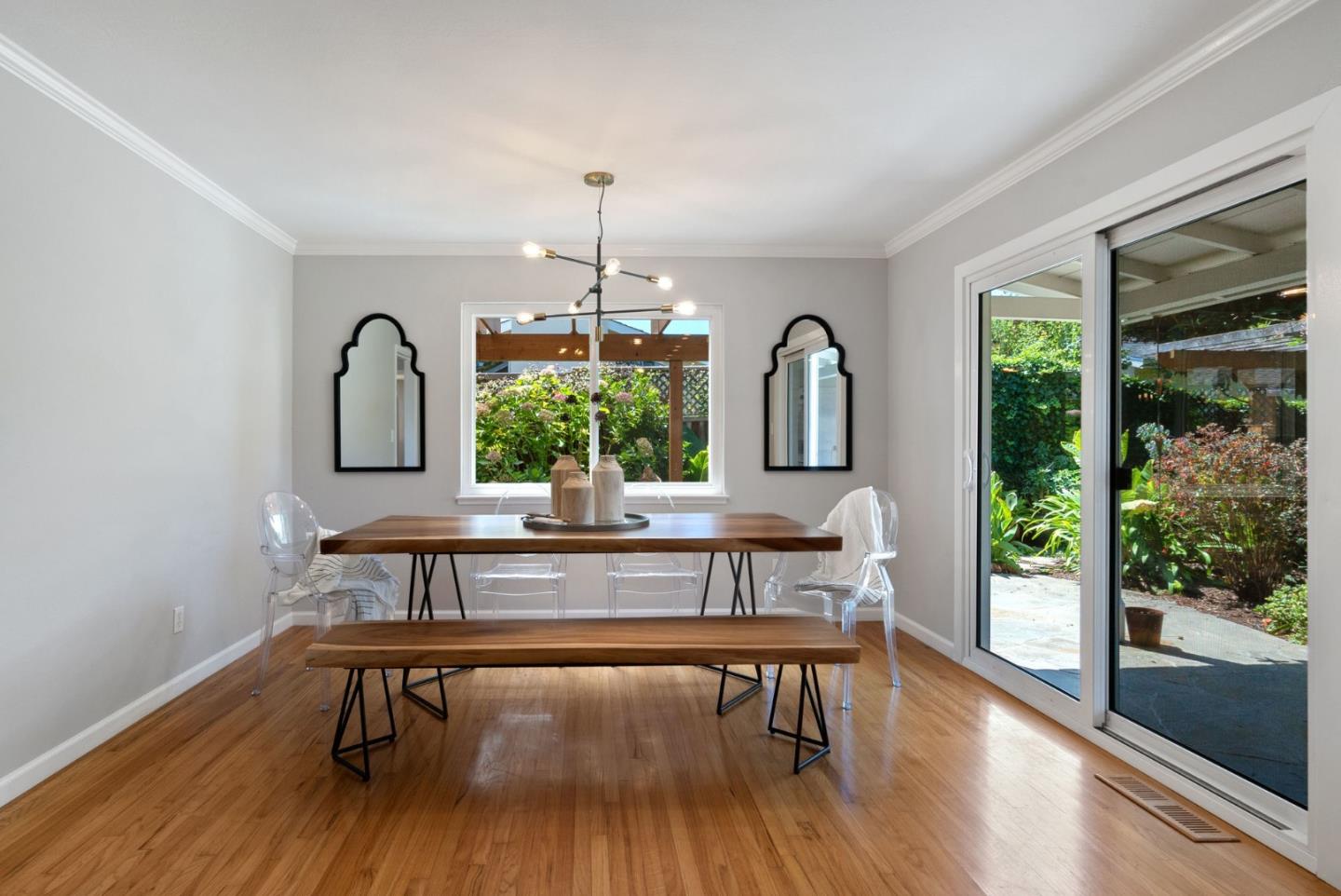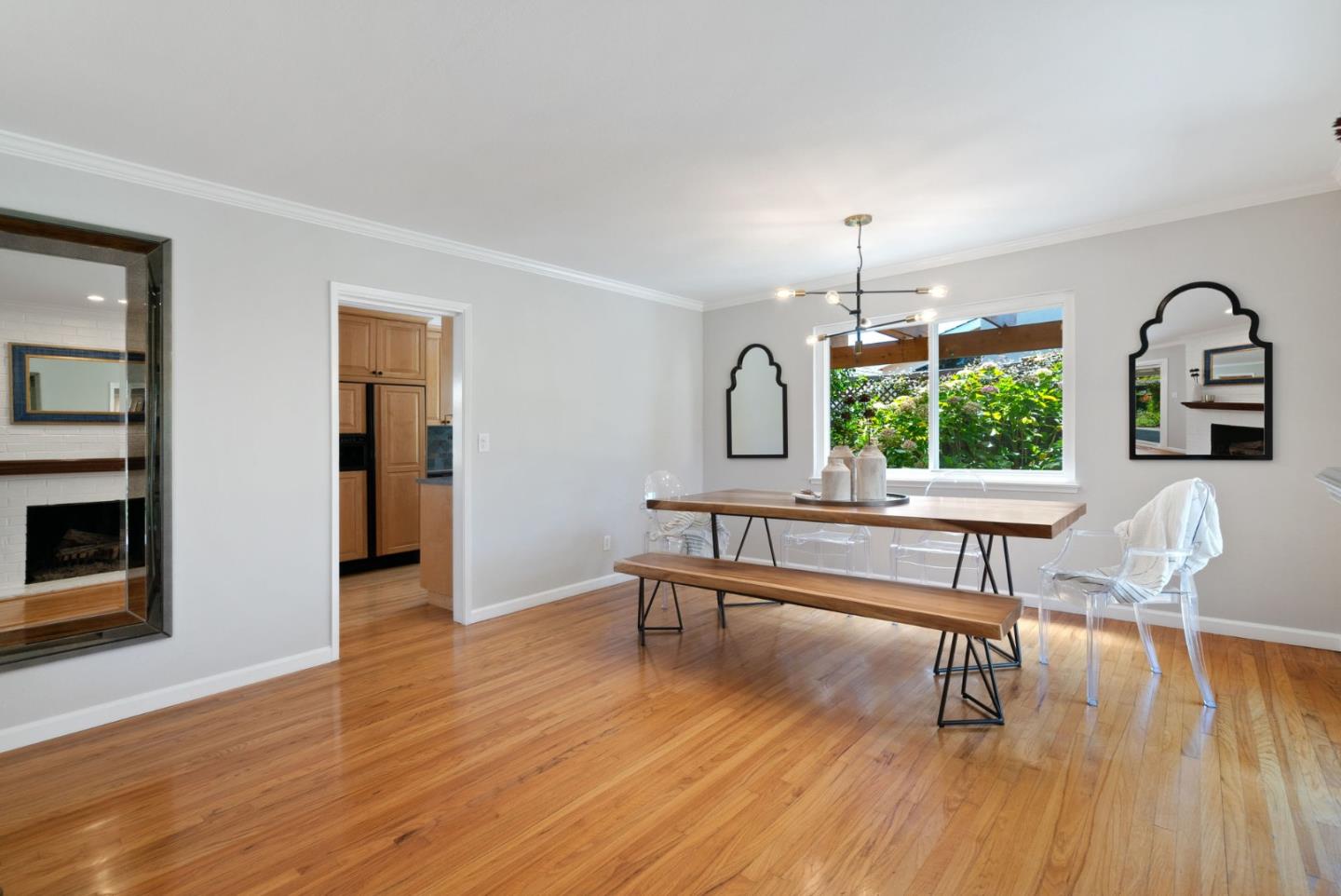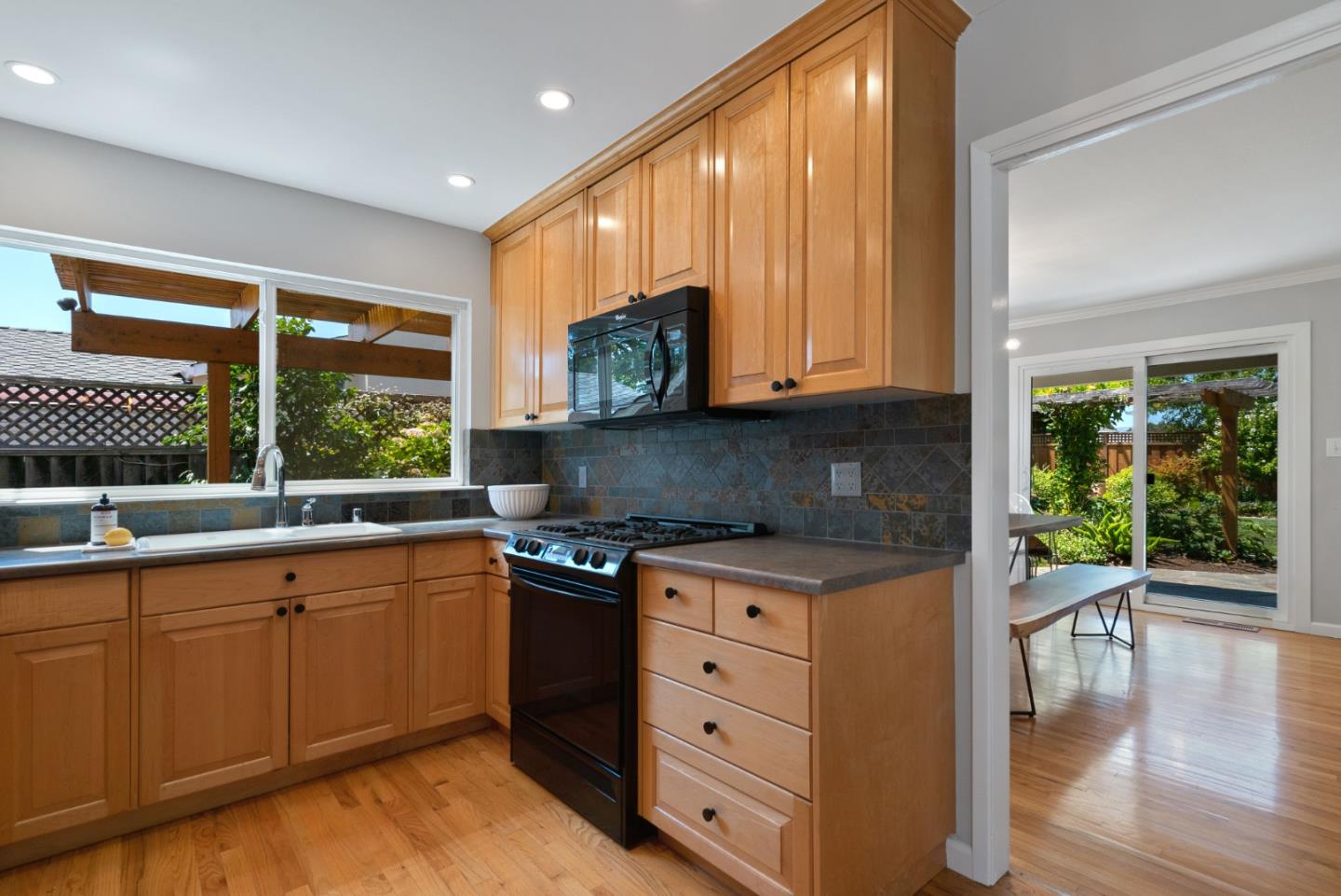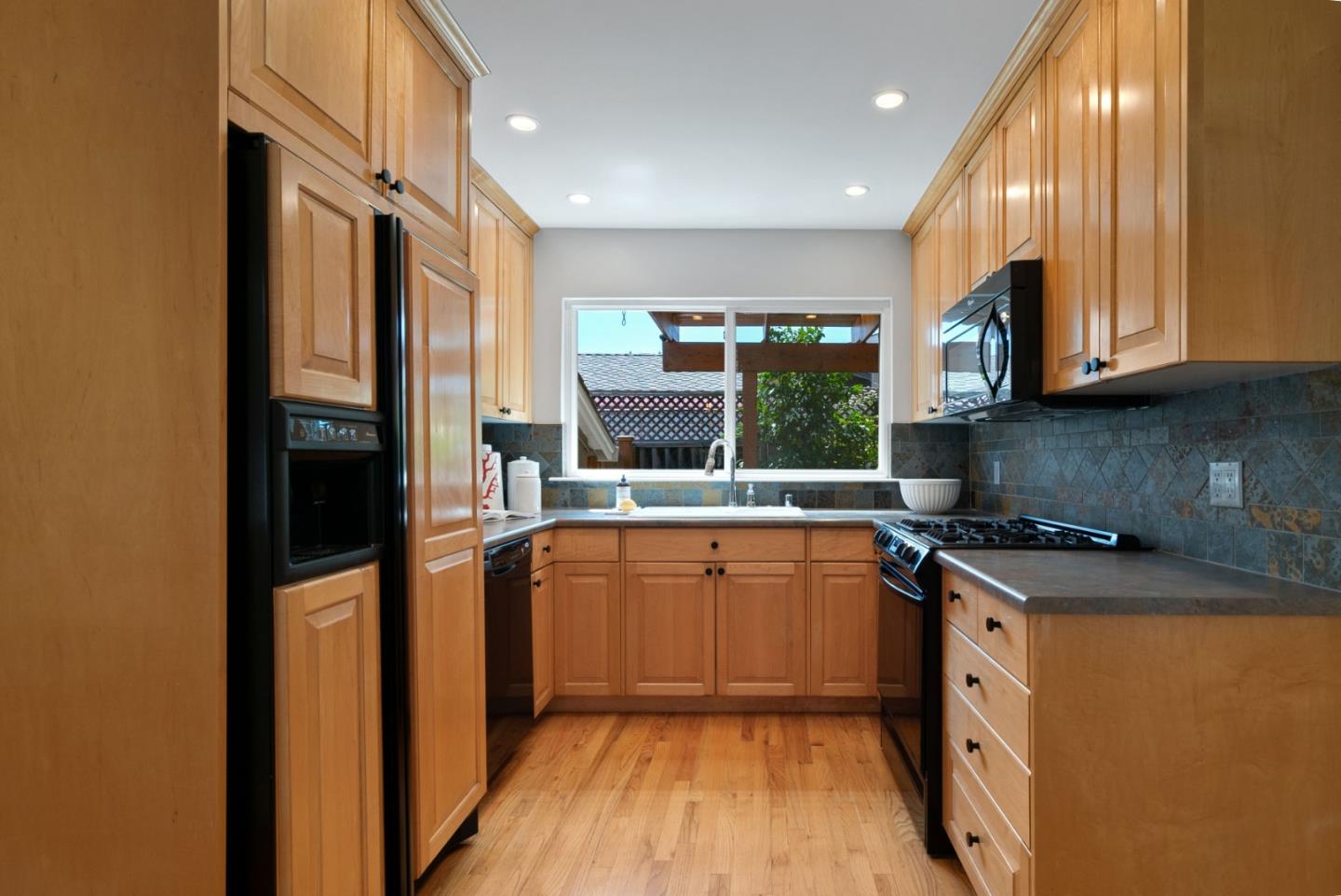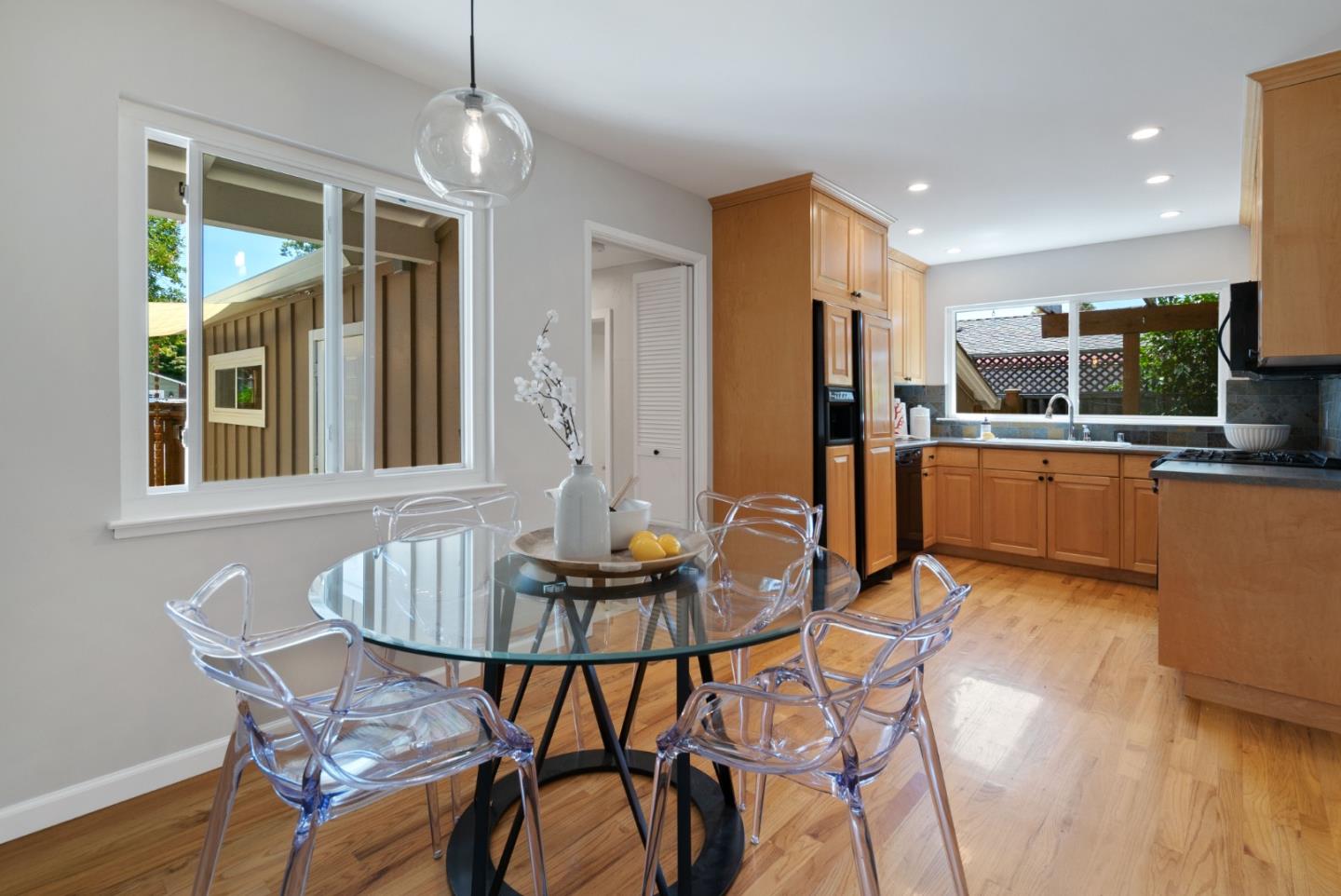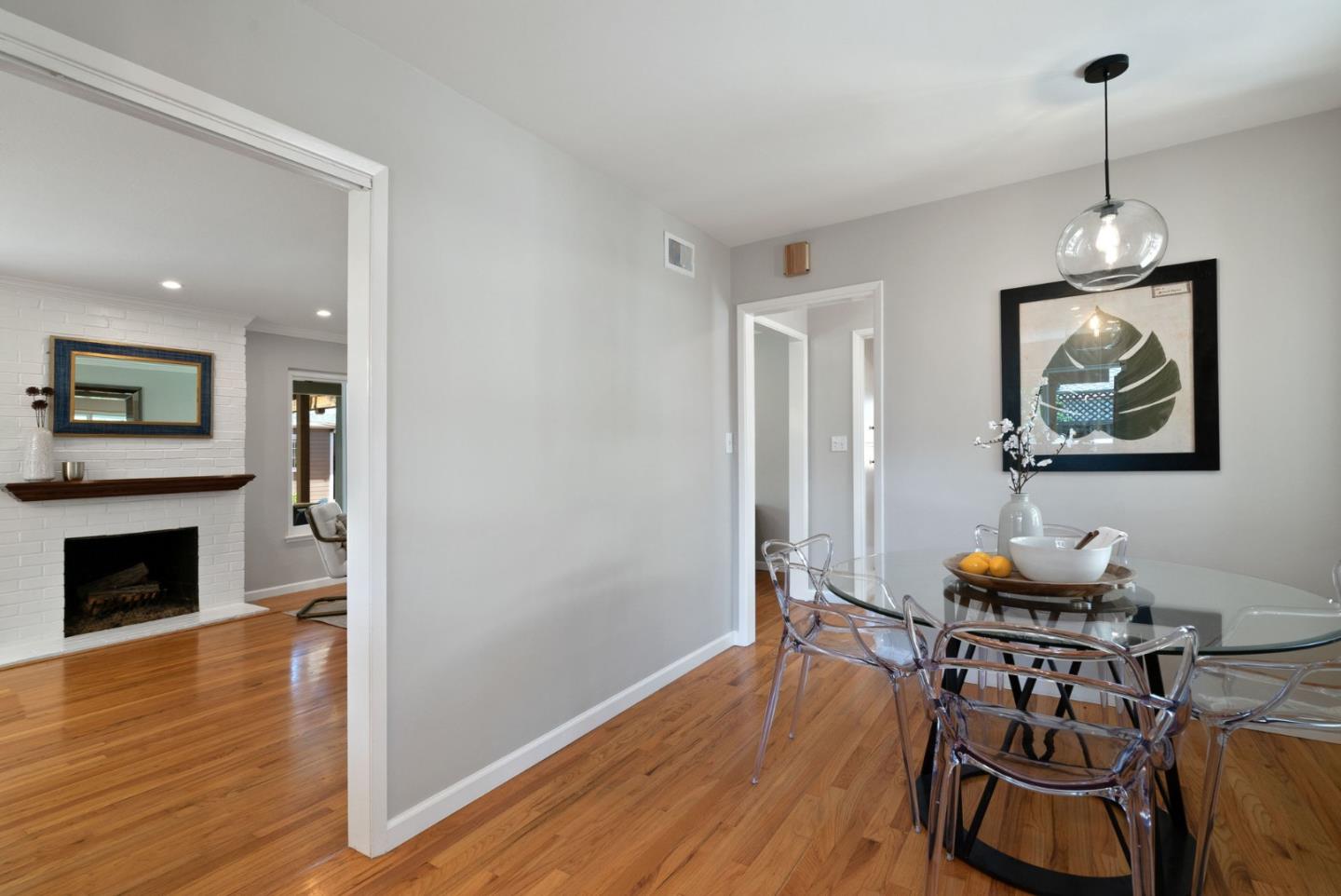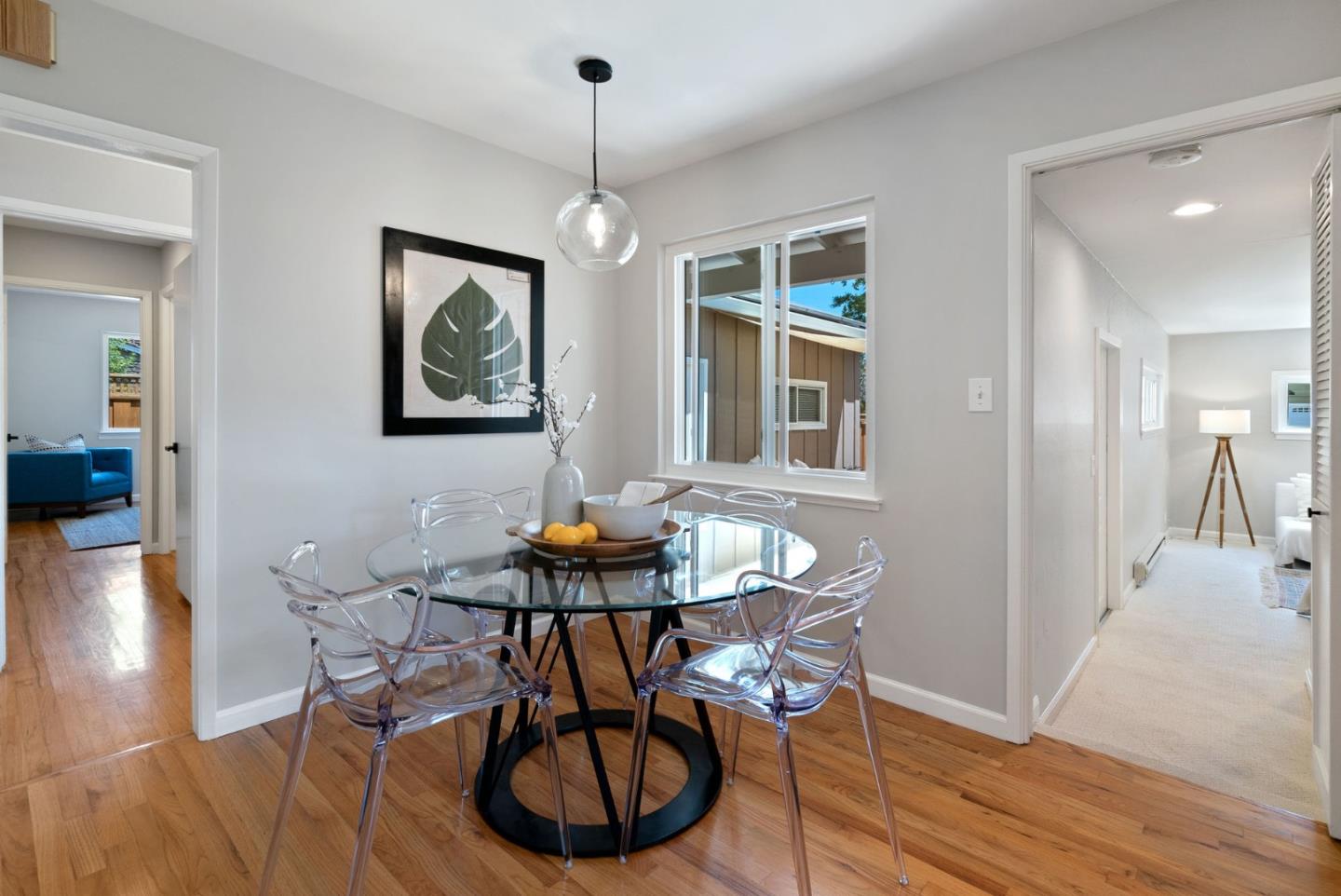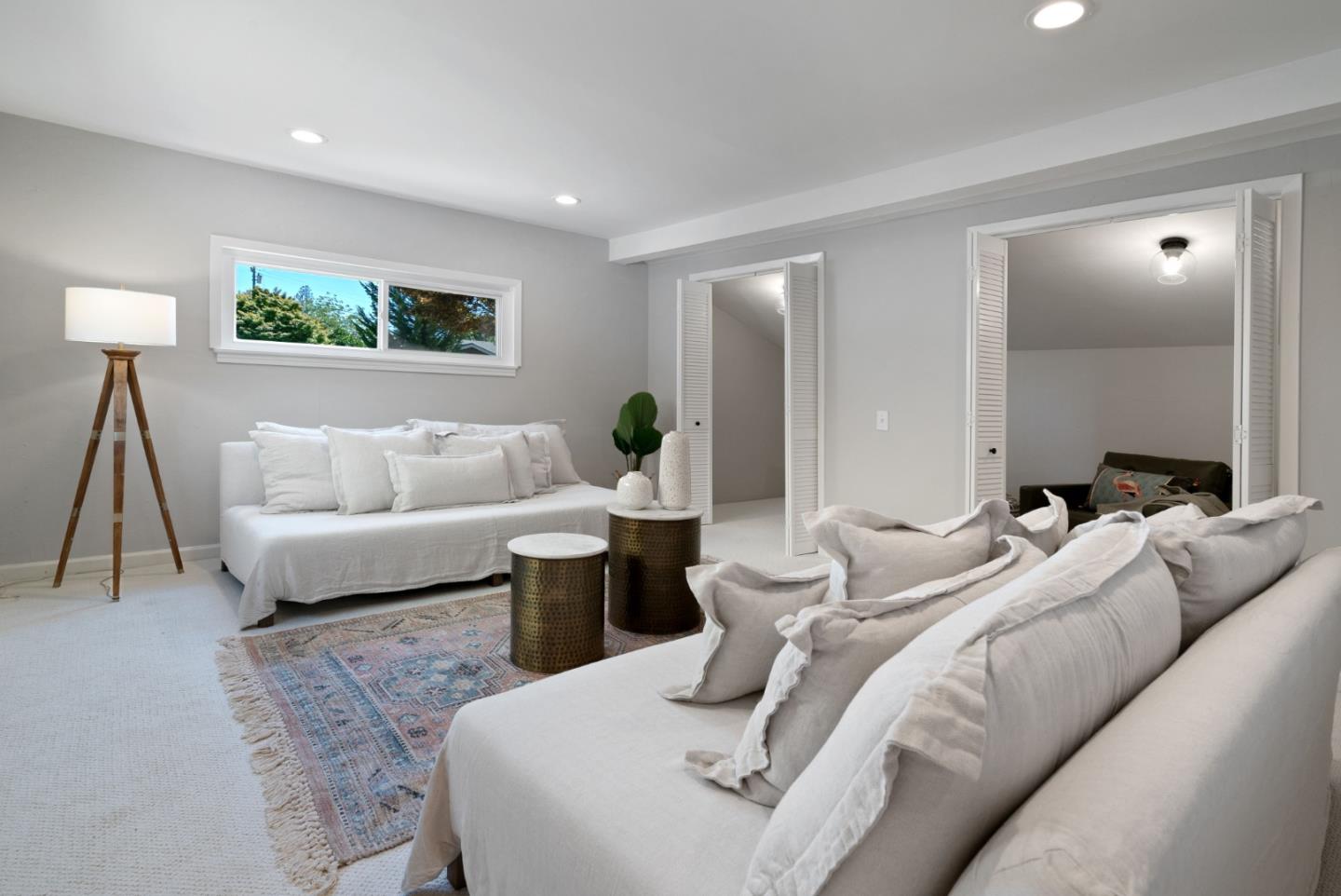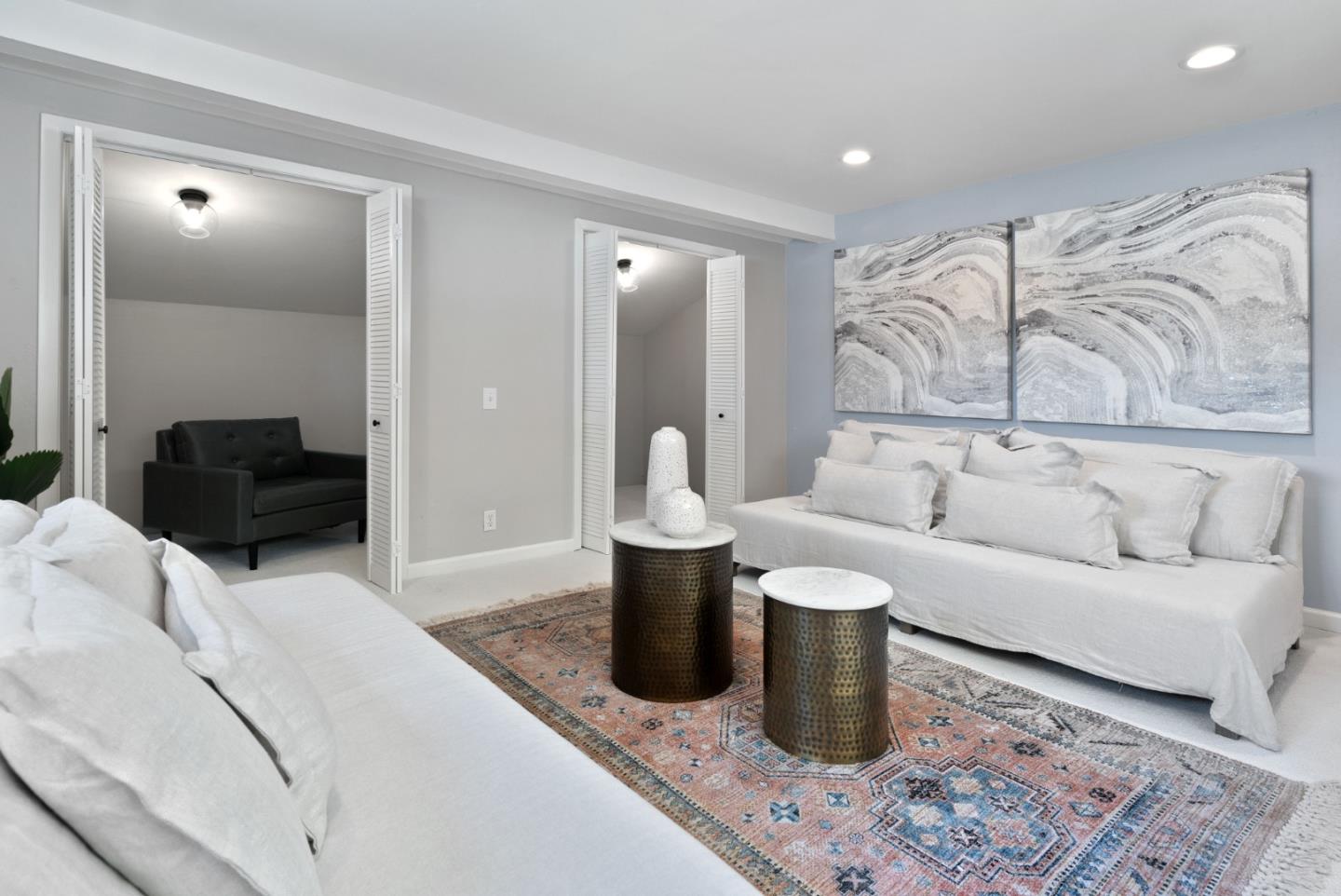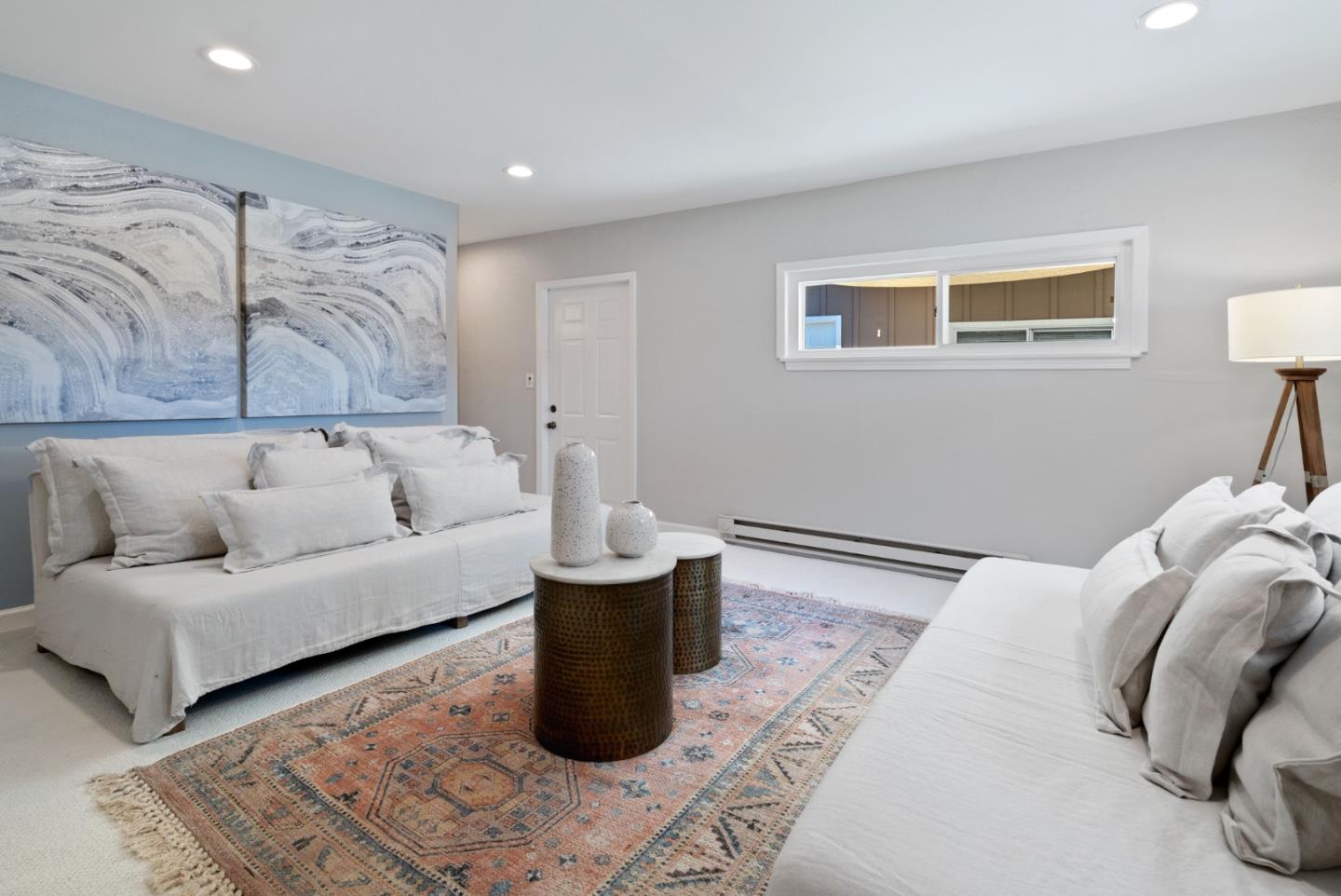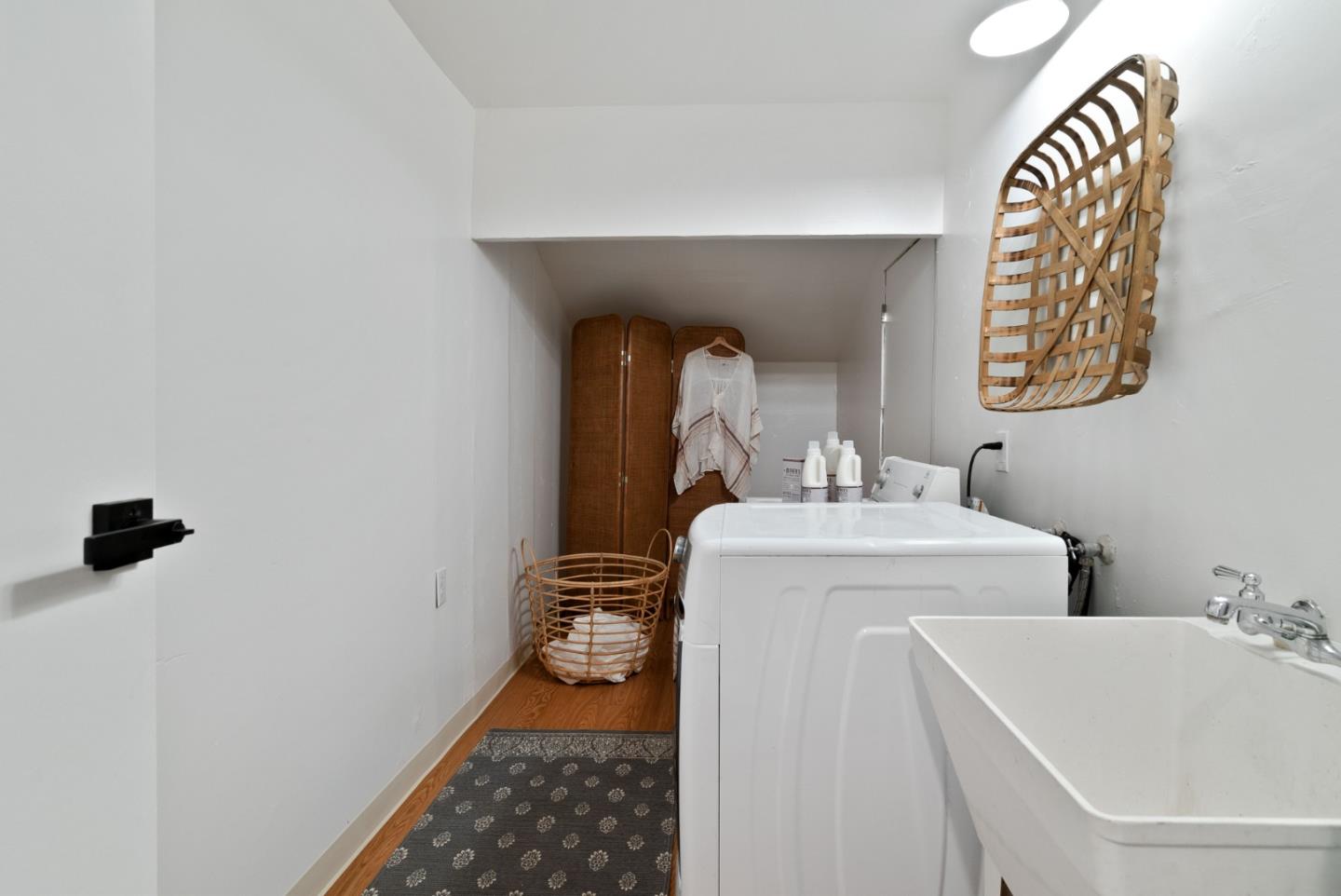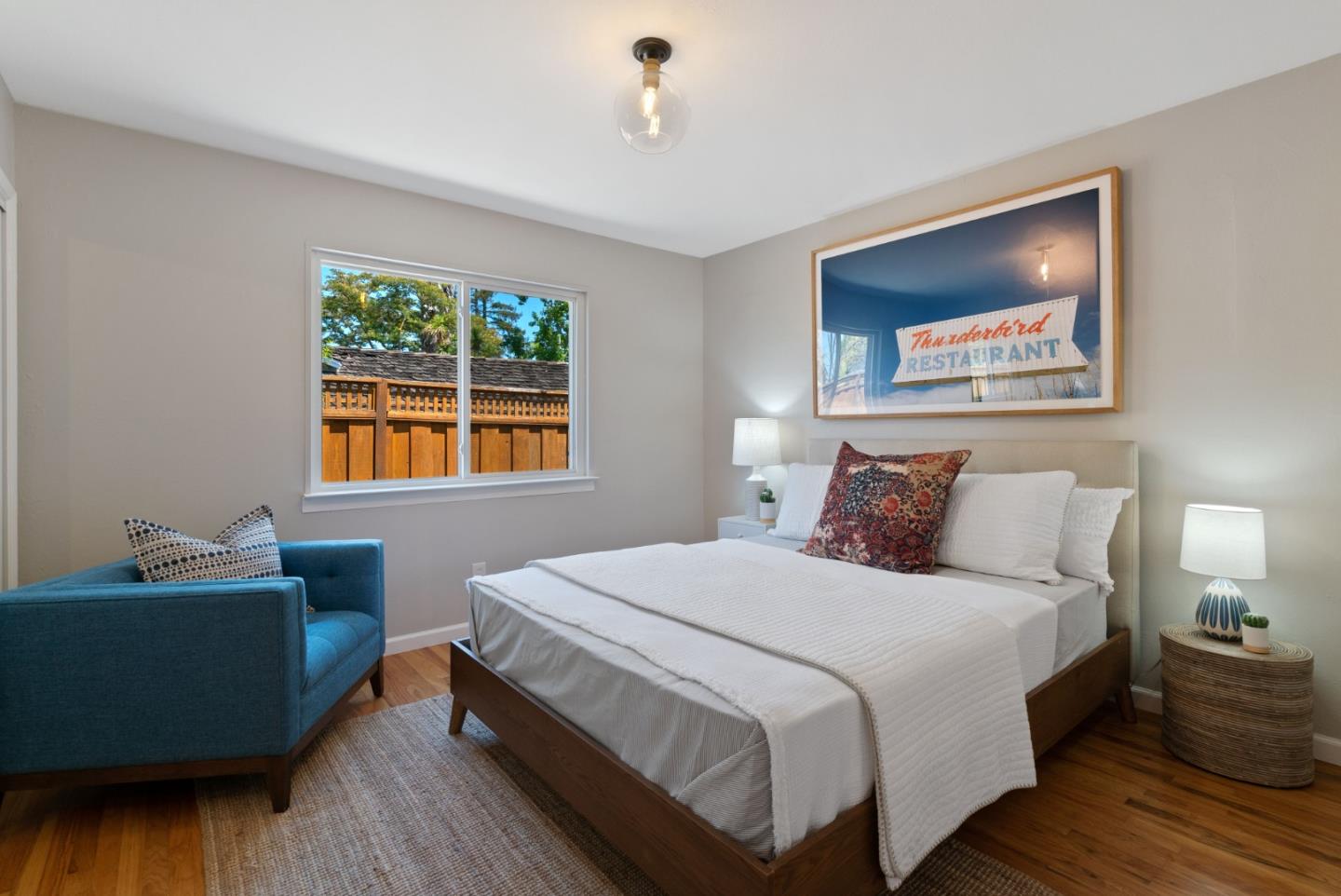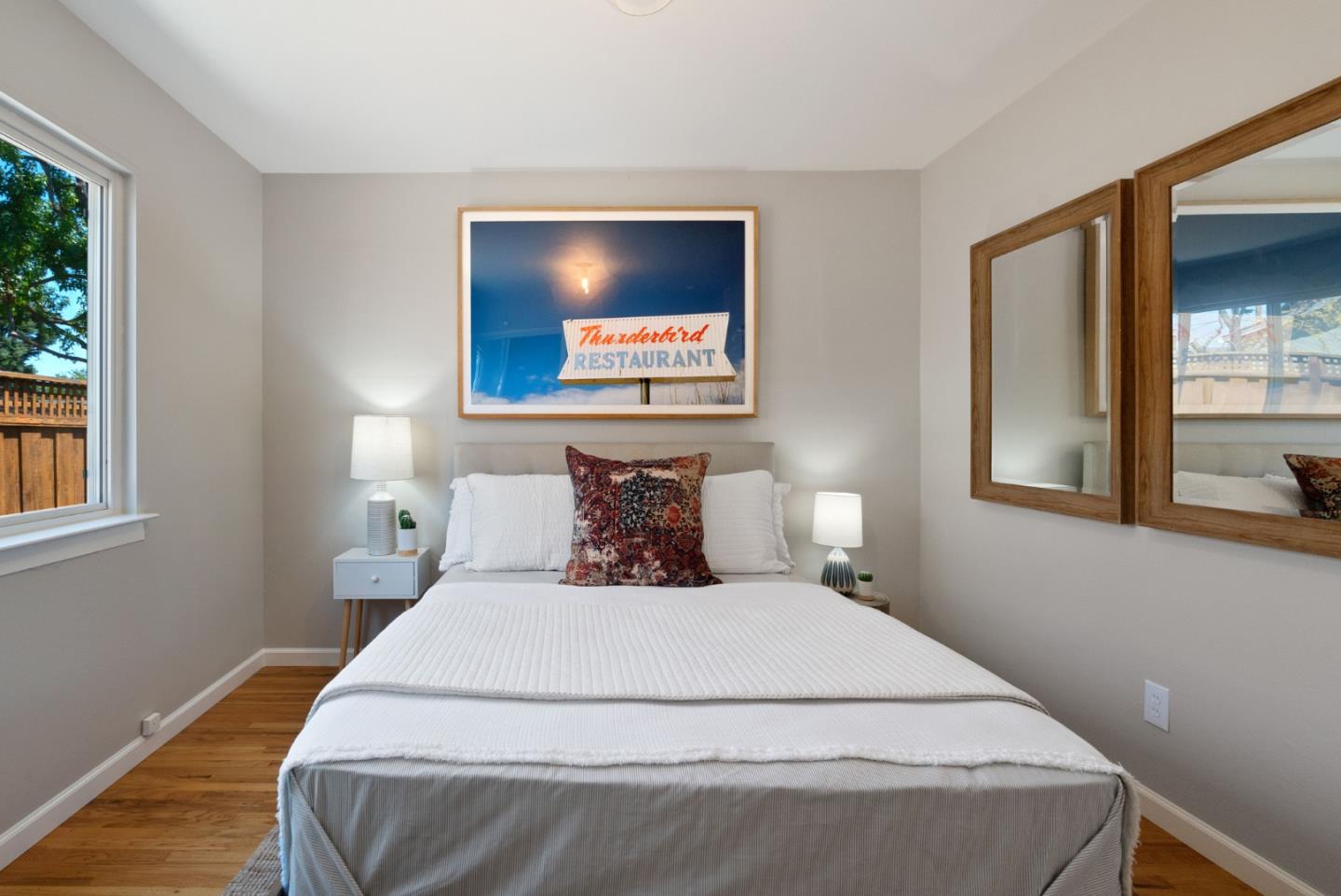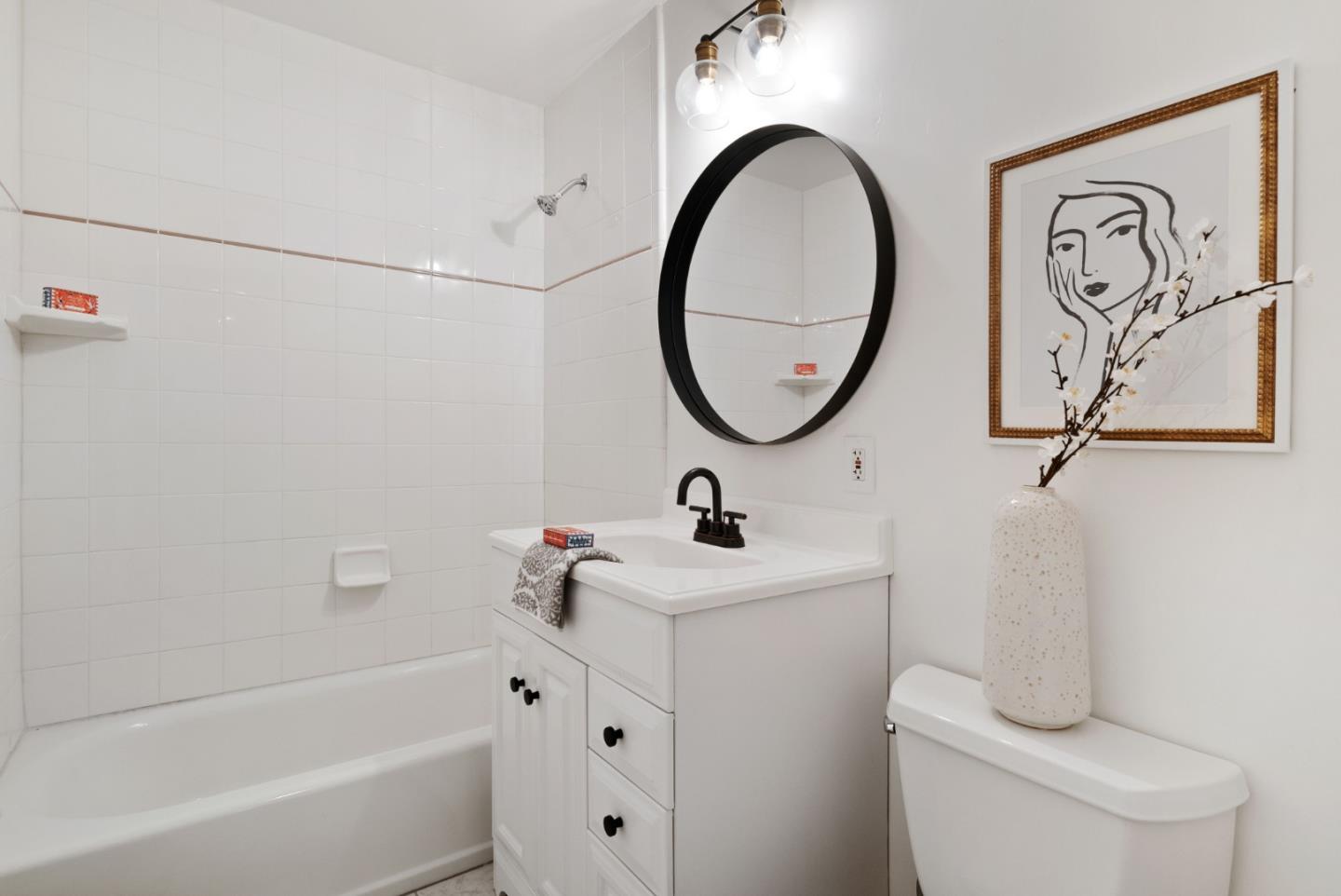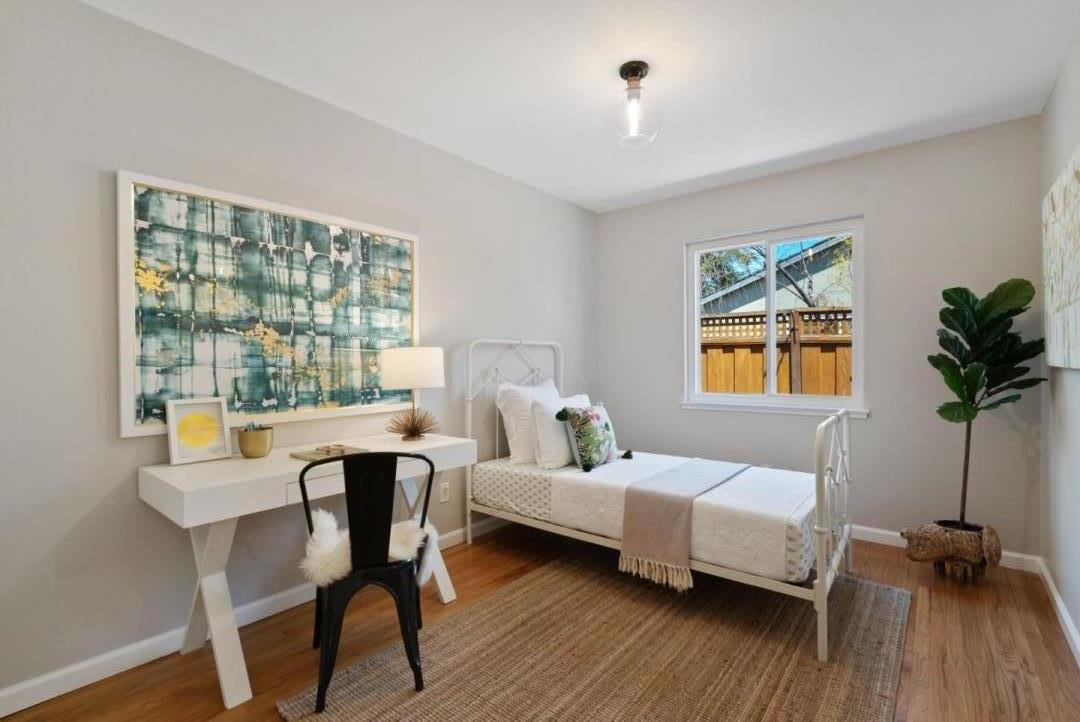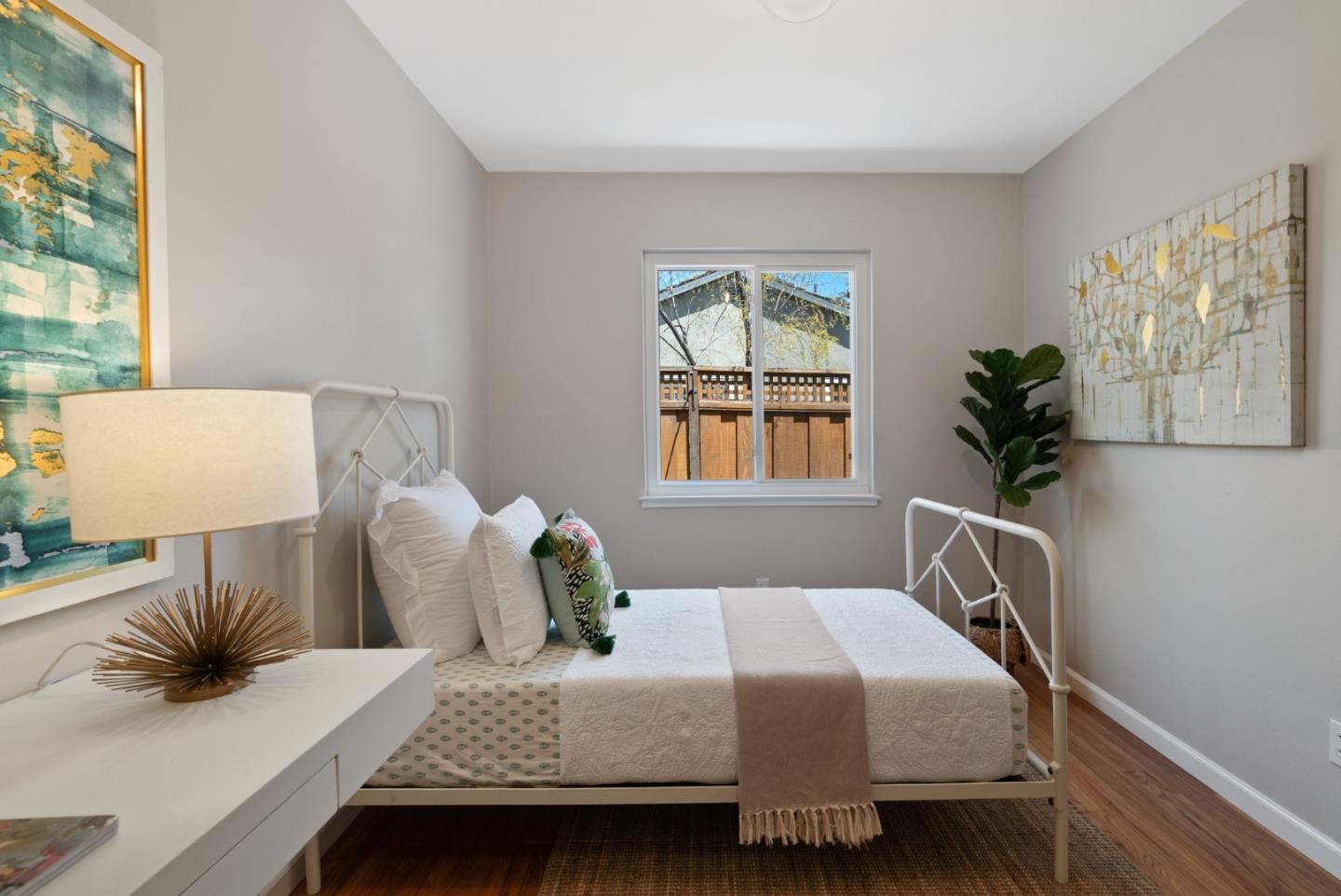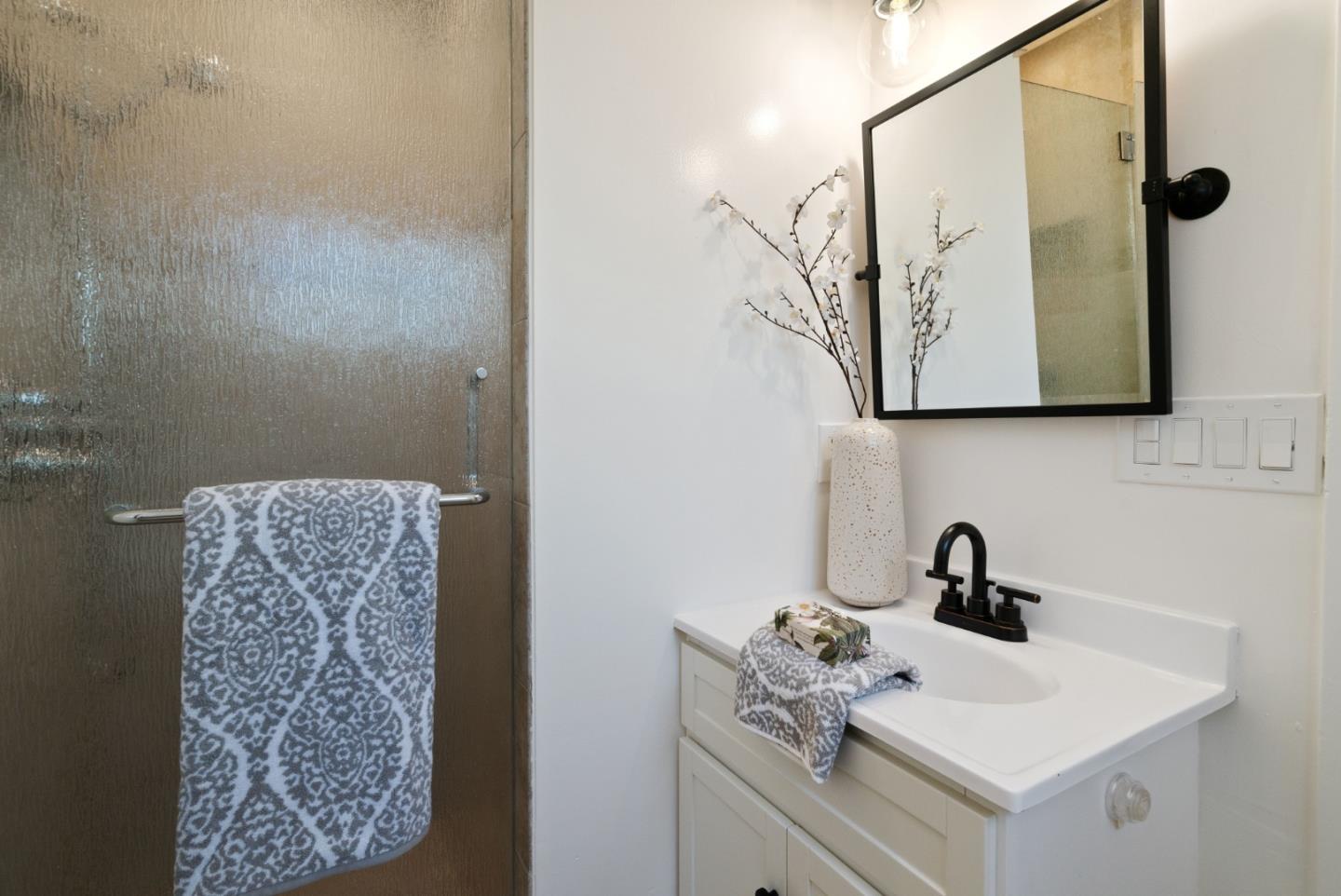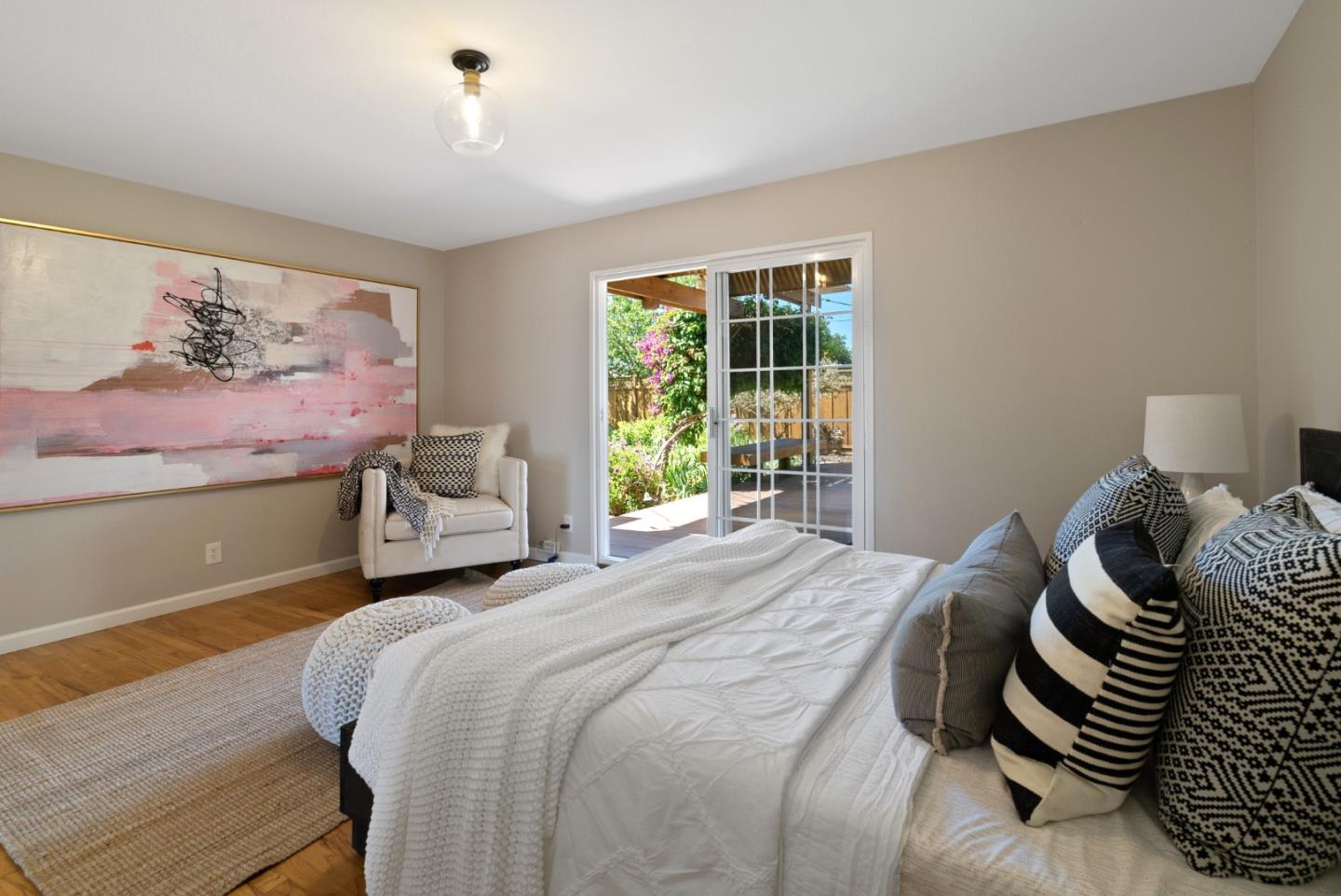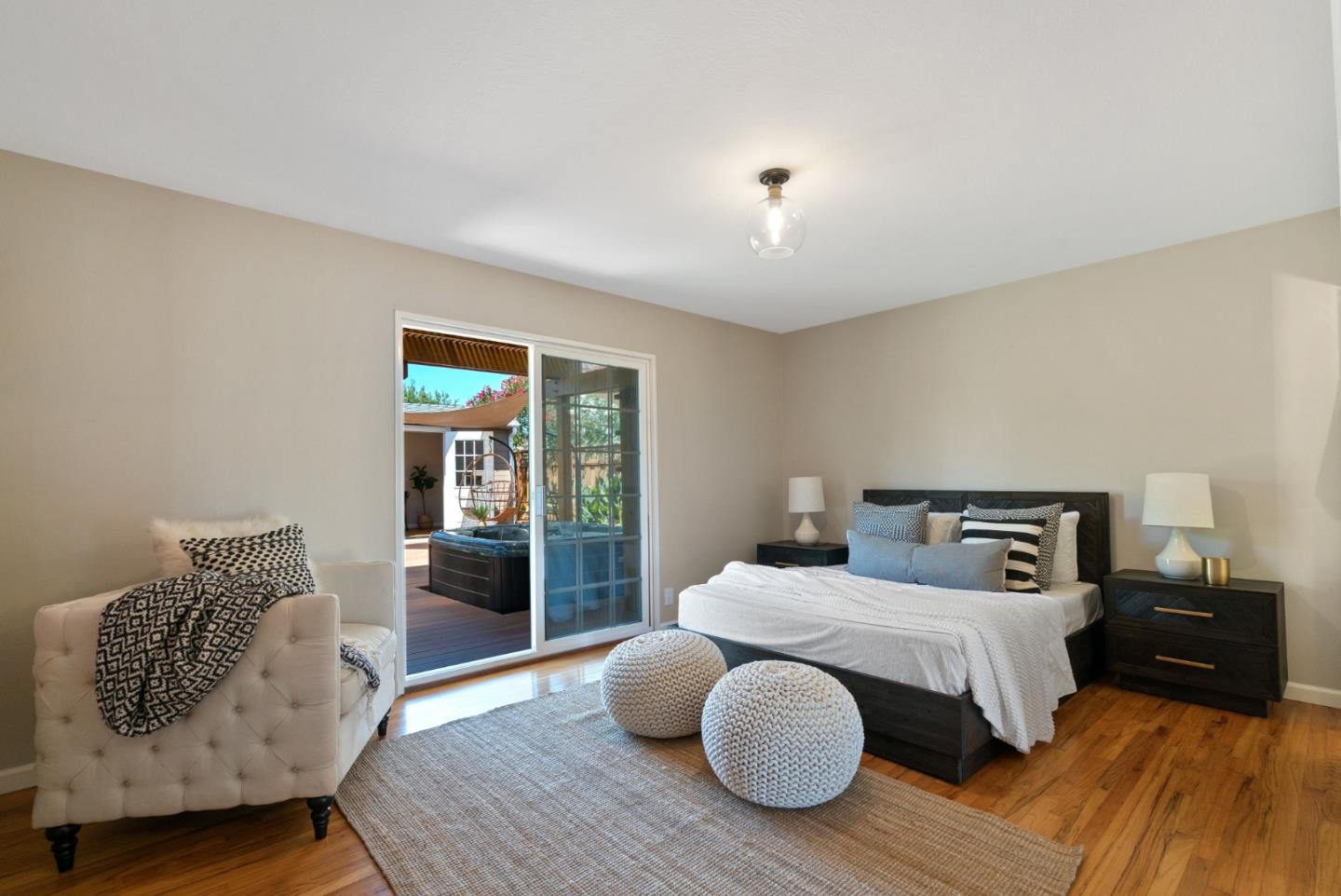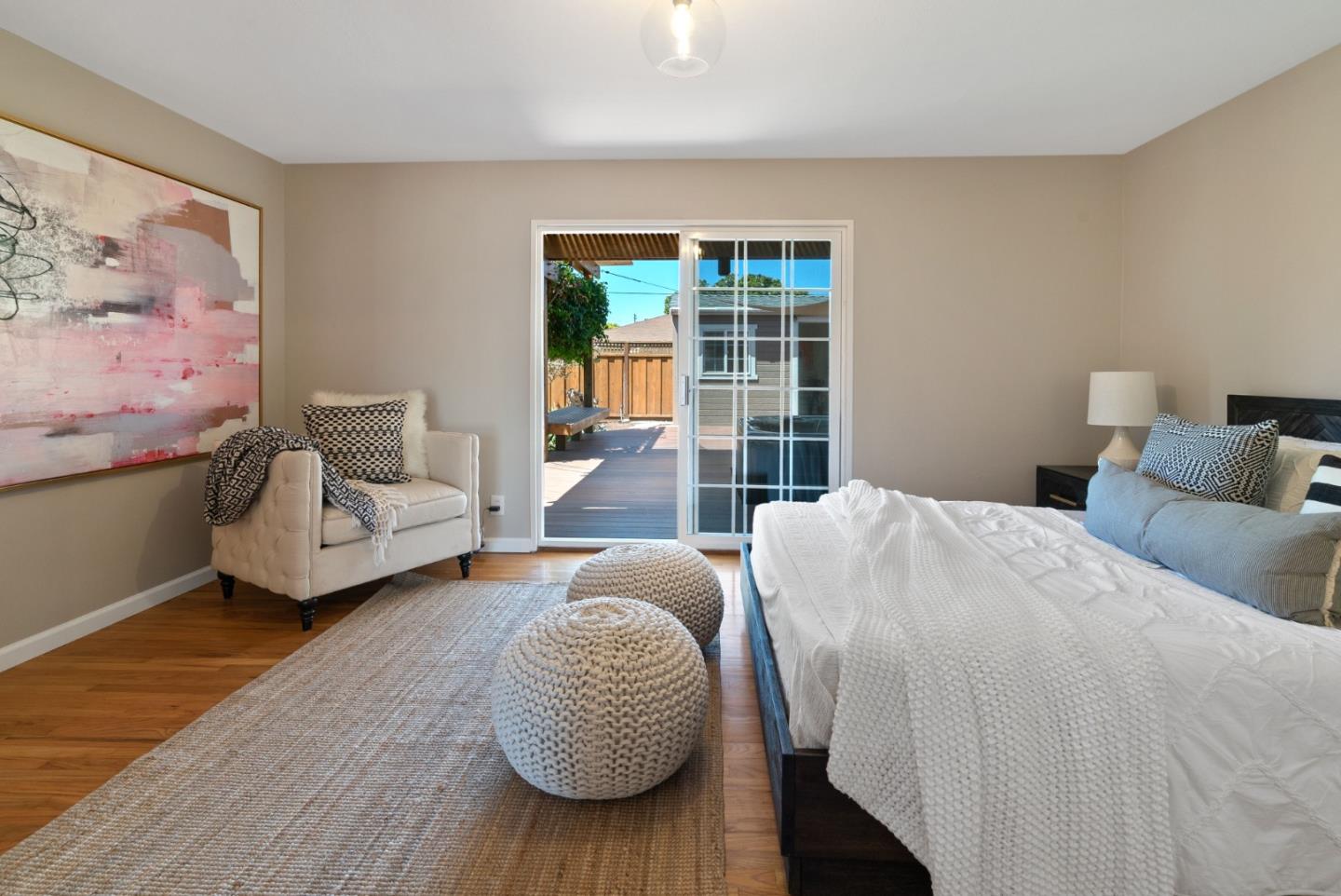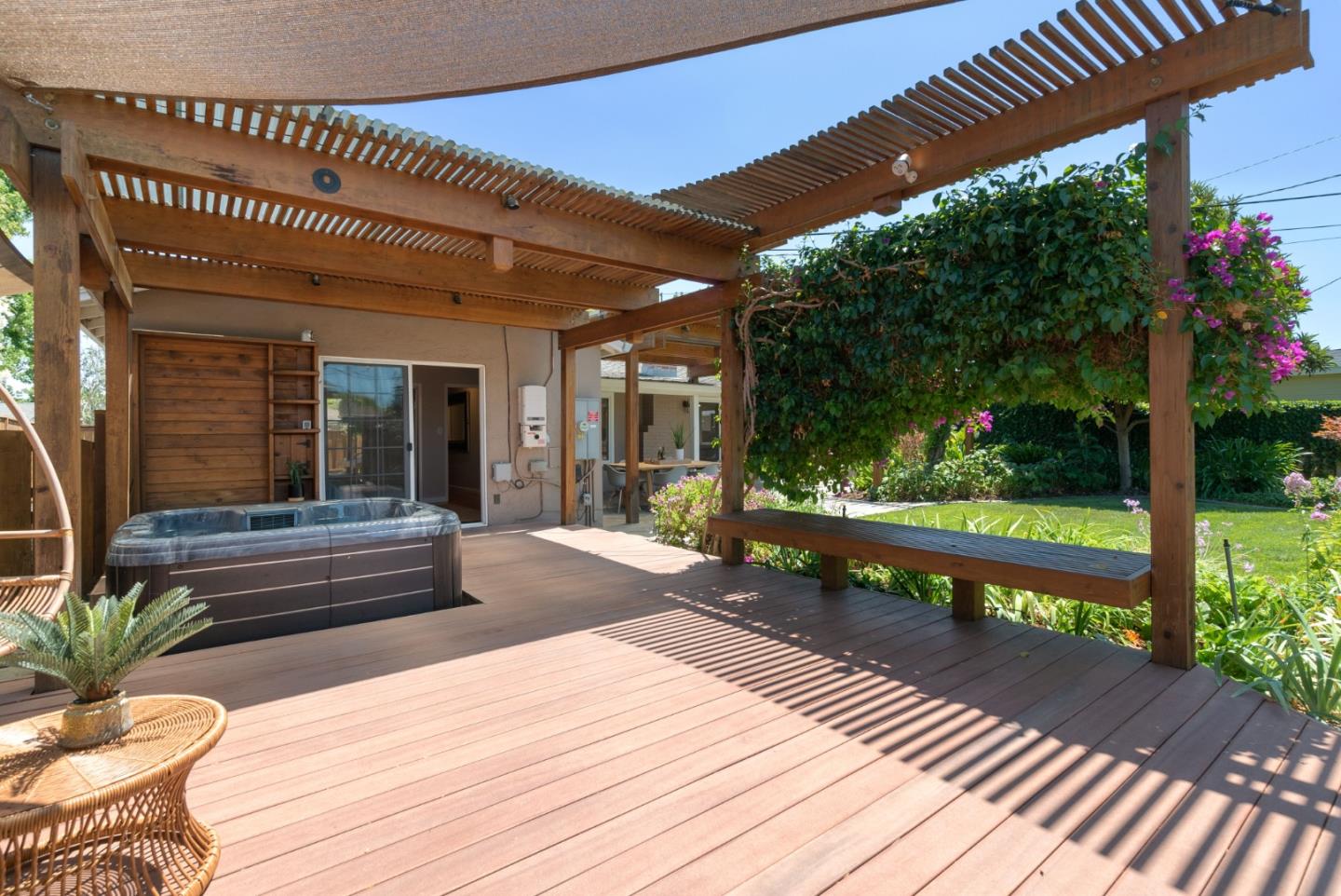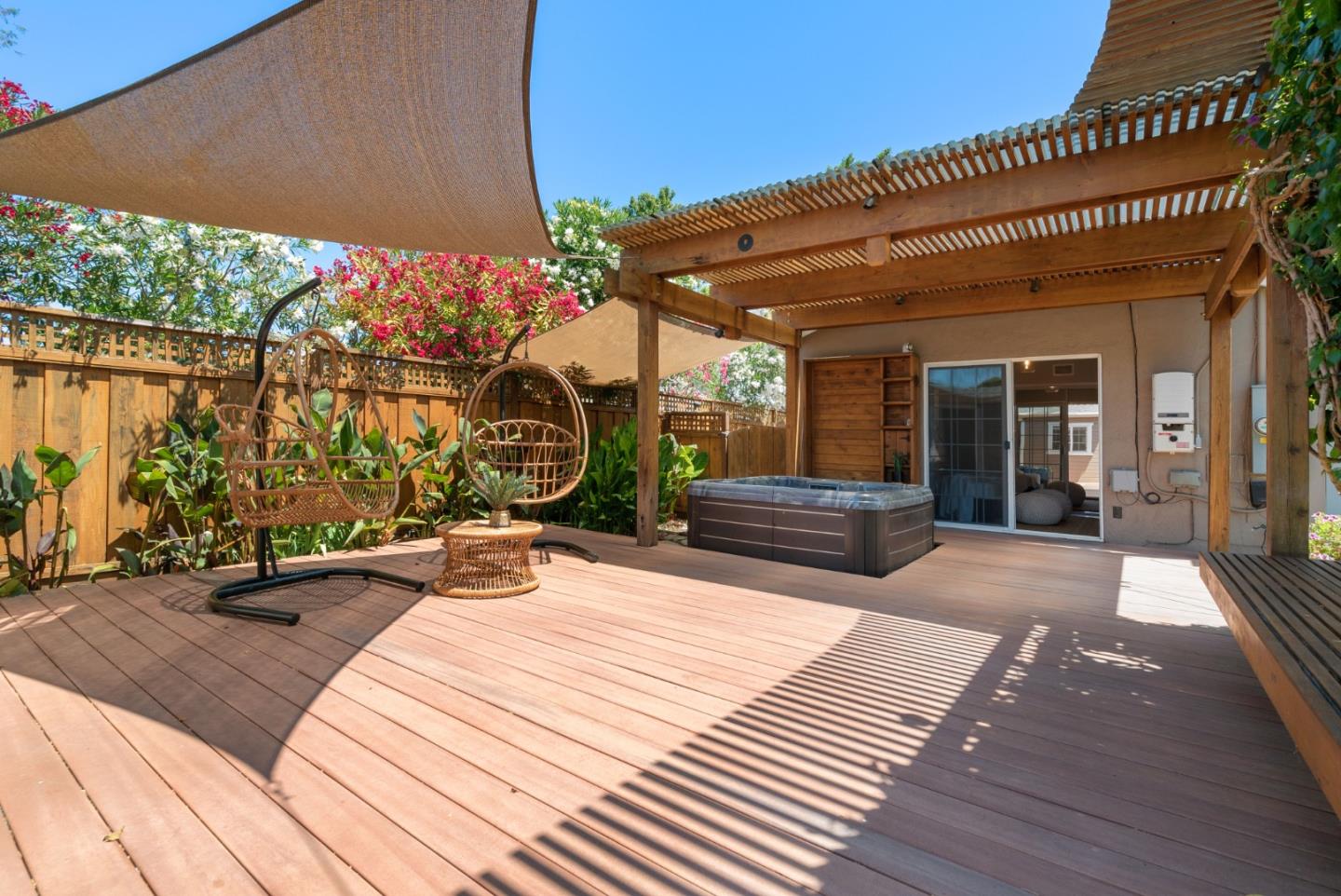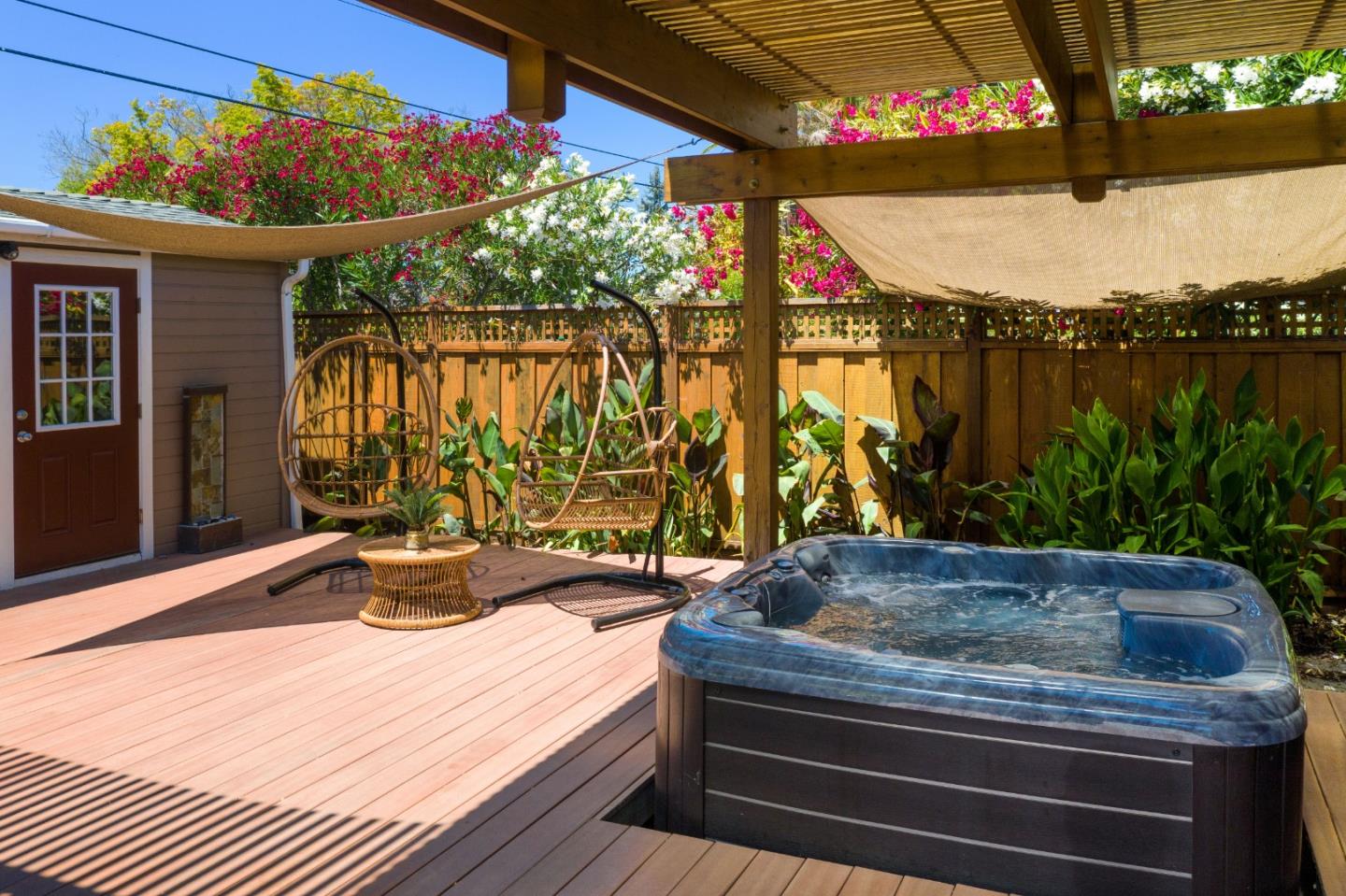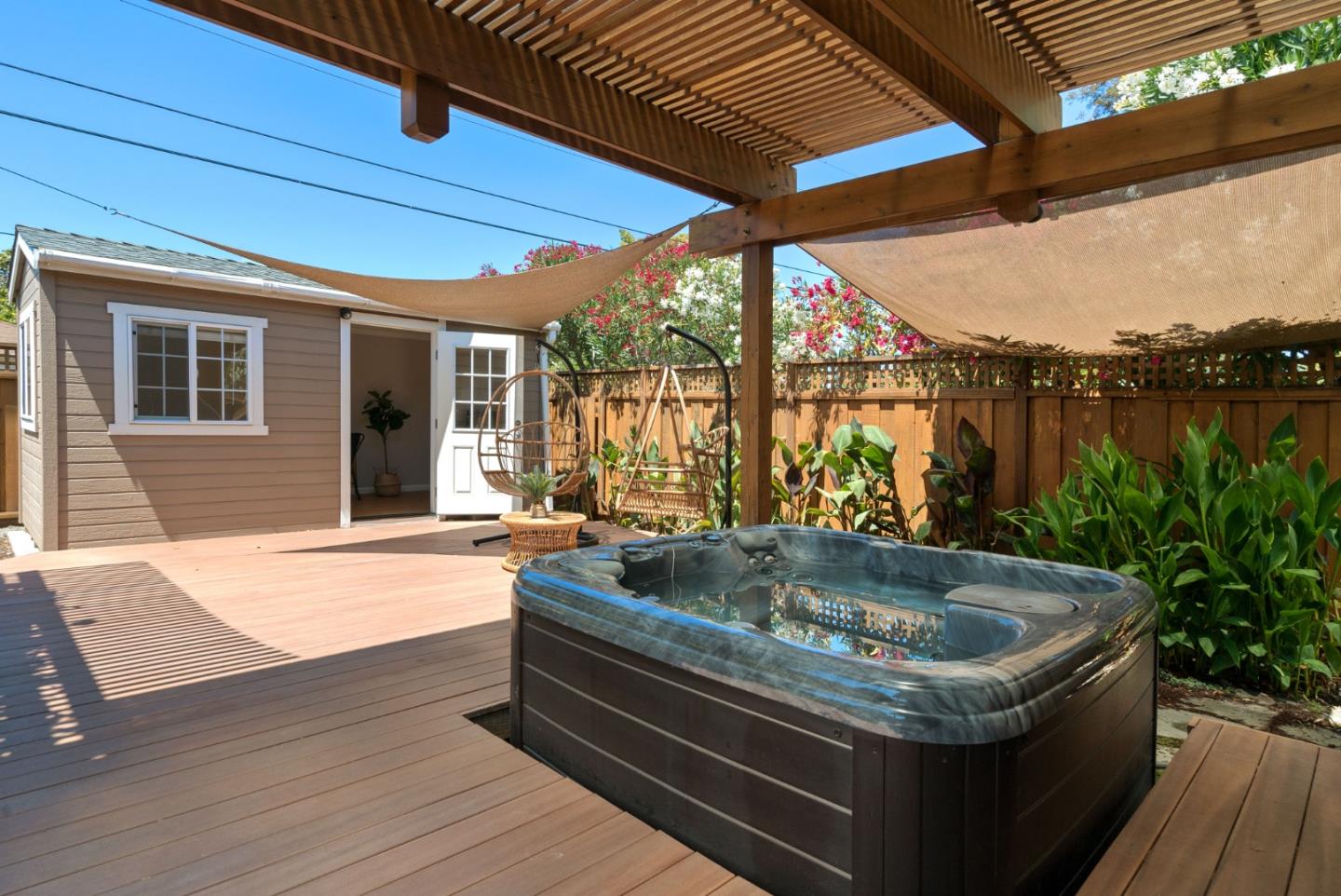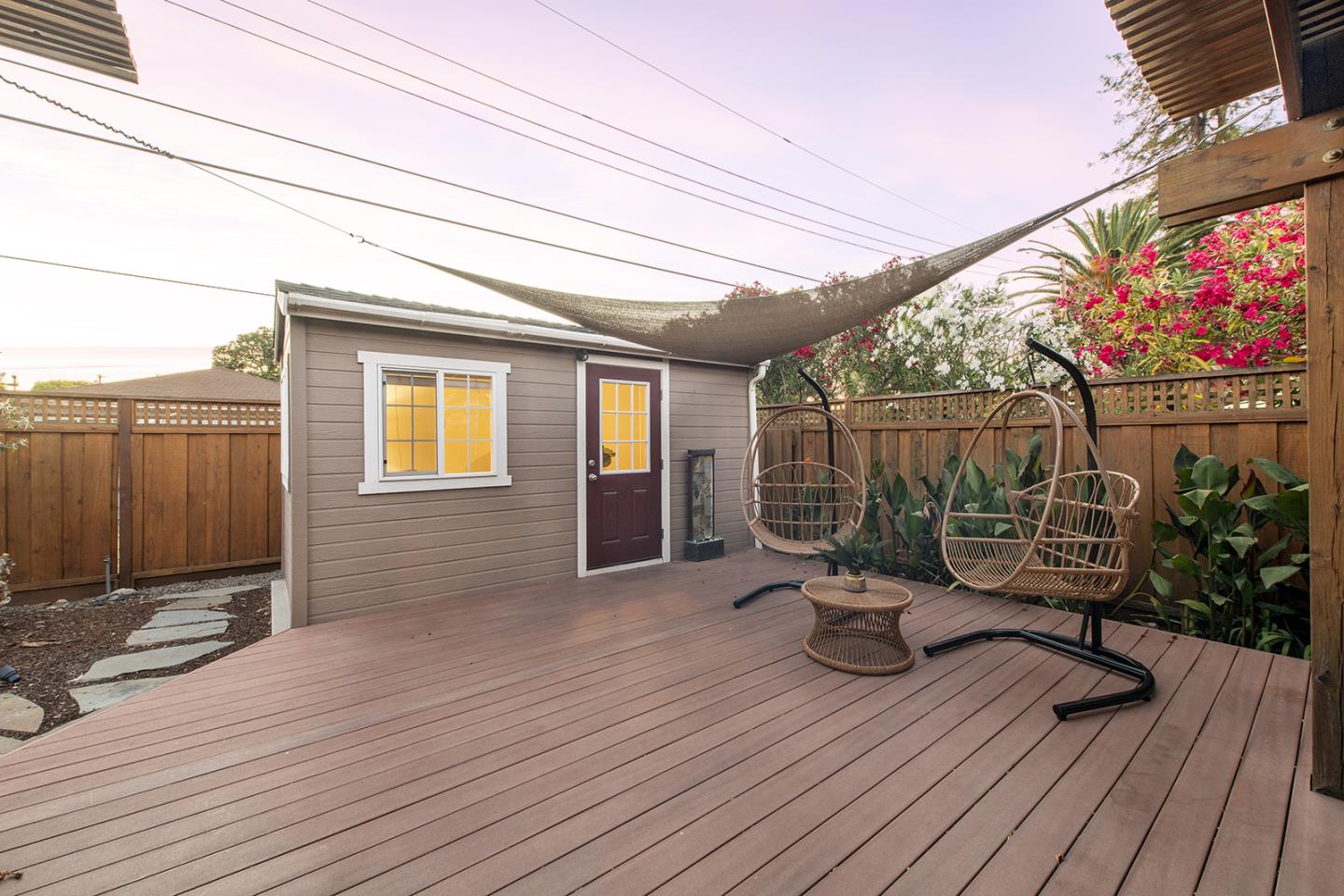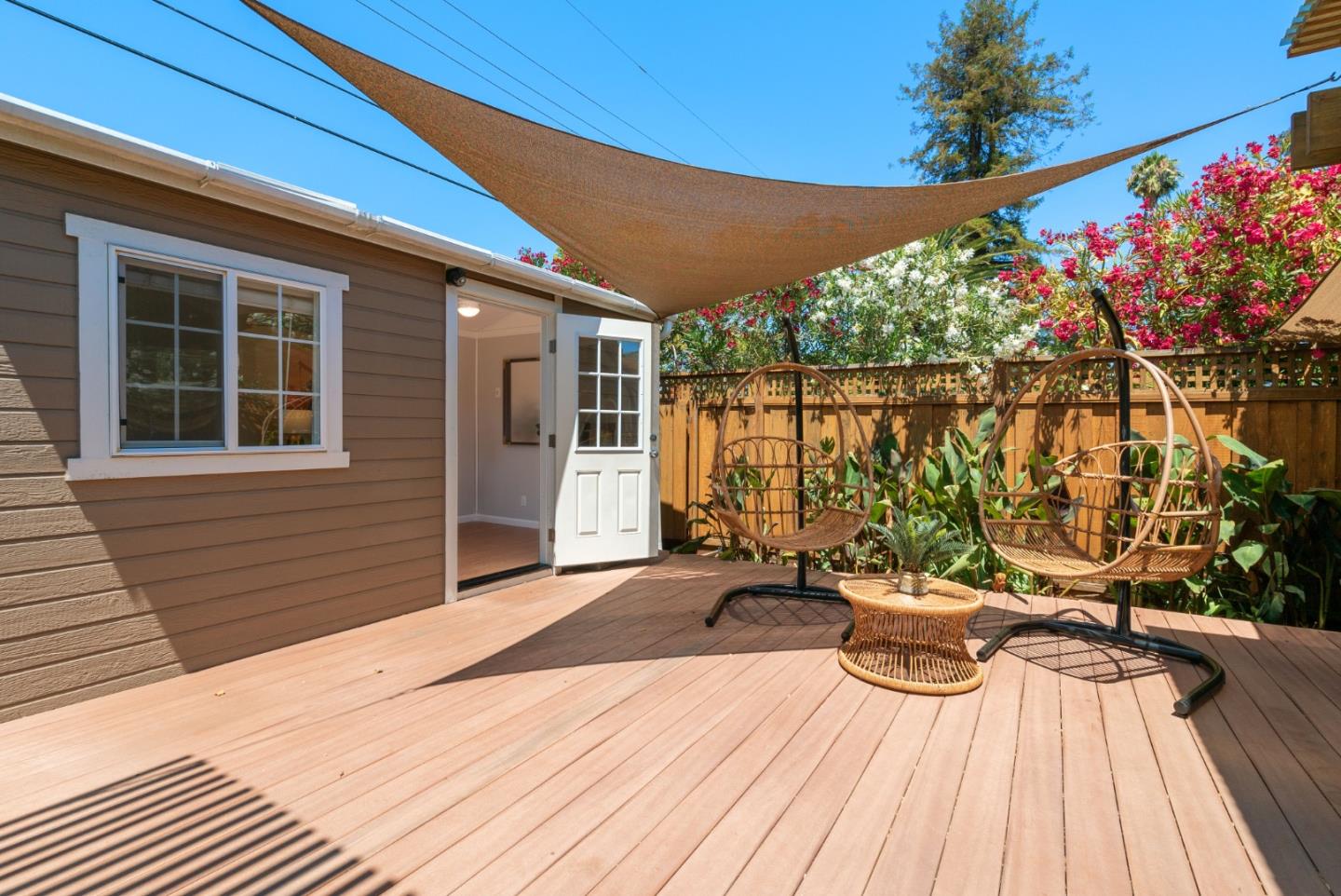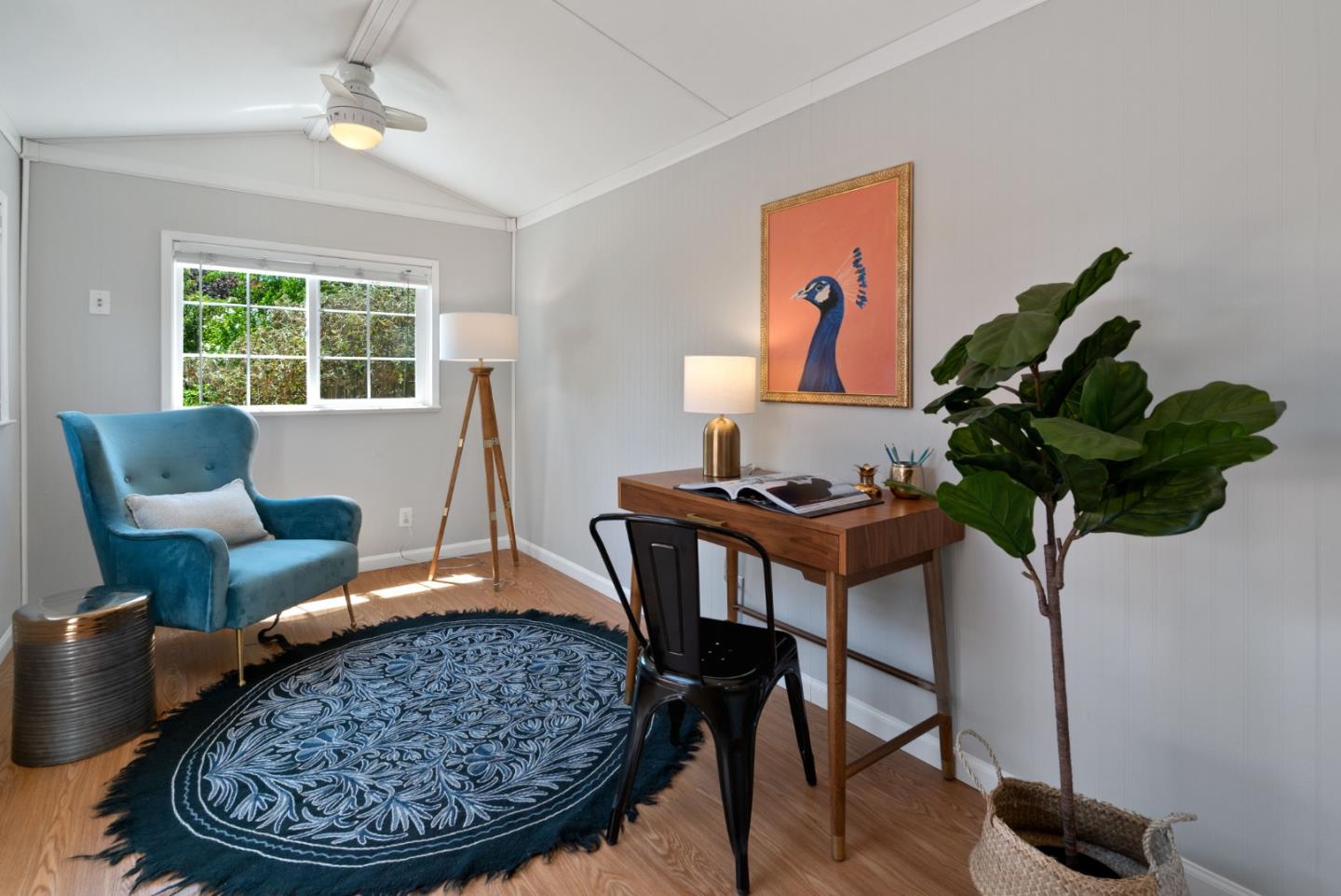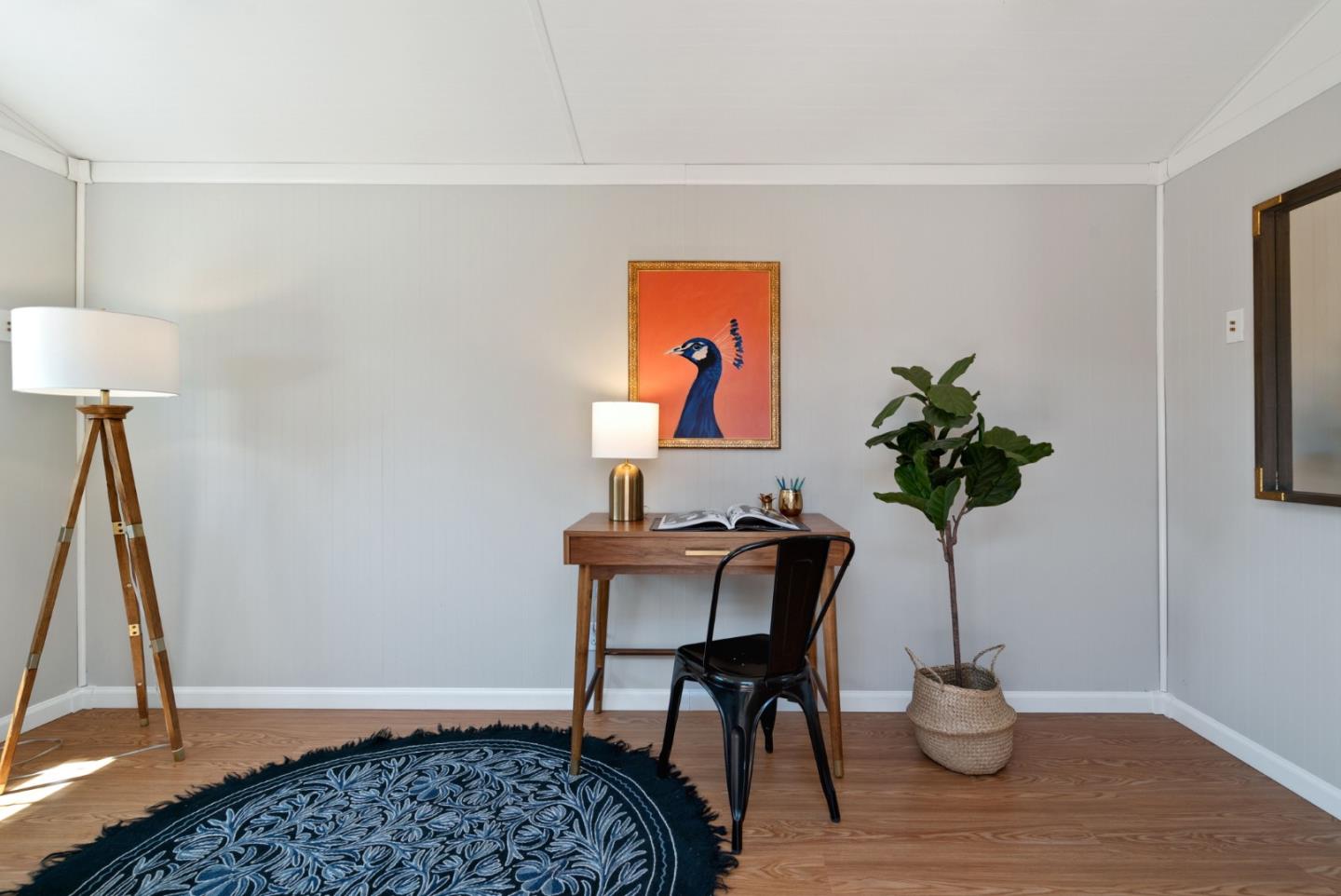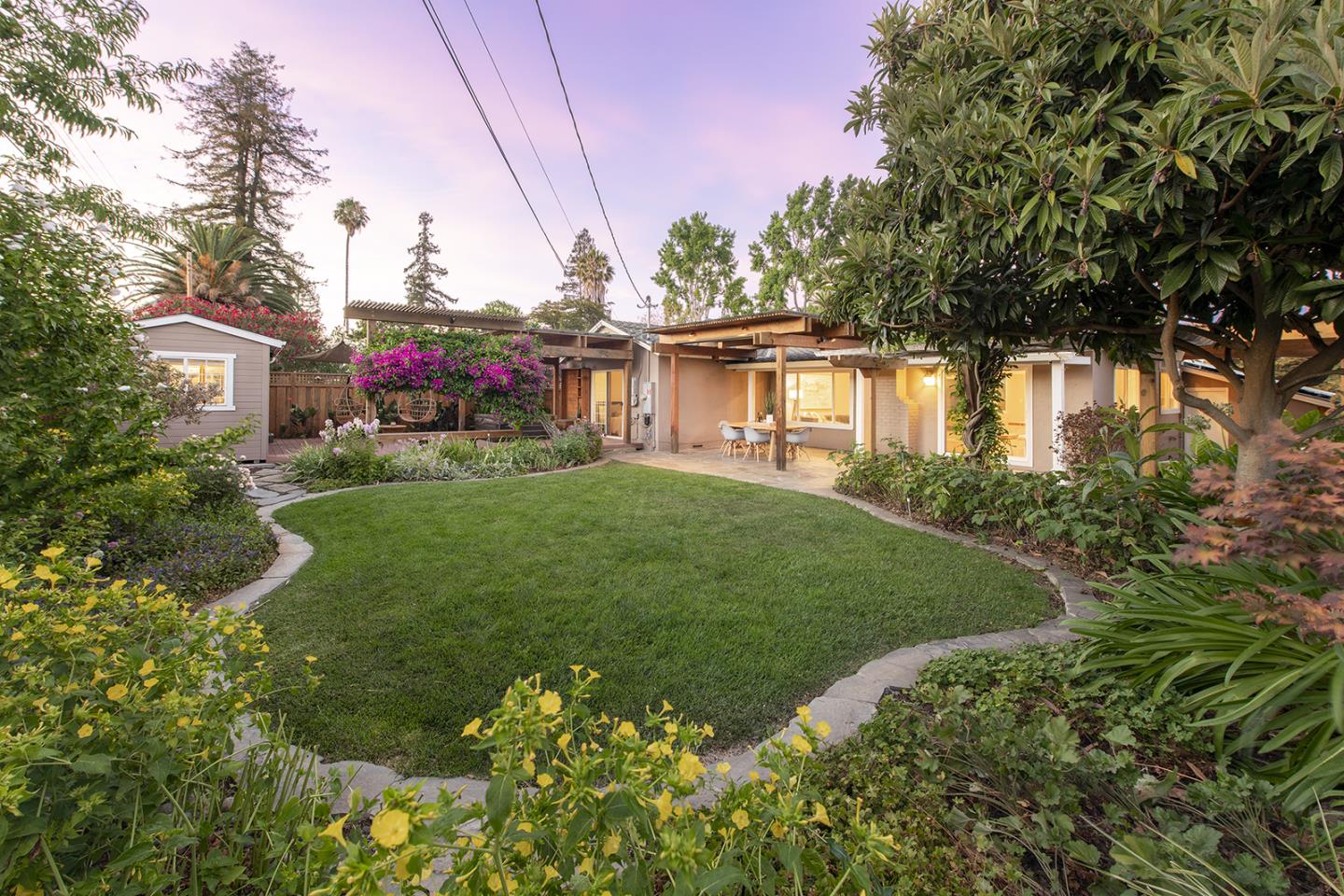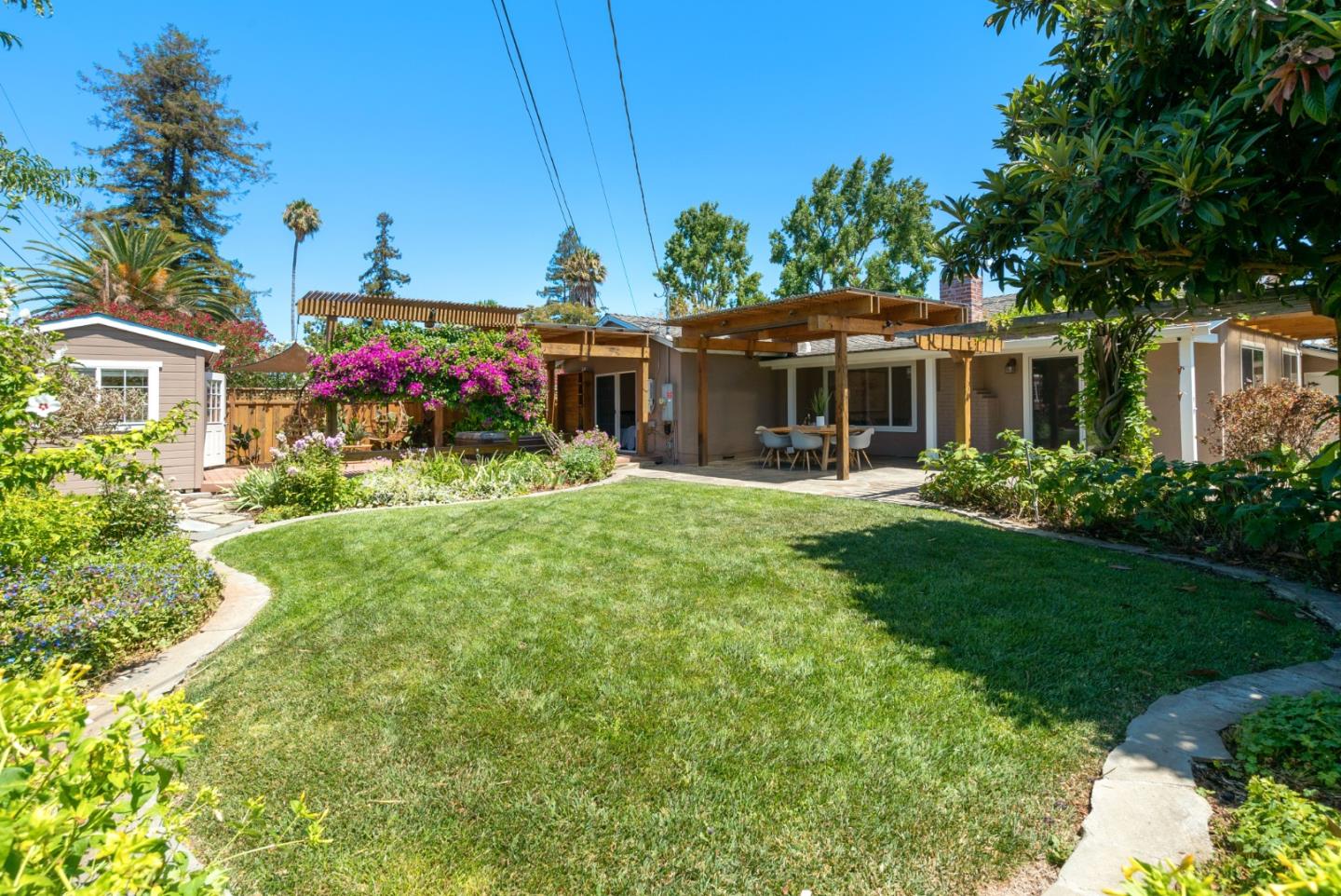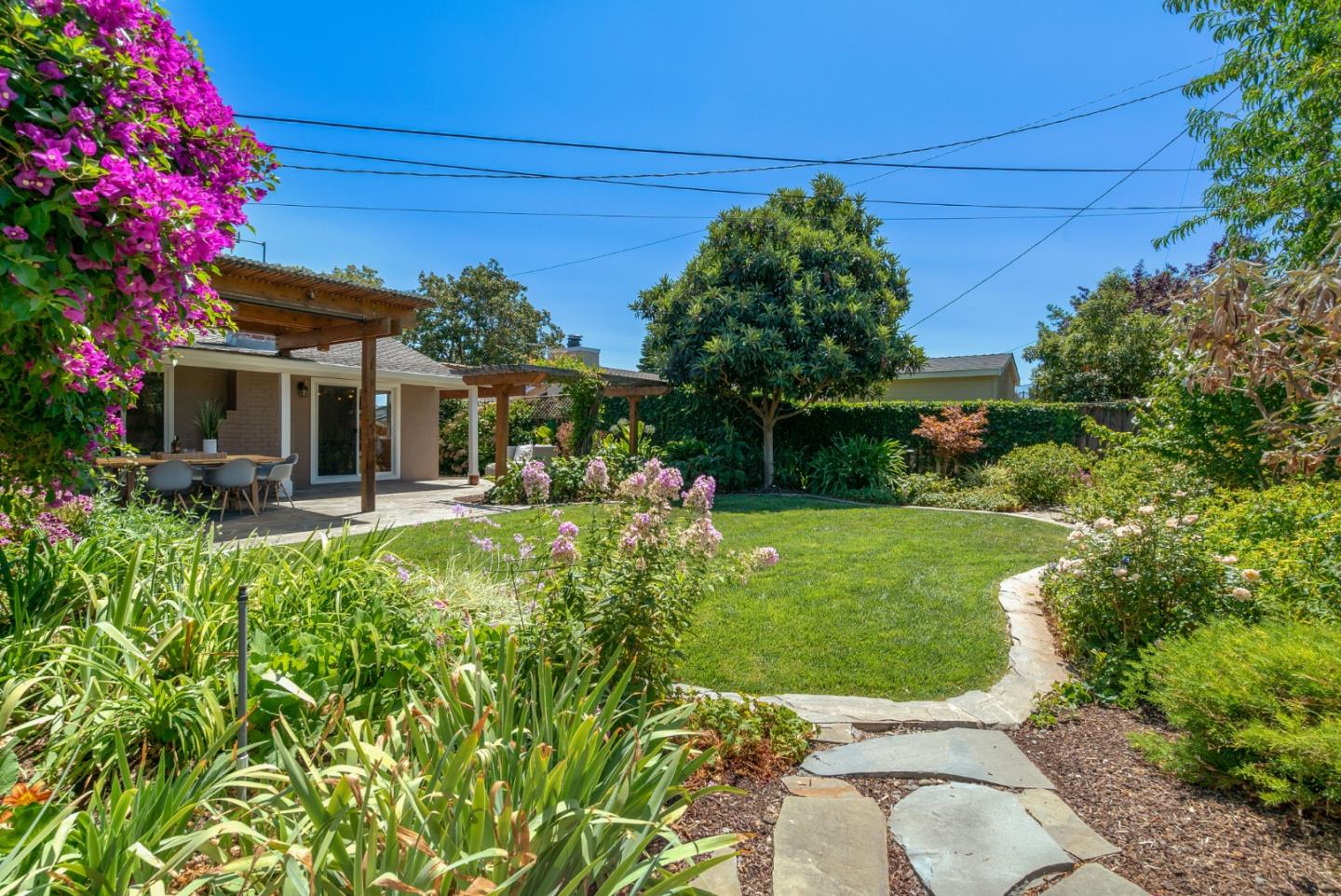 Details:
Lot Sq Feet:
8,241
Fireplaces:
1
HOA?
No
Bank Owned?
No
Status:
Sold
Remarks:
INDOOR-OUTDOOR LIVING AT ITS FINEST | Escape to this exuberant garden paradise on a central cul-de-sac! Nestled amidst fully landscaped grounds, the courtyard-style home allows multiple outdoor rooms. Open living and dining areas with a fireplace flow into a lush haven of lawn, patios, pergolas, and decking - complete with spa and DETACHED, fully finished office/studio, perfect for working from home! Interiors are beautifully updated, featuring an eat-in kitchen with maple cabinetry, fine appliances, and slate backsplash. Bonus room can serve as a family room or fourth bedroom. Updated owner retreat enjoys outdoor access and en-suite bath. Included are laundry center, garage with workbench, picturesque courtyard, fiber-optic high-speed internet availability, & MORE. SOLAR PANELS and dual-pane windows promote sustainability! Moments from Santana Row, Valley Fair, Safeway, Apple, Splunk, & eBay! Stroll to Starbucks, Starbird Park, & Campbell schools. Easy access to 280/880/San Tomas Expy
There are currently no open houses for this property. Please contact
Roxy Laufer
to schedule an appointment.