<![CDATA[ var dwellicious_data = { "address": "1942 CAROLYN DR. ", "city": "PLEASANT HILL", "state": "CA", "zip": "94523-2704", "zip4": "", "area": "", "subdivision": "", "county": "", "price": "775000", "beds": "3", "baths": "2", "sqft": "1142", "lotsize": "7425", "yearbuilt": "1949-01-01", "proptype": "Residential", "mlsnum": "40915532", "active": false, "remarks": "Exclusively located in Gregory Gardens. Walk to the best school in the district, Strandwood Elementary. Beautifully updated inside and out! Enjoy driving up to your home and seeing the beautiful surrounding rose beds that were brought in from the same roses used in the Rose Bowl Parade. The 3rd bedroom has been transformed into a beautiful, custom walk-in closet. It's perfect for the wardrobe connoisseur. Permitted Bonus Room: Possible Office or Gym attached to the garage with a separate entrance. The owners have put their hearts and soul into this home and it reflects in the quality you see. New electrical, new sewer line, new floors, front and back landscaping with new grass and cement wrap around patio with 2 separate areas perfect for entertaining! Possible pool sight! Too much to list. Don't miss out on this one! Visit: www.1942carolyndrive.com.", "photos": [ { "displayorder": 0, "url": "//cdnparap30.paragonrels.com/ParagonImages/Property/P3/MAXEBRDI/40915532/0/0/0/cf26e7cbefe78d4f4a12d030ab269abe/93/99ba5fdcd34222d80d6ced64fd6cc7c0/40915532.JPG", "caption": "" }, "displayorder": 1, "url": "//cdnparap30.paragonrels.com/ParagonImages/Property/P3/MAXEBRDI/40915532/1/0/0/60153356866dd4df069f570edbb9eee2/93/99ba5fdcd34222d80d6ced64fd6cc7c0/40915532-1.JPG", "caption": "" }, "displayorder": 2, "url": "//cdnparap30.paragonrels.com/ParagonImages/Property/P3/MAXEBRDI/40915532/2/0/0/47800b417072b2298b86657d33994cdd/93/99ba5fdcd34222d80d6ced64fd6cc7c0/40915532-2.JPG", "caption": "" }, "displayorder": 3, "url": "//cdnparap30.paragonrels.com/ParagonImages/Property/P3/MAXEBRDI/40915532/3/0/0/d7d0b21e1ddbe8d5c502072c735142a6/93/99ba5fdcd34222d80d6ced64fd6cc7c0/40915532-3.JPG", "caption": "" }, "displayorder": 4, "url": "//cdnparap30.paragonrels.com/ParagonImages/Property/P3/MAXEBRDI/40915532/4/0/0/ce302631f95d9a5ba049f4ea6f573fe5/93/99ba5fdcd34222d80d6ced64fd6cc7c0/40915532-4.JPG", "caption": "" }, "displayorder": 5, "url": "//cdnparap30.paragonrels.com/ParagonImages/Property/P3/MAXEBRDI/40915532/5/0/0/920d7dc0cf692bfa22a5d466dde06dbd/93/99ba5fdcd34222d80d6ced64fd6cc7c0/40915532-5.JPG", "caption": "" }, "displayorder": 6, "url": "//cdnparap30.paragonrels.com/ParagonImages/Property/P3/MAXEBRDI/40915532/6/0/0/63161e01092fdca983705805ea02248a/93/99ba5fdcd34222d80d6ced64fd6cc7c0/40915532-6.JPG", "caption": "" }, "displayorder": 7, "url": "//cdnparap30.paragonrels.com/ParagonImages/Property/P3/MAXEBRDI/40915532/7/0/0/fc4544a1afcdf2ab7bb420cc179cfce2/93/99ba5fdcd34222d80d6ced64fd6cc7c0/40915532-7.JPG", "caption": "" }, "displayorder": 8, "url": "//cdnparap30.paragonrels.com/ParagonImages/Property/P3/MAXEBRDI/40915532/8/0/0/bcc0510872033cc2f3a80d934260f013/93/99ba5fdcd34222d80d6ced64fd6cc7c0/40915532-8.JPG", "caption": "" }, "displayorder": 9, "url": "//cdnparap30.paragonrels.com/ParagonImages/Property/P3/MAXEBRDI/40915532/9/0/0/bbc4f93928cfbb28aeda5a16abd964e3/93/99ba5fdcd34222d80d6ced64fd6cc7c0/40915532-9.JPG", "caption": "" }, "displayorder": 10, "url": "//cdnparap30.paragonrels.com/ParagonImages/Property/P3/MAXEBRDI/40915532/10/0/0/acf7a98a16023785fb7bc89146cc9704/93/99ba5fdcd34222d80d6ced64fd6cc7c0/40915532-10.JPG", "caption": "" }, "displayorder": 11, "url": "//cdnparap30.paragonrels.com/ParagonImages/Property/P3/MAXEBRDI/40915532/11/0/0/9bafe62bdd904467d18d7909cff84aaf/93/99ba5fdcd34222d80d6ced64fd6cc7c0/40915532-11.JPG", "caption": "" }, "displayorder": 12, "url": "//cdnparap30.paragonrels.com/ParagonImages/Property/P3/MAXEBRDI/40915532/12/0/0/c06b62edf3344a57e03d0743ec0cc32d/93/99ba5fdcd34222d80d6ced64fd6cc7c0/40915532-12.JPG", "caption": "" }, "displayorder": 13, "url": "//cdnparap30.paragonrels.com/ParagonImages/Property/P3/MAXEBRDI/40915532/13/0/0/967ab3695d0eda9b6cc56320af782bd5/93/99ba5fdcd34222d80d6ced64fd6cc7c0/40915532-13.JPG", "caption": "" }, "displayorder": 14, "url": "//cdnparap30.paragonrels.com/ParagonImages/Property/P3/MAXEBRDI/40915532/14/0/0/9c609dbb2f1e3d7e112d70542157f035/93/99ba5fdcd34222d80d6ced64fd6cc7c0/40915532-14.JPG", "caption": "" }, "displayorder": 15, "url": "//cdnparap30.paragonrels.com/ParagonImages/Property/P3/MAXEBRDI/40915532/15/0/0/70bb2679e018c5a5c58b86c54eec4b27/93/99ba5fdcd34222d80d6ced64fd6cc7c0/40915532-15.JPG", "caption": "" }, "displayorder": 16, "url": "//cdnparap30.paragonrels.com/ParagonImages/Property/P3/MAXEBRDI/40915532/16/0/0/d57deee489ba6c295695ddcd6c8c610a/93/99ba5fdcd34222d80d6ced64fd6cc7c0/40915532-16.JPG", "caption": "" }, "displayorder": 17, "url": "//cdnparap30.paragonrels.com/ParagonImages/Property/P3/MAXEBRDI/40915532/17/0/0/514c6796c52f8cf397223018fccf74ef/93/99ba5fdcd34222d80d6ced64fd6cc7c0/40915532-17.JPG", "caption": "" }, "displayorder": 18, "url": "//cdnparap30.paragonrels.com/ParagonImages/Property/P3/MAXEBRDI/40915532/18/0/0/373d3d759435fbdd7675c3dc4faf2f07/93/99ba5fdcd34222d80d6ced64fd6cc7c0/40915532-18.JPG", "caption": "" }, "displayorder": 19, "url": "//cdnparap30.paragonrels.com/ParagonImages/Property/P3/MAXEBRDI/40915532/19/0/0/7ae20c93e3383abc049139c5e1ceb78f/93/99ba5fdcd34222d80d6ced64fd6cc7c0/40915532-19.JPG", "caption": "" }, "displayorder": 20, "url": "//cdnparap30.paragonrels.com/ParagonImages/Property/P3/MAXEBRDI/40915532/20/0/0/74a4597d9481ad12137b5f85d0a04325/93/99ba5fdcd34222d80d6ced64fd6cc7c0/40915532-20.JPG", "caption": "" } ], "agent": { "name": "Yvonne Nava", "phone": "408-4996307", "email": "yvonnesnava@gmail.com" }, "broker": { "name": "Keller Williams Realty", "phone": "", "email": "" } }; ]]>
1942 CAROLYN DR.
PLEASANT HILL, CA 94523-2704

Click here for map
Residential Home
$775,000
1,142 Sq Feet
3 Bedrooms
2 Bathrooms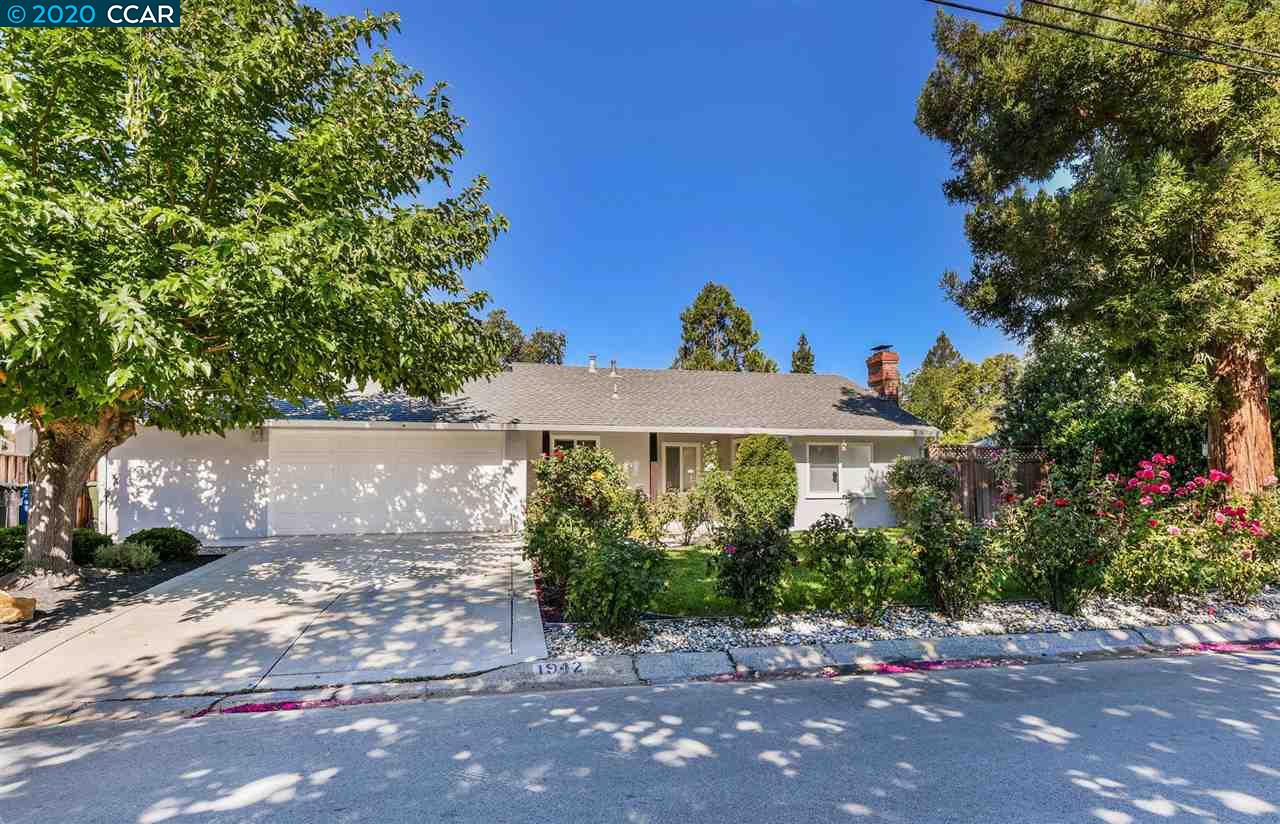 Listed by Yvonne Nava of Keller Williams Realty
DRE# 01839380
Details:
Lot Sq Feet:
7,425
Fireplaces:
1
HOA?
No
Bank Owned?
No
Status:
Sold
Remarks:
Exclusively located in Gregory Gardens. Walk to the best school in the district, Strandwood Elementary. Beautifully updated inside and out! Enjoy driving up to your home and seeing the beautiful surrounding rose beds that were brought in from the same roses used in the Rose Bowl Parade. The 3rd bedroom has been transformed into a beautiful, custom walk-in closet. It's perfect for the wardrobe connoisseur. Permitted Bonus Room: Possible Office or Gym attached to the garage with a separate entrance. The owners have put their hearts and soul into this home and it reflects in the quality you see. New electrical, new sewer line, new floors, front and back landscaping with new grass and cement wrap around patio with 2 separate areas perfect for entertaining! Possible pool sight! Too much to list. Don't miss out on this one! Visit: www.1942carolyndrive.com.
There are currently no open houses for this property. Please contact
Yvonne Nava
to schedule an appointment.