<![CDATA[ var dwellicious_data = { "address": "17665 Calle Mazatan ", "city": "MORGAN HILL", "state": "CA", "zip": "95037", "zip4": "", "area": "", "subdivision": "", "county": "", "price": "949998", "beds": "3", "baths": "2", "sqft": "2162", "lotsize": "4620", "yearbuilt": "2013-01-01", "proptype": "Residential", "mlsnum": "ML81804312", "active": false, "remarks": "This 8 year new home has a wonderful open concept floor plan and is within walking distance to lovely downtown Morgan Hill. It has 2,162 square feet of living space set on an almost 5,000 sq ft lot, 3 bedrooms plus a loft/den and 2.5 baths. High ceilings throughout. The kitchen has granite counter tops, stainless appliances and light wood cabinets. Hardwood floor on the first level. Upstairs there is recently added luxury vinyl flooring throughout.The Master bedroom has a huge walk in closet and spacious master bath with dual sinks, tub and large stall shower. The lot has easy to maintain landscaping as well as a nice patio area for entertaining in the rear yard. Easy access to Cal-train, Commute lines and shopping.", "photos": [ { "displayorder": 0, "url": "https://mlslmedia.azureedge.net/property/MLSL/81804312/9a1857912a6343dcbc4e078c8c33383b/2/1", "caption": "" }, "displayorder": 1, "url": "https://mlslmedia.azureedge.net/property/MLSL/81804312/9a1857912a6343dcbc4e078c8c33383b/2/2", "caption": "" }, "displayorder": 2, "url": "https://mlslmedia.azureedge.net/property/MLSL/81804312/9a1857912a6343dcbc4e078c8c33383b/2/3", "caption": "" }, "displayorder": 3, "url": "https://mlslmedia.azureedge.net/property/MLSL/81804312/9a1857912a6343dcbc4e078c8c33383b/2/4", "caption": "" }, "displayorder": 4, "url": "https://mlslmedia.azureedge.net/property/MLSL/81804312/9a1857912a6343dcbc4e078c8c33383b/2/5", "caption": "" }, "displayorder": 5, "url": "https://mlslmedia.azureedge.net/property/MLSL/81804312/9a1857912a6343dcbc4e078c8c33383b/2/6", "caption": "" }, "displayorder": 6, "url": "https://mlslmedia.azureedge.net/property/MLSL/81804312/9a1857912a6343dcbc4e078c8c33383b/2/7", "caption": "" }, "displayorder": 7, "url": "https://mlslmedia.azureedge.net/property/MLSL/81804312/9a1857912a6343dcbc4e078c8c33383b/2/8", "caption": "" }, "displayorder": 8, "url": "https://mlslmedia.azureedge.net/property/MLSL/81804312/9a1857912a6343dcbc4e078c8c33383b/2/9", "caption": "" }, "displayorder": 9, "url": "https://mlslmedia.azureedge.net/property/MLSL/81804312/9a1857912a6343dcbc4e078c8c33383b/2/10", "caption": "" }, "displayorder": 10, "url": "https://mlslmedia.azureedge.net/property/MLSL/81804312/9a1857912a6343dcbc4e078c8c33383b/2/11", "caption": "" }, "displayorder": 11, "url": "https://mlslmedia.azureedge.net/property/MLSL/81804312/9a1857912a6343dcbc4e078c8c33383b/2/12", "caption": "" }, "displayorder": 12, "url": "https://mlslmedia.azureedge.net/property/MLSL/81804312/9a1857912a6343dcbc4e078c8c33383b/2/13", "caption": "" }, "displayorder": 13, "url": "https://mlslmedia.azureedge.net/property/MLSL/81804312/9a1857912a6343dcbc4e078c8c33383b/2/14", "caption": "" }, "displayorder": 14, "url": "https://mlslmedia.azureedge.net/property/MLSL/81804312/9a1857912a6343dcbc4e078c8c33383b/2/15", "caption": "" }, "displayorder": 15, "url": "https://mlslmedia.azureedge.net/property/MLSL/81804312/9a1857912a6343dcbc4e078c8c33383b/2/16", "caption": "" }, "displayorder": 16, "url": "https://mlslmedia.azureedge.net/property/MLSL/81804312/9a1857912a6343dcbc4e078c8c33383b/2/17", "caption": "" }, "displayorder": 17, "url": "https://mlslmedia.azureedge.net/property/MLSL/81804312/9a1857912a6343dcbc4e078c8c33383b/2/18", "caption": "" }, "displayorder": 18, "url": "https://mlslmedia.azureedge.net/property/MLSL/81804312/9a1857912a6343dcbc4e078c8c33383b/2/19", "caption": "" }, "displayorder": 19, "url": "https://mlslmedia.azureedge.net/property/MLSL/81804312/9a1857912a6343dcbc4e078c8c33383b/2/20", "caption": "" }, "displayorder": 20, "url": "https://mlslmedia.azureedge.net/property/MLSL/81804312/9a1857912a6343dcbc4e078c8c33383b/2/21", "caption": "" }, "displayorder": 21, "url": "https://mlslmedia.azureedge.net/property/MLSL/81804312/9a1857912a6343dcbc4e078c8c33383b/2/22", "caption": "" }, "displayorder": 22, "url": "https://mlslmedia.azureedge.net/property/MLSL/81804312/9a1857912a6343dcbc4e078c8c33383b/2/23", "caption": "" }, "displayorder": 23, "url": "https://mlslmedia.azureedge.net/property/MLSL/81804312/9a1857912a6343dcbc4e078c8c33383b/2/24", "caption": "" }, "displayorder": 24, "url": "https://mlslmedia.azureedge.net/property/MLSL/81804312/9a1857912a6343dcbc4e078c8c33383b/2/25", "caption": "" }, "displayorder": 25, "url": "https://mlslmedia.azureedge.net/property/MLSL/81804312/9a1857912a6343dcbc4e078c8c33383b/2/26", "caption": "" }, "displayorder": 26, "url": "https://mlslmedia.azureedge.net/property/MLSL/81804312/9a1857912a6343dcbc4e078c8c33383b/2/27", "caption": "" }, "displayorder": 27, "url": "https://mlslmedia.azureedge.net/property/MLSL/81804312/9a1857912a6343dcbc4e078c8c33383b/2/28", "caption": "" }, "displayorder": 28, "url": "https://mlslmedia.azureedge.net/property/MLSL/81804312/9a1857912a6343dcbc4e078c8c33383b/2/29", "caption": "" }, "displayorder": 29, "url": "https://mlslmedia.azureedge.net/property/MLSL/81804312/9a1857912a6343dcbc4e078c8c33383b/2/30", "caption": "" }, "displayorder": 30, "url": "https://mlslmedia.azureedge.net/property/MLSL/81804312/9a1857912a6343dcbc4e078c8c33383b/2/31", "caption": "" }, "displayorder": 31, "url": "https://mlslmedia.azureedge.net/property/MLSL/81804312/9a1857912a6343dcbc4e078c8c33383b/2/32", "caption": "" }, "displayorder": 32, "url": "https://mlslmedia.azureedge.net/property/MLSL/81804312/9a1857912a6343dcbc4e078c8c33383b/2/33", "caption": "" }, "displayorder": 33, "url": "https://mlslmedia.azureedge.net/property/MLSL/81804312/9a1857912a6343dcbc4e078c8c33383b/2/34", "caption": "" }, "displayorder": 34, "url": "https://mlslmedia.azureedge.net/property/MLSL/81804312/9a1857912a6343dcbc4e078c8c33383b/2/35", "caption": "" }, "displayorder": 35, "url": "https://mlslmedia.azureedge.net/property/MLSL/81804312/9a1857912a6343dcbc4e078c8c33383b/2/36", "caption": "" } ], "agent": { "name": "Janette Barsanti", "phone": "408-838-2969", "email": "jbarsanti@intero.com" }, "broker": { "name": "Intero Real Estate Services", "phone": "", "email": "" } }; ]]>
17665 Calle Mazatan
MORGAN HILL, CA 95037

Click here for map
Residential Home
$949,998
2,162 Sq Feet
3 Bedrooms
2 Bathrooms
1 Partial Bath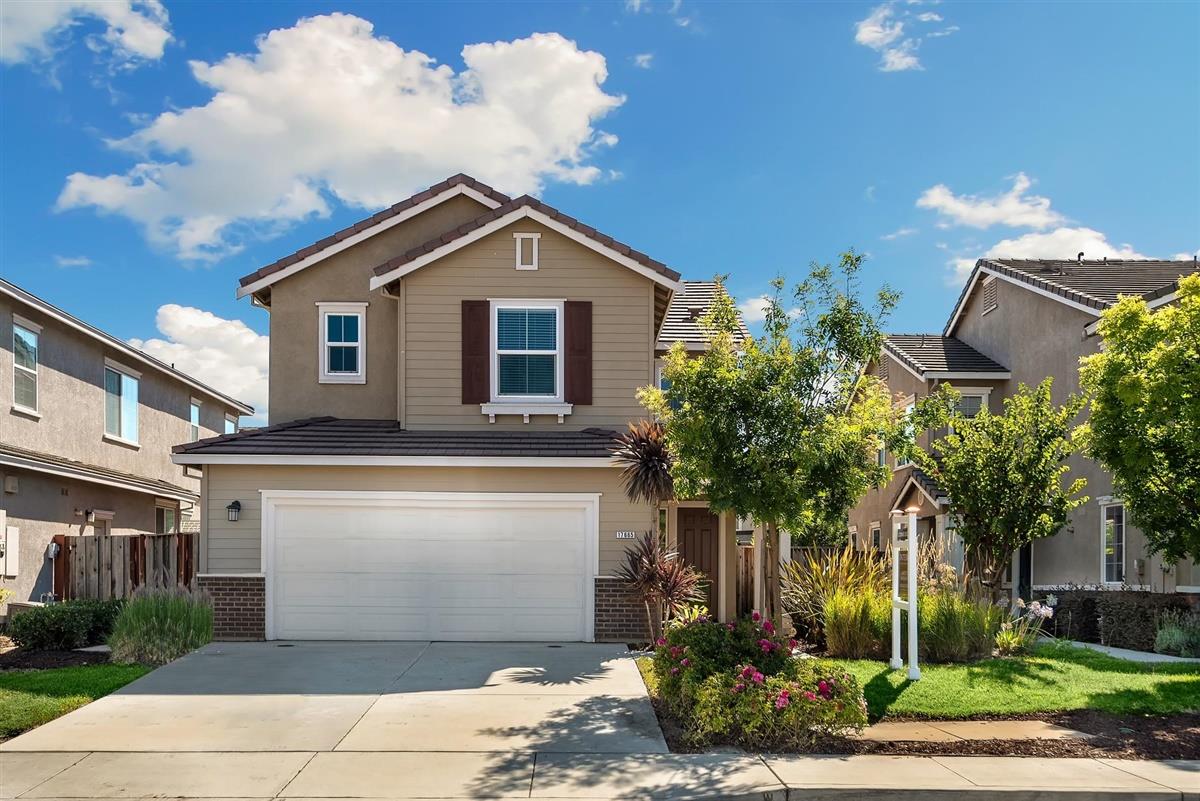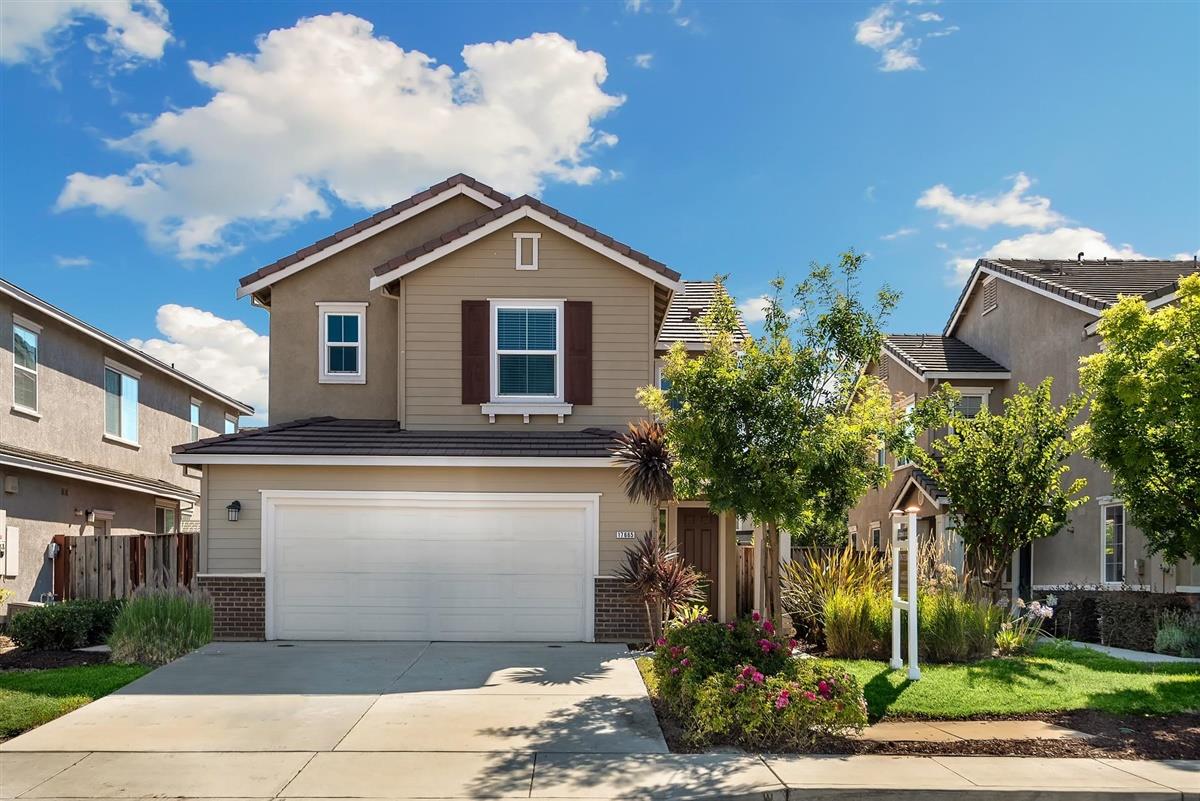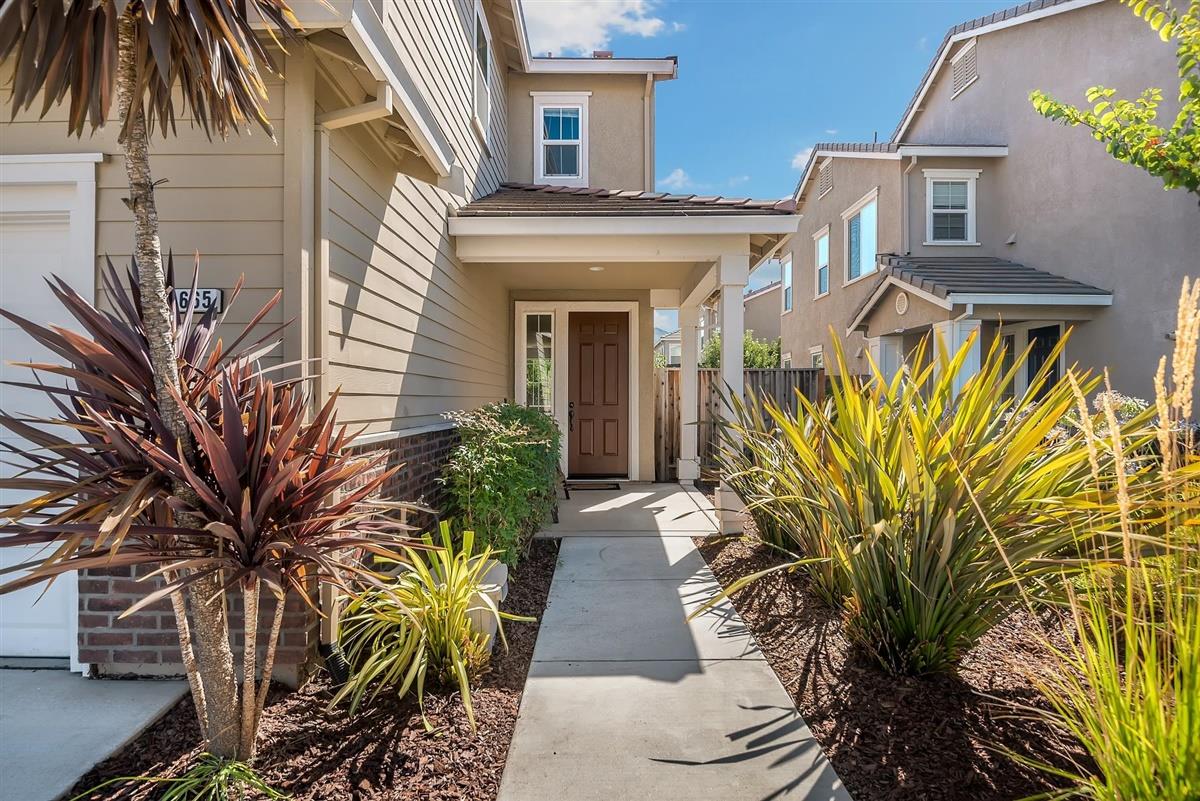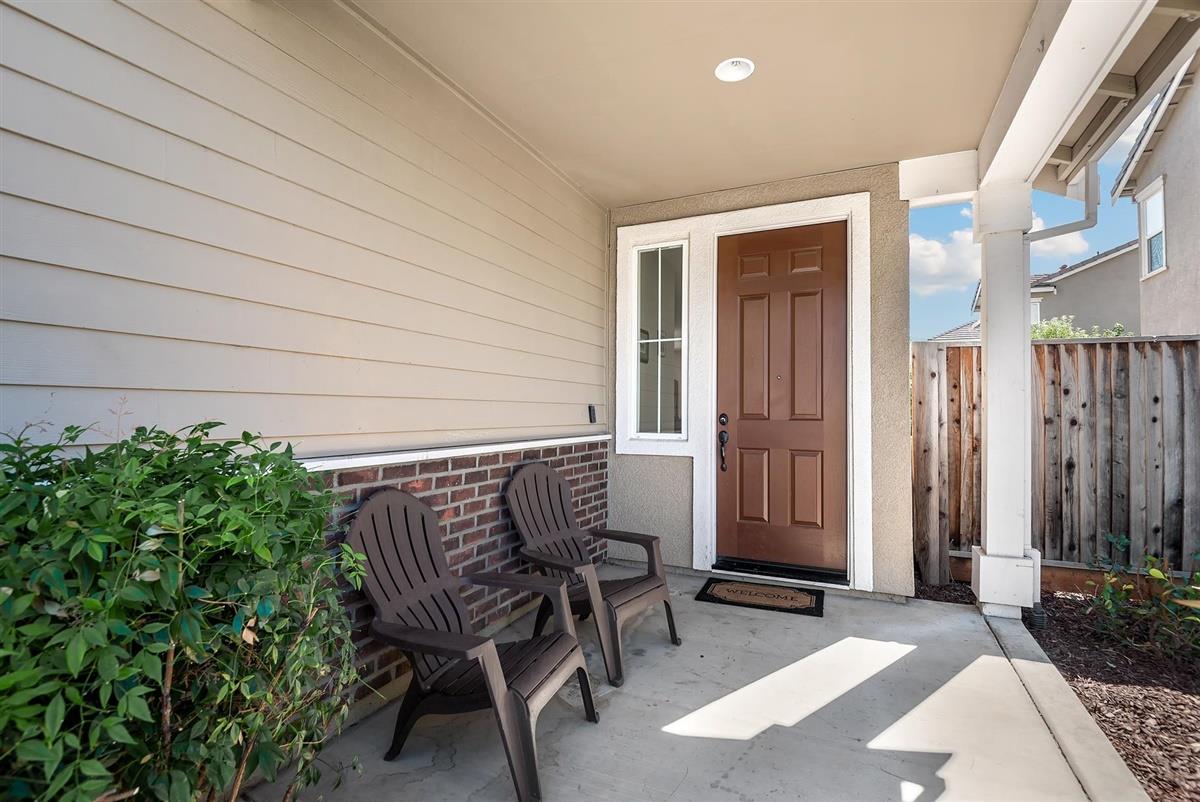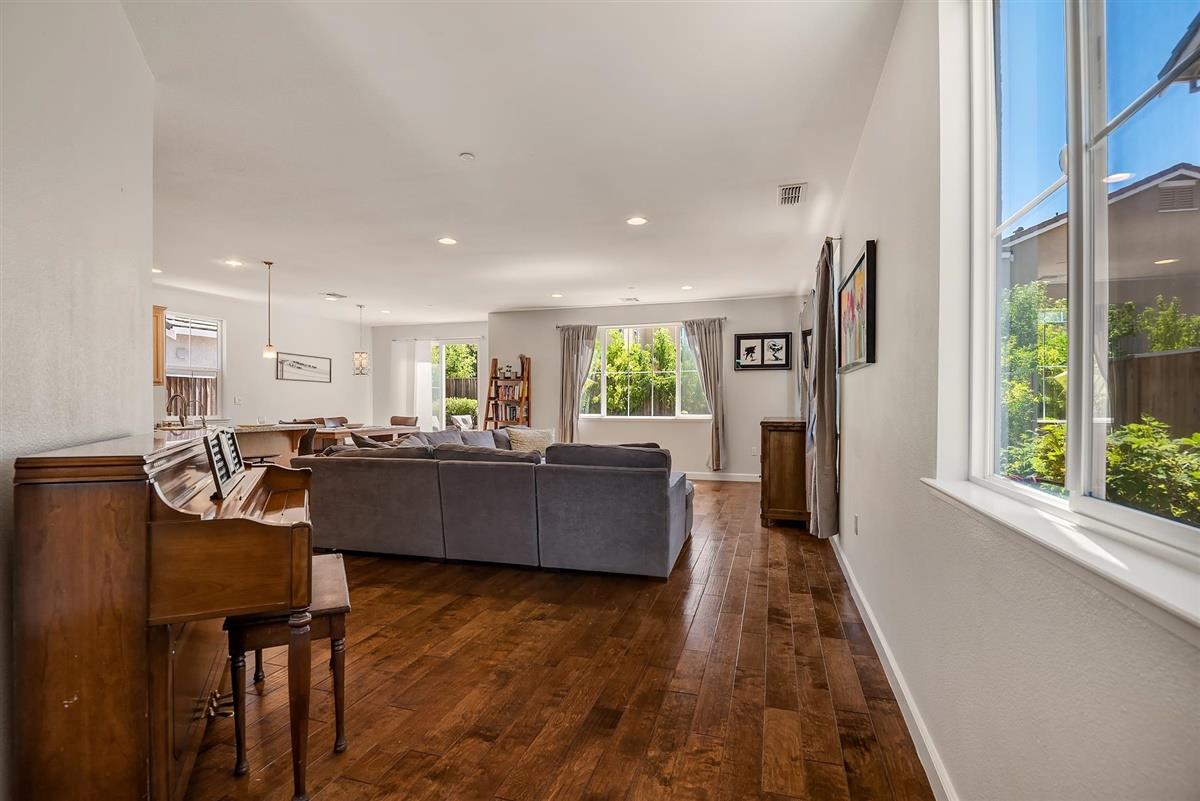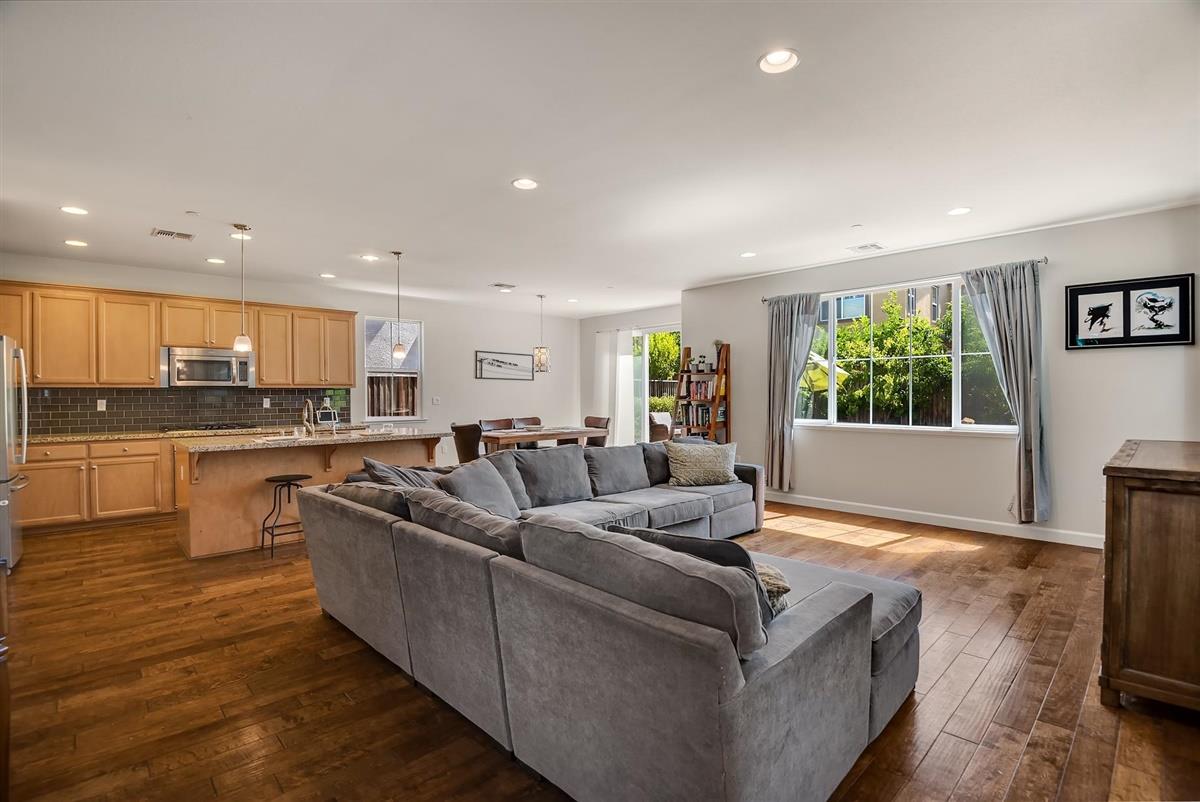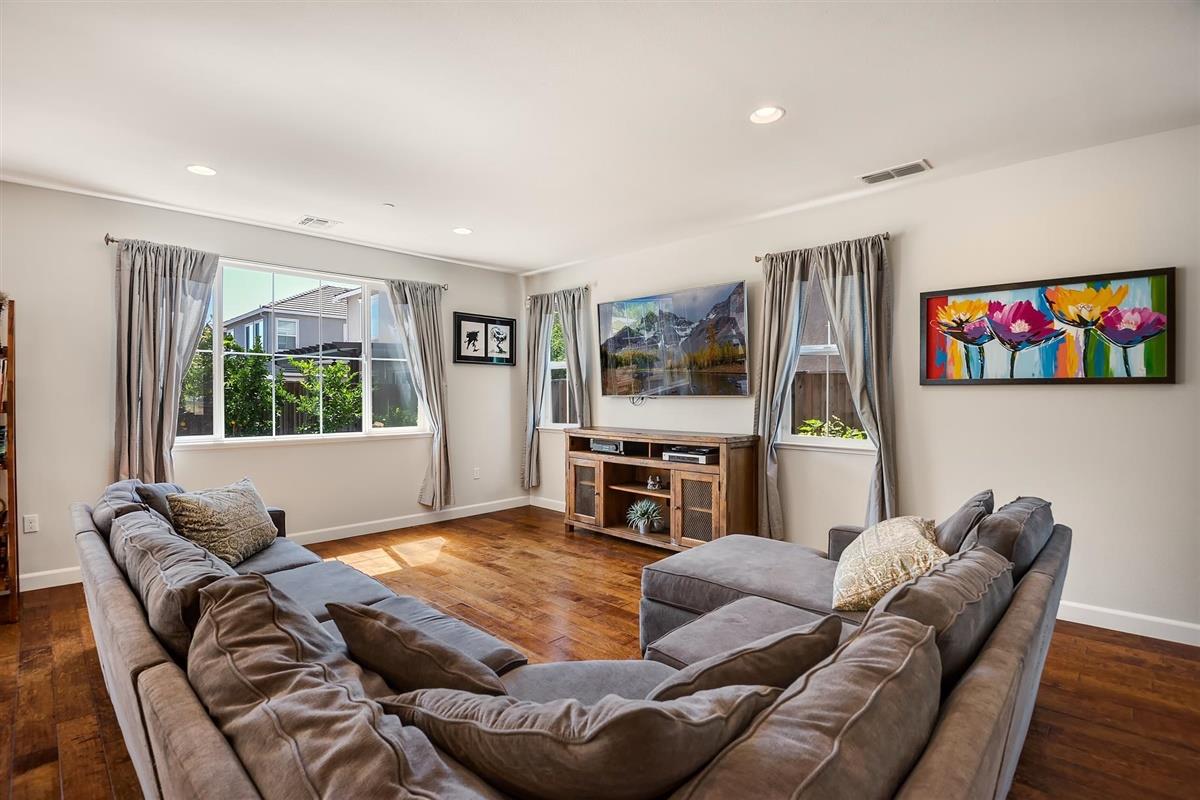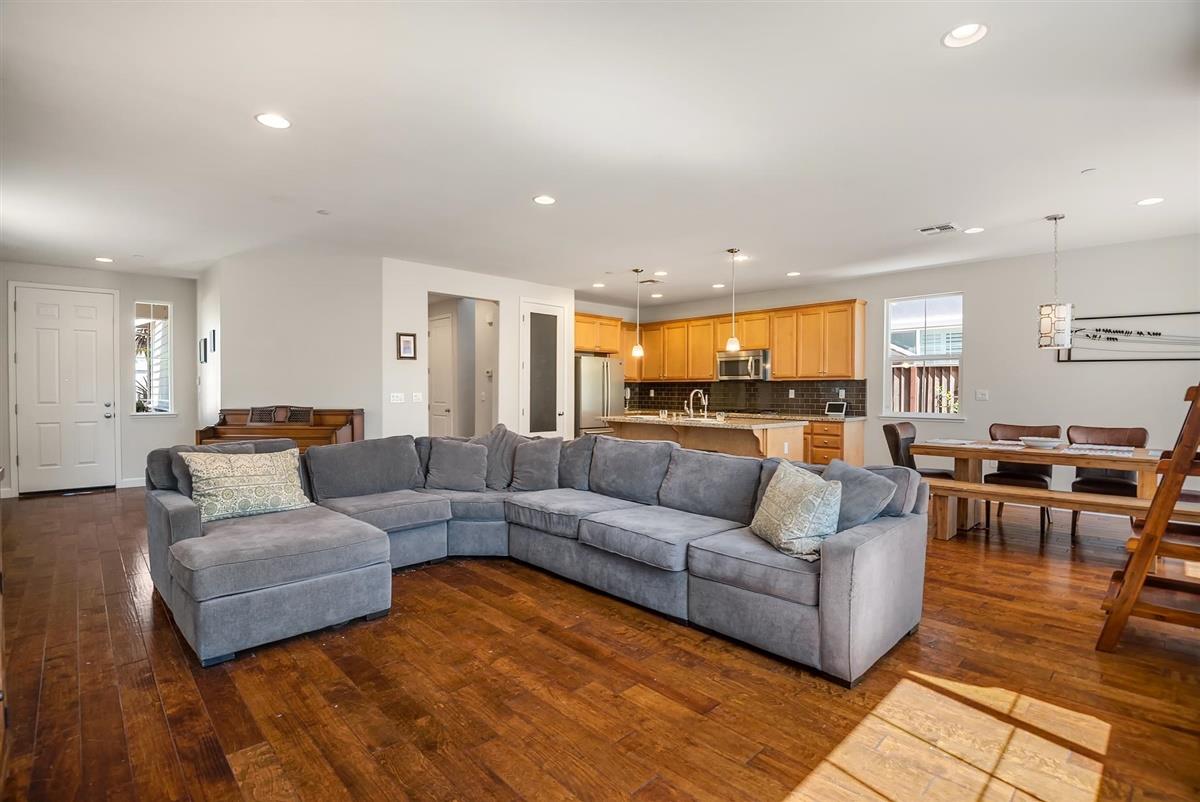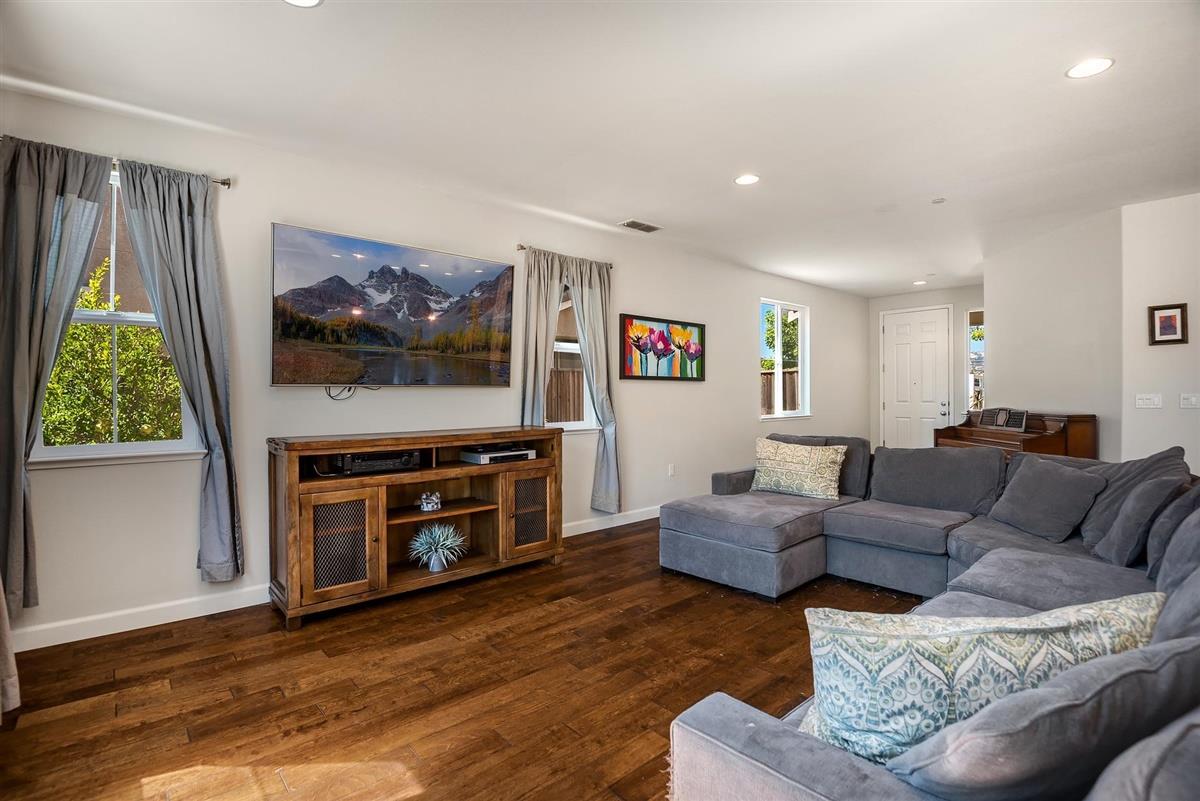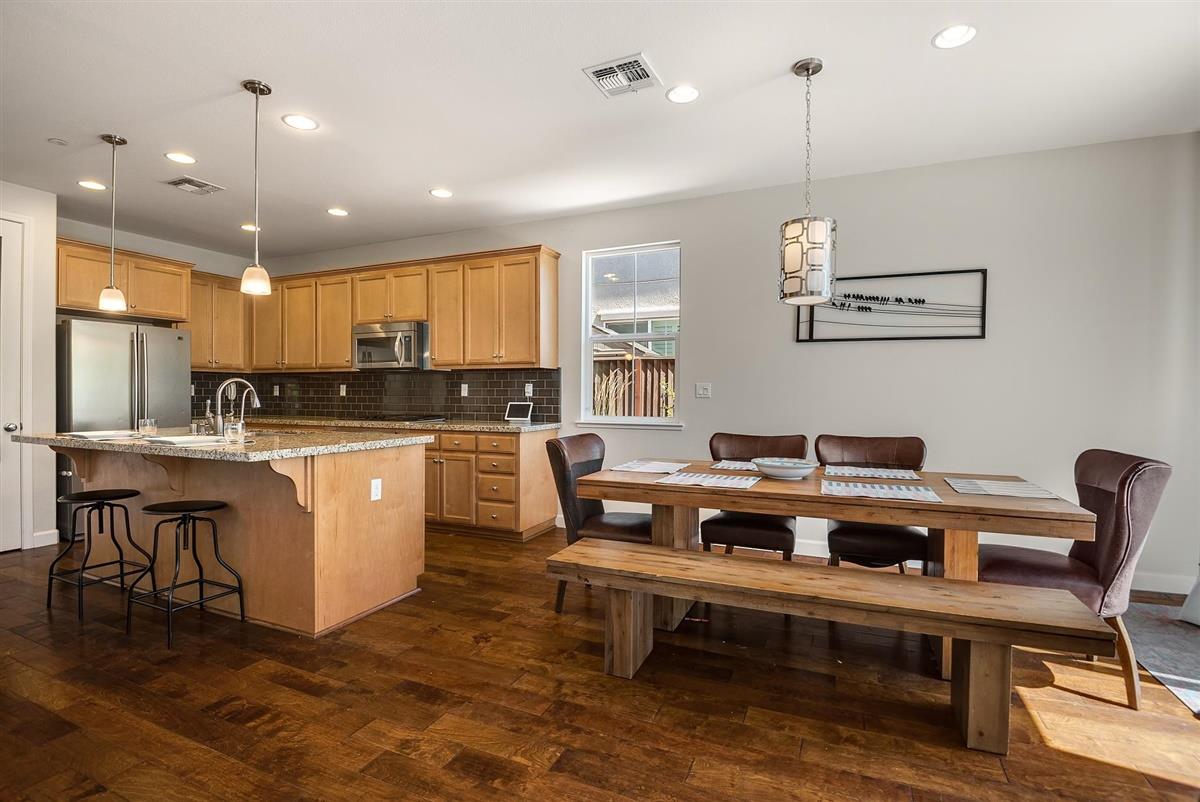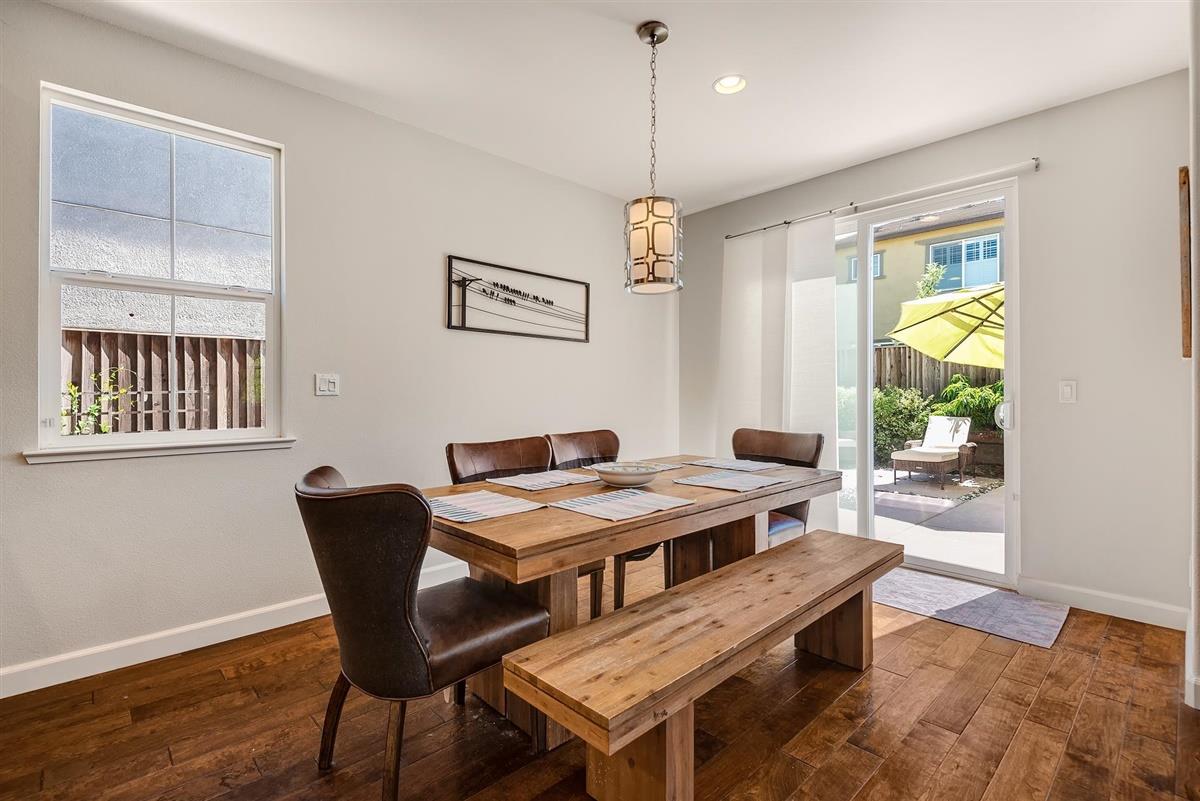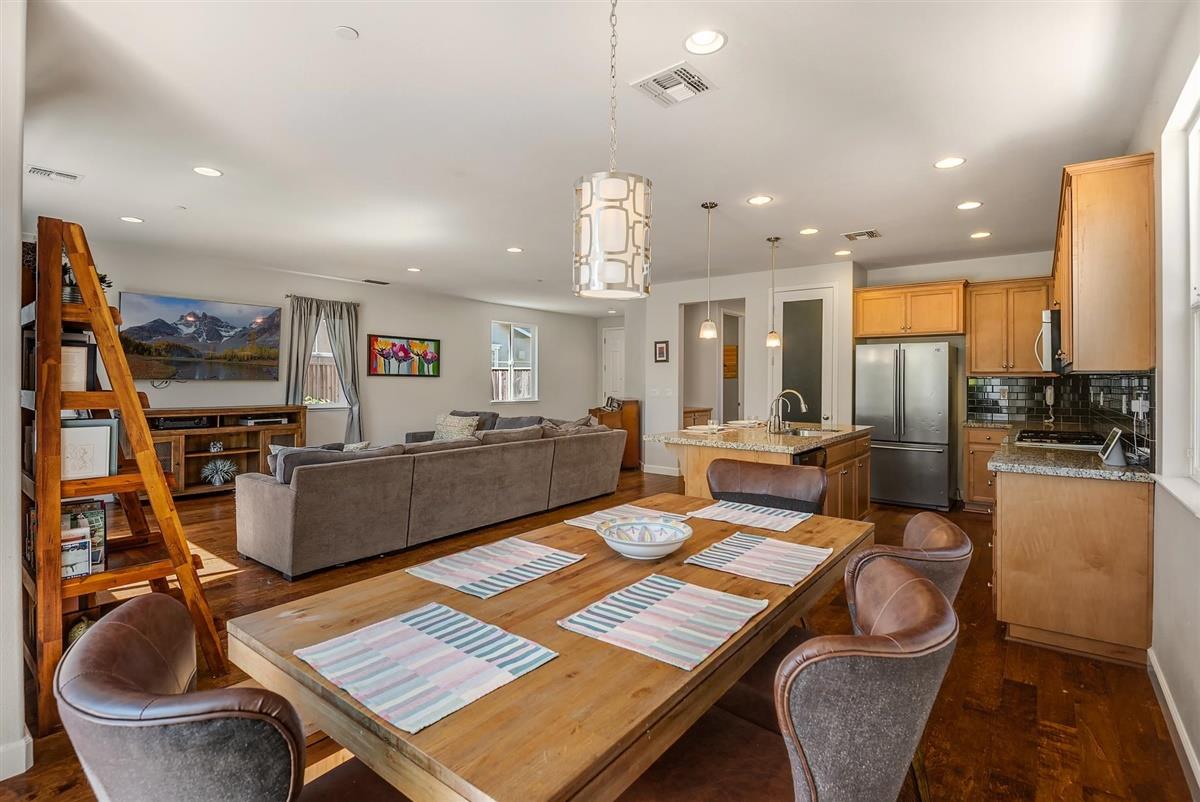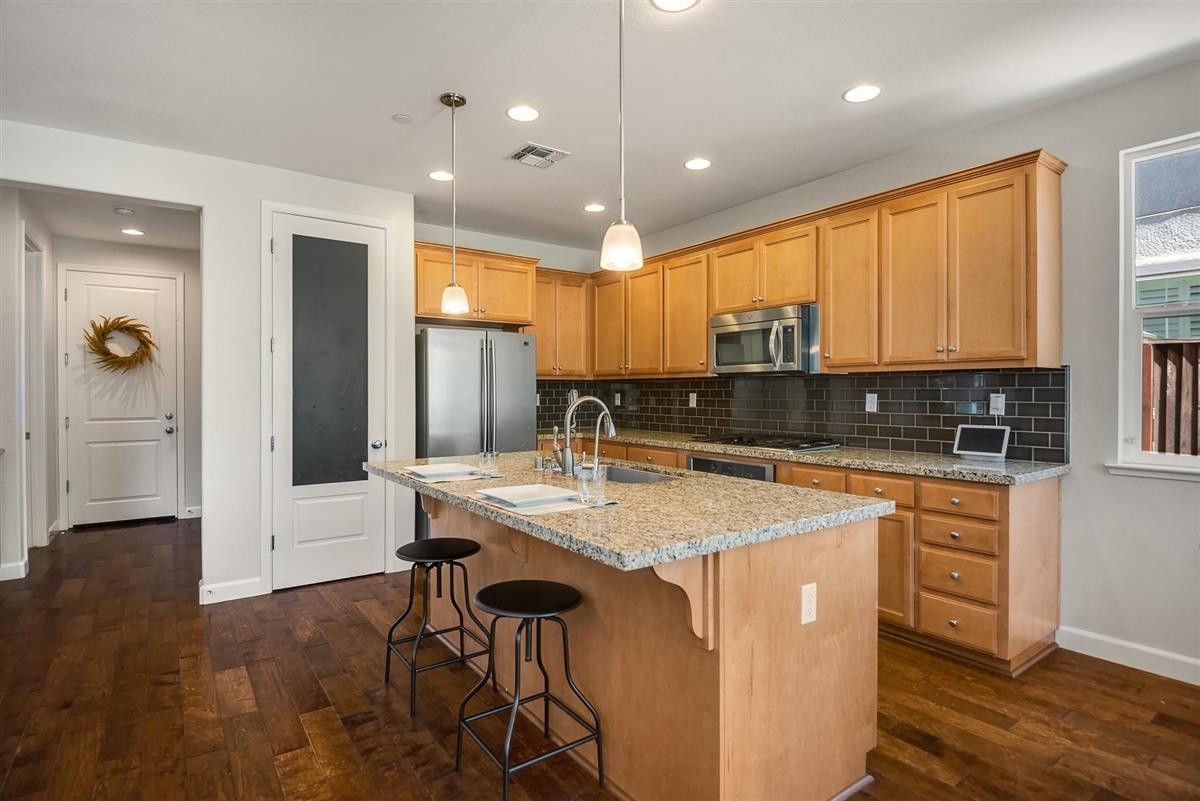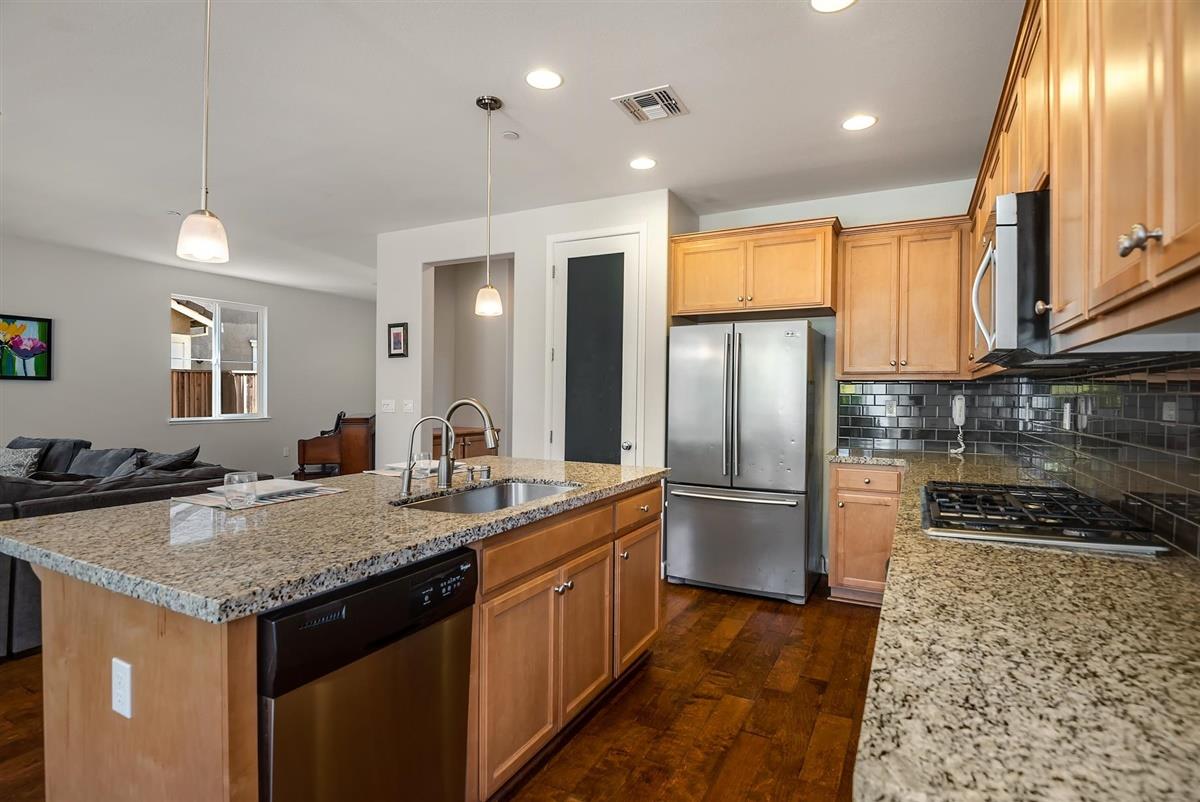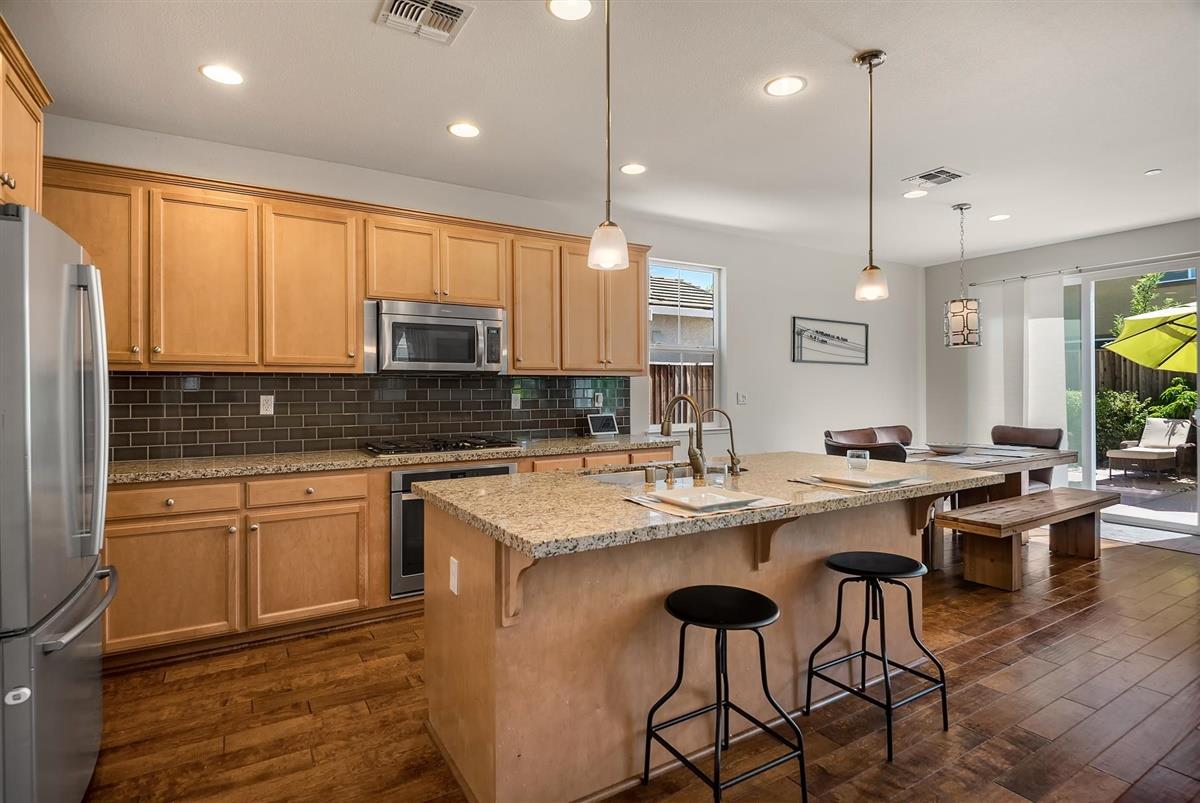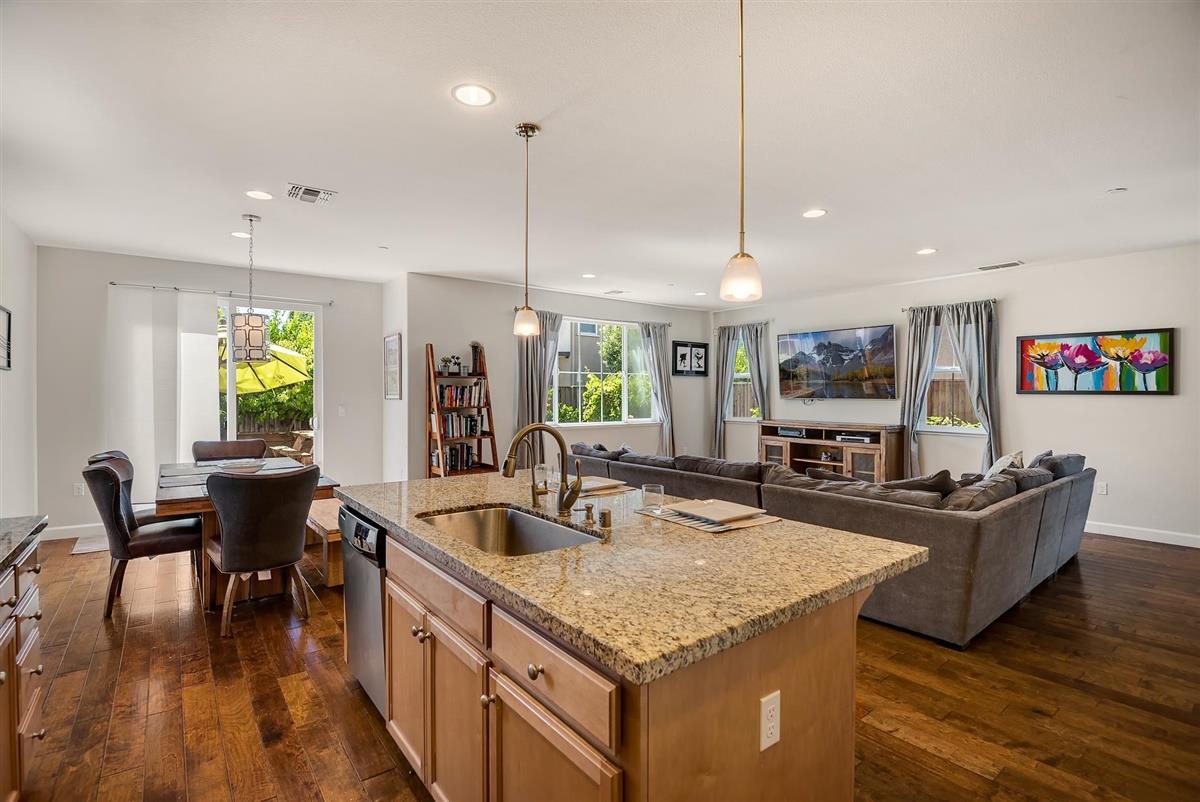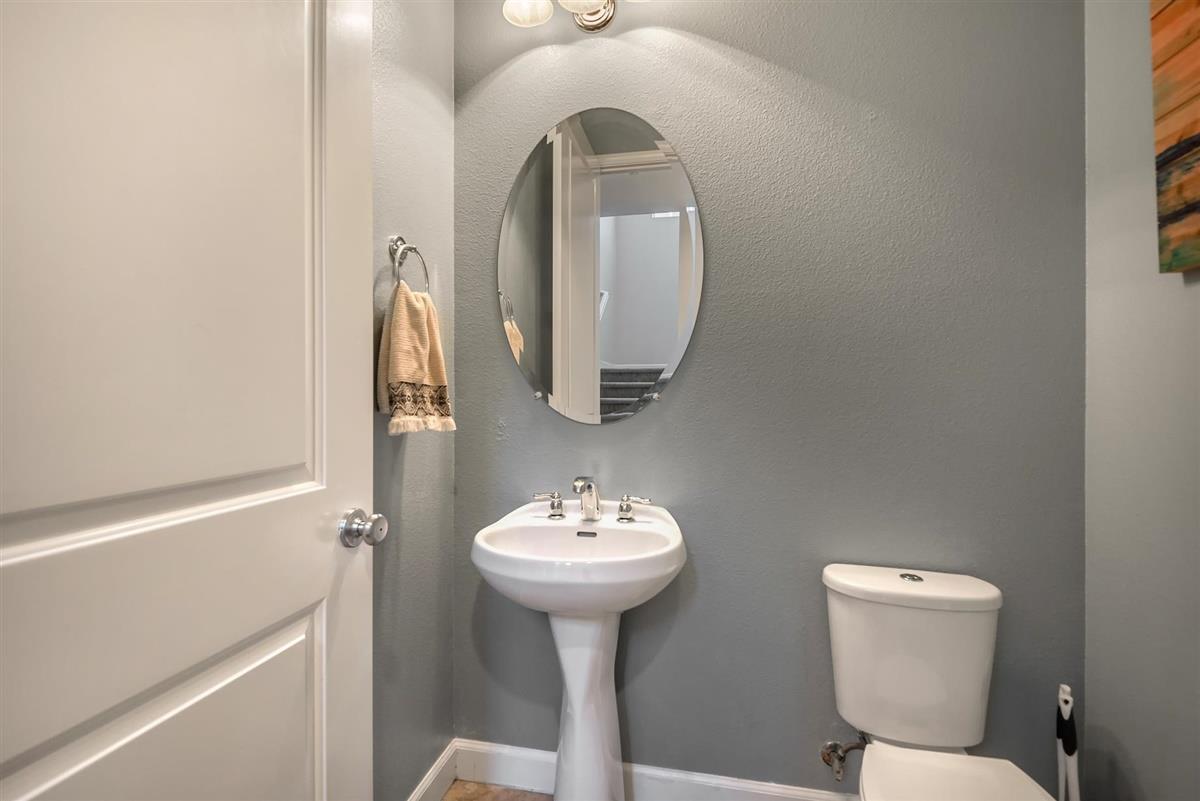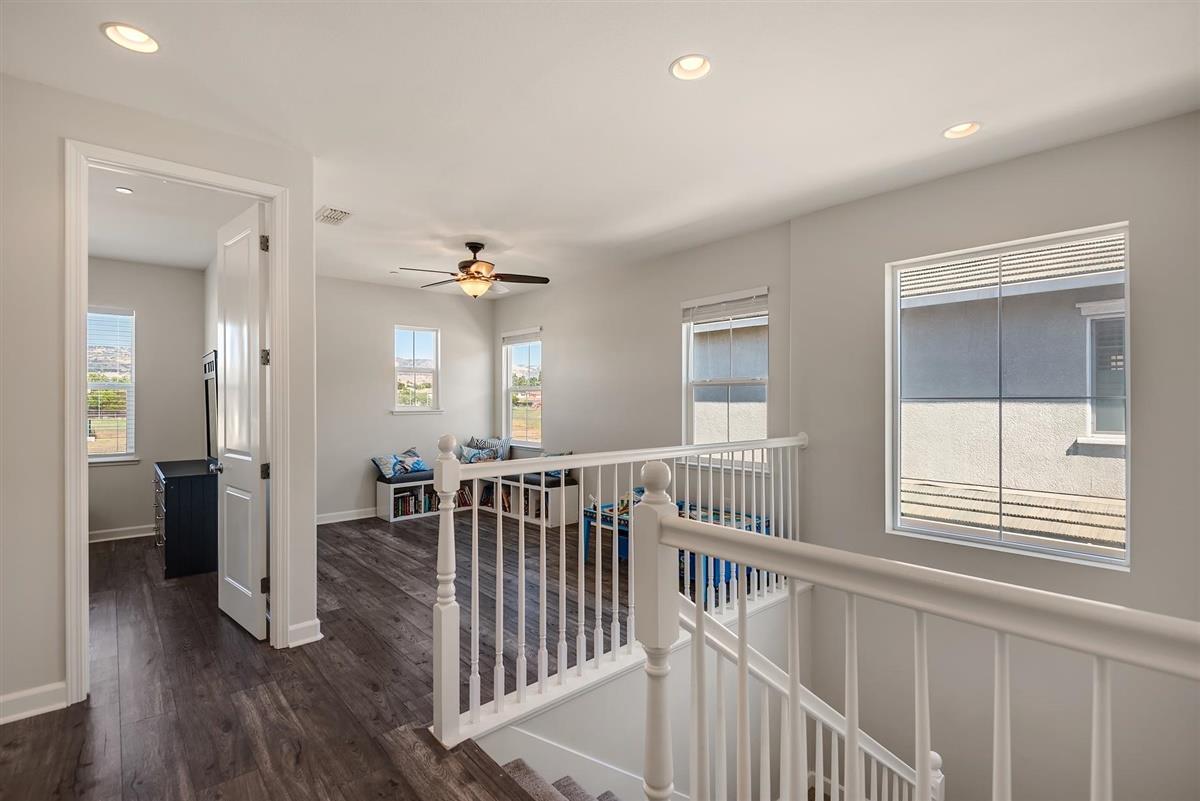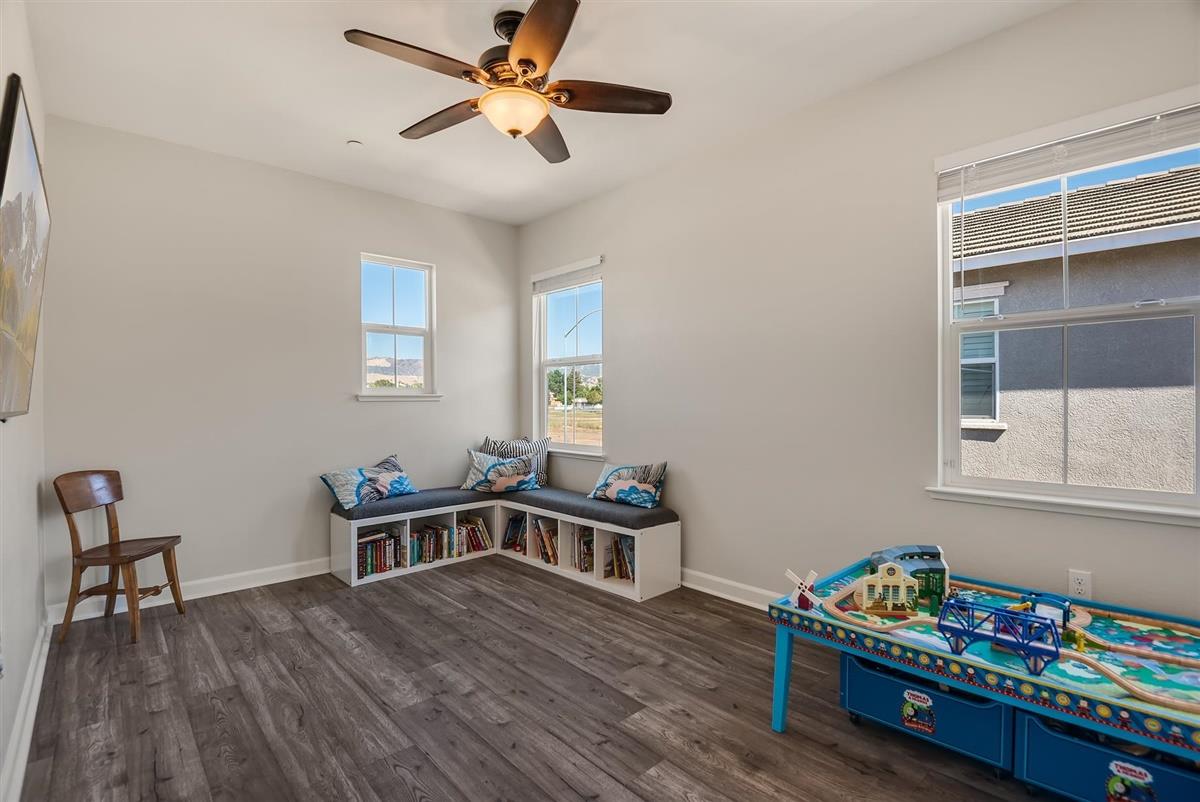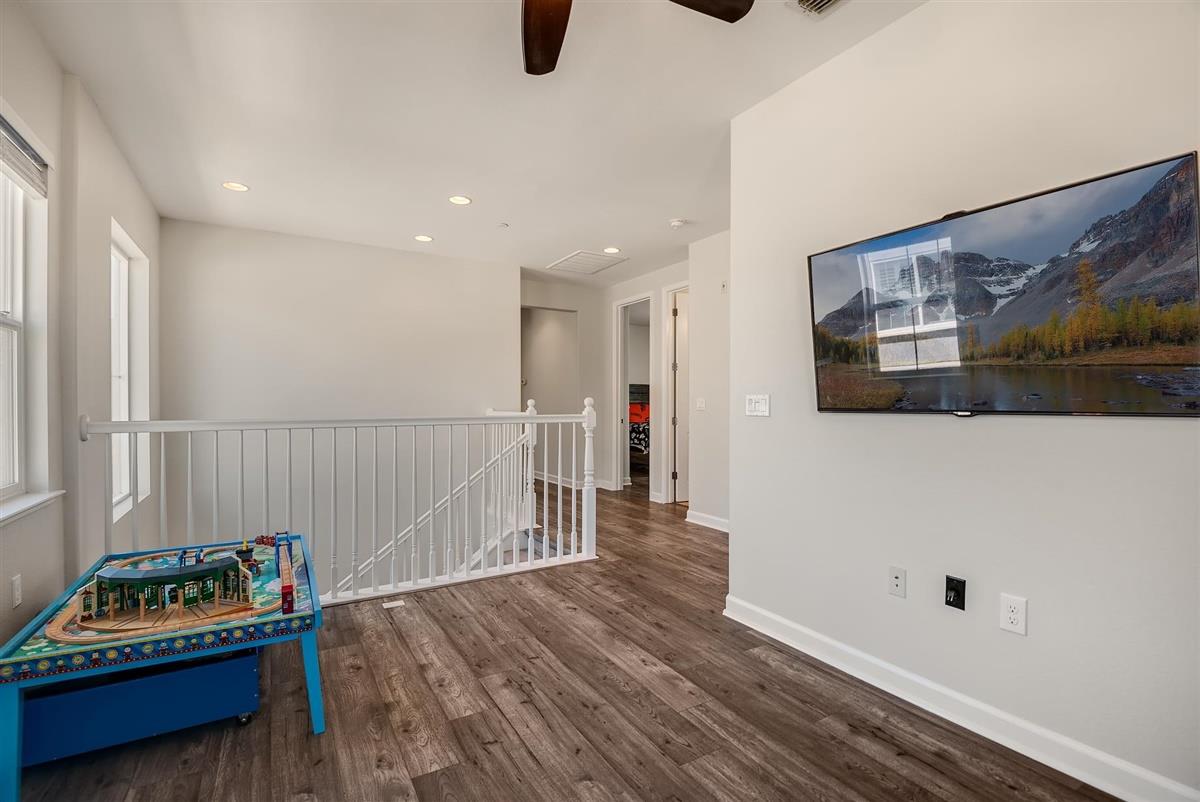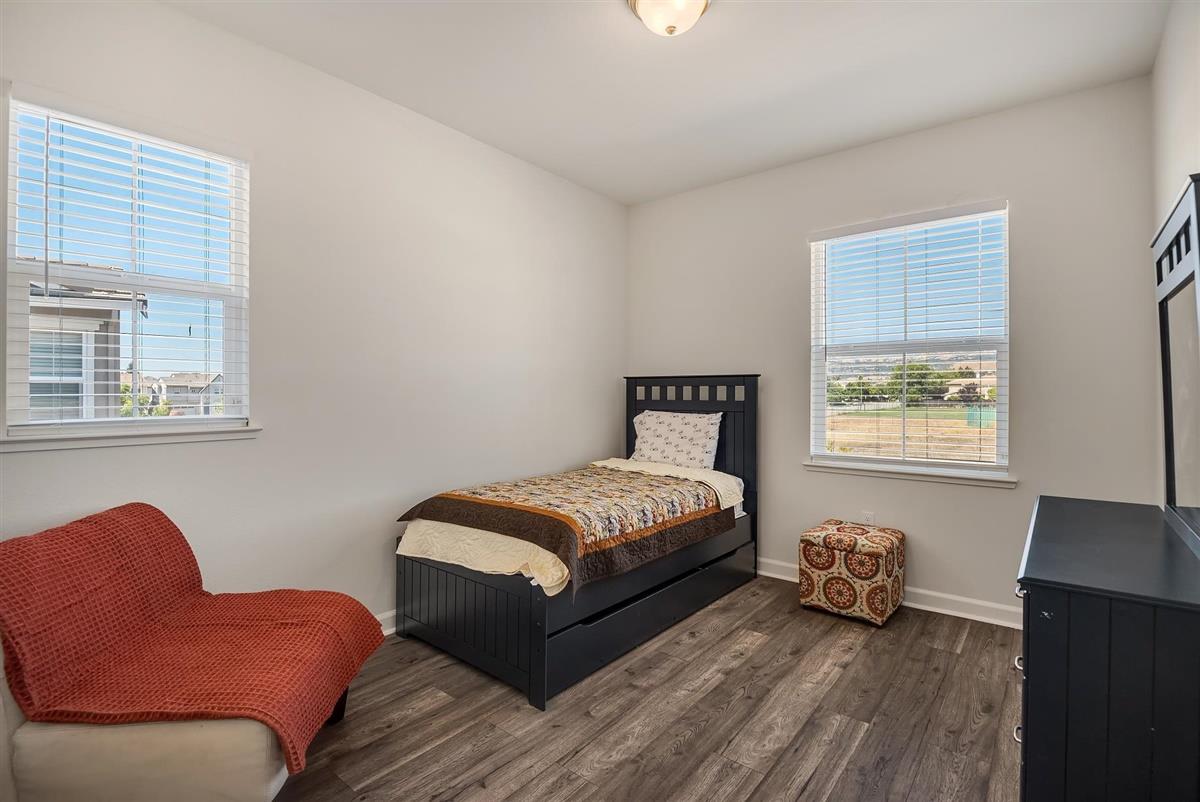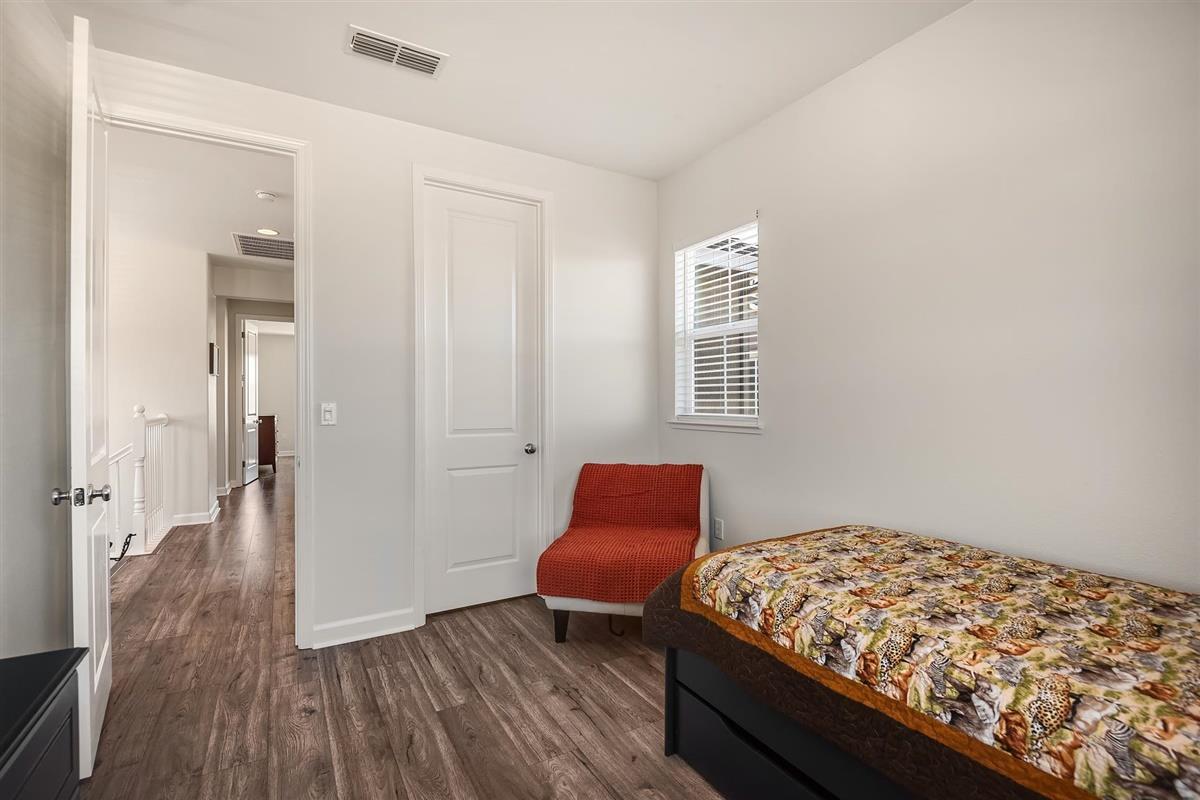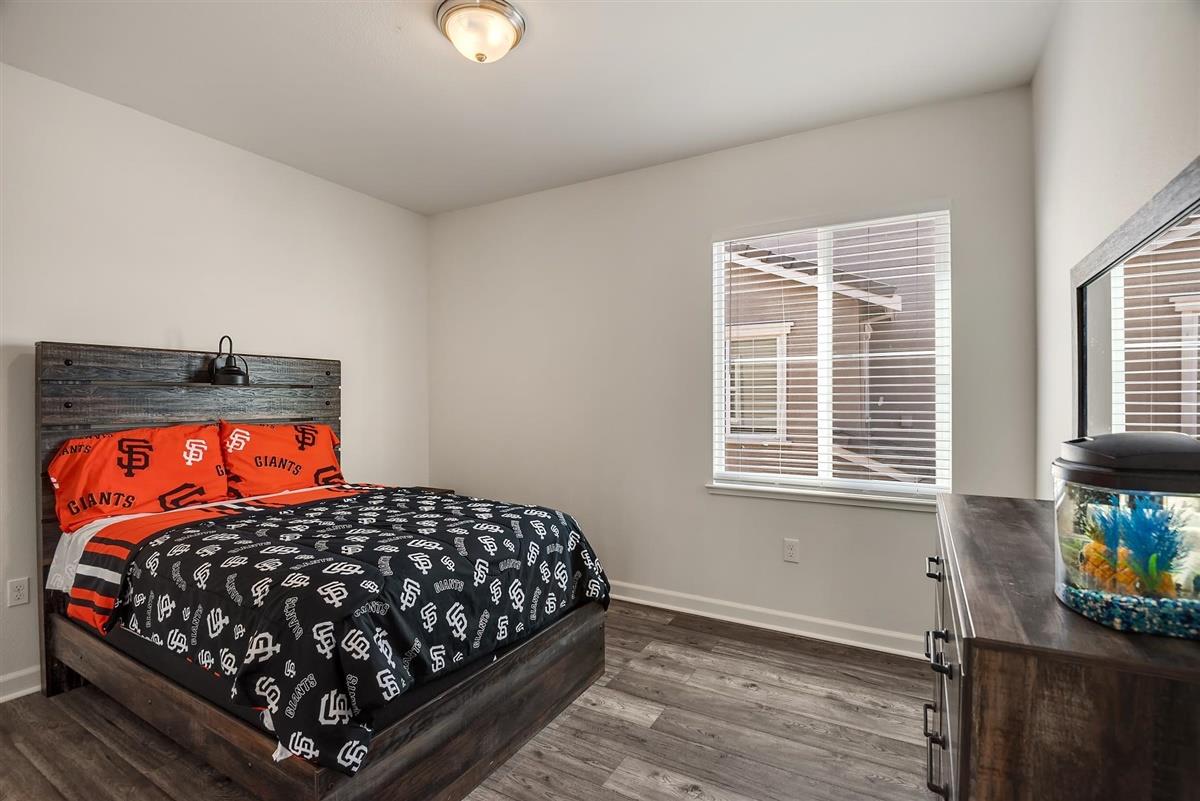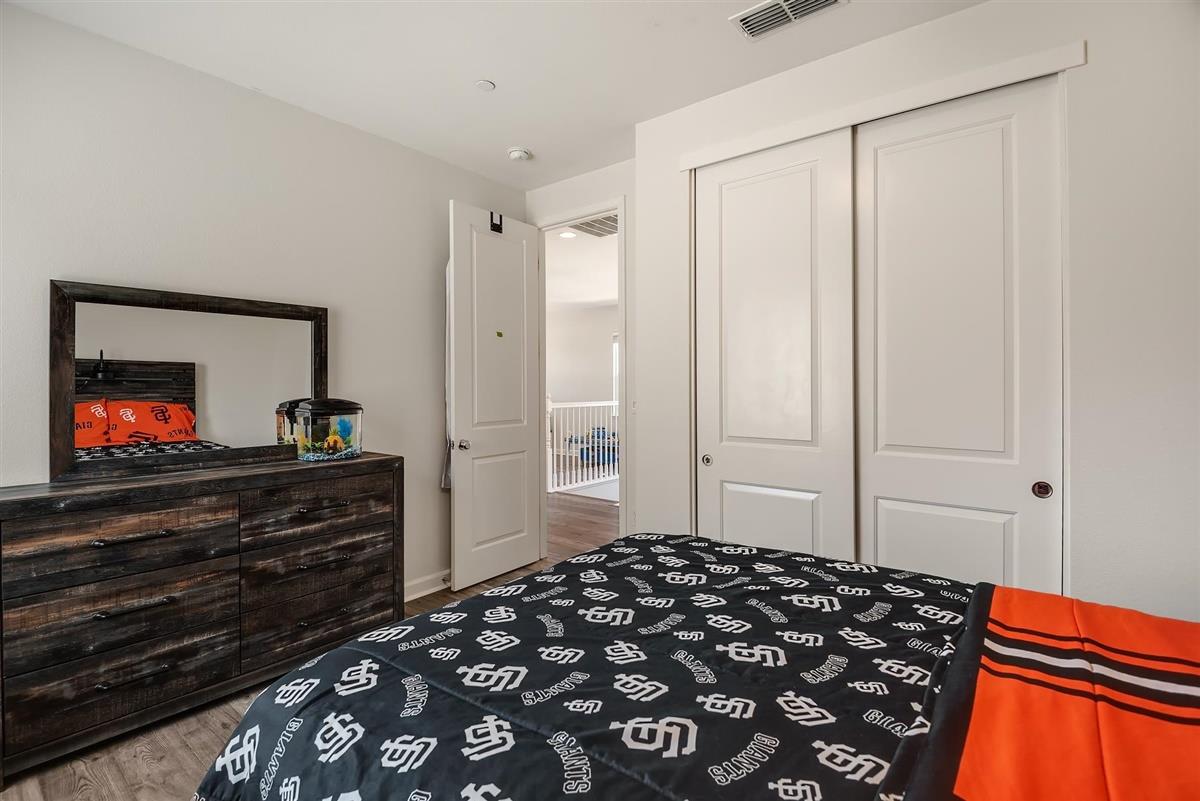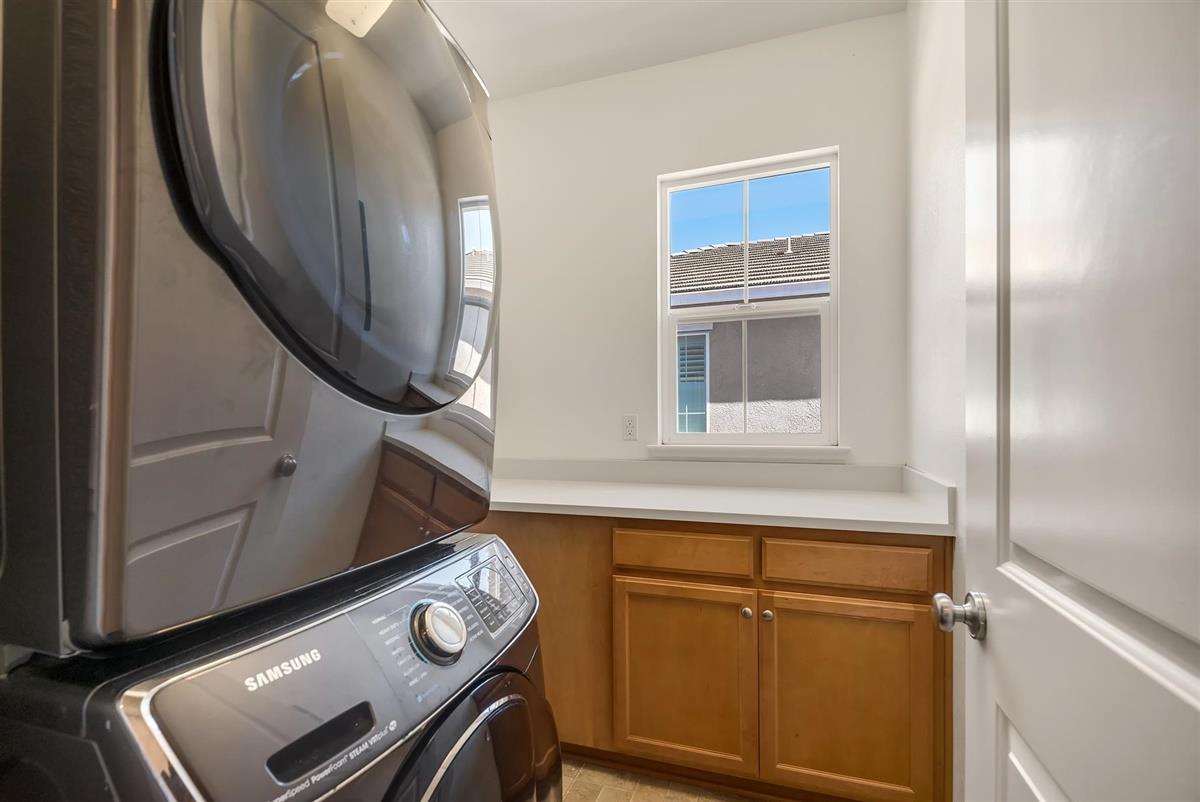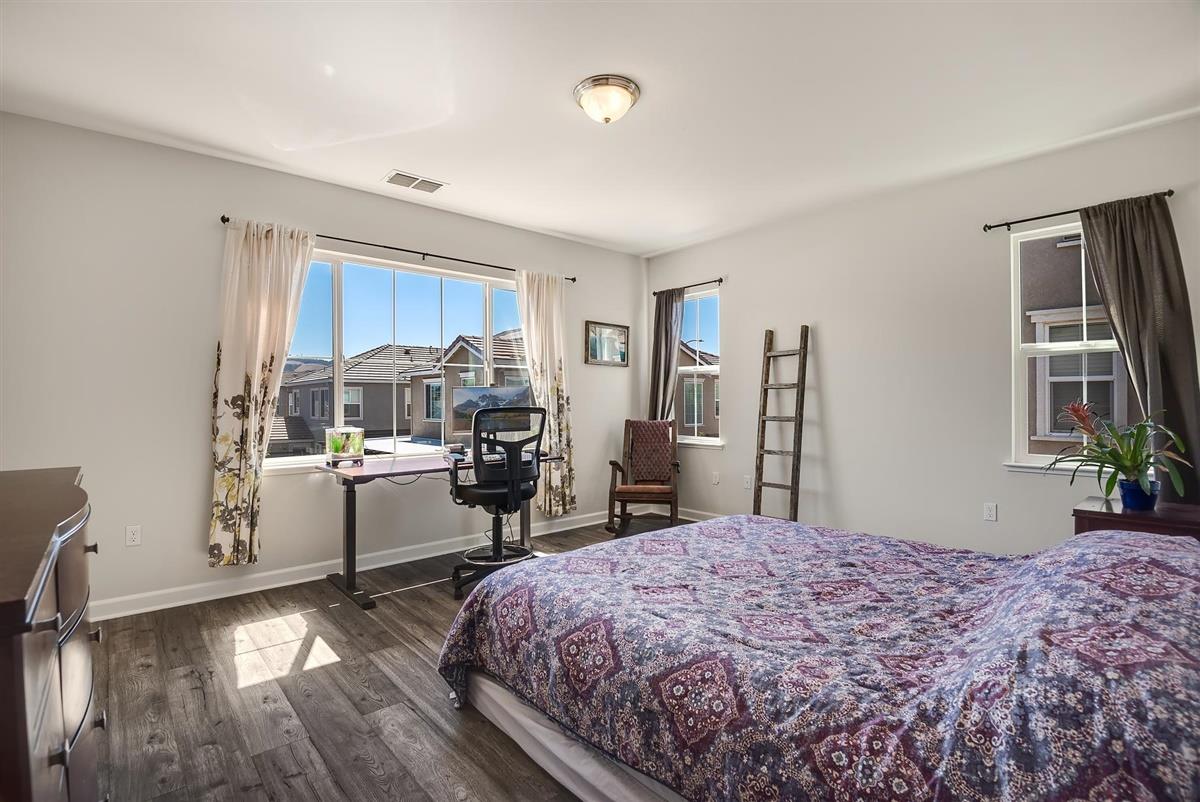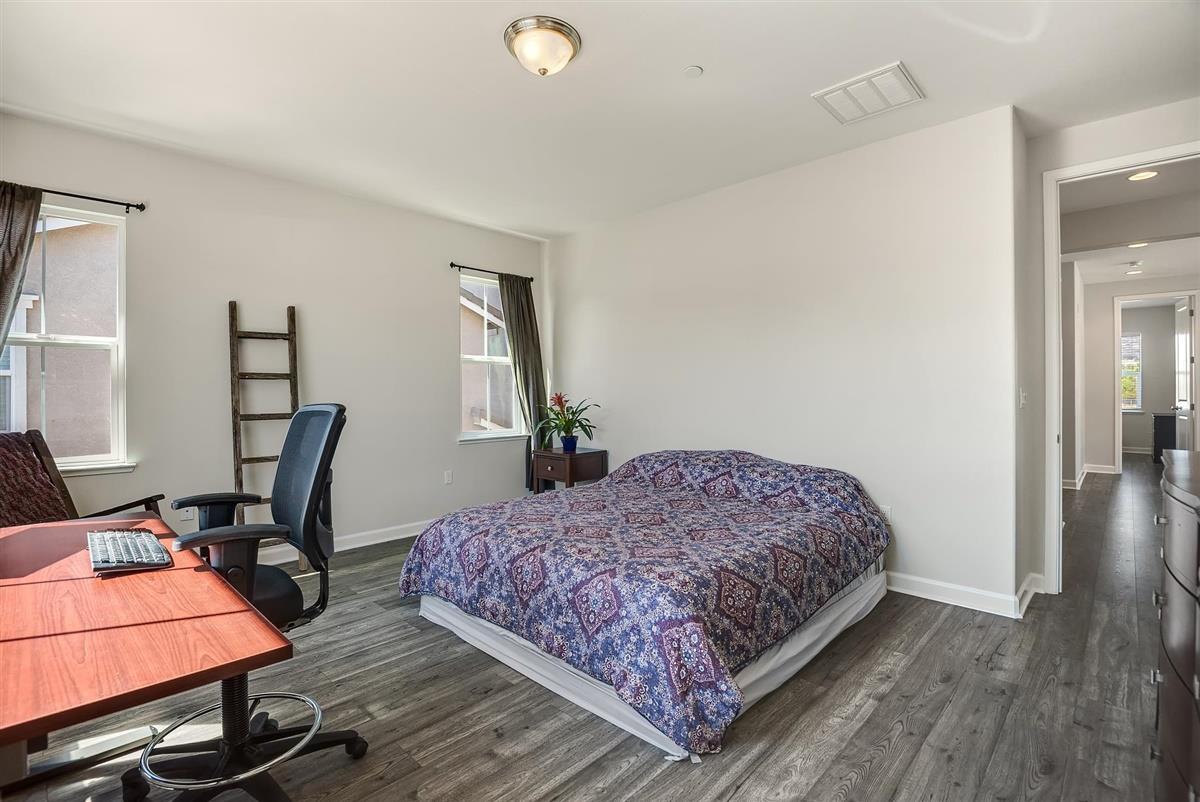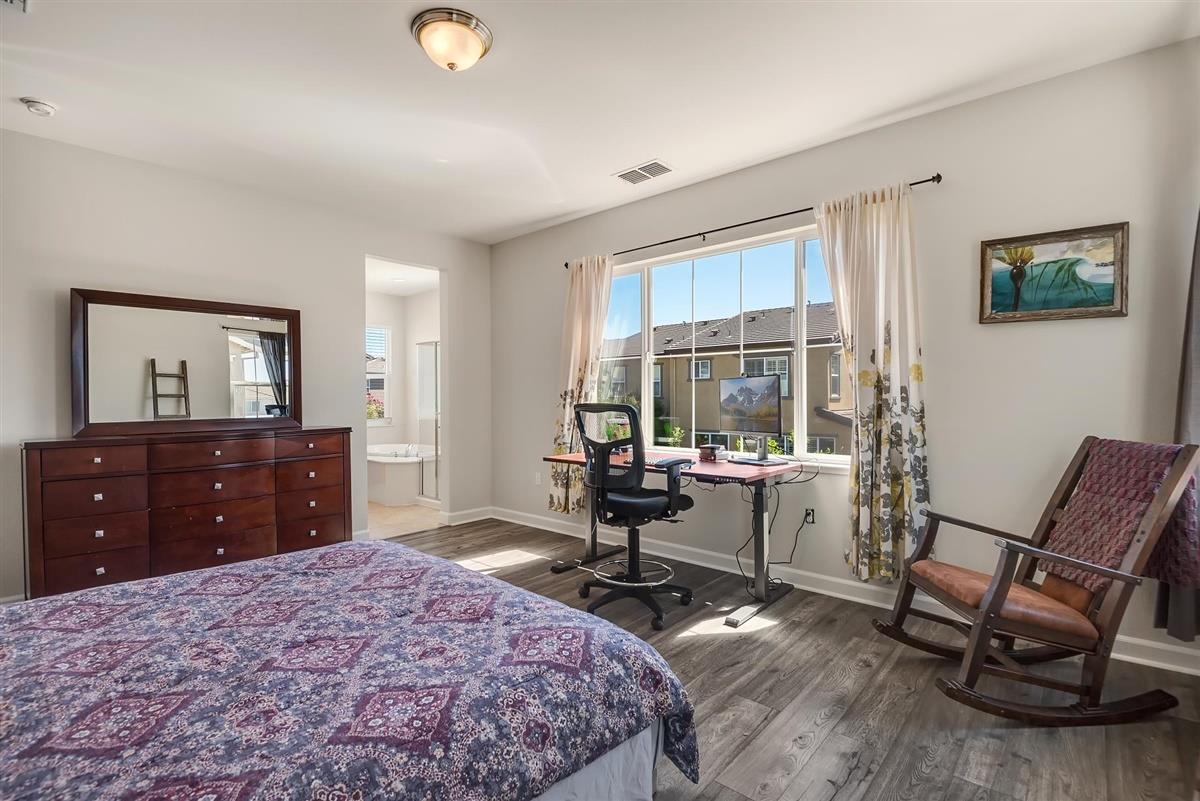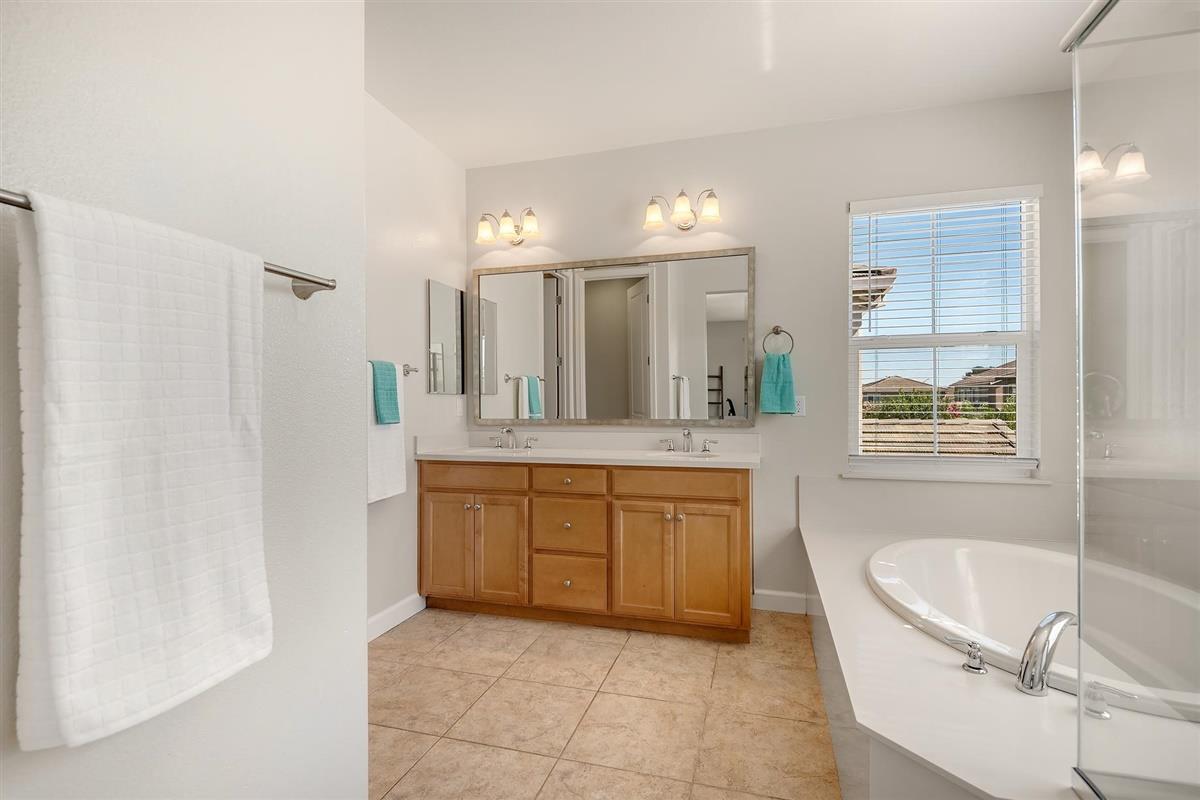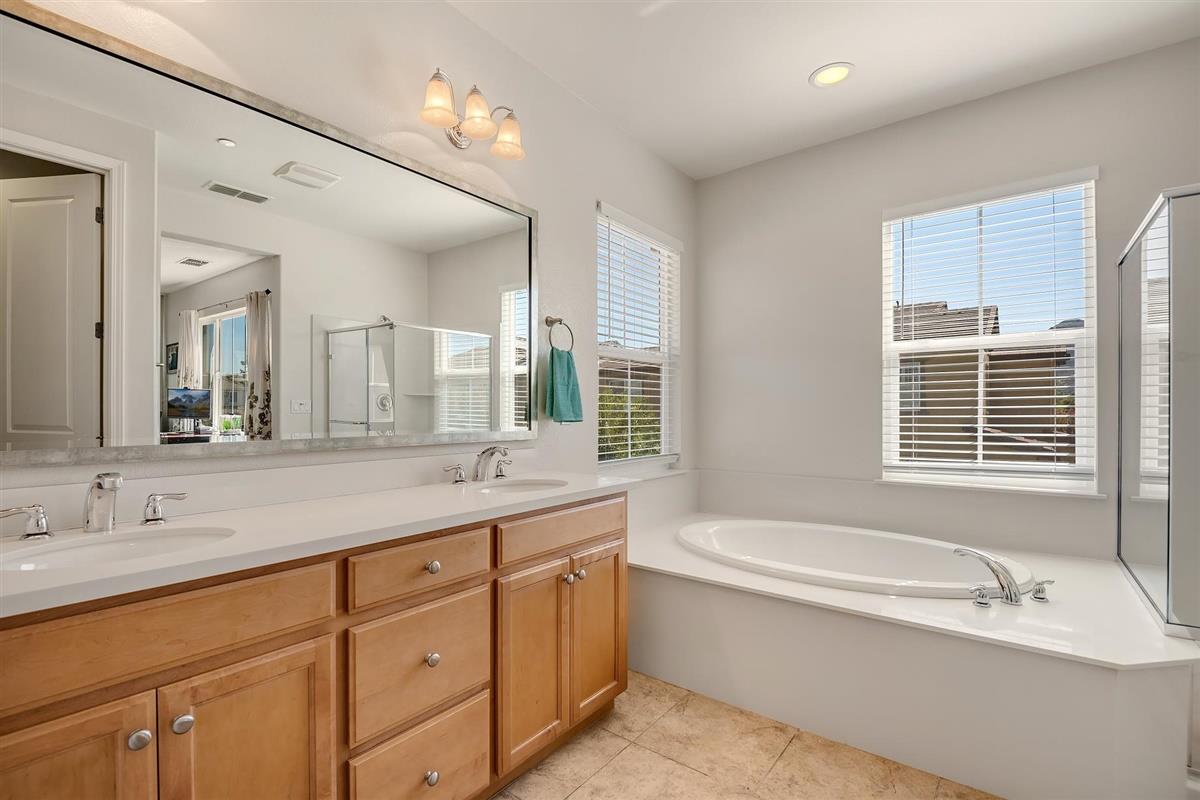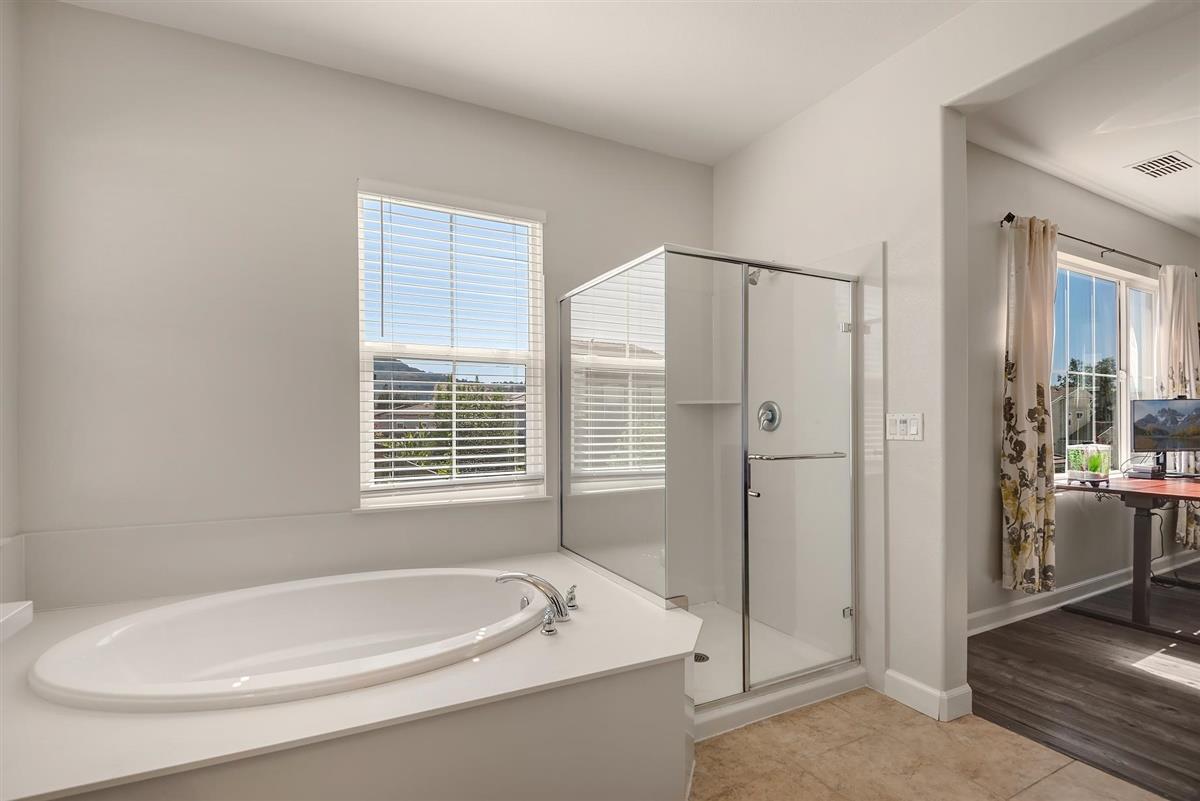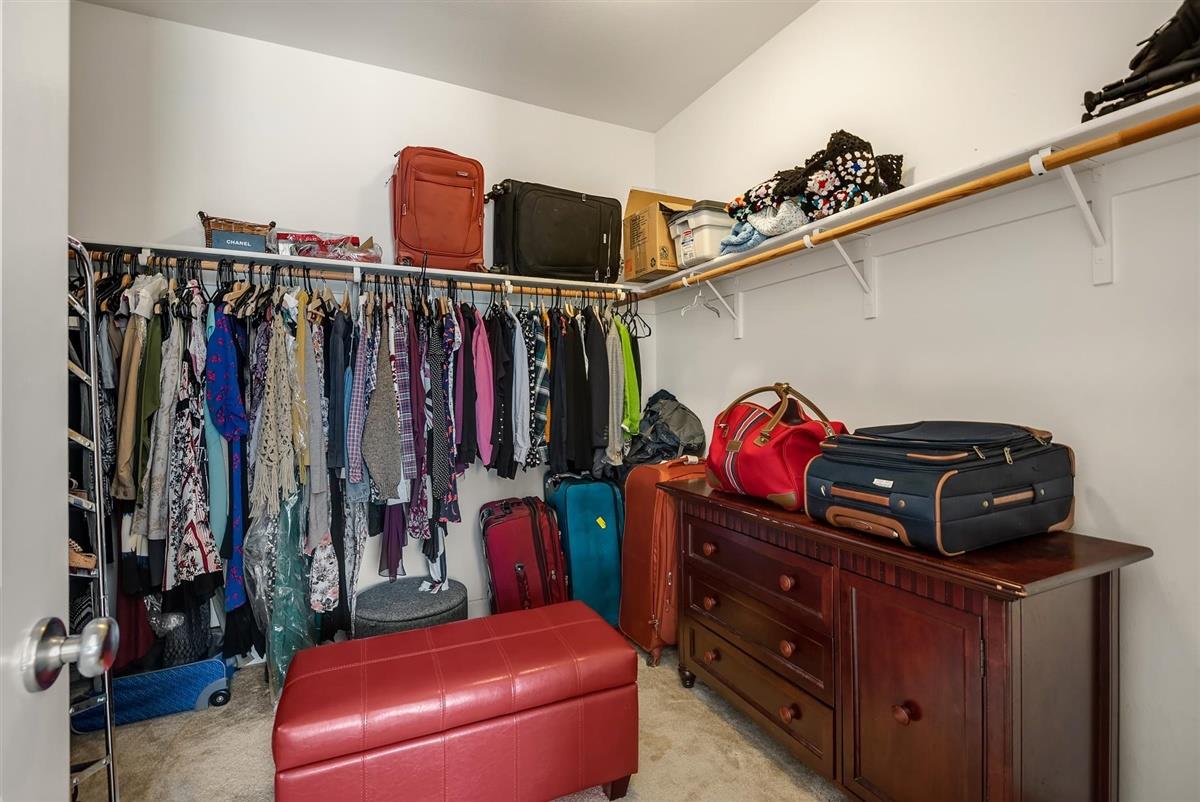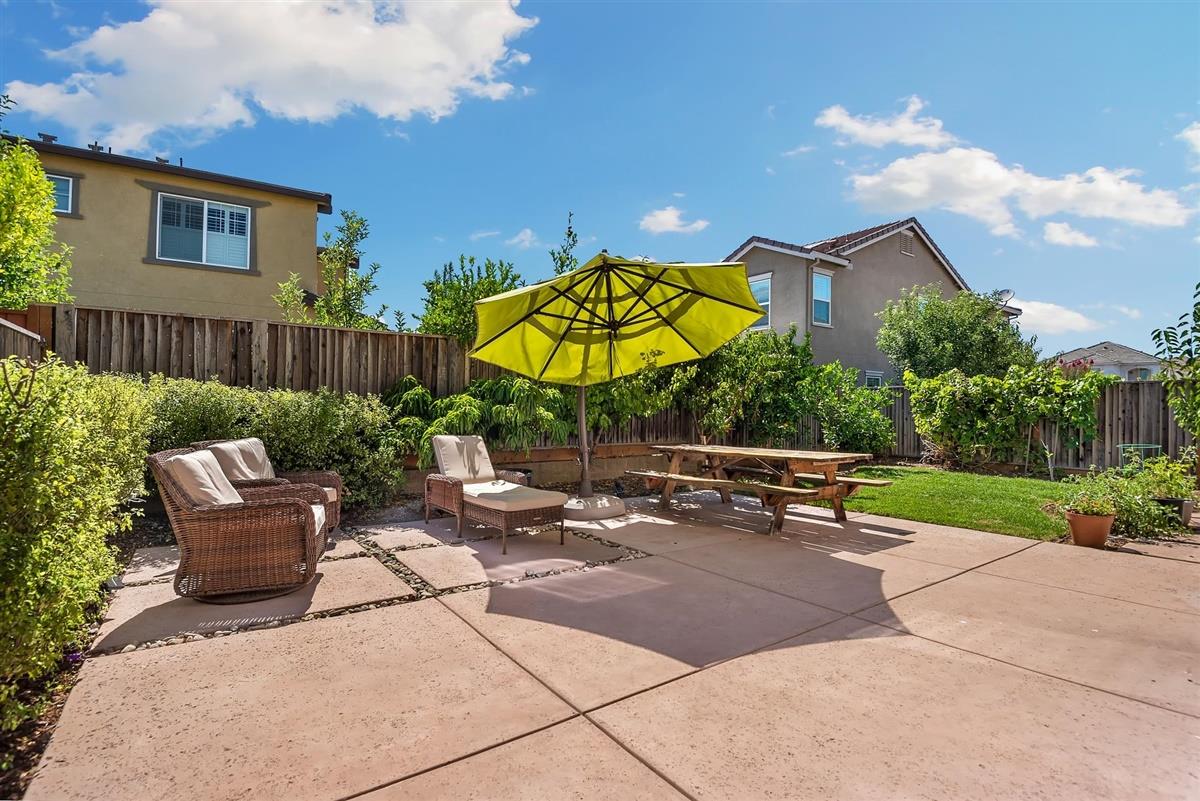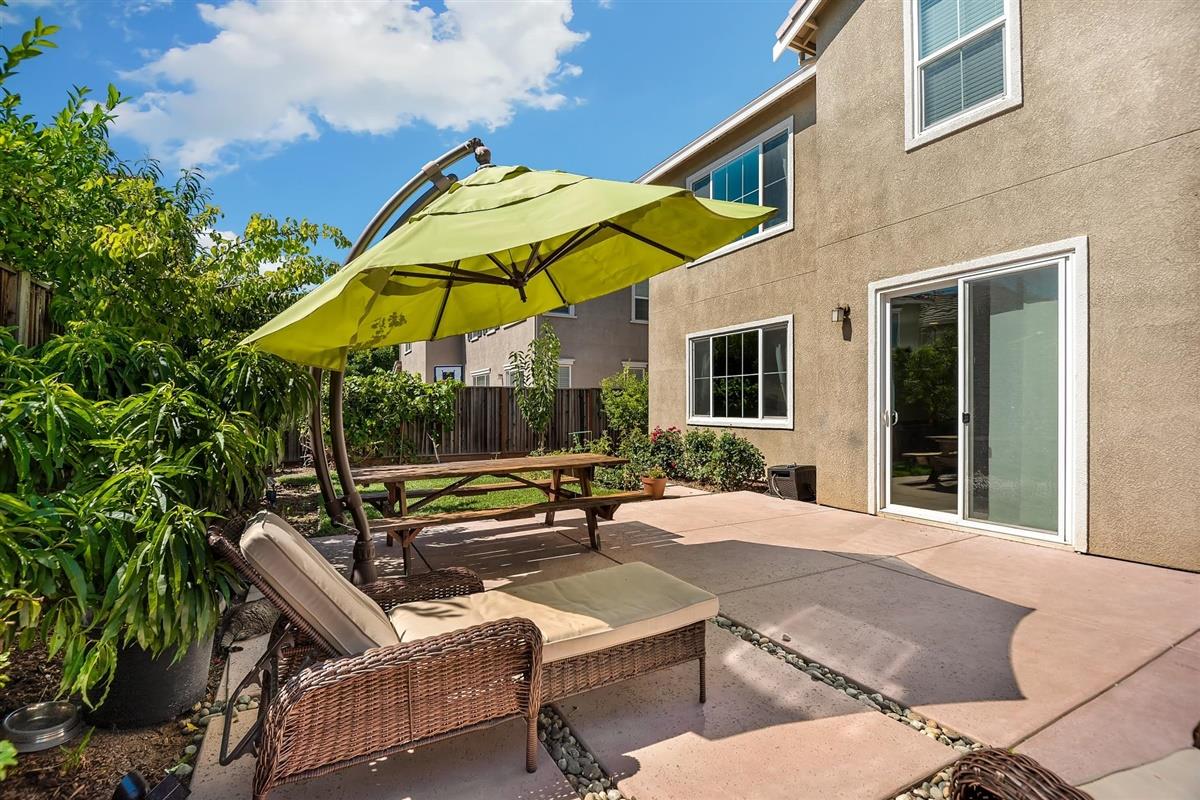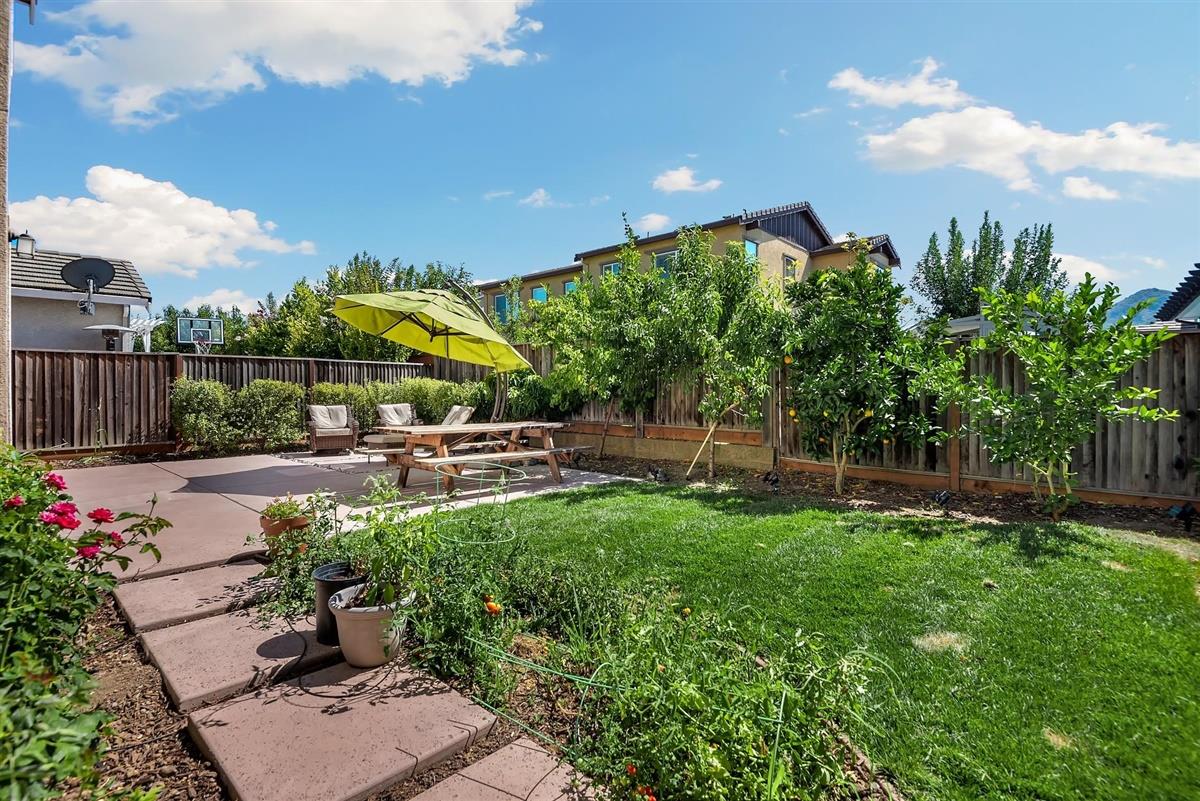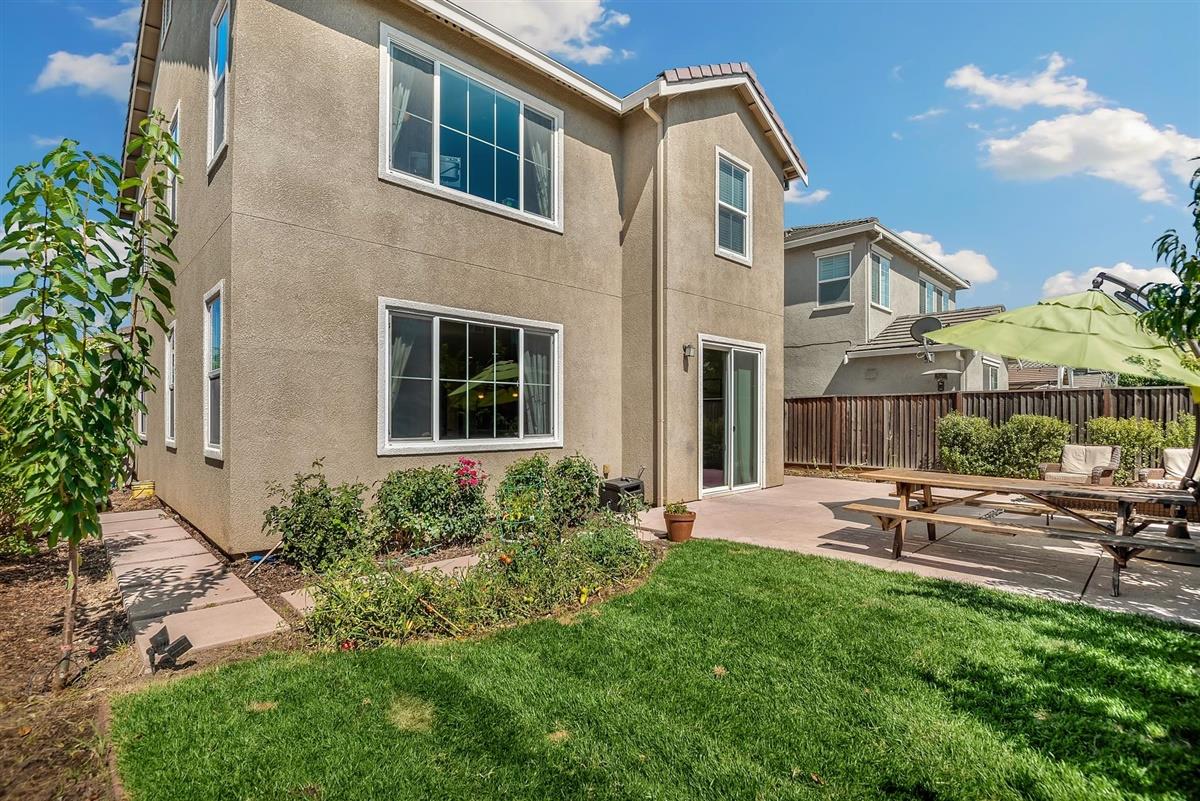 Details:
Lot Sq Feet:
4,620
Fireplaces:
0
HOA?
Yes
Bank Owned?
No
Status:
Sold
Remarks:
This 8 year new home has a wonderful open concept floor plan and is within walking distance to lovely downtown Morgan Hill. It has 2,162 square feet of living space set on an almost 5,000 sq ft lot, 3 bedrooms plus a loft/den and 2.5 baths. High ceilings throughout. The kitchen has granite counter tops, stainless appliances and light wood cabinets. Hardwood floor on the first level. Upstairs there is recently added luxury vinyl flooring throughout.The Master bedroom has a huge walk in closet and spacious master bath with dual sinks, tub and large stall shower. The lot has easy to maintain landscaping as well as a nice patio area for entertaining in the rear yard. Easy access to Cal-train, Commute lines and shopping.
There are currently no open houses for this property. Please contact
Janette Barsanti
to schedule an appointment.