<![CDATA[ var dwellicious_data = { "address": "135 Rubicon Cir ", "city": "DANVILLE", "state": "CA", "zip": "94526", "zip4": "", "area": "", "subdivision": "", "county": "", "price": "639000", "beds": "2", "baths": "2", "sqft": "1287", "lotsize": "0", "yearbuilt": "1972-01-01", "proptype": "Residential", "mlsnum": "40921250", "active": false, "remarks": "This one-story has 2 bedrooms & 2 full bathrooms. It's a freshly painted condo located conveniently in Danville & ready to be moved in. The kitchen offers plenty of storage w/ an eat-in area, pantry, & a laundry room w/ a washer/dryer. The living room has an updated modern fireplace w/ engineered floor & sliding doors to a balcony for outdoor relaxation & entertaining. Dual pane windows, 1 carport, & even 2 storage unit included. The primary bedroom is spacious w/ an ensuite bath & private balcony. The 2nd bedroom or option for an office has a custom closet built in. The hallway bath has been tastily remodeled. The residents & guests can enjoy a community pool & spa on hot days. This location is walkable so some errands can be accomplished on foot. There is BART to Walnut Creek. Danville Blvd. has restaurants, shops, businesses, & nearby bike paths. This are 2 Contra Costa Connection stops & perfect location for 680 freeway access. Come find out what Danville is all about!", "photos": [ { "displayorder": 0, "url": "//cdnparap30.paragonrels.com/ParagonImages/Property/P3/MAXEBRDI/40921250/0/0/0/e76304a69f9667a246c3c9c3763a68ee/98/3fa231ba987b09e5165e0bd9740cc355/40921250.JPG", "caption": "" }, "displayorder": 1, "url": "//cdnparap30.paragonrels.com/ParagonImages/Property/P3/MAXEBRDI/40921250/1/0/0/67dc133d85b132a74e5b0e80a43f1651/98/3fa231ba987b09e5165e0bd9740cc355/40921250-1.JPG", "caption": "" }, "displayorder": 2, "url": "//cdnparap30.paragonrels.com/ParagonImages/Property/P3/MAXEBRDI/40921250/2/0/0/914202039e2214cac9e1cada2587545b/98/3fa231ba987b09e5165e0bd9740cc355/40921250-2.JPG", "caption": "" }, "displayorder": 3, "url": "//cdnparap30.paragonrels.com/ParagonImages/Property/P3/MAXEBRDI/40921250/3/0/0/4db220b767df3792ad26312b71947567/98/3fa231ba987b09e5165e0bd9740cc355/40921250-3.JPG", "caption": "" }, "displayorder": 4, "url": "//cdnparap30.paragonrels.com/ParagonImages/Property/P3/MAXEBRDI/40921250/4/0/0/7e03a35ed28096290e798fa0bec297da/98/3fa231ba987b09e5165e0bd9740cc355/40921250-4.JPG", "caption": "" }, "displayorder": 5, "url": "//cdnparap30.paragonrels.com/ParagonImages/Property/P3/MAXEBRDI/40921250/5/0/0/fdbc6c6cb9489a756cc2164df9db9c4f/98/3fa231ba987b09e5165e0bd9740cc355/40921250-5.JPG", "caption": "" }, "displayorder": 6, "url": "//cdnparap30.paragonrels.com/ParagonImages/Property/P3/MAXEBRDI/40921250/6/0/0/c449589d6cb94e9744ccc5dbe0cee91b/98/3fa231ba987b09e5165e0bd9740cc355/40921250-6.JPG", "caption": "" }, "displayorder": 7, "url": "//cdnparap30.paragonrels.com/ParagonImages/Property/P3/MAXEBRDI/40921250/7/0/0/e6748b269f7339f171971bc24a39ec12/98/3fa231ba987b09e5165e0bd9740cc355/40921250-7.JPG", "caption": "" }, "displayorder": 8, "url": "//cdnparap30.paragonrels.com/ParagonImages/Property/P3/MAXEBRDI/40921250/8/0/0/9b3abee7aef1721bfeacea6e61fcb0ca/98/3fa231ba987b09e5165e0bd9740cc355/40921250-8.JPG", "caption": "" }, "displayorder": 9, "url": "//cdnparap30.paragonrels.com/ParagonImages/Property/P3/MAXEBRDI/40921250/9/0/0/888f71b31881f3cb8d09904eb252c08b/98/3fa231ba987b09e5165e0bd9740cc355/40921250-9.JPG", "caption": "" }, "displayorder": 10, "url": "//cdnparap30.paragonrels.com/ParagonImages/Property/P3/MAXEBRDI/40921250/10/0/0/6facf13e3336e8dc65382cd2e35b6632/98/3fa231ba987b09e5165e0bd9740cc355/40921250-10.JPG", "caption": "" }, "displayorder": 11, "url": "//cdnparap30.paragonrels.com/ParagonImages/Property/P3/MAXEBRDI/40921250/11/0/0/8984e9d610c0fb6cb9769b38635956fc/98/3fa231ba987b09e5165e0bd9740cc355/40921250-11.JPG", "caption": "" }, "displayorder": 12, "url": "//cdnparap30.paragonrels.com/ParagonImages/Property/P3/MAXEBRDI/40921250/12/0/0/bdb11b785b39ba0a471dba3544316dcf/98/3fa231ba987b09e5165e0bd9740cc355/40921250-12.JPG", "caption": "" }, "displayorder": 13, "url": "//cdnparap30.paragonrels.com/ParagonImages/Property/P3/MAXEBRDI/40921250/13/0/0/e091f13b030bebb0ef757c51e4e2ff36/98/3fa231ba987b09e5165e0bd9740cc355/40921250-13.JPG", "caption": "" }, "displayorder": 14, "url": "//cdnparap30.paragonrels.com/ParagonImages/Property/P3/MAXEBRDI/40921250/14/0/0/e51f4f4387ba65cd0594a77bdbe5f444/98/3fa231ba987b09e5165e0bd9740cc355/40921250-14.JPG", "caption": "" }, "displayorder": 15, "url": "//cdnparap30.paragonrels.com/ParagonImages/Property/P3/MAXEBRDI/40921250/15/0/0/13f927ffd08b0f763ecd379569621c91/98/3fa231ba987b09e5165e0bd9740cc355/40921250-15.JPG", "caption": "" }, "displayorder": 16, "url": "//cdnparap30.paragonrels.com/ParagonImages/Property/P3/MAXEBRDI/40921250/16/0/0/8a92e2c8a1ab39d2aea9a96268aac145/98/3fa231ba987b09e5165e0bd9740cc355/40921250-16.JPG", "caption": "" }, "displayorder": 17, "url": "//cdnparap30.paragonrels.com/ParagonImages/Property/P3/MAXEBRDI/40921250/17/0/0/a0aa3b64a610632d3a3fa3019b7898b3/98/3fa231ba987b09e5165e0bd9740cc355/40921250-17.JPG", "caption": "" }, "displayorder": 18, "url": "//cdnparap30.paragonrels.com/ParagonImages/Property/P3/MAXEBRDI/40921250/18/0/0/012a2459d2343254caa45affc185e035/98/3fa231ba987b09e5165e0bd9740cc355/40921250-18.JPG", "caption": "" }, "displayorder": 19, "url": "//cdnparap30.paragonrels.com/ParagonImages/Property/P3/MAXEBRDI/40921250/19/0/0/5a3be5ba10f5643beabefa095f3c5c6d/98/3fa231ba987b09e5165e0bd9740cc355/40921250-19.JPG", "caption": "" }, "displayorder": 20, "url": "//cdnparap30.paragonrels.com/ParagonImages/Property/P3/MAXEBRDI/40921250/20/0/0/7e9b32ffd6c829b7b0a2d148ed27f2a0/98/3fa231ba987b09e5165e0bd9740cc355/40921250-20.JPG", "caption": "" }, "displayorder": 21, "url": "//cdnparap30.paragonrels.com/ParagonImages/Property/P3/MAXEBRDI/40921250/21/0/0/4ac34aa24bcd1ec043e2d080928c9c5a/98/3fa231ba987b09e5165e0bd9740cc355/40921250-21.JPG", "caption": "" }, "displayorder": 22, "url": "//cdnparap30.paragonrels.com/ParagonImages/Property/P3/MAXEBRDI/40921250/22/0/0/9bd158a6040dae60c7ebd7572b93df64/98/3fa231ba987b09e5165e0bd9740cc355/40921250-22.JPG", "caption": "" }, "displayorder": 23, "url": "//cdnparap30.paragonrels.com/ParagonImages/Property/P3/MAXEBRDI/40921250/23/0/0/6098b32d6305a247eb374851187b8fbd/98/3fa231ba987b09e5165e0bd9740cc355/40921250-23.JPG", "caption": "" }, "displayorder": 24, "url": "//cdnparap30.paragonrels.com/ParagonImages/Property/P3/MAXEBRDI/40921250/24/0/0/da1ef78fb0cb83d5ba3e1a5724e62836/98/3fa231ba987b09e5165e0bd9740cc355/40921250-24.JPG", "caption": "" }, "displayorder": 25, "url": "//cdnparap30.paragonrels.com/ParagonImages/Property/P3/MAXEBRDI/40921250/25/0/0/75095f2e41fd636f09b4ee6075784ba9/98/3fa231ba987b09e5165e0bd9740cc355/40921250-25.JPG", "caption": "" }, "displayorder": 26, "url": "//cdnparap30.paragonrels.com/ParagonImages/Property/P3/MAXEBRDI/40921250/26/0/0/86e360482f1ac5c0cf39ba30fd541573/98/3fa231ba987b09e5165e0bd9740cc355/40921250-26.JPG", "caption": "" }, "displayorder": 27, "url": "//cdnparap30.paragonrels.com/ParagonImages/Property/P3/MAXEBRDI/40921250/27/0/0/c454e29643f73870cfeafce861c6bf2c/98/3fa231ba987b09e5165e0bd9740cc355/40921250-27.JPG", "caption": "" }, "displayorder": 28, "url": "//cdnparap30.paragonrels.com/ParagonImages/Property/P3/MAXEBRDI/40921250/28/0/0/5b1b7f2fb39daedd239fb6a321e4aa73/98/3fa231ba987b09e5165e0bd9740cc355/40921250-28.JPG", "caption": "" }, "displayorder": 29, "url": "//cdnparap30.paragonrels.com/ParagonImages/Property/P3/MAXEBRDI/40921250/29/0/0/30591a1a638ac877dc8e34b094377e80/98/3fa231ba987b09e5165e0bd9740cc355/40921250-29.JPG", "caption": "" }, "displayorder": 30, "url": "//cdnparap30.paragonrels.com/ParagonImages/Property/P3/MAXEBRDI/40921250/30/0/0/4f5f3fda4c23314e5ac2914351fd095a/98/3fa231ba987b09e5165e0bd9740cc355/40921250-30.JPG", "caption": "" }, "displayorder": 31, "url": "//cdnparap30.paragonrels.com/ParagonImages/Property/P3/MAXEBRDI/40921250/31/0/0/61d32115b5a0f981372a4ad61a1509d2/98/3fa231ba987b09e5165e0bd9740cc355/40921250-31.JPG", "caption": "" }, "displayorder": 32, "url": "//cdnparap30.paragonrels.com/ParagonImages/Property/P3/MAXEBRDI/40921250/32/0/0/481f18b4e687bc45c6e081429b05f56a/98/3fa231ba987b09e5165e0bd9740cc355/40921250-32.JPG", "caption": "" }, "displayorder": 33, "url": "//cdnparap30.paragonrels.com/ParagonImages/Property/P3/MAXEBRDI/40921250/33/0/0/d6159a18395e09bb6390931ee3a067b8/98/3fa231ba987b09e5165e0bd9740cc355/40921250-33.JPG", "caption": "" }, "displayorder": 34, "url": "//cdnparap30.paragonrels.com/ParagonImages/Property/P3/MAXEBRDI/40921250/34/0/0/246d196de28327aad33aa3cfad92664f/98/3fa231ba987b09e5165e0bd9740cc355/40921250-34.JPG", "caption": "" }, "displayorder": 35, "url": "//cdnparap30.paragonrels.com/ParagonImages/Property/P3/MAXEBRDI/40921250/35/0/0/3a19edddb8bf87ee833c5f9435809c55/98/3fa231ba987b09e5165e0bd9740cc355/40921250-35.JPG", "caption": "" }, "displayorder": 36, "url": "//cdnparap30.paragonrels.com/ParagonImages/Property/P3/MAXEBRDI/40921250/36/0/0/e39b769f39ab714179504cbc3d93c75e/98/3fa231ba987b09e5165e0bd9740cc355/40921250-36.JPG", "caption": "" }, "displayorder": 37, "url": "//cdnparap30.paragonrels.com/ParagonImages/Property/P3/MAXEBRDI/40921250/37/0/0/e9688e2c42159d9b0e68b406aacfcd81/98/3fa231ba987b09e5165e0bd9740cc355/40921250-37.JPG", "caption": "" }, "displayorder": 38, "url": "//cdnparap30.paragonrels.com/ParagonImages/Property/P3/MAXEBRDI/40921250/38/0/0/983f13e92826e6897e1efcd98f68e182/98/3fa231ba987b09e5165e0bd9740cc355/40921250-38.JPG", "caption": "" }, "displayorder": 39, "url": "//cdnparap30.paragonrels.com/ParagonImages/Property/P3/MAXEBRDI/40921250/39/0/0/85537df769f41c8bba3ab08f9b2d0ed4/98/3fa231ba987b09e5165e0bd9740cc355/40921250-39.JPG", "caption": "" } ], "agent": { "name": "Anthony Lim", "phone": "510-207-2761", "email": "anthony@anthonyglim.com" }, "broker": { "name": "Compass", "phone": "", "email": "" } }; ]]>
135 Rubicon Cir
DANVILLE, CA 94526

Click here for map
Condo
$639,000
1,287 Sq Feet
2 Bedrooms
2 Bathrooms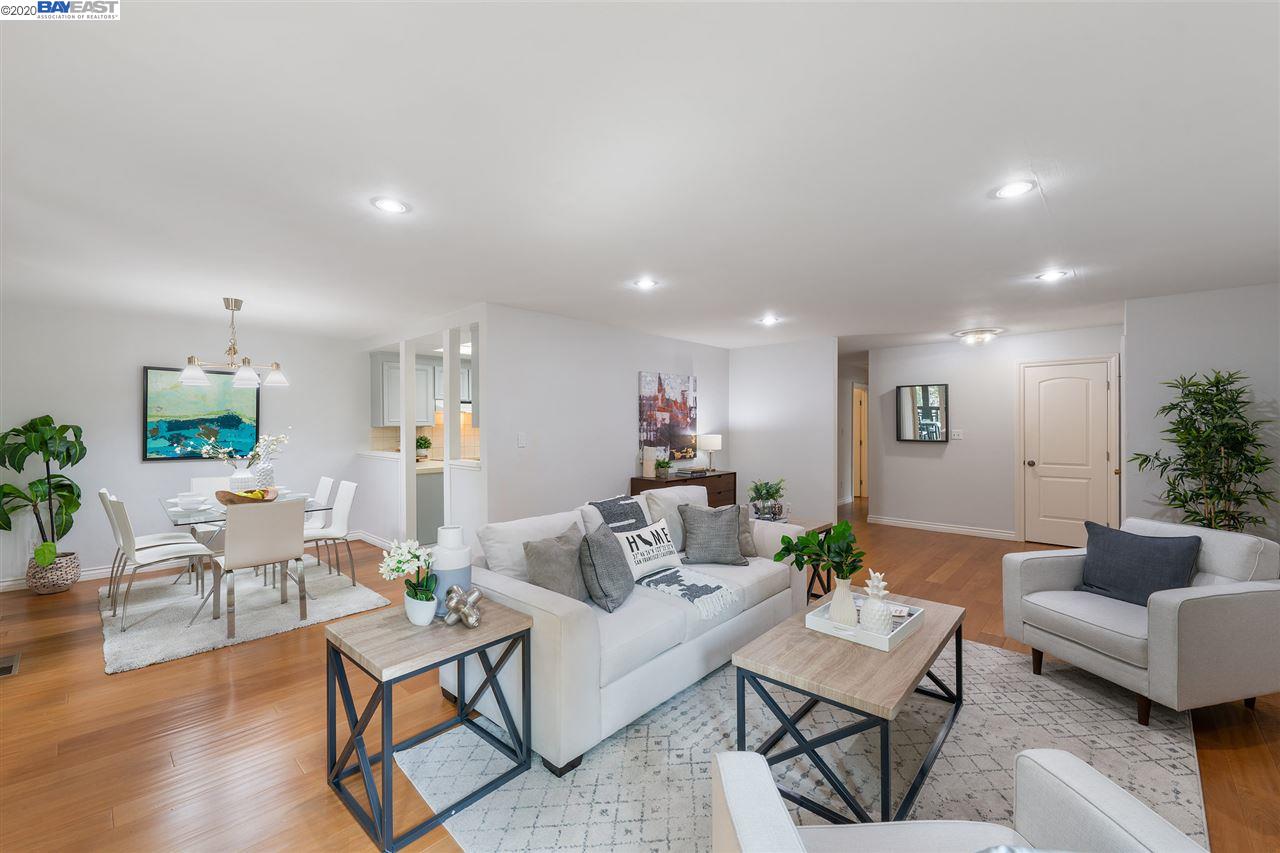 Details:
Lot Sq Feet:
0
Fireplaces:
1
HOA?
Yes
Bank Owned?
Yes
Status:
Pending
Remarks:
This one-story has 2 bedrooms & 2 full bathrooms. It's a freshly painted condo located conveniently in Danville & ready to be moved in. The kitchen offers plenty of storage w/ an eat-in area, pantry, & a laundry room w/ a washer/dryer. The living room has an updated modern fireplace w/ engineered floor & sliding doors to a balcony for outdoor relaxation & entertaining. Dual pane windows, 1 carport, & even 2 storage unit included. The primary bedroom is spacious w/ an ensuite bath & private balcony. The 2nd bedroom or option for an office has a custom closet built in. The hallway bath has been tastily remodeled. The residents & guests can enjoy a community pool & spa on hot days. This location is walkable so some errands can be accomplished on foot. There is BART to Walnut Creek. Danville Blvd. has restaurants, shops, businesses, & nearby bike paths. This are 2 Contra Costa Connection stops & perfect location for 680 freeway access. Come find out what Danville is all about!
There are currently no open houses for this property. Please contact
Anthony Lim
to schedule an appointment.