<![CDATA[ var dwellicious_data = { "address": "3221 Islewood Ct ", "city": "ANTIOCH", "state": "CA", "zip": "94531", "zip4": "", "area": "", "subdivision": "", "county": "", "price": "399000", "beds": "2", "baths": "2", "sqft": "866", "lotsize": "4000", "yearbuilt": "1988-01-01", "proptype": "Residential", "mlsnum": "40922390", "active": false, "remarks": "Perfect turn-key starter home or investment located on a cul-de-sac, walking distance to elementary school, park, and just 2 miles to BART. Beautiful wood-look laminate flooring throughout. Spacious living room with vaulted ceilings and an inviting fireplace. Light and bright eat-in kitchen, with granite countertops, stainless steel appliances, and lovely views to the backyard. The master bedroom has an ensuite bathroom and private access to a covered patio. The master bath is perfectly appointed with dual vanities and a stall shower. Large secondary bedroom and the guest bathroom located just outside the door. Also, enjoy the convenience of indoor laundry with room to accommodate a full-size washer & dryer. Private yard with covered front porch, large side yard, and plenty of lawn to play. Extended driveway with room for 4 cars. Close to shopping, walkable to Grant Elementary, and just 2 miles to Antioch BART.", "photos": [ { "displayorder": 0, "url": "//cdnparap30.paragonrels.com/ParagonImages/Property/P3/MAXEBRDI/40922390/0/0/0/2a87b6ab19341d80feae9975bcaaef7b/93/376c39bd5b9d18e7bb3e81c182a1f1c6/40922390.JPG", "caption": "" }, "displayorder": 1, "url": "//cdnparap30.paragonrels.com/ParagonImages/Property/P3/MAXEBRDI/40922390/1/0/0/c654b3bec5253e768b2b633cc743f707/93/376c39bd5b9d18e7bb3e81c182a1f1c6/40922390-1.JPG", "caption": "" }, "displayorder": 2, "url": "//cdnparap30.paragonrels.com/ParagonImages/Property/P3/MAXEBRDI/40922390/2/0/0/8ed3f5fc04a8db05967c2830207e728a/93/376c39bd5b9d18e7bb3e81c182a1f1c6/40922390-2.JPG", "caption": "" }, "displayorder": 3, "url": "//cdnparap30.paragonrels.com/ParagonImages/Property/P3/MAXEBRDI/40922390/3/0/0/16393b058592ebc6ef937c0cb53f06f2/93/376c39bd5b9d18e7bb3e81c182a1f1c6/40922390-3.JPG", "caption": "" }, "displayorder": 4, "url": "//cdnparap30.paragonrels.com/ParagonImages/Property/P3/MAXEBRDI/40922390/4/0/0/7019a7d0d15da5835a9c51292c2e253b/93/376c39bd5b9d18e7bb3e81c182a1f1c6/40922390-4.JPG", "caption": "" }, "displayorder": 5, "url": "//cdnparap30.paragonrels.com/ParagonImages/Property/P3/MAXEBRDI/40922390/5/0/0/45de41c9f1170669352b78f9cdfbae4b/93/376c39bd5b9d18e7bb3e81c182a1f1c6/40922390-5.JPG", "caption": "" }, "displayorder": 6, "url": "//cdnparap30.paragonrels.com/ParagonImages/Property/P3/MAXEBRDI/40922390/6/0/0/a88d9eb5599f590f988104dd40d97310/93/376c39bd5b9d18e7bb3e81c182a1f1c6/40922390-6.JPG", "caption": "" }, "displayorder": 7, "url": "//cdnparap30.paragonrels.com/ParagonImages/Property/P3/MAXEBRDI/40922390/7/0/0/7ee20eeb1c36ec347deb37368b1acb7f/93/376c39bd5b9d18e7bb3e81c182a1f1c6/40922390-7.JPG", "caption": "" }, "displayorder": 8, "url": "//cdnparap30.paragonrels.com/ParagonImages/Property/P3/MAXEBRDI/40922390/8/0/0/c4f62463b88887bb7f4b610d1b95a6b3/93/376c39bd5b9d18e7bb3e81c182a1f1c6/40922390-8.JPG", "caption": "" }, "displayorder": 9, "url": "//cdnparap30.paragonrels.com/ParagonImages/Property/P3/MAXEBRDI/40922390/9/0/0/406fefa93cdcd5cd3a69619e436e4a46/93/376c39bd5b9d18e7bb3e81c182a1f1c6/40922390-9.JPG", "caption": "" }, "displayorder": 10, "url": "//cdnparap30.paragonrels.com/ParagonImages/Property/P3/MAXEBRDI/40922390/10/0/0/fe8509538aa43928c95da008e20964bf/93/376c39bd5b9d18e7bb3e81c182a1f1c6/40922390-10.JPG", "caption": "" }, "displayorder": 11, "url": "//cdnparap30.paragonrels.com/ParagonImages/Property/P3/MAXEBRDI/40922390/11/0/0/c639b4fb69b0bfc5de60c56788ae7408/93/376c39bd5b9d18e7bb3e81c182a1f1c6/40922390-11.JPG", "caption": "" }, "displayorder": 12, "url": "//cdnparap30.paragonrels.com/ParagonImages/Property/P3/MAXEBRDI/40922390/12/0/0/aeaa63c80b455abc283f6cc76f99b6d1/93/376c39bd5b9d18e7bb3e81c182a1f1c6/40922390-12.JPG", "caption": "" }, "displayorder": 13, "url": "//cdnparap30.paragonrels.com/ParagonImages/Property/P3/MAXEBRDI/40922390/13/0/0/6e862a093c6e651a3b042ac1b1f63bac/93/376c39bd5b9d18e7bb3e81c182a1f1c6/40922390-13.JPG", "caption": "" }, "displayorder": 14, "url": "//cdnparap30.paragonrels.com/ParagonImages/Property/P3/MAXEBRDI/40922390/15/0/0/9f738f6b21f57c0dbf9bcc615a4fc01e/93/376c39bd5b9d18e7bb3e81c182a1f1c6/40922390-15.JPG", "caption": "" }, "displayorder": 15, "url": "//cdnparap30.paragonrels.com/ParagonImages/Property/P3/MAXEBRDI/40922390/16/0/0/538daced573d779d520921ca2823659a/93/376c39bd5b9d18e7bb3e81c182a1f1c6/40922390-16.JPG", "caption": "" } ], "agent": { "name": "Renee White", "phone": "925-876-2441", "email": "renee@reneewhite.com" }, "broker": { "name": "Keller Williams Realty", "phone": "", "email": "" } }; ]]>
3221 Islewood Ct
ANTIOCH, CA 94531

Click here for map
Residential Home
$399,000
866 Sq Feet
2 Bedrooms
2 Bathrooms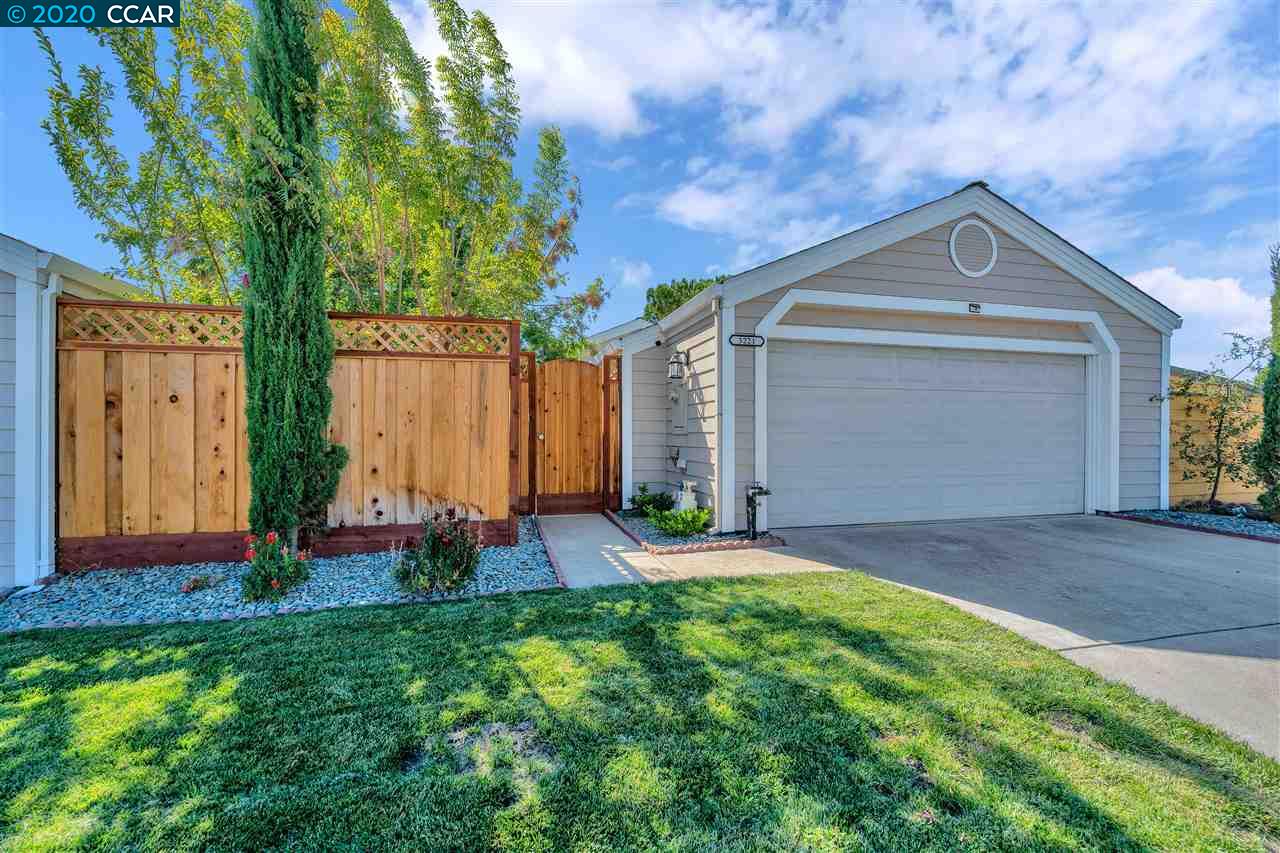 Listed by Renee White of Keller Williams Realty
DRE# 01462315
Details:
Lot Sq Feet:
4,000
Fireplaces:
1
HOA?
No
Bank Owned?
No
Status:
Pending
Remarks:
Perfect turn-key starter home or investment located on a cul-de-sac, walking distance to elementary school, park, and just 2 miles to BART. Beautiful wood-look laminate flooring throughout. Spacious living room with vaulted ceilings and an inviting fireplace. Light and bright eat-in kitchen, with granite countertops, stainless steel appliances, and lovely views to the backyard. The master bedroom has an ensuite bathroom and private access to a covered patio. The master bath is perfectly appointed with dual vanities and a stall shower. Large secondary bedroom and the guest bathroom located just outside the door. Also, enjoy the convenience of indoor laundry with room to accommodate a full-size washer & dryer. Private yard with covered front porch, large side yard, and plenty of lawn to play. Extended driveway with room for 4 cars. Close to shopping, walkable to Grant Elementary, and just 2 miles to Antioch BART.
There are currently no open houses for this property. Please contact
Renee White
to schedule an appointment.