<![CDATA[ var dwellicious_data = { "address": "1647 Taylor Blvd ", "city": "LAFAYETTE", "state": "CA", "zip": "94549", "zip4": "", "area": "", "subdivision": "", "county": "", "price": "1799499", "beds": "4", "baths": "2", "sqft": "2749", "lotsize": "27360", "yearbuilt": "2002-01-01", "proptype": "Residential", "mlsnum": "40923349", "active": true, "remarks": "Your private oasis awaits! Surrounded by mature oaks and tucked away on a private lane sits your dream home. Top rated Lafayette schools!! Owned solar panels for energy efficiency! 2002 build with soaring ceilings and highly desirable open concept floor plan sits atop a lush, flat .63 acre private parcel. Oversized kitchen with ample granite countertops beckon your inner chef. Entertainers will love the island cooktop inviting guests to mingle. Cool down in the salt water, low maintenance pool after working up a sweat on the sport court and batting cage. After the fun outside, retreat to the spa-like master bedroom suite-with dual sided gas fireplace, oversized jacuzzi tub and dual shower complete with solid slab granite surround. Three other large bedrooms await the sweet dreams of your family (one is currently being used as a distance learning office). Close to downtown and easy access to freeways. Spread out and enjoy all Lafayette has to offer.", "photos": [ { "displayorder": 0, "url": "//cdnparap30.paragonrels.com/ParagonImages/Property/P3/MAXEBRDI/40923349/0/0/0/1aa2e0a7405b85705265fbb7677aad52/93/cc6b2c7671a87058fe8b17339c0dcc5f/40923349.JPG", "caption": "" }, "displayorder": 1, "url": "//cdnparap30.paragonrels.com/ParagonImages/Property/P3/MAXEBRDI/40923349/1/0/0/374aa464915141c0a19e14c2d49e934d/93/cc6b2c7671a87058fe8b17339c0dcc5f/40923349-1.JPG", "caption": "" }, "displayorder": 2, "url": "//cdnparap30.paragonrels.com/ParagonImages/Property/P3/MAXEBRDI/40923349/2/0/0/c26697ffb913928b6e69410b30f61803/93/cc6b2c7671a87058fe8b17339c0dcc5f/40923349-2.JPG", "caption": "" }, "displayorder": 3, "url": "//cdnparap30.paragonrels.com/ParagonImages/Property/P3/MAXEBRDI/40923349/3/0/0/7ffb904cc652f8c81b73b22334e35879/93/cc6b2c7671a87058fe8b17339c0dcc5f/40923349-3.JPG", "caption": "" }, "displayorder": 4, "url": "//cdnparap30.paragonrels.com/ParagonImages/Property/P3/MAXEBRDI/40923349/4/0/0/c3d93b3266320b7b0abf37fb96d0cafe/93/cc6b2c7671a87058fe8b17339c0dcc5f/40923349-4.JPG", "caption": "" }, "displayorder": 5, "url": "//cdnparap30.paragonrels.com/ParagonImages/Property/P3/MAXEBRDI/40923349/5/0/0/9c5735cf79b1239726ccae04313213b7/93/cc6b2c7671a87058fe8b17339c0dcc5f/40923349-5.JPG", "caption": "" }, "displayorder": 6, "url": "//cdnparap30.paragonrels.com/ParagonImages/Property/P3/MAXEBRDI/40923349/6/0/0/4db8ecb8dfdfa937423b85e7ac395cf2/93/cc6b2c7671a87058fe8b17339c0dcc5f/40923349-6.JPG", "caption": "" }, "displayorder": 7, "url": "//cdnparap30.paragonrels.com/ParagonImages/Property/P3/MAXEBRDI/40923349/7/0/0/2c0576ad57f574164e7bd97dc4430e9a/93/cc6b2c7671a87058fe8b17339c0dcc5f/40923349-7.JPG", "caption": "" }, "displayorder": 8, "url": "//cdnparap30.paragonrels.com/ParagonImages/Property/P3/MAXEBRDI/40923349/8/0/0/f4e4600b4ef90068670ee18ff9873bcb/93/cc6b2c7671a87058fe8b17339c0dcc5f/40923349-8.JPG", "caption": "" }, "displayorder": 9, "url": "//cdnparap30.paragonrels.com/ParagonImages/Property/P3/MAXEBRDI/40923349/9/0/0/f98d9979d6a21d64b3a8c9b351959410/93/cc6b2c7671a87058fe8b17339c0dcc5f/40923349-9.JPG", "caption": "" }, "displayorder": 10, "url": "//cdnparap30.paragonrels.com/ParagonImages/Property/P3/MAXEBRDI/40923349/10/0/0/80eefd31910b4c0ffd13b1334e31b1d6/93/cc6b2c7671a87058fe8b17339c0dcc5f/40923349-10.JPG", "caption": "" }, "displayorder": 11, "url": "//cdnparap30.paragonrels.com/ParagonImages/Property/P3/MAXEBRDI/40923349/11/0/0/38a5db1188b00862dd53b486918902f6/93/cc6b2c7671a87058fe8b17339c0dcc5f/40923349-11.JPG", "caption": "" }, "displayorder": 12, "url": "//cdnparap30.paragonrels.com/ParagonImages/Property/P3/MAXEBRDI/40923349/12/0/0/32105b7976caa5ce378e9a6b2d0dd4fd/93/cc6b2c7671a87058fe8b17339c0dcc5f/40923349-12.JPG", "caption": "" }, "displayorder": 13, "url": "//cdnparap30.paragonrels.com/ParagonImages/Property/P3/MAXEBRDI/40923349/13/0/0/ff5abc028ed098ca9e70dc737ecfb570/93/cc6b2c7671a87058fe8b17339c0dcc5f/40923349-13.JPG", "caption": "" }, "displayorder": 14, "url": "//cdnparap30.paragonrels.com/ParagonImages/Property/P3/MAXEBRDI/40923349/14/0/0/5f40fb50e1cd8c5d1ffa2f33b71084fb/93/cc6b2c7671a87058fe8b17339c0dcc5f/40923349-14.JPG", "caption": "" }, "displayorder": 15, "url": "//cdnparap30.paragonrels.com/ParagonImages/Property/P3/MAXEBRDI/40923349/15/0/0/cb1df9c3d0698db4f774f71a64596e51/93/cc6b2c7671a87058fe8b17339c0dcc5f/40923349-15.JPG", "caption": "" }, "displayorder": 16, "url": "//cdnparap30.paragonrels.com/ParagonImages/Property/P3/MAXEBRDI/40923349/16/0/0/27fc1df79f99a38a8c66af7e7ee059ea/93/cc6b2c7671a87058fe8b17339c0dcc5f/40923349-16.JPG", "caption": "" }, "displayorder": 17, "url": "//cdnparap30.paragonrels.com/ParagonImages/Property/P3/MAXEBRDI/40923349/17/0/0/558636fd57295ecdb8a1e803e8f82814/93/cc6b2c7671a87058fe8b17339c0dcc5f/40923349-17.JPG", "caption": "" }, "displayorder": 18, "url": "//cdnparap30.paragonrels.com/ParagonImages/Property/P3/MAXEBRDI/40923349/18/0/0/c62d434886ab87ea99a6959b0e60048e/93/cc6b2c7671a87058fe8b17339c0dcc5f/40923349-18.JPG", "caption": "" }, "displayorder": 19, "url": "//cdnparap30.paragonrels.com/ParagonImages/Property/P3/MAXEBRDI/40923349/19/0/0/0d61af9b294163adbe47393e729a16e3/93/cc6b2c7671a87058fe8b17339c0dcc5f/40923349-19.JPG", "caption": "" }, "displayorder": 20, "url": "//cdnparap30.paragonrels.com/ParagonImages/Property/P3/MAXEBRDI/40923349/20/0/0/62adcb3ac57589dc25b686b30948fc73/93/cc6b2c7671a87058fe8b17339c0dcc5f/40923349-20.JPG", "caption": "" }, "displayorder": 21, "url": "//cdnparap30.paragonrels.com/ParagonImages/Property/P3/MAXEBRDI/40923349/21/0/0/6ad81230064a37262a4e06838790454a/93/cc6b2c7671a87058fe8b17339c0dcc5f/40923349-21.JPG", "caption": "" }, "displayorder": 22, "url": "//cdnparap30.paragonrels.com/ParagonImages/Property/P3/MAXEBRDI/40923349/22/0/0/89eb3227926b904d7cc89018b34c7cd7/93/cc6b2c7671a87058fe8b17339c0dcc5f/40923349-22.JPG", "caption": "" }, "displayorder": 23, "url": "//cdnparap30.paragonrels.com/ParagonImages/Property/P3/MAXEBRDI/40923349/23/0/0/c2c63d00d48a9a85c6cca14abf4f7100/93/cc6b2c7671a87058fe8b17339c0dcc5f/40923349-23.JPG", "caption": "" }, "displayorder": 24, "url": "//cdnparap30.paragonrels.com/ParagonImages/Property/P3/MAXEBRDI/40923349/24/0/0/d07ac6f06e7e8c037c1ad8c60d5f5825/93/cc6b2c7671a87058fe8b17339c0dcc5f/40923349-24.JPG", "caption": "" }, "displayorder": 25, "url": "//cdnparap30.paragonrels.com/ParagonImages/Property/P3/MAXEBRDI/40923349/25/0/0/e3ef15fbe50331208d4ce371b942a61d/93/cc6b2c7671a87058fe8b17339c0dcc5f/40923349-25.JPG", "caption": "" }, "displayorder": 26, "url": "//cdnparap30.paragonrels.com/ParagonImages/Property/P3/MAXEBRDI/40923349/26/0/0/b902d101a7f14162cdd38d7a6aeb4e92/93/cc6b2c7671a87058fe8b17339c0dcc5f/40923349-26.JPG", "caption": "" }, "displayorder": 27, "url": "//cdnparap30.paragonrels.com/ParagonImages/Property/P3/MAXEBRDI/40923349/27/0/0/a3d2282ca6081bbf2febdd846c2f2ef3/93/cc6b2c7671a87058fe8b17339c0dcc5f/40923349-27.JPG", "caption": "" }, "displayorder": 28, "url": "//cdnparap30.paragonrels.com/ParagonImages/Property/P3/MAXEBRDI/40923349/28/0/0/99c58861c6f86e65553516334ef9d813/93/cc6b2c7671a87058fe8b17339c0dcc5f/40923349-28.JPG", "caption": "" }, "displayorder": 29, "url": "//cdnparap30.paragonrels.com/ParagonImages/Property/P3/MAXEBRDI/40923349/29/0/0/1a6cb8c1f77397e1617880c6281f47c5/93/cc6b2c7671a87058fe8b17339c0dcc5f/40923349-29.JPG", "caption": "" }, "displayorder": 30, "url": "//cdnparap30.paragonrels.com/ParagonImages/Property/P3/MAXEBRDI/40923349/30/0/0/06ed5b15abc4db11bcf644735377510a/93/cc6b2c7671a87058fe8b17339c0dcc5f/40923349-30.JPG", "caption": "" }, "displayorder": 31, "url": "//cdnparap30.paragonrels.com/ParagonImages/Property/P3/MAXEBRDI/40923349/31/0/0/217c2f83850d9f579a3af8ccf3597c0a/93/cc6b2c7671a87058fe8b17339c0dcc5f/40923349-31.JPG", "caption": "" }, "displayorder": 32, "url": "//cdnparap30.paragonrels.com/ParagonImages/Property/P3/MAXEBRDI/40923349/32/0/0/a76a336cf132ae2f87fa753875e4ae79/93/cc6b2c7671a87058fe8b17339c0dcc5f/40923349-32.JPG", "caption": "" }, "displayorder": 33, "url": "//cdnparap30.paragonrels.com/ParagonImages/Property/P3/MAXEBRDI/40923349/33/0/0/afcfabaf9b11675afad906ed706e45de/93/cc6b2c7671a87058fe8b17339c0dcc5f/40923349-33.JPG", "caption": "" }, "displayorder": 34, "url": "//cdnparap30.paragonrels.com/ParagonImages/Property/P3/MAXEBRDI/40923349/34/0/0/c0683cfda3fe58e36e78d738fcc94c8d/93/cc6b2c7671a87058fe8b17339c0dcc5f/40923349-34.JPG", "caption": "" }, "displayorder": 35, "url": "//cdnparap30.paragonrels.com/ParagonImages/Property/P3/MAXEBRDI/40923349/35/0/0/a54f83946a5ba4886507b9f11f28adcb/93/cc6b2c7671a87058fe8b17339c0dcc5f/40923349-35.JPG", "caption": "" }, "displayorder": 36, "url": "//cdnparap30.paragonrels.com/ParagonImages/Property/P3/MAXEBRDI/40923349/36/0/0/5b94fcde44486a080456aabd2135b396/93/cc6b2c7671a87058fe8b17339c0dcc5f/40923349-36.JPG", "caption": "" }, "displayorder": 37, "url": "//cdnparap30.paragonrels.com/ParagonImages/Property/P3/MAXEBRDI/40923349/37/0/0/7142c9e7aa46737aabc9e3d98f492889/93/cc6b2c7671a87058fe8b17339c0dcc5f/40923349-37.JPG", "caption": "" }, "displayorder": 38, "url": "//cdnparap30.paragonrels.com/ParagonImages/Property/P3/MAXEBRDI/40923349/38/0/0/c3bd5882374af8c083e7b75af0b1c67e/93/cc6b2c7671a87058fe8b17339c0dcc5f/40923349-38.JPG", "caption": "" } ], "agent": { "name": "Debbi Snyder", "phone": "925-518-6461", "email": "YourRealtorDebbi@gmail.com" }, "broker": { "name": "Snyder Real Estate Group", "phone": "", "email": "" } }; ]]>
1647 Taylor Blvd
LAFAYETTE, CA 94549

Click here for map
Residential Home
$1,799,499
2,749 Sq Feet
4 Bedrooms
2 Bathrooms
1 Partial Bath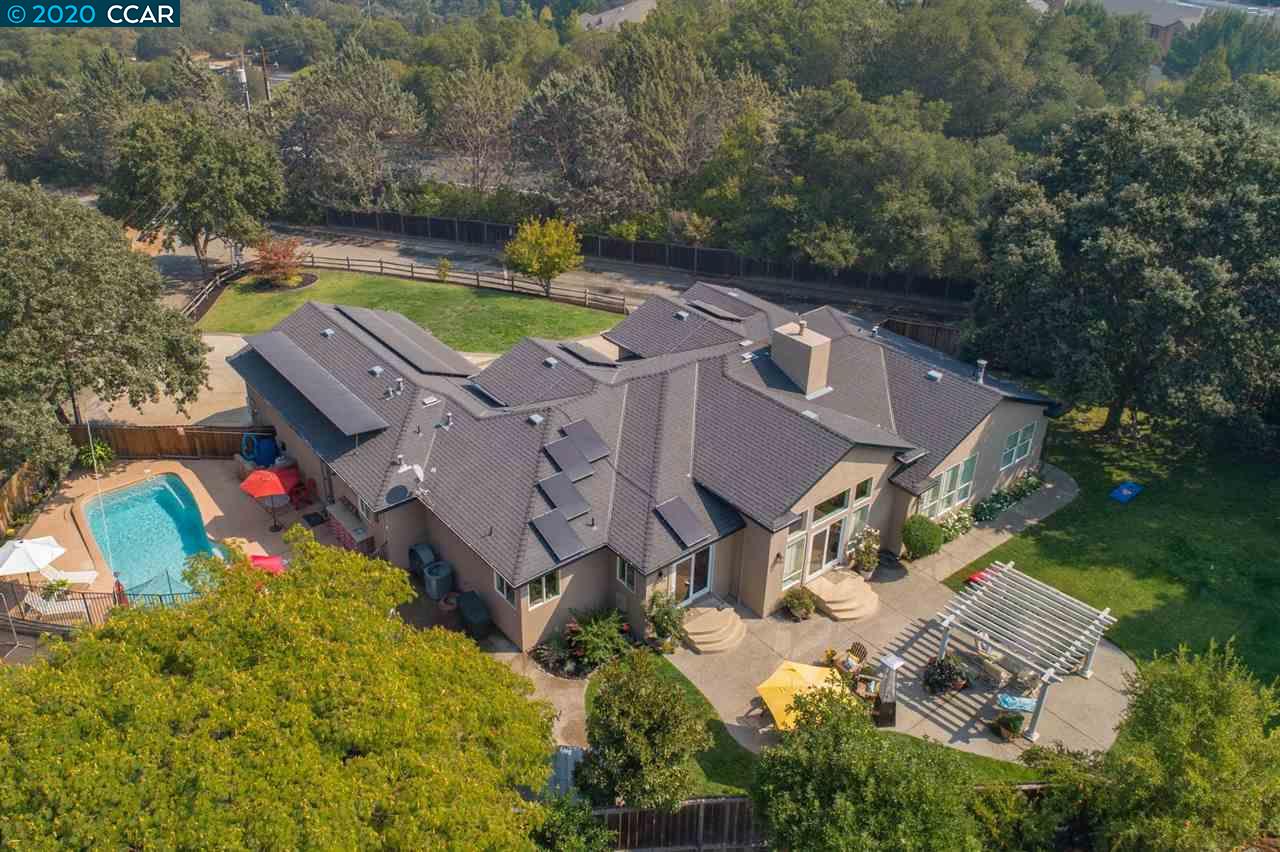 Listed by Debbi Snyder of Snyder Real Estate Group
DRE# 01246344
Details:
Lot Sq Feet:
27,360
Fireplaces:
2
HOA?
No
Bank Owned?
No
Status:
Active
Remarks:
Your private oasis awaits! Surrounded by mature oaks and tucked away on a private lane sits your dream home. Top rated Lafayette schools!! Owned solar panels for energy efficiency! 2002 build with soaring ceilings and highly desirable open concept floor plan sits atop a lush, flat .63 acre private parcel. Oversized kitchen with ample granite countertops beckon your inner chef. Entertainers will love the island cooktop inviting guests to mingle. Cool down in the salt water, low maintenance pool after working up a sweat on the sport court and batting cage. After the fun outside, retreat to the spa-like master bedroom suite-with dual sided gas fireplace, oversized jacuzzi tub and dual shower complete with solid slab granite surround. Three other large bedrooms await the sweet dreams of your family (one is currently being used as a distance learning office). Close to downtown and easy access to freeways. Spread out and enjoy all Lafayette has to offer.
There are currently no open houses for this property. Please contact
Debbi Snyder
to schedule an appointment.