<![CDATA[ var dwellicious_data = { "address": "41348 Whitecrest Ct ", "city": "FREMONT", "state": "CA", "zip": "94539", "zip4": "", "area": "", "subdivision": "", "county": "", "price": "1889800", "beds": "5", "baths": "3", "sqft": "2449", "lotsize": "9348", "yearbuilt": "1959-01-01", "proptype": "Residential", "mlsnum": "40927355", "active": false, "remarks": "Spacious single story home in the desirable Chadbourne neighborhood close to shopping, Lake Elizabeth and 680 freeway! The unique layout of this home offers two entries, large bedrooms and two master suites on opposite sides of the home. The fully remodeled kitchen features quartz counter tops, shaker cabinets, an island with breakfast bar and opens up to the oversized family room perfect for entertaining. Sliders from the kitchen and family room open out onto the large backyard patio. Fresh interior and exterior paint and new dual paned windows throughout.", "photos": [ { "displayorder": 0, "url": "//cdnparap30.paragonrels.com/ParagonImages/Property/P3/MAXEBRDI/40927355/0/0/0/eb5965db191b15d1cada0f51844d5dbe/98/2a828196a55094a473f6d786574a8ca0/40927355.JPG", "caption": "" }, "displayorder": 1, "url": "//cdnparap30.paragonrels.com/ParagonImages/Property/P3/MAXEBRDI/40927355/1/0/0/3d91859dfeb3d6b9d0c95706fc282848/98/2a828196a55094a473f6d786574a8ca0/40927355-1.JPG", "caption": "" }, "displayorder": 2, "url": "//cdnparap30.paragonrels.com/ParagonImages/Property/P3/MAXEBRDI/40927355/2/0/0/4089563fb0a60a1a2caa98ed77a859a0/98/2a828196a55094a473f6d786574a8ca0/40927355-2.JPG", "caption": "" }, "displayorder": 3, "url": "//cdnparap30.paragonrels.com/ParagonImages/Property/P3/MAXEBRDI/40927355/3/0/0/264ccb3e63c34e6ed32a2498cf0d116a/98/2a828196a55094a473f6d786574a8ca0/40927355-3.JPG", "caption": "" }, "displayorder": 4, "url": "//cdnparap30.paragonrels.com/ParagonImages/Property/P3/MAXEBRDI/40927355/4/0/0/84d9ba5378721c3b632c79b8ab2abc2b/98/2a828196a55094a473f6d786574a8ca0/40927355-4.JPG", "caption": "" }, "displayorder": 5, "url": "//cdnparap30.paragonrels.com/ParagonImages/Property/P3/MAXEBRDI/40927355/5/0/0/f3e9294df7137d4a375b9cedccfe2402/98/2a828196a55094a473f6d786574a8ca0/40927355-5.JPG", "caption": "" }, "displayorder": 6, "url": "//cdnparap30.paragonrels.com/ParagonImages/Property/P3/MAXEBRDI/40927355/6/0/0/4c639b9b117f339e9dac65a36d09af5b/98/2a828196a55094a473f6d786574a8ca0/40927355-6.JPG", "caption": "" }, "displayorder": 7, "url": "//cdnparap30.paragonrels.com/ParagonImages/Property/P3/MAXEBRDI/40927355/7/0/0/2d872cd72307df41e66c5d0a3bc03bcd/98/2a828196a55094a473f6d786574a8ca0/40927355-7.JPG", "caption": "" }, "displayorder": 8, "url": "//cdnparap30.paragonrels.com/ParagonImages/Property/P3/MAXEBRDI/40927355/8/0/0/d260252bcef00a77aea05da2830db676/98/2a828196a55094a473f6d786574a8ca0/40927355-8.JPG", "caption": "" }, "displayorder": 9, "url": "//cdnparap30.paragonrels.com/ParagonImages/Property/P3/MAXEBRDI/40927355/9/0/0/ca187490eec088197ee4e9b47a1a2874/98/2a828196a55094a473f6d786574a8ca0/40927355-9.JPG", "caption": "" }, "displayorder": 10, "url": "//cdnparap30.paragonrels.com/ParagonImages/Property/P3/MAXEBRDI/40927355/10/0/0/cffc2db4c2bea66128a07d09817af76f/98/2a828196a55094a473f6d786574a8ca0/40927355-10.JPG", "caption": "" }, "displayorder": 11, "url": "//cdnparap30.paragonrels.com/ParagonImages/Property/P3/MAXEBRDI/40927355/11/0/0/3b45d71cfadad7ff14803efc10b9bb96/98/2a828196a55094a473f6d786574a8ca0/40927355-11.JPG", "caption": "" }, "displayorder": 12, "url": "//cdnparap30.paragonrels.com/ParagonImages/Property/P3/MAXEBRDI/40927355/12/0/0/99e8bc02ddbef6dcb46c05168ddcbf9d/98/2a828196a55094a473f6d786574a8ca0/40927355-12.JPG", "caption": "" }, "displayorder": 13, "url": "//cdnparap30.paragonrels.com/ParagonImages/Property/P3/MAXEBRDI/40927355/13/0/0/ead6bcc737770a5b4bc3b209b376a1b1/98/2a828196a55094a473f6d786574a8ca0/40927355-13.JPG", "caption": "" }, "displayorder": 14, "url": "//cdnparap30.paragonrels.com/ParagonImages/Property/P3/MAXEBRDI/40927355/14/0/0/973e94d70f24a32ed8014deda585afad/98/2a828196a55094a473f6d786574a8ca0/40927355-14.JPG", "caption": "" }, "displayorder": 15, "url": "//cdnparap30.paragonrels.com/ParagonImages/Property/P3/MAXEBRDI/40927355/15/0/0/04d30c33af1a81607be4f785503159b2/98/2a828196a55094a473f6d786574a8ca0/40927355-15.JPG", "caption": "" }, "displayorder": 16, "url": "//cdnparap30.paragonrels.com/ParagonImages/Property/P3/MAXEBRDI/40927355/16/0/0/676bceee791785a00c8a94422e4266ae/98/2a828196a55094a473f6d786574a8ca0/40927355-16.JPG", "caption": "" }, "displayorder": 17, "url": "//cdnparap30.paragonrels.com/ParagonImages/Property/P3/MAXEBRDI/40927355/17/0/0/1ccaee29364a444f89c23daa9d078113/98/2a828196a55094a473f6d786574a8ca0/40927355-17.JPG", "caption": "" }, "displayorder": 18, "url": "//cdnparap30.paragonrels.com/ParagonImages/Property/P3/MAXEBRDI/40927355/18/0/0/fdc18122f547fe305a3cacf545300a63/98/2a828196a55094a473f6d786574a8ca0/40927355-18.JPG", "caption": "" }, "displayorder": 19, "url": "//cdnparap30.paragonrels.com/ParagonImages/Property/P3/MAXEBRDI/40927355/19/0/0/48145941333dd1a964fb22b3bad4fa46/98/2a828196a55094a473f6d786574a8ca0/40927355-19.JPG", "caption": "" }, "displayorder": 20, "url": "//cdnparap30.paragonrels.com/ParagonImages/Property/P3/MAXEBRDI/40927355/20/0/0/407b5721ee28245e3b345e440b513d0a/98/2a828196a55094a473f6d786574a8ca0/40927355-20.JPG", "caption": "" }, "displayorder": 21, "url": "//cdnparap30.paragonrels.com/ParagonImages/Property/P3/MAXEBRDI/40927355/21/0/0/f80a5327cc68ae25cfdecf40aeef5a6f/98/2a828196a55094a473f6d786574a8ca0/40927355-21.JPG", "caption": "" }, "displayorder": 22, "url": "//cdnparap30.paragonrels.com/ParagonImages/Property/P3/MAXEBRDI/40927355/22/0/0/964181ef86254d243b875aae7b5aef99/98/2a828196a55094a473f6d786574a8ca0/40927355-22.JPG", "caption": "" }, "displayorder": 23, "url": "//cdnparap30.paragonrels.com/ParagonImages/Property/P3/MAXEBRDI/40927355/23/0/0/ba8e9fe724a76ccac9419668a9e6a5ce/98/2a828196a55094a473f6d786574a8ca0/40927355-23.JPG", "caption": "" }, "displayorder": 24, "url": "//cdnparap30.paragonrels.com/ParagonImages/Property/P3/MAXEBRDI/40927355/24/0/0/4fc1d182d2effae4ba46e4aac908b2dd/98/2a828196a55094a473f6d786574a8ca0/40927355-24.JPG", "caption": "" }, "displayorder": 25, "url": "//cdnparap30.paragonrels.com/ParagonImages/Property/P3/MAXEBRDI/40927355/25/0/0/8a0bf99c373501563b0342754d0049a1/98/2a828196a55094a473f6d786574a8ca0/40927355-25.JPG", "caption": "" }, "displayorder": 26, "url": "//cdnparap30.paragonrels.com/ParagonImages/Property/P3/MAXEBRDI/40927355/26/0/0/a5510cddabe8a09d0feeb0533ea16ded/98/2a828196a55094a473f6d786574a8ca0/40927355-26.JPG", "caption": "" }, "displayorder": 27, "url": "//cdnparap30.paragonrels.com/ParagonImages/Property/P3/MAXEBRDI/40927355/27/0/0/a466124b7464eedef6912e6db275e31f/98/2a828196a55094a473f6d786574a8ca0/40927355-27.JPG", "caption": "" }, "displayorder": 28, "url": "//cdnparap30.paragonrels.com/ParagonImages/Property/P3/MAXEBRDI/40927355/28/0/0/934c3e79730fdaeb4c3dcd5eb80252d5/98/2a828196a55094a473f6d786574a8ca0/40927355-28.JPG", "caption": "" }, "displayorder": 29, "url": "//cdnparap30.paragonrels.com/ParagonImages/Property/P3/MAXEBRDI/40927355/29/0/0/d788c1f6ee247c3d315c81ec124b9417/98/2a828196a55094a473f6d786574a8ca0/40927355-29.JPG", "caption": "" }, "displayorder": 30, "url": "//cdnparap30.paragonrels.com/ParagonImages/Property/P3/MAXEBRDI/40927355/30/0/0/f75e664b614dae0bd788a54c7f8739e2/98/2a828196a55094a473f6d786574a8ca0/40927355-30.JPG", "caption": "" }, "displayorder": 31, "url": "//cdnparap30.paragonrels.com/ParagonImages/Property/P3/MAXEBRDI/40927355/31/0/0/becfe107473ae957534d6a32411ba023/98/2a828196a55094a473f6d786574a8ca0/40927355-31.JPG", "caption": "" }, "displayorder": 32, "url": "//cdnparap30.paragonrels.com/ParagonImages/Property/P3/MAXEBRDI/40927355/32/0/0/47b407395fd50fa152f5ff3ce35b56ba/98/2a828196a55094a473f6d786574a8ca0/40927355-32.JPG", "caption": "" }, "displayorder": 33, "url": "//cdnparap30.paragonrels.com/ParagonImages/Property/P3/MAXEBRDI/40927355/33/0/0/9fc25c784f8ac7a597f81ab66e08d999/98/2a828196a55094a473f6d786574a8ca0/40927355-33.JPG", "caption": "" }, "displayorder": 34, "url": "//cdnparap30.paragonrels.com/ParagonImages/Property/P3/MAXEBRDI/40927355/34/0/0/6067083fc6e247ea3985ed47021282c4/98/2a828196a55094a473f6d786574a8ca0/40927355-34.JPG", "caption": "" }, "displayorder": 35, "url": "//cdnparap30.paragonrels.com/ParagonImages/Property/P3/MAXEBRDI/40927355/35/0/0/ce0c20e69c9668c04f2e42aa9f49afa8/98/2a828196a55094a473f6d786574a8ca0/40927355-35.JPG", "caption": "" }, "displayorder": 36, "url": "//cdnparap30.paragonrels.com/ParagonImages/Property/P3/MAXEBRDI/40927355/36/0/0/01ce9d32dafccf95c23eeb15bdb96108/98/2a828196a55094a473f6d786574a8ca0/40927355-36.JPG", "caption": "" }, "displayorder": 37, "url": "//cdnparap30.paragonrels.com/ParagonImages/Property/P3/MAXEBRDI/40927355/37/0/0/5842ed4b799546d71823510515865509/98/2a828196a55094a473f6d786574a8ca0/40927355-37.JPG", "caption": "" }, "displayorder": 38, "url": "//cdnparap30.paragonrels.com/ParagonImages/Property/P3/MAXEBRDI/40927355/38/0/0/4b99b990653ed69962eaf2b51a768a2d/98/2a828196a55094a473f6d786574a8ca0/40927355-38.JPG", "caption": "" }, "displayorder": 39, "url": "//cdnparap30.paragonrels.com/ParagonImages/Property/P3/MAXEBRDI/40927355/39/0/0/24c8ad02490c7a1967033bbccfe91b10/98/2a828196a55094a473f6d786574a8ca0/40927355-39.JPG", "caption": "" } ], "agent": { "name": "Kim Ott", "phone": "510-220-0703", "email": "kim.ott@compass.com" }, "broker": { "name": "Compass", "phone": "", "email": "" } }; ]]>
41348 Whitecrest Ct
FREMONT, CA 94539

Click here for map
Residential Home
$1,889,800
2,449 Sq Feet
5 Bedrooms
3 Bathrooms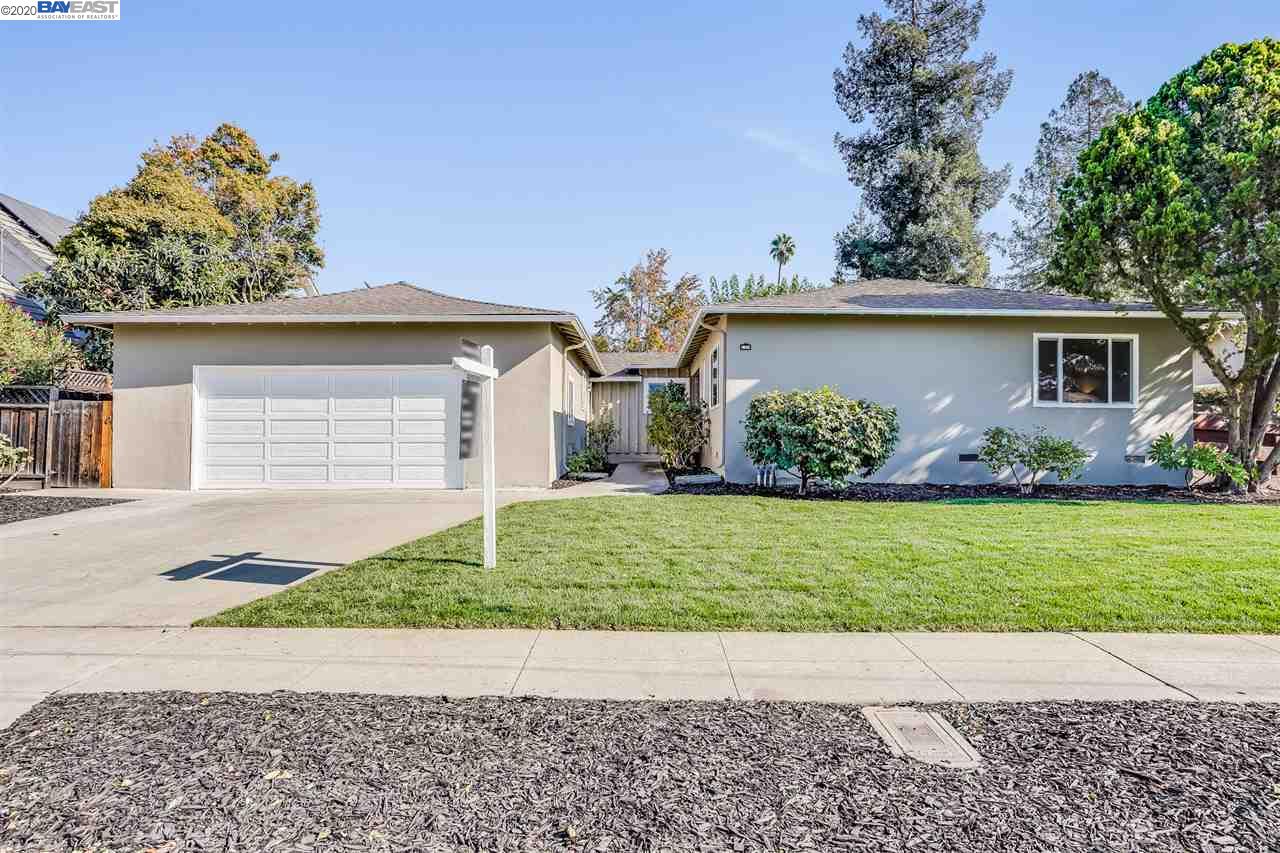 Listed by Kim Ott of Compass
DRE# 01249663
Details:
Lot Sq Feet:
9,348
Fireplaces:
1
HOA?
No
Bank Owned?
No
Status:
Pending
Remarks:
Spacious single story home in the desirable Chadbourne neighborhood close to shopping, Lake Elizabeth and 680 freeway! The unique layout of this home offers two entries, large bedrooms and two master suites on opposite sides of the home. The fully remodeled kitchen features quartz counter tops, shaker cabinets, an island with breakfast bar and opens up to the oversized family room perfect for entertaining. Sliders from the kitchen and family room open out onto the large backyard patio. Fresh interior and exterior paint and new dual paned windows throughout.
There are currently no open houses for this property. Please contact
Kim Ott
to schedule an appointment.