<![CDATA[ var dwellicious_data = { "address": "802 Salt Lake Drive ", "city": "SAN JOSE", "state": "CA", "zip": "95133", "zip4": "", "area": "", "subdivision": "", "county": "", "price": "1499888", "beds": "4", "baths": "3", "sqft": "2725", "lotsize": "6791", "yearbuilt": "1985-01-01", "proptype": "Residential", "mlsnum": "ML81824473", "active": false, "remarks": "WOW!CAPE CODE STYLE LUXURY HOME AT ITS BEST*3 CAR GARAGE WITH HUGE SIDE YARD FOR RV PARKING*1 BEDROOM AND FULL BATH DOWN STAIRS*HANDICAPE ACCESSIBLE*ALL BATHROOMS HAVE WINDOWS*UPDATED WITH GORMET KITCHENCUSTOM*CABINETS*GRANITE COUNTERS*GE PROFILE APPLIANCES*BEAUTIFUL OAK FLOOR THROUGH OUT THE GROUND LEVEL*PLANTATION SHUTTERS BRIGHT UP THE ROOMS*MASTER BEDROOM WITH CUSTOM CABINETS*MARBLES AND NUTRAL STONES*WET BAR*LARGE BONUS ROOM PERFECT FOR HOME OFFICE*TWO GAS FIREPLACE WARMS UP THE WINTER NIGHT*LARGE BACK YARD EASY TO MAINTAIN*REDWOOD DECKS*WELL CARED GARDEN WITH FOUNTAIN*UPDATE INCLUDES: KITCHEN, BATHROOMS, HARDWOOD FLOOR, LANDSCAPING,FENCE AND MUCH MORE*SURVILENCE CAMERA AND HOME SECURITY THROUGH OUT*", "photos": [ { "displayorder": 0, "url": "https://mlslmedia.azureedge.net/property/MLSL/81824473/ad162ea256274546992198b9d66525f7/2/1", "caption": "" }, "displayorder": 1, "url": "https://mlslmedia.azureedge.net/property/MLSL/81824473/ad162ea256274546992198b9d66525f7/2/2", "caption": "" }, "displayorder": 2, "url": "https://mlslmedia.azureedge.net/property/MLSL/81824473/ad162ea256274546992198b9d66525f7/2/3", "caption": "" }, "displayorder": 3, "url": "https://mlslmedia.azureedge.net/property/MLSL/81824473/ad162ea256274546992198b9d66525f7/2/4", "caption": "" }, "displayorder": 4, "url": "https://mlslmedia.azureedge.net/property/MLSL/81824473/ad162ea256274546992198b9d66525f7/2/5", "caption": "" }, "displayorder": 5, "url": "https://mlslmedia.azureedge.net/property/MLSL/81824473/ad162ea256274546992198b9d66525f7/2/6", "caption": "" }, "displayorder": 6, "url": "https://mlslmedia.azureedge.net/property/MLSL/81824473/ad162ea256274546992198b9d66525f7/2/7", "caption": "" }, "displayorder": 7, "url": "https://mlslmedia.azureedge.net/property/MLSL/81824473/ad162ea256274546992198b9d66525f7/2/8", "caption": "" }, "displayorder": 8, "url": "https://mlslmedia.azureedge.net/property/MLSL/81824473/ad162ea256274546992198b9d66525f7/2/9", "caption": "" }, "displayorder": 9, "url": "https://mlslmedia.azureedge.net/property/MLSL/81824473/ad162ea256274546992198b9d66525f7/2/10", "caption": "" }, "displayorder": 10, "url": "https://mlslmedia.azureedge.net/property/MLSL/81824473/ad162ea256274546992198b9d66525f7/2/11", "caption": "" }, "displayorder": 11, "url": "https://mlslmedia.azureedge.net/property/MLSL/81824473/ad162ea256274546992198b9d66525f7/2/12", "caption": "" }, "displayorder": 12, "url": "https://mlslmedia.azureedge.net/property/MLSL/81824473/ad162ea256274546992198b9d66525f7/2/13", "caption": "" }, "displayorder": 13, "url": "https://mlslmedia.azureedge.net/property/MLSL/81824473/ad162ea256274546992198b9d66525f7/2/14", "caption": "" }, "displayorder": 14, "url": "https://mlslmedia.azureedge.net/property/MLSL/81824473/ad162ea256274546992198b9d66525f7/2/15", "caption": "" }, "displayorder": 15, "url": "https://mlslmedia.azureedge.net/property/MLSL/81824473/ad162ea256274546992198b9d66525f7/2/16", "caption": "" }, "displayorder": 16, "url": "https://mlslmedia.azureedge.net/property/MLSL/81824473/ad162ea256274546992198b9d66525f7/2/17", "caption": "" }, "displayorder": 17, "url": "https://mlslmedia.azureedge.net/property/MLSL/81824473/ad162ea256274546992198b9d66525f7/2/18", "caption": "" }, "displayorder": 18, "url": "https://mlslmedia.azureedge.net/property/MLSL/81824473/ad162ea256274546992198b9d66525f7/2/19", "caption": "" }, "displayorder": 19, "url": "https://mlslmedia.azureedge.net/property/MLSL/81824473/ad162ea256274546992198b9d66525f7/2/20", "caption": "" }, "displayorder": 20, "url": "https://mlslmedia.azureedge.net/property/MLSL/81824473/ad162ea256274546992198b9d66525f7/2/21", "caption": "" }, "displayorder": 21, "url": "https://mlslmedia.azureedge.net/property/MLSL/81824473/ad162ea256274546992198b9d66525f7/2/22", "caption": "" }, "displayorder": 22, "url": "https://mlslmedia.azureedge.net/property/MLSL/81824473/ad162ea256274546992198b9d66525f7/2/23", "caption": "" }, "displayorder": 23, "url": "https://mlslmedia.azureedge.net/property/MLSL/81824473/ad162ea256274546992198b9d66525f7/2/24", "caption": "" }, "displayorder": 24, "url": "https://mlslmedia.azureedge.net/property/MLSL/81824473/ad162ea256274546992198b9d66525f7/2/25", "caption": "" }, "displayorder": 25, "url": "https://mlslmedia.azureedge.net/property/MLSL/81824473/ad162ea256274546992198b9d66525f7/2/26", "caption": "" }, "displayorder": 26, "url": "https://mlslmedia.azureedge.net/property/MLSL/81824473/ad162ea256274546992198b9d66525f7/2/27", "caption": "" }, "displayorder": 27, "url": "https://mlslmedia.azureedge.net/property/MLSL/81824473/ad162ea256274546992198b9d66525f7/2/28", "caption": "" }, "displayorder": 28, "url": "https://mlslmedia.azureedge.net/property/MLSL/81824473/ad162ea256274546992198b9d66525f7/2/29", "caption": "" }, "displayorder": 29, "url": "https://mlslmedia.azureedge.net/property/MLSL/81824473/ad162ea256274546992198b9d66525f7/2/30", "caption": "" }, "displayorder": 30, "url": "https://mlslmedia.azureedge.net/property/MLSL/81824473/ad162ea256274546992198b9d66525f7/2/31", "caption": "" }, "displayorder": 31, "url": "https://mlslmedia.azureedge.net/property/MLSL/81824473/ad162ea256274546992198b9d66525f7/2/32", "caption": "" }, "displayorder": 32, "url": "https://mlslmedia.azureedge.net/property/MLSL/81824473/ad162ea256274546992198b9d66525f7/2/33", "caption": "" }, "displayorder": 33, "url": "https://mlslmedia.azureedge.net/property/MLSL/81824473/ad162ea256274546992198b9d66525f7/2/34", "caption": "" }, "displayorder": 34, "url": "https://mlslmedia.azureedge.net/property/MLSL/81824473/ad162ea256274546992198b9d66525f7/2/35", "caption": "" }, "displayorder": 35, "url": "https://mlslmedia.azureedge.net/property/MLSL/81824473/ad162ea256274546992198b9d66525f7/2/36", "caption": "" }, "displayorder": 36, "url": "https://mlslmedia.azureedge.net/property/MLSL/81824473/ad162ea256274546992198b9d66525f7/2/37", "caption": "" }, "displayorder": 37, "url": "https://mlslmedia.azureedge.net/property/MLSL/81824473/ad162ea256274546992198b9d66525f7/2/38", "caption": "" }, "displayorder": 38, "url": "https://mlslmedia.azureedge.net/property/MLSL/81824473/ad162ea256274546992198b9d66525f7/2/39", "caption": "" }, "displayorder": 39, "url": "https://mlslmedia.azureedge.net/property/MLSL/81824473/ad162ea256274546992198b9d66525f7/2/40", "caption": "" } ], "agent": { "name": "Sean Yang", "phone": "408-457-9903", "email": "powerfulagent@gmail.com" }, "broker": { "name": "Powerful Agents Real Estate Services", "phone": "", "email": "" } }; ]]>
802 Salt Lake Drive
SAN JOSE, CA 95133

Click here for map
Residential Home
$1,499,888
2,725 Sq Feet
4 Bedrooms
3 Bathrooms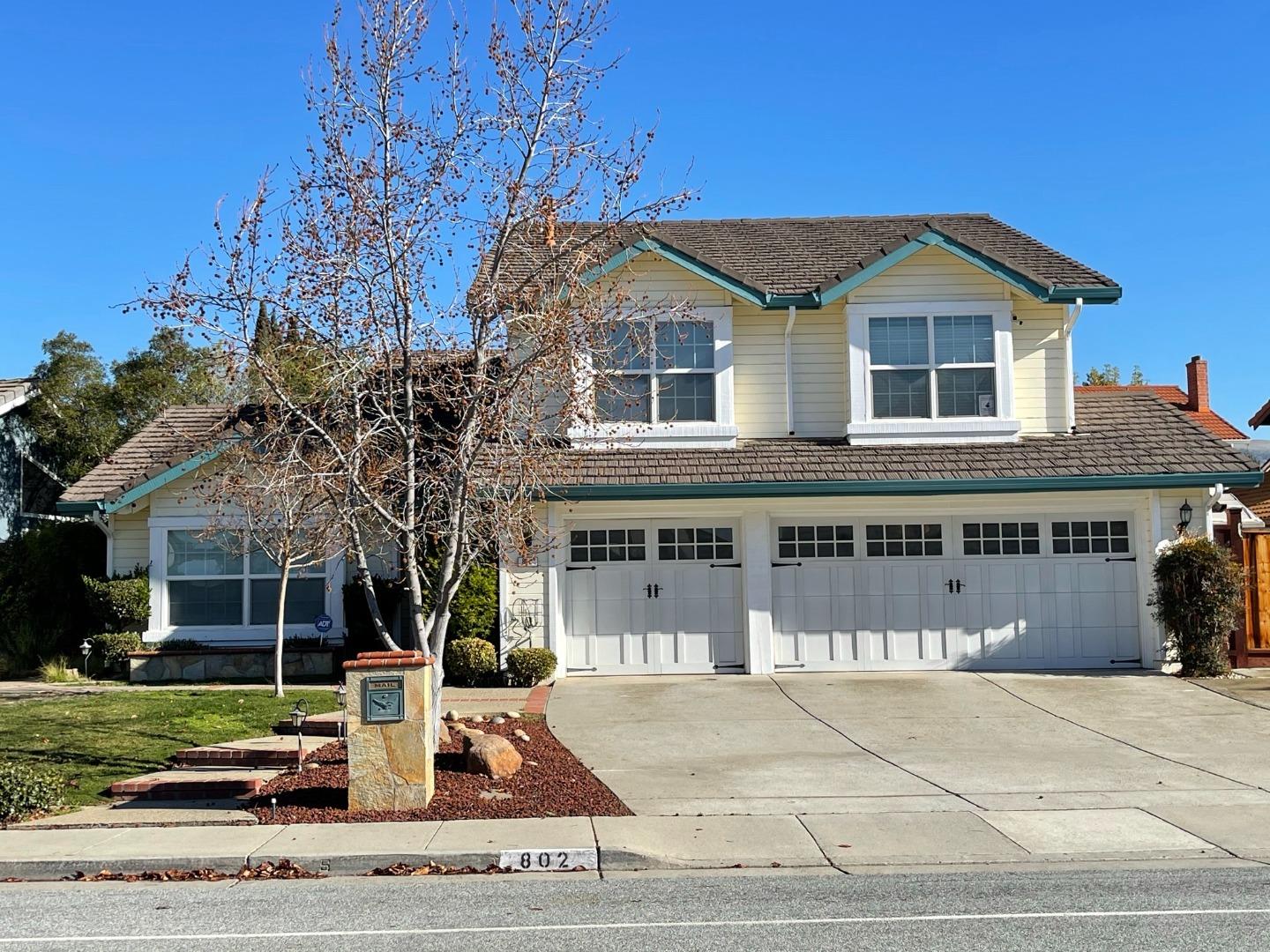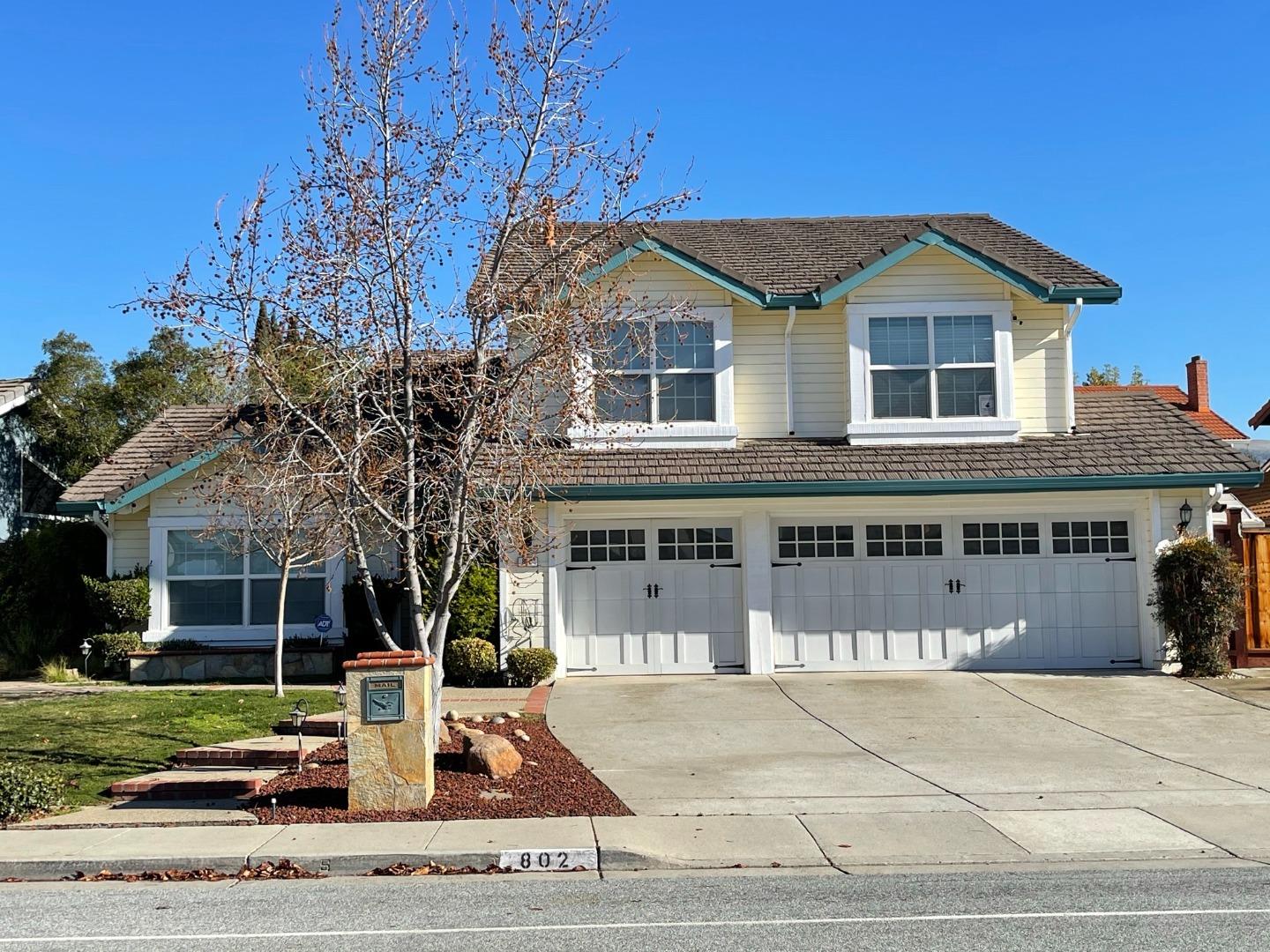 Listed by Sean Yang of Powerful Agents Real Estate Services
DRE# 01194230
Details:
Lot Sq Feet:
6,791
Fireplaces:
2
HOA?
No
Bank Owned?
No
Status:
Pending
Remarks:
WOW!CAPE CODE STYLE LUXURY HOME AT ITS BEST*3 CAR GARAGE WITH HUGE SIDE YARD FOR RV PARKING*1 BEDROOM AND FULL BATH DOWN STAIRS*HANDICAPE ACCESSIBLE*ALL BATHROOMS HAVE WINDOWS*UPDATED WITH GORMET KITCHENCUSTOM*CABINETS*GRANITE COUNTERS*GE PROFILE APPLIANCES*BEAUTIFUL OAK FLOOR THROUGH OUT THE GROUND LEVEL*PLANTATION SHUTTERS BRIGHT UP THE ROOMS*MASTER BEDROOM WITH CUSTOM CABINETS*MARBLES AND NUTRAL STONES*WET BAR*LARGE BONUS ROOM PERFECT FOR HOME OFFICE*TWO GAS FIREPLACE WARMS UP THE WINTER NIGHT*LARGE BACK YARD EASY TO MAINTAIN*REDWOOD DECKS*WELL CARED GARDEN WITH FOUNTAIN*UPDATE INCLUDES: KITCHEN, BATHROOMS, HARDWOOD FLOOR, LANDSCAPING,FENCE AND MUCH MORE*SURVILENCE CAMERA AND HOME SECURITY THROUGH OUT*
There are currently no open houses for this property. Please contact
Sean Yang
to schedule an appointment.