<![CDATA[ var dwellicious_data = { "address": "550 Bernier Circle ", "city": "GALT", "state": "CA", "zip": "95632 3133", "zip4": "", "area": "", "subdivision": "", "county": "", "price": "499900", "beds": "3", "baths": "2", "sqft": "1505", "lotsize": "6508", "yearbuilt": "1993-01-01", "proptype": "Residential", "mlsnum": "ME221112191", "active": false, "remarks": "Opportunity knocks to be the lucky new owner of this beautifully remodeled and well appointed home! This single story stunner is move-in ready. New paint, new laminate flooring & carpet, new light fixtures, new kitchen and bathrooms...the list goes on and on! The open plan layout is light, bright and airy. The kitchen is the heart of the home and this one does not disappoint, featuring stainless steel appliances and sink, quartz countertops, and white cabinetry. Both bathrooms have been tastefully remodeled and updated. If you are looking for a well appointed home with new amenities and updates in an excellent location, you have found it!", "photos": [ { "displayorder": 0, "url": "https://mediarem.metrolist.net/metrolist/listingpics/bigphoto/2021/09/03/4eb717ca-c7fa-4cc7-979a-1d7dbac8ffc5.jpg", "caption": "" }, "displayorder": 1, "url": "https://mediarem.metrolist.net/metrolist/listingpics/bigphoto/2021/09/03/855b8092-d33f-40e7-805b-7a4515c4f749.jpg", "caption": "" }, "displayorder": 2, "url": "https://mediarem.metrolist.net/metrolist/listingpics/bigphoto/2021/09/03/ae98d982-4280-4158-bdf0-d1c6d98a3b56.jpg", "caption": "" }, "displayorder": 3, "url": "https://mediarem.metrolist.net/metrolist/listingpics/bigphoto/2021/09/03/cf9843d6-10f2-48b0-bfaa-d540015569f0.jpg", "caption": "" }, "displayorder": 4, "url": "https://mediarem.metrolist.net/metrolist/listingpics/bigphoto/2021/09/03/2123ae2a-cb26-41d7-bd41-746603e71900.jpg", "caption": "" }, "displayorder": 5, "url": "https://mediarem.metrolist.net/metrolist/listingpics/bigphoto/2021/09/03/d6c369a6-7820-406d-bcf2-da089843d5ba.jpg", "caption": "" }, "displayorder": 6, "url": "https://mediarem.metrolist.net/metrolist/listingpics/bigphoto/2021/09/03/dc404ae8-14fa-4d36-98f1-5d1c3b24c177.jpg", "caption": "" }, "displayorder": 7, "url": "https://mediarem.metrolist.net/metrolist/listingpics/bigphoto/2021/09/03/c0f23732-b942-4c4a-9139-8f143eaca010.jpg", "caption": "" }, "displayorder": 8, "url": "https://mediarem.metrolist.net/metrolist/listingpics/bigphoto/2021/09/03/e39025ab-beca-42e9-a948-5b86cf7c92d2.jpg", "caption": "" }, "displayorder": 9, "url": "https://mediarem.metrolist.net/metrolist/listingpics/bigphoto/2021/09/03/ad62e14f-c5b6-443d-8679-deb628b5e4f3.jpg", "caption": "" }, "displayorder": 10, "url": "https://mediarem.metrolist.net/metrolist/listingpics/bigphoto/2021/09/03/34ef58af-b417-490c-91ca-f067b037bd00.jpg", "caption": "" }, "displayorder": 11, "url": "https://mediarem.metrolist.net/metrolist/listingpics/bigphoto/2021/09/03/31a3559d-d457-4524-8c35-17f7f68e8312.jpg", "caption": "" }, "displayorder": 12, "url": "https://mediarem.metrolist.net/metrolist/listingpics/bigphoto/2021/09/03/c5501a5a-e539-4436-aa18-4fc03c6987fa.jpg", "caption": "" }, "displayorder": 13, "url": "https://mediarem.metrolist.net/metrolist/listingpics/bigphoto/2021/09/03/ecc6c6b3-1e96-4914-acc5-6bbda2a22881.jpg", "caption": "" }, "displayorder": 14, "url": "https://mediarem.metrolist.net/metrolist/listingpics/bigphoto/2021/09/03/d9c7b214-0a3d-45f4-bdc5-067e1782f8b1.jpg", "caption": "" }, "displayorder": 15, "url": "https://mediarem.metrolist.net/metrolist/listingpics/bigphoto/2021/09/03/97b66ce3-dfc9-4e80-ac05-910e8f938f16.jpg", "caption": "" }, "displayorder": 16, "url": "https://mediarem.metrolist.net/metrolist/listingpics/bigphoto/2021/09/03/e05951ef-c4c9-41fd-96f6-6c8d49ba19a4.jpg", "caption": "" }, "displayorder": 17, "url": "https://mediarem.metrolist.net/metrolist/listingpics/bigphoto/2021/09/03/da8f563a-0a8c-42ea-9388-2d6d1ca7f71d.jpg", "caption": "" }, "displayorder": 18, "url": "https://mediarem.metrolist.net/metrolist/listingpics/bigphoto/2021/09/03/0ade4b85-1d0c-4c1c-a7da-3b4a0b084126.jpg", "caption": "" }, "displayorder": 19, "url": "https://mediarem.metrolist.net/metrolist/listingpics/bigphoto/2021/09/03/34c28700-30ed-434c-83fd-1844b727d01f.jpg", "caption": "" }, "displayorder": 20, "url": "https://mediarem.metrolist.net/metrolist/listingpics/bigphoto/2021/09/03/eb606dd5-c0a7-4849-a006-86907b5f9563.jpg", "caption": "" }, "displayorder": 21, "url": "https://mediarem.metrolist.net/metrolist/listingpics/bigphoto/2021/09/03/682fff00-1184-499d-9ee4-c02ae3d59e33.jpg", "caption": "" }, "displayorder": 22, "url": "https://mediarem.metrolist.net/metrolist/listingpics/bigphoto/2021/09/03/715268a3-d397-4977-8fbc-4f967af6c5e3.jpg", "caption": "" }, "displayorder": 23, "url": "https://mediarem.metrolist.net/metrolist/listingpics/bigphoto/2021/09/03/e040616f-8170-42d8-9d6b-19c428705c82.jpg", "caption": "" }, "displayorder": 24, "url": "https://mediarem.metrolist.net/metrolist/listingpics/bigphoto/2021/09/03/2c507f84-9064-4561-b20c-05c0b1282f74.jpg", "caption": "" }, "displayorder": 25, "url": "https://mediarem.metrolist.net/metrolist/listingpics/bigphoto/2021/09/03/8f65d473-5b2b-4995-8819-b866d3db3e09.jpg", "caption": "" }, "displayorder": 26, "url": "https://mediarem.metrolist.net/metrolist/listingpics/bigphoto/2021/09/03/958b7bda-6002-4baf-8bc8-35b4879ab4e3.jpg", "caption": "" }, "displayorder": 27, "url": "https://mediarem.metrolist.net/metrolist/listingpics/bigphoto/2021/09/03/0e7b302d-a473-45cc-a276-8e87f48e4247.jpg", "caption": "" }, "displayorder": 28, "url": "https://mediarem.metrolist.net/metrolist/listingpics/bigphoto/2021/09/03/035ac139-c3ab-4e41-bc98-63e15cb9db4a.jpg", "caption": "" }, "displayorder": 29, "url": "https://mediarem.metrolist.net/metrolist/listingpics/bigphoto/2021/09/03/ad83e41f-feb2-4961-8b95-0ee47d6a4033.jpg", "caption": "" }, "displayorder": 30, "url": "https://mediarem.metrolist.net/metrolist/listingpics/bigphoto/2021/09/03/5d0906cc-aab7-496a-b0d2-87c061a5a9b7.jpg", "caption": "" }, "displayorder": 31, "url": "https://mediarem.metrolist.net/metrolist/listingpics/bigphoto/2021/09/03/e0cf2964-c8a8-4f67-9c81-6b6b3884f4ac.jpg", "caption": "" }, "displayorder": 32, "url": "https://mediarem.metrolist.net/metrolist/listingpics/bigphoto/2021/09/03/bd0fd0c9-861d-42c1-9019-a494abd040f2.jpg", "caption": "" }, "displayorder": 33, "url": "https://mediarem.metrolist.net/metrolist/listingpics/bigphoto/2021/09/03/00b91145-4f2d-4ef6-8938-6216c07648ab.jpg", "caption": "" }, "displayorder": 34, "url": "https://mediarem.metrolist.net/metrolist/listingpics/bigphoto/2021/09/03/ec143495-512e-4e79-bb4c-2de9a14f5fb5.jpg", "caption": "" }, "displayorder": 35, "url": "https://mediarem.metrolist.net/metrolist/listingpics/bigphoto/2021/09/03/23667035-d377-4686-919a-7cbfae79931c.jpg", "caption": "" } ], "agent": { "name": "Sarah Bergen", "phone": "209-607-1759", "email": "sarah.bergen@redfin.com" }, "broker": { "name": "Redfin Corporation", "phone": "", "email": "" } }; ]]>
550 Bernier Circle
GALT, CA 95632 3133

Click here for map
Residential Home
$499,900
1,505 Sq Feet
3 Bedrooms
2 Bathrooms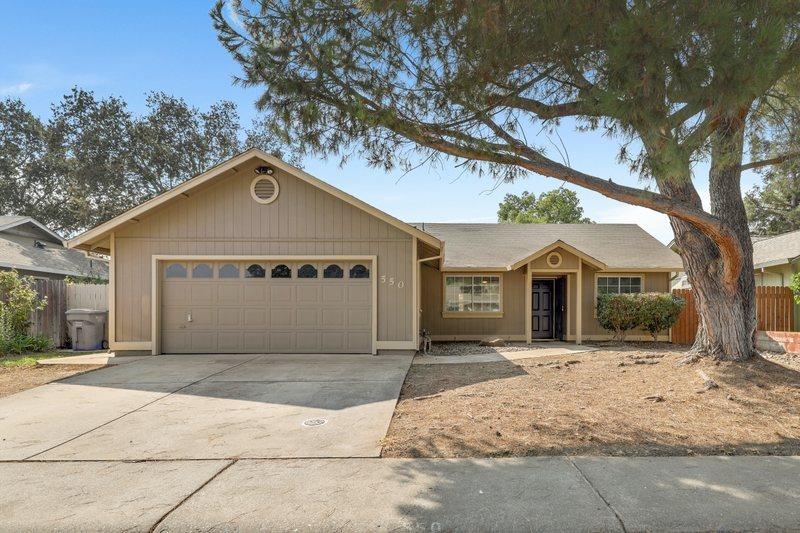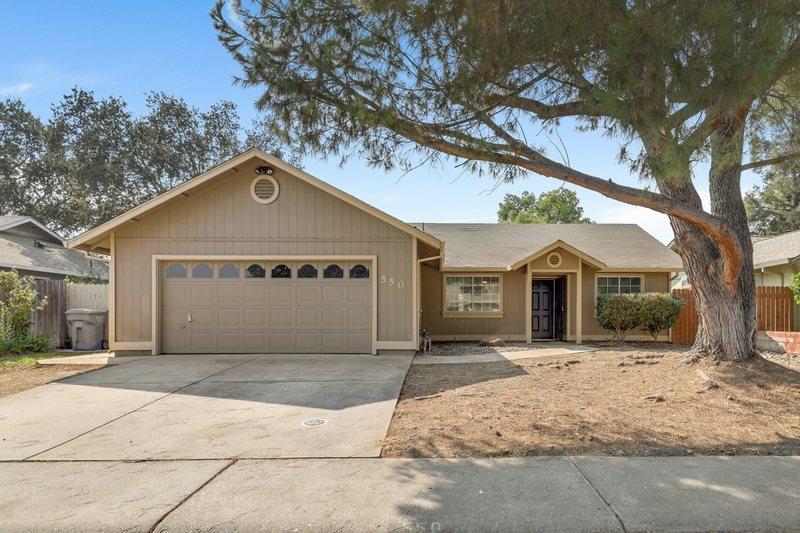 Details:
Lot Sq Feet:
6,508
Fireplaces:
1
HOA?
No
Bank Owned?
No
Status:
Sold
Remarks:
Opportunity knocks to be the lucky new owner of this beautifully remodeled and well appointed home! This single story stunner is move-in ready. New paint, new laminate flooring & carpet, new light fixtures, new kitchen and bathrooms...the list goes on and on! The open plan layout is light, bright and airy. The kitchen is the heart of the home and this one does not disappoint, featuring stainless steel appliances and sink, quartz countertops, and white cabinetry. Both bathrooms have been tastefully remodeled and updated. If you are looking for a well appointed home with new amenities and updates in an excellent location, you have found it!
There are currently no open houses for this property. Please contact
Sarah Bergen
to schedule an appointment.