<![CDATA[ var dwellicious_data = { "address": "564 Dwight Place ", "city": "BERKELEY", "state": "CA", "zip": "94704", "zip4": "", "area": "", "subdivision": "", "county": "", "price": "1395000", "beds": "2", "baths": "3", "sqft": "2036", "lotsize": "12310", "yearbuilt": "1955-01-01", "proptype": "Residential", "mlsnum": "40971580", "active": false, "remarks": "Beautiful combination of mid century architecture and panoramic views of the bay, SF, & GG, this sophisticated home is truly a retreat. Floor-to-ceiling windows invite the glorious outdoors in. Redwood interior. Updated kitchen w/quartz countertops. Two en-suite bedrooms. Spacious lower level room with wet bar and bath. Separate study w/built-ins is ideal as a zoom room. Tucked away in the hills above the UC Stadium yet only minutes to the campus, downtown Berkeley, Rockridge, and transportation. Price includes the adjacent lot, 5865 sq. ft. Berkeley mailing/Oakland taxes.", "photos": [ { "displayorder": 0, "url": "//cdnparap30.paragonrels.com/ParagonImages/Property/P3/MAXEBRDI/40971580/0/0/0/a61b15edba3a1c62d5ce26dc1a97c5cd/104/c4befa459bfcb4ef178c8a8c312c71e7/40971580.JPG", "caption": "" }, "displayorder": 1, "url": "//cdnparap30.paragonrels.com/ParagonImages/Property/P3/MAXEBRDI/40971580/1/0/0/b67e129f43b532cc2d3fe94821745c43/104/c4befa459bfcb4ef178c8a8c312c71e7/40971580-1.JPG", "caption": "" }, "displayorder": 2, "url": "//cdnparap30.paragonrels.com/ParagonImages/Property/P3/MAXEBRDI/40971580/2/0/0/75d61e3ec62da3a83f7549a0407c1a6f/104/c4befa459bfcb4ef178c8a8c312c71e7/40971580-2.JPG", "caption": "" }, "displayorder": 3, "url": "//cdnparap30.paragonrels.com/ParagonImages/Property/P3/MAXEBRDI/40971580/3/0/0/403557436cbcc0edbf731f89539fab9a/104/c4befa459bfcb4ef178c8a8c312c71e7/40971580-3.JPG", "caption": "" }, "displayorder": 4, "url": "//cdnparap30.paragonrels.com/ParagonImages/Property/P3/MAXEBRDI/40971580/4/0/0/3019dfb3c49f0ba2939a8a8095f4cd47/104/c4befa459bfcb4ef178c8a8c312c71e7/40971580-4.JPG", "caption": "" }, "displayorder": 5, "url": "//cdnparap30.paragonrels.com/ParagonImages/Property/P3/MAXEBRDI/40971580/5/0/0/2aae54c332306215d2e7c938b0fe0390/104/c4befa459bfcb4ef178c8a8c312c71e7/40971580-5.JPG", "caption": "" }, "displayorder": 6, "url": "//cdnparap30.paragonrels.com/ParagonImages/Property/P3/MAXEBRDI/40971580/6/0/0/41ca2837b5c2e0330de4a040d314519e/104/c4befa459bfcb4ef178c8a8c312c71e7/40971580-6.JPG", "caption": "" }, "displayorder": 7, "url": "//cdnparap30.paragonrels.com/ParagonImages/Property/P3/MAXEBRDI/40971580/7/0/0/b5d99b2b26d0926bf46f24a570df22a9/104/c4befa459bfcb4ef178c8a8c312c71e7/40971580-7.JPG", "caption": "" }, "displayorder": 8, "url": "//cdnparap30.paragonrels.com/ParagonImages/Property/P3/MAXEBRDI/40971580/8/0/0/f33c22cf15559a89c2fa95f4f42478ab/104/c4befa459bfcb4ef178c8a8c312c71e7/40971580-8.JPG", "caption": "" }, "displayorder": 9, "url": "//cdnparap30.paragonrels.com/ParagonImages/Property/P3/MAXEBRDI/40971580/9/0/0/6b30f2dcff39ac897967d569803c4ce5/104/c4befa459bfcb4ef178c8a8c312c71e7/40971580-9.JPG", "caption": "" }, "displayorder": 10, "url": "//cdnparap30.paragonrels.com/ParagonImages/Property/P3/MAXEBRDI/40971580/10/0/0/175335a0e16cee2110e2594613856496/104/c4befa459bfcb4ef178c8a8c312c71e7/40971580-10.JPG", "caption": "" }, "displayorder": 11, "url": "//cdnparap30.paragonrels.com/ParagonImages/Property/P3/MAXEBRDI/40971580/11/0/0/545e58c26214c954788c1f1ac8131af2/104/c4befa459bfcb4ef178c8a8c312c71e7/40971580-11.JPG", "caption": "" }, "displayorder": 12, "url": "//cdnparap30.paragonrels.com/ParagonImages/Property/P3/MAXEBRDI/40971580/12/0/0/c2910a79645d603017d70a3d145ccf70/104/c4befa459bfcb4ef178c8a8c312c71e7/40971580-12.JPG", "caption": "" }, "displayorder": 13, "url": "//cdnparap30.paragonrels.com/ParagonImages/Property/P3/MAXEBRDI/40971580/13/0/0/f0efd5a8dfe41e6d088557151b796c5a/104/c4befa459bfcb4ef178c8a8c312c71e7/40971580-13.JPG", "caption": "" }, "displayorder": 14, "url": "//cdnparap30.paragonrels.com/ParagonImages/Property/P3/MAXEBRDI/40971580/14/0/0/6270c32fffd57d911d27231182bbba71/104/c4befa459bfcb4ef178c8a8c312c71e7/40971580-14.JPG", "caption": "" }, "displayorder": 15, "url": "//cdnparap30.paragonrels.com/ParagonImages/Property/P3/MAXEBRDI/40971580/15/0/0/b35a5601610bf7dd07ab15330ab15802/104/c4befa459bfcb4ef178c8a8c312c71e7/40971580-15.JPG", "caption": "" }, "displayorder": 16, "url": "//cdnparap30.paragonrels.com/ParagonImages/Property/P3/MAXEBRDI/40971580/16/0/0/3854db530d8a8518c57598ff4c03bc6d/104/c4befa459bfcb4ef178c8a8c312c71e7/40971580-16.JPG", "caption": "" }, "displayorder": 17, "url": "//cdnparap30.paragonrels.com/ParagonImages/Property/P3/MAXEBRDI/40971580/17/0/0/3065726200c9192b3fef03c9056b4821/104/c4befa459bfcb4ef178c8a8c312c71e7/40971580-17.JPG", "caption": "" }, "displayorder": 18, "url": "//cdnparap30.paragonrels.com/ParagonImages/Property/P3/MAXEBRDI/40971580/18/0/0/e4456873c155200215c0d479e38c1a7f/104/c4befa459bfcb4ef178c8a8c312c71e7/40971580-18.JPG", "caption": "" }, "displayorder": 19, "url": "//cdnparap30.paragonrels.com/ParagonImages/Property/P3/MAXEBRDI/40971580/19/0/0/62b5da441ff1a6cd5cf3a0ef33036a5e/104/c4befa459bfcb4ef178c8a8c312c71e7/40971580-19.JPG", "caption": "" }, "displayorder": 20, "url": "//cdnparap30.paragonrels.com/ParagonImages/Property/P3/MAXEBRDI/40971580/20/0/0/826b38bb004fbc2c9b11800d4862b0a9/104/c4befa459bfcb4ef178c8a8c312c71e7/40971580-20.JPG", "caption": "" }, "displayorder": 21, "url": "//cdnparap30.paragonrels.com/ParagonImages/Property/P3/MAXEBRDI/40971580/21/0/0/8e03049169d39646069f8f18539fbb23/104/c4befa459bfcb4ef178c8a8c312c71e7/40971580-21.JPG", "caption": "" }, "displayorder": 22, "url": "//cdnparap30.paragonrels.com/ParagonImages/Property/P3/MAXEBRDI/40971580/22/0/0/314faaa4c39a58f199cdc06b4e39783b/104/c4befa459bfcb4ef178c8a8c312c71e7/40971580-22.JPG", "caption": "" }, "displayorder": 23, "url": "//cdnparap30.paragonrels.com/ParagonImages/Property/P3/MAXEBRDI/40971580/23/0/0/ca3c1d8605226593f6f01e15ca83592c/104/c4befa459bfcb4ef178c8a8c312c71e7/40971580-23.JPG", "caption": "" }, "displayorder": 24, "url": "//cdnparap30.paragonrels.com/ParagonImages/Property/P3/MAXEBRDI/40971580/24/0/0/c2ce1d9605b2a789ed52dac36c6d6b70/104/c4befa459bfcb4ef178c8a8c312c71e7/40971580-24.JPG", "caption": "" }, "displayorder": 25, "url": "//cdnparap30.paragonrels.com/ParagonImages/Property/P3/MAXEBRDI/40971580/25/0/0/c226824ee06fe8396d11e9eb3609d318/104/c4befa459bfcb4ef178c8a8c312c71e7/40971580-25.JPG", "caption": "" }, "displayorder": 26, "url": "//cdnparap30.paragonrels.com/ParagonImages/Property/P3/MAXEBRDI/40971580/26/0/0/af16d45881226f403d38df6b98a87c1e/104/c4befa459bfcb4ef178c8a8c312c71e7/40971580-26.JPG", "caption": "" }, "displayorder": 27, "url": "//cdnparap30.paragonrels.com/ParagonImages/Property/P3/MAXEBRDI/40971580/27/0/0/f257e6e1007b3b1f91d89c22da418bb8/104/c4befa459bfcb4ef178c8a8c312c71e7/40971580-27.JPG", "caption": "" }, "displayorder": 28, "url": "//cdnparap30.paragonrels.com/ParagonImages/Property/P3/MAXEBRDI/40971580/28/0/0/c3c4b6fea5da6bdce9ee15beb09d686f/104/c4befa459bfcb4ef178c8a8c312c71e7/40971580-28.JPG", "caption": "" }, "displayorder": 29, "url": "//cdnparap30.paragonrels.com/ParagonImages/Property/P3/MAXEBRDI/40971580/29/0/0/edd8ad78be377cc27d821f9417cd0c56/104/c4befa459bfcb4ef178c8a8c312c71e7/40971580-29.JPG", "caption": "" }, "displayorder": 30, "url": "//cdnparap30.paragonrels.com/ParagonImages/Property/P3/MAXEBRDI/40971580/30/0/0/c74d473cb374da41f9c8e32b615002a8/104/c4befa459bfcb4ef178c8a8c312c71e7/40971580-30.JPG", "caption": "" } ], "agent": { "name": "Nancy L. Noman", "phone": "510-388-1000", "email": "nancy.noman@gmail.com" }, "broker": { "name": "COMPASS", "phone": "", "email": "" } }; ]]>
564 Dwight Place
BERKELEY, CA 94704

Click here for map
Residential Home
$1,395,000
2,036 Sq Feet
2 Bedrooms
3 Bathrooms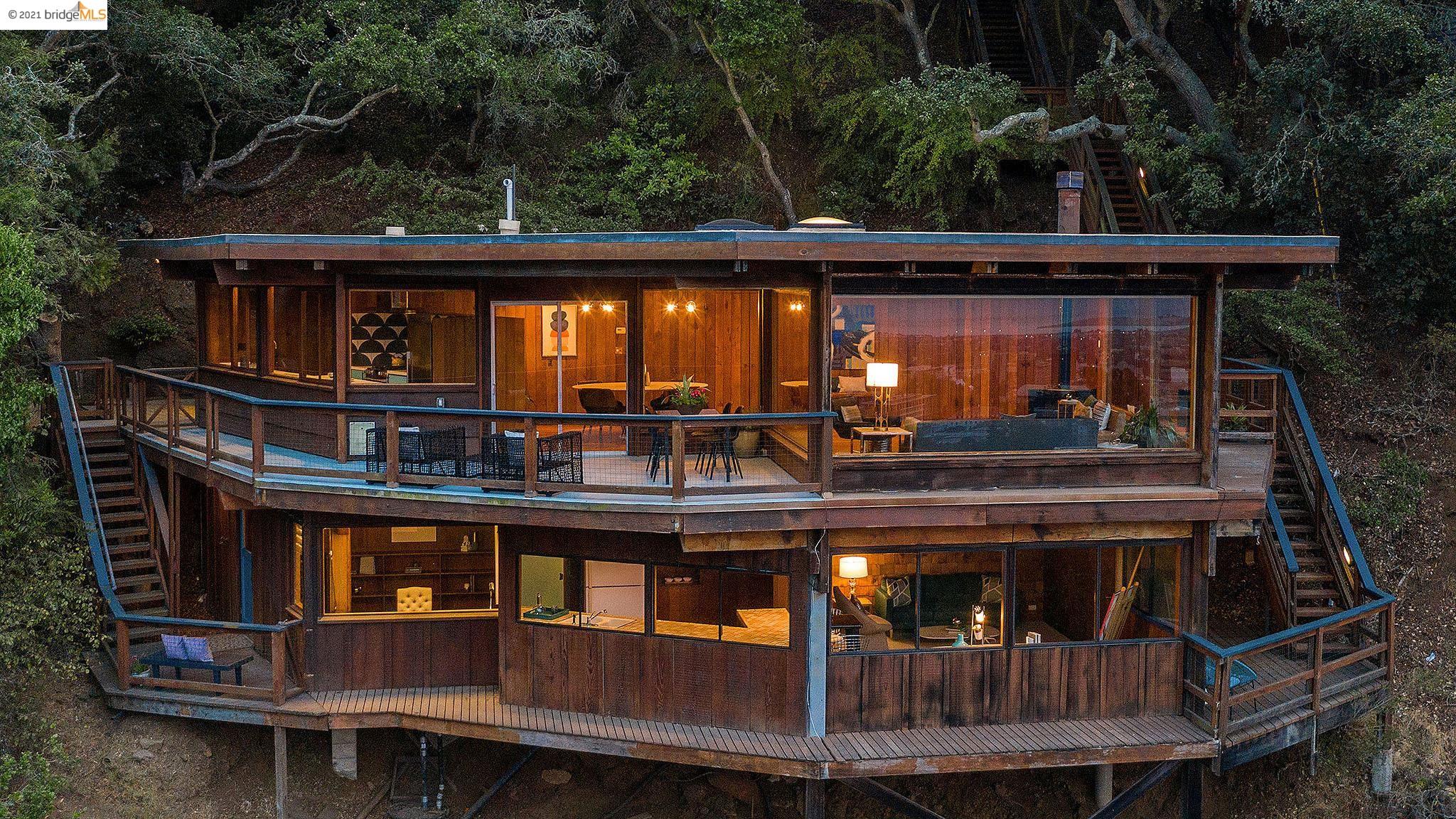 Details:
Lot Sq Feet:
12,310
Fireplaces:
1
HOA?
No
Bank Owned?
No
Status:
Pending
Remarks:
Beautiful combination of mid century architecture and panoramic views of the bay, SF, & GG, this sophisticated home is truly a retreat. Floor-to-ceiling windows invite the glorious outdoors in. Redwood interior. Updated kitchen w/quartz countertops. Two en-suite bedrooms. Spacious lower level room with wet bar and bath. Separate study w/built-ins is ideal as a zoom room. Tucked away in the hills above the UC Stadium yet only minutes to the campus, downtown Berkeley, Rockridge, and transportation. Price includes the adjacent lot, 5865 sq. ft. Berkeley mailing/Oakland taxes.
There are currently no open houses for this property. Please contact
Nancy L. Noman
to schedule an appointment.