<![CDATA[ var dwellicious_data = { "address": "122 Williamson Ct ", "city": "MARTINEZ", "state": "CA", "zip": "94553", "zip4": "", "area": "", "subdivision": "", "county": "", "price": "869000", "beds": "4", "baths": "2", "sqft": "1995", "lotsize": "4300", "yearbuilt": "1996-01-01", "proptype": "Residential", "mlsnum": "40973325", "active": false, "remarks": "122 Williamson Ct Is a beautiful 4 bed/2.5 bath home nestled at the end of the culdesac just waiting for you to move in! Updated flooring through the entire home, new paint inside & outside, all new recessed lighting and fixtures to brighten it all up. This home is truly a diamond in the hills of the historic & beautiful Martinez, Ca. Come take look and make yourself at home!", "photos": [ { "displayorder": 0, "url": "//cdnparap30.paragonrels.com/ParagonImages/Property/P3/MAXEBRDI/40973325/0/0/0/b1919e039d967acac8c56a5c7a779618/113/7f3813d327077eb24e8ba4245cfcd5a3/40973325.JPG", "caption": "" }, "displayorder": 1, "url": "//cdnparap30.paragonrels.com/ParagonImages/Property/P3/MAXEBRDI/40973325/1/0/0/51b6c767fbfcc1e0935901dce6f76dad/113/7f3813d327077eb24e8ba4245cfcd5a3/40973325-1.JPG", "caption": "" }, "displayorder": 2, "url": "//cdnparap30.paragonrels.com/ParagonImages/Property/P3/MAXEBRDI/40973325/2/0/0/a0f3db828bdd90cb696a45c5047e7cbf/113/7f3813d327077eb24e8ba4245cfcd5a3/40973325-2.JPG", "caption": "" }, "displayorder": 3, "url": "//cdnparap30.paragonrels.com/ParagonImages/Property/P3/MAXEBRDI/40973325/3/0/0/bdf52478a1b4ca0a1940befb4c3742cc/113/7f3813d327077eb24e8ba4245cfcd5a3/40973325-3.JPG", "caption": "" }, "displayorder": 4, "url": "//cdnparap30.paragonrels.com/ParagonImages/Property/P3/MAXEBRDI/40973325/4/0/0/545003fef2489640488e5e87a9995fd6/113/7f3813d327077eb24e8ba4245cfcd5a3/40973325-4.JPG", "caption": "" }, "displayorder": 5, "url": "//cdnparap30.paragonrels.com/ParagonImages/Property/P3/MAXEBRDI/40973325/5/0/0/f714eb1b424c503cb1d20796d5749c2c/113/7f3813d327077eb24e8ba4245cfcd5a3/40973325-5.JPG", "caption": "" }, "displayorder": 6, "url": "//cdnparap30.paragonrels.com/ParagonImages/Property/P3/MAXEBRDI/40973325/7/0/0/ef14d2ce5e9086b033134de8493192f2/113/7f3813d327077eb24e8ba4245cfcd5a3/40973325-7.JPG", "caption": "" }, "displayorder": 7, "url": "//cdnparap30.paragonrels.com/ParagonImages/Property/P3/MAXEBRDI/40973325/8/0/0/366261fd54cf3ac7ed7a5d6e840fb566/113/7f3813d327077eb24e8ba4245cfcd5a3/40973325-8.JPG", "caption": "" }, "displayorder": 8, "url": "//cdnparap30.paragonrels.com/ParagonImages/Property/P3/MAXEBRDI/40973325/9/0/0/51bcc5428d5cee5d8aeb1003459a7174/113/7f3813d327077eb24e8ba4245cfcd5a3/40973325-9.JPG", "caption": "" }, "displayorder": 9, "url": "//cdnparap30.paragonrels.com/ParagonImages/Property/P3/MAXEBRDI/40973325/10/0/0/5ac4a469dd5ba364c890b229643dd5d4/113/7f3813d327077eb24e8ba4245cfcd5a3/40973325-10.JPG", "caption": "" }, "displayorder": 10, "url": "//cdnparap30.paragonrels.com/ParagonImages/Property/P3/MAXEBRDI/40973325/11/0/0/e27368e60608142376ec884effcde16b/113/7f3813d327077eb24e8ba4245cfcd5a3/40973325-11.JPG", "caption": "" }, "displayorder": 11, "url": "//cdnparap30.paragonrels.com/ParagonImages/Property/P3/MAXEBRDI/40973325/12/0/0/9631308cf6b06164d8e4dc6d47aa385a/113/7f3813d327077eb24e8ba4245cfcd5a3/40973325-12.JPG", "caption": "" }, "displayorder": 12, "url": "//cdnparap30.paragonrels.com/ParagonImages/Property/P3/MAXEBRDI/40973325/13/0/0/928905e3939d924e3744166f35e62433/113/7f3813d327077eb24e8ba4245cfcd5a3/40973325-13.JPG", "caption": "" }, "displayorder": 13, "url": "//cdnparap30.paragonrels.com/ParagonImages/Property/P3/MAXEBRDI/40973325/14/0/0/6bb22279365fd0eb1a35ca507b84ba5e/113/7f3813d327077eb24e8ba4245cfcd5a3/40973325-14.JPG", "caption": "" }, "displayorder": 14, "url": "//cdnparap30.paragonrels.com/ParagonImages/Property/P3/MAXEBRDI/40973325/15/0/0/f3fe7c78b57b2fe0d47ae852482f2fee/113/7f3813d327077eb24e8ba4245cfcd5a3/40973325-15.JPG", "caption": "" }, "displayorder": 15, "url": "//cdnparap30.paragonrels.com/ParagonImages/Property/P3/MAXEBRDI/40973325/16/0/0/23d7008a6a1e29015b345b50bff55a3b/113/7f3813d327077eb24e8ba4245cfcd5a3/40973325-16.JPG", "caption": "" }, "displayorder": 16, "url": "//cdnparap30.paragonrels.com/ParagonImages/Property/P3/MAXEBRDI/40973325/17/0/0/f7627975abdac63a6a5135187070e0bc/113/7f3813d327077eb24e8ba4245cfcd5a3/40973325-17.JPG", "caption": "" }, "displayorder": 17, "url": "//cdnparap30.paragonrels.com/ParagonImages/Property/P3/MAXEBRDI/40973325/18/0/0/bfd3e2960f7e05eb71b231a7af1e3c54/113/7f3813d327077eb24e8ba4245cfcd5a3/40973325-18.JPG", "caption": "" }, "displayorder": 18, "url": "//cdnparap30.paragonrels.com/ParagonImages/Property/P3/MAXEBRDI/40973325/19/0/0/b3a16ec40c0b38b0fd15f0f4d5871c0c/113/7f3813d327077eb24e8ba4245cfcd5a3/40973325-19.JPG", "caption": "" }, "displayorder": 19, "url": "//cdnparap30.paragonrels.com/ParagonImages/Property/P3/MAXEBRDI/40973325/21/0/0/b8b520219b79797b5990c4675fb29c26/113/7f3813d327077eb24e8ba4245cfcd5a3/40973325-21.JPG", "caption": "" }, "displayorder": 20, "url": "//cdnparap30.paragonrels.com/ParagonImages/Property/P3/MAXEBRDI/40973325/22/0/0/8e169031882a03312de3c6fccf3ae68f/113/7f3813d327077eb24e8ba4245cfcd5a3/40973325-22.JPG", "caption": "" }, "displayorder": 21, "url": "//cdnparap30.paragonrels.com/ParagonImages/Property/P3/MAXEBRDI/40973325/23/0/0/e2bd5c0e8cfc1b562d5902c398355a06/113/7f3813d327077eb24e8ba4245cfcd5a3/40973325-23.JPG", "caption": "" }, "displayorder": 22, "url": "//cdnparap30.paragonrels.com/ParagonImages/Property/P3/MAXEBRDI/40973325/24/0/0/726305a5ef4146632a66f7b62f262707/113/7f3813d327077eb24e8ba4245cfcd5a3/40973325-24.JPG", "caption": "" }, "displayorder": 23, "url": "//cdnparap30.paragonrels.com/ParagonImages/Property/P3/MAXEBRDI/40973325/25/0/0/32e019f9f9ae66fe4f032c60d81122e2/113/7f3813d327077eb24e8ba4245cfcd5a3/40973325-25.JPG", "caption": "" }, "displayorder": 24, "url": "//cdnparap30.paragonrels.com/ParagonImages/Property/P3/MAXEBRDI/40973325/26/0/0/9bebf1d5fa1faea445240f4dfce3b205/113/7f3813d327077eb24e8ba4245cfcd5a3/40973325-26.JPG", "caption": "" }, "displayorder": 25, "url": "//cdnparap30.paragonrels.com/ParagonImages/Property/P3/MAXEBRDI/40973325/27/0/0/4dc88e16f0ff8a4c145cc41b3e619ac9/113/7f3813d327077eb24e8ba4245cfcd5a3/40973325-27.JPG", "caption": "" }, "displayorder": 26, "url": "//cdnparap30.paragonrels.com/ParagonImages/Property/P3/MAXEBRDI/40973325/28/0/0/55106d4f10fe6fd327a1ca559c302d33/113/7f3813d327077eb24e8ba4245cfcd5a3/40973325-28.JPG", "caption": "" }, "displayorder": 27, "url": "//cdnparap30.paragonrels.com/ParagonImages/Property/P3/MAXEBRDI/40973325/29/0/0/6b64679d025b7a61a65a6047ed83a029/113/7f3813d327077eb24e8ba4245cfcd5a3/40973325-29.JPG", "caption": "" } ], "agent": { "name": "Brandon Aguilar", "phone": "925-3306110", "email": "baguilarrepro@gmail.com" }, "broker": { "name": "Allison James Estates & Homes", "phone": "", "email": "" } }; ]]>
122 Williamson Ct
MARTINEZ, CA 94553

Click here for map
Residential Home
$869,000
1,995 Sq Feet
4 Bedrooms
2 Bathrooms
1 Partial Bath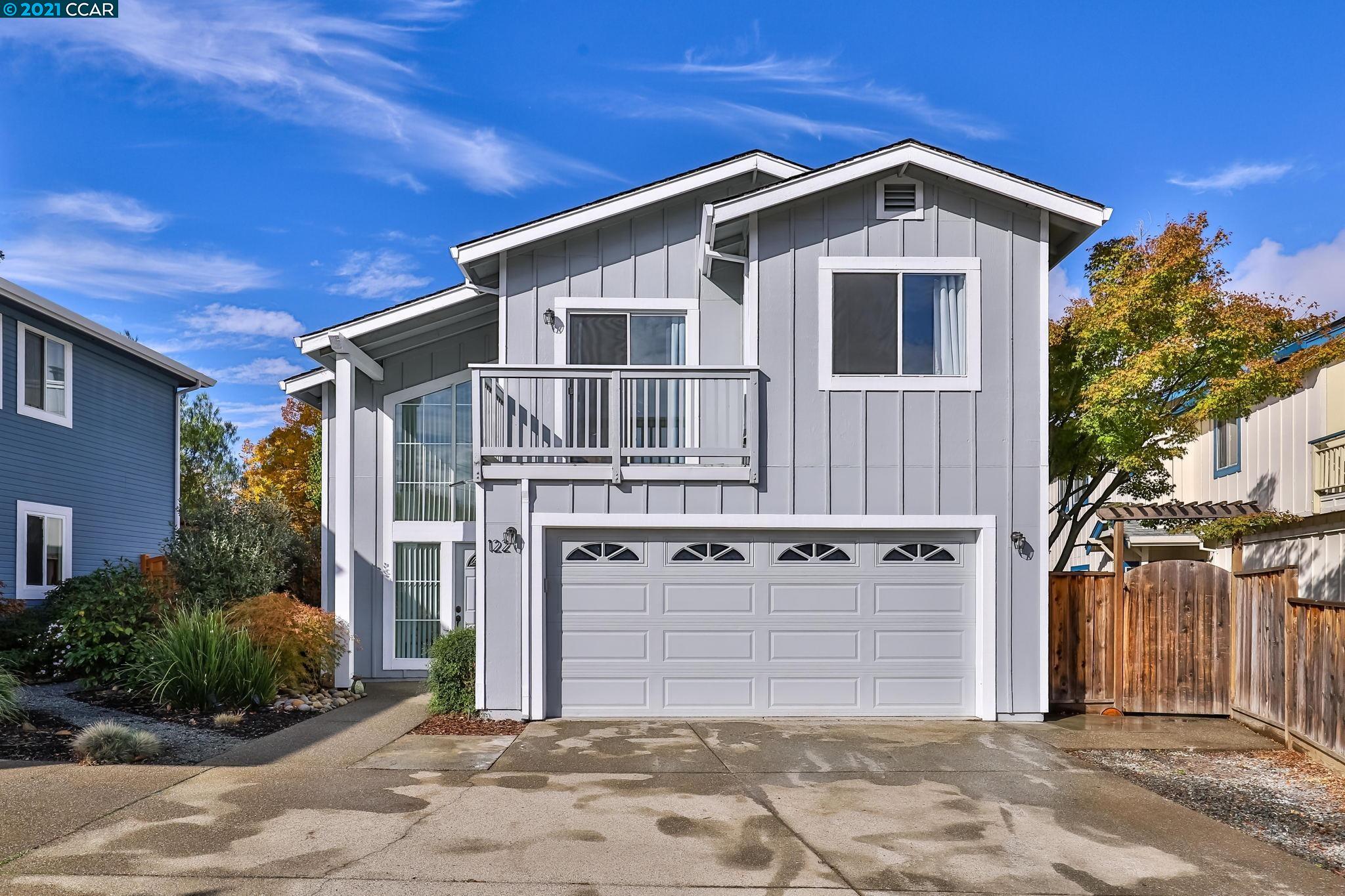 Details:
Lot Sq Feet:
4,300
Fireplaces:
1
HOA?
No
Bank Owned?
No
Status:
Withdrawn
Remarks:
122 Williamson Ct Is a beautiful 4 bed/2.5 bath home nestled at the end of the culdesac just waiting for you to move in! Updated flooring through the entire home, new paint inside & outside, all new recessed lighting and fixtures to brighten it all up. This home is truly a diamond in the hills of the historic & beautiful Martinez, Ca. Come take look and make yourself at home!
There are currently no open houses for this property. Please contact
Brandon Aguilar
to schedule an appointment.