<![CDATA[ var dwellicious_data = { "address": "301 Main Street #31F", "city": "SAN FRANCISCO", "state": "CA", "zip": "94105", "zip4": "", "area": "", "subdivision": "", "county": "", "price": "1949000", "beds": "2", "baths": "2", "sqft": "1323", "lotsize": "76210", "yearbuilt": "2008-01-01", "proptype": "Residential", "mlsnum": "SF422619453", "active": true, "remarks": "Signature Water View Infinity 2BR/2BA Residence with office/den nook. The spacious 31st floor home features beautiful water & city views from every room. The home is finished with hardwood floors, Studio Becker cabinetry, Bosch and Thermador appliances, and custom window treatments. A private balcony and one secure parking complete the home.International Superstar Architect Bernardo Fort-Brescia of Arquitectonica and local powerhouse Heller Manus have created the quintessential living experience along San Francisco's waterfront complete with a full suite of luxury amenities. Amenities include 24 hr doorman, concierge, club room with full catering kitchen, 5000 SF professional quality gym, 75-foot lap pool, sauna, theater room, business center and more. This home is a pleasant walk to Union Square, world class waterfront restaurants, and the Financial District. Easy access to public transportation, 101, 280, 80, and the Bay Bridge.", "photos": [ { "displayorder": 0, "url": "https://sfarmedia.rapmls.com/sfarmls/listingpics/bigphoto/2022/01/06/e178e56a-f6b7-43aa-8f22-09d3e5aedff9.jpg", "caption": "" }, "displayorder": 1, "url": "https://sfarmedia.rapmls.com/sfarmls/listingpics/bigphoto/2022/01/06/36dbcd06-785b-4804-8810-05ede531d731.jpg", "caption": "" }, "displayorder": 2, "url": "https://sfarmedia.rapmls.com/sfarmls/listingpics/bigphoto/2022/01/06/d041fa65-bf97-48f2-a948-7d0dd77f1255.jpg", "caption": "" }, "displayorder": 3, "url": "https://sfarmedia.rapmls.com/sfarmls/listingpics/bigphoto/2022/01/06/fc841464-e09d-4644-bc1b-c2dd33438bca.jpg", "caption": "" }, "displayorder": 4, "url": "https://sfarmedia.rapmls.com/sfarmls/listingpics/bigphoto/2022/01/06/c5bab66d-85a2-4c74-85f3-dd0ade018272.jpg", "caption": "" }, "displayorder": 5, "url": "https://sfarmedia.rapmls.com/sfarmls/listingpics/bigphoto/2022/01/06/ee0cf105-ca21-400b-b88b-62e056230d12.jpg", "caption": "" }, "displayorder": 6, "url": "https://sfarmedia.rapmls.com/sfarmls/listingpics/bigphoto/2022/01/06/f975164d-8a66-4b97-b72f-65b200bfc0e9.jpg", "caption": "" }, "displayorder": 7, "url": "https://sfarmedia.rapmls.com/sfarmls/listingpics/bigphoto/2022/01/06/ed2ec857-4ae7-4d65-9c47-f70f5c05de4f.jpg", "caption": "" }, "displayorder": 8, "url": "https://sfarmedia.rapmls.com/sfarmls/listingpics/bigphoto/2022/01/06/fcb5eb39-3955-4712-9f10-841b145e1872.jpg", "caption": "" }, "displayorder": 9, "url": "https://sfarmedia.rapmls.com/sfarmls/listingpics/bigphoto/2022/01/06/7a1f0b74-40d4-418d-8de7-e1c567f872f0.jpg", "caption": "" }, "displayorder": 10, "url": "https://sfarmedia.rapmls.com/sfarmls/listingpics/bigphoto/2022/01/06/de2c863f-9234-4c80-b161-4acd096039dc.jpg", "caption": "" }, "displayorder": 11, "url": "https://sfarmedia.rapmls.com/sfarmls/listingpics/bigphoto/2022/01/06/56851296-f45a-4e3d-afe2-84d920dccb1f.jpg", "caption": "" }, "displayorder": 12, "url": "https://sfarmedia.rapmls.com/sfarmls/listingpics/bigphoto/2022/01/06/f6b16152-b892-434d-a257-38d3165eb42e.jpg", "caption": "" }, "displayorder": 13, "url": "https://sfarmedia.rapmls.com/sfarmls/listingpics/bigphoto/2022/01/06/67da9bd8-75a3-4e4e-a521-0d38a6b73d0a.jpg", "caption": "" }, "displayorder": 14, "url": "https://sfarmedia.rapmls.com/sfarmls/listingpics/bigphoto/2022/01/06/4e83144c-050a-4194-934c-b56724108ff1.jpg", "caption": "" }, "displayorder": 15, "url": "https://sfarmedia.rapmls.com/sfarmls/listingpics/bigphoto/2022/01/06/6a26f59a-4629-47f4-82ba-23eaf23a01e0.jpg", "caption": "" }, "displayorder": 16, "url": "https://sfarmedia.rapmls.com/sfarmls/listingpics/bigphoto/2022/01/06/ce6ff607-3434-4beb-a83a-32649c7e33e8.jpg", "caption": "" }, "displayorder": 17, "url": "https://sfarmedia.rapmls.com/sfarmls/listingpics/bigphoto/2022/01/06/4350f4e7-5b21-4659-b4dd-23c534b0e269.jpg", "caption": "" }, "displayorder": 18, "url": "https://sfarmedia.rapmls.com/sfarmls/listingpics/bigphoto/2022/01/06/9aca6778-57da-4e2d-b43b-931a0a87df8d.jpg", "caption": "" }, "displayorder": 19, "url": "https://sfarmedia.rapmls.com/sfarmls/listingpics/bigphoto/2022/01/06/9fc540d3-f4ad-4572-a611-9c6e84194f6f.jpg", "caption": "" }, "displayorder": 20, "url": "https://sfarmedia.rapmls.com/sfarmls/listingpics/bigphoto/2022/01/06/d9378f6f-afad-4f94-a09a-6b3a5171c859.jpg", "caption": "" }, "displayorder": 21, "url": "https://sfarmedia.rapmls.com/sfarmls/listingpics/bigphoto/2022/01/06/c9ca3f3d-645b-4f9f-8843-8a545feab42b.jpg", "caption": "" }, "displayorder": 22, "url": "https://sfarmedia.rapmls.com/sfarmls/listingpics/bigphoto/2022/01/06/3250545f-8e39-4b70-8425-832840e8d2eb.jpg", "caption": "" }, "displayorder": 23, "url": "https://sfarmedia.rapmls.com/sfarmls/listingpics/bigphoto/2022/01/06/49d02388-12e9-45e5-9487-f0cc52c1f60b.jpg", "caption": "" }, "displayorder": 24, "url": "https://sfarmedia.rapmls.com/sfarmls/listingpics/bigphoto/2022/01/06/8a0c5ccc-795d-4839-b5c4-b476caf97f04.jpg", "caption": "" }, "displayorder": 25, "url": "https://sfarmedia.rapmls.com/sfarmls/listingpics/bigphoto/2022/01/06/8965a2fc-f8b3-4655-9317-0bc080f42f98.jpg", "caption": "" }, "displayorder": 26, "url": "https://sfarmedia.rapmls.com/sfarmls/listingpics/bigphoto/2022/01/06/be0c283b-746d-46b1-a2e8-5e2da046d012.jpg", "caption": "" }, "displayorder": 27, "url": "https://sfarmedia.rapmls.com/sfarmls/listingpics/bigphoto/2022/01/06/bc9ac1df-2249-401f-9f7b-467342af8365.jpg", "caption": "" }, "displayorder": 28, "url": "https://sfarmedia.rapmls.com/sfarmls/listingpics/bigphoto/2022/01/06/c91bc59b-a65e-4b0e-8143-a027ea698436.jpg", "caption": "" }, "displayorder": 29, "url": "https://sfarmedia.rapmls.com/sfarmls/listingpics/bigphoto/2022/01/06/dff0456d-cc22-4ef1-ae8d-4710e180da7d.jpg", "caption": "" }, "displayorder": 30, "url": "https://sfarmedia.rapmls.com/sfarmls/listingpics/bigphoto/2022/01/06/6e2fab29-dac5-4dc3-aab1-15195dcfc1b6.jpg", "caption": "" }, "displayorder": 31, "url": "https://sfarmedia.rapmls.com/sfarmls/listingpics/bigphoto/2022/01/06/2be2eb10-7149-41be-8fb3-e0d9a972497c.jpg", "caption": "" } ], "agent": { "name": "Paul Hwang", "phone": "", "email": "paul@skyboxrealty.com" }, "broker": { "name": "Skybox Realty", "phone": "", "email": "" } }; ]]>
301 Main Street #31F
SAN FRANCISCO, CA 94105

Click here for map
Condo
$1,949,000
1,323 Sq Feet
2 Bedrooms
2 Bathrooms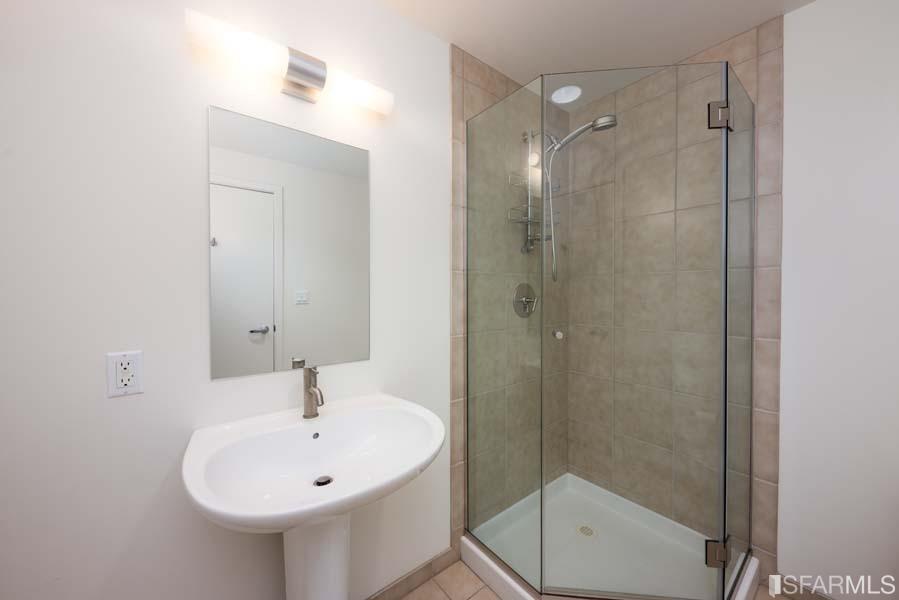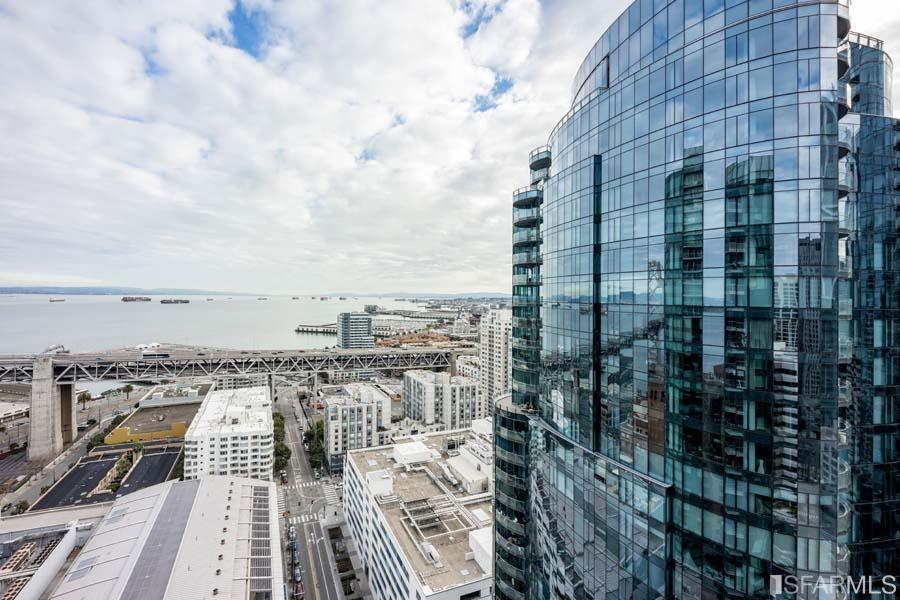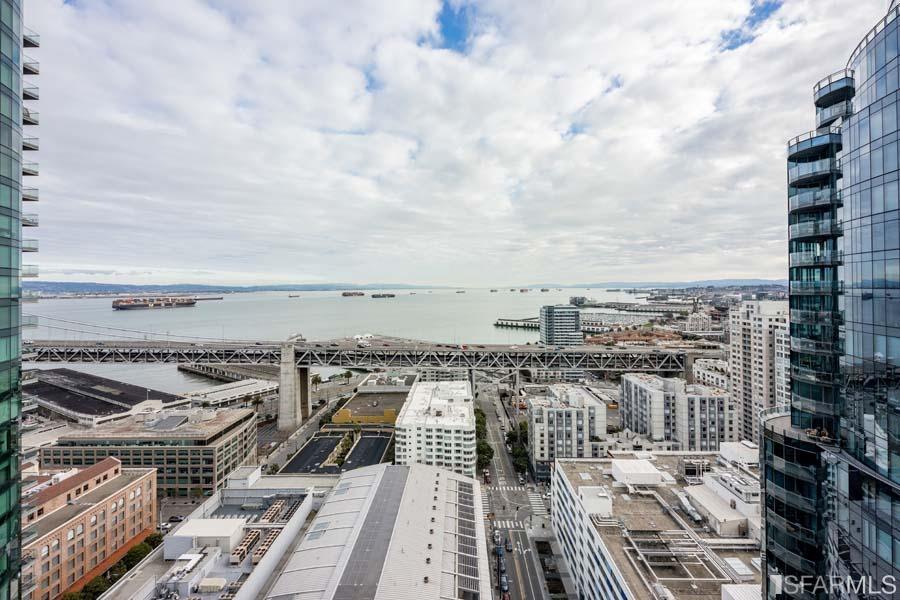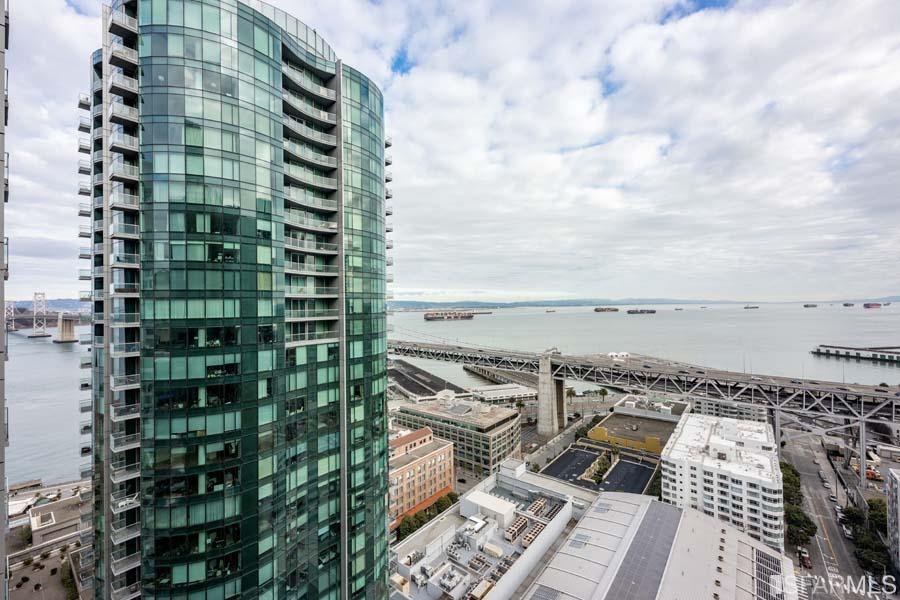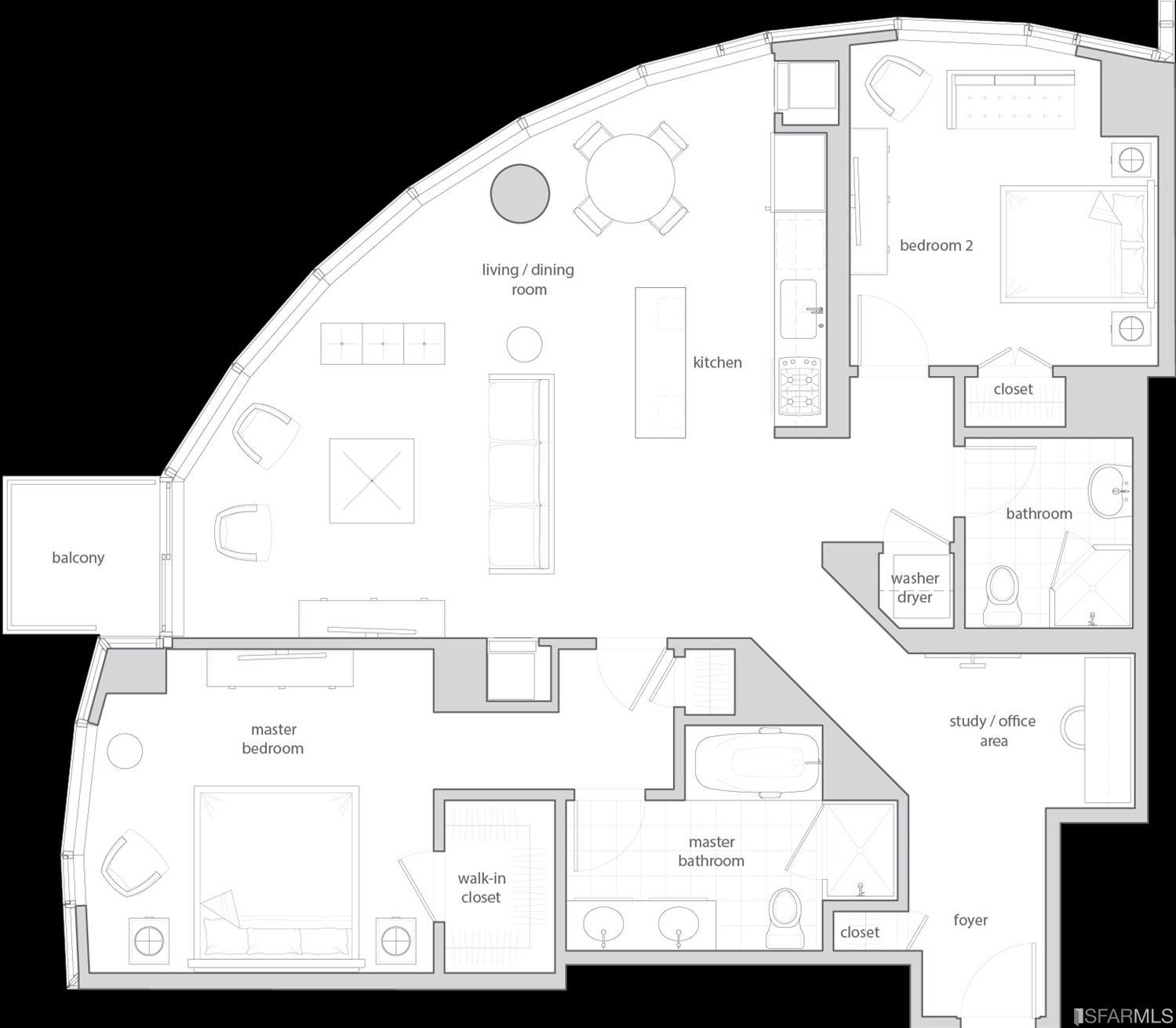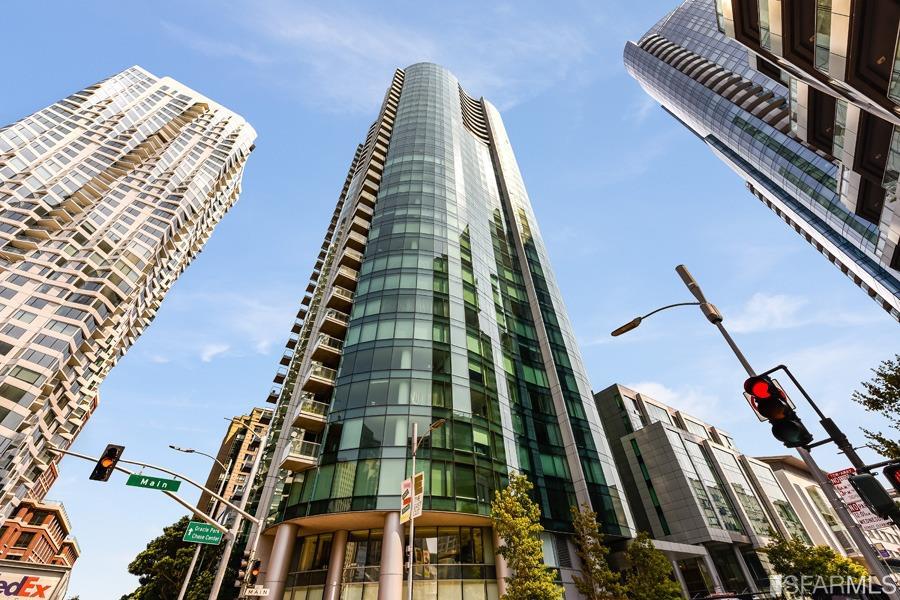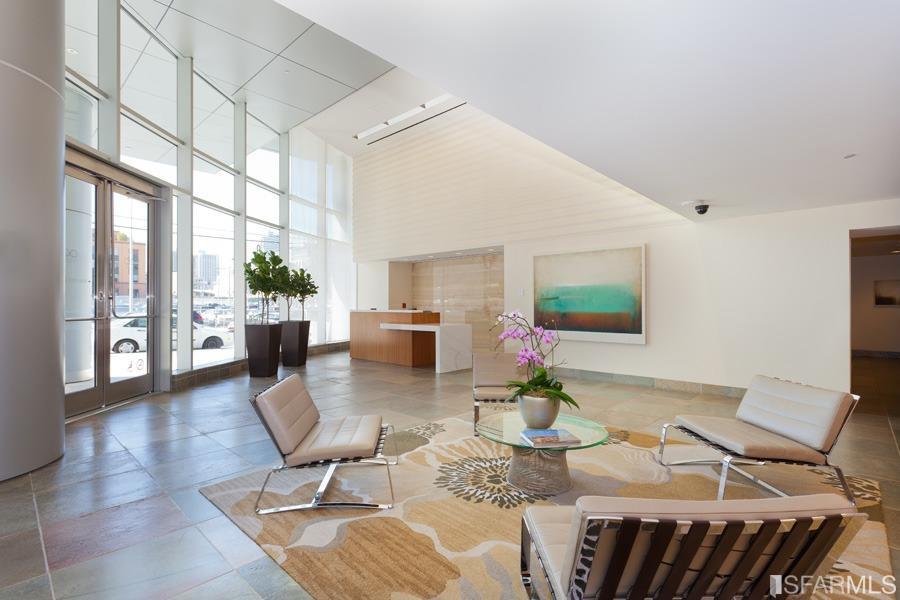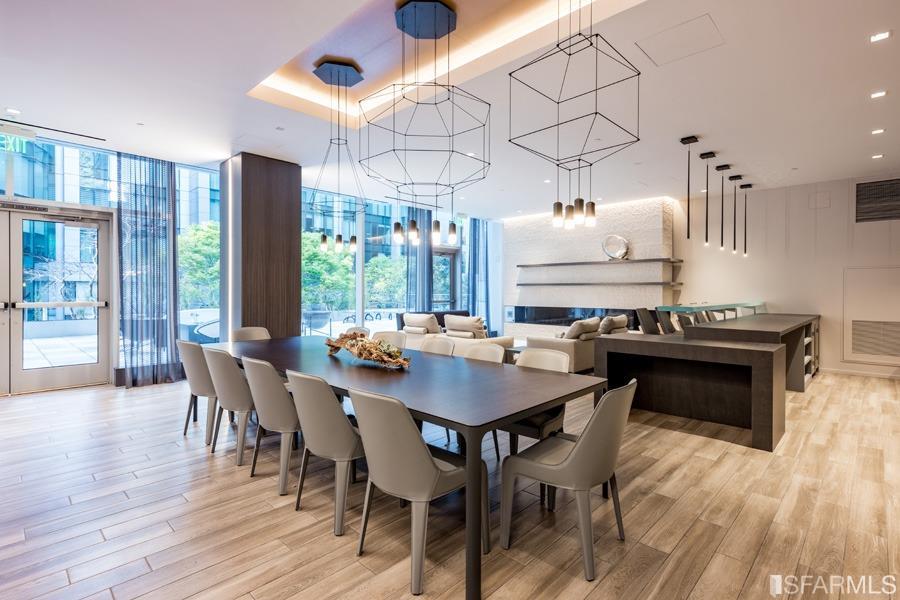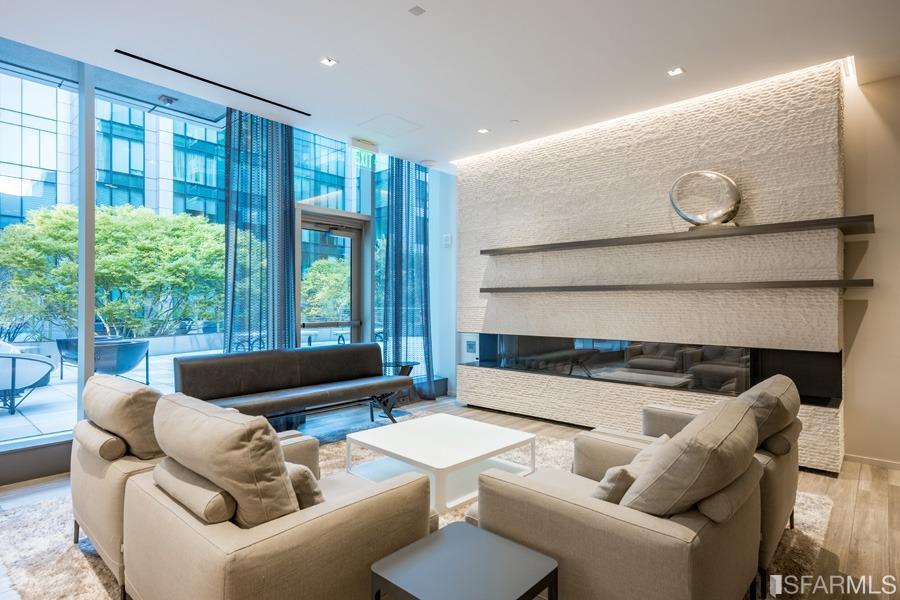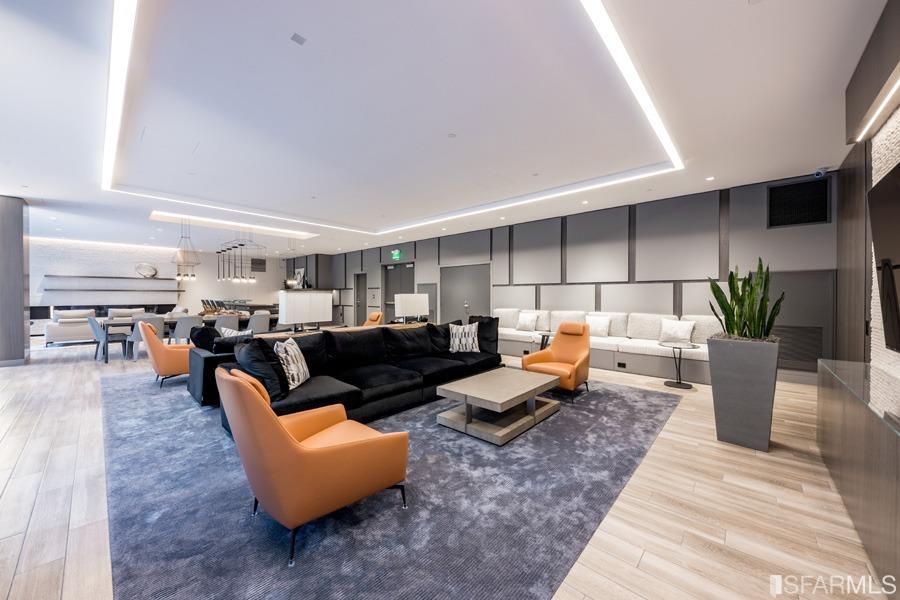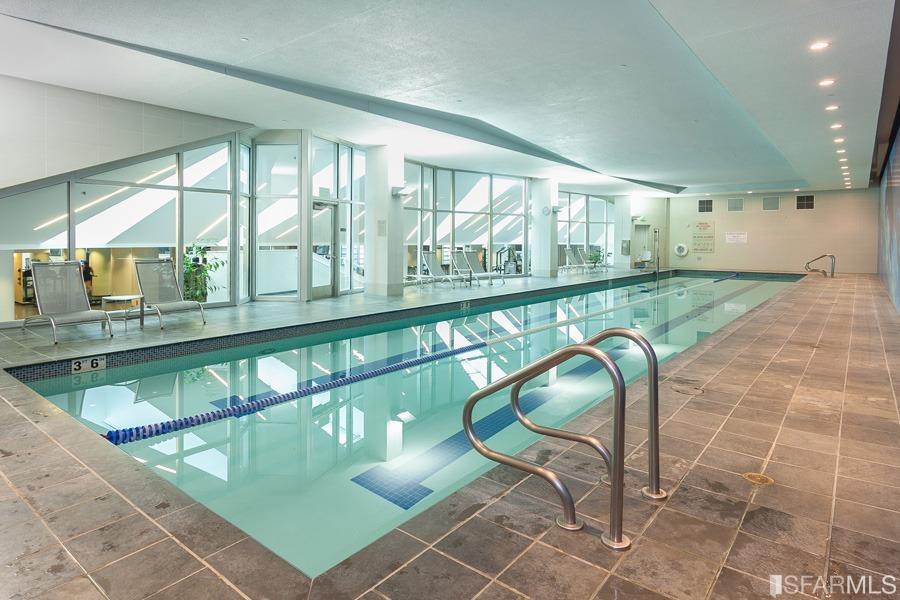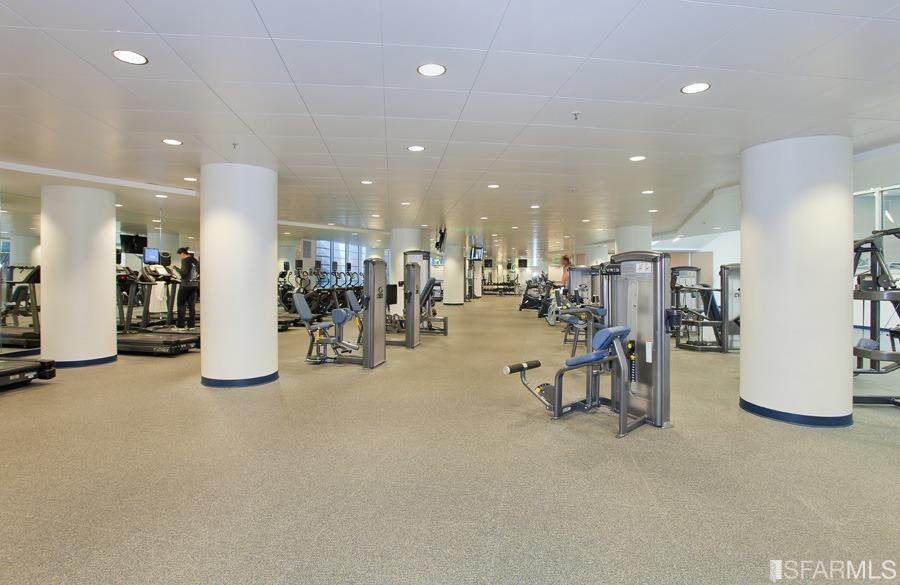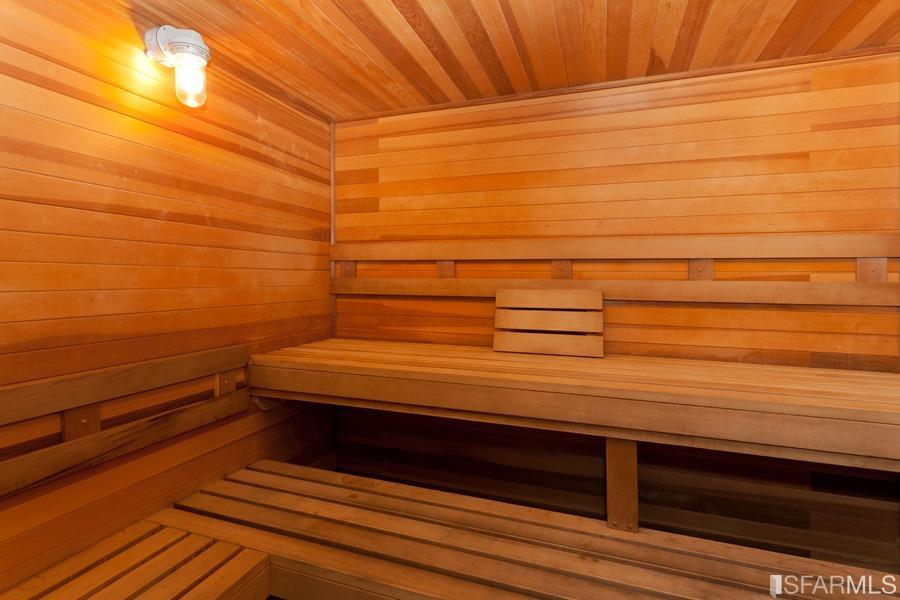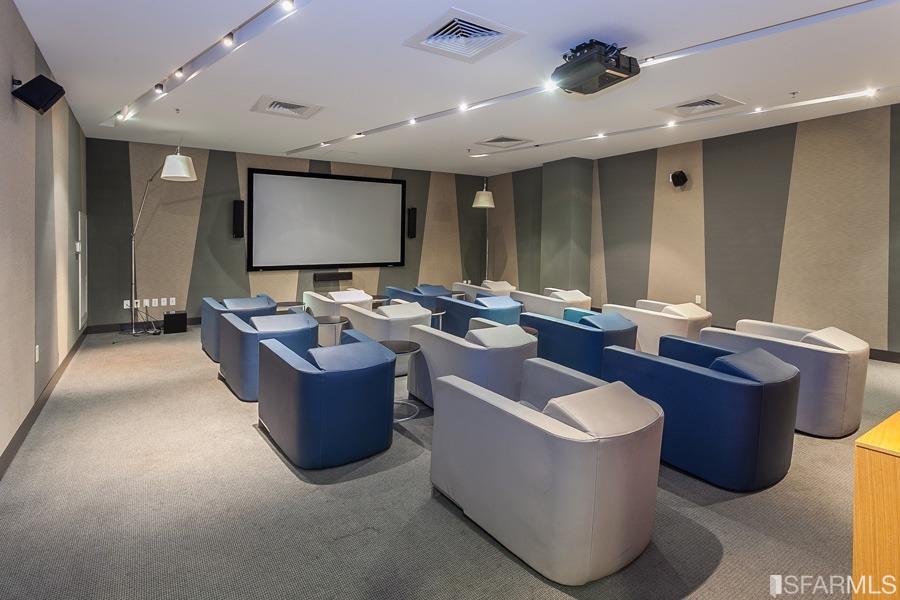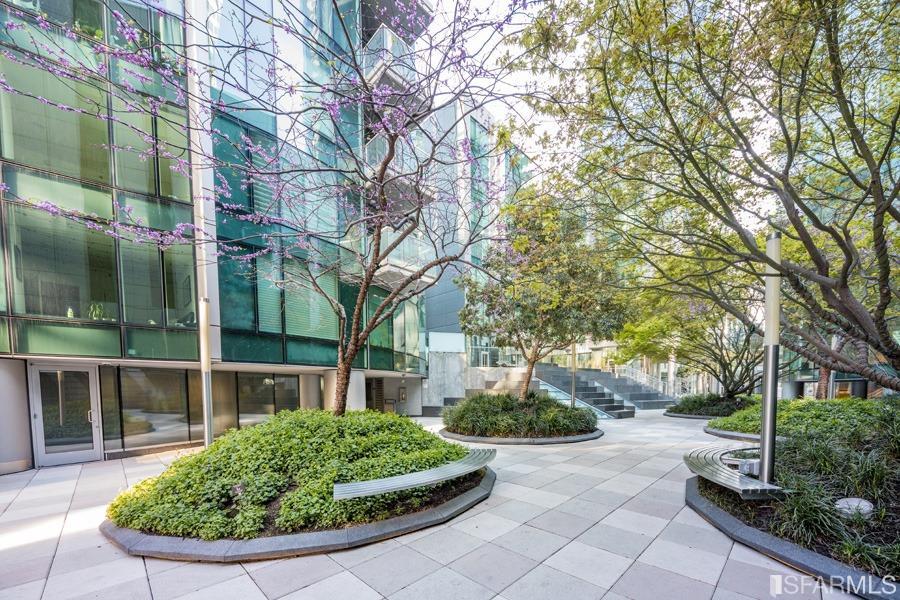 Listed by Paul Hwang of Skybox Realty
DRE# 01371169
Details:
Lot Sq Feet:
76,210
Fireplaces:
0
HOA?
Yes
Bank Owned?
No
Status:
Active
Remarks:
Signature Water View Infinity 2BR/2BA Residence with office/den nook. The spacious 31st floor home features beautiful water & city views from every room. The home is finished with hardwood floors, Studio Becker cabinetry, Bosch and Thermador appliances, and custom window treatments. A private balcony and one secure parking complete the home.International Superstar Architect Bernardo Fort-Brescia of Arquitectonica and local powerhouse Heller Manus have created the quintessential living experience along San Francisco's waterfront complete with a full suite of luxury amenities. Amenities include 24 hr doorman, concierge, club room with full catering kitchen, 5000 SF professional quality gym, 75-foot lap pool, sauna, theater room, business center and more. This home is a pleasant walk to Union Square, world class waterfront restaurants, and the Financial District. Easy access to public transportation, 101, 280, 80, and the Bay Bridge.
There are currently no open houses for this property. Please contact
Paul Hwang
to schedule an appointment.