<![CDATA[ var dwellicious_data = { "address": "5925 Alpine Road ", "city": "PORTOLA VALLEY", "state": "CA", "zip": "94028", "zip4": "", "area": "", "subdivision": "", "county": "", "price": "5488000", "beds": "5", "baths": "4", "sqft": "5463", "lotsize": "896465", "yearbuilt": "1996-01-01", "proptype": "Residential", "mlsnum": "ML81881186", "active": true, "remarks": "Sanctuary. The very definition of the word is personified by this remarkable estate set on one of the most pristine pieces of land in the entirety of Silicon Valley. Bordered by the luxuriant vineyards of the renowned Thomas Fogarty Winery, this one-of-a-kind property w/guest home offers a total of 5 bedrooms, 6 bathrooms, and over 5,400 sf of living space, plus a 1/1 apartment, nestled on over 20 acres. Panoramic views of the San Francisco Bay and beyond greet you, and inside, stylish interiors offer high-end appointments, with multiple points throughout opening to the wraparound deck for a true indoor/outdoor lifestyle. Highlights include 3 fireplaces, the gourmet kitchen anchored by a Morice oven, the handsomely appointed office, and the spectacular 16,000-bottle wine cellar. And though this estate provides incredible privacy, you will still be a 20-minute drive to 280, and enjoy access to acclaimed Portola Valley schools.", "photos": [ { "displayorder": 0, "url": "https://mlslmedia.azureedge.net/property/MLSL/81881186/41a3fedcd9f545d48d45bc4f82bb6de6/2/1", "caption": "" }, "displayorder": 1, "url": "https://mlslmedia.azureedge.net/property/MLSL/81881186/41a3fedcd9f545d48d45bc4f82bb6de6/2/2", "caption": "" }, "displayorder": 2, "url": "https://mlslmedia.azureedge.net/property/MLSL/81881186/41a3fedcd9f545d48d45bc4f82bb6de6/2/3", "caption": "" }, "displayorder": 3, "url": "https://mlslmedia.azureedge.net/property/MLSL/81881186/41a3fedcd9f545d48d45bc4f82bb6de6/2/4", "caption": "" }, "displayorder": 4, "url": "https://mlslmedia.azureedge.net/property/MLSL/81881186/41a3fedcd9f545d48d45bc4f82bb6de6/2/5", "caption": "" }, "displayorder": 5, "url": "https://mlslmedia.azureedge.net/property/MLSL/81881186/41a3fedcd9f545d48d45bc4f82bb6de6/2/6", "caption": "" }, "displayorder": 6, "url": "https://mlslmedia.azureedge.net/property/MLSL/81881186/41a3fedcd9f545d48d45bc4f82bb6de6/2/7", "caption": "" }, "displayorder": 7, "url": "https://mlslmedia.azureedge.net/property/MLSL/81881186/41a3fedcd9f545d48d45bc4f82bb6de6/2/8", "caption": "" }, "displayorder": 8, "url": "https://mlslmedia.azureedge.net/property/MLSL/81881186/41a3fedcd9f545d48d45bc4f82bb6de6/2/9", "caption": "" }, "displayorder": 9, "url": "https://mlslmedia.azureedge.net/property/MLSL/81881186/41a3fedcd9f545d48d45bc4f82bb6de6/2/10", "caption": "" }, "displayorder": 10, "url": "https://mlslmedia.azureedge.net/property/MLSL/81881186/41a3fedcd9f545d48d45bc4f82bb6de6/2/11", "caption": "" }, "displayorder": 11, "url": "https://mlslmedia.azureedge.net/property/MLSL/81881186/41a3fedcd9f545d48d45bc4f82bb6de6/2/12", "caption": "" }, "displayorder": 12, "url": "https://mlslmedia.azureedge.net/property/MLSL/81881186/41a3fedcd9f545d48d45bc4f82bb6de6/2/13", "caption": "" }, "displayorder": 13, "url": "https://mlslmedia.azureedge.net/property/MLSL/81881186/41a3fedcd9f545d48d45bc4f82bb6de6/2/14", "caption": "" }, "displayorder": 14, "url": "https://mlslmedia.azureedge.net/property/MLSL/81881186/41a3fedcd9f545d48d45bc4f82bb6de6/2/15", "caption": "" }, "displayorder": 15, "url": "https://mlslmedia.azureedge.net/property/MLSL/81881186/41a3fedcd9f545d48d45bc4f82bb6de6/2/16", "caption": "" }, "displayorder": 16, "url": "https://mlslmedia.azureedge.net/property/MLSL/81881186/41a3fedcd9f545d48d45bc4f82bb6de6/2/17", "caption": "" }, "displayorder": 17, "url": "https://mlslmedia.azureedge.net/property/MLSL/81881186/41a3fedcd9f545d48d45bc4f82bb6de6/2/18", "caption": "" }, "displayorder": 18, "url": "https://mlslmedia.azureedge.net/property/MLSL/81881186/41a3fedcd9f545d48d45bc4f82bb6de6/2/19", "caption": "" }, "displayorder": 19, "url": "https://mlslmedia.azureedge.net/property/MLSL/81881186/41a3fedcd9f545d48d45bc4f82bb6de6/2/20", "caption": "" }, "displayorder": 20, "url": "https://mlslmedia.azureedge.net/property/MLSL/81881186/41a3fedcd9f545d48d45bc4f82bb6de6/2/21", "caption": "" }, "displayorder": 21, "url": "https://mlslmedia.azureedge.net/property/MLSL/81881186/41a3fedcd9f545d48d45bc4f82bb6de6/2/22", "caption": "" }, "displayorder": 22, "url": "https://mlslmedia.azureedge.net/property/MLSL/81881186/41a3fedcd9f545d48d45bc4f82bb6de6/2/23", "caption": "" }, "displayorder": 23, "url": "https://mlslmedia.azureedge.net/property/MLSL/81881186/41a3fedcd9f545d48d45bc4f82bb6de6/2/24", "caption": "" }, "displayorder": 24, "url": "https://mlslmedia.azureedge.net/property/MLSL/81881186/41a3fedcd9f545d48d45bc4f82bb6de6/2/25", "caption": "" }, "displayorder": 25, "url": "https://mlslmedia.azureedge.net/property/MLSL/81881186/41a3fedcd9f545d48d45bc4f82bb6de6/2/26", "caption": "" }, "displayorder": 26, "url": "https://mlslmedia.azureedge.net/property/MLSL/81881186/41a3fedcd9f545d48d45bc4f82bb6de6/2/27", "caption": "" }, "displayorder": 27, "url": "https://mlslmedia.azureedge.net/property/MLSL/81881186/41a3fedcd9f545d48d45bc4f82bb6de6/2/28", "caption": "" }, "displayorder": 28, "url": "https://mlslmedia.azureedge.net/property/MLSL/81881186/41a3fedcd9f545d48d45bc4f82bb6de6/2/29", "caption": "" }, "displayorder": 29, "url": "https://mlslmedia.azureedge.net/property/MLSL/81881186/41a3fedcd9f545d48d45bc4f82bb6de6/2/30", "caption": "" }, "displayorder": 30, "url": "https://mlslmedia.azureedge.net/property/MLSL/81881186/41a3fedcd9f545d48d45bc4f82bb6de6/2/31", "caption": "" }, "displayorder": 31, "url": "https://mlslmedia.azureedge.net/property/MLSL/81881186/41a3fedcd9f545d48d45bc4f82bb6de6/2/32", "caption": "" }, "displayorder": 32, "url": "https://mlslmedia.azureedge.net/property/MLSL/81881186/41a3fedcd9f545d48d45bc4f82bb6de6/2/33", "caption": "" }, "displayorder": 33, "url": "https://mlslmedia.azureedge.net/property/MLSL/81881186/41a3fedcd9f545d48d45bc4f82bb6de6/2/34", "caption": "" }, "displayorder": 34, "url": "https://mlslmedia.azureedge.net/property/MLSL/81881186/41a3fedcd9f545d48d45bc4f82bb6de6/2/35", "caption": "" }, "displayorder": 35, "url": "https://mlslmedia.azureedge.net/property/MLSL/81881186/41a3fedcd9f545d48d45bc4f82bb6de6/2/36", "caption": "" }, "displayorder": 36, "url": "https://mlslmedia.azureedge.net/property/MLSL/81881186/41a3fedcd9f545d48d45bc4f82bb6de6/2/37", "caption": "" }, "displayorder": 37, "url": "https://mlslmedia.azureedge.net/property/MLSL/81881186/41a3fedcd9f545d48d45bc4f82bb6de6/2/38", "caption": "" }, "displayorder": 38, "url": "https://mlslmedia.azureedge.net/property/MLSL/81881186/41a3fedcd9f545d48d45bc4f82bb6de6/2/39", "caption": "" }, "displayorder": 39, "url": "https://mlslmedia.azureedge.net/property/MLSL/81881186/41a3fedcd9f545d48d45bc4f82bb6de6/2/40", "caption": "" }, "displayorder": 40, "url": "https://mlslmedia.azureedge.net/property/MLSL/81881186/41a3fedcd9f545d48d45bc4f82bb6de6/2/41", "caption": "" }, "displayorder": 41, "url": "https://mlslmedia.azureedge.net/property/MLSL/81881186/41a3fedcd9f545d48d45bc4f82bb6de6/2/42", "caption": "" }, "displayorder": 42, "url": "https://mlslmedia.azureedge.net/property/MLSL/81881186/41a3fedcd9f545d48d45bc4f82bb6de6/2/43", "caption": "" }, "displayorder": 43, "url": "https://mlslmedia.azureedge.net/property/MLSL/81881186/41a3fedcd9f545d48d45bc4f82bb6de6/2/44", "caption": "" }, "displayorder": 44, "url": "https://mlslmedia.azureedge.net/property/MLSL/81881186/41a3fedcd9f545d48d45bc4f82bb6de6/2/45", "caption": "" }, "displayorder": 45, "url": "https://mlslmedia.azureedge.net/property/MLSL/81881186/41a3fedcd9f545d48d45bc4f82bb6de6/2/46", "caption": "" }, "displayorder": 46, "url": "https://mlslmedia.azureedge.net/property/MLSL/81881186/41a3fedcd9f545d48d45bc4f82bb6de6/2/47", "caption": "" }, "displayorder": 47, "url": "https://mlslmedia.azureedge.net/property/MLSL/81881186/41a3fedcd9f545d48d45bc4f82bb6de6/2/48", "caption": "" }, "displayorder": 48, "url": "https://mlslmedia.azureedge.net/property/MLSL/81881186/41a3fedcd9f545d48d45bc4f82bb6de6/2/49", "caption": "" }, "displayorder": 49, "url": "https://mlslmedia.azureedge.net/property/MLSL/81881186/41a3fedcd9f545d48d45bc4f82bb6de6/2/50", "caption": "" }, "displayorder": 50, "url": "https://mlslmedia.azureedge.net/property/MLSL/81881186/41a3fedcd9f545d48d45bc4f82bb6de6/2/51", "caption": "" }, "displayorder": 51, "url": "https://mlslmedia.azureedge.net/property/MLSL/81881186/41a3fedcd9f545d48d45bc4f82bb6de6/2/52", "caption": "" } ], "agent": { "name": " DeLeon Team", "phone": "650-543-8500", "email": "michaelr@deleonrealty.com" }, "broker": { "name": "Deleon Realty", "phone": "", "email": "" } }; ]]>
5925 Alpine Road
PORTOLA VALLEY, CA 94028

Click here for map
Residential Home
$5,488,000
5,463 Sq Feet
5 Bedrooms
4 Bathrooms
2 Partial Baths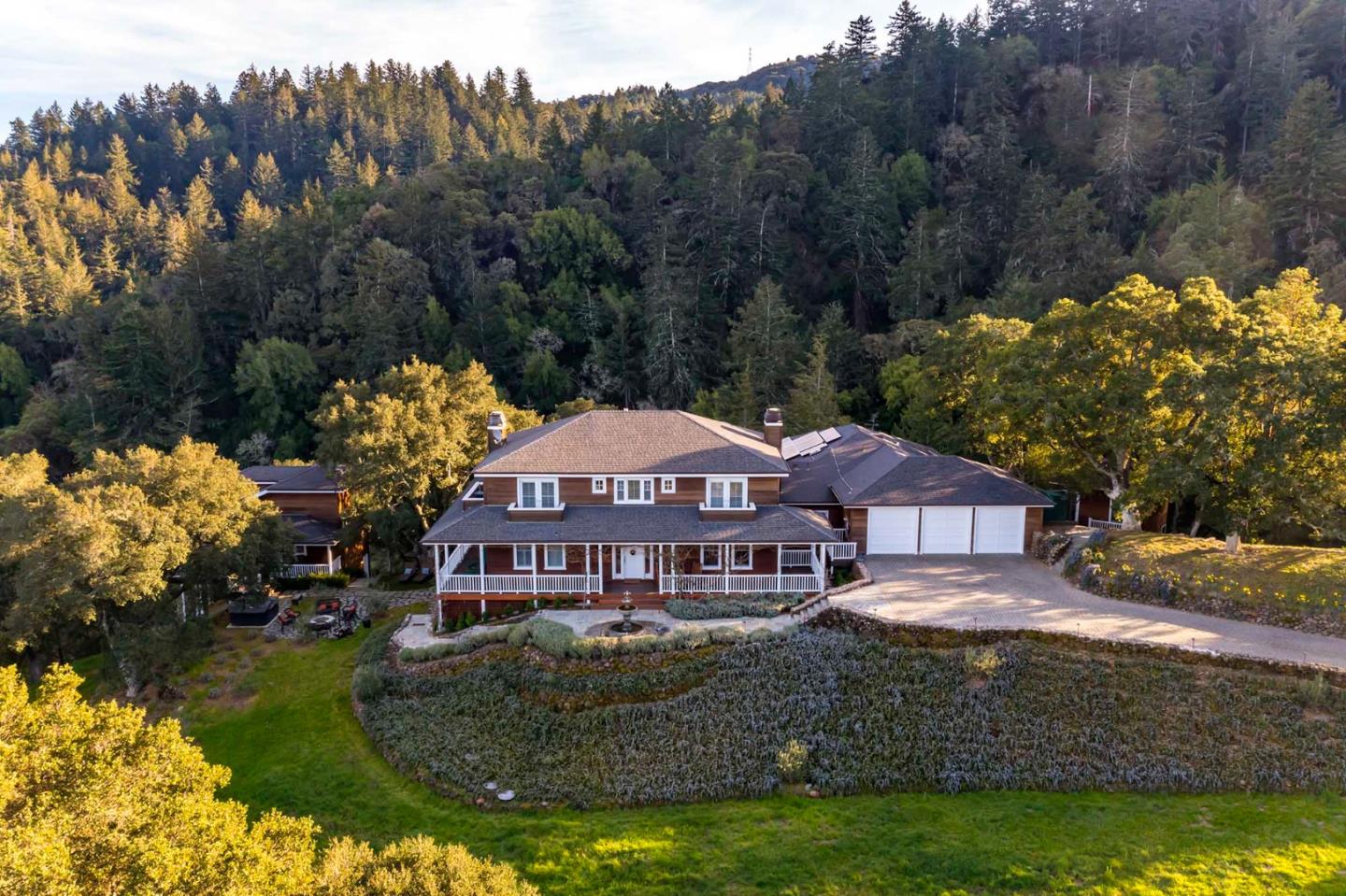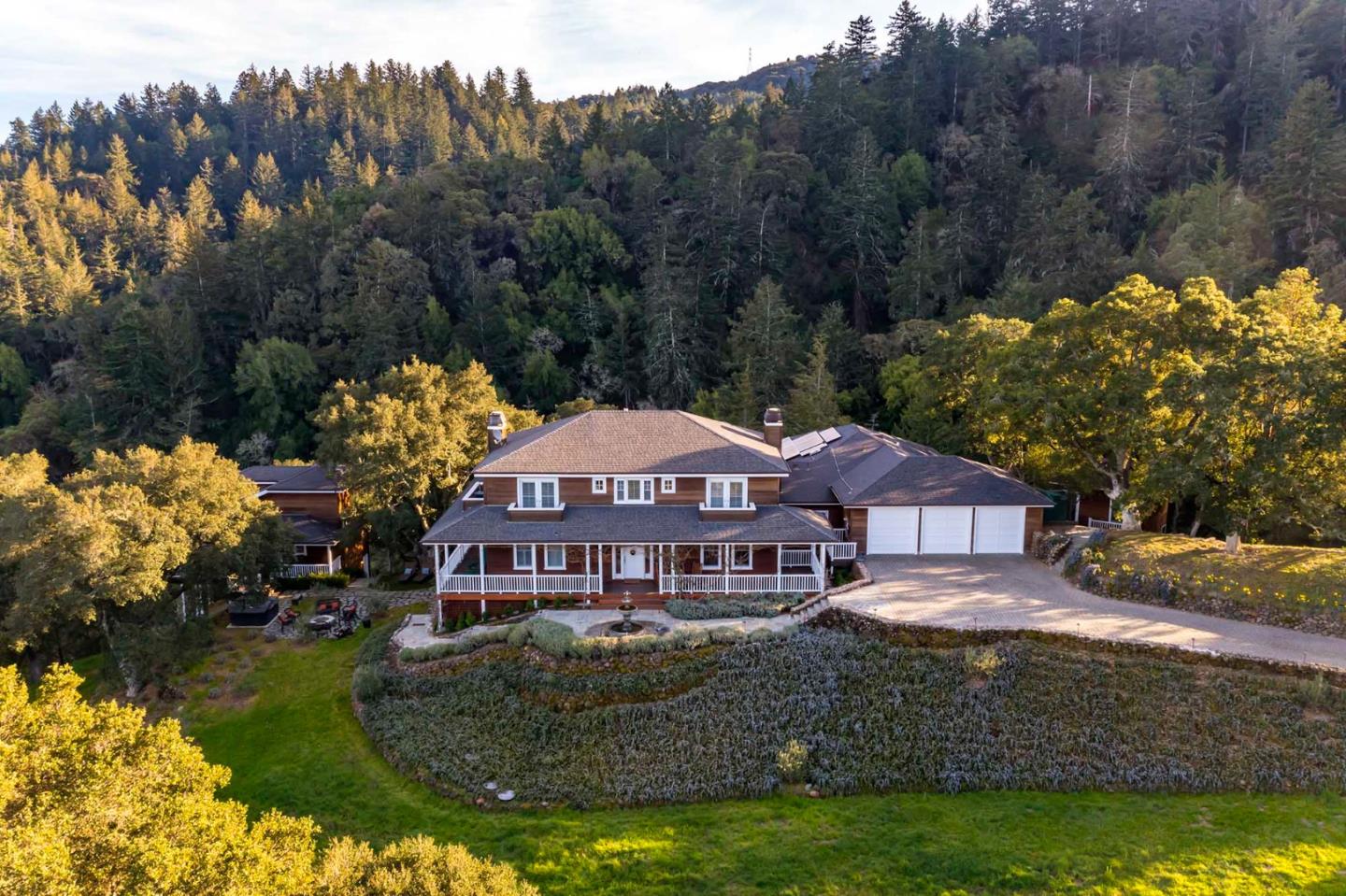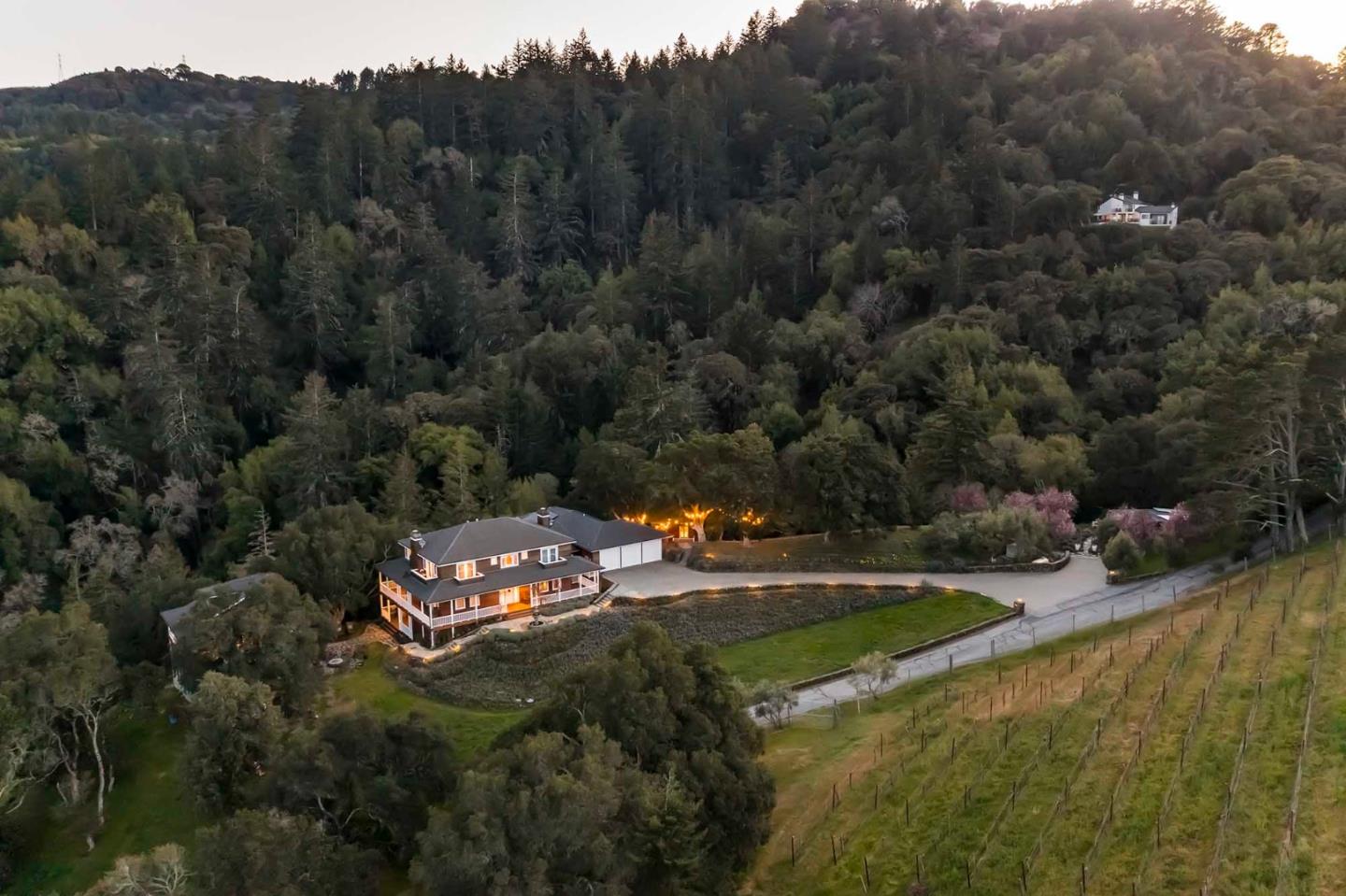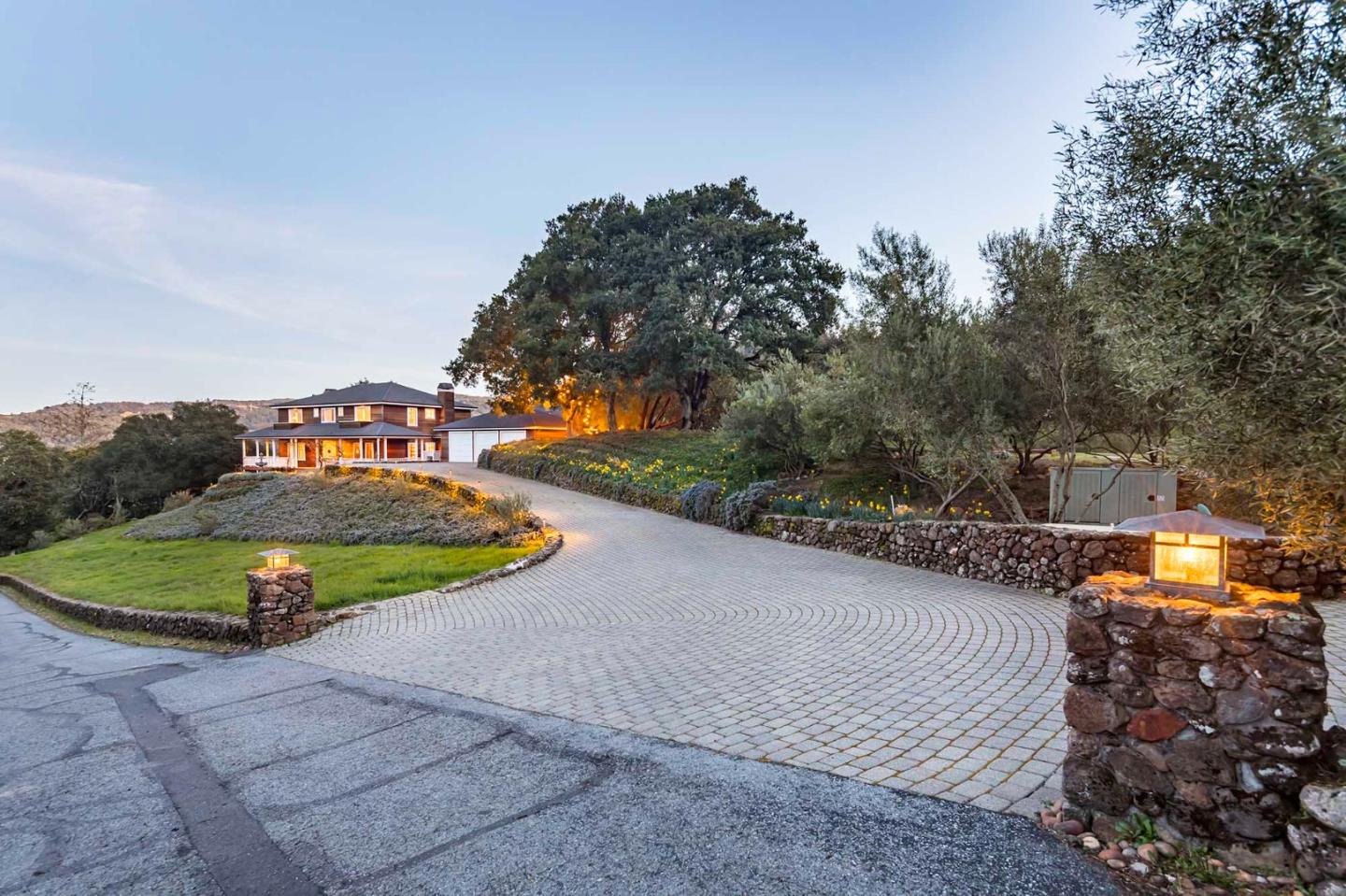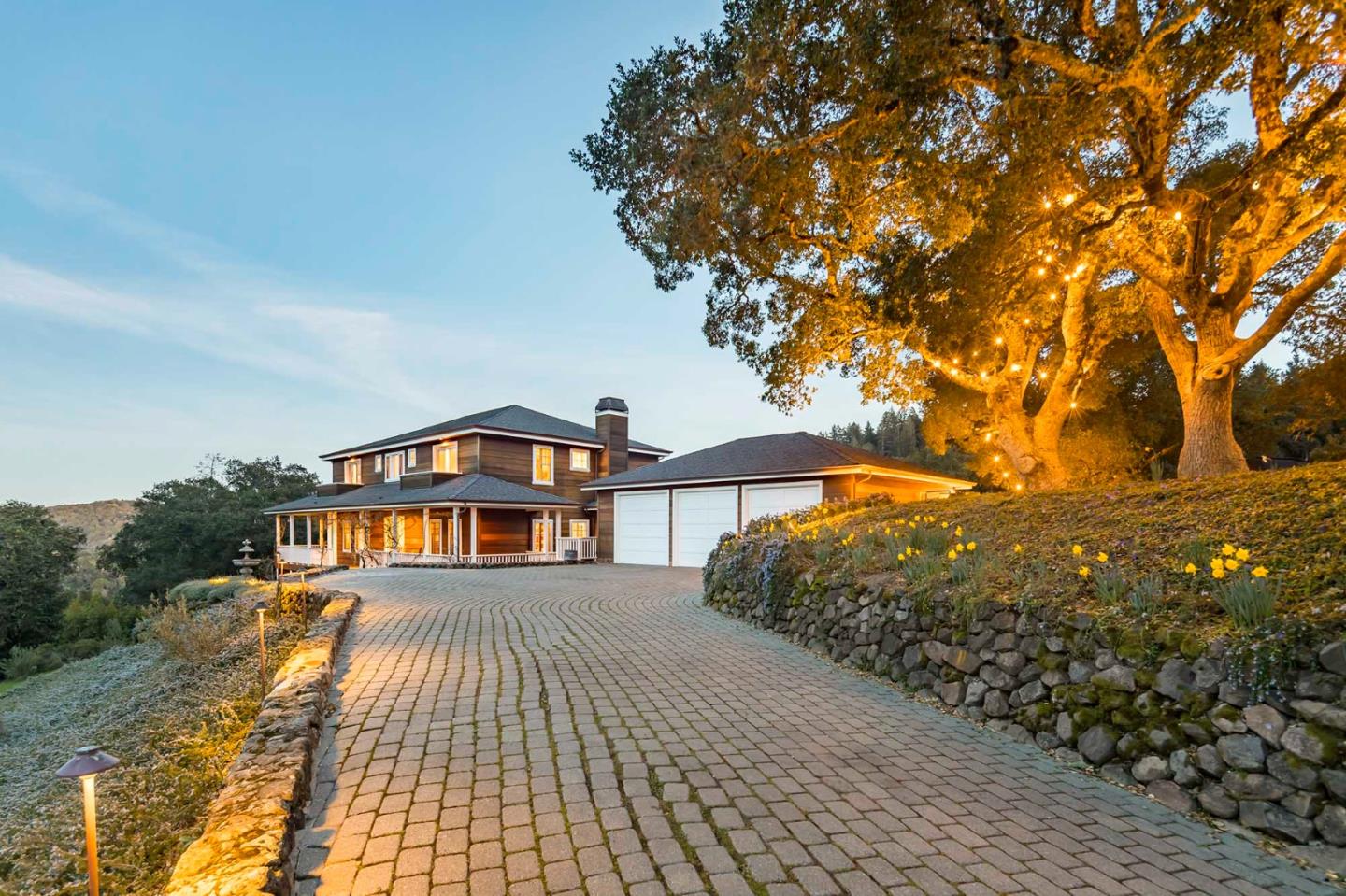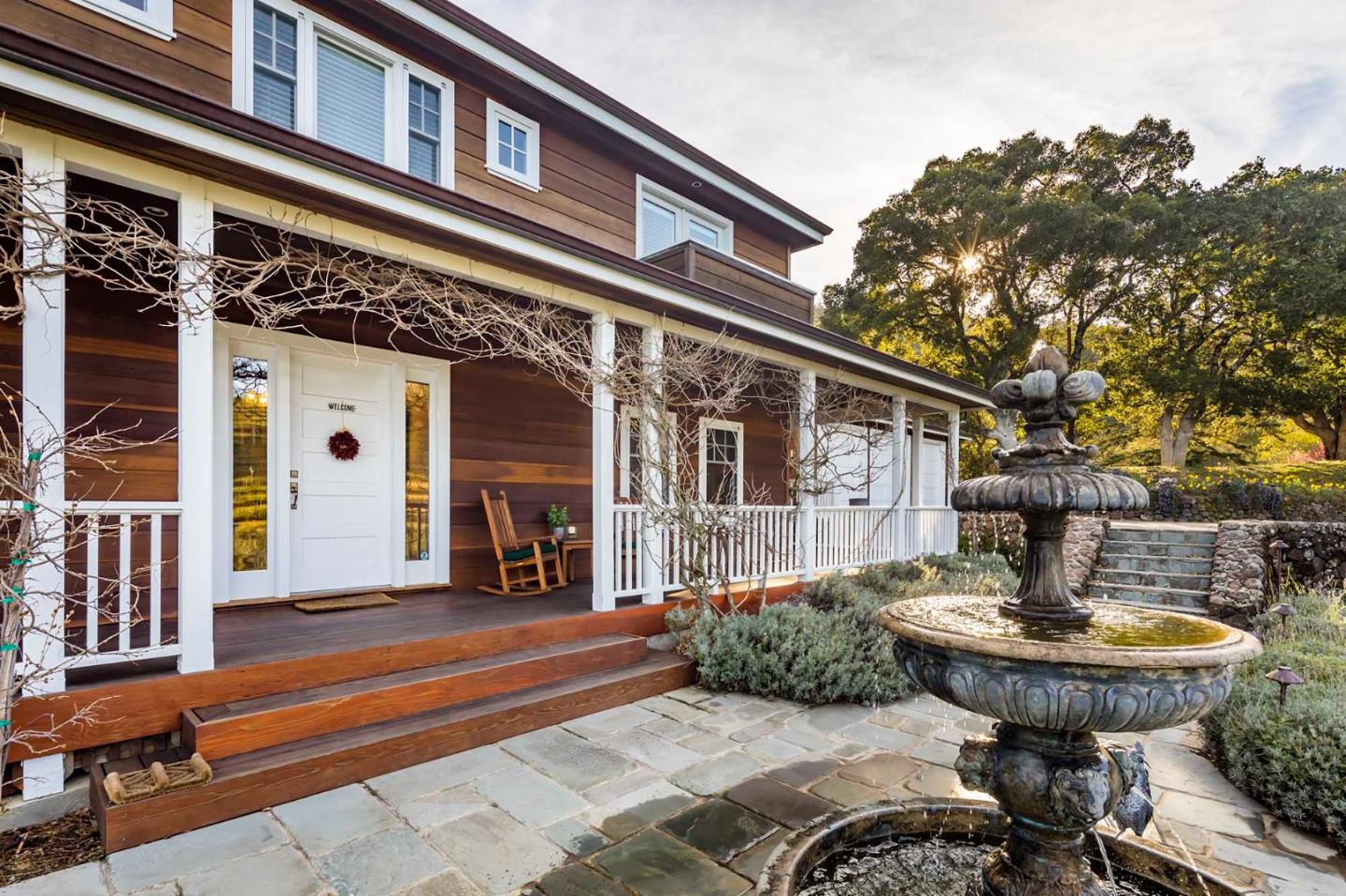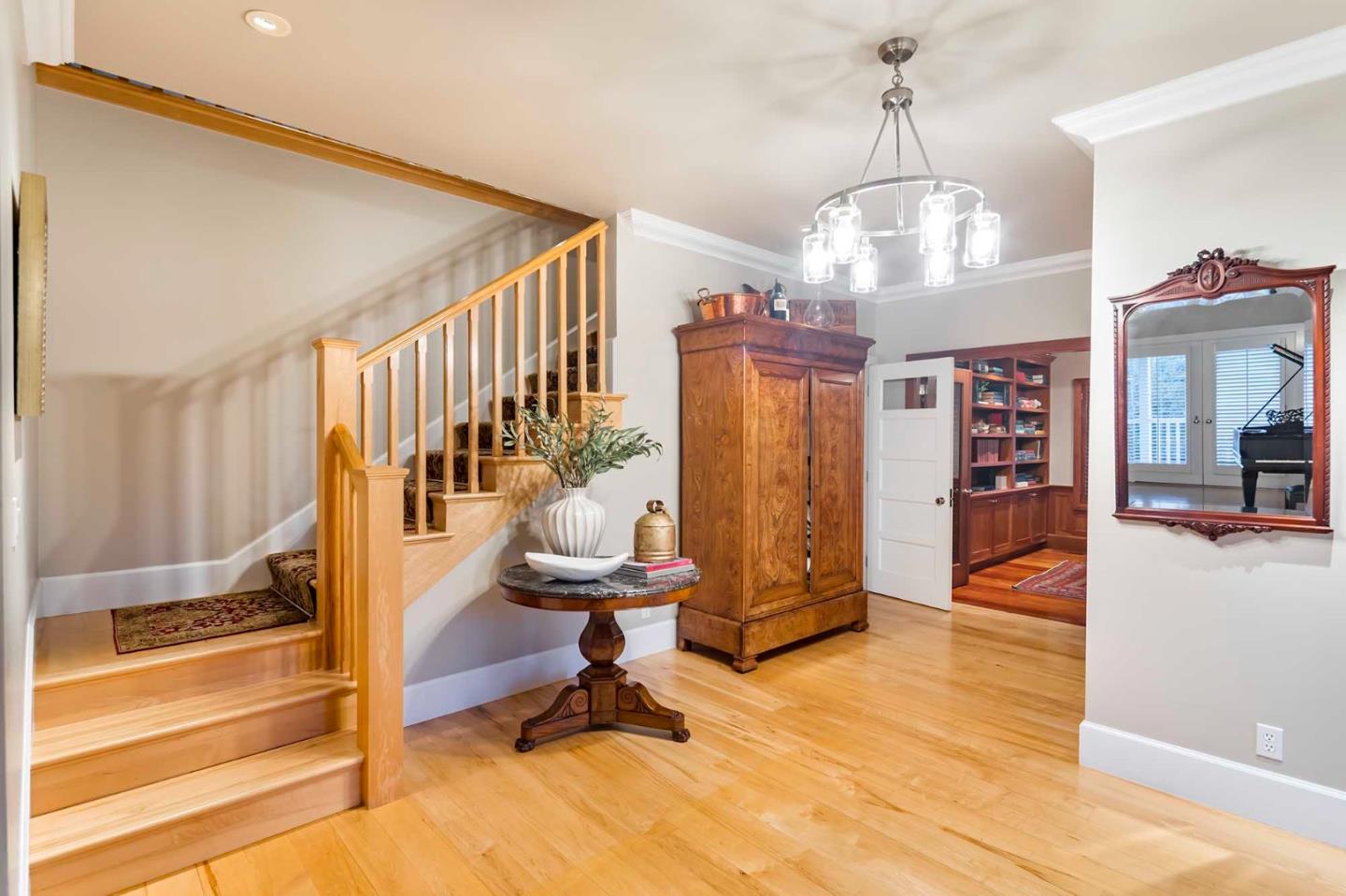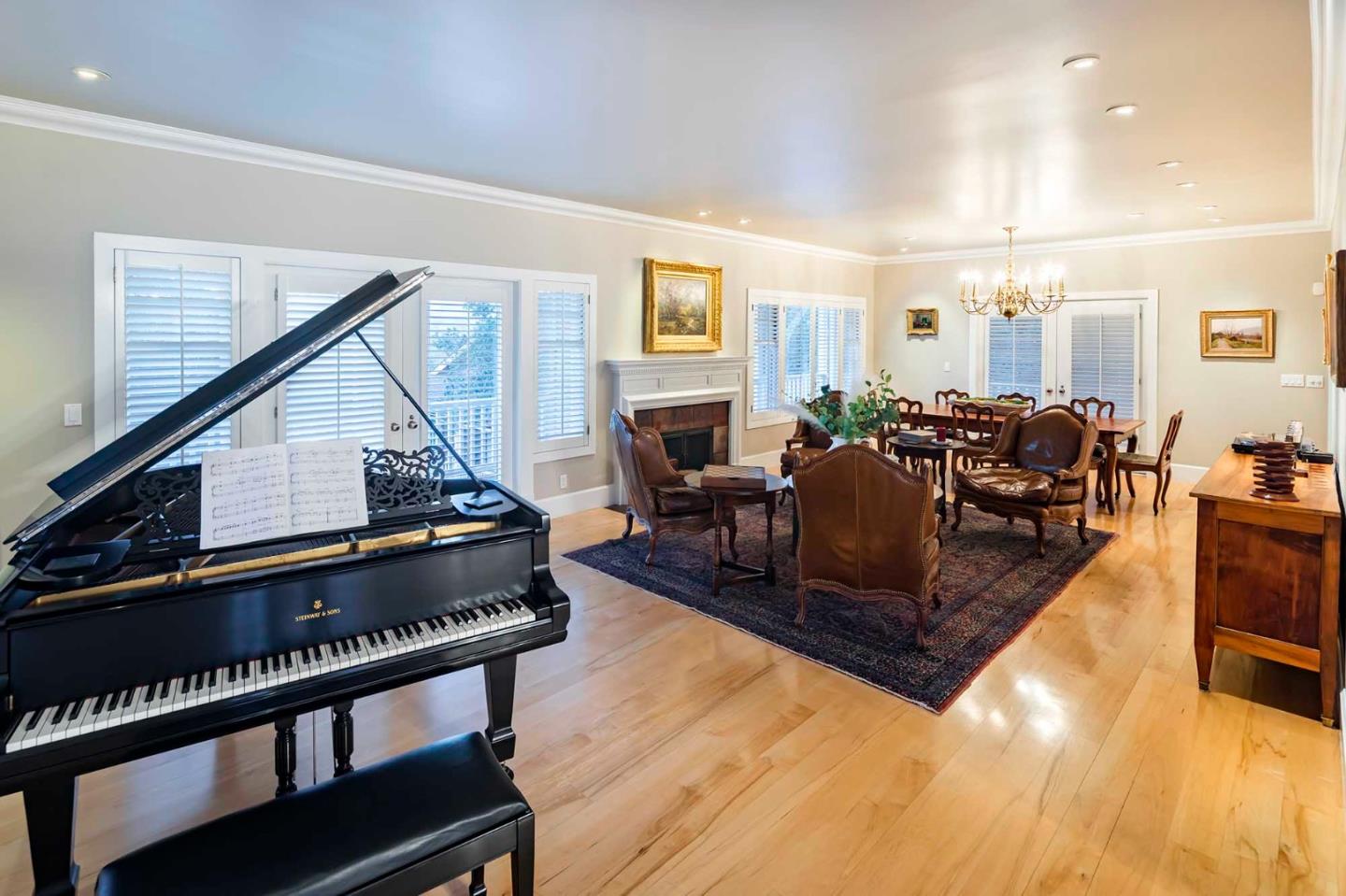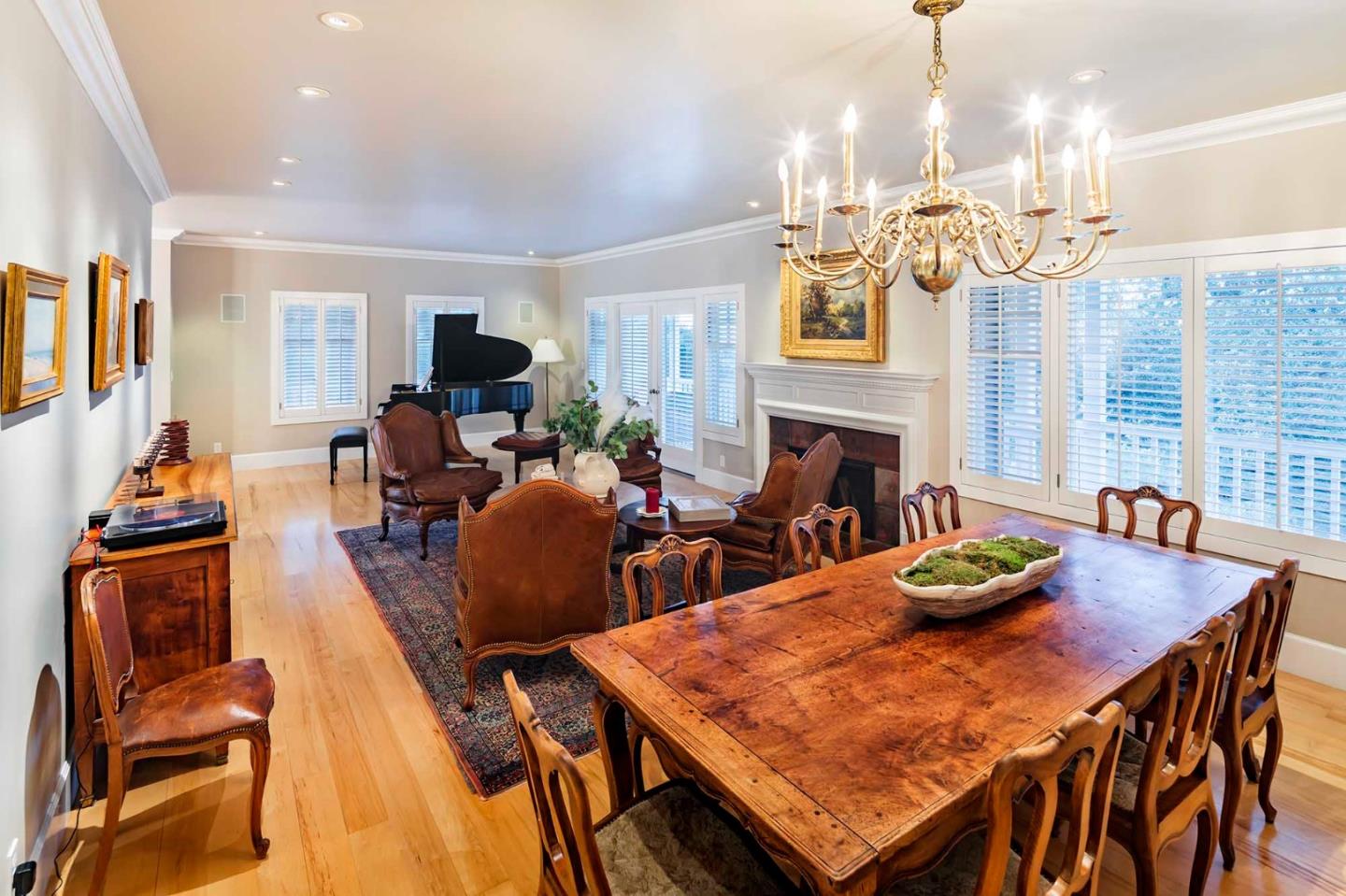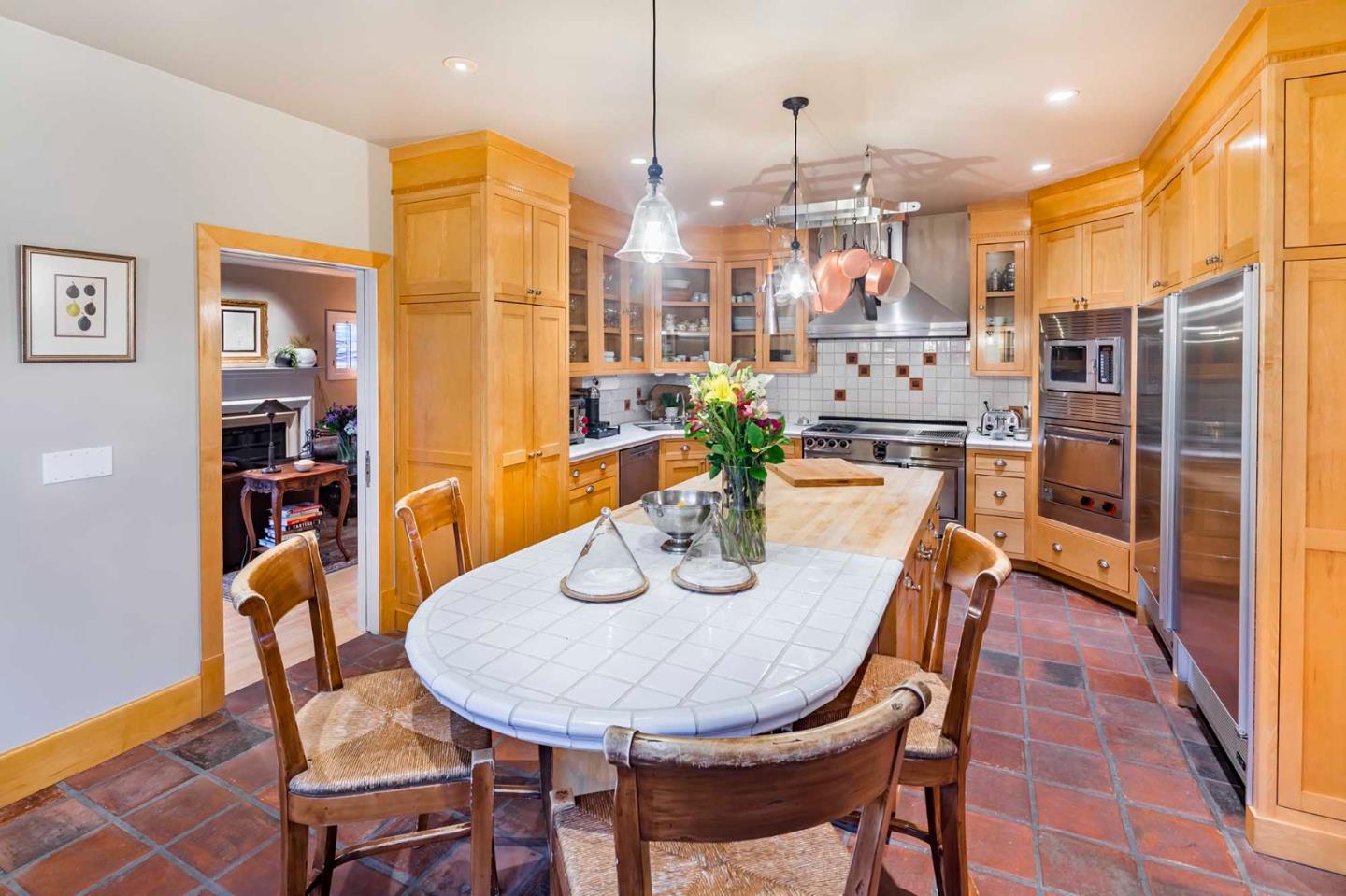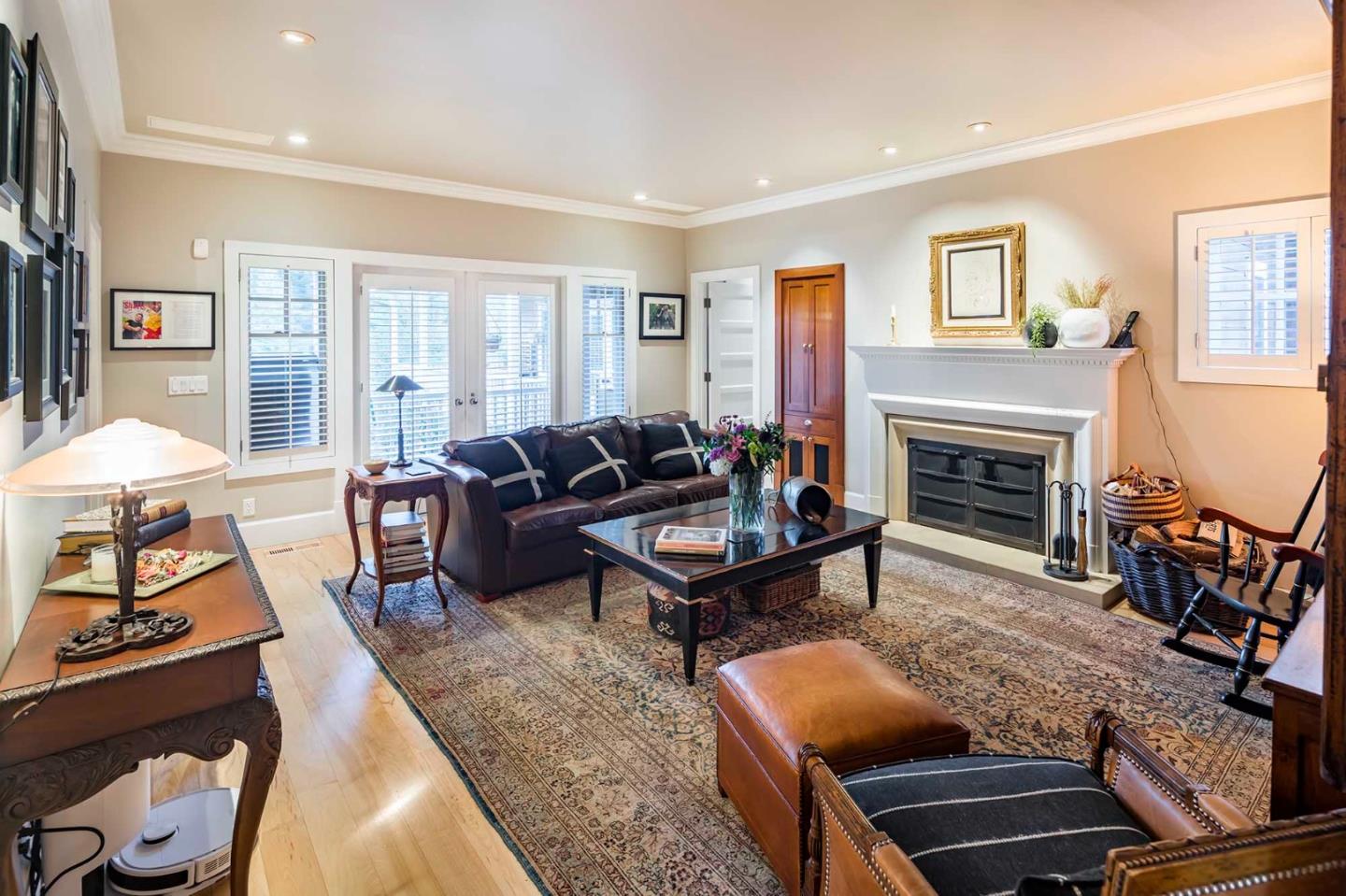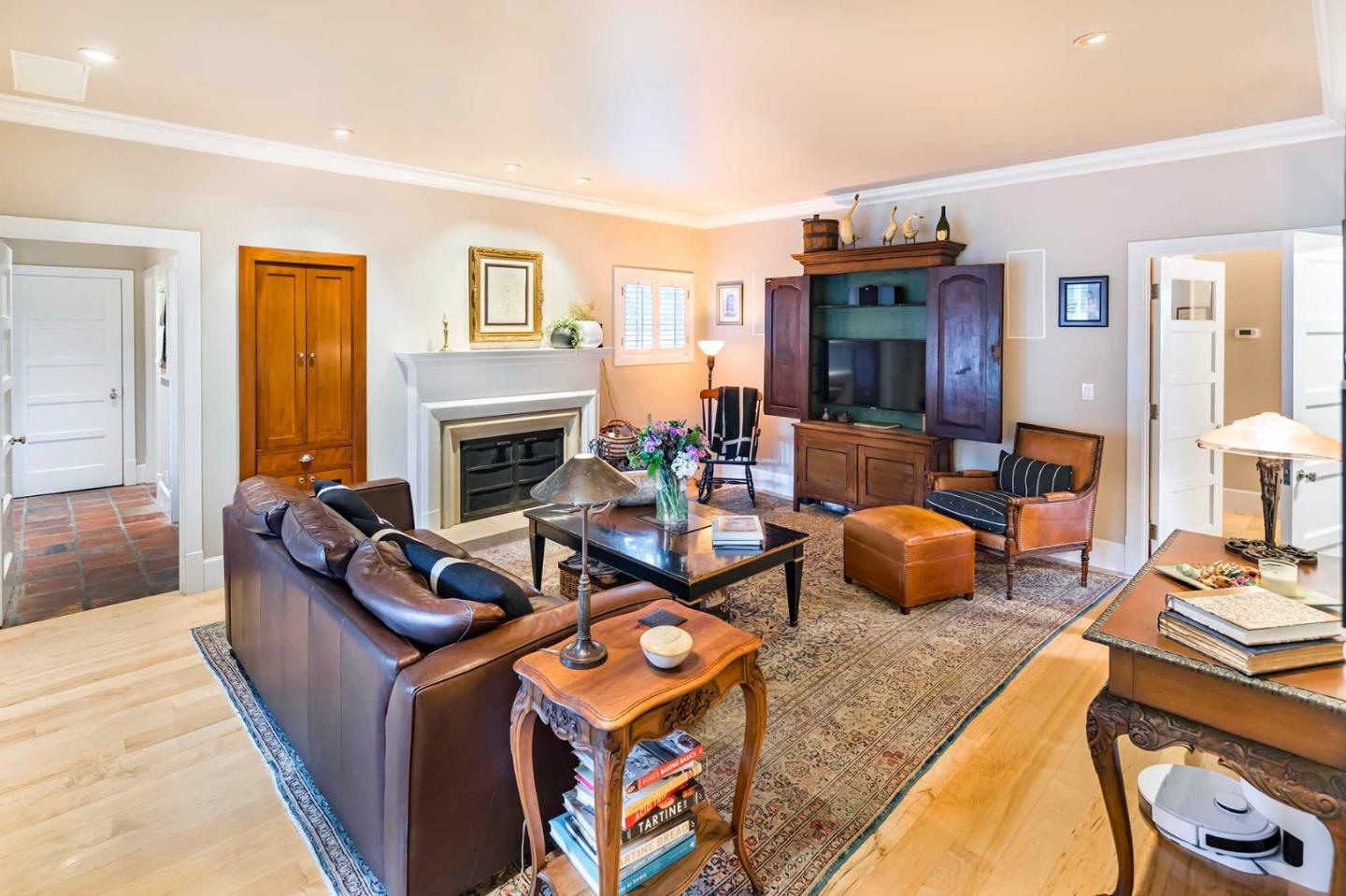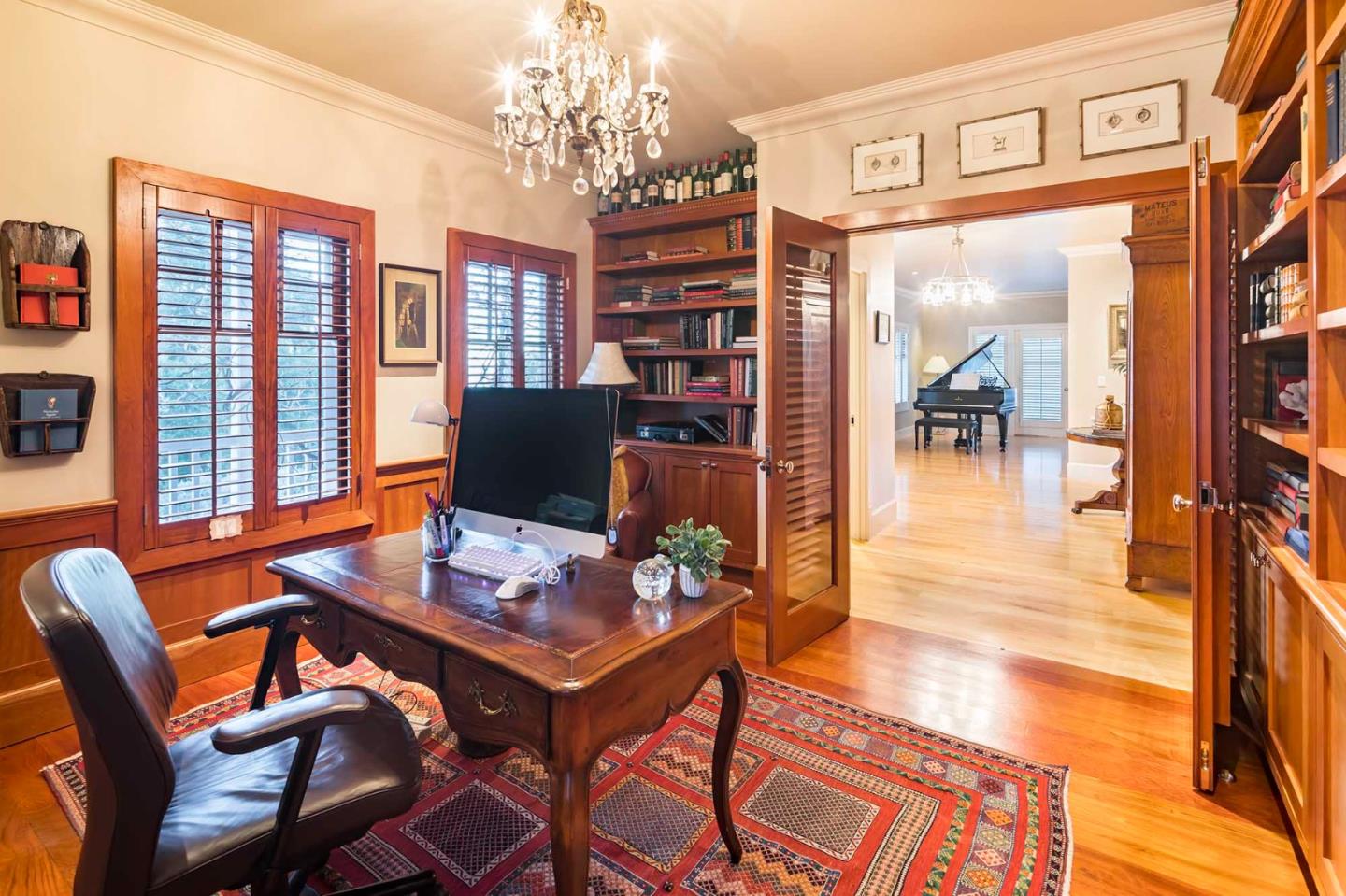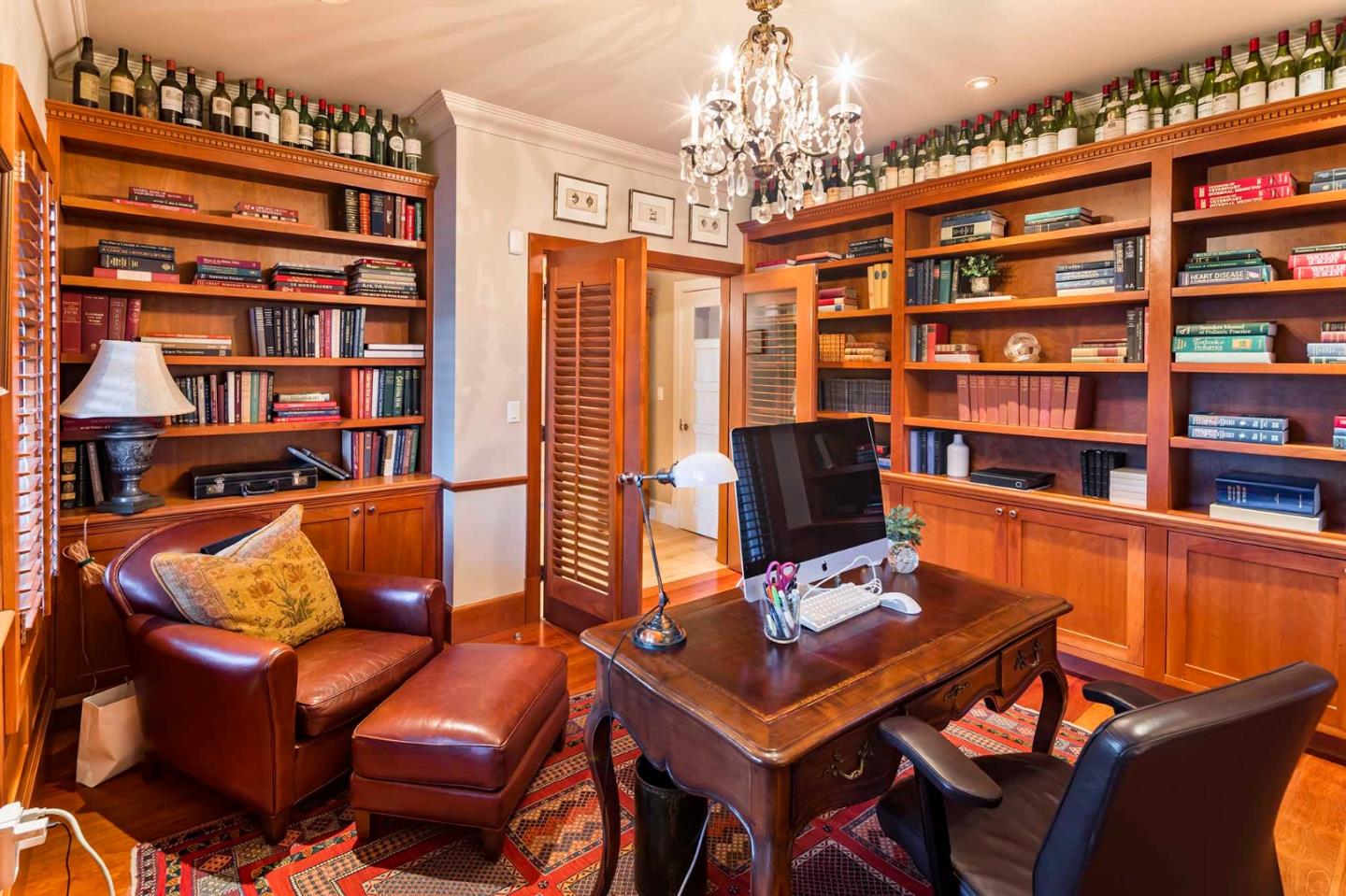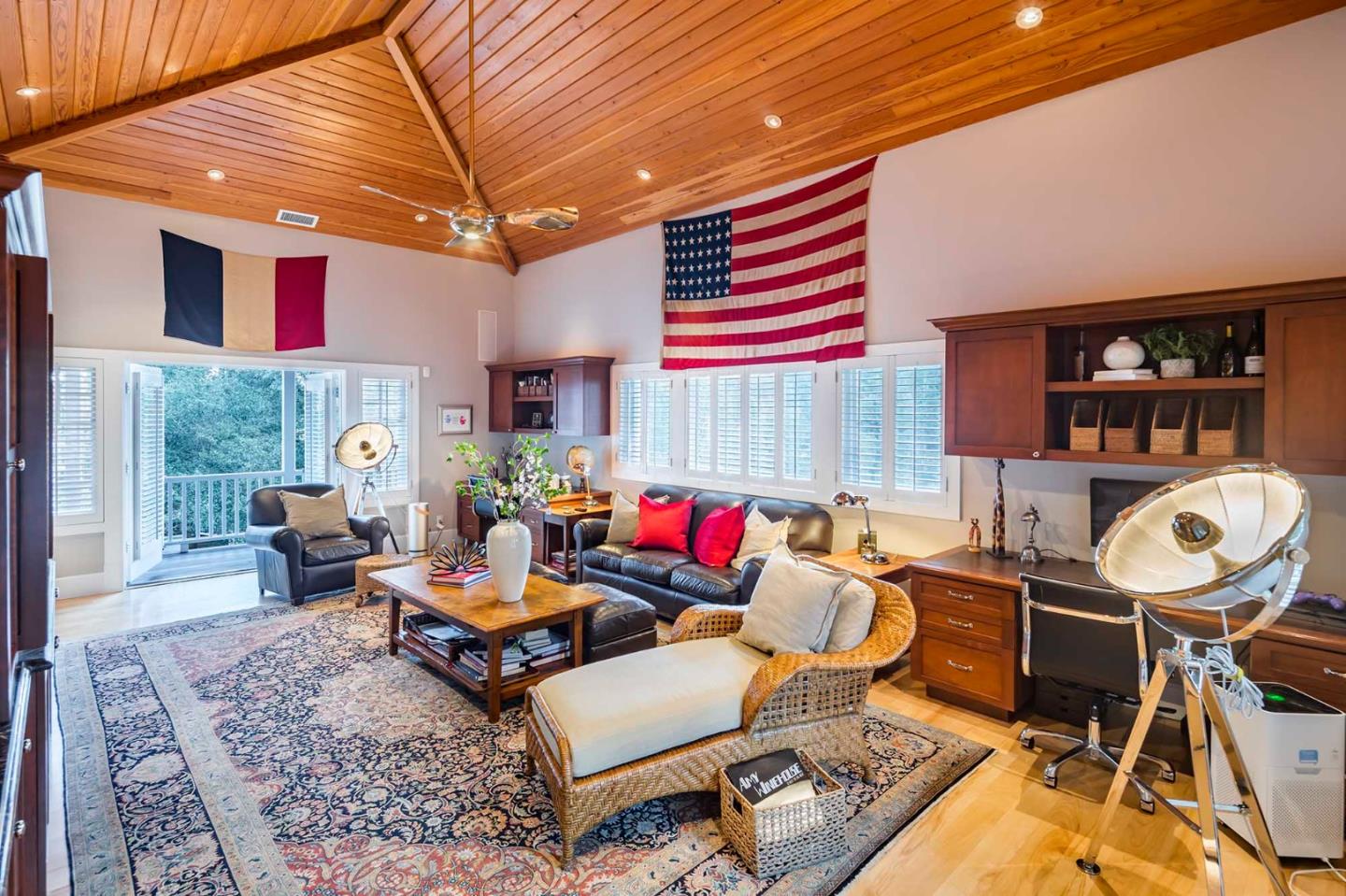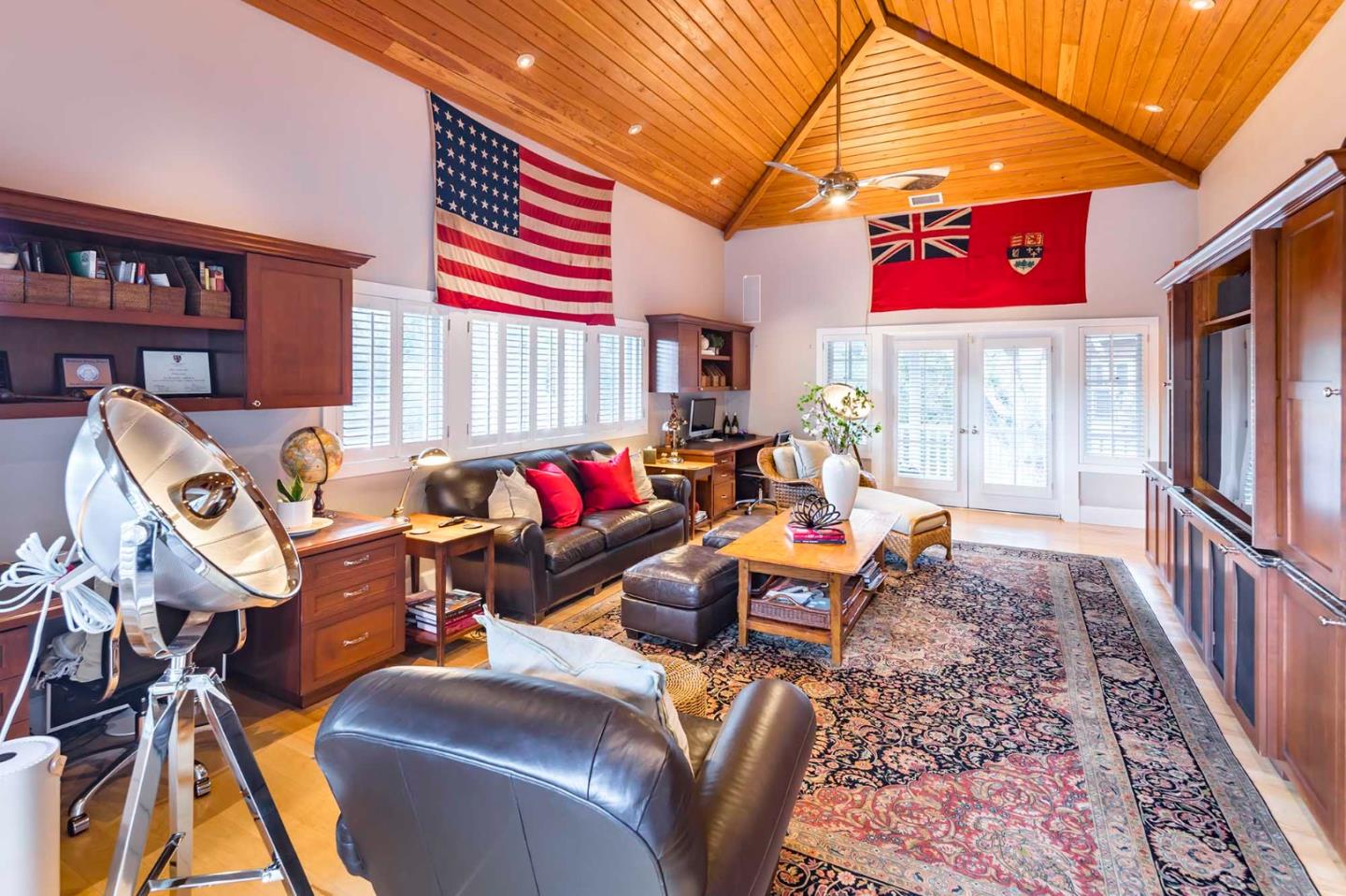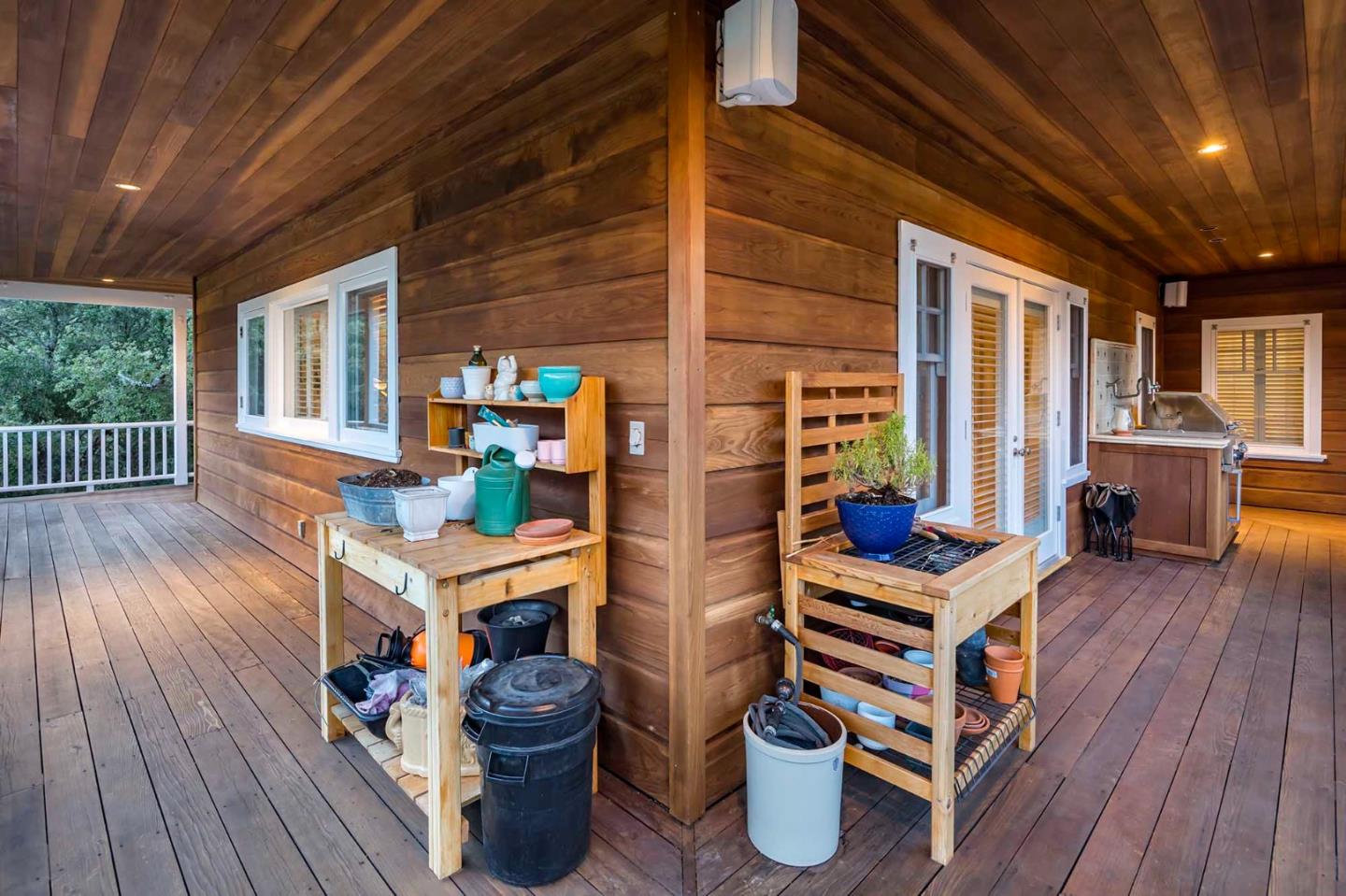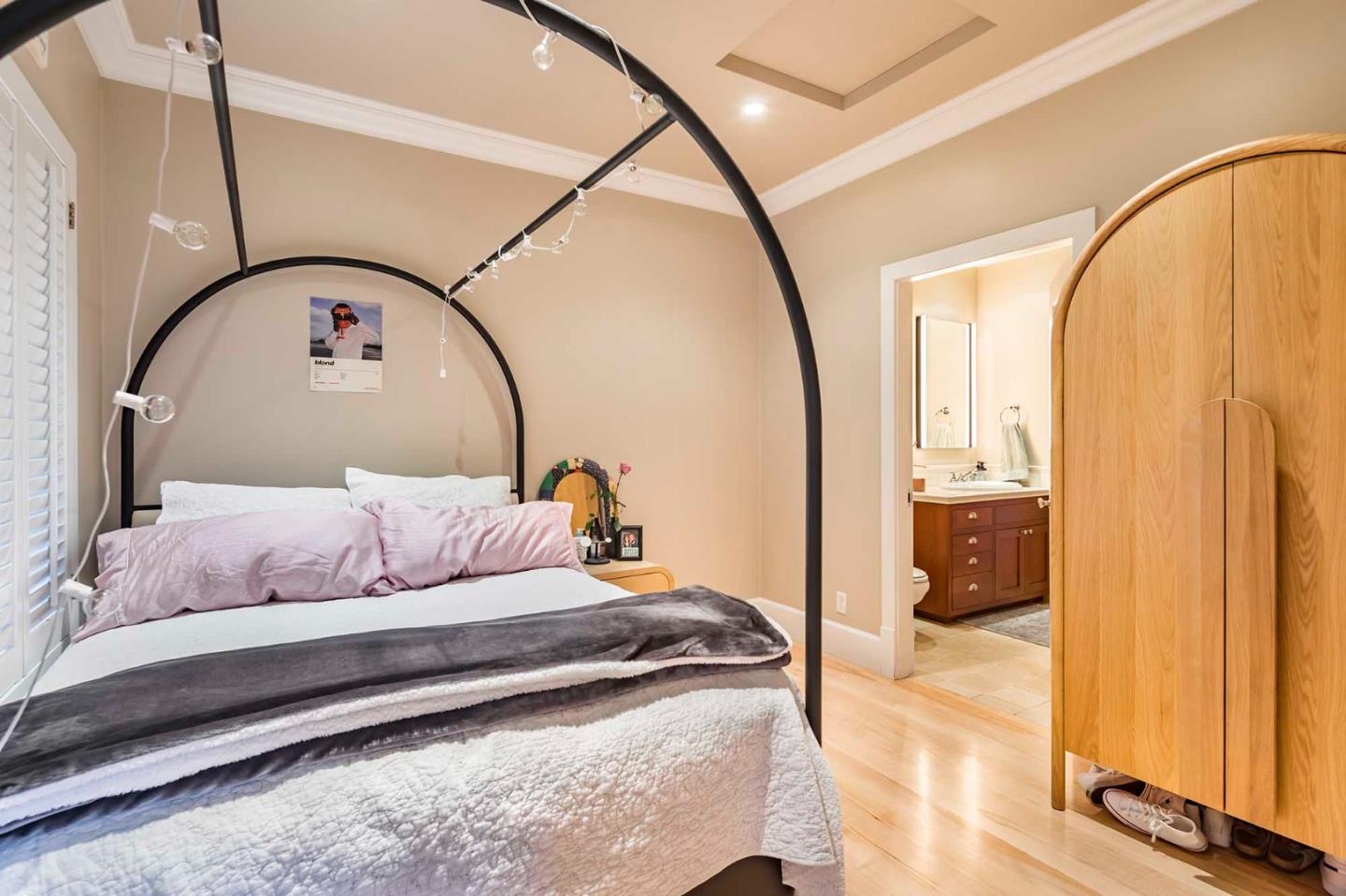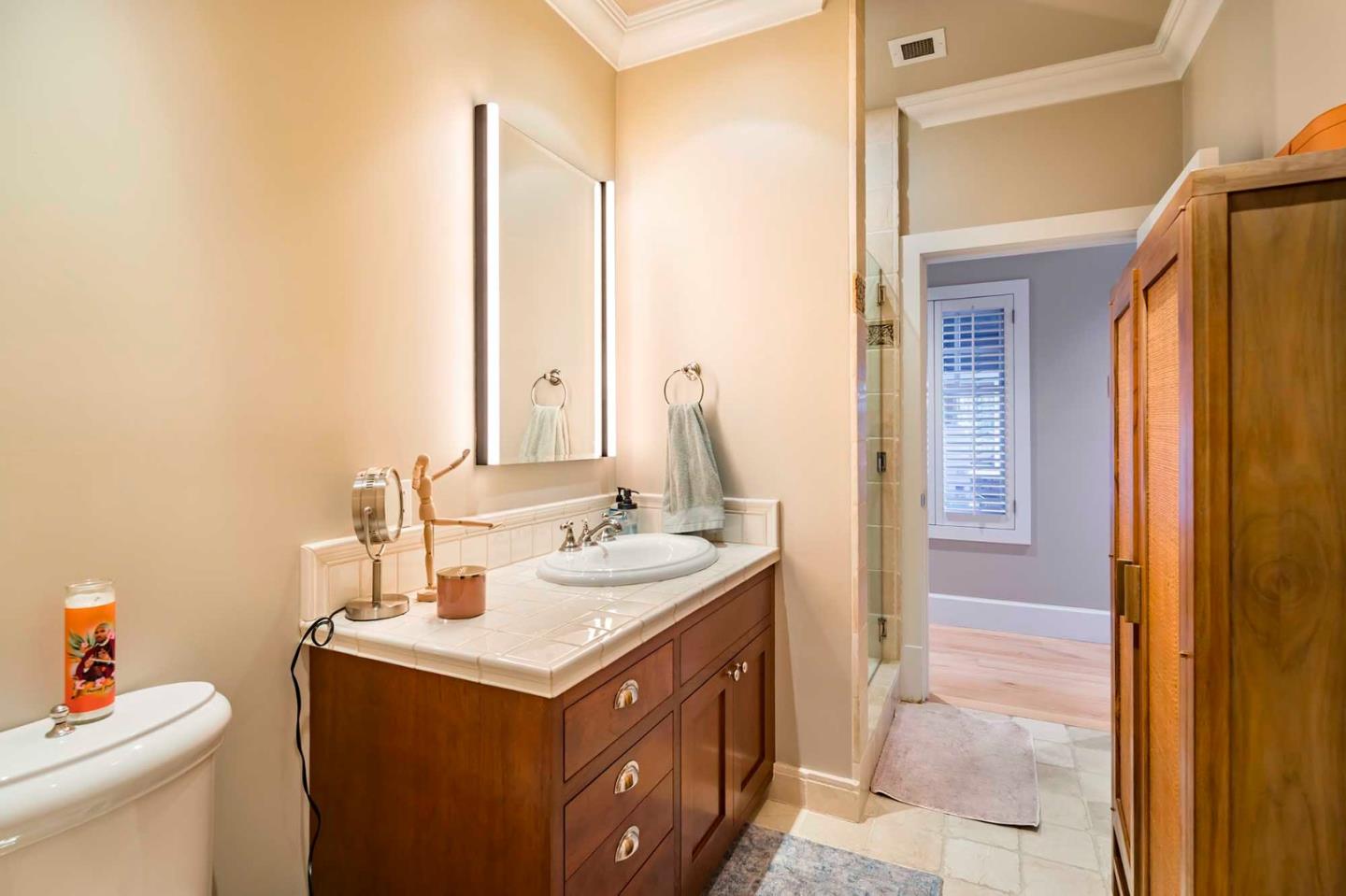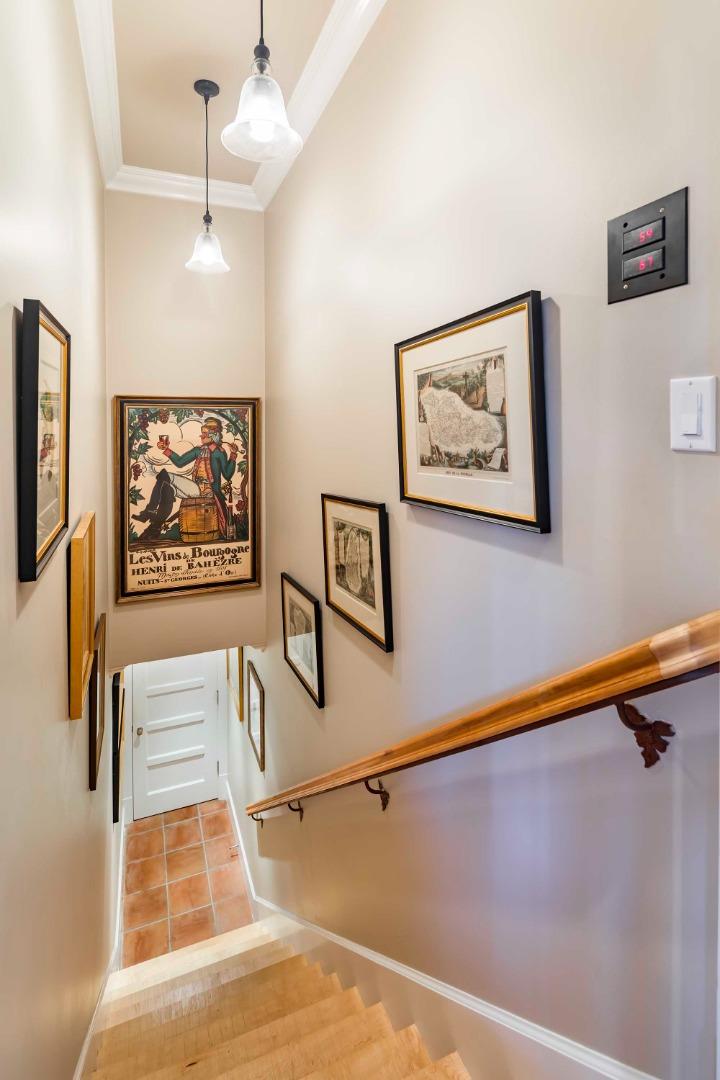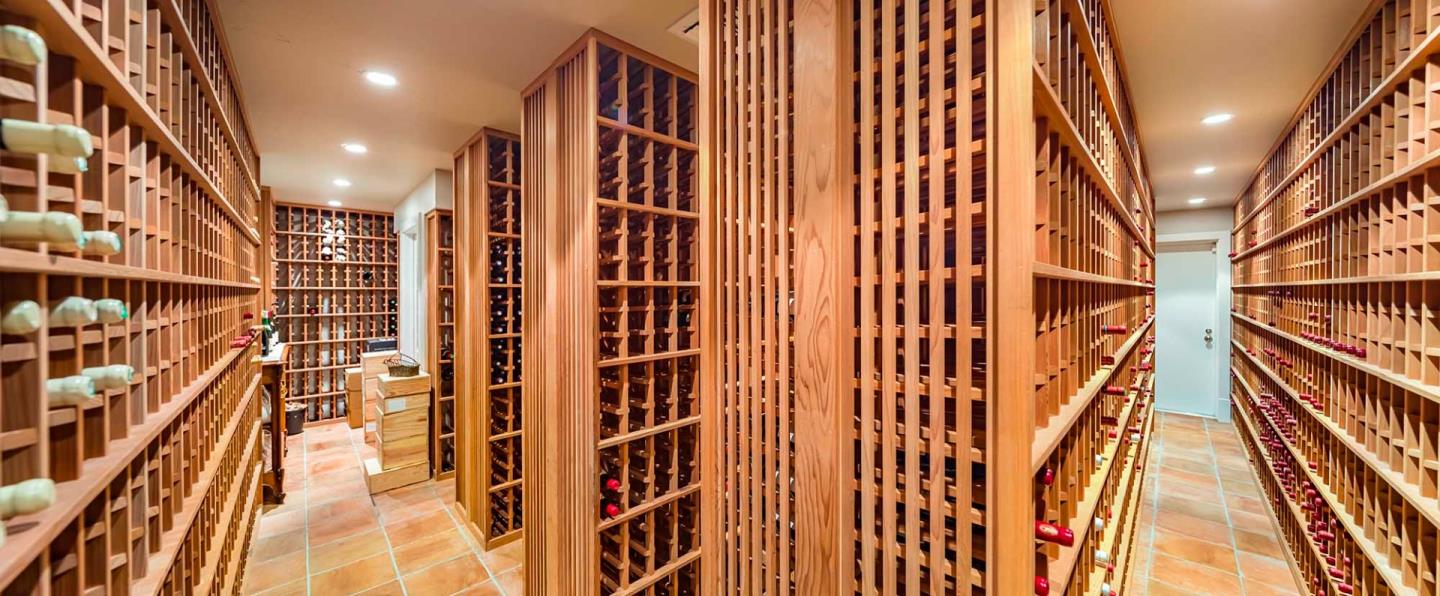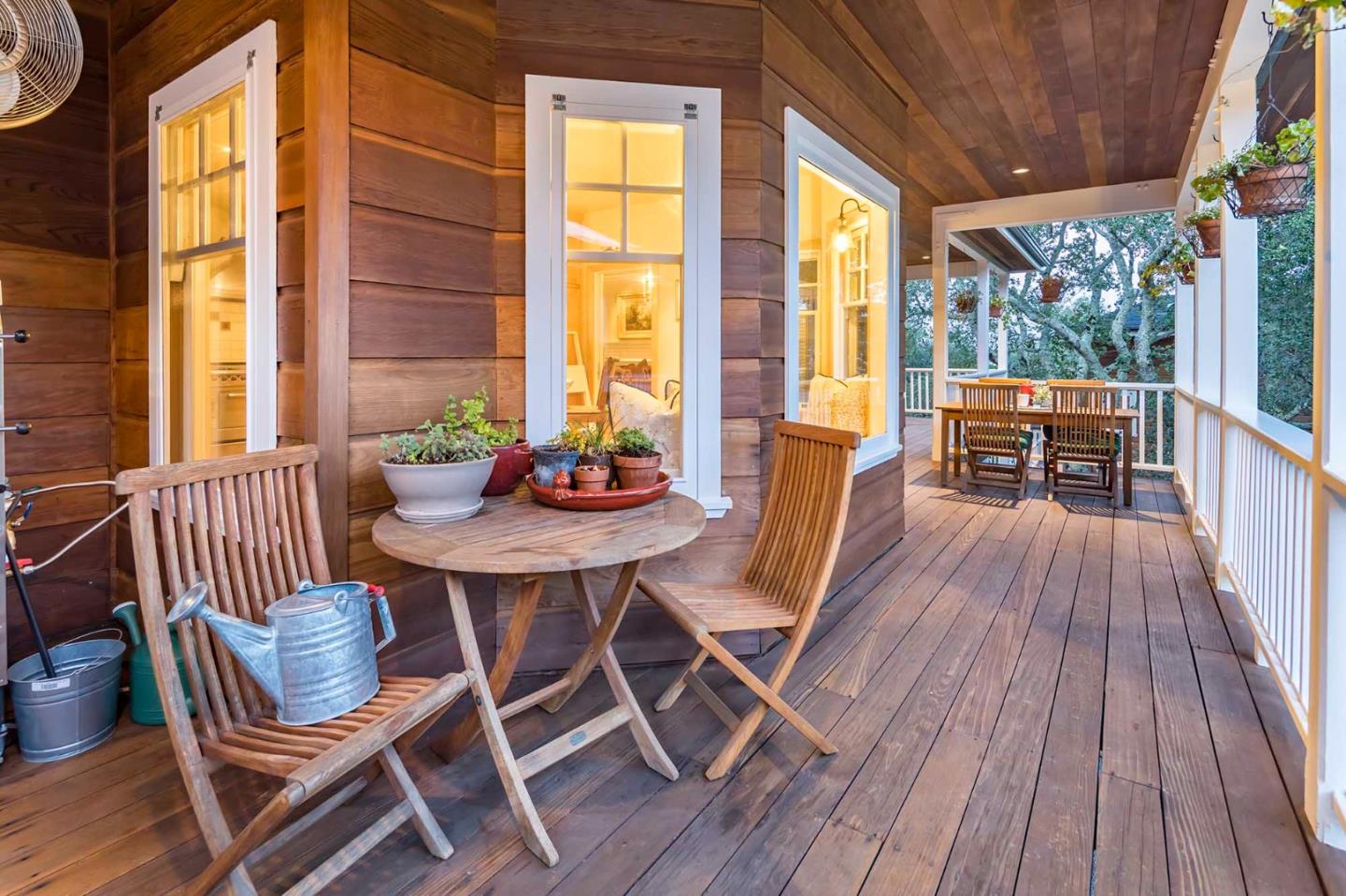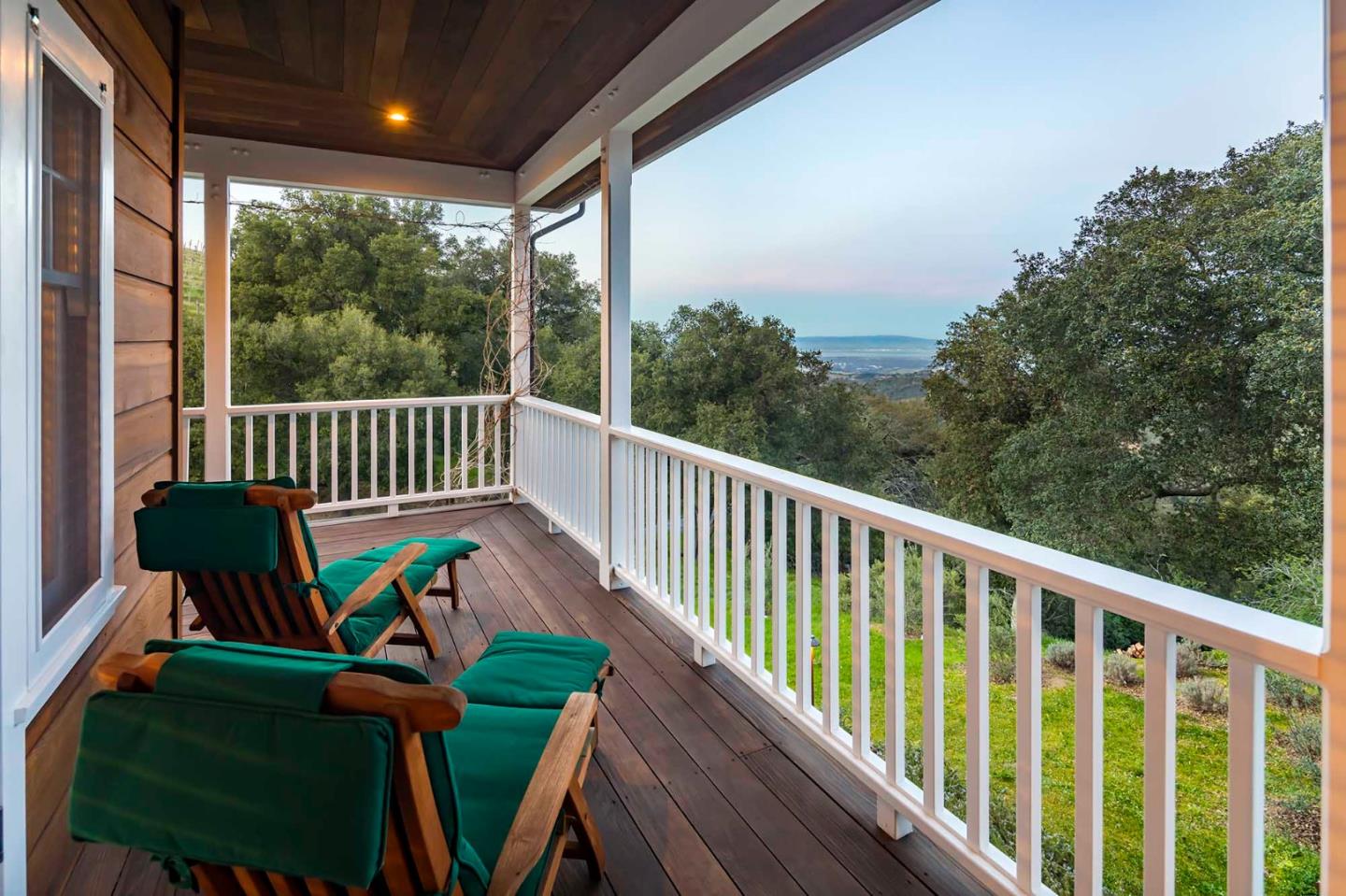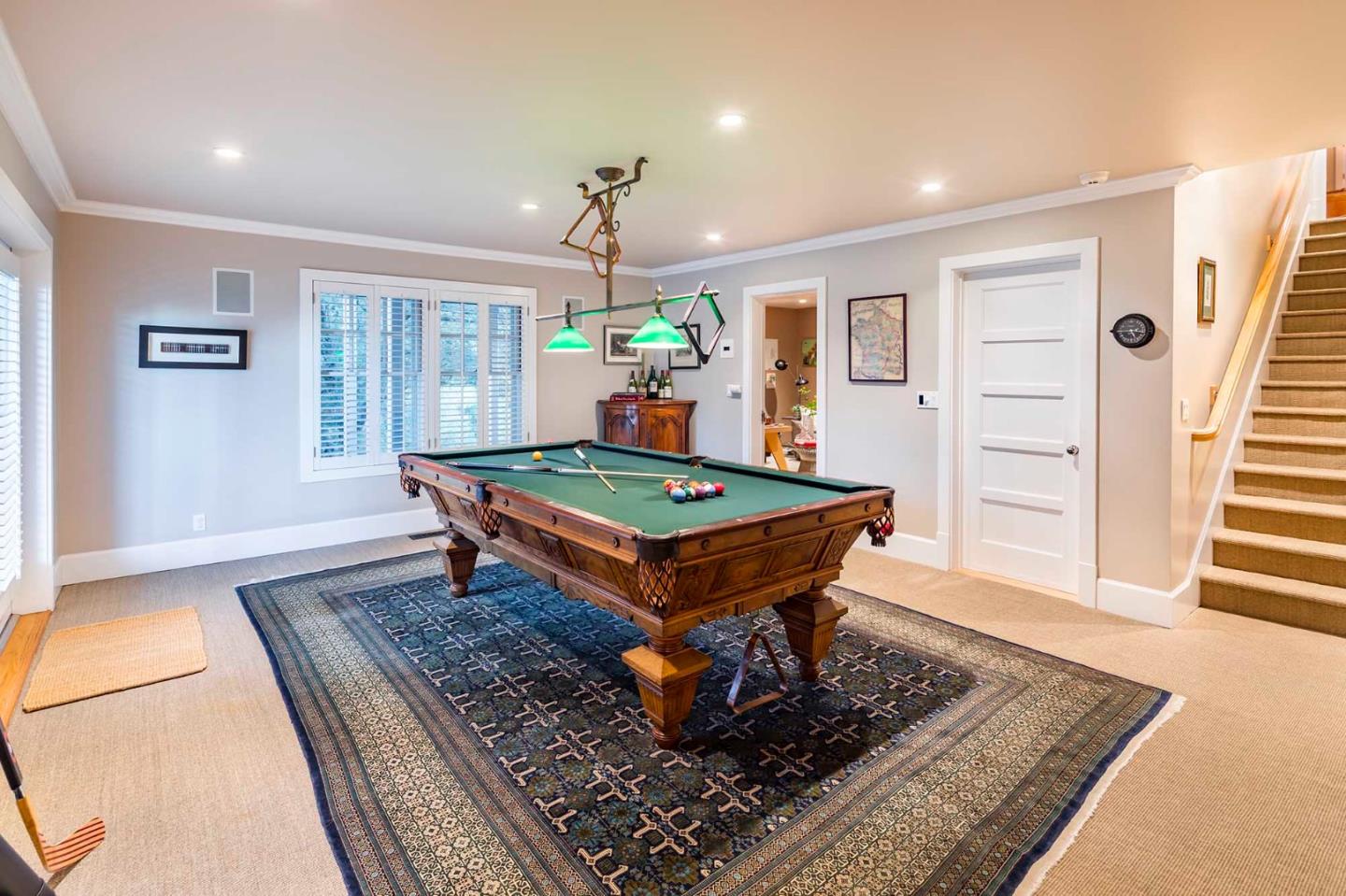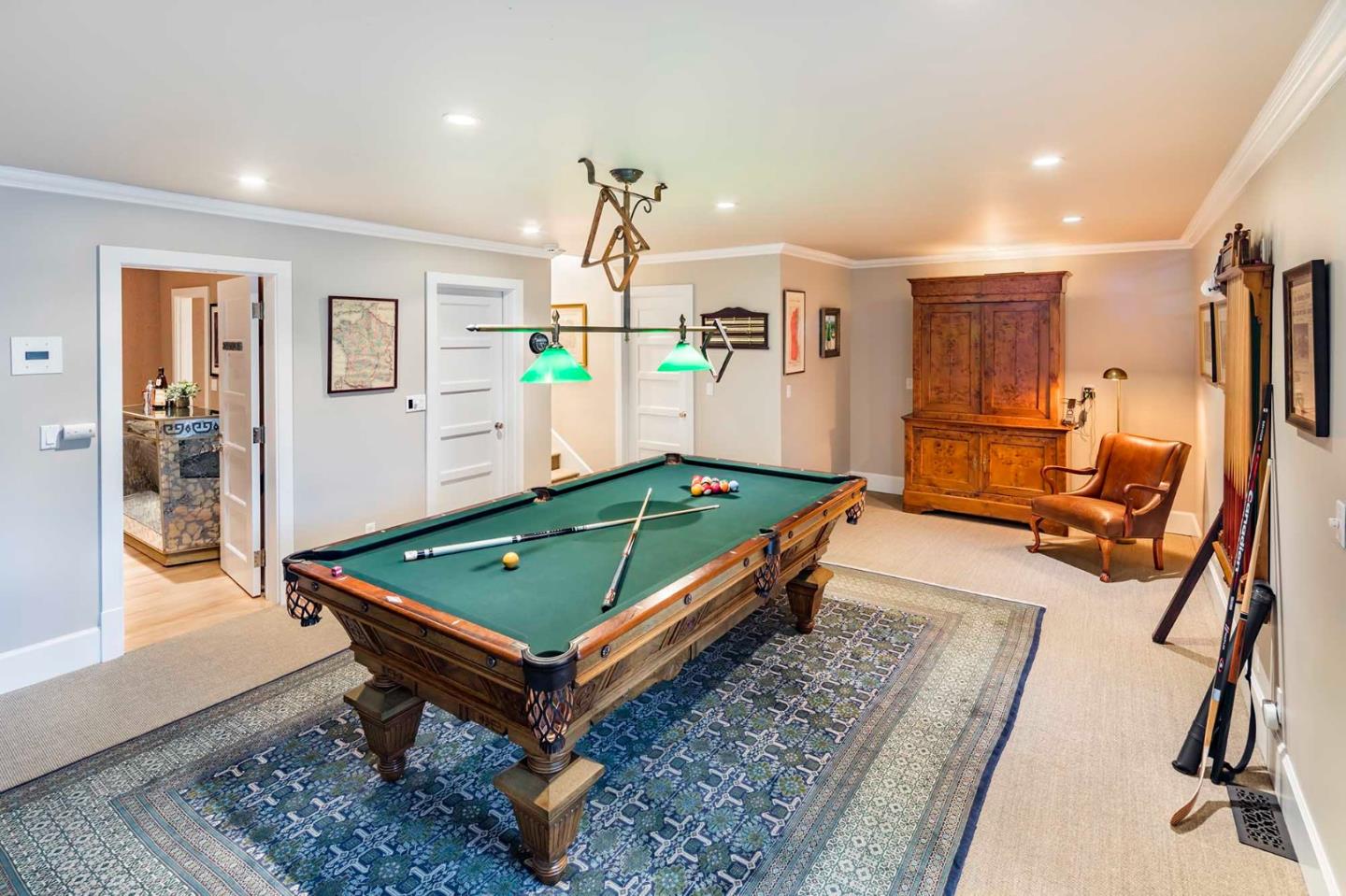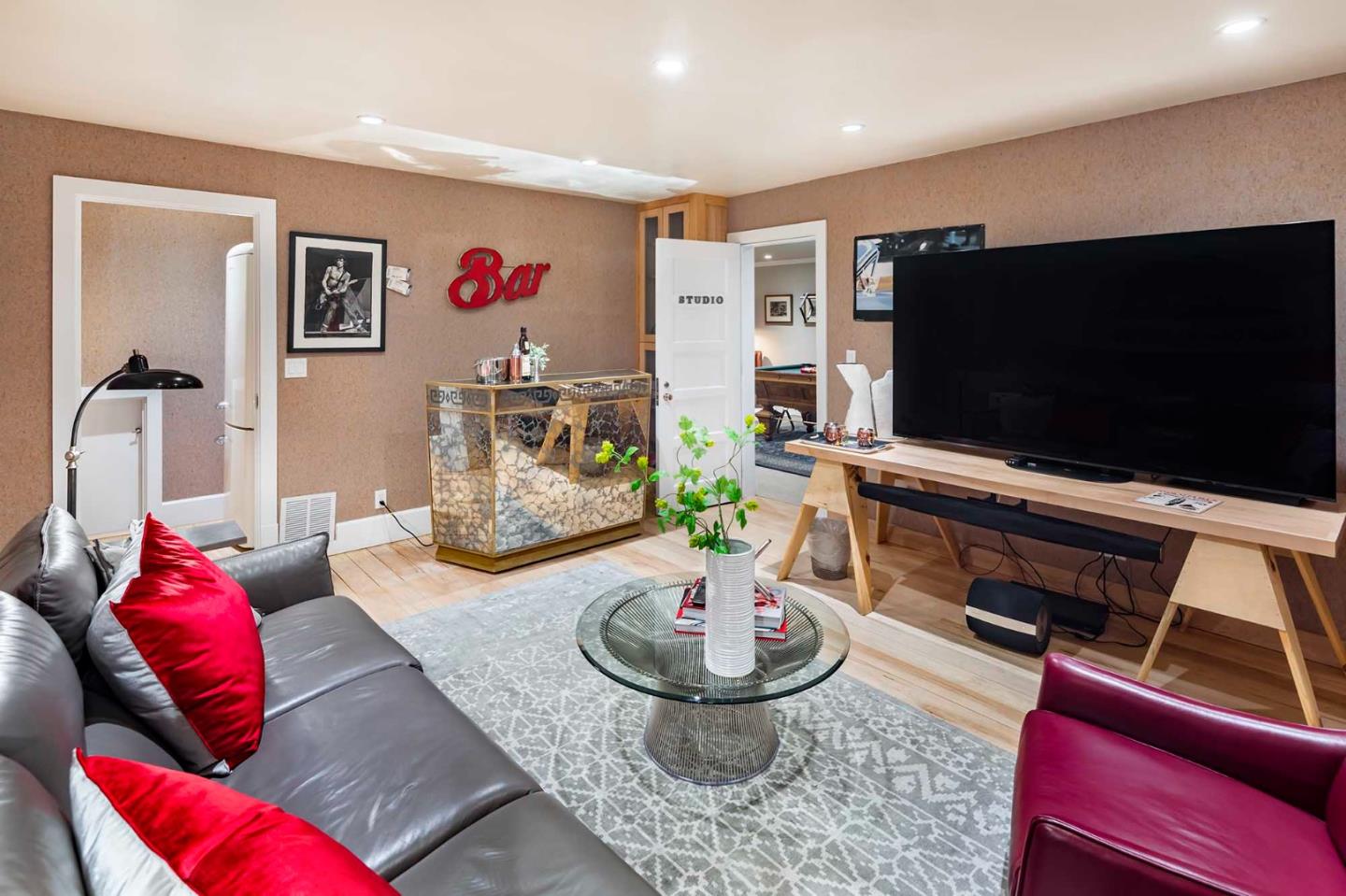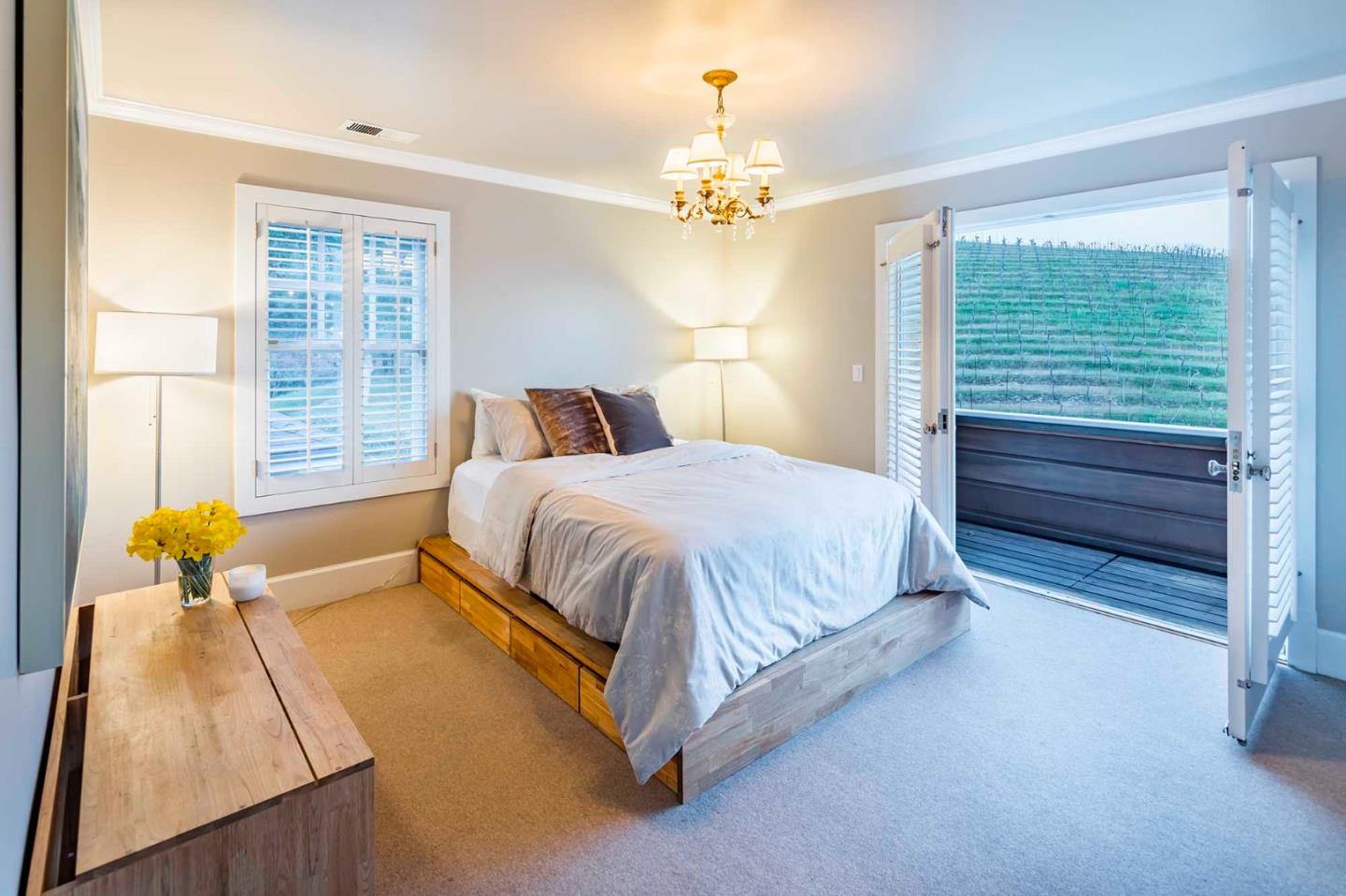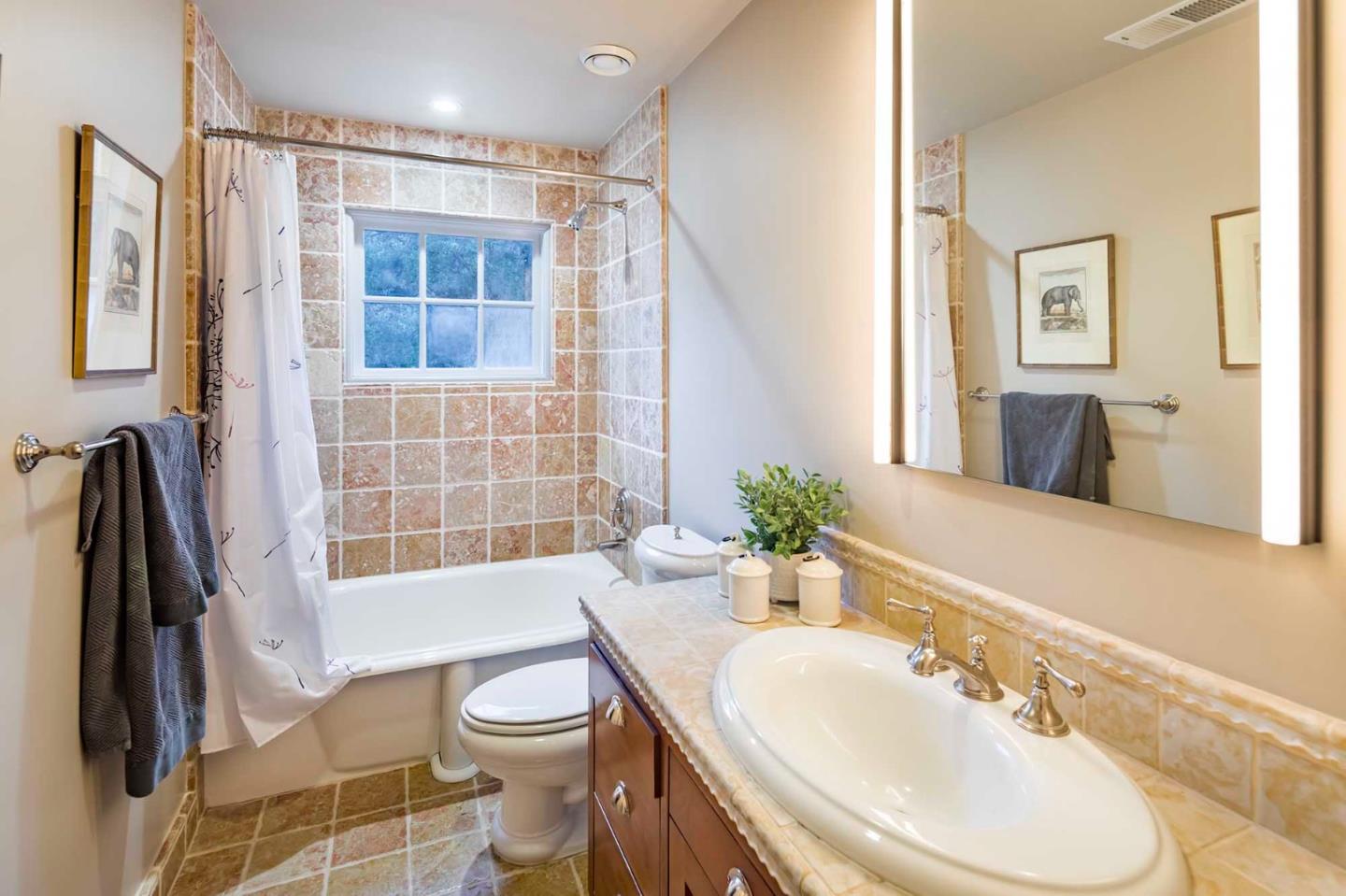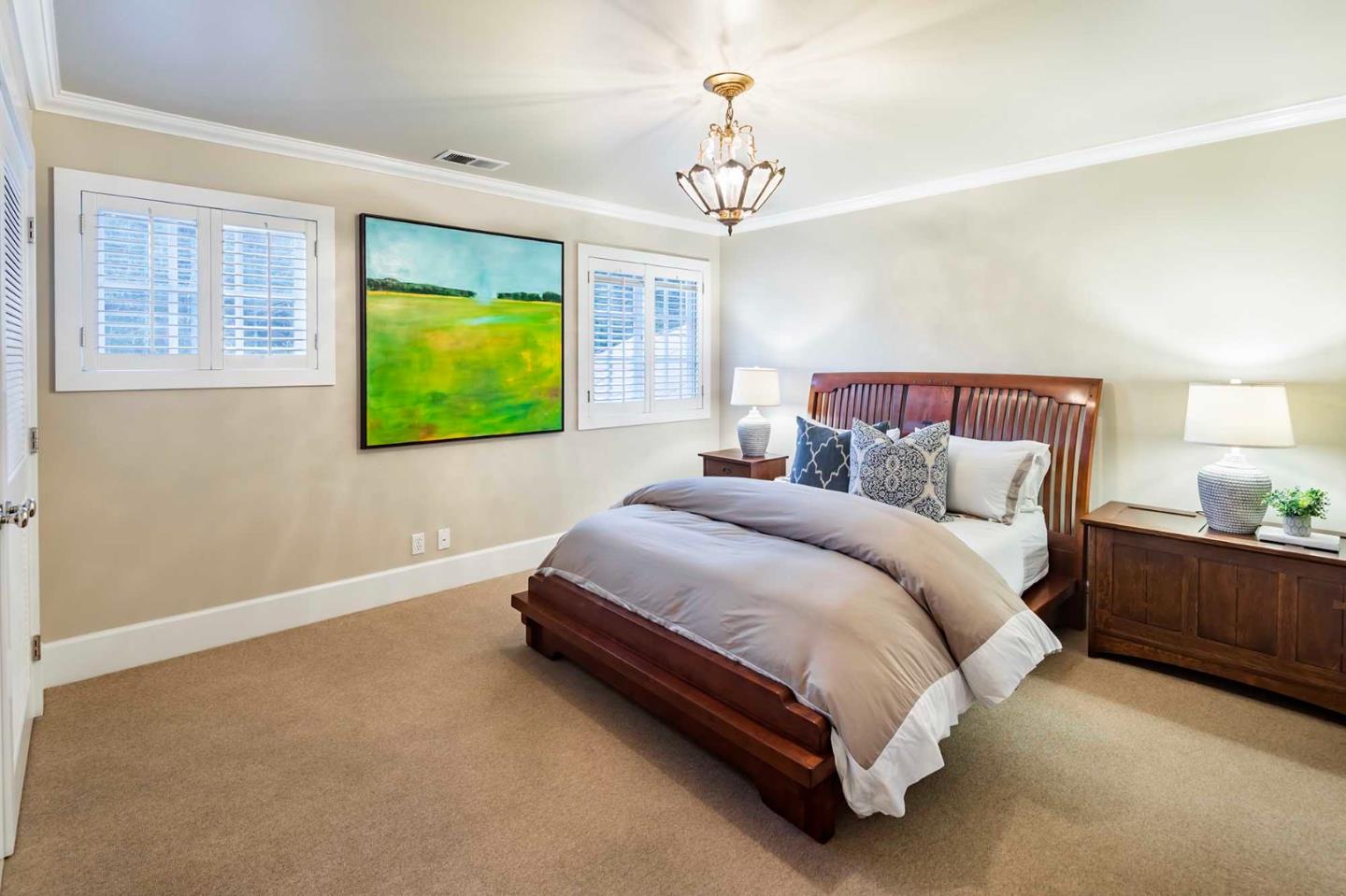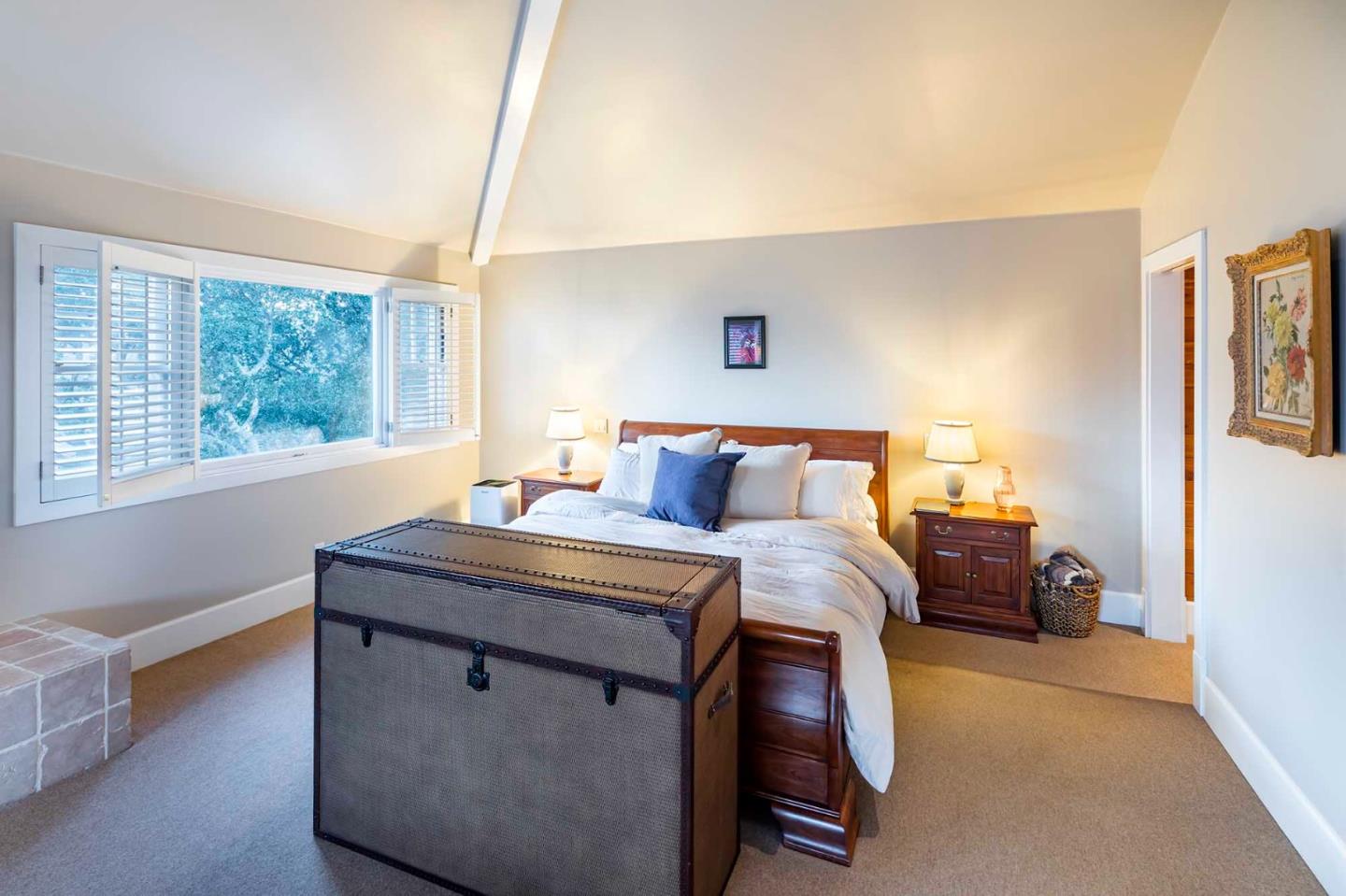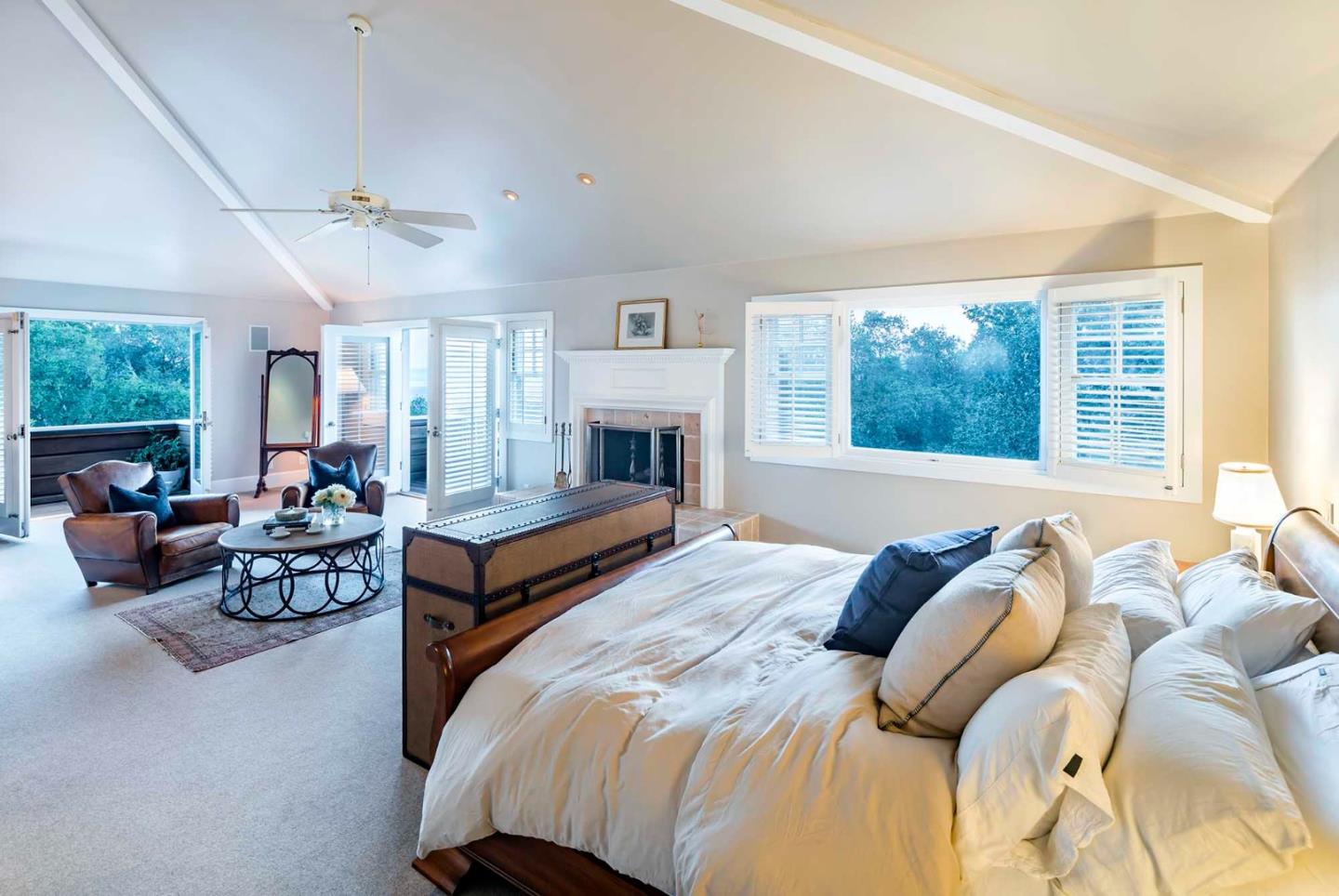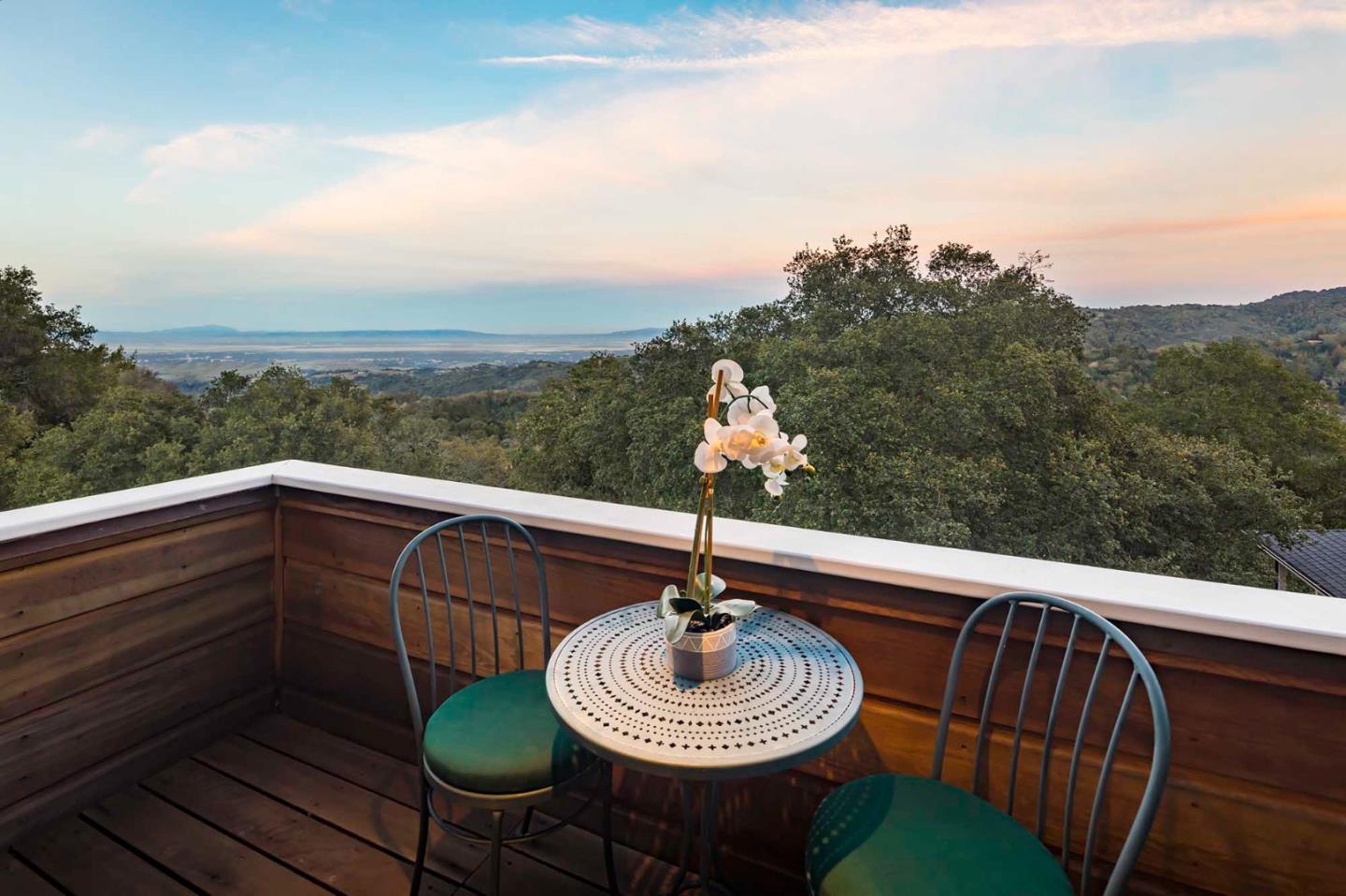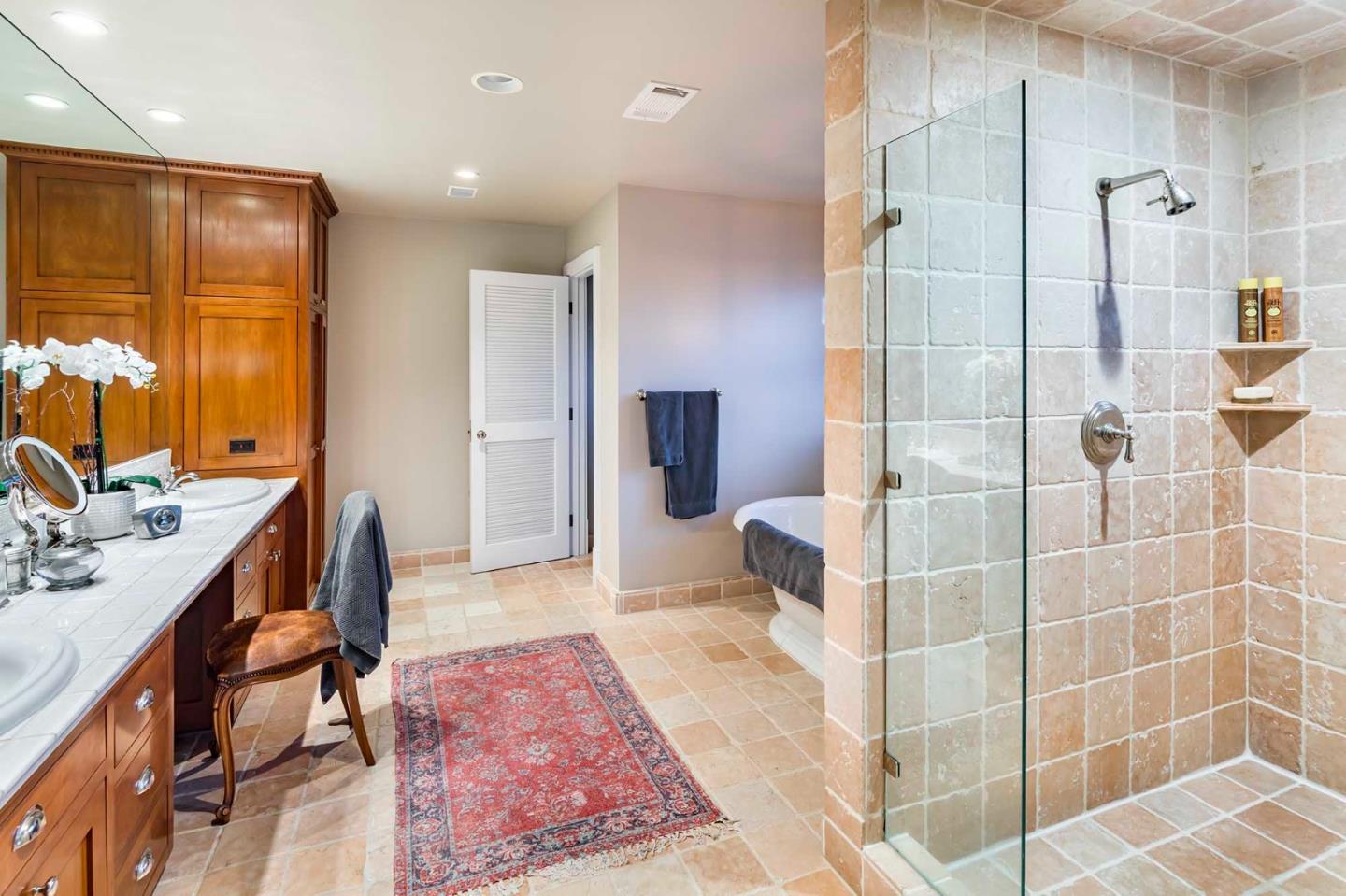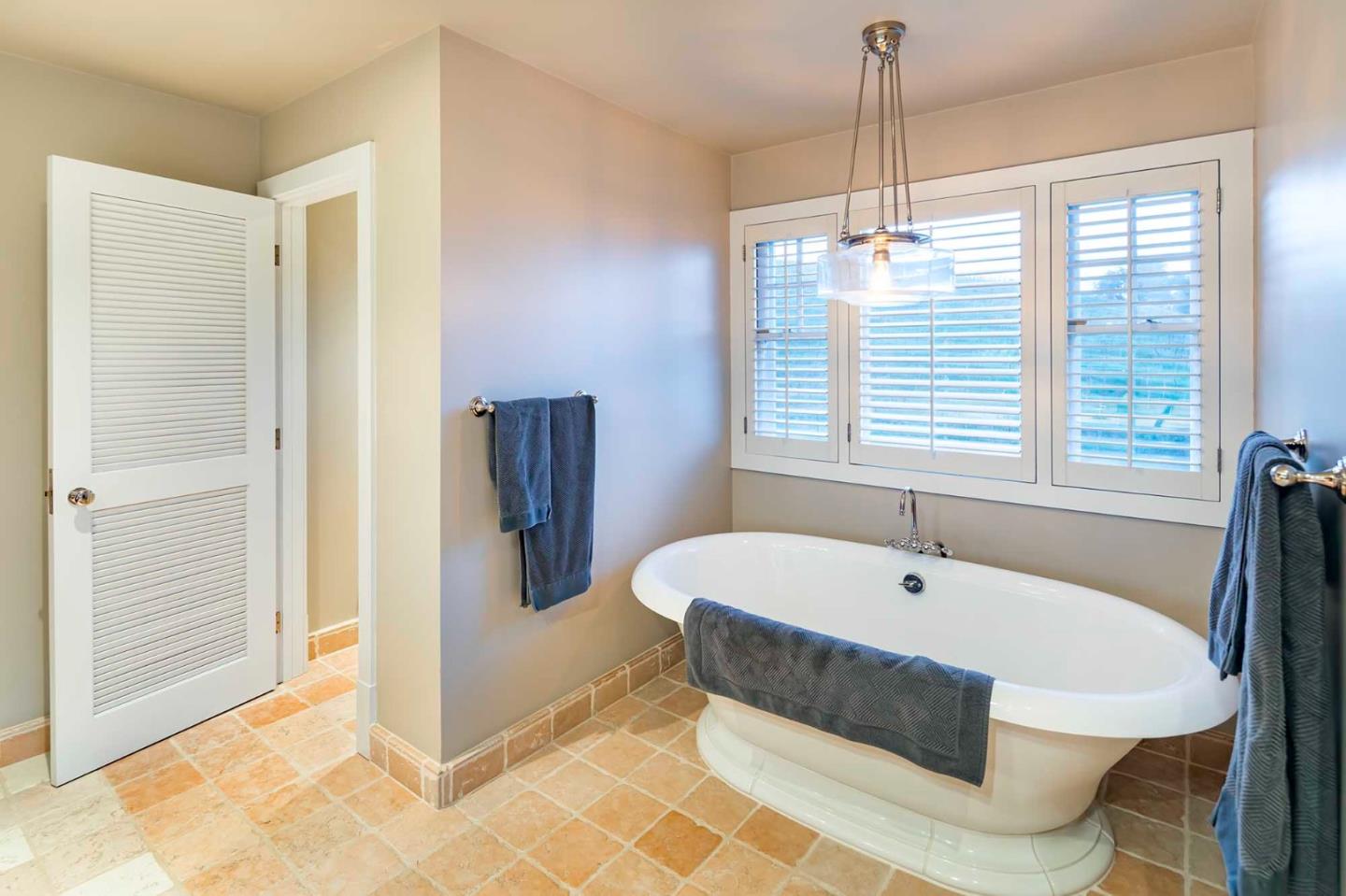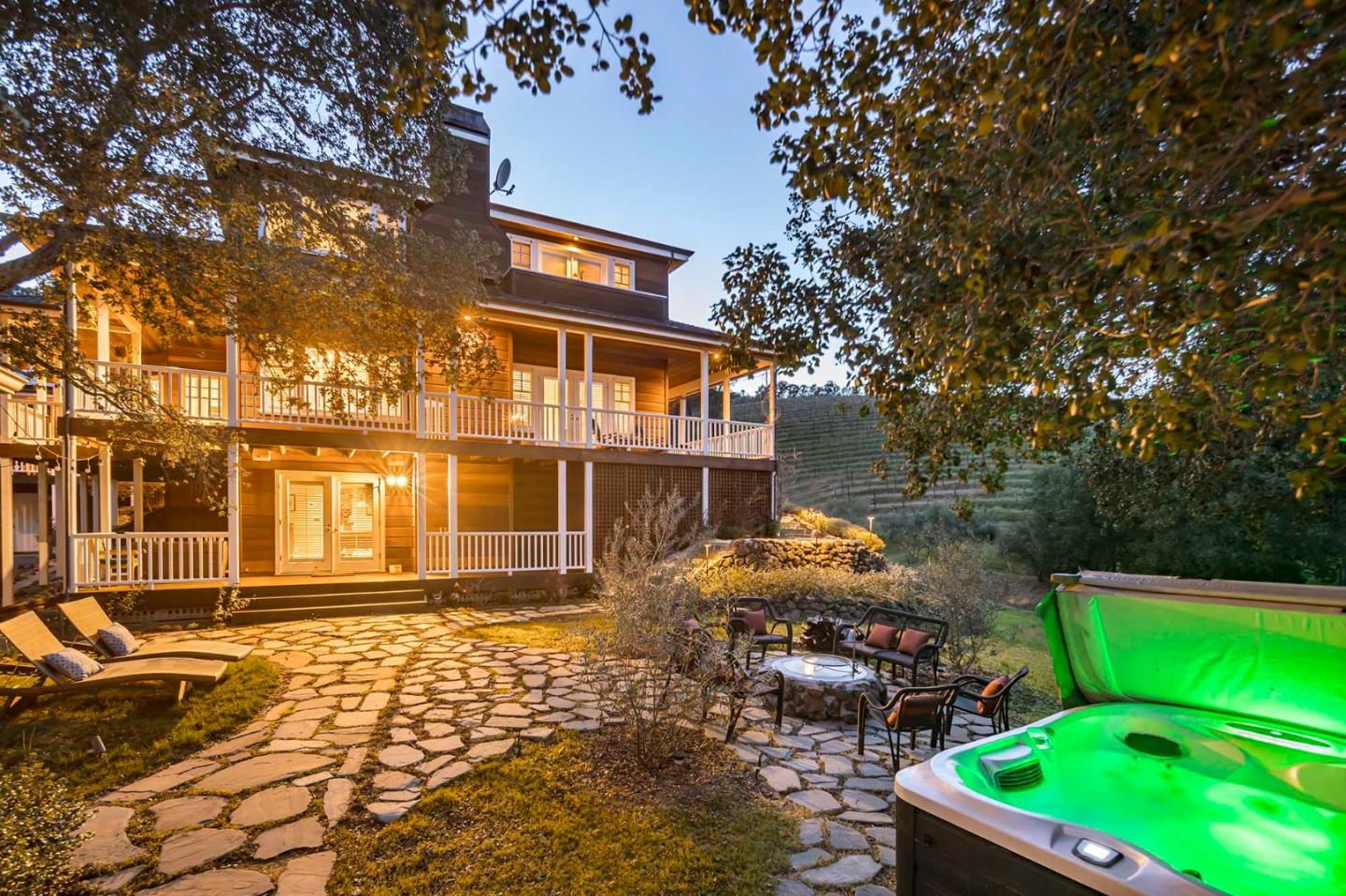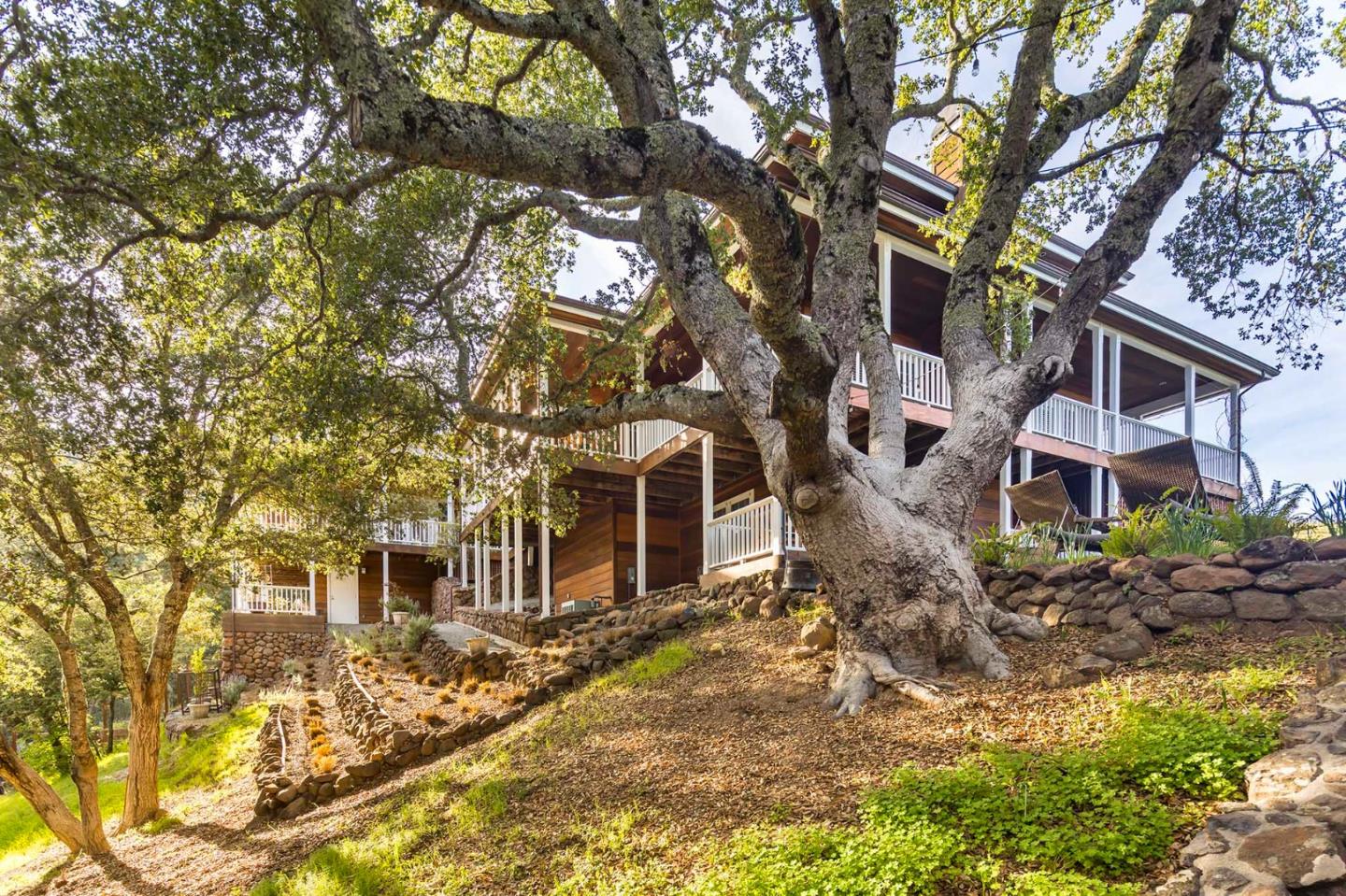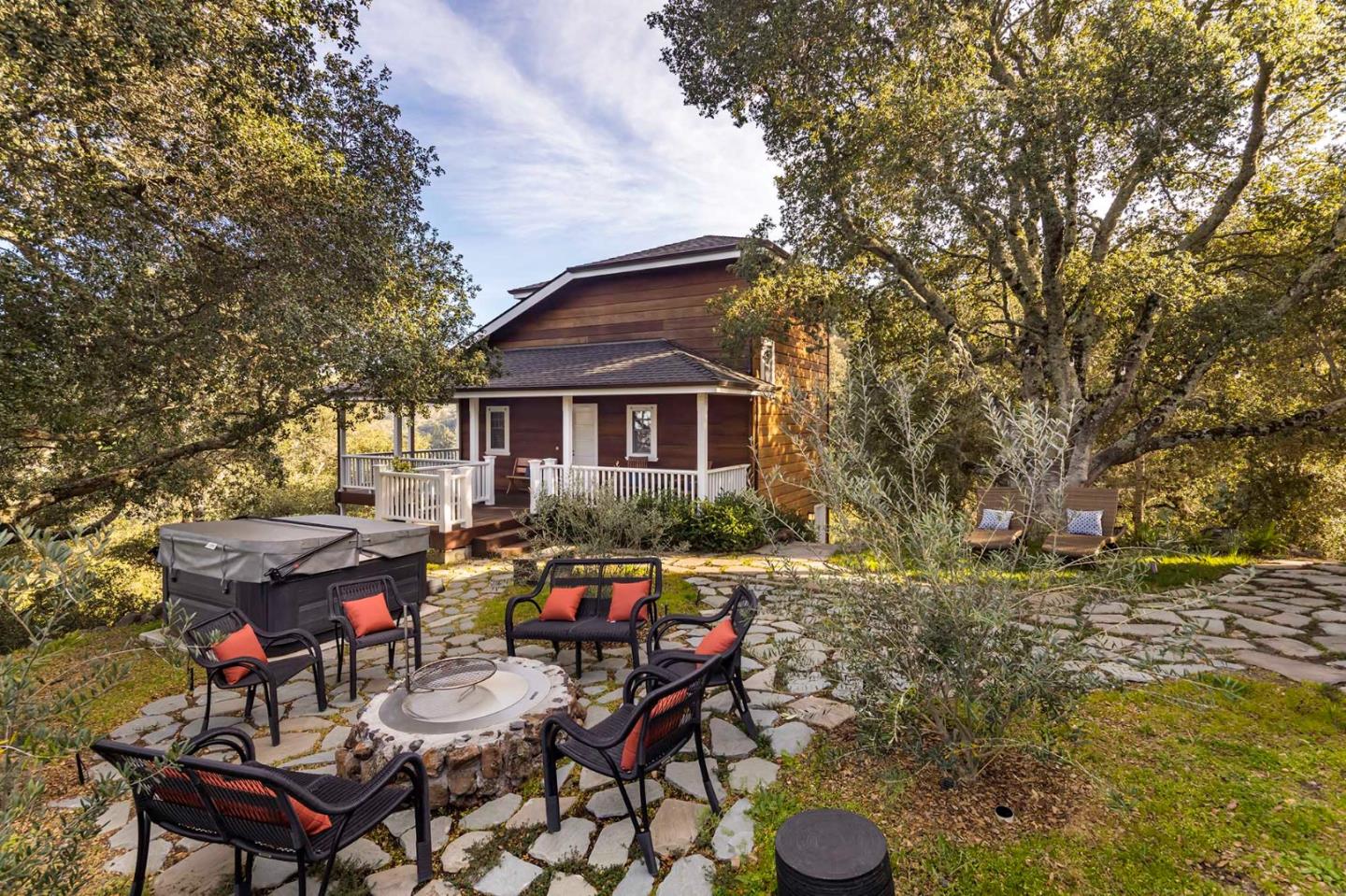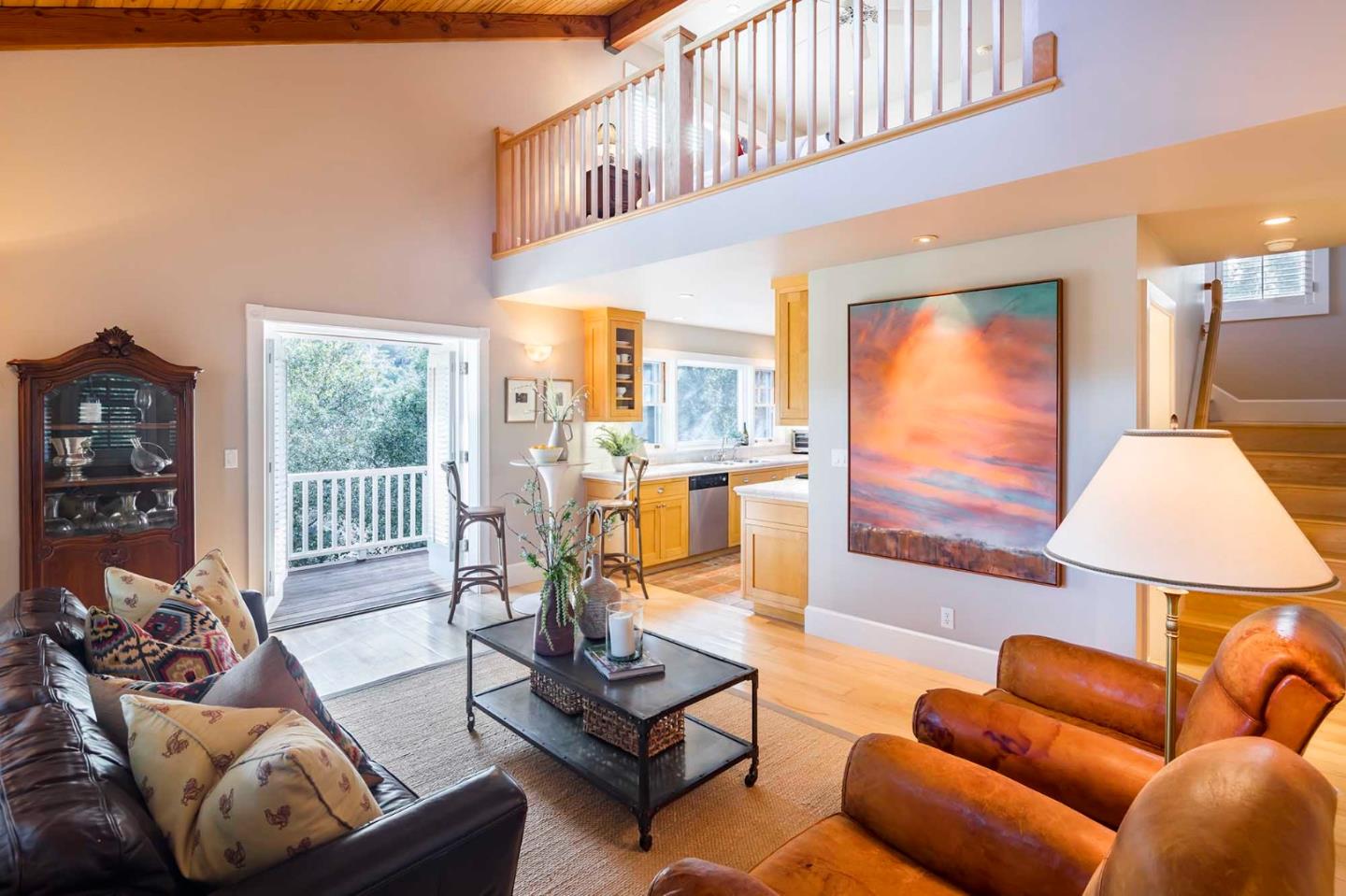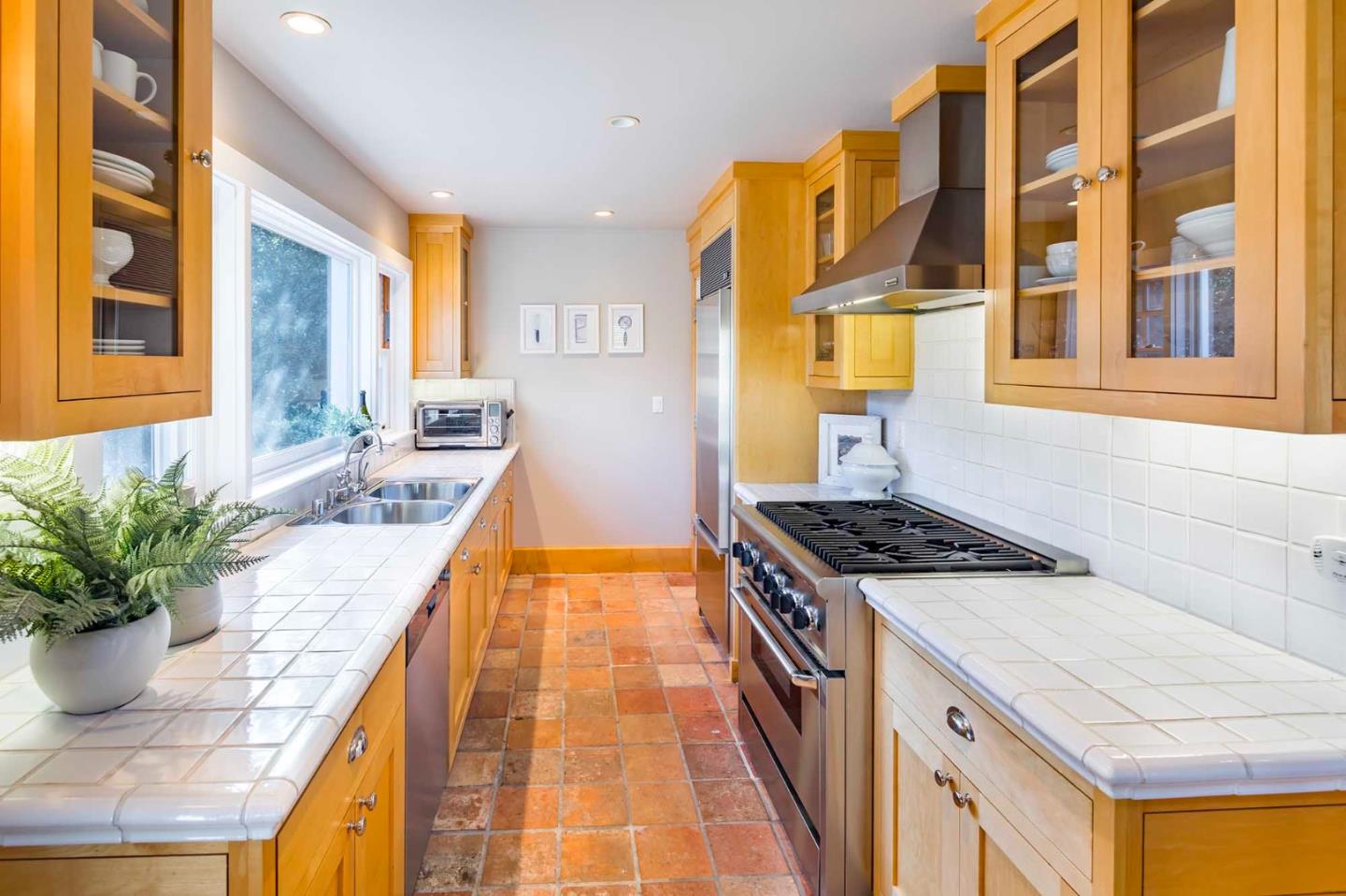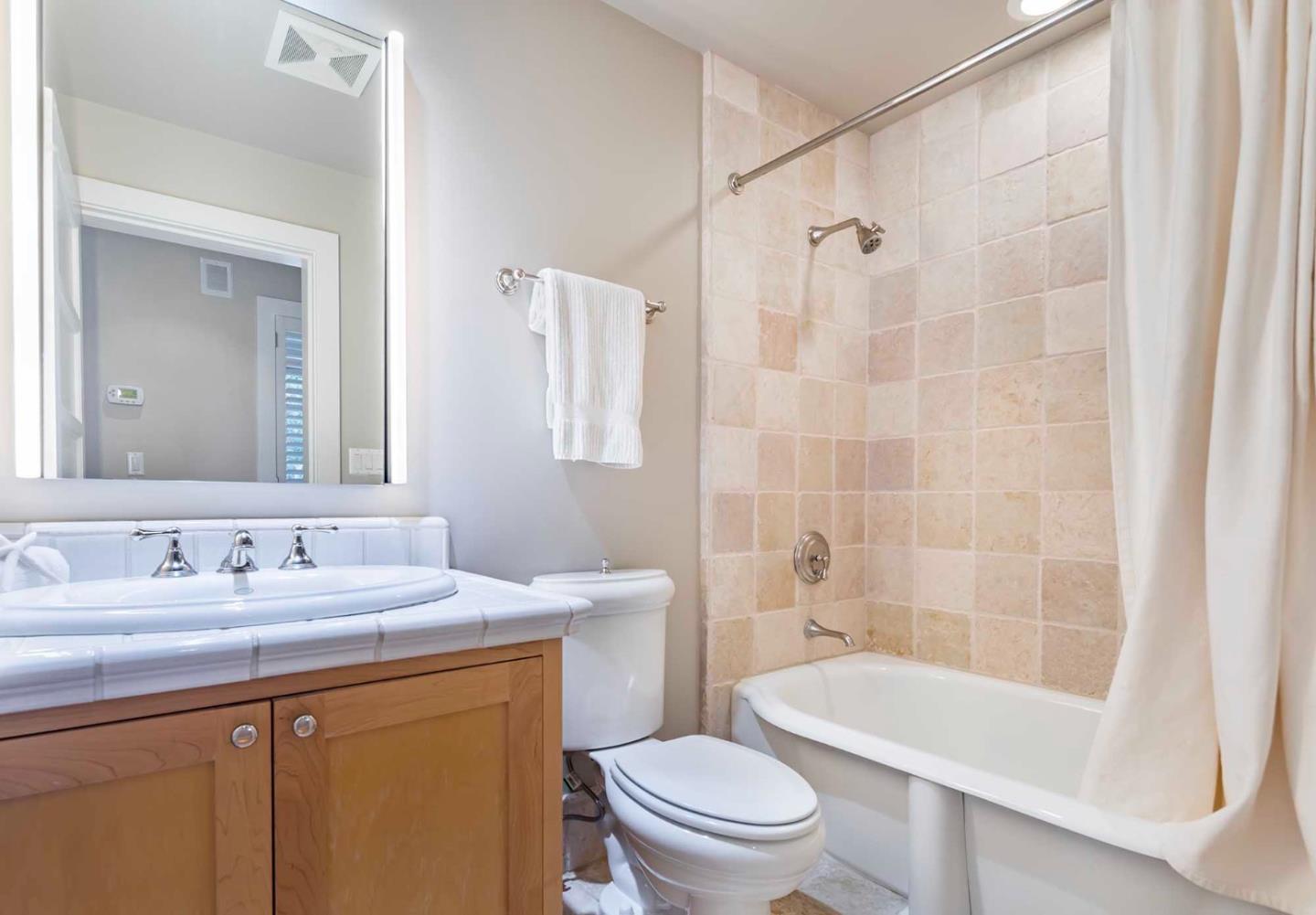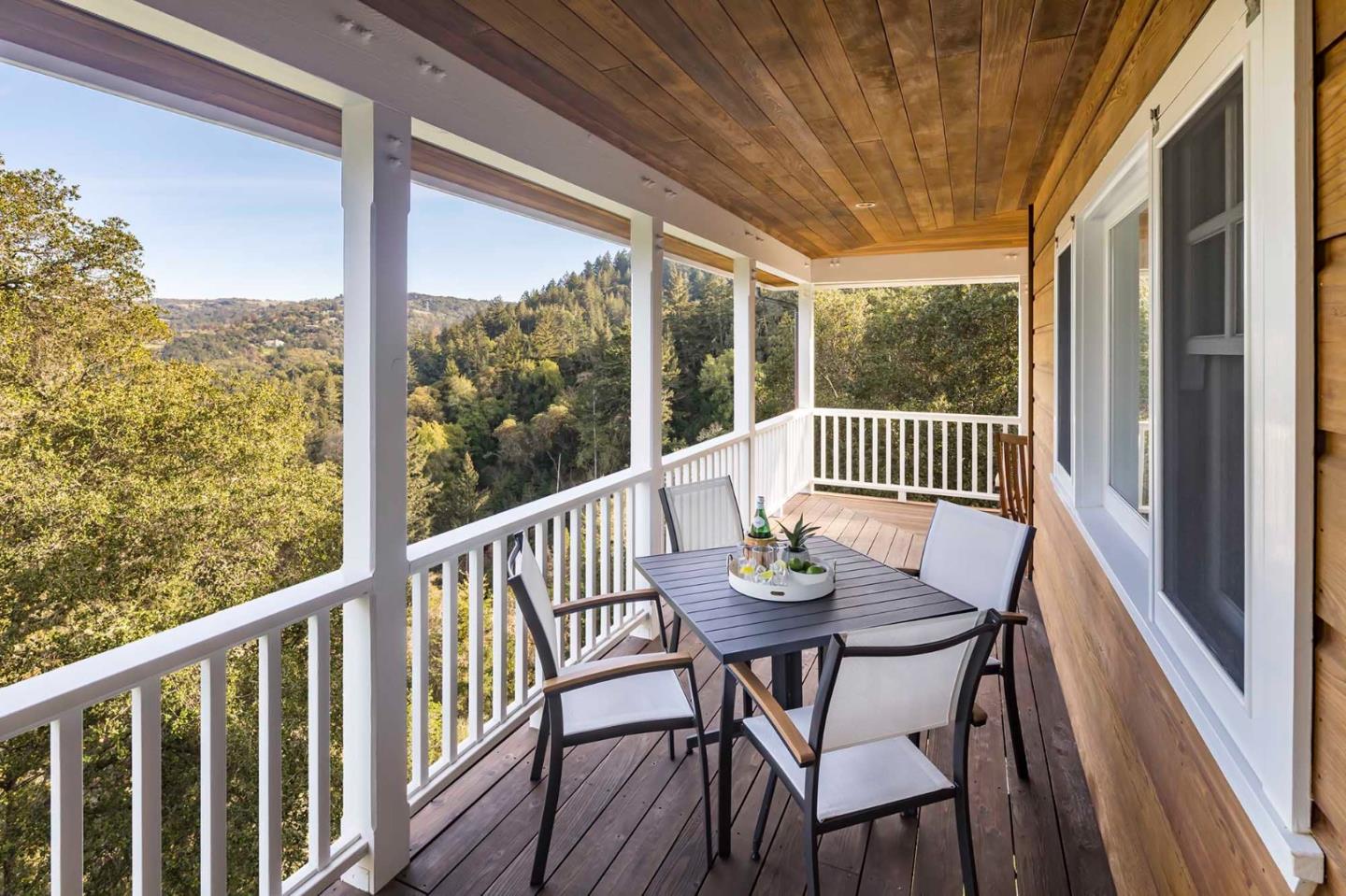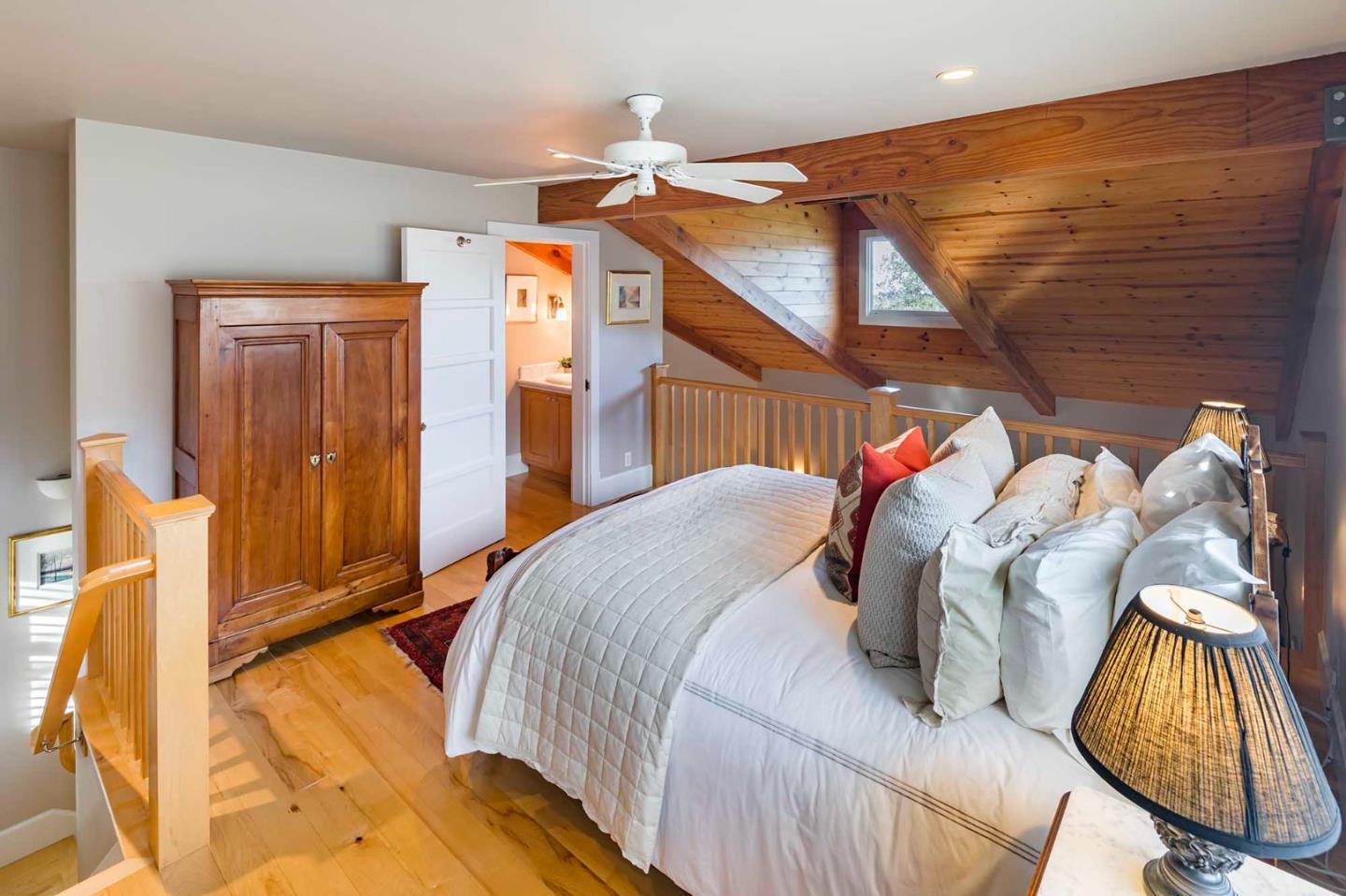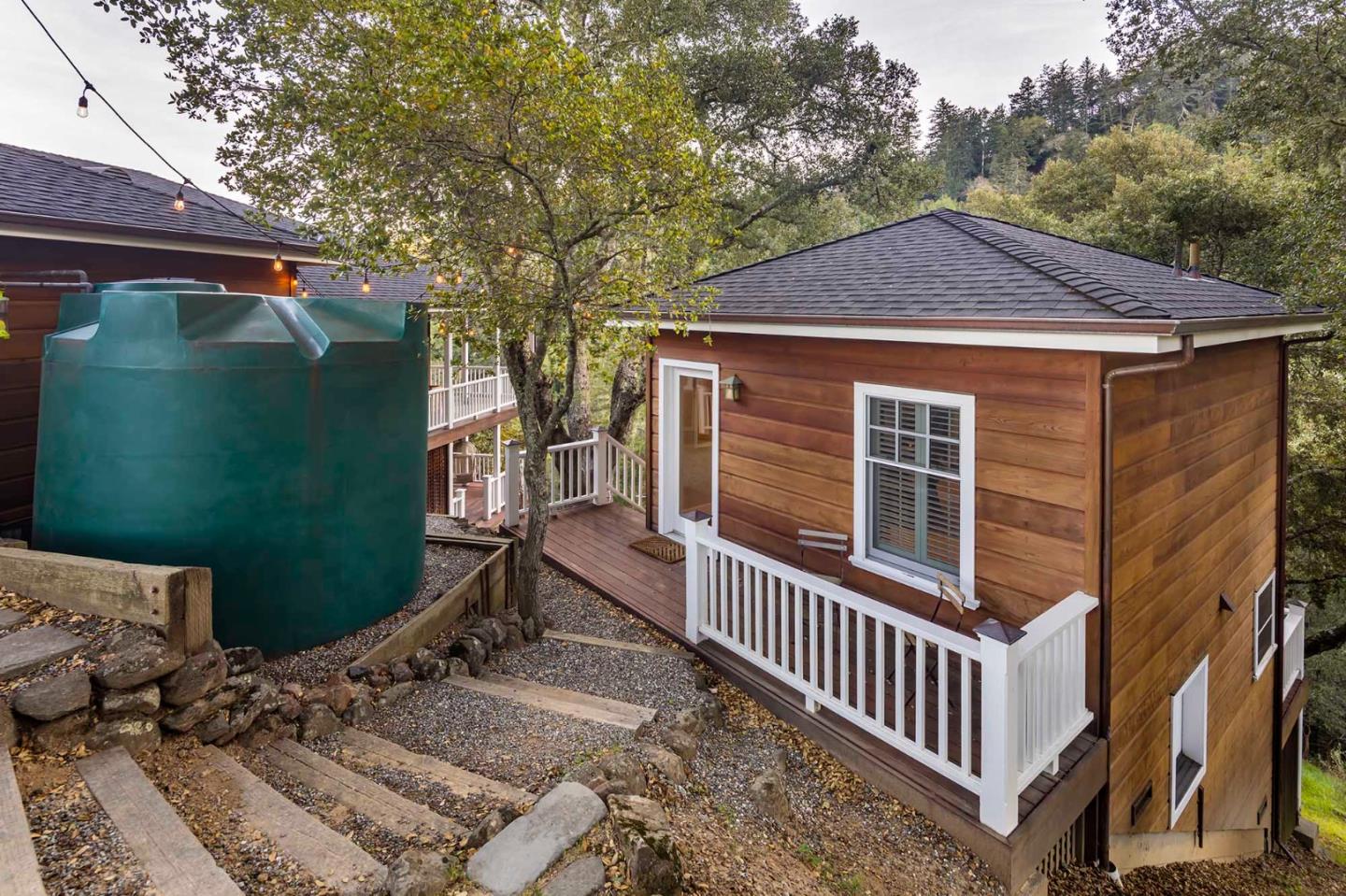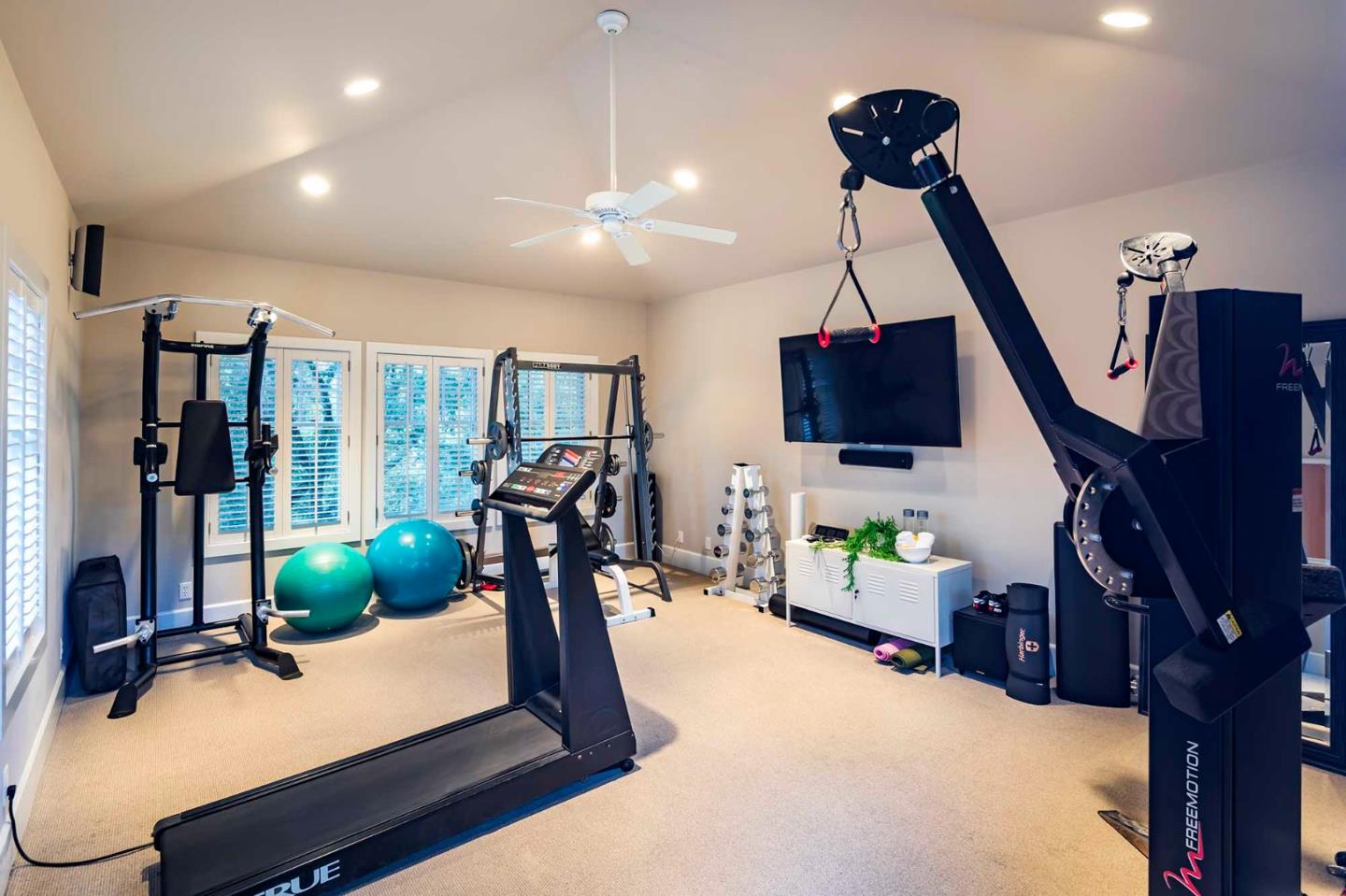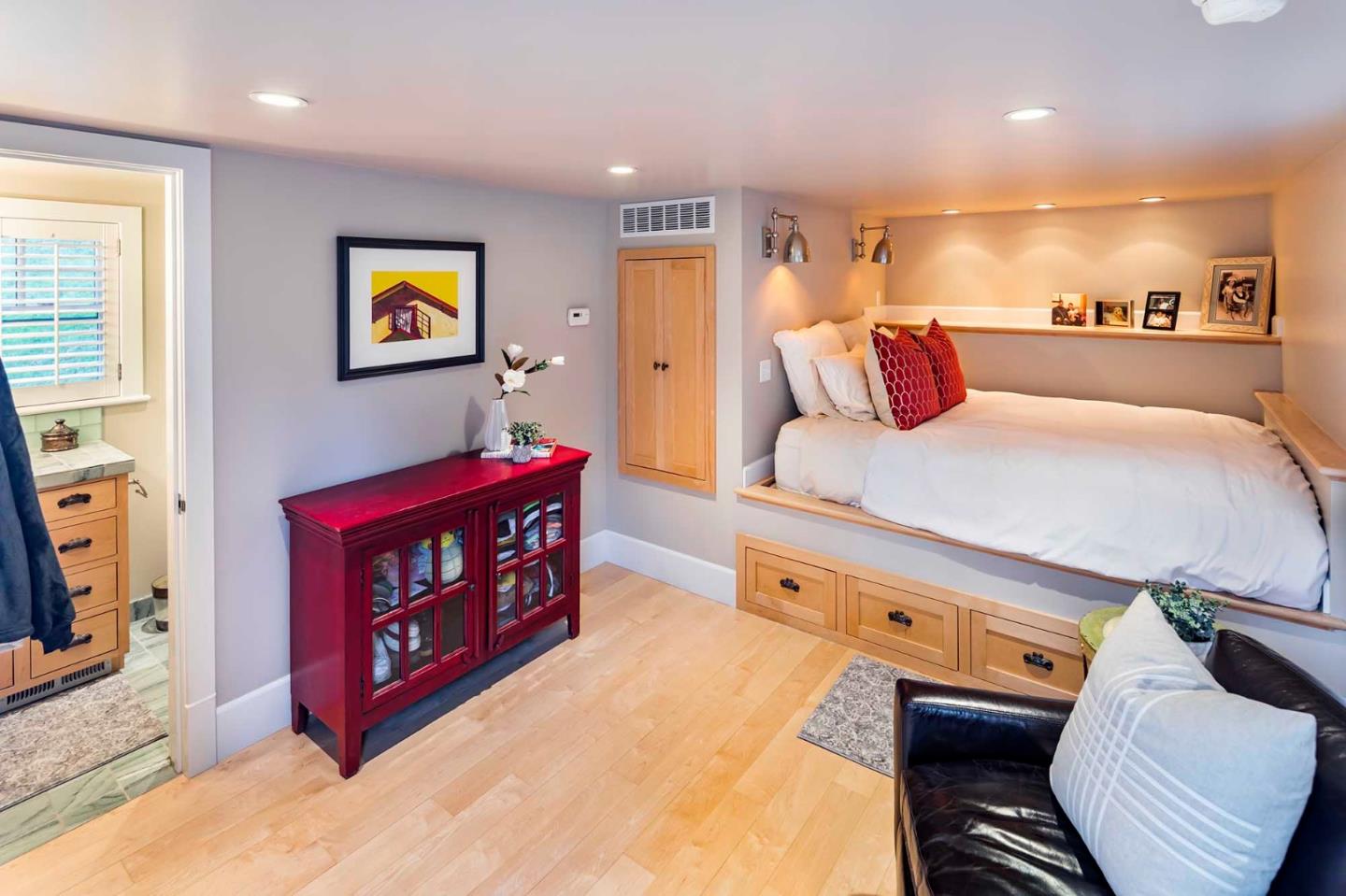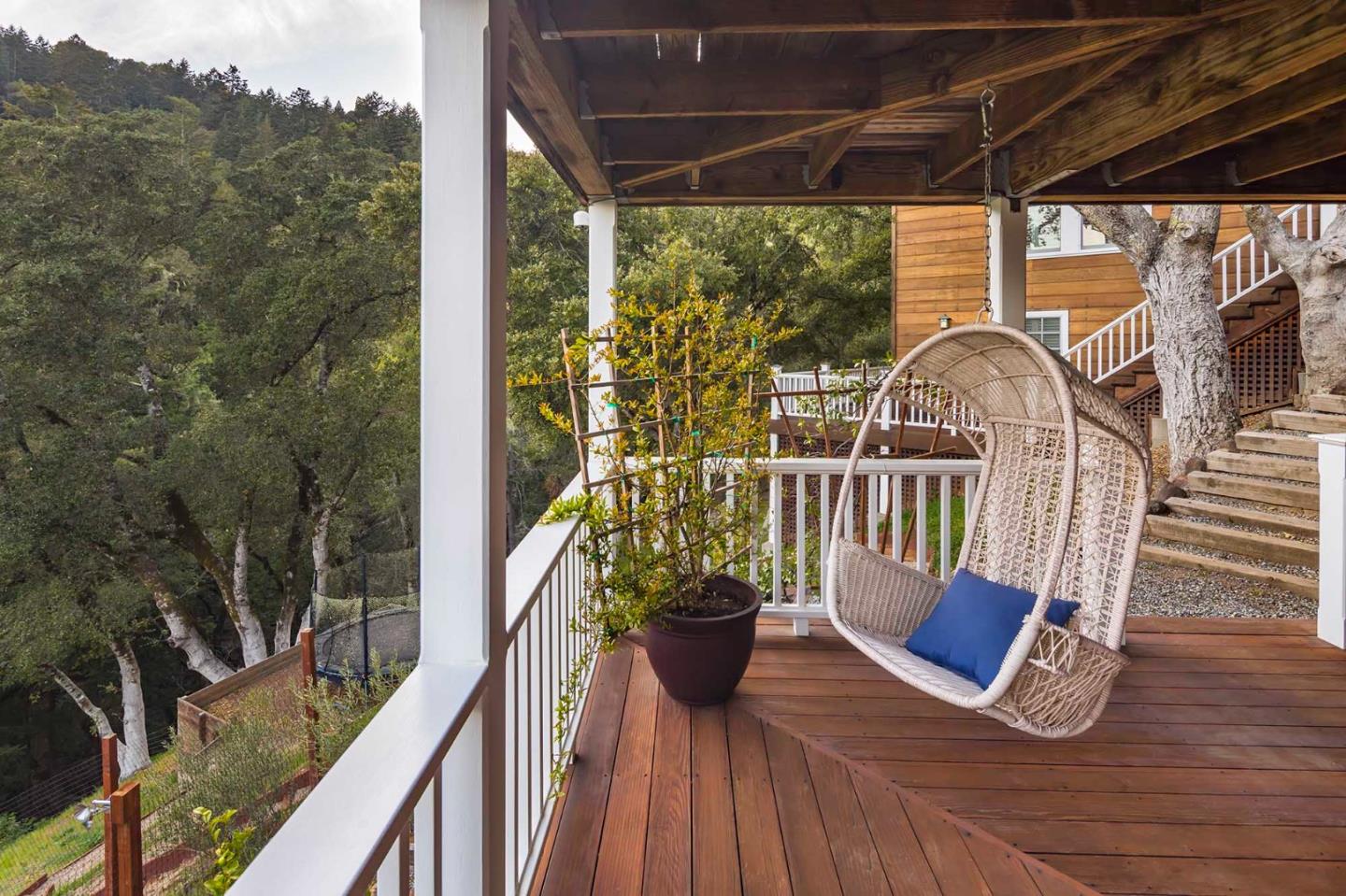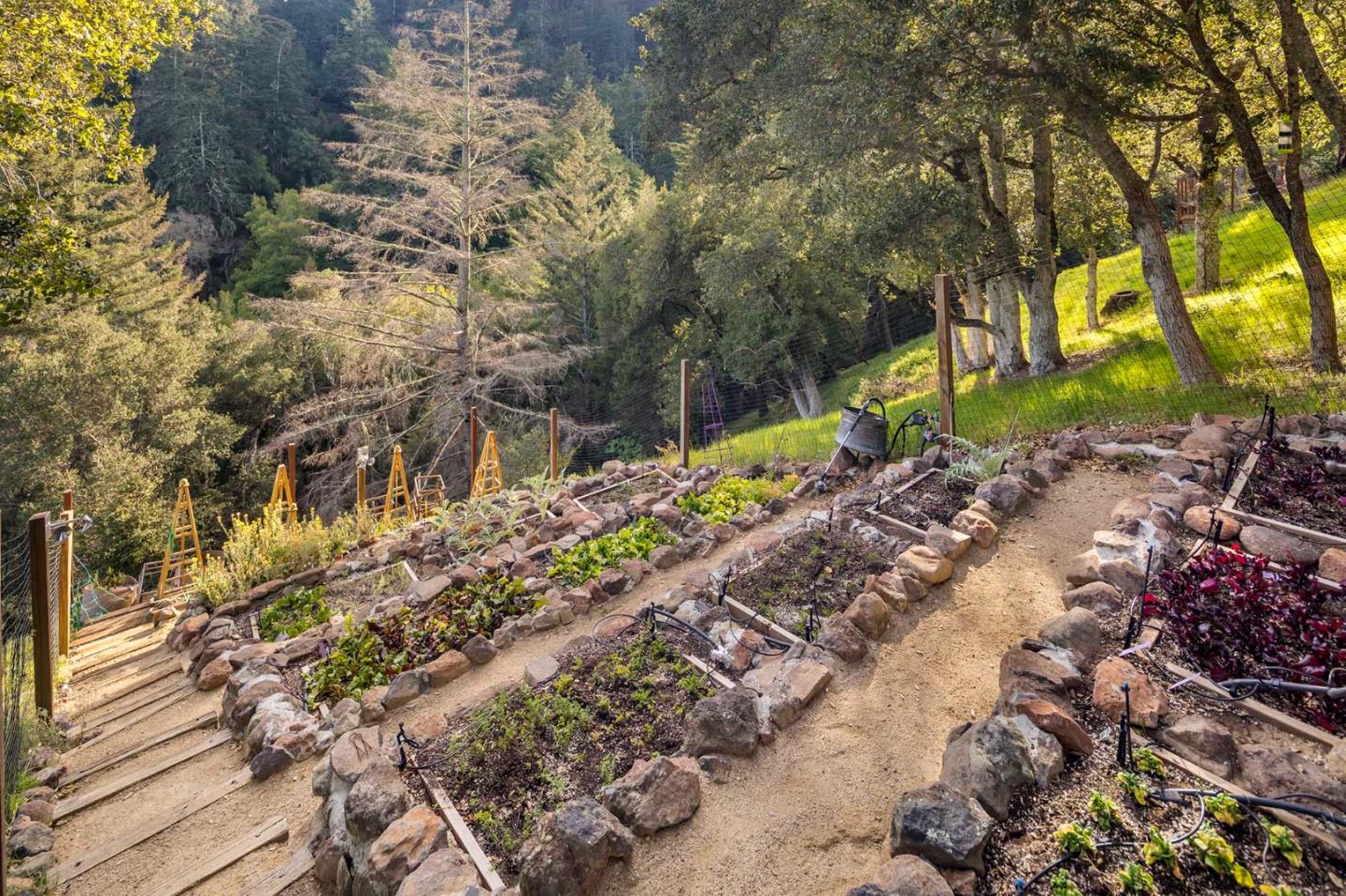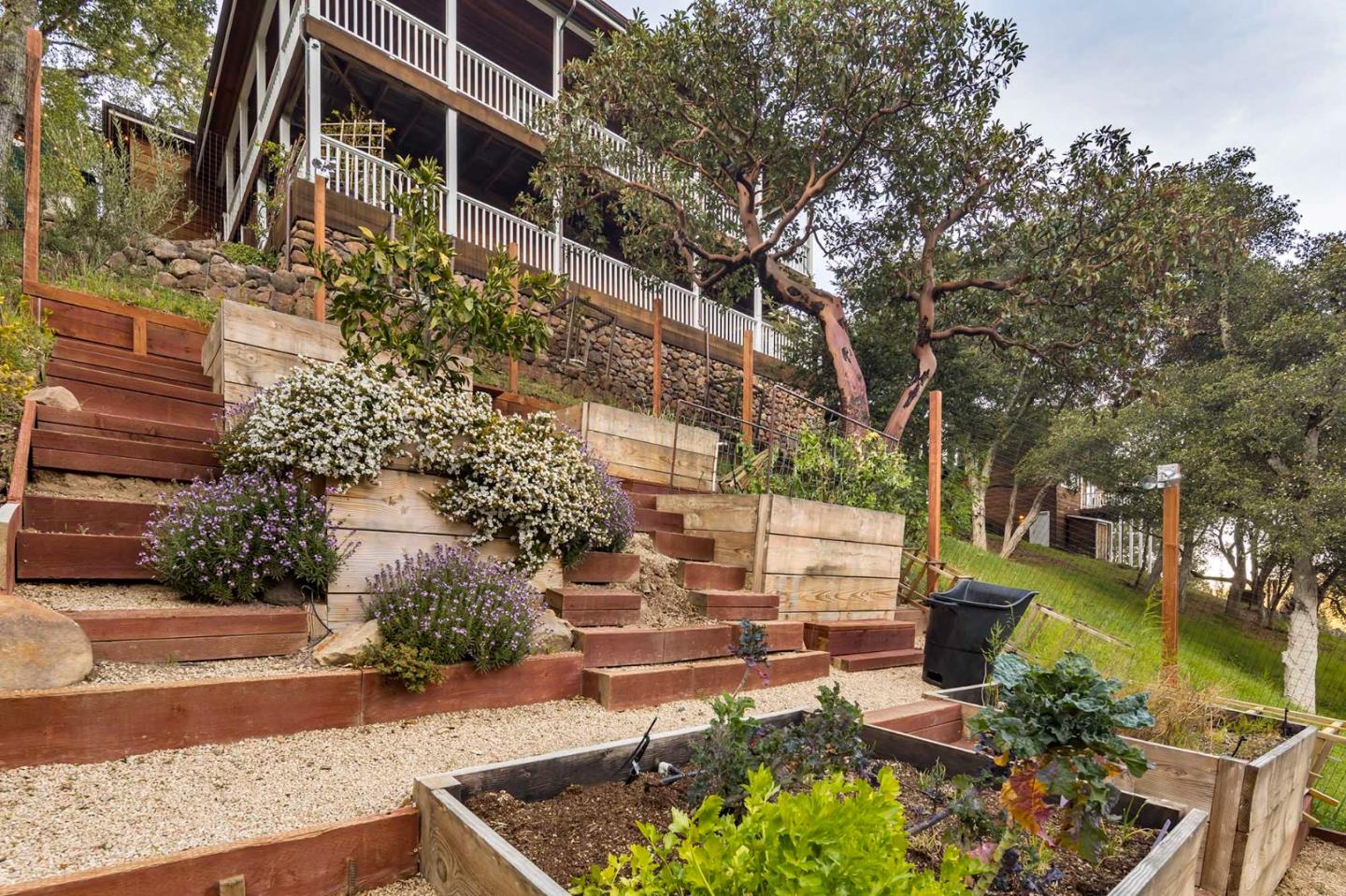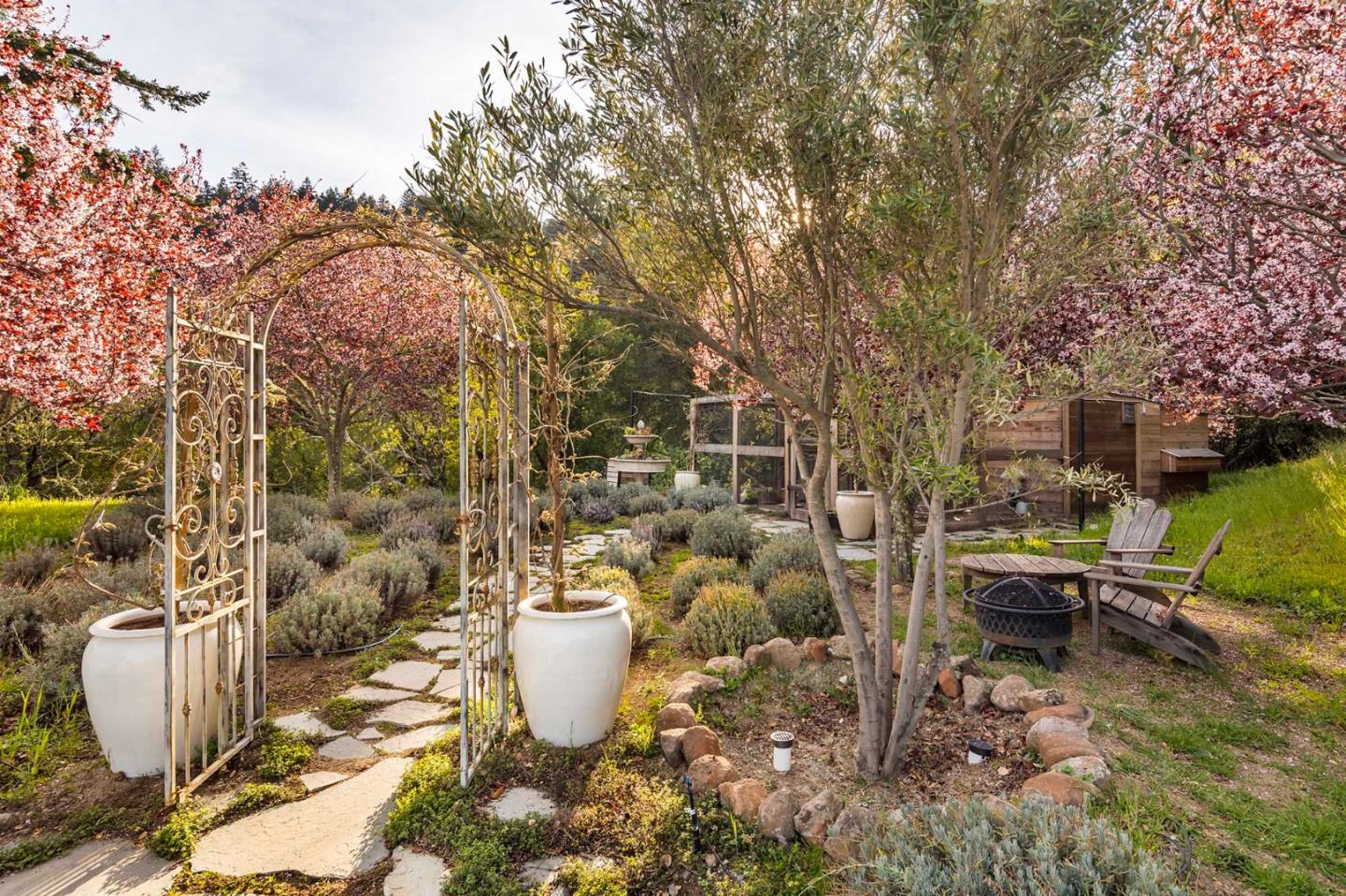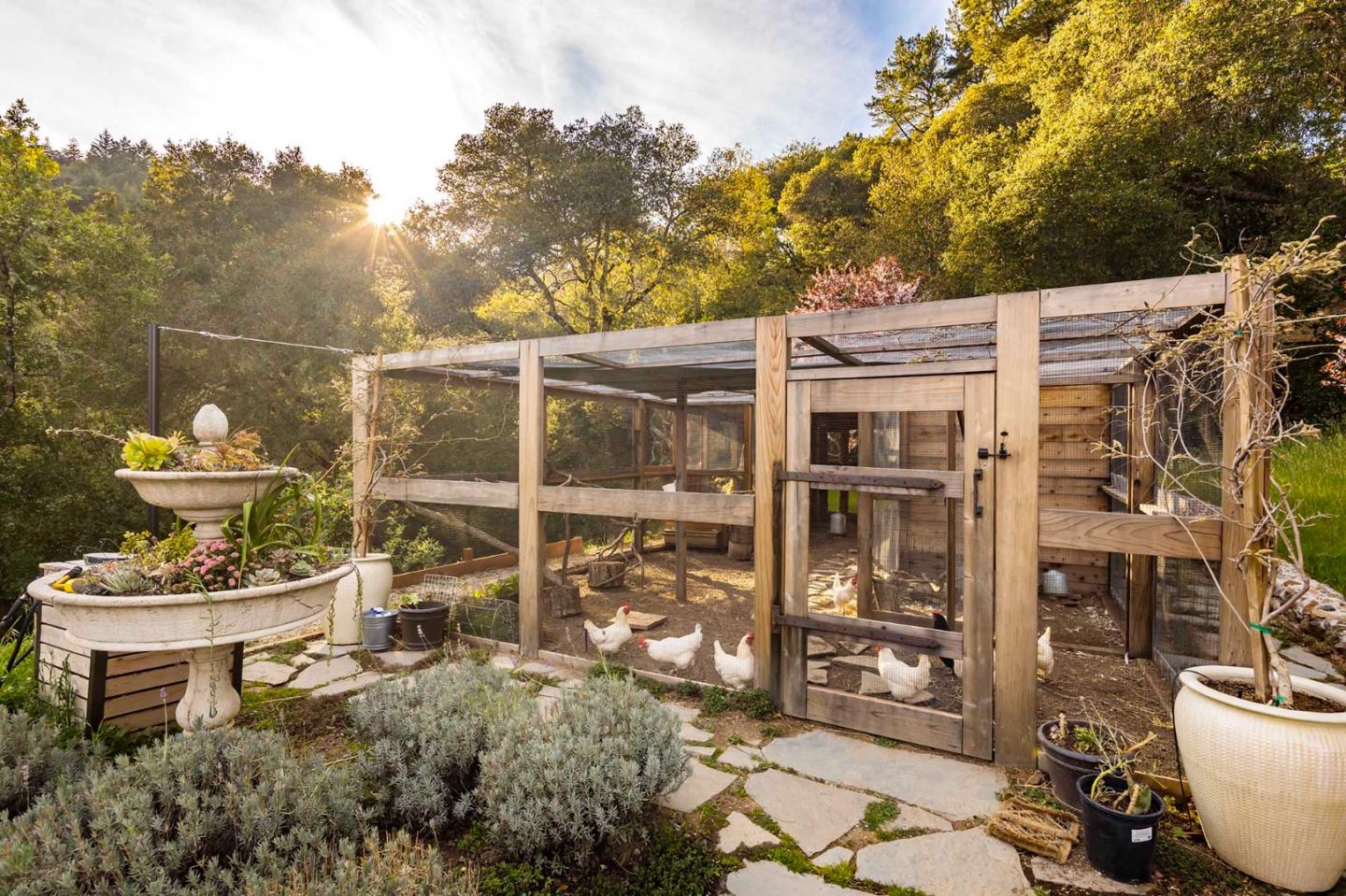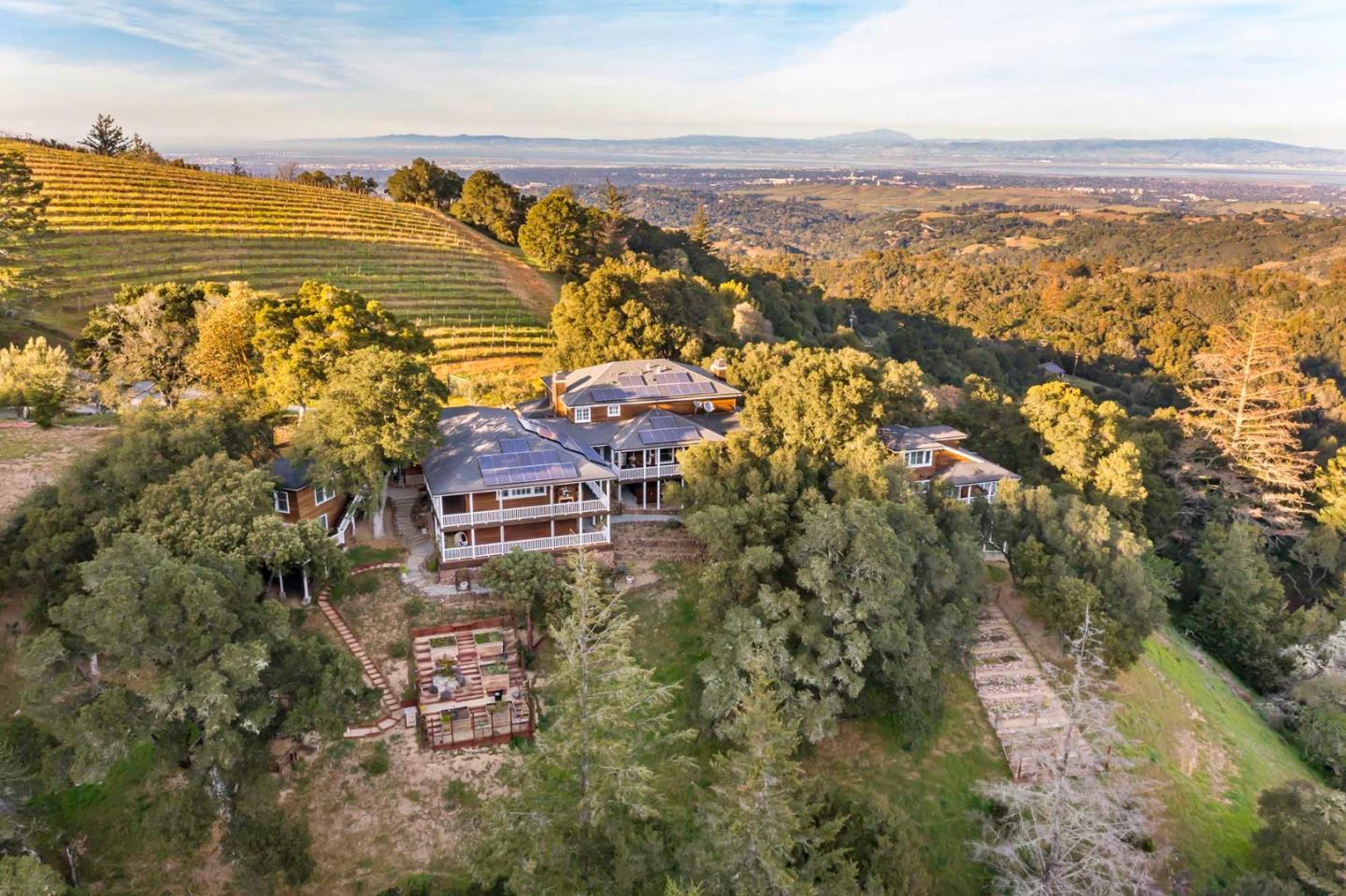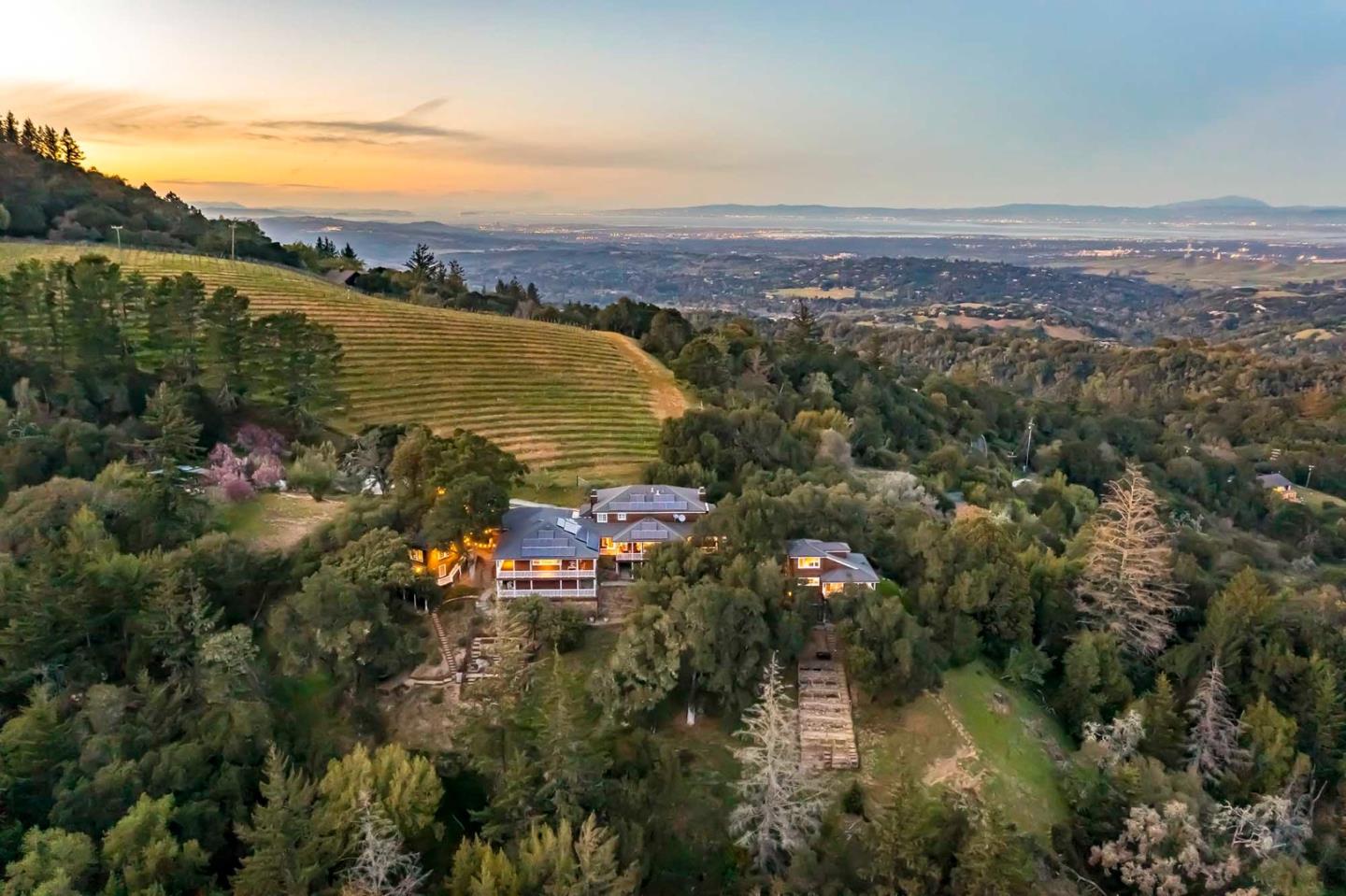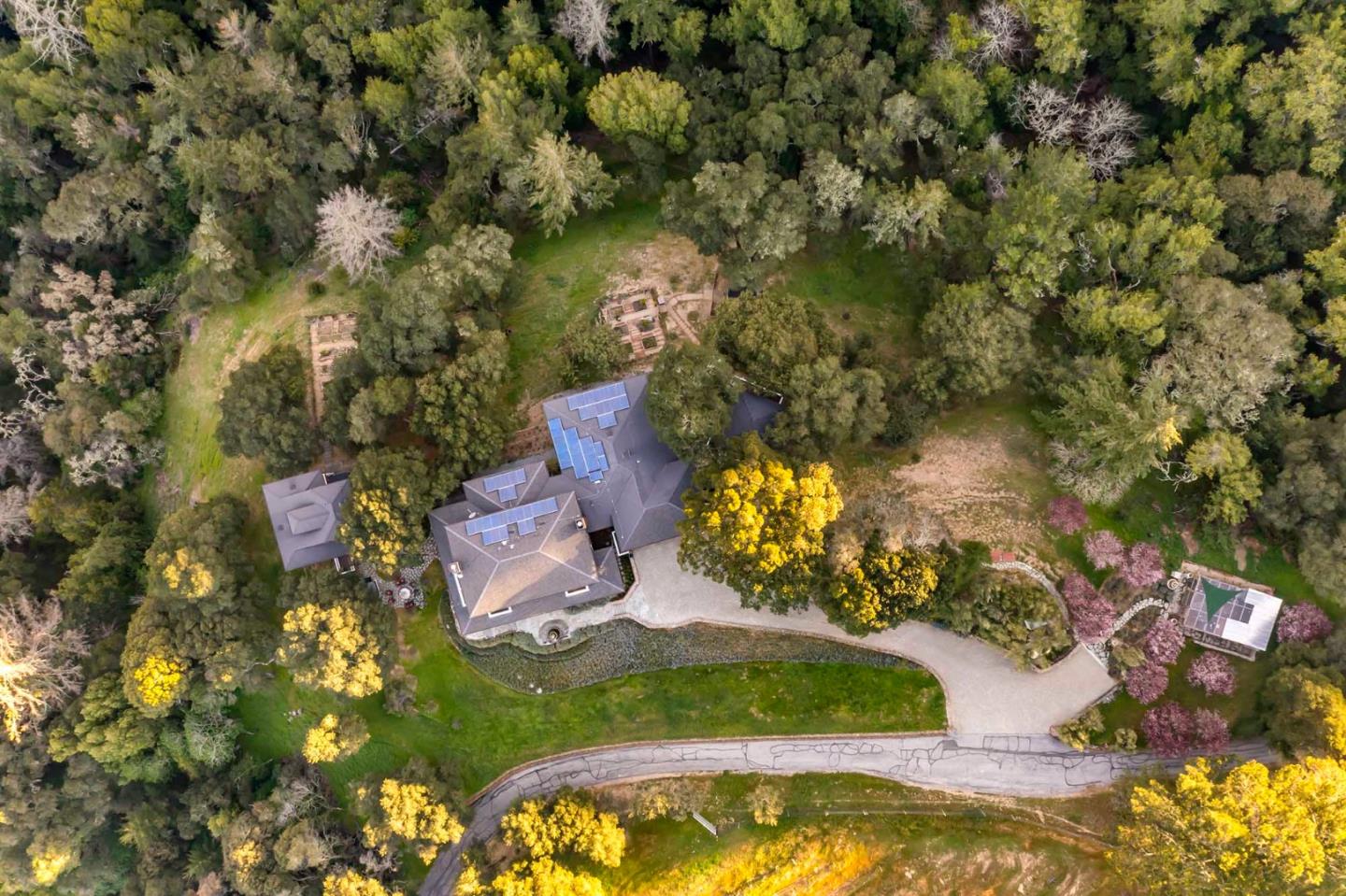 Details:
Lot Sq Feet:
896,465
Fireplaces:
3
HOA?
No
Bank Owned?
No
Status:
Active
Remarks:
Sanctuary. The very definition of the word is personified by this remarkable estate set on one of the most pristine pieces of land in the entirety of Silicon Valley. Bordered by the luxuriant vineyards of the renowned Thomas Fogarty Winery, this one-of-a-kind property w/guest home offers a total of 5 bedrooms, 6 bathrooms, and over 5,400 sf of living space, plus a 1/1 apartment, nestled on over 20 acres. Panoramic views of the San Francisco Bay and beyond greet you, and inside, stylish interiors offer high-end appointments, with multiple points throughout opening to the wraparound deck for a true indoor/outdoor lifestyle. Highlights include 3 fireplaces, the gourmet kitchen anchored by a Morice oven, the handsomely appointed office, and the spectacular 16,000-bottle wine cellar. And though this estate provides incredible privacy, you will still be a 20-minute drive to 280, and enjoy access to acclaimed Portola Valley schools.
There are currently no open houses for this property. Please contact
DeLeon Team
to schedule an appointment.