<![CDATA[ var dwellicious_data = { "address": "811 York St #235", "city": "OAKLAND", "state": "CA", "zip": "94610", "zip4": "", "area": "", "subdivision": "", "county": "", "price": "335000", "beds": "1", "baths": "1", "sqft": "651", "lotsize": "40028", "yearbuilt": "1975-01-01", "proptype": "Residential", "mlsnum": "40990883", "active": false, "remarks": "MOTIVATED SELLER! AMAZING PRICE! Chic one bedroom condominium located in highly desirable Upper Lakeshore neighborhood! This adorable unit offers an open and inviting floor plan with a spacious living room, dining area, and kitchen, perfect for entertaining. The bedroom is quite large with an abundance of closet space! This unit features a private and sweet patio, perfect for days to enjoy Oakland's amazing weather. There are two laundry rooms on each floor, swimming pool, one deeded parking space and storage! Don't miss this gem! https://my.matterport.com/show/?m=tcZeXNPfLsS", "photos": [ { "displayorder": 0, "url": "//cdnparap30.paragonrels.com/ParagonImages/Property/P3/MAXEBRDI/40990883/0/0/0/77ba9d5709379fdaa3e7c3d7e1411c88/121/386a3c3d253c220ff8d84d2a0bf27d80/40990883.JPG", "caption": "" }, "displayorder": 1, "url": "//cdnparap30.paragonrels.com/ParagonImages/Property/P3/MAXEBRDI/40990883/1/0/0/fe20cc17bbbb185d130ae3e0dc7026f9/121/386a3c3d253c220ff8d84d2a0bf27d80/40990883-1.JPG", "caption": "" }, "displayorder": 2, "url": "//cdnparap30.paragonrels.com/ParagonImages/Property/P3/MAXEBRDI/40990883/2/0/0/4f11c1da7296054afd5d68954be73bb6/121/386a3c3d253c220ff8d84d2a0bf27d80/40990883-2.JPG", "caption": "" }, "displayorder": 3, "url": "//cdnparap30.paragonrels.com/ParagonImages/Property/P3/MAXEBRDI/40990883/3/0/0/8b5d1515b82c054cb32e1441abce7ff3/121/386a3c3d253c220ff8d84d2a0bf27d80/40990883-3.JPG", "caption": "" }, "displayorder": 4, "url": "//cdnparap30.paragonrels.com/ParagonImages/Property/P3/MAXEBRDI/40990883/4/0/0/d268325bc5ff7ad59701816cee33ef8d/121/386a3c3d253c220ff8d84d2a0bf27d80/40990883-4.JPG", "caption": "" }, "displayorder": 5, "url": "//cdnparap30.paragonrels.com/ParagonImages/Property/P3/MAXEBRDI/40990883/5/0/0/aa8990e2b337ab750fe3d1d73bee4ee3/121/386a3c3d253c220ff8d84d2a0bf27d80/40990883-5.JPG", "caption": "" }, "displayorder": 6, "url": "//cdnparap30.paragonrels.com/ParagonImages/Property/P3/MAXEBRDI/40990883/6/0/0/a71311542f839f747b89fb04140e6c22/121/386a3c3d253c220ff8d84d2a0bf27d80/40990883-6.JPG", "caption": "" }, "displayorder": 7, "url": "//cdnparap30.paragonrels.com/ParagonImages/Property/P3/MAXEBRDI/40990883/7/0/0/d7f39ddad2d85f2a4cccdee12edc04a2/121/386a3c3d253c220ff8d84d2a0bf27d80/40990883-7.JPG", "caption": "" }, "displayorder": 8, "url": "//cdnparap30.paragonrels.com/ParagonImages/Property/P3/MAXEBRDI/40990883/8/0/0/e7ac3fd3eacc7d7760c67a7beddc7433/121/386a3c3d253c220ff8d84d2a0bf27d80/40990883-8.JPG", "caption": "" }, "displayorder": 9, "url": "//cdnparap30.paragonrels.com/ParagonImages/Property/P3/MAXEBRDI/40990883/9/0/0/d47e98770a1abe3f8d7aca6333e6fea5/121/386a3c3d253c220ff8d84d2a0bf27d80/40990883-9.JPG", "caption": "" }, "displayorder": 10, "url": "//cdnparap30.paragonrels.com/ParagonImages/Property/P3/MAXEBRDI/40990883/10/0/0/9a39d3c5d157bb20a19ab9cfff9dd1c2/121/386a3c3d253c220ff8d84d2a0bf27d80/40990883-10.JPG", "caption": "" }, "displayorder": 11, "url": "//cdnparap30.paragonrels.com/ParagonImages/Property/P3/MAXEBRDI/40990883/11/0/0/1d5015dd1accaff3195c8a422af23ad6/121/386a3c3d253c220ff8d84d2a0bf27d80/40990883-11.JPG", "caption": "" }, "displayorder": 12, "url": "//cdnparap30.paragonrels.com/ParagonImages/Property/P3/MAXEBRDI/40990883/12/0/0/5b6a4e641aa808d7766aac431200cda1/121/386a3c3d253c220ff8d84d2a0bf27d80/40990883-12.JPG", "caption": "" }, "displayorder": 13, "url": "//cdnparap30.paragonrels.com/ParagonImages/Property/P3/MAXEBRDI/40990883/13/0/0/ac1013e6fc9c45136cf6ad4a7cc4f0ff/121/386a3c3d253c220ff8d84d2a0bf27d80/40990883-13.JPG", "caption": "" }, "displayorder": 14, "url": "//cdnparap30.paragonrels.com/ParagonImages/Property/P3/MAXEBRDI/40990883/14/0/0/522a44f6180ed0c5ec27d694e1f15fd0/121/386a3c3d253c220ff8d84d2a0bf27d80/40990883-14.JPG", "caption": "" }, "displayorder": 15, "url": "//cdnparap30.paragonrels.com/ParagonImages/Property/P3/MAXEBRDI/40990883/15/0/0/8848a62683a6fde3ad2b2e1a57aa98dd/121/386a3c3d253c220ff8d84d2a0bf27d80/40990883-15.JPG", "caption": "" }, "displayorder": 16, "url": "//cdnparap30.paragonrels.com/ParagonImages/Property/P3/MAXEBRDI/40990883/16/0/0/cf9765c7d59f0a62ac7dd6aaab8a6b67/121/386a3c3d253c220ff8d84d2a0bf27d80/40990883-16.JPG", "caption": "" }, "displayorder": 17, "url": "//cdnparap30.paragonrels.com/ParagonImages/Property/P3/MAXEBRDI/40990883/17/0/0/96350f4c7ec18d71e44ea8e3062b048a/121/386a3c3d253c220ff8d84d2a0bf27d80/40990883-17.JPG", "caption": "" }, "displayorder": 18, "url": "//cdnparap30.paragonrels.com/ParagonImages/Property/P3/MAXEBRDI/40990883/18/0/0/c71a0b248910fe16ff0594ccdf370262/121/386a3c3d253c220ff8d84d2a0bf27d80/40990883-18.JPG", "caption": "" }, "displayorder": 19, "url": "//cdnparap30.paragonrels.com/ParagonImages/Property/P3/MAXEBRDI/40990883/19/0/0/dfa59f2ddc69a35d5f263ad718a8d721/121/386a3c3d253c220ff8d84d2a0bf27d80/40990883-19.JPG", "caption": "" }, "displayorder": 20, "url": "//cdnparap30.paragonrels.com/ParagonImages/Property/P3/MAXEBRDI/40990883/20/0/0/bed0c11f5ad6fd7f8e57926af633e604/121/386a3c3d253c220ff8d84d2a0bf27d80/40990883-20.JPG", "caption": "" }, "displayorder": 21, "url": "//cdnparap30.paragonrels.com/ParagonImages/Property/P3/MAXEBRDI/40990883/21/0/0/52ddf3a9a3af8363a87fb1a5a32fb97f/121/386a3c3d253c220ff8d84d2a0bf27d80/40990883-21.JPG", "caption": "" }, "displayorder": 22, "url": "//cdnparap30.paragonrels.com/ParagonImages/Property/P3/MAXEBRDI/40990883/22/0/0/7f5c8d3131dd81e83c0007bfb5e4ddc5/121/386a3c3d253c220ff8d84d2a0bf27d80/40990883-22.JPG", "caption": "" }, "displayorder": 23, "url": "//cdnparap30.paragonrels.com/ParagonImages/Property/P3/MAXEBRDI/40990883/23/0/0/e09ad5db3729eaa4e8a37acf91bf5cb3/121/386a3c3d253c220ff8d84d2a0bf27d80/40990883-23.JPG", "caption": "" }, "displayorder": 24, "url": "//cdnparap30.paragonrels.com/ParagonImages/Property/P3/MAXEBRDI/40990883/24/0/0/16b808d336cfdbef7eacd3046a571673/121/386a3c3d253c220ff8d84d2a0bf27d80/40990883-24.JPG", "caption": "" }, "displayorder": 25, "url": "//cdnparap30.paragonrels.com/ParagonImages/Property/P3/MAXEBRDI/40990883/25/0/0/d4463a2eb26e1c116b1419ba82fa928e/121/386a3c3d253c220ff8d84d2a0bf27d80/40990883-25.JPG", "caption": "" }, "displayorder": 26, "url": "//cdnparap30.paragonrels.com/ParagonImages/Property/P3/MAXEBRDI/40990883/26/0/0/4ae18ede89eebbbbce23d96d4be57250/121/386a3c3d253c220ff8d84d2a0bf27d80/40990883-26.JPG", "caption": "" } ], "agent": { "name": "So Hyun Park", "phone": "510-388-3702", "email": "hyuna@danielwinklerinc.com" }, "broker": { "name": "WINKLER REAL ESTATE GROUP", "phone": "", "email": "" } }; ]]>
811 York St #235
OAKLAND, CA 94610

Click here for map
Condo
$335,000
651 Sq Feet
1 Bedroom
1 Bathroom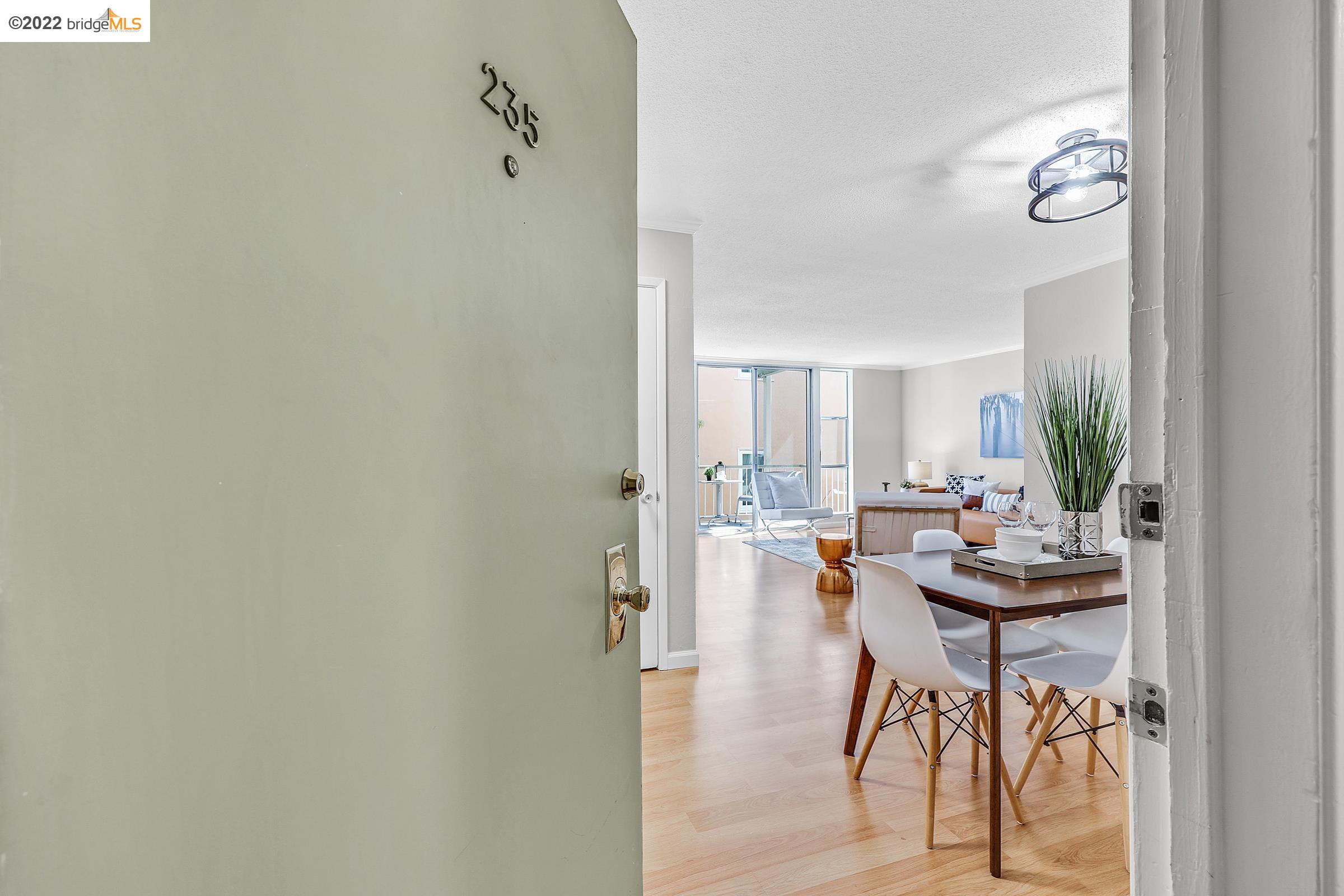 Listed by So Hyun Park of WINKLER REAL ESTATE GROUP
DRE# 01474268
Details:
Lot Sq Feet:
40,028
Fireplaces:
0
HOA?
Yes
Bank Owned?
No
Status:
Sold
Remarks:
MOTIVATED SELLER! AMAZING PRICE! Chic one bedroom condominium located in highly desirable Upper Lakeshore neighborhood! This adorable unit offers an open and inviting floor plan with a spacious living room, dining area, and kitchen, perfect for entertaining. The bedroom is quite large with an abundance of closet space! This unit features a private and sweet patio, perfect for days to enjoy Oakland's amazing weather. There are two laundry rooms on each floor, swimming pool, one deeded parking space and storage! Don't miss this gem! https://my.matterport.com/show/?m=tcZeXNPfLsS
There are currently no open houses for this property. Please contact
So Hyun Park
to schedule an appointment.