<![CDATA[ var dwellicious_data = { "address": "5132 Hebrides Ct ", "city": "NEWARK", "state": "CA", "zip": "94560", "zip4": "", "area": "", "subdivision": "", "county": "", "price": "2050000", "beds": "3", "baths": "2", "sqft": "2123", "lotsize": "10321", "yearbuilt": "1978-01-01", "proptype": "Residential", "mlsnum": "40992344", "active": false, "remarks": "Island Living In The City! This gorgeous, upgraded Newark Island Home is beautiful- inside & out. Large, vaulted ceilings, generous sized windows, gorgeous, modern staircase, beautiful dining chandelier are some of the wonderful aspects found in this living &n dining area. The kitchen & family room space have wall to wall views of the Lake, amazing natural lighting & a very open floor plan. Maple cabinetry, granite counters, full pantry & a peninsula allow any chef plenty of space to enjoy this kitchen. The master suite is spacious with a large walk-in closet & massive natural lighting. The master ensuite has new his & her vanities, lighting, new counters & a fully separate shower area. The guest rooms both have spectacular lake views, good space & great lighting. This homes has a very special island location, a fantastic gazebo & full patio. Located in a prime Newark location, close to shopping, Meta, 880 & more- this home is amazing so come see why it is so special.", "photos": [ { "displayorder": 0, "url": "//cdnparap30.paragonrels.com/ParagonImages/Property/P3/MAXEBRDI/40992344/0/0/0/67810eb3fca44efaf76a1f940479c8c0/114/d60fd35a3aa6a0b92d1b13b59dc6ecab/40992344.JPG", "caption": "" }, "displayorder": 1, "url": "//cdnparap30.paragonrels.com/ParagonImages/Property/P3/MAXEBRDI/40992344/1/0/0/70bdb66309dd110bd7161293e46c64db/114/d60fd35a3aa6a0b92d1b13b59dc6ecab/40992344-1.JPG", "caption": "" }, "displayorder": 2, "url": "//cdnparap30.paragonrels.com/ParagonImages/Property/P3/MAXEBRDI/40992344/2/0/0/6f77fdd8fd32ad1cc5fc746f280b7253/114/d60fd35a3aa6a0b92d1b13b59dc6ecab/40992344-2.JPG", "caption": "" }, "displayorder": 3, "url": "//cdnparap30.paragonrels.com/ParagonImages/Property/P3/MAXEBRDI/40992344/3/0/0/0294d048723e14ca5e88cf2aff98758e/114/d60fd35a3aa6a0b92d1b13b59dc6ecab/40992344-3.JPG", "caption": "" }, "displayorder": 4, "url": "//cdnparap30.paragonrels.com/ParagonImages/Property/P3/MAXEBRDI/40992344/4/0/0/1c74f88a3716876a0ae2ea83c49b9596/114/d60fd35a3aa6a0b92d1b13b59dc6ecab/40992344-4.JPG", "caption": "" }, "displayorder": 5, "url": "//cdnparap30.paragonrels.com/ParagonImages/Property/P3/MAXEBRDI/40992344/5/0/0/6396d3a2d449e707c4753a4800a9366e/114/d60fd35a3aa6a0b92d1b13b59dc6ecab/40992344-5.JPG", "caption": "" }, "displayorder": 6, "url": "//cdnparap30.paragonrels.com/ParagonImages/Property/P3/MAXEBRDI/40992344/6/0/0/8933d69a30f41a06830497d4ff76fe93/114/d60fd35a3aa6a0b92d1b13b59dc6ecab/40992344-6.JPG", "caption": "" }, "displayorder": 7, "url": "//cdnparap30.paragonrels.com/ParagonImages/Property/P3/MAXEBRDI/40992344/7/0/0/4a06a63048eb30048cd58b48afb2057a/114/d60fd35a3aa6a0b92d1b13b59dc6ecab/40992344-7.JPG", "caption": "" }, "displayorder": 8, "url": "//cdnparap30.paragonrels.com/ParagonImages/Property/P3/MAXEBRDI/40992344/8/0/0/3ed0ce70ffec2e5fb6da62d08fc8bd80/114/d60fd35a3aa6a0b92d1b13b59dc6ecab/40992344-8.JPG", "caption": "" }, "displayorder": 9, "url": "//cdnparap30.paragonrels.com/ParagonImages/Property/P3/MAXEBRDI/40992344/9/0/0/1c157d2d54e86a13d8e78a6355e1294e/114/d60fd35a3aa6a0b92d1b13b59dc6ecab/40992344-9.JPG", "caption": "" }, "displayorder": 10, "url": "//cdnparap30.paragonrels.com/ParagonImages/Property/P3/MAXEBRDI/40992344/10/0/0/61c5cf12b3a5eb696ba6aecfcad1bd5a/114/d60fd35a3aa6a0b92d1b13b59dc6ecab/40992344-10.JPG", "caption": "" }, "displayorder": 11, "url": "//cdnparap30.paragonrels.com/ParagonImages/Property/P3/MAXEBRDI/40992344/11/0/0/3dce8d388ca0519c66be016d2682e8e5/114/d60fd35a3aa6a0b92d1b13b59dc6ecab/40992344-11.JPG", "caption": "" }, "displayorder": 12, "url": "//cdnparap30.paragonrels.com/ParagonImages/Property/P3/MAXEBRDI/40992344/12/0/0/b5893f3fa345cca76bca98ffcd7b7f98/114/d60fd35a3aa6a0b92d1b13b59dc6ecab/40992344-12.JPG", "caption": "" }, "displayorder": 13, "url": "//cdnparap30.paragonrels.com/ParagonImages/Property/P3/MAXEBRDI/40992344/13/0/0/f7fc58a05694544283c8563d596df424/114/d60fd35a3aa6a0b92d1b13b59dc6ecab/40992344-13.JPG", "caption": "" }, "displayorder": 14, "url": "//cdnparap30.paragonrels.com/ParagonImages/Property/P3/MAXEBRDI/40992344/14/0/0/9a12d9a291777720ed42cffa76ce3dd1/114/d60fd35a3aa6a0b92d1b13b59dc6ecab/40992344-14.JPG", "caption": "" }, "displayorder": 15, "url": "//cdnparap30.paragonrels.com/ParagonImages/Property/P3/MAXEBRDI/40992344/15/0/0/4bb44c9d13cc0bb181614649dc69e0cb/114/d60fd35a3aa6a0b92d1b13b59dc6ecab/40992344-15.JPG", "caption": "" }, "displayorder": 16, "url": "//cdnparap30.paragonrels.com/ParagonImages/Property/P3/MAXEBRDI/40992344/16/0/0/8084f12d8383c07a38307107a5525b70/114/d60fd35a3aa6a0b92d1b13b59dc6ecab/40992344-16.JPG", "caption": "" }, "displayorder": 17, "url": "//cdnparap30.paragonrels.com/ParagonImages/Property/P3/MAXEBRDI/40992344/17/0/0/f8dd93221d01fba06ff20fc406d6424a/114/d60fd35a3aa6a0b92d1b13b59dc6ecab/40992344-17.JPG", "caption": "" }, "displayorder": 18, "url": "//cdnparap30.paragonrels.com/ParagonImages/Property/P3/MAXEBRDI/40992344/18/0/0/079be27d515d909c64949121692049cf/114/d60fd35a3aa6a0b92d1b13b59dc6ecab/40992344-18.JPG", "caption": "" }, "displayorder": 19, "url": "//cdnparap30.paragonrels.com/ParagonImages/Property/P3/MAXEBRDI/40992344/19/0/0/bfde401bca67c39c3a66d983f4a267f8/114/d60fd35a3aa6a0b92d1b13b59dc6ecab/40992344-19.JPG", "caption": "" }, "displayorder": 20, "url": "//cdnparap30.paragonrels.com/ParagonImages/Property/P3/MAXEBRDI/40992344/20/0/0/02387449ade64849d45bb110c4690e00/114/d60fd35a3aa6a0b92d1b13b59dc6ecab/40992344-20.JPG", "caption": "" }, "displayorder": 21, "url": "//cdnparap30.paragonrels.com/ParagonImages/Property/P3/MAXEBRDI/40992344/21/0/0/c766947203bce09d46b296bbb4a9cbe7/114/d60fd35a3aa6a0b92d1b13b59dc6ecab/40992344-21.JPG", "caption": "" }, "displayorder": 22, "url": "//cdnparap30.paragonrels.com/ParagonImages/Property/P3/MAXEBRDI/40992344/22/0/0/aa62f422207e18d439ff26bc5f3318b9/114/d60fd35a3aa6a0b92d1b13b59dc6ecab/40992344-22.JPG", "caption": "" }, "displayorder": 23, "url": "//cdnparap30.paragonrels.com/ParagonImages/Property/P3/MAXEBRDI/40992344/23/0/0/65e56e2b9bd6419d81f0903856dc97fa/114/d60fd35a3aa6a0b92d1b13b59dc6ecab/40992344-23.JPG", "caption": "" }, "displayorder": 24, "url": "//cdnparap30.paragonrels.com/ParagonImages/Property/P3/MAXEBRDI/40992344/24/0/0/6d63db7a4cff846db577a0e5ad008c76/114/d60fd35a3aa6a0b92d1b13b59dc6ecab/40992344-24.JPG", "caption": "" }, "displayorder": 25, "url": "//cdnparap30.paragonrels.com/ParagonImages/Property/P3/MAXEBRDI/40992344/25/0/0/fd259beab53ce8ca9b6a1e4875ad7636/114/d60fd35a3aa6a0b92d1b13b59dc6ecab/40992344-25.JPG", "caption": "" }, "displayorder": 26, "url": "//cdnparap30.paragonrels.com/ParagonImages/Property/P3/MAXEBRDI/40992344/26/0/0/dc523599a5b90542466938705473dd52/114/d60fd35a3aa6a0b92d1b13b59dc6ecab/40992344-26.JPG", "caption": "" }, "displayorder": 27, "url": "//cdnparap30.paragonrels.com/ParagonImages/Property/P3/MAXEBRDI/40992344/27/0/0/d0b78112695eb2edb9be50210aeb9d28/114/d60fd35a3aa6a0b92d1b13b59dc6ecab/40992344-27.JPG", "caption": "" }, "displayorder": 28, "url": "//cdnparap30.paragonrels.com/ParagonImages/Property/P3/MAXEBRDI/40992344/28/0/0/2e7db2e47cc9b45d27628afe8c1b62ae/114/d60fd35a3aa6a0b92d1b13b59dc6ecab/40992344-28.JPG", "caption": "" }, "displayorder": 29, "url": "//cdnparap30.paragonrels.com/ParagonImages/Property/P3/MAXEBRDI/40992344/29/0/0/e0fe8e0c279943a959fd4e220c324456/114/d60fd35a3aa6a0b92d1b13b59dc6ecab/40992344-29.JPG", "caption": "" }, "displayorder": 30, "url": "//cdnparap30.paragonrels.com/ParagonImages/Property/P3/MAXEBRDI/40992344/30/0/0/592453af7a4c683ebd878968852465af/114/d60fd35a3aa6a0b92d1b13b59dc6ecab/40992344-30.JPG", "caption": "" }, "displayorder": 31, "url": "//cdnparap30.paragonrels.com/ParagonImages/Property/P3/MAXEBRDI/40992344/31/0/0/8d8071ac023069fb32da9a8af4a8002f/114/d60fd35a3aa6a0b92d1b13b59dc6ecab/40992344-31.JPG", "caption": "" }, "displayorder": 32, "url": "//cdnparap30.paragonrels.com/ParagonImages/Property/P3/MAXEBRDI/40992344/32/0/0/5450d36a3c0831ce9e1d3081a5fc6e83/114/d60fd35a3aa6a0b92d1b13b59dc6ecab/40992344-32.JPG", "caption": "" }, "displayorder": 33, "url": "//cdnparap30.paragonrels.com/ParagonImages/Property/P3/MAXEBRDI/40992344/33/0/0/9b95e0589b67361f3a6bca82d77fb6e3/114/d60fd35a3aa6a0b92d1b13b59dc6ecab/40992344-33.JPG", "caption": "" }, "displayorder": 34, "url": "//cdnparap30.paragonrels.com/ParagonImages/Property/P3/MAXEBRDI/40992344/34/0/0/0b933f2e40c29c075ee9a7dc126a0a41/114/d60fd35a3aa6a0b92d1b13b59dc6ecab/40992344-34.JPG", "caption": "" }, "displayorder": 35, "url": "//cdnparap30.paragonrels.com/ParagonImages/Property/P3/MAXEBRDI/40992344/35/0/0/ab250b59b5711cd2a17c7468b4e1d587/114/d60fd35a3aa6a0b92d1b13b59dc6ecab/40992344-35.JPG", "caption": "" }, "displayorder": 36, "url": "//cdnparap30.paragonrels.com/ParagonImages/Property/P3/MAXEBRDI/40992344/36/0/0/1313d2c6170af6ec45a7e827368d5aac/114/d60fd35a3aa6a0b92d1b13b59dc6ecab/40992344-36.JPG", "caption": "" }, "displayorder": 37, "url": "//cdnparap30.paragonrels.com/ParagonImages/Property/P3/MAXEBRDI/40992344/37/0/0/38d0c955315a07479c8a127873b56808/114/d60fd35a3aa6a0b92d1b13b59dc6ecab/40992344-37.JPG", "caption": "" }, "displayorder": 38, "url": "//cdnparap30.paragonrels.com/ParagonImages/Property/P3/MAXEBRDI/40992344/38/0/0/6ce35c73ff900892686ed04aabdcfd07/114/d60fd35a3aa6a0b92d1b13b59dc6ecab/40992344-38.JPG", "caption": "" }, "displayorder": 39, "url": "//cdnparap30.paragonrels.com/ParagonImages/Property/P3/MAXEBRDI/40992344/39/0/0/97af80c8653e2647447899a01d98b518/114/d60fd35a3aa6a0b92d1b13b59dc6ecab/40992344-39.JPG", "caption": "" }, "displayorder": 40, "url": "//cdnparap30.paragonrels.com/ParagonImages/Property/P3/MAXEBRDI/40992344/40/0/0/25d2ff374a254dbd3d2813ed7d8d04df/114/d60fd35a3aa6a0b92d1b13b59dc6ecab/40992344-40.JPG", "caption": "" }, "displayorder": 41, "url": "//cdnparap30.paragonrels.com/ParagonImages/Property/P3/MAXEBRDI/40992344/41/0/0/4a07e6853c884f1b701bd1012f051984/114/d60fd35a3aa6a0b92d1b13b59dc6ecab/40992344-41.JPG", "caption": "" }, "displayorder": 42, "url": "//cdnparap30.paragonrels.com/ParagonImages/Property/P3/MAXEBRDI/40992344/42/0/0/fca7fb66fb640cb785deaf99af862150/114/d60fd35a3aa6a0b92d1b13b59dc6ecab/40992344-42.JPG", "caption": "" }, "displayorder": 43, "url": "//cdnparap30.paragonrels.com/ParagonImages/Property/P3/MAXEBRDI/40992344/43/0/0/74997d6ca56392e6b65034604fbc5dce/114/d60fd35a3aa6a0b92d1b13b59dc6ecab/40992344-43.JPG", "caption": "" }, "displayorder": 44, "url": "//cdnparap30.paragonrels.com/ParagonImages/Property/P3/MAXEBRDI/40992344/44/0/0/7d31c57b17008044a7dcdb758295ce0c/114/d60fd35a3aa6a0b92d1b13b59dc6ecab/40992344-44.JPG", "caption": "" }, "displayorder": 45, "url": "//cdnparap30.paragonrels.com/ParagonImages/Property/P3/MAXEBRDI/40992344/45/0/0/e842f743ef0d2a891c7ffb6129478564/114/d60fd35a3aa6a0b92d1b13b59dc6ecab/40992344-45.JPG", "caption": "" }, "displayorder": 46, "url": "//cdnparap30.paragonrels.com/ParagonImages/Property/P3/MAXEBRDI/40992344/46/0/0/7a1e14a16b25b4858011d59001dad852/114/d60fd35a3aa6a0b92d1b13b59dc6ecab/40992344-46.JPG", "caption": "" }, "displayorder": 47, "url": "//cdnparap30.paragonrels.com/ParagonImages/Property/P3/MAXEBRDI/40992344/47/0/0/81595ff1f1f7fa4b3d20a73b8fdf0704/114/d60fd35a3aa6a0b92d1b13b59dc6ecab/40992344-47.JPG", "caption": "" }, "displayorder": 48, "url": "//cdnparap30.paragonrels.com/ParagonImages/Property/P3/MAXEBRDI/40992344/48/0/0/6ea200698dc454487a3cad0dd4b12bb6/114/d60fd35a3aa6a0b92d1b13b59dc6ecab/40992344-48.JPG", "caption": "" }, "displayorder": 49, "url": "//cdnparap30.paragonrels.com/ParagonImages/Property/P3/MAXEBRDI/40992344/49/0/0/5d8ed7fd9f44a5558a9e99d3d1d37273/114/d60fd35a3aa6a0b92d1b13b59dc6ecab/40992344-49.JPG", "caption": "" }, "displayorder": 50, "url": "//cdnparap30.paragonrels.com/ParagonImages/Property/P3/MAXEBRDI/40992344/50/0/0/fbdc59919354bcd912d8d7069e19835a/114/d60fd35a3aa6a0b92d1b13b59dc6ecab/40992344-50.JPG", "caption": "" }, "displayorder": 51, "url": "//cdnparap30.paragonrels.com/ParagonImages/Property/P3/MAXEBRDI/40992344/51/0/0/9e4b4b1290e7071c77d1016d2dc7ab89/114/d60fd35a3aa6a0b92d1b13b59dc6ecab/40992344-51.JPG", "caption": "" }, "displayorder": 52, "url": "//cdnparap30.paragonrels.com/ParagonImages/Property/P3/MAXEBRDI/40992344/52/0/0/5d6231c1dcb4fd1cde8fded8dda36925/114/d60fd35a3aa6a0b92d1b13b59dc6ecab/40992344-52.JPG", "caption": "" }, "displayorder": 53, "url": "//cdnparap30.paragonrels.com/ParagonImages/Property/P3/MAXEBRDI/40992344/53/0/0/9b63a62c2d0f8fab0a4ad2c86f1aeed6/114/d60fd35a3aa6a0b92d1b13b59dc6ecab/40992344-53.JPG", "caption": "" }, "displayorder": 54, "url": "//cdnparap30.paragonrels.com/ParagonImages/Property/P3/MAXEBRDI/40992344/54/0/0/0d6b358742b2d56e963513f479606521/114/d60fd35a3aa6a0b92d1b13b59dc6ecab/40992344-54.JPG", "caption": "" }, "displayorder": 55, "url": "//cdnparap30.paragonrels.com/ParagonImages/Property/P3/MAXEBRDI/40992344/55/0/0/e87837bf7f4abfff8505e255d9adad16/114/d60fd35a3aa6a0b92d1b13b59dc6ecab/40992344-55.JPG", "caption": "" }, "displayorder": 56, "url": "//cdnparap30.paragonrels.com/ParagonImages/Property/P3/MAXEBRDI/40992344/56/0/0/30bbaed82b3e0049e63df68a4ec27bb9/114/d60fd35a3aa6a0b92d1b13b59dc6ecab/40992344-56.JPG", "caption": "" }, "displayorder": 57, "url": "//cdnparap30.paragonrels.com/ParagonImages/Property/P3/MAXEBRDI/40992344/57/0/0/b503286b105eda4939c9763da9bf4710/114/d60fd35a3aa6a0b92d1b13b59dc6ecab/40992344-57.JPG", "caption": "" }, "displayorder": 58, "url": "//cdnparap30.paragonrels.com/ParagonImages/Property/P3/MAXEBRDI/40992344/58/0/0/be26830f8e0dfe51c29b705b1e3d3b78/114/d60fd35a3aa6a0b92d1b13b59dc6ecab/40992344-58.JPG", "caption": "" }, "displayorder": 59, "url": "//cdnparap30.paragonrels.com/ParagonImages/Property/P3/MAXEBRDI/40992344/59/0/0/f4a6149ad51e57ea37680f0d1074d1e1/114/d60fd35a3aa6a0b92d1b13b59dc6ecab/40992344-59.JPG", "caption": "" } ], "agent": { "name": "Kelly Hopkins", "phone": "510-366-7695", "email": "kelly@everhomere.com" }, "broker": { "name": "Everhome", "phone": "", "email": "" } }; ]]>
5132 Hebrides Ct
NEWARK, CA 94560

Click here for map
Residential Home
$2,050,000
2,123 Sq Feet
3 Bedrooms
2 Bathrooms
1 Partial Bath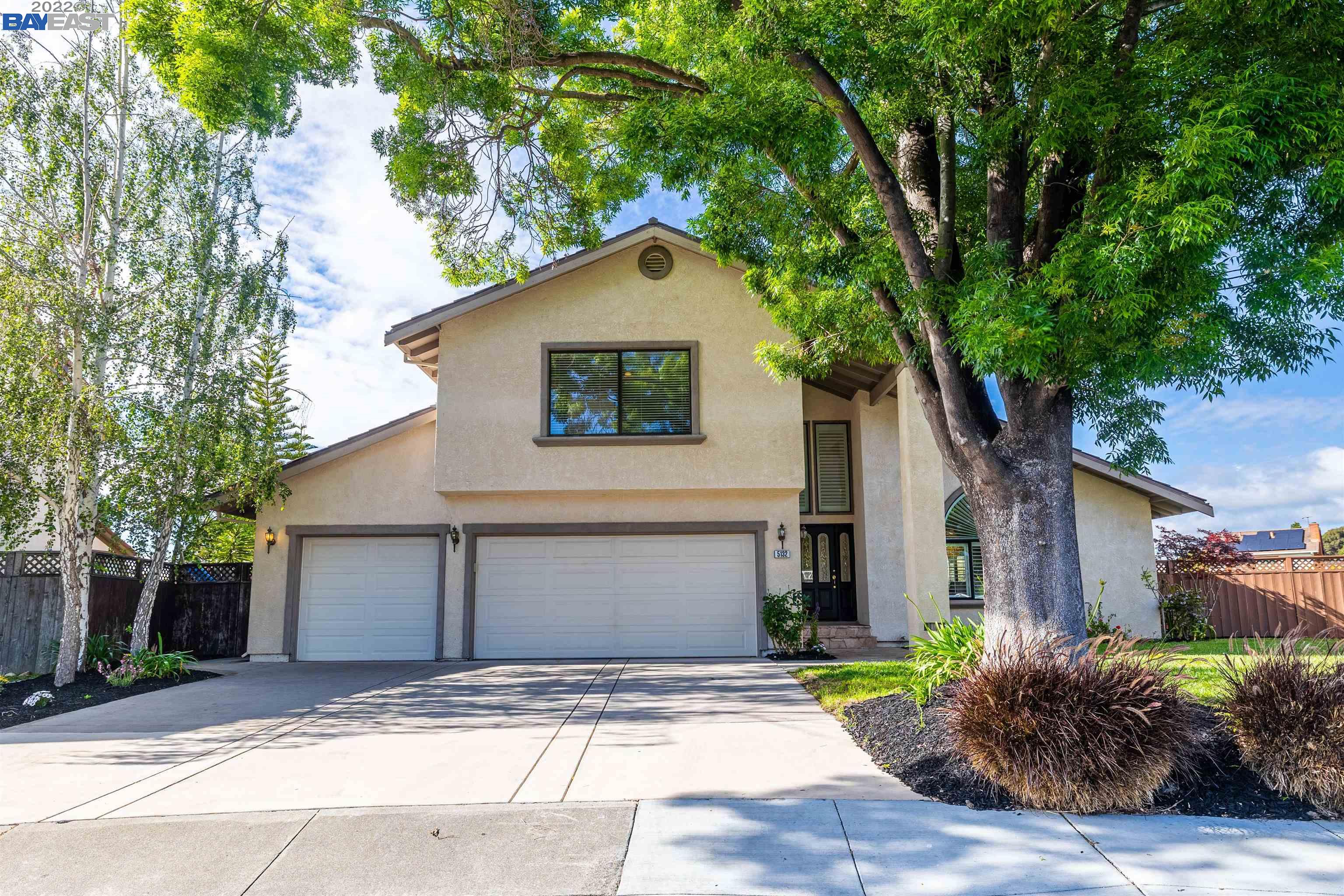 Details:
Lot Sq Feet:
10,321
Fireplaces:
1
HOA?
Yes
Bank Owned?
No
Status:
Withdrawn
Remarks:
Island Living In The City! This gorgeous, upgraded Newark Island Home is beautiful- inside & out. Large, vaulted ceilings, generous sized windows, gorgeous, modern staircase, beautiful dining chandelier are some of the wonderful aspects found in this living &n dining area. The kitchen & family room space have wall to wall views of the Lake, amazing natural lighting & a very open floor plan. Maple cabinetry, granite counters, full pantry & a peninsula allow any chef plenty of space to enjoy this kitchen. The master suite is spacious with a large walk-in closet & massive natural lighting. The master ensuite has new his & her vanities, lighting, new counters & a fully separate shower area. The guest rooms both have spectacular lake views, good space & great lighting. This homes has a very special island location, a fantastic gazebo & full patio. Located in a prime Newark location, close to shopping, Meta, 880 & more- this home is amazing so come see why it is so special.
There are currently no open houses for this property. Please contact
Kelly Hopkins
to schedule an appointment.