<![CDATA[ var dwellicious_data = { "address": "2763 Dohr Street ", "city": "BERKELEY", "state": "CA", "zip": "94702-2312", "zip4": "", "area": "", "subdivision": "", "county": "", "price": "985000", "beds": "2", "baths": "1", "sqft": "900", "lotsize": "4000", "yearbuilt": "1924-01-01", "proptype": "Residential", "mlsnum": "40993369", "active": false, "remarks": "Charming updated craftsman home in a great neighborhood. Two bedrooms, jack & jill bathroom, living room fireplace and updated kitchen. Remodeled and upgraded with multiple conveniences, and a backyard with a hot tub and landscaping perfect for outdoor entertaining. Also, two off street parking spaces, and a shed for storage. Close to restaurants, shopping and transportation, with a high walking score.", "photos": [ { "displayorder": 0, "url": "//cdnparap30.paragonrels.com/ParagonImages/Property/P3/MAXEBRDI/40993369/0/0/0/32f555b7bc0c13c9d8912b3bf04b21f1/121/d62f490ce8838e9b056b9402a03edc93/40993369.JPG", "caption": "" }, "displayorder": 1, "url": "//cdnparap30.paragonrels.com/ParagonImages/Property/P3/MAXEBRDI/40993369/1/0/0/276b95e721284aee2f8dd0a85a93d942/121/d62f490ce8838e9b056b9402a03edc93/40993369-1.JPG", "caption": "" }, "displayorder": 2, "url": "//cdnparap30.paragonrels.com/ParagonImages/Property/P3/MAXEBRDI/40993369/2/0/0/1bc5f1d5447ddd67c8dc6ed43da319c9/121/d62f490ce8838e9b056b9402a03edc93/40993369-2.JPG", "caption": "" }, "displayorder": 3, "url": "//cdnparap30.paragonrels.com/ParagonImages/Property/P3/MAXEBRDI/40993369/3/0/0/d8e7daab021c3aaf4d8560731f7f2ffb/121/d62f490ce8838e9b056b9402a03edc93/40993369-3.JPG", "caption": "" }, "displayorder": 4, "url": "//cdnparap30.paragonrels.com/ParagonImages/Property/P3/MAXEBRDI/40993369/4/0/0/1b3848c7cce8acfd6374e89e74997847/121/d62f490ce8838e9b056b9402a03edc93/40993369-4.JPG", "caption": "" }, "displayorder": 5, "url": "//cdnparap30.paragonrels.com/ParagonImages/Property/P3/MAXEBRDI/40993369/5/0/0/205065a70fd9997eccf6376ebe65c3fa/121/d62f490ce8838e9b056b9402a03edc93/40993369-5.JPG", "caption": "" }, "displayorder": 6, "url": "//cdnparap30.paragonrels.com/ParagonImages/Property/P3/MAXEBRDI/40993369/6/0/0/fafb486d53af6ce3775bc734971d95b2/121/d62f490ce8838e9b056b9402a03edc93/40993369-6.JPG", "caption": "" }, "displayorder": 7, "url": "//cdnparap30.paragonrels.com/ParagonImages/Property/P3/MAXEBRDI/40993369/7/0/0/3fe48f0d3cc19cceadb36095c941ab63/121/d62f490ce8838e9b056b9402a03edc93/40993369-7.JPG", "caption": "" }, "displayorder": 8, "url": "//cdnparap30.paragonrels.com/ParagonImages/Property/P3/MAXEBRDI/40993369/8/0/0/e7642b961ff6dfb43f68ef90b7d0ef25/121/d62f490ce8838e9b056b9402a03edc93/40993369-8.JPG", "caption": "" }, "displayorder": 9, "url": "//cdnparap30.paragonrels.com/ParagonImages/Property/P3/MAXEBRDI/40993369/9/0/0/9f9a57eea69dad122ea96b80af2528fb/121/d62f490ce8838e9b056b9402a03edc93/40993369-9.JPG", "caption": "" }, "displayorder": 10, "url": "//cdnparap30.paragonrels.com/ParagonImages/Property/P3/MAXEBRDI/40993369/10/0/0/7b3beb45b8f1029cd89e34fb4c3b610d/121/d62f490ce8838e9b056b9402a03edc93/40993369-10.JPG", "caption": "" }, "displayorder": 11, "url": "//cdnparap30.paragonrels.com/ParagonImages/Property/P3/MAXEBRDI/40993369/11/0/0/9b553e02200e1b8538d2940bf936cd9a/121/d62f490ce8838e9b056b9402a03edc93/40993369-11.JPG", "caption": "" }, "displayorder": 12, "url": "//cdnparap30.paragonrels.com/ParagonImages/Property/P3/MAXEBRDI/40993369/12/0/0/5412cb023c1361fb6b297712c7e6b309/121/d62f490ce8838e9b056b9402a03edc93/40993369-12.JPG", "caption": "" }, "displayorder": 13, "url": "//cdnparap30.paragonrels.com/ParagonImages/Property/P3/MAXEBRDI/40993369/13/0/0/44e0bba20749a0d30fdd1f32f2dd5324/121/d62f490ce8838e9b056b9402a03edc93/40993369-13.JPG", "caption": "" }, "displayorder": 14, "url": "//cdnparap30.paragonrels.com/ParagonImages/Property/P3/MAXEBRDI/40993369/14/0/0/a77efdd9d2263f939859375ede7fb9b2/121/d62f490ce8838e9b056b9402a03edc93/40993369-14.JPG", "caption": "" }, "displayorder": 15, "url": "//cdnparap30.paragonrels.com/ParagonImages/Property/P3/MAXEBRDI/40993369/15/0/0/171e77a1517d4a7b49a5e108e9abb226/121/d62f490ce8838e9b056b9402a03edc93/40993369-15.JPG", "caption": "" }, "displayorder": 16, "url": "//cdnparap30.paragonrels.com/ParagonImages/Property/P3/MAXEBRDI/40993369/16/0/0/4246acd64065c83d2ff7271714b98588/121/d62f490ce8838e9b056b9402a03edc93/40993369-16.JPG", "caption": "" }, "displayorder": 17, "url": "//cdnparap30.paragonrels.com/ParagonImages/Property/P3/MAXEBRDI/40993369/17/0/0/0330189716f57bc51c19234928372fb7/121/d62f490ce8838e9b056b9402a03edc93/40993369-17.JPG", "caption": "" }, "displayorder": 18, "url": "//cdnparap30.paragonrels.com/ParagonImages/Property/P3/MAXEBRDI/40993369/18/0/0/27feaf8a777618c74e3169ccd3631107/121/d62f490ce8838e9b056b9402a03edc93/40993369-18.JPG", "caption": "" }, "displayorder": 19, "url": "//cdnparap30.paragonrels.com/ParagonImages/Property/P3/MAXEBRDI/40993369/19/0/0/e5e83af64284d308396747d163268ad7/121/d62f490ce8838e9b056b9402a03edc93/40993369-19.JPG", "caption": "" }, "displayorder": 20, "url": "//cdnparap30.paragonrels.com/ParagonImages/Property/P3/MAXEBRDI/40993369/20/0/0/7accdeb25d84e88b73fd6361f37cdc4b/121/d62f490ce8838e9b056b9402a03edc93/40993369-20.JPG", "caption": "" }, "displayorder": 21, "url": "//cdnparap30.paragonrels.com/ParagonImages/Property/P3/MAXEBRDI/40993369/21/0/0/1948a1ad3e964ca12642eca021ff089d/121/d62f490ce8838e9b056b9402a03edc93/40993369-21.JPG", "caption": "" }, "displayorder": 22, "url": "//cdnparap30.paragonrels.com/ParagonImages/Property/P3/MAXEBRDI/40993369/22/0/0/7f12257d9c7a1588be5e52ab021e9b6e/121/d62f490ce8838e9b056b9402a03edc93/40993369-22.JPG", "caption": "" }, "displayorder": 23, "url": "//cdnparap30.paragonrels.com/ParagonImages/Property/P3/MAXEBRDI/40993369/23/0/0/2d8d2b84461daaa700ced3538d3235f0/121/d62f490ce8838e9b056b9402a03edc93/40993369-23.JPG", "caption": "" }, "displayorder": 24, "url": "//cdnparap30.paragonrels.com/ParagonImages/Property/P3/MAXEBRDI/40993369/24/0/0/c1ecf405bf9a00df7c7c55a4d9444083/121/d62f490ce8838e9b056b9402a03edc93/40993369-24.JPG", "caption": "" }, "displayorder": 25, "url": "//cdnparap30.paragonrels.com/ParagonImages/Property/P3/MAXEBRDI/40993369/25/0/0/96e4162b7bba1c6cc42de2aa907a4816/121/d62f490ce8838e9b056b9402a03edc93/40993369-25.JPG", "caption": "" }, "displayorder": 26, "url": "//cdnparap30.paragonrels.com/ParagonImages/Property/P3/MAXEBRDI/40993369/26/0/0/85cb4056dc05587b3dfac3f6465d33b1/121/d62f490ce8838e9b056b9402a03edc93/40993369-26.JPG", "caption": "" } ], "agent": { "name": "Dan Pines", "phone": "510-693-1466", "email": "dan@berkeleyrealty.com" }, "broker": { "name": "ALOHA BAY REALTY", "phone": "", "email": "" } }; ]]>
2763 Dohr Street
BERKELEY, CA 94702-2312

Click here for map
Residential Home
$985,000
900 Sq Feet
2 Bedrooms
1 Bathroom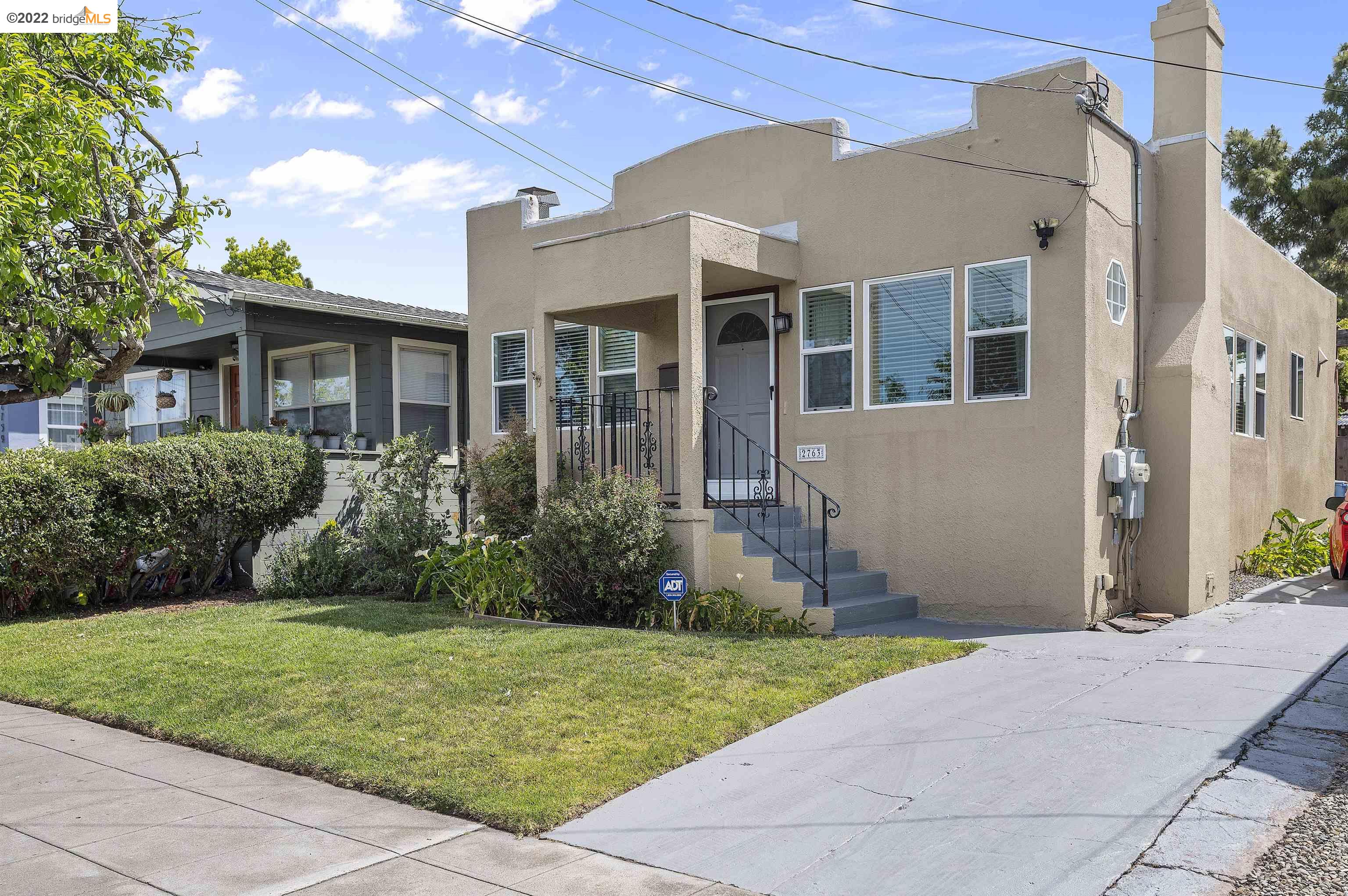 Listed by Dan Pines of ALOHA BAY REALTY
DRE# 01217816
Details:
Lot Sq Feet:
4,000
Fireplaces:
1
HOA?
No
Bank Owned?
No
Status:
Sold
Remarks:
Charming updated craftsman home in a great neighborhood. Two bedrooms, jack & jill bathroom, living room fireplace and updated kitchen. Remodeled and upgraded with multiple conveniences, and a backyard with a hot tub and landscaping perfect for outdoor entertaining. Also, two off street parking spaces, and a shed for storage. Close to restaurants, shopping and transportation, with a high walking score.
There are currently no open houses for this property. Please contact
Dan Pines
to schedule an appointment.