<![CDATA[ var dwellicious_data = { "address": "2700 8Th Ave #2", "city": "OAKLAND", "state": "CA", "zip": "94606", "zip4": "", "area": "", "subdivision": "", "county": "", "price": "629000", "beds": "1", "baths": "1", "sqft": "1000", "lotsize": "4969", "yearbuilt": "1928-01-01", "proptype": "Residential", "mlsnum": "40993543", "active": false, "remarks": "Light-filled condo located in a gorgeous 4-unit 1920's Mediterranean building in Ivy Hill, lives like a home! Period details, hardwood floors, soaring ceilings and floor-to-ceiling wooden windows enhance the architectural beauty and charm. Spacious living room offers flex-use for entertaining with room for a sunny home office. Updated kitchen with slate floors, open shelving, granite counters and stainless appliances, plus breakfast bar that overlooks the formal dining room. Chic lighting, stylish bathroom, large closets with custom shelving system, in-unit laundry, dual pane windows in the bedroom. Shared back garden area, separate storage, private garage that is big enough for a home gym or workshop. Low HOA fees, new roof, sewer compliant, and pet-friendly. Close to Lake Merritt, downtown Oakland, local transit, freeways.", "photos": [ { "displayorder": 0, "url": "//cdnparap30.paragonrels.com/ParagonImages/Property/P3/MAXEBRDI/40993543/0/0/0/2a0de12f9f8596da162d7a0b660d8170/121/458339345dadf8677afe200799fe8dec/40993543.JPG", "caption": "" }, "displayorder": 1, "url": "//cdnparap30.paragonrels.com/ParagonImages/Property/P3/MAXEBRDI/40993543/1/0/0/2d96a1c59c7310dd766197259133d838/121/458339345dadf8677afe200799fe8dec/40993543-1.JPG", "caption": "" }, "displayorder": 2, "url": "//cdnparap30.paragonrels.com/ParagonImages/Property/P3/MAXEBRDI/40993543/2/0/0/354d3e03d058e79a6c39f7e935555c5a/121/458339345dadf8677afe200799fe8dec/40993543-2.JPG", "caption": "" }, "displayorder": 3, "url": "//cdnparap30.paragonrels.com/ParagonImages/Property/P3/MAXEBRDI/40993543/3/0/0/3304f3b47dddc4a87993b2dcfa48b2c3/121/458339345dadf8677afe200799fe8dec/40993543-3.JPG", "caption": "" }, "displayorder": 4, "url": "//cdnparap30.paragonrels.com/ParagonImages/Property/P3/MAXEBRDI/40993543/4/0/0/6b11788e022062cfa45403edec9b54e2/121/458339345dadf8677afe200799fe8dec/40993543-4.JPG", "caption": "" }, "displayorder": 5, "url": "//cdnparap30.paragonrels.com/ParagonImages/Property/P3/MAXEBRDI/40993543/5/0/0/198b36d87ee142826bf73feb67e13fa8/121/458339345dadf8677afe200799fe8dec/40993543-5.JPG", "caption": "" }, "displayorder": 6, "url": "//cdnparap30.paragonrels.com/ParagonImages/Property/P3/MAXEBRDI/40993543/6/0/0/ae982164fa1670298b6f83b856e20b2a/121/458339345dadf8677afe200799fe8dec/40993543-6.JPG", "caption": "" }, "displayorder": 7, "url": "//cdnparap30.paragonrels.com/ParagonImages/Property/P3/MAXEBRDI/40993543/7/0/0/09e13dbc571ae0d0ea8c41beef12e82a/121/458339345dadf8677afe200799fe8dec/40993543-7.JPG", "caption": "" }, "displayorder": 8, "url": "//cdnparap30.paragonrels.com/ParagonImages/Property/P3/MAXEBRDI/40993543/8/0/0/277f530fcde58b5985fdc60c7368f0f2/121/458339345dadf8677afe200799fe8dec/40993543-8.JPG", "caption": "" }, "displayorder": 9, "url": "//cdnparap30.paragonrels.com/ParagonImages/Property/P3/MAXEBRDI/40993543/9/0/0/77ed6f377446f16cb284259e66028623/121/458339345dadf8677afe200799fe8dec/40993543-9.JPG", "caption": "" }, "displayorder": 10, "url": "//cdnparap30.paragonrels.com/ParagonImages/Property/P3/MAXEBRDI/40993543/10/0/0/b3e93cca71ba90f1fac7573881ac564d/121/458339345dadf8677afe200799fe8dec/40993543-10.JPG", "caption": "" }, "displayorder": 11, "url": "//cdnparap30.paragonrels.com/ParagonImages/Property/P3/MAXEBRDI/40993543/11/0/0/8d22027f2ba4fe569422fe3fcb221136/121/458339345dadf8677afe200799fe8dec/40993543-11.JPG", "caption": "" }, "displayorder": 12, "url": "//cdnparap30.paragonrels.com/ParagonImages/Property/P3/MAXEBRDI/40993543/12/0/0/e2389e725fd14b1f04a6c1128fc37882/121/458339345dadf8677afe200799fe8dec/40993543-12.JPG", "caption": "" }, "displayorder": 13, "url": "//cdnparap30.paragonrels.com/ParagonImages/Property/P3/MAXEBRDI/40993543/13/0/0/b26589cd8cb6cded8873c2497911f4e0/121/458339345dadf8677afe200799fe8dec/40993543-13.JPG", "caption": "" }, "displayorder": 14, "url": "//cdnparap30.paragonrels.com/ParagonImages/Property/P3/MAXEBRDI/40993543/14/0/0/3fa9a06adae5480035a4d0fbf3cbf6e2/121/458339345dadf8677afe200799fe8dec/40993543-14.JPG", "caption": "" }, "displayorder": 15, "url": "//cdnparap30.paragonrels.com/ParagonImages/Property/P3/MAXEBRDI/40993543/15/0/0/bca070e4d5052e164c6f4529078d04ac/121/458339345dadf8677afe200799fe8dec/40993543-15.JPG", "caption": "" }, "displayorder": 16, "url": "//cdnparap30.paragonrels.com/ParagonImages/Property/P3/MAXEBRDI/40993543/16/0/0/9b2c3ce2108c30b4da9e3475c72e473a/121/458339345dadf8677afe200799fe8dec/40993543-16.JPG", "caption": "" }, "displayorder": 17, "url": "//cdnparap30.paragonrels.com/ParagonImages/Property/P3/MAXEBRDI/40993543/17/0/0/4192ef2fa1edd38fad89c91a0fb913ec/121/458339345dadf8677afe200799fe8dec/40993543-17.JPG", "caption": "" }, "displayorder": 18, "url": "//cdnparap30.paragonrels.com/ParagonImages/Property/P3/MAXEBRDI/40993543/18/0/0/9995d02082a91deb6e91004b84bf9ac8/121/458339345dadf8677afe200799fe8dec/40993543-18.JPG", "caption": "" }, "displayorder": 19, "url": "//cdnparap30.paragonrels.com/ParagonImages/Property/P3/MAXEBRDI/40993543/19/0/0/ad8f822ee5ece1569a99862f46ff71d5/121/458339345dadf8677afe200799fe8dec/40993543-19.JPG", "caption": "" }, "displayorder": 20, "url": "//cdnparap30.paragonrels.com/ParagonImages/Property/P3/MAXEBRDI/40993543/20/0/0/54081da8fa07057c69bb133df2457eb5/121/458339345dadf8677afe200799fe8dec/40993543-20.JPG", "caption": "" }, "displayorder": 21, "url": "//cdnparap30.paragonrels.com/ParagonImages/Property/P3/MAXEBRDI/40993543/21/0/0/bb5e4ebb653c515c274c36368bc784db/121/458339345dadf8677afe200799fe8dec/40993543-21.JPG", "caption": "" }, "displayorder": 22, "url": "//cdnparap30.paragonrels.com/ParagonImages/Property/P3/MAXEBRDI/40993543/22/0/0/997f1b990c632c98c53bd50d37122178/121/458339345dadf8677afe200799fe8dec/40993543-22.JPG", "caption": "" }, "displayorder": 23, "url": "//cdnparap30.paragonrels.com/ParagonImages/Property/P3/MAXEBRDI/40993543/23/0/0/efa5b487d385481c779ae6adfdb64ab7/121/458339345dadf8677afe200799fe8dec/40993543-23.JPG", "caption": "" }, "displayorder": 24, "url": "//cdnparap30.paragonrels.com/ParagonImages/Property/P3/MAXEBRDI/40993543/24/0/0/f405e997eeede657822d0d700ae017ae/121/458339345dadf8677afe200799fe8dec/40993543-24.JPG", "caption": "" }, "displayorder": 25, "url": "//cdnparap30.paragonrels.com/ParagonImages/Property/P3/MAXEBRDI/40993543/25/0/0/1475fbf389a4ab09b4eee6ffae43d239/121/458339345dadf8677afe200799fe8dec/40993543-25.JPG", "caption": "" }, "displayorder": 26, "url": "//cdnparap30.paragonrels.com/ParagonImages/Property/P3/MAXEBRDI/40993543/26/0/0/63f559abd7969d2782e02aa2da87131b/121/458339345dadf8677afe200799fe8dec/40993543-26.JPG", "caption": "" }, "displayorder": 27, "url": "//cdnparap30.paragonrels.com/ParagonImages/Property/P3/MAXEBRDI/40993543/27/0/0/4f07efdd86d4e887b2669aaf55b4420e/121/458339345dadf8677afe200799fe8dec/40993543-27.JPG", "caption": "" }, "displayorder": 28, "url": "//cdnparap30.paragonrels.com/ParagonImages/Property/P3/MAXEBRDI/40993543/28/0/0/1fd40839a5b7d8562e87fcaf145d9b71/121/458339345dadf8677afe200799fe8dec/40993543-28.JPG", "caption": "" }, "displayorder": 29, "url": "//cdnparap30.paragonrels.com/ParagonImages/Property/P3/MAXEBRDI/40993543/29/0/0/2add37edd3396c7f731352a3980dbcbc/121/458339345dadf8677afe200799fe8dec/40993543-29.JPG", "caption": "" }, "displayorder": 30, "url": "//cdnparap30.paragonrels.com/ParagonImages/Property/P3/MAXEBRDI/40993543/30/0/0/7f76ba308ed85cc1715564fa766ed9b4/121/458339345dadf8677afe200799fe8dec/40993543-30.JPG", "caption": "" }, "displayorder": 31, "url": "//cdnparap30.paragonrels.com/ParagonImages/Property/P3/MAXEBRDI/40993543/31/0/0/3b12466e3a7bbbbe12e834a753905348/121/458339345dadf8677afe200799fe8dec/40993543-31.JPG", "caption": "" }, "displayorder": 32, "url": "//cdnparap30.paragonrels.com/ParagonImages/Property/P3/MAXEBRDI/40993543/32/0/0/3553a2207ee7aadded04a1656911be16/121/458339345dadf8677afe200799fe8dec/40993543-32.JPG", "caption": "" }, "displayorder": 33, "url": "//cdnparap30.paragonrels.com/ParagonImages/Property/P3/MAXEBRDI/40993543/33/0/0/611a8c68c3c5121bc8d14dc94f5b18b7/121/458339345dadf8677afe200799fe8dec/40993543-33.JPG", "caption": "" }, "displayorder": 34, "url": "//cdnparap30.paragonrels.com/ParagonImages/Property/P3/MAXEBRDI/40993543/34/0/0/64ca6e15854c874dfb7811580d34d7f2/121/458339345dadf8677afe200799fe8dec/40993543-34.JPG", "caption": "" }, "displayorder": 35, "url": "//cdnparap30.paragonrels.com/ParagonImages/Property/P3/MAXEBRDI/40993543/35/0/0/0ecfd9563b5d50a59a1a7cd5ccaec17a/121/458339345dadf8677afe200799fe8dec/40993543-35.JPG", "caption": "" }, "displayorder": 36, "url": "//cdnparap30.paragonrels.com/ParagonImages/Property/P3/MAXEBRDI/40993543/36/0/0/425d117f0a6d04838f0704a94d071d9b/121/458339345dadf8677afe200799fe8dec/40993543-36.JPG", "caption": "" }, "displayorder": 37, "url": "//cdnparap30.paragonrels.com/ParagonImages/Property/P3/MAXEBRDI/40993543/37/0/0/f45ec6217e0ce68e9aaac50608f54613/121/458339345dadf8677afe200799fe8dec/40993543-37.JPG", "caption": "" }, "displayorder": 38, "url": "//cdnparap30.paragonrels.com/ParagonImages/Property/P3/MAXEBRDI/40993543/38/0/0/1510d697029aa947cb0c9cfa5a1481c2/121/458339345dadf8677afe200799fe8dec/40993543-38.JPG", "caption": "" }, "displayorder": 39, "url": "//cdnparap30.paragonrels.com/ParagonImages/Property/P3/MAXEBRDI/40993543/39/0/0/5da092cd7cbcb64218947185c9f51dd7/121/458339345dadf8677afe200799fe8dec/40993543-39.JPG", "caption": "" }, "displayorder": 40, "url": "//cdnparap30.paragonrels.com/ParagonImages/Property/P3/MAXEBRDI/40993543/40/0/0/4a44208f78f8252796611d0ca73dab63/121/458339345dadf8677afe200799fe8dec/40993543-40.JPG", "caption": "" }, "displayorder": 41, "url": "//cdnparap30.paragonrels.com/ParagonImages/Property/P3/MAXEBRDI/40993543/41/0/0/d114fbddc7144afeb7b90074bfbf87ee/121/458339345dadf8677afe200799fe8dec/40993543-41.JPG", "caption": "" } ], "agent": { "name": "Krista Miller", "phone": "510-612-5546", "email": "krista@kristashouse.com" }, "broker": { "name": "Abio Properties", "phone": "", "email": "" } }; ]]>
2700 8Th Ave #2
OAKLAND, CA 94606

Click here for map
Condo
$629,000
1,000 Sq Feet
1 Bedroom
1 Bathroom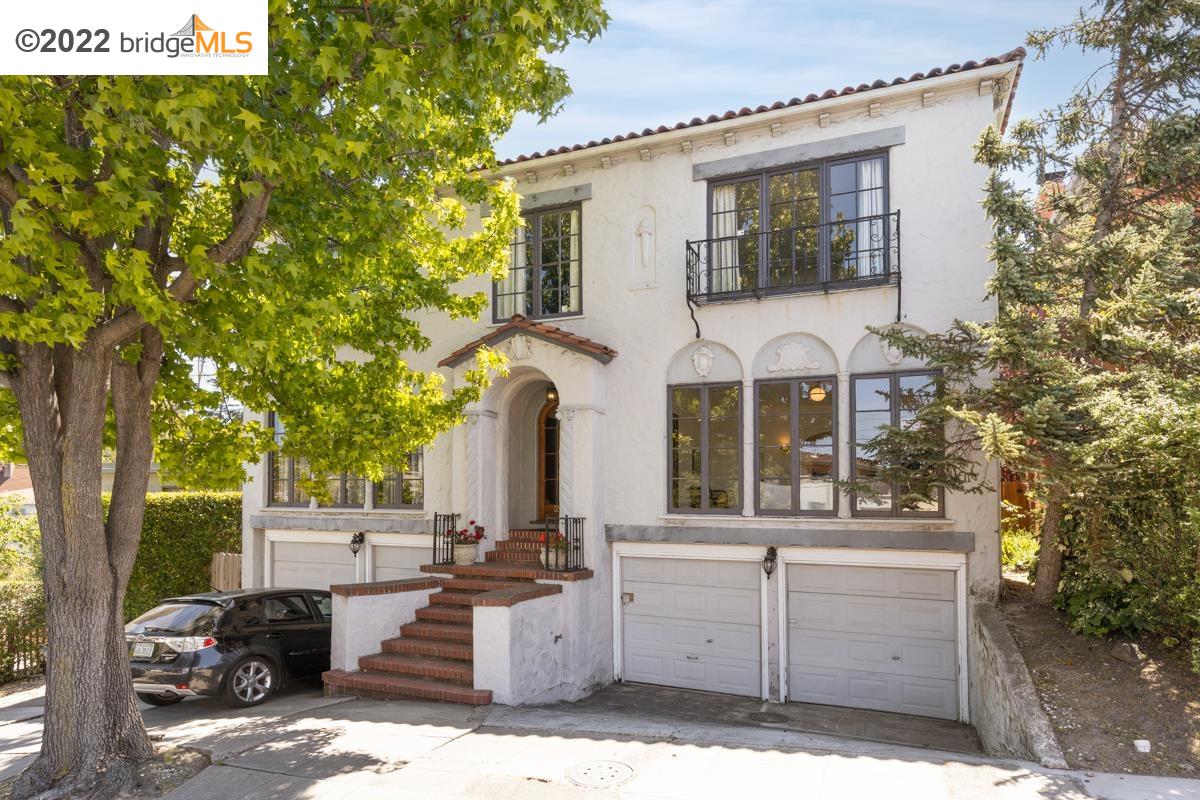 Details:
Lot Sq Feet:
4,969
Fireplaces:
0
HOA?
Yes
Bank Owned?
No
Status:
Pending
Remarks:
Light-filled condo located in a gorgeous 4-unit 1920's Mediterranean building in Ivy Hill, lives like a home! Period details, hardwood floors, soaring ceilings and floor-to-ceiling wooden windows enhance the architectural beauty and charm. Spacious living room offers flex-use for entertaining with room for a sunny home office. Updated kitchen with slate floors, open shelving, granite counters and stainless appliances, plus breakfast bar that overlooks the formal dining room. Chic lighting, stylish bathroom, large closets with custom shelving system, in-unit laundry, dual pane windows in the bedroom. Shared back garden area, separate storage, private garage that is big enough for a home gym or workshop. Low HOA fees, new roof, sewer compliant, and pet-friendly. Close to Lake Merritt, downtown Oakland, local transit, freeways.
There are currently no open houses for this property. Please contact
Krista Miller
to schedule an appointment.