<![CDATA[ var dwellicious_data = { "address": "1816 Mendocino Street ", "city": "SEASIDE", "state": "CA", "zip": "93955", "zip4": "", "area": "", "subdivision": "", "county": "", "price": "665000", "beds": "2", "baths": "1", "sqft": "956", "lotsize": "3700", "yearbuilt": "1952-01-01", "proptype": "Residential", "mlsnum": "ML81895707", "active": false, "remarks": "You will feel welcomed when you enter this cheerful home in upper Seaside - where the sun seems to shine just a little bit more! The colorful plants and flowers in the tidy front yard help guide you and set the tone for what lies beyond. The living room has high ceilings, exposed beams, beautiful oak hardwood floors and lovely light and bright picture windows looking out at the horizon above the sea! Both bedrooms are cozy and comfortable and the bigger of them also has authentic oak flooring. Next comes the charming kitchen with room to eat in. The one car garage is conveniently situated off the kitchen and the backyard features a nice patio area for your family picnics and barbecues! Some day you might 'go up' and capture the stunning, ocean views from a future second story! Make this sweet home yours!", "photos": [ { "displayorder": 0, "url": "https://mlslmedia.azureedge.net/property/MLSL/81895707/dc98b3a819c144ee84e1ff807675a0fa/2/1", "caption": "" }, "displayorder": 1, "url": "https://mlslmedia.azureedge.net/property/MLSL/81895707/dc98b3a819c144ee84e1ff807675a0fa/2/2", "caption": "" }, "displayorder": 2, "url": "https://mlslmedia.azureedge.net/property/MLSL/81895707/dc98b3a819c144ee84e1ff807675a0fa/2/3", "caption": "" }, "displayorder": 3, "url": "https://mlslmedia.azureedge.net/property/MLSL/81895707/dc98b3a819c144ee84e1ff807675a0fa/2/4", "caption": "" }, "displayorder": 4, "url": "https://mlslmedia.azureedge.net/property/MLSL/81895707/dc98b3a819c144ee84e1ff807675a0fa/2/5", "caption": "" }, "displayorder": 5, "url": "https://mlslmedia.azureedge.net/property/MLSL/81895707/dc98b3a819c144ee84e1ff807675a0fa/2/6", "caption": "" }, "displayorder": 6, "url": "https://mlslmedia.azureedge.net/property/MLSL/81895707/dc98b3a819c144ee84e1ff807675a0fa/2/7", "caption": "" }, "displayorder": 7, "url": "https://mlslmedia.azureedge.net/property/MLSL/81895707/dc98b3a819c144ee84e1ff807675a0fa/2/8", "caption": "" }, "displayorder": 8, "url": "https://mlslmedia.azureedge.net/property/MLSL/81895707/dc98b3a819c144ee84e1ff807675a0fa/2/9", "caption": "" }, "displayorder": 9, "url": "https://mlslmedia.azureedge.net/property/MLSL/81895707/dc98b3a819c144ee84e1ff807675a0fa/2/10", "caption": "" }, "displayorder": 10, "url": "https://mlslmedia.azureedge.net/property/MLSL/81895707/dc98b3a819c144ee84e1ff807675a0fa/2/11", "caption": "" }, "displayorder": 11, "url": "https://mlslmedia.azureedge.net/property/MLSL/81895707/dc98b3a819c144ee84e1ff807675a0fa/2/12", "caption": "" }, "displayorder": 12, "url": "https://mlslmedia.azureedge.net/property/MLSL/81895707/dc98b3a819c144ee84e1ff807675a0fa/2/13", "caption": "" }, "displayorder": 13, "url": "https://mlslmedia.azureedge.net/property/MLSL/81895707/dc98b3a819c144ee84e1ff807675a0fa/2/14", "caption": "" }, "displayorder": 14, "url": "https://mlslmedia.azureedge.net/property/MLSL/81895707/dc98b3a819c144ee84e1ff807675a0fa/2/15", "caption": "" }, "displayorder": 15, "url": "https://mlslmedia.azureedge.net/property/MLSL/81895707/dc98b3a819c144ee84e1ff807675a0fa/2/16", "caption": "" }, "displayorder": 16, "url": "https://mlslmedia.azureedge.net/property/MLSL/81895707/dc98b3a819c144ee84e1ff807675a0fa/2/17", "caption": "" }, "displayorder": 17, "url": "https://mlslmedia.azureedge.net/property/MLSL/81895707/dc98b3a819c144ee84e1ff807675a0fa/2/18", "caption": "" }, "displayorder": 18, "url": "https://mlslmedia.azureedge.net/property/MLSL/81895707/dc98b3a819c144ee84e1ff807675a0fa/2/19", "caption": "" }, "displayorder": 19, "url": "https://mlslmedia.azureedge.net/property/MLSL/81895707/dc98b3a819c144ee84e1ff807675a0fa/2/20", "caption": "" }, "displayorder": 20, "url": "https://mlslmedia.azureedge.net/property/MLSL/81895707/dc98b3a819c144ee84e1ff807675a0fa/2/21", "caption": "" }, "displayorder": 21, "url": "https://mlslmedia.azureedge.net/property/MLSL/81895707/dc98b3a819c144ee84e1ff807675a0fa/2/22", "caption": "" }, "displayorder": 22, "url": "https://mlslmedia.azureedge.net/property/MLSL/81895707/dc98b3a819c144ee84e1ff807675a0fa/2/23", "caption": "" } ], "agent": { "name": "Piper Loomis", "phone": "831-402-2884", "email": "piperloomis@gmail.com" }, "broker": { "name": "Sotheby's Int'l Realty-PG", "phone": "", "email": "" } }; ]]>
1816 Mendocino Street
SEASIDE, CA 93955

Click here for map
Residential Home
$665,000
956 Sq Feet
2 Bedrooms
1 Bathroom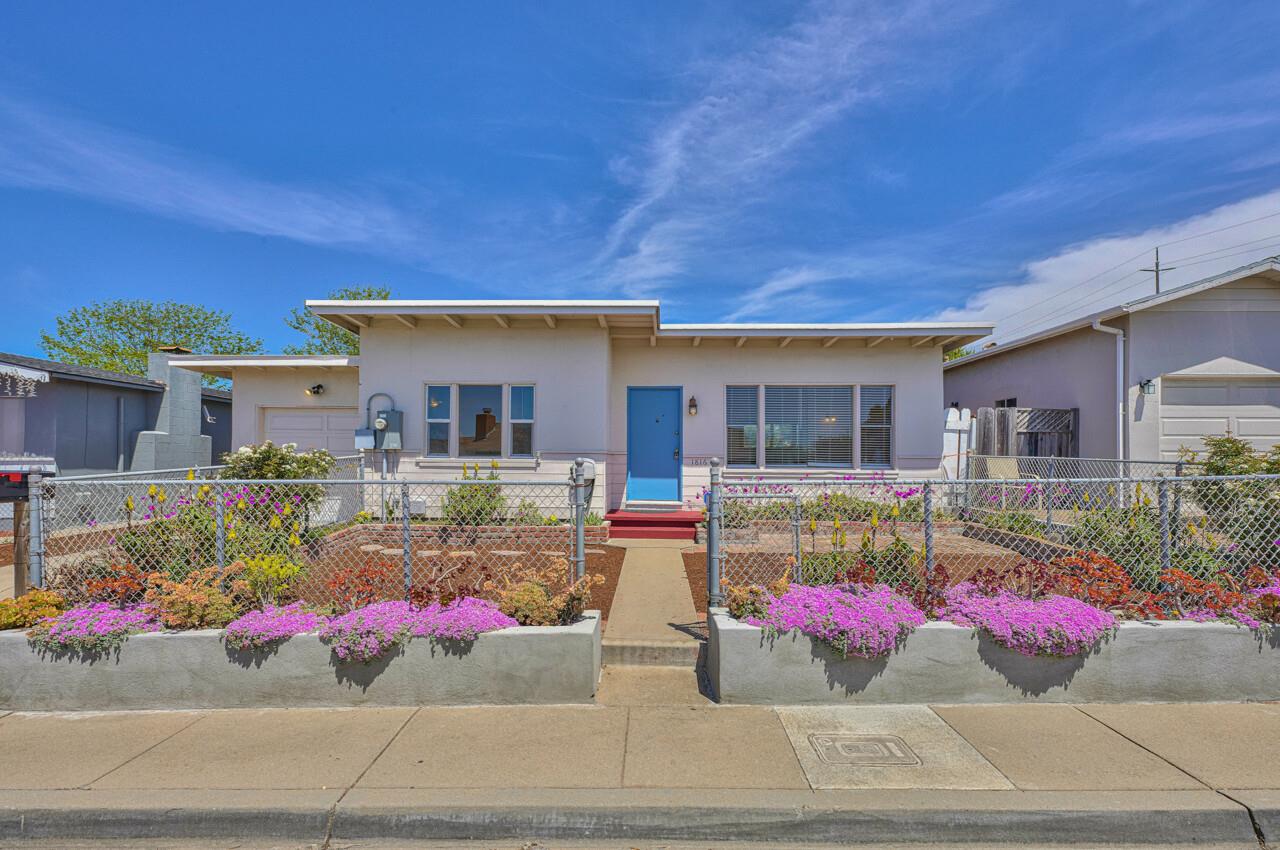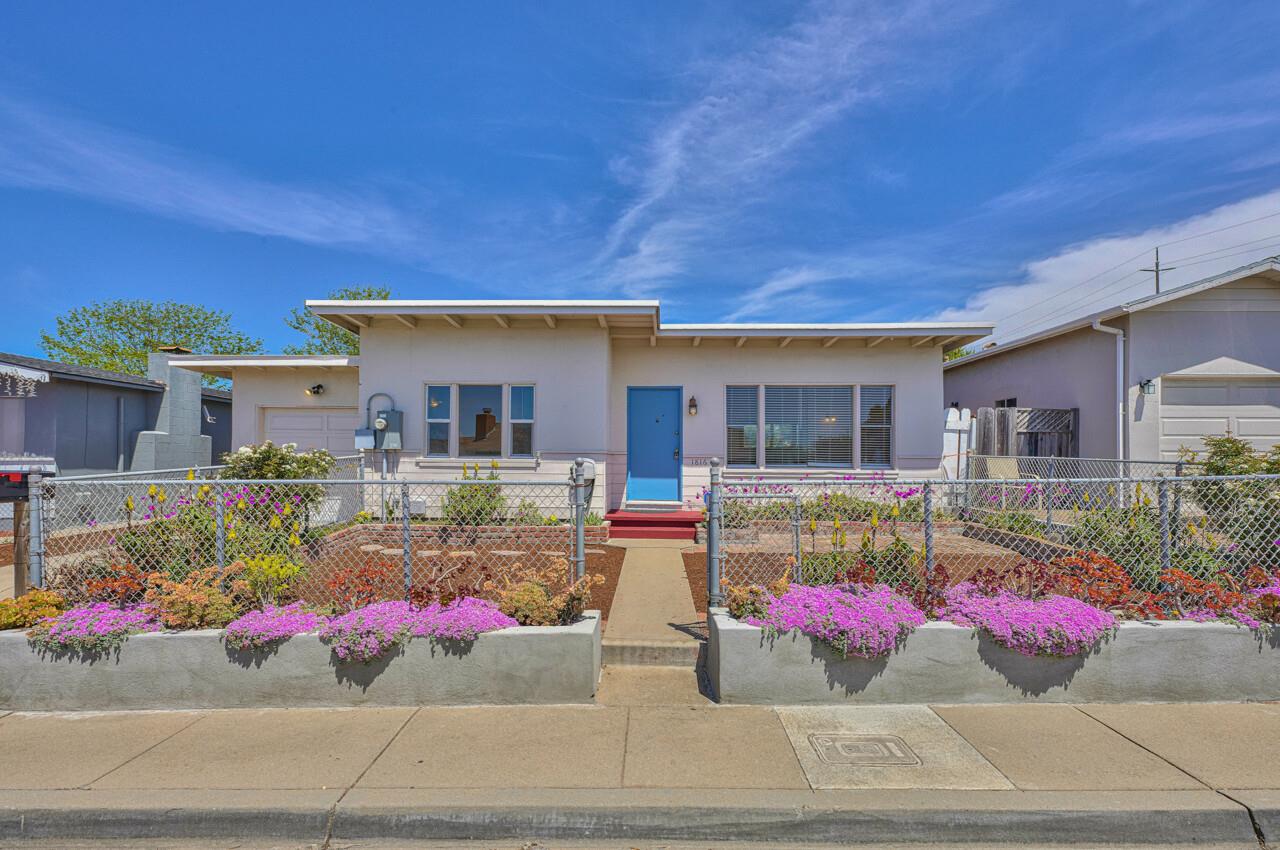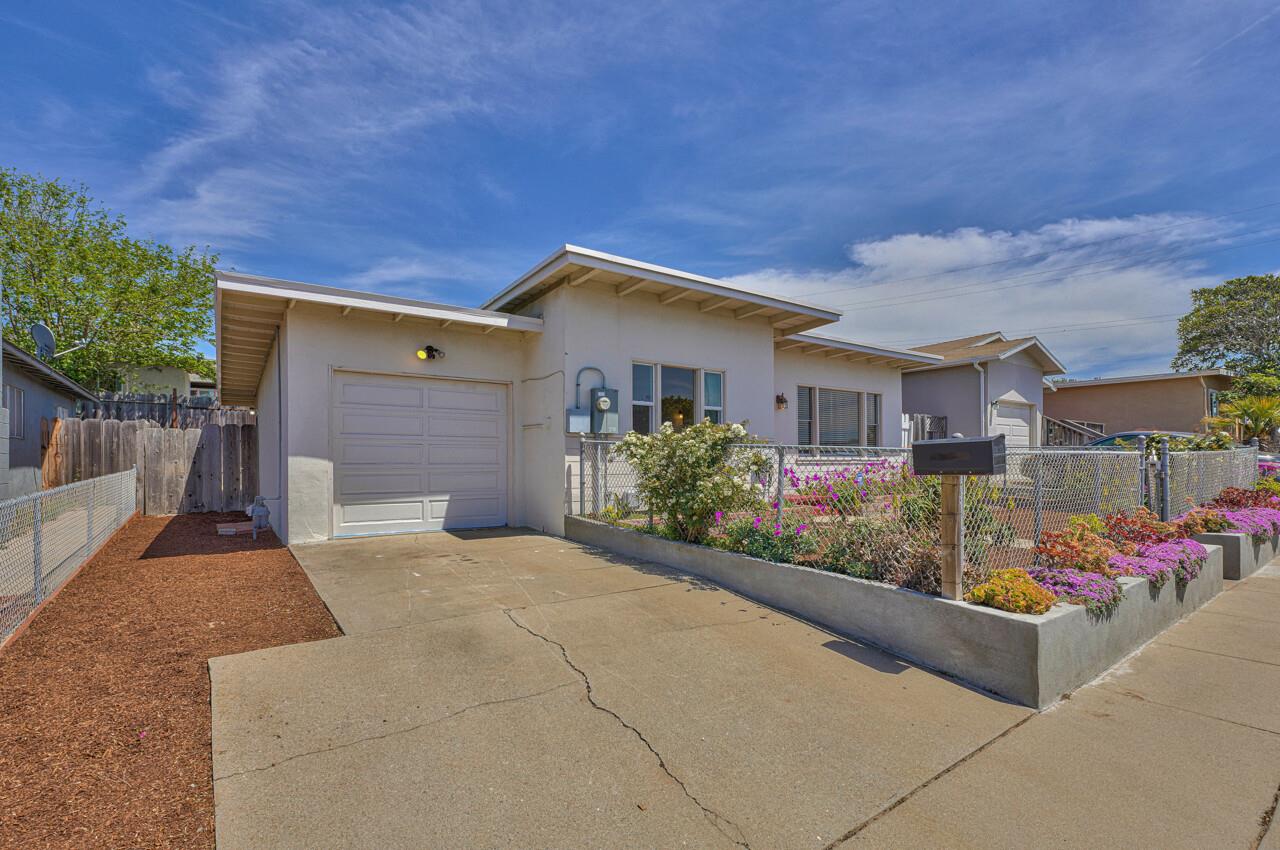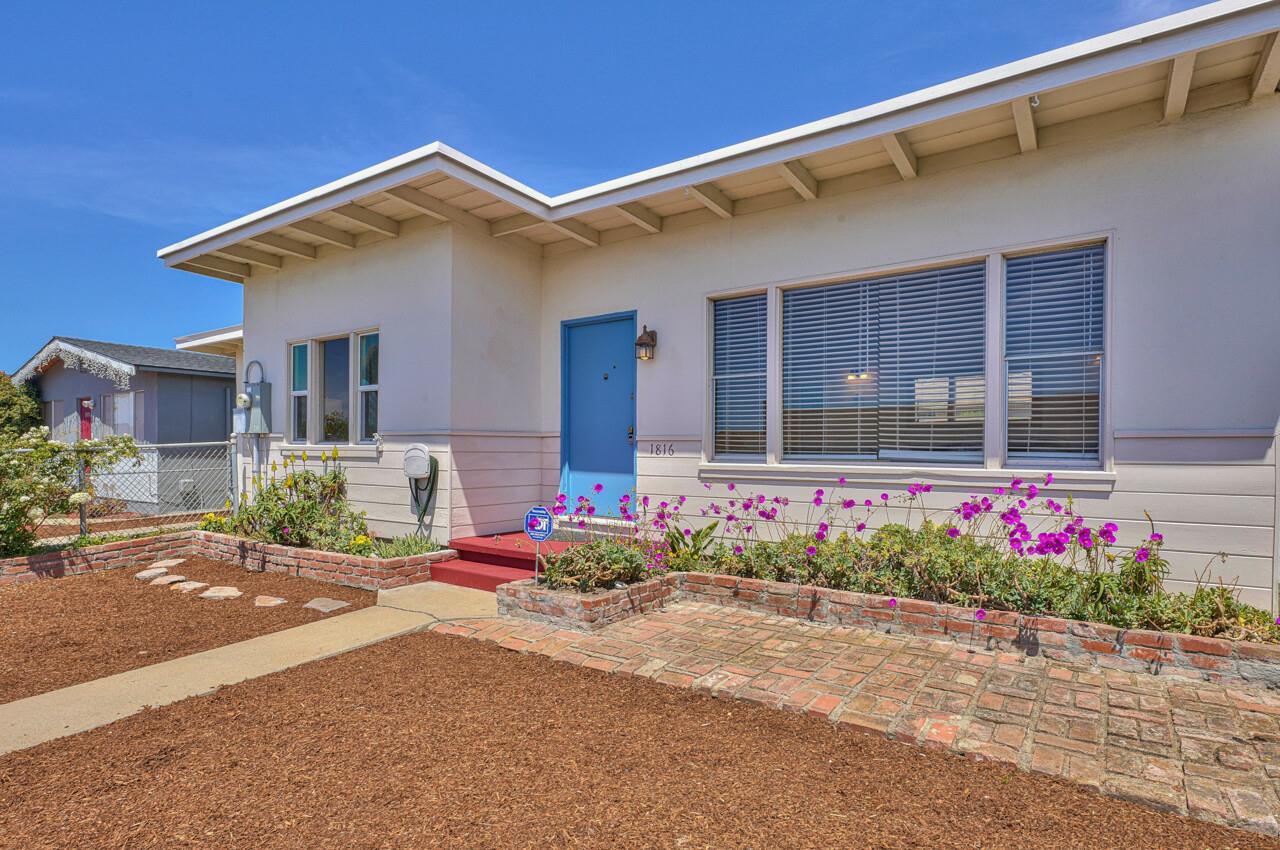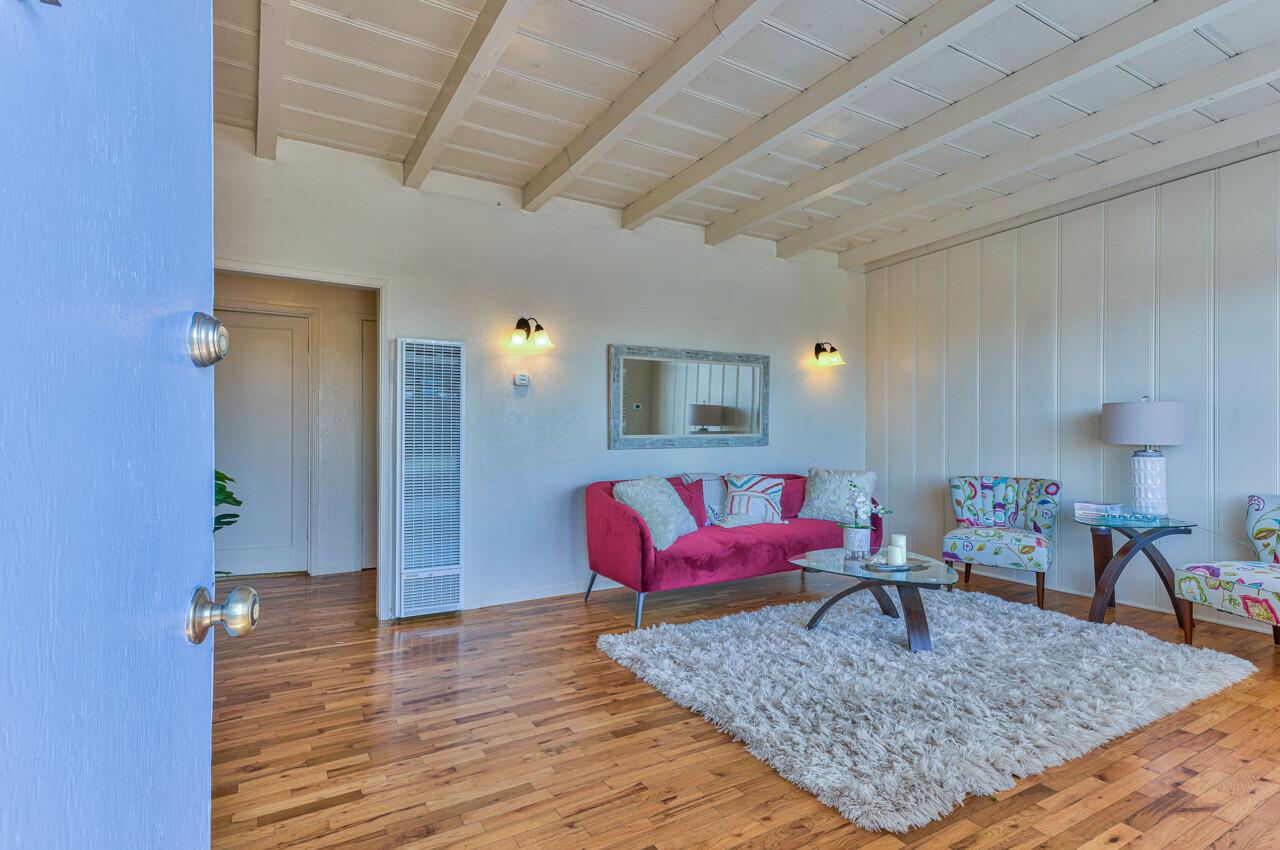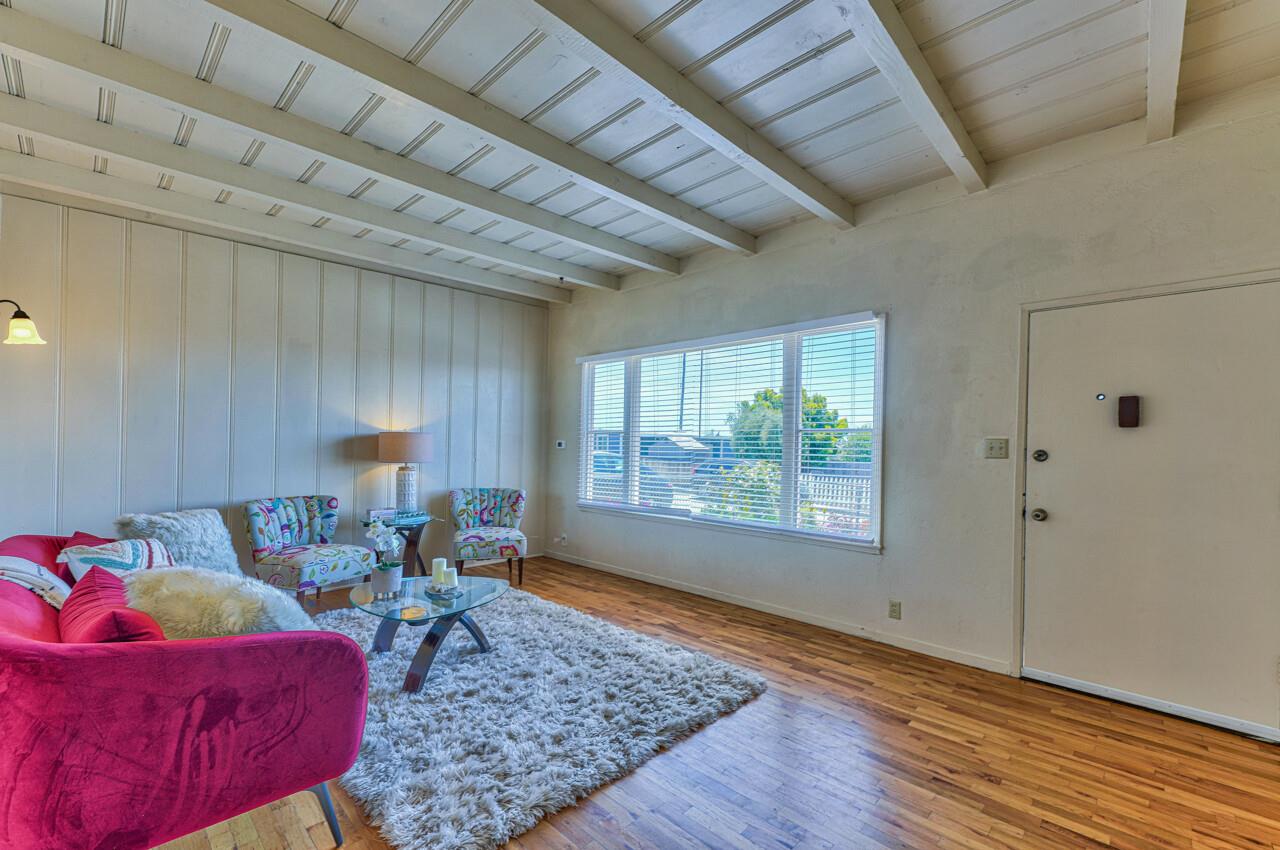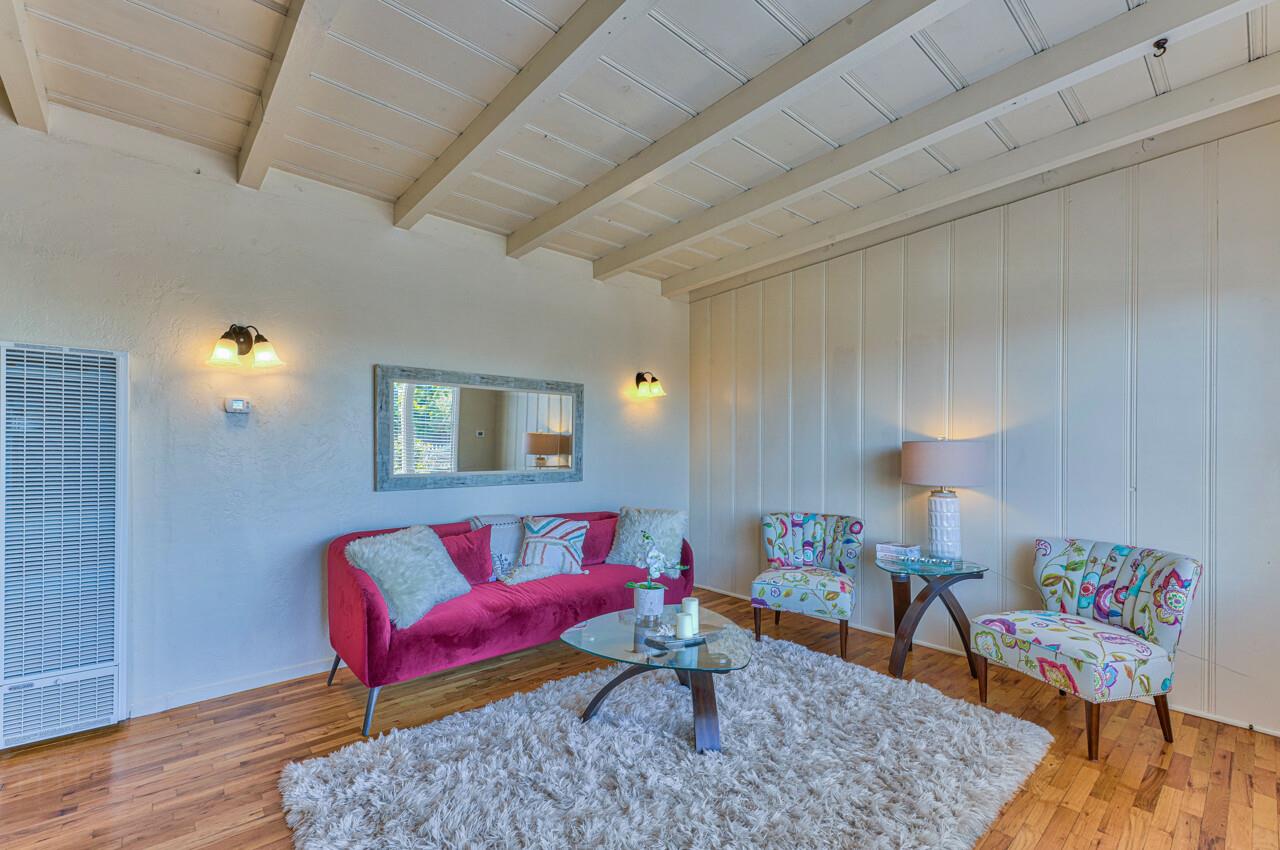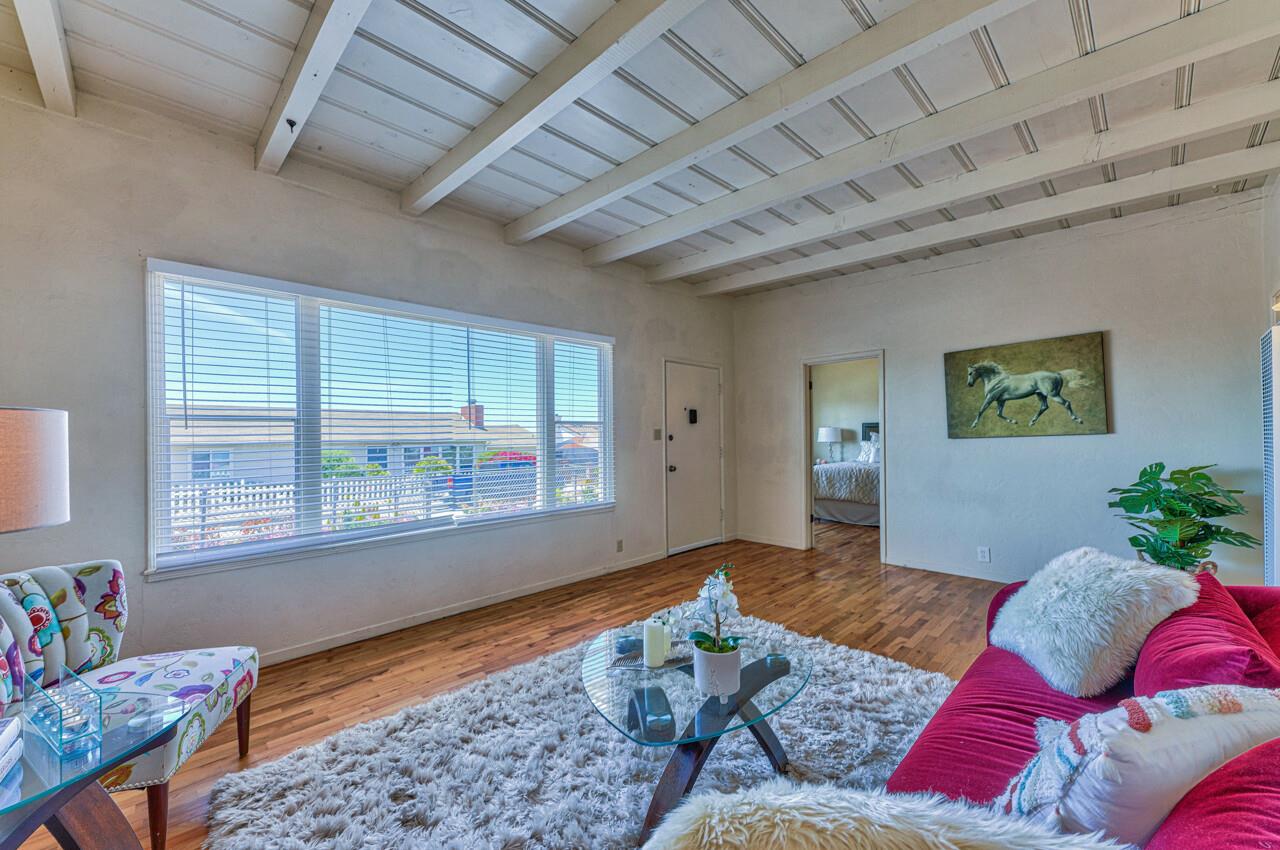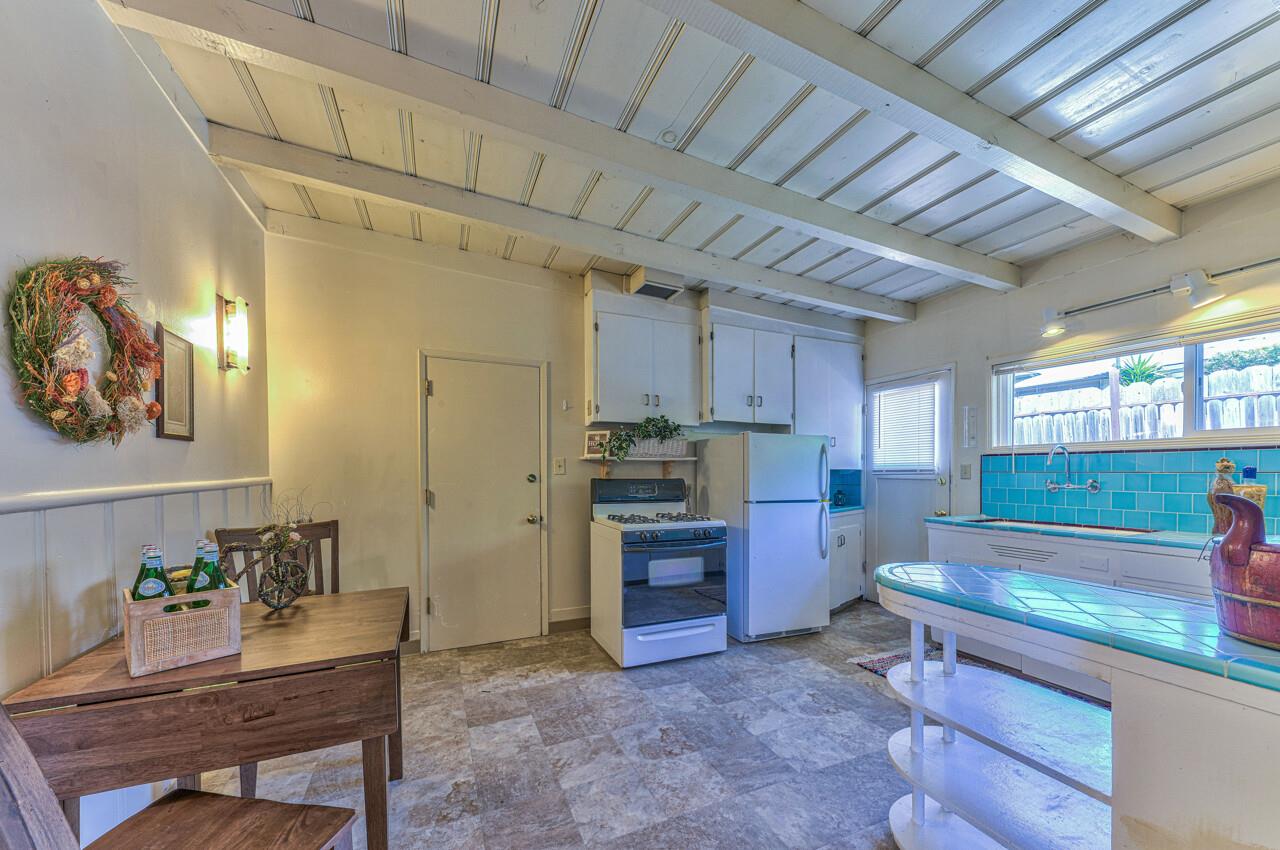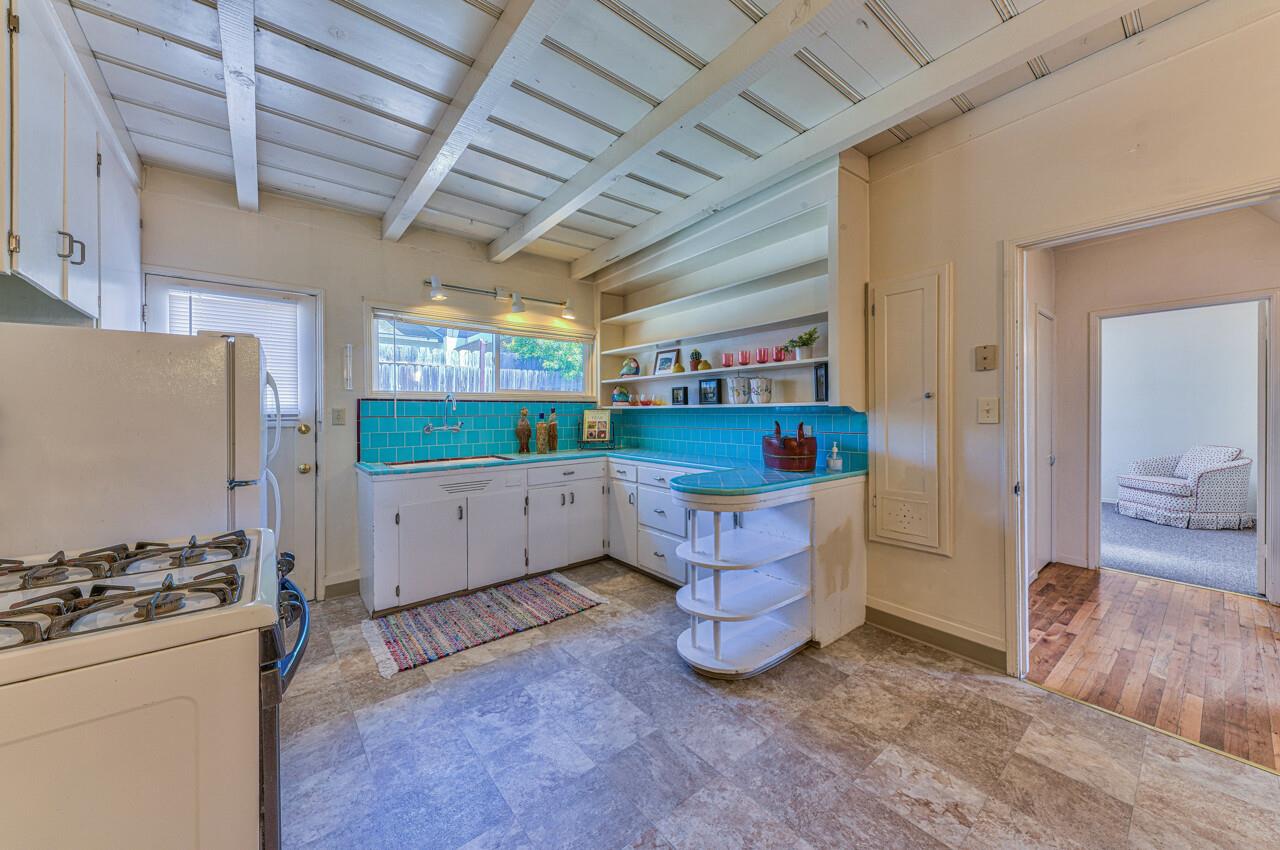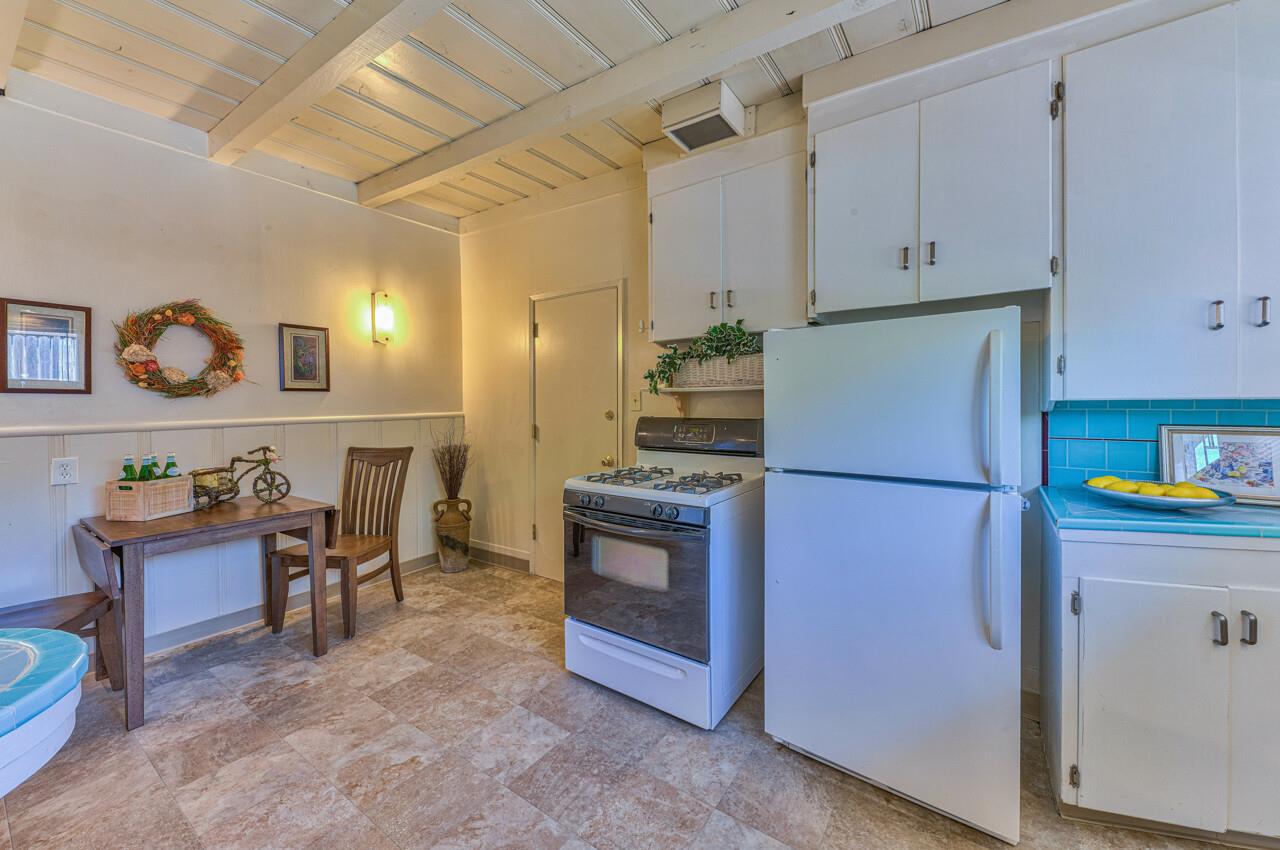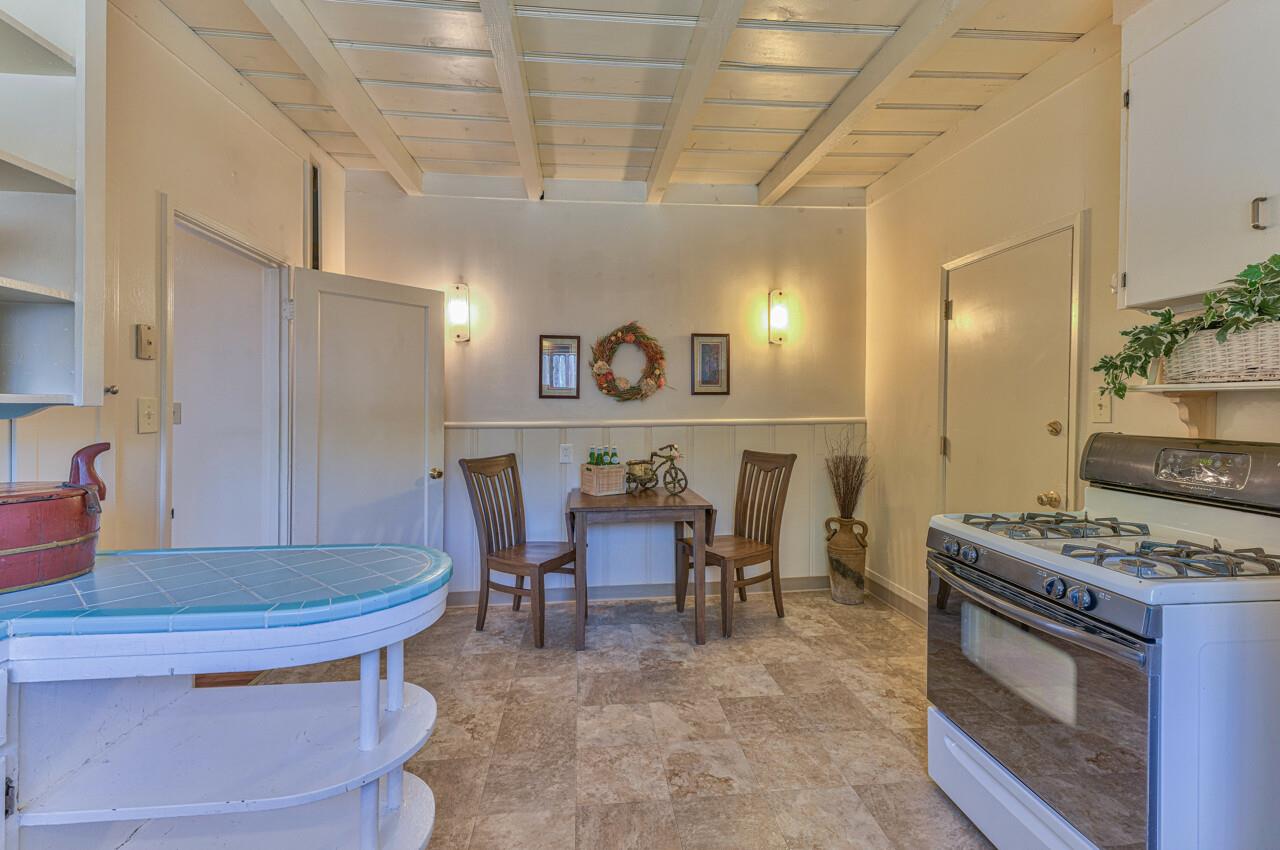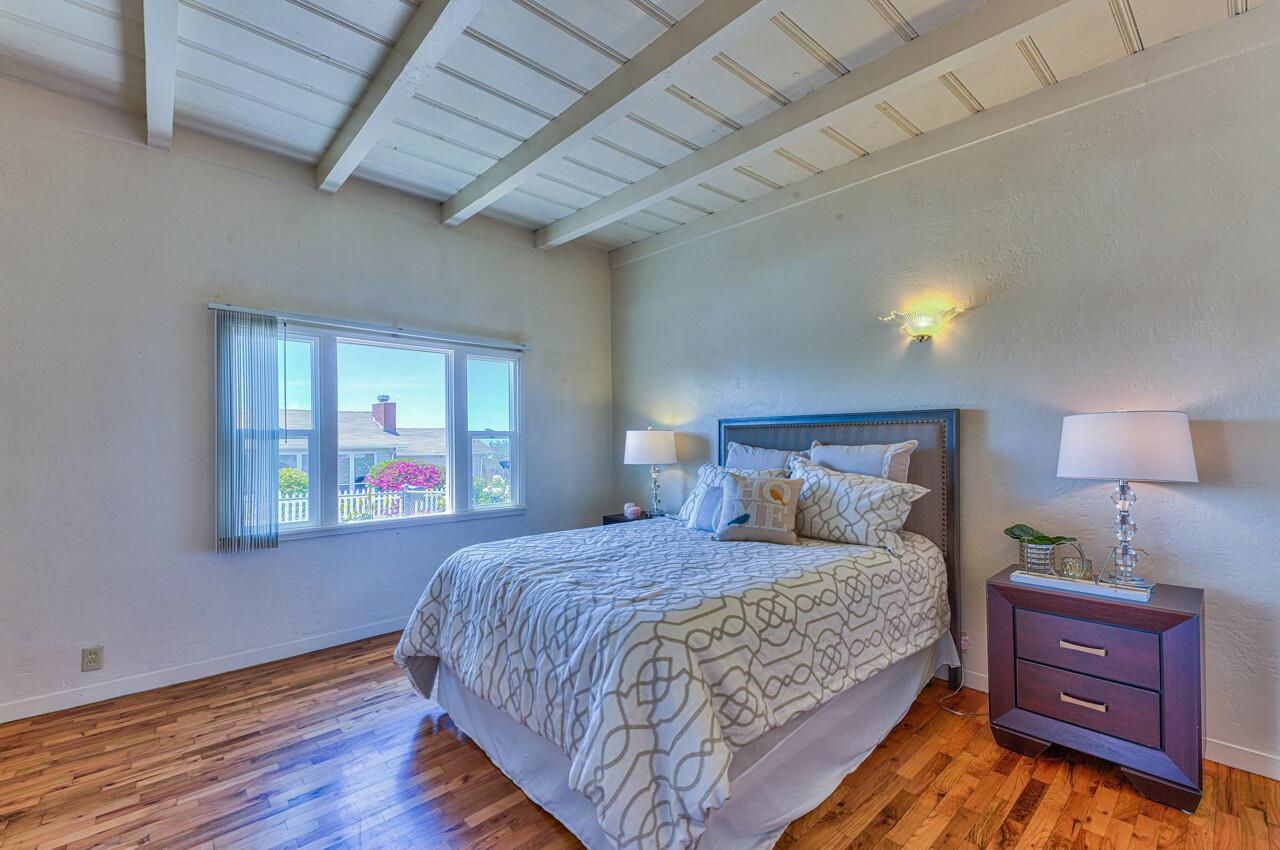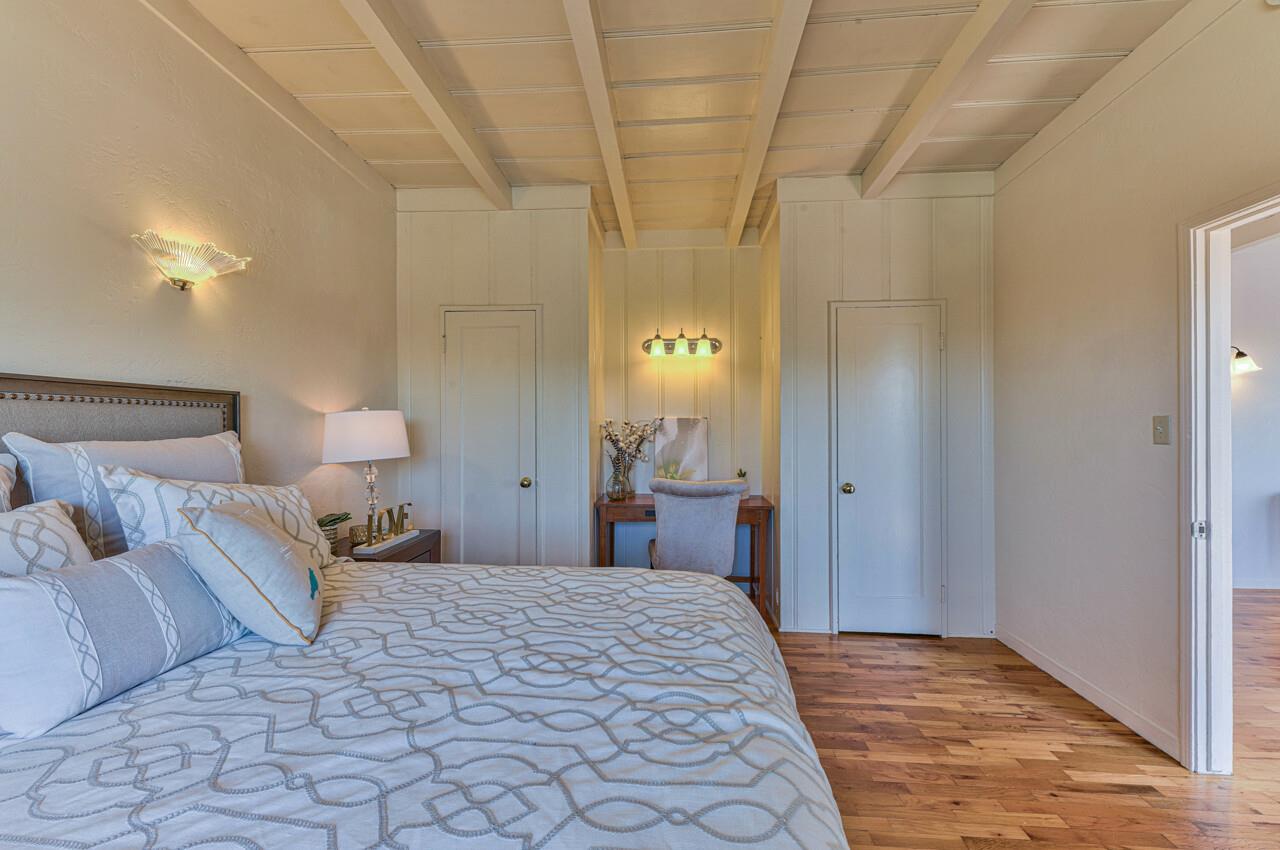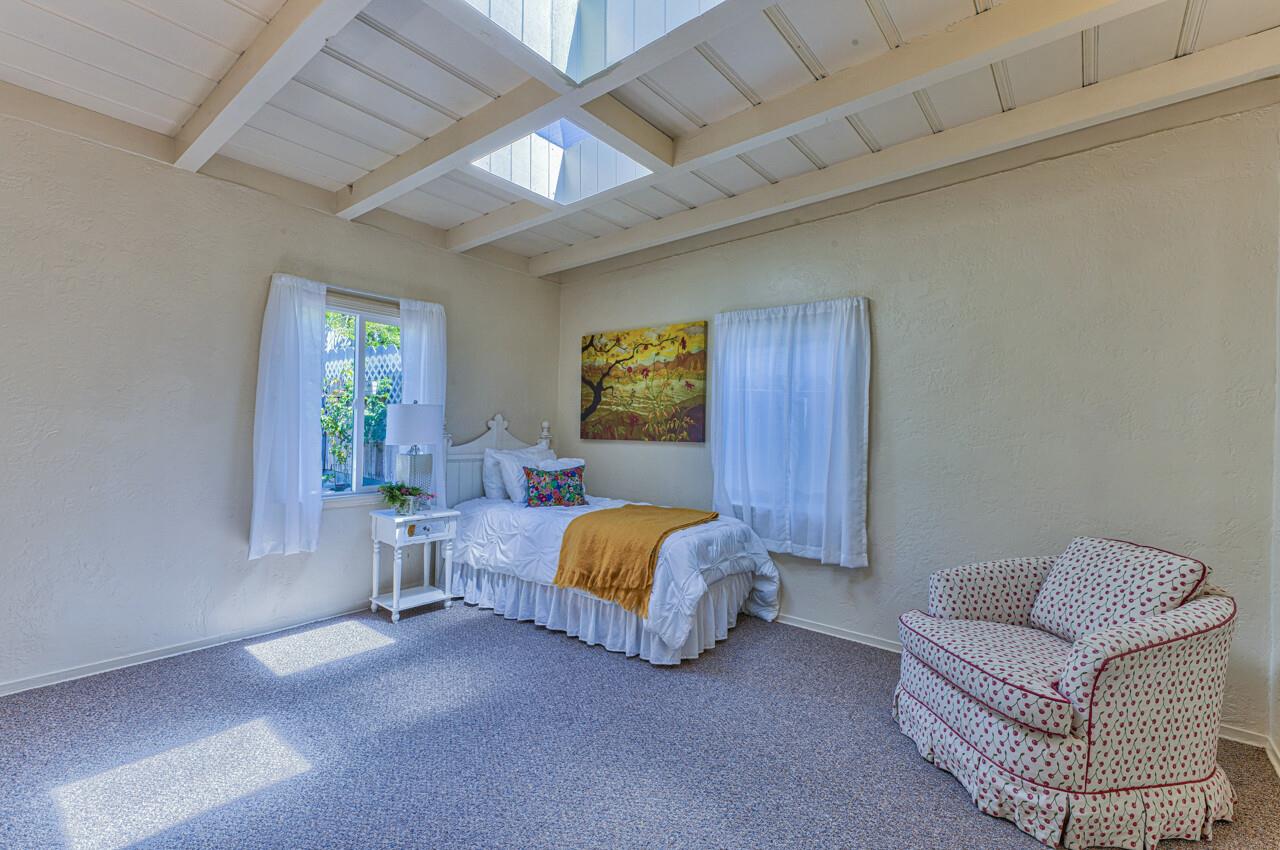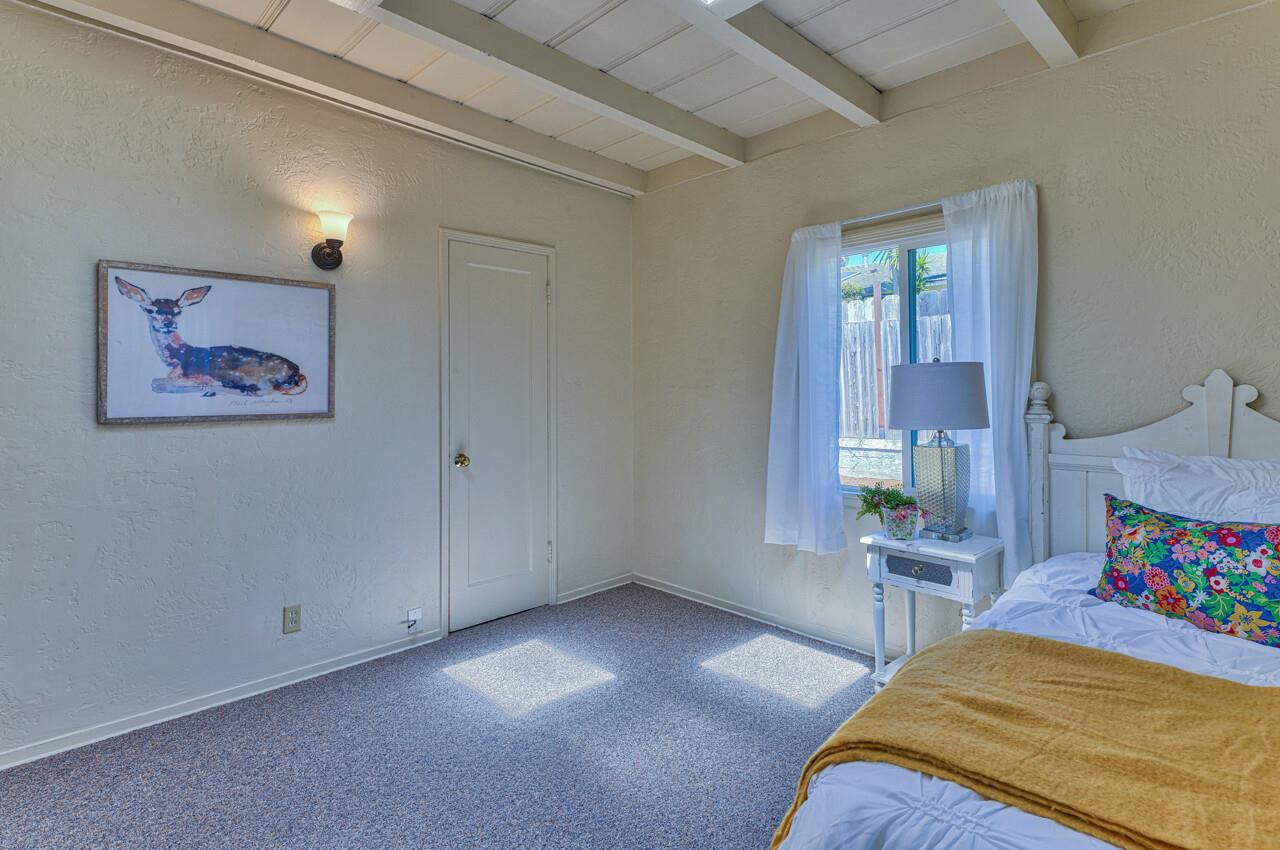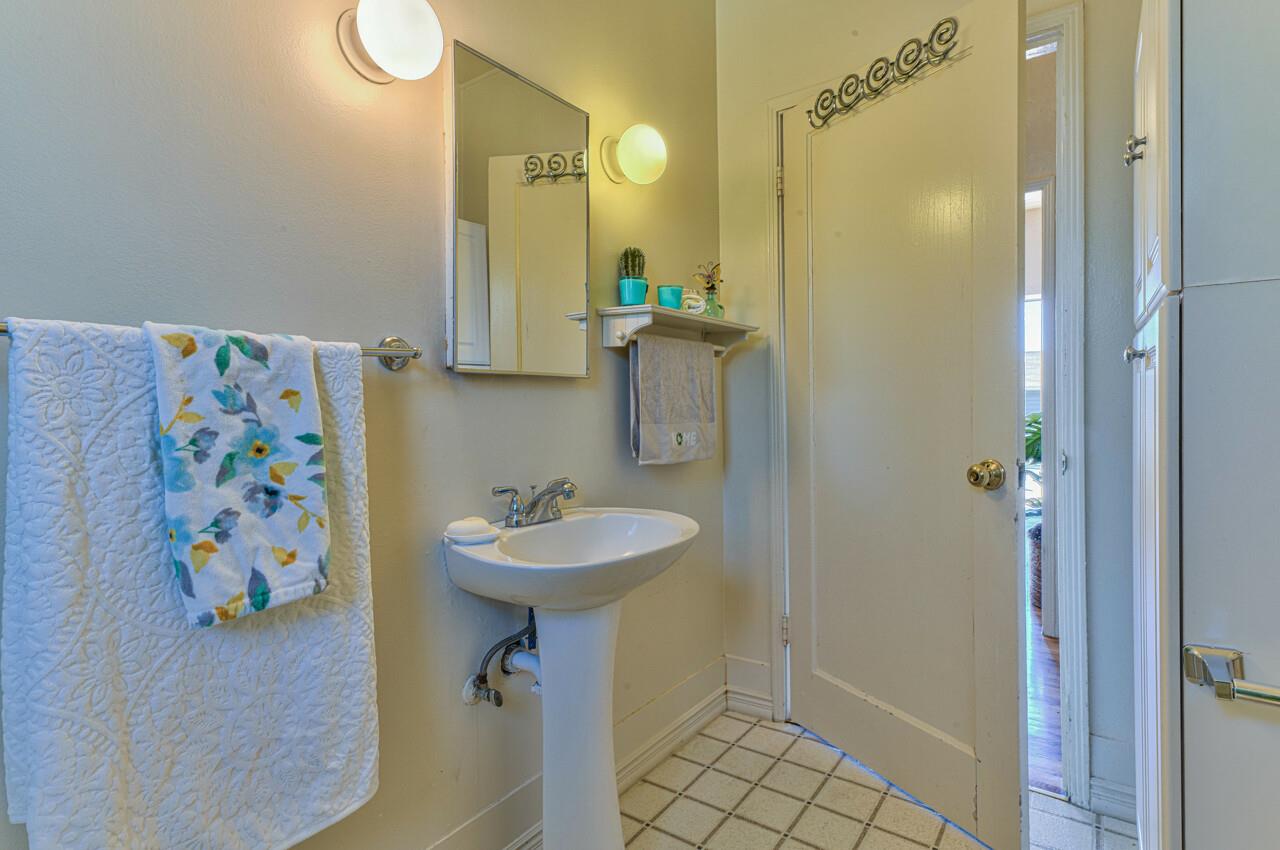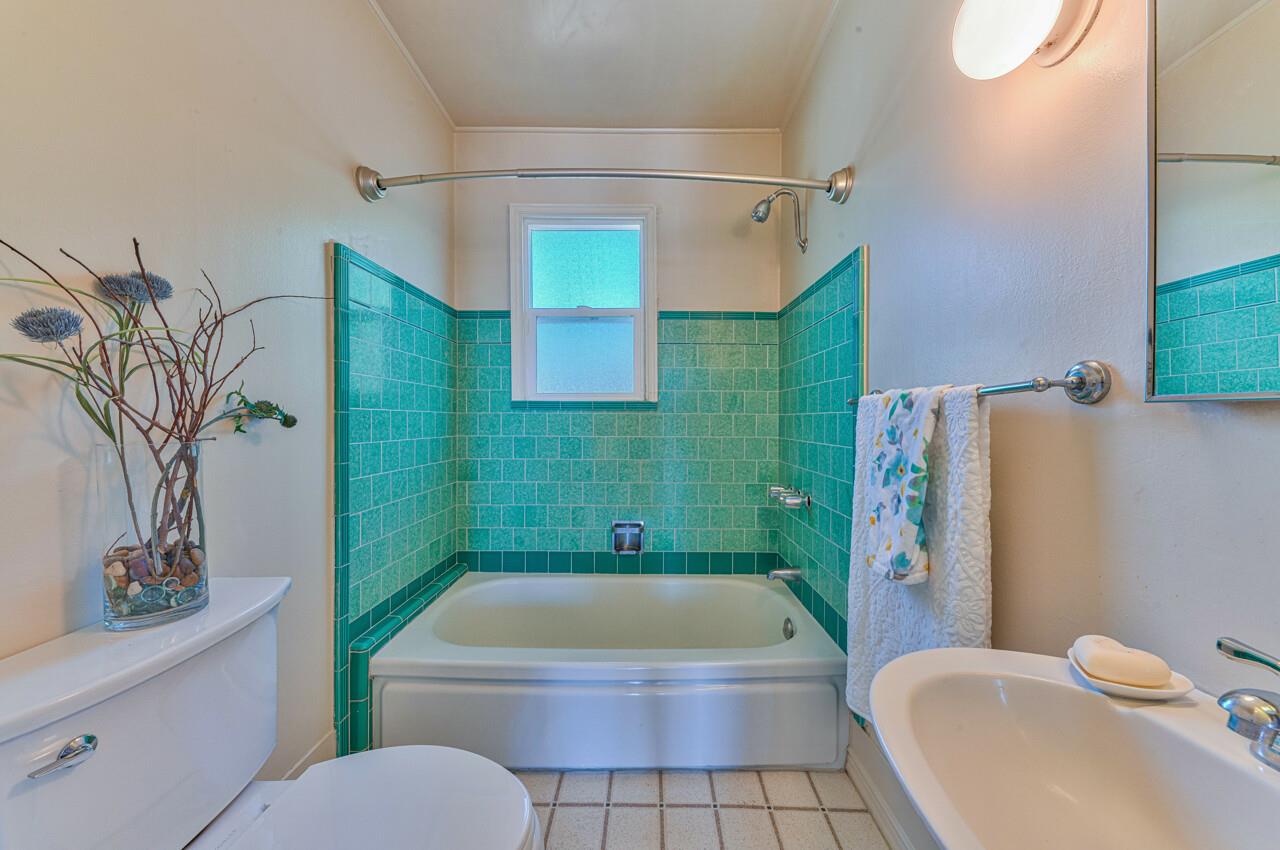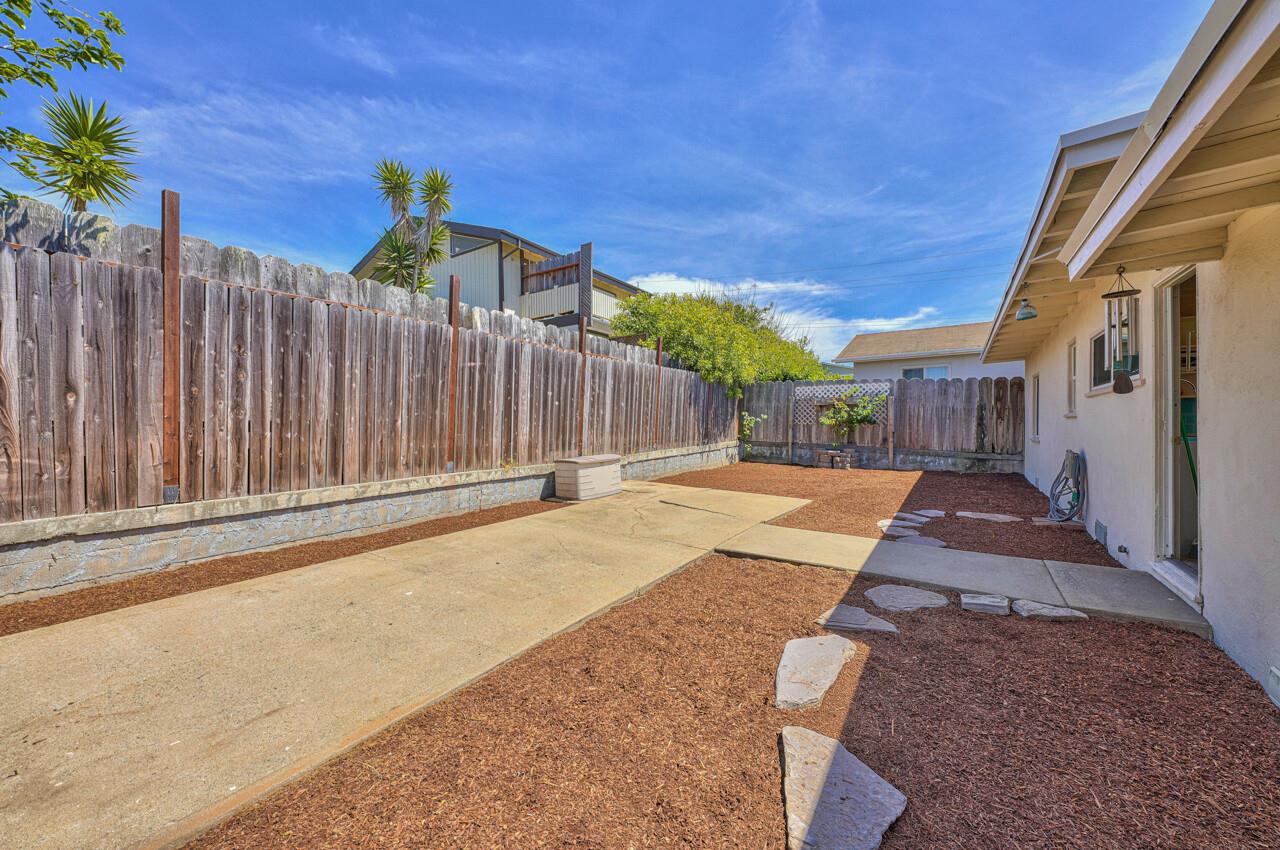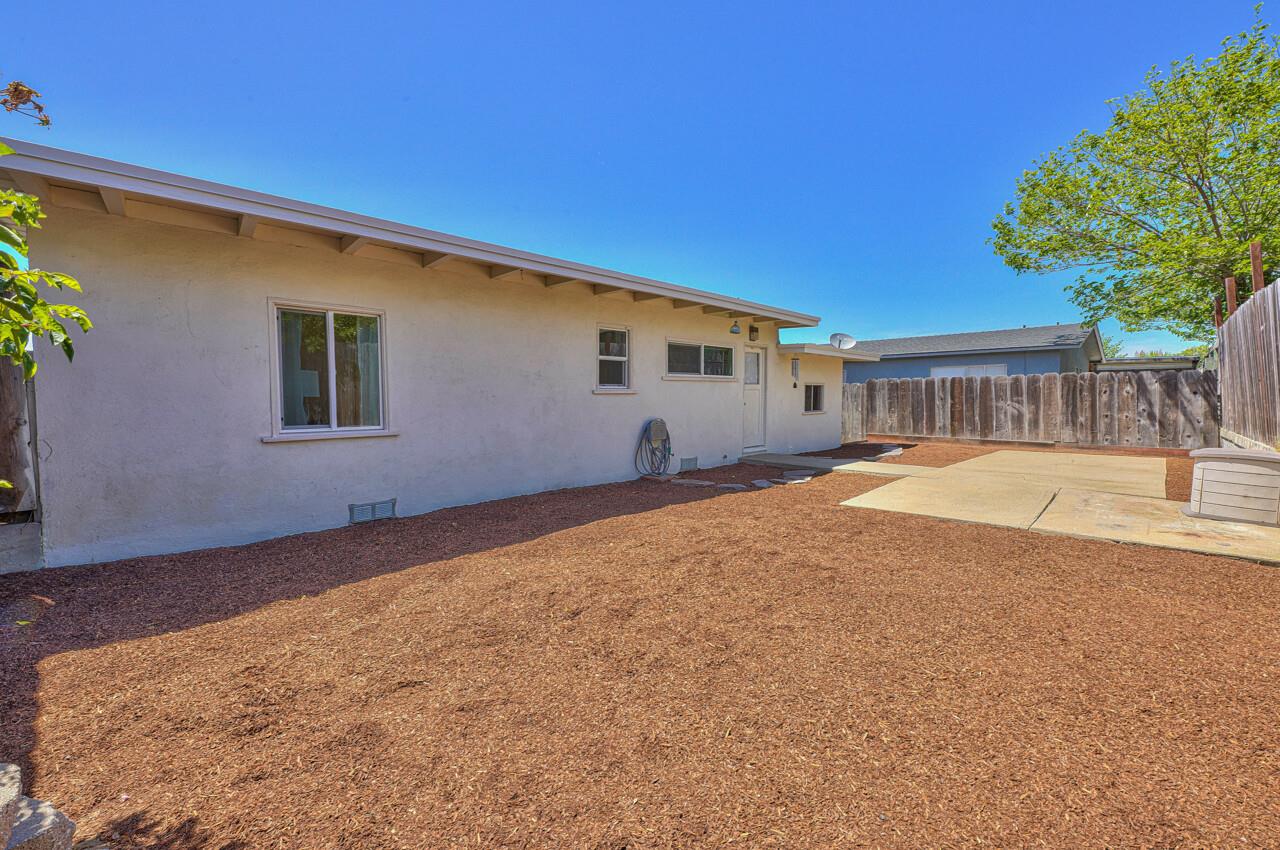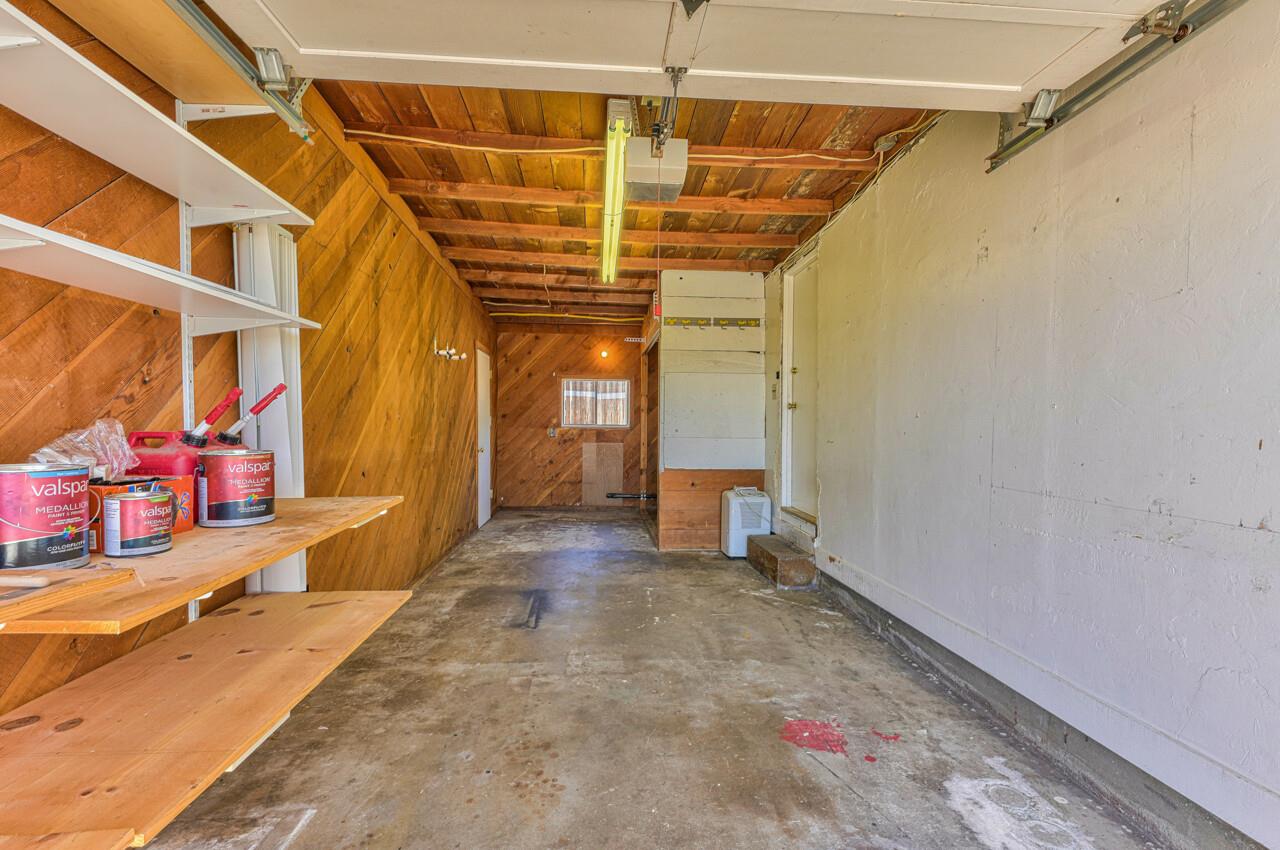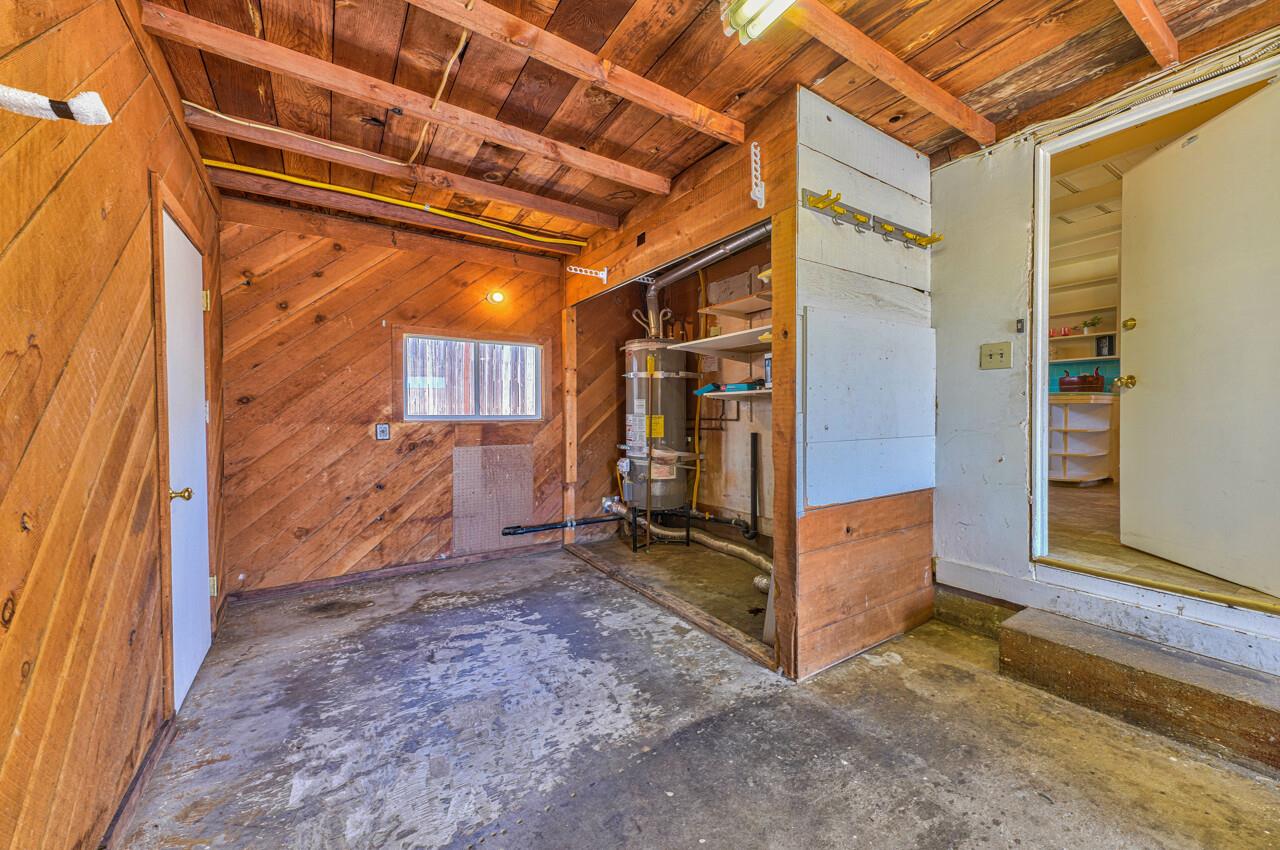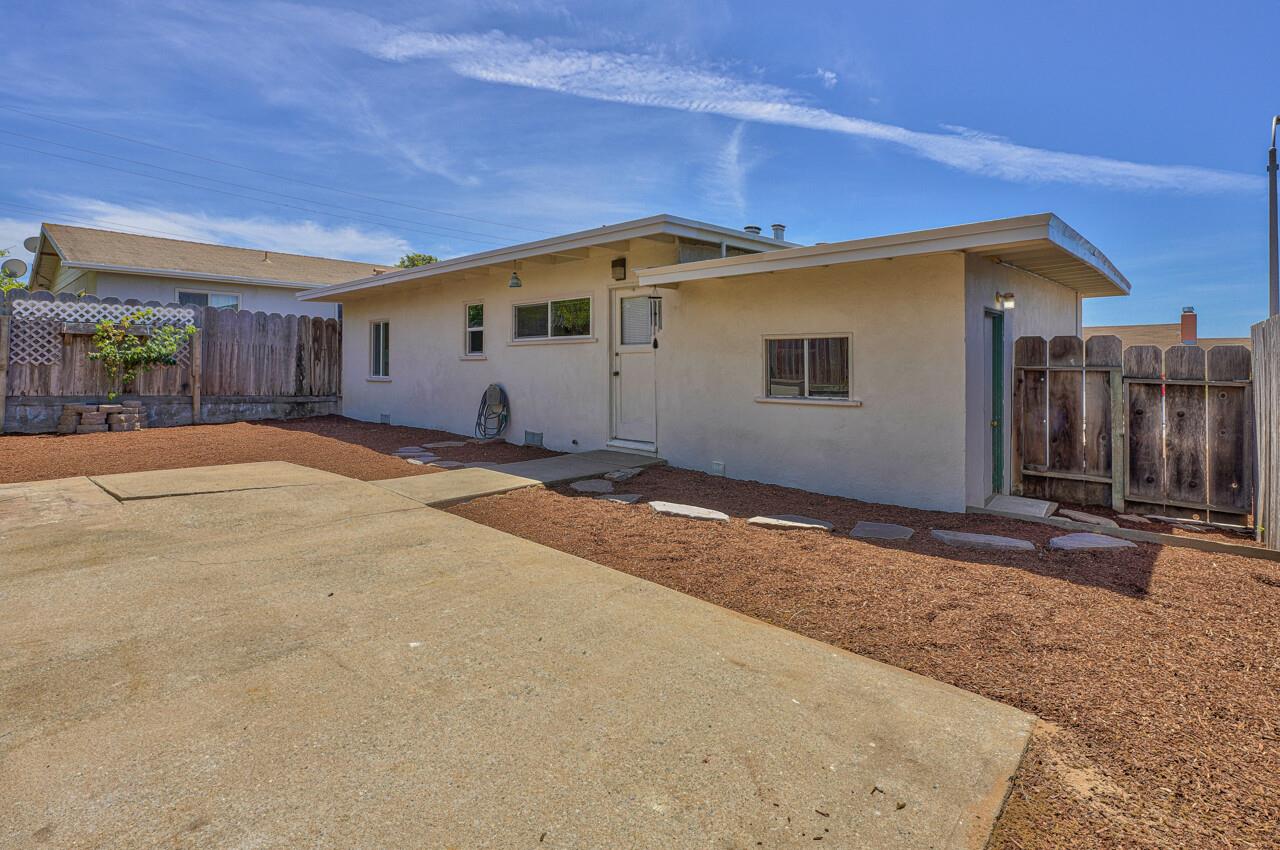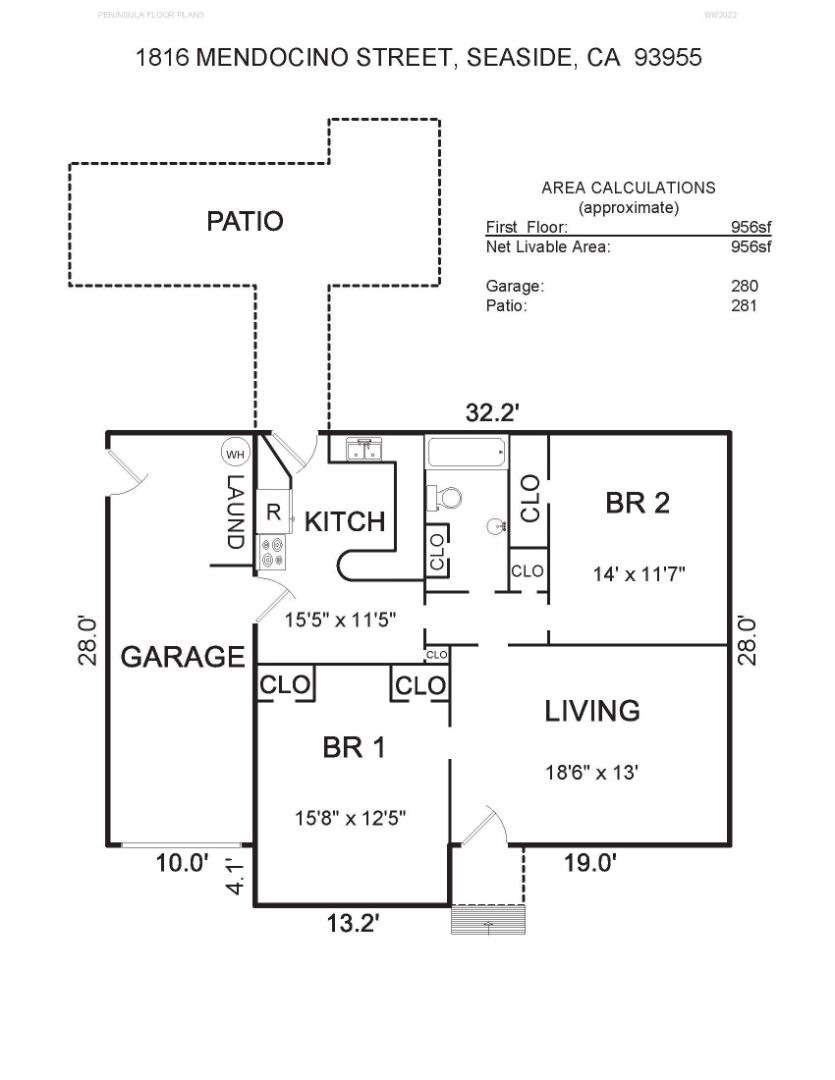 Listed by Piper Loomis of Sotheby's Int'l Realty-PG
DRE# 01867933
Details:
Lot Sq Feet:
3,700
Fireplaces:
0
HOA?
No
Bank Owned?
No
Status:
Withdrawn
Remarks:
You will feel welcomed when you enter this cheerful home in upper Seaside - where the sun seems to shine just a little bit more! The colorful plants and flowers in the tidy front yard help guide you and set the tone for what lies beyond. The living room has high ceilings, exposed beams, beautiful oak hardwood floors and lovely light and bright picture windows looking out at the horizon above the sea! Both bedrooms are cozy and comfortable and the bigger of them also has authentic oak flooring. Next comes the charming kitchen with room to eat in. The one car garage is conveniently situated off the kitchen and the backyard features a nice patio area for your family picnics and barbecues! Some day you might 'go up' and capture the stunning, ocean views from a future second story! Make this sweet home yours!
There are currently no open houses for this property. Please contact
Piper Loomis
to schedule an appointment.