<![CDATA[ var dwellicious_data = { "address": "737 2nd Street #308", "city": "OAKLAND", "state": "CA", "zip": "94607", "zip4": "", "area": "", "subdivision": "", "county": "", "price": "695000", "beds": "1", "baths": "1", "sqft": "1019", "lotsize": "0", "yearbuilt": "1920-01-01", "proptype": "Residential", "mlsnum": "ML81896176", "active": true, "remarks": "Welcome to the Phoenix Lofts, the former home of Phoenix Ironworks on the Western edge of Oakland's hip waterfront neighborhood, the Jack London district! This mixed-use community of live/work lofts was developed in 2001 by Thomas Dolan. Enjoy this modern 1 bed/1 bath industrial-style loft open floorplan, with floor-to-ceiling windows giving tons of natural light. Custom-designed contemporary kitchen with all new and top-of-the-line appliances, built-in fridge and vent, Carrera marble countertop, wall-to-wall floating shelf, in-unit washer/dryer, and huge wardrobe closets. The community offers a fitness center, a Rooftop w/a propane BBQ grill, and marvelous panoramic views. The Jack London Square location is superb, with quick access to the SF/Alameda Ferry, BART, Free Broadway Shuttle, and 580/880/80 FWY. Sunday Markets and festivals year-round, JLS is THE place to be!", "photos": [ { "displayorder": 0, "url": "https://mlslmedia.azureedge.net/property/MLSL/81896176/fb4c459421804042b221141b81b64803/2/1", "caption": "" }, "displayorder": 1, "url": "https://mlslmedia.azureedge.net/property/MLSL/81896176/fb4c459421804042b221141b81b64803/2/2", "caption": "" }, "displayorder": 2, "url": "https://mlslmedia.azureedge.net/property/MLSL/81896176/fb4c459421804042b221141b81b64803/2/3", "caption": "" }, "displayorder": 3, "url": "https://mlslmedia.azureedge.net/property/MLSL/81896176/fb4c459421804042b221141b81b64803/2/4", "caption": "" }, "displayorder": 4, "url": "https://mlslmedia.azureedge.net/property/MLSL/81896176/fb4c459421804042b221141b81b64803/2/5", "caption": "" }, "displayorder": 5, "url": "https://mlslmedia.azureedge.net/property/MLSL/81896176/fb4c459421804042b221141b81b64803/2/6", "caption": "" }, "displayorder": 6, "url": "https://mlslmedia.azureedge.net/property/MLSL/81896176/fb4c459421804042b221141b81b64803/2/7", "caption": "" }, "displayorder": 7, "url": "https://mlslmedia.azureedge.net/property/MLSL/81896176/fb4c459421804042b221141b81b64803/2/8", "caption": "" }, "displayorder": 8, "url": "https://mlslmedia.azureedge.net/property/MLSL/81896176/fb4c459421804042b221141b81b64803/2/9", "caption": "" }, "displayorder": 9, "url": "https://mlslmedia.azureedge.net/property/MLSL/81896176/fb4c459421804042b221141b81b64803/2/10", "caption": "" }, "displayorder": 10, "url": "https://mlslmedia.azureedge.net/property/MLSL/81896176/fb4c459421804042b221141b81b64803/2/11", "caption": "" }, "displayorder": 11, "url": "https://mlslmedia.azureedge.net/property/MLSL/81896176/fb4c459421804042b221141b81b64803/2/12", "caption": "" }, "displayorder": 12, "url": "https://mlslmedia.azureedge.net/property/MLSL/81896176/fb4c459421804042b221141b81b64803/2/13", "caption": "" }, "displayorder": 13, "url": "https://mlslmedia.azureedge.net/property/MLSL/81896176/fb4c459421804042b221141b81b64803/2/14", "caption": "" }, "displayorder": 14, "url": "https://mlslmedia.azureedge.net/property/MLSL/81896176/fb4c459421804042b221141b81b64803/2/15", "caption": "" }, "displayorder": 15, "url": "https://mlslmedia.azureedge.net/property/MLSL/81896176/fb4c459421804042b221141b81b64803/2/16", "caption": "" }, "displayorder": 16, "url": "https://mlslmedia.azureedge.net/property/MLSL/81896176/fb4c459421804042b221141b81b64803/2/17", "caption": "" }, "displayorder": 17, "url": "https://mlslmedia.azureedge.net/property/MLSL/81896176/fb4c459421804042b221141b81b64803/2/18", "caption": "" }, "displayorder": 18, "url": "https://mlslmedia.azureedge.net/property/MLSL/81896176/fb4c459421804042b221141b81b64803/2/19", "caption": "" }, "displayorder": 19, "url": "https://mlslmedia.azureedge.net/property/MLSL/81896176/fb4c459421804042b221141b81b64803/2/20", "caption": "" }, "displayorder": 20, "url": "https://mlslmedia.azureedge.net/property/MLSL/81896176/fb4c459421804042b221141b81b64803/2/21", "caption": "" }, "displayorder": 21, "url": "https://mlslmedia.azureedge.net/property/MLSL/81896176/fb4c459421804042b221141b81b64803/2/22", "caption": "" }, "displayorder": 22, "url": "https://mlslmedia.azureedge.net/property/MLSL/81896176/fb4c459421804042b221141b81b64803/2/23", "caption": "" }, "displayorder": 23, "url": "https://mlslmedia.azureedge.net/property/MLSL/81896176/fb4c459421804042b221141b81b64803/2/24", "caption": "" }, "displayorder": 24, "url": "https://mlslmedia.azureedge.net/property/MLSL/81896176/fb4c459421804042b221141b81b64803/2/25", "caption": "" }, "displayorder": 25, "url": "https://mlslmedia.azureedge.net/property/MLSL/81896176/fb4c459421804042b221141b81b64803/2/26", "caption": "" }, "displayorder": 26, "url": "https://mlslmedia.azureedge.net/property/MLSL/81896176/fb4c459421804042b221141b81b64803/2/27", "caption": "" }, "displayorder": 27, "url": "https://mlslmedia.azureedge.net/property/MLSL/81896176/fb4c459421804042b221141b81b64803/2/28", "caption": "" }, "displayorder": 28, "url": "https://mlslmedia.azureedge.net/property/MLSL/81896176/fb4c459421804042b221141b81b64803/2/29", "caption": "" }, "displayorder": 29, "url": "https://mlslmedia.azureedge.net/property/MLSL/81896176/fb4c459421804042b221141b81b64803/2/30", "caption": "" }, "displayorder": 30, "url": "https://mlslmedia.azureedge.net/property/MLSL/81896176/fb4c459421804042b221141b81b64803/2/31", "caption": "" }, "displayorder": 31, "url": "https://mlslmedia.azureedge.net/property/MLSL/81896176/fb4c459421804042b221141b81b64803/2/32", "caption": "" }, "displayorder": 32, "url": "https://mlslmedia.azureedge.net/property/MLSL/81896176/fb4c459421804042b221141b81b64803/2/33", "caption": "" }, "displayorder": 33, "url": "https://mlslmedia.azureedge.net/property/MLSL/81896176/fb4c459421804042b221141b81b64803/2/34", "caption": "" }, "displayorder": 34, "url": "https://mlslmedia.azureedge.net/property/MLSL/81896176/fb4c459421804042b221141b81b64803/2/35", "caption": "" }, "displayorder": 35, "url": "https://mlslmedia.azureedge.net/property/MLSL/81896176/fb4c459421804042b221141b81b64803/2/36", "caption": "" }, "displayorder": 36, "url": "https://mlslmedia.azureedge.net/property/MLSL/81896176/fb4c459421804042b221141b81b64803/2/37", "caption": "" }, "displayorder": 37, "url": "https://mlslmedia.azureedge.net/property/MLSL/81896176/fb4c459421804042b221141b81b64803/2/38", "caption": "" }, "displayorder": 38, "url": "https://mlslmedia.azureedge.net/property/MLSL/81896176/fb4c459421804042b221141b81b64803/2/39", "caption": "" }, "displayorder": 39, "url": "https://mlslmedia.azureedge.net/property/MLSL/81896176/fb4c459421804042b221141b81b64803/2/40", "caption": "" }, "displayorder": 40, "url": "https://mlslmedia.azureedge.net/property/MLSL/81896176/fb4c459421804042b221141b81b64803/2/41", "caption": "" }, "displayorder": 41, "url": "https://mlslmedia.azureedge.net/property/MLSL/81896176/fb4c459421804042b221141b81b64803/2/42", "caption": "" }, "displayorder": 42, "url": "https://mlslmedia.azureedge.net/property/MLSL/81896176/fb4c459421804042b221141b81b64803/2/43", "caption": "" }, "displayorder": 43, "url": "https://mlslmedia.azureedge.net/property/MLSL/81896176/fb4c459421804042b221141b81b64803/2/44", "caption": "" }, "displayorder": 44, "url": "https://mlslmedia.azureedge.net/property/MLSL/81896176/fb4c459421804042b221141b81b64803/2/45", "caption": "" }, "displayorder": 45, "url": "https://mlslmedia.azureedge.net/property/MLSL/81896176/fb4c459421804042b221141b81b64803/2/46", "caption": "" }, "displayorder": 46, "url": "https://mlslmedia.azureedge.net/property/MLSL/81896176/fb4c459421804042b221141b81b64803/2/47", "caption": "" }, "displayorder": 47, "url": "https://mlslmedia.azureedge.net/property/MLSL/81896176/fb4c459421804042b221141b81b64803/2/48", "caption": "" }, "displayorder": 48, "url": "https://mlslmedia.azureedge.net/property/MLSL/81896176/fb4c459421804042b221141b81b64803/2/49", "caption": "" }, "displayorder": 49, "url": "https://mlslmedia.azureedge.net/property/MLSL/81896176/fb4c459421804042b221141b81b64803/2/50", "caption": "" }, "displayorder": 50, "url": "https://mlslmedia.azureedge.net/property/MLSL/81896176/fb4c459421804042b221141b81b64803/2/51", "caption": "" }, "displayorder": 51, "url": "https://mlslmedia.azureedge.net/property/MLSL/81896176/fb4c459421804042b221141b81b64803/2/52", "caption": "" }, "displayorder": 52, "url": "https://mlslmedia.azureedge.net/property/MLSL/81896176/fb4c459421804042b221141b81b64803/2/53", "caption": "" }, "displayorder": 53, "url": "https://mlslmedia.azureedge.net/property/MLSL/81896176/fb4c459421804042b221141b81b64803/2/54", "caption": "" }, "displayorder": 54, "url": "https://mlslmedia.azureedge.net/property/MLSL/81896176/fb4c459421804042b221141b81b64803/2/55", "caption": "" }, "displayorder": 55, "url": "https://mlslmedia.azureedge.net/property/MLSL/81896176/fb4c459421804042b221141b81b64803/2/56", "caption": "" } ], "agent": { "name": "Rose Karta", "phone": "415-231-7183", "email": "rkarta@flyhomes.com" }, "broker": { "name": "FlyHomes, Inc", "phone": "", "email": "" } }; ]]>
737 2nd Street #308
OAKLAND, CA 94607

Click here for map
Condo
$695,000
1,019 Sq Feet
1 Bedroom
1 Bathroom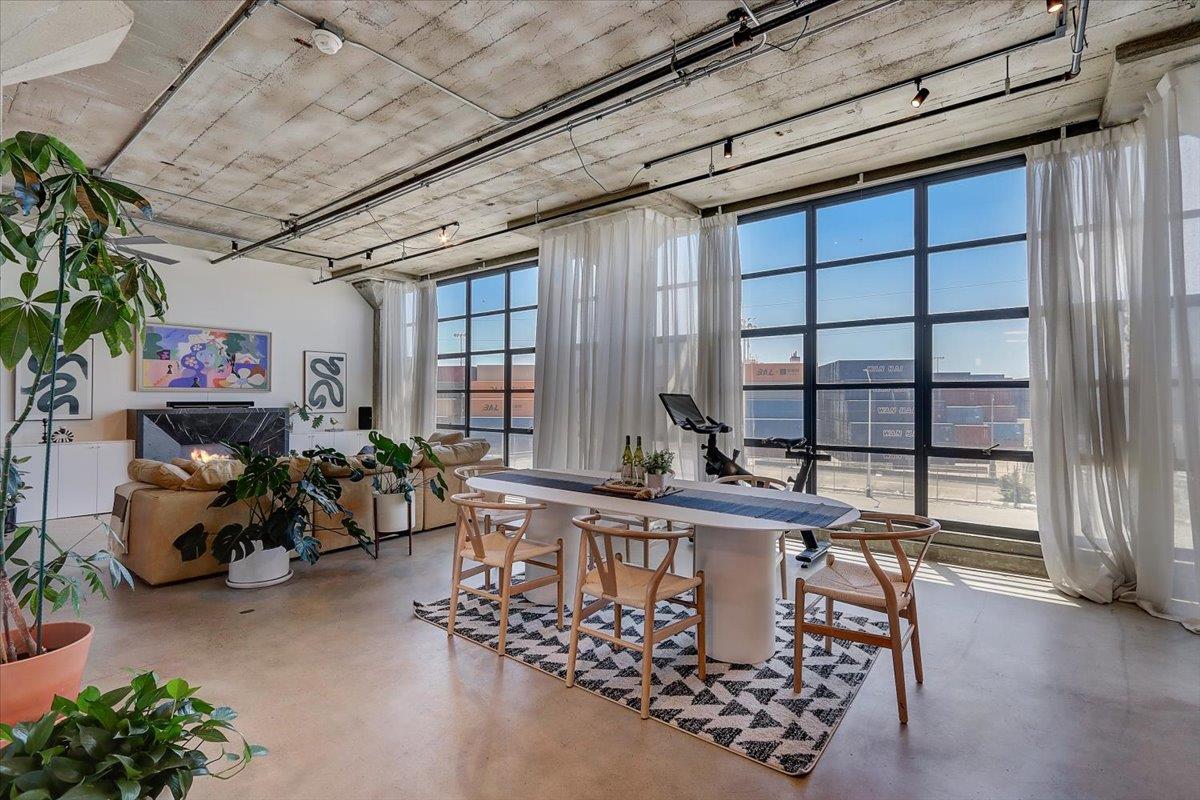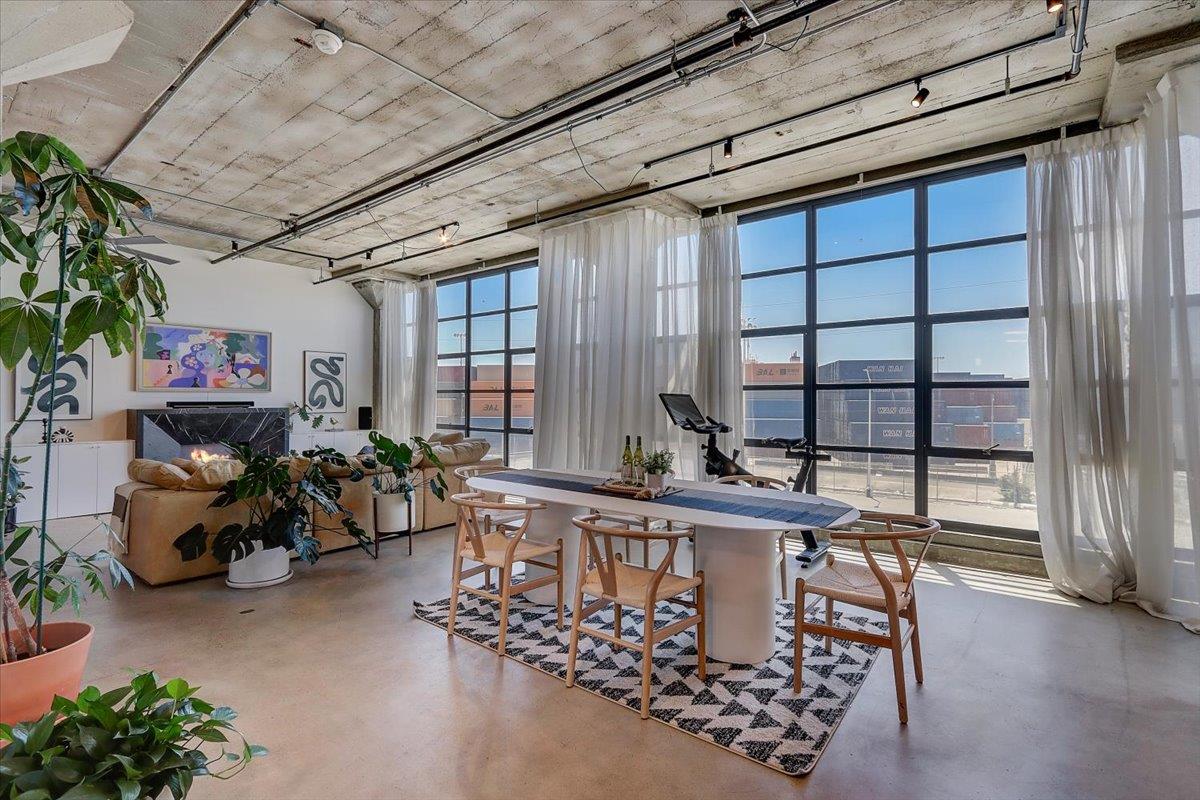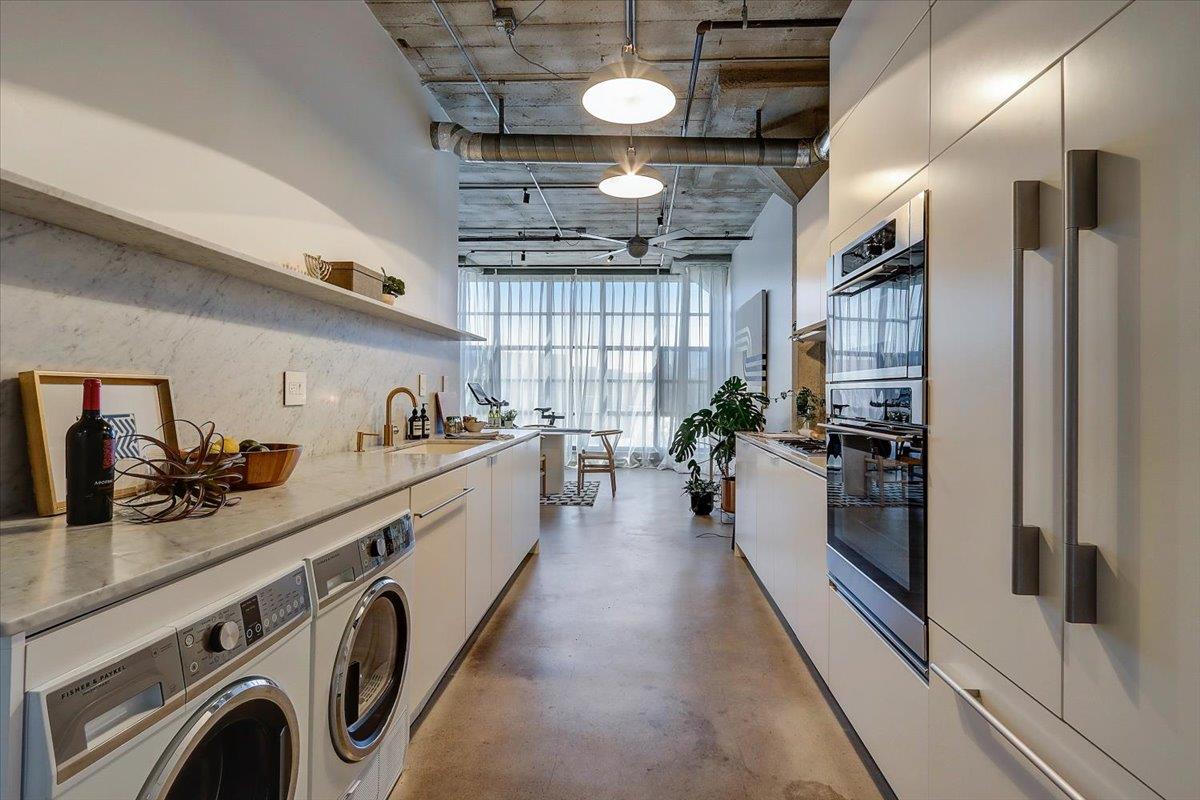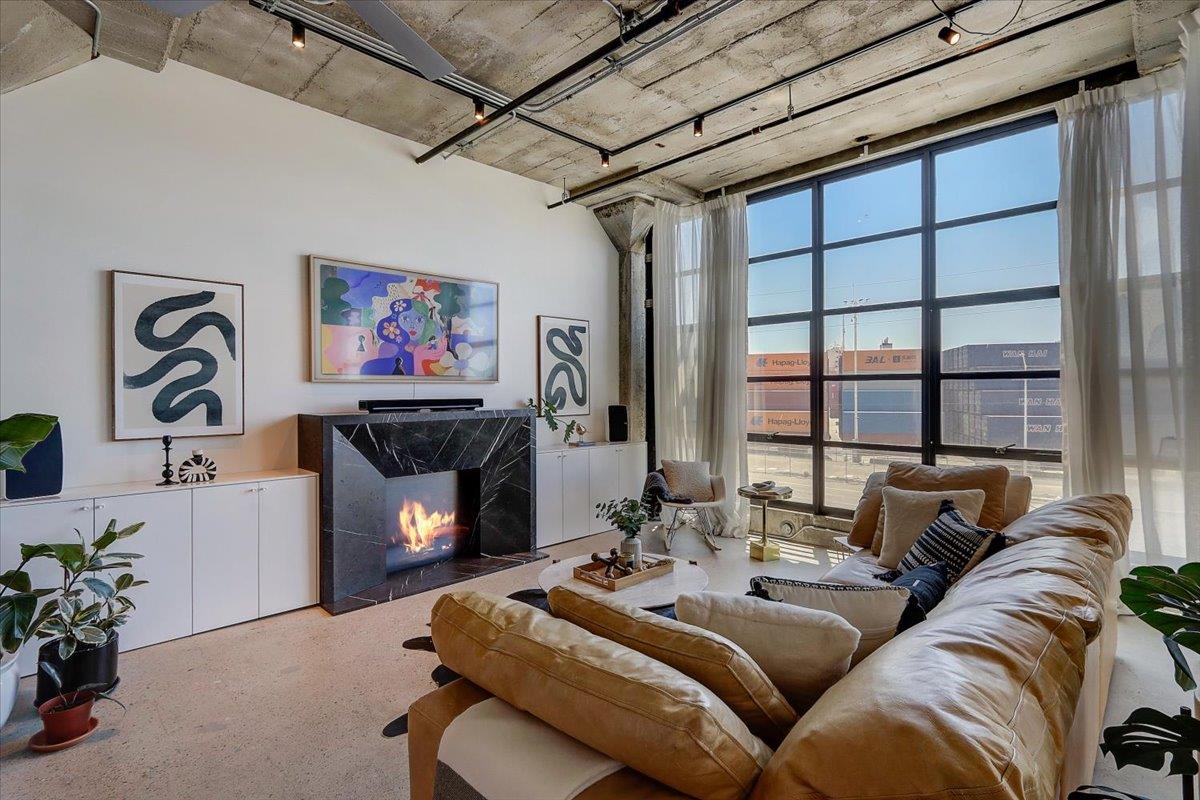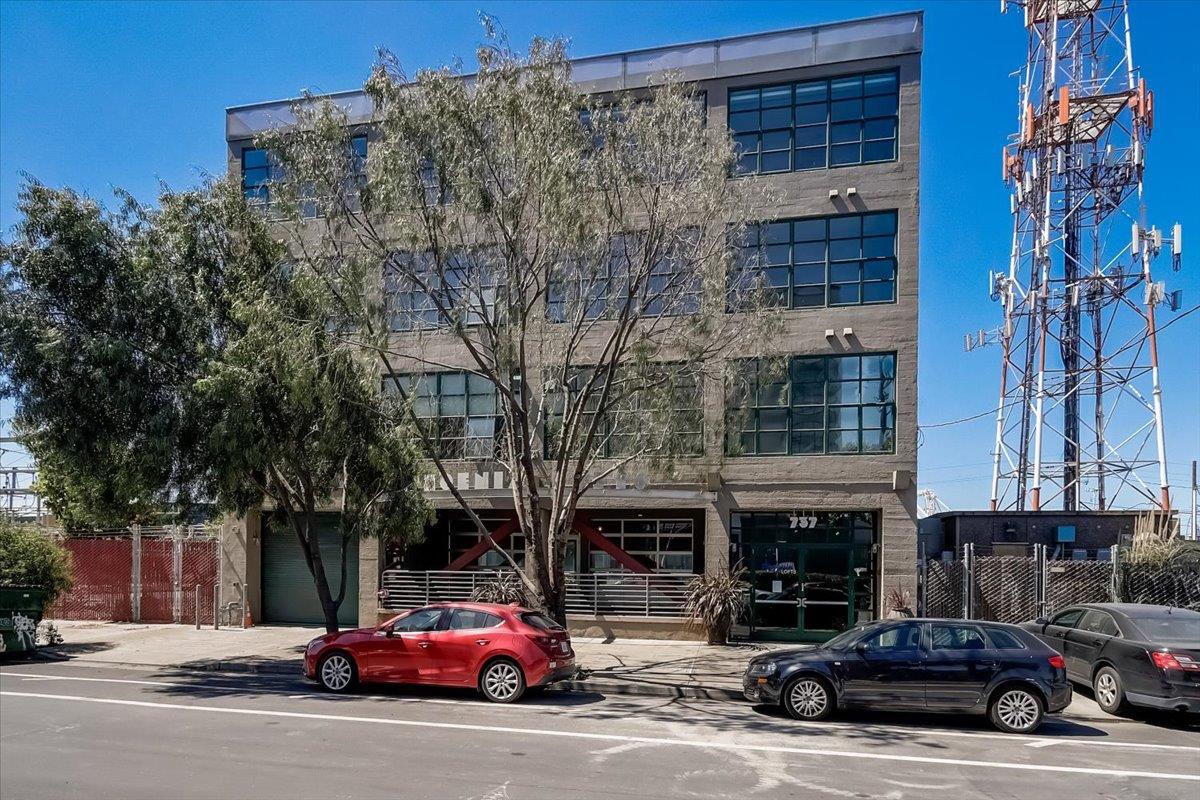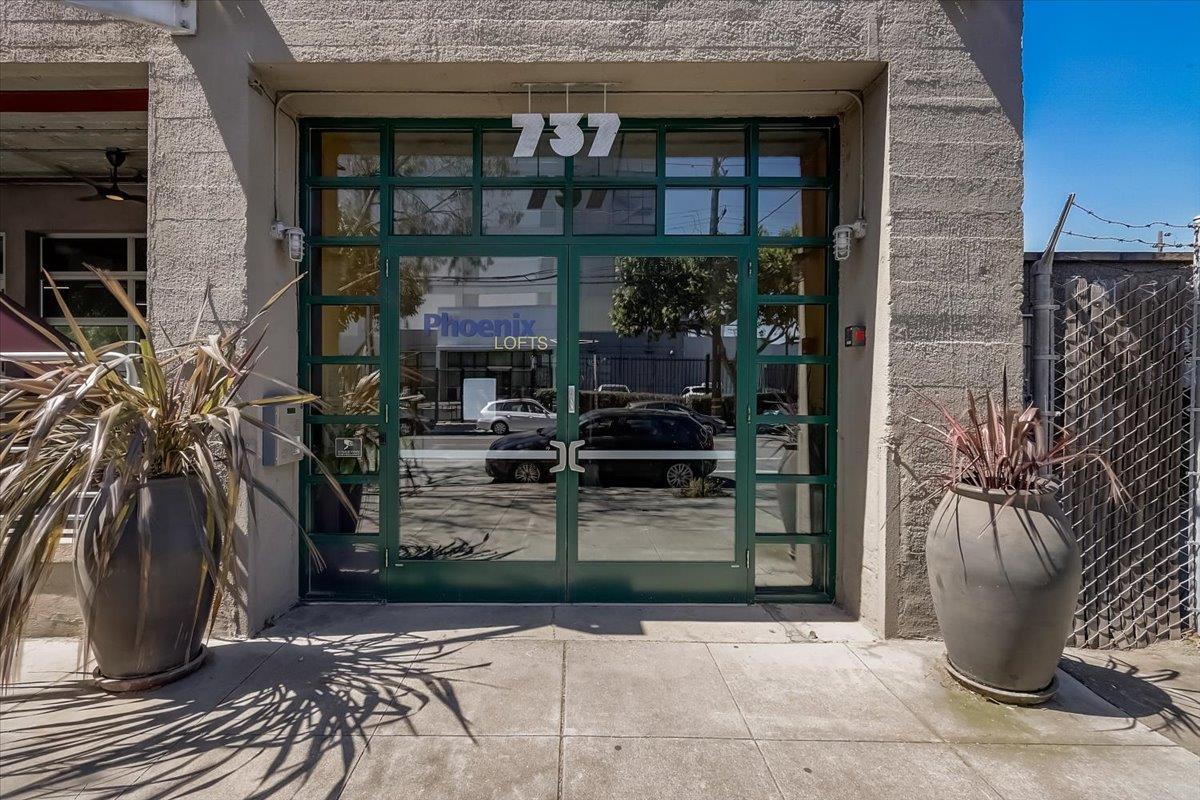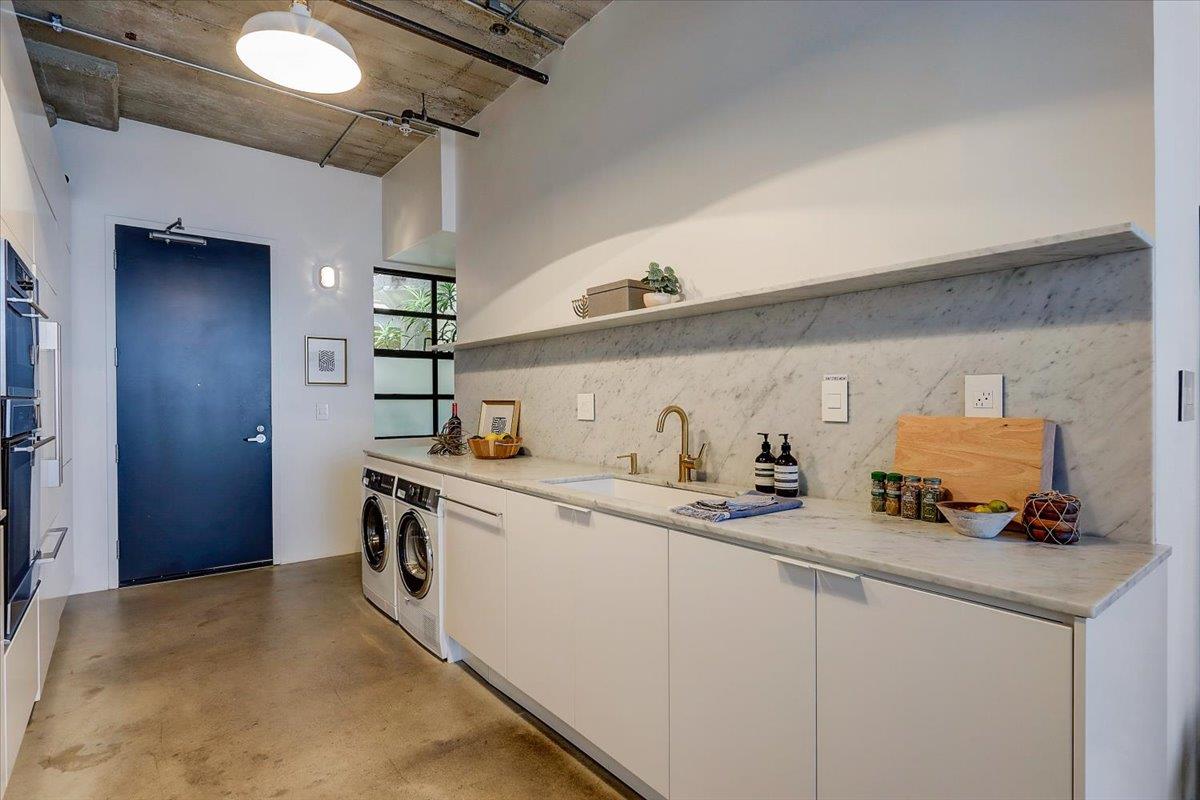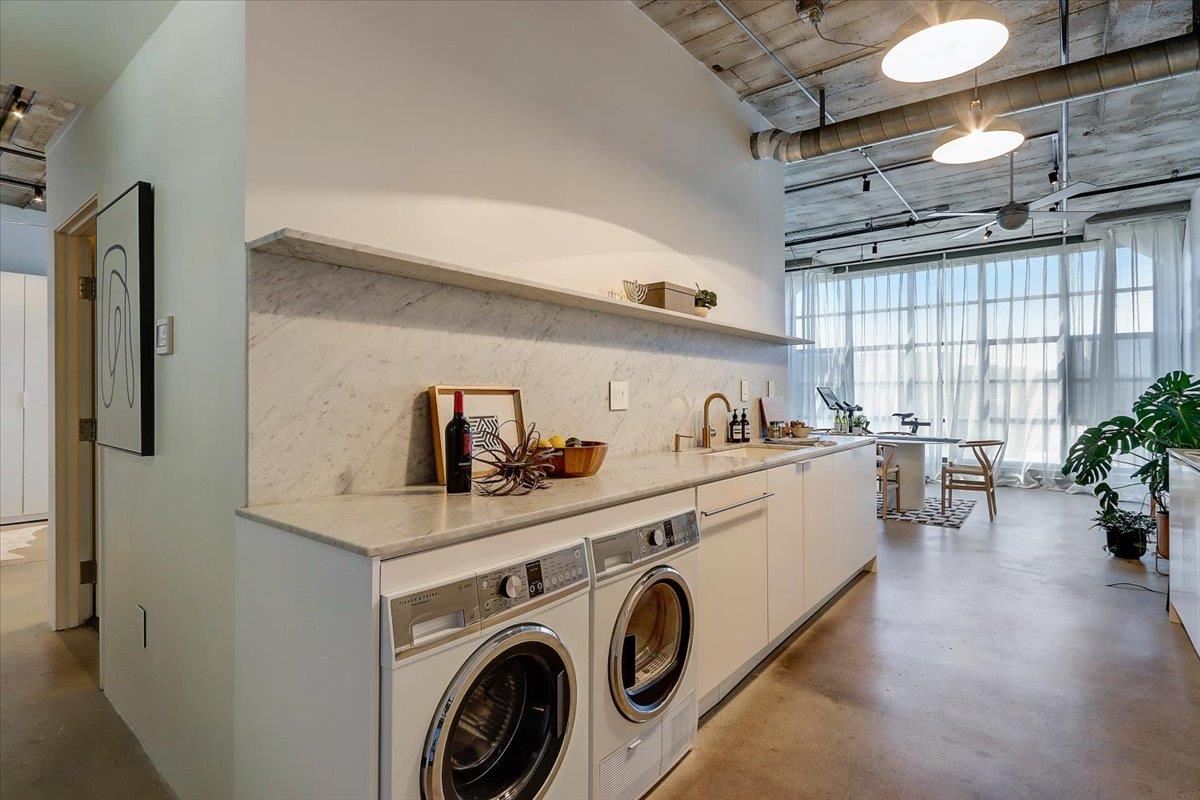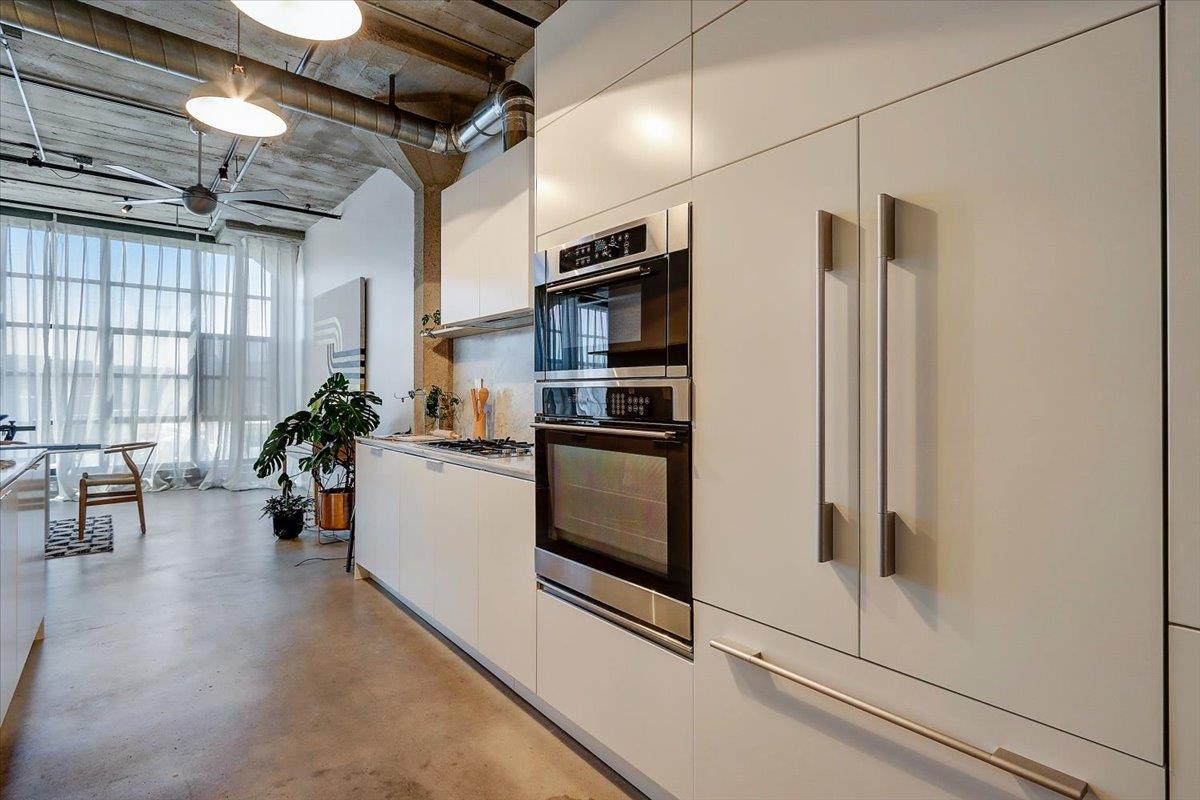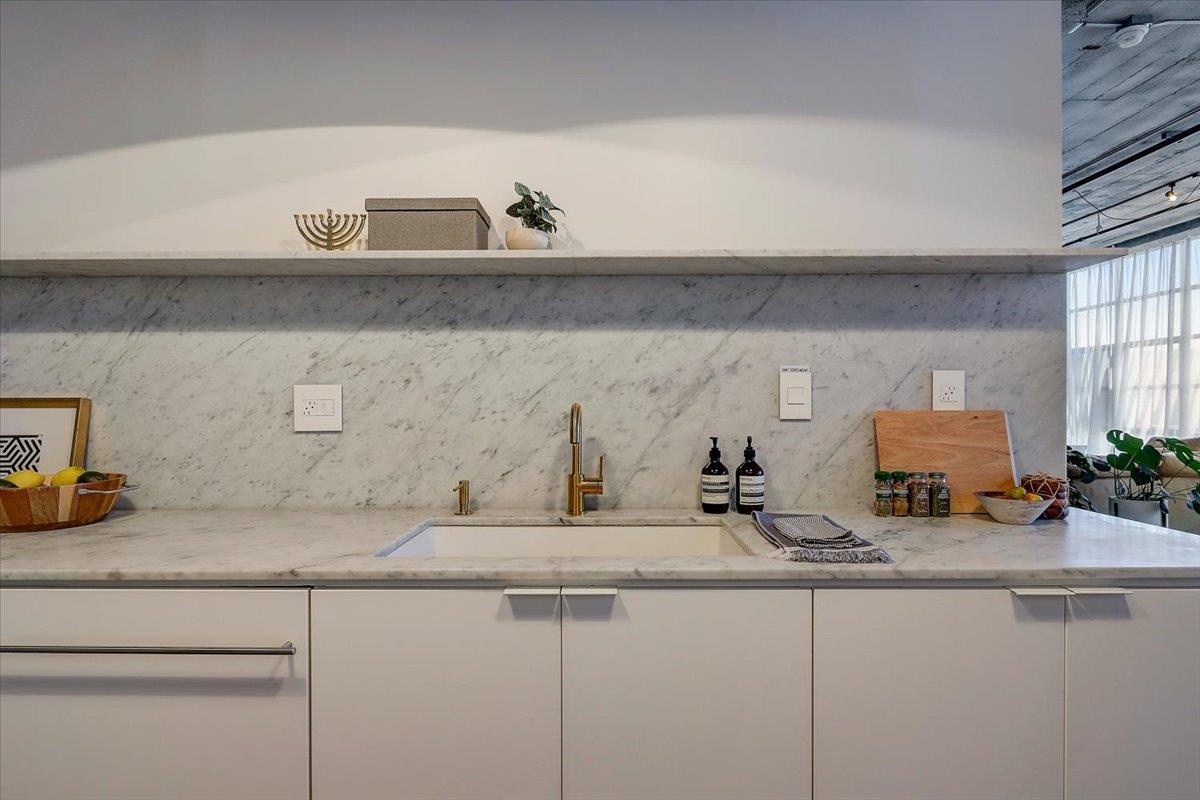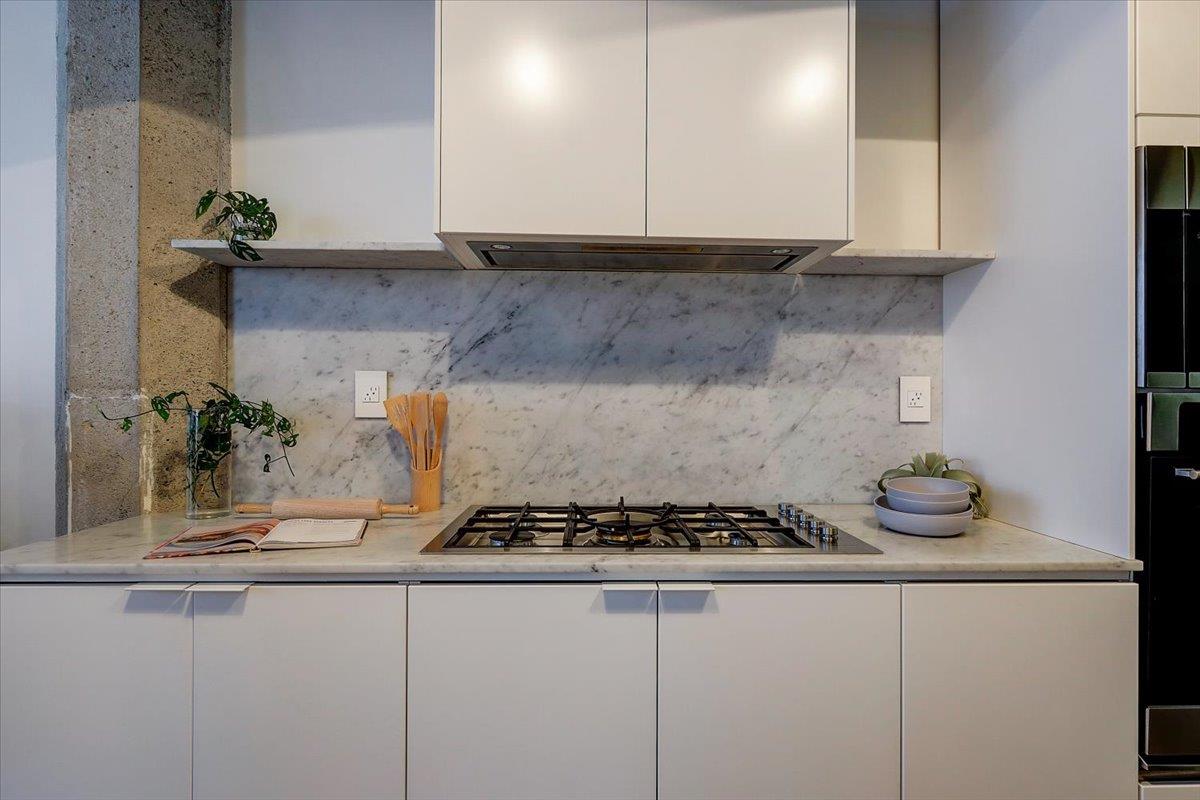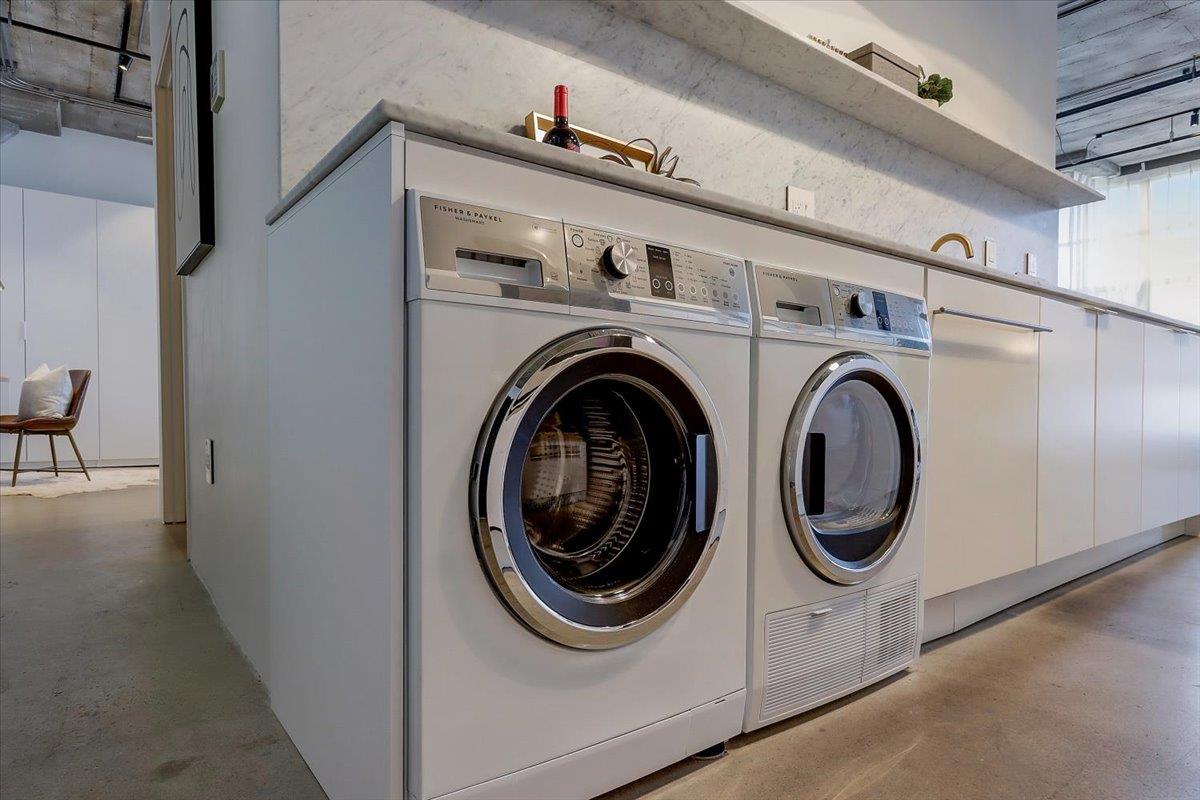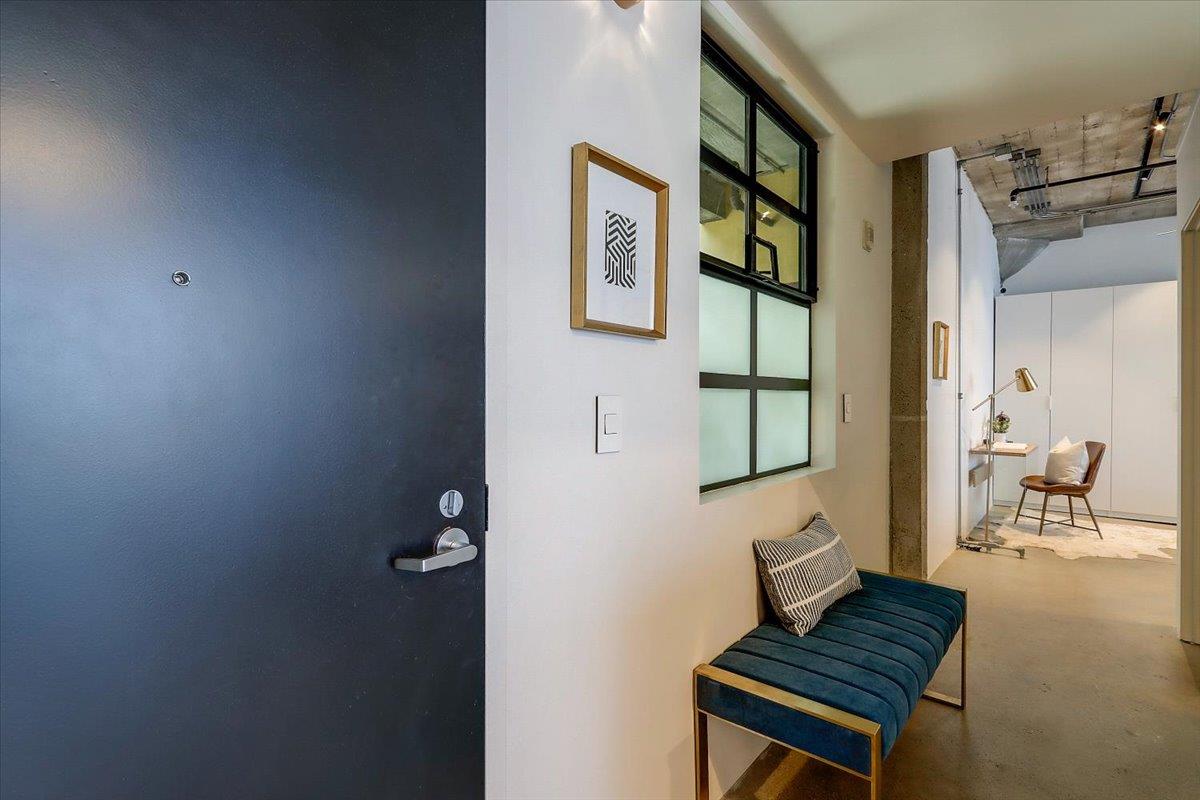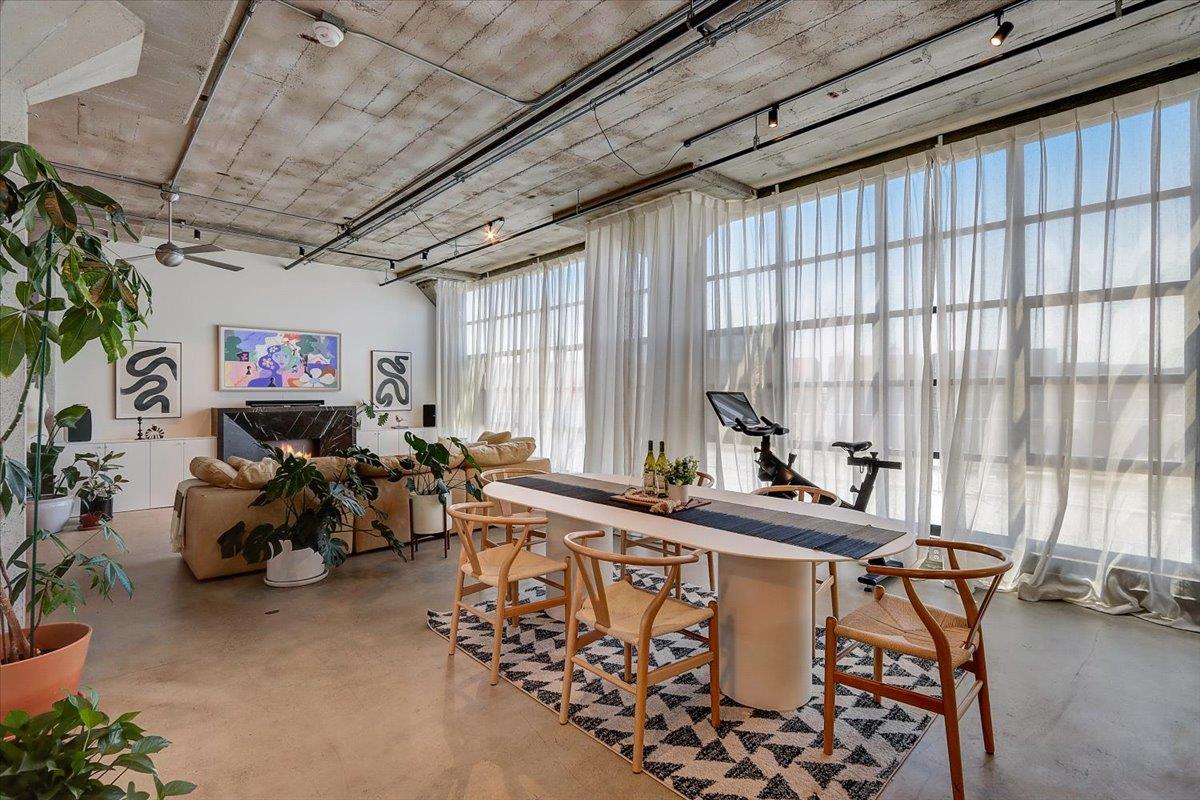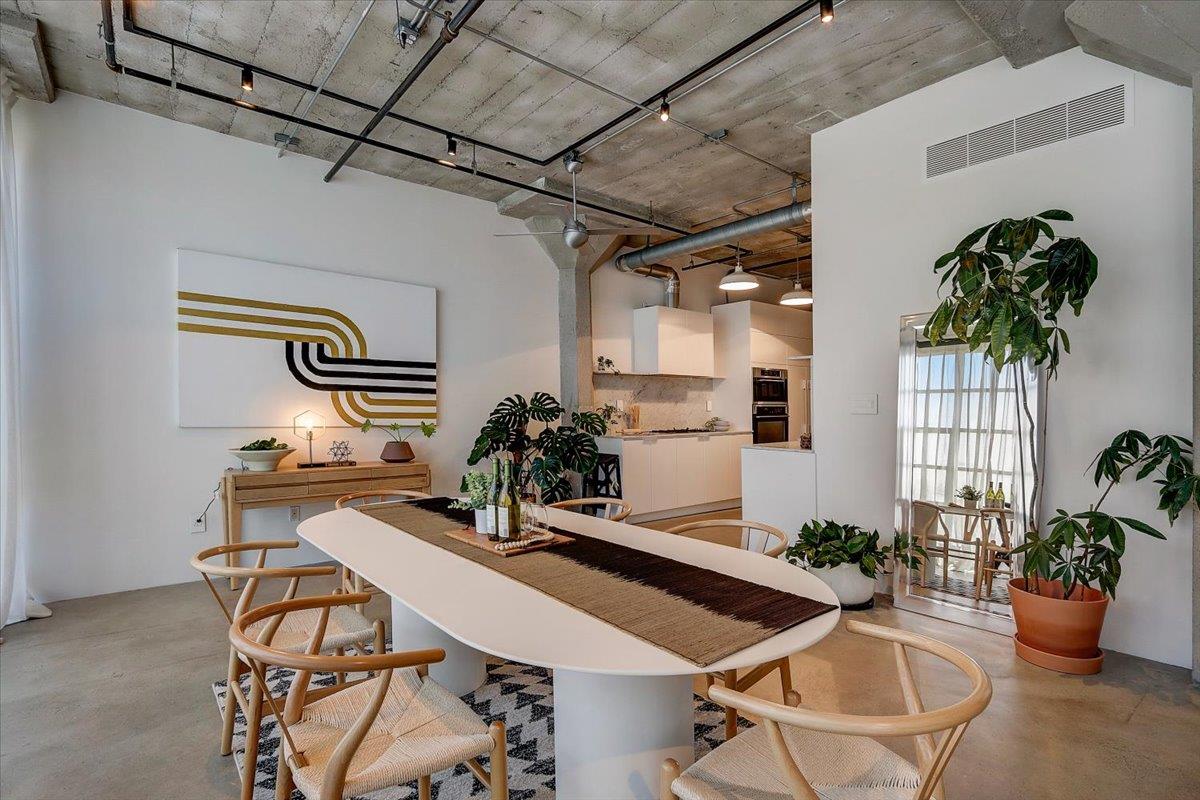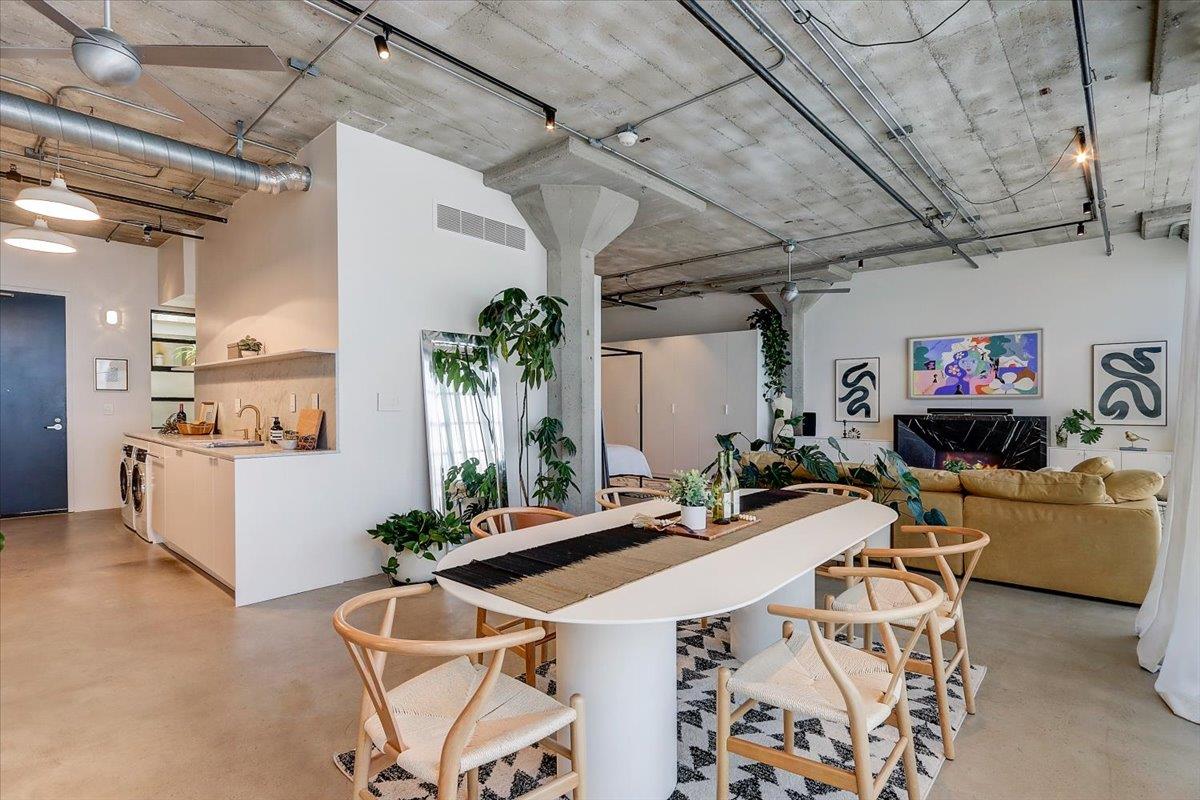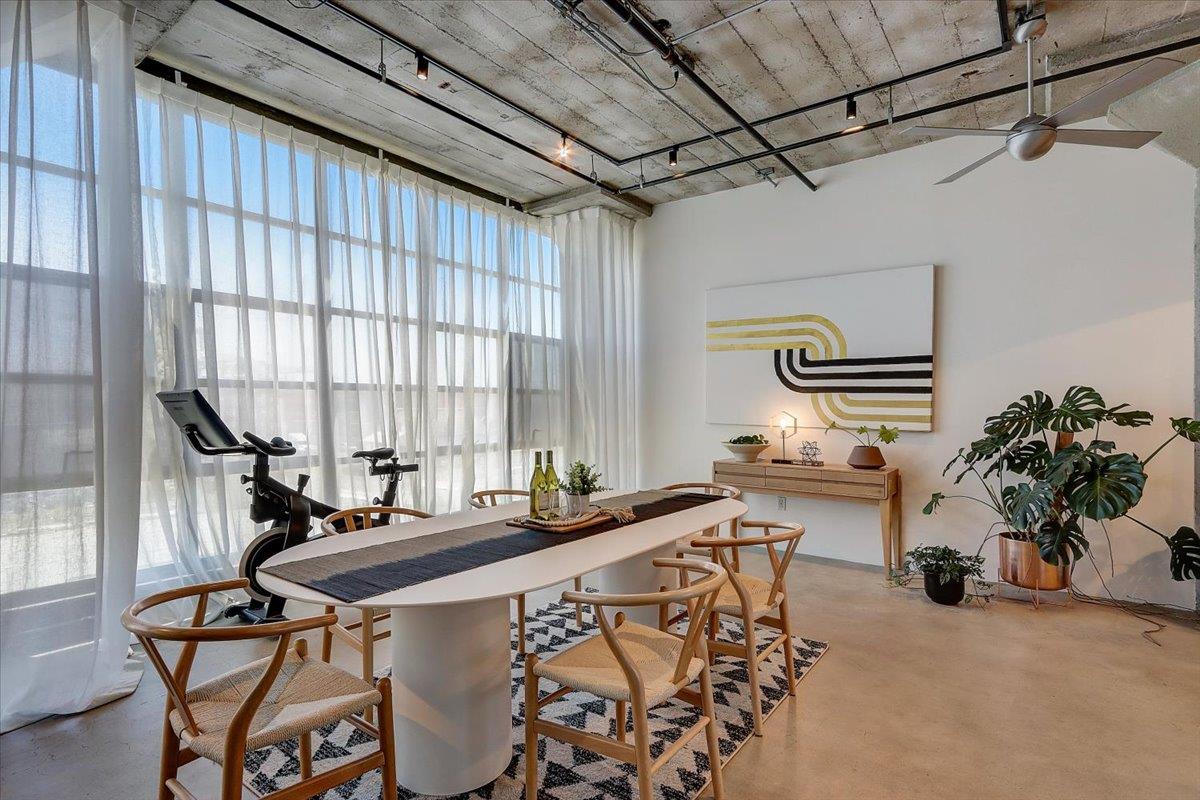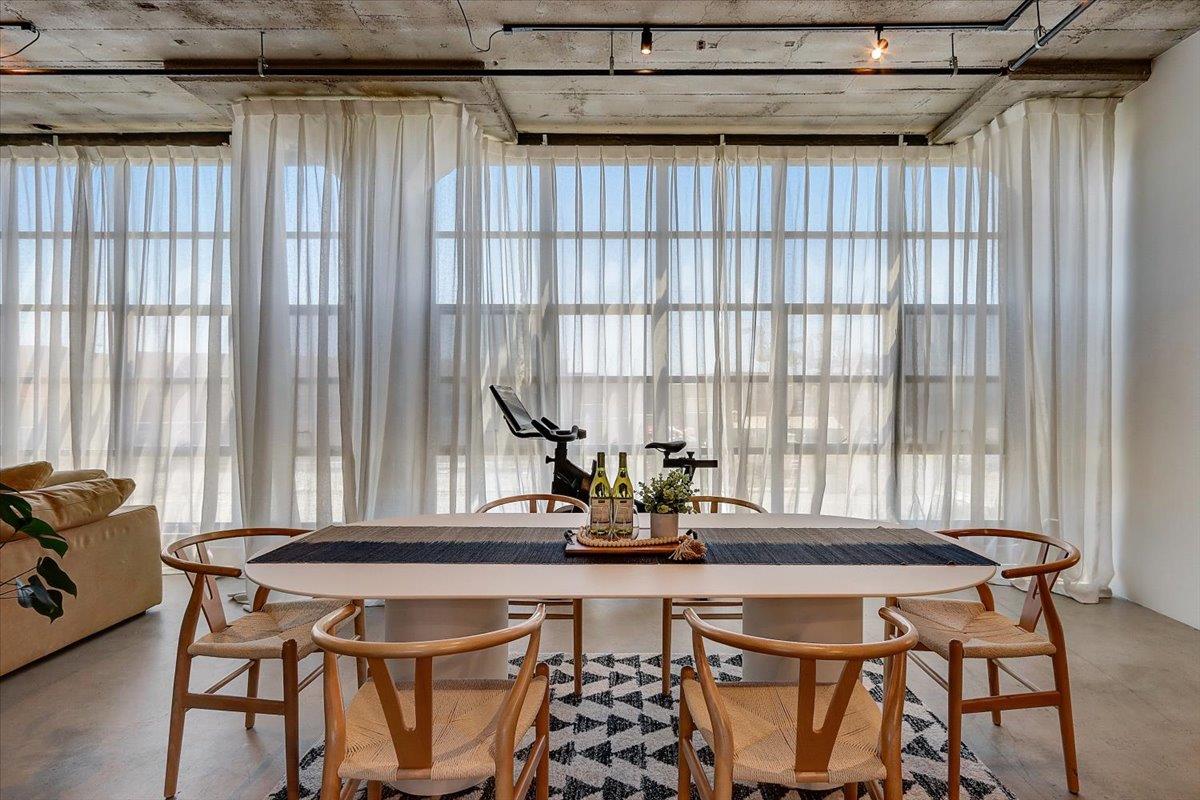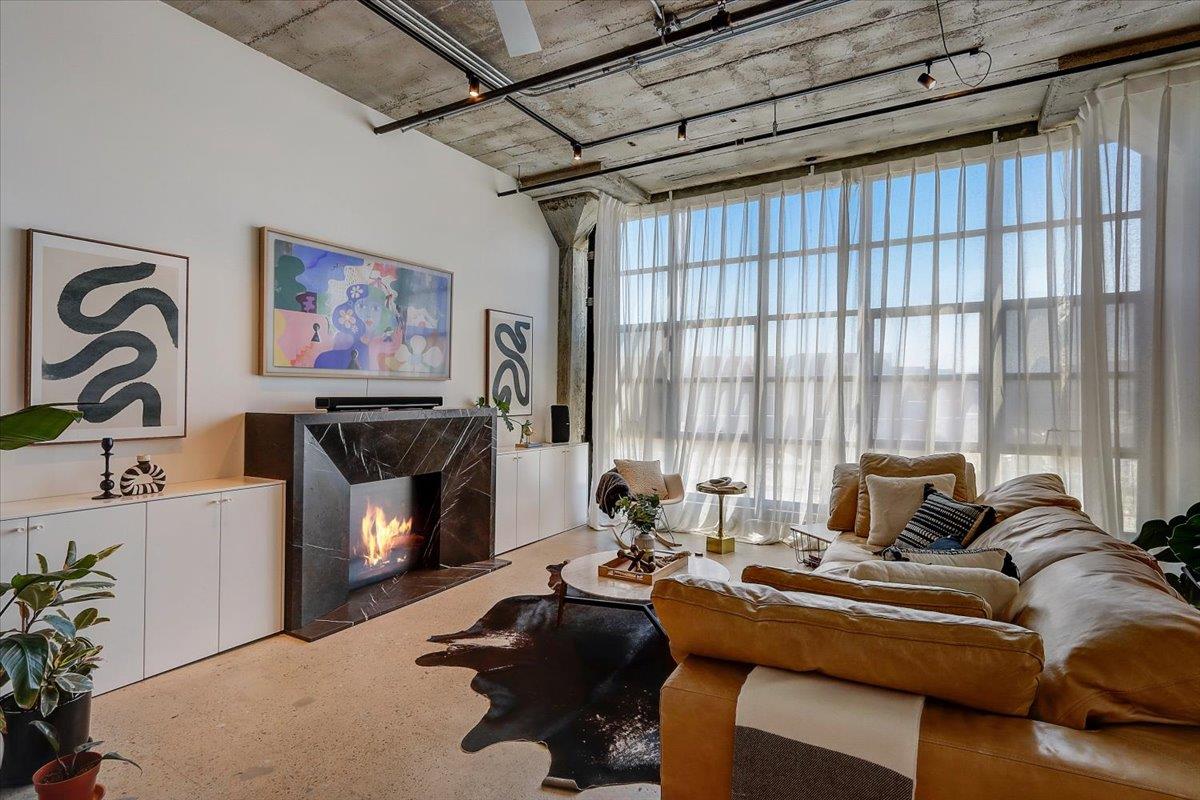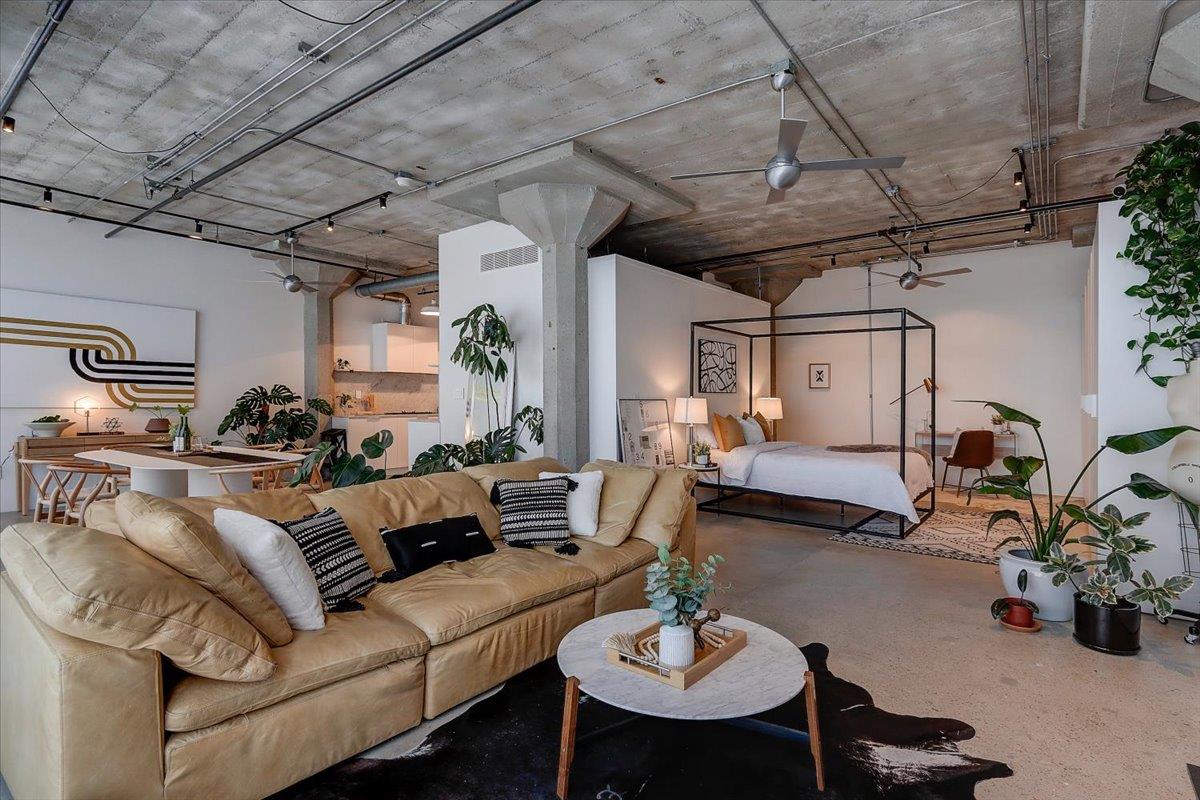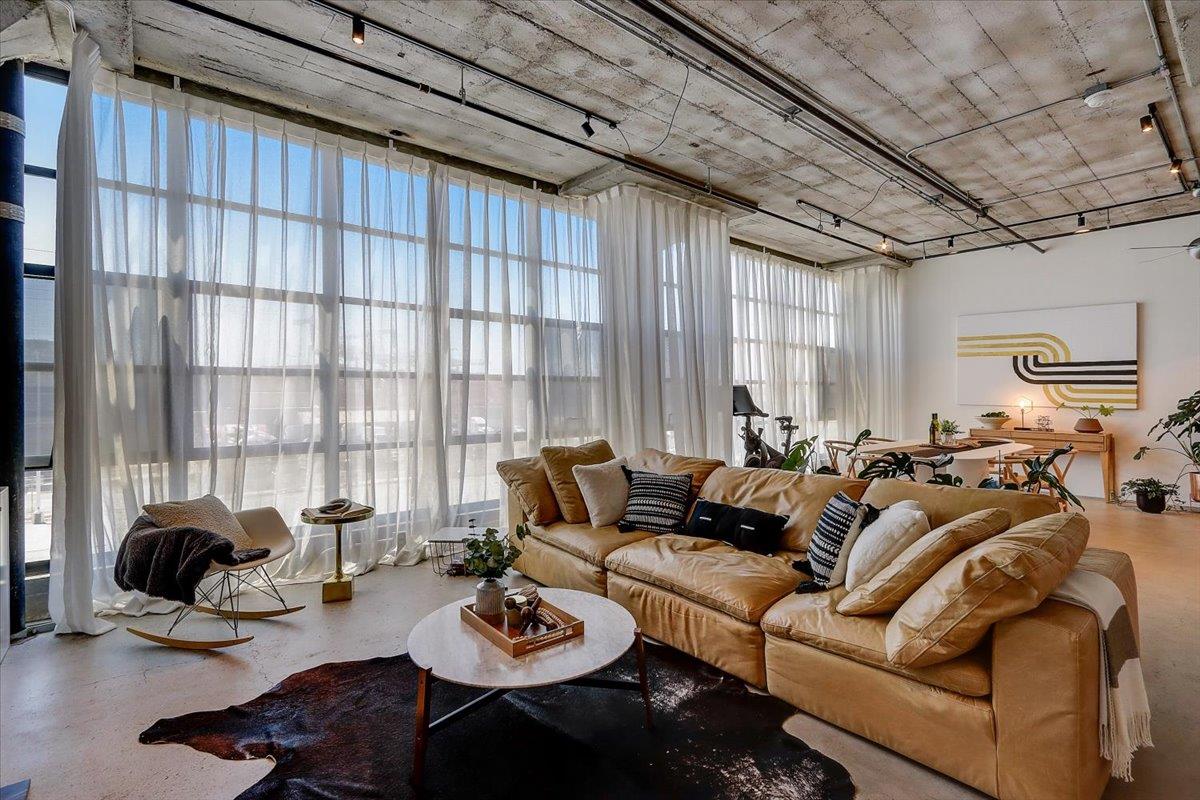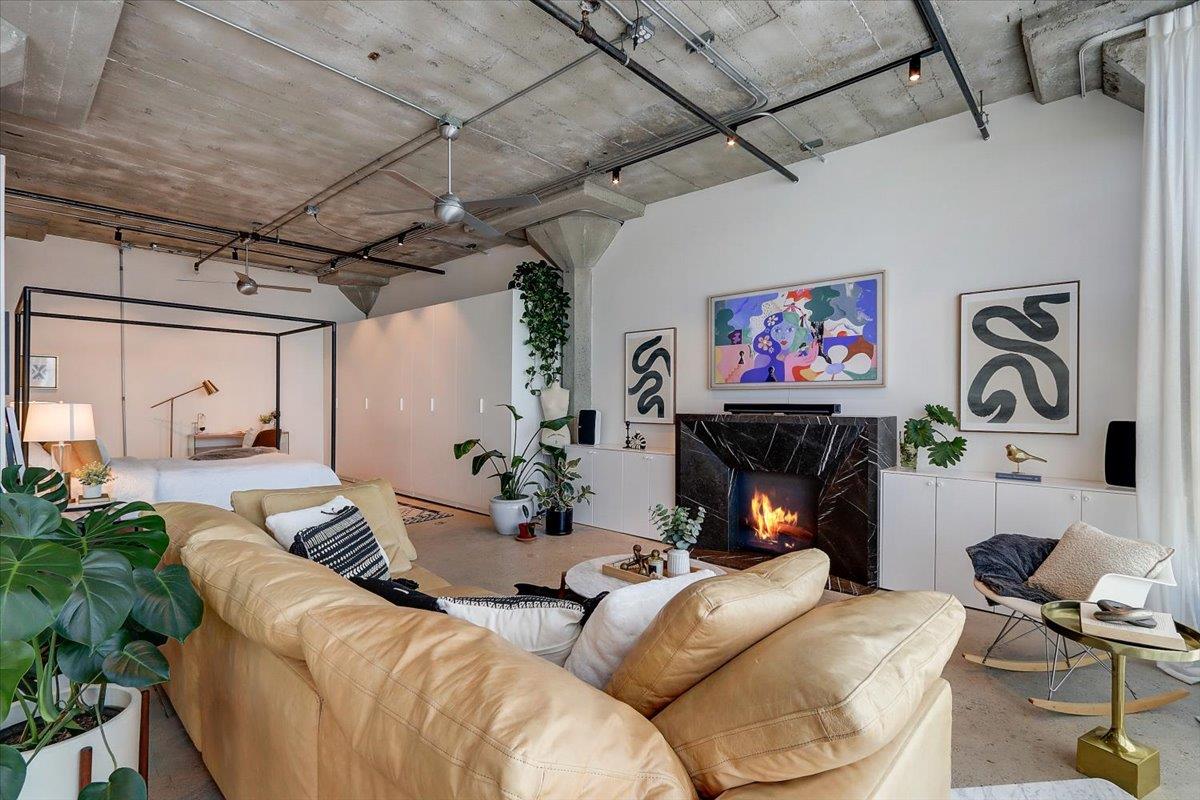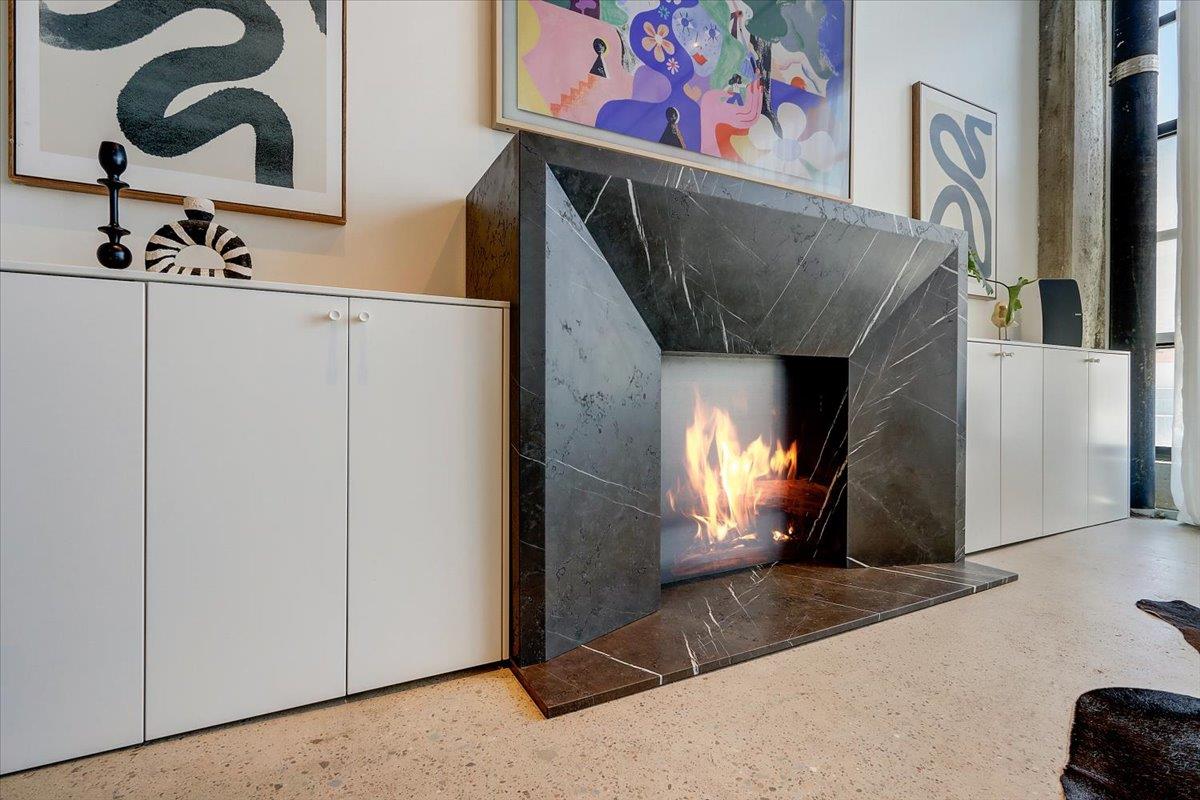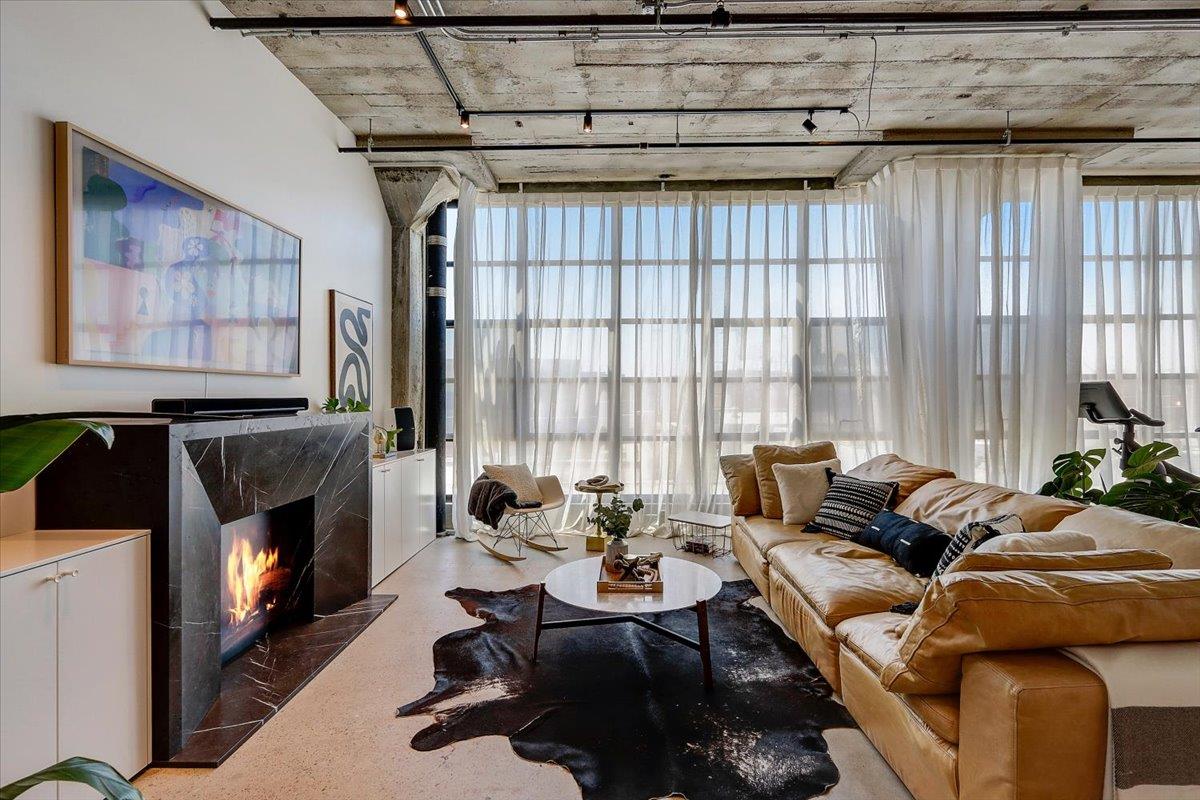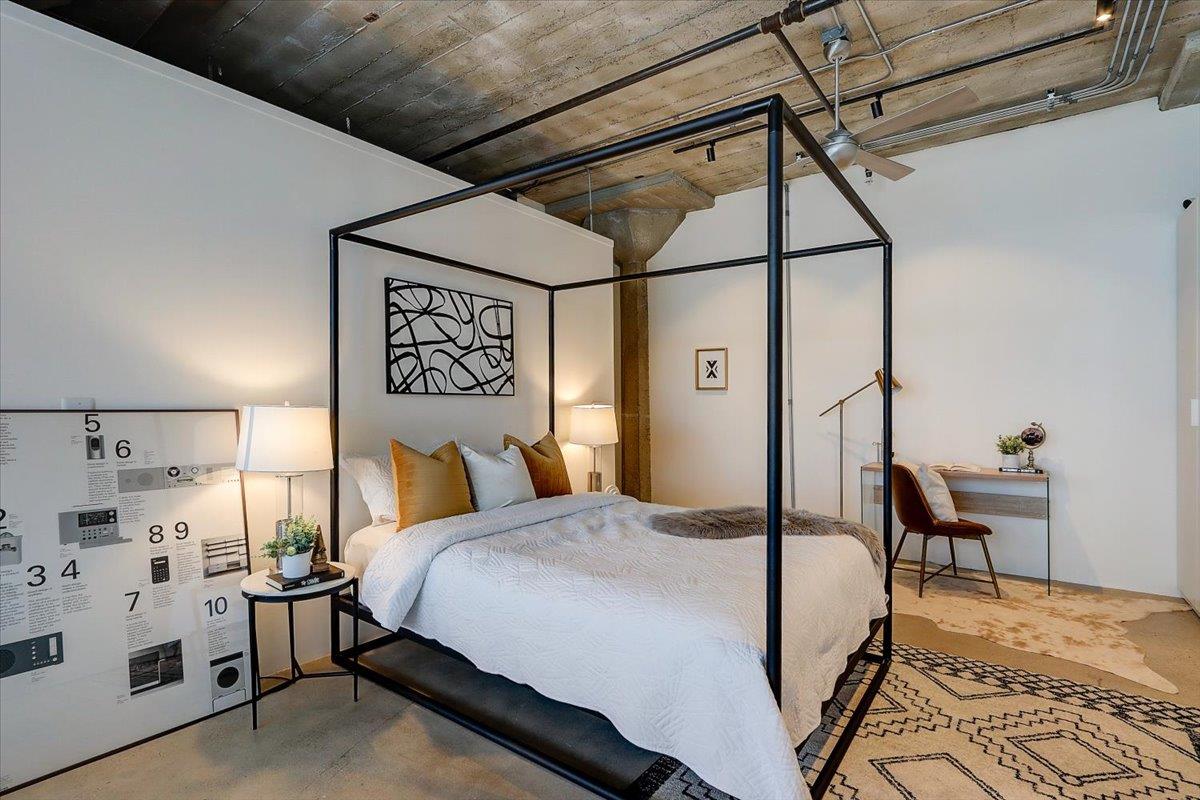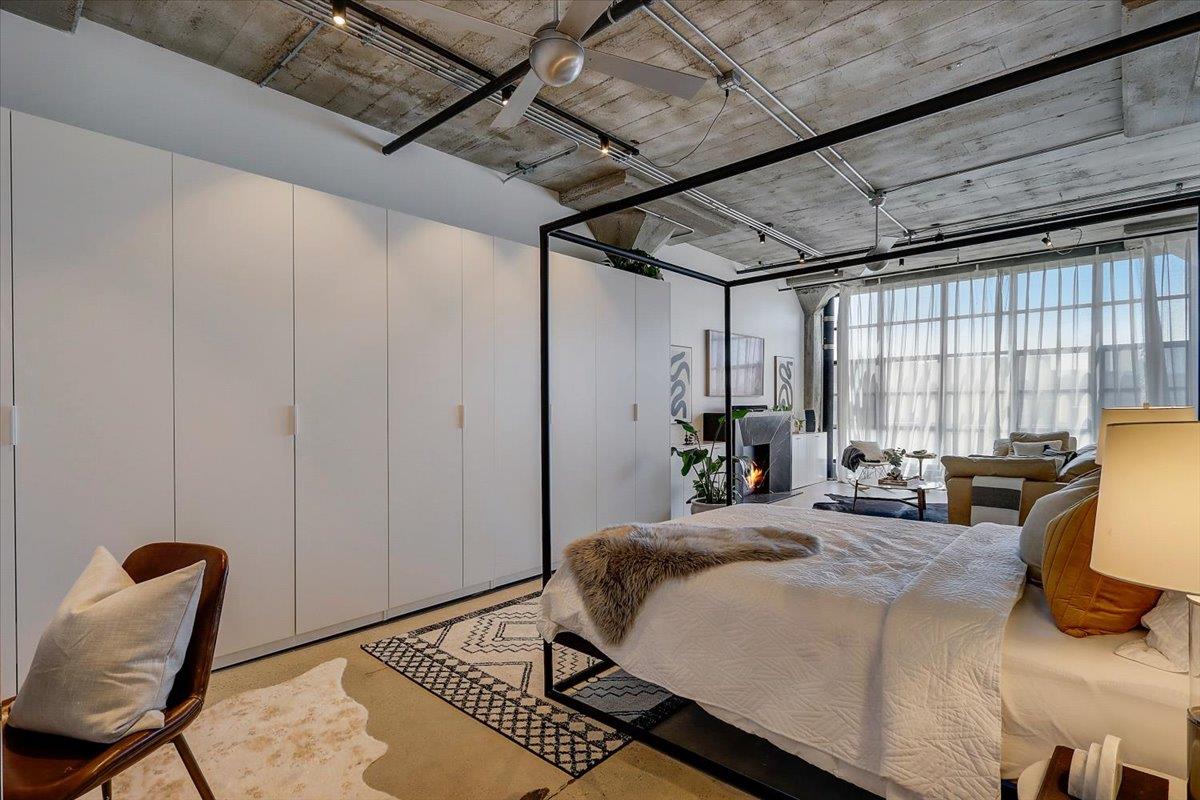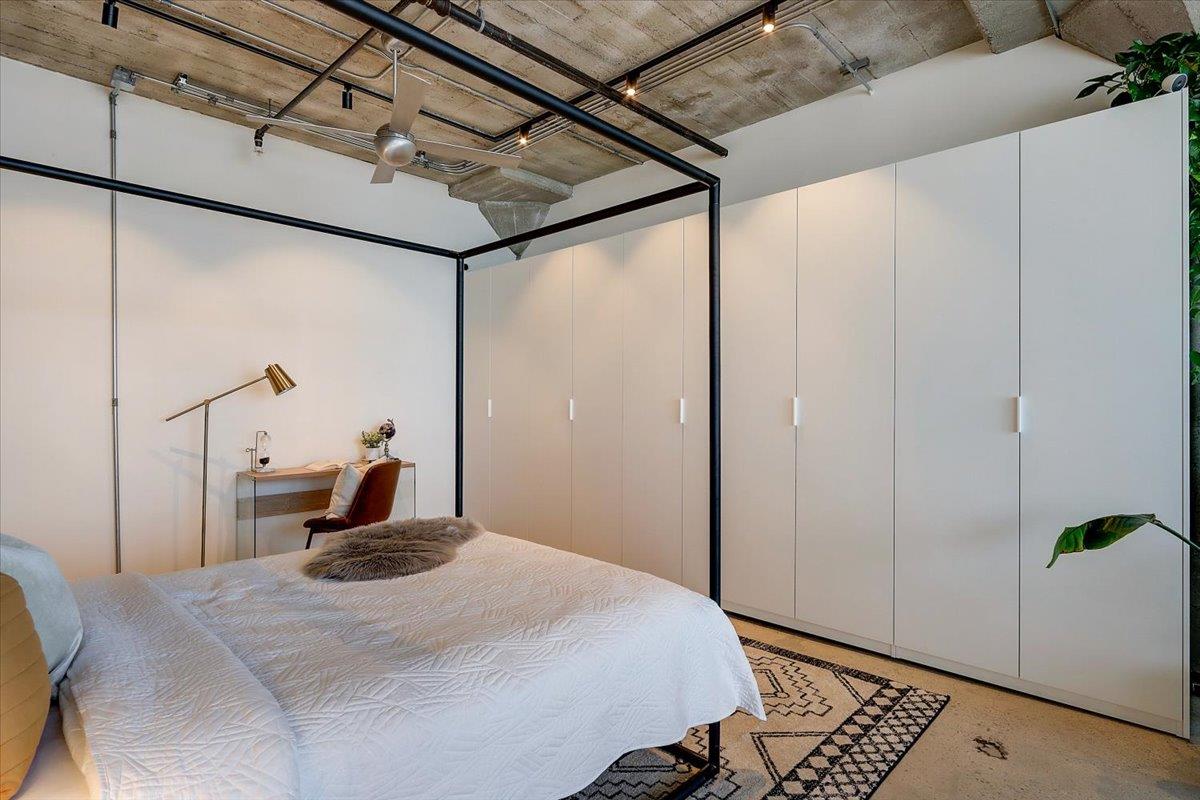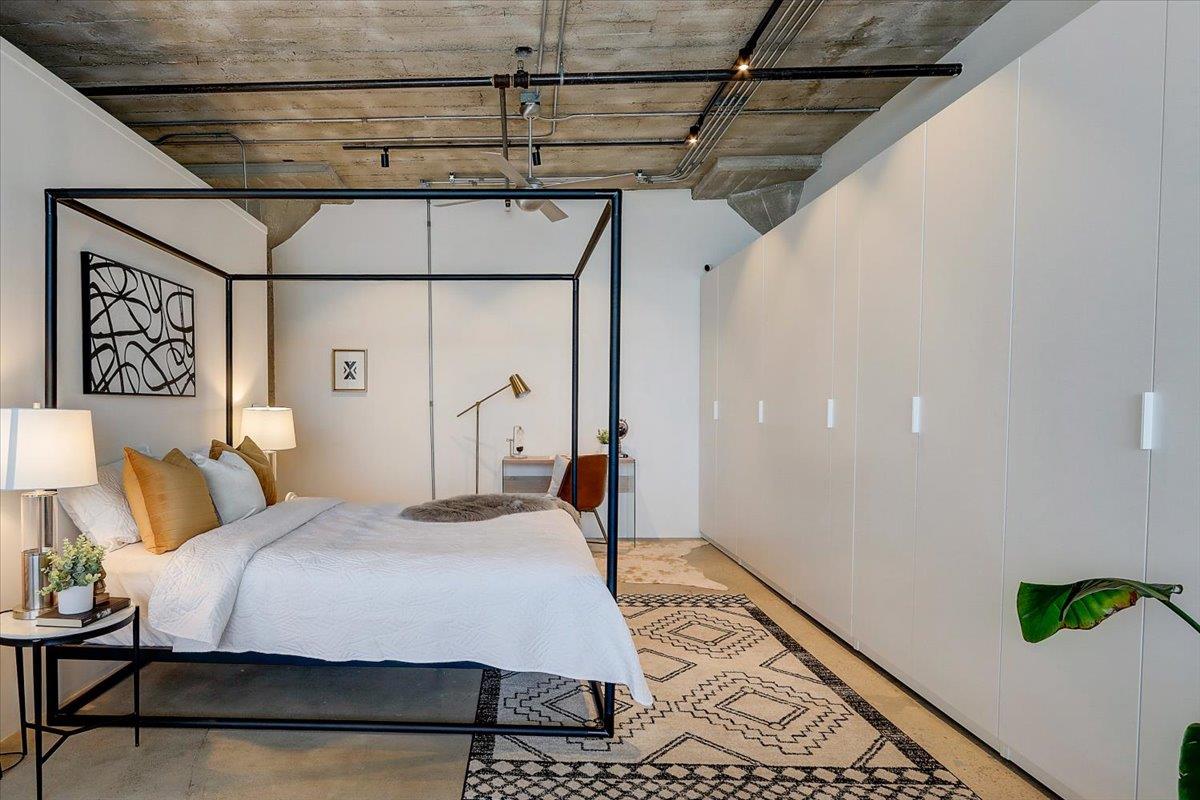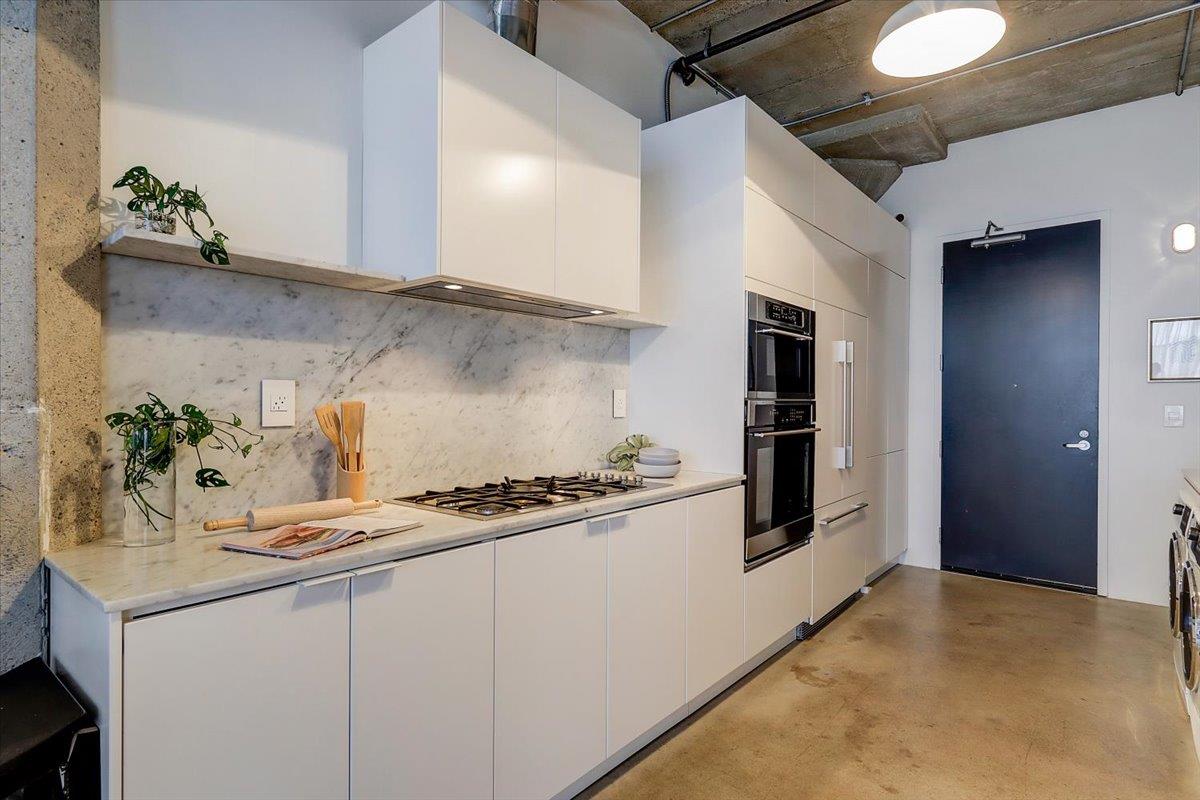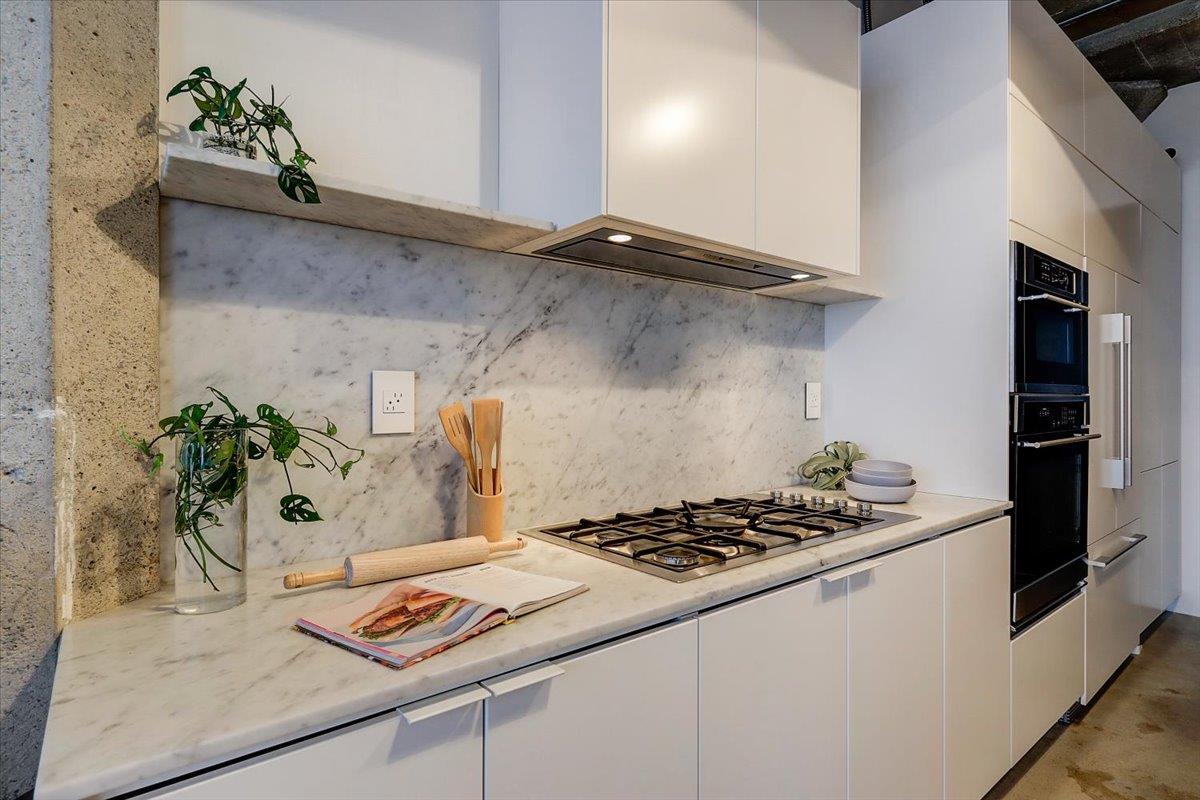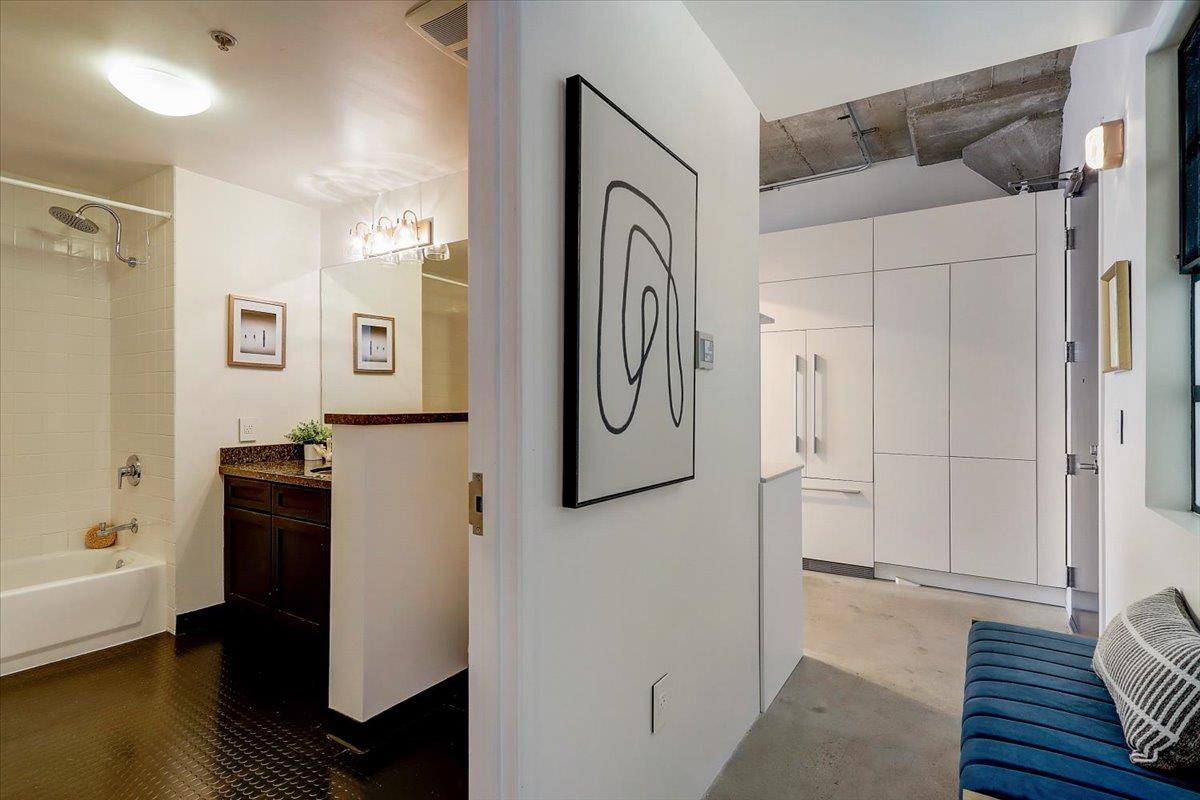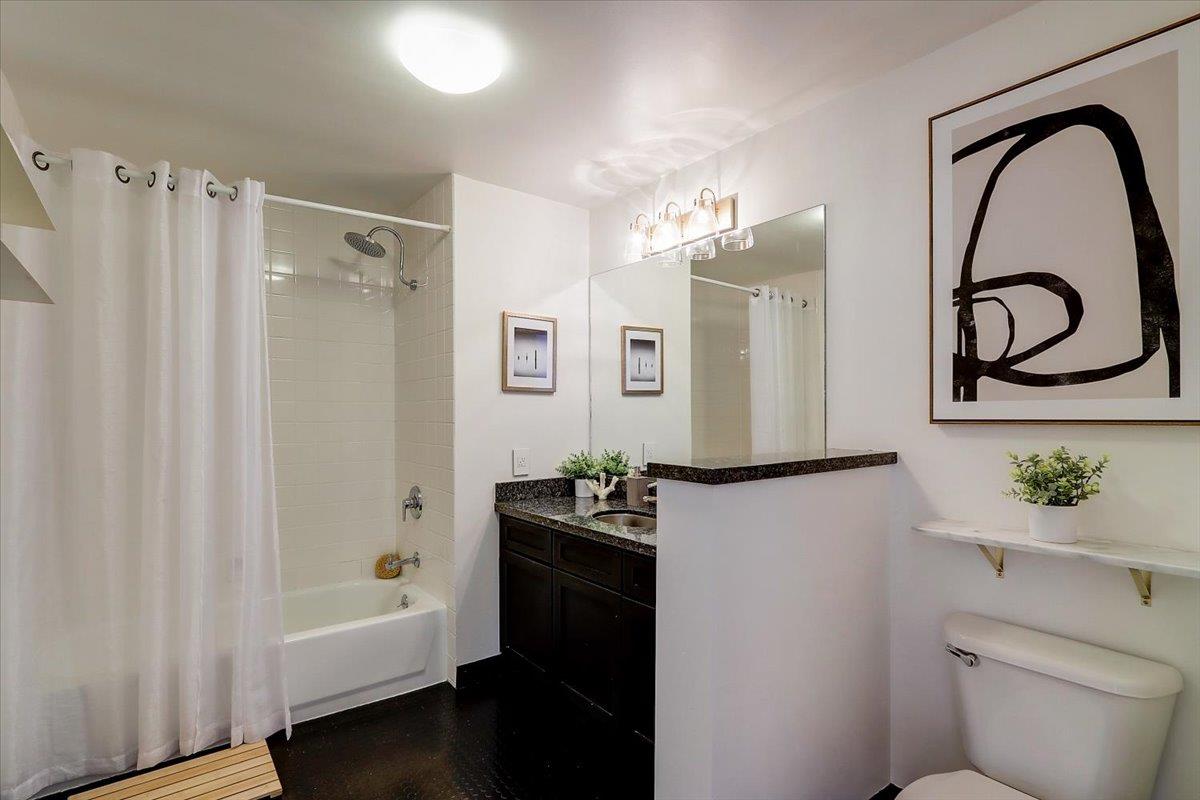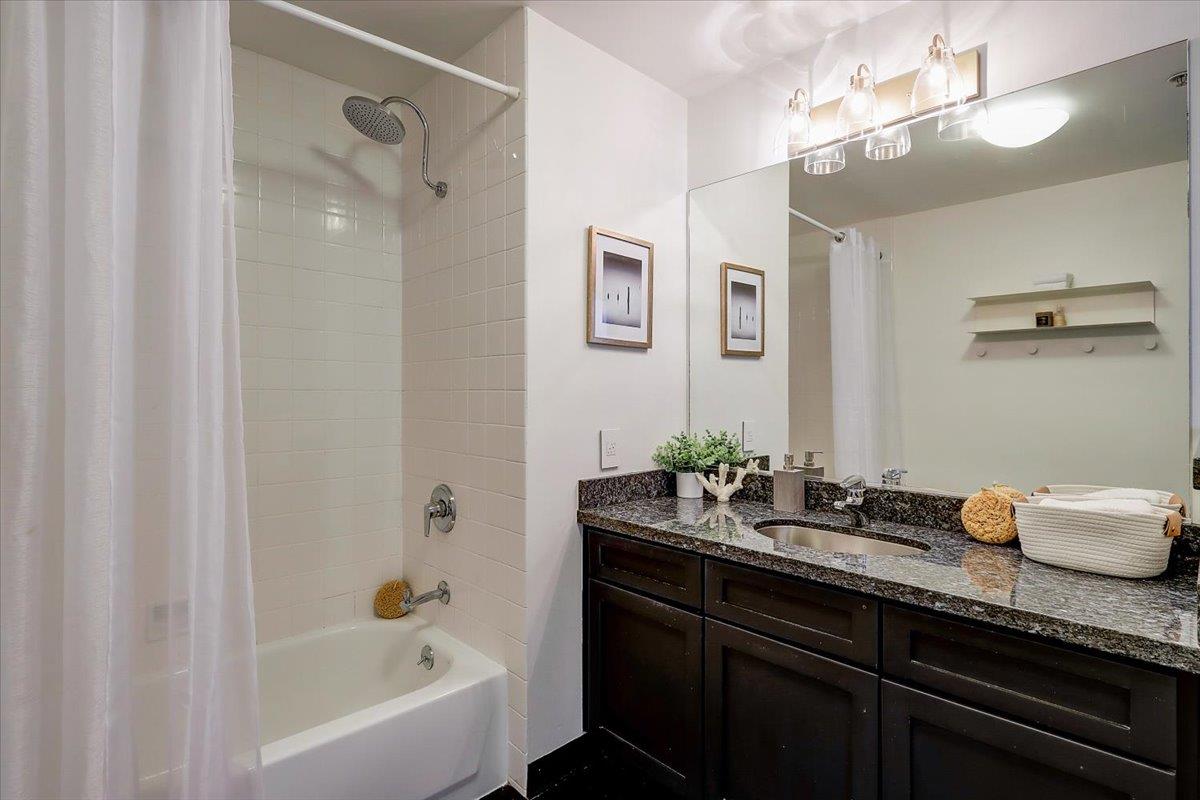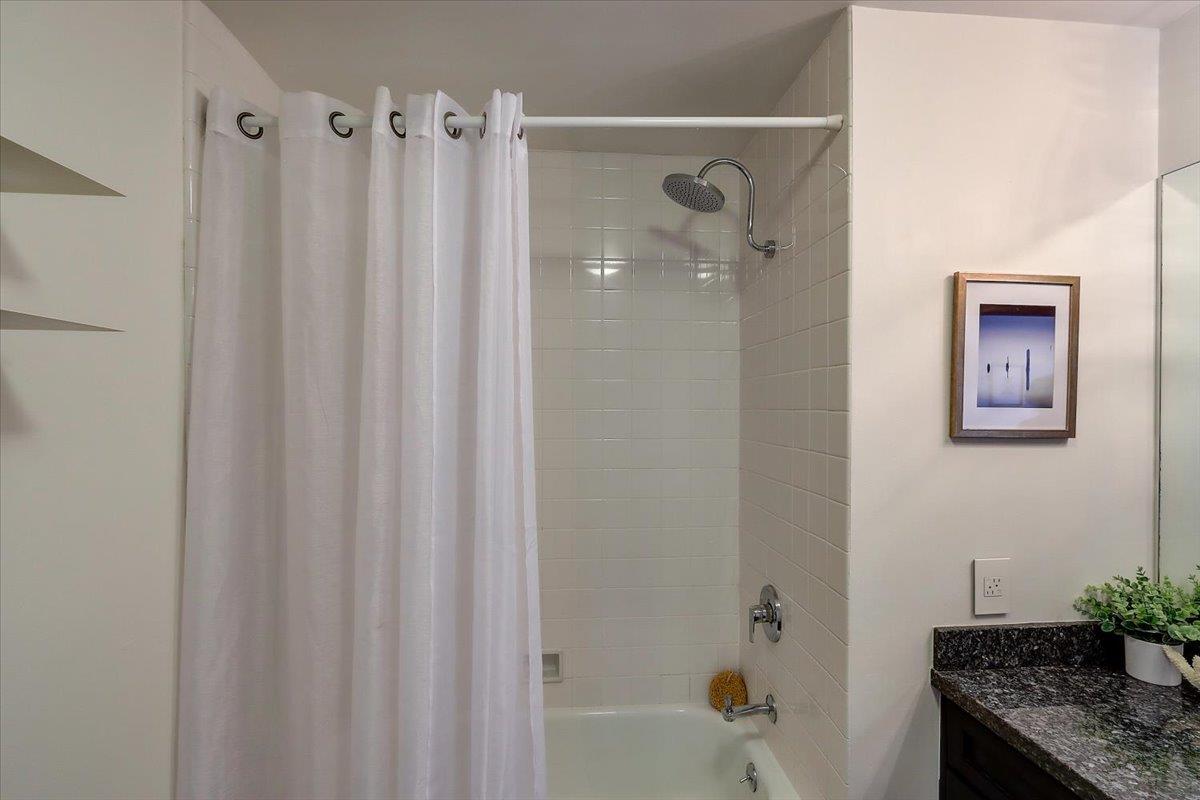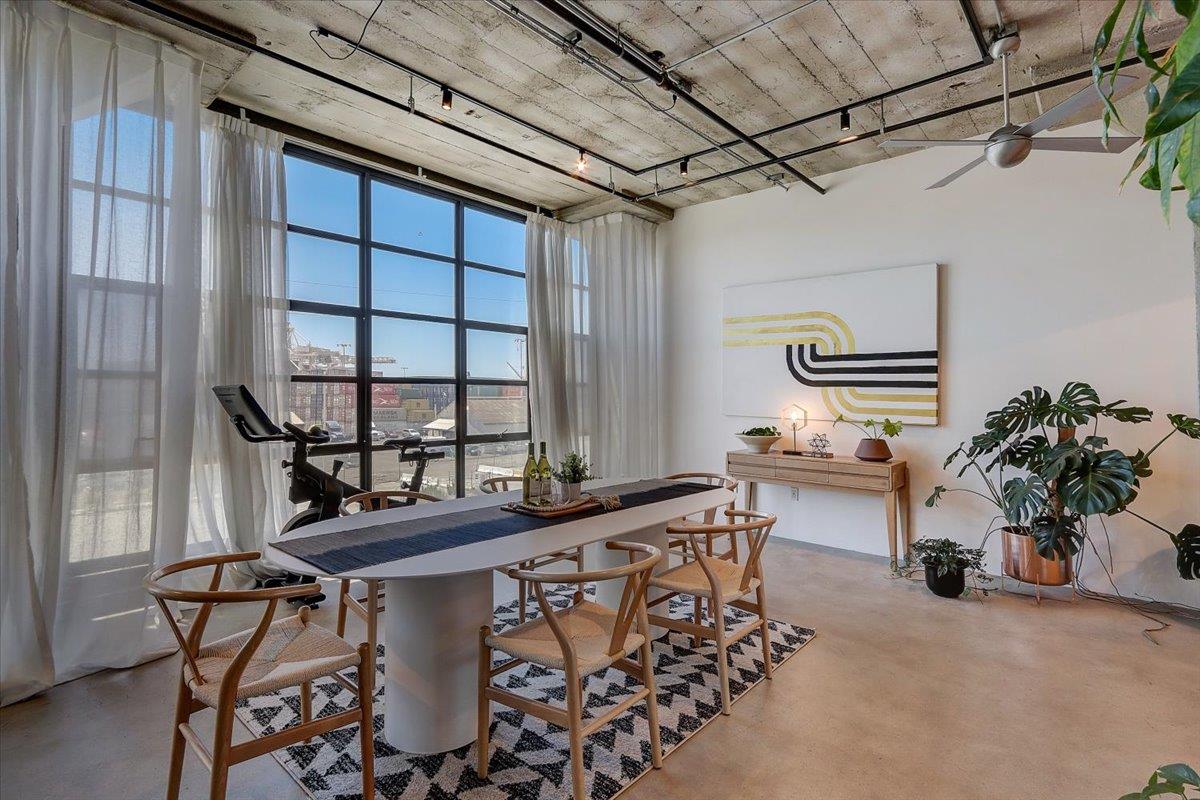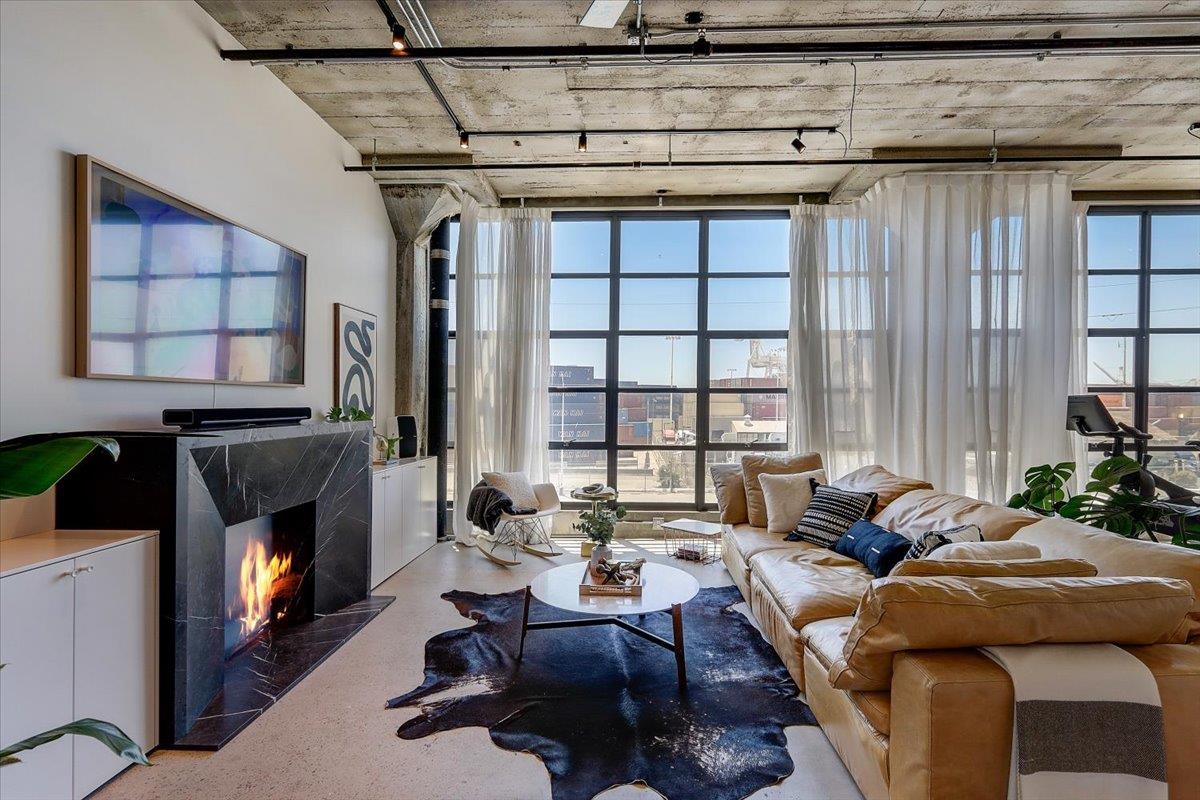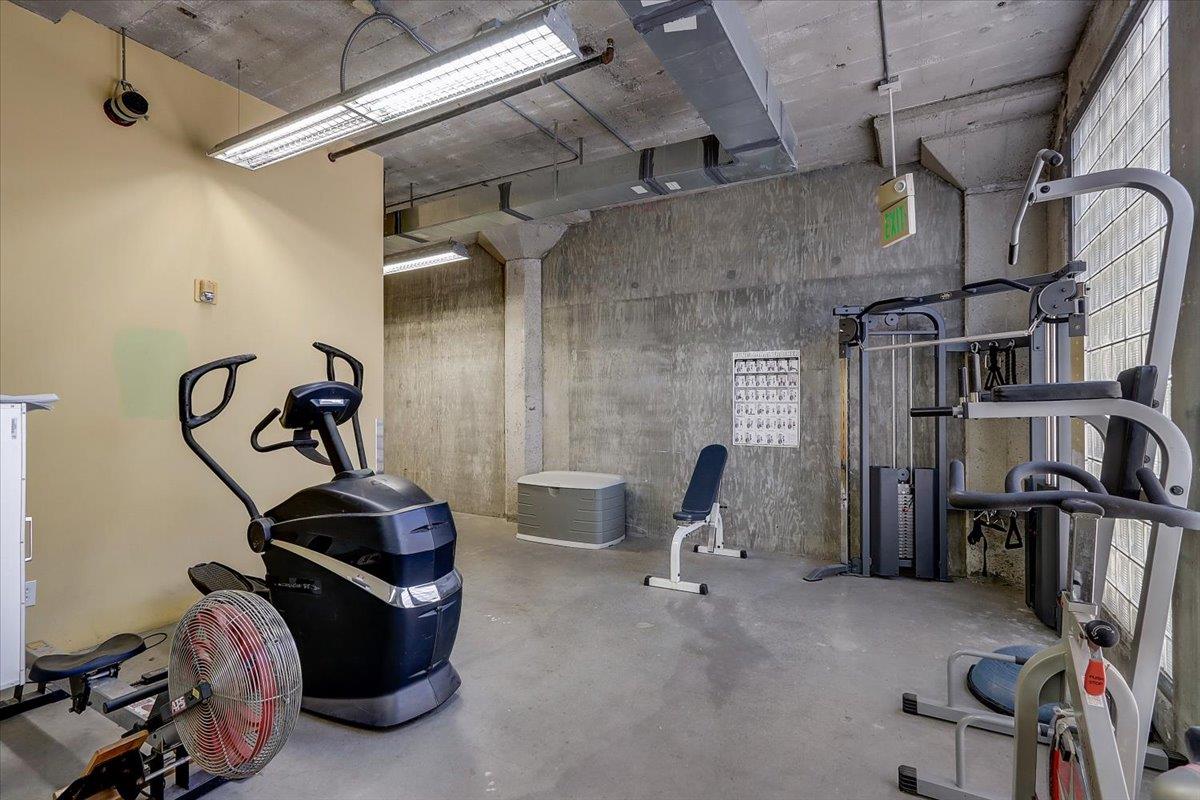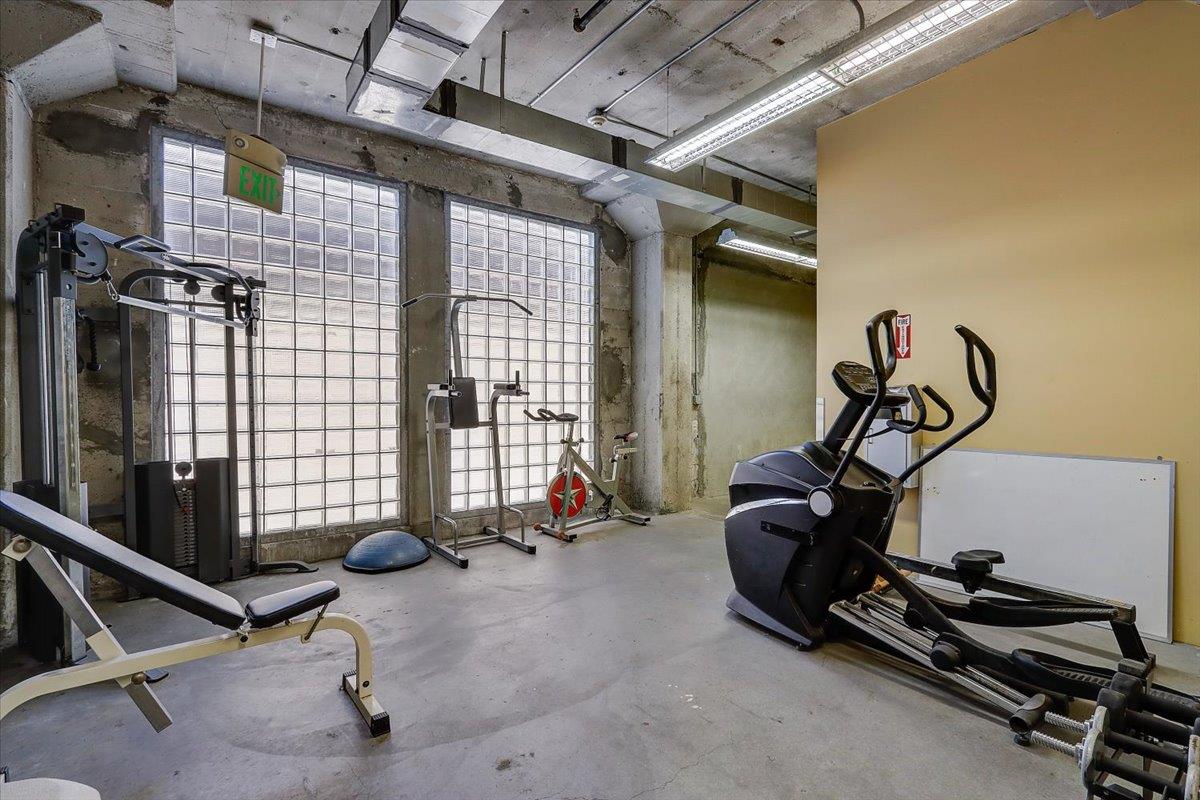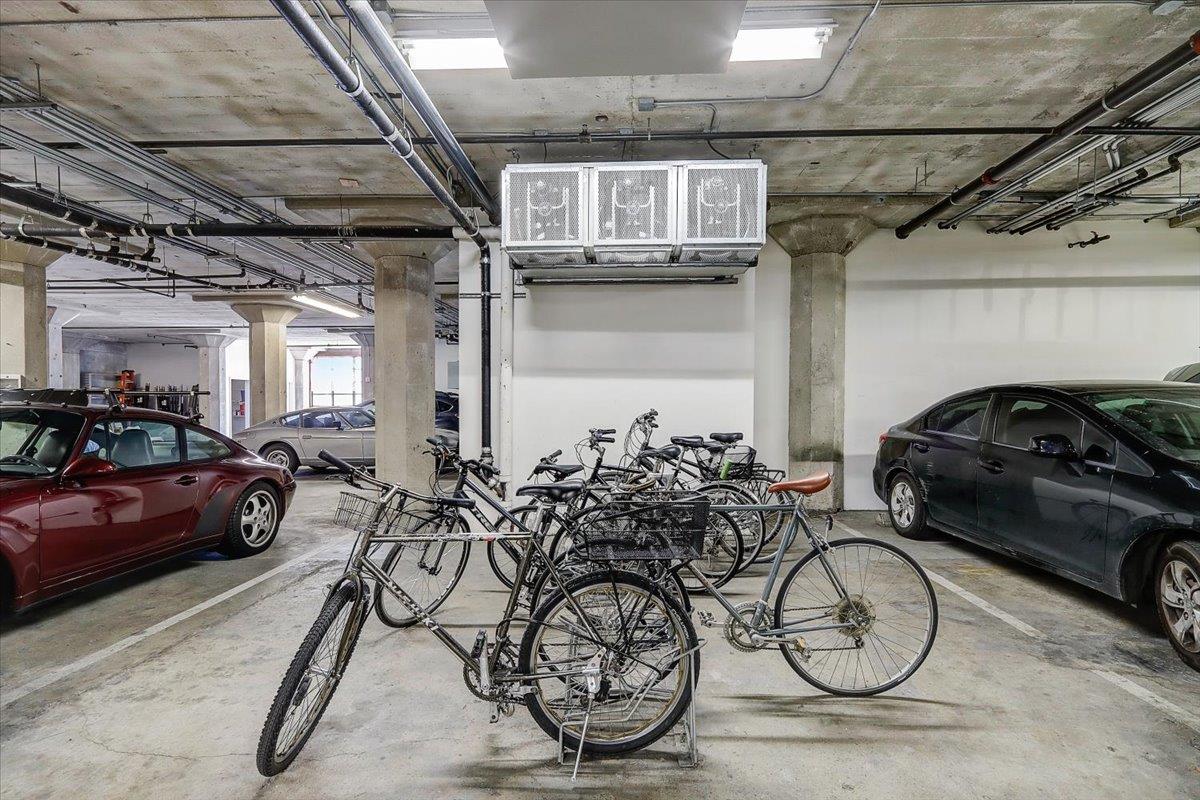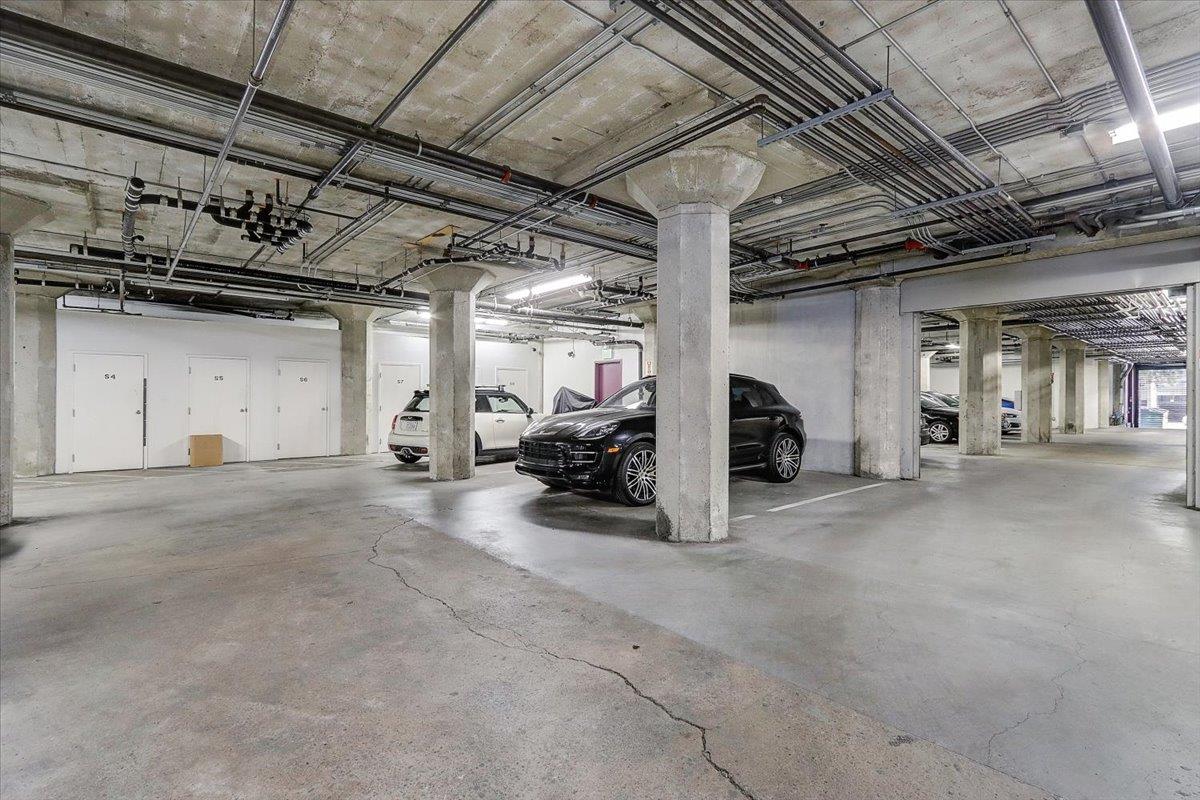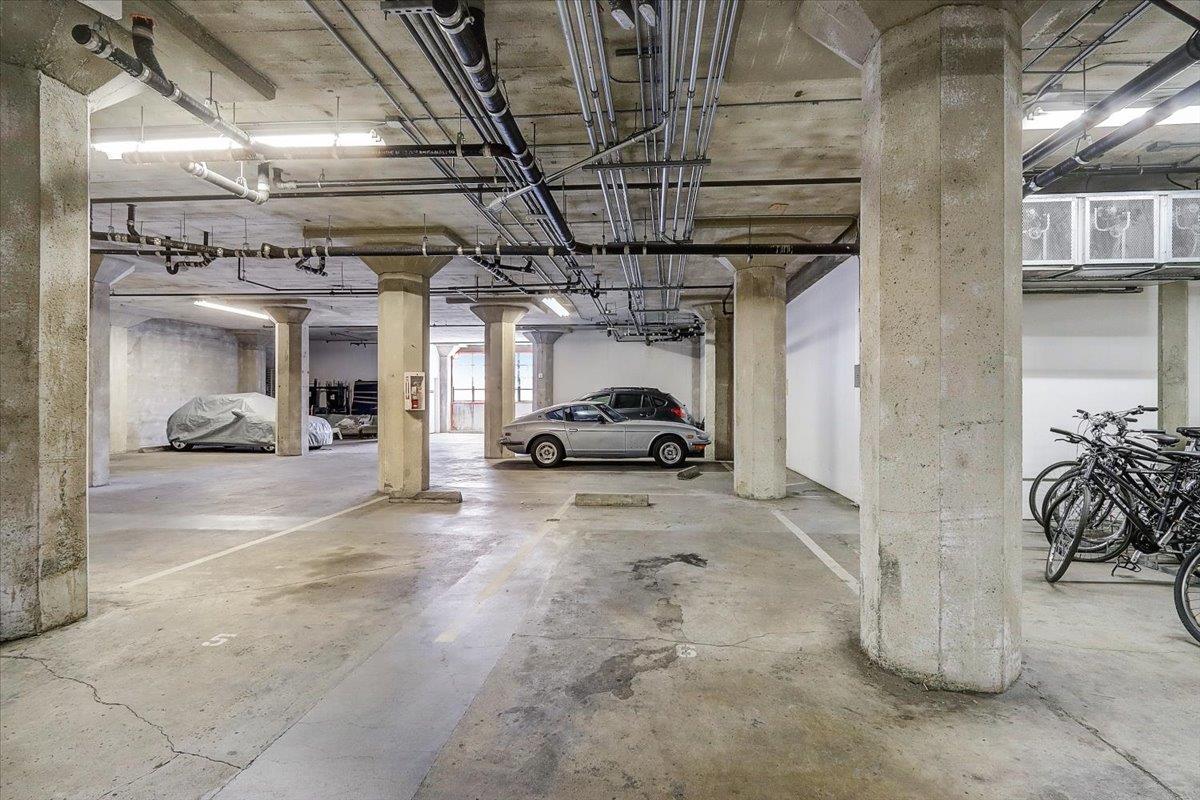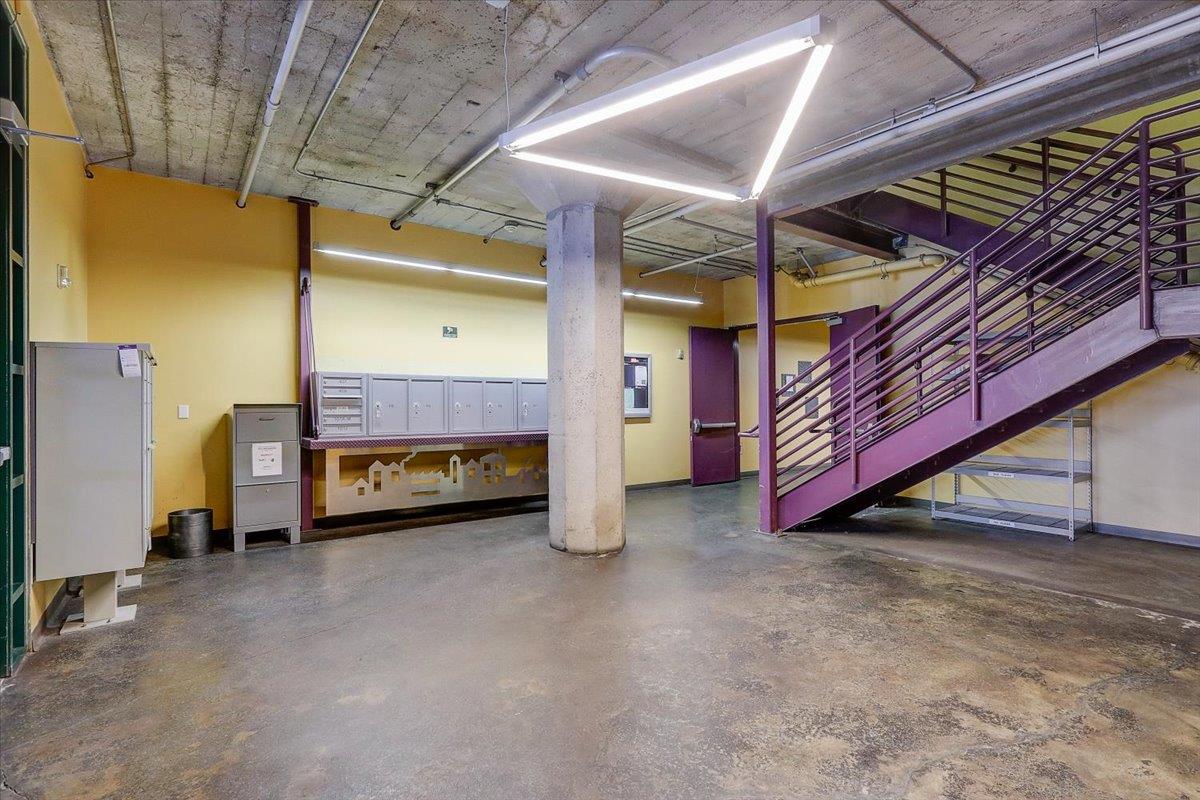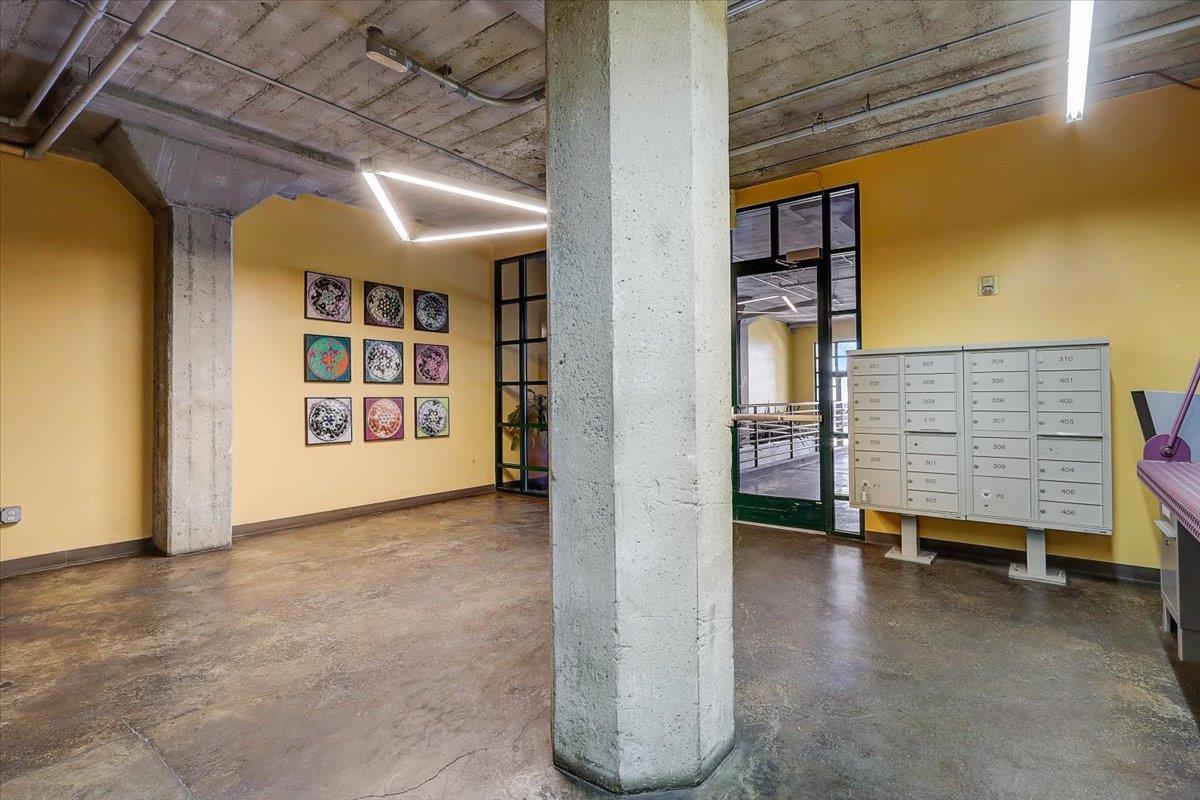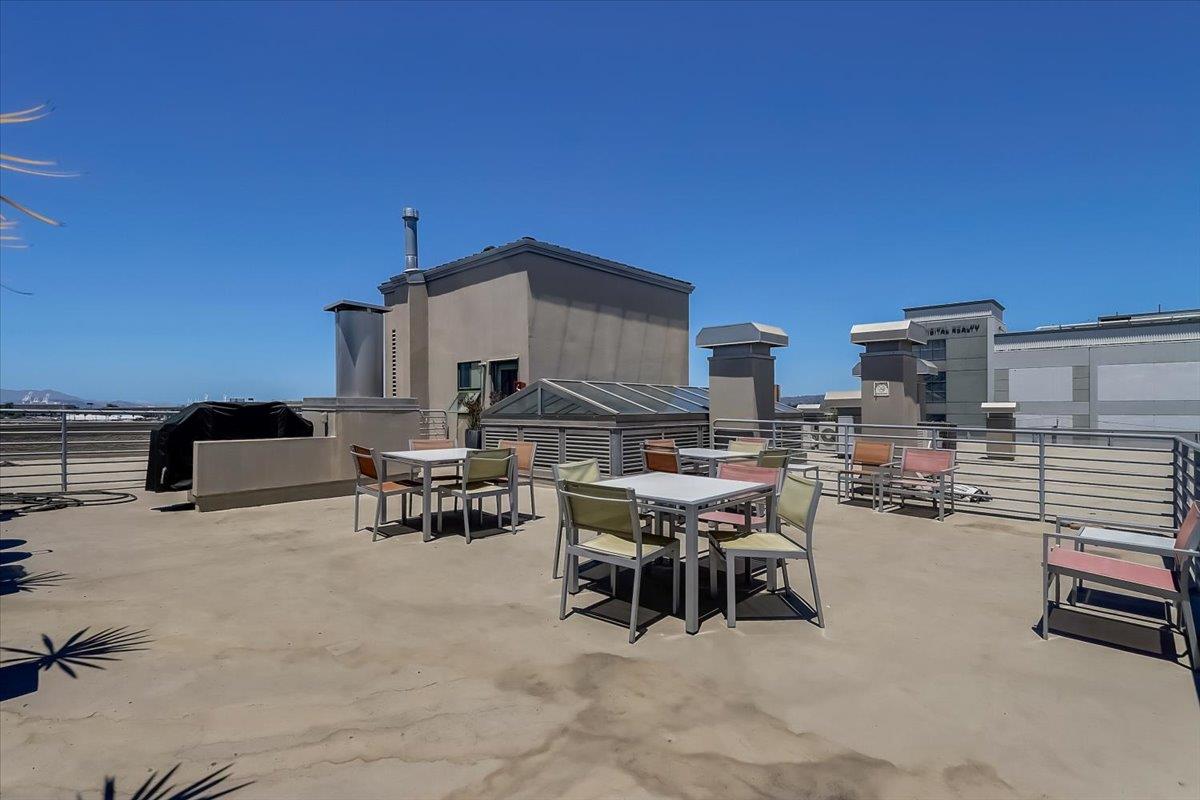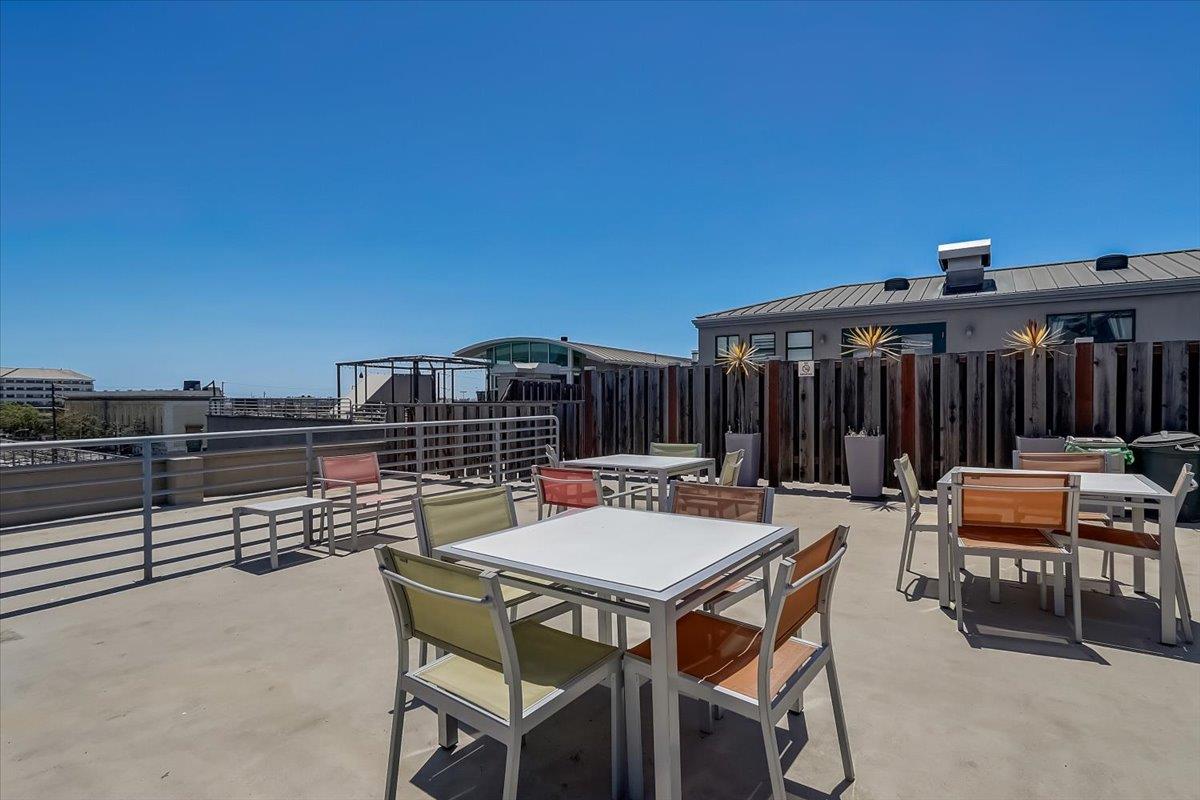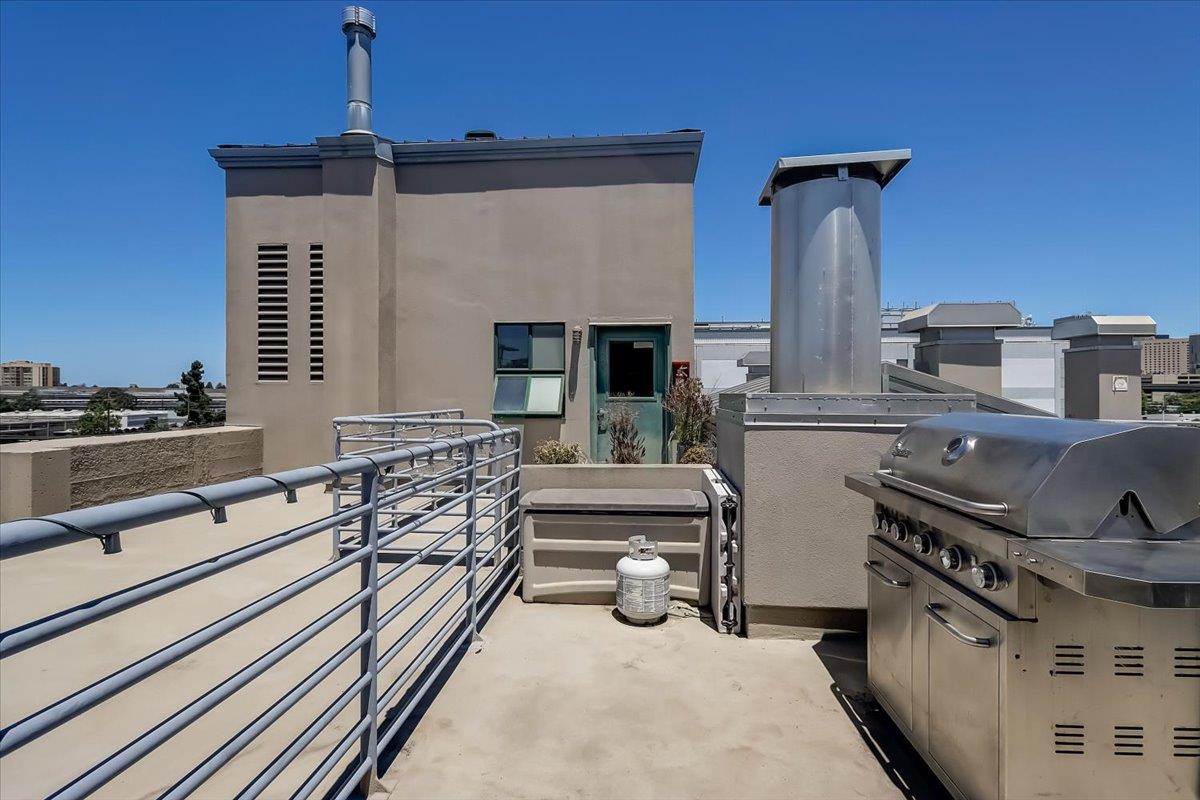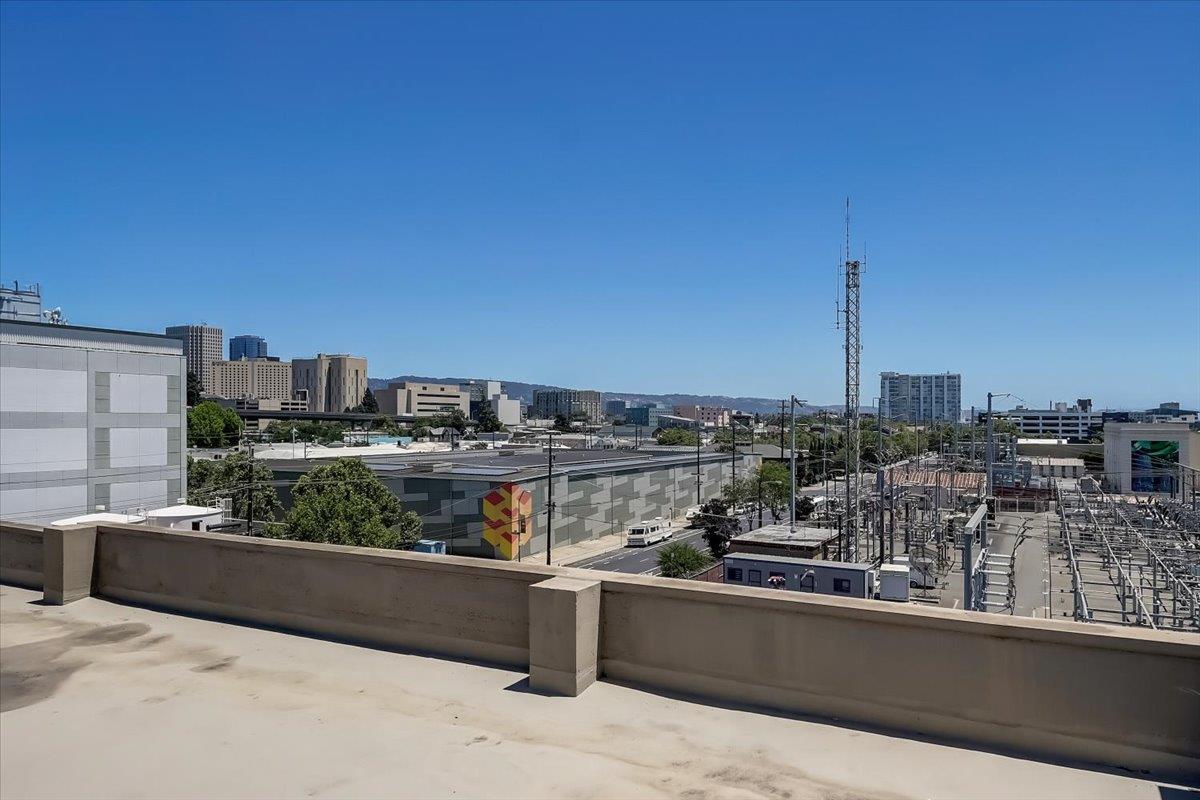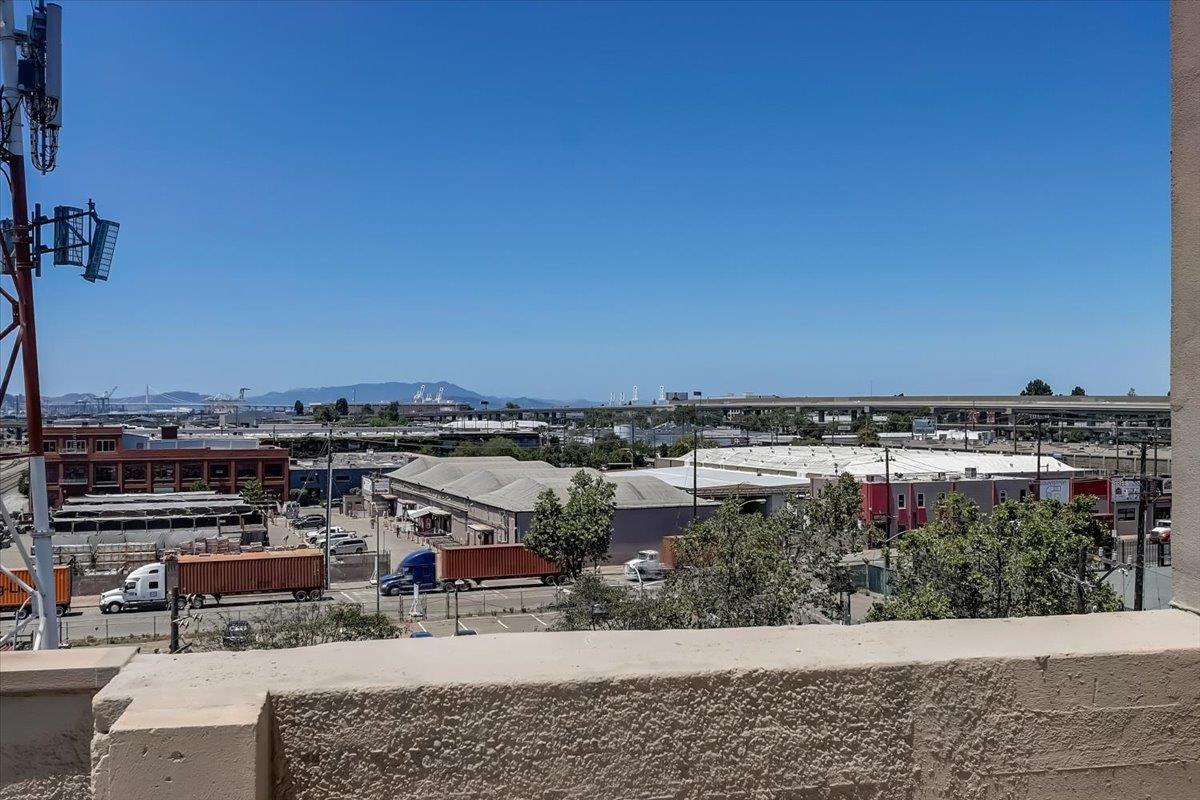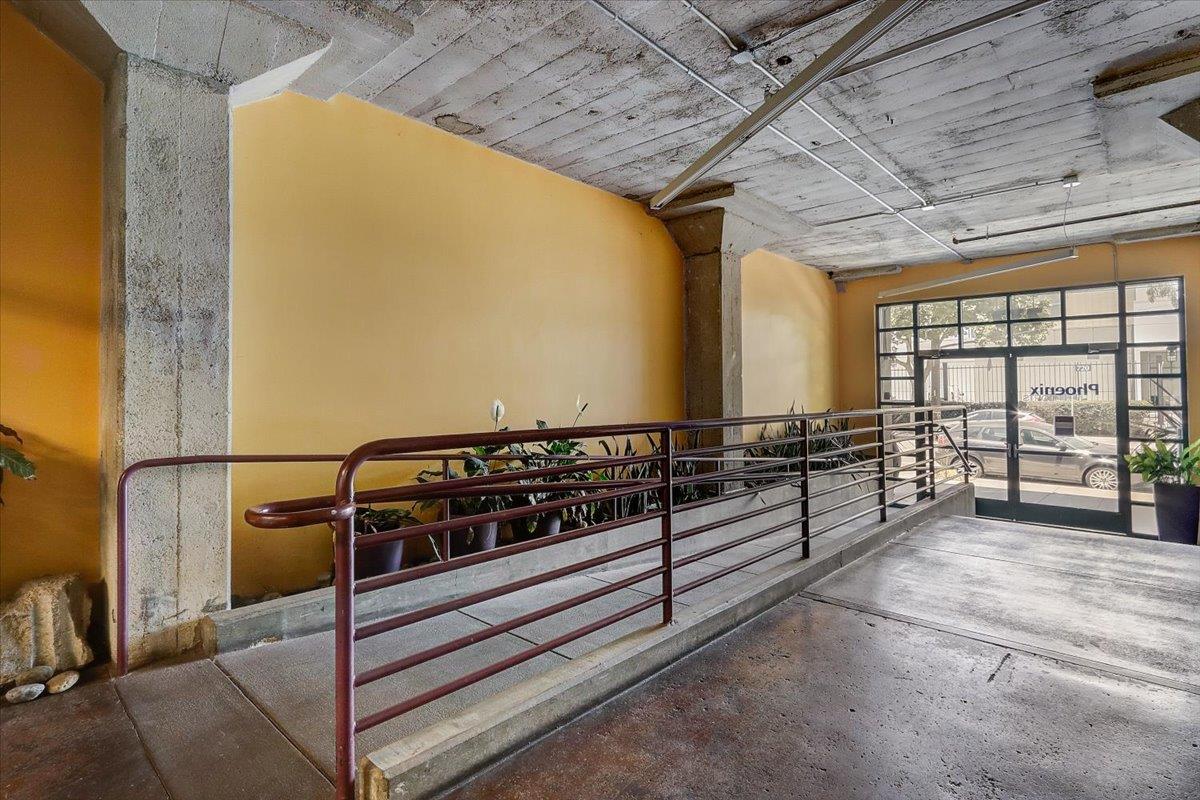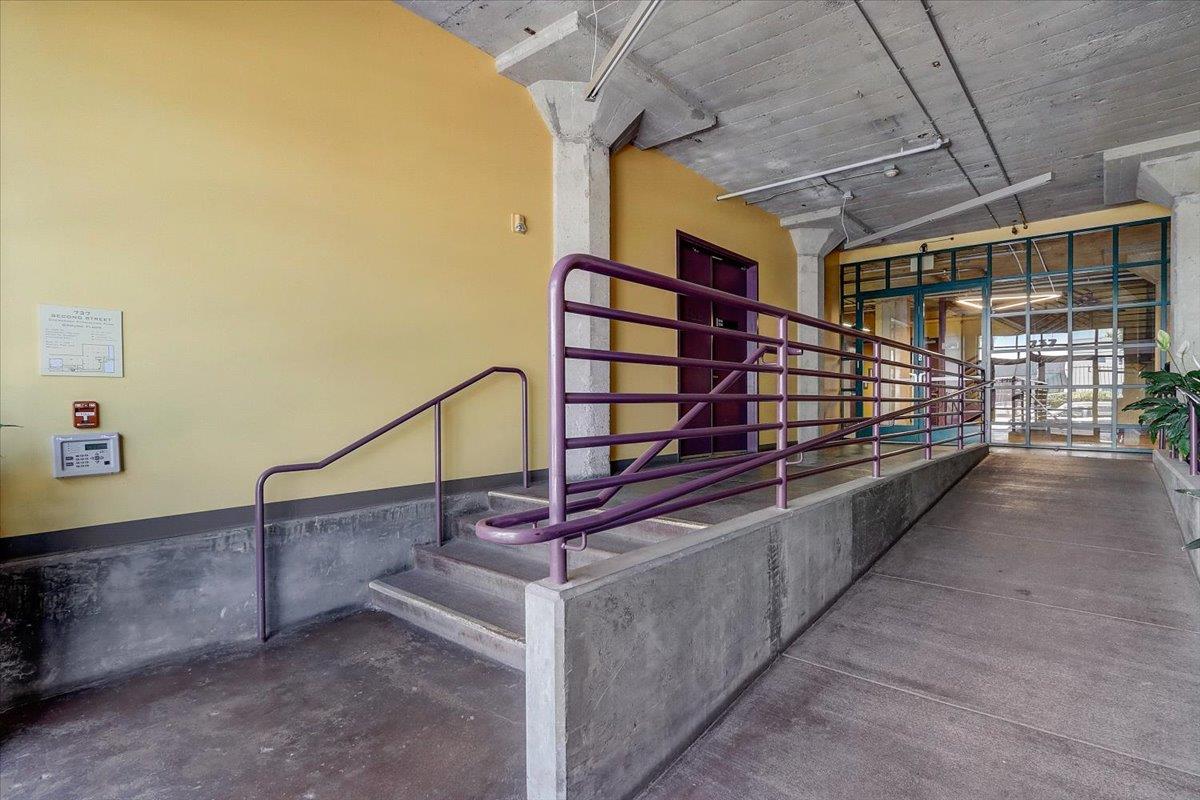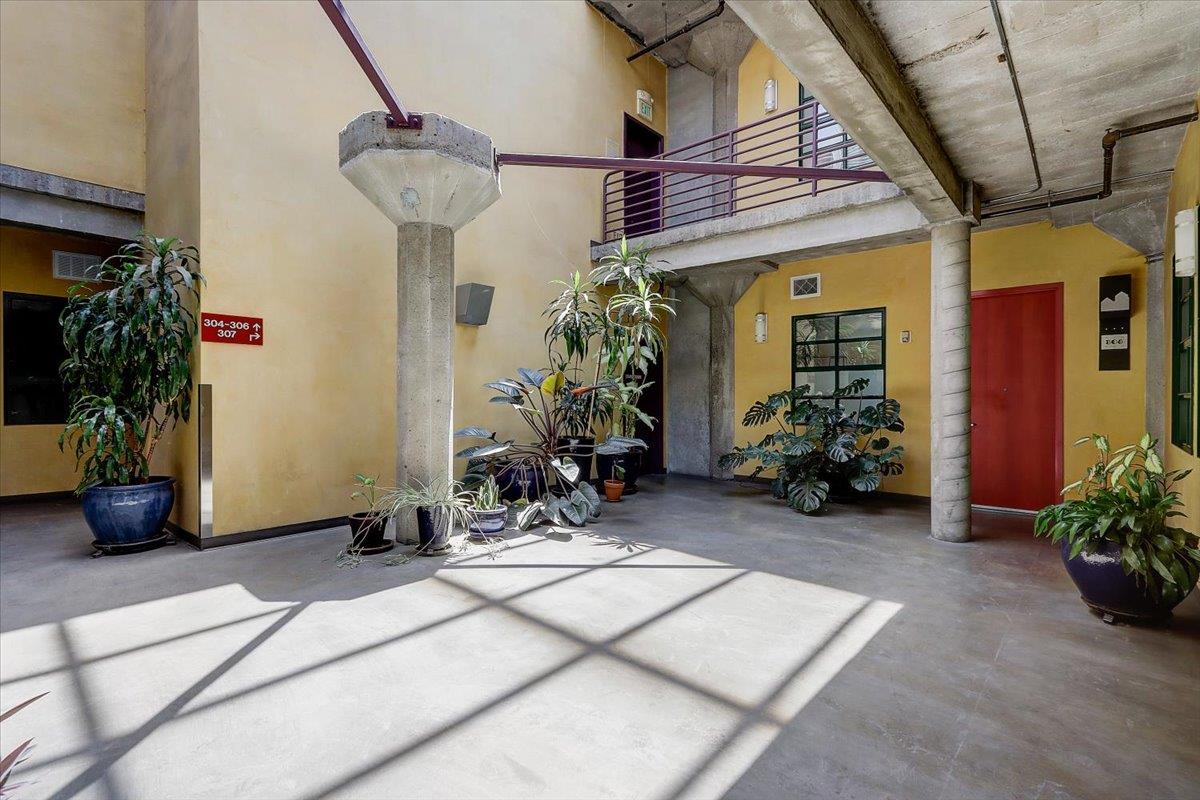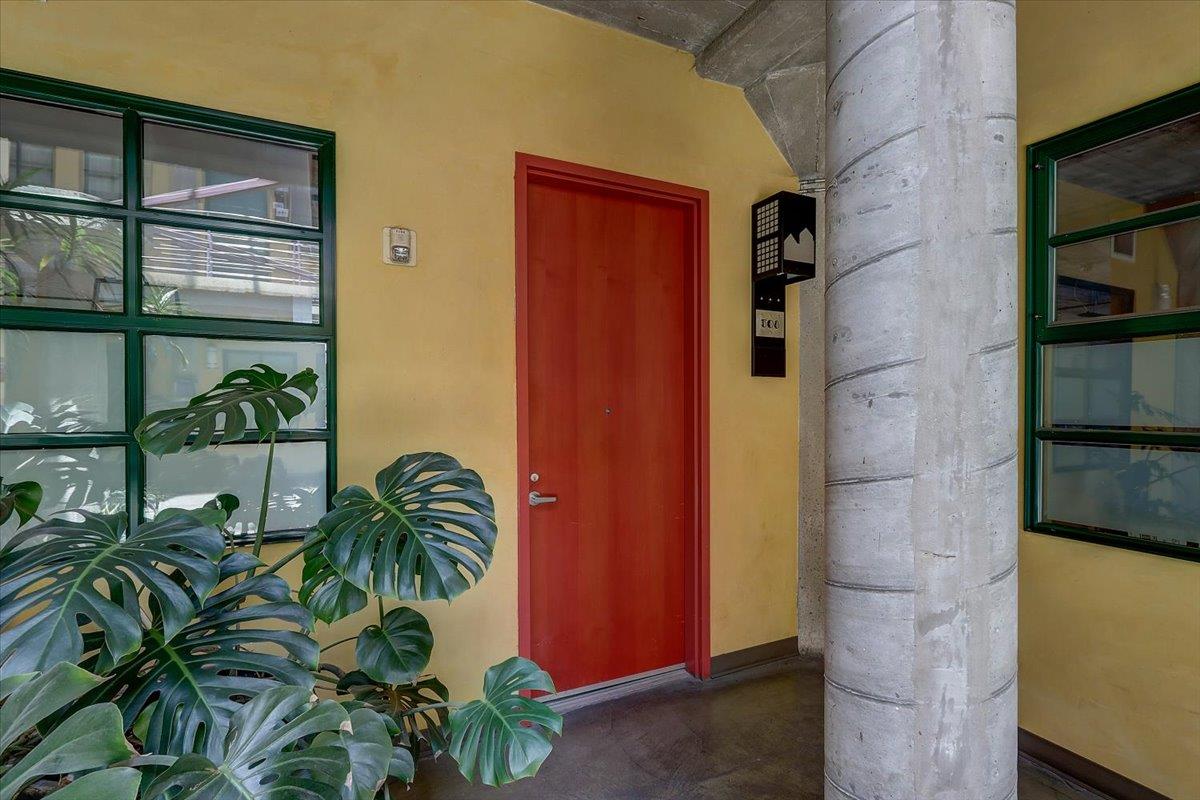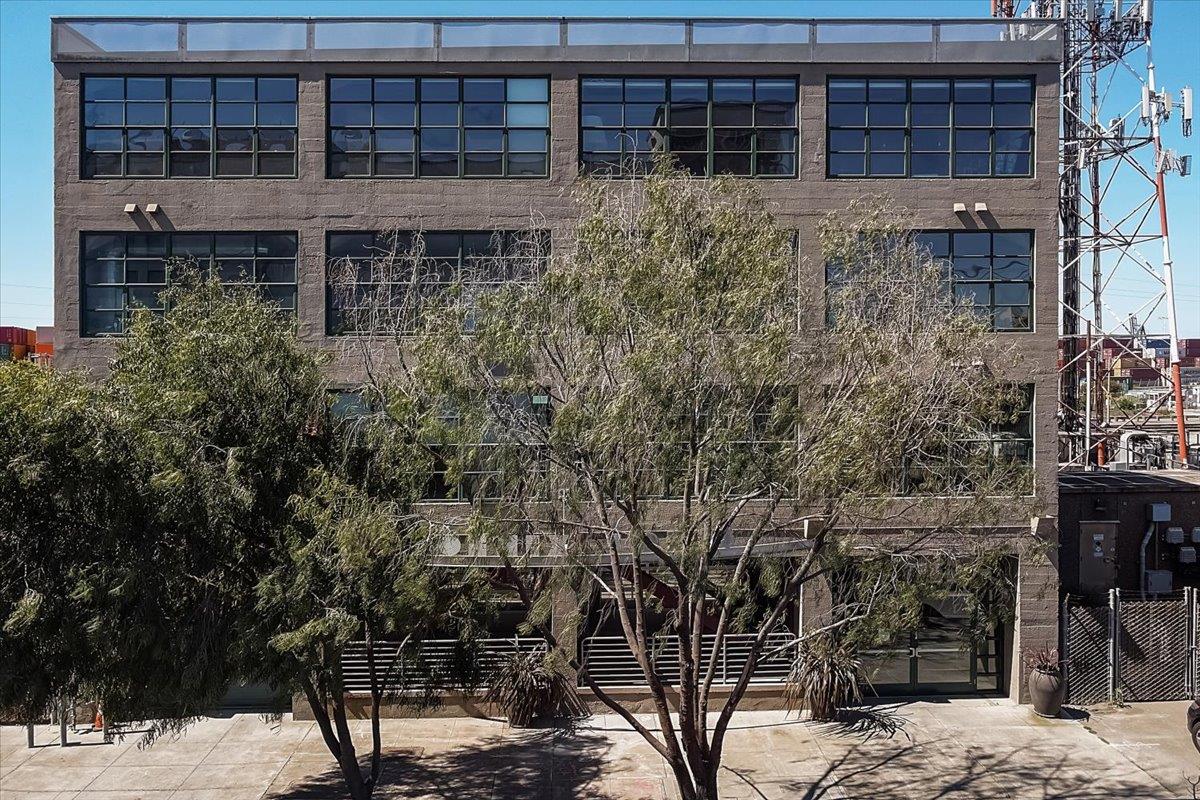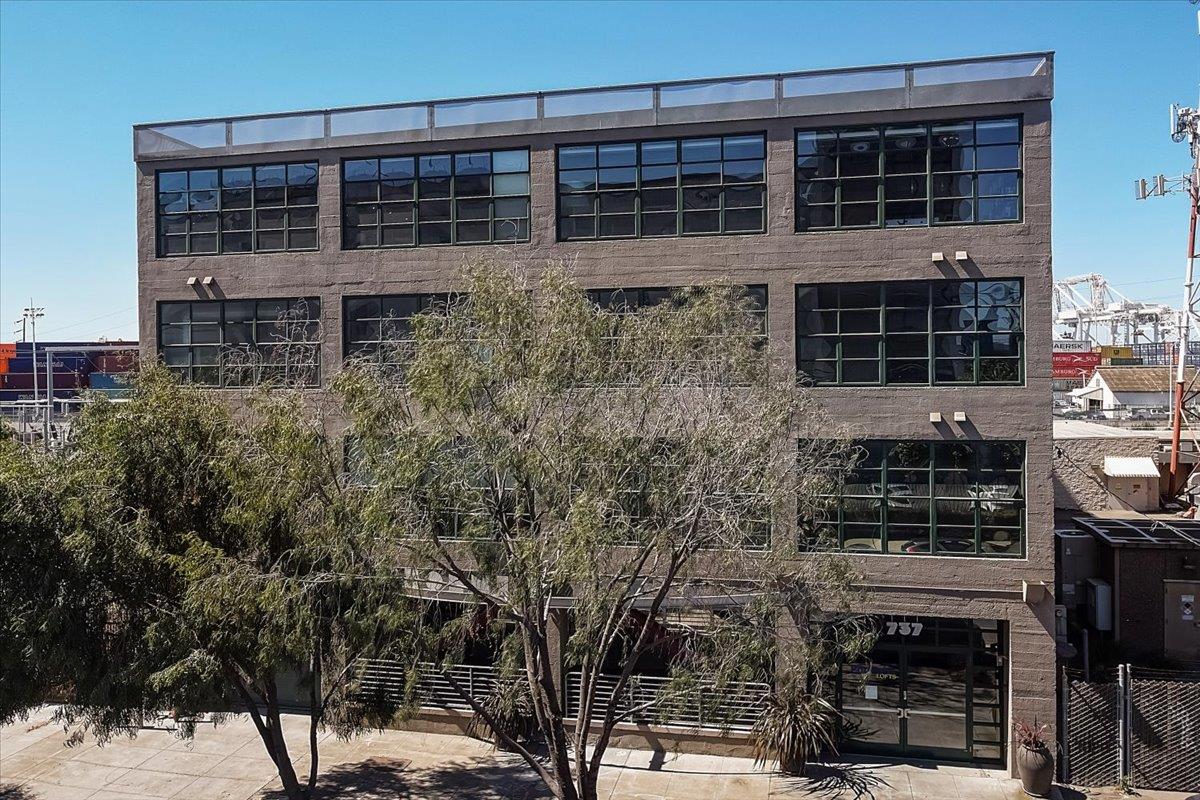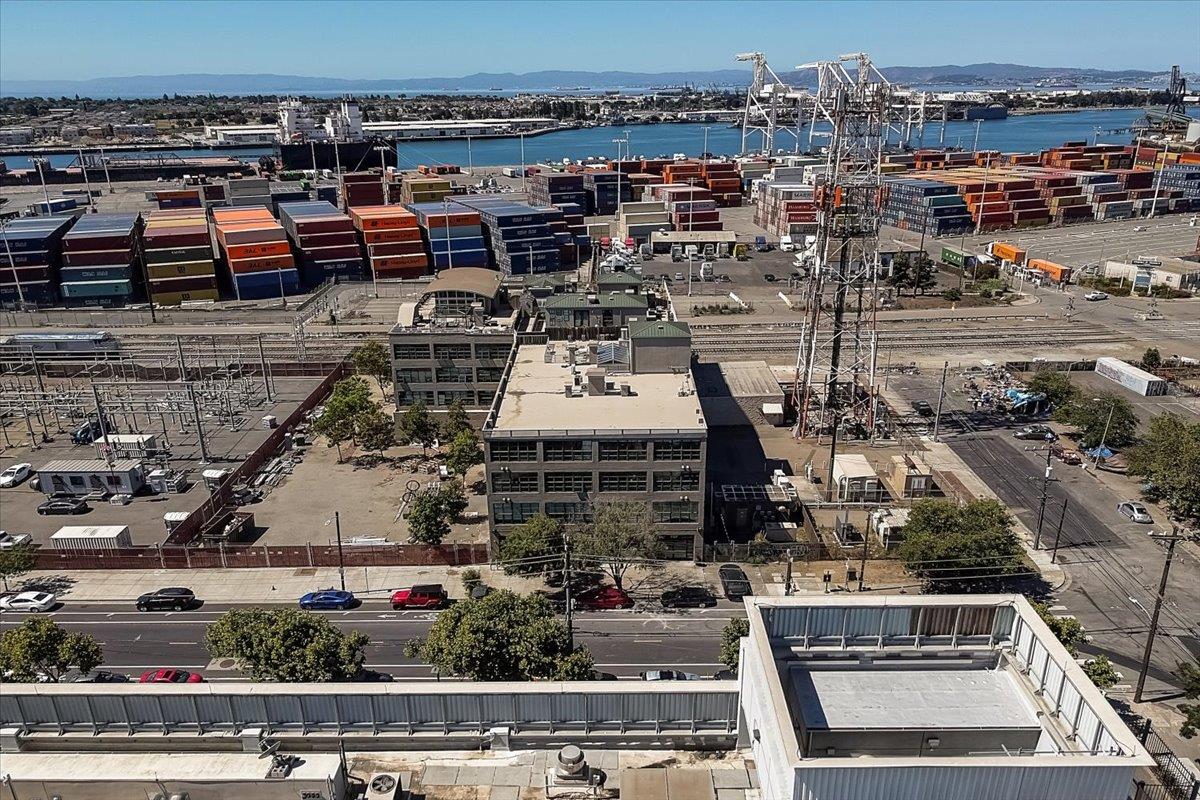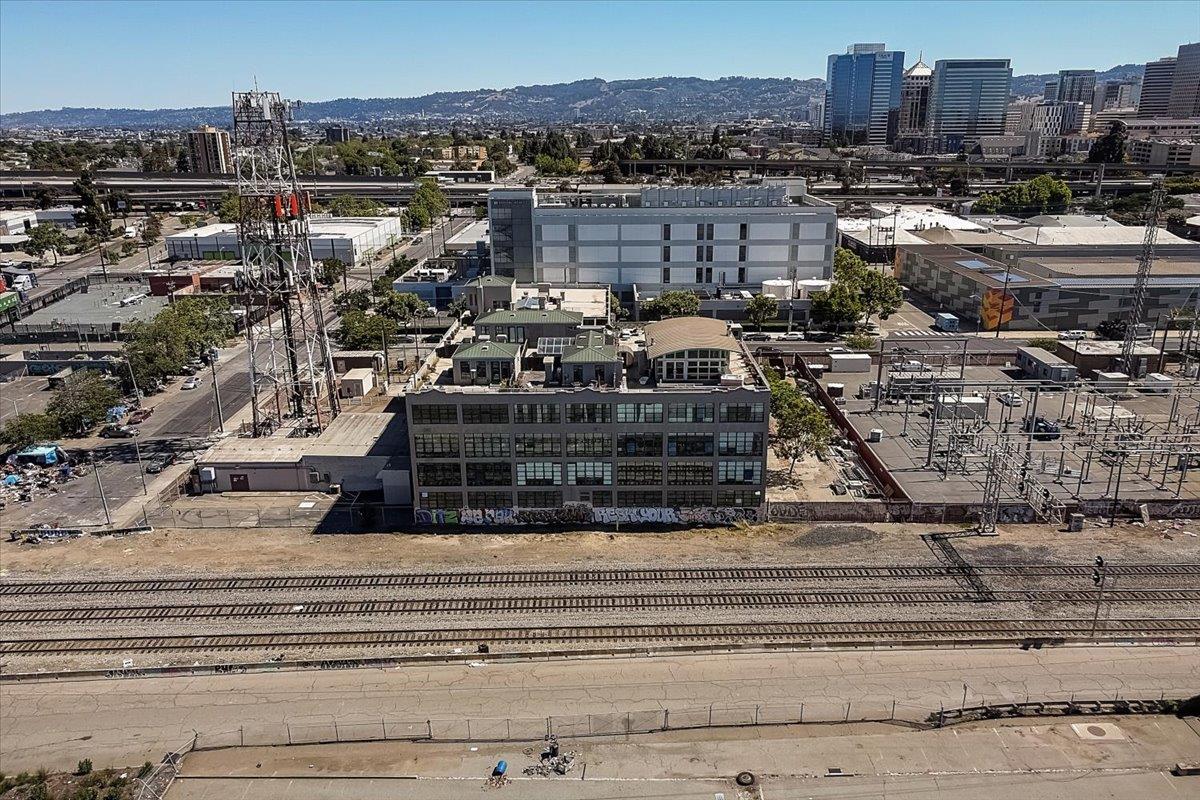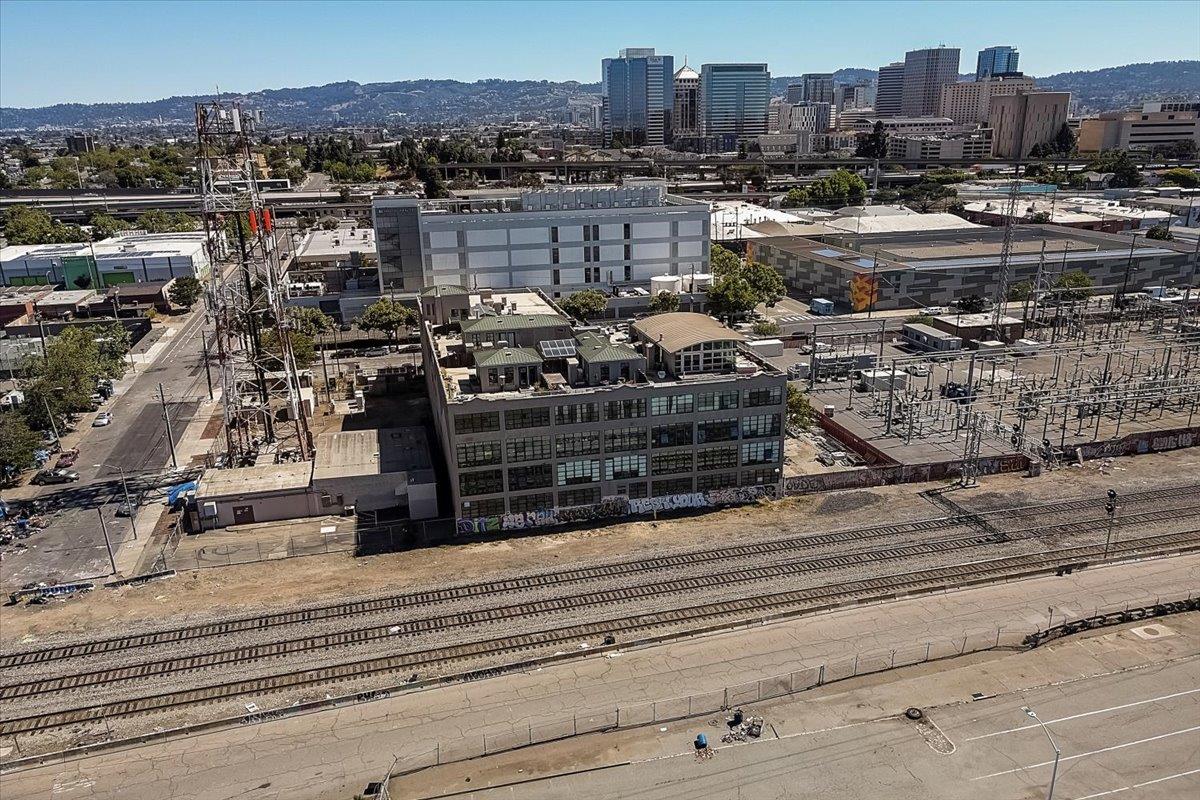 Listed by Rose Karta of FlyHomes, Inc
DRE# 02023493
Details:
Lot Sq Feet:
0
Fireplaces:
0
HOA?
Yes
Bank Owned?
No
Status:
Active
Remarks:
Welcome to the Phoenix Lofts, the former home of Phoenix Ironworks on the Western edge of Oakland's hip waterfront neighborhood, the Jack London district! This mixed-use community of live/work lofts was developed in 2001 by Thomas Dolan. Enjoy this modern 1 bed/1 bath industrial-style loft open floorplan, with floor-to-ceiling windows giving tons of natural light. Custom-designed contemporary kitchen with all new and top-of-the-line appliances, built-in fridge and vent, Carrera marble countertop, wall-to-wall floating shelf, in-unit washer/dryer, and huge wardrobe closets. The community offers a fitness center, a Rooftop w/a propane BBQ grill, and marvelous panoramic views. The Jack London Square location is superb, with quick access to the SF/Alameda Ferry, BART, Free Broadway Shuttle, and 580/880/80 FWY. Sunday Markets and festivals year-round, JLS is THE place to be!
There are currently no open houses for this property. Please contact
Rose Karta
to schedule an appointment.