<![CDATA[ var dwellicious_data = { "address": "585 9Th St #631", "city": "OAKLAND", "state": "CA", "zip": "94607", "zip4": "", "area": "", "subdivision": "", "county": "", "price": "539000", "beds": "1", "baths": "1", "sqft": "798", "lotsize": "23942", "yearbuilt": "2008-01-01", "proptype": "Residential", "mlsnum": "40997669", "active": true, "remarks": "Modern and stylish penthouse condo in Old Oakland's Market Square 1Bed / 1Bath. 1 parking space included with EV charger. W/in-unit laundry. Market Square offers stylish luxury, comfort, and convenience. Walk Score= 99! Just steps away from vibrant gourmet dining and shopping, Swan's Market, Friday Farmer's Market, with close access to major freeways (580/880/980/24), and a short walk to 12th Street BART. Amenities include gym, sauna, steam room, business center with conference room and roof deck with BBQ.", "photos": [ { "displayorder": 0, "url": "//cdnparap30.paragonrels.com/ParagonImages/Property/P3/MAXEBRDI/40997669/0/0/0/7025a84f70241dec05e1c7c1f8c6db86/121/b145e55c9acd0cad7231e3cd13da8ca7/40997669.JPG", "caption": "" }, "displayorder": 1, "url": "//cdnparap30.paragonrels.com/ParagonImages/Property/P3/MAXEBRDI/40997669/1/0/0/c64b902a51ab10a3ff8478473ee5cd5a/121/b145e55c9acd0cad7231e3cd13da8ca7/40997669-1.JPG", "caption": "" }, "displayorder": 2, "url": "//cdnparap30.paragonrels.com/ParagonImages/Property/P3/MAXEBRDI/40997669/2/0/0/270a54c2a5135ecabf70f968ffe2abdb/121/b145e55c9acd0cad7231e3cd13da8ca7/40997669-2.JPG", "caption": "" }, "displayorder": 3, "url": "//cdnparap30.paragonrels.com/ParagonImages/Property/P3/MAXEBRDI/40997669/3/0/0/9d21f8d5e5aae398c9a2c0d1a5230f00/121/b145e55c9acd0cad7231e3cd13da8ca7/40997669-3.JPG", "caption": "" }, "displayorder": 4, "url": "//cdnparap30.paragonrels.com/ParagonImages/Property/P3/MAXEBRDI/40997669/4/0/0/3e372ef01eb0596a10b1996e18e8725e/121/b145e55c9acd0cad7231e3cd13da8ca7/40997669-4.JPG", "caption": "" }, "displayorder": 5, "url": "//cdnparap30.paragonrels.com/ParagonImages/Property/P3/MAXEBRDI/40997669/5/0/0/c327f30d9ce64ac8065ec845b7e7d441/121/b145e55c9acd0cad7231e3cd13da8ca7/40997669-5.JPG", "caption": "" }, "displayorder": 6, "url": "//cdnparap30.paragonrels.com/ParagonImages/Property/P3/MAXEBRDI/40997669/6/0/0/05bb6021dbb90b01183d077401ab0d4a/121/b145e55c9acd0cad7231e3cd13da8ca7/40997669-6.JPG", "caption": "" }, "displayorder": 7, "url": "//cdnparap30.paragonrels.com/ParagonImages/Property/P3/MAXEBRDI/40997669/7/0/0/b99a51f82d8e8ce8c25fa2979e41726f/121/b145e55c9acd0cad7231e3cd13da8ca7/40997669-7.JPG", "caption": "" }, "displayorder": 8, "url": "//cdnparap30.paragonrels.com/ParagonImages/Property/P3/MAXEBRDI/40997669/8/0/0/a42d3447cd786ffb551fe7dc8900bd72/121/b145e55c9acd0cad7231e3cd13da8ca7/40997669-8.JPG", "caption": "" }, "displayorder": 9, "url": "//cdnparap30.paragonrels.com/ParagonImages/Property/P3/MAXEBRDI/40997669/9/0/0/357bc2b1e8508601d3829b1eba9350bf/121/b145e55c9acd0cad7231e3cd13da8ca7/40997669-9.JPG", "caption": "" }, "displayorder": 10, "url": "//cdnparap30.paragonrels.com/ParagonImages/Property/P3/MAXEBRDI/40997669/10/0/0/6ec334e0770dbdab0845bf6c679122a4/121/b145e55c9acd0cad7231e3cd13da8ca7/40997669-10.JPG", "caption": "" }, "displayorder": 11, "url": "//cdnparap30.paragonrels.com/ParagonImages/Property/P3/MAXEBRDI/40997669/11/0/0/0f5c91690d10c39aa8b239fa964e4cad/121/b145e55c9acd0cad7231e3cd13da8ca7/40997669-11.JPG", "caption": "" }, "displayorder": 12, "url": "//cdnparap30.paragonrels.com/ParagonImages/Property/P3/MAXEBRDI/40997669/12/0/0/e61e9e94b464f997867d2430f8c16d7a/121/b145e55c9acd0cad7231e3cd13da8ca7/40997669-12.JPG", "caption": "" }, "displayorder": 13, "url": "//cdnparap30.paragonrels.com/ParagonImages/Property/P3/MAXEBRDI/40997669/13/0/0/0aae782131f7a2014933e48bce68ad75/121/b145e55c9acd0cad7231e3cd13da8ca7/40997669-13.JPG", "caption": "" }, "displayorder": 14, "url": "//cdnparap30.paragonrels.com/ParagonImages/Property/P3/MAXEBRDI/40997669/14/0/0/91406bd70417e355a5f52cfc7f04b1de/121/b145e55c9acd0cad7231e3cd13da8ca7/40997669-14.JPG", "caption": "" }, "displayorder": 15, "url": "//cdnparap30.paragonrels.com/ParagonImages/Property/P3/MAXEBRDI/40997669/15/0/0/a4ae7cbfb76af63f815ba227e942d2ef/121/b145e55c9acd0cad7231e3cd13da8ca7/40997669-15.JPG", "caption": "" }, "displayorder": 16, "url": "//cdnparap30.paragonrels.com/ParagonImages/Property/P3/MAXEBRDI/40997669/16/0/0/10efd93bb1a70739dd1c81b3376071c9/121/b145e55c9acd0cad7231e3cd13da8ca7/40997669-16.JPG", "caption": "" }, "displayorder": 17, "url": "//cdnparap30.paragonrels.com/ParagonImages/Property/P3/MAXEBRDI/40997669/17/0/0/0f5e127e39a94c43ad3647200e819e4c/121/b145e55c9acd0cad7231e3cd13da8ca7/40997669-17.JPG", "caption": "" }, "displayorder": 18, "url": "//cdnparap30.paragonrels.com/ParagonImages/Property/P3/MAXEBRDI/40997669/18/0/0/0f68b2bbeb8ca675bde5088e989c129c/121/b145e55c9acd0cad7231e3cd13da8ca7/40997669-18.JPG", "caption": "" }, "displayorder": 19, "url": "//cdnparap30.paragonrels.com/ParagonImages/Property/P3/MAXEBRDI/40997669/19/0/0/8f471d55417465b0f422dd8be45a13a2/121/b145e55c9acd0cad7231e3cd13da8ca7/40997669-19.JPG", "caption": "" }, "displayorder": 20, "url": "//cdnparap30.paragonrels.com/ParagonImages/Property/P3/MAXEBRDI/40997669/20/0/0/a125fd7406abf007b0dbb89dc8a168f7/121/b145e55c9acd0cad7231e3cd13da8ca7/40997669-20.JPG", "caption": "" }, "displayorder": 21, "url": "//cdnparap30.paragonrels.com/ParagonImages/Property/P3/MAXEBRDI/40997669/21/0/0/292eab842c5ecd81f11618ed31f110b8/121/b145e55c9acd0cad7231e3cd13da8ca7/40997669-21.JPG", "caption": "" } ], "agent": { "name": "Forrest Gee", "phone": "510-590-6477", "email": "fgee@yahoo.com" }, "broker": { "name": "FORREST GEE, BROKER", "phone": "", "email": "" } }; ]]>
585 9Th St #631
OAKLAND, CA 94607

Click here for map
Condo
$539,000
798 Sq Feet
1 Bedroom
1 Bathroom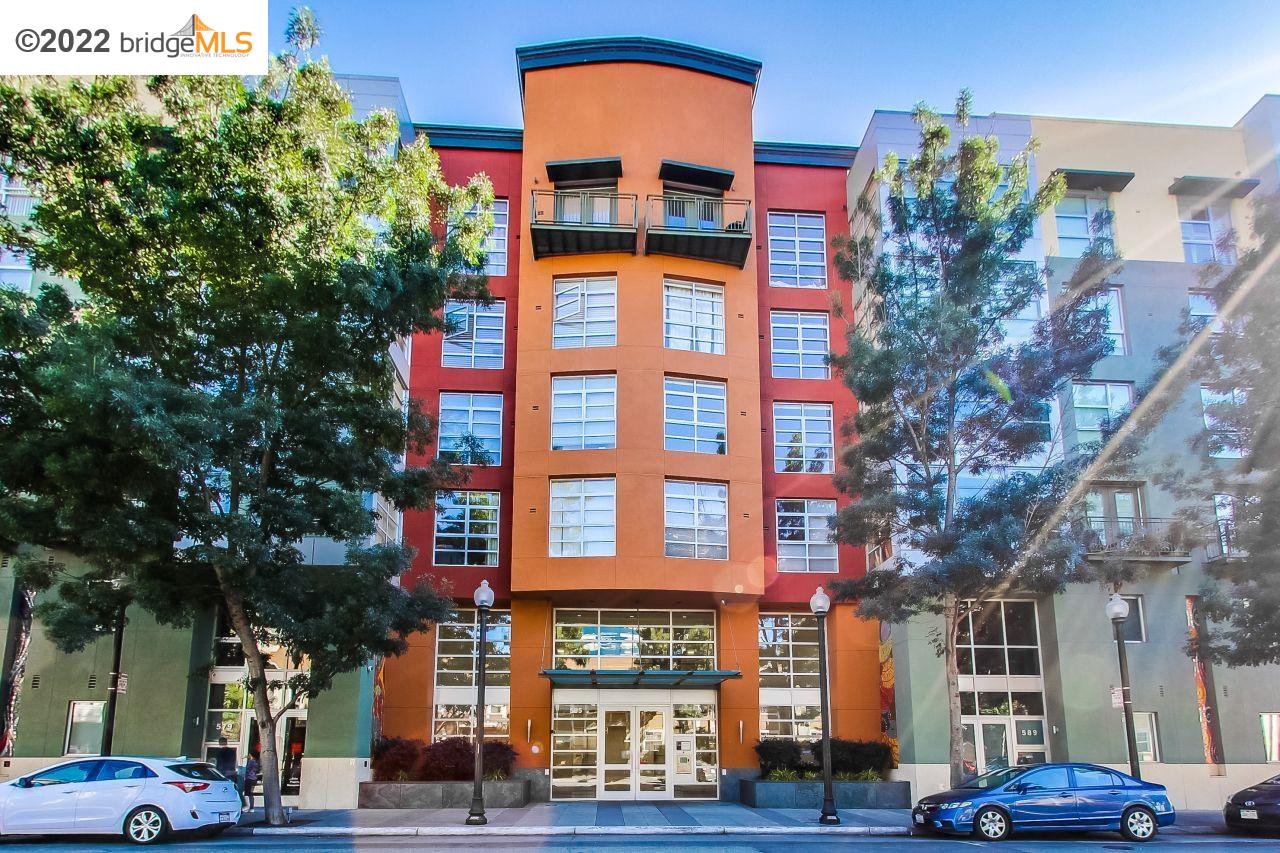 Listed by Forrest Gee of FORREST GEE, BROKER
DRE# 01035344
Details:
Lot Sq Feet:
23,942
Fireplaces:
0
HOA?
Yes
Bank Owned?
No
Status:
Active
Remarks:
Modern and stylish penthouse condo in Old Oakland's Market Square 1Bed / 1Bath. 1 parking space included with EV charger. W/in-unit laundry. Market Square offers stylish luxury, comfort, and convenience. Walk Score= 99! Just steps away from vibrant gourmet dining and shopping, Swan's Market, Friday Farmer's Market, with close access to major freeways (580/880/980/24), and a short walk to 12th Street BART. Amenities include gym, sauna, steam room, business center with conference room and roof deck with BBQ.
There are currently no open houses for this property. Please contact
Forrest Gee
to schedule an appointment.