<![CDATA[ var dwellicious_data = { "address": "588 61St St ", "city": "OAKLAND", "state": "CA", "zip": "94609", "zip4": "", "area": "", "subdivision": "", "county": "", "price": "1195000", "beds": "3", "baths": "2", "sqft": "1332", "lotsize": "4160", "yearbuilt": "1915-01-01", "proptype": "Residential", "mlsnum": "40997688", "active": false, "remarks": "Wonderful North Oakland home with welcoming front porch, high ceilings and period details throughout. The home has a sunny updated kitchen and remodeled spa-like bathrooms. The kitchen leads to a park-like landscaped yard with native species plants. There is covered carport parking, tons of storage, and even a spacious chicken coop! Fabulously central location. A special home not to be missed!", "photos": [ { "displayorder": 0, "url": "//cdnparap30.paragonrels.com/ParagonImages/Property/P3/MAXEBRDI/40997688/0/0/0/0934910fd18a62c8d235efcb0723c286/121/32635022e26f39fdc0b91dde14f7df7a/40997688.JPG", "caption": "" }, "displayorder": 1, "url": "//cdnparap30.paragonrels.com/ParagonImages/Property/P3/MAXEBRDI/40997688/1/0/0/815365e57a6d87ba5bfcf29ddd0038ba/121/32635022e26f39fdc0b91dde14f7df7a/40997688-1.JPG", "caption": "" }, "displayorder": 2, "url": "//cdnparap30.paragonrels.com/ParagonImages/Property/P3/MAXEBRDI/40997688/2/0/0/76dea27461ad5625f54fdf789edfd4c8/121/32635022e26f39fdc0b91dde14f7df7a/40997688-2.JPG", "caption": "" }, "displayorder": 3, "url": "//cdnparap30.paragonrels.com/ParagonImages/Property/P3/MAXEBRDI/40997688/3/0/0/8b0c943c9fafce8b84f59c722aadfa61/121/32635022e26f39fdc0b91dde14f7df7a/40997688-3.JPG", "caption": "" }, "displayorder": 4, "url": "//cdnparap30.paragonrels.com/ParagonImages/Property/P3/MAXEBRDI/40997688/4/0/0/ed169acdaec02be060c7fccb4be40de7/121/32635022e26f39fdc0b91dde14f7df7a/40997688-4.JPG", "caption": "" }, "displayorder": 5, "url": "//cdnparap30.paragonrels.com/ParagonImages/Property/P3/MAXEBRDI/40997688/5/0/0/de7e5cf2fff6c4f59d493f3a02f39b9a/121/32635022e26f39fdc0b91dde14f7df7a/40997688-5.JPG", "caption": "" }, "displayorder": 6, "url": "//cdnparap30.paragonrels.com/ParagonImages/Property/P3/MAXEBRDI/40997688/6/0/0/bcd50f1f456a7d0791c9def26ff736dc/121/32635022e26f39fdc0b91dde14f7df7a/40997688-6.JPG", "caption": "" }, "displayorder": 7, "url": "//cdnparap30.paragonrels.com/ParagonImages/Property/P3/MAXEBRDI/40997688/7/0/0/e537f5baf057a847ebb0128a05e830c8/121/32635022e26f39fdc0b91dde14f7df7a/40997688-7.JPG", "caption": "" }, "displayorder": 8, "url": "//cdnparap30.paragonrels.com/ParagonImages/Property/P3/MAXEBRDI/40997688/8/0/0/6fd82b264da94de6c6710fe976b65dda/121/32635022e26f39fdc0b91dde14f7df7a/40997688-8.JPG", "caption": "" }, "displayorder": 9, "url": "//cdnparap30.paragonrels.com/ParagonImages/Property/P3/MAXEBRDI/40997688/9/0/0/86dd596de478bfc5ec3dbcb3c5cf6b2a/121/32635022e26f39fdc0b91dde14f7df7a/40997688-9.JPG", "caption": "" }, "displayorder": 10, "url": "//cdnparap30.paragonrels.com/ParagonImages/Property/P3/MAXEBRDI/40997688/10/0/0/342a331ca1a4f8534db20e9db836ac64/121/32635022e26f39fdc0b91dde14f7df7a/40997688-10.JPG", "caption": "" }, "displayorder": 11, "url": "//cdnparap30.paragonrels.com/ParagonImages/Property/P3/MAXEBRDI/40997688/11/0/0/49ac9c5246659fce8463c0c33b7cdbbb/121/32635022e26f39fdc0b91dde14f7df7a/40997688-11.JPG", "caption": "" }, "displayorder": 12, "url": "//cdnparap30.paragonrels.com/ParagonImages/Property/P3/MAXEBRDI/40997688/12/0/0/5e993b229988dae52a0c9ecf8ba6bf11/121/32635022e26f39fdc0b91dde14f7df7a/40997688-12.JPG", "caption": "" }, "displayorder": 13, "url": "//cdnparap30.paragonrels.com/ParagonImages/Property/P3/MAXEBRDI/40997688/13/0/0/460916d8f3030113a85ceed973887108/121/32635022e26f39fdc0b91dde14f7df7a/40997688-13.JPG", "caption": "" }, "displayorder": 14, "url": "//cdnparap30.paragonrels.com/ParagonImages/Property/P3/MAXEBRDI/40997688/14/0/0/cc51d700faf0494c13269484abf0c7e3/121/32635022e26f39fdc0b91dde14f7df7a/40997688-14.JPG", "caption": "" }, "displayorder": 15, "url": "//cdnparap30.paragonrels.com/ParagonImages/Property/P3/MAXEBRDI/40997688/15/0/0/cfe8abe0d470e19776519eb55acec0a4/121/32635022e26f39fdc0b91dde14f7df7a/40997688-15.JPG", "caption": "" }, "displayorder": 16, "url": "//cdnparap30.paragonrels.com/ParagonImages/Property/P3/MAXEBRDI/40997688/16/0/0/c54b81dcae8d34c01548afb9c1568963/121/32635022e26f39fdc0b91dde14f7df7a/40997688-16.JPG", "caption": "" }, "displayorder": 17, "url": "//cdnparap30.paragonrels.com/ParagonImages/Property/P3/MAXEBRDI/40997688/17/0/0/ede0b1d0560873f49826e7fcb1b97464/121/32635022e26f39fdc0b91dde14f7df7a/40997688-17.JPG", "caption": "" }, "displayorder": 18, "url": "//cdnparap30.paragonrels.com/ParagonImages/Property/P3/MAXEBRDI/40997688/18/0/0/61796f06f510964c8ac467c746b600ec/121/32635022e26f39fdc0b91dde14f7df7a/40997688-18.JPG", "caption": "" }, "displayorder": 19, "url": "//cdnparap30.paragonrels.com/ParagonImages/Property/P3/MAXEBRDI/40997688/19/0/0/5053072154c497cf7a6b0928e3f96018/121/32635022e26f39fdc0b91dde14f7df7a/40997688-19.JPG", "caption": "" }, "displayorder": 20, "url": "//cdnparap30.paragonrels.com/ParagonImages/Property/P3/MAXEBRDI/40997688/20/0/0/713538ec700f32ebed2bbbc3579bf160/121/32635022e26f39fdc0b91dde14f7df7a/40997688-20.JPG", "caption": "" }, "displayorder": 21, "url": "//cdnparap30.paragonrels.com/ParagonImages/Property/P3/MAXEBRDI/40997688/21/0/0/ca4c930709f2c2fac0b5c37db65ecf7f/121/32635022e26f39fdc0b91dde14f7df7a/40997688-21.JPG", "caption": "" }, "displayorder": 22, "url": "//cdnparap30.paragonrels.com/ParagonImages/Property/P3/MAXEBRDI/40997688/22/0/0/ec3e36868512621616191e0abc4df65b/121/32635022e26f39fdc0b91dde14f7df7a/40997688-22.JPG", "caption": "" }, "displayorder": 23, "url": "//cdnparap30.paragonrels.com/ParagonImages/Property/P3/MAXEBRDI/40997688/23/0/0/8a82cf2cf5a872486c803c3f6109a99f/121/32635022e26f39fdc0b91dde14f7df7a/40997688-23.JPG", "caption": "" }, "displayorder": 24, "url": "//cdnparap30.paragonrels.com/ParagonImages/Property/P3/MAXEBRDI/40997688/24/0/0/25b4d6972accf0ab0f5b4007fa11ccd3/121/32635022e26f39fdc0b91dde14f7df7a/40997688-24.JPG", "caption": "" }, "displayorder": 25, "url": "//cdnparap30.paragonrels.com/ParagonImages/Property/P3/MAXEBRDI/40997688/25/0/0/3ba6ad2a2406d6c0425b2d2b288ea61f/121/32635022e26f39fdc0b91dde14f7df7a/40997688-25.JPG", "caption": "" }, "displayorder": 26, "url": "//cdnparap30.paragonrels.com/ParagonImages/Property/P3/MAXEBRDI/40997688/26/0/0/85d4c6b0a9fb92be474e468f57b70169/121/32635022e26f39fdc0b91dde14f7df7a/40997688-26.JPG", "caption": "" }, "displayorder": 27, "url": "//cdnparap30.paragonrels.com/ParagonImages/Property/P3/MAXEBRDI/40997688/27/0/0/baa85ac6c619d143a56ef48e2dcc009c/121/32635022e26f39fdc0b91dde14f7df7a/40997688-27.JPG", "caption": "" }, "displayorder": 28, "url": "//cdnparap30.paragonrels.com/ParagonImages/Property/P3/MAXEBRDI/40997688/28/0/0/e4f2e6bd47e438a1357c551c0f2c1af2/121/32635022e26f39fdc0b91dde14f7df7a/40997688-28.JPG", "caption": "" }, "displayorder": 29, "url": "//cdnparap30.paragonrels.com/ParagonImages/Property/P3/MAXEBRDI/40997688/29/0/0/d07fca9b2a5fa6e23b2a203e822aba1b/121/32635022e26f39fdc0b91dde14f7df7a/40997688-29.JPG", "caption": "" }, "displayorder": 30, "url": "//cdnparap30.paragonrels.com/ParagonImages/Property/P3/MAXEBRDI/40997688/30/0/0/8ee5007defe00447054fd3c999fffd62/121/32635022e26f39fdc0b91dde14f7df7a/40997688-30.JPG", "caption": "" }, "displayorder": 31, "url": "//cdnparap30.paragonrels.com/ParagonImages/Property/P3/MAXEBRDI/40997688/31/0/0/0058f4fc2a63a4c78376321bb1a5a417/121/32635022e26f39fdc0b91dde14f7df7a/40997688-31.JPG", "caption": "" }, "displayorder": 32, "url": "//cdnparap30.paragonrels.com/ParagonImages/Property/P3/MAXEBRDI/40997688/32/0/0/0c66ed6fe8952bff52e2310068ef6fed/121/32635022e26f39fdc0b91dde14f7df7a/40997688-32.JPG", "caption": "" }, "displayorder": 33, "url": "//cdnparap30.paragonrels.com/ParagonImages/Property/P3/MAXEBRDI/40997688/33/0/0/71b0bf9219833f61a26d6ffe384045b0/121/32635022e26f39fdc0b91dde14f7df7a/40997688-33.JPG", "caption": "" }, "displayorder": 34, "url": "//cdnparap30.paragonrels.com/ParagonImages/Property/P3/MAXEBRDI/40997688/34/0/0/36fe13839327e88ef745db5f07120724/121/32635022e26f39fdc0b91dde14f7df7a/40997688-34.JPG", "caption": "" }, "displayorder": 35, "url": "//cdnparap30.paragonrels.com/ParagonImages/Property/P3/MAXEBRDI/40997688/35/0/0/098c654f6566aaa50351a76252b7f13f/121/32635022e26f39fdc0b91dde14f7df7a/40997688-35.JPG", "caption": "" }, "displayorder": 36, "url": "//cdnparap30.paragonrels.com/ParagonImages/Property/P3/MAXEBRDI/40997688/36/0/0/b3546e7de6fc690e096b0f88f37aa184/121/32635022e26f39fdc0b91dde14f7df7a/40997688-36.JPG", "caption": "" }, "displayorder": 37, "url": "//cdnparap30.paragonrels.com/ParagonImages/Property/P3/MAXEBRDI/40997688/37/0/0/c74038239b5fd60aa14cf9a694a17506/121/32635022e26f39fdc0b91dde14f7df7a/40997688-37.JPG", "caption": "" }, "displayorder": 38, "url": "//cdnparap30.paragonrels.com/ParagonImages/Property/P3/MAXEBRDI/40997688/38/0/0/a19730a94f809b68f19c16f4fcd56e77/121/32635022e26f39fdc0b91dde14f7df7a/40997688-38.JPG", "caption": "" }, "displayorder": 39, "url": "//cdnparap30.paragonrels.com/ParagonImages/Property/P3/MAXEBRDI/40997688/39/0/0/22e79a58910c6fd370d1db65823bf2aa/121/32635022e26f39fdc0b91dde14f7df7a/40997688-39.JPG", "caption": "" } ], "agent": { "name": "Carrie McAlister", "phone": "510-292-7838", "email": "cmcalister@grubbco.com" }, "broker": { "name": "THE GRUBB CO. INC.", "phone": "", "email": "" } }; ]]>
588 61St St
OAKLAND, CA 94609

Click here for map
Residential Home
$1,195,000
1,332 Sq Feet
3 Bedrooms
2 Bathrooms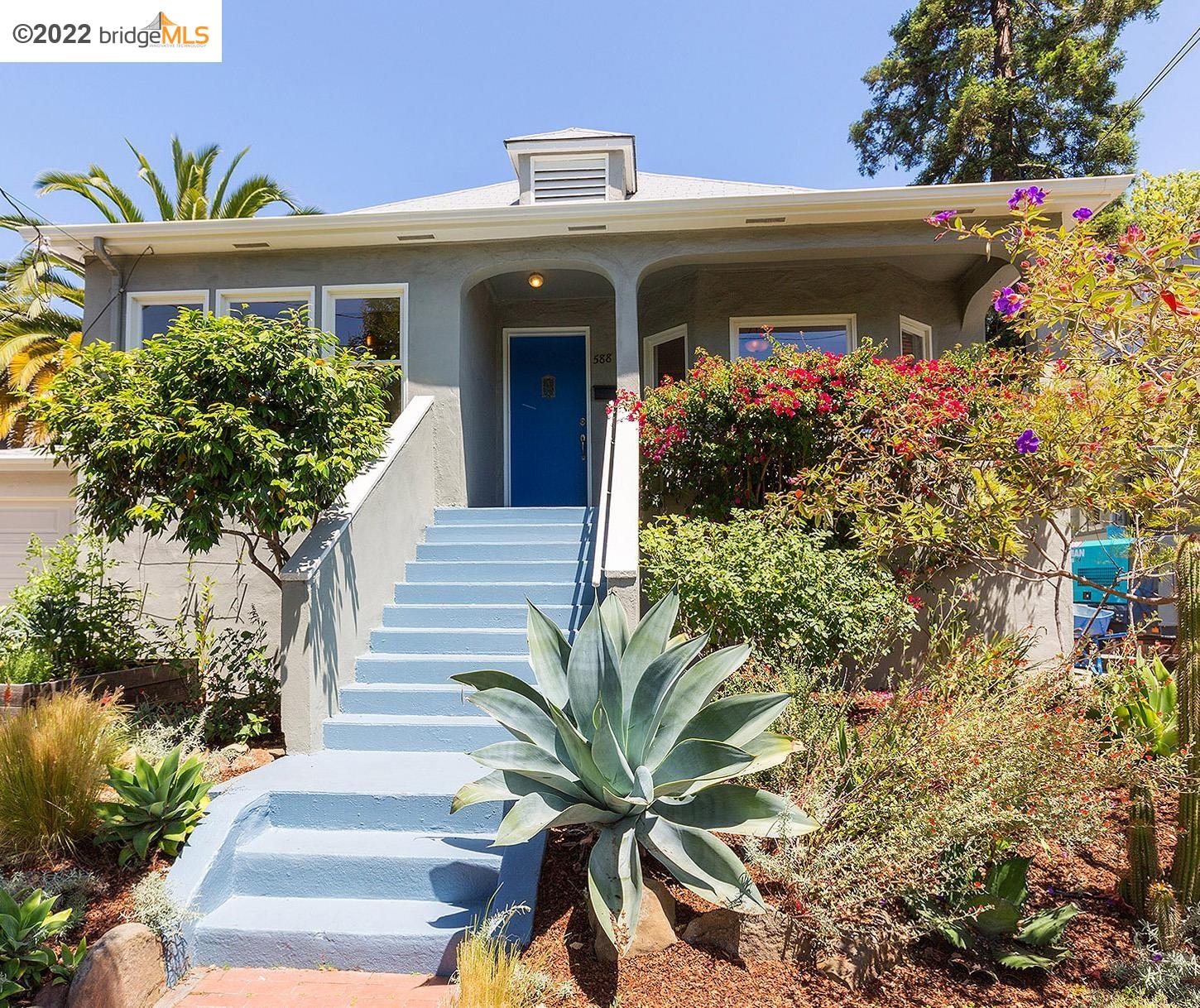 Details:
Lot Sq Feet:
4,160
Fireplaces:
0
HOA?
No
Bank Owned?
No
Status:
Sold
Remarks:
Wonderful North Oakland home with welcoming front porch, high ceilings and period details throughout. The home has a sunny updated kitchen and remodeled spa-like bathrooms. The kitchen leads to a park-like landscaped yard with native species plants. There is covered carport parking, tons of storage, and even a spacious chicken coop! Fabulously central location. A special home not to be missed!
There are currently no open houses for this property. Please contact
Carrie McAlister
to schedule an appointment.