<![CDATA[ var dwellicious_data = { "address": "260 Caldecott Ln #111", "city": "OAKLAND", "state": "CA", "zip": "94618", "zip4": "", "area": "", "subdivision": "", "county": "", "price": "499888", "beds": "1", "baths": "1", "sqft": "728", "lotsize": "0", "yearbuilt": "1997-01-01", "proptype": "Residential", "mlsnum": "40998547", "active": false, "remarks": "This gorgeous, light and bright, 1 bedroom, 1 bathroom condo (728 sq. ft.) is located on the First Floor at the Parkwoods condominium complex. It offers an open-concept of living, dining area and kitchen as a whole. The kitchen is upgraded with quartz countertop, wood cabinets, and includes gas stoves, dishwasher, built-in microwave, and refrigerator. The smooth-flow floor plan features a gas fireplace in the living room; hardwood floors throughout; a beautiful and spacious upgraded bathroom with tile flooring and stylish vanity; The bedroom is good-sized with a walk-in closet. A stacked in-unit washer and dryer closet is included, and the deeded parking space is located within a shared garage and close to the elevator for easy access. This unit is located at the back of the complex and fills with sunlight during the day. Serene patio back with hill and trees offers a tranquil place to come home amidst the city bustle. Gated community with pool, sun deck and gym.", "photos": [ { "displayorder": 0, "url": "//cdnparap30.paragonrels.com/ParagonImages/Property/P3/MAXEBRDI/40998547/0/0/0/d2ed96232f9254a7373b78ab7f12fb9d/114/e28313845bca62ee52b6d29ff90a5187/40998547.JPG", "caption": "" }, "displayorder": 1, "url": "//cdnparap30.paragonrels.com/ParagonImages/Property/P3/MAXEBRDI/40998547/1/0/0/d661dd55fb72f8ae73a1bed888c3d1ae/114/e28313845bca62ee52b6d29ff90a5187/40998547-1.JPG", "caption": "" }, "displayorder": 2, "url": "//cdnparap30.paragonrels.com/ParagonImages/Property/P3/MAXEBRDI/40998547/2/0/0/c3f64962f07c64a11a2756cbedfeccd8/114/e28313845bca62ee52b6d29ff90a5187/40998547-2.JPG", "caption": "" }, "displayorder": 3, "url": "//cdnparap30.paragonrels.com/ParagonImages/Property/P3/MAXEBRDI/40998547/3/0/0/de0372569de499cb3bff32cbe9383a19/114/e28313845bca62ee52b6d29ff90a5187/40998547-3.JPG", "caption": "" }, "displayorder": 4, "url": "//cdnparap30.paragonrels.com/ParagonImages/Property/P3/MAXEBRDI/40998547/4/0/0/026fba271f7e387db6721b62967ebe0a/114/e28313845bca62ee52b6d29ff90a5187/40998547-4.JPG", "caption": "" }, "displayorder": 5, "url": "//cdnparap30.paragonrels.com/ParagonImages/Property/P3/MAXEBRDI/40998547/5/0/0/2417fd7578d76a4737ba397ad3d13518/114/e28313845bca62ee52b6d29ff90a5187/40998547-5.JPG", "caption": "" }, "displayorder": 6, "url": "//cdnparap30.paragonrels.com/ParagonImages/Property/P3/MAXEBRDI/40998547/6/0/0/1083a787041189b0ec842a8c592c5088/114/e28313845bca62ee52b6d29ff90a5187/40998547-6.JPG", "caption": "" }, "displayorder": 7, "url": "//cdnparap30.paragonrels.com/ParagonImages/Property/P3/MAXEBRDI/40998547/7/0/0/dcd0582c53bd4aef90d08852c11785a3/114/e28313845bca62ee52b6d29ff90a5187/40998547-7.JPG", "caption": "" }, "displayorder": 8, "url": "//cdnparap30.paragonrels.com/ParagonImages/Property/P3/MAXEBRDI/40998547/8/0/0/8110a0572c413c4743b4b68082f06340/114/e28313845bca62ee52b6d29ff90a5187/40998547-8.JPG", "caption": "" }, "displayorder": 9, "url": "//cdnparap30.paragonrels.com/ParagonImages/Property/P3/MAXEBRDI/40998547/9/0/0/a201a71773e54ffb4d511d948c2c23ee/114/e28313845bca62ee52b6d29ff90a5187/40998547-9.JPG", "caption": "" }, "displayorder": 10, "url": "//cdnparap30.paragonrels.com/ParagonImages/Property/P3/MAXEBRDI/40998547/10/0/0/42f4966dbd0347fbf0c15fd177b80d6d/114/e28313845bca62ee52b6d29ff90a5187/40998547-10.JPG", "caption": "" }, "displayorder": 11, "url": "//cdnparap30.paragonrels.com/ParagonImages/Property/P3/MAXEBRDI/40998547/11/0/0/dfe29c4ed2dc1c9d24b07bb9cacd5502/114/e28313845bca62ee52b6d29ff90a5187/40998547-11.JPG", "caption": "" }, "displayorder": 12, "url": "//cdnparap30.paragonrels.com/ParagonImages/Property/P3/MAXEBRDI/40998547/12/0/0/80ee06b987ba2210004c648ec2b3ceb2/114/e28313845bca62ee52b6d29ff90a5187/40998547-12.JPG", "caption": "" }, "displayorder": 13, "url": "//cdnparap30.paragonrels.com/ParagonImages/Property/P3/MAXEBRDI/40998547/13/0/0/f254bd88606adb28fd24f56c802e495c/114/e28313845bca62ee52b6d29ff90a5187/40998547-13.JPG", "caption": "" }, "displayorder": 14, "url": "//cdnparap30.paragonrels.com/ParagonImages/Property/P3/MAXEBRDI/40998547/14/0/0/3870e25b1fec83f2e19a080724776c93/114/e28313845bca62ee52b6d29ff90a5187/40998547-14.JPG", "caption": "" }, "displayorder": 15, "url": "//cdnparap30.paragonrels.com/ParagonImages/Property/P3/MAXEBRDI/40998547/15/0/0/6ea7539a3d09c71497f8332528852418/114/e28313845bca62ee52b6d29ff90a5187/40998547-15.JPG", "caption": "" }, "displayorder": 16, "url": "//cdnparap30.paragonrels.com/ParagonImages/Property/P3/MAXEBRDI/40998547/16/0/0/459ed1622fd1be46c777c8b950f23dd7/114/e28313845bca62ee52b6d29ff90a5187/40998547-16.JPG", "caption": "" }, "displayorder": 17, "url": "//cdnparap30.paragonrels.com/ParagonImages/Property/P3/MAXEBRDI/40998547/17/0/0/ecfc405ad7cc1633eaa7af37d3526d81/114/e28313845bca62ee52b6d29ff90a5187/40998547-17.JPG", "caption": "" }, "displayorder": 18, "url": "//cdnparap30.paragonrels.com/ParagonImages/Property/P3/MAXEBRDI/40998547/18/0/0/274b6a262c8181d2cec8845345112f6c/114/e28313845bca62ee52b6d29ff90a5187/40998547-18.JPG", "caption": "" }, "displayorder": 19, "url": "//cdnparap30.paragonrels.com/ParagonImages/Property/P3/MAXEBRDI/40998547/19/0/0/4bb9ef9ab5bce59a9345f6e5475fdf4d/114/e28313845bca62ee52b6d29ff90a5187/40998547-19.JPG", "caption": "" }, "displayorder": 20, "url": "//cdnparap30.paragonrels.com/ParagonImages/Property/P3/MAXEBRDI/40998547/20/0/0/77162fc132199f53a6d16b0706ff3d57/114/e28313845bca62ee52b6d29ff90a5187/40998547-20.JPG", "caption": "" }, "displayorder": 21, "url": "//cdnparap30.paragonrels.com/ParagonImages/Property/P3/MAXEBRDI/40998547/21/0/0/34dc2fa8d9c936dafb0298788082a877/114/e28313845bca62ee52b6d29ff90a5187/40998547-21.JPG", "caption": "" }, "displayorder": 22, "url": "//cdnparap30.paragonrels.com/ParagonImages/Property/P3/MAXEBRDI/40998547/22/0/0/ecd9622069cf41c73a4d265424ea4bb3/114/e28313845bca62ee52b6d29ff90a5187/40998547-22.JPG", "caption": "" }, "displayorder": 23, "url": "//cdnparap30.paragonrels.com/ParagonImages/Property/P3/MAXEBRDI/40998547/23/0/0/f4c731b9ce72d658765ee7ac1112b55b/114/e28313845bca62ee52b6d29ff90a5187/40998547-23.JPG", "caption": "" }, "displayorder": 24, "url": "//cdnparap30.paragonrels.com/ParagonImages/Property/P3/MAXEBRDI/40998547/24/0/0/3760f611d229a71916cb565b0132eb2a/114/e28313845bca62ee52b6d29ff90a5187/40998547-24.JPG", "caption": "" }, "displayorder": 25, "url": "//cdnparap30.paragonrels.com/ParagonImages/Property/P3/MAXEBRDI/40998547/25/0/0/bec9565384ffc159f5480936d8eec4e5/114/e28313845bca62ee52b6d29ff90a5187/40998547-25.JPG", "caption": "" }, "displayorder": 26, "url": "//cdnparap30.paragonrels.com/ParagonImages/Property/P3/MAXEBRDI/40998547/26/0/0/1e0923cc7a92440b40b2f0891a624b57/114/e28313845bca62ee52b6d29ff90a5187/40998547-26.JPG", "caption": "" }, "displayorder": 27, "url": "//cdnparap30.paragonrels.com/ParagonImages/Property/P3/MAXEBRDI/40998547/27/0/0/bcea3af1498278d040154b1e22d60045/114/e28313845bca62ee52b6d29ff90a5187/40998547-27.JPG", "caption": "" }, "displayorder": 28, "url": "//cdnparap30.paragonrels.com/ParagonImages/Property/P3/MAXEBRDI/40998547/28/0/0/7c0f56d61cf860e45651871703296432/114/e28313845bca62ee52b6d29ff90a5187/40998547-28.JPG", "caption": "" }, "displayorder": 29, "url": "//cdnparap30.paragonrels.com/ParagonImages/Property/P3/MAXEBRDI/40998547/29/0/0/3131a126d65d5977d252069e2e3fdc59/114/e28313845bca62ee52b6d29ff90a5187/40998547-29.JPG", "caption": "" }, "displayorder": 30, "url": "//cdnparap30.paragonrels.com/ParagonImages/Property/P3/MAXEBRDI/40998547/30/0/0/db9963c8df45659c0b0c98c99b3efff7/114/e28313845bca62ee52b6d29ff90a5187/40998547-30.JPG", "caption": "" }, "displayorder": 31, "url": "//cdnparap30.paragonrels.com/ParagonImages/Property/P3/MAXEBRDI/40998547/31/0/0/bcc8a153af3fcce45ef6db135a7938d0/114/e28313845bca62ee52b6d29ff90a5187/40998547-31.JPG", "caption": "" }, "displayorder": 32, "url": "//cdnparap30.paragonrels.com/ParagonImages/Property/P3/MAXEBRDI/40998547/32/0/0/16a191d5dcad592f7e8253773f216ecc/114/e28313845bca62ee52b6d29ff90a5187/40998547-32.JPG", "caption": "" }, "displayorder": 33, "url": "//cdnparap30.paragonrels.com/ParagonImages/Property/P3/MAXEBRDI/40998547/33/0/0/184c3a0bee3772075f2029521b2e7907/114/e28313845bca62ee52b6d29ff90a5187/40998547-33.JPG", "caption": "" }, "displayorder": 34, "url": "//cdnparap30.paragonrels.com/ParagonImages/Property/P3/MAXEBRDI/40998547/34/0/0/b8f0eda7c74a8dcfaf12bb1ab36e2b5a/114/e28313845bca62ee52b6d29ff90a5187/40998547-34.JPG", "caption": "" } ], "agent": { "name": "Cindy Han", "phone": "925-719-5847", "email": "cindyh94582@gmail.com" }, "broker": { "name": "Coldwell Banker Realty", "phone": "", "email": "" } }; ]]>
260 Caldecott Ln #111
OAKLAND, CA 94618

Click here for map
Condo
$499,888
728 Sq Feet
1 Bedroom
1 Bathroom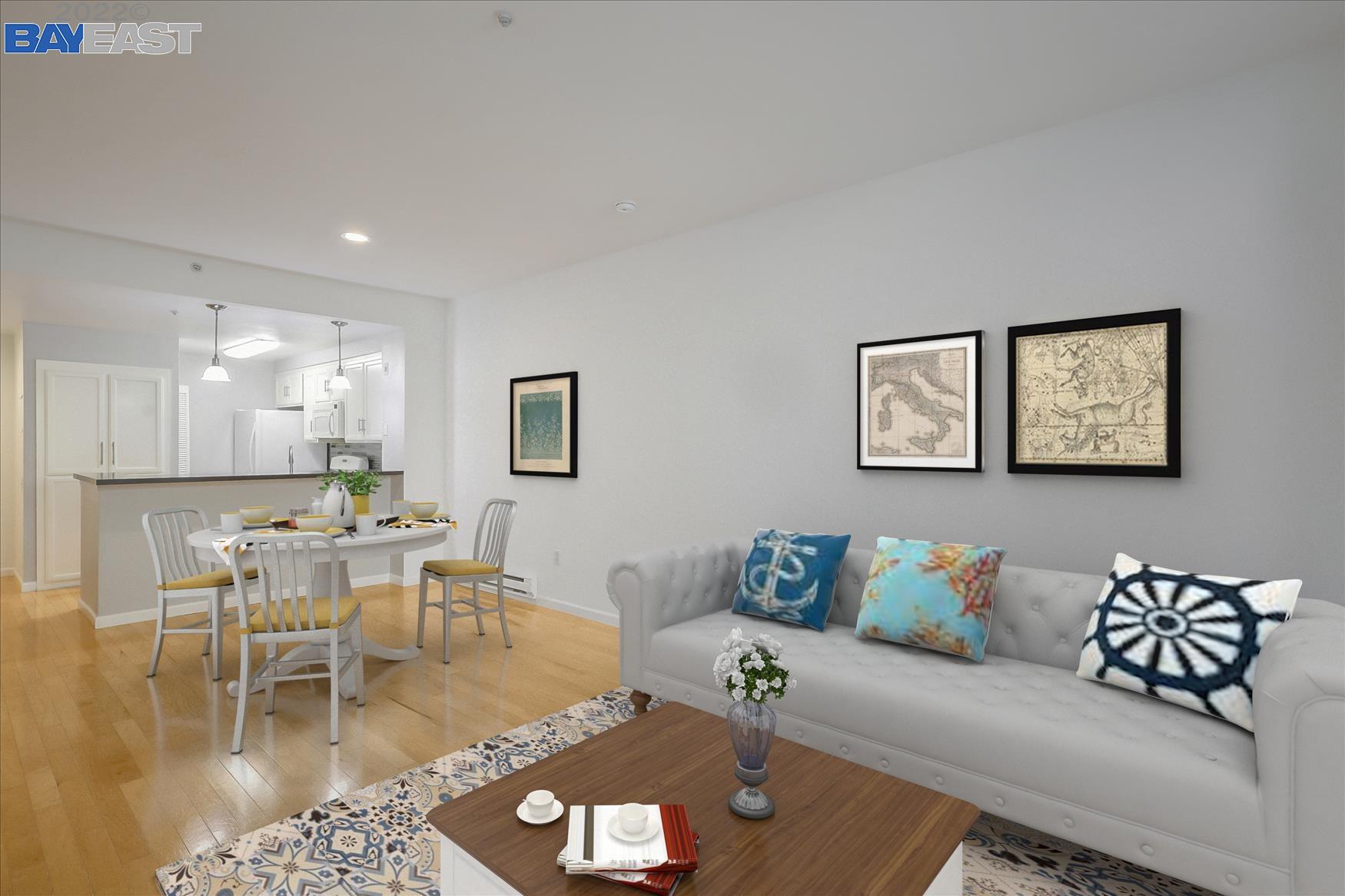 Listed by Cindy Han of Coldwell Banker Realty
DRE# 01997284
Details:
Lot Sq Feet:
0
Fireplaces:
1
HOA?
Yes
Bank Owned?
No
Status:
Withdrawn
Remarks:
This gorgeous, light and bright, 1 bedroom, 1 bathroom condo (728 sq. ft.) is located on the First Floor at the Parkwoods condominium complex. It offers an open-concept of living, dining area and kitchen as a whole. The kitchen is upgraded with quartz countertop, wood cabinets, and includes gas stoves, dishwasher, built-in microwave, and refrigerator. The smooth-flow floor plan features a gas fireplace in the living room; hardwood floors throughout; a beautiful and spacious upgraded bathroom with tile flooring and stylish vanity; The bedroom is good-sized with a walk-in closet. A stacked in-unit washer and dryer closet is included, and the deeded parking space is located within a shared garage and close to the elevator for easy access. This unit is located at the back of the complex and fills with sunlight during the day. Serene patio back with hill and trees offers a tranquil place to come home amidst the city bustle. Gated community with pool, sun deck and gym.
There are currently no open houses for this property. Please contact
Cindy Han
to schedule an appointment.