<![CDATA[ var dwellicious_data = { "address": "1224 Cabrillo Avenue ", "city": "BURLINGAME", "state": "CA", "zip": "94010", "zip4": "", "area": "", "subdivision": "", "county": "", "price": "4298000", "beds": "5", "baths": "4", "sqft": "2889", "lotsize": "6000", "yearbuilt": "2005-01-01", "proptype": "Residential", "mlsnum": "ML81897672", "active": false, "remarks": "This architectural jewel is a one-of-a-kind custom built home in 2005 with superior quality materials, craftsmanship & vintage detailing. Magnificent Country English/French-style in the desirable Easton Addition neighborhood with supreme charm, great natural light & many special modern conveniences. Elegantly appointed throughout with classic millwork, crown moldings, high baseboards & high ceilings, amazing windows, this home exudes the ambiance of a luxurious bed & breakfast in Provence! A huge eat-in gourmet chef's kitchen with world class newer appliances & adjacent family room overlooking the private patio & garden are perfect for entertaining. The exquisite primary BR with its luxurious en-suite bath & soffit ceiling provide a relaxing atmosphere. 1 BR with built-in bookcases along with 1 Full Bath are on the Main Level, while 4 BR/3 BA are on the 2nd floor. Near downtown Burlingame shopping, dining, local parks, award-winning schools, commute corridors, SFO, Silicon Valley & SF.", "photos": [ { "displayorder": 0, "url": "https://mlslmedia.azureedge.net/property/MLSL/81897672/14235a90e768434bbf3fbd2315e2ee68/2/1", "caption": "" }, "displayorder": 1, "url": "https://mlslmedia.azureedge.net/property/MLSL/81897672/14235a90e768434bbf3fbd2315e2ee68/2/2", "caption": "" }, "displayorder": 2, "url": "https://mlslmedia.azureedge.net/property/MLSL/81897672/14235a90e768434bbf3fbd2315e2ee68/2/3", "caption": "" }, "displayorder": 3, "url": "https://mlslmedia.azureedge.net/property/MLSL/81897672/14235a90e768434bbf3fbd2315e2ee68/2/4", "caption": "" }, "displayorder": 4, "url": "https://mlslmedia.azureedge.net/property/MLSL/81897672/14235a90e768434bbf3fbd2315e2ee68/2/5", "caption": "" }, "displayorder": 5, "url": "https://mlslmedia.azureedge.net/property/MLSL/81897672/14235a90e768434bbf3fbd2315e2ee68/2/6", "caption": "" }, "displayorder": 6, "url": "https://mlslmedia.azureedge.net/property/MLSL/81897672/14235a90e768434bbf3fbd2315e2ee68/2/7", "caption": "" }, "displayorder": 7, "url": "https://mlslmedia.azureedge.net/property/MLSL/81897672/14235a90e768434bbf3fbd2315e2ee68/2/8", "caption": "" }, "displayorder": 8, "url": "https://mlslmedia.azureedge.net/property/MLSL/81897672/14235a90e768434bbf3fbd2315e2ee68/2/9", "caption": "" }, "displayorder": 9, "url": "https://mlslmedia.azureedge.net/property/MLSL/81897672/14235a90e768434bbf3fbd2315e2ee68/2/10", "caption": "" }, "displayorder": 10, "url": "https://mlslmedia.azureedge.net/property/MLSL/81897672/14235a90e768434bbf3fbd2315e2ee68/2/11", "caption": "" }, "displayorder": 11, "url": "https://mlslmedia.azureedge.net/property/MLSL/81897672/14235a90e768434bbf3fbd2315e2ee68/2/12", "caption": "" }, "displayorder": 12, "url": "https://mlslmedia.azureedge.net/property/MLSL/81897672/14235a90e768434bbf3fbd2315e2ee68/2/13", "caption": "" }, "displayorder": 13, "url": "https://mlslmedia.azureedge.net/property/MLSL/81897672/14235a90e768434bbf3fbd2315e2ee68/2/14", "caption": "" }, "displayorder": 14, "url": "https://mlslmedia.azureedge.net/property/MLSL/81897672/14235a90e768434bbf3fbd2315e2ee68/2/15", "caption": "" }, "displayorder": 15, "url": "https://mlslmedia.azureedge.net/property/MLSL/81897672/14235a90e768434bbf3fbd2315e2ee68/2/16", "caption": "" }, "displayorder": 16, "url": "https://mlslmedia.azureedge.net/property/MLSL/81897672/14235a90e768434bbf3fbd2315e2ee68/2/17", "caption": "" }, "displayorder": 17, "url": "https://mlslmedia.azureedge.net/property/MLSL/81897672/14235a90e768434bbf3fbd2315e2ee68/2/18", "caption": "" }, "displayorder": 18, "url": "https://mlslmedia.azureedge.net/property/MLSL/81897672/14235a90e768434bbf3fbd2315e2ee68/2/19", "caption": "" }, "displayorder": 19, "url": "https://mlslmedia.azureedge.net/property/MLSL/81897672/14235a90e768434bbf3fbd2315e2ee68/2/20", "caption": "" }, "displayorder": 20, "url": "https://mlslmedia.azureedge.net/property/MLSL/81897672/14235a90e768434bbf3fbd2315e2ee68/2/21", "caption": "" }, "displayorder": 21, "url": "https://mlslmedia.azureedge.net/property/MLSL/81897672/14235a90e768434bbf3fbd2315e2ee68/2/22", "caption": "" }, "displayorder": 22, "url": "https://mlslmedia.azureedge.net/property/MLSL/81897672/14235a90e768434bbf3fbd2315e2ee68/2/23", "caption": "" }, "displayorder": 23, "url": "https://mlslmedia.azureedge.net/property/MLSL/81897672/14235a90e768434bbf3fbd2315e2ee68/2/24", "caption": "" }, "displayorder": 24, "url": "https://mlslmedia.azureedge.net/property/MLSL/81897672/14235a90e768434bbf3fbd2315e2ee68/2/25", "caption": "" }, "displayorder": 25, "url": "https://mlslmedia.azureedge.net/property/MLSL/81897672/14235a90e768434bbf3fbd2315e2ee68/2/26", "caption": "" }, "displayorder": 26, "url": "https://mlslmedia.azureedge.net/property/MLSL/81897672/14235a90e768434bbf3fbd2315e2ee68/2/27", "caption": "" }, "displayorder": 27, "url": "https://mlslmedia.azureedge.net/property/MLSL/81897672/14235a90e768434bbf3fbd2315e2ee68/2/28", "caption": "" }, "displayorder": 28, "url": "https://mlslmedia.azureedge.net/property/MLSL/81897672/14235a90e768434bbf3fbd2315e2ee68/2/29", "caption": "" }, "displayorder": 29, "url": "https://mlslmedia.azureedge.net/property/MLSL/81897672/14235a90e768434bbf3fbd2315e2ee68/2/30", "caption": "" }, "displayorder": 30, "url": "https://mlslmedia.azureedge.net/property/MLSL/81897672/14235a90e768434bbf3fbd2315e2ee68/2/31", "caption": "" }, "displayorder": 31, "url": "https://mlslmedia.azureedge.net/property/MLSL/81897672/14235a90e768434bbf3fbd2315e2ee68/2/32", "caption": "" }, "displayorder": 32, "url": "https://mlslmedia.azureedge.net/property/MLSL/81897672/14235a90e768434bbf3fbd2315e2ee68/2/33", "caption": "" }, "displayorder": 33, "url": "https://mlslmedia.azureedge.net/property/MLSL/81897672/14235a90e768434bbf3fbd2315e2ee68/2/34", "caption": "" }, "displayorder": 34, "url": "https://mlslmedia.azureedge.net/property/MLSL/81897672/14235a90e768434bbf3fbd2315e2ee68/2/35", "caption": "" }, "displayorder": 35, "url": "https://mlslmedia.azureedge.net/property/MLSL/81897672/14235a90e768434bbf3fbd2315e2ee68/2/36", "caption": "" }, "displayorder": 36, "url": "https://mlslmedia.azureedge.net/property/MLSL/81897672/14235a90e768434bbf3fbd2315e2ee68/2/37", "caption": "" }, "displayorder": 37, "url": "https://mlslmedia.azureedge.net/property/MLSL/81897672/14235a90e768434bbf3fbd2315e2ee68/2/38", "caption": "" }, "displayorder": 38, "url": "https://mlslmedia.azureedge.net/property/MLSL/81897672/14235a90e768434bbf3fbd2315e2ee68/2/39", "caption": "" }, "displayorder": 39, "url": "https://mlslmedia.azureedge.net/property/MLSL/81897672/14235a90e768434bbf3fbd2315e2ee68/2/40", "caption": "" }, "displayorder": 40, "url": "https://mlslmedia.azureedge.net/property/MLSL/81897672/14235a90e768434bbf3fbd2315e2ee68/2/41", "caption": "" }, "displayorder": 41, "url": "https://mlslmedia.azureedge.net/property/MLSL/81897672/14235a90e768434bbf3fbd2315e2ee68/2/42", "caption": "" }, "displayorder": 42, "url": "https://mlslmedia.azureedge.net/property/MLSL/81897672/14235a90e768434bbf3fbd2315e2ee68/2/43", "caption": "" }, "displayorder": 43, "url": "https://mlslmedia.azureedge.net/property/MLSL/81897672/14235a90e768434bbf3fbd2315e2ee68/2/44", "caption": "" }, "displayorder": 44, "url": "https://mlslmedia.azureedge.net/property/MLSL/81897672/14235a90e768434bbf3fbd2315e2ee68/2/45", "caption": "" }, "displayorder": 45, "url": "https://mlslmedia.azureedge.net/property/MLSL/81897672/14235a90e768434bbf3fbd2315e2ee68/2/46", "caption": "" }, "displayorder": 46, "url": "https://mlslmedia.azureedge.net/property/MLSL/81897672/14235a90e768434bbf3fbd2315e2ee68/2/47", "caption": "" }, "displayorder": 47, "url": "https://mlslmedia.azureedge.net/property/MLSL/81897672/14235a90e768434bbf3fbd2315e2ee68/2/48", "caption": "" }, "displayorder": 48, "url": "https://mlslmedia.azureedge.net/property/MLSL/81897672/14235a90e768434bbf3fbd2315e2ee68/2/49", "caption": "" }, "displayorder": 49, "url": "https://mlslmedia.azureedge.net/property/MLSL/81897672/14235a90e768434bbf3fbd2315e2ee68/2/50", "caption": "" }, "displayorder": 50, "url": "https://mlslmedia.azureedge.net/property/MLSL/81897672/14235a90e768434bbf3fbd2315e2ee68/2/51", "caption": "" }, "displayorder": 51, "url": "https://mlslmedia.azureedge.net/property/MLSL/81897672/14235a90e768434bbf3fbd2315e2ee68/2/52", "caption": "" }, "displayorder": 52, "url": "https://mlslmedia.azureedge.net/property/MLSL/81897672/14235a90e768434bbf3fbd2315e2ee68/2/53", "caption": "" }, "displayorder": 53, "url": "https://mlslmedia.azureedge.net/property/MLSL/81897672/14235a90e768434bbf3fbd2315e2ee68/2/54", "caption": "" }, "displayorder": 54, "url": "https://mlslmedia.azureedge.net/property/MLSL/81897672/14235a90e768434bbf3fbd2315e2ee68/2/55", "caption": "" }, "displayorder": 55, "url": "https://mlslmedia.azureedge.net/property/MLSL/81897672/14235a90e768434bbf3fbd2315e2ee68/2/56", "caption": "" }, "displayorder": 56, "url": "https://mlslmedia.azureedge.net/property/MLSL/81897672/14235a90e768434bbf3fbd2315e2ee68/2/57", "caption": "" }, "displayorder": 57, "url": "https://mlslmedia.azureedge.net/property/MLSL/81897672/14235a90e768434bbf3fbd2315e2ee68/2/58", "caption": "" }, "displayorder": 58, "url": "https://mlslmedia.azureedge.net/property/MLSL/81897672/14235a90e768434bbf3fbd2315e2ee68/2/59", "caption": "" } ], "agent": { "name": "Corina Colby", "phone": "650-619-6882", "email": "corinacolby@gmail.com" }, "broker": { "name": "Coldwell Banker Realty", "phone": "", "email": "" } }; ]]>
1224 Cabrillo Avenue
BURLINGAME, CA 94010

Click here for map
Residential Home
$4,298,000
2,889 Sq Feet
5 Bedrooms
4 Bathrooms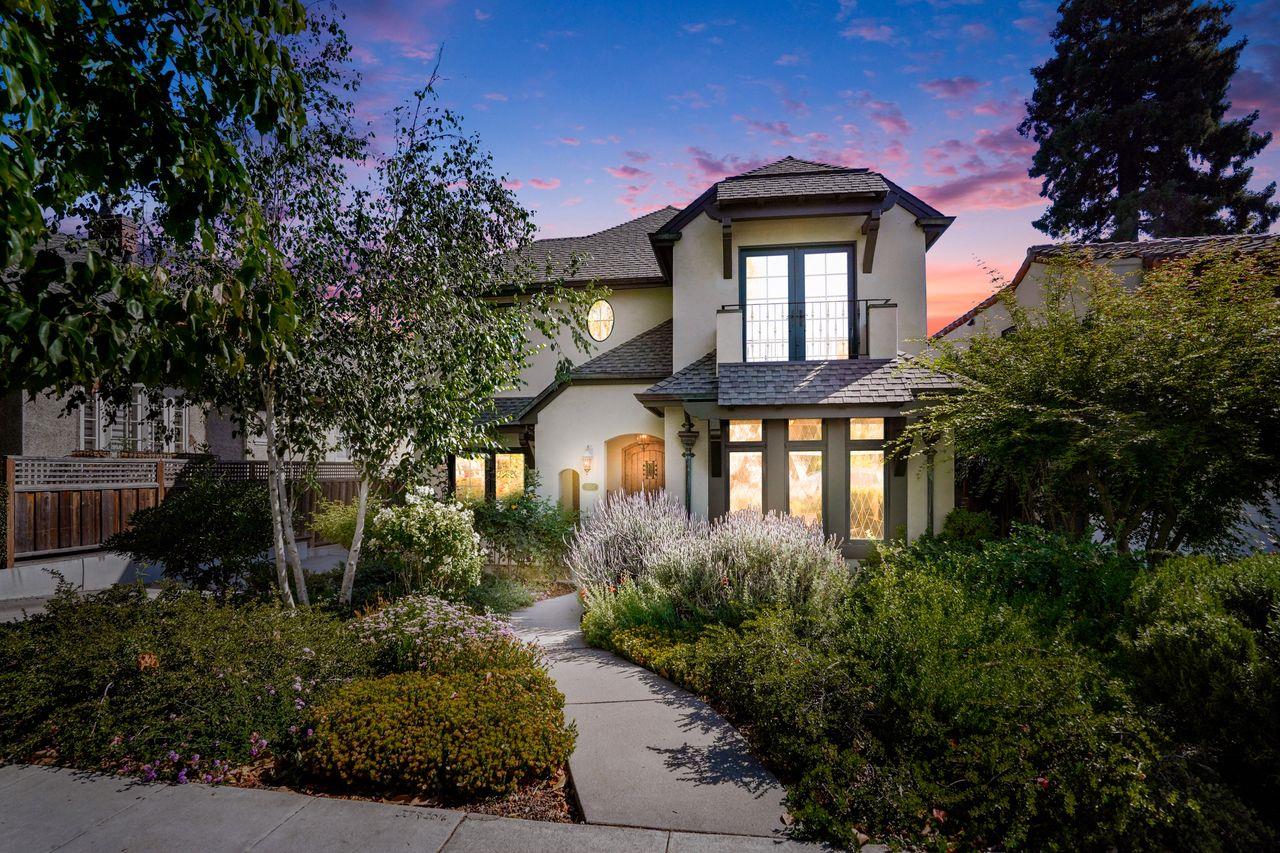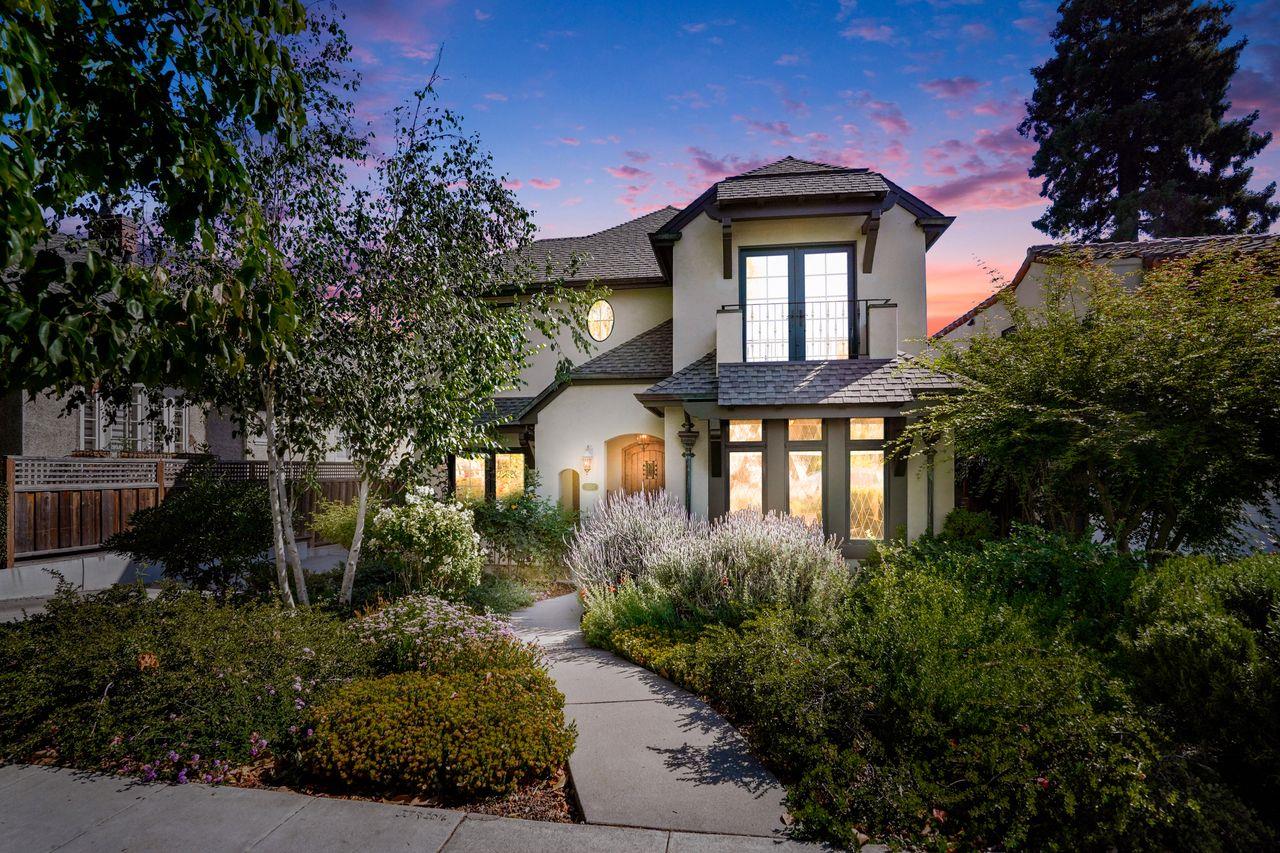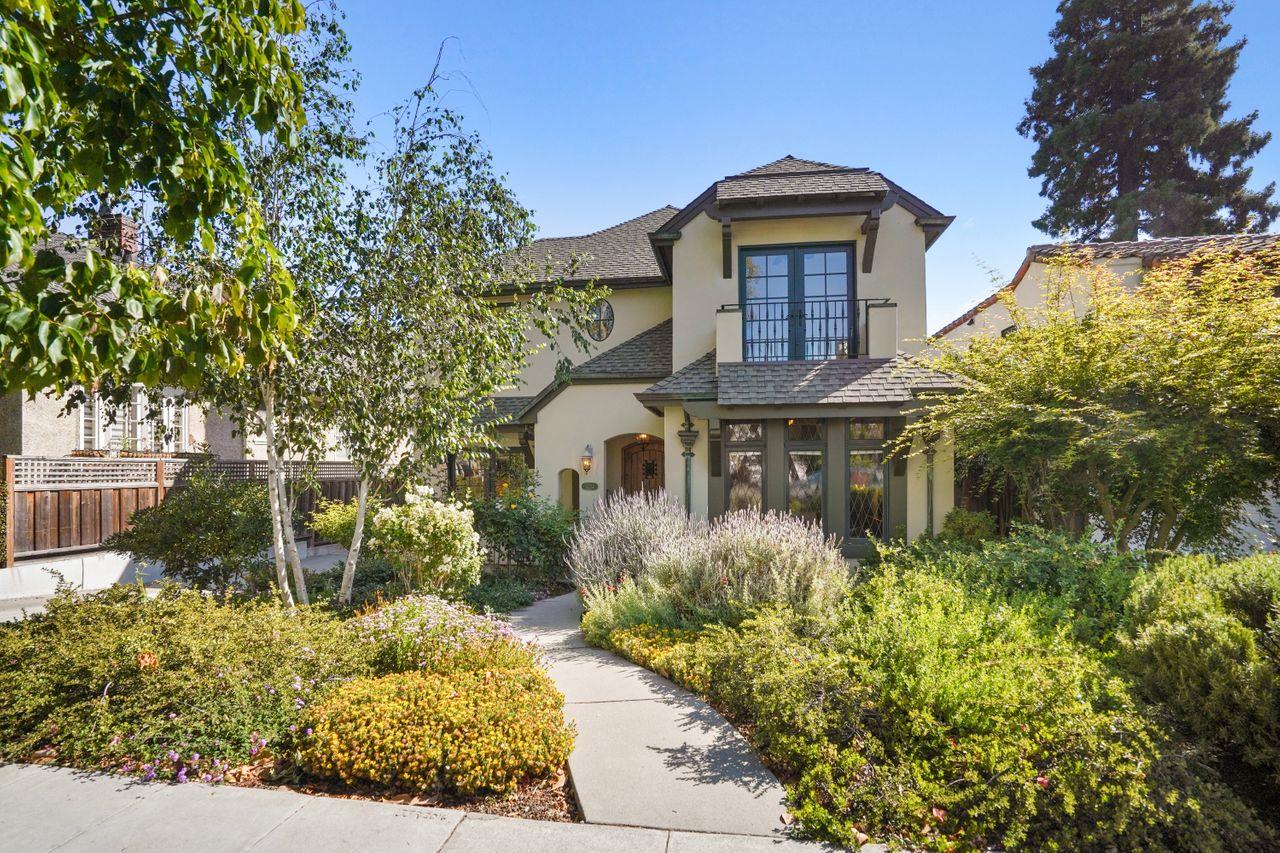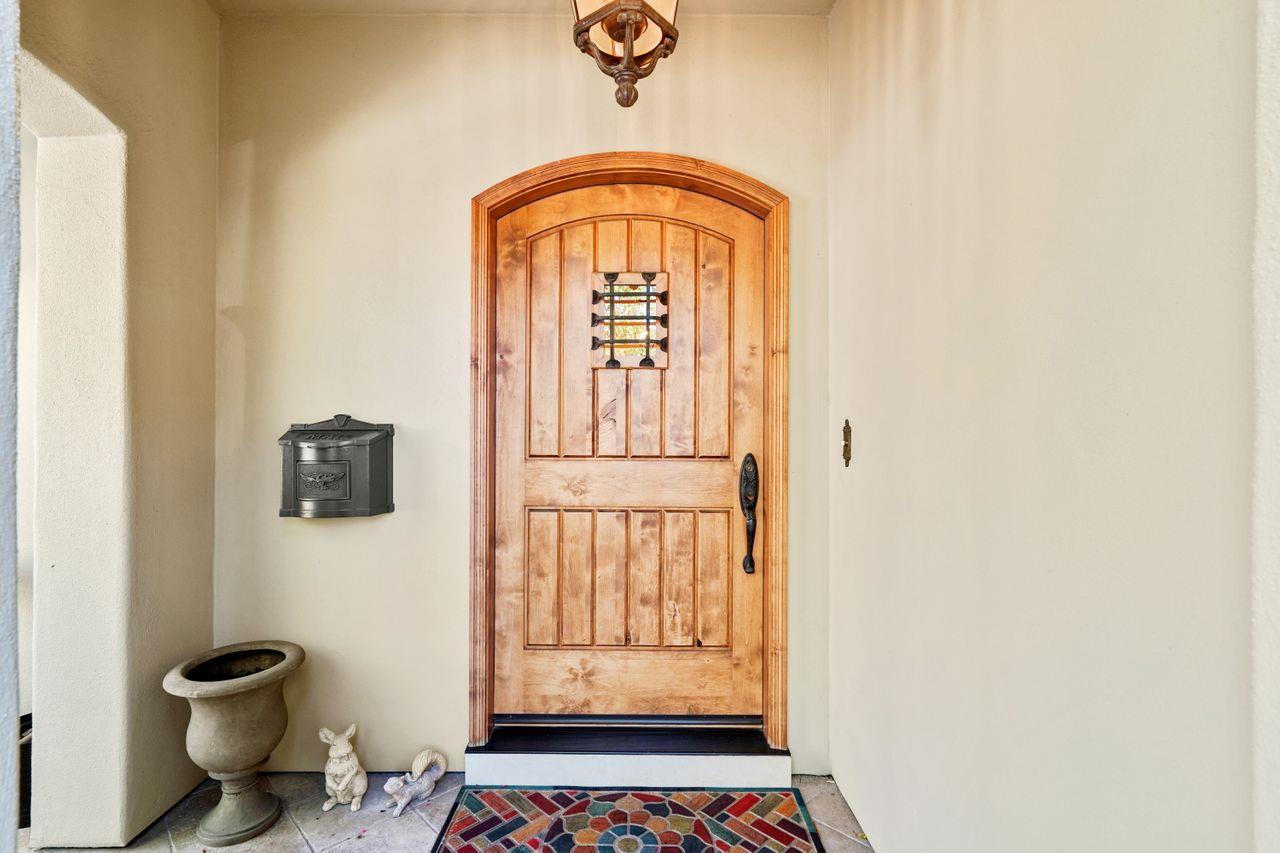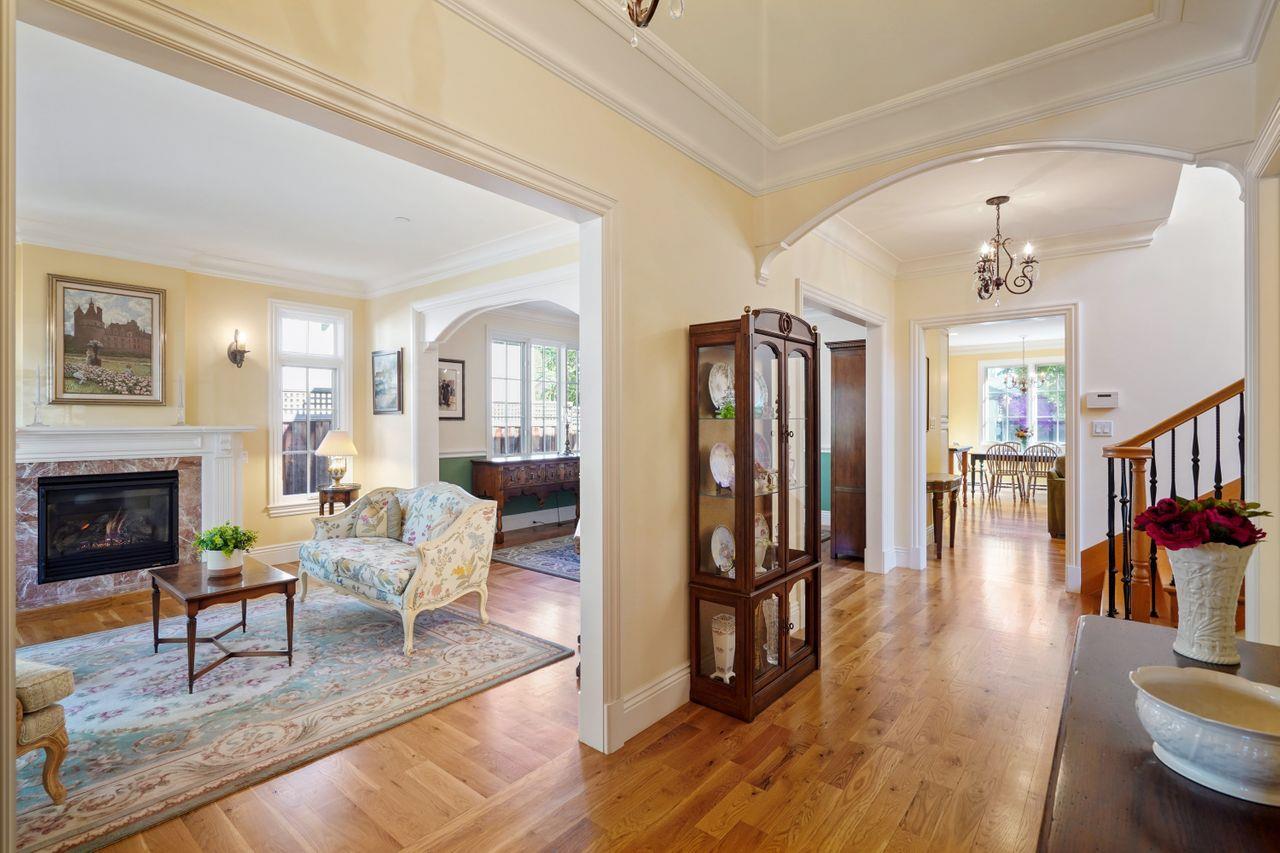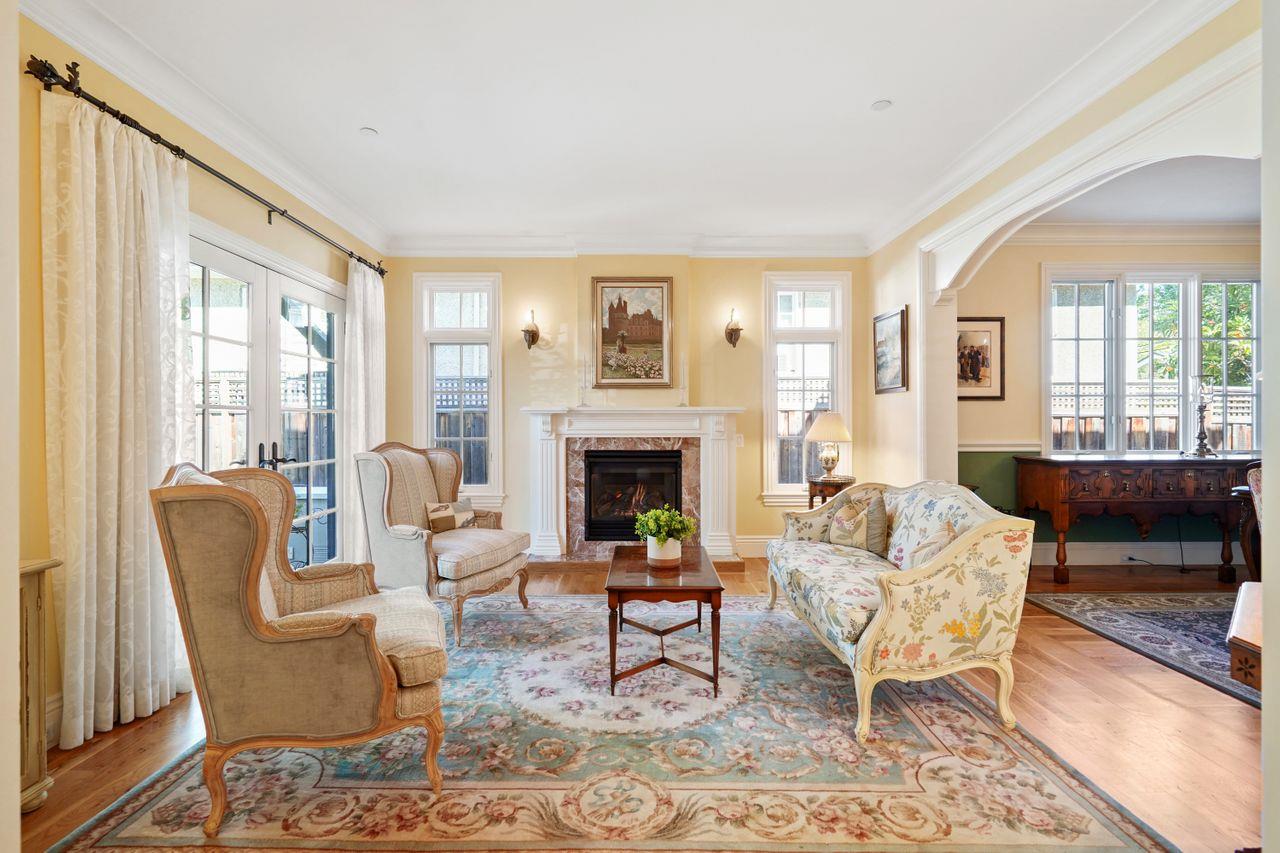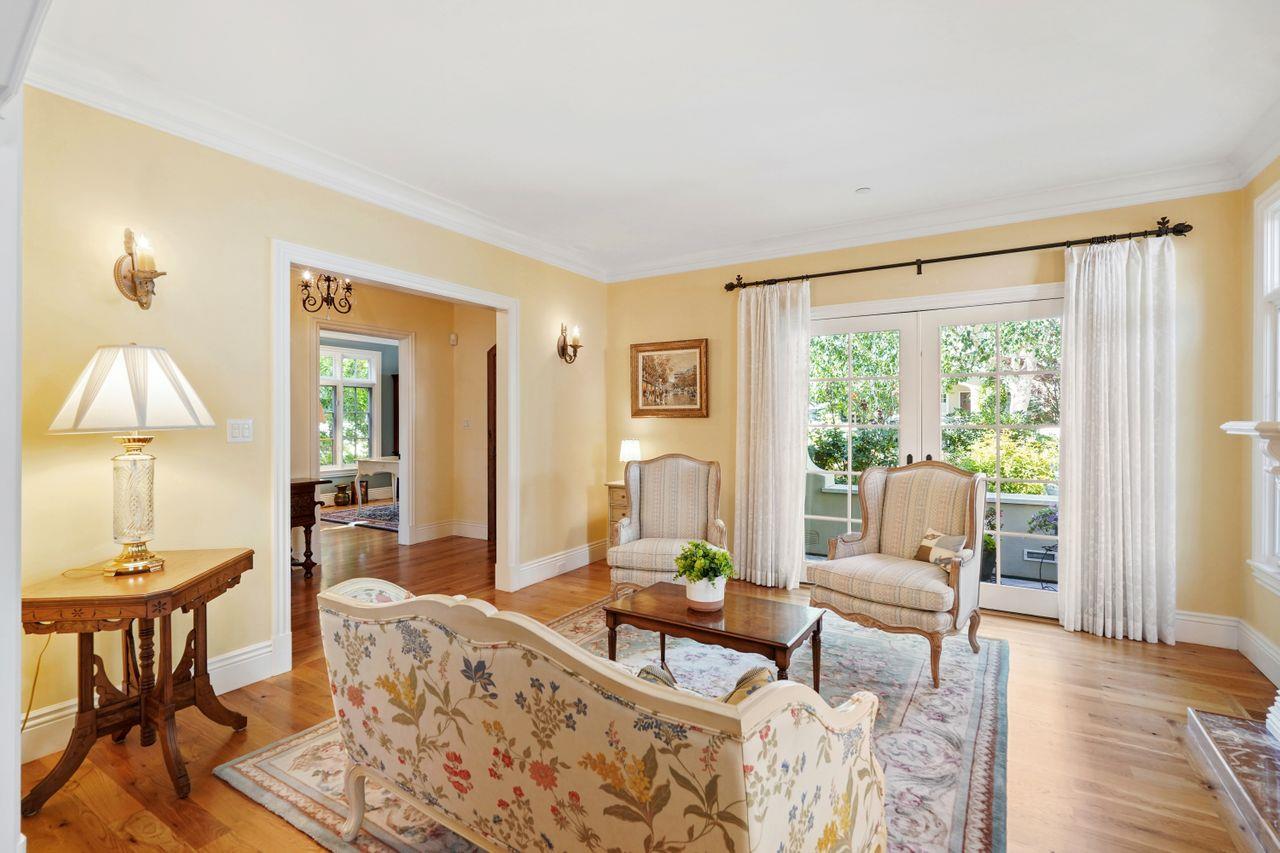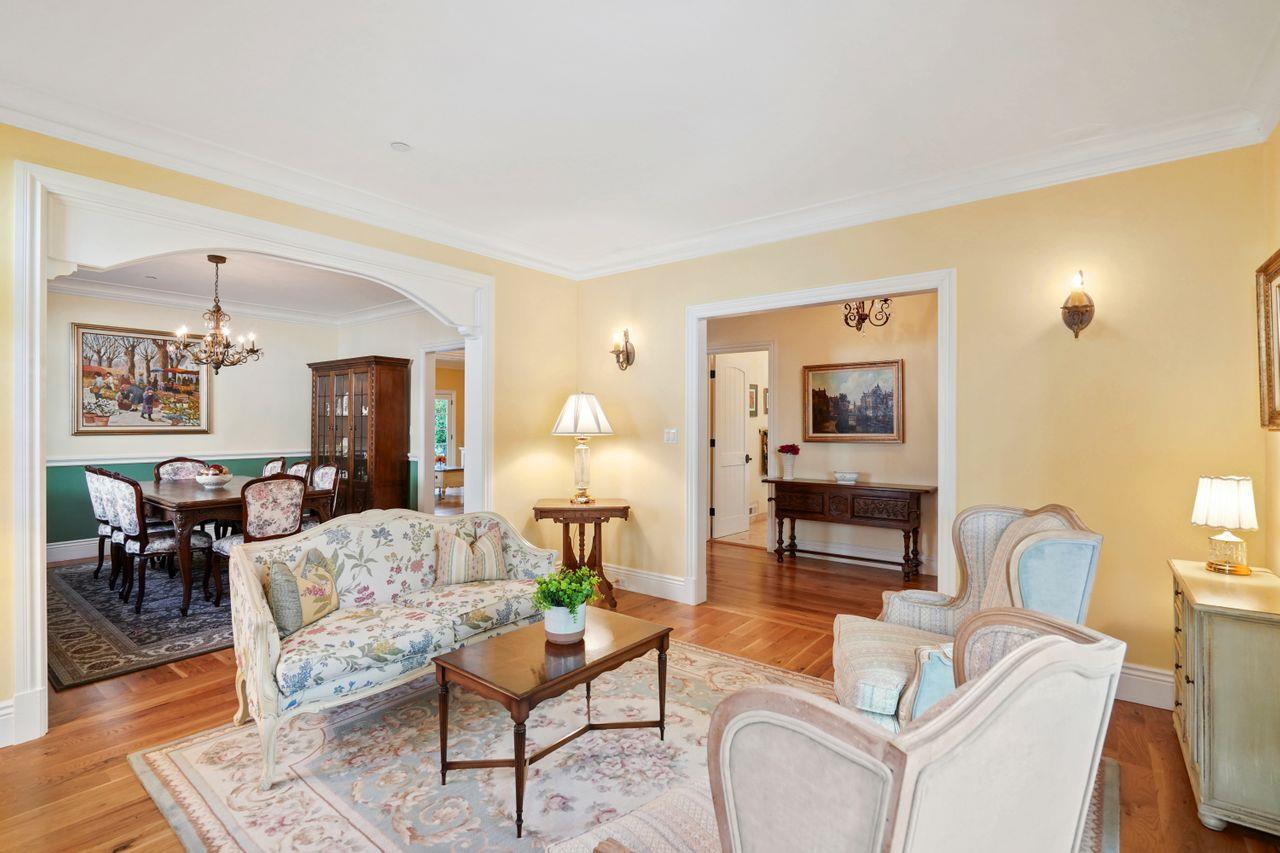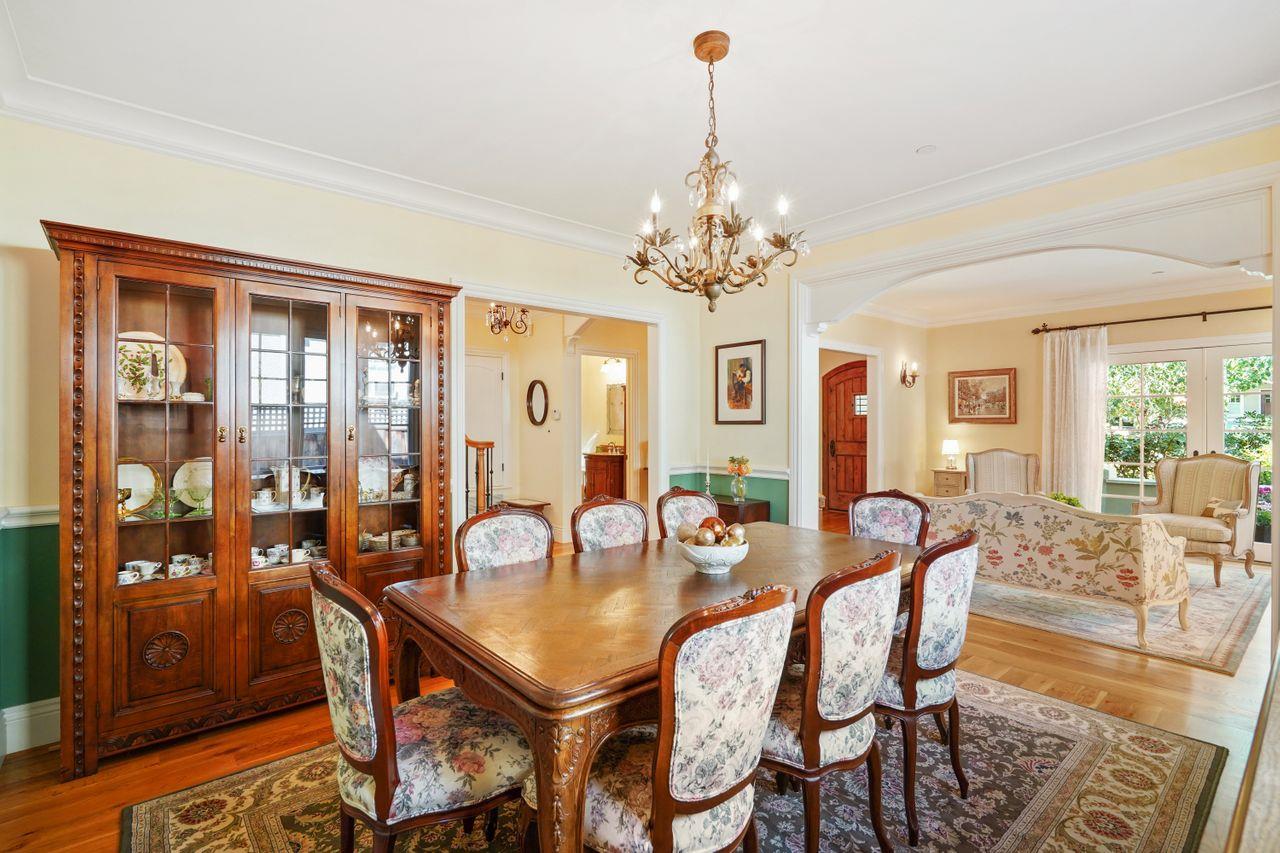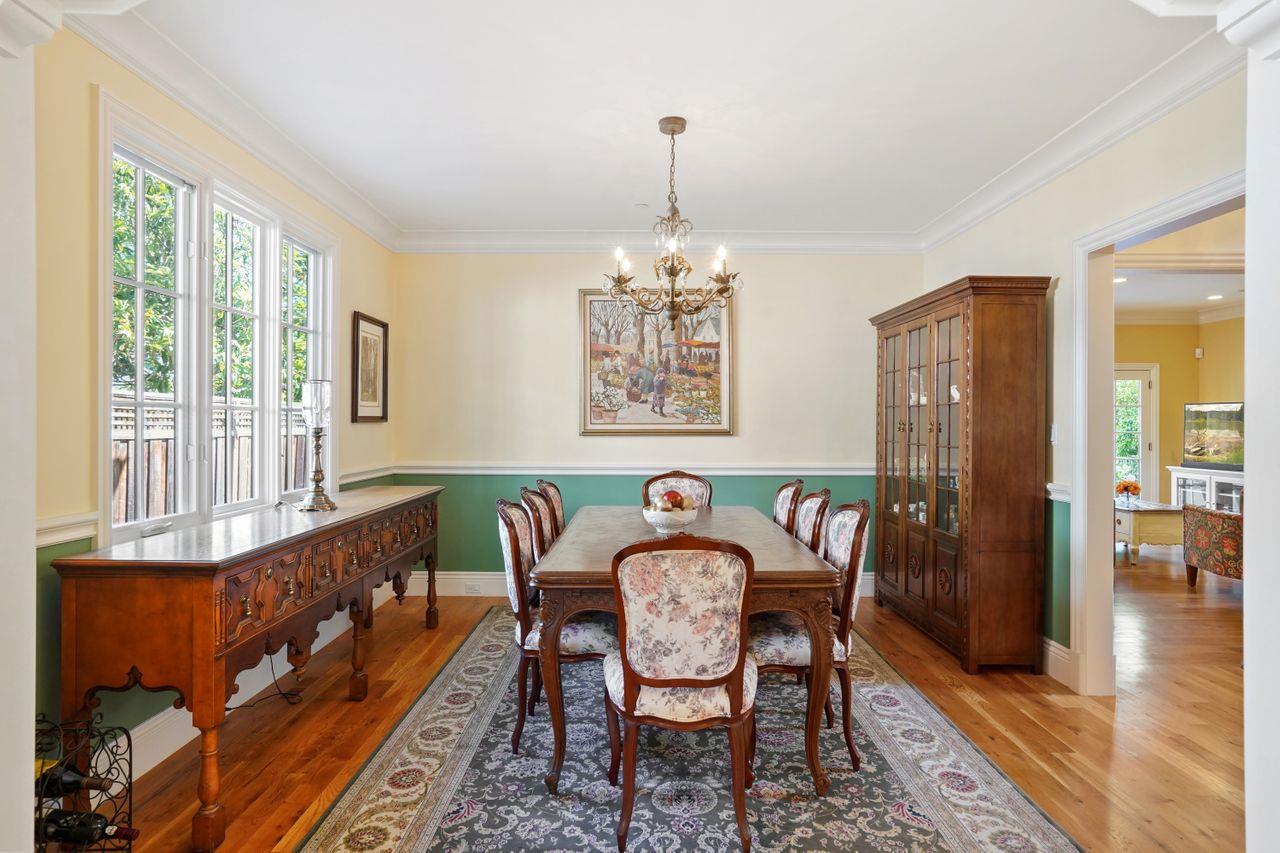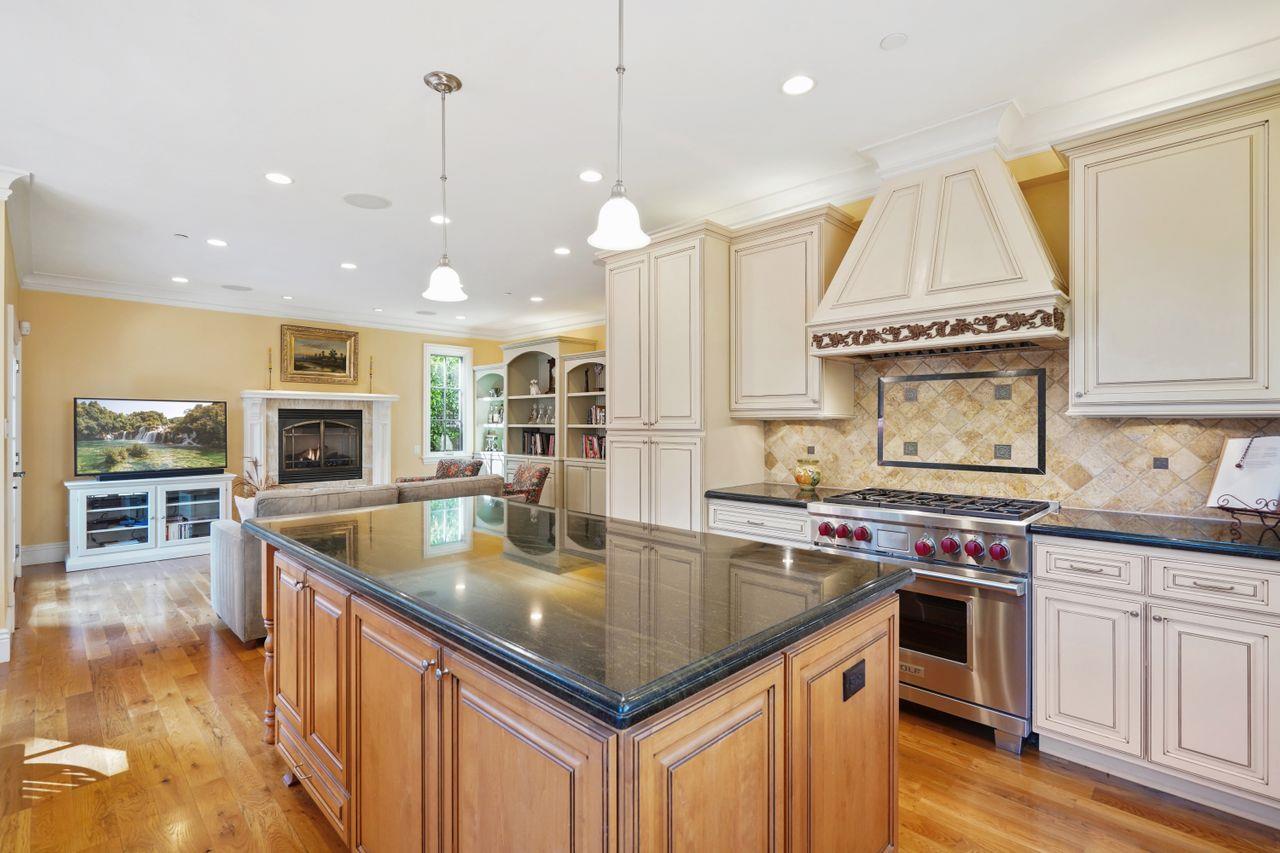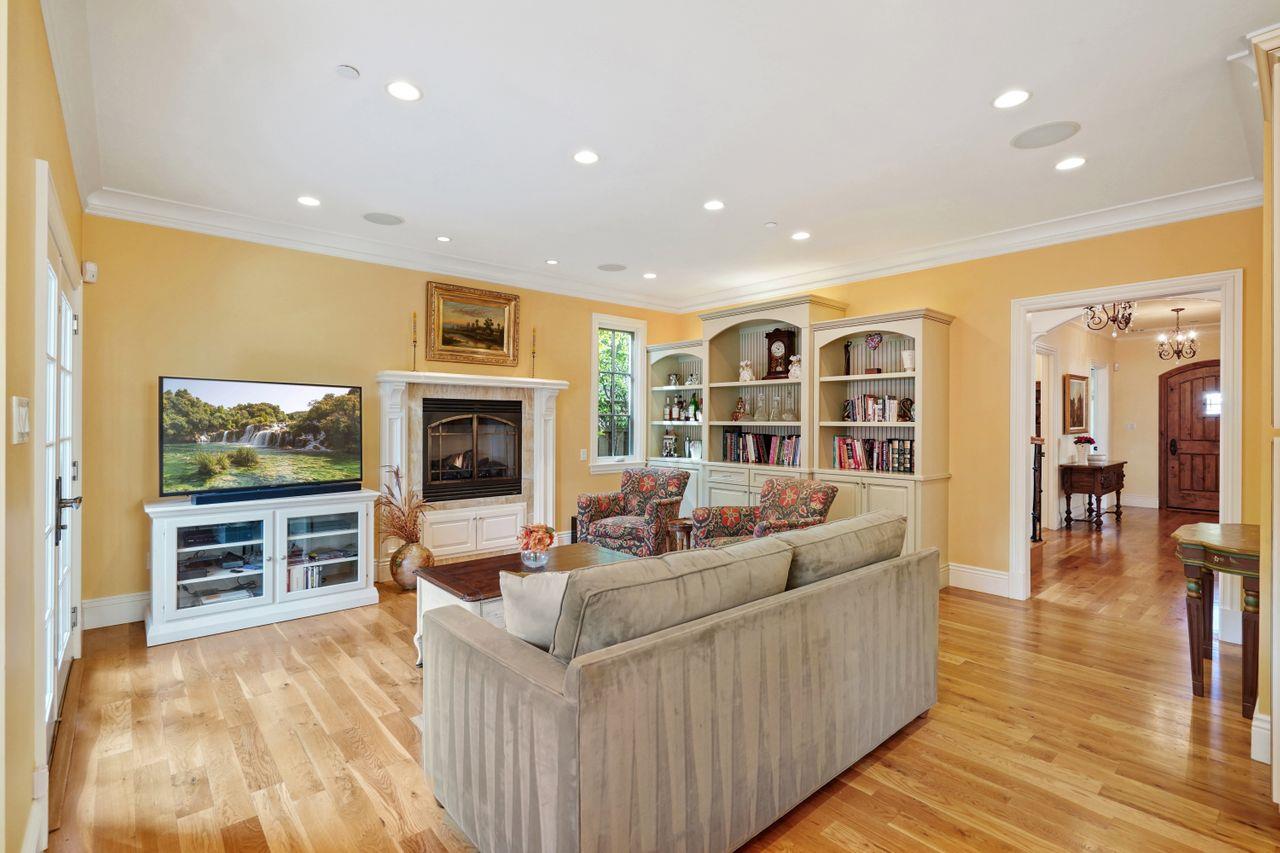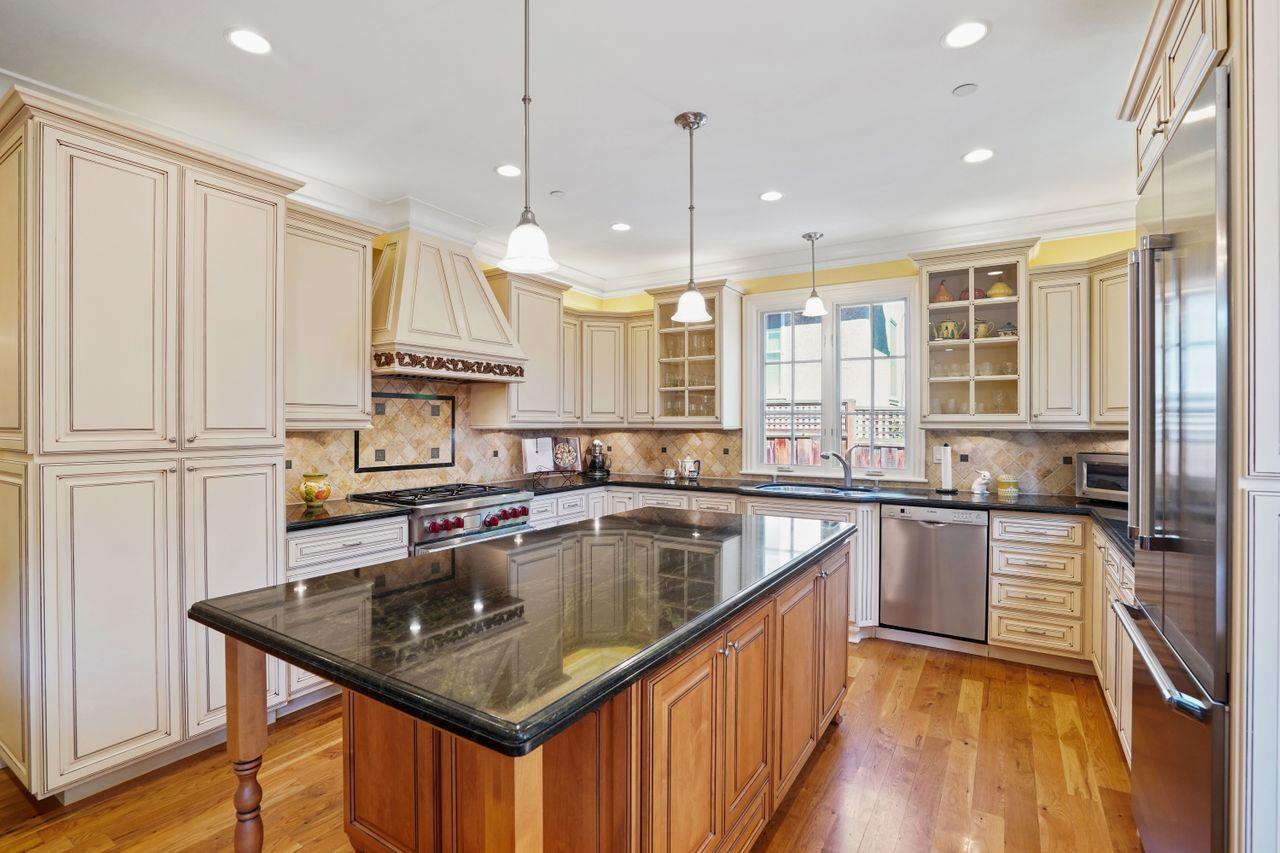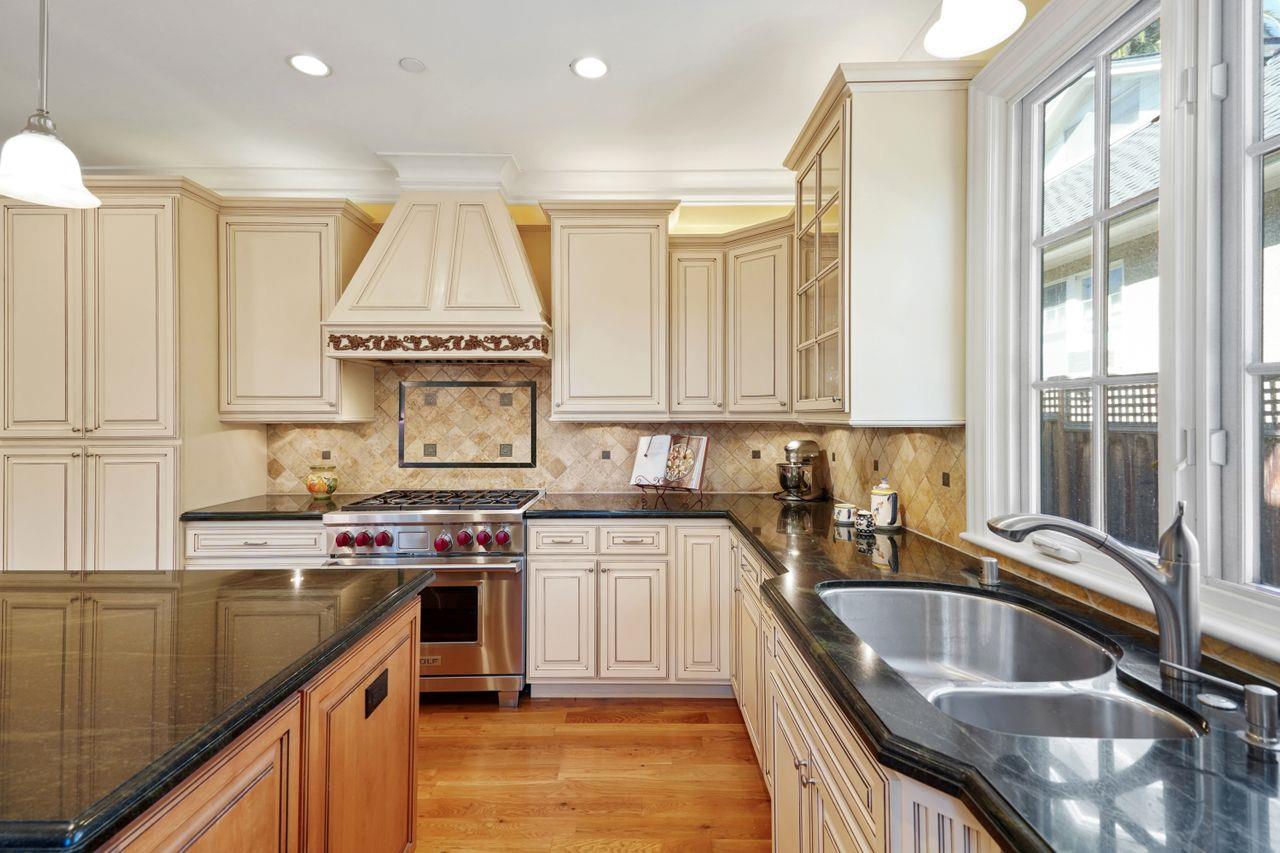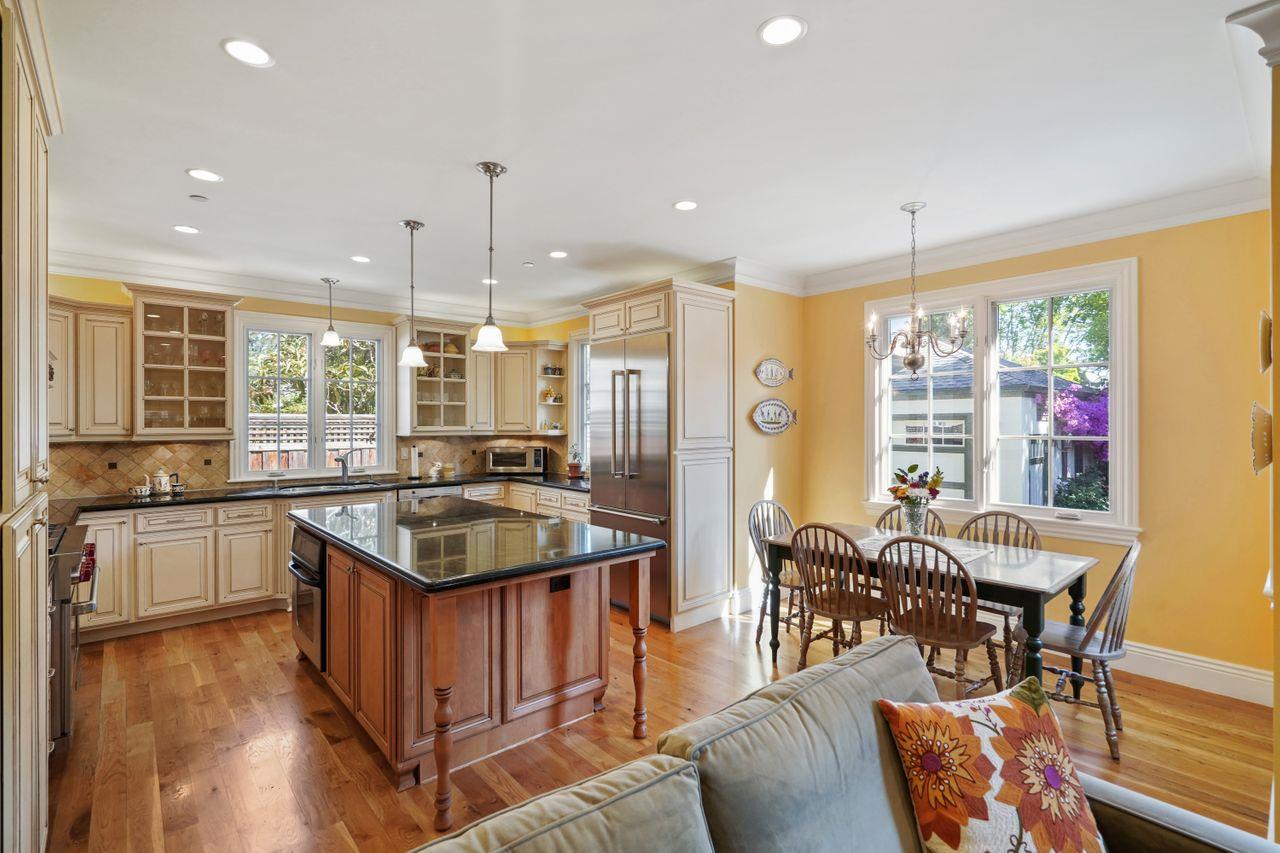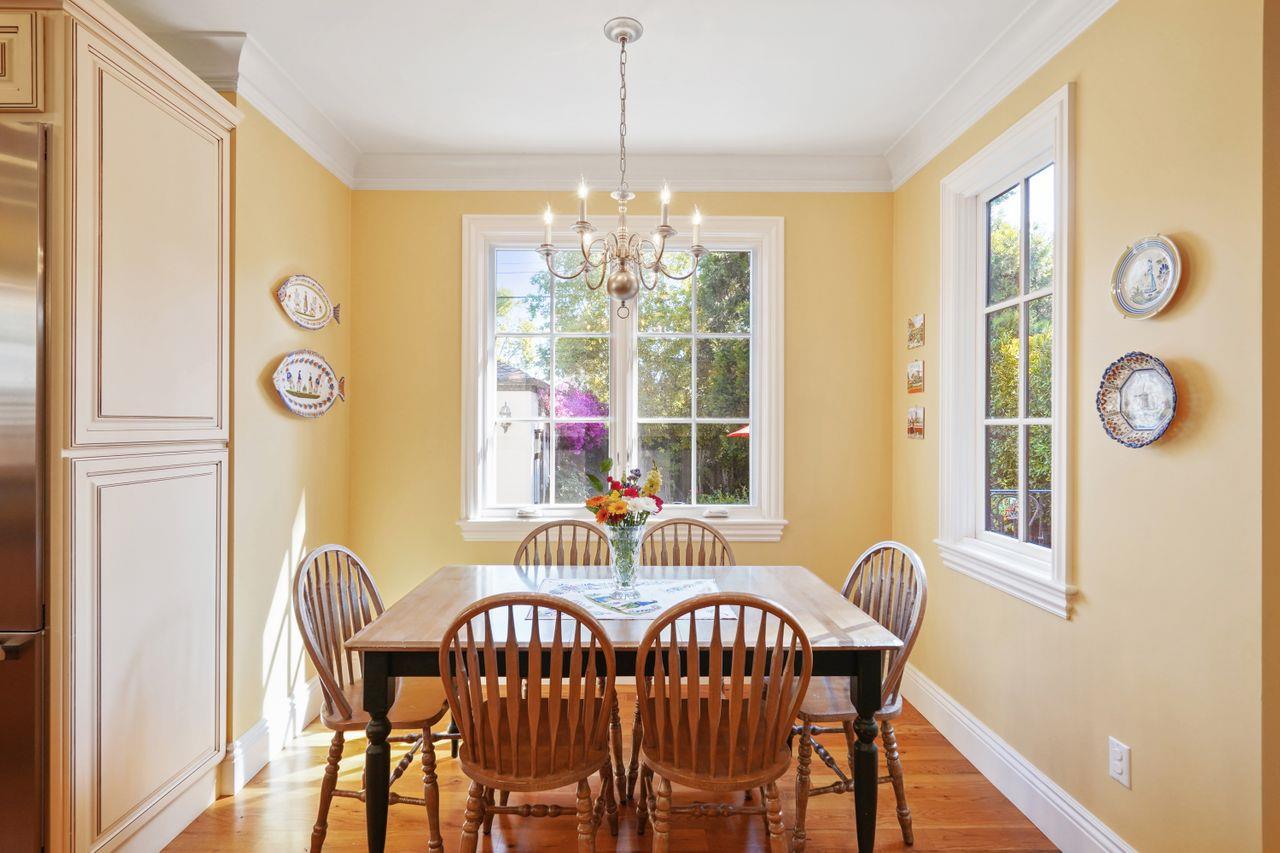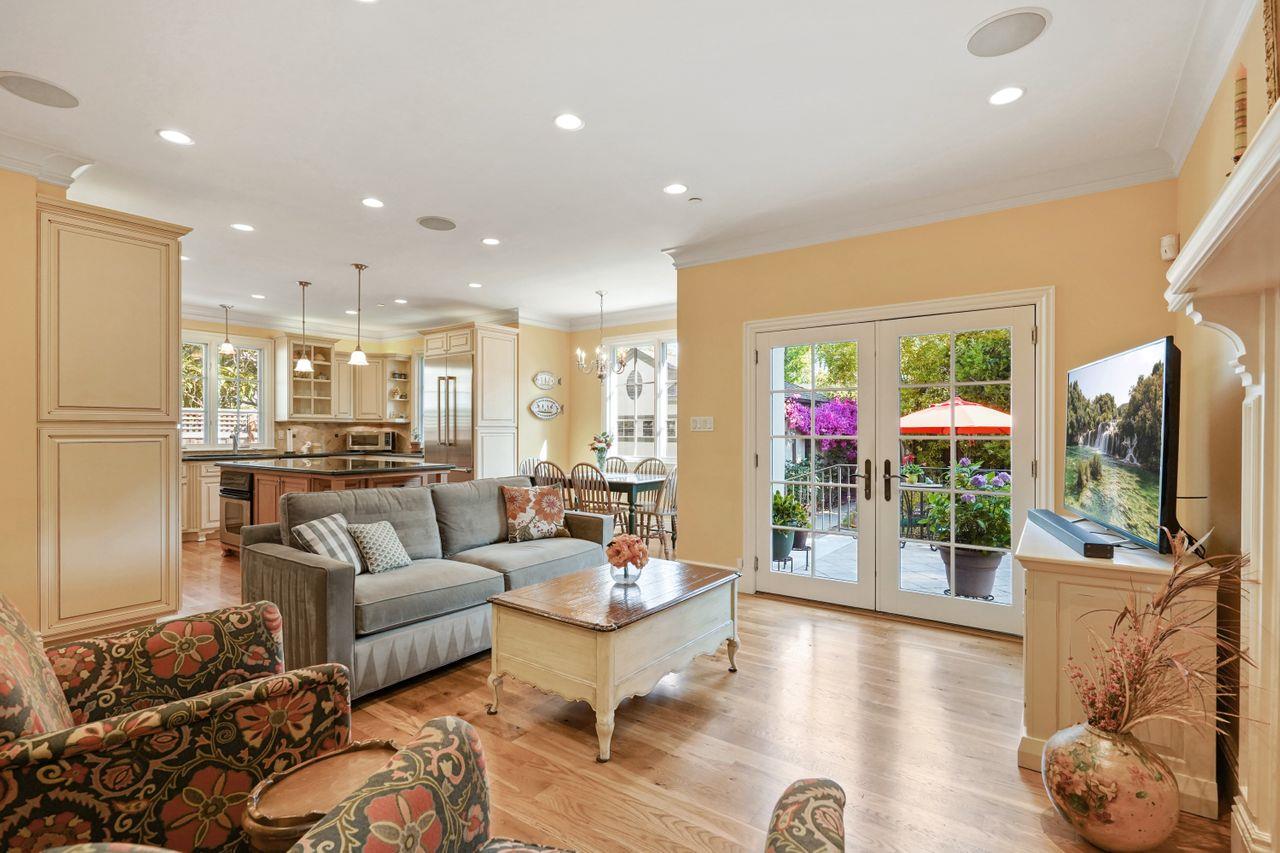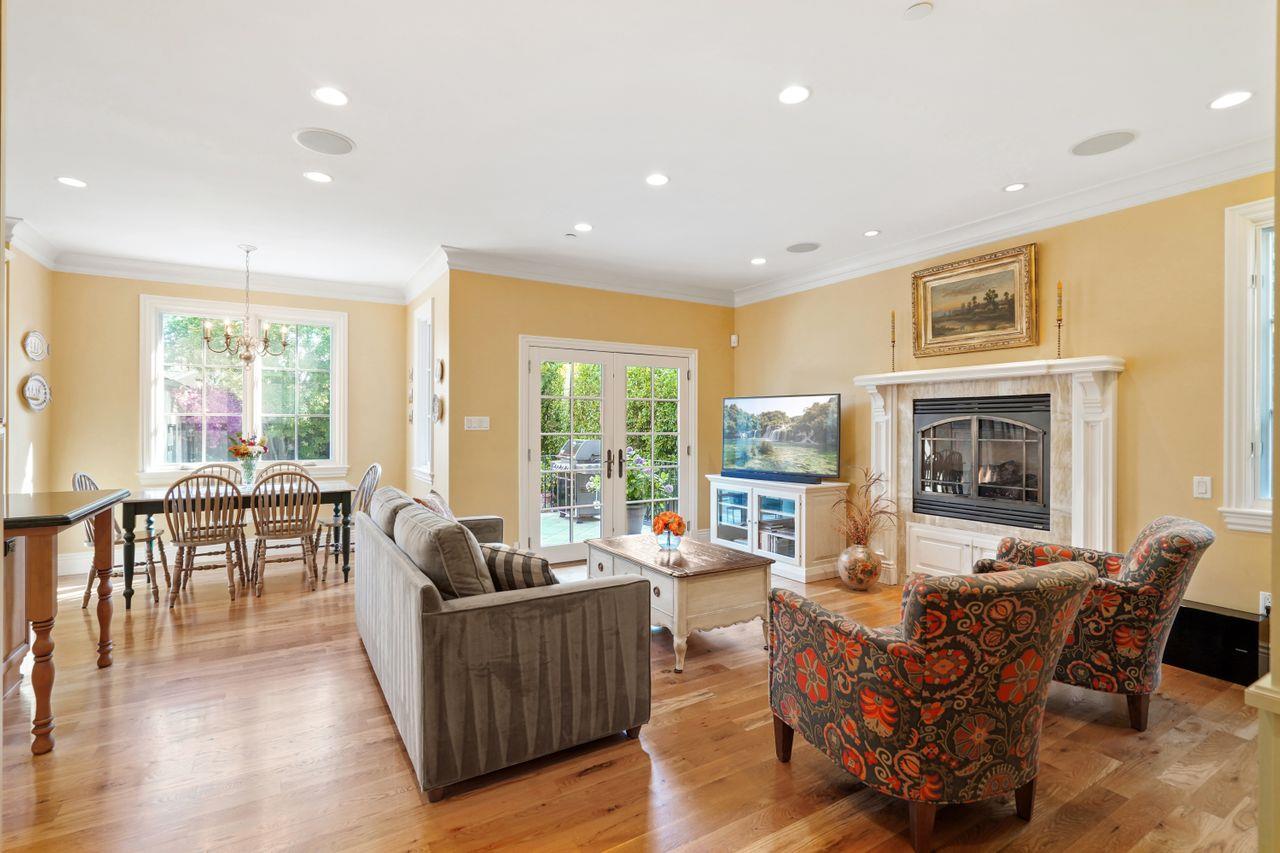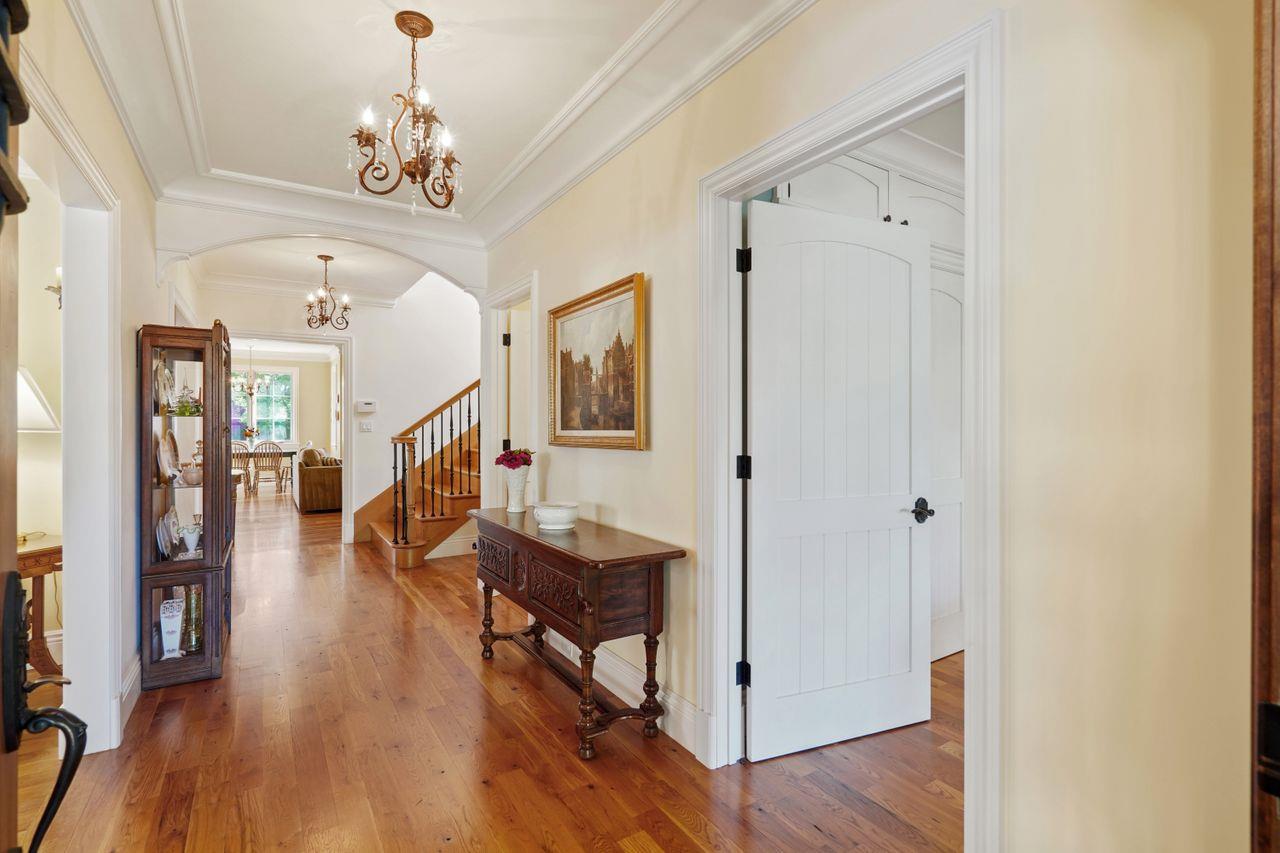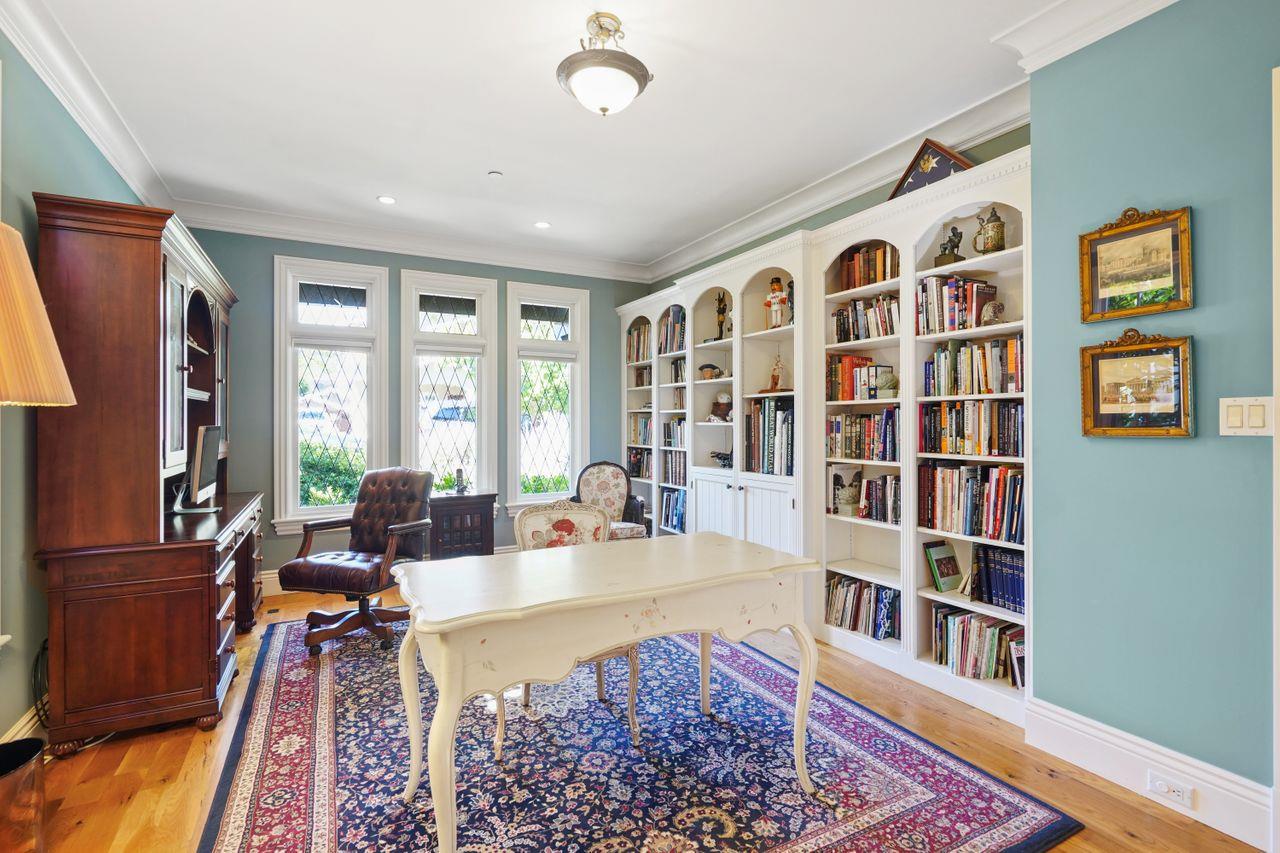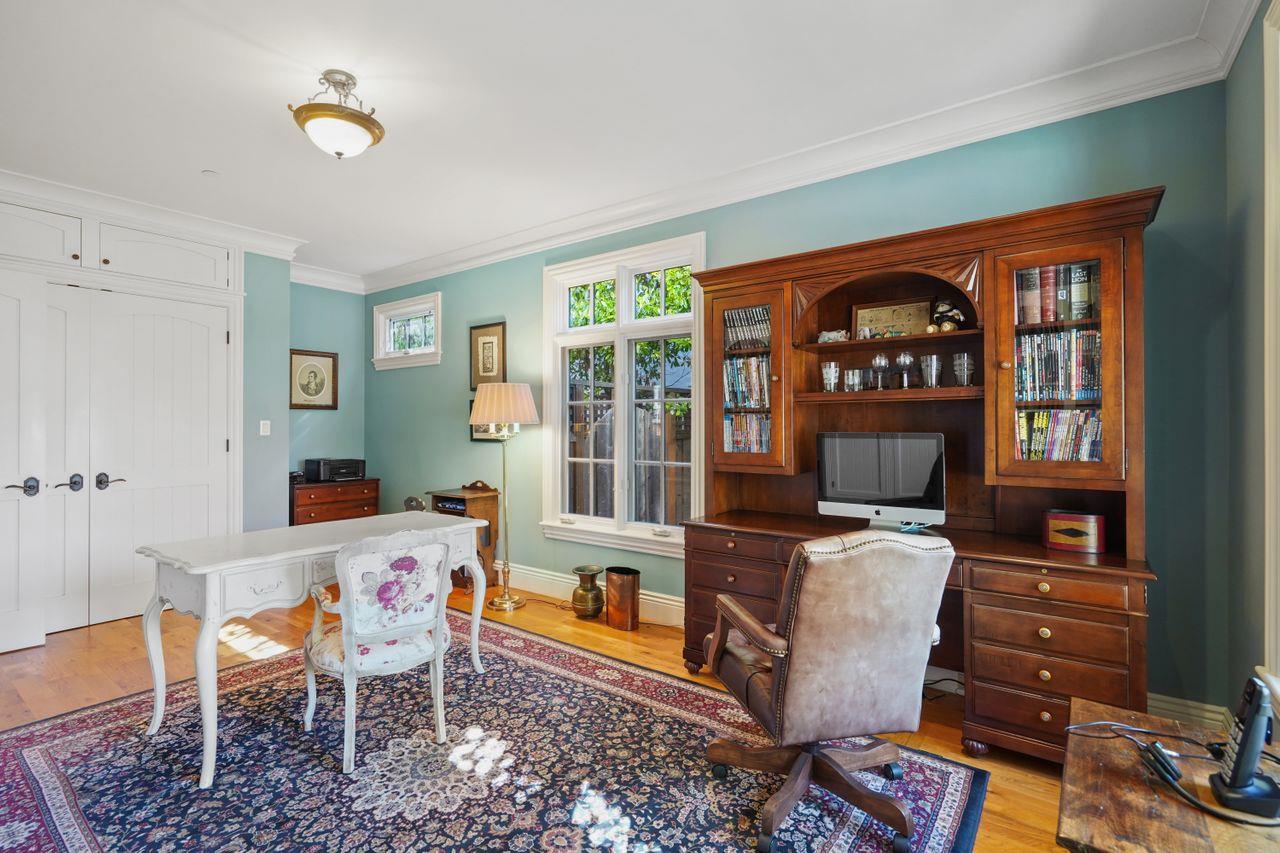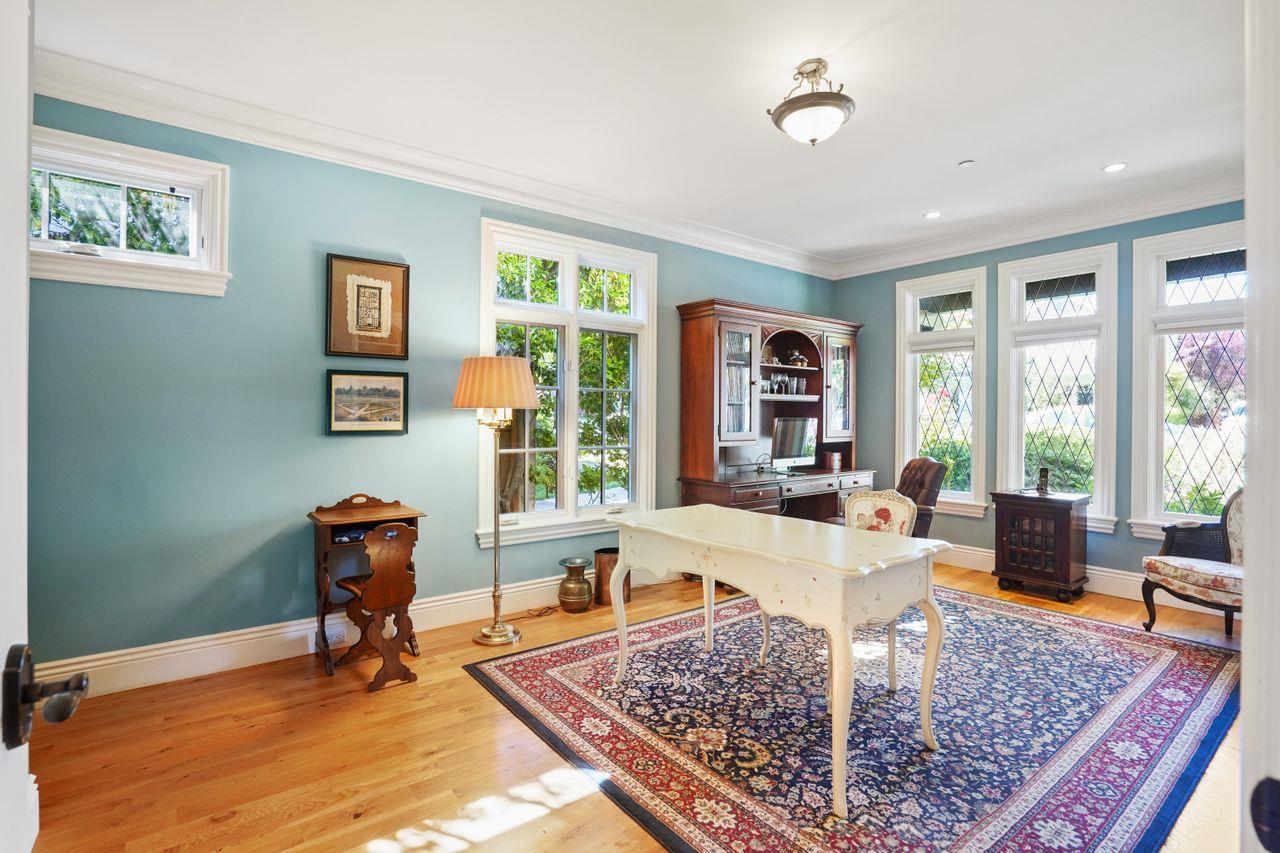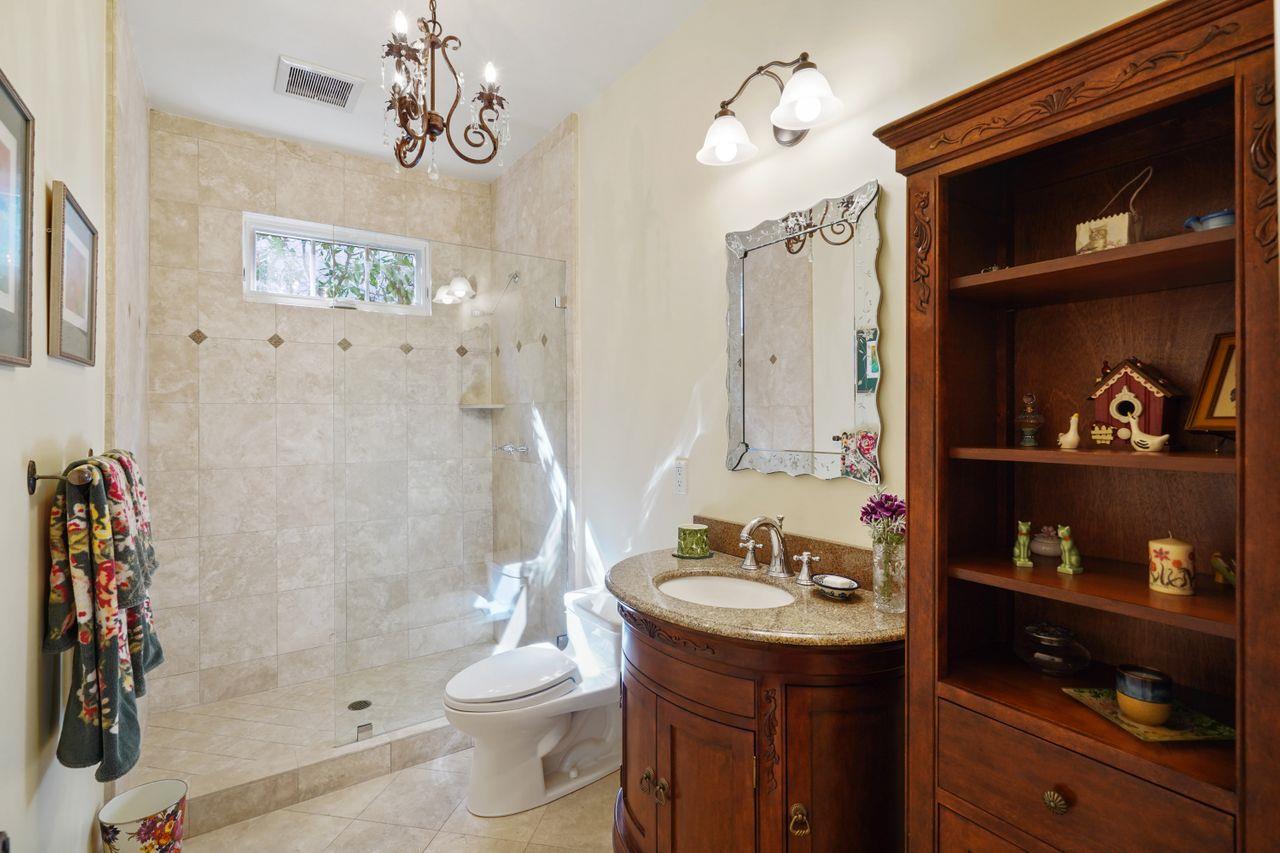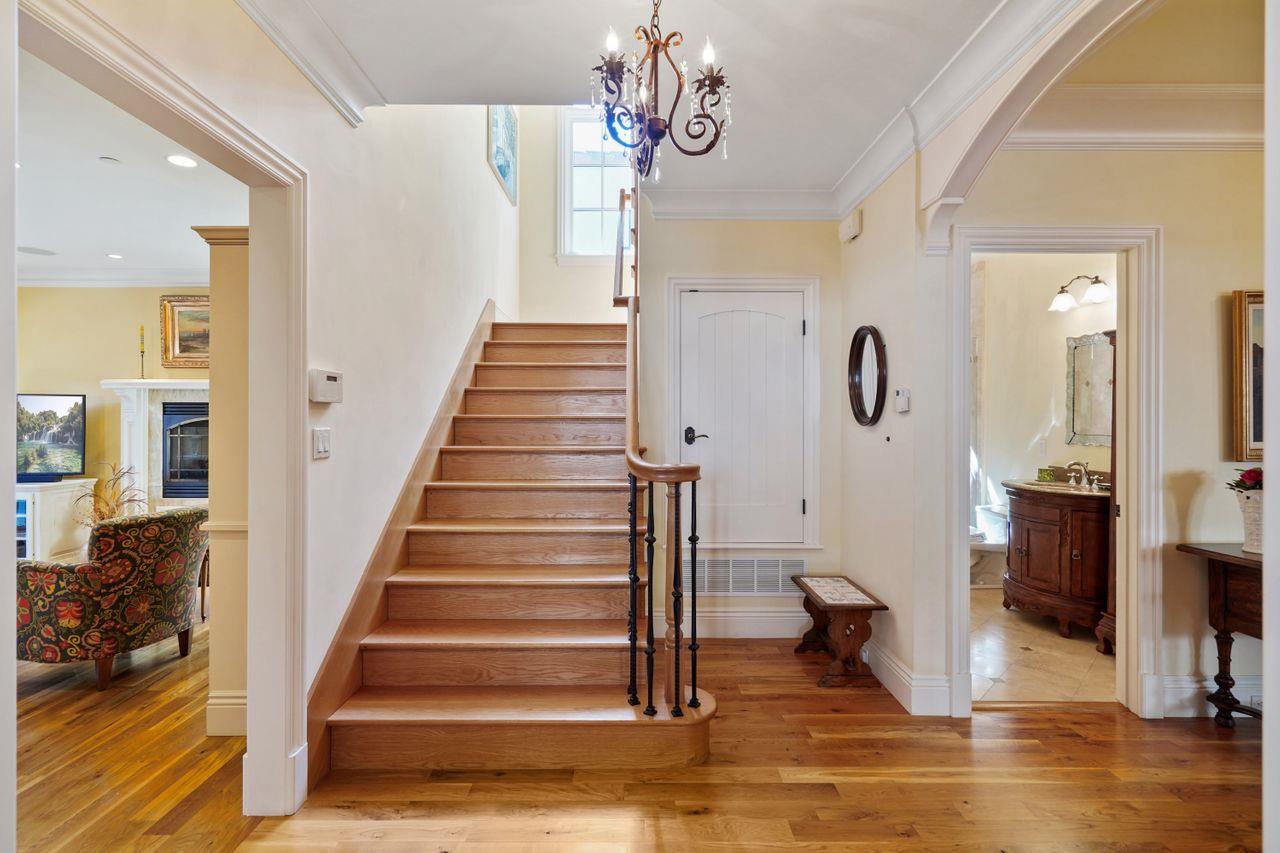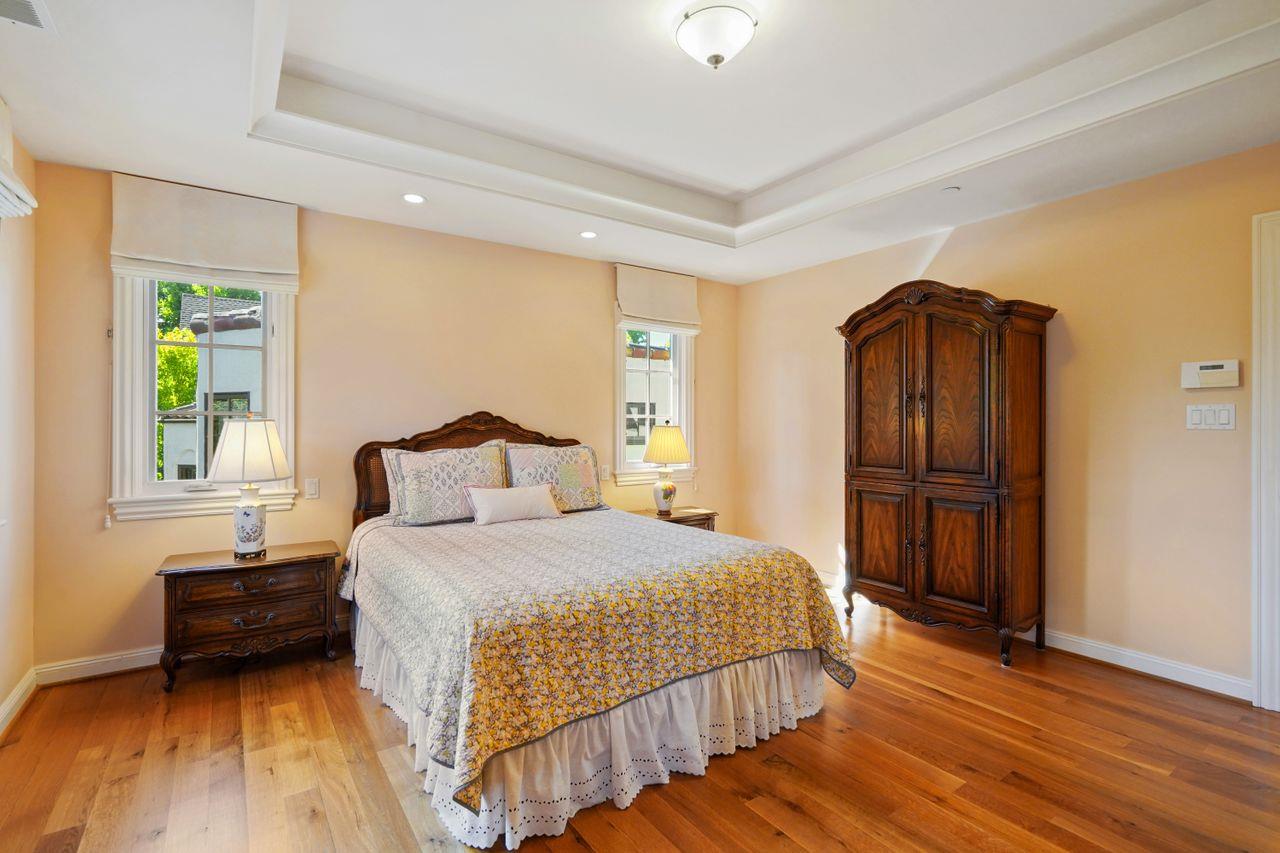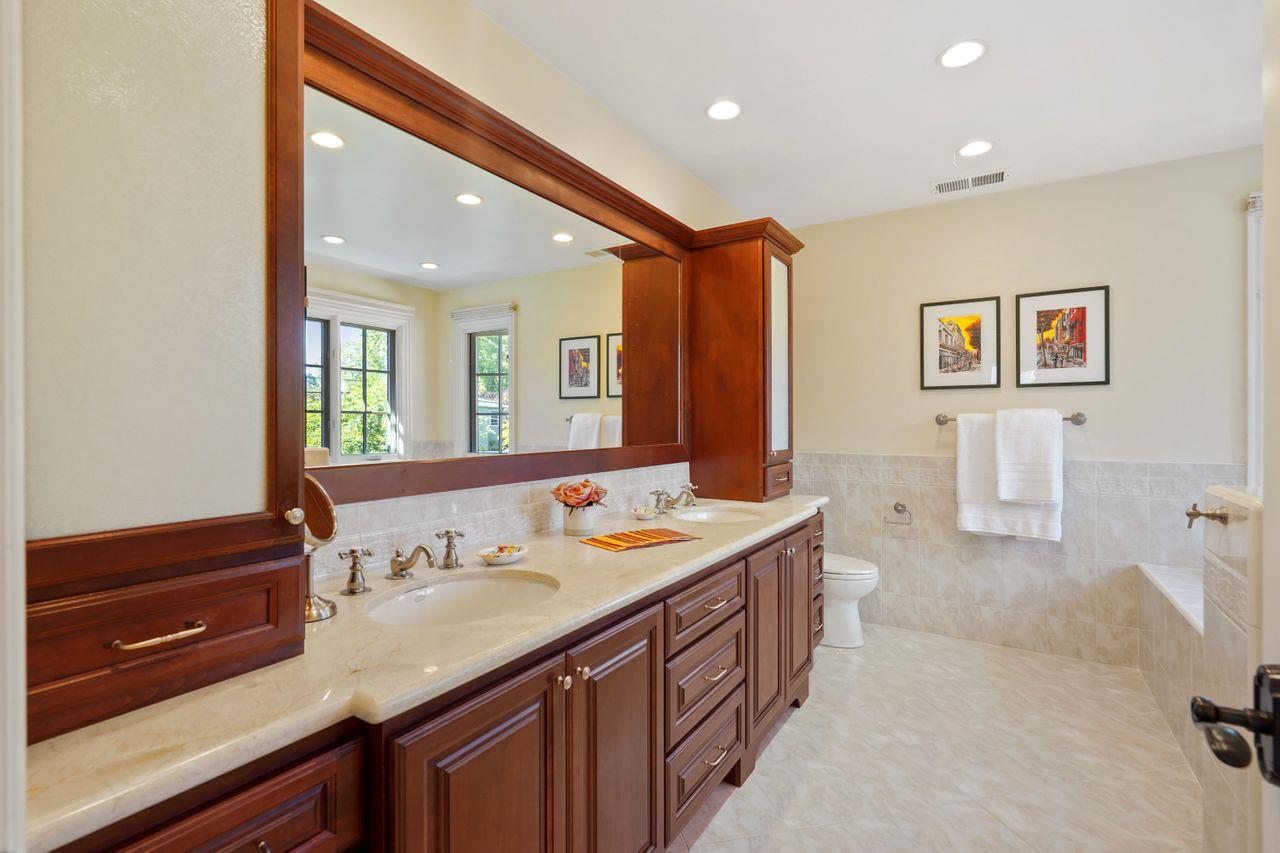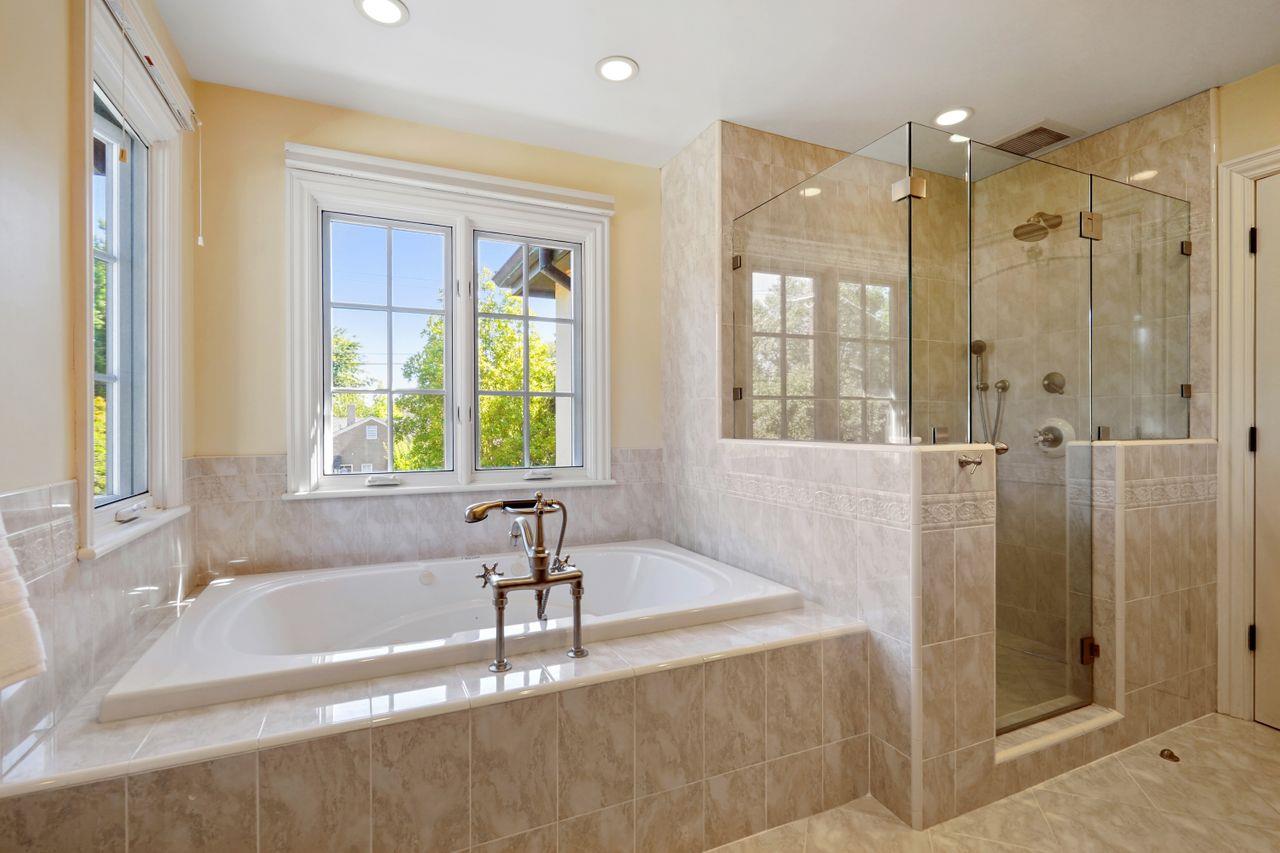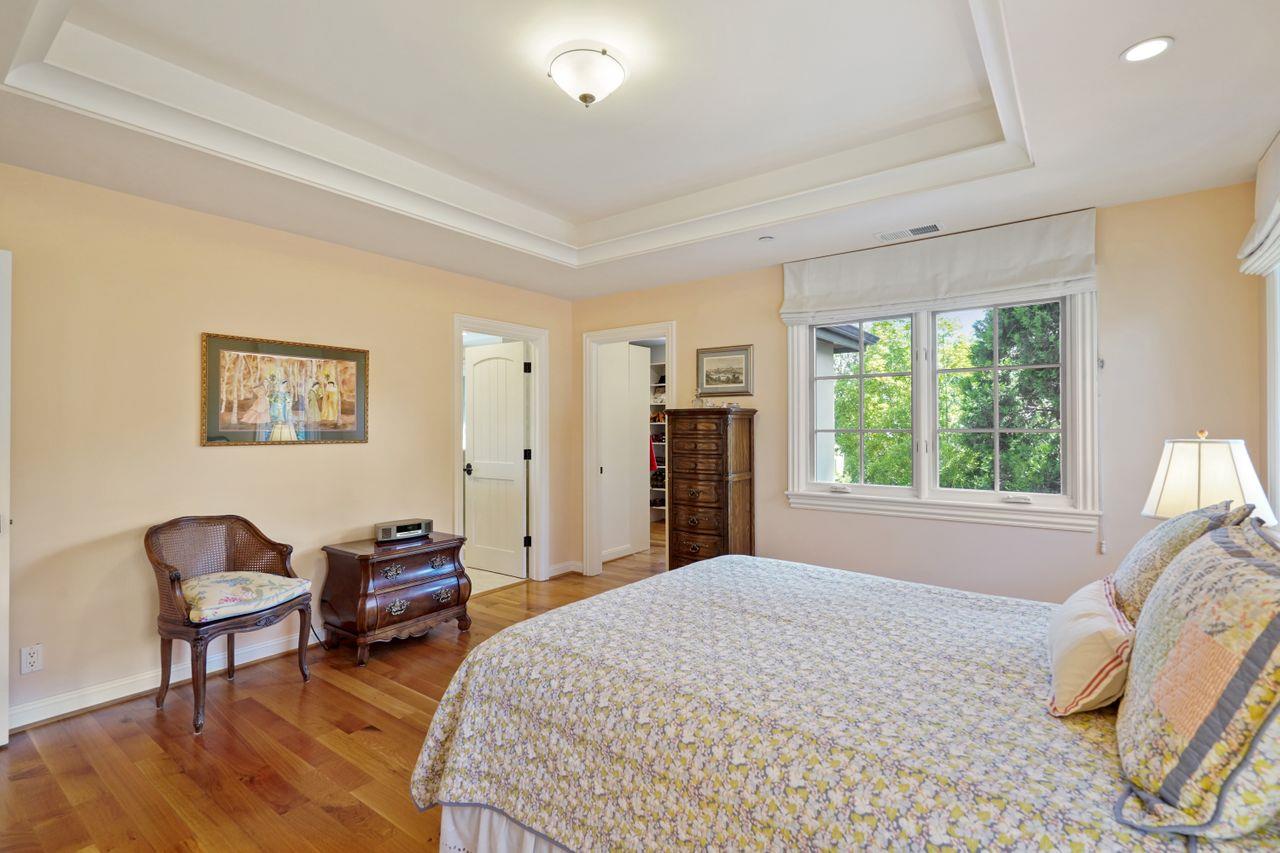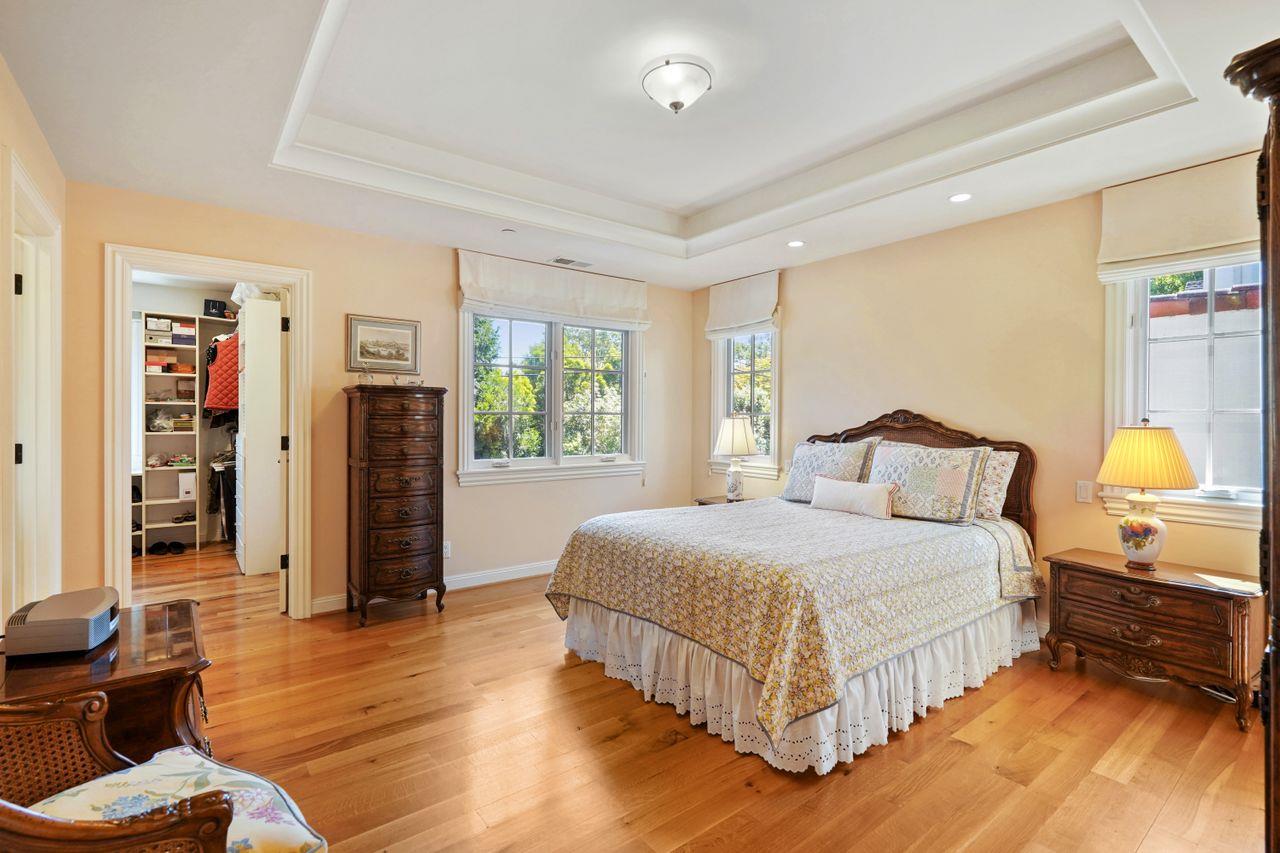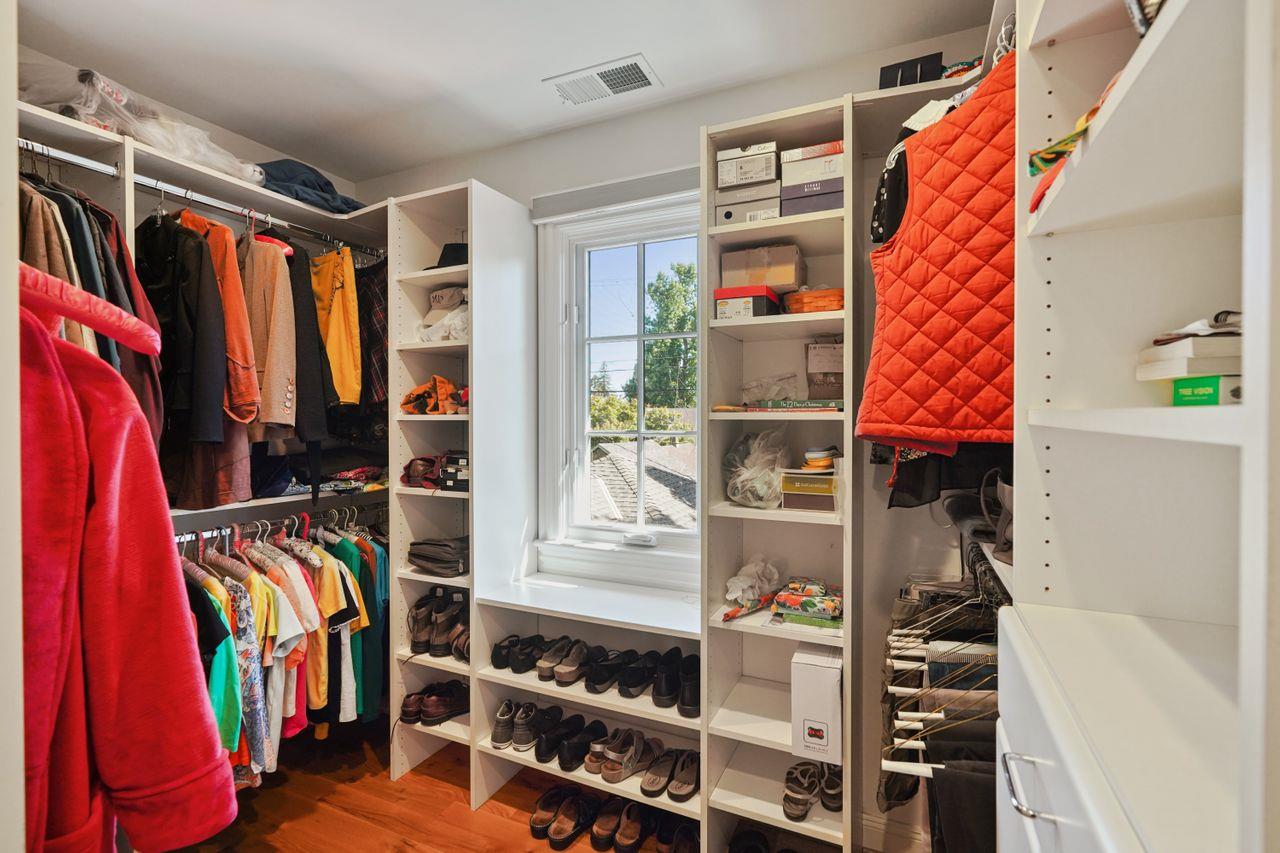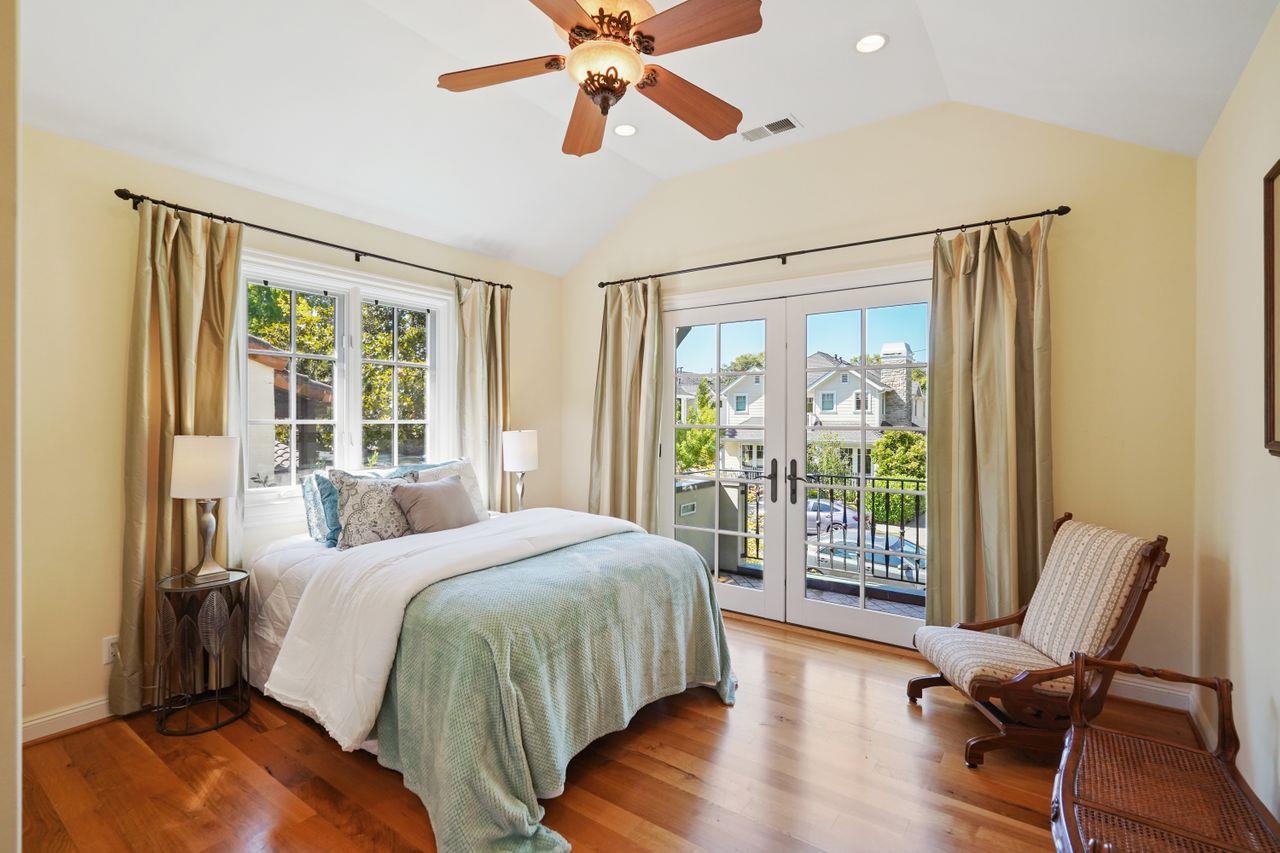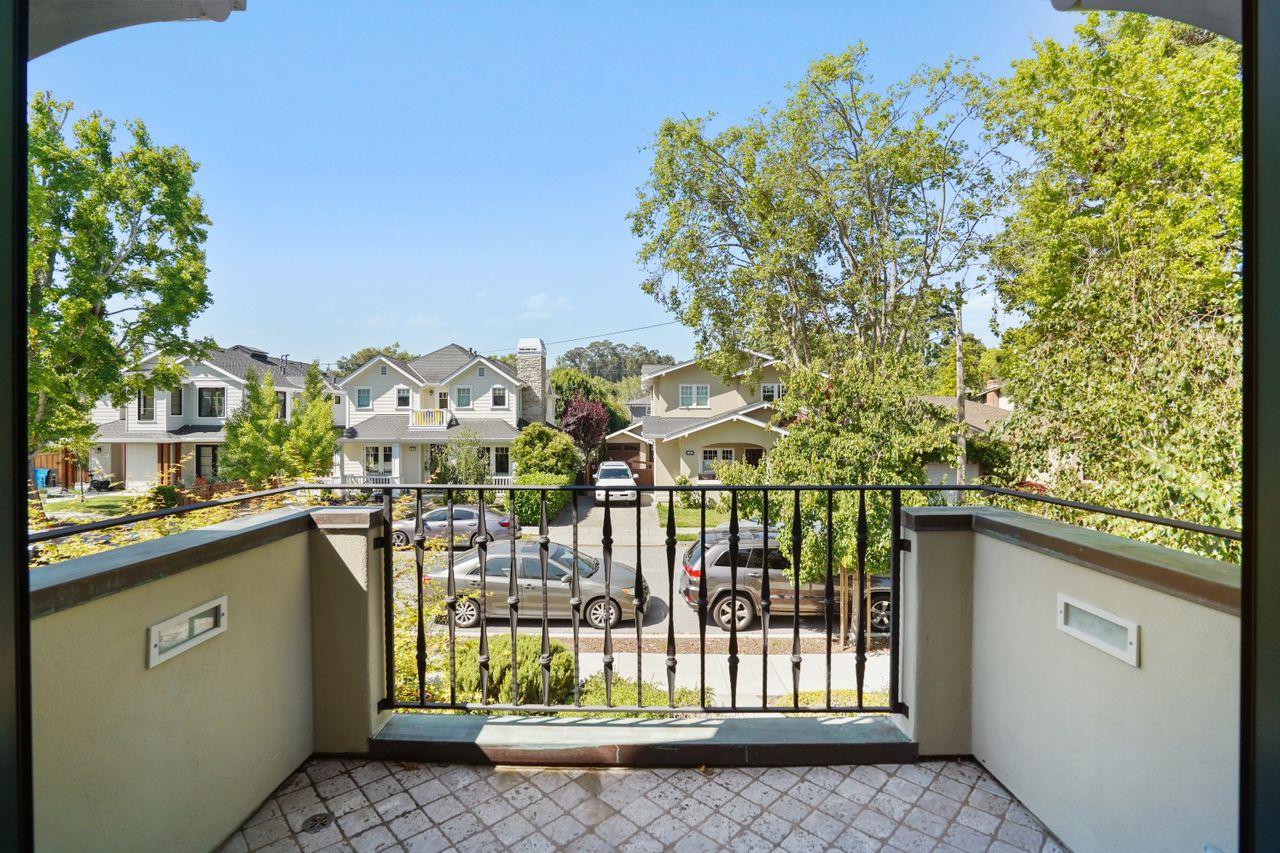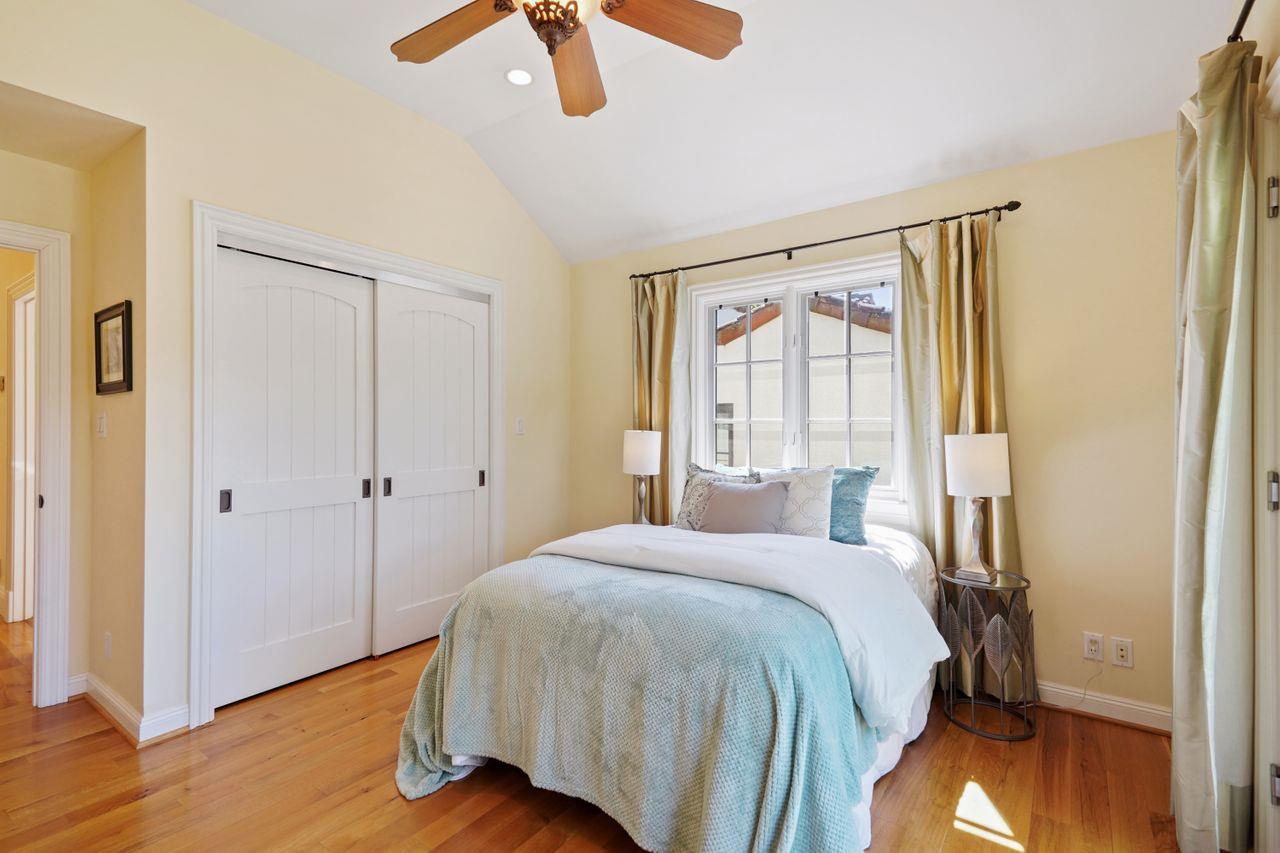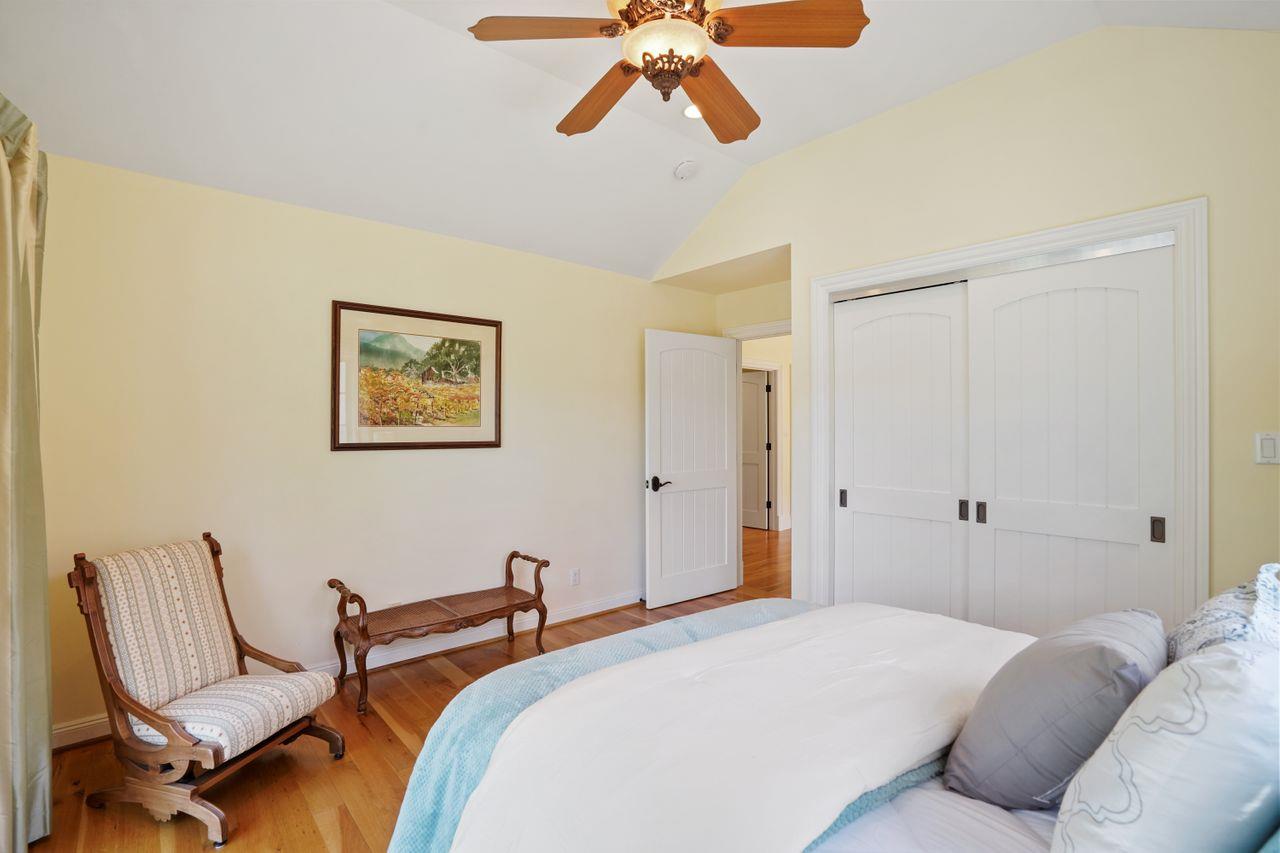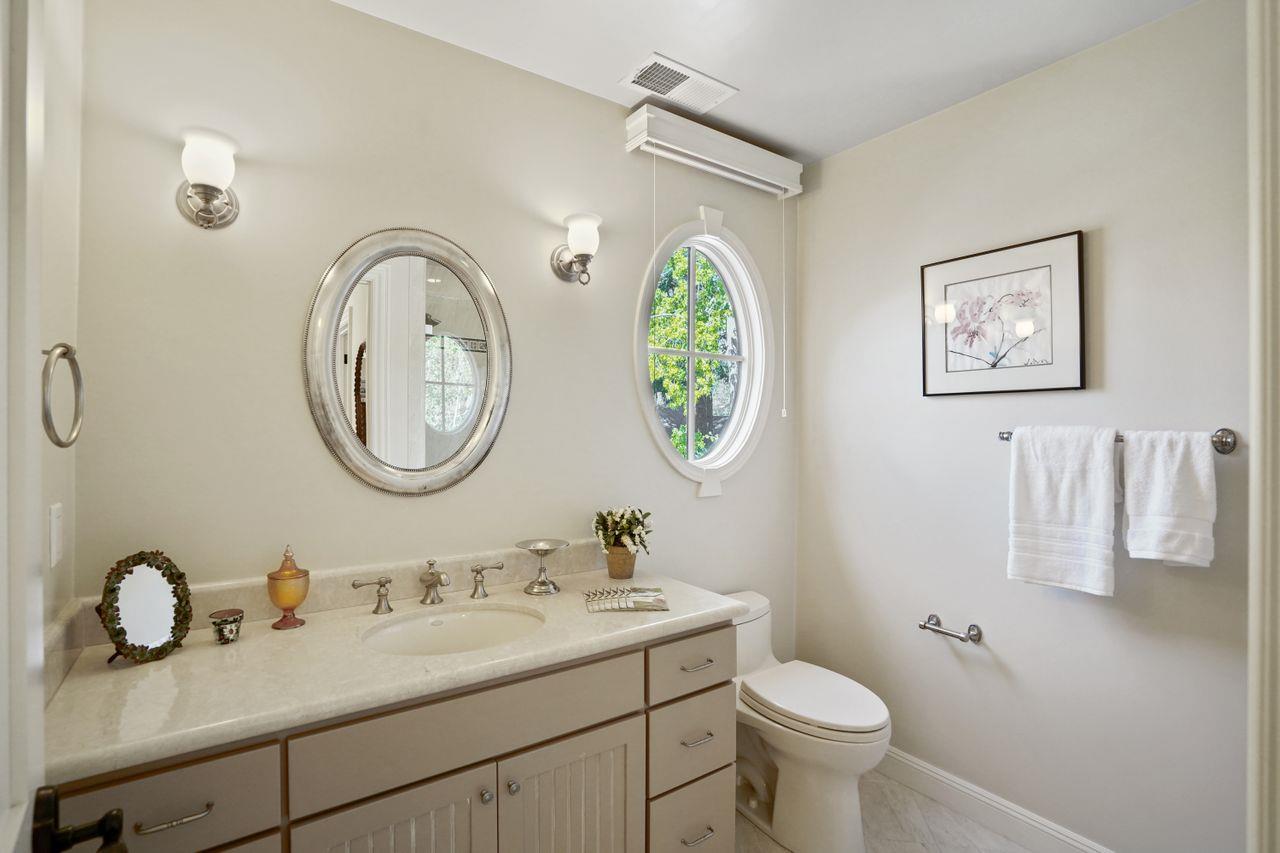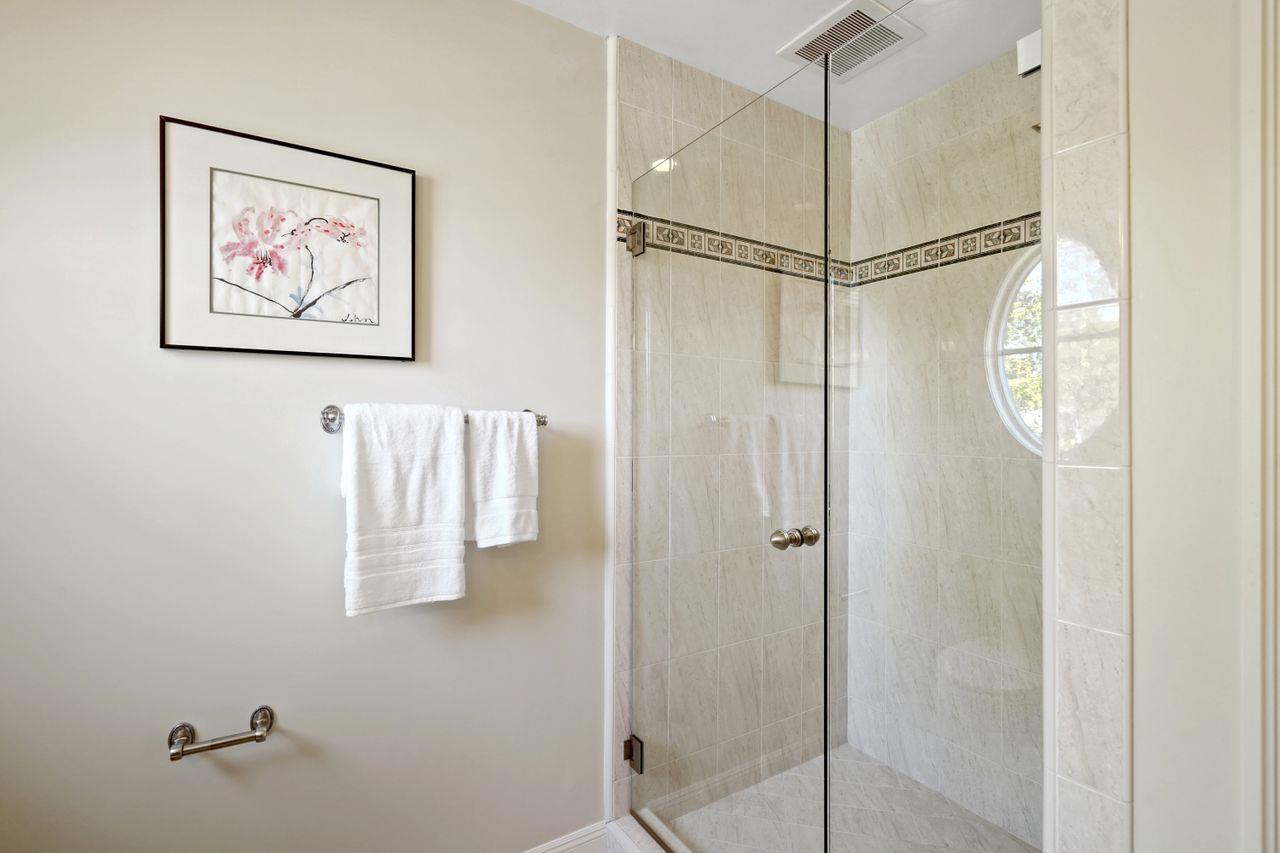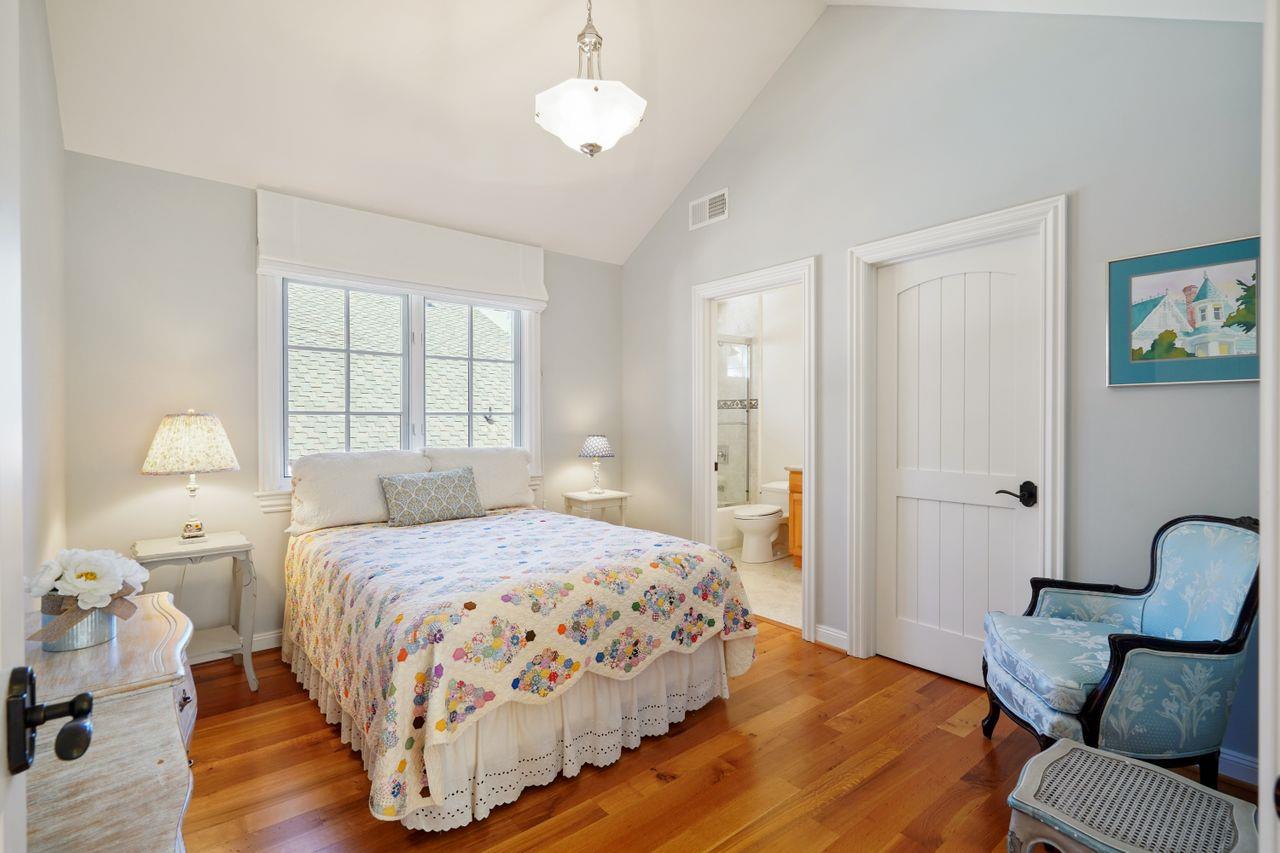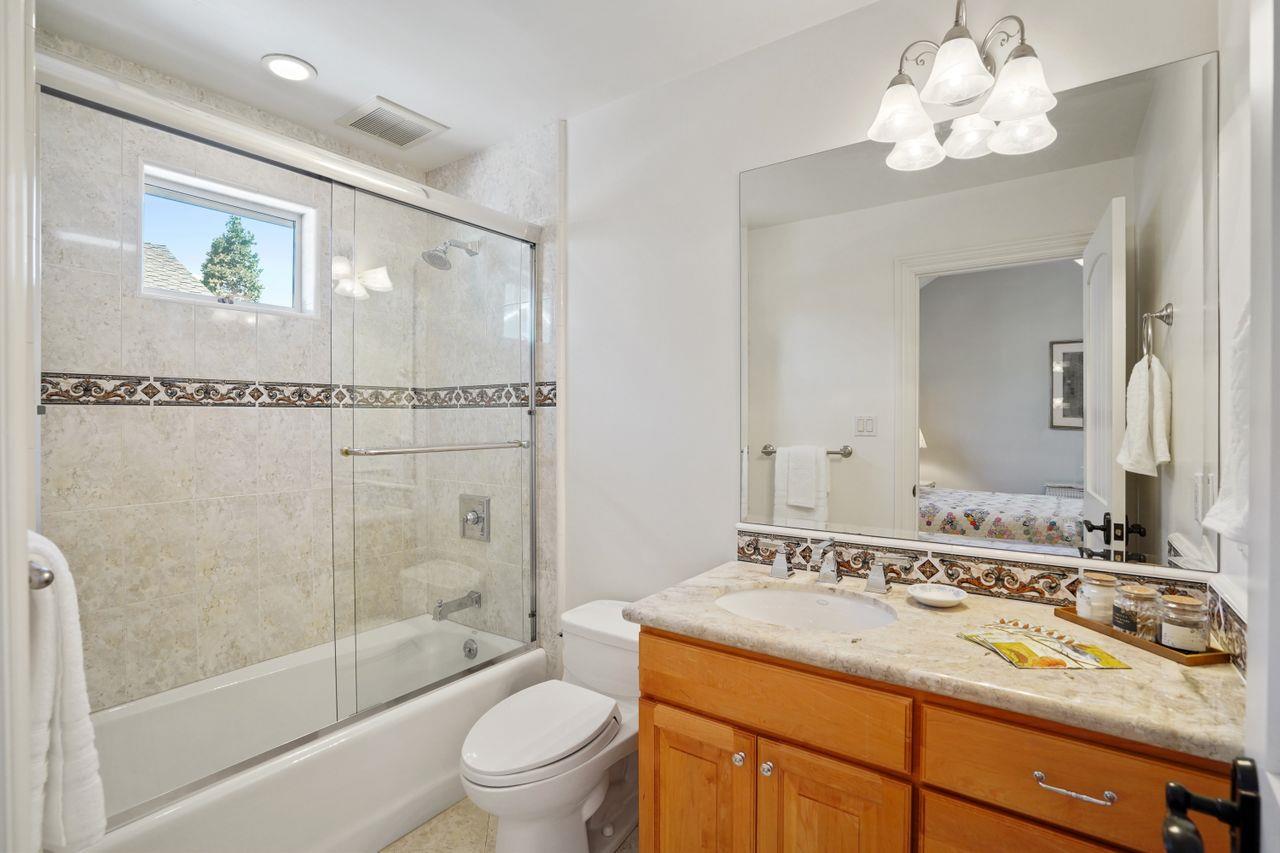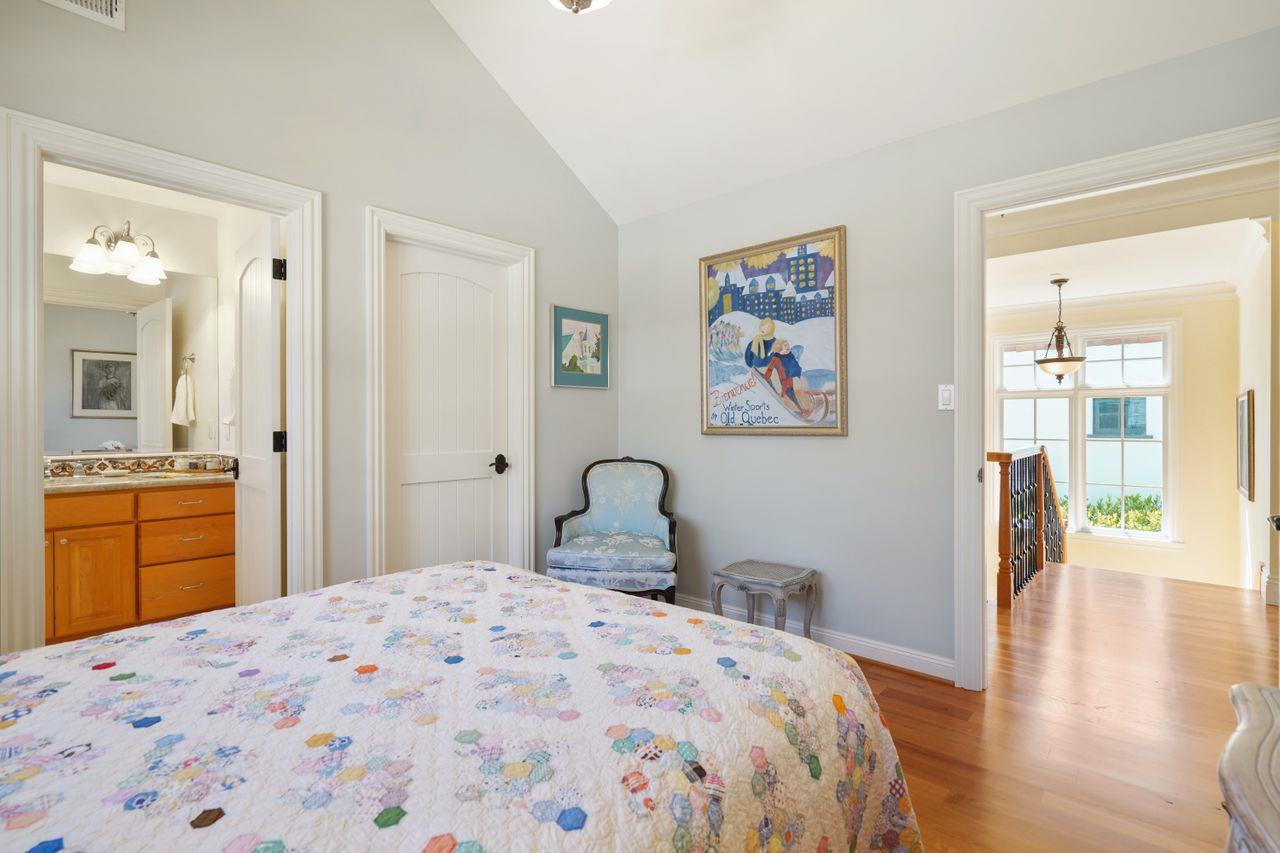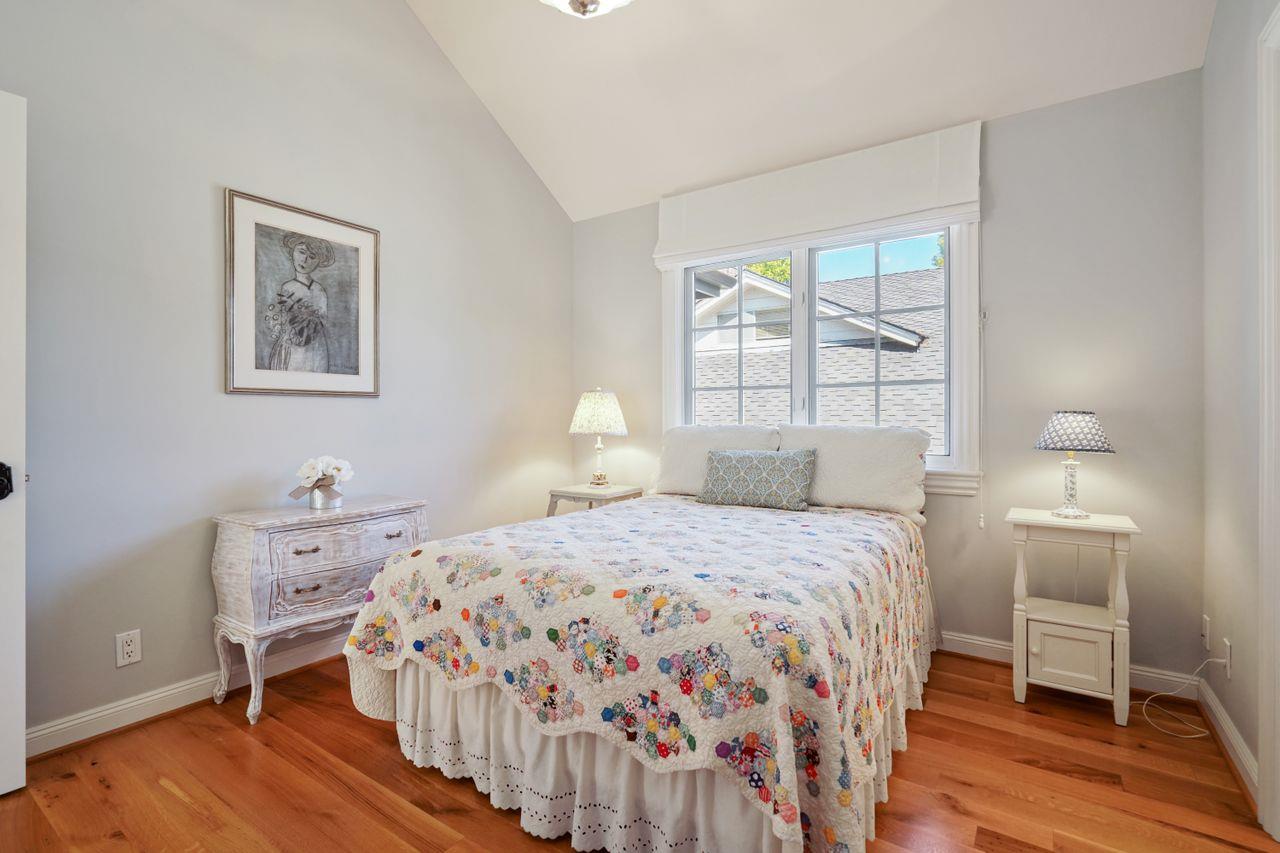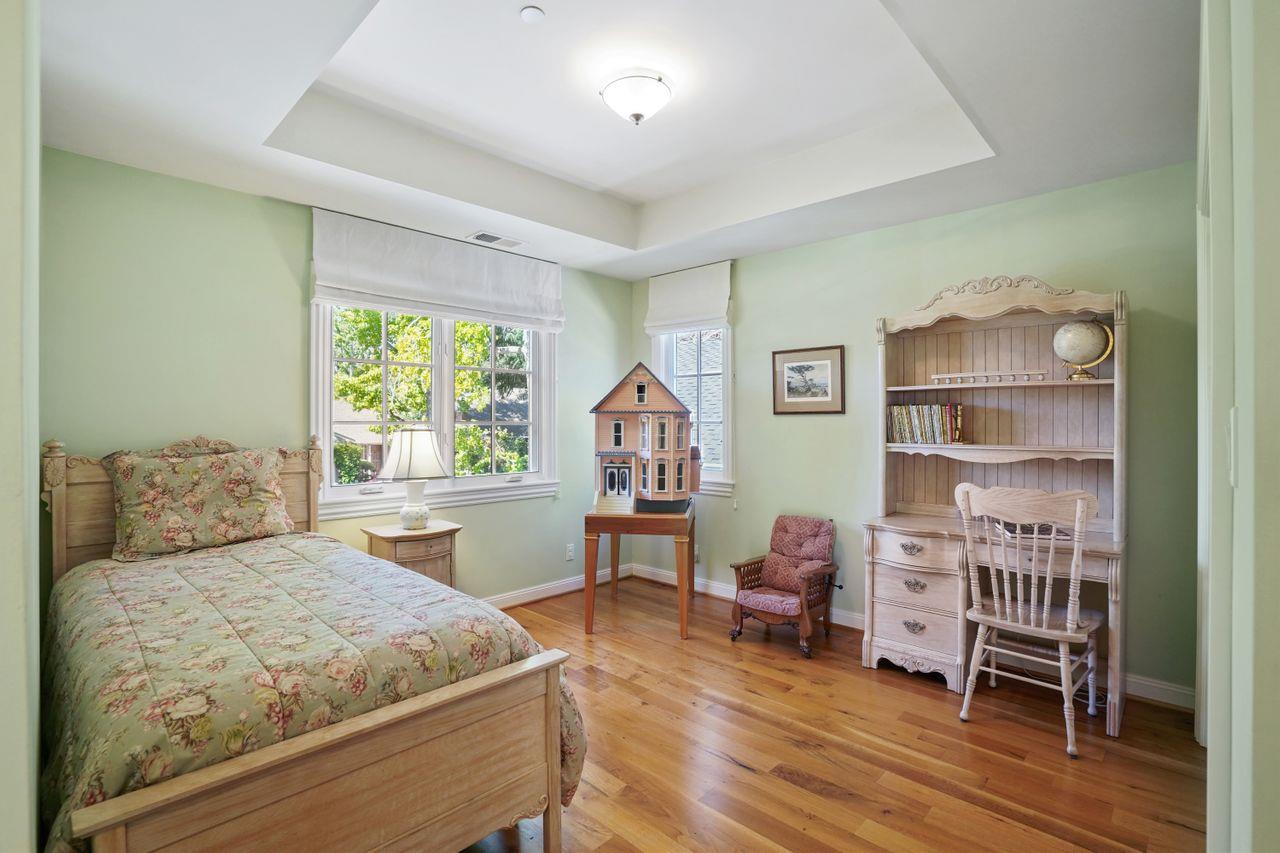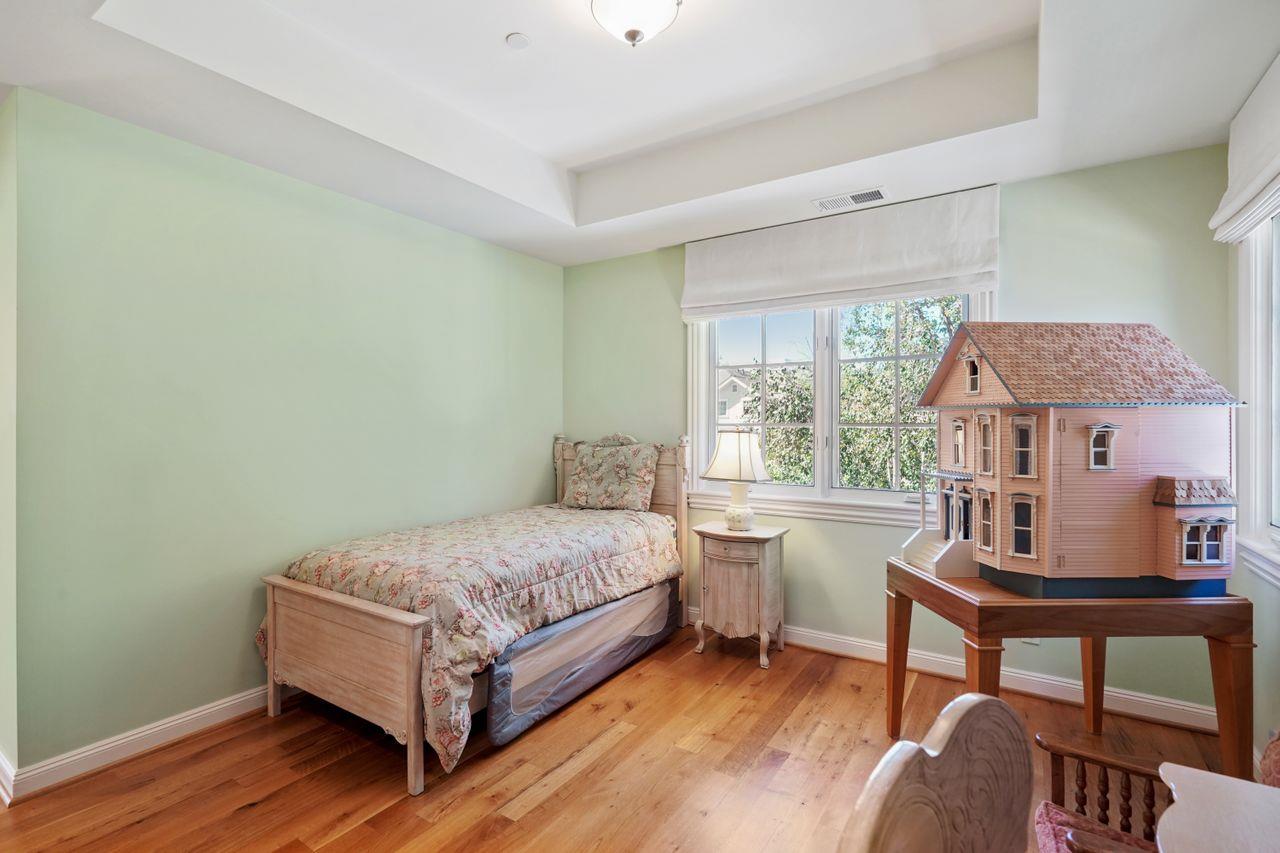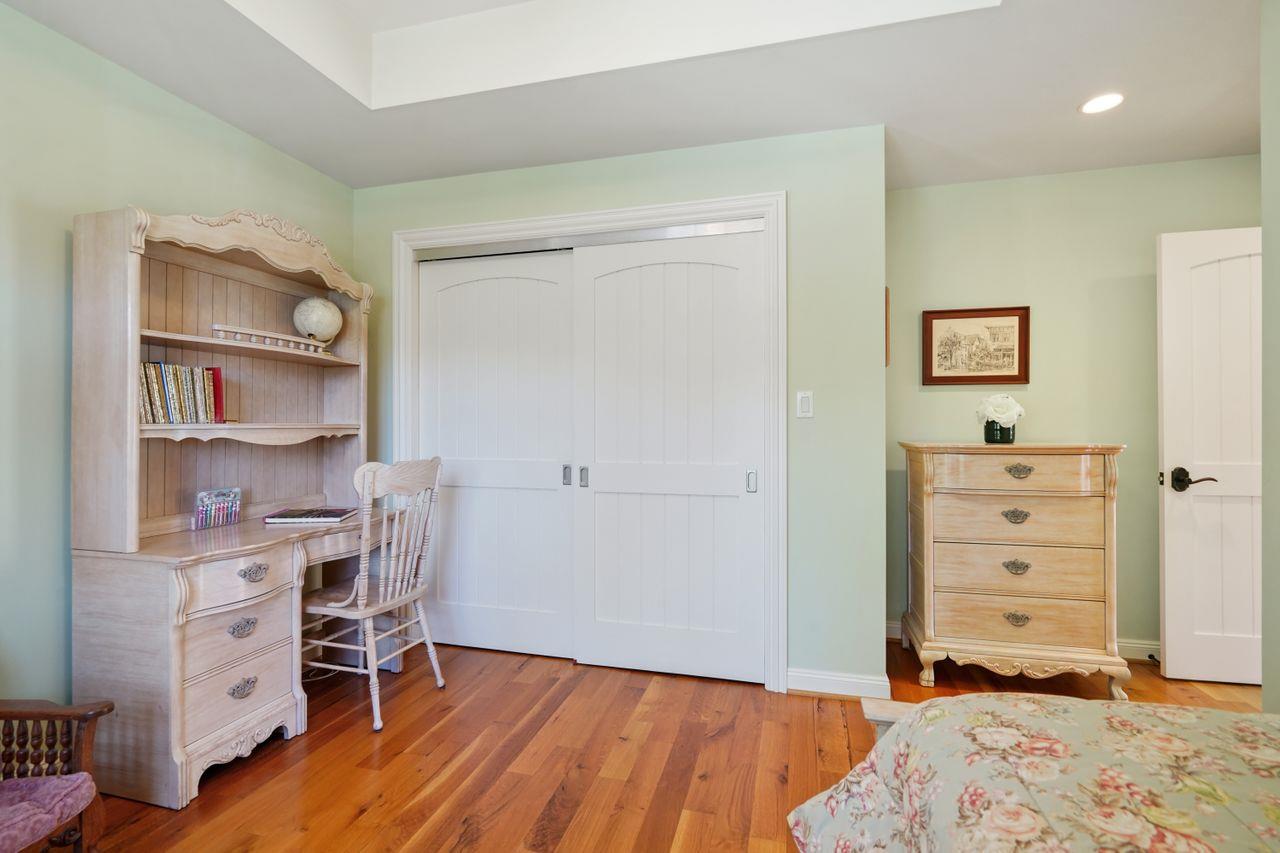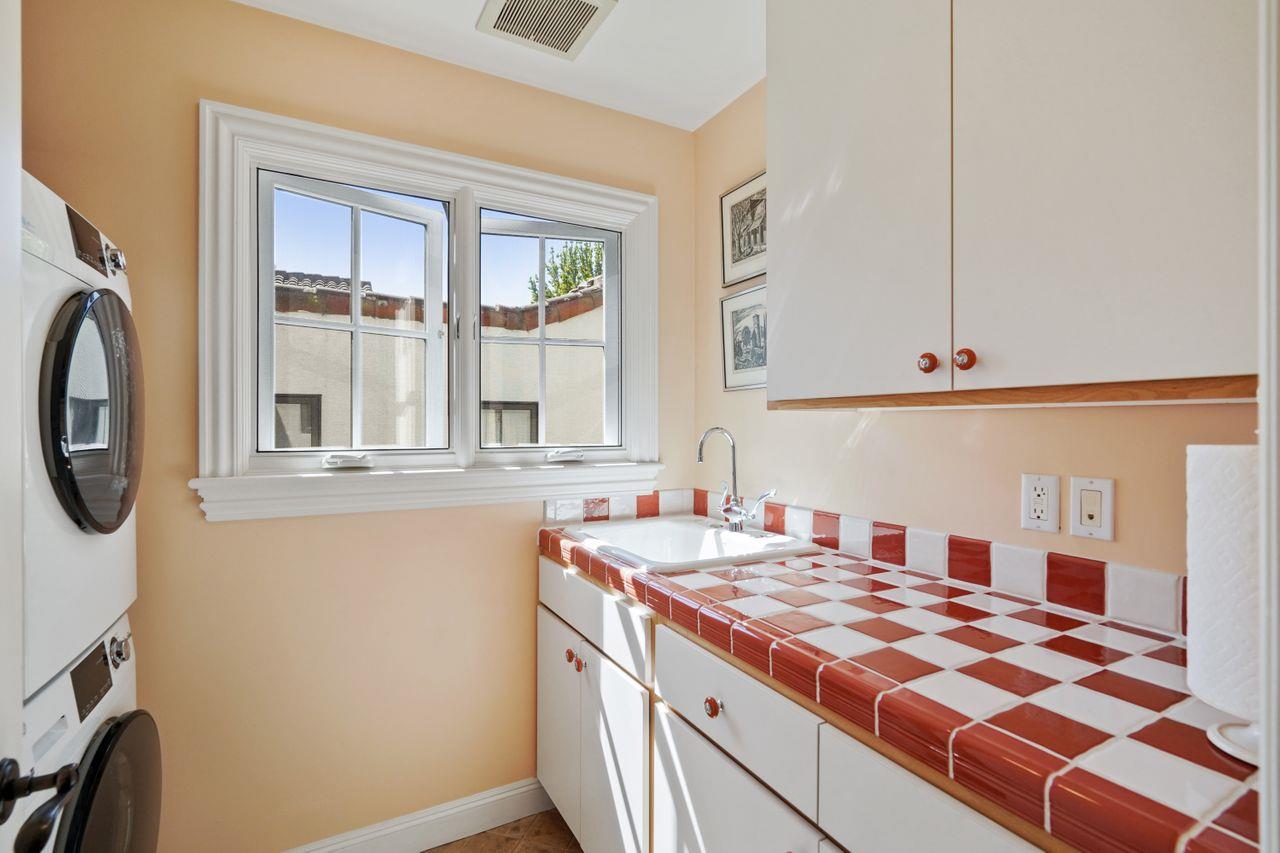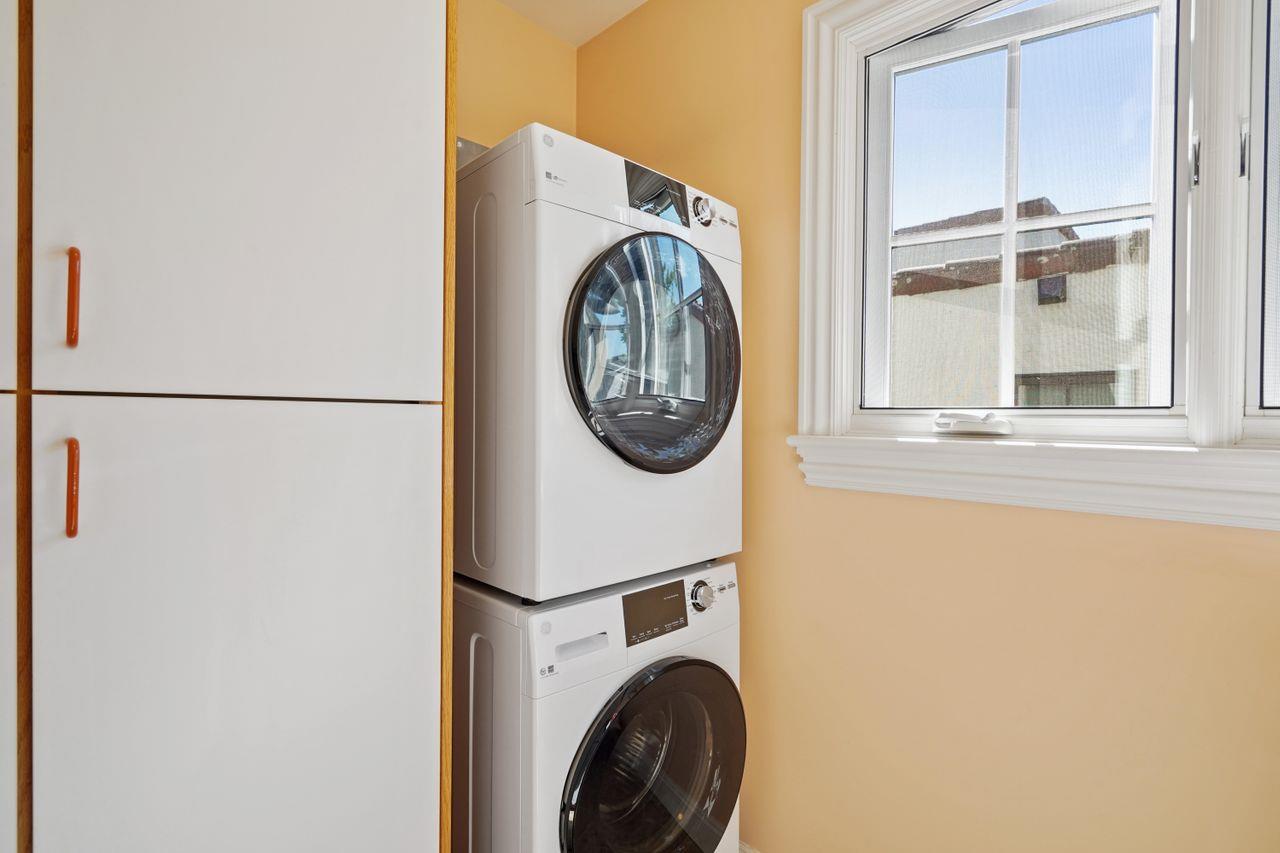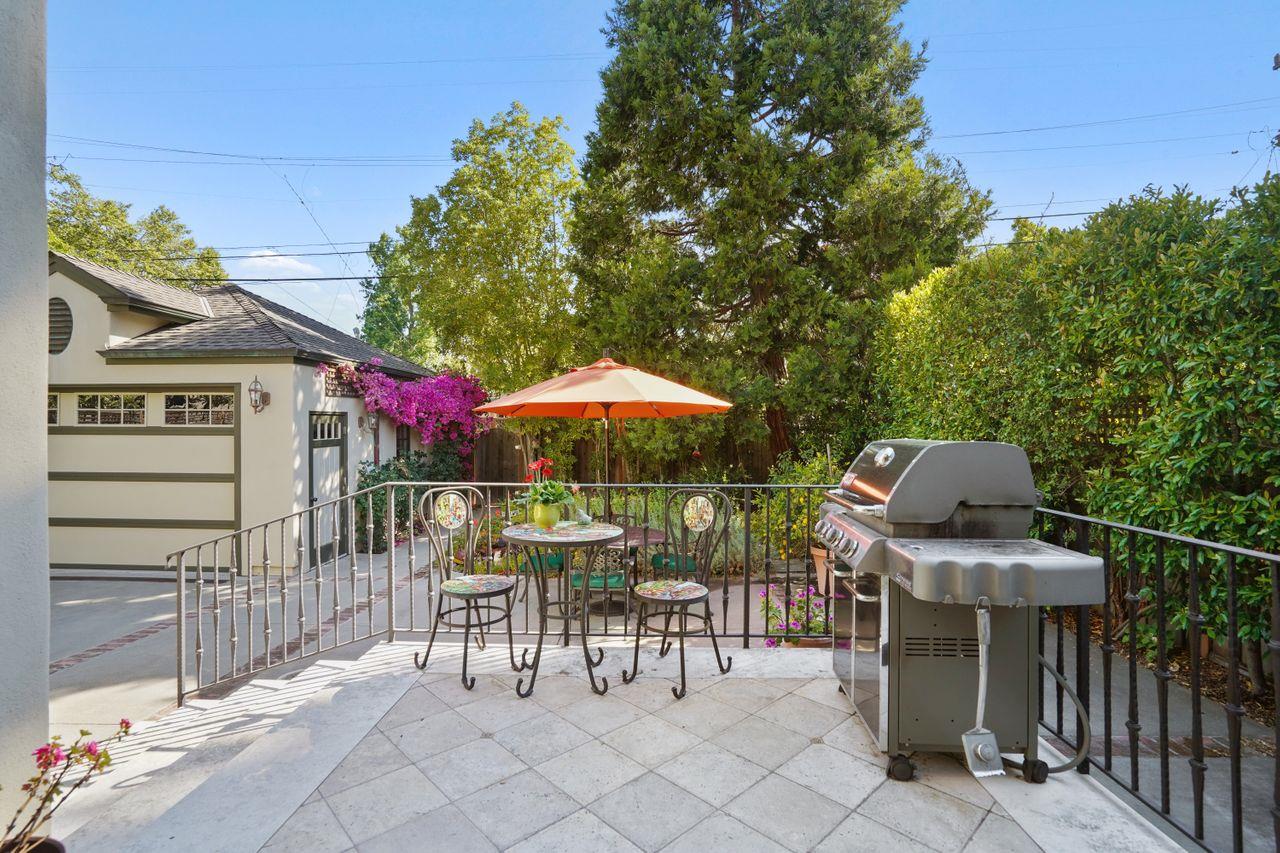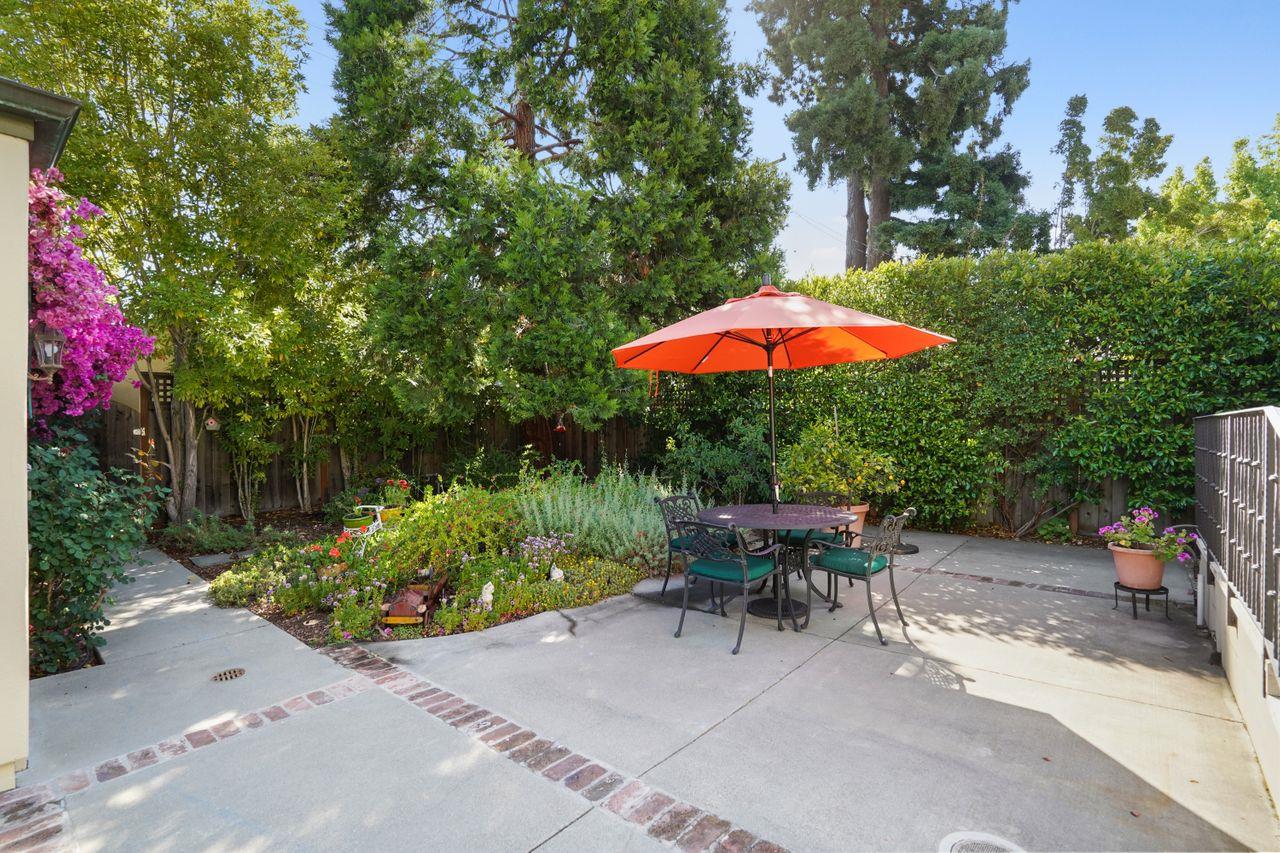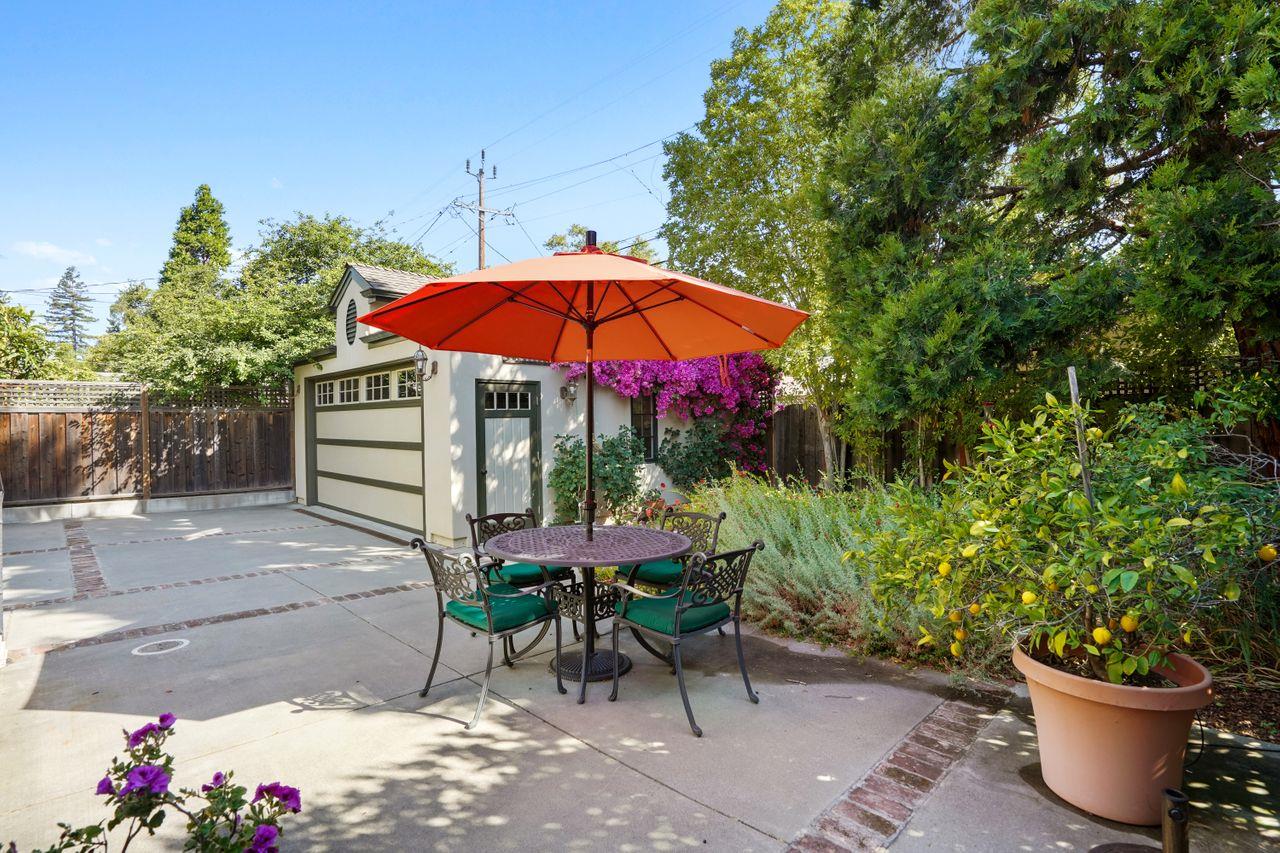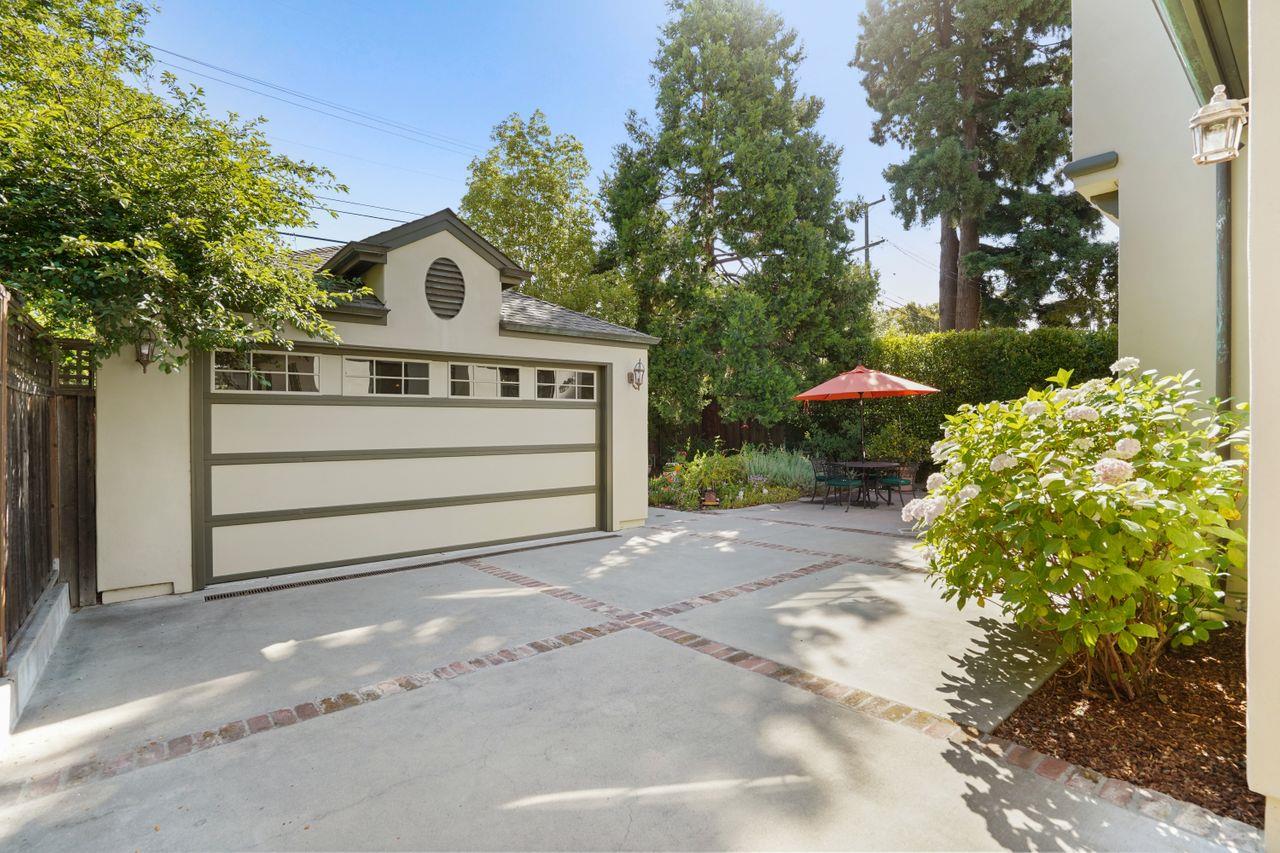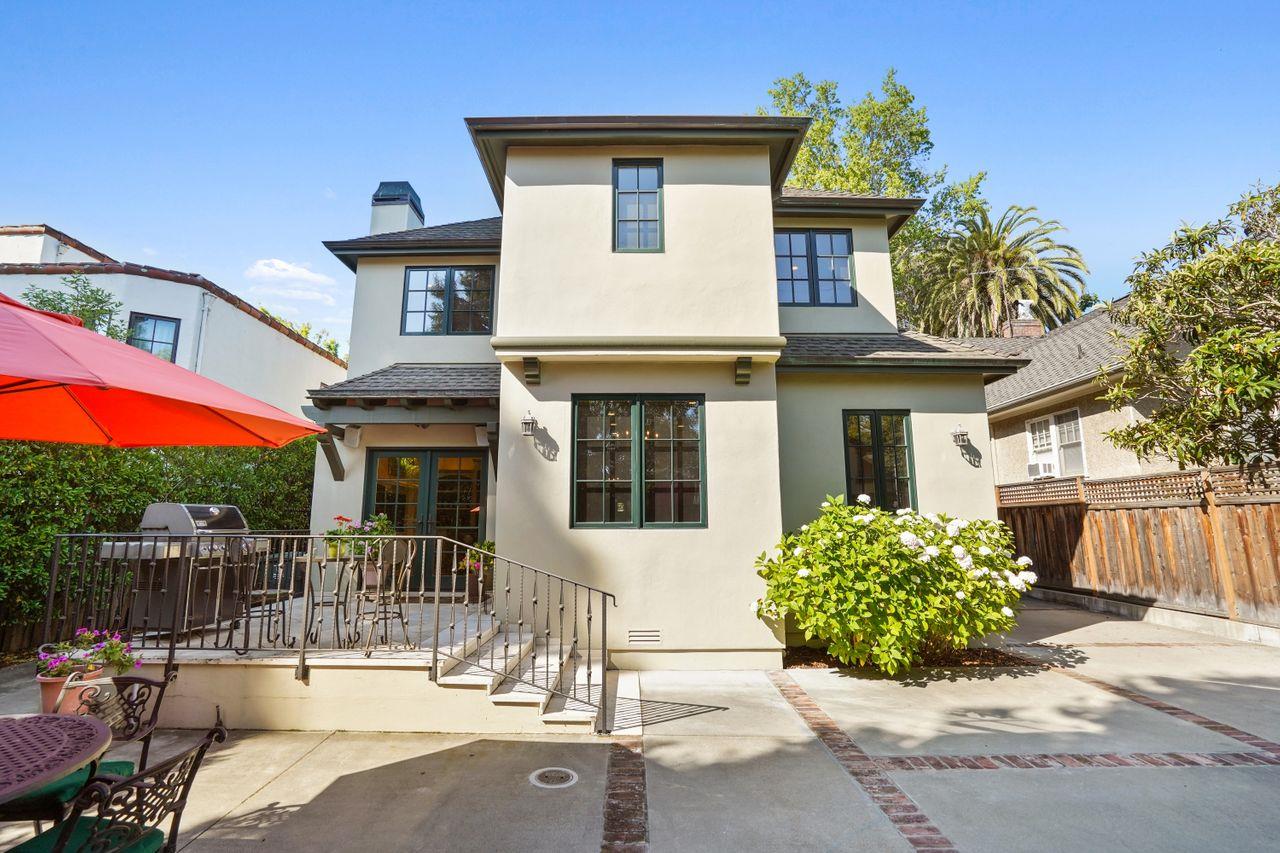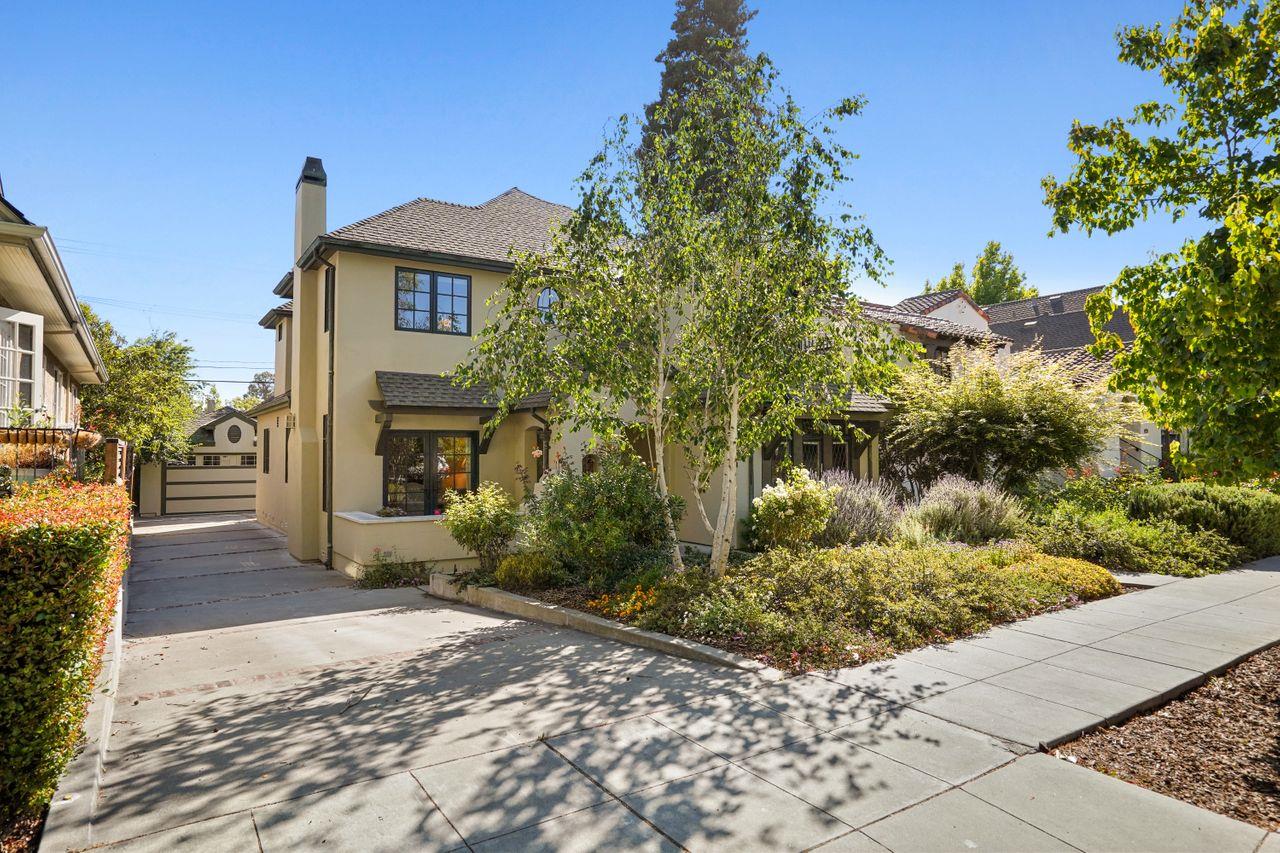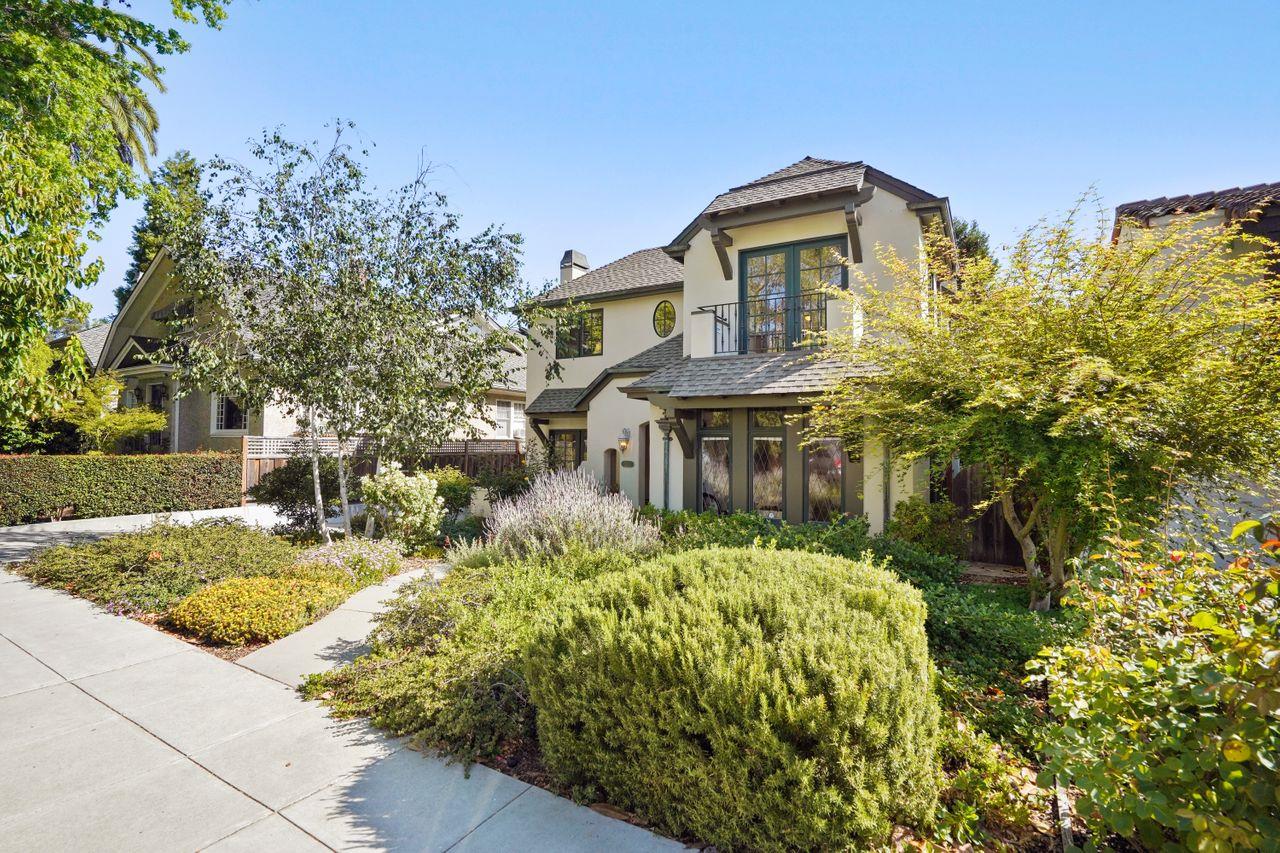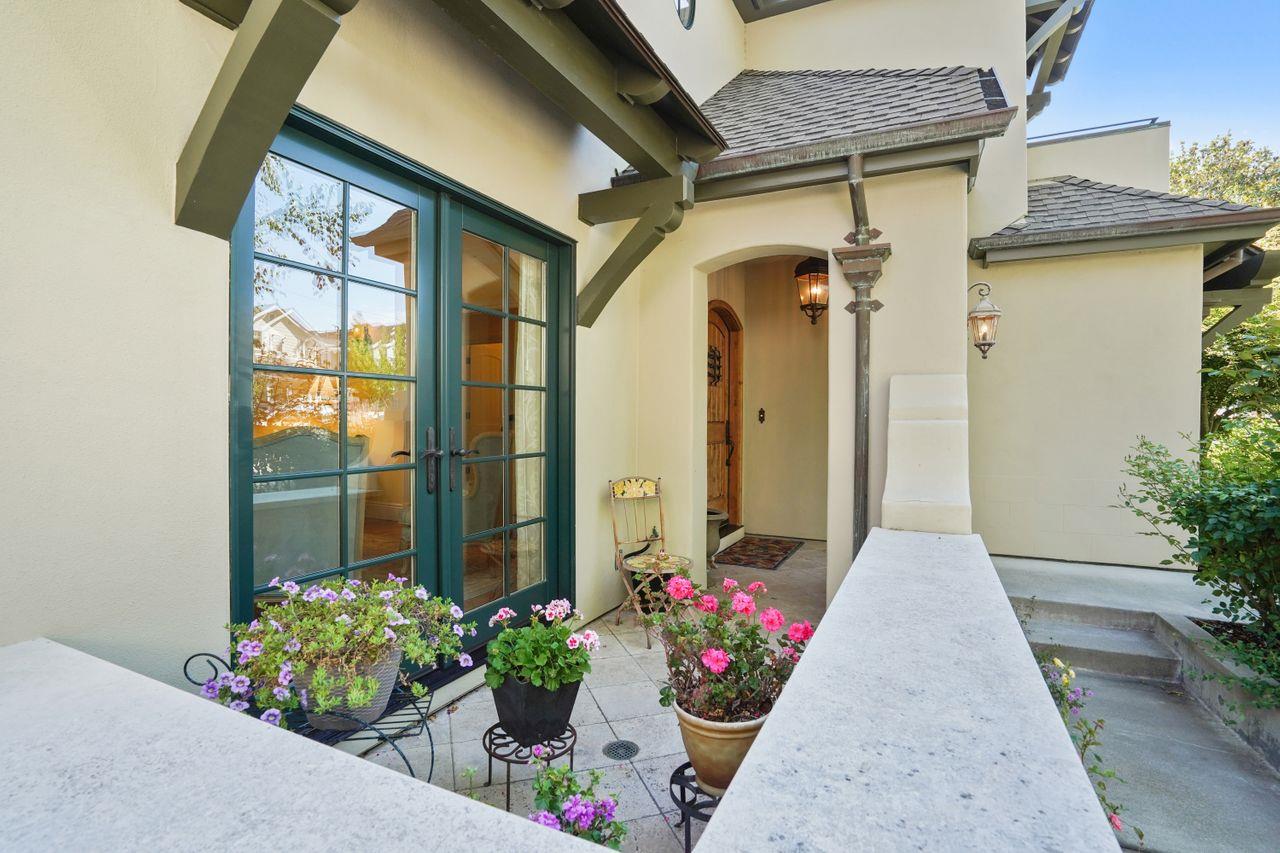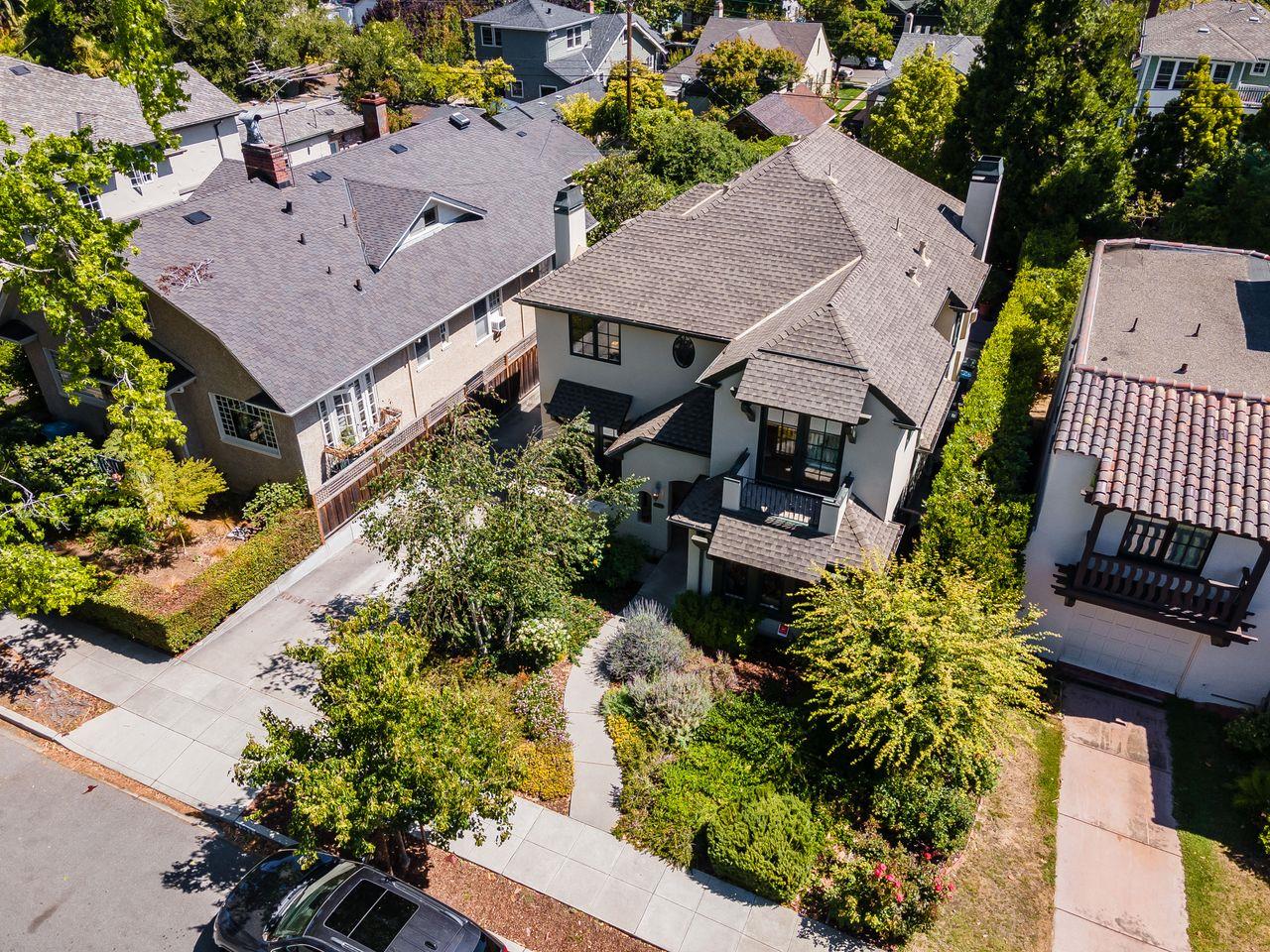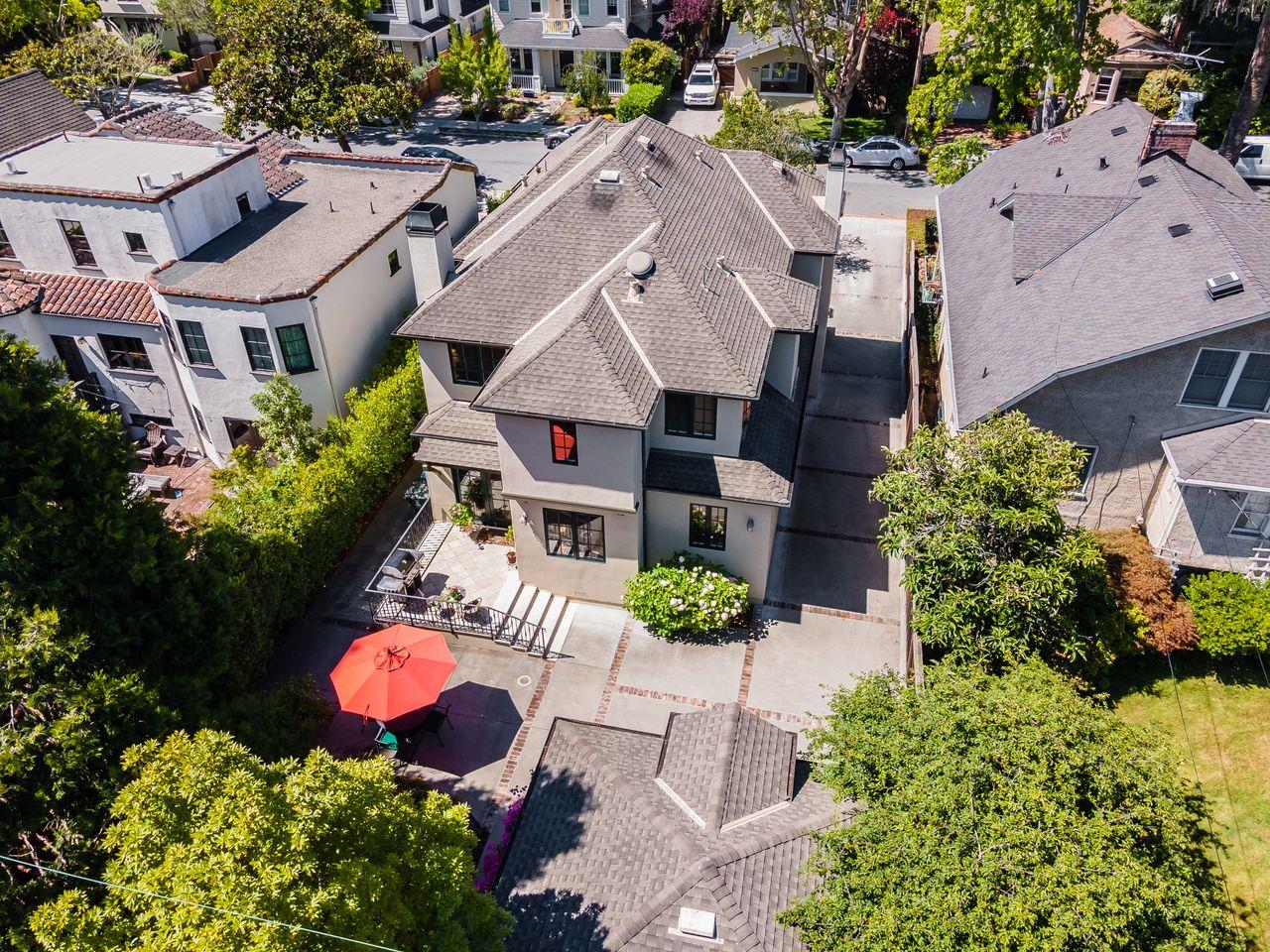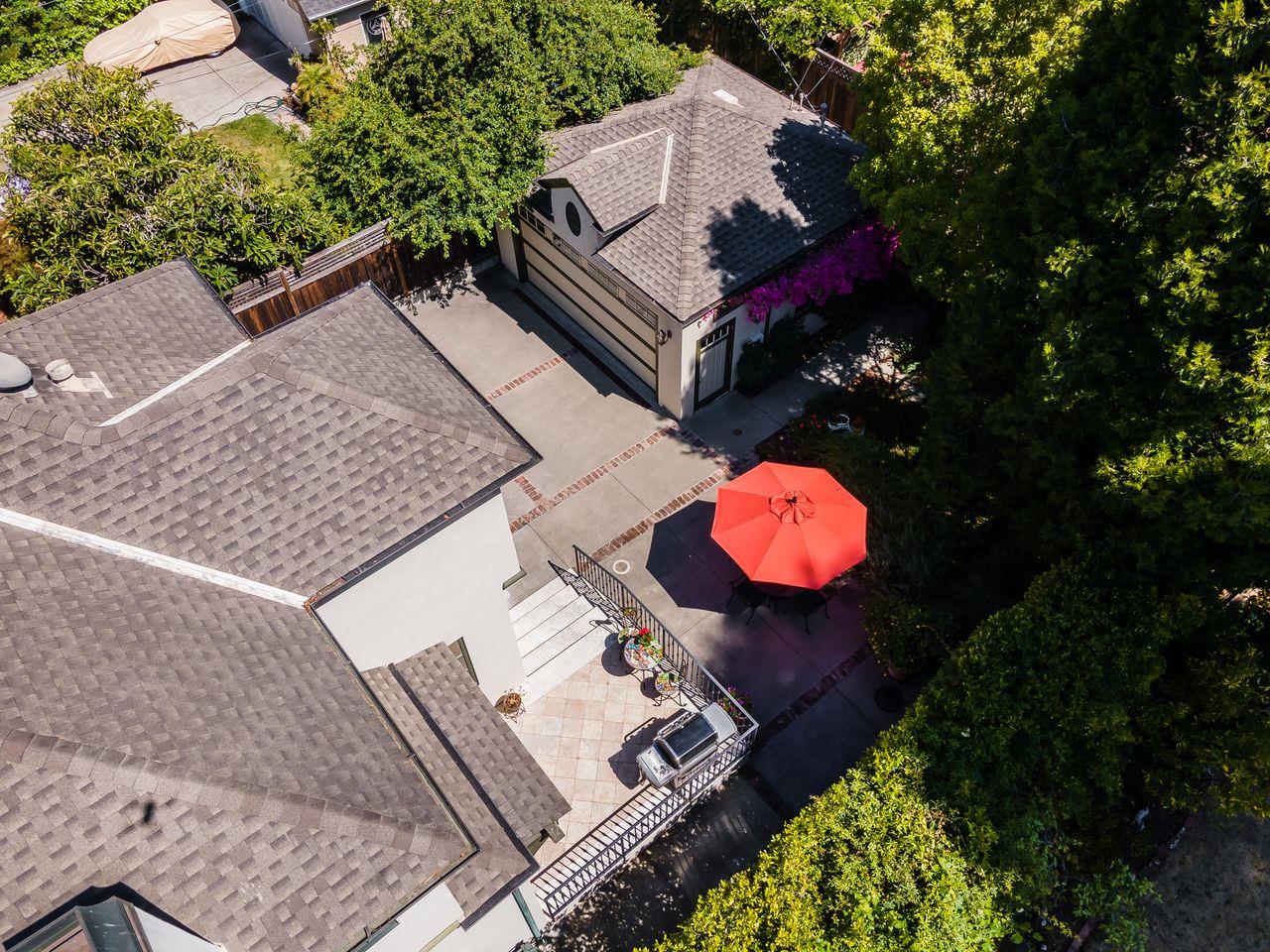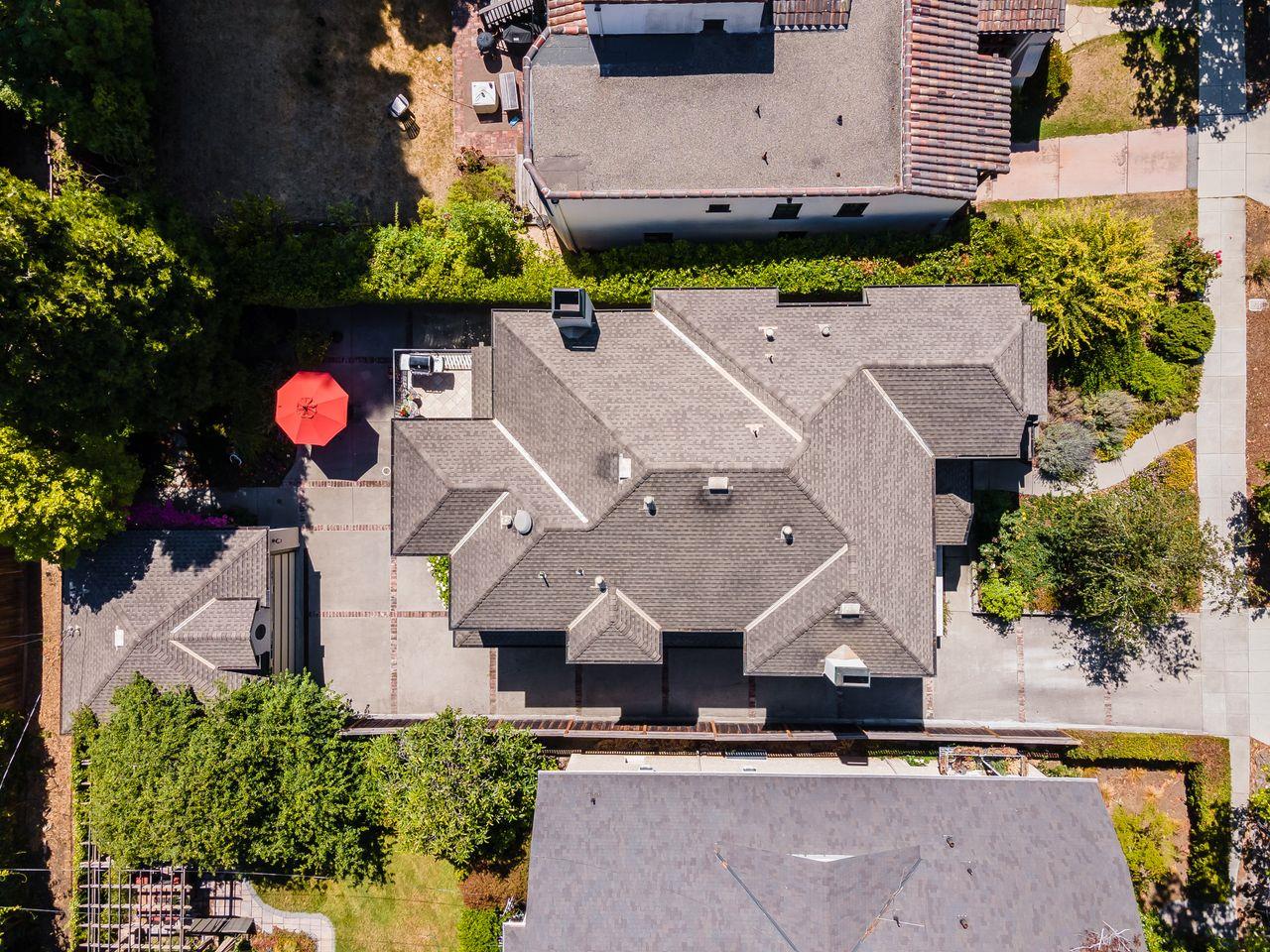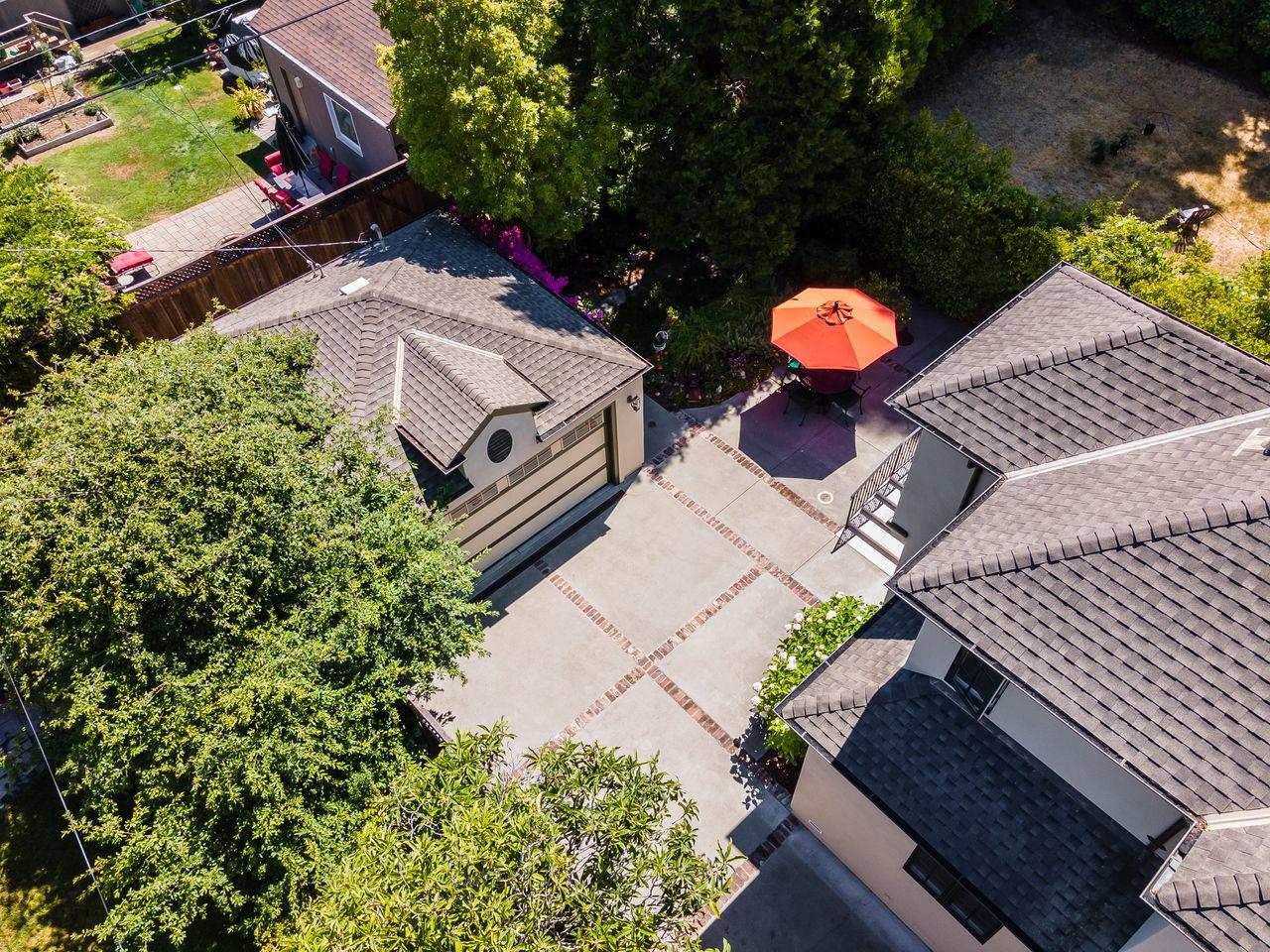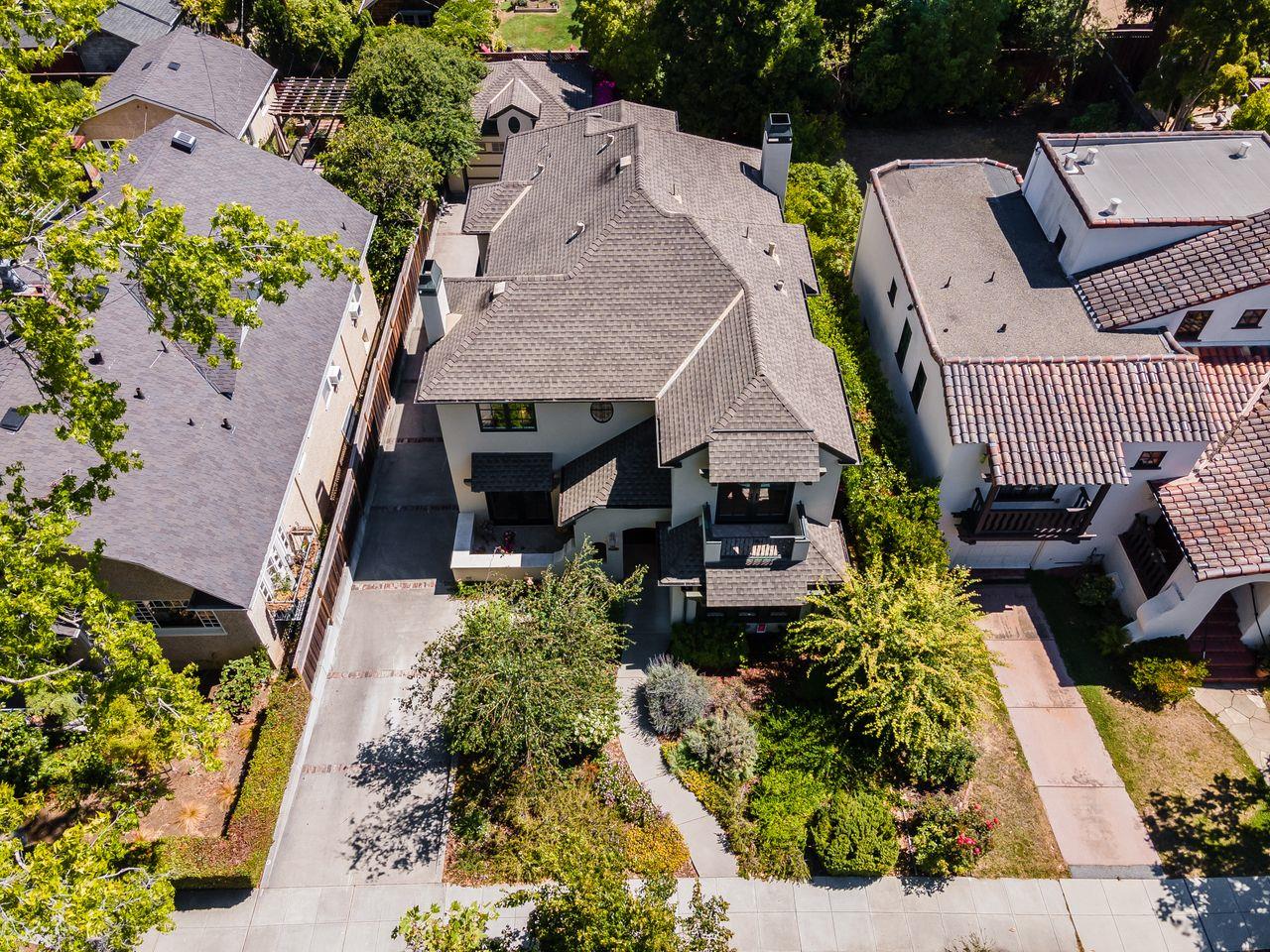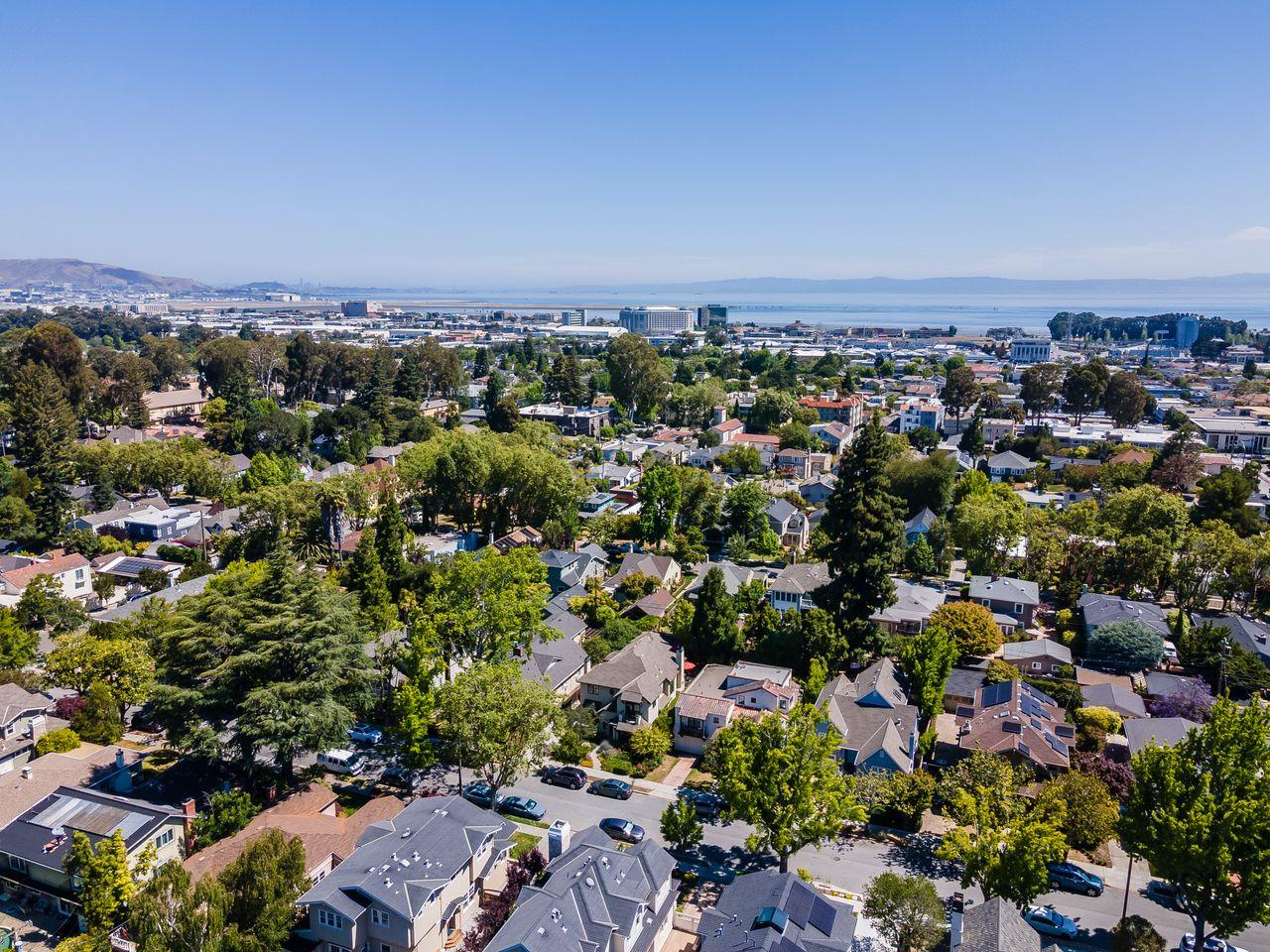 Listed by Corina Colby of Coldwell Banker Realty
DRE# 00912109
Details:
Lot Sq Feet:
6,000
Fireplaces:
2
HOA?
No
Bank Owned?
No
Status:
Sold
Remarks:
This architectural jewel is a one-of-a-kind custom built home in 2005 with superior quality materials, craftsmanship & vintage detailing. Magnificent Country English/French-style in the desirable Easton Addition neighborhood with supreme charm, great natural light & many special modern conveniences. Elegantly appointed throughout with classic millwork, crown moldings, high baseboards & high ceilings, amazing windows, this home exudes the ambiance of a luxurious bed & breakfast in Provence! A huge eat-in gourmet chef's kitchen with world class newer appliances & adjacent family room overlooking the private patio & garden are perfect for entertaining. The exquisite primary BR with its luxurious en-suite bath & soffit ceiling provide a relaxing atmosphere. 1 BR with built-in bookcases along with 1 Full Bath are on the Main Level, while 4 BR/3 BA are on the 2nd floor. Near downtown Burlingame shopping, dining, local parks, award-winning schools, commute corridors, SFO, Silicon Valley & SF.
There are currently no open houses for this property. Please contact
Corina Colby
to schedule an appointment.