<![CDATA[ var dwellicious_data = { "address": "151 Lakeside Dr #111", "city": "OAKLAND", "state": "CA", "zip": "94612", "zip4": "", "area": "", "subdivision": "", "county": "", "price": "339000", "beds": "0", "baths": "1", "sqft": "378", "lotsize": "12354", "yearbuilt": "1974-01-01", "proptype": "Residential", "mlsnum": "40999041", "active": false, "remarks": "151 Lakeside Drive. is a stylishly renovated Studio Condominium just steps from Lake Merritt and nearby shopping, dining, and nightlife. The unit includes such features as high-quality Maple cabinets and GE Stainless Steel appliances, modern kitchen, and bath fixtures, recessed lighting, and LVT floors. There is an outdoor sitting area just beyond the sliding glass doors, or take a stroll around the 3.2 miles of paths just across the street. It's just a few blocks to Whole Foods, the Saturday Farmer's Market, shopping, dining, and nightlife. Enjoy Lunch or Dinner over the water at the Lake Chalet" Restaurant just around the corner. You can catch a movie at the Historic "Grand Lake Theater" or stroll the "The Gardens At Lake Merritt." There are playgrounds, a "Junior Center Of Art & Science," the "Lake Merrit Boating Center" and "Children's Fairyland". Bart, AC Transit, and major Freeway are easily accessible. At night the Necklace Of Lights brightens up this Crown Jewel of Oakland.", "photos": [ { "displayorder": 0, "url": "//cdnparap30.paragonrels.com/ParagonImages/Property/P3/MAXEBRDI/40999041/0/0/0/d8ad3c3250da98b152b46fa70c25b2ce/114/65ee1e7899af15f91cb0c1f09b839a2a/40999041.JPG", "caption": "" }, "displayorder": 1, "url": "//cdnparap30.paragonrels.com/ParagonImages/Property/P3/MAXEBRDI/40999041/1/0/0/0e68093a8d6c5540e10b031bf992d4b4/114/65ee1e7899af15f91cb0c1f09b839a2a/40999041-1.JPG", "caption": "" }, "displayorder": 2, "url": "//cdnparap30.paragonrels.com/ParagonImages/Property/P3/MAXEBRDI/40999041/2/0/0/b2882efe8f02568f82b57d5561ad77f8/114/65ee1e7899af15f91cb0c1f09b839a2a/40999041-2.JPG", "caption": "" }, "displayorder": 3, "url": "//cdnparap30.paragonrels.com/ParagonImages/Property/P3/MAXEBRDI/40999041/3/0/0/efe89034265b6ccc13257dd11e6d0bea/114/65ee1e7899af15f91cb0c1f09b839a2a/40999041-3.JPG", "caption": "" }, "displayorder": 4, "url": "//cdnparap30.paragonrels.com/ParagonImages/Property/P3/MAXEBRDI/40999041/4/0/0/e6b8a61f9693d8490df4dc1b6de88e60/114/65ee1e7899af15f91cb0c1f09b839a2a/40999041-4.JPG", "caption": "" }, "displayorder": 5, "url": "//cdnparap30.paragonrels.com/ParagonImages/Property/P3/MAXEBRDI/40999041/5/0/0/f73f787e0339ccfa343c7ca346139e57/114/65ee1e7899af15f91cb0c1f09b839a2a/40999041-5.JPG", "caption": "" }, "displayorder": 6, "url": "//cdnparap30.paragonrels.com/ParagonImages/Property/P3/MAXEBRDI/40999041/6/0/0/e65eb8ac67e43752a4746bf7adb5e183/114/65ee1e7899af15f91cb0c1f09b839a2a/40999041-6.JPG", "caption": "" }, "displayorder": 7, "url": "//cdnparap30.paragonrels.com/ParagonImages/Property/P3/MAXEBRDI/40999041/7/0/0/93a3bdb41f330267e52be605513b6553/114/65ee1e7899af15f91cb0c1f09b839a2a/40999041-7.JPG", "caption": "" }, "displayorder": 8, "url": "//cdnparap30.paragonrels.com/ParagonImages/Property/P3/MAXEBRDI/40999041/8/0/0/b69d9f473e3c0cf253989ac89a77274a/114/65ee1e7899af15f91cb0c1f09b839a2a/40999041-8.JPG", "caption": "" }, "displayorder": 9, "url": "//cdnparap30.paragonrels.com/ParagonImages/Property/P3/MAXEBRDI/40999041/9/0/0/e00414a936804a27cb8871d6882b4656/114/65ee1e7899af15f91cb0c1f09b839a2a/40999041-9.JPG", "caption": "" }, "displayorder": 10, "url": "//cdnparap30.paragonrels.com/ParagonImages/Property/P3/MAXEBRDI/40999041/10/0/0/b054bc1a731c3c0add2f94d2ab27b027/114/65ee1e7899af15f91cb0c1f09b839a2a/40999041-10.JPG", "caption": "" }, "displayorder": 11, "url": "//cdnparap30.paragonrels.com/ParagonImages/Property/P3/MAXEBRDI/40999041/11/0/0/7eaeca41a53f1542e869d12ef336220c/114/65ee1e7899af15f91cb0c1f09b839a2a/40999041-11.JPG", "caption": "" }, "displayorder": 12, "url": "//cdnparap30.paragonrels.com/ParagonImages/Property/P3/MAXEBRDI/40999041/12/0/0/08721cf6297aa9598fe66e02c65ff515/114/65ee1e7899af15f91cb0c1f09b839a2a/40999041-12.JPG", "caption": "" }, "displayorder": 13, "url": "//cdnparap30.paragonrels.com/ParagonImages/Property/P3/MAXEBRDI/40999041/13/0/0/613b8e45933a6a67823df9e559fba50f/114/65ee1e7899af15f91cb0c1f09b839a2a/40999041-13.JPG", "caption": "" }, "displayorder": 14, "url": "//cdnparap30.paragonrels.com/ParagonImages/Property/P3/MAXEBRDI/40999041/14/0/0/e7bd81c8d005ea96adb6174bc9161250/114/65ee1e7899af15f91cb0c1f09b839a2a/40999041-14.JPG", "caption": "" }, "displayorder": 15, "url": "//cdnparap30.paragonrels.com/ParagonImages/Property/P3/MAXEBRDI/40999041/15/0/0/d98332902970c0f7852049ac11062191/114/65ee1e7899af15f91cb0c1f09b839a2a/40999041-15.JPG", "caption": "" }, "displayorder": 16, "url": "//cdnparap30.paragonrels.com/ParagonImages/Property/P3/MAXEBRDI/40999041/16/0/0/da5a21b7a773d82af0a6f8bc24aba94d/114/65ee1e7899af15f91cb0c1f09b839a2a/40999041-16.JPG", "caption": "" }, "displayorder": 17, "url": "//cdnparap30.paragonrels.com/ParagonImages/Property/P3/MAXEBRDI/40999041/17/0/0/f5566f79646fe5a7d9180b3d3c04f481/114/65ee1e7899af15f91cb0c1f09b839a2a/40999041-17.JPG", "caption": "" }, "displayorder": 18, "url": "//cdnparap30.paragonrels.com/ParagonImages/Property/P3/MAXEBRDI/40999041/18/0/0/5e980a9dc08d8b1d41138eeae5569acc/114/65ee1e7899af15f91cb0c1f09b839a2a/40999041-18.JPG", "caption": "" }, "displayorder": 19, "url": "//cdnparap30.paragonrels.com/ParagonImages/Property/P3/MAXEBRDI/40999041/19/0/0/ce4a2b4cd920e62b3c9c82b1be7118e4/114/65ee1e7899af15f91cb0c1f09b839a2a/40999041-19.JPG", "caption": "" }, "displayorder": 20, "url": "//cdnparap30.paragonrels.com/ParagonImages/Property/P3/MAXEBRDI/40999041/20/0/0/24a6df283a40501d13035844ae916de9/114/65ee1e7899af15f91cb0c1f09b839a2a/40999041-20.JPG", "caption": "" }, "displayorder": 21, "url": "//cdnparap30.paragonrels.com/ParagonImages/Property/P3/MAXEBRDI/40999041/21/0/0/78b02cbfa0f3823944f82c04f9ba1a5a/114/65ee1e7899af15f91cb0c1f09b839a2a/40999041-21.JPG", "caption": "" }, "displayorder": 22, "url": "//cdnparap30.paragonrels.com/ParagonImages/Property/P3/MAXEBRDI/40999041/22/0/0/47f357082aa048ba960dfa1968564456/114/65ee1e7899af15f91cb0c1f09b839a2a/40999041-22.JPG", "caption": "" }, "displayorder": 23, "url": "//cdnparap30.paragonrels.com/ParagonImages/Property/P3/MAXEBRDI/40999041/23/0/0/41378335bef9dde4527467340b0572a9/114/65ee1e7899af15f91cb0c1f09b839a2a/40999041-23.JPG", "caption": "" }, "displayorder": 24, "url": "//cdnparap30.paragonrels.com/ParagonImages/Property/P3/MAXEBRDI/40999041/24/0/0/ca9daac82d36ba205f63e614105347b5/114/65ee1e7899af15f91cb0c1f09b839a2a/40999041-24.JPG", "caption": "" }, "displayorder": 25, "url": "//cdnparap30.paragonrels.com/ParagonImages/Property/P3/MAXEBRDI/40999041/25/0/0/d984409b58c6b699c77284678fecd5bc/114/65ee1e7899af15f91cb0c1f09b839a2a/40999041-25.JPG", "caption": "" }, "displayorder": 26, "url": "//cdnparap30.paragonrels.com/ParagonImages/Property/P3/MAXEBRDI/40999041/26/0/0/49113b5d9e3092c8ce0463dc698c85f1/114/65ee1e7899af15f91cb0c1f09b839a2a/40999041-26.JPG", "caption": "" }, "displayorder": 27, "url": "//cdnparap30.paragonrels.com/ParagonImages/Property/P3/MAXEBRDI/40999041/27/0/0/c1bbf6ac604360fe41032feb7764a0ee/114/65ee1e7899af15f91cb0c1f09b839a2a/40999041-27.JPG", "caption": "" }, "displayorder": 28, "url": "//cdnparap30.paragonrels.com/ParagonImages/Property/P3/MAXEBRDI/40999041/28/0/0/236059c7dc7eb258b7f74c09dff3dbef/114/65ee1e7899af15f91cb0c1f09b839a2a/40999041-28.JPG", "caption": "" } ], "agent": { "name": "Philip Kaake", "phone": "510-397-8340", "email": "philip.kaake@gmail.com" }, "broker": { "name": "KW Advisors", "phone": "", "email": "" } }; ]]>
151 Lakeside Dr #111
OAKLAND, CA 94612

Click here for map
Condo
$339,000
378 Sq Feet
0 Bedrooms
1 Bathroom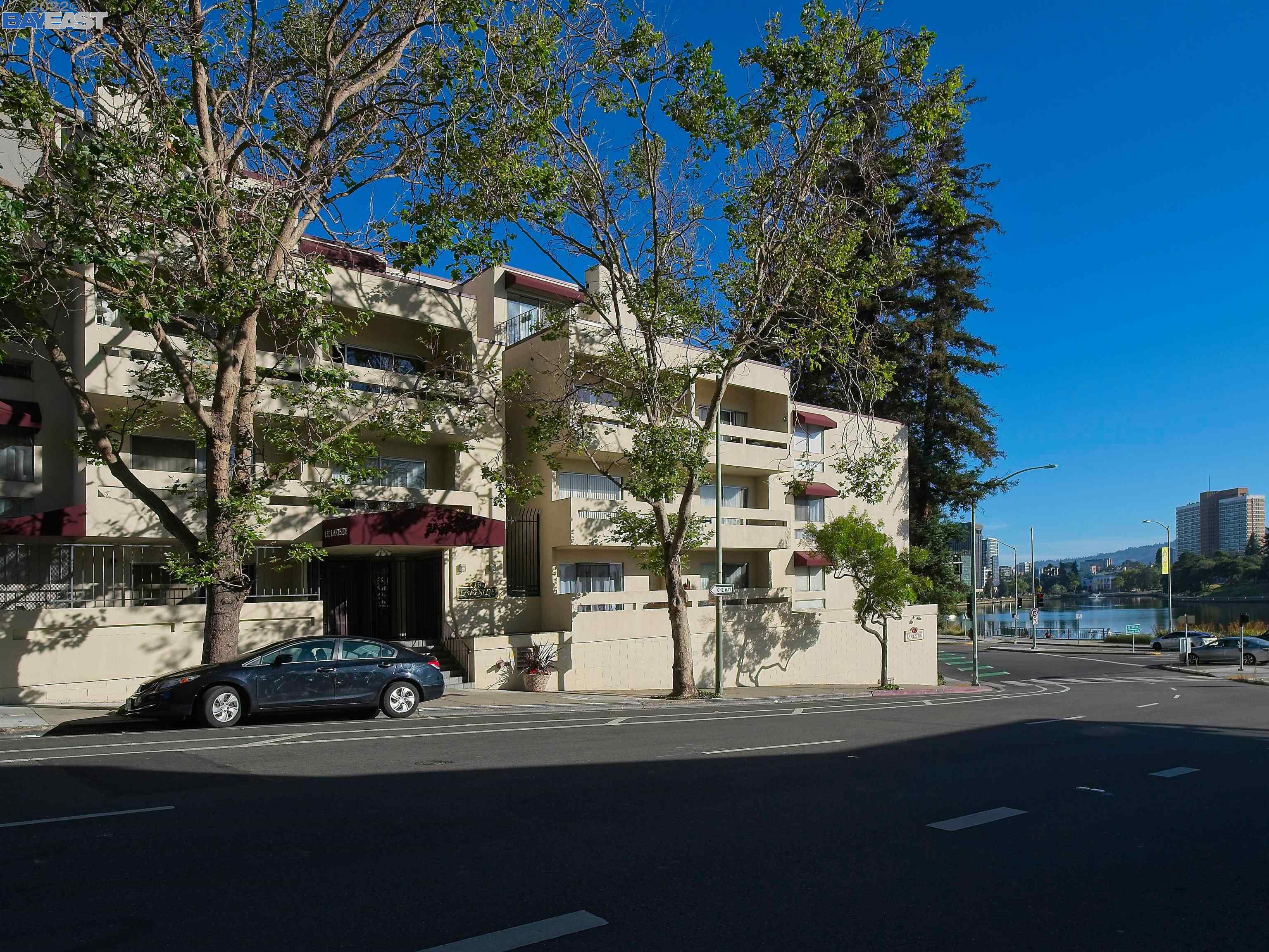 Details:
Lot Sq Feet:
12,354
Fireplaces:
0
HOA?
Yes
Bank Owned?
No
Status:
Withdrawn
Remarks:
151 Lakeside Drive. is a stylishly renovated Studio Condominium just steps from Lake Merritt and nearby shopping, dining, and nightlife. The unit includes such features as high-quality Maple cabinets and GE Stainless Steel appliances, modern kitchen, and bath fixtures, recessed lighting, and LVT floors. There is an outdoor sitting area just beyond the sliding glass doors, or take a stroll around the 3.2 miles of paths just across the street. It's just a few blocks to Whole Foods, the Saturday Farmer's Market, shopping, dining, and nightlife. Enjoy Lunch or Dinner over the water at the "Lake Chalet" Restaurant just around the corner. You can catch a movie at the Historic "Grand Lake Theater" or stroll the "The Gardens At Lake Merritt." There are playgrounds, a "Junior Center Of Art & Science," the "Lake Merrit Boating Center" and "Children's Fairyland". Bart, AC Transit, and major Freeway are easily accessible. At night the Necklace Of Lights brightens up this Crown Jewel of Oakland.
There are currently no open houses for this property. Please contact
Philip Kaake
to schedule an appointment.