<![CDATA[ var dwellicious_data = { "address": "360 Hiawatha Road ", "city": "BOULDER CREEK", "state": "CA", "zip": "95006", "zip4": "", "area": "", "subdivision": "", "county": "", "price": "765000", "beds": "2", "baths": "1", "sqft": "1125", "lotsize": "66211", "yearbuilt": "1944-01-01", "proptype": "Residential", "mlsnum": "ML81897737", "active": true, "remarks": "PRICE REDUCED!! Nestled in a secluded creek setting, this charming home offers a blend of quaint old-world features, modern updates, including heated bathroom floors and artistic custom details. This home has an extra Bonus room/Study and an extra Sun room. Every room is IT wired as well. This home has aspects of a blank canvas to put your own touch into your own masterpiece. Fix Up, or finish interior to your liking. The living room has a warm wood interior with beam ceilings and an eye catching rock fireplace. The glass inlay concrete counter top in the kitchen is simply fantastic with a beautiful skylight. The large deck lets you enjoy the peaceful outdoors and views of the creek. There is an extra building which could be a garage/shop possibly even an ADU. This property has parking and plenty of room to sit and enjoy the redwoods or garden. You will not want to miss this gem! If you enjoy the redwoods or hikes, you are close to the most wonderful place, Henry Cowell State Park.", "photos": [ { "displayorder": 0, "url": "https://mlslmedia.azureedge.net/property/MLSL/81897737/37d51d0d2cae4798be916bb2683e920f/2/1", "caption": "" }, "displayorder": 1, "url": "https://mlslmedia.azureedge.net/property/MLSL/81897737/37d51d0d2cae4798be916bb2683e920f/2/2", "caption": "" }, "displayorder": 2, "url": "https://mlslmedia.azureedge.net/property/MLSL/81897737/37d51d0d2cae4798be916bb2683e920f/2/3", "caption": "" }, "displayorder": 3, "url": "https://mlslmedia.azureedge.net/property/MLSL/81897737/37d51d0d2cae4798be916bb2683e920f/2/4", "caption": "" }, "displayorder": 4, "url": "https://mlslmedia.azureedge.net/property/MLSL/81897737/37d51d0d2cae4798be916bb2683e920f/2/5", "caption": "" }, "displayorder": 5, "url": "https://mlslmedia.azureedge.net/property/MLSL/81897737/37d51d0d2cae4798be916bb2683e920f/2/6", "caption": "" }, "displayorder": 6, "url": "https://mlslmedia.azureedge.net/property/MLSL/81897737/37d51d0d2cae4798be916bb2683e920f/2/7", "caption": "" }, "displayorder": 7, "url": "https://mlslmedia.azureedge.net/property/MLSL/81897737/37d51d0d2cae4798be916bb2683e920f/2/8", "caption": "" }, "displayorder": 8, "url": "https://mlslmedia.azureedge.net/property/MLSL/81897737/37d51d0d2cae4798be916bb2683e920f/2/9", "caption": "" }, "displayorder": 9, "url": "https://mlslmedia.azureedge.net/property/MLSL/81897737/37d51d0d2cae4798be916bb2683e920f/2/10", "caption": "" }, "displayorder": 10, "url": "https://mlslmedia.azureedge.net/property/MLSL/81897737/37d51d0d2cae4798be916bb2683e920f/2/11", "caption": "" }, "displayorder": 11, "url": "https://mlslmedia.azureedge.net/property/MLSL/81897737/37d51d0d2cae4798be916bb2683e920f/2/12", "caption": "" }, "displayorder": 12, "url": "https://mlslmedia.azureedge.net/property/MLSL/81897737/37d51d0d2cae4798be916bb2683e920f/2/13", "caption": "" }, "displayorder": 13, "url": "https://mlslmedia.azureedge.net/property/MLSL/81897737/37d51d0d2cae4798be916bb2683e920f/2/14", "caption": "" }, "displayorder": 14, "url": "https://mlslmedia.azureedge.net/property/MLSL/81897737/37d51d0d2cae4798be916bb2683e920f/2/15", "caption": "" }, "displayorder": 15, "url": "https://mlslmedia.azureedge.net/property/MLSL/81897737/37d51d0d2cae4798be916bb2683e920f/2/16", "caption": "" }, "displayorder": 16, "url": "https://mlslmedia.azureedge.net/property/MLSL/81897737/37d51d0d2cae4798be916bb2683e920f/2/17", "caption": "" }, "displayorder": 17, "url": "https://mlslmedia.azureedge.net/property/MLSL/81897737/37d51d0d2cae4798be916bb2683e920f/2/18", "caption": "" }, "displayorder": 18, "url": "https://mlslmedia.azureedge.net/property/MLSL/81897737/37d51d0d2cae4798be916bb2683e920f/2/19", "caption": "" }, "displayorder": 19, "url": "https://mlslmedia.azureedge.net/property/MLSL/81897737/37d51d0d2cae4798be916bb2683e920f/2/20", "caption": "" }, "displayorder": 20, "url": "https://mlslmedia.azureedge.net/property/MLSL/81897737/37d51d0d2cae4798be916bb2683e920f/2/21", "caption": "" }, "displayorder": 21, "url": "https://mlslmedia.azureedge.net/property/MLSL/81897737/37d51d0d2cae4798be916bb2683e920f/2/22", "caption": "" }, "displayorder": 22, "url": "https://mlslmedia.azureedge.net/property/MLSL/81897737/37d51d0d2cae4798be916bb2683e920f/2/23", "caption": "" }, "displayorder": 23, "url": "https://mlslmedia.azureedge.net/property/MLSL/81897737/37d51d0d2cae4798be916bb2683e920f/2/24", "caption": "" }, "displayorder": 24, "url": "https://mlslmedia.azureedge.net/property/MLSL/81897737/37d51d0d2cae4798be916bb2683e920f/2/25", "caption": "" }, "displayorder": 25, "url": "https://mlslmedia.azureedge.net/property/MLSL/81897737/37d51d0d2cae4798be916bb2683e920f/2/26", "caption": "" }, "displayorder": 26, "url": "https://mlslmedia.azureedge.net/property/MLSL/81897737/37d51d0d2cae4798be916bb2683e920f/2/27", "caption": "" }, "displayorder": 27, "url": "https://mlslmedia.azureedge.net/property/MLSL/81897737/37d51d0d2cae4798be916bb2683e920f/2/28", "caption": "" }, "displayorder": 28, "url": "https://mlslmedia.azureedge.net/property/MLSL/81897737/37d51d0d2cae4798be916bb2683e920f/2/29", "caption": "" }, "displayorder": 29, "url": "https://mlslmedia.azureedge.net/property/MLSL/81897737/37d51d0d2cae4798be916bb2683e920f/2/30", "caption": "" }, "displayorder": 30, "url": "https://mlslmedia.azureedge.net/property/MLSL/81897737/37d51d0d2cae4798be916bb2683e920f/2/31", "caption": "" }, "displayorder": 31, "url": "https://mlslmedia.azureedge.net/property/MLSL/81897737/37d51d0d2cae4798be916bb2683e920f/2/32", "caption": "" }, "displayorder": 32, "url": "https://mlslmedia.azureedge.net/property/MLSL/81897737/37d51d0d2cae4798be916bb2683e920f/2/33", "caption": "" } ], "agent": { "name": "Faith Sackett", "phone": "831-251-1557", "email": "faith.sackett@exprealty.com" }, "broker": { "name": "eXp Realty of California Inc", "phone": "", "email": "" } }; ]]>
360 Hiawatha Road
BOULDER CREEK, CA 95006

Click here for map
Residential Home
$765,000
1,125 Sq Feet
2 Bedrooms
1 Bathroom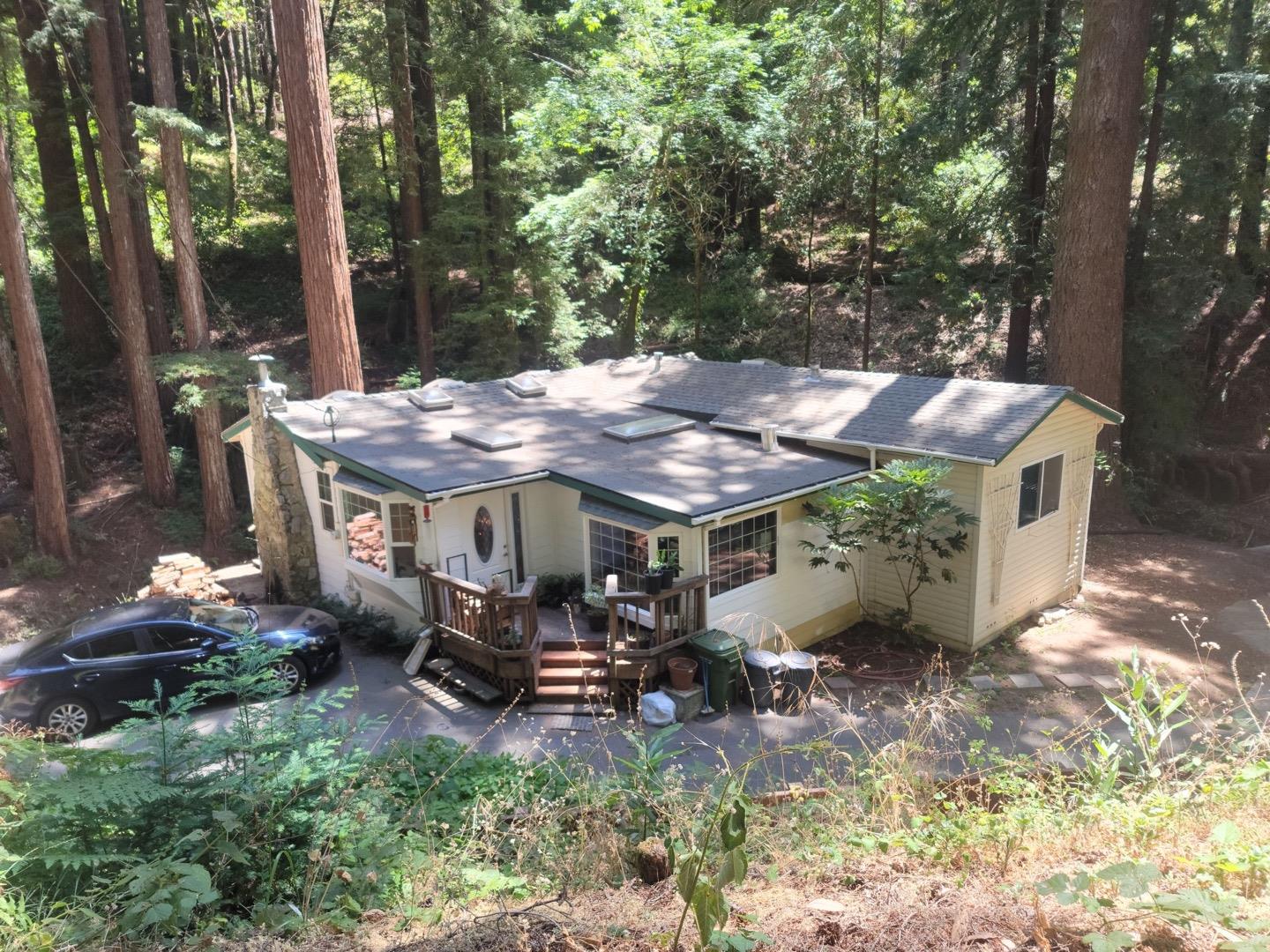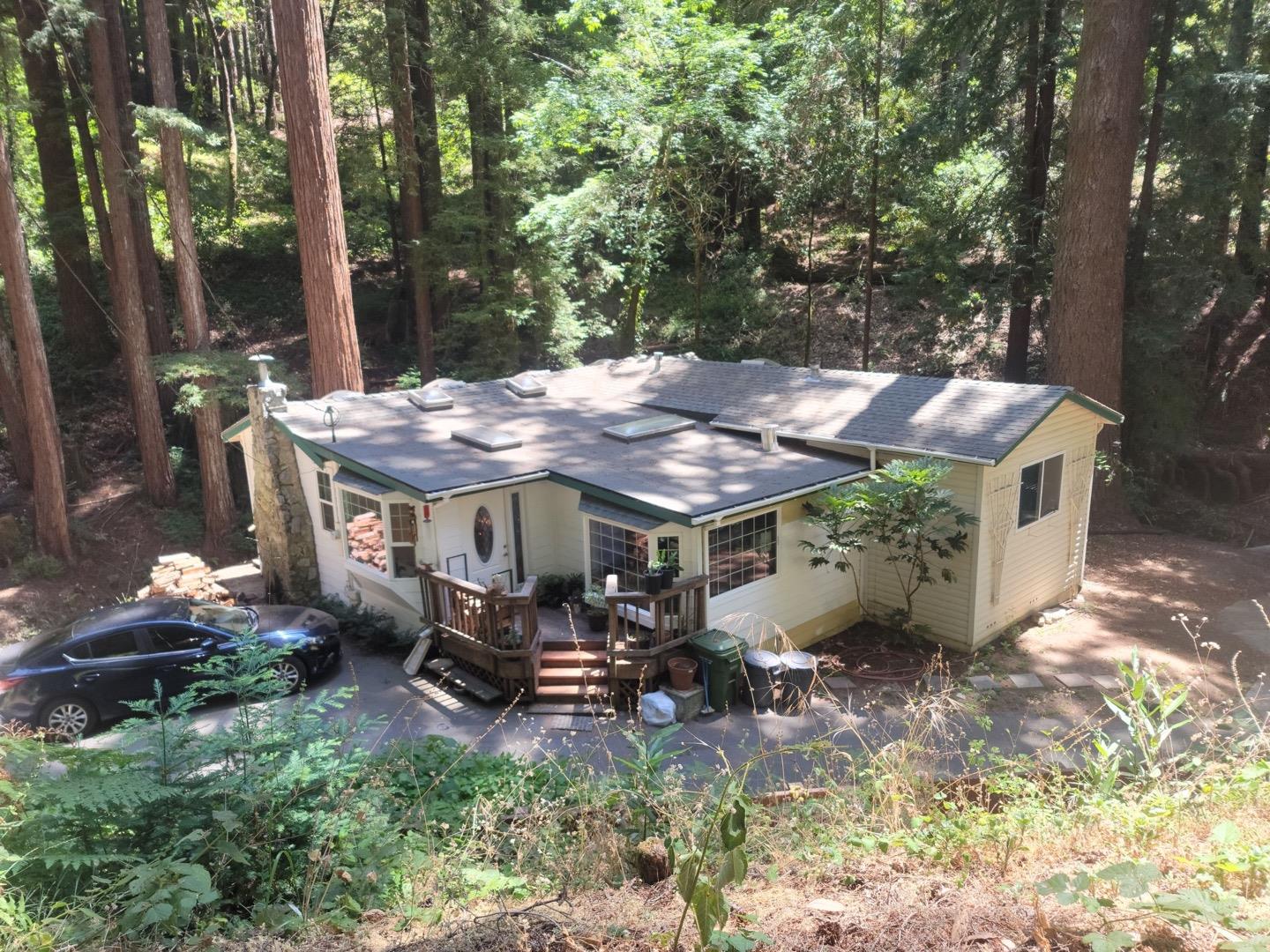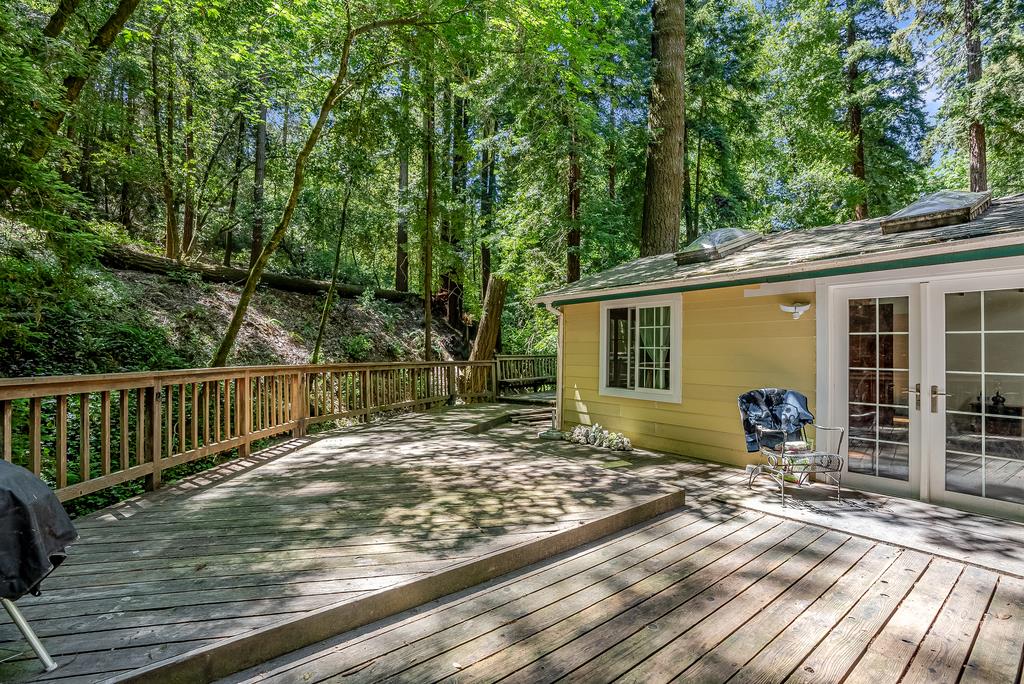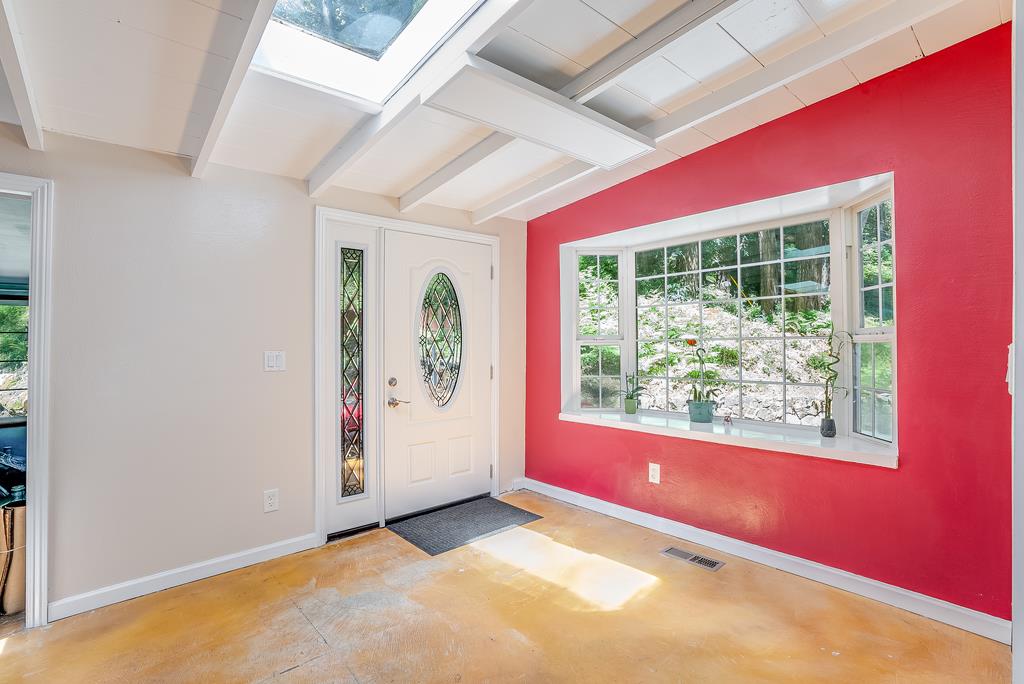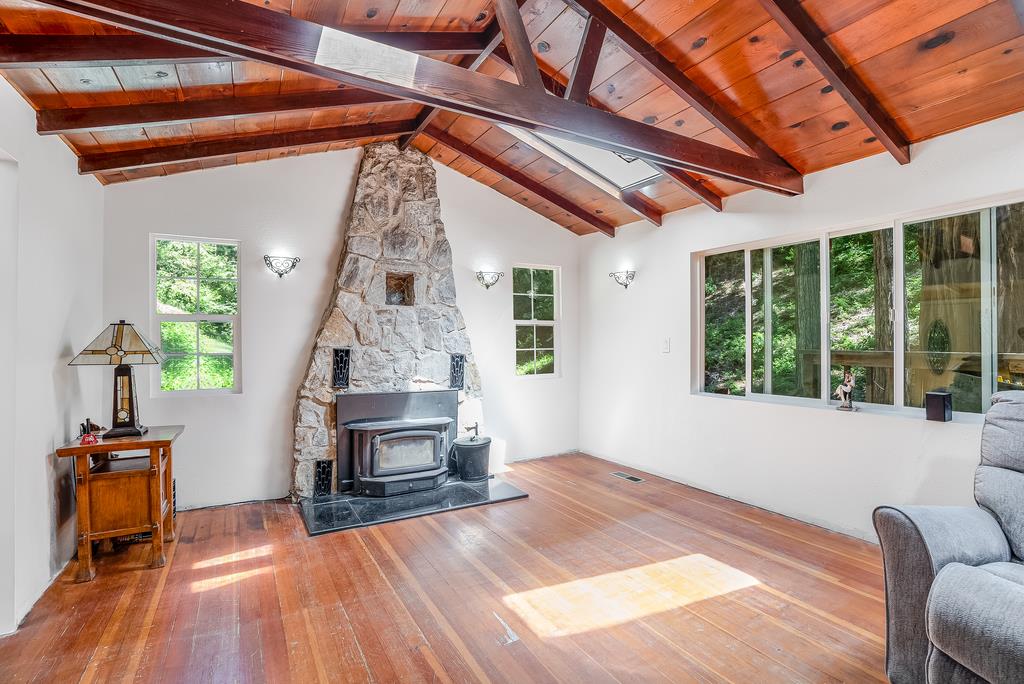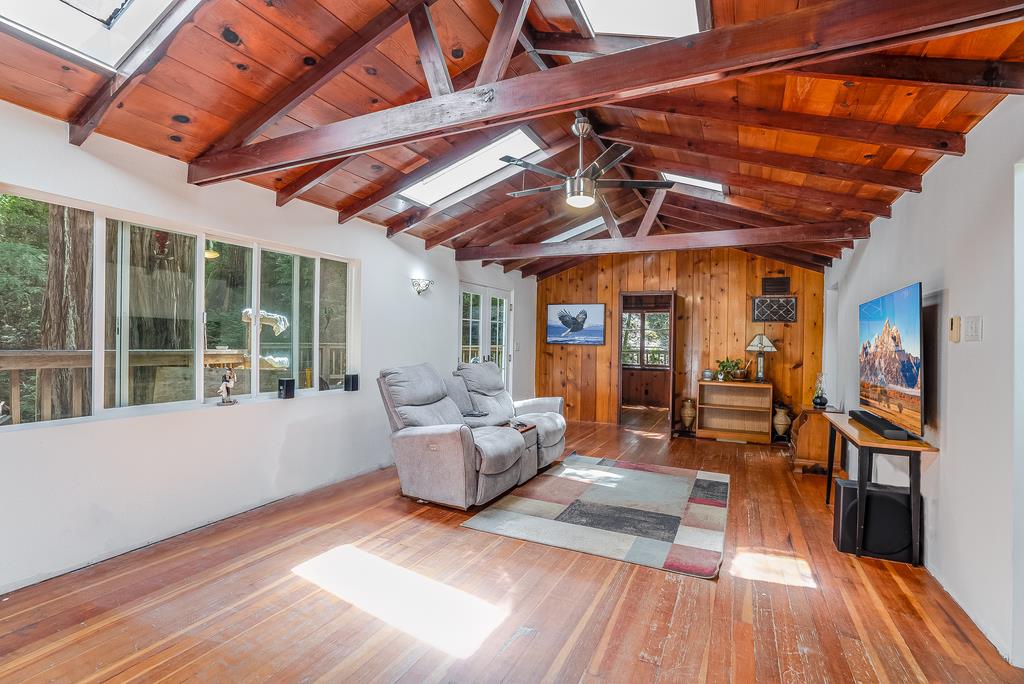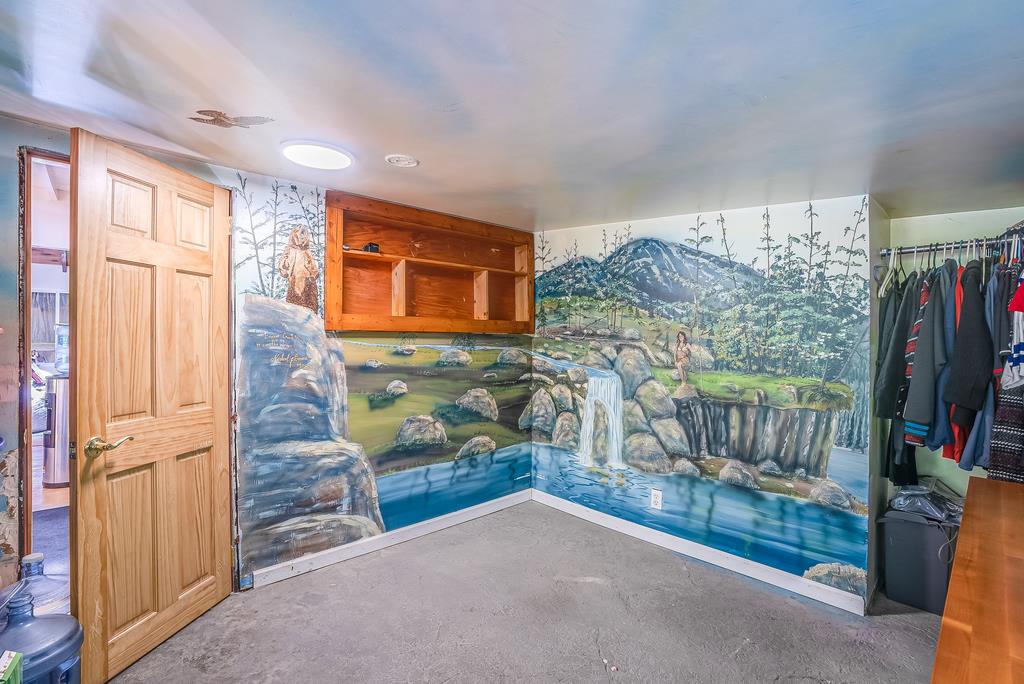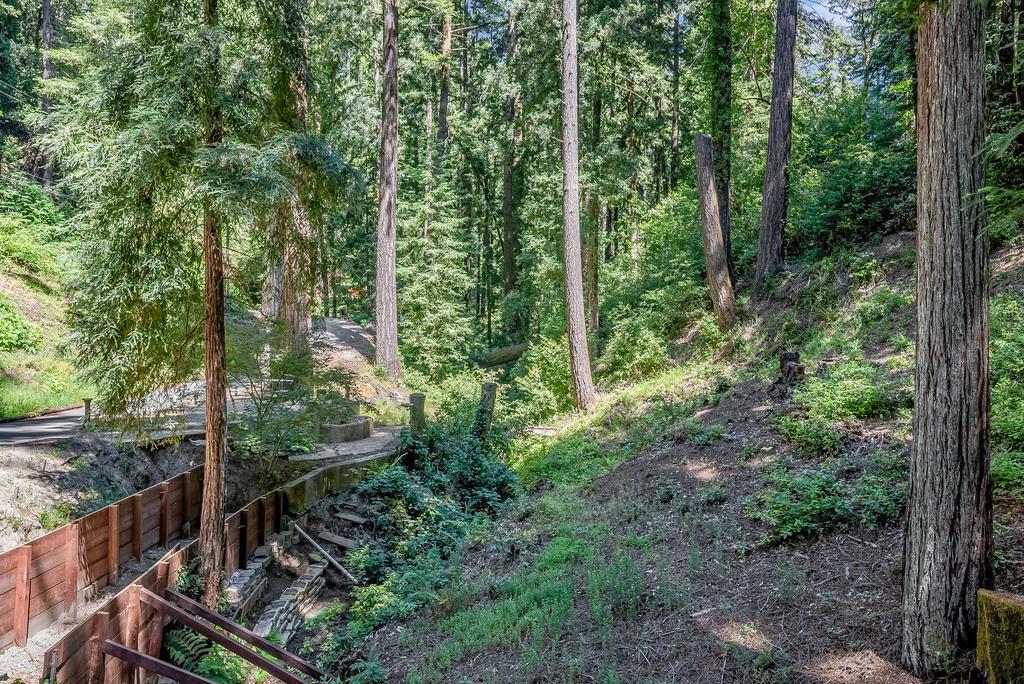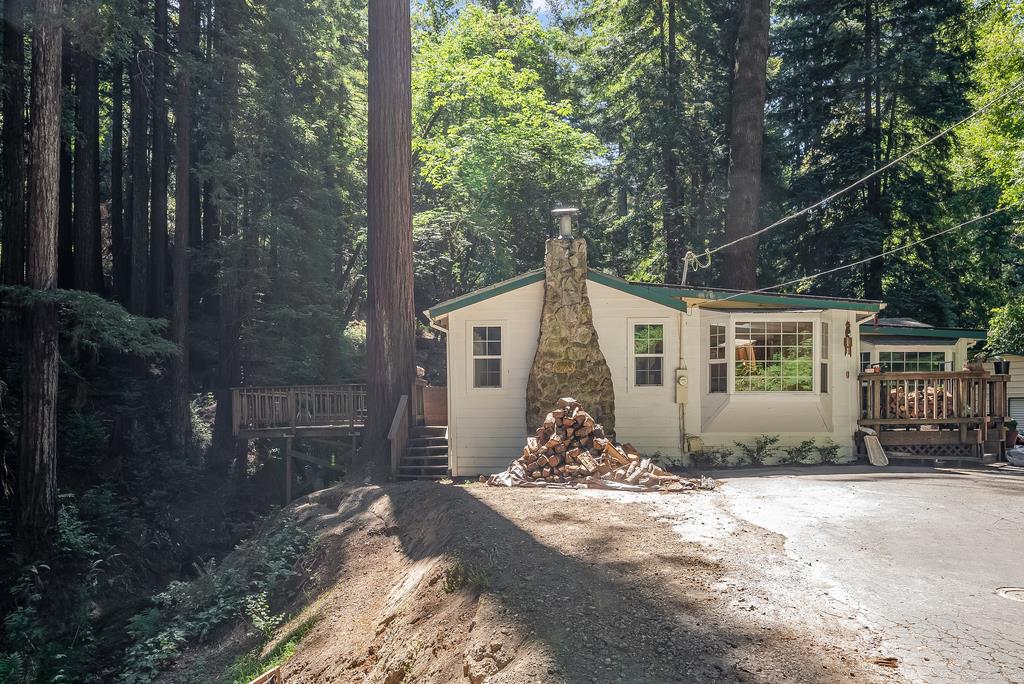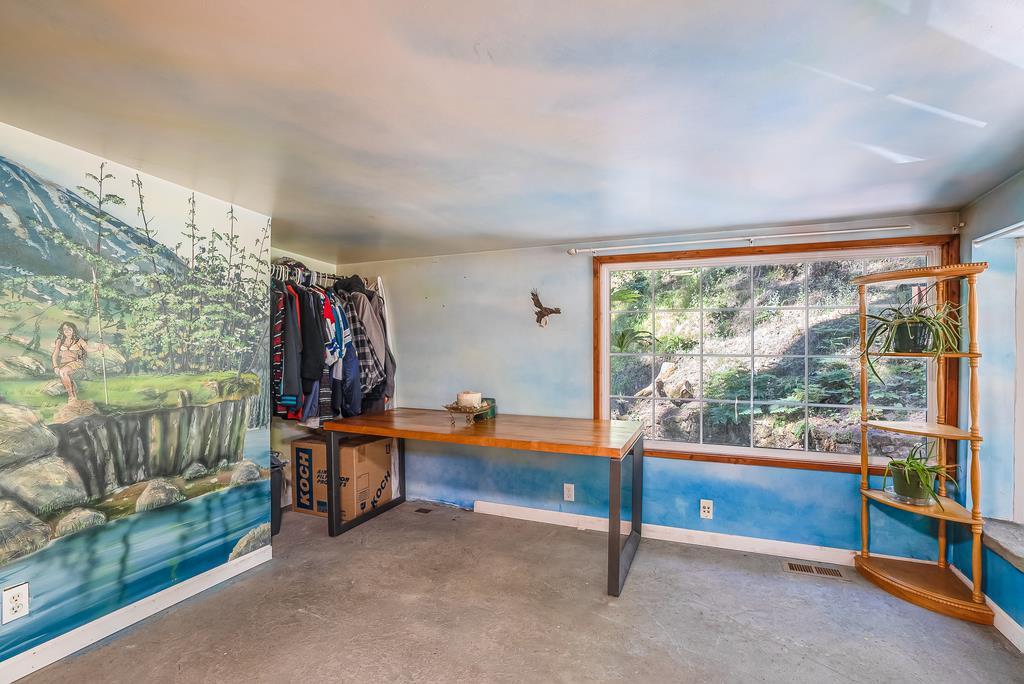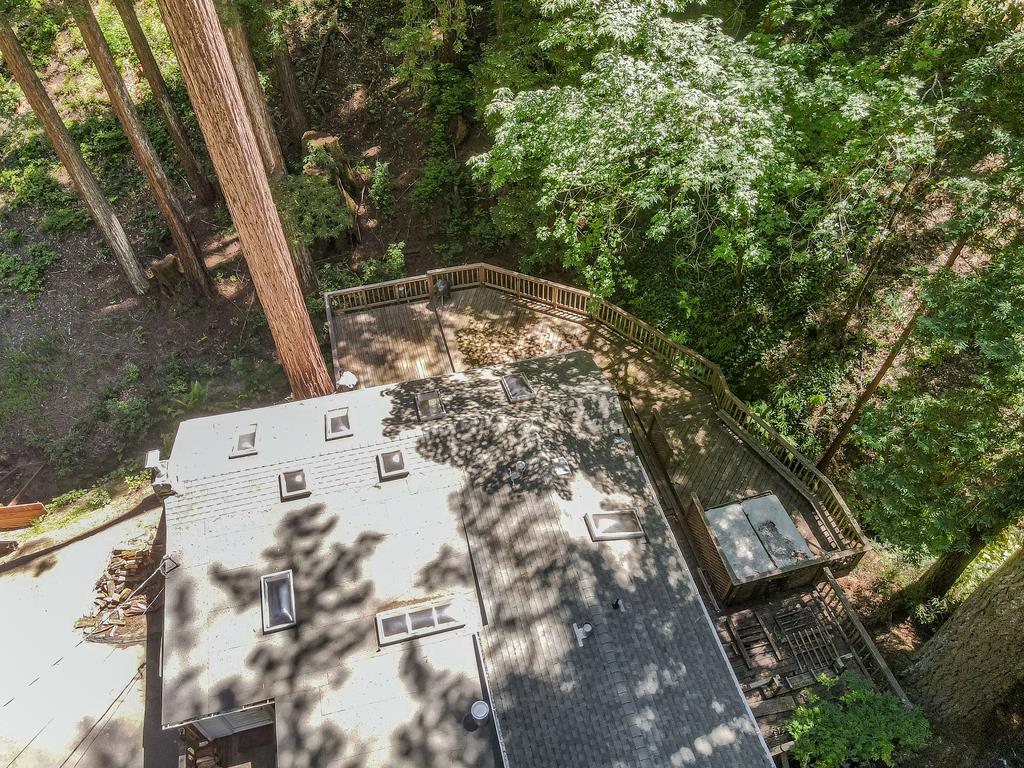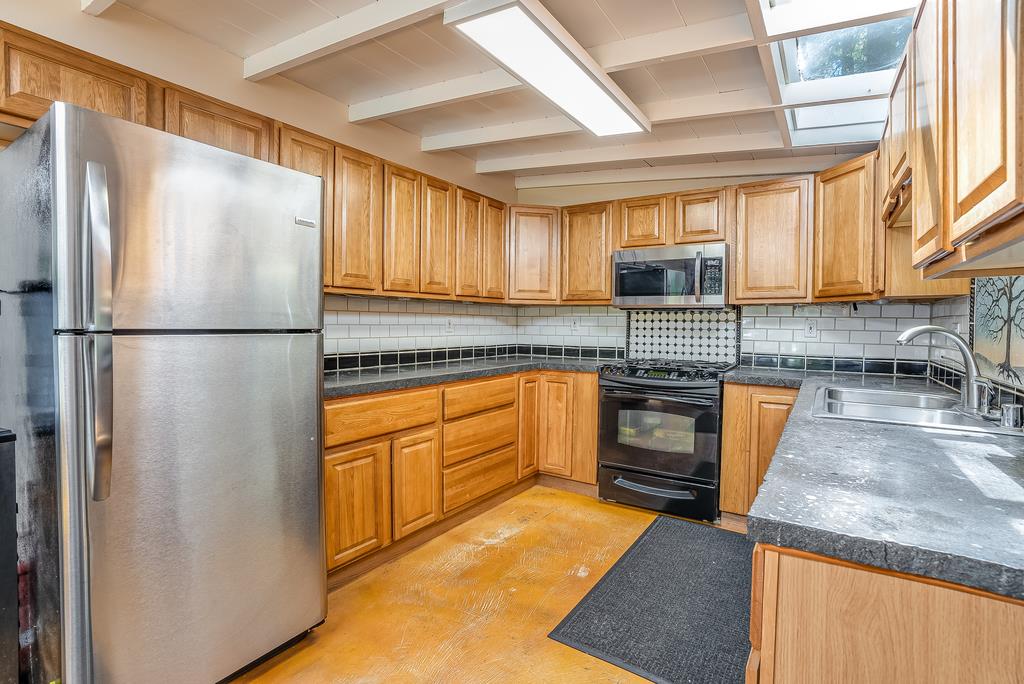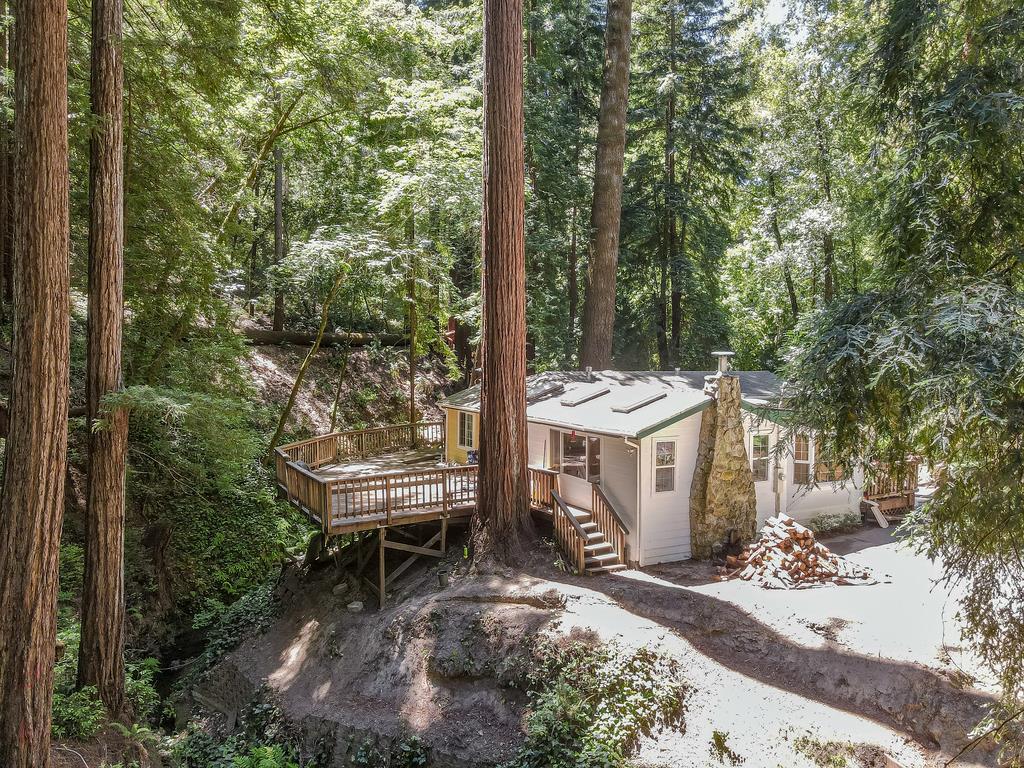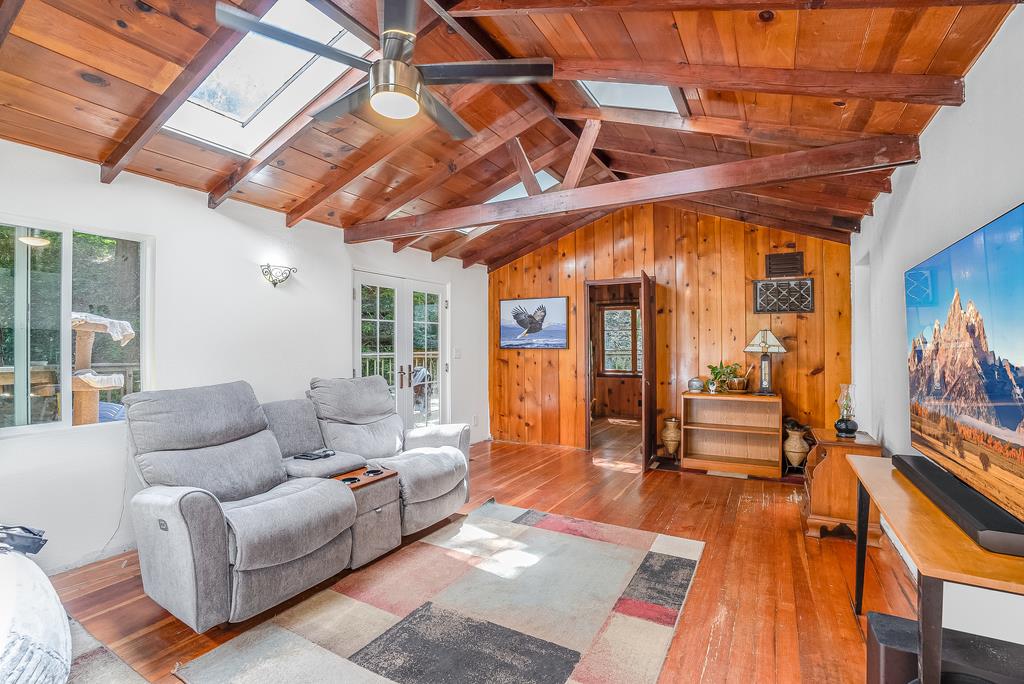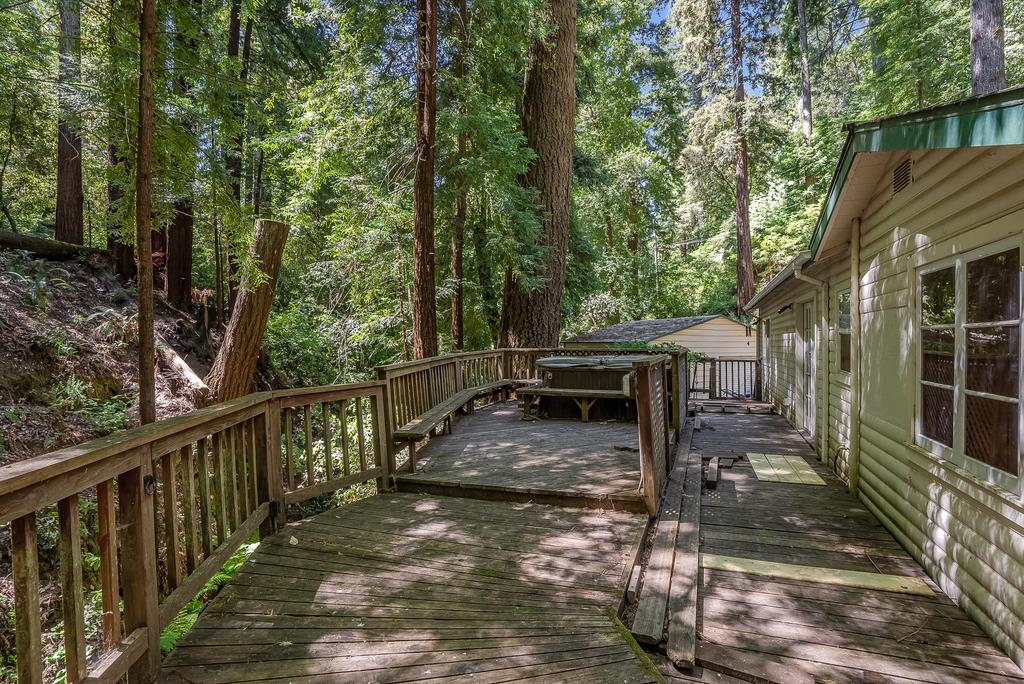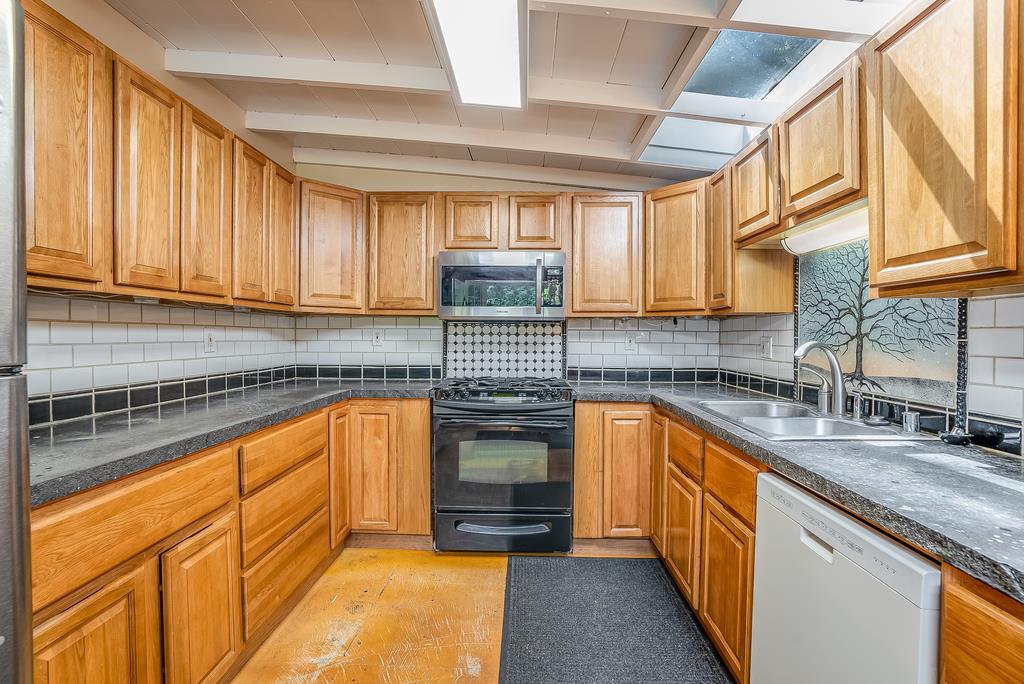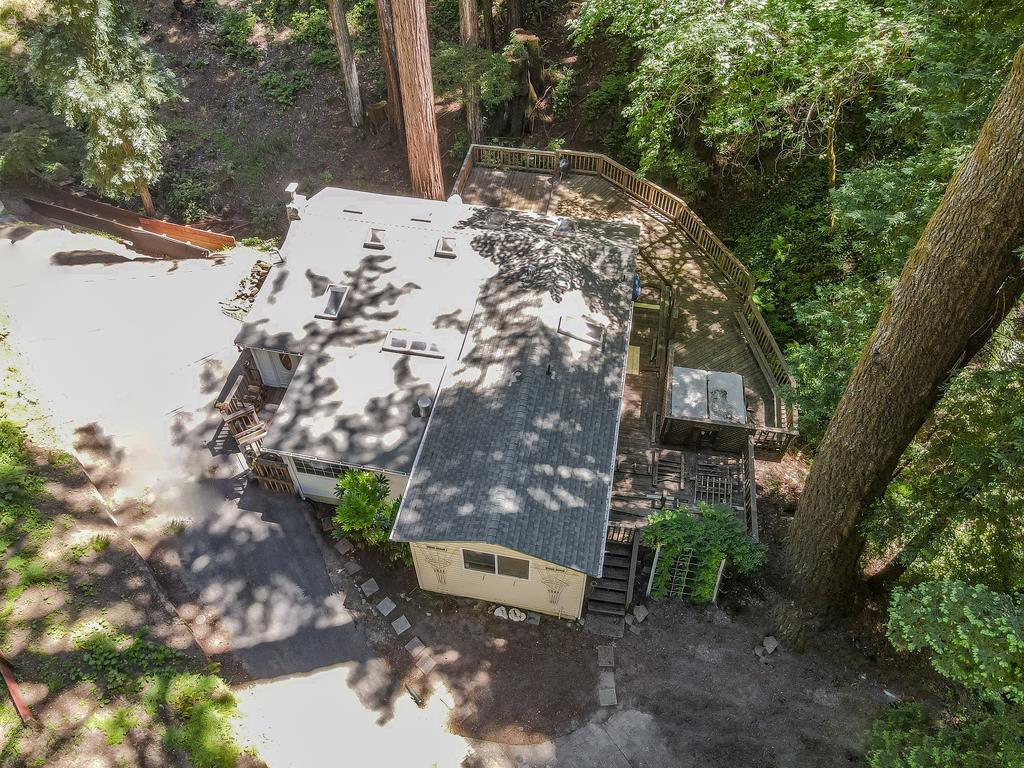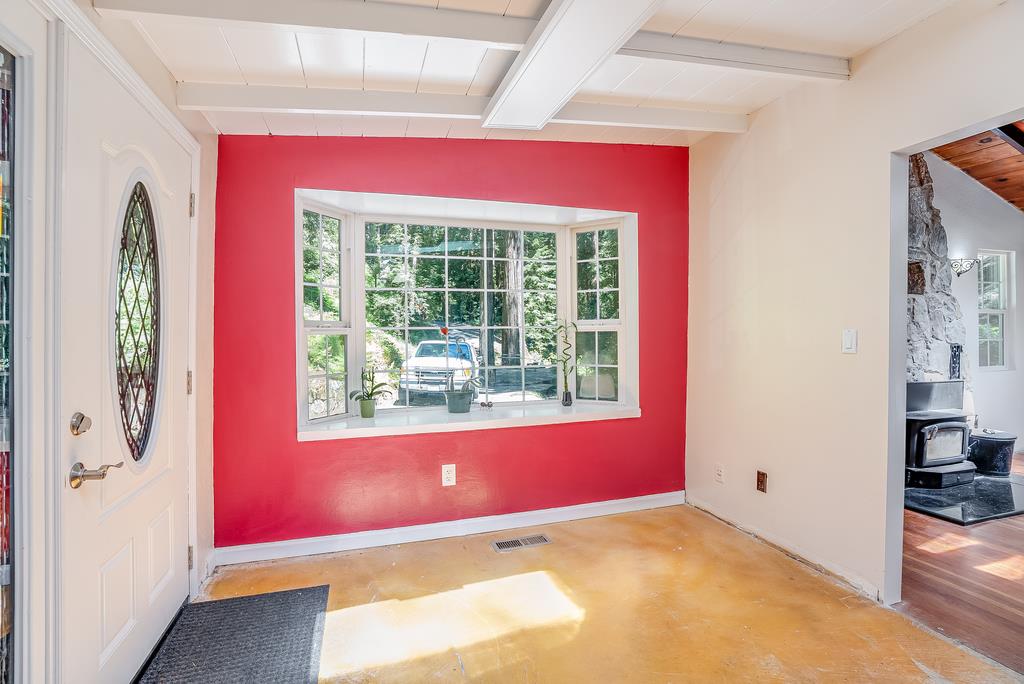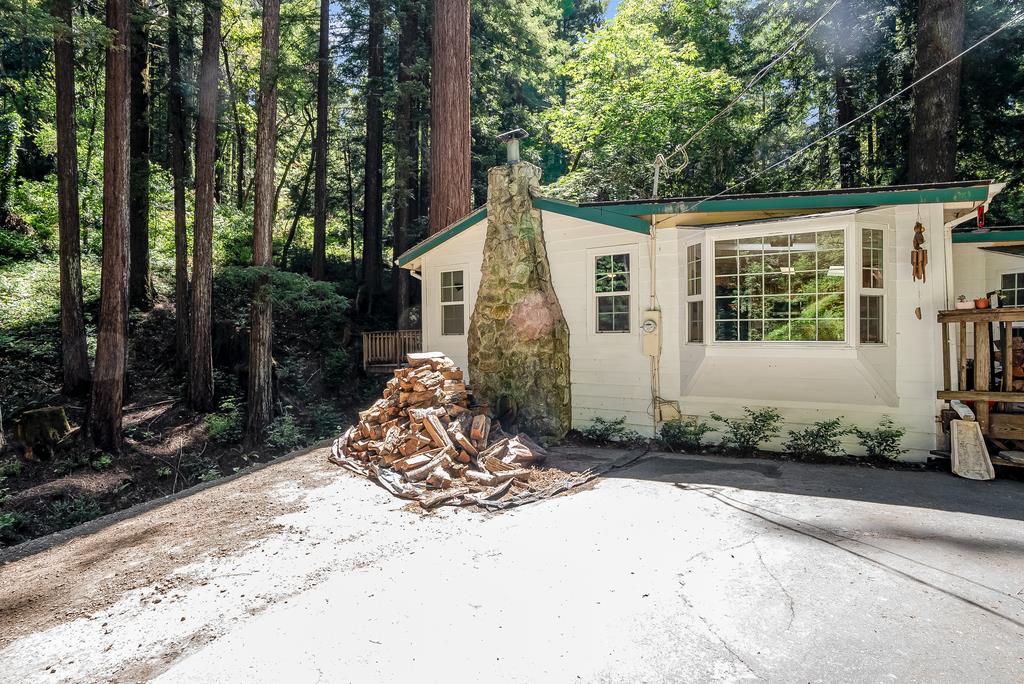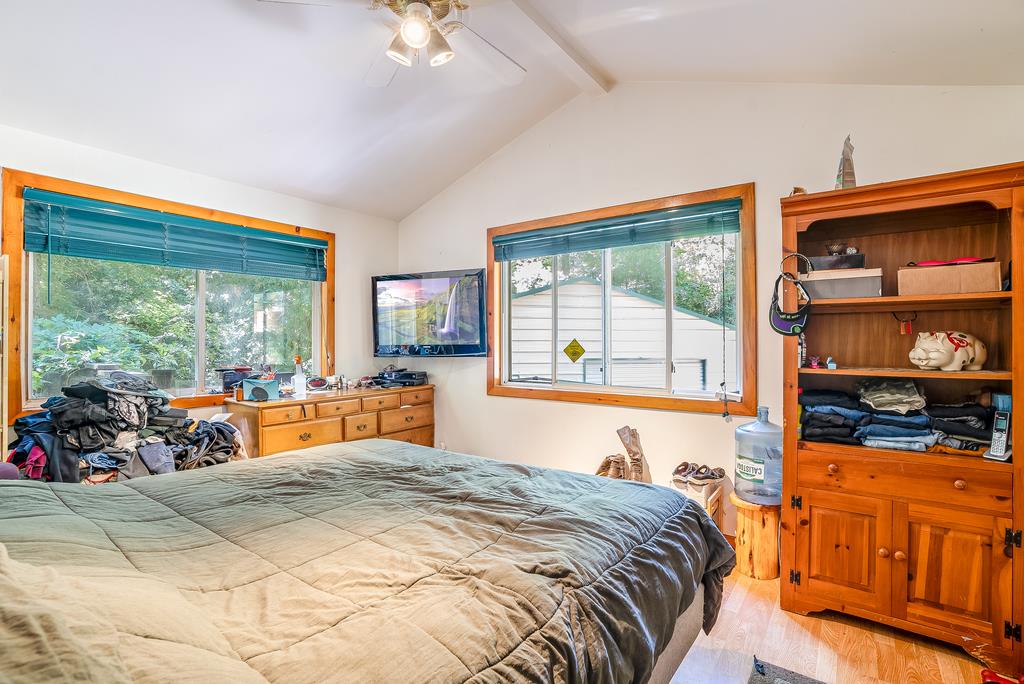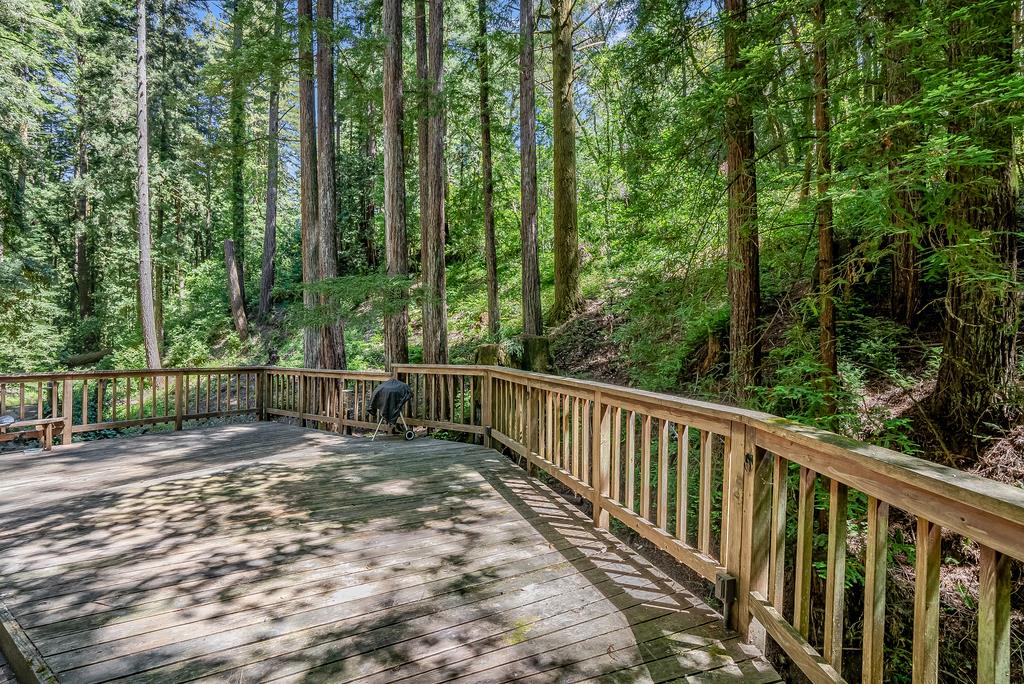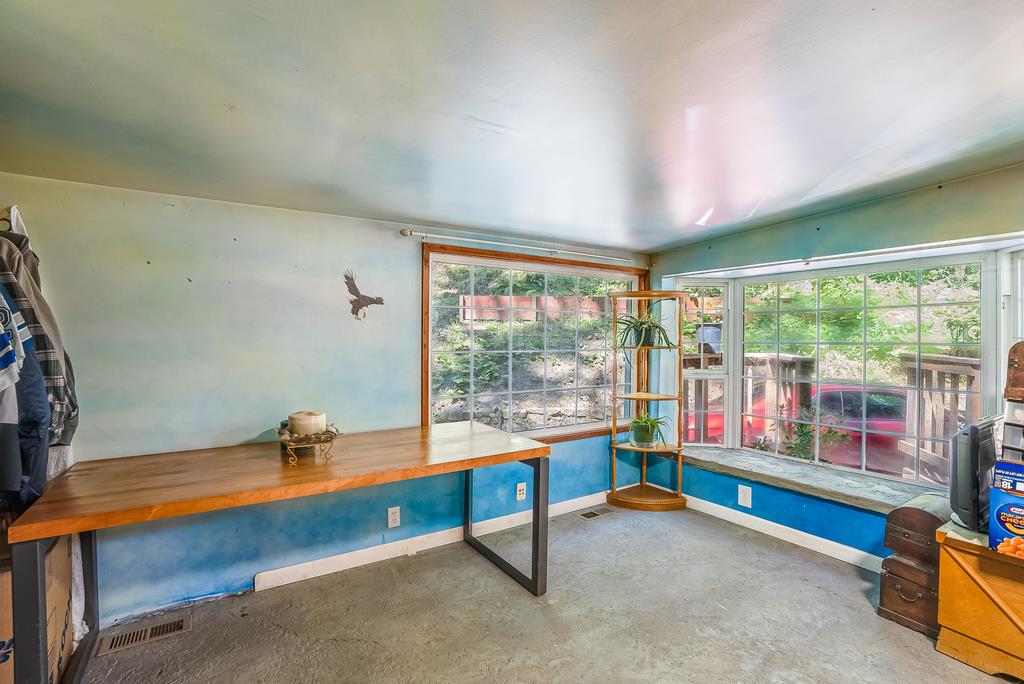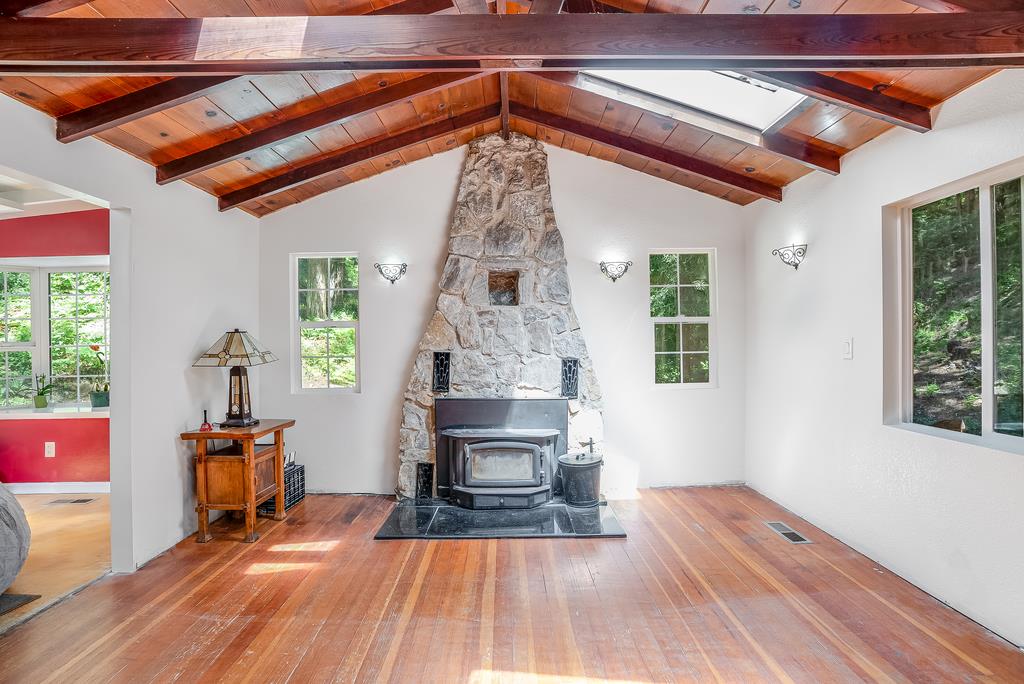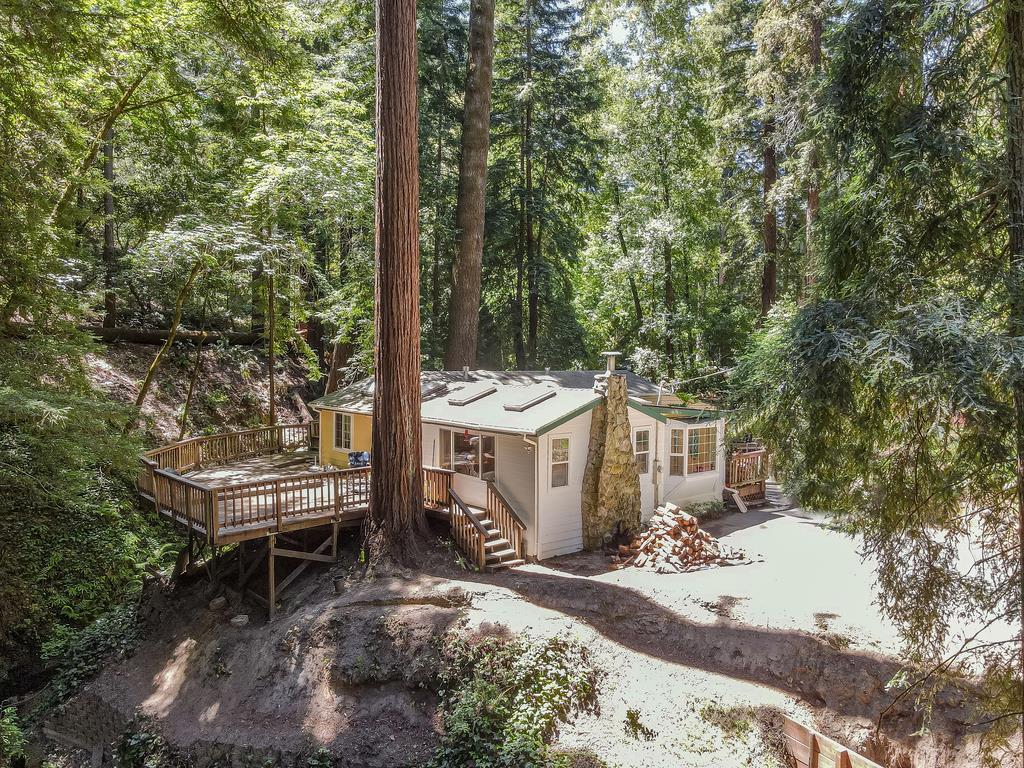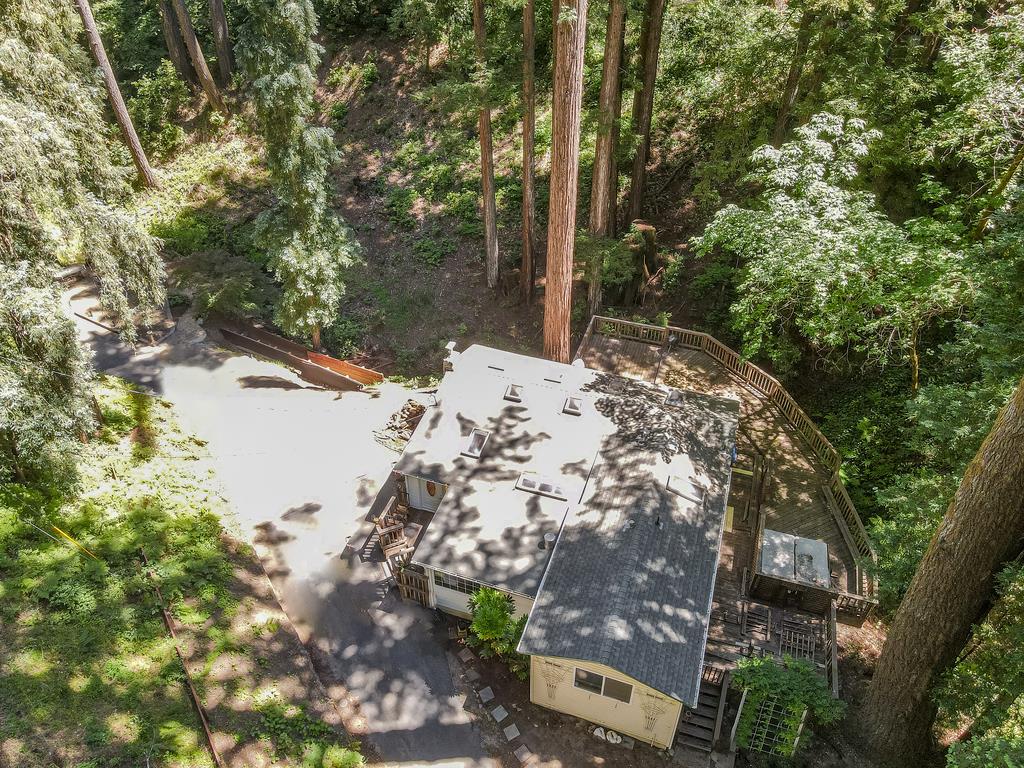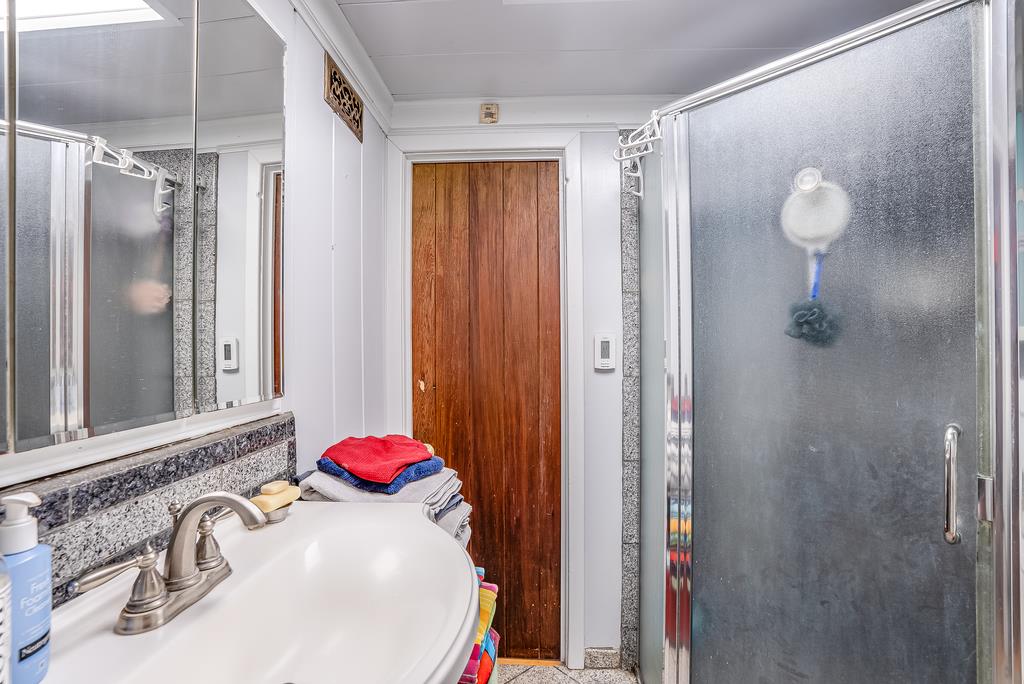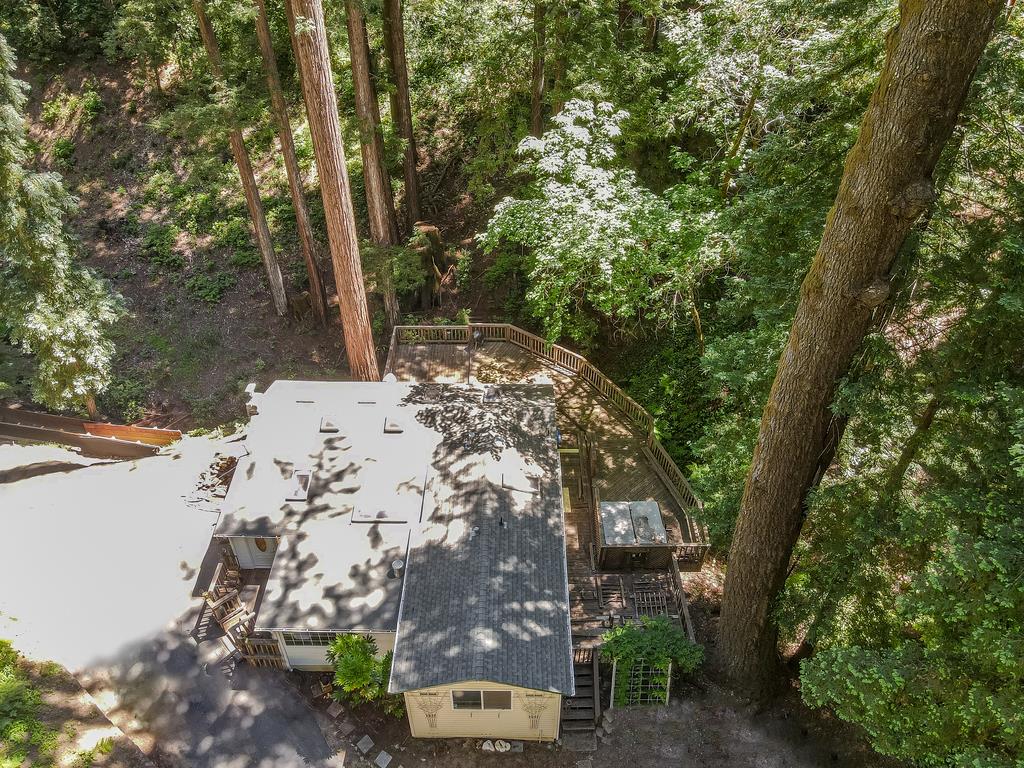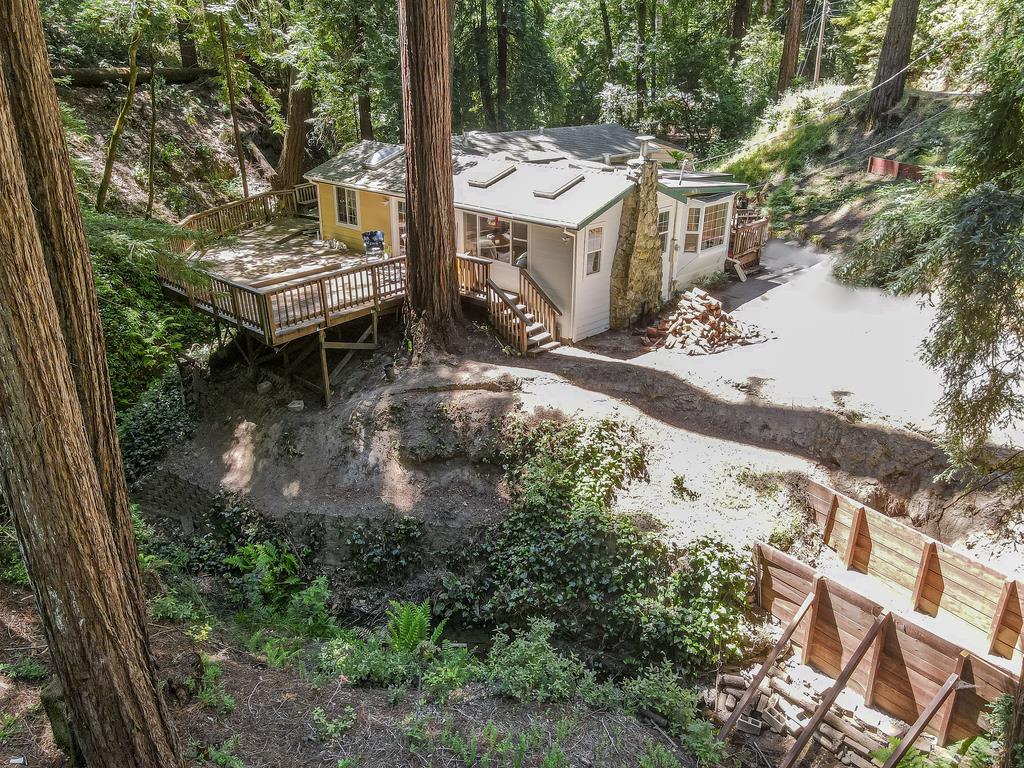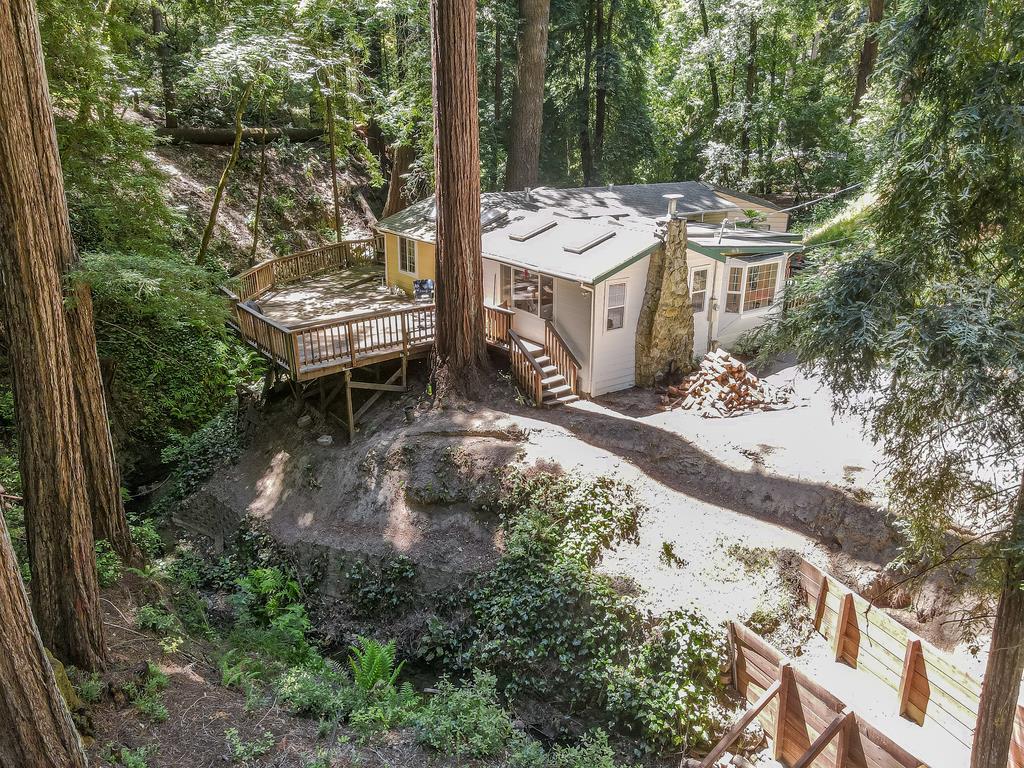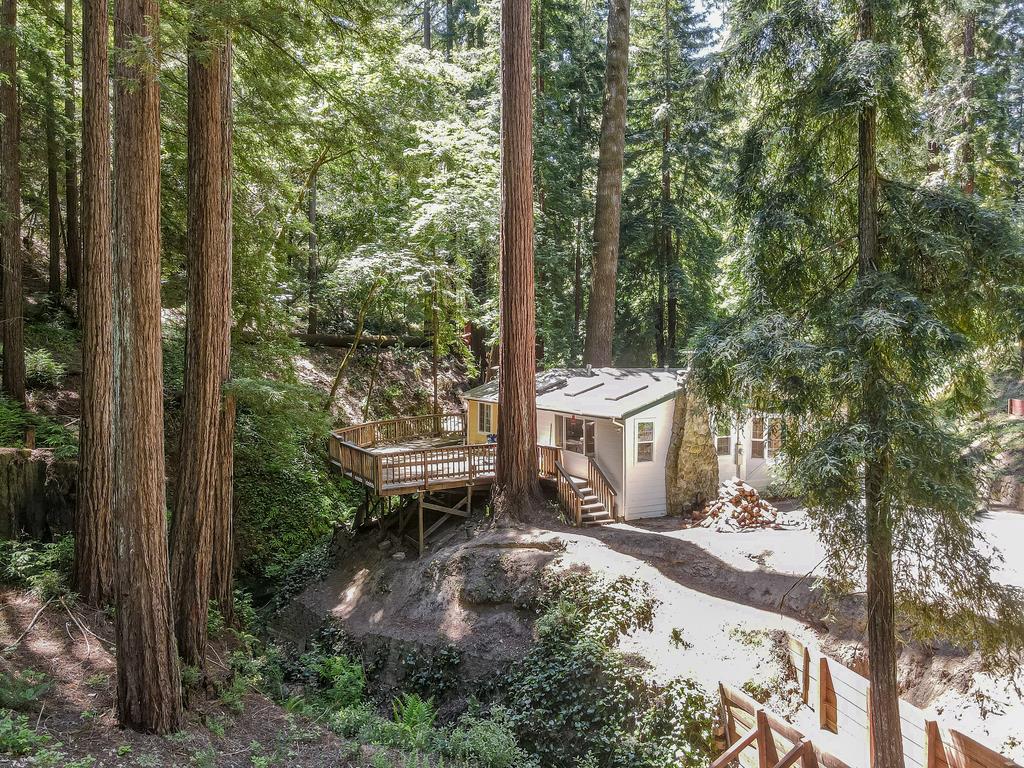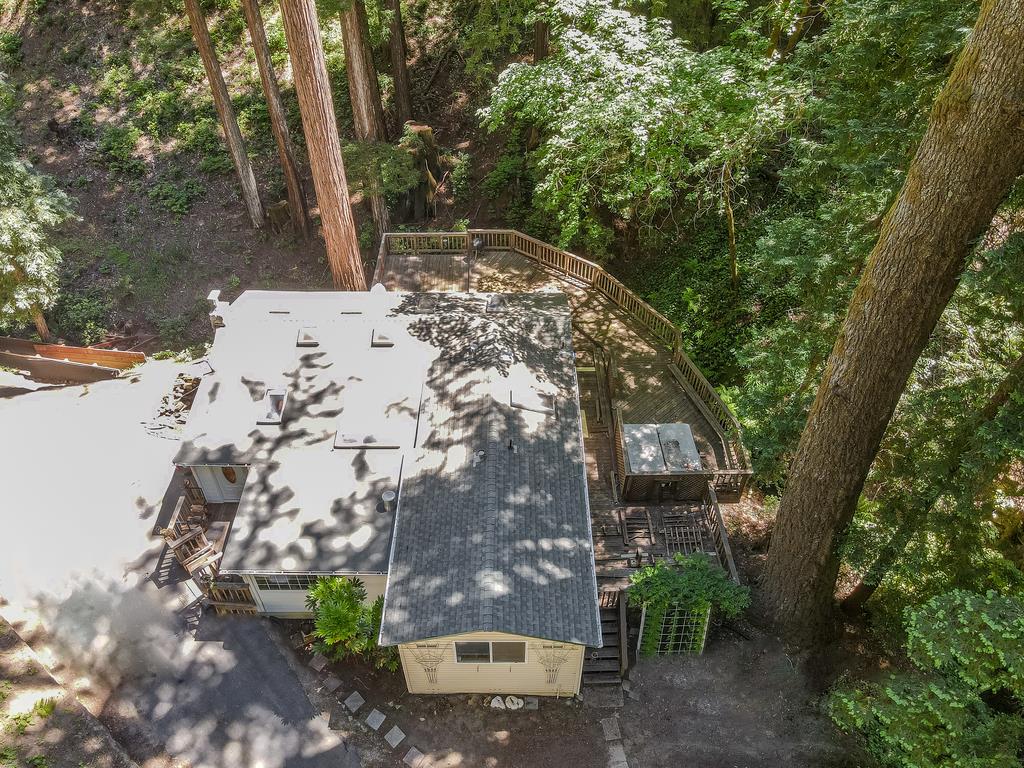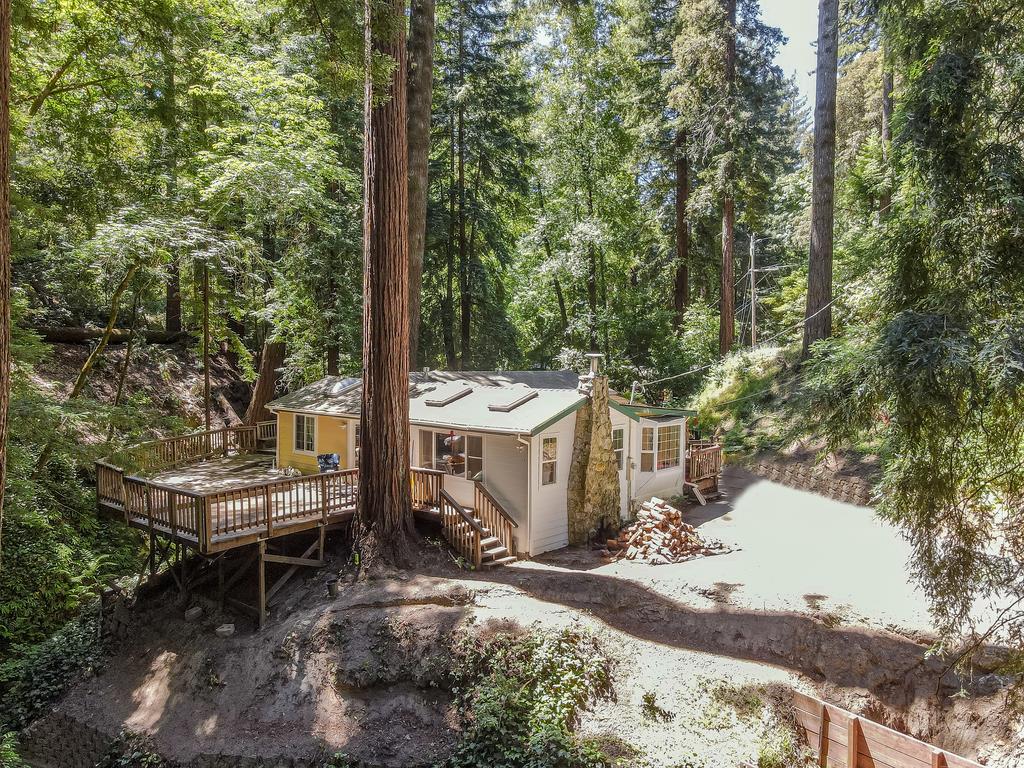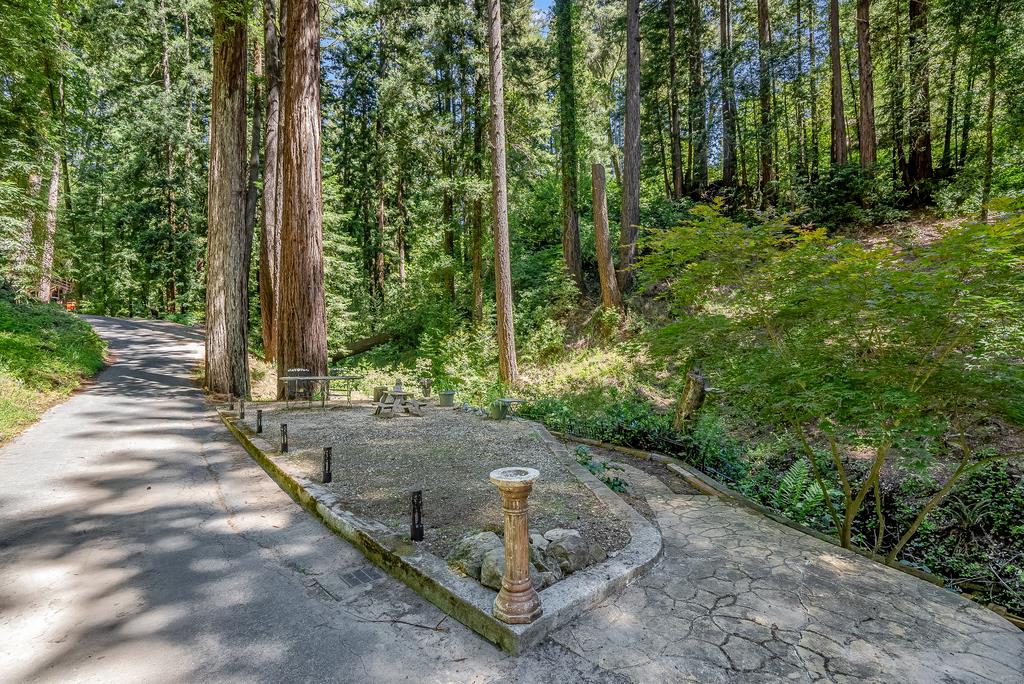 Listed by Faith Sackett of eXp Realty of California Inc
DRE# 01502244
Details:
Lot Sq Feet:
66,211
Fireplaces:
1
HOA?
No
Bank Owned?
No
Status:
Active
Remarks:
PRICE REDUCED!! Nestled in a secluded creek setting, this charming home offers a blend of quaint old-world features, modern updates, including heated bathroom floors and artistic custom details. This home has an extra Bonus room/Study and an extra Sun room. Every room is IT wired as well. This home has aspects of a blank canvas to put your own touch into your own masterpiece. Fix Up, or finish interior to your liking. The living room has a warm wood interior with beam ceilings and an eye catching rock fireplace. The glass inlay concrete counter top in the kitchen is simply fantastic with a beautiful skylight. The large deck lets you enjoy the peaceful outdoors and views of the creek. There is an extra building which could be a garage/shop possibly even an ADU. This property has parking and plenty of room to sit and enjoy the redwoods or garden. You will not want to miss this gem! If you enjoy the redwoods or hikes, you are close to the most wonderful place, Henry Cowell State Park.
There are currently no open houses for this property. Please contact
Faith Sackett
to schedule an appointment.