<![CDATA[ var dwellicious_data = { "address": "324 Lincoln Ave ", "city": "ALAMEDA", "state": "CA", "zip": "94501", "zip4": "", "area": "", "subdivision": "", "county": "", "price": "797000", "beds": "3", "baths": "1", "sqft": "1098", "lotsize": "4050", "yearbuilt": "1921-01-01", "proptype": "Residential", "mlsnum": "40999104", "active": false, "remarks": "Always Fresh. Forever Original. 324 Lincoln Avenue is a single-family home in Alameda's highly coveted west-end neighborhood. The light-filled early Art Deco split-level home offers 3 bedrooms, 1 bathroom, a living-dining combo, and a large eat-in kitchen amidst refinished wood floors. Additional features include fresh interior and exterior paint, designer lighting, an interior laundry room, and an unfinished basement. The expansive backyard is perfect for entertaining and a potential opportunity to add an ADU. 324 Lincoln is located in the vibrant West End of Alameda, featuring Alameda's Crab Cove, Crown State Memorial Beach, known for windsurfing, stand-up paddling, walking, biking, and, of course, a casual beach day. Nearby are local restaurants, lounges, and stores on Webster Street, or check out the local breweries and wineries at Alameda Pointe. Additionally, enjoy easy access off the island via the Trans-Bay Ferry, bus lines, and the Posey Tube.", "photos": [ { "displayorder": 0, "url": "//cdnparap30.paragonrels.com/ParagonImages/Property/P3/MAXEBRDI/40999104/0/0/0/4389316106c12d26f65fb0af2e3477be/114/6e0b22649abe6fed6f2a5d75c646fa88/40999104.JPG", "caption": "" }, "displayorder": 1, "url": "//cdnparap30.paragonrels.com/ParagonImages/Property/P3/MAXEBRDI/40999104/1/0/0/79b37ac01738798b736fe5f04a4d978e/114/6e0b22649abe6fed6f2a5d75c646fa88/40999104-1.JPG", "caption": "" }, "displayorder": 2, "url": "//cdnparap30.paragonrels.com/ParagonImages/Property/P3/MAXEBRDI/40999104/2/0/0/d2267a052da0dc60d610b339894f4148/114/6e0b22649abe6fed6f2a5d75c646fa88/40999104-2.JPG", "caption": "" }, "displayorder": 3, "url": "//cdnparap30.paragonrels.com/ParagonImages/Property/P3/MAXEBRDI/40999104/3/0/0/545ba5c3565575280067adf995941c00/114/6e0b22649abe6fed6f2a5d75c646fa88/40999104-3.JPG", "caption": "" }, "displayorder": 4, "url": "//cdnparap30.paragonrels.com/ParagonImages/Property/P3/MAXEBRDI/40999104/4/0/0/0caead2ae8fa4de1f84508f3d24a0347/114/6e0b22649abe6fed6f2a5d75c646fa88/40999104-4.JPG", "caption": "" }, "displayorder": 5, "url": "//cdnparap30.paragonrels.com/ParagonImages/Property/P3/MAXEBRDI/40999104/5/0/0/70d29f1481b5b0fc3358952689b47fef/114/6e0b22649abe6fed6f2a5d75c646fa88/40999104-5.JPG", "caption": "" }, "displayorder": 6, "url": "//cdnparap30.paragonrels.com/ParagonImages/Property/P3/MAXEBRDI/40999104/6/0/0/4e2523976b5279c9d4ed12137824b4e6/114/6e0b22649abe6fed6f2a5d75c646fa88/40999104-6.JPG", "caption": "" }, "displayorder": 7, "url": "//cdnparap30.paragonrels.com/ParagonImages/Property/P3/MAXEBRDI/40999104/7/0/0/ab7965d116c12d897ce72f7dd09c16d2/114/6e0b22649abe6fed6f2a5d75c646fa88/40999104-7.JPG", "caption": "" }, "displayorder": 8, "url": "//cdnparap30.paragonrels.com/ParagonImages/Property/P3/MAXEBRDI/40999104/8/0/0/6d2539e71ad7d89b85cff7b830f246b5/114/6e0b22649abe6fed6f2a5d75c646fa88/40999104-8.JPG", "caption": "" }, "displayorder": 9, "url": "//cdnparap30.paragonrels.com/ParagonImages/Property/P3/MAXEBRDI/40999104/9/0/0/4dc84a9ca4bd8b012cbe21ecee67269d/114/6e0b22649abe6fed6f2a5d75c646fa88/40999104-9.JPG", "caption": "" }, "displayorder": 10, "url": "//cdnparap30.paragonrels.com/ParagonImages/Property/P3/MAXEBRDI/40999104/10/0/0/99ee70dfdff527cdd2a64a7d9ee5cf7e/114/6e0b22649abe6fed6f2a5d75c646fa88/40999104-10.JPG", "caption": "" }, "displayorder": 11, "url": "//cdnparap30.paragonrels.com/ParagonImages/Property/P3/MAXEBRDI/40999104/11/0/0/48fcaf6684f1cc5284d81eeb17bbde70/114/6e0b22649abe6fed6f2a5d75c646fa88/40999104-11.JPG", "caption": "" }, "displayorder": 12, "url": "//cdnparap30.paragonrels.com/ParagonImages/Property/P3/MAXEBRDI/40999104/12/0/0/b2c6eacd80d9781152f4dce30408efc0/114/6e0b22649abe6fed6f2a5d75c646fa88/40999104-12.JPG", "caption": "" }, "displayorder": 13, "url": "//cdnparap30.paragonrels.com/ParagonImages/Property/P3/MAXEBRDI/40999104/13/0/0/37cb6726f8dddfeb1d426d447290a0fd/114/6e0b22649abe6fed6f2a5d75c646fa88/40999104-13.JPG", "caption": "" }, "displayorder": 14, "url": "//cdnparap30.paragonrels.com/ParagonImages/Property/P3/MAXEBRDI/40999104/14/0/0/dc15459dabb0f41c376107911e449bfc/114/6e0b22649abe6fed6f2a5d75c646fa88/40999104-14.JPG", "caption": "" }, "displayorder": 15, "url": "//cdnparap30.paragonrels.com/ParagonImages/Property/P3/MAXEBRDI/40999104/15/0/0/dd6e000ce8c9226742e58c7a5602b5c5/114/6e0b22649abe6fed6f2a5d75c646fa88/40999104-15.JPG", "caption": "" }, "displayorder": 16, "url": "//cdnparap30.paragonrels.com/ParagonImages/Property/P3/MAXEBRDI/40999104/16/0/0/16d6e2c901fb2cf7d4f4b87ed081081b/114/6e0b22649abe6fed6f2a5d75c646fa88/40999104-16.JPG", "caption": "" }, "displayorder": 17, "url": "//cdnparap30.paragonrels.com/ParagonImages/Property/P3/MAXEBRDI/40999104/17/0/0/d54e3841cb6e048337489821abfeebca/114/6e0b22649abe6fed6f2a5d75c646fa88/40999104-17.JPG", "caption": "" }, "displayorder": 18, "url": "//cdnparap30.paragonrels.com/ParagonImages/Property/P3/MAXEBRDI/40999104/18/0/0/42a3bab8eeb902abd6cf528b22ca7cf3/114/6e0b22649abe6fed6f2a5d75c646fa88/40999104-18.JPG", "caption": "" }, "displayorder": 19, "url": "//cdnparap30.paragonrels.com/ParagonImages/Property/P3/MAXEBRDI/40999104/19/0/0/3fcd4a0b4a4ed35aa3e46f589df6353b/114/6e0b22649abe6fed6f2a5d75c646fa88/40999104-19.JPG", "caption": "" }, "displayorder": 20, "url": "//cdnparap30.paragonrels.com/ParagonImages/Property/P3/MAXEBRDI/40999104/20/0/0/5081afcd0db60ecedbef499a89fd0f72/114/6e0b22649abe6fed6f2a5d75c646fa88/40999104-20.JPG", "caption": "" }, "displayorder": 21, "url": "//cdnparap30.paragonrels.com/ParagonImages/Property/P3/MAXEBRDI/40999104/21/0/0/ecef50447cf80836dac71d0acfe600f2/114/6e0b22649abe6fed6f2a5d75c646fa88/40999104-21.JPG", "caption": "" }, "displayorder": 22, "url": "//cdnparap30.paragonrels.com/ParagonImages/Property/P3/MAXEBRDI/40999104/22/0/0/9e7e7c2e7a4667592173dfa46882acb1/114/6e0b22649abe6fed6f2a5d75c646fa88/40999104-22.JPG", "caption": "" }, "displayorder": 23, "url": "//cdnparap30.paragonrels.com/ParagonImages/Property/P3/MAXEBRDI/40999104/23/0/0/42354ccc043a7e12d9a5efadb1c757cd/114/6e0b22649abe6fed6f2a5d75c646fa88/40999104-23.JPG", "caption": "" }, "displayorder": 24, "url": "//cdnparap30.paragonrels.com/ParagonImages/Property/P3/MAXEBRDI/40999104/24/0/0/efd24fa3784f612fcdd375bc345e439b/114/6e0b22649abe6fed6f2a5d75c646fa88/40999104-24.JPG", "caption": "" }, "displayorder": 25, "url": "//cdnparap30.paragonrels.com/ParagonImages/Property/P3/MAXEBRDI/40999104/25/0/0/d5a2e0be7105e62444f77e8a47d361c2/114/6e0b22649abe6fed6f2a5d75c646fa88/40999104-25.JPG", "caption": "" }, "displayorder": 26, "url": "//cdnparap30.paragonrels.com/ParagonImages/Property/P3/MAXEBRDI/40999104/26/0/0/8846a3ccf9946ede5788ff30bf9e3dae/114/6e0b22649abe6fed6f2a5d75c646fa88/40999104-26.JPG", "caption": "" }, "displayorder": 27, "url": "//cdnparap30.paragonrels.com/ParagonImages/Property/P3/MAXEBRDI/40999104/27/0/0/0930c5265af037c4253b114a5ad1ccd2/114/6e0b22649abe6fed6f2a5d75c646fa88/40999104-27.JPG", "caption": "" }, "displayorder": 28, "url": "//cdnparap30.paragonrels.com/ParagonImages/Property/P3/MAXEBRDI/40999104/28/0/0/d528ca97deeced8a50b13b28387dedc2/114/6e0b22649abe6fed6f2a5d75c646fa88/40999104-28.JPG", "caption": "" }, "displayorder": 29, "url": "//cdnparap30.paragonrels.com/ParagonImages/Property/P3/MAXEBRDI/40999104/29/0/0/d02c069ef7af360350c0de09b69bb0bb/114/6e0b22649abe6fed6f2a5d75c646fa88/40999104-29.JPG", "caption": "" }, "displayorder": 30, "url": "//cdnparap30.paragonrels.com/ParagonImages/Property/P3/MAXEBRDI/40999104/30/0/0/660e0a84686d5ad96573a69ff2e3dbbc/114/6e0b22649abe6fed6f2a5d75c646fa88/40999104-30.JPG", "caption": "" }, "displayorder": 31, "url": "//cdnparap30.paragonrels.com/ParagonImages/Property/P3/MAXEBRDI/40999104/31/0/0/d8555485d4c61b20e7876b9caa509e74/114/6e0b22649abe6fed6f2a5d75c646fa88/40999104-31.JPG", "caption": "" }, "displayorder": 32, "url": "//cdnparap30.paragonrels.com/ParagonImages/Property/P3/MAXEBRDI/40999104/32/0/0/1de5b897cc9ebb5047867575de8a1263/114/6e0b22649abe6fed6f2a5d75c646fa88/40999104-32.JPG", "caption": "" }, "displayorder": 33, "url": "//cdnparap30.paragonrels.com/ParagonImages/Property/P3/MAXEBRDI/40999104/33/0/0/0a40d0c86c4a6469fe2fe2371dc8415d/114/6e0b22649abe6fed6f2a5d75c646fa88/40999104-33.JPG", "caption": "" }, "displayorder": 34, "url": "//cdnparap30.paragonrels.com/ParagonImages/Property/P3/MAXEBRDI/40999104/34/0/0/9758d5797aeef99df3094c19f8178d8f/114/6e0b22649abe6fed6f2a5d75c646fa88/40999104-34.JPG", "caption": "" }, "displayorder": 35, "url": "//cdnparap30.paragonrels.com/ParagonImages/Property/P3/MAXEBRDI/40999104/35/0/0/9a51f9567f67bc06aef825a950c03b28/114/6e0b22649abe6fed6f2a5d75c646fa88/40999104-35.JPG", "caption": "" }, "displayorder": 36, "url": "//cdnparap30.paragonrels.com/ParagonImages/Property/P3/MAXEBRDI/40999104/36/0/0/77b4574d5e4212b904004bbd8543d691/114/6e0b22649abe6fed6f2a5d75c646fa88/40999104-36.JPG", "caption": "" } ], "agent": { "name": "Jose Cerda-Zein", "phone": "510-523-5673", "email": "jose@cerdazein.com" }, "broker": { "name": "Cerda-Zein Real Estate", "phone": "", "email": "" } }; ]]>
324 Lincoln Ave
ALAMEDA, CA 94501

Click here for map
Residential Home
$797,000
1,098 Sq Feet
3 Bedrooms
1 Bathroom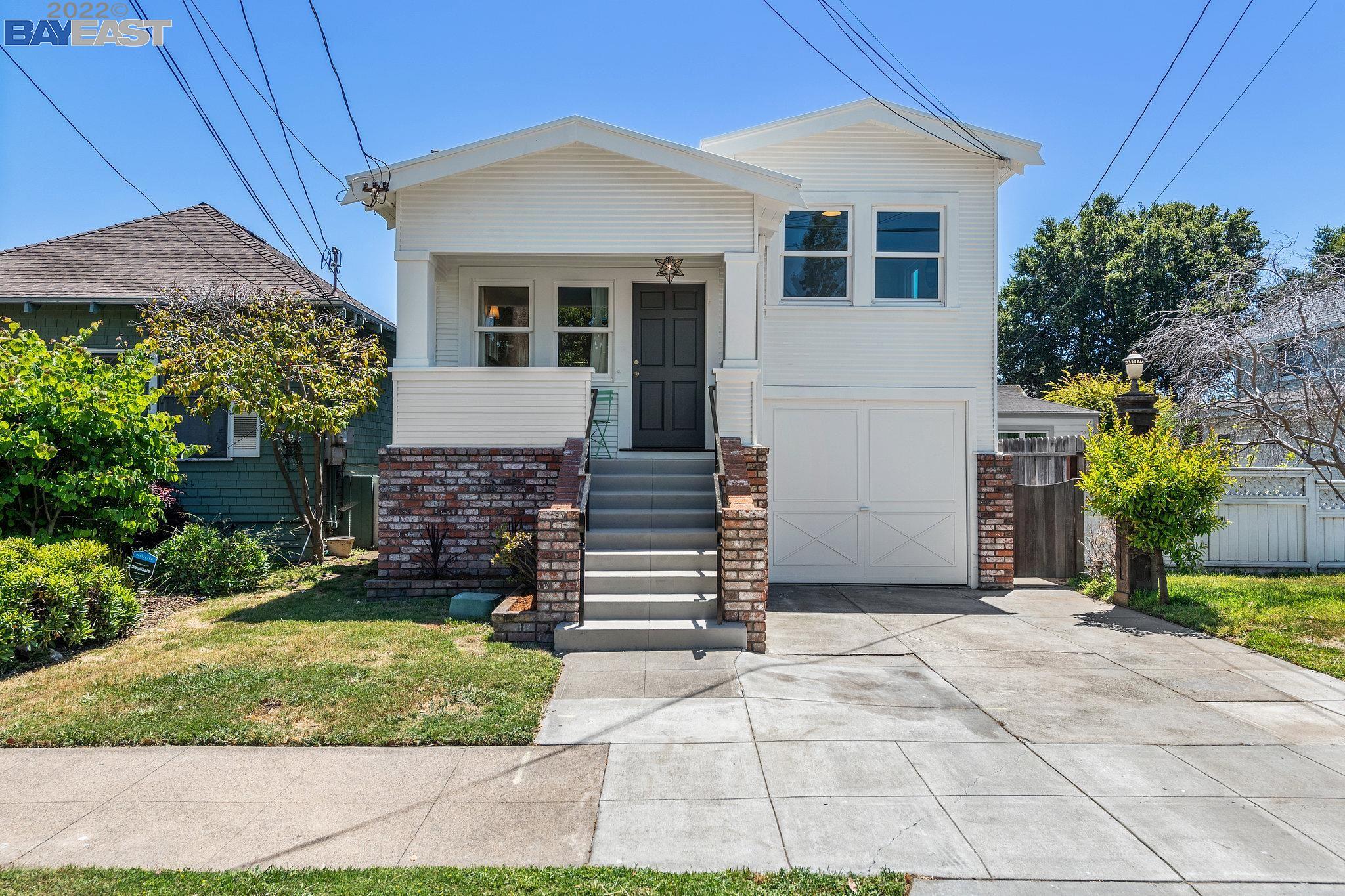 Details:
Lot Sq Feet:
4,050
Fireplaces:
1
HOA?
No
Bank Owned?
No
Status:
Sold
Remarks:
Always Fresh. Forever Original. 324 Lincoln Avenue is a single-family home in Alameda's highly coveted west-end neighborhood. The light-filled early Art Deco split-level home offers 3 bedrooms, 1 bathroom, a living-dining combo, and a large eat-in kitchen amidst refinished wood floors. Additional features include fresh interior and exterior paint, designer lighting, an interior laundry room, and an unfinished basement. The expansive backyard is perfect for entertaining and a potential opportunity to add an ADU. 324 Lincoln is located in the vibrant West End of Alameda, featuring Alameda's Crab Cove, Crown State Memorial Beach, known for windsurfing, stand-up paddling, walking, biking, and, of course, a casual beach day. Nearby are local restaurants, lounges, and stores on Webster Street, or check out the local breweries and wineries at Alameda Pointe. Additionally, enjoy easy access off the island via the Trans-Bay Ferry, bus lines, and the Posey Tube.
There are currently no open houses for this property. Please contact
Jose Cerda-Zein
to schedule an appointment.