<![CDATA[ var dwellicious_data = { "address": "1529 Ralston Avenue ", "city": "BURLINGAME", "state": "CA", "zip": "94010", "zip4": "", "area": "", "subdivision": "", "county": "", "price": "3948000", "beds": "4", "baths": "4", "sqft": "2503", "lotsize": "8164", "yearbuilt": "1918-01-01", "proptype": "Residential", "mlsnum": "ML81897897", "active": true, "remarks": "Entirely renovated with a down-to-the-studs, no expense spared approach, this classically charming Craftsman facade meets sleek interior design elements and smart home+green features, which are tastefully implemented throughout the wide-open spaces of the home. With a combined living area of 2,502 SF, the main house (2,132 SF, 3BR, 3.5 BA) and newly built ADU (370 SF 1BD, 1BA) offer endless options for live/work/au-pair housing or additional income. A stunning Chef's Kitchen with top of the line appliances, walk-in pantry and custom cabinetry galore is open to the newly build Family Room w/ unobstructed access to the creekside yard. A spacious Dining Room, Living Room with gas fireplace and powder room round out the public spaces. A large Primary Suite w/ walk-in closet boasts a spa-like Bath w/ custom vanity,heated flooring,soaking tub, luxuriant shower and Toto Washlet toilet. 2 additional BRs are large in proportion,each is serviced by its own stunning and newly built en-suite bath.", "photos": [ { "displayorder": 0, "url": "https://mlslmedia.azureedge.net/property/MLSL/81897897/8c2466fab36b4f21b2ea506a17b88876/2/1", "caption": "" }, "displayorder": 1, "url": "https://mlslmedia.azureedge.net/property/MLSL/81897897/8c2466fab36b4f21b2ea506a17b88876/2/2", "caption": "" }, "displayorder": 2, "url": "https://mlslmedia.azureedge.net/property/MLSL/81897897/8c2466fab36b4f21b2ea506a17b88876/2/3", "caption": "" }, "displayorder": 3, "url": "https://mlslmedia.azureedge.net/property/MLSL/81897897/8c2466fab36b4f21b2ea506a17b88876/2/4", "caption": "" }, "displayorder": 4, "url": "https://mlslmedia.azureedge.net/property/MLSL/81897897/8c2466fab36b4f21b2ea506a17b88876/2/5", "caption": "" }, "displayorder": 5, "url": "https://mlslmedia.azureedge.net/property/MLSL/81897897/8c2466fab36b4f21b2ea506a17b88876/2/6", "caption": "" }, "displayorder": 6, "url": "https://mlslmedia.azureedge.net/property/MLSL/81897897/8c2466fab36b4f21b2ea506a17b88876/2/7", "caption": "" }, "displayorder": 7, "url": "https://mlslmedia.azureedge.net/property/MLSL/81897897/8c2466fab36b4f21b2ea506a17b88876/2/8", "caption": "" }, "displayorder": 8, "url": "https://mlslmedia.azureedge.net/property/MLSL/81897897/8c2466fab36b4f21b2ea506a17b88876/2/9", "caption": "" }, "displayorder": 9, "url": "https://mlslmedia.azureedge.net/property/MLSL/81897897/8c2466fab36b4f21b2ea506a17b88876/2/10", "caption": "" }, "displayorder": 10, "url": "https://mlslmedia.azureedge.net/property/MLSL/81897897/8c2466fab36b4f21b2ea506a17b88876/2/11", "caption": "" }, "displayorder": 11, "url": "https://mlslmedia.azureedge.net/property/MLSL/81897897/8c2466fab36b4f21b2ea506a17b88876/2/12", "caption": "" }, "displayorder": 12, "url": "https://mlslmedia.azureedge.net/property/MLSL/81897897/8c2466fab36b4f21b2ea506a17b88876/2/13", "caption": "" }, "displayorder": 13, "url": "https://mlslmedia.azureedge.net/property/MLSL/81897897/8c2466fab36b4f21b2ea506a17b88876/2/14", "caption": "" }, "displayorder": 14, "url": "https://mlslmedia.azureedge.net/property/MLSL/81897897/8c2466fab36b4f21b2ea506a17b88876/2/15", "caption": "" }, "displayorder": 15, "url": "https://mlslmedia.azureedge.net/property/MLSL/81897897/8c2466fab36b4f21b2ea506a17b88876/2/16", "caption": "" }, "displayorder": 16, "url": "https://mlslmedia.azureedge.net/property/MLSL/81897897/8c2466fab36b4f21b2ea506a17b88876/2/17", "caption": "" }, "displayorder": 17, "url": "https://mlslmedia.azureedge.net/property/MLSL/81897897/8c2466fab36b4f21b2ea506a17b88876/2/18", "caption": "" }, "displayorder": 18, "url": "https://mlslmedia.azureedge.net/property/MLSL/81897897/8c2466fab36b4f21b2ea506a17b88876/2/19", "caption": "" }, "displayorder": 19, "url": "https://mlslmedia.azureedge.net/property/MLSL/81897897/8c2466fab36b4f21b2ea506a17b88876/2/20", "caption": "" }, "displayorder": 20, "url": "https://mlslmedia.azureedge.net/property/MLSL/81897897/8c2466fab36b4f21b2ea506a17b88876/2/21", "caption": "" }, "displayorder": 21, "url": "https://mlslmedia.azureedge.net/property/MLSL/81897897/8c2466fab36b4f21b2ea506a17b88876/2/22", "caption": "" }, "displayorder": 22, "url": "https://mlslmedia.azureedge.net/property/MLSL/81897897/8c2466fab36b4f21b2ea506a17b88876/2/23", "caption": "" }, "displayorder": 23, "url": "https://mlslmedia.azureedge.net/property/MLSL/81897897/8c2466fab36b4f21b2ea506a17b88876/2/24", "caption": "" }, "displayorder": 24, "url": "https://mlslmedia.azureedge.net/property/MLSL/81897897/8c2466fab36b4f21b2ea506a17b88876/2/25", "caption": "" }, "displayorder": 25, "url": "https://mlslmedia.azureedge.net/property/MLSL/81897897/8c2466fab36b4f21b2ea506a17b88876/2/26", "caption": "" }, "displayorder": 26, "url": "https://mlslmedia.azureedge.net/property/MLSL/81897897/8c2466fab36b4f21b2ea506a17b88876/2/27", "caption": "" }, "displayorder": 27, "url": "https://mlslmedia.azureedge.net/property/MLSL/81897897/8c2466fab36b4f21b2ea506a17b88876/2/28", "caption": "" }, "displayorder": 28, "url": "https://mlslmedia.azureedge.net/property/MLSL/81897897/8c2466fab36b4f21b2ea506a17b88876/2/29", "caption": "" }, "displayorder": 29, "url": "https://mlslmedia.azureedge.net/property/MLSL/81897897/8c2466fab36b4f21b2ea506a17b88876/2/30", "caption": "" }, "displayorder": 30, "url": "https://mlslmedia.azureedge.net/property/MLSL/81897897/8c2466fab36b4f21b2ea506a17b88876/2/31", "caption": "" }, "displayorder": 31, "url": "https://mlslmedia.azureedge.net/property/MLSL/81897897/8c2466fab36b4f21b2ea506a17b88876/2/32", "caption": "" }, "displayorder": 32, "url": "https://mlslmedia.azureedge.net/property/MLSL/81897897/8c2466fab36b4f21b2ea506a17b88876/2/33", "caption": "" }, "displayorder": 33, "url": "https://mlslmedia.azureedge.net/property/MLSL/81897897/8c2466fab36b4f21b2ea506a17b88876/2/34", "caption": "" }, "displayorder": 34, "url": "https://mlslmedia.azureedge.net/property/MLSL/81897897/8c2466fab36b4f21b2ea506a17b88876/2/35", "caption": "" }, "displayorder": 35, "url": "https://mlslmedia.azureedge.net/property/MLSL/81897897/8c2466fab36b4f21b2ea506a17b88876/2/36", "caption": "" }, "displayorder": 36, "url": "https://mlslmedia.azureedge.net/property/MLSL/81897897/8c2466fab36b4f21b2ea506a17b88876/2/37", "caption": "" }, "displayorder": 37, "url": "https://mlslmedia.azureedge.net/property/MLSL/81897897/8c2466fab36b4f21b2ea506a17b88876/2/38", "caption": "" }, "displayorder": 38, "url": "https://mlslmedia.azureedge.net/property/MLSL/81897897/8c2466fab36b4f21b2ea506a17b88876/2/39", "caption": "" }, "displayorder": 39, "url": "https://mlslmedia.azureedge.net/property/MLSL/81897897/8c2466fab36b4f21b2ea506a17b88876/2/40", "caption": "" }, "displayorder": 40, "url": "https://mlslmedia.azureedge.net/property/MLSL/81897897/8c2466fab36b4f21b2ea506a17b88876/2/41", "caption": "" }, "displayorder": 41, "url": "https://mlslmedia.azureedge.net/property/MLSL/81897897/8c2466fab36b4f21b2ea506a17b88876/2/42", "caption": "" }, "displayorder": 42, "url": "https://mlslmedia.azureedge.net/property/MLSL/81897897/8c2466fab36b4f21b2ea506a17b88876/2/43", "caption": "" }, "displayorder": 43, "url": "https://mlslmedia.azureedge.net/property/MLSL/81897897/8c2466fab36b4f21b2ea506a17b88876/2/44", "caption": "" } ], "agent": { "name": "Jeff Harber", "phone": "650-740-2418", "email": "jeff.harber@compass.com" }, "broker": { "name": "Compass", "phone": "", "email": "" } }; ]]>
1529 Ralston Avenue
BURLINGAME, CA 94010

Click here for map
Residential Home
$3,948,000
2,503 Sq Feet
4 Bedrooms
4 Bathrooms
1 Partial Bath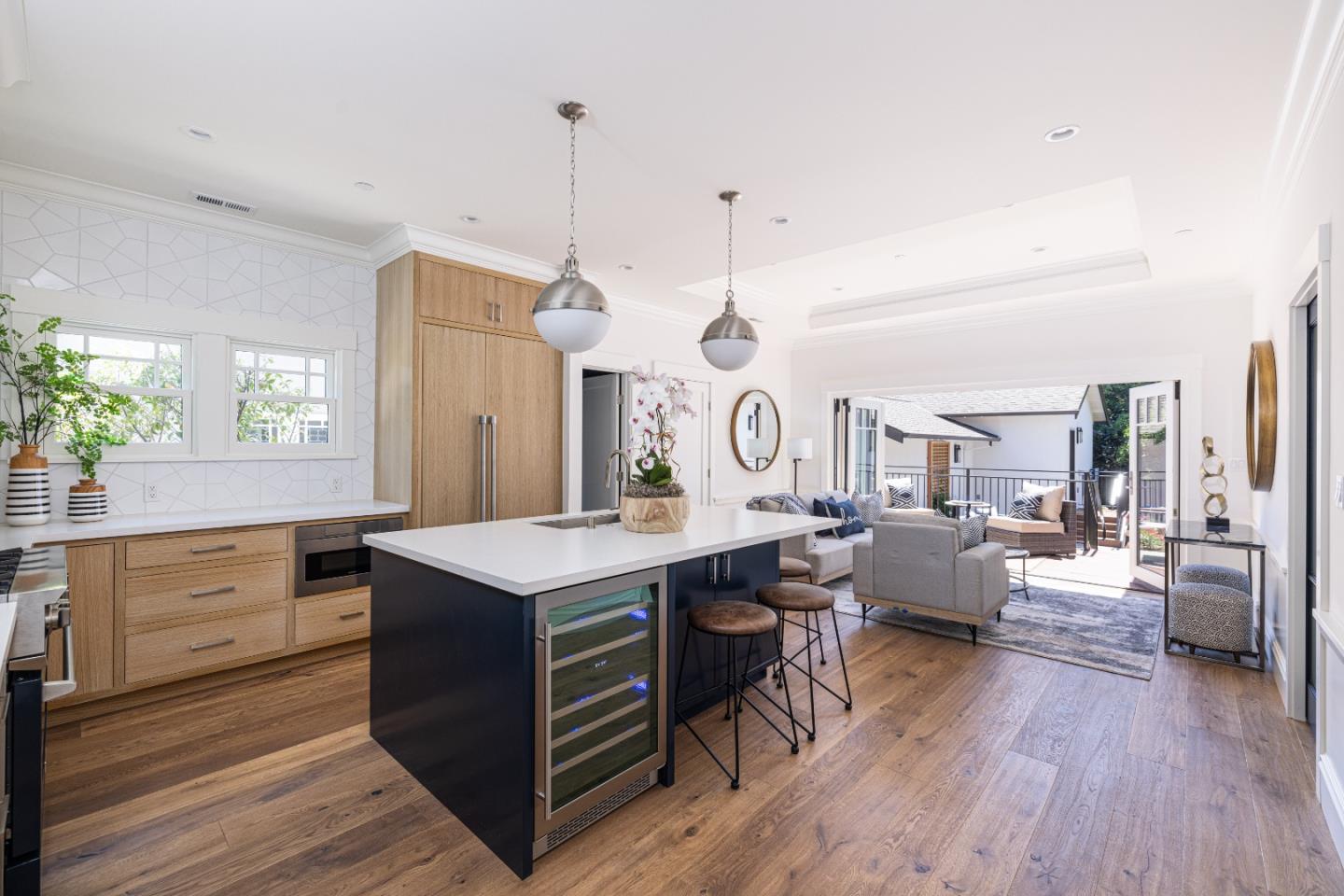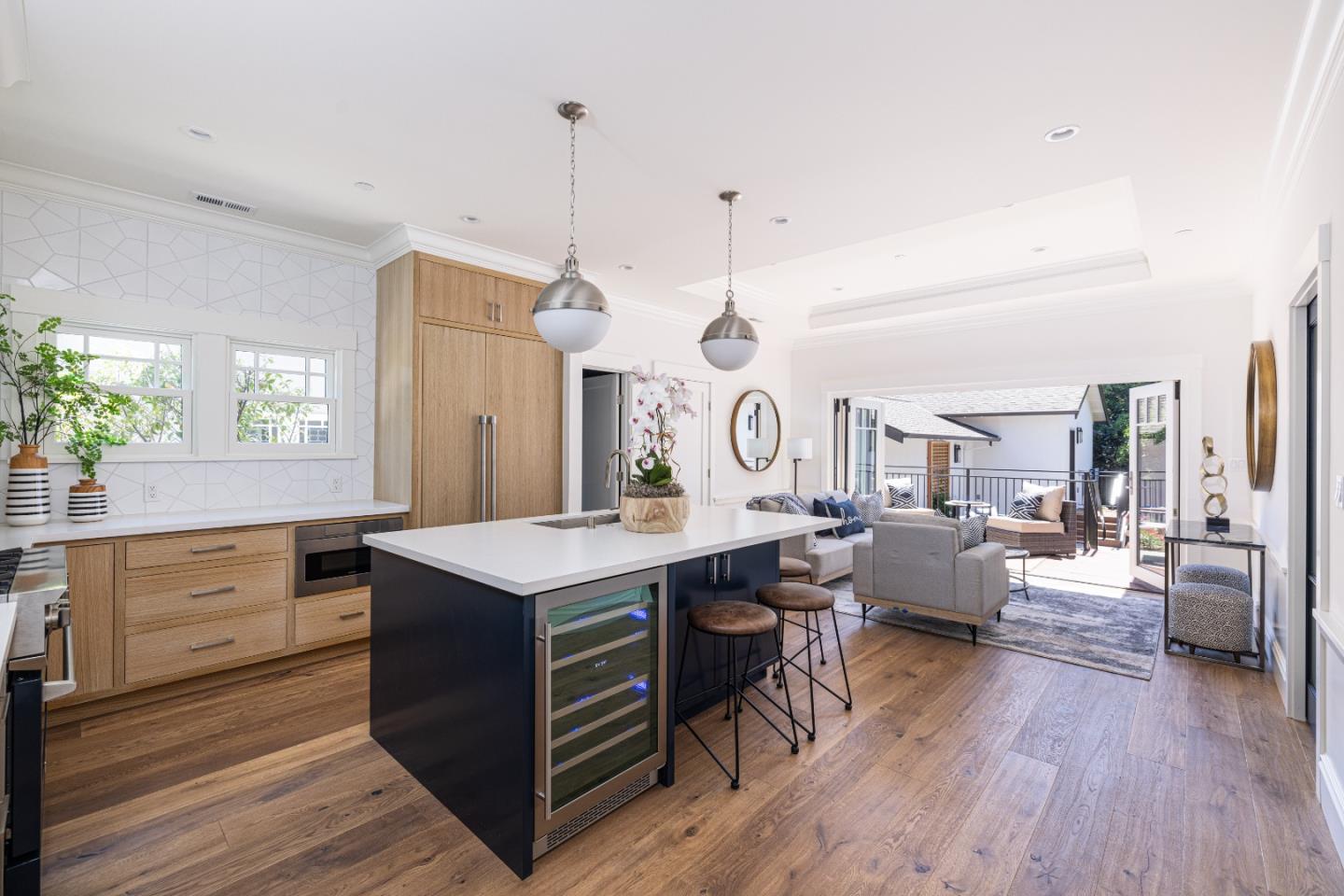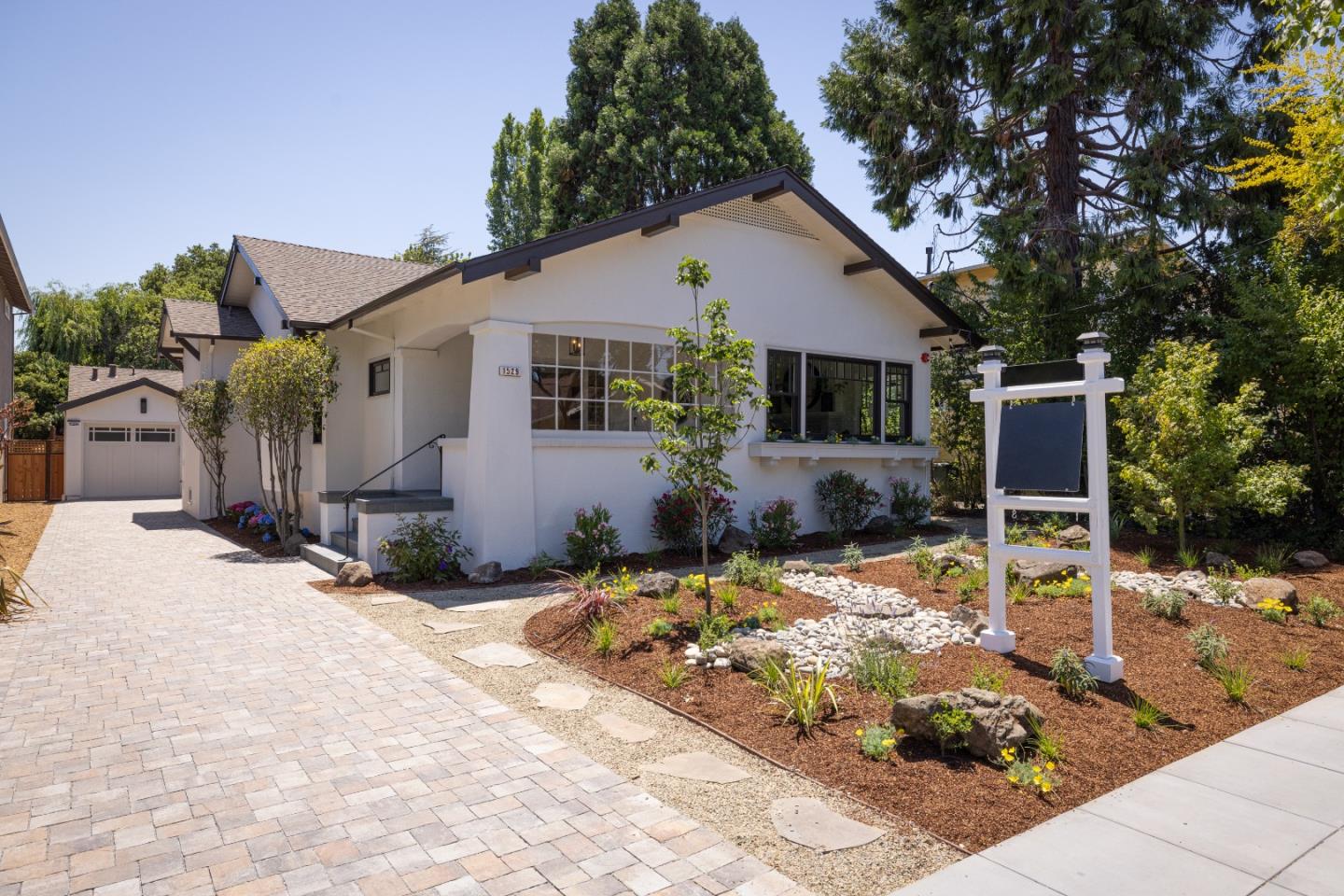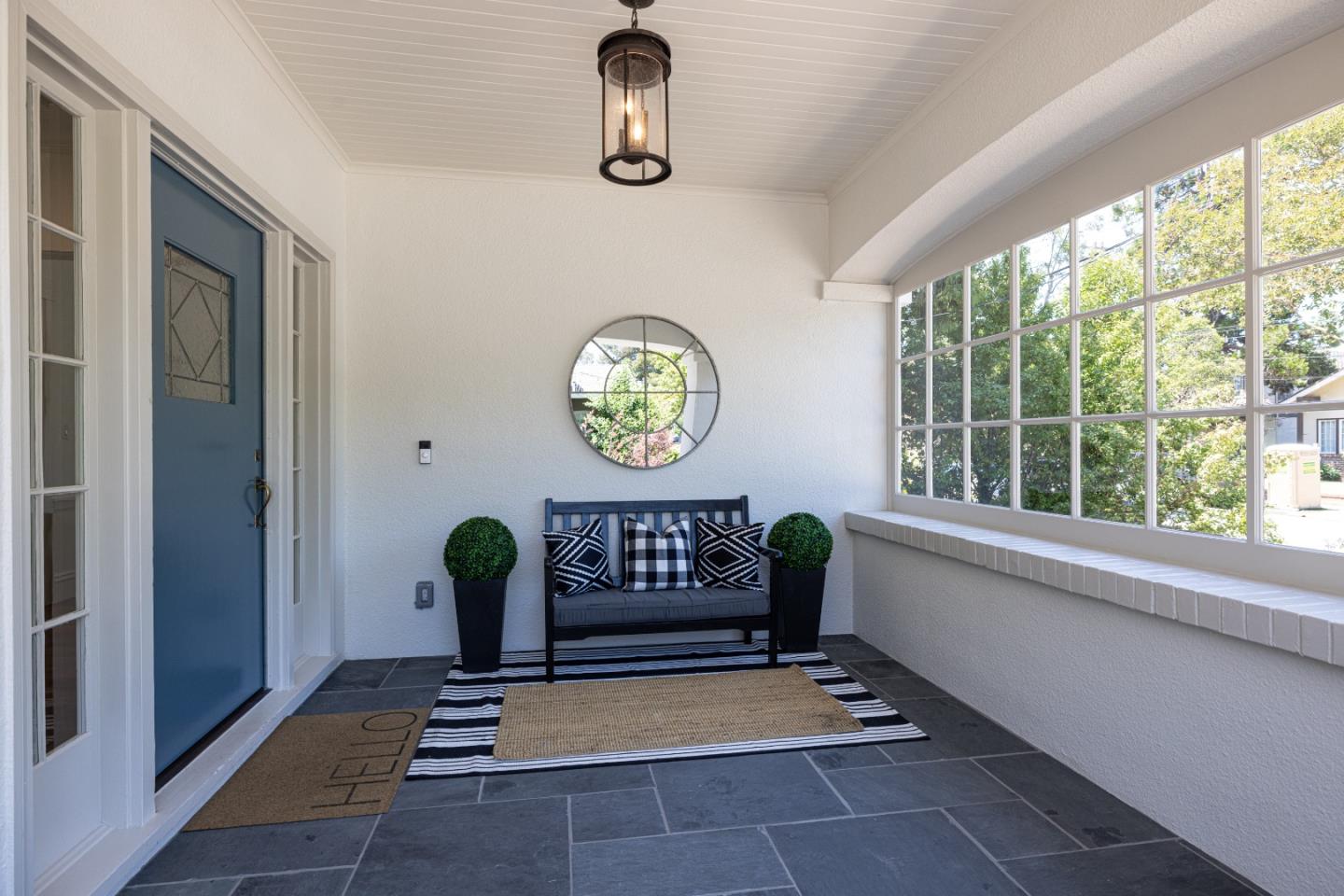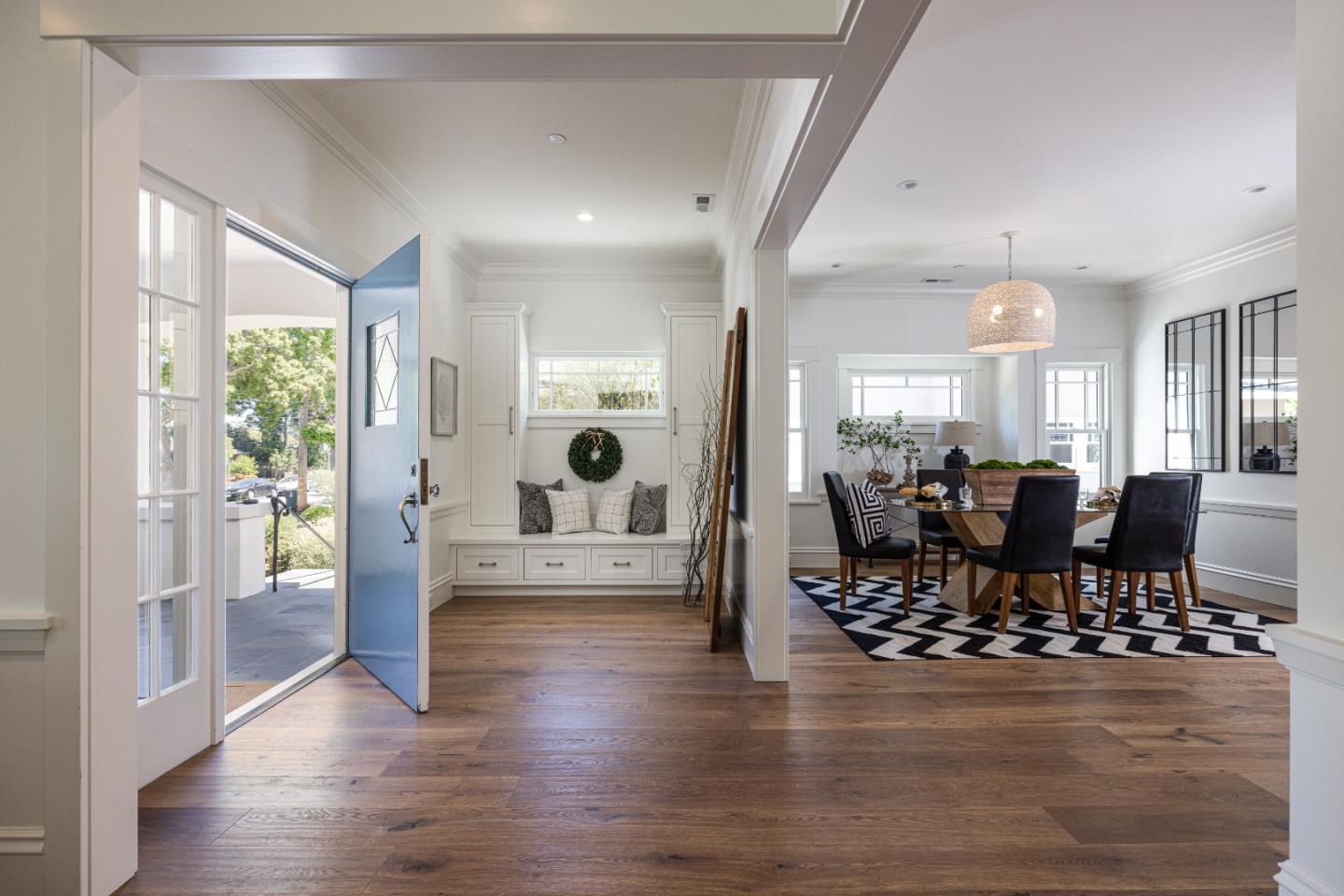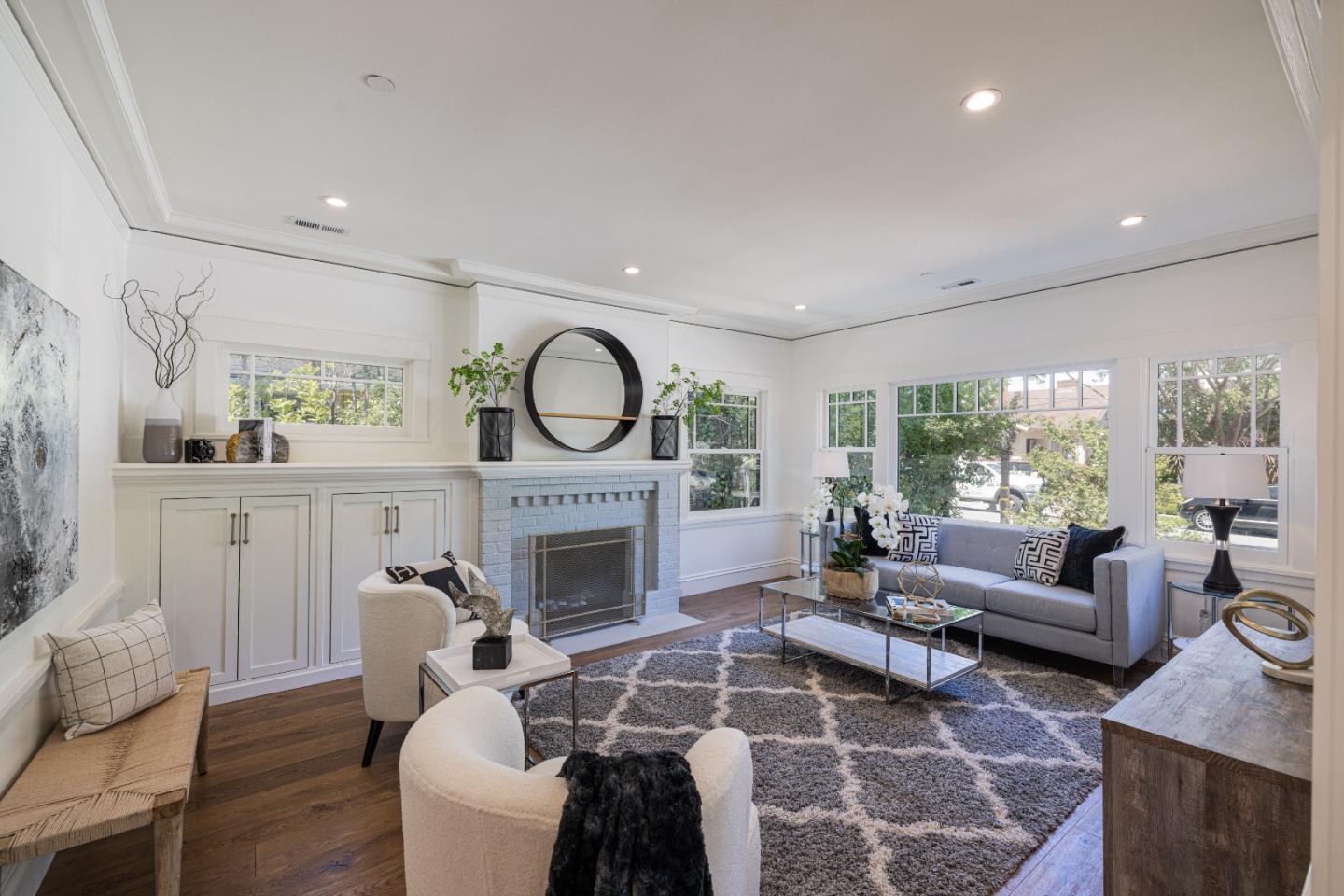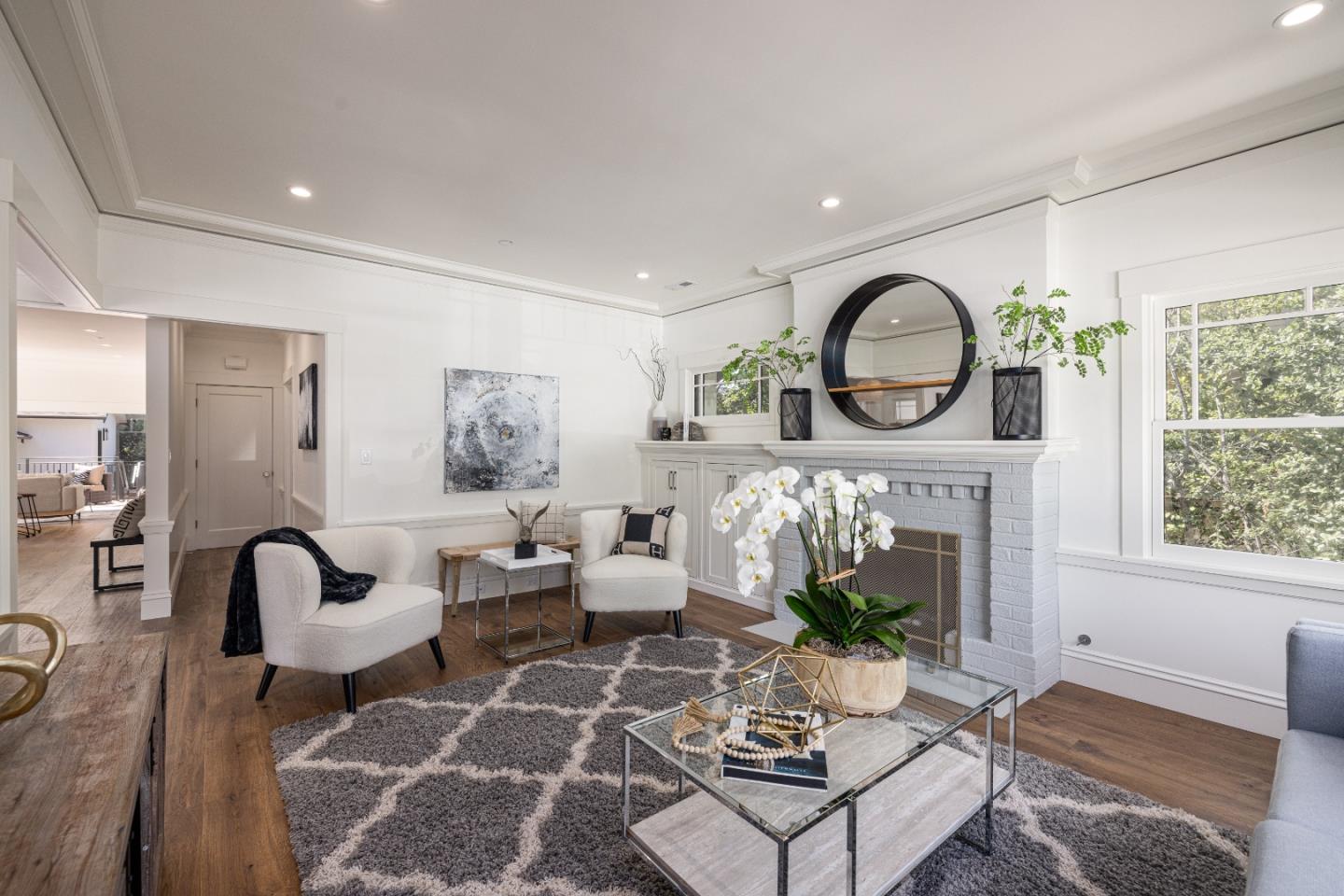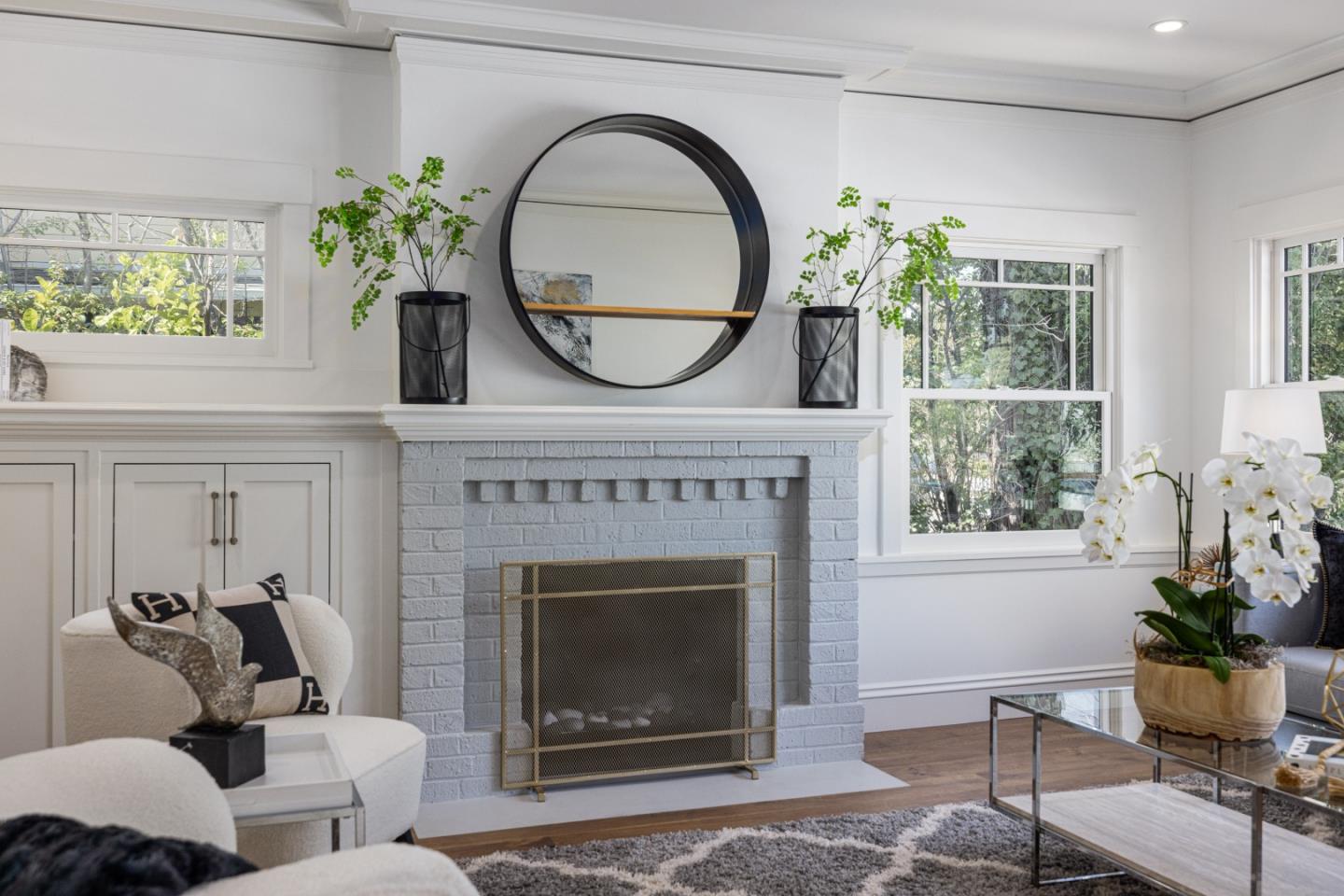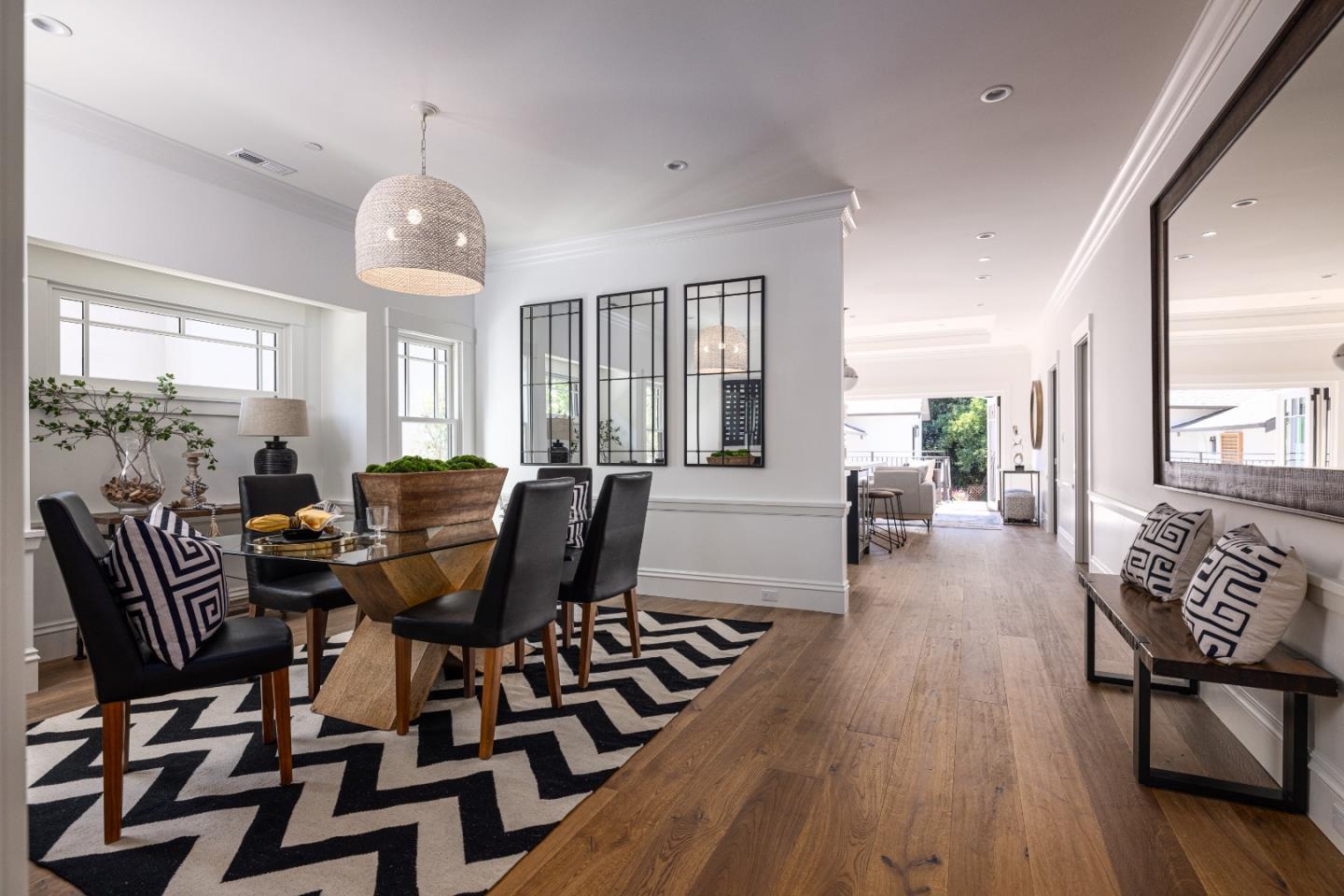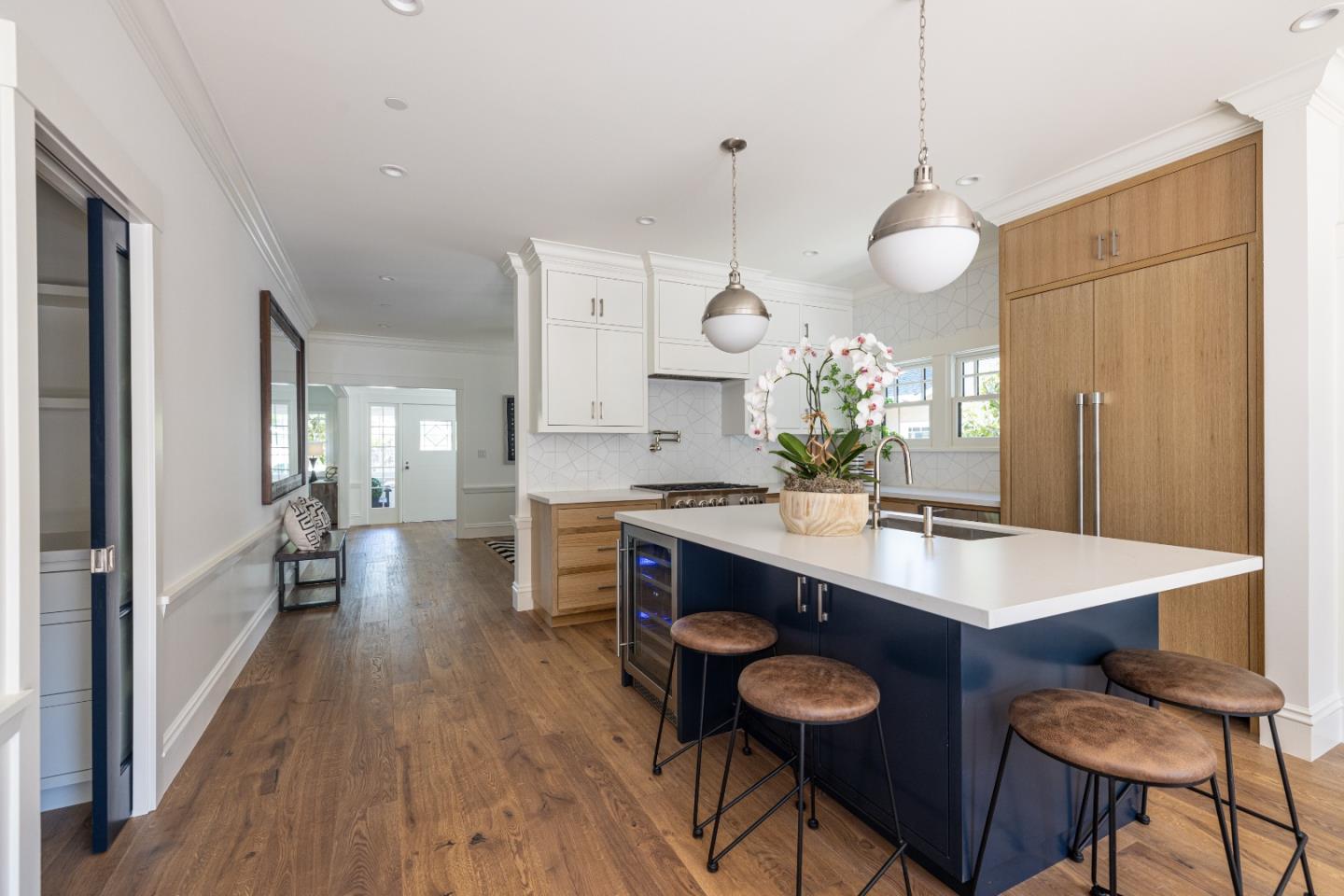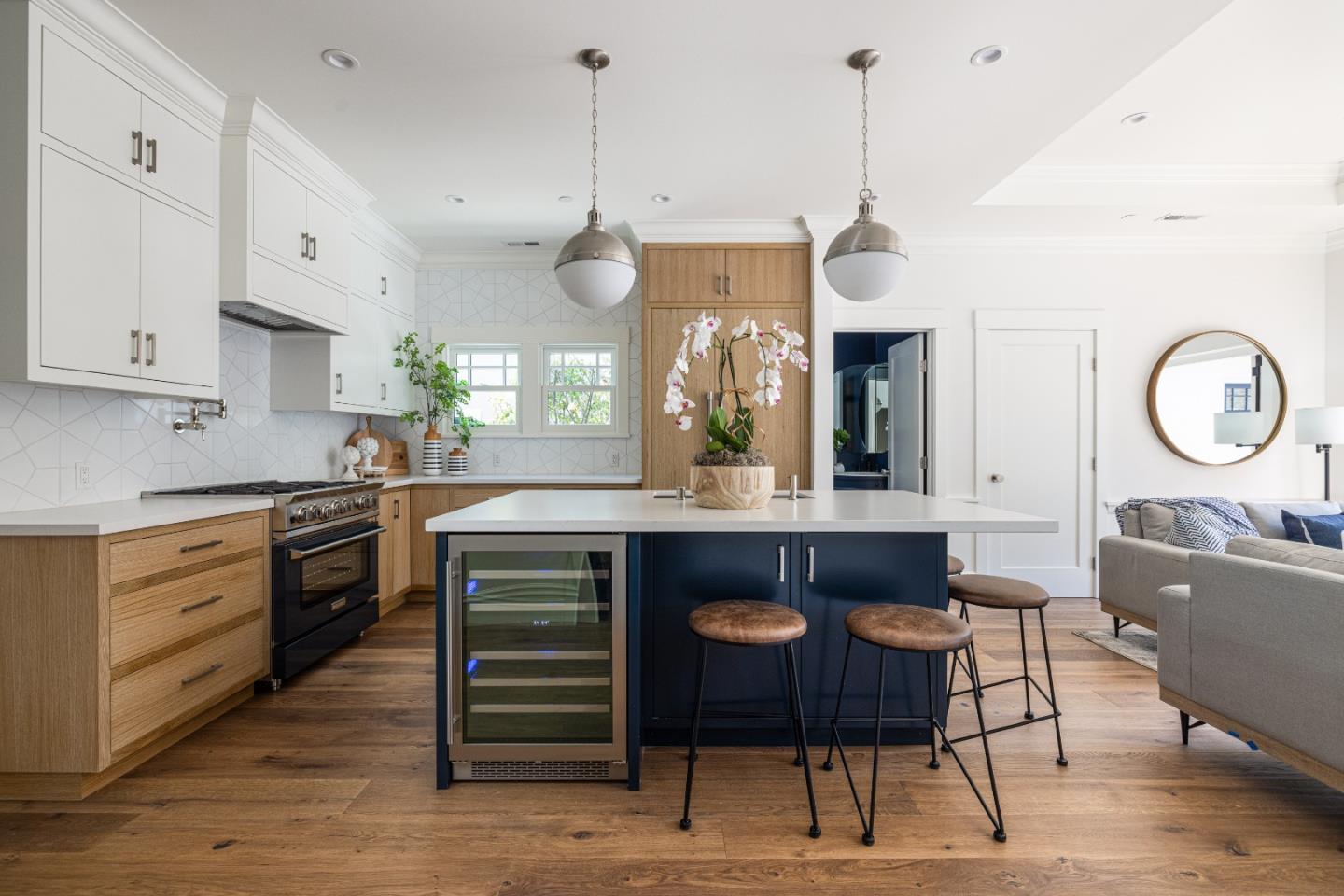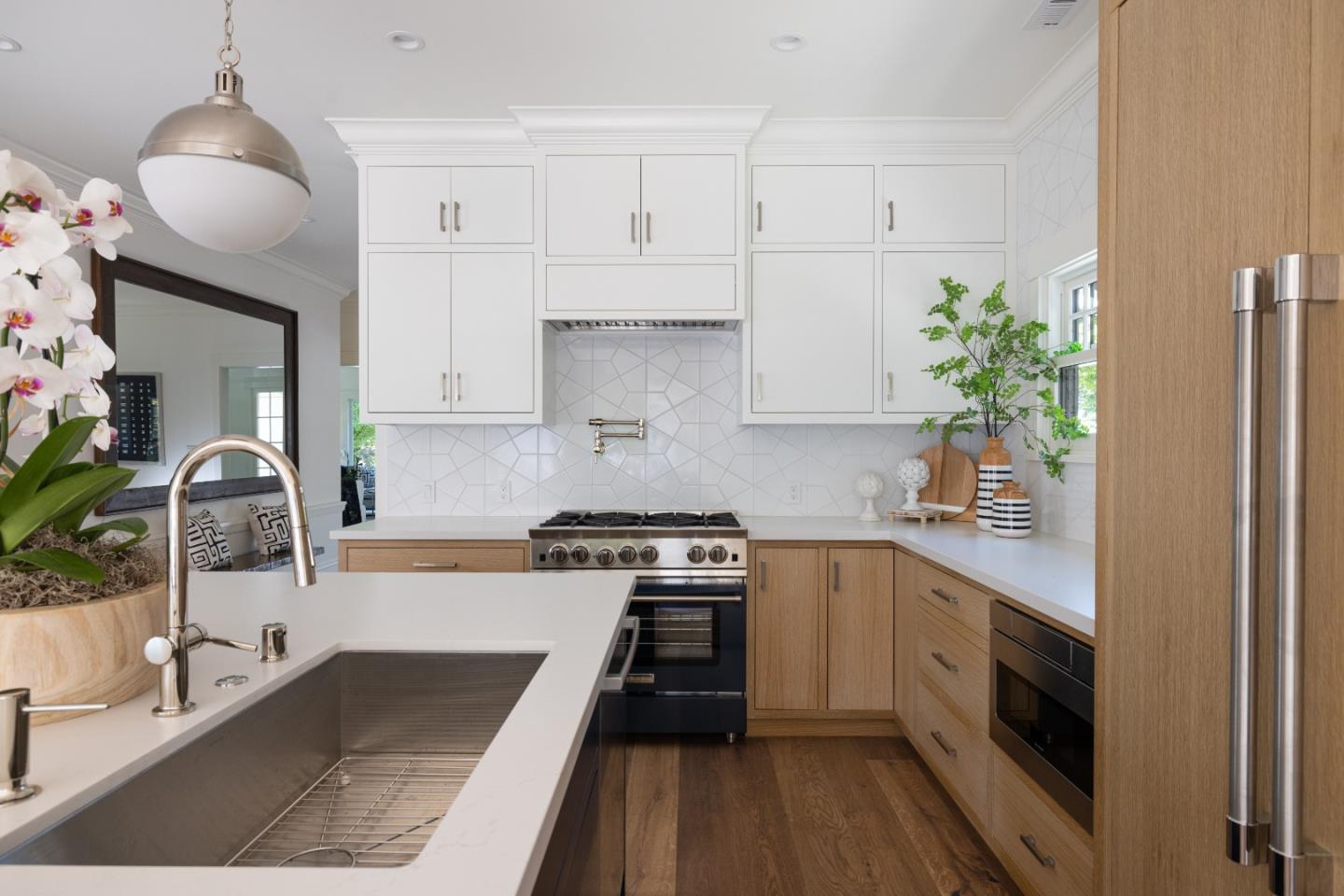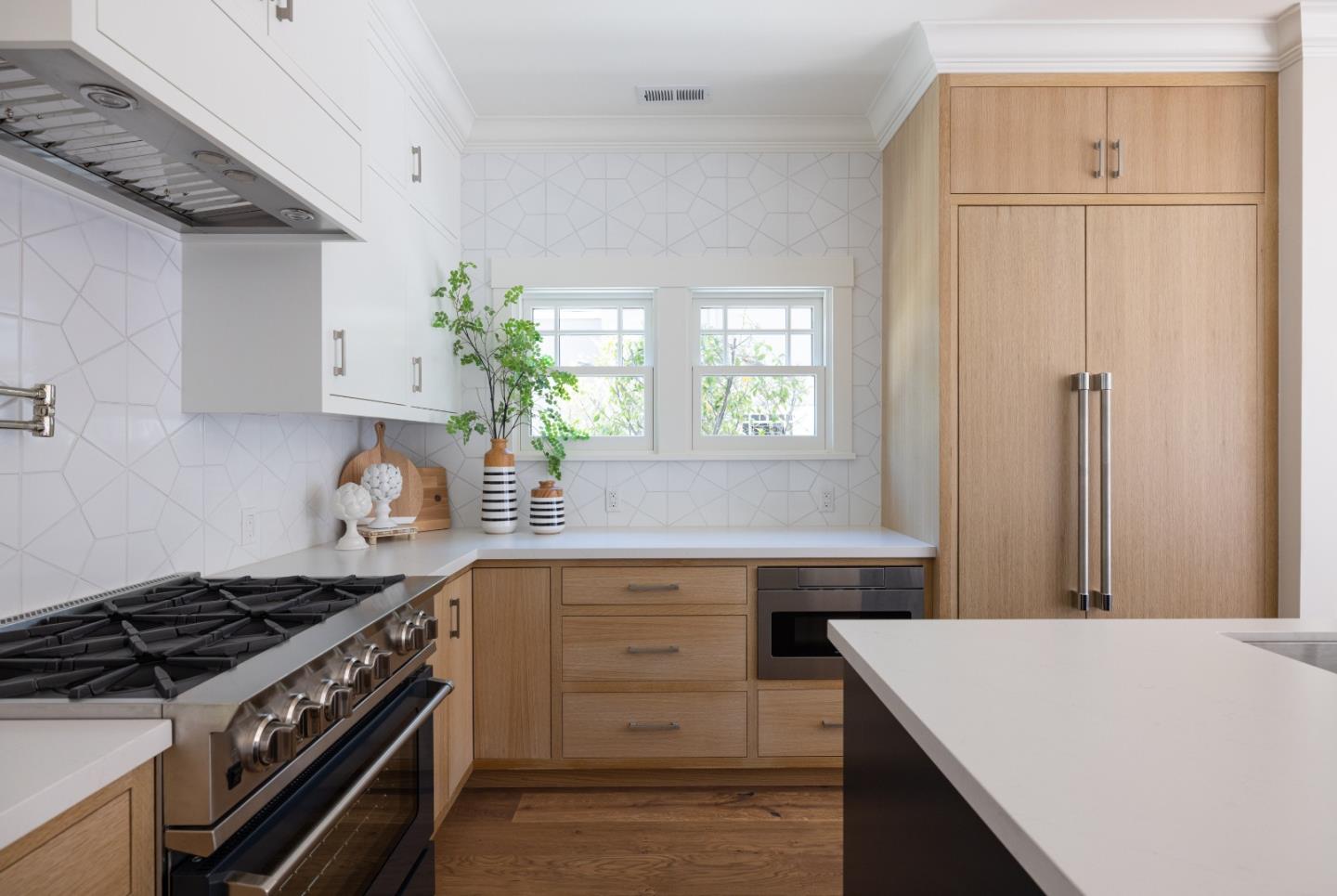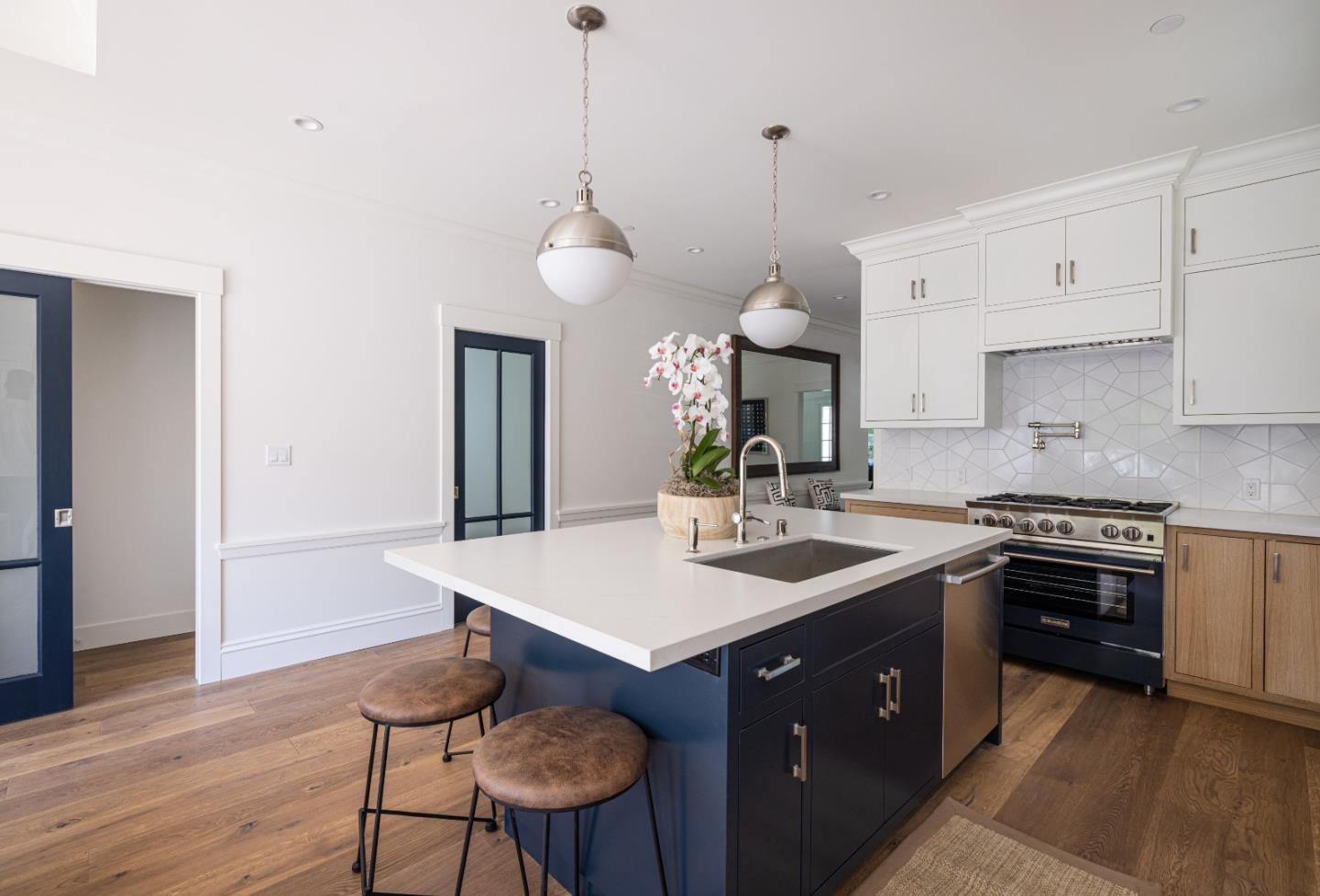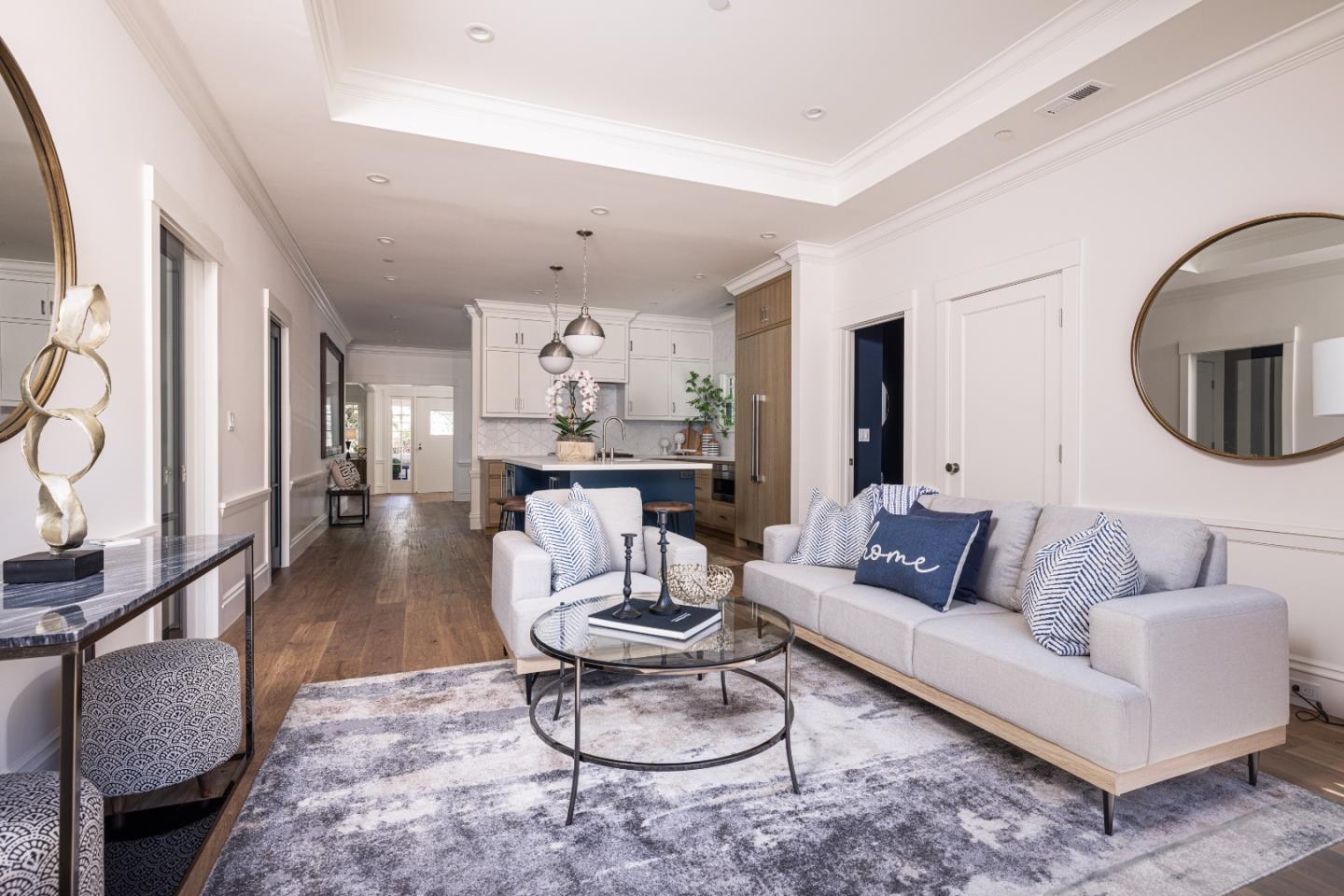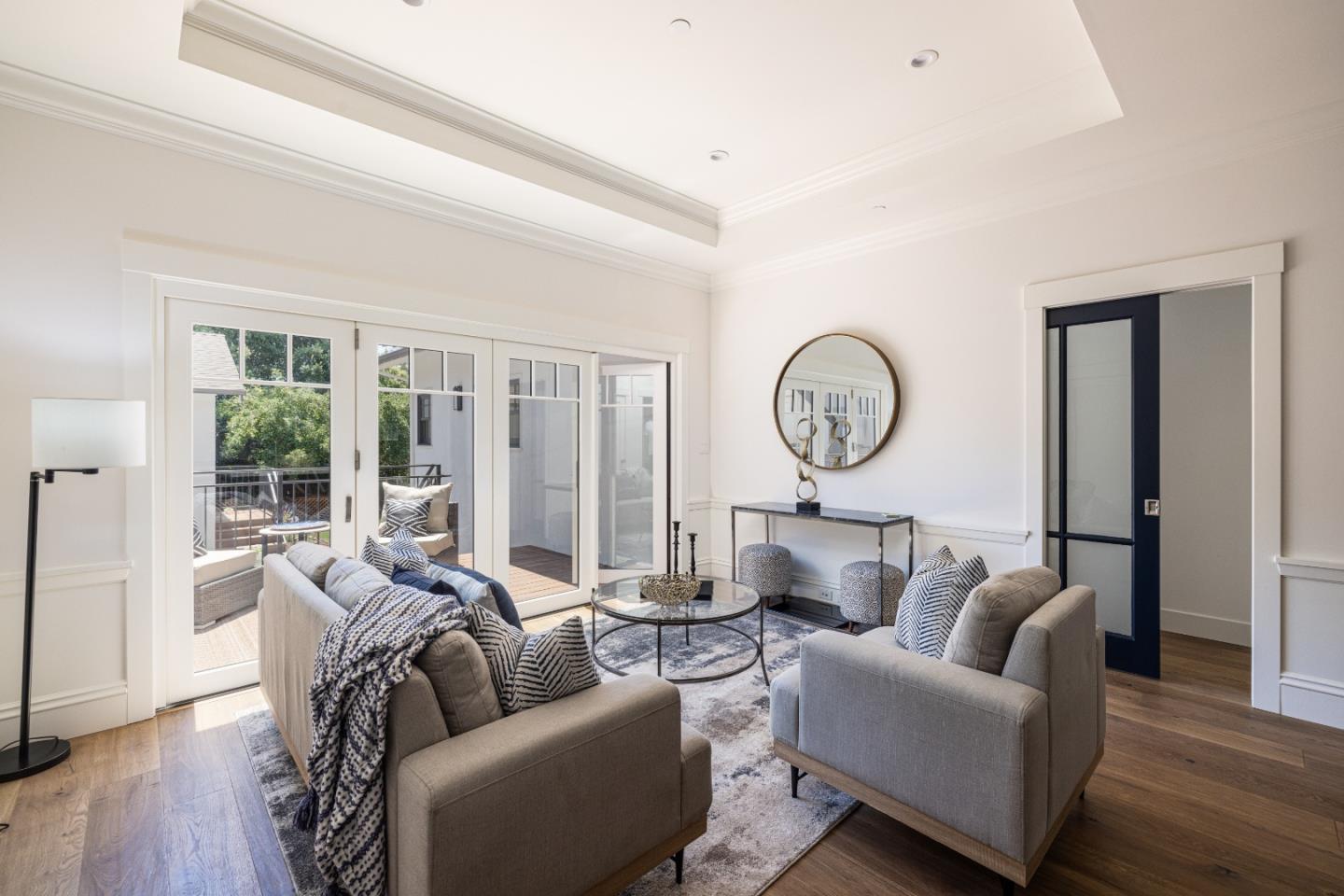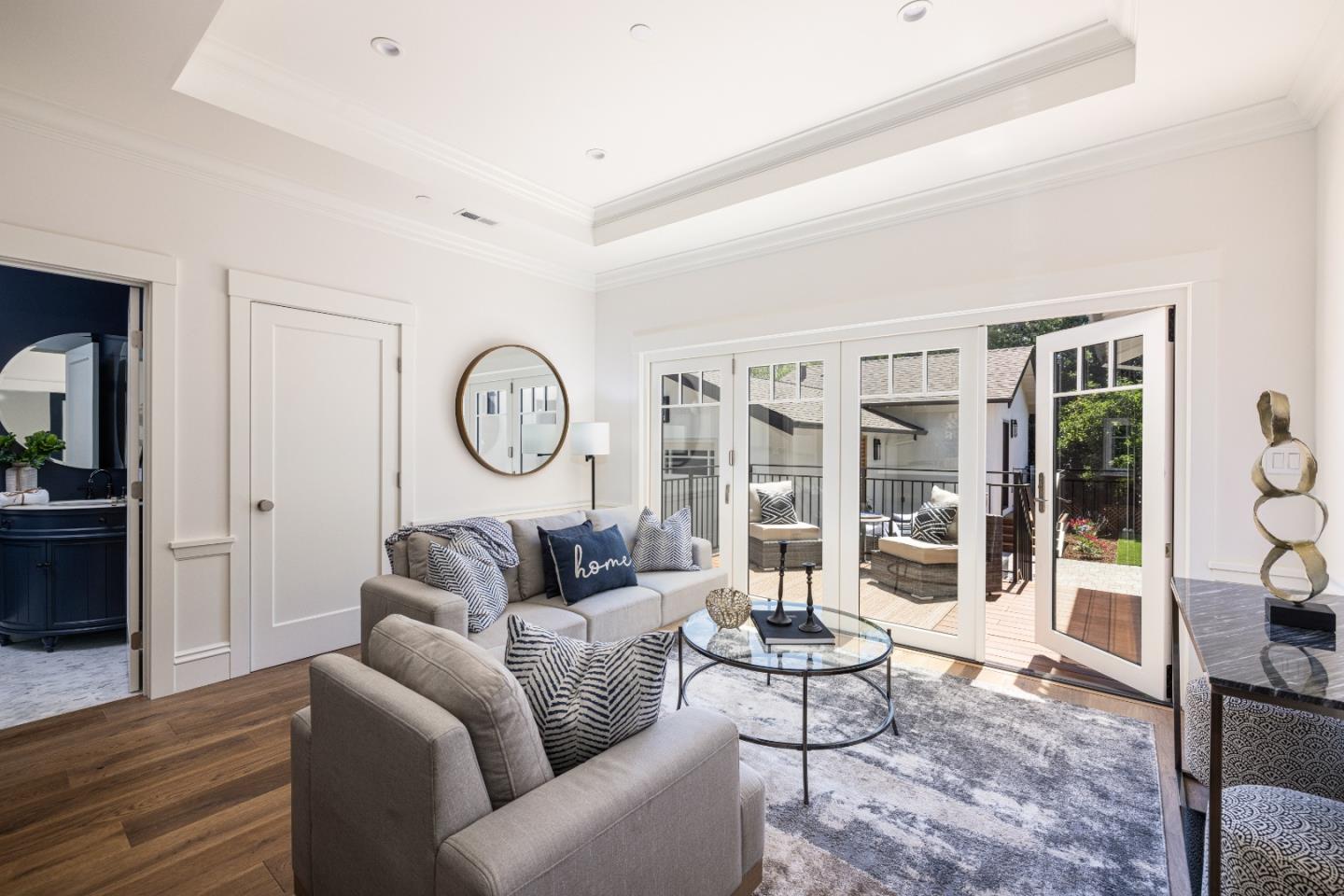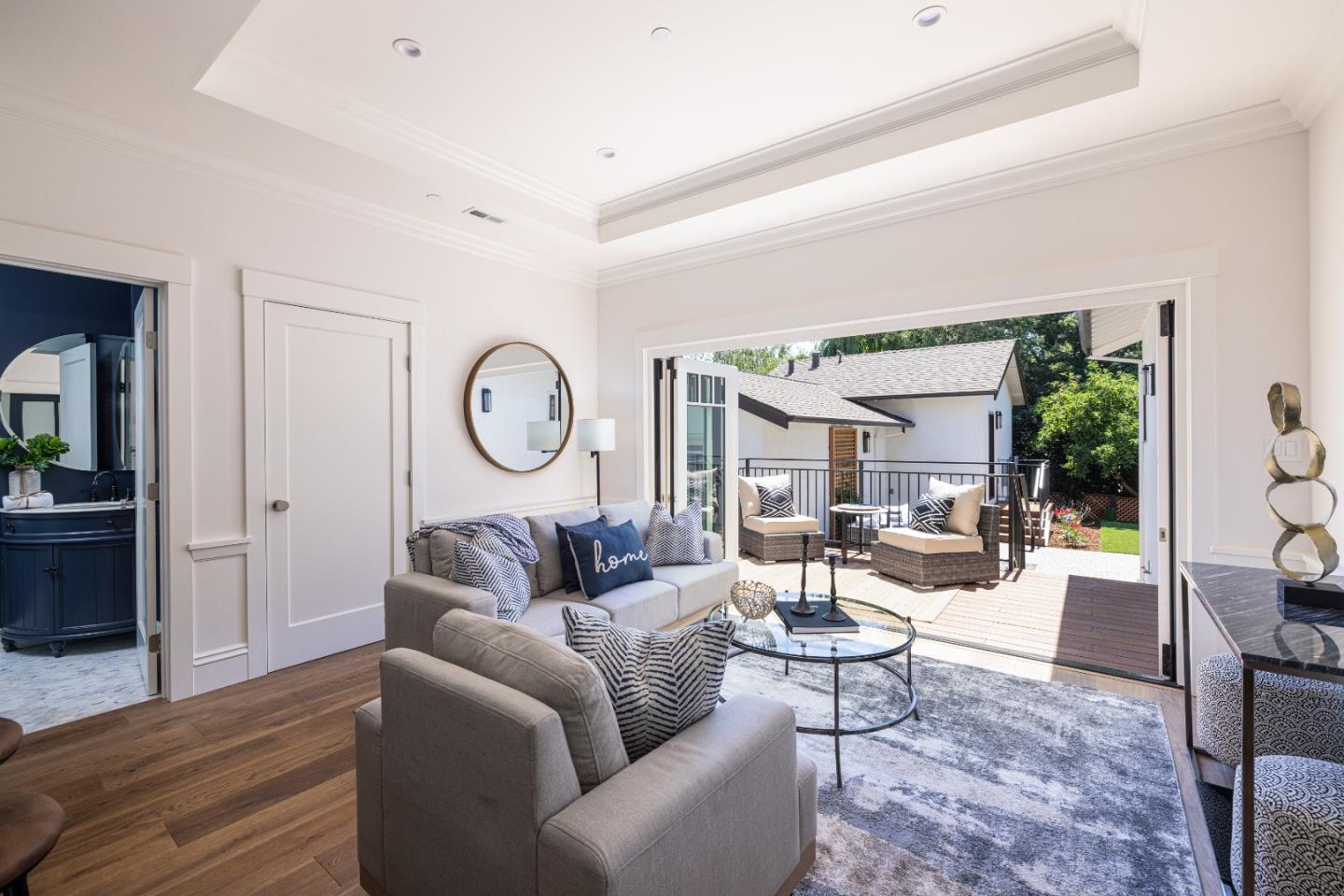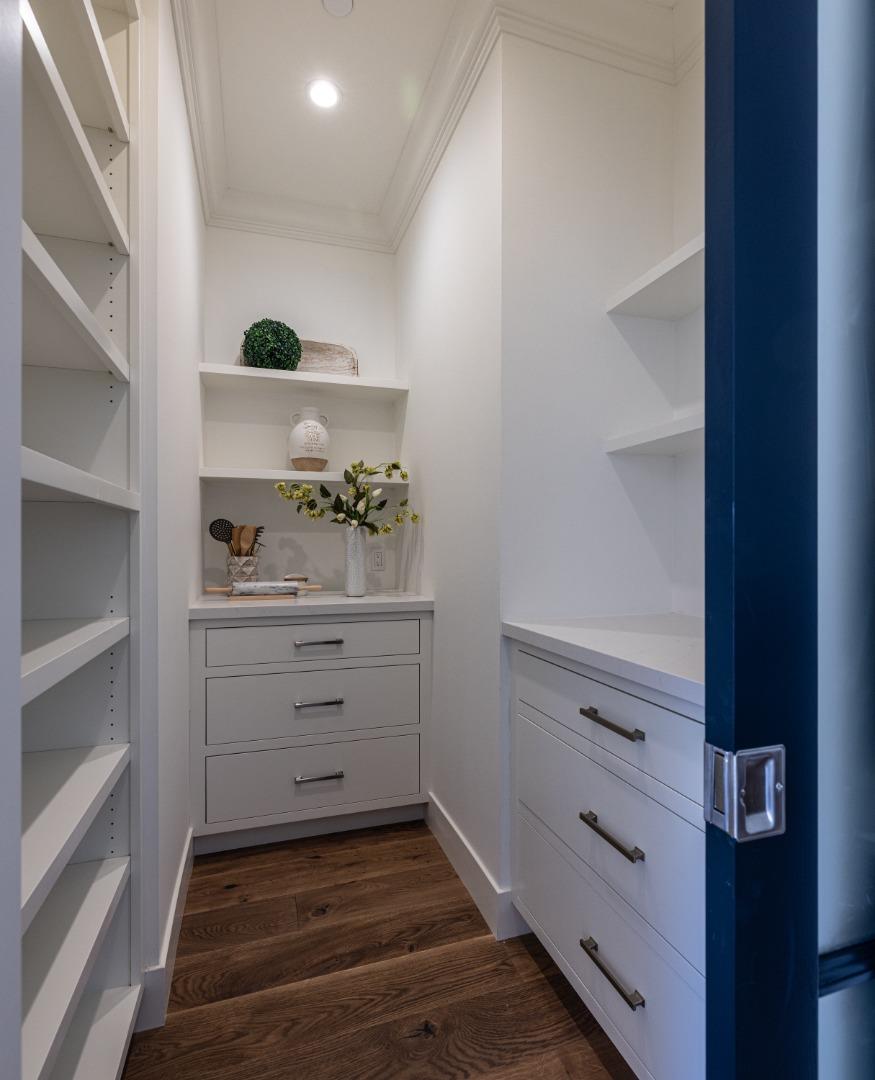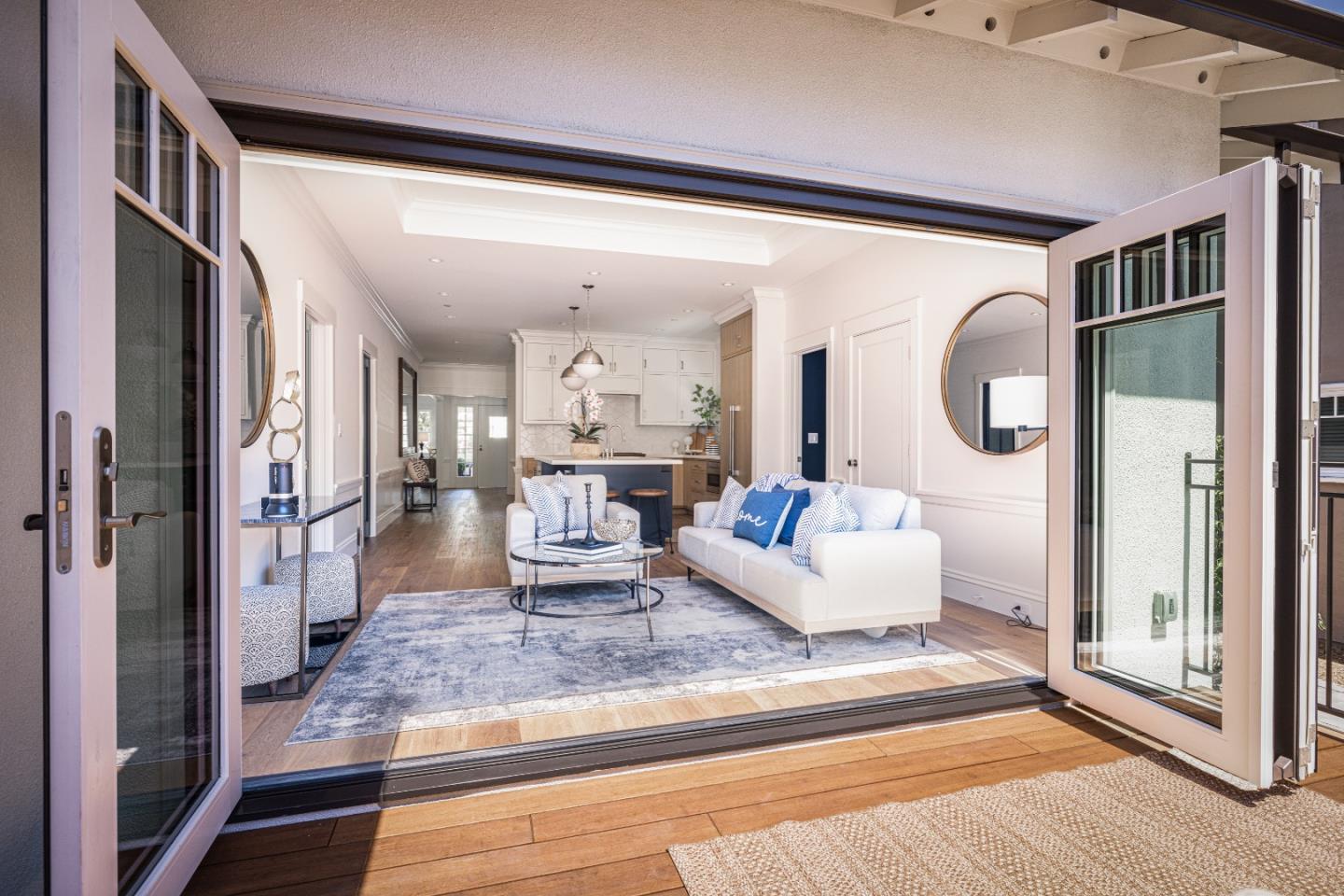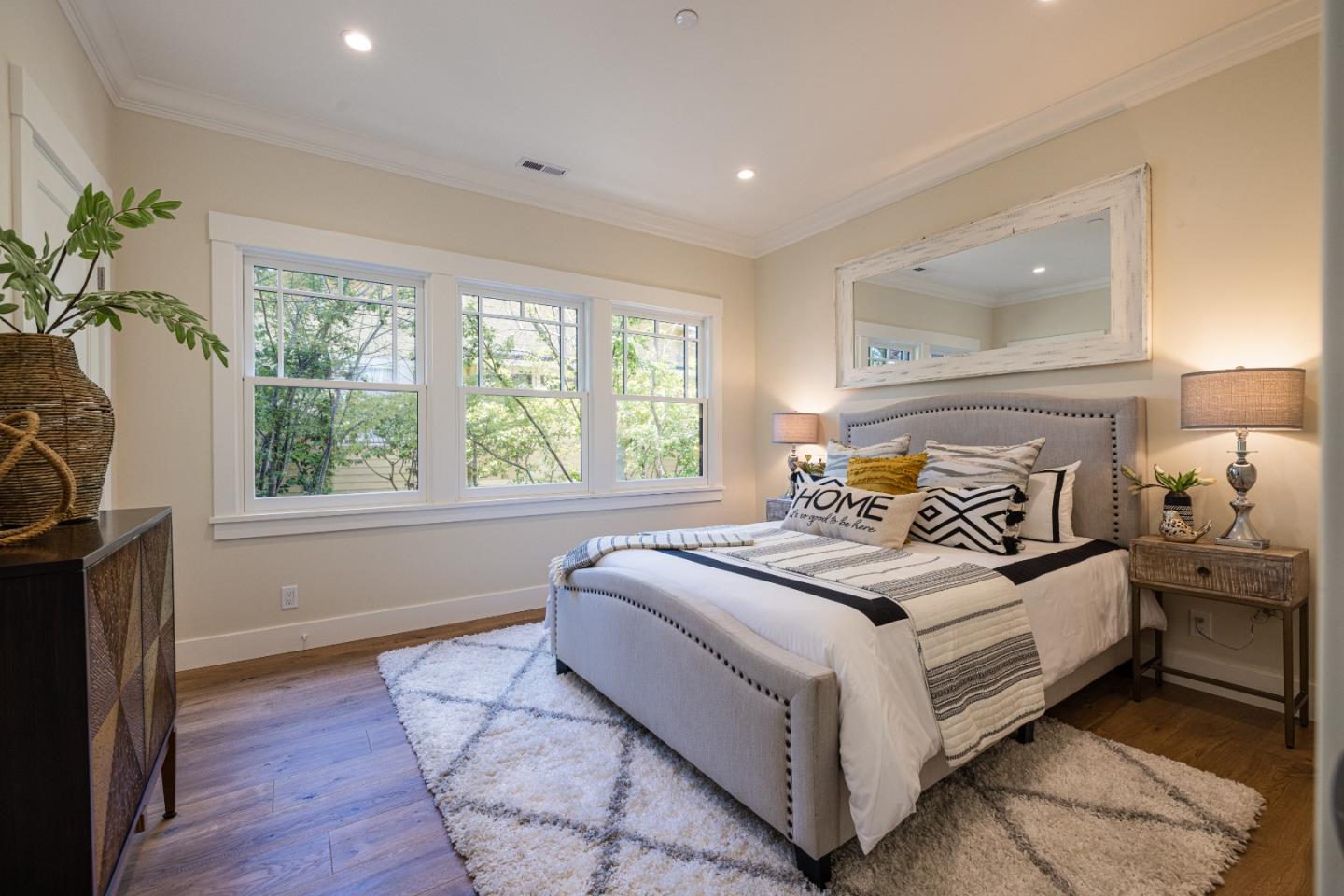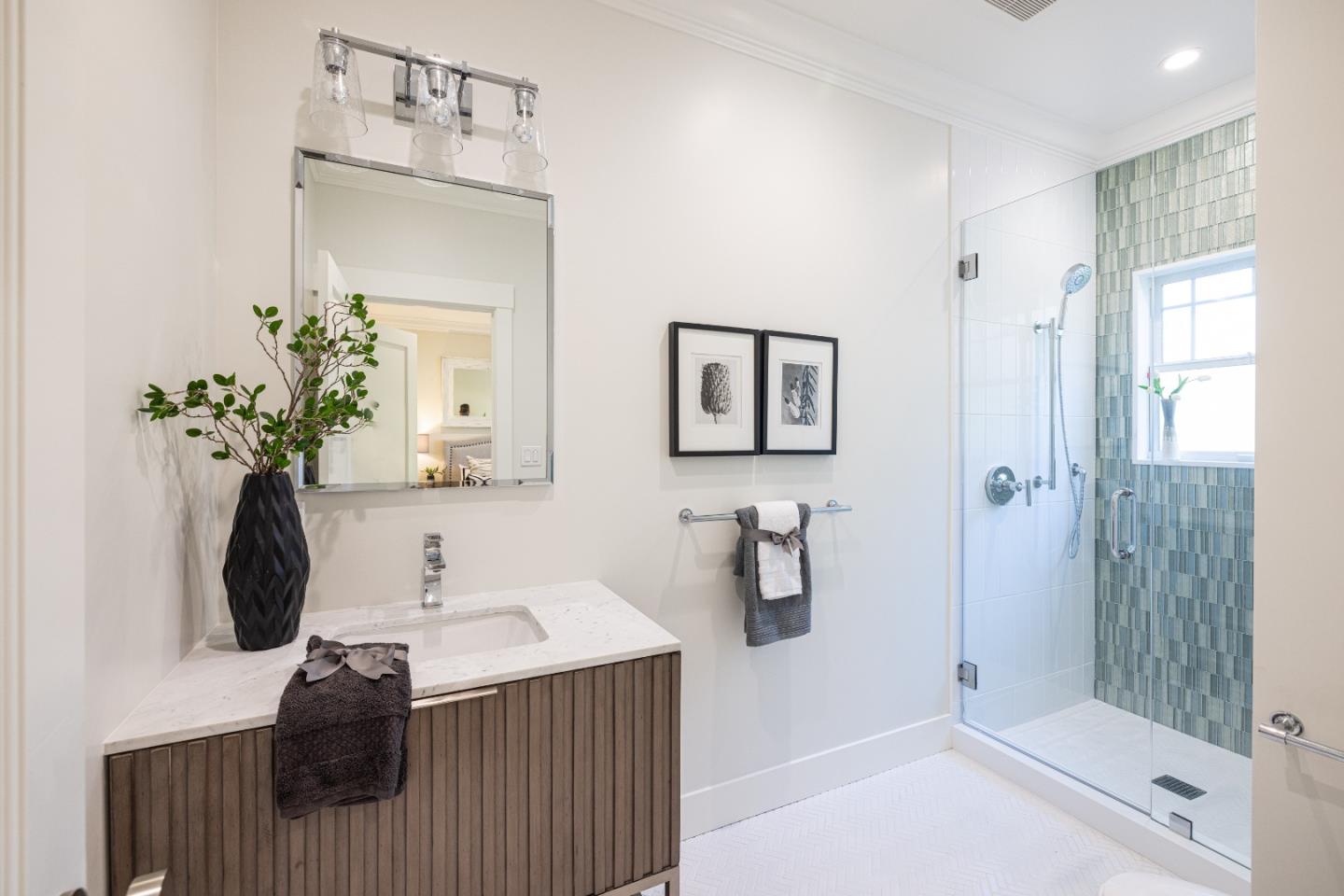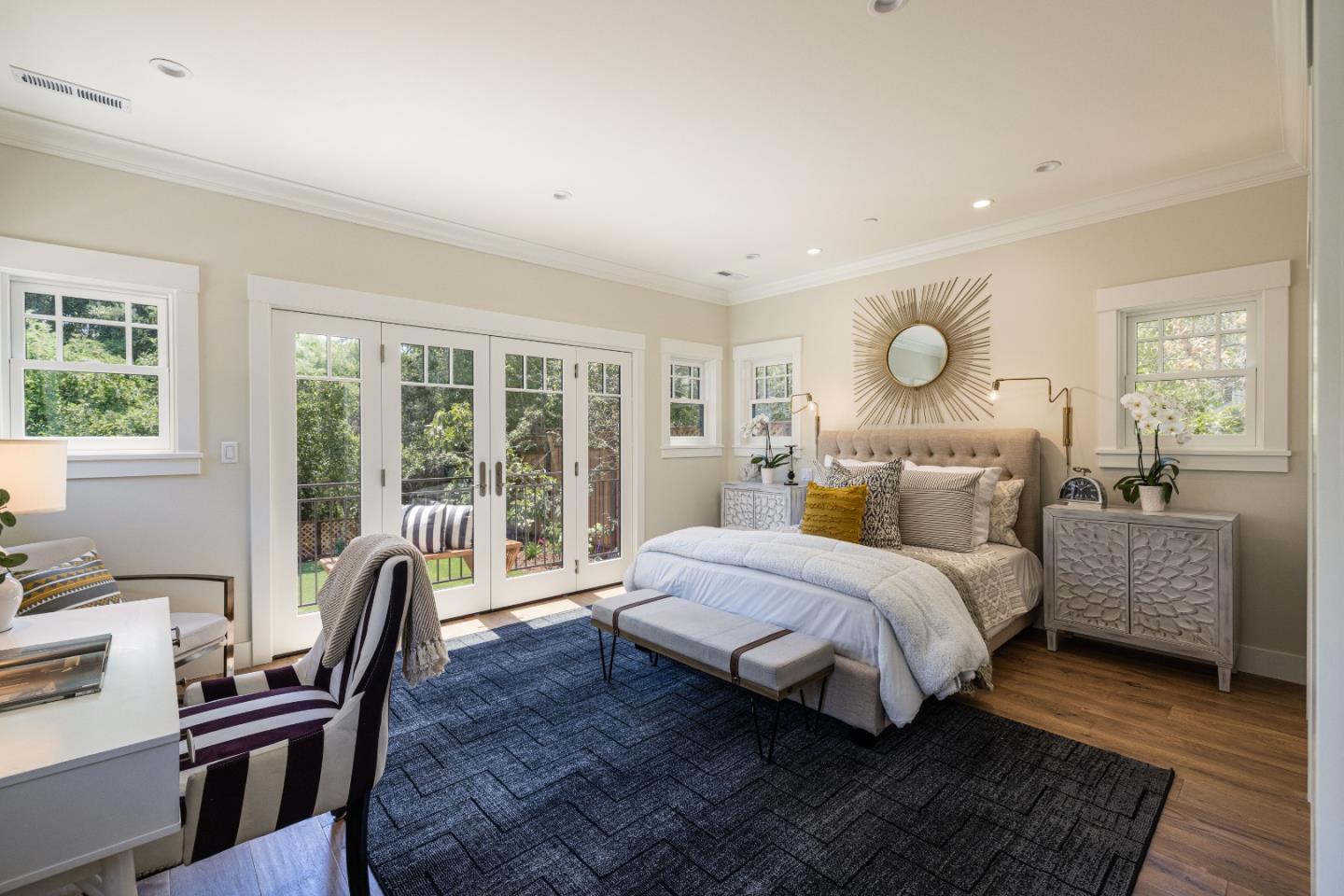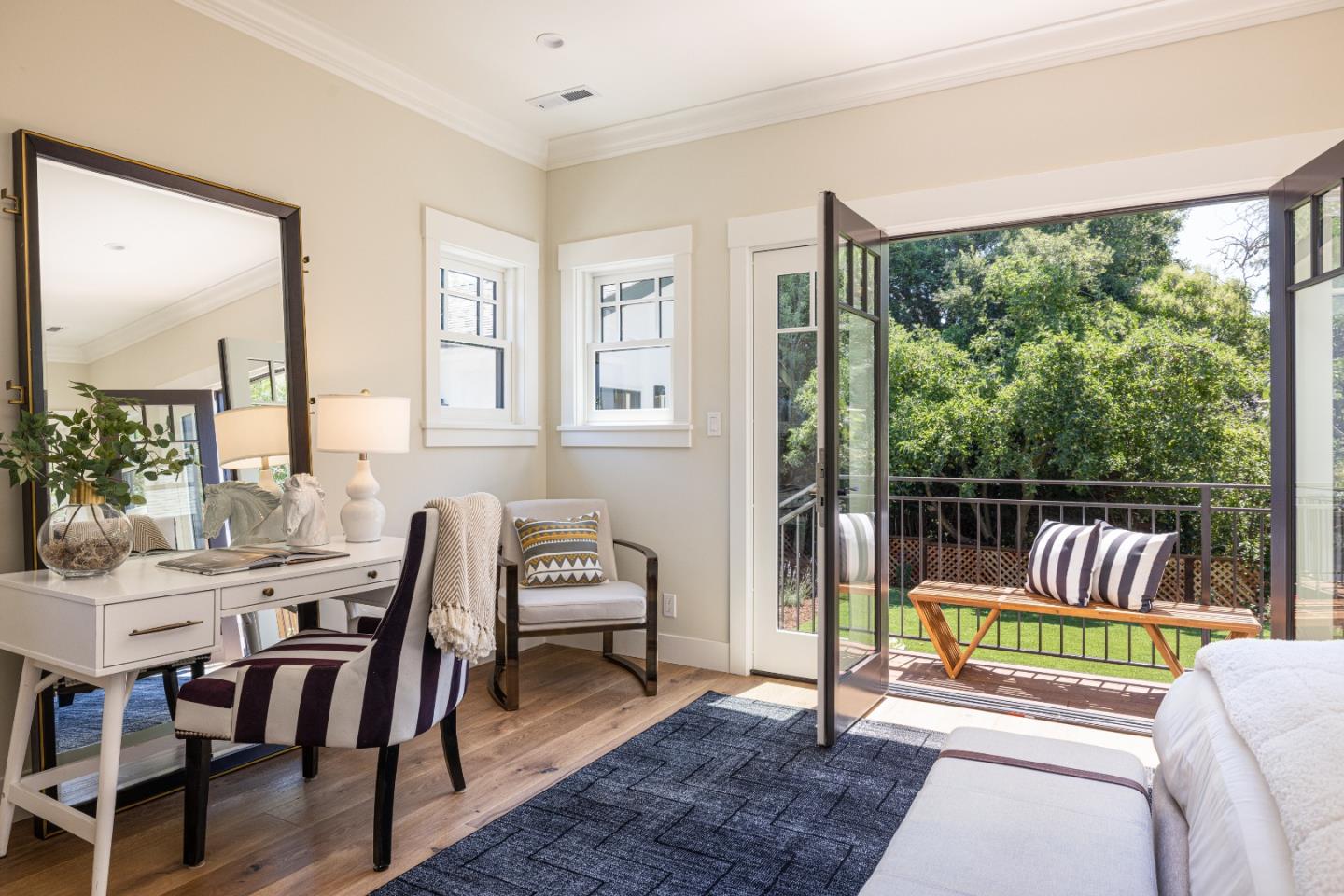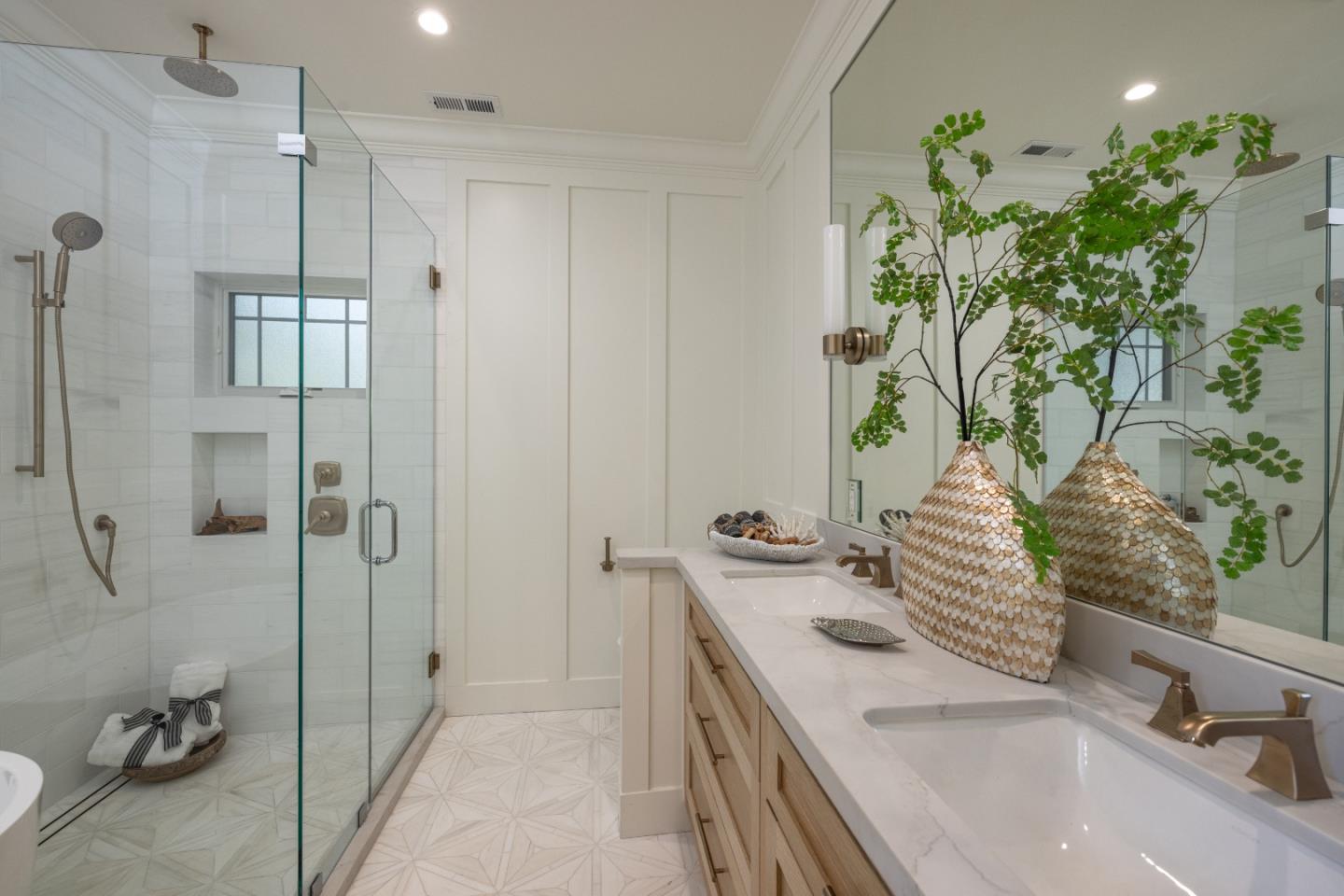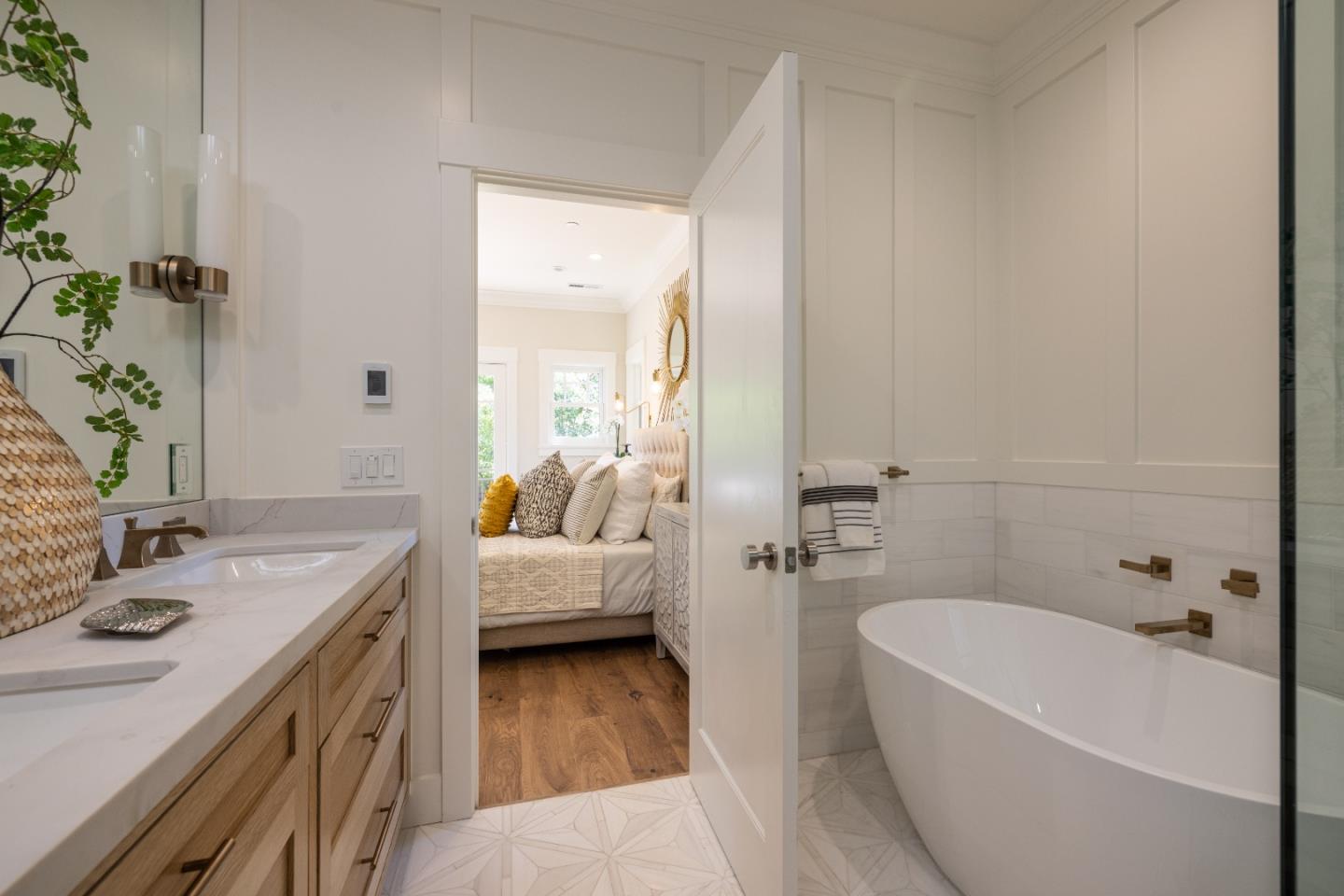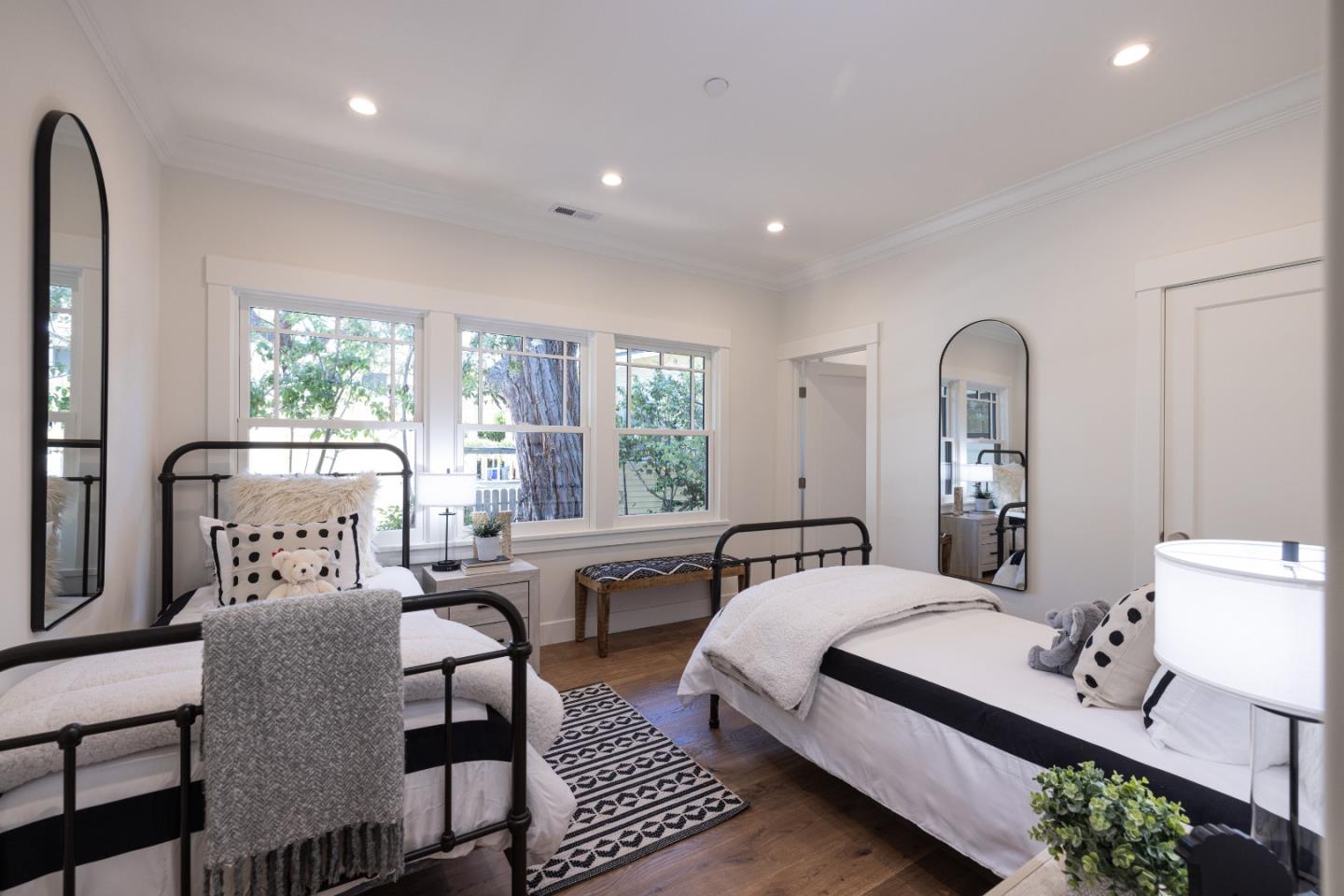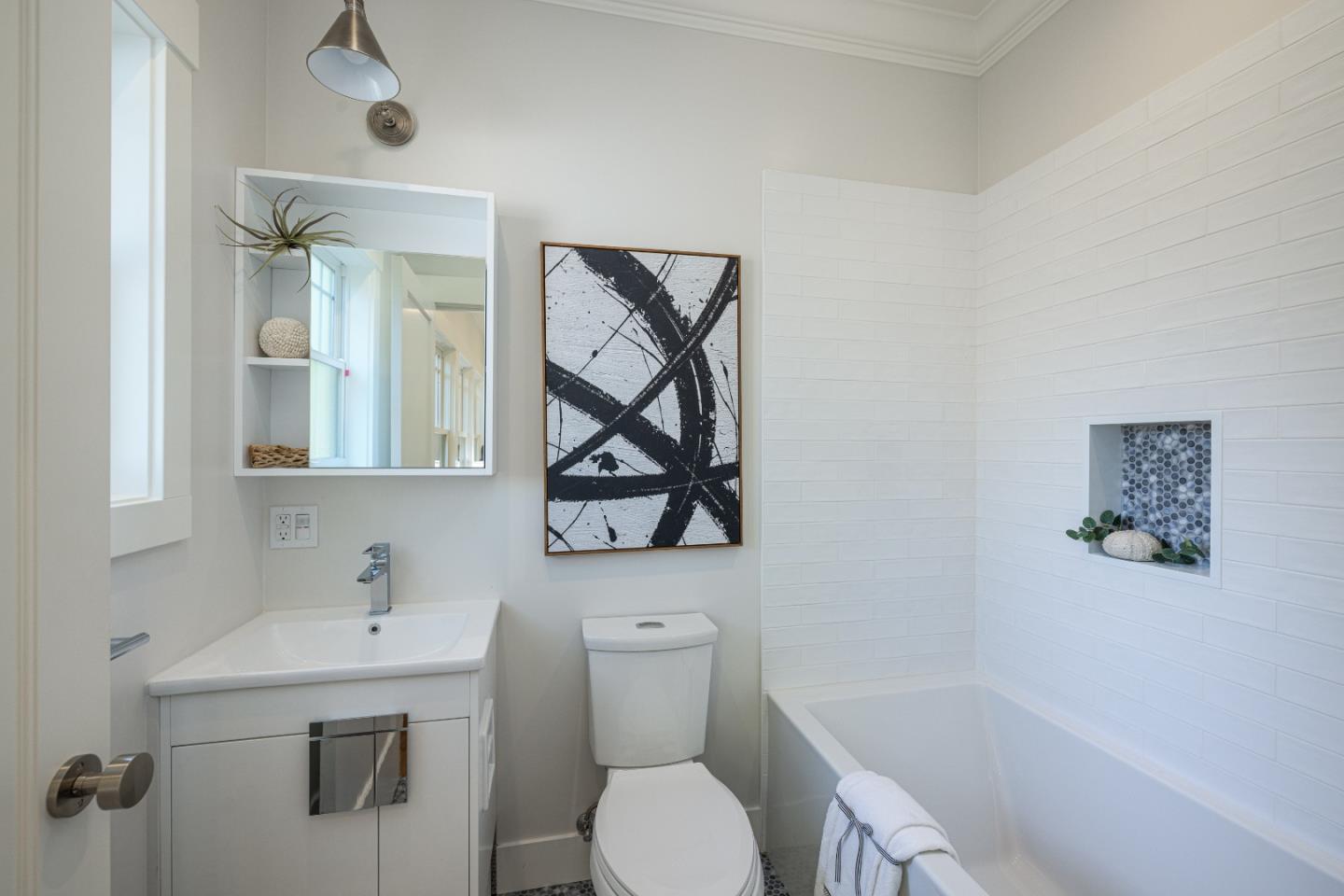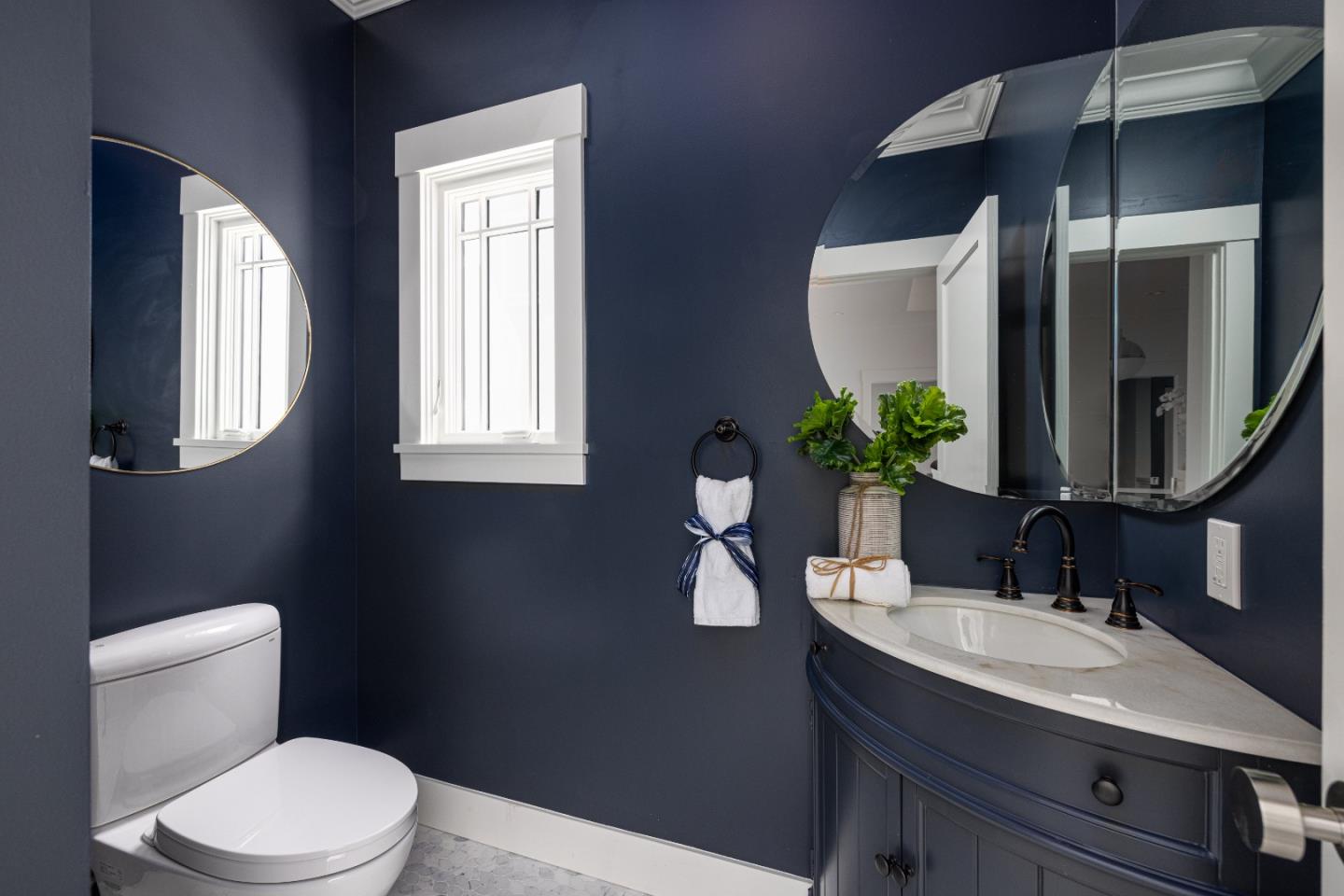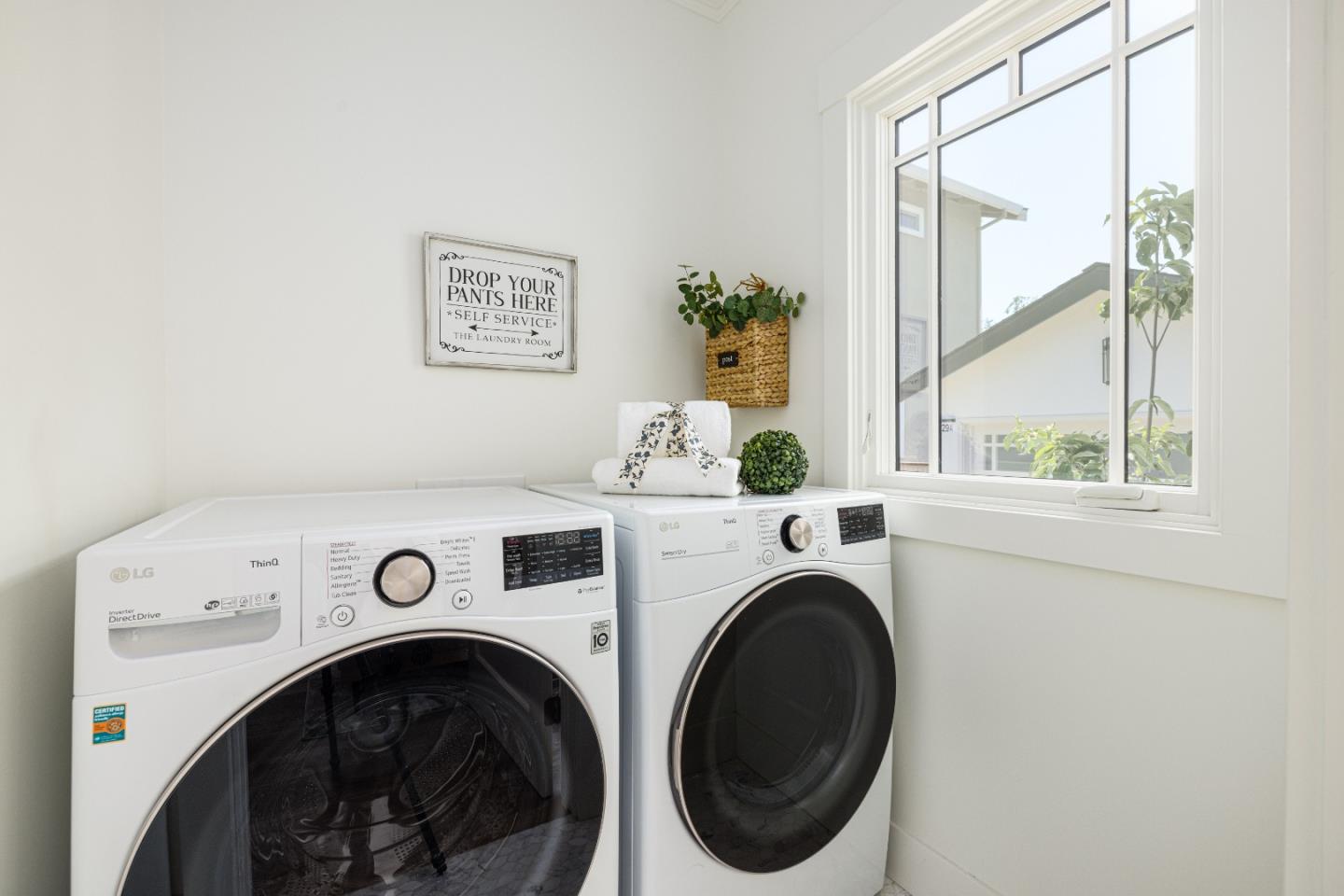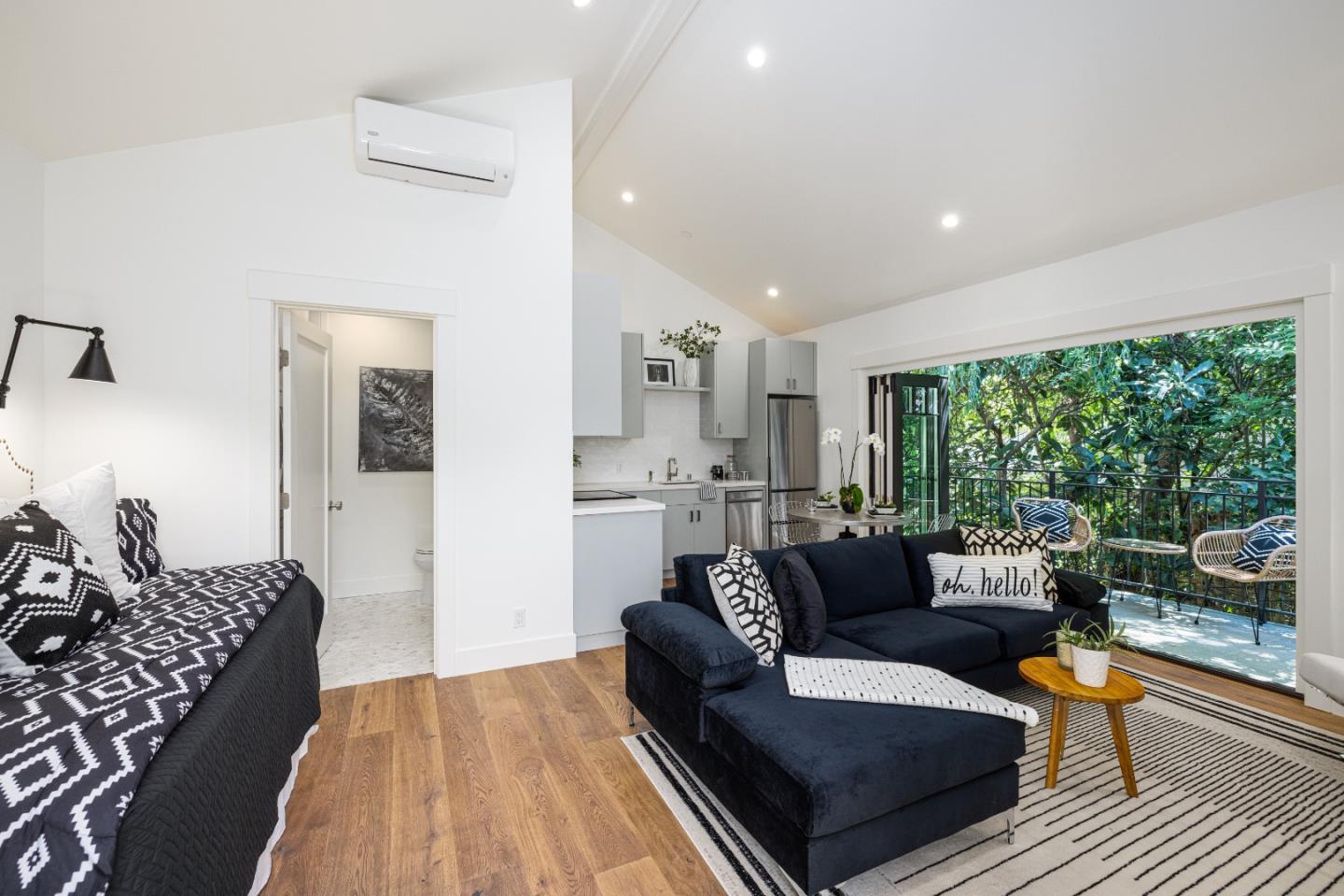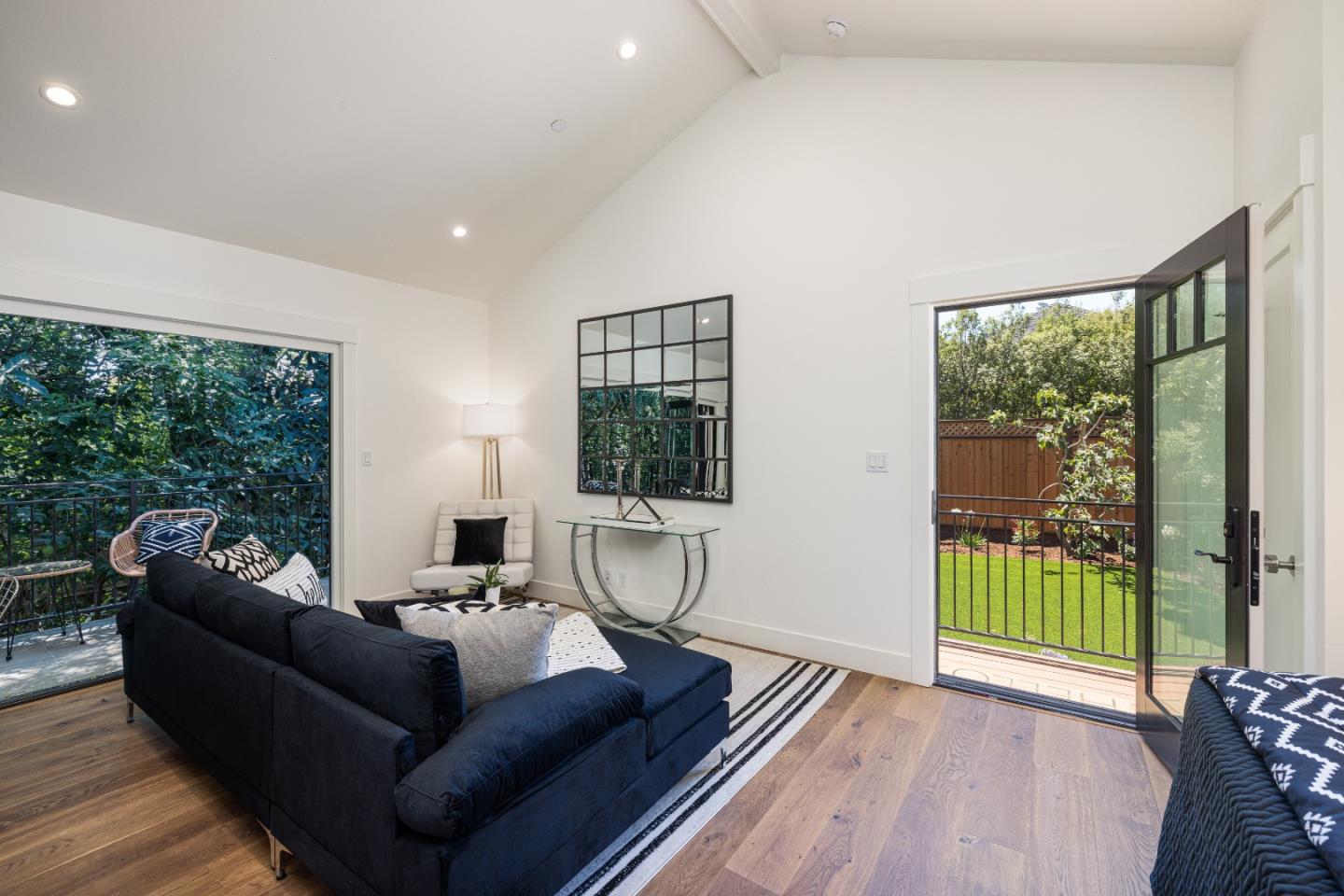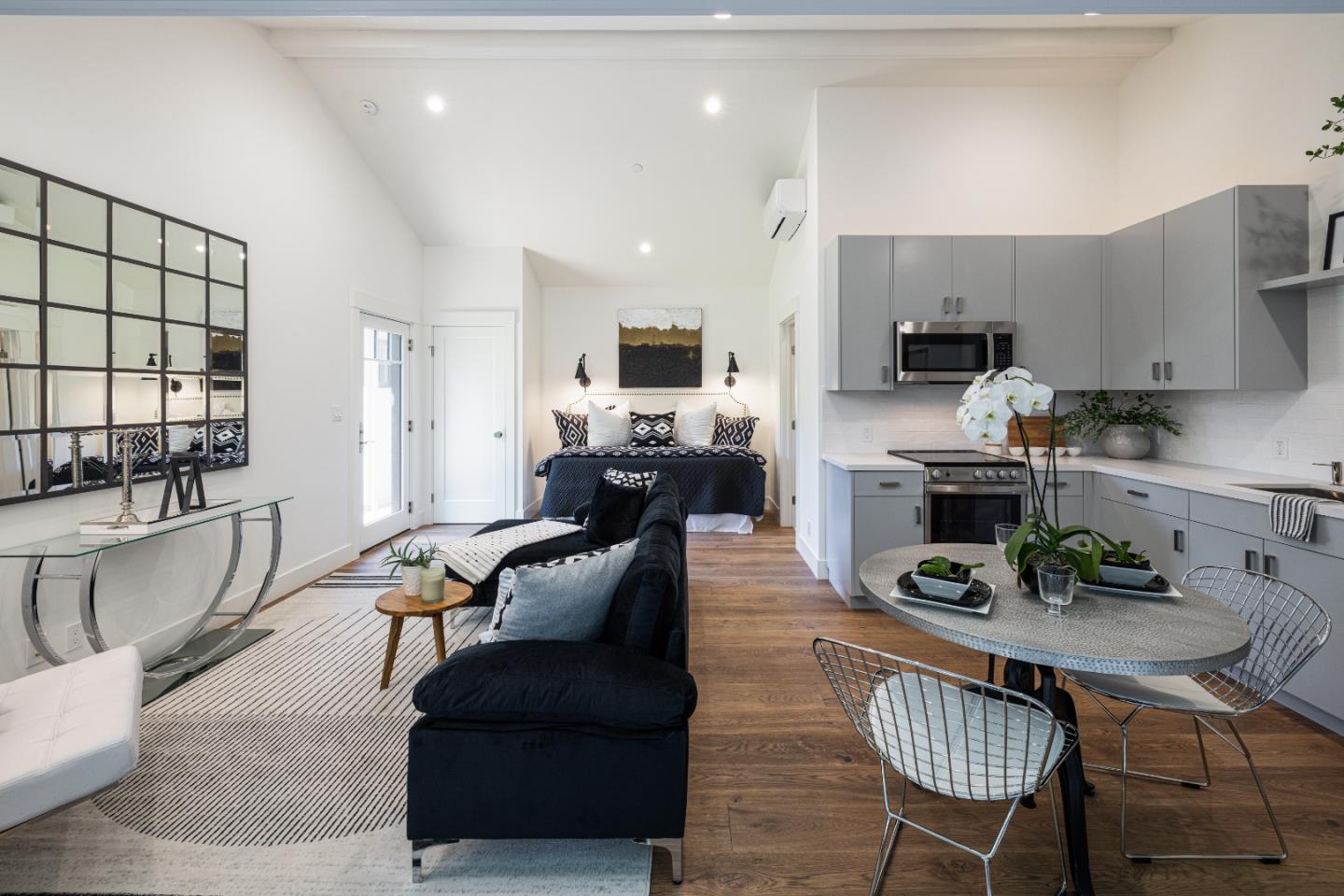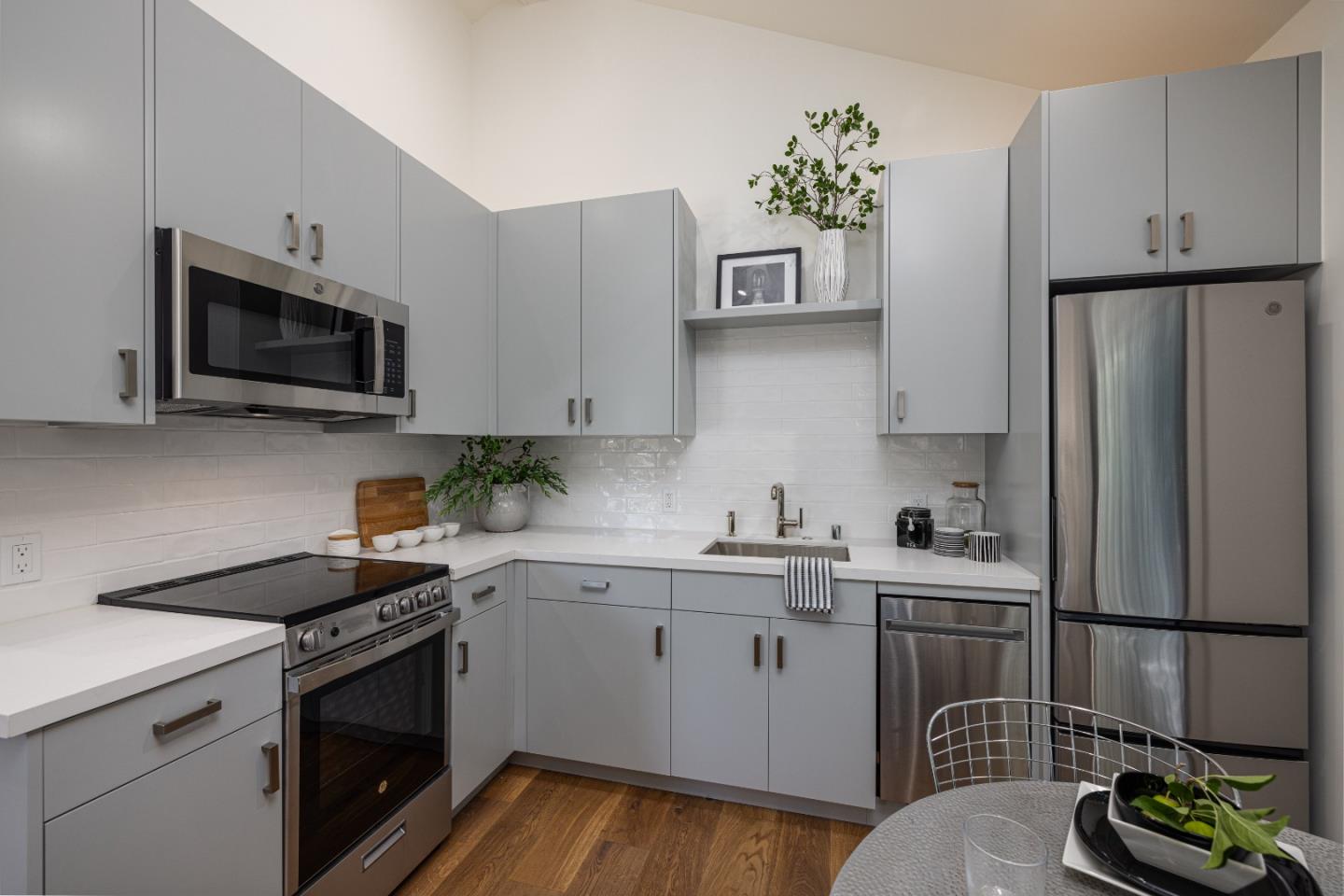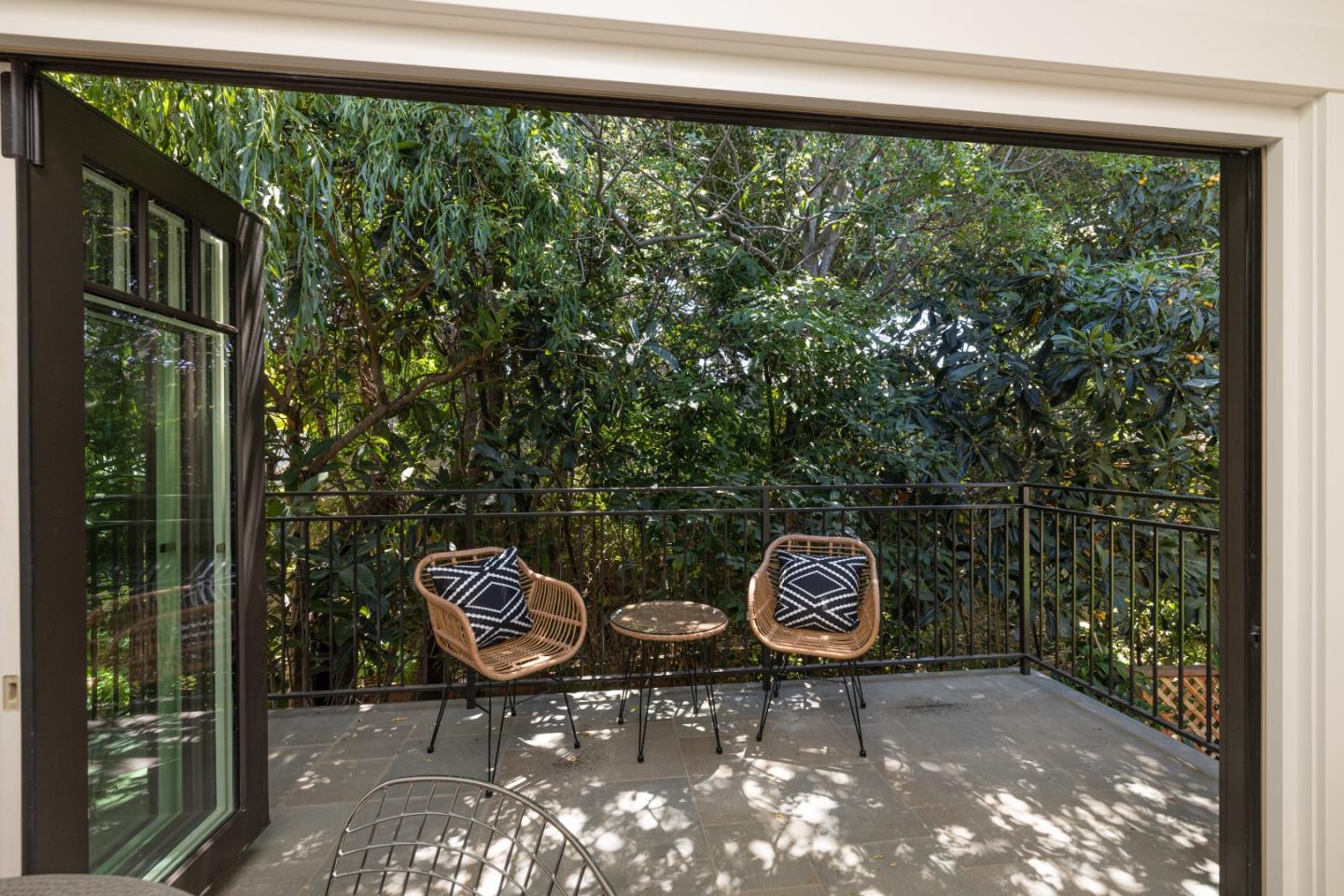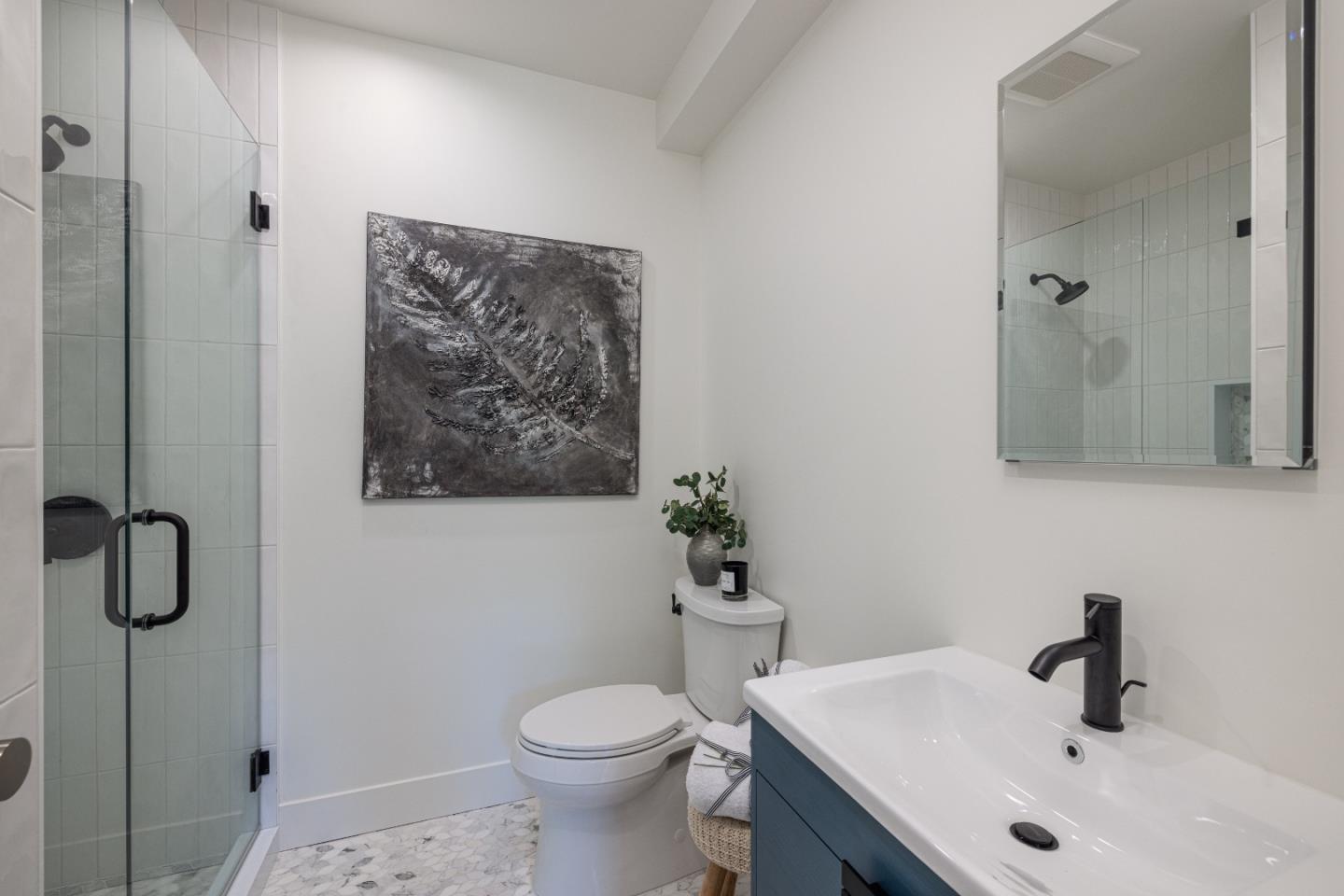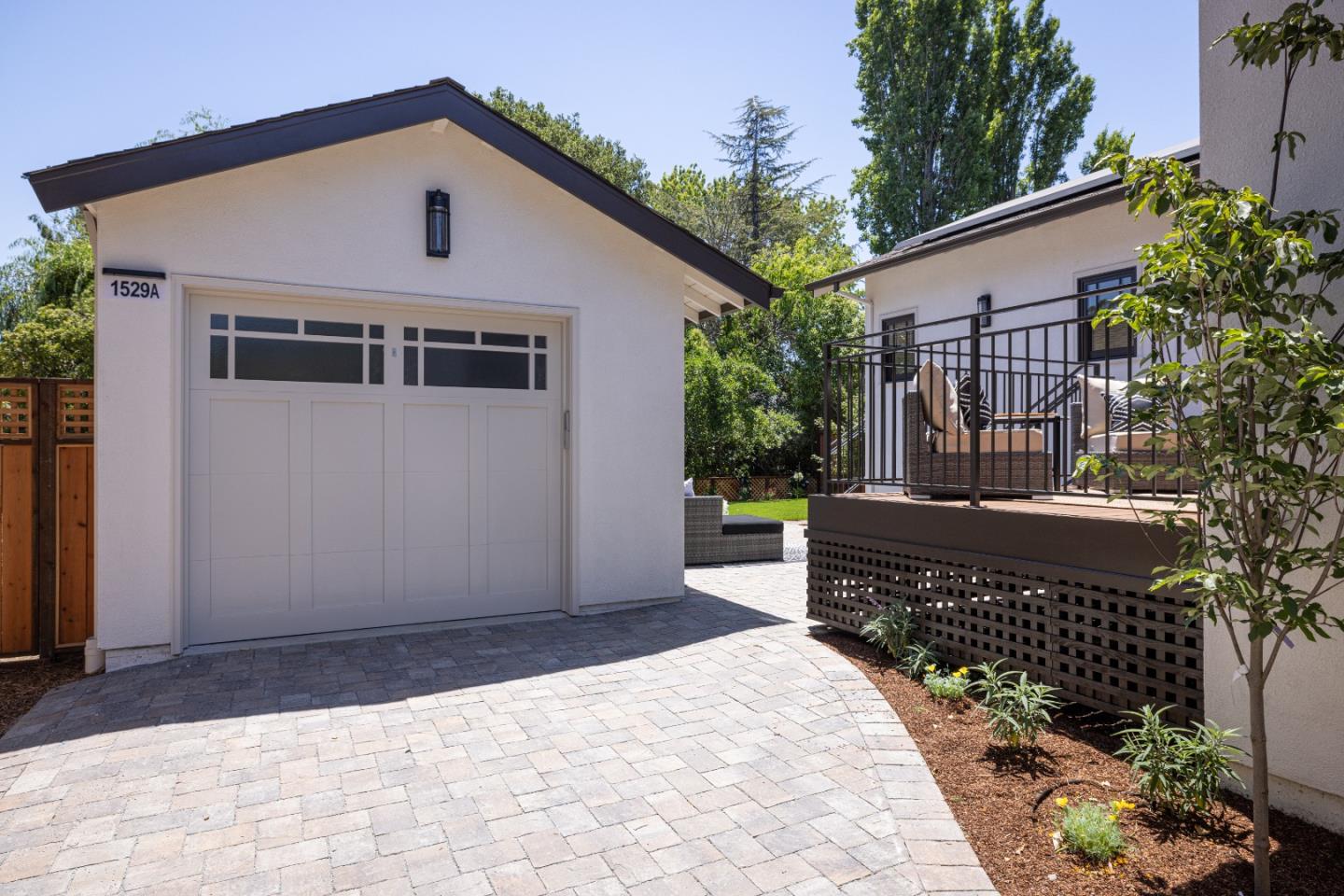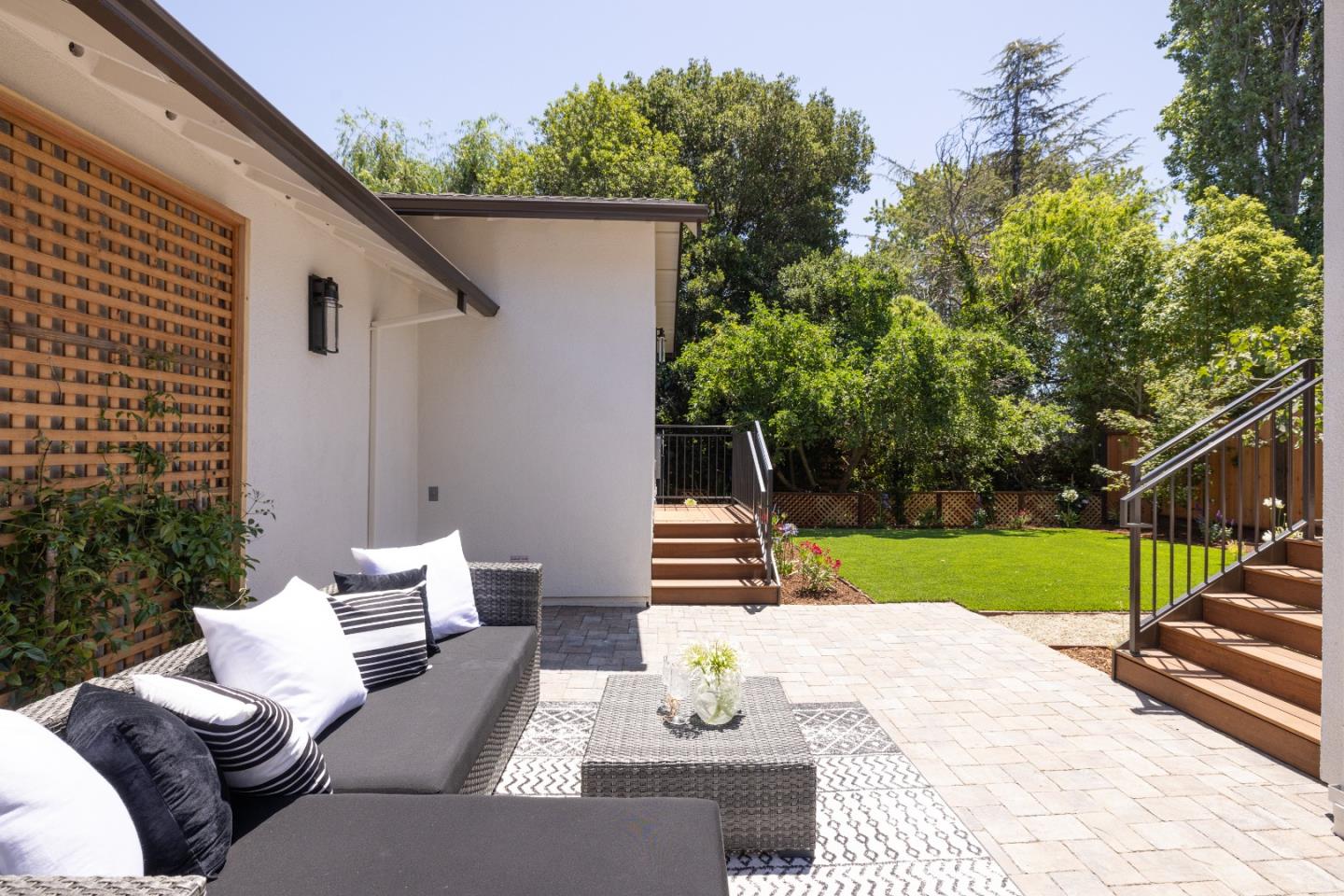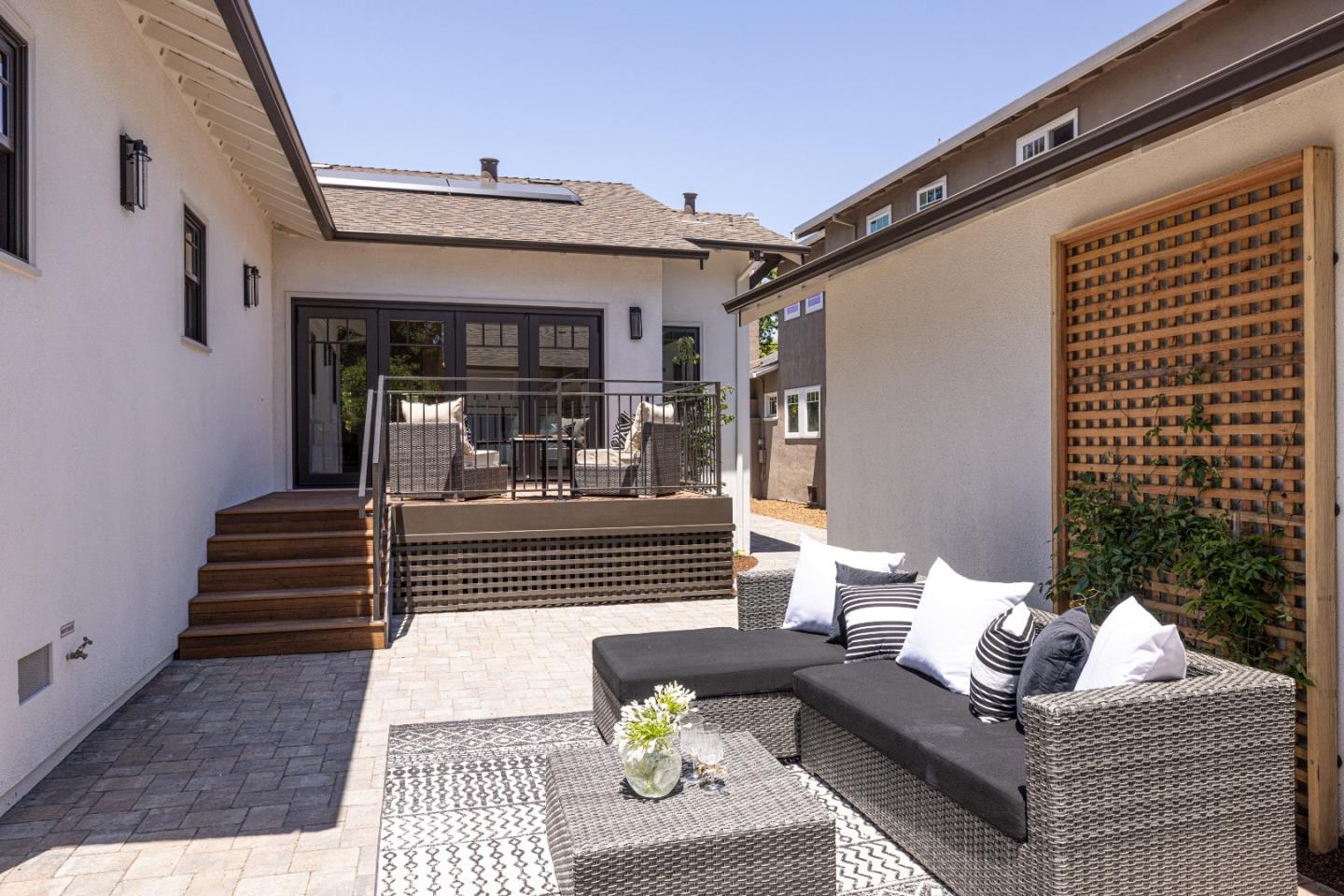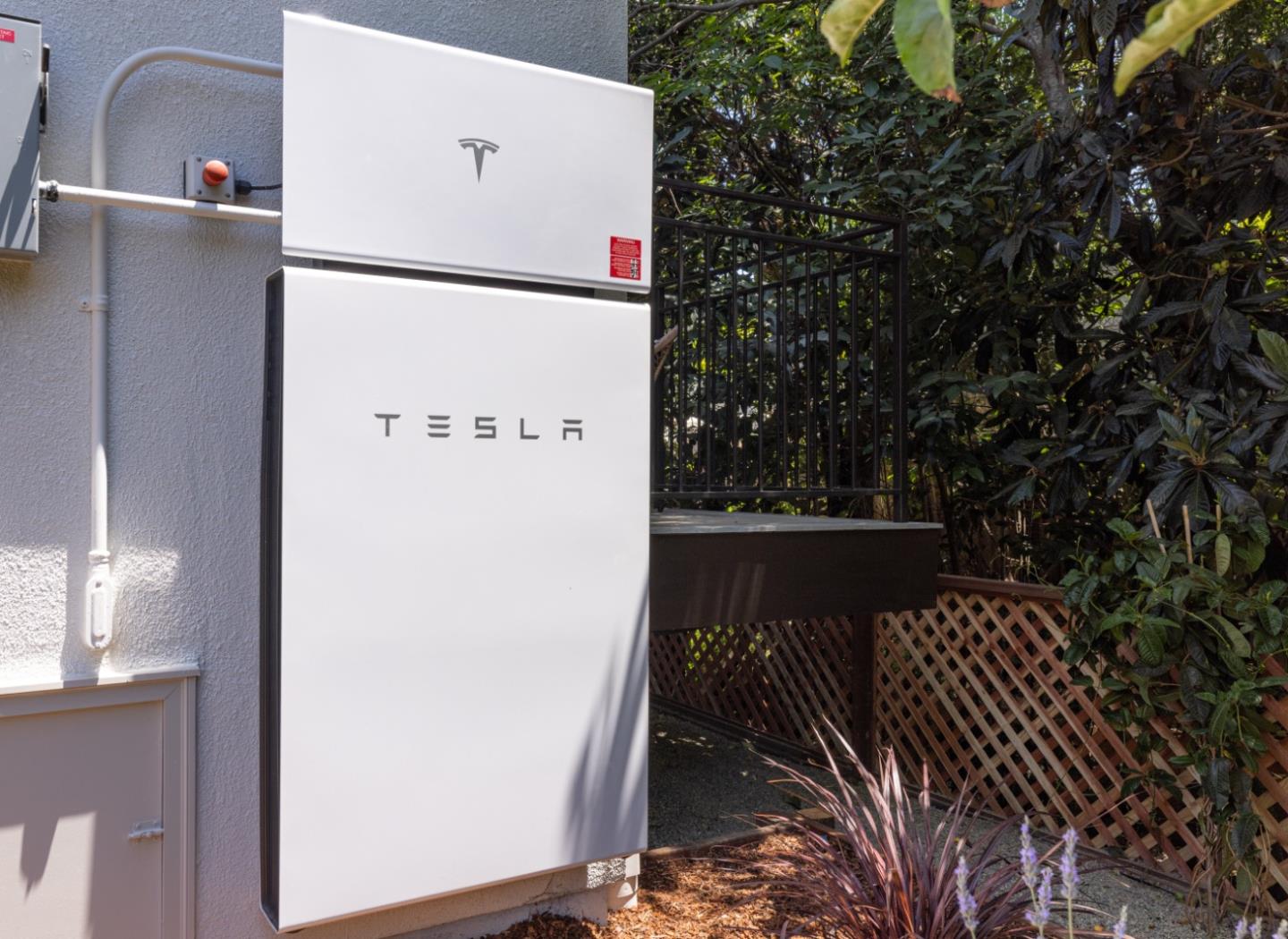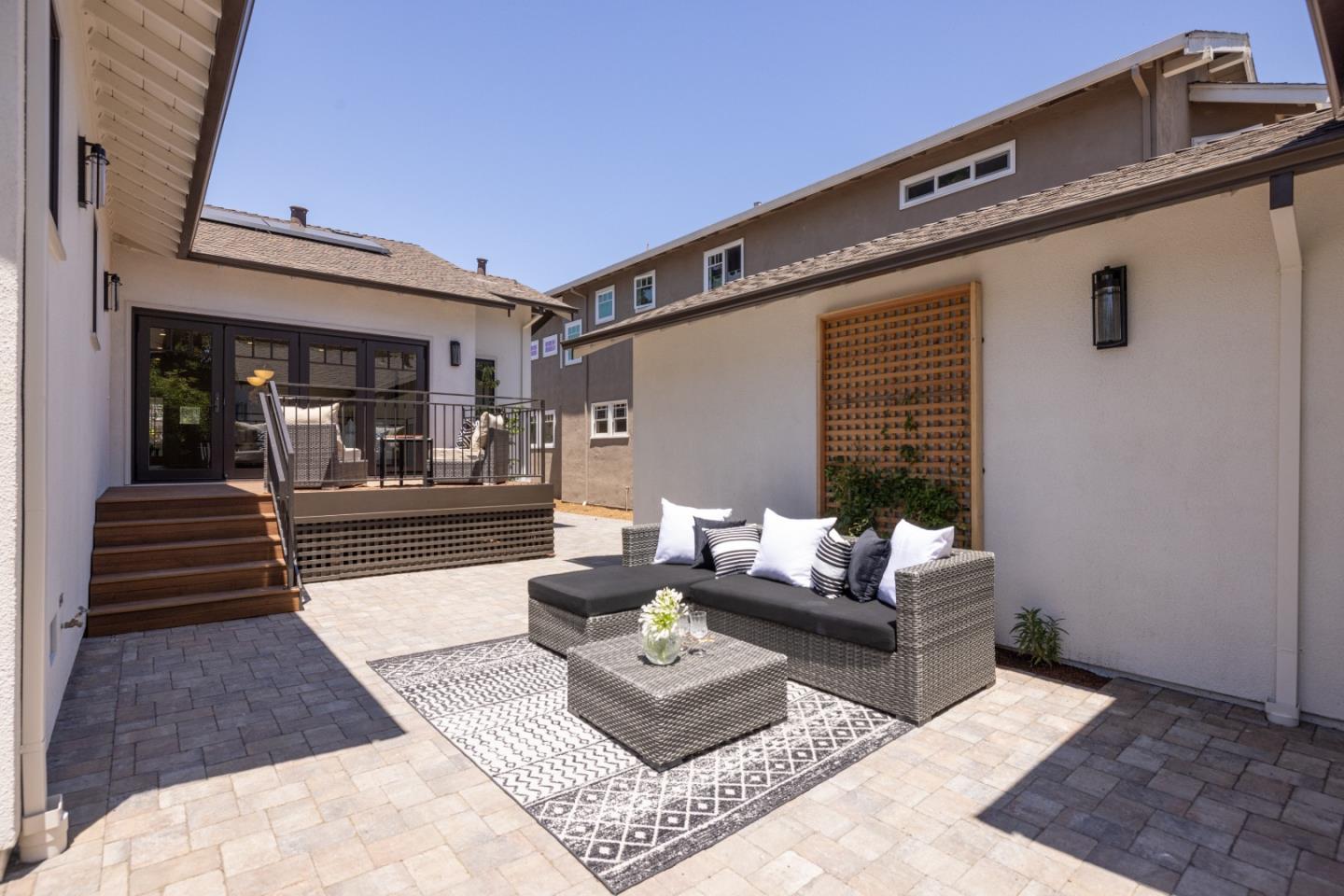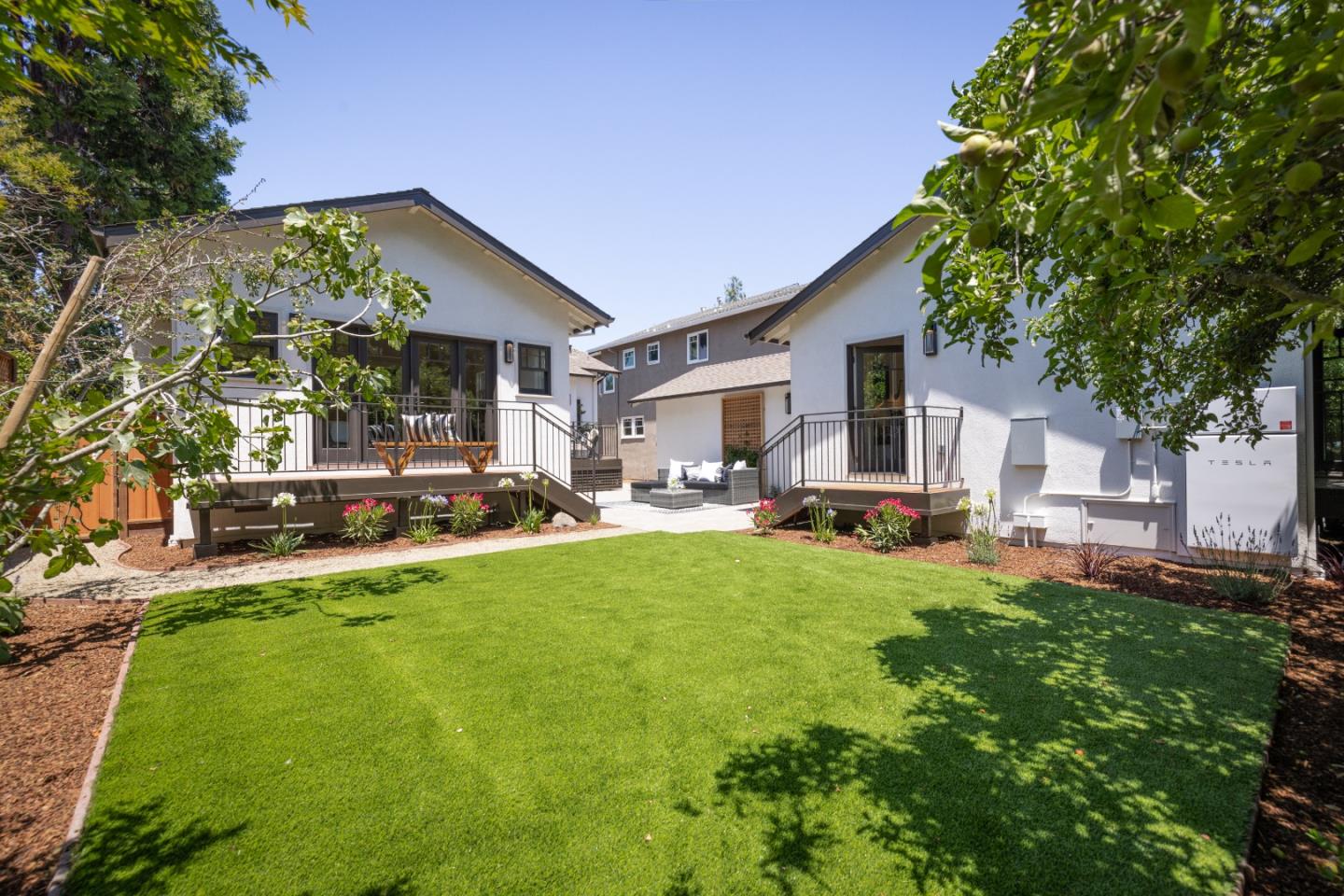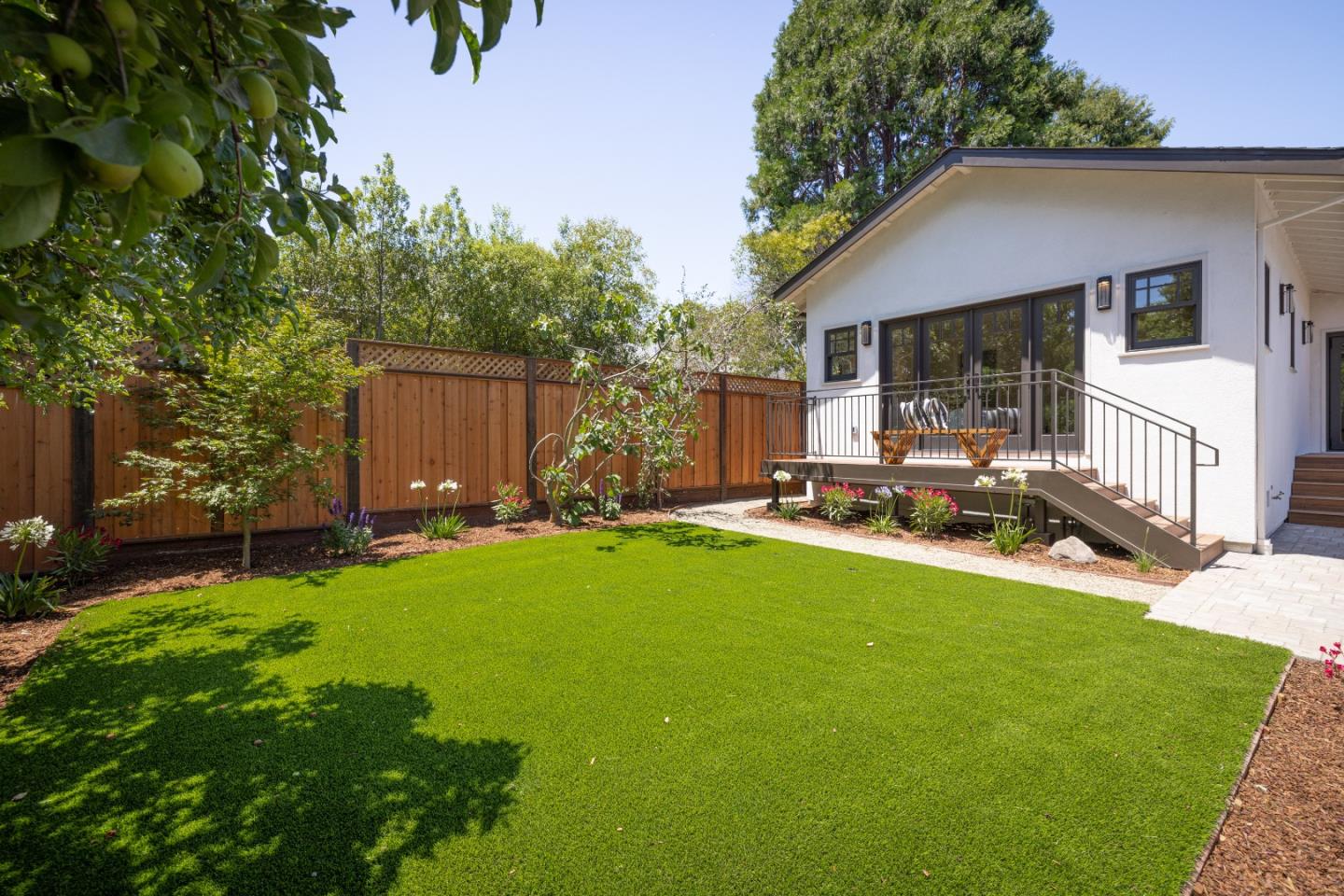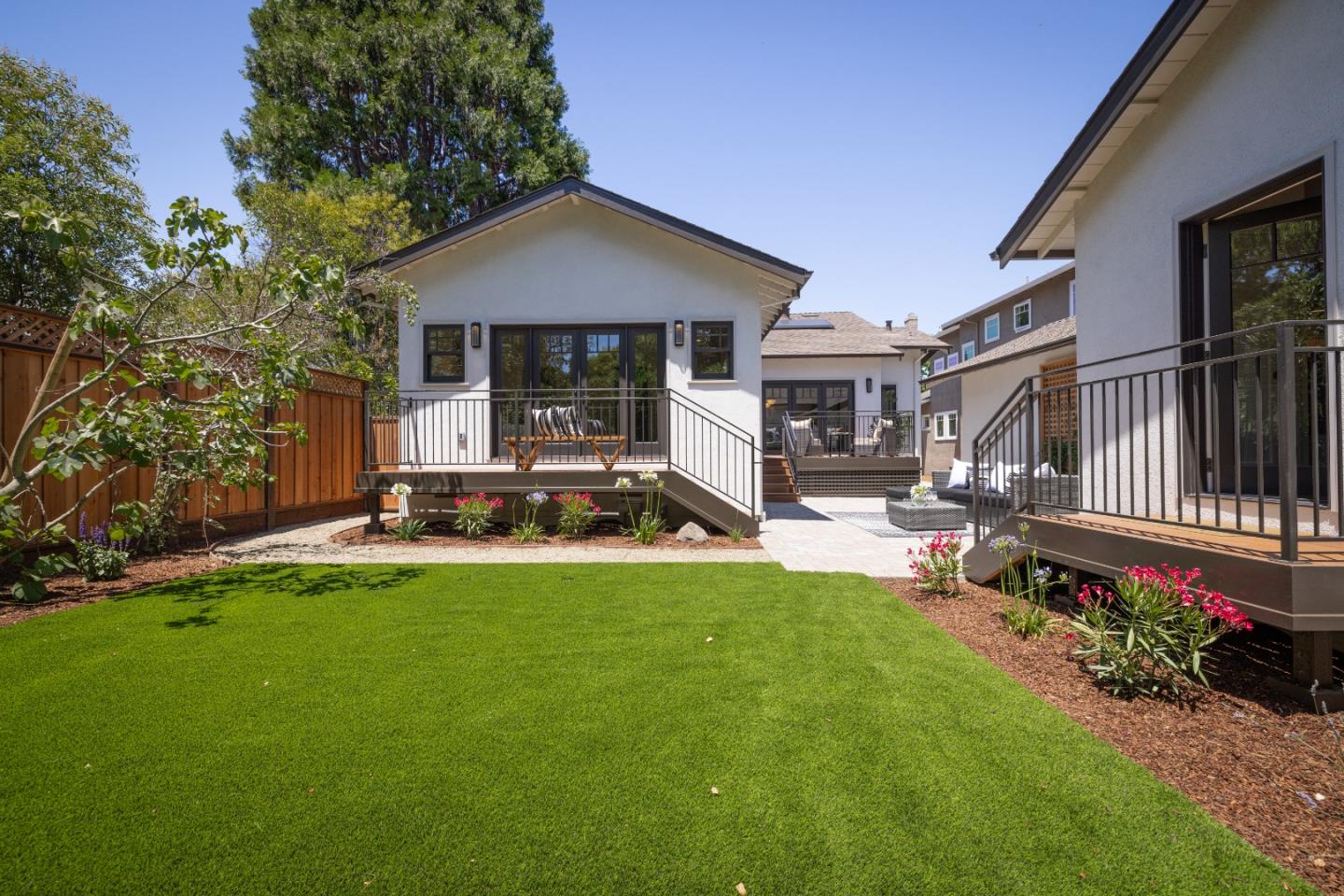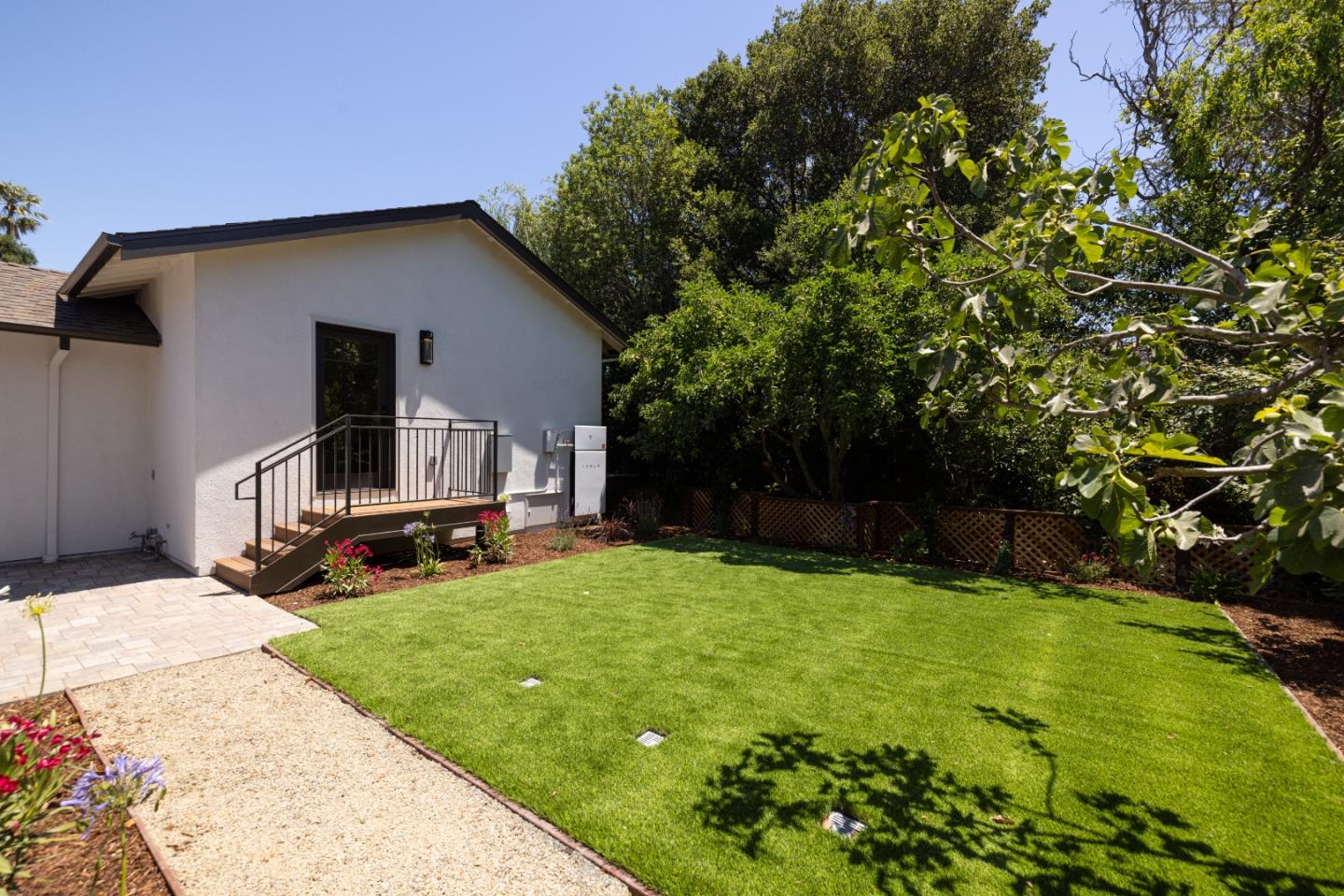 Details:
Lot Sq Feet:
8,164
Fireplaces:
1
HOA?
No
Bank Owned?
No
Status:
Active
Remarks:
Entirely renovated with a down-to-the-studs, no expense spared approach, this classically charming Craftsman facade meets sleek interior design elements and smart home+green features, which are tastefully implemented throughout the wide-open spaces of the home. With a combined living area of 2,502 SF, the main house (2,132 SF, 3BR, 3.5 BA) and newly built ADU (370 SF 1BD, 1BA) offer endless options for live/work/au-pair housing or additional income. A stunning Chef's Kitchen with top of the line appliances, walk-in pantry and custom cabinetry galore is open to the newly build Family Room w/ unobstructed access to the creekside yard. A spacious Dining Room, Living Room with gas fireplace and powder room round out the public spaces. A large Primary Suite w/ walk-in closet boasts a spa-like Bath w/ custom vanity,heated flooring,soaking tub, luxuriant shower and Toto Washlet toilet. 2 additional BRs are large in proportion,each is serviced by its own stunning and newly built en-suite bath.
There are currently no open houses for this property. Please contact
Jeff Harber
to schedule an appointment.