<![CDATA[ var dwellicious_data = { "address": "856 Yosemite Ln ", "city": "LINCOLN", "state": "CA", "zip": "95648", "zip4": "", "area": "", "subdivision": "", "county": "", "price": "682000", "beds": "2", "baths": "2", "sqft": "1873", "lotsize": "6628", "yearbuilt": "2000-01-01", "proptype": "Residential", "mlsnum": "40999338", "active": false, "remarks": "Spectacular Sun City location. Expansive views and private backyard. Dine alfresco and enjoy nature's changing light. This sophisticated single level home that features a large and open office alcove. The cozy two sided fireplace illuminates a spacious living room as well as the primary bedroom. This is a perfect layout for visiting guests. Get creative in this spacious kitchen complete with island and breakfast bar, making entertaining a dream. Inside laundry room with front loading washer and dryer. Two car garage with driveway. Short drive or walk to shops and parks in a convenient location with all the amenities of the active and welcoming Sun City community.", "photos": [ { "displayorder": 0, "url": "//cdnparap30.paragonrels.com/ParagonImages/Property/P3/MAXEBRDI/40999338/0/0/0/073f40532655f6237a5acf5acbf3b490/114/9bc8abc066b6c35202044cc49f3ebd4d/40999338.JPG", "caption": "" }, "displayorder": 1, "url": "//cdnparap30.paragonrels.com/ParagonImages/Property/P3/MAXEBRDI/40999338/1/0/0/99370e517fa80a13be298469715972a4/114/9bc8abc066b6c35202044cc49f3ebd4d/40999338-1.JPG", "caption": "" }, "displayorder": 2, "url": "//cdnparap30.paragonrels.com/ParagonImages/Property/P3/MAXEBRDI/40999338/2/0/0/bf978ef2c0643a9d095d24c36ebe2575/114/9bc8abc066b6c35202044cc49f3ebd4d/40999338-2.JPG", "caption": "" }, "displayorder": 3, "url": "//cdnparap30.paragonrels.com/ParagonImages/Property/P3/MAXEBRDI/40999338/3/0/0/b883340fcffc3df95c345402801025c3/114/9bc8abc066b6c35202044cc49f3ebd4d/40999338-3.JPG", "caption": "" }, "displayorder": 4, "url": "//cdnparap30.paragonrels.com/ParagonImages/Property/P3/MAXEBRDI/40999338/4/0/0/e91039a96c9b3b31e483e383a20dc27b/114/9bc8abc066b6c35202044cc49f3ebd4d/40999338-4.JPG", "caption": "" }, "displayorder": 5, "url": "//cdnparap30.paragonrels.com/ParagonImages/Property/P3/MAXEBRDI/40999338/5/0/0/66b94777b45912853250cb507165d972/114/9bc8abc066b6c35202044cc49f3ebd4d/40999338-5.JPG", "caption": "" }, "displayorder": 6, "url": "//cdnparap30.paragonrels.com/ParagonImages/Property/P3/MAXEBRDI/40999338/6/0/0/92ff4bfe1f887b1901384b749e348abd/114/9bc8abc066b6c35202044cc49f3ebd4d/40999338-6.JPG", "caption": "" }, "displayorder": 7, "url": "//cdnparap30.paragonrels.com/ParagonImages/Property/P3/MAXEBRDI/40999338/7/0/0/f761d3ffc16ec7e0a6c6bcaccfcd90a4/114/9bc8abc066b6c35202044cc49f3ebd4d/40999338-7.JPG", "caption": "" }, "displayorder": 8, "url": "//cdnparap30.paragonrels.com/ParagonImages/Property/P3/MAXEBRDI/40999338/8/0/0/3aecab256f822254c69047e3c582131b/114/9bc8abc066b6c35202044cc49f3ebd4d/40999338-8.JPG", "caption": "" }, "displayorder": 9, "url": "//cdnparap30.paragonrels.com/ParagonImages/Property/P3/MAXEBRDI/40999338/9/0/0/296fd3e230ce4b9812886514d4a1fe5a/114/9bc8abc066b6c35202044cc49f3ebd4d/40999338-9.JPG", "caption": "" }, "displayorder": 10, "url": "//cdnparap30.paragonrels.com/ParagonImages/Property/P3/MAXEBRDI/40999338/10/0/0/ffc0be81508242501bd9f51e60930413/114/9bc8abc066b6c35202044cc49f3ebd4d/40999338-10.JPG", "caption": "" }, "displayorder": 11, "url": "//cdnparap30.paragonrels.com/ParagonImages/Property/P3/MAXEBRDI/40999338/11/0/0/34c01e1b65af0b8d9eae33fc83659e4b/114/9bc8abc066b6c35202044cc49f3ebd4d/40999338-11.JPG", "caption": "" }, "displayorder": 12, "url": "//cdnparap30.paragonrels.com/ParagonImages/Property/P3/MAXEBRDI/40999338/12/0/0/4736ac88159018594b4ec2f5a69832cf/114/9bc8abc066b6c35202044cc49f3ebd4d/40999338-12.JPG", "caption": "" }, "displayorder": 13, "url": "//cdnparap30.paragonrels.com/ParagonImages/Property/P3/MAXEBRDI/40999338/13/0/0/999f0116a2cf506bc425daad6e104b1b/114/9bc8abc066b6c35202044cc49f3ebd4d/40999338-13.JPG", "caption": "" }, "displayorder": 14, "url": "//cdnparap30.paragonrels.com/ParagonImages/Property/P3/MAXEBRDI/40999338/14/0/0/f379345dc6d63d386663466ee3ee9b5e/114/9bc8abc066b6c35202044cc49f3ebd4d/40999338-14.JPG", "caption": "" }, "displayorder": 15, "url": "//cdnparap30.paragonrels.com/ParagonImages/Property/P3/MAXEBRDI/40999338/15/0/0/62a4b00b189e018b35cc96f329afe3cc/114/9bc8abc066b6c35202044cc49f3ebd4d/40999338-15.JPG", "caption": "" }, "displayorder": 16, "url": "//cdnparap30.paragonrels.com/ParagonImages/Property/P3/MAXEBRDI/40999338/16/0/0/e31eb2929f84ff78147d5e63843b6110/114/9bc8abc066b6c35202044cc49f3ebd4d/40999338-16.JPG", "caption": "" }, "displayorder": 17, "url": "//cdnparap30.paragonrels.com/ParagonImages/Property/P3/MAXEBRDI/40999338/17/0/0/259912f63f9cd61f42f70aabadf7eb71/114/9bc8abc066b6c35202044cc49f3ebd4d/40999338-17.JPG", "caption": "" }, "displayorder": 18, "url": "//cdnparap30.paragonrels.com/ParagonImages/Property/P3/MAXEBRDI/40999338/18/0/0/32c0725e68d4b83461f4485c3af2cdd4/114/9bc8abc066b6c35202044cc49f3ebd4d/40999338-18.JPG", "caption": "" }, "displayorder": 19, "url": "//cdnparap30.paragonrels.com/ParagonImages/Property/P3/MAXEBRDI/40999338/19/0/0/742dce85978f5755047acfe74bbdd4ef/114/9bc8abc066b6c35202044cc49f3ebd4d/40999338-19.JPG", "caption": "" }, "displayorder": 20, "url": "//cdnparap30.paragonrels.com/ParagonImages/Property/P3/MAXEBRDI/40999338/20/0/0/957663ced40bdb6c3409dd4d5d8be12c/114/9bc8abc066b6c35202044cc49f3ebd4d/40999338-20.JPG", "caption": "" }, "displayorder": 21, "url": "//cdnparap30.paragonrels.com/ParagonImages/Property/P3/MAXEBRDI/40999338/21/0/0/1593dd80e7d8d13152c0be3387d92194/114/9bc8abc066b6c35202044cc49f3ebd4d/40999338-21.JPG", "caption": "" }, "displayorder": 22, "url": "//cdnparap30.paragonrels.com/ParagonImages/Property/P3/MAXEBRDI/40999338/22/0/0/409c70003e99d6b3041acd0f6d54e1d6/114/9bc8abc066b6c35202044cc49f3ebd4d/40999338-22.JPG", "caption": "" }, "displayorder": 23, "url": "//cdnparap30.paragonrels.com/ParagonImages/Property/P3/MAXEBRDI/40999338/23/0/0/8037e980225074ab3082cff0a4597983/114/9bc8abc066b6c35202044cc49f3ebd4d/40999338-23.JPG", "caption": "" }, "displayorder": 24, "url": "//cdnparap30.paragonrels.com/ParagonImages/Property/P3/MAXEBRDI/40999338/24/0/0/76da2486b9a350c0cf0c4032f67329d9/114/9bc8abc066b6c35202044cc49f3ebd4d/40999338-24.JPG", "caption": "" }, "displayorder": 25, "url": "//cdnparap30.paragonrels.com/ParagonImages/Property/P3/MAXEBRDI/40999338/25/0/0/5bcfd1bab72a196b22cdf32ab6838c01/114/9bc8abc066b6c35202044cc49f3ebd4d/40999338-25.JPG", "caption": "" }, "displayorder": 26, "url": "//cdnparap30.paragonrels.com/ParagonImages/Property/P3/MAXEBRDI/40999338/26/0/0/de74cdecbc187b1ff6f3ee192f6fb2b9/114/9bc8abc066b6c35202044cc49f3ebd4d/40999338-26.JPG", "caption": "" }, "displayorder": 27, "url": "//cdnparap30.paragonrels.com/ParagonImages/Property/P3/MAXEBRDI/40999338/27/0/0/f857db98a2238f4b65fa6cd6bc782449/114/9bc8abc066b6c35202044cc49f3ebd4d/40999338-27.JPG", "caption": "" }, "displayorder": 28, "url": "//cdnparap30.paragonrels.com/ParagonImages/Property/P3/MAXEBRDI/40999338/28/0/0/1d457c053267c2593cf54054e9afa3e3/114/9bc8abc066b6c35202044cc49f3ebd4d/40999338-28.JPG", "caption": "" }, "displayorder": 29, "url": "//cdnparap30.paragonrels.com/ParagonImages/Property/P3/MAXEBRDI/40999338/29/0/0/d9455f08b770cde2b7911231d89a5c49/114/9bc8abc066b6c35202044cc49f3ebd4d/40999338-29.JPG", "caption": "" }, "displayorder": 30, "url": "//cdnparap30.paragonrels.com/ParagonImages/Property/P3/MAXEBRDI/40999338/30/0/0/e8ae91ac88bcbd837763a54a5640aadf/114/9bc8abc066b6c35202044cc49f3ebd4d/40999338-30.JPG", "caption": "" }, "displayorder": 31, "url": "//cdnparap30.paragonrels.com/ParagonImages/Property/P3/MAXEBRDI/40999338/31/0/0/9af8c333b775897a3ffaa1db4d44f13e/114/9bc8abc066b6c35202044cc49f3ebd4d/40999338-31.JPG", "caption": "" }, "displayorder": 32, "url": "//cdnparap30.paragonrels.com/ParagonImages/Property/P3/MAXEBRDI/40999338/32/0/0/8274e75eda69a4fe5798f1481baac24d/114/9bc8abc066b6c35202044cc49f3ebd4d/40999338-32.JPG", "caption": "" }, "displayorder": 33, "url": "//cdnparap30.paragonrels.com/ParagonImages/Property/P3/MAXEBRDI/40999338/33/0/0/208428ff74381ff2a6fbd2da5b7b4e2c/114/9bc8abc066b6c35202044cc49f3ebd4d/40999338-33.JPG", "caption": "" } ], "agent": { "name": "Bonnie Meyer", "phone": "510-303-3729", "email": "bmeyerca@yahoo.com" }, "broker": { "name": "RE/MAX Accord", "phone": "", "email": "" } }; ]]>
856 Yosemite Ln
LINCOLN, CA 95648

Click here for map
Residential Home
$682,000
1,873 Sq Feet
2 Bedrooms
2 Bathrooms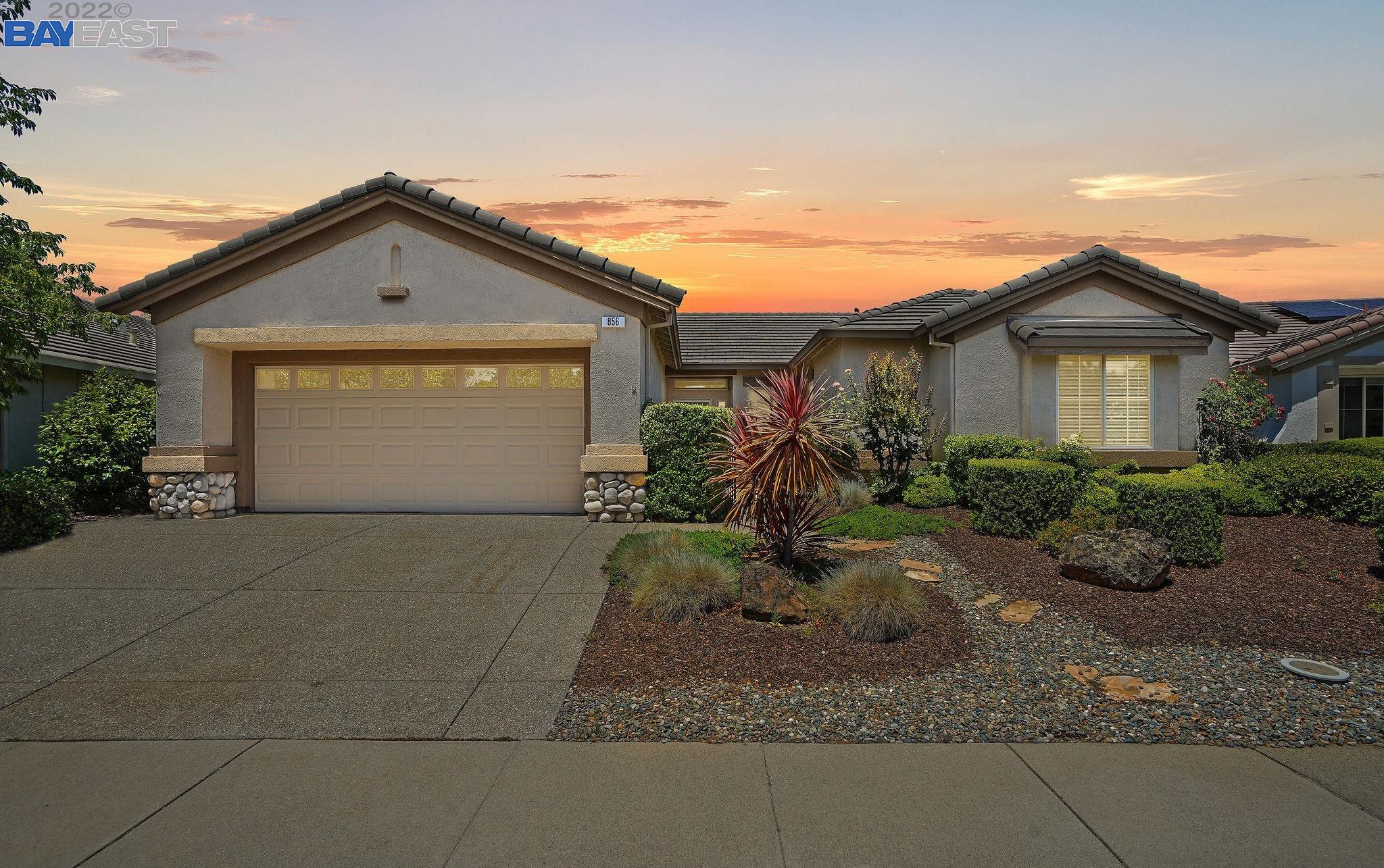 Details:
Lot Sq Feet:
6,628
Fireplaces:
1
HOA?
Yes
Bank Owned?
No
Status:
Pending
Remarks:
Spectacular Sun City location. Expansive views and private backyard. Dine alfresco and enjoy nature's changing light. This sophisticated single level home that features a large and open office alcove. The cozy two sided fireplace illuminates a spacious living room as well as the primary bedroom. This is a perfect layout for visiting guests. Get creative in this spacious kitchen complete with island and breakfast bar, making entertaining a dream. Inside laundry room with front loading washer and dryer. Two car garage with driveway. Short drive or walk to shops and parks in a convenient location with all the amenities of the active and welcoming Sun City community.
There are currently no open houses for this property. Please contact
Bonnie Meyer
to schedule an appointment.