<![CDATA[ var dwellicious_data = { "address": "23516 Saklan Road ", "city": "HAYWARD", "state": "CA", "zip": "94545", "zip4": "", "area": "", "subdivision": "", "county": "", "price": "899999", "beds": "3", "baths": "2", "sqft": "1546", "lotsize": "2260", "yearbuilt": "2016-01-01", "proptype": "Residential", "mlsnum": "41003377", "active": false, "remarks": "Hidden Gem! This charming 3 bed, 2 bath, 1,546 square foot home located in Hayward would be ideal for you and your family. Beat the heat with the home's included air conditioning and owned solar energy. The kitchen has an island that enables additional seating capacity. Tackle stains right away with convenient indoor laundry. The stainless steel appliances in the kitchen add to the space's elegant atmosphere. Spend a quiet evening lounging or reading a book on your private patio. Contact me for a private tour today! Open House 07/30 - 7/31 2-4pm", "photos": [ { "displayorder": 0, "url": "//cdnparap30.paragonrels.com/ParagonImages/Property/P3/MAXEBRDI/41003377/0/0/0/5e7de9975fb026b448d21941c1c051a1/114/3e434cee179a4403f3c37daeba9520aa/41003377.JPG", "caption": "" }, "displayorder": 1, "url": "//cdnparap30.paragonrels.com/ParagonImages/Property/P3/MAXEBRDI/41003377/1/0/0/dd60b59b6eb31f0ef6d2dfbc7e364081/114/3e434cee179a4403f3c37daeba9520aa/41003377-1.JPG", "caption": "" }, "displayorder": 2, "url": "//cdnparap30.paragonrels.com/ParagonImages/Property/P3/MAXEBRDI/41003377/2/0/0/046011a14145647f854a1a94d73a73d9/114/3e434cee179a4403f3c37daeba9520aa/41003377-2.JPG", "caption": "" }, "displayorder": 3, "url": "//cdnparap30.paragonrels.com/ParagonImages/Property/P3/MAXEBRDI/41003377/3/0/0/ea5b08eab2341a6cb6de1b626d8b1de5/114/3e434cee179a4403f3c37daeba9520aa/41003377-3.JPG", "caption": "" }, "displayorder": 4, "url": "//cdnparap30.paragonrels.com/ParagonImages/Property/P3/MAXEBRDI/41003377/4/0/0/9b76f65f057ce6d447c3ad7cda03efc4/114/3e434cee179a4403f3c37daeba9520aa/41003377-4.JPG", "caption": "" }, "displayorder": 5, "url": "//cdnparap30.paragonrels.com/ParagonImages/Property/P3/MAXEBRDI/41003377/5/0/0/02ac42f854206b4639a5a47568caed91/114/3e434cee179a4403f3c37daeba9520aa/41003377-5.JPG", "caption": "" }, "displayorder": 6, "url": "//cdnparap30.paragonrels.com/ParagonImages/Property/P3/MAXEBRDI/41003377/6/0/0/2603c1671e712826cb983f07c5ebe325/114/3e434cee179a4403f3c37daeba9520aa/41003377-6.JPG", "caption": "" }, "displayorder": 7, "url": "//cdnparap30.paragonrels.com/ParagonImages/Property/P3/MAXEBRDI/41003377/7/0/0/405a0b34468fbf8c20a853e53ef3b361/114/3e434cee179a4403f3c37daeba9520aa/41003377-7.JPG", "caption": "" }, "displayorder": 8, "url": "//cdnparap30.paragonrels.com/ParagonImages/Property/P3/MAXEBRDI/41003377/8/0/0/d137ef908e71ed45ff57c2c9cde6832a/114/3e434cee179a4403f3c37daeba9520aa/41003377-8.JPG", "caption": "" }, "displayorder": 9, "url": "//cdnparap30.paragonrels.com/ParagonImages/Property/P3/MAXEBRDI/41003377/9/0/0/441065642b8d0cac08d13aa6c0b38ecc/114/3e434cee179a4403f3c37daeba9520aa/41003377-9.JPG", "caption": "" }, "displayorder": 10, "url": "//cdnparap30.paragonrels.com/ParagonImages/Property/P3/MAXEBRDI/41003377/10/0/0/22121b73b34ad6288c2b1b0612a67ad0/114/3e434cee179a4403f3c37daeba9520aa/41003377-10.JPG", "caption": "" }, "displayorder": 11, "url": "//cdnparap30.paragonrels.com/ParagonImages/Property/P3/MAXEBRDI/41003377/11/0/0/ce3eeceb69858ffda0c903beb8891f08/114/3e434cee179a4403f3c37daeba9520aa/41003377-11.JPG", "caption": "" }, "displayorder": 12, "url": "//cdnparap30.paragonrels.com/ParagonImages/Property/P3/MAXEBRDI/41003377/12/0/0/72946e3d8bc3f40a0b48e9f93e85bb54/114/3e434cee179a4403f3c37daeba9520aa/41003377-12.JPG", "caption": "" }, "displayorder": 13, "url": "//cdnparap30.paragonrels.com/ParagonImages/Property/P3/MAXEBRDI/41003377/13/0/0/8683e9a38972d423be734c90ef10bf02/114/3e434cee179a4403f3c37daeba9520aa/41003377-13.JPG", "caption": "" }, "displayorder": 14, "url": "//cdnparap30.paragonrels.com/ParagonImages/Property/P3/MAXEBRDI/41003377/14/0/0/d6d4f7bebf414bc8b448acae36baef29/114/3e434cee179a4403f3c37daeba9520aa/41003377-14.JPG", "caption": "" }, "displayorder": 15, "url": "//cdnparap30.paragonrels.com/ParagonImages/Property/P3/MAXEBRDI/41003377/15/0/0/c873828a01c15c811958155c3934dc89/114/3e434cee179a4403f3c37daeba9520aa/41003377-15.JPG", "caption": "" }, "displayorder": 16, "url": "//cdnparap30.paragonrels.com/ParagonImages/Property/P3/MAXEBRDI/41003377/16/0/0/8cdb8b653a5ef4824ac06b222b7f5f61/114/3e434cee179a4403f3c37daeba9520aa/41003377-16.JPG", "caption": "" }, "displayorder": 17, "url": "//cdnparap30.paragonrels.com/ParagonImages/Property/P3/MAXEBRDI/41003377/17/0/0/06ff24a8d571dce51f7adf9e2f23f9da/114/3e434cee179a4403f3c37daeba9520aa/41003377-17.JPG", "caption": "" }, "displayorder": 18, "url": "//cdnparap30.paragonrels.com/ParagonImages/Property/P3/MAXEBRDI/41003377/18/0/0/4b3b632e1115604478e4baee3055e7b6/114/3e434cee179a4403f3c37daeba9520aa/41003377-18.JPG", "caption": "" }, "displayorder": 19, "url": "//cdnparap30.paragonrels.com/ParagonImages/Property/P3/MAXEBRDI/41003377/19/0/0/255e3b24c56d690c58c456b75d490963/114/3e434cee179a4403f3c37daeba9520aa/41003377-19.JPG", "caption": "" }, "displayorder": 20, "url": "//cdnparap30.paragonrels.com/ParagonImages/Property/P3/MAXEBRDI/41003377/20/0/0/54a13bb75a030d2a0a70682fd34a9002/114/3e434cee179a4403f3c37daeba9520aa/41003377-20.JPG", "caption": "" }, "displayorder": 21, "url": "//cdnparap30.paragonrels.com/ParagonImages/Property/P3/MAXEBRDI/41003377/21/0/0/0d9c7a33bba6d8543cde512a87dcee2d/114/3e434cee179a4403f3c37daeba9520aa/41003377-21.JPG", "caption": "" }, "displayorder": 22, "url": "//cdnparap30.paragonrels.com/ParagonImages/Property/P3/MAXEBRDI/41003377/22/0/0/f05f1cf009ad5da04ced1f0dfdfe4191/114/3e434cee179a4403f3c37daeba9520aa/41003377-22.JPG", "caption": "" }, "displayorder": 23, "url": "//cdnparap30.paragonrels.com/ParagonImages/Property/P3/MAXEBRDI/41003377/23/0/0/7b5458ec4360f09b850747841599099a/114/3e434cee179a4403f3c37daeba9520aa/41003377-23.JPG", "caption": "" }, "displayorder": 24, "url": "//cdnparap30.paragonrels.com/ParagonImages/Property/P3/MAXEBRDI/41003377/24/0/0/d64e7f1fd65868b79ea17dd69f975a2f/114/3e434cee179a4403f3c37daeba9520aa/41003377-24.JPG", "caption": "" }, "displayorder": 25, "url": "//cdnparap30.paragonrels.com/ParagonImages/Property/P3/MAXEBRDI/41003377/25/0/0/56fb9b85f3967715695820903e210d66/114/3e434cee179a4403f3c37daeba9520aa/41003377-25.JPG", "caption": "" }, "displayorder": 26, "url": "//cdnparap30.paragonrels.com/ParagonImages/Property/P3/MAXEBRDI/41003377/26/0/0/efd5a92d538818cca9ad0d94ef7a9cf8/114/3e434cee179a4403f3c37daeba9520aa/41003377-26.JPG", "caption": "" }, "displayorder": 27, "url": "//cdnparap30.paragonrels.com/ParagonImages/Property/P3/MAXEBRDI/41003377/27/0/0/8842794faf1ccbbbcbd73ac0fab113af/114/3e434cee179a4403f3c37daeba9520aa/41003377-27.JPG", "caption": "" }, "displayorder": 28, "url": "//cdnparap30.paragonrels.com/ParagonImages/Property/P3/MAXEBRDI/41003377/28/0/0/2eb0873adb6b46f984796f0efa0ac12d/114/3e434cee179a4403f3c37daeba9520aa/41003377-28.JPG", "caption": "" }, "displayorder": 29, "url": "//cdnparap30.paragonrels.com/ParagonImages/Property/P3/MAXEBRDI/41003377/29/0/0/579245de286b012f061ca221d8be2708/114/3e434cee179a4403f3c37daeba9520aa/41003377-29.JPG", "caption": "" }, "displayorder": 30, "url": "//cdnparap30.paragonrels.com/ParagonImages/Property/P3/MAXEBRDI/41003377/30/0/0/c0f12847d40659133a292f89521550da/114/3e434cee179a4403f3c37daeba9520aa/41003377-30.JPG", "caption": "" }, "displayorder": 31, "url": "//cdnparap30.paragonrels.com/ParagonImages/Property/P3/MAXEBRDI/41003377/31/0/0/0b44bbae215dc31f9d0821b64d600bed/114/3e434cee179a4403f3c37daeba9520aa/41003377-31.JPG", "caption": "" }, "displayorder": 32, "url": "//cdnparap30.paragonrels.com/ParagonImages/Property/P3/MAXEBRDI/41003377/32/0/0/2f21f427291112568b736e167e62b051/114/3e434cee179a4403f3c37daeba9520aa/41003377-32.JPG", "caption": "" }, "displayorder": 33, "url": "//cdnparap30.paragonrels.com/ParagonImages/Property/P3/MAXEBRDI/41003377/33/0/0/3155279fdb1d19bace007fa549f597c4/114/3e434cee179a4403f3c37daeba9520aa/41003377-33.JPG", "caption": "" } ], "agent": { "name": "Wayne Kam", "phone": "510-329-0193", "email": "waynekam34@gmail.com" }, "broker": { "name": "Movoto Real Estate", "phone": "", "email": "" } }; ]]>
23516 Saklan Road
HAYWARD, CA 94545

Click here for map
Townhouse
$899,999
1,546 Sq Feet
3 Bedrooms
2 Bathrooms
1 Partial Bath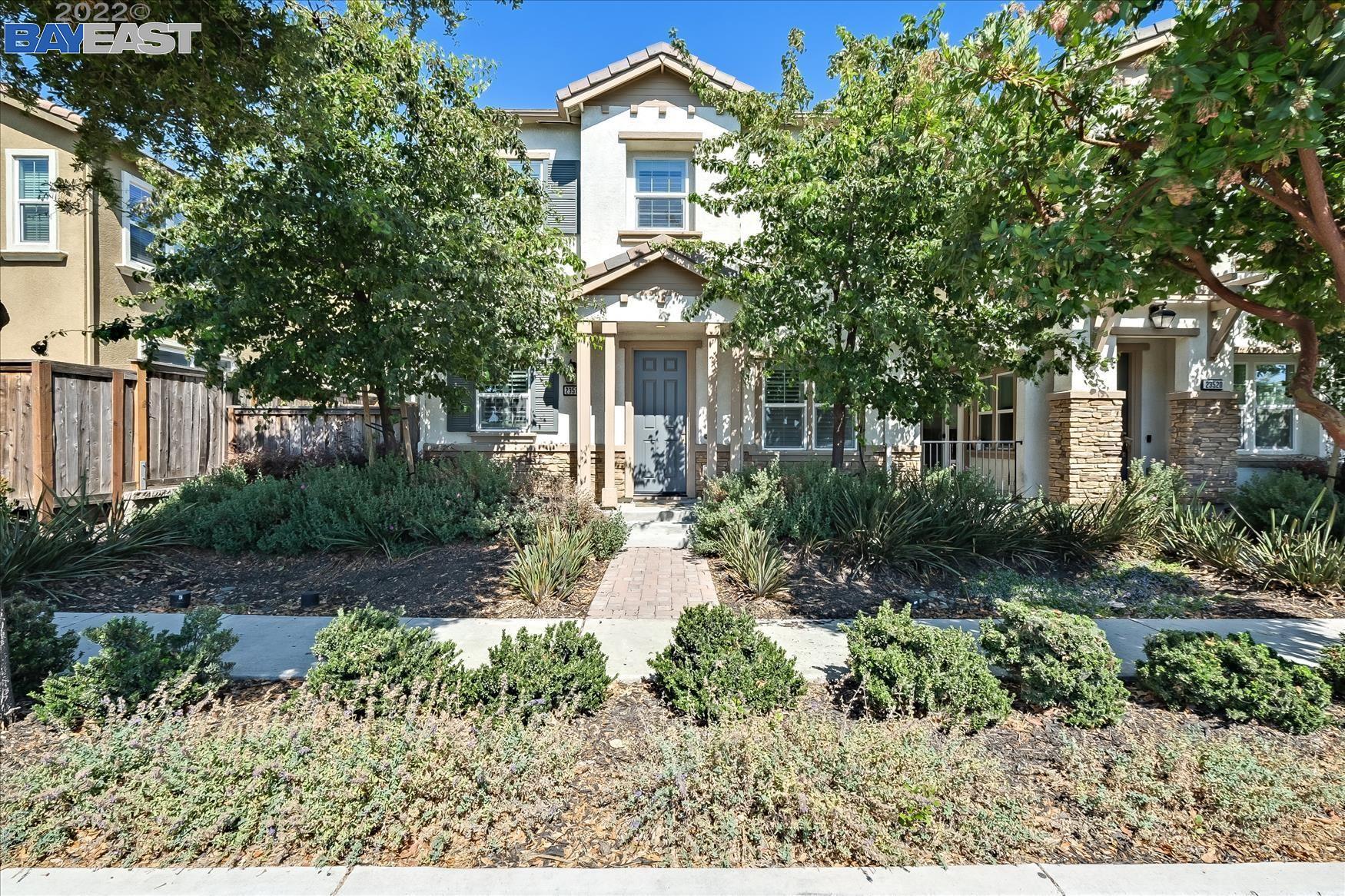 Listed by Wayne Kam of Movoto Real Estate
DRE# 01523171
Details:
Lot Sq Feet:
2,260
Fireplaces:
0
HOA?
Yes
Bank Owned?
No
Status:
Sold
Remarks:
Hidden Gem! This charming 3 bed, 2 bath, 1,546 square foot home located in Hayward would be ideal for you and your family. Beat the heat with the home's included air conditioning and owned solar energy. The kitchen has an island that enables additional seating capacity. Tackle stains right away with convenient indoor laundry. The stainless steel appliances in the kitchen add to the space's elegant atmosphere. Spend a quiet evening lounging or reading a book on your private patio. Contact me for a private tour today! Open House 07/30 - 7/31 2-4pm
There are currently no open houses for this property. Please contact
Wayne Kam
to schedule an appointment.