<![CDATA[ var dwellicious_data = { "address": "32 Loma Vista Dr ", "city": "ORINDA", "state": "CA", "zip": "94563", "zip4": "", "area": "", "subdivision": "", "county": "", "price": "2499000", "beds": "5", "baths": "4", "sqft": "3502", "lotsize": "18000", "yearbuilt": "1938-01-01", "proptype": "Residential", "mlsnum": "41003512", "active": false, "remarks": "Set back and tucked away behind the gate, this recently rebuilt and expanded stately home with views has style and elegance. Just minutes from downtown Orinda on a large prime lot with 5 beds 4.5 baths and approx 3,502 sqft of living space this sun filled home boasts a great-room with modern eat-in gourmet kitchen with top-of-the-line appliances, and welcoming living room fireplace which opens to an expansive deck for entertaining, BBQ or libations. The gracious primary en-suite with huge walk-in closets includes a romantic jetted tub for two complete with see through fireplace and luscious balcony. There are two other spacious en-suite bedrooms. Expansive bonus/playroom/den with soaring high ceilings opens up to a deck and the huge flat, private backyard beckoning for play and entertainment. Easy proximity to shops, restaurants, Orinda Park Pool, commute corridor and top-rated, award-winning Orinda schools. OPEN HOUSE Saturday & Sunday 1-4 pm", "photos": [ { "displayorder": 0, "url": "//cdnparap30.paragonrels.com/ParagonImages/Property/P3/MAXEBRDI/41003512/0/0/0/16d5054da3b0e99d66e9608860299fe5/120/1187e04d9c99476603202fdb32a29080/41003512.JPG", "caption": "" }, "displayorder": 1, "url": "//cdnparap30.paragonrels.com/ParagonImages/Property/P3/MAXEBRDI/41003512/1/0/0/2fbc4de4df01a10ae990114ae2fd3fa6/120/1187e04d9c99476603202fdb32a29080/41003512-1.JPG", "caption": "" }, "displayorder": 2, "url": "//cdnparap30.paragonrels.com/ParagonImages/Property/P3/MAXEBRDI/41003512/2/0/0/39a46d09f2373d256eef0d404ad7620b/120/1187e04d9c99476603202fdb32a29080/41003512-2.JPG", "caption": "" }, "displayorder": 3, "url": "//cdnparap30.paragonrels.com/ParagonImages/Property/P3/MAXEBRDI/41003512/3/0/0/450c2bbe26eb9e9b34c4e53e32b8d4c8/120/1187e04d9c99476603202fdb32a29080/41003512-3.JPG", "caption": "" }, "displayorder": 4, "url": "//cdnparap30.paragonrels.com/ParagonImages/Property/P3/MAXEBRDI/41003512/4/0/0/927479722134390e6a5add2ebcacf2c2/120/1187e04d9c99476603202fdb32a29080/41003512-4.JPG", "caption": "" }, "displayorder": 5, "url": "//cdnparap30.paragonrels.com/ParagonImages/Property/P3/MAXEBRDI/41003512/5/0/0/3236ac1aa3451ca8121676f05797f3ef/120/1187e04d9c99476603202fdb32a29080/41003512-5.JPG", "caption": "" }, "displayorder": 6, "url": "//cdnparap30.paragonrels.com/ParagonImages/Property/P3/MAXEBRDI/41003512/6/0/0/3490e15b3b8be0ec4d7f222da16a5958/120/1187e04d9c99476603202fdb32a29080/41003512-6.JPG", "caption": "" }, "displayorder": 7, "url": "//cdnparap30.paragonrels.com/ParagonImages/Property/P3/MAXEBRDI/41003512/7/0/0/7af2d72369bb53a90a2a3dcc2624e6ce/120/1187e04d9c99476603202fdb32a29080/41003512-7.JPG", "caption": "" }, "displayorder": 8, "url": "//cdnparap30.paragonrels.com/ParagonImages/Property/P3/MAXEBRDI/41003512/8/0/0/629e93dc6c6f06833c6403827954e41c/120/1187e04d9c99476603202fdb32a29080/41003512-8.JPG", "caption": "" }, "displayorder": 9, "url": "//cdnparap30.paragonrels.com/ParagonImages/Property/P3/MAXEBRDI/41003512/9/0/0/c84e6e3f967cf88ab870845199ccca88/120/1187e04d9c99476603202fdb32a29080/41003512-9.JPG", "caption": "" }, "displayorder": 10, "url": "//cdnparap30.paragonrels.com/ParagonImages/Property/P3/MAXEBRDI/41003512/10/0/0/131b2b9d5d1db85cf3fb4f6e3e4b1612/120/1187e04d9c99476603202fdb32a29080/41003512-10.JPG", "caption": "" }, "displayorder": 11, "url": "//cdnparap30.paragonrels.com/ParagonImages/Property/P3/MAXEBRDI/41003512/11/0/0/cec708cc0b3be39be2f5a8185a4d6ddd/120/1187e04d9c99476603202fdb32a29080/41003512-11.JPG", "caption": "" }, "displayorder": 12, "url": "//cdnparap30.paragonrels.com/ParagonImages/Property/P3/MAXEBRDI/41003512/12/0/0/1bbe651ed95ec72a82bca9a500a6fe05/120/1187e04d9c99476603202fdb32a29080/41003512-12.JPG", "caption": "" }, "displayorder": 13, "url": "//cdnparap30.paragonrels.com/ParagonImages/Property/P3/MAXEBRDI/41003512/13/0/0/2126fae01c15824ee3d5bfdd497a2236/120/1187e04d9c99476603202fdb32a29080/41003512-13.JPG", "caption": "" }, "displayorder": 14, "url": "//cdnparap30.paragonrels.com/ParagonImages/Property/P3/MAXEBRDI/41003512/14/0/0/eae20b4b7fe2a59e0ecad6828288999d/120/1187e04d9c99476603202fdb32a29080/41003512-14.JPG", "caption": "" }, "displayorder": 15, "url": "//cdnparap30.paragonrels.com/ParagonImages/Property/P3/MAXEBRDI/41003512/15/0/0/f40f6ba710f9a282498e0341d06781d4/120/1187e04d9c99476603202fdb32a29080/41003512-15.JPG", "caption": "" }, "displayorder": 16, "url": "//cdnparap30.paragonrels.com/ParagonImages/Property/P3/MAXEBRDI/41003512/16/0/0/80392b8bfedcf91f8f754aa32af1a3c6/120/1187e04d9c99476603202fdb32a29080/41003512-16.JPG", "caption": "" }, "displayorder": 17, "url": "//cdnparap30.paragonrels.com/ParagonImages/Property/P3/MAXEBRDI/41003512/17/0/0/362241f4369489cf5afb46647812dd3b/120/1187e04d9c99476603202fdb32a29080/41003512-17.JPG", "caption": "" }, "displayorder": 18, "url": "//cdnparap30.paragonrels.com/ParagonImages/Property/P3/MAXEBRDI/41003512/18/0/0/ab9d58f269dfce99cef97dff2e4285ad/120/1187e04d9c99476603202fdb32a29080/41003512-18.JPG", "caption": "" }, "displayorder": 19, "url": "//cdnparap30.paragonrels.com/ParagonImages/Property/P3/MAXEBRDI/41003512/19/0/0/8e9c13b7d951485b9fac7d1526b395b3/120/1187e04d9c99476603202fdb32a29080/41003512-19.JPG", "caption": "" }, "displayorder": 20, "url": "//cdnparap30.paragonrels.com/ParagonImages/Property/P3/MAXEBRDI/41003512/20/0/0/01e52dd76420870a687f88c1892b2264/120/1187e04d9c99476603202fdb32a29080/41003512-20.JPG", "caption": "" }, "displayorder": 21, "url": "//cdnparap30.paragonrels.com/ParagonImages/Property/P3/MAXEBRDI/41003512/21/0/0/cd7b55ec2fe749d068b1f62e0e46911c/120/1187e04d9c99476603202fdb32a29080/41003512-21.JPG", "caption": "" }, "displayorder": 22, "url": "//cdnparap30.paragonrels.com/ParagonImages/Property/P3/MAXEBRDI/41003512/22/0/0/e51743f9faf6e3af11345f5554f146f8/120/1187e04d9c99476603202fdb32a29080/41003512-22.JPG", "caption": "" }, "displayorder": 23, "url": "//cdnparap30.paragonrels.com/ParagonImages/Property/P3/MAXEBRDI/41003512/23/0/0/d60fd89eda6168d889fc5967fcf7a128/120/1187e04d9c99476603202fdb32a29080/41003512-23.JPG", "caption": "" }, "displayorder": 24, "url": "//cdnparap30.paragonrels.com/ParagonImages/Property/P3/MAXEBRDI/41003512/24/0/0/245e3d43047686e3d6077fef9ccd6e59/120/1187e04d9c99476603202fdb32a29080/41003512-24.JPG", "caption": "" }, "displayorder": 25, "url": "//cdnparap30.paragonrels.com/ParagonImages/Property/P3/MAXEBRDI/41003512/25/0/0/b0b96a6b2d222f74f657ece224d5c294/120/1187e04d9c99476603202fdb32a29080/41003512-25.JPG", "caption": "" }, "displayorder": 26, "url": "//cdnparap30.paragonrels.com/ParagonImages/Property/P3/MAXEBRDI/41003512/26/0/0/b519b7411eb267eddf06869738258783/120/1187e04d9c99476603202fdb32a29080/41003512-26.JPG", "caption": "" }, "displayorder": 27, "url": "//cdnparap30.paragonrels.com/ParagonImages/Property/P3/MAXEBRDI/41003512/27/0/0/01a099ccc1e3bab71318a23c1e1f765f/120/1187e04d9c99476603202fdb32a29080/41003512-27.JPG", "caption": "" }, "displayorder": 28, "url": "//cdnparap30.paragonrels.com/ParagonImages/Property/P3/MAXEBRDI/41003512/28/0/0/113712c00a53fe7e28bf68805672d10b/120/1187e04d9c99476603202fdb32a29080/41003512-28.JPG", "caption": "" }, "displayorder": 29, "url": "//cdnparap30.paragonrels.com/ParagonImages/Property/P3/MAXEBRDI/41003512/29/0/0/e8a912f6b49a8baea3ec219092208a56/120/1187e04d9c99476603202fdb32a29080/41003512-29.JPG", "caption": "" }, "displayorder": 30, "url": "//cdnparap30.paragonrels.com/ParagonImages/Property/P3/MAXEBRDI/41003512/30/0/0/6ec86c4b04ed6188f07133438eaf54e6/120/1187e04d9c99476603202fdb32a29080/41003512-30.JPG", "caption": "" }, "displayorder": 31, "url": "//cdnparap30.paragonrels.com/ParagonImages/Property/P3/MAXEBRDI/41003512/31/0/0/ca03414476b5d7343d3ca86184b855e2/120/1187e04d9c99476603202fdb32a29080/41003512-31.JPG", "caption": "" }, "displayorder": 32, "url": "//cdnparap30.paragonrels.com/ParagonImages/Property/P3/MAXEBRDI/41003512/32/0/0/eab97bc50e52b7fcbc382070336807eb/120/1187e04d9c99476603202fdb32a29080/41003512-32.JPG", "caption": "" }, "displayorder": 33, "url": "//cdnparap30.paragonrels.com/ParagonImages/Property/P3/MAXEBRDI/41003512/33/0/0/91e302ea4c0d311ff558b0171dde36e4/120/1187e04d9c99476603202fdb32a29080/41003512-33.JPG", "caption": "" }, "displayorder": 34, "url": "//cdnparap30.paragonrels.com/ParagonImages/Property/P3/MAXEBRDI/41003512/34/0/0/3c2ec02b56a2964567004493ae2a0426/120/1187e04d9c99476603202fdb32a29080/41003512-34.JPG", "caption": "" }, "displayorder": 35, "url": "//cdnparap30.paragonrels.com/ParagonImages/Property/P3/MAXEBRDI/41003512/35/0/0/26266422a4d92a294d905c276e28796c/120/1187e04d9c99476603202fdb32a29080/41003512-35.JPG", "caption": "" }, "displayorder": 36, "url": "//cdnparap30.paragonrels.com/ParagonImages/Property/P3/MAXEBRDI/41003512/36/0/0/7e429149e0b0bc5264bb340a81b3ca2c/120/1187e04d9c99476603202fdb32a29080/41003512-36.JPG", "caption": "" }, "displayorder": 37, "url": "//cdnparap30.paragonrels.com/ParagonImages/Property/P3/MAXEBRDI/41003512/37/0/0/59a4af83c220a7af79b5820116c2faee/120/1187e04d9c99476603202fdb32a29080/41003512-37.JPG", "caption": "" }, "displayorder": 38, "url": "//cdnparap30.paragonrels.com/ParagonImages/Property/P3/MAXEBRDI/41003512/38/0/0/b4fbe96b6a775432e4d4b68c0e522acd/120/1187e04d9c99476603202fdb32a29080/41003512-38.JPG", "caption": "" }, "displayorder": 39, "url": "//cdnparap30.paragonrels.com/ParagonImages/Property/P3/MAXEBRDI/41003512/39/0/0/587d57e62544b2799376e64ad65285b5/120/1187e04d9c99476603202fdb32a29080/41003512-39.JPG", "caption": "" }, "displayorder": 40, "url": "//cdnparap30.paragonrels.com/ParagonImages/Property/P3/MAXEBRDI/41003512/40/0/0/fc33f110f73c6d5d2578afab9029fab3/120/1187e04d9c99476603202fdb32a29080/41003512-40.JPG", "caption": "" }, "displayorder": 41, "url": "//cdnparap30.paragonrels.com/ParagonImages/Property/P3/MAXEBRDI/41003512/41/0/0/b8fdf5721eb9db9864787d1d51e913a1/120/1187e04d9c99476603202fdb32a29080/41003512-41.JPG", "caption": "" }, "displayorder": 42, "url": "//cdnparap30.paragonrels.com/ParagonImages/Property/P3/MAXEBRDI/41003512/42/0/0/135493c44a659e7a47ce6d3a3d6e5601/120/1187e04d9c99476603202fdb32a29080/41003512-42.JPG", "caption": "" }, "displayorder": 43, "url": "//cdnparap30.paragonrels.com/ParagonImages/Property/P3/MAXEBRDI/41003512/43/0/0/07b7a4369ee379795790feb368bf3088/120/1187e04d9c99476603202fdb32a29080/41003512-43.JPG", "caption": "" }, "displayorder": 44, "url": "//cdnparap30.paragonrels.com/ParagonImages/Property/P3/MAXEBRDI/41003512/44/0/0/1aaca2a41f2b6c96aff2e7b7124a43d7/120/1187e04d9c99476603202fdb32a29080/41003512-44.JPG", "caption": "" }, "displayorder": 45, "url": "//cdnparap30.paragonrels.com/ParagonImages/Property/P3/MAXEBRDI/41003512/45/0/0/8956bb432da8a4c24707e2ad37025a34/120/1187e04d9c99476603202fdb32a29080/41003512-45.JPG", "caption": "" }, "displayorder": 46, "url": "//cdnparap30.paragonrels.com/ParagonImages/Property/P3/MAXEBRDI/41003512/46/0/0/6d7e5909a0a1bdd6efbf18e8147a33aa/120/1187e04d9c99476603202fdb32a29080/41003512-46.JPG", "caption": "" }, "displayorder": 47, "url": "//cdnparap30.paragonrels.com/ParagonImages/Property/P3/MAXEBRDI/41003512/47/0/0/6d6064a06750bf9f05d73188c20734e0/120/1187e04d9c99476603202fdb32a29080/41003512-47.JPG", "caption": "" }, "displayorder": 48, "url": "//cdnparap30.paragonrels.com/ParagonImages/Property/P3/MAXEBRDI/41003512/48/0/0/e5230790c69414f744bba4c685bd9e0b/120/1187e04d9c99476603202fdb32a29080/41003512-48.JPG", "caption": "" }, "displayorder": 49, "url": "//cdnparap30.paragonrels.com/ParagonImages/Property/P3/MAXEBRDI/41003512/49/0/0/516b06b9b30bfa7ad79083d1593a412d/120/1187e04d9c99476603202fdb32a29080/41003512-49.JPG", "caption": "" } ], "agent": { "name": "Vlatka Bathgate", "phone": "925-597-1573", "email": "Vlatka@BestLamorindahomes.com" }, "broker": { "name": "Coldwell Banker", "phone": "", "email": "" } }; ]]>
32 Loma Vista Dr
ORINDA, CA 94563

Click here for map
Residential Home
$2,499,000
3,502 Sq Feet
5 Bedrooms
4 Bathrooms
1 Partial Bath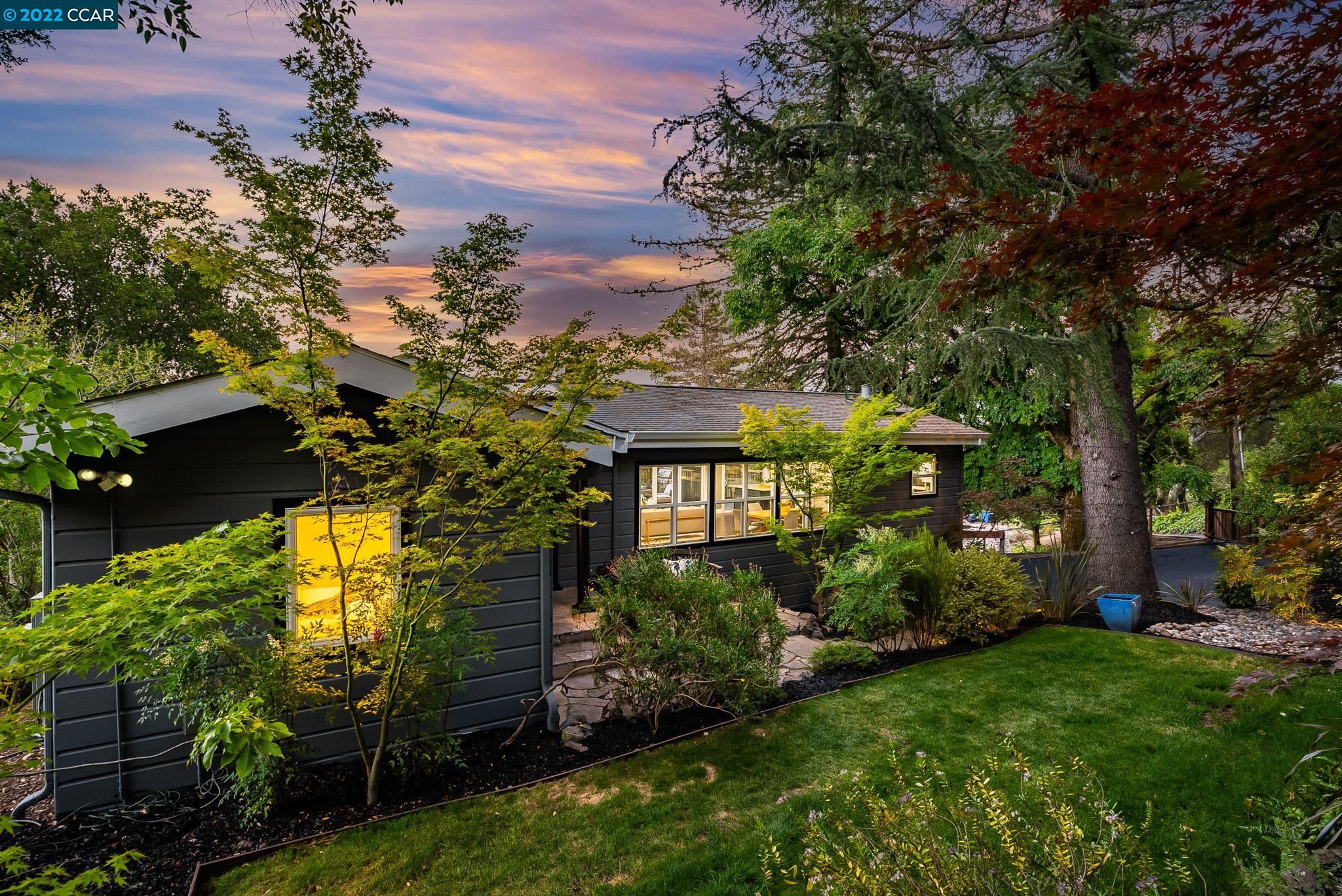 Details:
Lot Sq Feet:
18,000
Fireplaces:
3
HOA?
No
Bank Owned?
No
Status:
Sold
Remarks:
Set back and tucked away behind the gate, this recently rebuilt and expanded stately home with views has style and elegance. Just minutes from downtown Orinda on a large prime lot with 5 beds 4.5 baths and approx 3,502 sqft of living space this sun filled home boasts a great-room with modern eat-in gourmet kitchen with top-of-the-line appliances, and welcoming living room fireplace which opens to an expansive deck for entertaining, BBQ or libations. The gracious primary en-suite with huge walk-in closets includes a romantic jetted tub for two complete with see through fireplace and luscious balcony. There are two other spacious en-suite bedrooms. Expansive bonus/playroom/den with soaring high ceilings opens up to a deck and the huge flat, private backyard beckoning for play and entertainment. Easy proximity to shops, restaurants, Orinda Park Pool, commute corridor and top-rated, award-winning Orinda schools. OPEN HOUSE Saturday & Sunday 1-4 pm
There are currently no open houses for this property. Please contact
Vlatka Bathgate
to schedule an appointment.